Afghanistan
Key terrorist famous as the 'long-haired Saddam' arrested in Nangarhar
[KP] A key member of a terrorist group famous as long-haired Saddam has been arrested during an operation of the Afghan forces in eastern Nangarhar province of Afghanistan.

The provincial government media office in a statement said the suspect was arrested by the operatives of the Afghan intelligence, National Directorate of Security (NDS), from Nazian district.

The statement further added that Saddam also famous as Khalid was actively involved in the terrorist related activities in the bordering regions of Nangarhar province.

This article starring:
Nangarhar province
Posted by: 3dc || 02/09/2018 00:00 || Comments || Link || E-Mail|| [125 views] Top|| File under:
Africa Horn
Al-Shabaab Militants In Jilib Train Somali Elders To Shoot
[RADIOSHABELLE] al-Shabaab
...
the Islamic version of the old Somali warlord...


Lions of Islam

have been training clan elders in southern Somalia on how to use guns to shoot accurately, in the latest attempt by the jihadists to win the hearts of residents, media outlets affiliated by the group have reported.

A radio station and a website operated by the al-Qaeda-affiliated

Lions of Islam

have broadcast and published pictures of elderly men holding guns in what appears to be a shooting range, as a huge crowd looks on.

Radio Andalus said about 40 elders from different clans took part in the shooting competition which involved men between the ages of 60 and 80 in Jilib, Middle Jubba Region, southern Somalia.

"Each elder was given three bullets to fire to a target placed 60 steps away," a

news hound

with Radio Andalus said.

"Every elder was carrying an AK47 rifle... the elders had practiced shooting before the contest."

Somali Memo website posted photos showing several elders holding rifles with masked men ‐ supposedly al-Shabaab fighters ‐ coaching them on how to shoot. In one of the photographs, three men are seen lying on the ground aiming at targets, while some, standing, appears to be coaching.

"I want to be on the frontline for the mujahidin," a man told Radio Andalus.

"It is the responsibility of each and every individual to defend their country from the invading foreign troops," another said.

The Islamic

krazed killer

group often holds events to seek the support of the residents in the areas that the

Lions of Islam

control.

In the past, they have organized various sports activities, including arrow shooting, tug of war and breaking of mud pots.

In other parts of the country, however, they have been behind a campaign of terror which has left thousands dead.


Posted by: Fred || 02/09/2018 00:00 || Comments || Link || E-Mail|| [170 views] Top|| File under: al-Shabaab (AQ)
Bangladesh
Bangladesh opposition leader Khaleda Zia given 5 years in jail for embezzlement
[DAWN] A court in Bangladesh sentenced opposition leader
the loathesome Khaleda Zia
Three-term PM of Bangla, widow of deceased dictator Ziaur Rahman, head of the Bangla Nationalist Party, an apparent magnet for corruption ...
to five years in jail on Thursday after convicting the two-time former premier of embezzling money meant for an orphanage.

Judge Mohammad Akhteruzzaman convicted Zia and sentenced her to five years in jail in a crowded courtroom, an AFP correspondent at the scene said. Following the sentence, Zia was taken to a Dhaka prison under heavy security.

The conviction means that Zia, the archrival of the current prime minister, could be barred from running in December national elections.

Defense lawyer Mahbubuddin Khokan said Zia had ordered him to appeal against the decision. "This is unbelievable," he said. "I am confident she will come out of jail."

Violent

festivities

broke out between security forces and protesters in the Bangladesh capital ahead of the verdict.

Police fired tear gas at thousands of opposition activists who defied heavy security to escort the car taking Zia, a two-time former prime minister, to a Dhaka court for the verdict.

The private television station Somoy said at least five

coppers

had been injured and two

cycle of violence

s torched during the

festivities

that broke out several kilometres from the court premises.


Posted by: Fred || 02/09/2018 00:00 || Comments || Link || E-Mail|| [119 views] Top|| File under: Govt of Pakistain Proxies
Europe
Thalys attack: Lawyer criticises Clint Eastwood film
[BBC]A lawyer representing a man accused of a foiled French terror attack has spoken out against a film by Clint Eastwood depicting the incident.

The film - The 15:17 to Paris - is based on events on board a Thalys express train when a gunman tried to attack passengers in August 2015.

The film, starring the men who stopped the attacker, opened on Wednesday.

A lawyer for suspect Ayoub El-Khazzani


...the Moroccan ISIS man who originally claimed he was just a homeless guy who'd found the guns under a bush in a park...

has asked for showings to be suspended while a judge reviews evidence.

Sarah Mauger-Poliak said the film was a violation of her client's rights because it presents a "fictionalised" and "one-sided" view to the public as fact.

"I am aware that my client is not an angel but let justice do its work," she said.

Mr Khazzani, from Morocco, was found with a range of weapons including a Kalashnikov assault rifle on board the Amsterdam-to-Paris train. He is alleged to have links to radical Islam.

He was eventually subdued by some of the passengers after opening fire, including three American friends who star as themselves in the Clint Eastwood-directed re-creation.

Off-duty military servicemen, Spencer Stone and Alek Skarlatos, and their friend Anthony Sadler, were backpacking through Europe on holiday at the time of the attack.

They were hailed as heroes after the foiled attack - they and three other passengers, including a British businessman, were awarded with France's top honour.

Ms Mauger-Poliak said she had not ruled out taking legal action against Warner Brothers to get the film suspended during the judge's instruction period - where he decides if there is enough evidence for the case to go to trial.

"That Hollywood has delivered its 'truth' before the judges is at the very least worrying," Ms Mauger-Poliak told radio station France Inter.

Mr Eastwood's film is the latest in a series of movies he has made about real-life people in extraordinary situations.

This article starring:
Ayoub El-Khazzani
Sarah Mauger-Poliak
Posted by: 3dc || 02/09/2018 00:00 || Comments || Link || E-Mail|| [317 views] Top|| File under: Islamic State
The Grand Turk
Turkey Okays Extended Force Deployment In Somalia
[RADIOSHABELLE] The Sick Man of Europe Turkey


...the only place on the face of the earth that misses the Ottoman Empire....


's parliament on Wednesday okayed the extension of Ottoman Turkish forces serving in the Gulf of Aden, Somalia, and the Arabian Sea.

Parliament ratified a motion extending the authorization of the deployment through Feb. 10, 2019.

Since it was first approved by parliament in 2008, the Prime Ministry motion for the deployment has been extended 10 times.

The Gulf of Aden ‐ near Yemen

...an area of the Arabian Peninsula sometimes mistaken for a country. It is populated by more antagonistic tribes and factions than you can keep track of. Except for a tiny handfull of Jews everthing there is very Islamic...
and close to the world's fourth-biggest chokepoint for oil transit, the Bab el-Mandab strait ‐ is a strategic energy route for Middle Eastern crude oil.


Posted by: Fred || 02/09/2018 00:00 || Comments || Link || E-Mail|| [147 views] Top|| File under: Sublime Porte
Turkey rejects European Parliament's human rights resolution as "null and void"
[XINHUANET] Ottoman Turkish Foreign Ministry rejected late Thursday a resolution adopted by the European Parliament (EP) on The Sick Man of Europe Turkey


...just another cheapjack Moslem dictatorship, brought to you by the Moslem Brüderbund....


's human rights


...which are usually open to widely divergent definitions...


as "null and void."

The resolution "is far from understanding the current conditions Turkey faces," the ministry said in a written statement.

"Measures taken as part of the state of emergency are conducted within the laws and in conformity with our international obligations," the ministry added.

Turkey's "great devotion" in counter-terrorism "demonstrates that some elements within the EP are incapable of comprehending the vital importance of this fight for Europe," it noted.

On Thursday, the European Parliament adopted a resolution entitled "Current Situation of Human Rights in Turkey," targeting the issue of press freedom in the country and the state of emergency that was declared in the wake of the failed coup on July 15, 2016 and extended until now.


Posted by: Fred || 02/09/2018 00:00 || Comments || Link || E-Mail|| [169 views] Top|| File under: Sublime Porte
Home Front: WoT
Gertz: Obama-era cash traced to Iran-backed terrorists
[WashingtonTimes] The U.S. government has traced some of the $1.7 billion released to Iran by the Obama administration to Iranian-backed terrorists in the two years since the cash was transferred.

According to knowledgeable sources, Iran has used the funds to pay its main proxy, the Lebanon-based terrorist group Hezbollah, along with the Quds Force, Iran's main foreign intelligence and covert action arm and element of the Islamic Revolutionary Guards Corps.

The U.S. money supplied to Iran as part of an arms settlement dating back to the 1970s also has been traced to Iran's backing of Houthi rebels seeking to take power in Yemen. Iran has been supporting the Yemen rebels as part of a bid to encircle and eventually take control of Saudi Arabia.


The intelligence tracing the American funds to Iranian-backed terrorists is likely to further fuel President Trump's effort to undo the Iran nuclear deal, the Obama administration's main foreign policy initiative codified in the 2015 Joint Comprehensive Plan of Action, as the Iran nuclear deal is called.

Despite promises to reject the deal during the presidential campaign, Mr. Trump announced in January the U.S. would not pull out of the Iran nuclear accord for now. But the president criticized the transfer of money to Tehran and signaled that Washington is going after Iran's funding of terrorism.

"The enormous financial windfall the Iranian regime received because of the deal ‐ access to more than $100 billion, including $1.8 billion in cash ‐ has not been used to better the lives of the Iranian people," Mr. Trump said Jan. 12. "Instead, it has served as a slush fund for weapons, terror, and oppression, and to further line the pockets of corrupt regime leaders."
Posted by: Anomalous Sources || 02/09/2018 00:00 || Comments || Link || E-Mail|| [244 views] Top|| File under: Govt of Iran Proxies
How Badly is The U.S. Government Penetrated by Terrorists?
[Understanding the Threat] A reminder of the serious penetration of our system by suit-wearing jihadis. Remember this is much more a counterintelligence and espionage problem than merely a "terrorism" issue.
Hit the link to see pix.

Lotsa pix.
Posted by: Vast Right Wing Conspiracy || 02/09/2018 00:00 || Comments || Link || E-Mail|| [293 views] Top|| File under:
India-Pakistan
Sami files papers for Senate polls with PTI support
[DAWN] Chief of his own faction of the Jamaat Ulema-e-Islam


...a Pak religious party. It is usually part of the govt, never part of the solution...


Maulana Samiul Haq
...
the Godfather of the Taliban, leader of his own faction of the JUI. Known as Mullah Sandwich for his habit of having two young boys at a time...
filed his nomination papers for the Senate elections here on Wednesday after getting support of the Pakistain Tehrik-e-Insaf
...a political party in Pakistan. PTI was founded by former Pakistani cricket captain and philanthropist Imran Khan. The party's slogan is Justice, Humanity and Self Esteem, each of which is open to widely divergent interpretations....
-backed MPAs.

Disgruntled MPAs Abdul Shakoor Khan of the Jamaat Ulema-e-Islam-Fazl and Barrister Sultan Mehmood of the Qaumi Watan Party, who recently joined the PTI, became proposer and seconder of the elderly Maulana from Akora Khattak.

Maulana Sami submitted his nomination papers to the returning officer at the Election Commission office.

Abdul Shakoor confirmed that he and Sultan Mehmood had signed the nomination papers of the JUI-S chief.


Posted by: Fred || 02/09/2018 00:00 || Comments || Link || E-Mail|| [142 views] Top|| File under: Govt of Pakistan
Council of Islamic Ideology debates public hangings in the wake of Zainab case
[DAWN] Amid calls for public hangings for child rape convicts, the Council of Islamic Ideology (CII) on Thursday debated whether public hangings could be possible in certain cases.

CII Chairman Dr Qibla Ayaz asked to what extent public hangings can be effective in curtailing incidents such as the rape and murder of Kasur's Zainab.

"We need to think about how to put a stop to incidents like [rape and murder of] Zainab," Dr Ayaz said. He also said that the committee needs to decide about the standing of DNA in Shariat.

The matter was sent to the CII by Senate's Standing Committee on Law and Justice.

The 'Paigham-e-Pakistain' fatwa recently unveiled by President Mamnoon Hussain also came under discussion in the meeting. Dr Ayaz said that the narrative and fatwa should first be made part of public debate and then be brought to the parliament.

"Pakistain can take a leadership role in fighting extremism," he said.

Ghulam Mohammad Sialvi, a member of the committee, said that it was strange that the Ulema were stopped from giving fatwas regarding Takfeer (apostasy) despite the state having little knowledge of religion.

He said that the scope of Articles 295 and 298 of the Constitution should remain limited to controversial comments regarding prophets, the wives and family of Prophet Muhammad (

PTUI!

) and his lover companions. "Problems could be created if the respected personalities of every sect are included in the Articles," he said.


Posted by: Fred || 02/09/2018 00:00 || Comments || Link || E-Mail|| [125 views] Top|| File under: Govt of Pakistan
Religious parties assemble in Mardan to demand release of men convicted in Mashal Khan murder case
[DAWN] Multiple religious parties are set to protest on Friday against the conviction of 31 men found to have been involved in the brutal murder of Abdul Wali Khan University Mardan student Mashal Khan, who was lynched in April 2017 after being falsely accused of blasphemy.

The protest will be held after Friday prayers at a mosque in Mardan, where different religious and political parties will converge under the 'Khatm-e-Nabuwwat Mardan' banner to protest the convictions.

The protest has been sponsored by the Jamaat-e-Islami
...The Islamic Society, founded in 1941 in Lahore by Maulana Sayyid Abul Ala Maududi, aka The Great Apostosizer. The Jamaat opposed the independence of Bangladesh but has operated an independent branch there since 1975. It maintains close ties with international Mohammedan groups such as the Moslem Brotherhood. the Taliban, and al-Qaeda. The Jamaat's objectives are the establishment of a pure Islamic state, governed by Sharia law. It is distinguished by its xenophobia, and its opposition to Westernization, capitalism, socialism, secularism, and liberalist social mores...
(JI), Jamaat Ulema-e-Islam


...a Pak religious party. It is usually part of the govt, never part of the solution...


-Fazl (JUI-F) and Maulana Samiul Haq
...
the Godfather of the Taliban, leader of his own faction of the JUI. Known as Mullah Sandwich for his habit of having two young boys at a time...
's Jamaat Ulema-e-Islam.

The JI also held a gathering in Mardan on Wednesday to 'welcome' those acquitted by the ATC.

JI's Emir in Mardan, Dr Attaur Rehman, while speaking to DawnNews said the party is a constitutional and religious party which wants Shariah law imposed in Pakistain.

"The Haripur ATC honourably acquitted 26 individuals in the Mashal Khan case. This means they are innocent and we have gathered to give them an exemplary welcome," he had said.


Posted by: Fred || 02/09/2018 00:00 || Comments || Link || E-Mail|| [123 views] Top|| File under: Govt of Pakistan
Iraq
US redirects air power from Iraq and Syria to Afghanistan
[AMN]
With the virtual defeat of Daesh as a territory-holding entity in Iraq and Syria, the US has begun to transfer air combat resources from those countries into Afghanistan as part of the Trump administration's focus on gaining ground against militant groups there.

Air Force Maj. Gen. James Hecker, commander of NATO Air Command-Afghanistan, said that the wartorn Central Asian country "has become CENTCOM's [US Central Command] main effort thanks to the recent successes in Iraq and Syria. "This has allowed CENTCOM to shift more assets our way."

Transferred assets arrived in Afghanistan on Thursday, including MQ-9 Reaper drones, A-10C Thunderbolt II ground attack jets and combat search-and-rescue squadrons. Improved air power in Afghanistan is a cornerstone of the new administration's strategy there.

But the ultimate American strategy in Afghanistan is to transfer combat responsibilities from CENTCOM and NATO to local security forces. "While US air power is destroying Taliban support elements in the deep fight, Afghan A-29 [Super Tucano light jet fighters] and MD-530 helicopters provide quick, lethal support to Afghan ground forces in the close fight," Hecker said. "This growth has already started but is going to continue."

The Afghan Air Force (AAF) conducted more than 2,000 air strikes in 2017, according to Hecker. In the same year, USAF reported that they conducted 4,361 strikes, more than the amount launched in 2015 and 2016 combined.

"When you look at the totals of who's doing the most shooting, [the AAF is] roughly double compared to what the coalition air force is doing," Hecker said.
Posted by: 3dc || 02/09/2018 00:00 || Comments || Link || E-Mail|| [276 views] Top|| File under:
Entire regiment of T-90 battle tanks begin to arrive in Iraq from Russia
[AMN] The Iraqi Army has started to receive the first charges a huge order for almost eighty Russian-built T-90 main battle tanks.

According to sources, the Iraqi Army placed an order for 73 T-90S and T-90SK main battle tanks at some point in 2016. At the present time, with the first vehicles now arriving from Russia, there is no indication that the purchase has been reduced.

Essentially, the amount of vehicles purchased by Baghdad equates more or less to a fully-fledged armored regiment in accordance with Cold War standards.

This may very well indicate that the Iraqi Army – having mostly defeat ISIS across the country – is now in the process of modernizing its post-war arsenal and re-fitting its active divisions after years of attrition.

The 'S' variant is the standard export model of the T-90 whilst the 'SK' variant is the command version of it.


Posted by: 3dc || 02/09/2018 00:00 || Comments || Link || E-Mail|| [420 views] Top|| File under: Govt of Iraq
Sadr rebelled against the Shiite parties and allied with the Communists
[Sotal Iraq - via Google Autotranslate]
The alliance of the Shiite leader Moqtada al-Sadr with the Communist Party and civil movements is not only a rebellion against the Shiite parties that hold its grip on power, but also a rebellion in a stereotypical form that has long regarded communists as infidels who must be fought.

The leader of the Sadrist movement Moqtada al-Sadr exceeded all expectations and triggered a new surprise by declaring alliance with leftist and civilian parties in the upcoming legislative elections to add to his record of surprises over the past few years, most notably the exit from the Iranian abaya and the rebellion against the ruling Shiite parties, The idea of ​​establishing an armed militia "Mehdi Army" with the support of Tehran after 2003.

Sadr decided to enter the next elections by establishing a new party called "integrity" instead of "the free" and approaching leftist and liberal parties in an electoral alliance called "Going towards reform", a slogan adopted by Sadr when he decided to join the peaceful demonstrations led by the party Communist and civil movements for three years.
Continued on Page 49
Posted by: 3dc || 02/09/2018 00:00 || Comments || Link || E-Mail|| [158 views] Top|| File under: Commies
US confirms 9 American Abrams tanks in hands of Iranian militias
[ALMASDARNEWS] Iranian militias in Iraq have obtained up to nine M1 Abrams main battle tanks, according to a Pentagon inspector general's audit of the mission to crush

ISIS

in Iraq and Syria.

"The US Department of State acknowledged that some US-provided military equipment sent to support the mission, including as many as nine M1 Abrams tanks, had fallen into the hands of Iranian-backed militias that fought against [

ISIS

] in Iraq," the report, released on February 2, reads.

In the past, unverified pictures posted on social media indicated that militia groups under the People's Mobilization Forces' umbrella had the US-made tanks in their possession. The State Department has pushed the Iraqi government to make securing the tanks a priority, the report said.

A

front man

for the company that makes the tanks, General Dynamics, told al-Ghad Press in January that it would be packing its bags and leaving maintenance stations in Iraq since that country had violated the terms of the agreement and lent the tanks to the Iran-backed groups. The contract only authorized the Iraqi Army to use the vehicles themselves.

The State Department, however, would not confirm the General Dynamics representative's statement about withdrawing maintenance crews due to the contract violation, telling Kurdistan 24, "The Abrams maintenance program for the Iraqi Security Forces is still currently active, and there is no plan to discontinue it in the future." If General Dynamics refuses to do the work, the US can likely draw on vast quantities of contractors to pick up the slack.

"Sometimes the PMF asks for American tanks from the Iraqi Army if Russian-made tanks are unavailable," according to Hussam al-Mayahi, a weapons specialist within the PMF, as quoted by We Are The Mighty.


Posted by: Fred || 02/09/2018 00:00 || Comments || Link || E-Mail|| [293 views] Top|| File under: Govt of Iran Proxies
Qatar leader promises Hamas emergency aid for struggling Gaza
Another demonstration that American money was not needed.

[IsraelTimes] Tamim bin Hamad Al Thani phones terror group chief Ismail Hanieyh, pledges $9 million to buy fuel for medical centers.

Qatari newspaper Al Arab said that the decision came in wake of the deteriorating humanitarian situation in the Gaza Strip and appeals issued by United Nations agencies.

UAE donates $2 million to prevent shutdown of Gaza's hospitals

[IsraelTimes] Infusion should be enough to keep critical medical services in the Strip running for at least a few months.
Posted by: trailing wife || 02/09/2018 00:00 || Comments || Link || E-Mail|| [192 views] Top|| File under: Hamas
Science & Technology
Marine Corps Begins Delivering Quadcopters to Squads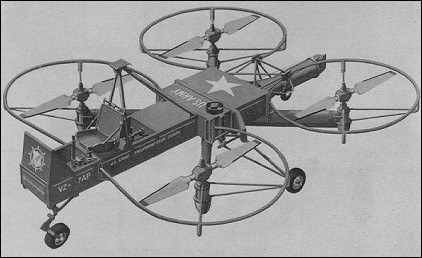 [National Defense] The Marine Corps moved forward with an initiative to field quadcopters to all squads last month, according to the commanding general of the service's combat development command and deputy commandant for combat development and integration.

The service decided to purchase over 800 systems at the end of last year as a result of information gathered from experiments such as Sea Dragon 2025, Lt. Gen. Robert Walsh said at the Association for Unmanned Vehicle Systems International event at National Harbor, Maryland.

"We never had anything like that even at the company level. It was much higher at the battalion level. We're getting one for every single squad in the entire Marine Corps," he said, noting the service began delivering the systems at the end of last month. The quadcopters are expected to give Marines additional situational awareness when operating on the ground.
...
"We want to unburden them," he said. "An F-35 pilot ... has all these sensors on his aircraft ... and he can declutter and displace and bring in what information he wants. That's the kind of information we've got to get down to lower levels."

Posted by: Vast Right Wing Conspiracy || 02/09/2018 00:00 || Comments || Link || E-Mail|| [202 views] Top|| File under:
Who's in the News
31
[untagged]
5
Govt of Pakistan
4
Sublime Porte
4
Islamic State
3
Commies
2
al-Shabaab (AQ)
2
Govt of Iran Proxies
2
Houthis
2
Govt of Syria
2
Moslem Colonists
1
al-Qaeda
1
al-Nusra
1
Narcos
1
Govt of Iraq
1
Govt of Pakistain Proxies
1
Govt of Saudi Arabia
1
Palestinian Authority
1
Hamas
1
Arab Spring
Bookmark
E-Mail Me
The Classics
The O Club
Rantburg Store
The Bloids
The Never-ending Story
Thugburg
RSS Links
Gulf War I
The Way We Were
Bio
Merry-Go-Blog
Hair Through the Ages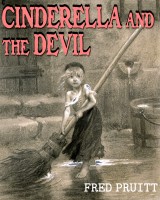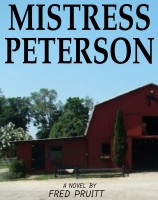 On Sale now!


A multi-volume chronology and reference guide set detailing three years of the Mexican Drug War between 2010 and 2012.

Rantburg.com and borderlandbeat.com correspondent and author Chris Covert presents his first non-fiction work detailing the drug and gang related violence in Mexico.

Chris gives us Mexican press dispatches of drug and gang war violence over three years, presented in a multi volume set intended to chronicle the death, violence and mayhem which has dominated Mexico for six years.
Click here for more information


Meet the Mods
In no particular order...


Steve White
Seafarious
Pappy
lotp
Scooter McGruder
john frum
tu3031
badanov
sherry
ryuge
GolfBravoUSMC
Bright Pebbles
trailing wife
Gloria
Fred
Besoeker
Glenmore
Frank G
3dc
Skidmark
Alaska Paul



Better than the average link...



Rantburg was assembled from recycled algorithms in the United States of America. No trees were destroyed in the production of this weblog. We did hurt some, though. Sorry.
18.205.246.238