Africa North
Egypt pound will not collapse: Presidential aide
He said on the way to the bank...

The Egyptian pound will not collapse and its incremental depreciation has stabilised, a senior aide to Islamist President Mohamed Mursi said on Sunday Al Ahramonline reported. Essam Haddad, Mursi's deputy chief of staff and foreign policy adviser, told Reuters in an interview that he did not expect the pound to fall further after it lost more than 8 percent against the dollar since the start of the year.

"I think it has reached a level of stability," he said. "So as long as it (depreciation) is going incrementally and in a way that is market-sensitive, then there is no harm in this."


Ben Bernanke says the same thing...

More than two years of political instability following the overthrow of President Hosni Mubarak in 2011 has triggered a flight into dollars. The Egyptian pound has faced extra pressure since late last year, when violent protests against President Mohamed Mursi erupted, setting back hopes for economic recovery.

Presidential adviser Haddad said of the Egyptian currency: "What we have to be very careful of is to (avoid) a drastic change, or a complete fall or collapse. And this is something we are not seeing in the foreseeable future and we hope that it will recover."

A black market in hard currency has sprung up in recent weeks due to a shortage of dollars, with street traders quoting the pound at more than 7 to the dollar compared to an official rate of 6.73.

Regulated foreign exchange bureaux are swamped by demand for dollars and cannot meet the demand, the head of the foreign exchange department at the Chambers of Commerce said.

A senior business leader affiliated with the ruling Muslim Brotherhood, Hassan Malek, told Reuters in an interview that people expected further devaluation of the pound.

"I'm not, of course, a technical (expert) but people expect a little bit of devaluation in the future," he said when asked whether he expected a further depreciation of the currency to help exports and tourism.

He said the economy was going through a very difficult period because the transition to democracy launched by the 2011 uprising that toppled former President Hosni Mubarak was not yet complete and institutions were not working fully.

Asked about such concerns, Haddad said: "When the situation starts to stabilise more on the political side, I believe the Egyptian pound will be even stronger."

There had been calls from the business community to change the exchange rate to boost the economy by improving exports and making Egypt more attractive for foreign investors, and those changes had now occurred, he said.

"Market forces will act on this and decide what is the best value for the Egyptian pound," Haddad added.

Egypt's central bank governor said late on Sunday he had no fears of dollarisation and added the bank had reduced the amounts offered at its U.S. dollar auctions in order to set aside hard currency for imports of crucial goods.

Foreign investors are eyeing Egyptian households' dollar holdings as a critical gauge of trust in the authorities. Investors are watching closely for evidence of a significant rise in ordinary Egyptians' dollar holdings.

"I am not worried about dollarisation," Hisham Ramez said in an interview with CBC channel late on Sunday. "Household dollarisation is at far lower rates than those that would scare one," he said.

In an attempt to control the rate of the pound's decline, Egypt's central bank introduced regular dollar auctions in December. Having initially offered sums of $75 million per auction, the bank has reduced the amounts sold. Last week it offered $40 million at each of its dollar sales.

Reserves have fallen to $13.6 billion, less than the $15 billion needed to cover three months worth of imports.

"Of course it's not something good, not something comfortable," Ramez said, adding he had taken steps to counter this such as prioritizing certain imports including foodstuffs, production machines and their spare parts, and fertilizers. He said speeding up measures to secure a $4.8 billion IMF loan Egypt has requested would help the reserves recover.
Egypt's currency bureaus are being overwhelmed by demand for dollars amid a supply shortage fuelled by political crisis, the head of the foreign exchange department at the Chambers of Commerce said.

Mohamed el-Abyad said foreign exchange offices can only supply 20 percent of the dollars for which they receive orders.
Posted by: Steve White || 02/19/2013 00:00 || Comments || Link || E-Mail|| [392 views] Top|| File under:
EU FMs Approves Military Mission to Mali
[An Nahar] European Union


...the successor to the Holy Roman Empire, only without the Hapsburgs and the nifty uniforms and the dancing...


foreign ministers on Monday formally approved the launch of a 500-strong EU military mission to train the Malian army, which has already begun work on the ground.


This is good. I'm very happy to see the EU get some real skin the game, unlike in Afghanistan where most of them stayed in the safe places 'training' the ANA while we, the Brits and the Danes did the hard work. Now we need to get the EU blooded, as opposed to more 'training'.

A first group of 70 EU military arrived in the west African nation 10 days ago, and Monday's ministerial greenlight was the final phase in setting up the European Union Training Mission (EUTM), which has a 15-month mandate to shape up the ramnshackle Malian army.

EU foreign policy chief Catherine Ashton said the mission "is going to be of enormous importance in support of the Malian army," a poorly equipped and trained force without the capacity to maintain the country's territorial integrity.

The 27 EU nations first approved the notion of a training mission in December to boost the army's ability to fight

Salafist tough guys

who last year seized control of the country's vast arid north.

But its launch was accelerated after the surprise intervention of

La Belle France

in its former colony on January 11, to stop the

hard boyz

marching south on the capital.

Some 16 countries from the EU as well as Norway have agreed to take part in the EUTM, which will have a 12.3-million-euro budget, with each contributor nation financing its own troops.

Around half of the troops will be trainers, the remainder providing protection and administrative and medical backup.

Posted by: Fred || 02/19/2013 00:00 || Comments || Link || E-Mail|| [285 views] Top|| File under: al-Qaeda in North Africa
Africa Subsaharan
Govt gives terms for talks with Boko Haram
[Guardian Ng] FOR the Federal Government to engage in direct negotiations with Boko Haram
... not to be confused with Procol Harum, Harum Scarum, possibly to be confused with Helter Skelter. The Nigerian version of al-Qaeda and the Taliban rolled together and flavored with a smigeon of distinctly Subsaharan ignorance and brutality...
, the group has to constitute a credible leadership or its leader Ibrahim Shekau has to publicly renounce violence and embrace dialogue as a path to peace.

This was the position of the Federal Government as articulated Monday by the National Coordinator of Counter Terrorism and Insurgency in the office of the National Security Adviser (NSA), Maj.-Gen. Sarkin Yakin Bello.

Besides, an Islamic group, Ansaru, Monday

grabbed credit

for the kidnapping of foreigners on a construction site in Bauchi last weekend.

Meanwhile,


...back at the argument, Livia grabbed for Jane's hair to make her point. Jane elbowed her in the face in rebuttal...


President
Goodluck Jonathan


... 14th President of Nigeria. He was Governor of Bayelsa State from 9 December 2005 to 28 May 2007, and was sworn in as Vice President on 29 May 2007. Jonathan is a member of the ruling People's Democratic Party (PDP). He is a lover of nifty hats, which makes him easily recognizable unless someone else in the room is wearing a neat chapeau...


has ordered the nation's security agencies to take "all necessary actions" to locate and rescue the

kidnapped

foreigners.

Jonathan also commiserated with the family of the guard who was reportedly killed in the attack on the site.

Bello also disclosed that the country would soon set up a National Counter Terrorism Centre that would serve as a processing centre for all intelligence, which would address the peculiar security challenges of the country.

Bello said at the National Defence College, Abuja while addressing visiting top United States military leaders and their Nigerian counterparts that Nigeria had a primary interest in the containment of the

beturbanned goons

in Mali as the country had been providing safe haven for the Boko Haram elements in Nigeria.

Noting that membership of the terrorist groups also included nationals drawn from Niger, Chad and Cameroun, Bello declared that "to finally solve the Boko Haram challenge in Nigeria, the umbilical cord between it and other terror groups need to be broken. And that is what is happening right now in Mali. Most of the

snuffies

in Northern Nigeria come from Mali. So, we have a primary interest to contain the

beturbanned goons

in Mali. There is a containment interest, which is in our national interest. That (Mali) is where Boko Haram members get their training, funding and bases. They are well established there."

Explaining that the Federal Government was not averse to negotiating with the terror group as a way of bringing peace, Bello said that "if a credible leadership shows itself, government is ready to negotiate with them. If (leader of the Boko Haram sect, Ibrahim) Shekau can come out, using his usual medium, to renounce violence, the government will be ready for the dialogue."
Posted by: Fred || 02/19/2013 00:00 || Comments || Link || E-Mail|| [298 views] Top|| File under: Boko Haram
China-Japan-Koreas
Iran 'Paid Millions for Ringside Seat at N.Korean Nuke Test'
Iranian scientists witnessed North Korea's latest nuclear test last Tuesday, a western diplomatic source has told Japan's Kyodo News.

Kyodo on Friday reported that Tehran asked in November for Iranian scientists to be allowed to witness the nuclear test and offered to pay tens of millions of U.S. dollars. According to the source, the suggestion came from Iran's vice president and chief of the country's nuclear agency in a national security meeting with Iranian President Mahmoud Ahmadinejad and senior ministers on Nov. 22 last year. Ahmadinejad authorized that the payment be made through Bank of Kunlun in Beijing.

Kyodo said it is unclear whether the Iranian scientists actually witnessed the test.
The unnamed source was quoted as saying the proposal casts further doubt on Iran's claims that its nuclear program is peaceful. He added it would be "very worrying" if Iran got nuclear test knowhow from North Korea.

Kyodo said Iranian defense ministry officials have been in North Korea since October last year as part of bilateral cooperation in missile and nuclear arms development. They are apparently housed in a military facility 85 km from the border with China.

North Korea has sold missiles to Iran in the past as the two international pariahs boost military ties.
Posted by: Steve White || 02/19/2013 00:00 || Comments || Link || E-Mail|| [647 views] Top|| File under:
N.Korea Tests New Missile Engine Before Nuke Test
North Korea conducted combustion testing for the engine of a mobile long-range missile presumed only a day before its third nuclear test last week, it has emerged.

The missile is presumed to be the KN-08, an intercontinental ballistic missile with a range of 5,000 to 6,000 km. It was unveiled in a military parade on nation founder Kim Il-sung's 100th birthday on April 15 last year, but was then largely believed to have been a fake. The engine test suggests it was a little more than that.

A South Korean government official said the North carried out combustion testing at a missile launch site in Tongchang-ri, North Pyongan Province on Feb. 11. Since late 2011, the North has conducted several engine combustion tests for long-range rockets or new missiles but most failed until early last year. The North launched space rockets in April and December as an apparent cover to test ICBM technology.

A South Korean military source speculated, "It seems that the North intentionally conducted the test to coincide with the time when a U.S. reconnaissance satellite was monitoring the Tongchang-ri test site, apparently with the aim of improving negotiation leverage.

The KN-08 is estimated to be 18 m long and 2 m in diameter, about 6 m longer in length and 50 cm thicker than the Musudan missile, whose range is 3,000 to 4,000 km and already deployed warfare-ready. The KN-08's range is likely to cover Alaska and Hawaii.

In the parade last year, it was carried on a mobile launch platform made in China, whereas previous long-range rockets are launched from large fixed launch pads.
Posted by: Steve White || 02/19/2013 00:00 || Comments || Link || E-Mail|| [637 views] Top|| File under:
Europe
Bulgaria presses EU to toughen stance on Hezbollah
[Ynet] Bulgaria urges EU to blacklist Hezbollah, accused of planning Burgas 2012 attack, which killed 5 Israelis

Bulgaria urged other European governments on Monday to take a harder stance towards Hezbollah after blaming the Islamist movement for a bus bombing that killed five Israelis at a Bulgarian Black Sea resort last year.

Bulgaria's implication of Hezbollah in the attack in the city of Burgas has reignited a debate over Europe's approach to the Shi'ite

Mohammedan

group.

Bulgarian Foreign Minister Nikolay Mladenov was expected to present detailed findings of an investigation into the July 2012 Burgas attack at a meeting of EU foreign ministers in Brussels on Monday.

On his way into the meeting, Mladenov told

news hound

s Europe should take collective measures against Hezbollah.

Asked whether that meant the EU should blacklist the movement, he replied: "Given the fact that we've already made quite firm statements about where we believe the responsibility for that attack lies, I think the answer is quite obvious".
Posted by: trailing wife || 02/19/2013 00:00 || Comments || Link || E-Mail|| [352 views] Top|| File under: Hezbollah
The Grand Turk
Turkey crackdown on radical group after US embassy attack
Turkish police launched a massive nationwide crackdown Tuesday against a radical Marxist group which claimed a suicide bomb attack against the US embassy this month, the state-run Anatolia news agency reported.

Police issued arrest warrants for 167 people in 28 cities as part of the operation against the Revolutionary People's Liberation Front (DHKP-C), which is classified as a terrorist organisation by the United States, Anatolia said.

A Turkish guard at the US embassy in Ankara was killed in the February 1 attack and three other people including a journalist were wounded.

The outlawed DHKP-C has waged a string of attacks over the past few decades that have left dozens of people dead, including prominent political and military figures.

The fiercely anti-US group has threatened further attacks on other US diplomatic facilities in Turkey.


Posted by: tipper || 02/19/2013 03:34 || Comments || Link || E-Mail|| [299 views] Top|| File under:
India-Pakistan
CJP takes suo motu on Shia killings
[Pak Daily Times] Taking suo motu
...a legal term, from the Latin. Roughly translated it means I saw what you did, you bastard...
notice of the massacre of Hazara community members, Chief Justice of Pakistain Iftikhar Muhammad Chaudhry on Monday issued notice to the attorney general of Pakistain and Balochistan



...the Pak province bordering Kandahar and Uruzgun provinces in Afghanistan and Sistan Baluchistan in Iran. Its native Baloch propulation is being displaced by Pashtuns and Punjabis and they aren't happy about it...


advocate general, and fixed the case for hearing today (Tuesday).

The chief justice took notice on an office note initiated by the Supreme Court registrar based on previous judicial orders of the court in the Balochistan law and order case and details of powerful

kaboom

s in Quetta, one at Bacha Khan Chowk and other on the Alamdar Road on January 10, which caused the death of more than 93 people. Taking notice of the incident, the chief justice passed the order, "The matter be fixed in the court on 19.2.2013. Notices be issued to the advocate general, Balochistan and the attorney general of Pakistain."
Posted by: Fred || 02/19/2013 00:00 || Comments || Link || E-Mail|| [284 views] Top|| File under: Govt of Pakistan
'JUI-F can't bring Islamic revolution'
[Dawn] The Jamaat Ulema-e-Islam


...Assembly of Islamic Clergy, or JUI, is a Pak Deobandi (Hanafi) political party. There are two main branches, one led by Maulana Fazlur Rahman, and one led by Maulana Samiul Haq. Fazl is active in Pak politix and Sami spends more time running his madrassah. Both branches sponsor branches of the Taliban, though with plausible deniability...


-Fazl could not bring Islamic revolution in the country, said former provincial law minister Malik Zafar Azam.

Mr Azam, who served as law minister in the Mutahidda Majlis-e-Amal government, quit JUI-F some time ago and joined Pakistain

Mohammedan

League-Nawaz.
Posted by: Fred || 02/19/2013 00:00 || Comments || Link || E-Mail|| [281 views] Top|| File under: Jamaat-e-Ulema Islami
LeJ must stop terrorism in the name of Islam: Imran
[Dawn] Pakistain Tehrik-e-Insaf
...a political party in Pakistan. PTI was founded by former Pakistani cricket captain and philanthropist Imran Khan. The party's slogan is Justice, Humanity and Self Esteem, each of which is open to widely divergent interpretations....
(PTI) Chairman Imran Khan

... aka Taliban Khan, who is the lightweight's lightweight...
on Monday called out to the banned Lashkar-e-Jhangvi


... a 'more violent' offshoot of Sipah-e-Sahaba Pakistain. LeJ's purpose in life is to murder anyone who's not of utmost religious purity, starting with Shiites but including Brelvis, Ahmadis, Christians, Jews, Buddhists, Rosicrucians, and just about anyone else you can think of. They are currently a wholly-owned subsidiary of al-Qaeda ...


(LeJ) to quit terrorism in the name of Islam, holding the

bully boy

group accountable for the first time in a public speech.

"I explicitly take their name and call out to the Lashkar-e-Jhangvi. If you carry out this terrorism in the name of Islam, then you couldn't be greater enemies of the religion," Khan told a

presser

in Islamabad, naming the feared

bully boy

group for the first time.

The PTI chief's

presser

follows a deadly bombing in Quetta claiming 84 lives, with most victims belonging mostly to the ethnic Hazara Shia community. It was the second deadly blast in the city in little over a month, with an earlier attack claiming 93 lives, also mostly Hazaras.

Both attacks were claimed by the feared

bully boy

group LeJ.

"Islam is the religion of peace. Attacking innocent civilians is outright terrorism," he said.

Critics have previously blamed Khan of not explicitly naming religious

Death Eaters

while condemning terrorism incidents, with detractors calling him 'Taliban Khan' for his advocacy of peace talks with the Pak Taliban.

Speaking to the media, Khan supported the demand of Hazara protestors for the deployment of Army in the

placid provincial capital

. He demanded that the culprits of the deadly bombing be brought to justice.

Khan also urged the chief justice to immediately take suo motu
...a legal term, from the Latin. Roughly translated it means I saw what you did, you bastard...
notice of the Quetta tragedy.

Terming immediate elections as the only solution to Pakistain's problems, the PTI chairman further said that if mid-term elections had been held, the situation would not be as gloomy.

Posted by: Fred || 02/19/2013 00:00 || Comments || Link || E-Mail|| [334 views] Top|| File under: Lashkar e-Jhangvi
Blast termed conspiracy against country
[Pak Daily Times] Ameer Jamaat-e-Islami
...The Islamic Society, founded in 1941 in Lahore by Maulana Sayyid Abul Ala Maududi, aka The Great Apostosizer. The Jamaat opposed the independence of Bangladesh but has operated an independent branch there since 1975. It maintains close ties with international Mohammedan groups such as the Moslem Brotherhood. the Taliban, and al-Qaeda. The Jamaat's objectives are the establishment of a pure Islamic state, governed by Sharia law. It is distinguished by its xenophobia, and its opposition to Westernization, capitalism, socialism, secularism, and liberalist social mores...
(JI) ...formerly the capital of Pakistain, now merely its most important port and financial center. It is among the largest cities in the world, with a population of 18 million, most of whom hate each other and many of whom are armed and dangerous...
'>Bloody Karachi Muhammad Hussain Mahenti has said that the

kaboom

on Kirani Road in Quetta was a conspiracy against the

illusory sovereignty

of the country.

He expressed these views while addressing the people of Hazara community who staged sit-in on MA Jinnah Road against the Quetta

kaboom

. He termed the blast as a complete failure of police, rangers, FC and other law enforcing agencies. On the occasion, Mahenti demanded of the government to arrest the culprits of the blast immediately and give them exemplary punishment.

"The law and order situation in Quetta has constantly been deteriorating despite the imposition of governor rule, however; the federal government has become a silent spectator over the said tragic condition," Mahenti added.

Mahenti said JI was always with the oppressed people and the sit-in would continue till the government accepted the demands made by Hazara community.

Speaking on the occasion, Mahenti announced the JI with the coordination of Ulema from different school of thoughts would hold a conference for bringing lasting peace in the country.

JI leader Nasrullah Shajih said the United States (US) and its allies in the country, were hatching conspiracies to destabilise Pakistain and the terrorist activists were the open proof of those machinations. "The entire country is burning with

kaboom

s, but the government has not yet taken any step to ensure the safety of the life and property of common people," Shajih added.

"JI wants to unite the nation, as Qazi Hussain Ahmed
...the absolutely humorless, xenophobic former head of the Pak Jamaat-e-Islami. He was also head of the MMA, a coalition of religious parties formed after 2001 that eventually collapsed under the weight of the holy egos involved. Qazi was the patron of Gulbuddin Hekmatyar during the Afghan mujaheddin's war against the Soviets. His sermons are described as fiery, which means they rely heavily on gospel and not at all on logic. Qazi once recommended drinking camel pee for good health, but that was before his kidneys went...
, too, strived his entire life for the very cause," he added. staff report

Posted by: Fred || 02/19/2013 00:00 || Comments || Link || E-Mail|| [295 views] Top|| File under: Jamaat-e-Islami
Lawyers strike against Quetta carnage
[Pak Daily Times] The lawyers' community on Monday observed a complete strike and boycotted court proceedings in protest against the Quetta carnage.

The lawyers remained away from court proceedings, but appeared before the Lahore High Court in urgent cases until the tea break. The judges postponed the hearings and did not dismiss any case due to non-prosecution.

The strike call was given by the Punjab Bar Council to lodge their protest against the killing of innocent persons, including children.

Lahore High Court Bar Association President Shahram Sarwar Chaudhry and Secretary Sardari Akbar Ali Dogar condemned the killings in Quetta and demanded the government ensure protection to life and liberty of citizens of Pakistain, in general, and those from Balochistan


...the Pak province bordering Kandahar and Uruzgun provinces in Afghanistan and Sistan Baluchistan in Iran. Its native Baloch propulation is being displaced by Pashtuns and Punjabis and they aren't happy about it...


, in particular.

They deplored that despite imposition of the governor's rule in Balochistan, law and order could not be maintained.
Posted by: Fred || 02/19/2013 00:00 || Comments || Link || E-Mail|| [277 views] Top|| File under: Govt of Pakistan
UN Secretary General condemns Quetta bombing
[PAKISTANTODAY.PK] UN Secretary General
the ephemeral Ban Ki-moon


... of whom it can be said to his credit that he is not Kofi Annan...


"strongly" condemned the

kaboom

in southwestern Pakistain that killed 81 people,


The other two alternatives were to ignore it or to applaud it, so I guess he went with the one that was polite.


calling on authorities there to act quickly against those responsible,


We're talking about Pakistain as the govt and Lashkar-e-Jhangvi as the murderers. The last time this happened, which wasn't long ago, the Hazaras refused to bury the bodies of those murdered and they tromped through the streets hollering slogans against LeJ. At which point the students of one of the madrassahs came boiling out to thump them. At which further point there were no cops in sight to prevent the thumping.


his

front man

Martin Nesirky said Sunday.

Noting that this is the second attack against the Shia community in Quetta in the last few weeks,


Nor is it the last. It won't be while LeJ remains a "strategic asset" of the government and the government regards Shias, Ahmedis, Hindoos, and Christians as ninth-class citizens. Or maybe not as citizens at all.


Ban "calls for swift and determined action against those claiming responsibility and perpetrating such actions," Nesirky said in a statement.


"Oh, yasss! Only determination and swiftitude is required! Take them to court, where their guilt can be disproven and their carcasses freed to skulk the streets once more!"


He "reiterates the strong support of the United Nations


...an idea whose time has gone...


for efforts by the Government and people of Pakistain to protect religious and ethnic minorities and to combat the scourge of terrorism," the

front man

added.


"Watch His Excellency The Secretary General's lips as they pay service to such support! Truly such sentiments are not generated on a word processor with a macro set to the alt-F3 keys! Rather they come directly from His Excellency The Secretary General's heart!"
Posted by: Fred || 02/19/2013 00:00 || Comments || Link || E-Mail|| [348 views] Top|| File under:
Israel-Palestine-Jordan
Netanyahu: Time For Palestinians To Recognize Israel
[Ynet] Prime Minister Benjamin Netanyahu discussed negotiations with the Paleostinians in his speech at the Jewish Agency Board of Governors conference in Jerusalem and said "we need a peace based on mutual recognition. The time has come that the Paleostinians recognize the Jewish State."

Netanyahu added that "the Paleostinians also need to make concessions, not just Israel. I am not stating conditions to the talks and the Obama visit is a good opportunity to enter unhindered negotiations."
Posted by: trailing wife || 02/19/2013 00:00 || Comments || Link || E-Mail|| [296 views] Top|| File under:
Syria-Lebanon-Iran
Defense minister: Iran's cruise, ballistic missiles capable of striking U.S. warships in region
Iran's Defense Minister Ahmad Vahidi said Iran's cruise and ballistic missiles are capable of striking U.S. warships that are located in the regional waters, Fars news agency reported.

He noted that Iran's deployment of anti-ship missiles on its Southern coast is a blow to U.S. strategic goals in the region. Vahidi also stressed on the importance of Iran's naval forces in securing the Persian Gulf and Strait of Hormuz.

Previously Vahidi said that the Asian countries would rule the world after the hegemonic powers collapse.

"The countries that have naval and marine control, will take on major role in administration at the world arena," he noted.

Vahidi noted that despite that the Western nations want to keep their domination over the international community, in the future Iran would play a strong role in the world, regarding its strategic position among the nations.
Posted by: Steve White || 02/19/2013 00:00 || Comments || Link || E-Mail|| [335 views] Top|| File under:
Syrian Coalition Says Hizbullah's Involvement in Syria Violation of International Accords
[An Nahar] Syria's opposition coalition condemned on Monday Iran and Hizbullah's "interference in Syrian matters", considering it "a violation of international agreements that cannot be ignored".

"The testimonies of several Syrians and the events documented so far all confirm a direct involvement of Hizbullah in the criminal activities in the country," a statement released by the coalition said, elaborating that the party explains that it is "supporting
Hereditary President-for-Life Bashir Pencilneck al-Assad


Oppressor of the Syrians and the Lebs...


against a conspiracy targeting him".

It remarked: "The party's involvement cannot be justified under any excuse and it is a violation of international agreements".

"Hizbullah's continual assaults are supported by Iranian statements that aim at colonial domination," the coalition added.

Three Lebanese Shiites have been killed in fighting in Syria, a Hizbullah official said Sunday, as the Syrian opposition accused the Lebanese group of intervening on the side of the regime.

He said they were acting in "self-defense", without specifying if they were Hizbullah members.

Hizbullah continues to deny reports accusing it of sending members to fight alongside the Syrian army in the neighboring country's war while it occasionally announces the death of one of its fighters killed "carrying out his jihadist duty," but without clarification.

In October 2012, Hizbullah leader His Eminence Sayyed Hassan Nasrallah


The satrap of the Medes and the Persians in Leb...


acknowledged that party members had fought Syrian rebels, but said they were acting as individuals and not under the party's direction.

Posted by: Fred || 02/19/2013 00:00 || Comments || Link || E-Mail|| [284 views] Top|| File under: Hezbollah
FSA: We will Treat Hizbullah Fighters as 'Mercenaries'
[An Nahar] The Free Syran Army Military Commander General Salim Idris said on Monday that he ordered his fighters to treat Hizbullah's captives as "mercenaries and not as prisoners of war".

Idris elaborated that Hizbullah's fighters will be tried in military courts: "They will not be treated following the conditions mentioned in the international law and which mention a trade between the prisoners of the parties at war".

He noted: "We welcome all international parties wanting to be reassured about process undertaken during the trial".

Posted by: Fred || 02/19/2013 00:00 || Comments || Link || E-Mail|| [276 views] Top|| File under: Hezbollah
EU Amends Syria Sanctions to Boost Protection of Civilians
[An Nahar] The European Union


...the successor to the Holy Roman Empire, only without the Hapsburgs and the nifty uniforms and the dancing...


on Monday renewed sanctions against Syria while amending them to enable nations to provide more "non-lethal" and technical support to help protect civilians.

A statement agreed by EU foreign ministers said the bloc's sanctions were renewed for three more months until end-May, while "amending them so as to provide greater non-lethal support and technical assistance for the protection of civilians."

The ministers' talks on Syria largely focused on a request by

Britannia

, backed by

Italia

and a handful of EU allies, to lift an EU arms embargo barring the supply of weapons to the rebel coalition battling
Hereditary President-for-Life Bashir Pencilneck al-Assad


Light of the Alawites...


Though the arms embargo was maintained, the agreement to boost "non-lethal" support and "technical assistance" went some way to meeting

Britannia

's calls for more support for the opposition Syrian National Coalition.

British Foreign Secretary William Hague had called for changes to the existing arms ban "so that we can provide a broader range of support to the National Coalition."

"We give them strong political and diplomatic support. We also give them assistance in terms of equipment at the moment to help them try to save people's lives," he added. "I think there is a broader range of equipment that we could give to them."

The EU's wide-ranging sanctions against Syria, including the arms ban but also targeting scores of Assad cronies and regime-friendly firms, as well as oil, trade and finance, expire at the end of the month and a deal to renew the package required unanimity.

"Delivering arms might bring about a new military balance on the ground," said an internal paper on the matter drafted for the member states by Ashton's service.

"But it could also fuel further militarization of the conflict, increase risks of dissemination among

krazed killer

groups and of arms proliferation in a post-Assad Syria," said the paper, which was obtained by Agence

La Belle France

Presse.

Options that were up for discussion on the table were restricting the embargo to the Syrian government, exempting members of the opposition Syrian National Coalition from the arms ban, or amending the embargo to allow some weapons to be delivered with a view to increasing the protection of civilian populations.

Posted by: Fred || 02/19/2013 00:00 || Comments || Link || E-Mail|| [289 views] Top|| File under: Govt of Syria
Assad says confident of winning Syria war
[Pak Daily Times] Hereditary President-for-Life Bashir Pencilneck al-Assad


Despoiler of Deraa...


said he is confident his troops will win the conflict ravaging Syria, as new calls were made on Monday for the International Criminal Court


... where Milosevich died of old age before being convicted ...


to launch a probe into war crimes. Assad's comments, published in

Leb

's pro-Damascus


...The place where Pencilneck hangs his brass hat...


newspaper As-Safir, came as the European Union


...the successor to the Holy Roman Empire, only without the Hapsburgs and the nifty uniforms and the dancing...


renewed sanctions against Syria while amending them to enable nations to provide more "non-lethal" and technical support to help protect civilians. As-Safir said that Assad had met with unnamed Lebanese politicians in Damascus during which he assured them that Syria's future belonged to his camp. "We are sure we will win, we are reassured by the political and military developments," Assad was quoted as telling the visiting politicians, the Lebanese newspaper said. "We are convinced that the future is ours... Syria has the willpower to defeat the conspiracy," said Assad, according to As-Safir. He said those "loyal" to his regime "represent the absolute majority of Syrians"
Posted by: Fred || 02/19/2013 00:00 || Comments || Link || E-Mail|| [1102 views] Top|| File under: Govt of Syria
Who's in the News
26
[untagged]
4
Govt of Syria
3
Hezbollah
3
Govt of Pakistan
3
Lashkar e-Jhangvi
2
TTP
2
al-Qaeda in North Africa
1
Jamaat-e-Ulema Islami
1
Boko Haram
1
Hizb-ut-Tahrir
1
al-Qaeda in Pakistan
1
Govt of Iran
1
Arab Spring
1
Hamas
1
Salafists
1
Jamaat-e-Islami
Bookmark
E-Mail Me
The Classics
The O Club
Rantburg Store
Comments Spam
The Bloids
The Never-ending Story
Thugburg
RSS Links
Gulf War I
The Way We Were
Bio
Merry-Go-Blog
Hair Through the Ages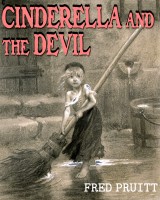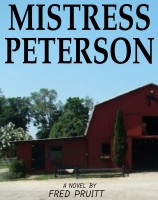 On Sale now!


A multi-volume chronology and reference guide set detailing three years of the Mexican Drug War between 2010 and 2012.

Rantburg.com and borderlandbeat.com correspondent and author Chris Covert presents his first non-fiction work detailing the drug and gang related violence in Mexico.

Chris gives us Mexican press dispatches of drug and gang war violence over three years, presented in a multi volume set intended to chronicle the death, violence and mayhem which has dominated Mexico for six years.
Click here for more information


Meet the Mods
In no particular order...


Steve White
Seafarious
Pappy
lotp
Scooter McGruder
john frum
tu3031
badanov
sherry
ryuge
GolfBravoUSMC
Bright Pebbles
trailing wife
Gloria
Fred
Besoeker
Glenmore
Frank G
3dc
Skidmark
Alaska Paul



Better than the average link...



Rantburg was assembled from recycled algorithms in the United States of America. No trees were destroyed in the production of this weblog. We did hurt some, though. Sorry.
54.80.247.119