Gang Member Found With 100 Bags Of Heroin Hidden In His Anus
[THESMOKINGGUN] Meet Rasoul Speight.


Hey, Rasoul. Howya doon?


The Bloods gang member is facing a narcotics charge after New Jersey cops yesterday discovered a whopping 100 bags of heroin hidden in his anus, police report.
"Awright! Bend over and spread yer cheeks!... Yer other cheeks, Rasoul!"
Speight, 32, was driving on the Palisades Interstate Parkway when his 2005 Mitsubishi Lancer was pulled over during a routine traffic stop. When cops detected the smell of marijuana they asked for--and received--permission to search the car.
"Yeah, sure. Go ahead... Unh!"
"Wossa motta, Rasoul?"
"Gas pains!"
While

Sherlocks

found "nothing of evidentiary value" inside the vehicle, Speight and passenger Gary Sylak, 25, were both jugged
Keep yer hands where we can see 'em, if yez please!
due to outstanding traffic warrants, according to cops.


"Hmmm... Computer sez you have 159 outstanding traffic citations, Rasoul. You ever been in court at all?"


While Speight was being processed at police headquarters, he "was found to be in possession of 100 bags of heroin which were concealed in his anus and undetectable at the scene." Police estimated the heroin's value at $1000 in New York City, and $2000 in upstate New York, "where both subjects were traveling to."
"Rasoul, you're sittin' on some big money, here!"
"Yeah. If I make two trips I can buy a used car that might run."
Speight, who cops noted is "also listed as a Bloods gang member," was incarcerated
Youse'll never take me alive coppers!... [BANG!]... Ow!... I quit!
in lieu of $38,500 bail on a pair of felony drug counts.
Posted by: Fred || 02/23/2013 00:00 || Comments || Link || E-Mail|| [847 views] Top|| File under:
-Short Attention Span Theater-
Abandoned Russian cruise ship located
A Russian cruise ship abandoned and drifting in the North Atlantic has been located about 1,300 nautical miles off the west coast of Ireland, according to a US intelligence agency. With no crew or warning lights, the ship Lyubov Orlova has been drifting for two months and maritime authorities had been uncertain of its exact location.

According to a document from the National Geospatial-Intelligence Agency, the Lyubov Orlova has been spotted at roughly 1,300 nautical miles from the Irish coast. The details were listed in a maritime update put out by the intelligence agency, which analyzes satellite imagery and creates detailed maps for the US government.

With rats as its only passengers, the Lyubov Orlova had left Canada's shores on January 23 to be towed to a scrapyard in the Dominican Republic. But the next day, the cable snapped, leaving it stranded in international waters. It was then secured by the Atlantic Hawk, a supply vessel in the offshore oil industry, which managed to tow the ship before it drifted off yet again.

Canada's transport authority has said the ship -- abandoned for two years -- was no longer its concern, as it had left the country's waters. But authorities said the owner was responsible for its movements.

Earlier this week, Canadian officials acknowledged they did not know the location of the vessel, since the ship's global positioning system was no longer working. But the information gathered on the ship's location shows the derelict vessel is slowly heading towards Europe, having drifted at least 435 nautical miles toward the European coastline.
Posted by: ryuge || 02/23/2013 00:00 || Comments || Link || E-Mail|| [1098 views] Top|| File under:
-Signs, Portents, and the Weather-
'Doubleheader' funeral service held for NY couple
[TIMESUNION] Norman Hendrickson was known for telling jokes and never wasting money. So when he died suddenly while en route to his wife's funeral, the couple's daughters knew there was only one thing to do: Hold a doubleheader service.

The 94-year-old World War II veteran's impromptu wake was held Saturday at the same eastern New York funeral home where his wife Gwen's funeral was already scheduled. She was 89 when she died on Feb. 8. After Norman died just steps from the funeral home, the daughters decided their parents would be mourned together at the same time.

The daughters said it was a fitting way to say goodbye to a couple who had been together since meeting in Europe during World War II and who had been married for nearly 66 years.

"After we had a little time to process the shock and horror, we felt we couldn't have written a more perfect script," Norma Howland told the Post-Star of Glens Falls (http://bit.ly/VL01Jx ). "My sister said the only thing he didn't do was fall into the casket."
Posted by: Fred || 02/23/2013 00:00 || Comments || Link || E-Mail|| [448 views] Top|| File under:
Africa North
Tunisian president asks Islamist to form government
[Egypt Independent] Tunisian President Moncef Marzouki on Friday asked Interior Minister Ali Larayedh, a hardliner from the main Islamist Ennahda party, to form a government within two weeks, his spokesperson said.


Step by step we march shoulder to shoulder into the inevitable glorious Islamofascist order!

Marzouki's

front man

told a news conference Ennahda leader Rached Ghannouchi had formally nominated Larayedh to succeed outgoing Prime Minister Hamadi Jebali, who resigned on Tuesday.

Tunisia plunged into political crisis on 6 February when the

liquidation

of secular opposition politician Chokri Belaid on 6 February ignited the biggest street protests since the overthrow of strongman Zine al-Abidine Ben Ali two years ago.

Ennahda's choice for prime minister raised hackles among opposition parties, some of whom accuse Larayedh's Interior Ministry of failing to curb Islamist violence, although he is credited for acting firmly against Al-Qaeda-linked

bully boy

s.

"The decision deepens the crisis because Larayedh headed the ministry responsible for the killing of Belaid and violence that has spread throughout the country," said Zied Lakhdar, a leader in the Popular Front, in which Belaid was secretary-general.

The Interior Ministry and Ennahda have denied they had any hand in Belaid's killing, which they have condemned.

Posted by: Fred || 02/23/2013 00:00 || Comments || Link || E-Mail|| [350 views] Top|| File under: Arab Spring
Britain
Moody's downgrades UK rating
LONDON -- Credit ratings agency Moody's Investors Service has downgraded Britain's government bond rating one notch from the top AAA to AA1, citing weaknesses in the economy's medium-term outlook.

Moody's said Friday that "subdued" growth prospects and a "high and rising debt burden" were weighing on the British economy. The British government is in the midst of a program of spending cuts designed to reduce the nation's hefty deficit, but a flat-lining economy has led it to downgrade its own estimates of future growth.


This is what the medium-term future looks like. It's coming to the USA real soon now...
Posted by: Steve White || 02/23/2013 00:00 || Comments || Link || E-Mail|| [368 views] Top|| File under:
Caribbean-Latin America
UN 'will not pay' for Haiti cholera
[IRISHTIMES] The United Nations


...an international organization whose stated aim of facilitating interational security involves making sure that nobody with live ammo is offended unless it's a civilized country...


has said it will not pay hundreds of millions of dollars in compensation claimed by cholera victims in impoverished Haiti, where an epidemic has killed thousands of people and been blamed on UN peacekeepers.


Cholera - an infection causing severe diarrhoea that can lead to dehydration and death - has killed some 7,750 Haitians and sickened almost 620,000 since October 2010. It occurs in places with poor sanitation.

In November 2011, the Boston-based Institute for Justice and Democracy in Haiti filed a petition at UN headquarters in New York seeking a minimum of $100,000 for the families or next-of-kin of each person killed by cholera and at least $50,000 for each victim who suffered illness or injury from cholera.

UN secretary general the ephemeral Ban Ki-moon


... of whom it can be said to his credit that he is not Kofi Annan...


's

front man

Martin Nesirky said the world body advised the representatives of the cholera victims that "the claims are not receivable pursuant to Section 29 of the Convention on the Privileges and Immunities."


"We're from the UN, and we're here to help."

Under Section 29 the United Nations is required to make provisions for "appropriate modes of settlement" of private law disputes to which the world body is a party or disputes involving a UN official who enjoys diplomatic immunity.
Posted by: Fred || 02/23/2013 00:00 || Comments || Link || E-Mail|| [476 views] Top|| File under:
Home Front: Culture Wars
WaPo Reports Fourth-Quarter Loss
The Washington Post Co. reported a fourth-quarter 2012 loss of $45.4 million, or $6.57 a share, as it took $113 million of after-tax charges for goodwill write-downs and restructuring, mostly in its Kaplan education subsidiary. A year earlier, the company earned $61.7 million, or $8.03 a share

But The Post Co. said that, after excluding those and other special items, net income from continuing operations rose to $78.8 million, up 15 percent from the fourth quarter of 2011. It also stressed that its cash flow and cash positions were strong.


Diversify, you fools! Oh, wait...


Results at the company's four main subsidiaries were mixed. The Kaplan education unit and the newspaper division continued to struggle; revenue at each dropped about 6 percent, and operating income fell sharply. But revenue and profits at The Post Co.'s regional TV broadcast stations surged thanks to a flood of political advertising.


Gee, wonder what happens to that revenue in the next fiscal quarter...


The company's cable subsidiary also reported solid earnings.

Daily circulation at The Washington Post declined 8.6 percent, to an average of 471,800 for all of 2012, and Sunday circulation dropped 6.2 percent, to an average of 687,200.
There they are in the capital, captive audience, politically positioned just so, and they still can't sell newspapers...


But there must be a silver lining?


One benefit of the paper's woes: lower newsprint costs. Those expenses were down 10 percent in 2012 and in the fourth quarter. The company also announced that it had sold its 49 percent interest in troubled Bowater Mersey Paper Co., a forestry and paper mill business based in Nova Scotia, for a nominal amount. No gain or loss was recorded; the investment had already been written down to zero.


A total write-off? Brilliant, just brilliant management...


The company said accounting charges for pension plans depressed the newspaper's earnings, even though the company has made no cash contributions to the overfunded plans for many years.


Imagine that! The future caught up with them, too!


The company's big Kaplan education division, which accounted for 55 percent of The Post Co.'s revenue in 2012, continued to struggle, as well. The once-high-flying division -- which had operating income of $359.6 million in 2010 -- earned a more modest $65.5 million in all of 2012, down 55 percent from the year before. And the company said it expects to incur about $25 million in additional restructuring costs in 2013.


The Kaplan Higher Education unit faces growing competition as well as pressure from federal Education Department requirements.


I keep looking for an Irony Meter.




We have one but it keeps pegging and breaking...


New student enrollments at Kaplan University and Kaplan Higher Education campuses were down 1 percent in 2012, and the total number of students at the two programs was down 12 percent at the end of 2012, compared with the end of 2011.

The bright spots for the company continued to be cable and broadcast television. TV broadcasting revenue jumped 32 percent in the fourth quarter and 25 percent for the year. The television stations continued to benefit from political advertising.


You'll get a little bump in two years, and a bigger bump in four, if you're still around.
Posted by: Bobby || 02/23/2013 13:40 || Comments || Link || E-Mail|| [456 views] Top|| File under:
Paging Jimmy Carter - Killer Rabbit Alert
RALEIGH, N.C. (CBS Charlotte) - Officials with both the North Carolina Division of Public Health and the Wildlife Commission are urging hunters to be wary about rabbit fever after two hunters contracted it this month.

Their warning, reported by the Wilson Times, comes just before the end of rabbit hunting season on Feb. 28.

The disease, tularemia, is a rare and possibly fatal affliction that has already affected two members of a hunting party in the state recently -- and has led to a confirmed 17 cases overall since 1999.
Posted by: Raj || 02/23/2013 13:30 || Comments || Link || E-Mail|| [353 views] Top|| File under:
'Scared' Globe staffers press for sale answers
Schadenfreude comes to Morrissey Boulevard...

Blindsided Boston Globe employees -- still reeling after The New York Times Co. put the Hub paper up for sale again -- are slated to come face-to-face this morning with a top Gray Lady exec for the start of what could be a messy split, including the likely demand for contract talks from the paper's 10 unions, insiders said.


Oh, sure. We all know how much the Times supports unions, right? Right? Hello?


"People are very nervous and scared, very scared," said one longtime Globe staffer, who requested anonymity. Another compared the paper's pending sale to "a divorce, a bad divorce."


Heh heh heh heh...




The poor darlings. One's own suffering always seems so much more painful than anyone else's.

New York Times Co. vice-chairman Michael Golden -- who was openly pushing to dump the beleaguered broadsheet -- is expected to join Globe publisher Chris Mayer in a series of so-called "Town Hall" gatherings with staff.


Ah. Town hall meetings. I would PAY to be there to see this. I see much whining and teeth gnashing, rending of garments. Words like "brigand" and "scalliwags"...


"We are certain you have many questions," Mayer wrote to staff in a broadly circulated email.


So long, suckers...


Golden's presence could rub more salt in the wounds at the Globe, where most staffers learned of the sale from a Times press release.
"There are a lot of vice presidents who didn't know anything, and they are not happy about it," one staffer said.


Probably why they're vice presidents at the Globe...


The sale's announcement, which one Globe boss said was slated for Monday before the press release hit the wires Wednesday, apparently caught newly minted editor Brian McGrory off-guard as well, according to staffers."He said he found out the same way the rest of us did," said a Globe reporter who attended a newsroom meeting. "His message was, 'Stay calm, stay focused. It is what it is.' "


Wow. I'd follow him to Heck. And back...


Word of the sale comes almost two months after all 10 of the Globe's labor contracts expired, prompting some union brass to say the sides will need to come to the table now before a new owner emerges.


C'mon, dammit! We gotta get together NOW and screw the new guy while we got the chance!!


Among the Globe's likely suitors is Rick Daniels, a former Gatehouse Media New England president and Globe exec, who is reportedly eyeing a bid with Stephen Taylor. Taylor's family sold the Globe to the Times for $1.1 billion in 1993.


Wow. Shrewd. At least for the Taylor's...


Analysts said the sale could fetch anywhere from $100 million to $180 million, assuming the Times takes on the tens of millions of dollars in the Globe's unfunded pension obligations. Alexia Quadrani, an analyst with JP Morgan, said she "wouldn't be surprised" if the Times absorbs that.


Make 'em spend it ALL!
Posted by: tu3031 || 02/23/2013 00:00 || Comments || Link || E-Mail|| [1128 views] Top|| File under:
NYT Exec "reassures "Boston Globe drones on Future Ownership
New York Times Co. vice chairman Michael Golden told Boston Globe employees Friday that the company has a duty to seek the highest bidder in a sale but hopes to leave the newspaper in responsible hands.


"Pinch sez: 'we're blowing the place out! Any deal will be considered! No offer too small!"


"We have no intention to send the New England Media Group to the slaughterhouse," he said in one of three town-hall style meetings with employees.


"If we do, it will be halal, which I know means a lot to you ethnics"


Golden came to Boston to discuss the Times Co.'s plan to sell the Globe, the Worcester Telegram & Gazette and their related web sites. In the meetings, he was pressed to respond to questions about what kind of buyer the Times would seek.
"Any. I mean...really. Do you people ever read what you put out?"
"We will take what we consider to be the best bid,'' Golden said, describing a process that he estimated would take six to nine months. Price is important, he said, but there will be latitude as the Times reviews buyers. When pressed by employees, he said leaving the Globe in responsible hands will be a consideration.


"responsible should be construed as 'any'"
Posted by: Frank G || 02/23/2013 00:00 || Comments || Link || E-Mail|| [475 views] Top|| File under:
International-UN-NGOs
UN Secretary-General Ban Ki-moon praises President Ts.Elbegdorj
[UBPOST.MONGOLNEWS.MN] During the visit of the President of Mongolia and Commander-in-Chief of the Armed Forces of Mongolia, Ts.Elbegdorj, to Mongolian troops who are participating in the UN peacekeeping operations in South
Sudan, the Secretary General of the United Nations


...aka the Oyster Bay Chowder and Marching Society...


, Ban Ki Moon, expressed his gratitude to Ts.Elbegdorj on the phone.

The UN Secretary General said, "It is a prideful thing that you, the President of Mongolia, Ts.Elbegdorj, have become the first head of a foreign country to visit South Sudan and the first president of Mongolia to visit its peacekeepers."

President Ts.Elbegdorj replied by saying, "We are getting familiar with the operation and activity of our peacekeepers in South Sudan. Mongolia will continue to actively participate to maintain peace in the youngest UN member country." He also talked to Secretary-General the ephemeral Ban Ki-moon


... of whom it can be said to his credit that he is not Kofi Annan...


about the UN helicopter with Russian passengers which was shot and destroyed in South Sudan.
Posted by: Fred || 02/23/2013 00:00 || Comments || Link || E-Mail|| [431 views] Top|| File under:
Olde Tyme Religion
Cardinal calls for priests to be allowed to marry
[ABC.NET.AU]

Britannia

's most senior Roman Catholic, Cardinal Keith O'Brien, has spoken out on the issue of celibacy, saying priests should be allowed to marry and have children.


I actually don't care if they do, but I'm guessing that giving in on that most reasonable demand would start Rome on the path to Anglicanism.


Cardinal O'Brien says the next pope will be allowed to change the current policy because the principle did not come directly from Jesus Christ.

"There was a time when priests got married, and of course we know at the present time in some branches of the church - in some branches of the Catholic Church - priests can get married," he said.

"So that is obviously not of divine origin and it could get discussed again," he said.
Posted by: Fred || 02/23/2013 00:00 || Comments || Link || E-Mail|| [1022 views] Top|| File under:
Who's in the News
32
[untagged]
5
Arab Spring
4
Govt of Pakistan
3
Govt of Syria
1
Boko Haram
1
al-Qaeda in Pakistan
1
Thai Insurgency
1
Sipah-e-Sahaba Pakistan
1
Govt of Iran
1
Jamaat-e-Islami
1
Salafists
1
Abu Sayyaf
1
al-Qaeda in North Africa
1
Lashkar e-Taiba
1
Indian Mujaheddin
1
Lashkar e-Jhangvi
1
al-Qaeda in Iraq
1
Hezbollah
Bookmark
E-Mail Me
The Classics
The O Club
Rantburg Store
Comments Spam
The Bloids
The Never-ending Story
Thugburg
RSS Links
Gulf War I
The Way We Were
Bio
Merry-Go-Blog
Hair Through the Ages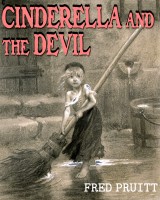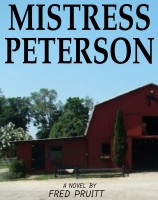 On Sale now!


A multi-volume chronology and reference guide set detailing three years of the Mexican Drug War between 2010 and 2012.

Rantburg.com and borderlandbeat.com correspondent and author Chris Covert presents his first non-fiction work detailing the drug and gang related violence in Mexico.

Chris gives us Mexican press dispatches of drug and gang war violence over three years, presented in a multi volume set intended to chronicle the death, violence and mayhem which has dominated Mexico for six years.
Click here for more information


Meet the Mods
In no particular order...


Steve White
Seafarious
Pappy
lotp
Scooter McGruder
john frum
tu3031
badanov
sherry
ryuge
GolfBravoUSMC
Bright Pebbles
trailing wife
Gloria
Fred
Besoeker
Glenmore
Frank G
3dc
Skidmark
Alaska Paul



Better than the average link...



Rantburg was assembled from recycled algorithms in the United States of America. No trees were destroyed in the production of this weblog. We did hurt some, though. Sorry.
54.158.30.219