-Lurid Crime Tales-
Nashville Dem Mayor Megan Barry pleads guilty to felony theft and resigns
[FOX] Once a popular Nashville mayor, Megan Barry pleaded guilty to felony theft and resigned from her office Tuesday.

The plea comes more than a month after she admitted to having an affair with Sgt. Rob Forrest, the former head of her security detail. Forrest, who was also married, resigned in January.

The revelation of the affair derailed the first term of a mayor who was seen a rising star among Democrats.

Read on for a look at Barry's time in office and the scandals that have unfolded.

Barry pleaded guilty on March 6 to felony theft of property over $10,000. She was sentenced to three years of probation and has to reimburse the city.

In court, District Attorney General Glenn Funk said had the case gone to trial, witnesses would have testified that between March 2016 and February 2018 Barry caused over $10,000 and no less than $60,000 of Metro Nashville city funds to be expended unlawfully.

Metro Nashville Police records show Forrest's overtime more than doubled in the budget year after Barry was elected in September 2015. Barry said the affair began in spring 2016, according to an affidavit.

Barry agreed to resign as part of a plea deal.
Posted by: Besoeker || 03/06/2018 14:02 || Comments || Link || E-Mail|| [227 views] Top|| File under:
Broward sheriff's captain who gave initial order to 'stage' not enter Stoneman Douglas is ID'd
[FoxNews] The Broward County Sheriff's Office has identified to Fox News the captain who, according to sources, directed responding deputies and units to "stage" or form a "perimeter" outside Stoneman Douglas High School, instead of rushing immediately into the building, as the mass shooting unfolded there.

Multiple law enforcement and official sources said the commands in the initial moments after Nikolas Cruz allegedly opened fire would go against all training which instructs first responders to "go, go, go" until the shooter is neutralized. As law enforcement arrived, the shooter's identity and exact location were still unknown.

Multiple sources told Fox News that Captain Jan Jordan was the commanding officer on scene. In an email responding to Fox News' request for information, a BSO spokesperson wrote, "Capt. Jordan's radio call sign is 17S1."

The massacre on February 14 killed 17 people and wounded 16 others.

Sources told Fox News it was Jordan giving the commands because they were recorded on the dispatch logs coming from Jordan's radio insignia 17S1, or "Seventeen Sierra One."
Posted by: Skidmark || 03/06/2018 00:00 || Comments || Link || E-Mail|| [635 views] Top|| File under:
Christopher Steele is no-show in London court in civil case over dossier (video)
[FOX] On both sides of the Atlantic Ocean, former British MI-6 Intelligence Officer Christopher Steele is going to extremes to avoiding answering questions from the United States Congress, while at the same time avoiding being videotaped and deposed in a multi-million dollar libel case brought against Buzzfeed.

The media outlet published the unverified Trump dossier just over a year ago, setting off an international firestorm.

Steele was a no-show Monday for a long-requested deposition in London, Fox News has learned. The news comes as Senate Judiciary Committee Chairman Chuck Grassley, R-Iowa, and Sen. Lindsey Graham, R-S.C., have announced a criminal referral on Steele.

Evan Fray-Witzer, a Boston-based attorney representing Russian tech tycoon Aleksej Gubarev in multi-million dollar civil litigation, described Monday's U.K. court actions to Fox News. "My understanding is that Mr. Steele's lawyers spent a good deal of time arguing why they thought he (Steele) should not be required to sit for a deposition and that ultimately the court took the entire matter under advisement."

Gubarev is suing the British-based Steele's company Orbis Business Intelligence because the dossier claimed Gubarev's companies, including XBT Holdings and Webzilla, used "botnets and port traffic to transmit viruses, plant bugs and steal data."


Christopher Steele may actually be an earthly 'no show.'




And courtesy of Skidmark, this from The New Yorker

Christopher Steele, the Man Behind the Trump Dossier


Posted by: Besoeker || 03/06/2018 00:00 || Comments || Link || E-Mail|| [314 views] Top|| File under:
Judicial Watch sues DOJ for Bruce and Nellie Ohr records related to Fusion GPS, anti-Trump dossier
[FOX] Conservative watchdog group Judicial Watch is suing the Justice Department for records related to Bruce Ohr, his wife Nellie Ohr, and their involvement in the now-infamous anti-Trump dossier.

The suit was filed Monday, following the Justice Department's failure to respond to Judicial Watch's December 2017 Freedom of Information Act requests about the couple and their connection to research firm Fusion GPS.

Judicial Watch's first lawsuit, related to their FOIA request from Dec. 7, 2017, seeks records of contact or communications between Ohr, Steele, and Fusion GPS co-founder Glenn Simpson, along with any other Fusion GPS employees; calendar entries, and travel requests for Ohr.

The second suit is connected to the group's Dec. 12, 2017 FOIA request, seeking emails, text messages and chats between Justice Department officials in the Attorney General's office and Nellie Ohr.

Bruce Ohr, who has since been demoted from a top post at the Justice Department, was a close contact for British ex-intelligence agent Christopher Steele, who compiled the dossier on behalf of Fusion GPS.

According to the memo crafted by Republicans on the House Intelligence Committee last month, Nellie Ohr, was "employed by Fusion GPS to assist in the cultivation of opposition research" on President Trump.

The memo also said Bruce Ohr passed the results of his wife's research, which was paid for by the Democratic National Committee and the Clinton campaign, along to the FBI.

Steele worked as a key source for the FBI, but was terminated for what the bureau defined "as the most serious of violations"‐an "unauthorized disclosure to the media of his relationship with the FBI."

But even after his termination, Steele remained in close contact with Ohr, and their relationship was "inexplicably concealed from the Foreign Intelligence Surveillance Court (FISC)," during the FBI's effort to receive a FISA warrant for former Trump campaign official Carter Page.

"Once again, the Deep State Justice Department is covering up evident misconduct targeting President Trump," Judicial Watch President Tom Fitton said in a statement. "A top Justice Department official in the Obama administration had an obvious conflict of interest through his wife Nellie's work with the Clinton/DNC vendor Fusion GPS on the anti-Trump Dossier."

Fitton added: "The Justice Department needs to come clean about this scandal and turn over the documents as federal law requires."



More on Nellie from the American Spectator.



I have been anxiously awaiting the day when this rock would be tipped over. These lizards are dirty, very dirty. Hopefully, JW will be successful.
Posted by: Besoeker || 03/06/2018 00:00 || Comments || Link || E-Mail|| [231 views] Top|| File under:
-Short Attention Span Theater-
Lexington (CV-2) Site Discovered
[HT: Mrs. Bobby]The Lexington was the first aircraft carrier to be sunk in history. The Battle of the Coral Sea stopped an important Japanese advance on Australia and New Guinea, and one month later the Battle of Midway permanently turned war in favor of the U.S.
Posted by: Bobby || 03/06/2018 09:45 || Comments || Link || E-Mail|| [264 views] Top|| File under:
-Land of the Free
Do you believe in coincidences?

Only the beginning.

Q



Might be more to Trump's Steel and Aluminium tariffs than meets the eyes.
Posted by: Ebbeatch Wheasing1070 || 03/06/2018 11:48 || Comments || Link || E-Mail|| [346 views] Top|| File under:
Britain
Possible Christopher Steele Russian source may be suffering from Litvinenko Desease
[Washington Examiner] A former Russian intelligence officer who spied for Britain's CIA equivalent intelligence agency, the Secret Intelligence Service, is in a critical condition in a British hospital.


Twenty year old promotion board photo at right.


Colonel Sergei Skripal, who was released by Russia in a prisoner swap for the SVR-"illegals" in 2010, was found alongside a younger woman on Sunday evening in Salisbury, England. British authorities say he and his partner, who is also in a critical condition, were exposed to an unknown substance. Here are a number of considerations that British investigators will bear in mind.


SVR-illegals = Russian spy Anna Chapman and colleagues.





Skipping down a few paras.



Yet it also may or may not be notable that Skripal was found in Salisbury. After all, that town is just 35 miles from the Secret Intelligence Service's credibly reported field training center at Fort Monckton. Was Skripal training SIS officers? If so, he would have been a higher priority target for Putin.

Timelines might also be relevant here.

Skripal was recruited by SIS in the 1990s at around the same time that Christopher Steele was a production officer serving in SIS's Moscow station. Considering Steele is regarded as one of the finest human asset recruiters in recent SIS history, it's possible he may have been the one to recruit Skripal in the first place. That would be relevant in that the Russians are believed to have been targeting Steele's sources since the publication of his infamous dossier about Donald Trump.

Ultimately, of course, we're just going to have to wait and see what happens here.



Related from the Mirror.
Posted by: Besoeker || 03/06/2018 00:00 || Comments || Link || E-Mail|| [260 views] Top|| File under:
China-Japan-Koreas
China's Defense Spending to Accelerate in 2018
[AnNahar] China announced on Monday an 8.1 percent defense budget increase for 2018, giving a boost to the modernization of the world's largest military after spending slowed in the previous two years.

Beijing will splash out 1.11 trillion yuan ($175 billion) on its military, according to a budget report presented before the opening session of the annual National People's Congress.

"We will stick to the Chinese path in strengthening our armed forces, advance all aspects of military training and war preparedness, and firmly and resolvedly safeguard national

illusory sovereignty

, security, and development interests," Premier Li Keqiang said in a report to the legislature.

China's neighbors and the United States have watched warily as Beijing has modernized its military, reducing its ground troops while spending on state-of-the-art hardware and weapons.

Li said the military had completed its goal of slashing troop numbers by 300,000, leaving the People's Liberation Army with a two-million-strong force.

At the same time, Beijing has imposed increasingly assertive claims to vast expanses of the contested South China Sea, while engaging in confrontations with Japan over disputed islands in the East China Sea and with India over Himalayan border regions.

The 2018 outlay compares with a seven percent increase last year and 7.6 percent in 2016, which marked the first time in six years that spending growth was not in double figures.

China spent $151 billion on the PLA last year, the second largest defense budget in the world but still four times less than the $603 billion U.S. outlay, according to the International Institute for Strategic Studies, a London-based think tank.

The defense budget increase has roughly kept pace with China's national economic output in recent years. The economy grew by 6.9 percent in 2017 and the government said Monday it will target growth of around 6.5 percent in 2018.
Posted by: trailing wife || 03/06/2018 00:00 || Comments || Link || E-Mail|| [145 views] Top|| File under: Commies
Europe
Merkel vows swift return to government work to boost Europe
[ARABNEWS] German Chancellor Angela Merkel

...chancellor of Germany and the impetus behind Germany's remarkably ill-starred immigration program. Merkel used to be referred to by Germans as Mom. Now they make faces at her for inundating the country with Moslems ..
promised Monday that her new government would start work swiftly and lend a strong voice to Europe, a day after she secured a coalition for her fourth term.

Germany's second biggest party, the Social Democrats (SPD), on Sunday finally gave the all-clear to renew their partnership with Merkel's conservatives, ending a political impasse that had plagued the country since September's inconclusive election.

"Almost six months after the election, the people expect something to happen now," Merkel said in a brief statement.

"We see that ... Europe

...also known as Moslem Lebensraum...
faces challenges and that a strong voice from Germany, along with that of

La Belle France

and other member states, is necessary," she said, pointing to a litany of issues ranging from world trade to the war in Syria.

All that "requires us to begin work quickly in the government," said the veteran leader.

European partners had been anxiously watching as the leader of the EU's biggest economy struggled to find partners to govern with since September.
Posted by: Fred || 03/06/2018 00:00 || Comments || Link || E-Mail|| [160 views] Top|| File under:
Government
20 states sue federal government, trying to pull the plug on Obamacare
[LI] The last time we looked at the status of former President Barack Obama's signature legislation, congressional Republicans had pulled the plug on Obamacare's Independent Payment Advisory Board (IPAB), which Republicans have tagged as the "Death Panel".

Now, A coalition of 20 U.S. states has sued the federal government over Obamacare, claiming the law is no longer constitutional after the repeal of the mandate.

Led by Texas Attorney General Ken Paxton and Wisconsin Attorney General Brad Schimel, the lawsuit said that without the individual mandate, which was eliminated as part of the Republican tax law signed by President Donald Trump in December, Obamacare was unlawful.

"The U.S. Supreme Court already admitted that an individual mandate without a tax penalty is unconstitutional," Paxton said in a statement. "With no remaining legitimate basis for the law, it is time that Americans are finally free from the stranglehold of Obamacare, once and for all," he said.

In a nutshell, the lawsuit contends that without the mandate, the Court must toss the rest of the "Affordable Care Act", because the rest of the law cannot be "severed" from the mandate. The Justice Department did not immediately respond as to whether the Trump administration would defend the law in court.

Ilya Somin, Professor of Law at George Mason University, has a detailed analysis on the likely success of this lawsuit. Somin asserts that plaintiffs are right to argue that the mandate is unconstitutional, but are probably wrong asserting that the mandate's demise requires the court to eliminate the rest of Obamacare along with it.
Posted by: Besoeker || 03/06/2018 08:15 || Comments || Link || E-Mail|| [195 views] Top|| File under:
US Russian Propaganda Experts Didn't Speak Any Russian
Via Fort Russ, a pro Russian news site.

I blame the Russians
The US State Department was not able to spend $ 120 million, allocated in late 2016 to fight Russian propaganda, writes The New York Times.

To combat the information influence of terrorist organizations, the Center for Global Interaction was established under Barack Obama. Later it was reoriented to fight propaganda from Russia, China and North Korea – 23 analysts of the Center were assigned to follow Russia's actions in cyberspace, but none of them knew the Russian language.

As a result, not a single penny was spent from the allocated funds to counter the Russian cyber threat. The problem was aggravated by the arrival of the new administration, after which the hiring of new employees was frozen.

Journalists considered this situation "another evidence of Trump's passive reaction to Russia's interference."

The US authorities suspect Russia of interfering in the presidential election of 2016. "Russian hackers" are attributed to the hacking of the servers of the US Democratic Party in June 2016.
Posted by: badanov || 03/06/2018 00:00 || Comments || Link || E-Mail|| [298 views] Top|| File under:
India-Pakistan
Khanewal landlord slashes 7-year-old's nose 'for stealing sugarcane'
[DAWN] An influential landlord in Khanewal on Monday allegedly slashed the nose of a seven-year-old boy after accusing the child of stealing sugarcane from his fields, DawnNews reported.

The seven-year-old was accused of stealing sugarcane.
The child was taken to a basic health unit in Abdul Hakeem city, where he was given initial medical treatment.

An official at the health unit said the child's condition was "stable" and he had been sent home after his wounds were treated.

However,


women are made to be loved, not understood...


the victim's father claimed that the doctor had discharged the child acting on the orders of the influential landlord in order to prevent a police case being filed.

The victim's father additionally complained that police had refused to register a case against the landlord because of the influence he wields.

When contacted, DSP Shahid Niaz informed DawnNews that police had not received any official complaint and therefore did not register a case.

"Now that we have received a formal complaint, we will follow due legal process in this regard," he assured.


Posted by: Fred || 03/06/2018 00:00 || Comments || Link || E-Mail|| [222 views] Top|| File under:
International-UN-NGOs
British aid agencies report more abuse cases after Oxfam scandal
[ARABNEWS] Aid agencies in

Britannia

have reported 80 cases where they have caused harm, or a risk of harm, since a sexual abuse scandal broke last month, a watchdog body said on Monday at a summit to tackle sexual exploitation in the sector.

Some reports related to allegations of sexual abuse of people receiving aid, including children, the Charity Commission said.

Most of the 80 cases were historic, but seven were from the past year.

Aid minister Penny Mordaunt challenged aid agencies to up their game at the London meeting and said there would be "no hiding place" for predators.

"We will find you. We will bring you to justice. Your time is up," she said.

Reports that staff at British charity Oxfam paid for sex with

hooker

s in Haiti after the 2010 earthquake have left the aid world reeling.

The sector has been further rocked by allegations that women in Syria have been exploited by men delivering aid for charities and UN agencies.

Mordaunt, who co-hosted Monday's summit with the Charity Commission, told aid agencies the government would not fund those that failed to meet its tough new "safeguarding standards" introduced on Monday.
Posted by: Fred || 03/06/2018 00:00 || Comments || Link || E-Mail|| [188 views] Top|| File under:
Science & Technology
Move over Sultans
h/t Instapundit


They call him "The Sperminator." No, really. He calls himself "The Sperminator" too. But his real name is Ari Nagel. He's a math professor at City University of New York and he's fathered at least 26 children from sperm that he's donated in some pretty strange ways. (A Target bathroom is involved.)
Posted by: g(r)omgoru || 03/06/2018 01:45 || Comments || Link || E-Mail|| [189 views] Top|| File under:
Who's in the News
29
[untagged]
8
Islamic State
5
Houthis
3
Sublime Porte
2
al-Nusra
2
Govt of Pakistain Proxies
1
Thai Insurgency
1
Commies
1
Baloch Liberation Army
1
Hizb-i-Islami-Hekmatyar
1
Govt of Syria
1
Moslem Colonists
1
Jemaah Islamiyah
1
al-Qaeda in Mali/Nusrat al-Islam wal Muslimeen
1
Maute group (IS)
1
Jamaat-e-Islami
1
Pirates
1
Govt of Iran
1
Antifa
1
Govt of Saudi Arabia
Bookmark
E-Mail Me
The Classics
The O Club
Rantburg Store
The Bloids
The Never-ending Story
Thugburg
RSS Links
Gulf War I
The Way We Were
Bio
Merry-Go-Blog
Hair Through the Ages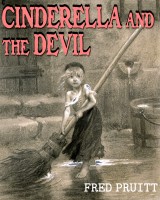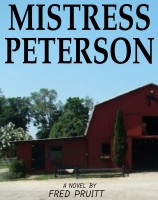 On Sale now!


A multi-volume chronology and reference guide set detailing three years of the Mexican Drug War between 2010 and 2012.

Rantburg.com and borderlandbeat.com correspondent and author Chris Covert presents his first non-fiction work detailing the drug and gang related violence in Mexico.

Chris gives us Mexican press dispatches of drug and gang war violence over three years, presented in a multi volume set intended to chronicle the death, violence and mayhem which has dominated Mexico for six years.
Click here for more information


Meet the Mods
In no particular order...


Steve White
Seafarious
Pappy
lotp
Scooter McGruder
john frum
tu3031
badanov
sherry
ryuge
GolfBravoUSMC
Bright Pebbles
trailing wife
Gloria
Fred
Besoeker
Glenmore
Frank G
3dc
Skidmark
Alaska Paul



Better than the average link...



Rantburg was assembled from recycled algorithms in the United States of America. No trees were destroyed in the production of this weblog. We did hurt some, though. Sorry.
34.203.225.78