Afghanistan
Job Opening (again) for Top Dog of Islamic Movement of Uzbekistan
Coalition and Afghan special operations forces killed the newly appointed leader for the al Qaeda-linked Islamic Movement of Uzbekistan's forces in Afghanistan during a raid in the northwest several days ago.


"Do you solemnly swear to [KABOOM!]... Next!"


The International Security Assistance Force confirmed that it killed Osmani Sahib, who had been appointed to lead the Islamic Movement of Uzbekistan's operations after his predecessor, Makhdum Nusrat, was killed in a raid in the Shirin Tagab district in Faryab province on March 26.


Not even two weeks - poor b*stard didn't even get through one pay period. Not that it mattered - the paymaster got killed too.




Not even vested in the pension plan, though it sounds like the health insurance payer may be on the hook for an ER visit...


ISAF has stepped up the targeting of the IMU's leadership cadre over the past month. Coalition and Afghan commandos have targeted top IMU leaders in nine raids in Badakhshan, Faryab, Kunduz, and Takhar provinces since Jan. 29. ISAF and Afghan forces have killed the IMU's top commander in Afghanistan three times since April 2011.

This article starring:
MAKHDUM NUSRAT
Islamic Movement of Uzbekistan
OSMANI SAHIB
Islamic Movement of Uzbekistan
Posted by: Glenmore || 04/09/2012 19:20 || Comments || Link || E-Mail|| [370 views] Top|| File under:
Africa Horn
10 people killed in renewed fighting in central Somalia
(Sh.M.Network)- At least 10 people were killed in a renewed fighting between Ahlu Sunna Waljama'a, pro-government fighters and Al Qaeda-affiliated Al shabab Islamic fascisti in central Somalia, witnesses said Sunday.

The

shootout

which the locals described was the fiercest took place after Al shabab fighters ambushed Ahlu Sunna forces who were conducting overnight security operations at El-Qohle,a small village locates near the town of El-Bur, central Somalia and a former rebel-stronghold before Ahlu Sunna backed Ethiopian forces rolled in.

News reports said the figures on the casualties were from both warring sides in the area. The stuationa is calm and Ahu sunna still maintain the control as residents started their daily business activities.

Neither Al-shabab nor Ahlu Sunna Waljama'a has made comments on the combat so far.
Posted by: Fred || 04/09/2012 00:00 || Comments || Link || E-Mail|| [280 views] Top|| File under: al-Shabaab
Somali troops, Ethiopian forces seize towns from Al-shabab
[Shabelle] Somali government troops backed by Ethiopian forces on Friday captured two strategic towns in the south of the horn of African nation after Al-Shabaab



... successor to the Islamic Courts...


fighters

decamped

the area, residents and officials said.

The towns of Bur-Hakaba and Qadsax-dhere, Bay region in the southwest of the country fell into government hands without any fighting with Al-Shabaab fighters who left the town hours before the troops entered, residents said.

Somali government officials have welcomed the retaking of these two strategic towns in Bay region and called local residents for calm after the allied forces rolled in.

The

cut-thoat

group of Al-Shabaab linked with Al-Qaeda has been losing territory to Somali government forces and forces from neighboring country following the retreat of the group's fighters from the Somali capitalMogadishulast year.

The Al-Shabaab commanders have previously described their withdrawal from the areas in south and centre of the country, includingMogadishuas tactical move, saying their forces would revert to guerilla war.
Posted by: Fred || 04/09/2012 00:00 || Comments || Link || E-Mail|| [282 views] Top|| File under: al-Shabaab
Arabia
Scores dead in Yemen al-Qaeda clashes
At least 44 people were killed Fighters from al-Qaeda-linked group attack military camp near southern Yemen city, Lawdar, on Monday. The fighting erupted when fighters from Ansar al-Sharia launched a dawn attack on the camp, which is in Abyan province, about 75 miles from the southern port city of Aden.

The group seized control of a significant amount of territory in Abyan during the turmoil that led to the replacement of President Ali Abdullah Saleh by his deputy, a deal that Saudi Arabia and Washington hope will prevent al Qaeda from getting a foothold near key oil shipping routes.

The conflict with Islamists in the south is only one of several challenges facing the new president, Abd-Rabbu Mansour Hadi, who took office vowing to fight al Qaeda, only to have more than 100 soldiers killed in a series of attacks in his first days in power.

Mohammed Nasser, a resident of Lawdar, speaking by telephone with the sound of artillery and small arms fire audible, said the fighting lasted three hours.

"It is not the first attempt (by the group) to take control, but it's the biggest attack yet," he said. A local official said tribal militiamen joined the fighting alongside the military, and that at least 10 soldiers and tribesmen were wounded.
Posted by: tipper || 04/09/2012 11:41 || Comments || Link || E-Mail|| [292 views] Top|| File under:
Yemen's main airport reopens day after attack
SANAA, Yemen - Yemen's main airport reopened on Sunday, a day after gunmen loyal to the nation's ousted president seized the facility in the capital Sanaa in a brazen challenge to the new government's authority, officials said.

Supporters of former Yemeni leader Ali Abdullah Saleh attacked the airport on Saturday, shooting up a surveillance tower and sending tanks and armored vehicles to occupy the tarmac. Their action followed a military shake-up in which key commanders loyal to Saleh were fired.

The security officials said the attackers pulled out from the airport on Sunday but that ex-president Saleh's half brother, air force commander Mohammed Saleh al-Ahmar, was determined not to leave his office at the military wing of the airport despite being fired in Hadi's purge. Aides have said he would not give up his post until Hadi also fired some of the ex-president's opponents.
Posted by: Steve White || 04/09/2012 00:00 || Comments || Link || E-Mail|| [412 views] Top|| File under:
Yemen: al-Qaeda denies death of fighters in Shabwa by US drone
[Yemen Post] Al-Qaeda denied on Sunday media reports claiming that joint Yemeni-American Arclight airstrikes in the southeastern province of Shabwa left some of its

beturbanned goons

killed, or

maimed

.In a

blurb

, Ansar Al-Sharia, al-Qaeda in the Arabian Peninsula wing in the country, said that no

myrmidon

was killed or

maimed

in the Arclight airstrikes in Bani Ashak area of Shabwa last night. However,


there's more than one way to stuff a chicken...


local sources confirmed to Yemen Post that massive

kaboom

s occurred last night and the its source was areas-held by the terrorists..Joint Yemeni-US Arclight airstrikes targeted on Saturday night the

myrmidon

s' hideouts in Asaed andBani Ashak areas, 40 kilometers southwest Ataq, the

bustling provincial capital

of the province, local security source told Yemen Post on condition of anonymity.The security official said that the air strikes also targeted a training camp of the terror network, without giving any further details.Yemen-based al-Qaeda branch has expanded its hold in the southen parts of the country, taking an advantage of the current unrest in the poor Middle Eastern state.AQAP has taken control of some town in the south including, Zinjubar, the

bustling provincial capital

of Abyan, Jaar, and Moudia in Shabwa.The air strikes coincided with army shakeup decrees by President Abdu Rabu Mansour Hadi.


Posted by: Fred || 04/09/2012 00:00 || Comments || Link || E-Mail|| [315 views] Top|| File under: al-Qaeda in Arabia
At Least 24 Militants Dead In South Yemen, Ministry
[Yemen Post]
At least 24

faceless myrmidons

were killed in Arclight airstrikes in south Yemen on Sunday, the Defense Ministry reported.

"About 16 suspected al-Qaeda

faceless myrmidons

were killed in the al-Kawd area near Zinjibar, the capital of Abyan province," the ministry said in a statement.

"The other

turban

s, 8, were killed when a US drone targeted their car in the province," alsahwa-yemen.net quoted a tribal source as saying.

Dozens of

faceless myrmidons

have been recently killed in the battles with the army in Abyan, where some towns including Zinjibar were seized and have become terrorist strongholds.

The US is directly helping Yemen fight the al-Qaeda

faceless myrmidons

and the Sharia Supporters, who seized the towns and have been fighting the authorities for more than a year.

The growing presence of these groups, which started when protests erupted in Yemen last year, represents a big concern to the West.

The

faceless myrmidons

have recently revealed plans to expand their presence in south and southeastern regions amid merciless Arclight airstrikes by the US drones.

More recently, al-Qaeda has threatened to attack key economic and security installations in retaliation for drone attacks, and so far,

faceless myrmidons

bombed the main LNG pipeline and an oil pipeline in Shabwa province.

In addition to al-Qaeda threats, Yemen is witnessing battles between the

elite republican guard

and

rustics

, allegedly including al-Qaeda suspects, in the Arhab district north Sanaa.

Furthermore, the battles between the Shiite Houthi
...a Zaidi Shia insurgent group operating in Yemen. They have also been referred to as the Believing Youth. Hussein Badreddin al-Houthi is said to be the spiritual leader of the group and most of the military leaders are his relatives. The Yemeni government has accused the Houthis of having ties to the Iranian government, which wouldn't suprise most of us. The group has managed to gain control over all of Saada Governorate and parts of Amran, Al Jawf and Hajjah Governorates....
Group and tribes backing the Salafis in Saada province in the far north are continuing. Armed conflicts are threatening the political reconciliation at a time when by the power-sharing government is exerting major efforts to conduct reforms in the army and to hold a national dialogue to put an end to the country's crisis.


Posted by: Fred || 04/09/2012 00:00 || Comments || Link || E-Mail|| [317 views] Top|| File under: al-Qaeda in Arabia
GPC leader escaped assassination attempt in Sana'a
[Yemen Post] The General People Congress party condemned an

liquidation

attempt carried out by unidentified

gunnies

in Saraf area on the outskirts of Sana'a against one of its leaderships on Sunday.Abdul-Alam Abu Nashtan, the general secretary of the local council in Arahab area, some 35 kilometer north of the Yemeni capital of Sana'a, was attacked leaving one of his guards killed, local sources close to the GPC told Yemen Post.While aboard his car along with some of his guards,

gunnies

opened a barrage of gun shots, but Abu Nashtan was unharmed, said the sources.In a statement, the former General People Congress party, which is headed by former Yemen President President-for-Life Ali Abdullah Saleh


... Saleh initially took power as a strongman of North Yemen in 1977, when disco was in flower, but he didn't invite Donna Summer to the inauguration and Blondie couldn't make it...


, said this incident is one of a serious of attempts which target high-ranking leaders in the party, pointing the finger of blame to what it called elements of political sides.This comes as the

Elite Republican Guards

forces, the best equipped and trained military troops in the country, continue to attack tribal regions in Arhab.


Posted by: Fred || 04/09/2012 00:00 || Comments || Link || E-Mail|| [277 views] Top|| File under: Arab Spring
Officer assassinated after appointment of new governor of Taiz
[Yemen Post] An officer of the Yemeni intelligence was assassinated in the city of Taiz on Sunday, one day after the appointment of a businessman, Shawqi Hail Saeed, as a governor of Taiz.

Local sources affirmed that unidentified persons on a motor cycle showered fires at Major Brigadier Esmaeel Ba-Alwi, leaving him killed, and managed to escape.

The sources said this

liquidation

was similar to the killing of an American teacher, Joel Shrun, who was killed last Marche by

gunnies

on a motor cycle in the central of Taiz. The recent

liquidation

process came amid insecurity Taiz witnesses particularly after the dismissal of the former governor Hamoud Khalid Al-Sufi and other security chiefs accused by Yemeni officers of involving in committing crimes.

News reports alleged on Sunday that the huge Hayel Saeed Anaam Group of Companies has rejected the acceptance of the appointment decree, but the group later affirmed it acceptance of decree.

While some protesters of Taiz expressed their refusal to the appointment of Shawqi as governor, saying that he previously criticized their revolution, others described the decree as appropriate for the current stage.

President Abd Rabo Mansour Hadi issued on Friday several republican decrees changing dozens of military commanders and four governors including Al-Sufi.

Taiz has been a source of anti-regime activity throughout the 11-month popular uprising seeking to end Saleh's 33-year rule, and security forces have often responded with deadly force.

In late May, Taiz security forces attacked the central protest camp in Taiz city, shooting demonstrators and setting their tents on fire. More than 50 people were killed.


Posted by: Fred || 04/09/2012 00:00 || Comments || Link || E-Mail|| [270 views] Top|| File under: al-Qaeda in Arabia
Europe
One Killed, Five Hurt, in Northern Kosovo Bomb Blast
[An Nahar] An ethnic Albanian from Kosovo was killed and his wife and four children

maimed

Sunday in a bomb

kaboom

at their home in Kosovska Mitrovica, police said.

The bomb was placed overnight on the window ledge of the victims' home, in the Serb-majority northern part of town, police added.

The blast occurred around 1.20 am (2320 GMT), police said, adding that they were not ruling out ethnic motives for the crime.

Northern Kosovo is almost exclusively populated by Serbs who do not recognize the government in Pristina and there is frequent tension between the two communities.

Tension flared earlier this week when a Serbian delegation was stoned in Pristina Wednesday as it headed to a meeting with Kosovo officials to discuss the implementation of agreements reached in EU-sponsored talks.

Posted by: Fred || 04/09/2012 00:00 || Comments || Link || E-Mail|| [289 views] Top|| File under:
French police swoop on more suspected Islamists
(

Rooters

) - Police

incarcerated

10 suspected Islamist

forces of Evil

in dawn raids across

La Belle France

on Wednesday after a shooting spree by an al Qaeda-inspired gunman prompted President Nicolas Sarkozy


...23rd and current President of the French Republic and ex officio Co-Prince of Andorra. Sarkozy is married to singer-songwriter Carla Bruni, who has a really nice birthday suit...


to order a security clampdown, just ahead of an April 22 election.

The DCRI domestic intelligence service, supported by elite police commandos, carried out arrests in the southern cities of Marseille and Valence, two smaller towns in the southwest, and in the northeastern town of Roubaix, a police source said.

Interior Minister Claude Gueant pledged there would be no respite in

La Belle France

's pursuit of

orc

s.

"The pressure on radical Islam and the threats it represents will not stop," he said.

The raids, which followed Friday's arrest of 19 suspects, came 13 days after police snipers

rubbed out

23-year-old gunman Mohamed Merah, who had killed three Jewish school children, a rabbi and three soldiers in a spate of attacks around Toulouse.


...lies on the banks of the River Garonne, half-way between the Atlantic Ocean and the Mediterranean Sea. The Toulouse metropolitan area is the fourth-largest in La Belle France...


"Those

incarcerated

have a similar profile to Mohamed Merah," a local police source said. "They are isolated individuals who are self-radicalized."

He said the suspects were tracked on Islamist forums expressing extreme views and were preparing to travel to areas including Afghanistan, Pakistain and the Sahel belt of West Africa to wage jihad (holy war). Some of those

incarcerated

had already visited these areas, the source said.
Posted by: Fred || 04/09/2012 00:00 || Comments || Link || E-Mail|| [546 views] Top|| File under: al-Qaeda in Europe
India-Pakistan
Seminary student among six shot dead in city
[Dawn]
Six persons, including a rag-picker, a rickshaw driver and a roadside vendor, were

rubbed out

in separate violent incidents in different areas of the city on Saturday, police said.

In Baldia Town, a rag-picker was

rubbed out

when he was busy in his regular work, said the police, adding that

gunnies

fired shots at 22-year-old Barkat Khan when he was going to some place on a bicycle in Baldia Town No 4 ½.

"The victim was a resident of Afridi Colony in Baldia Town," said an official at the Baldia Town

cop shoppe

.

He said the motive and the people behind the killing could not be ascertained as the victim's family members did not share any information or express their suspicion on anyone.

The body was shifted to the Civil Hospital Bloody Karachi


...formerly the capital of Pakistain, now merely its most important port and financial center. It may be the largest city in the world, with a population of 18 million, most of whom hate each other and many of whom are armed and dangerous...


, where the family took it away without legal formalities, said the official.

In the Landhi area, the police found the

perforated carcass

of a rickshaw driver.

Officials said the victim, identified as 22-year-old Khurram Sardar Ali alias Shani, was a resident of Korangi's 51-B Area and found

rubbed out

in the area between Landhi No 6 and the 5-D area.

"The police found the body close to a bus stop called Navy Building," said Landhi SHO Mazhar Iqbal Awan. "Area people, however, said he was killed by some

gunnies

when he was passing that place in his rickshaw. The body was handed over to the family after completing medico-legal formalities at the Jinnah Postgraduate Medical Centre."

The area SHO said the victim was not affiliated with any political or religious group. The family also ruled out any personal enmity behind his killing, he added.A similar killing of roadside vendor took place in PIB Colony.

Police said armed riders

rubbed out

42-year-old Abdul Karim Ghanchi, who was standing by his stall near Meena Bazaar. He sustained two bullet wounds and

was struck down in his prime

. The body was shifted to the JPMC for medico-legal formalities.

"He was a resident of the same area where the incident took place. He sold spices and other items," said Assistant Sub-Inspector Rana Ajmal of the PIB Colony

cop shoppe

.

He confirmed that the area where the incident took place had been badly affected in the recent violence where only a couple of days ago three

coppers

were killed in an armed attack.

In the early hours of the day, a suspected criminal was found

rubbed out

in North Nazimabad.

The area police said the body was thrown out from a moving car near the DC Office bus stop.

"The victim, who appears to be his late-twenties, was hit by multiple bullets. He was identified as Imran Hussain Baloch," said Inspector Kamal Nasim, the SHO of the Taimuria

cop shoppe

. "As we gathered facts, it came to our knowledge that the victim had a criminal record. He used to be a member of one of the criminal gangs operating in Lyari, and now lived in the Manghopir area."

The

perforated carcass

of a young man was found in the Korangi area on Saturday, police said.

They said the victim was identified as 27-year-old Shahid Afzal, who had been missing since Friday night. He was an employee of a private company.

"The victim was a resident of Shah Faisal Colony and worked with a private firm in Kornagi," said Inspector Naik Mohammad Jakhrani, the SHO of the Ibrahim Hyderi

cop shoppe

.

"He originally hailed from southern Punjab. After talking to his family members and friends, we have reasons to believe that his killing was motivated by some personal enmity.

Investigations are going on and we don't think it would be appropriate to reveal the details right now."

A teenage Madressah student was

rubbed out

in Malir on Saturday, police said.

They said two students of Madressah Al-Arabia Islamia in Ghazi Town, Malir, came out of the seminary in the evening when armed motorcyclists emerged there, fired shots on them and rode away.

"One of the students, 17-year-old Muhammad Dawood was hit by a bullet in the chest," said DSP Rao Iqbal, the area's sub-divisional police officer. "He was shifted to the JPMC where he died. The other student remained unhurt. We are not sure about the motive behind the firing."

Posted by: Fred || 04/09/2012 00:00 || Comments || Link || E-Mail|| [614 views] Top|| File under:
Four arms smugglers arrested in Kohat
[Dawn] Police

incarcerated

four smugglers, including a woman, and recovered arms from their cars on Indus Highway here on Saturday.

Officials said that on a tip-off that weapons would be smuggled from Darra Adamkhel to down country, the police deputed two teams at Kohat tunnel toll plaza and Khawasi Banda to foil the attempt. They said that the police stopped one car (569-Sindh) near the toll plaza and another (6182-

Beautiful Downtown Peshawar

) at Khawasi Banda and during search found 105 pistols of various bores and 4,300 cartridges.

The four alleged arms smugglers were identified as Ameer Khan and his wife Shaheen Akhtar of Dera Ismail Khan


... the Pearl of Pashtunistan ...


, and Shahzada and Rehan of Darra Adamkhel. They were shifted to Riaz
Khan

cop shoppe

for further interrogation. The accused were presented before a magistrate, who sent them to jail.

Posted by: Fred || 04/09/2012 00:00 || Comments || Link || E-Mail|| [306 views] Top|| File under: Govt of Pakistan
Bomb hurts cop in Charsadda
[Dawn] A policeman was injured when he tried to defuse an improvised

bomb

in Shabqadar area here on Saturday. A mosque and a house were also damaged partially in the blast.

Officials said that police got information that an

bomb

was planted by unidentified persons near the house of a local, Abaseen. Police rushed to the scene and tried to defuse the

bomb

, they added.

They said that all at a sudden the bomb went off with a bang, injuring a police constable Alaf Khan. The injured policeman was taken to district headquarters hospital for treatment.

A nearby mosque and house were also damaged in the

kaboom

. The blast was so powerful that it was heard in far-off areas of the district.

Posted by: Fred || 04/09/2012 00:00 || Comments || Link || E-Mail|| [267 views] Top|| File under: TTP
Army kills 14 militants in Orakzai
[Dawn] Pak helicopter gunships attacked hideouts on Sunday in a tribal area near the border with Afghanistan on Sunday, killing 14 suspected

orc

s, military sources said.

Ten suspected

forces of Evil

were maimed

in the operations in two areas of the Orakzai tribal agency.

The casualty figures provided by the Pak military could not be independently verified and

forces of Evil

often dispute official accounts.

Pakistain's army and air force have been conducting operations against

forces of Evil

in Orakzai and the neighbouring Kurram tribal region since the beginning of the year.

Posted by: Fred || 04/09/2012 00:00 || Comments || Link || E-Mail|| [284 views] Top|| File under: TTP
Foreign tourists evacuated from Gilgit
[Dawn] Pakistain on Sunday evacuated 120 foreigners, mostly Japanese tourists who had been stranded in the north of the country following sectarian

festivities

that killed at least 14 people.

The town of Gilgit has been under an indefinite curfew since April 3 when at least 14 people were killed and over 50

maimed

in two separate incidents involving majority Sunni and minority Shia communities.

Around 120 foreigners including Chinese, German, Japanese, Korean and Thai tourists, were evacuated from Gilgit, officials at the Islamabad airport said.

An AFP photographer said the tourists, both male and female included 77 Japanese.

Earlier, senior police officer Tahira Yasubuddin told AFP in Gilgit that a C-130 aircraft had arrived to transport them to Islamabad.

Clashes erupted in the northern town on April 3 after

gunnies

opened fire during a strike called by Sunnis over the arrest of a leader for his alleged involvement in a sectarian attack in February that left 18 dead.

After the incident, in which at least five people died, the government imposed a curfew in the town.

Also on April 3 in Chilas, a Sunni-dominated town about 100 kilometres (60 miles) south of Gilgit, a mob blocked the main Karakoram Highway and killed nine Shia

Mohammedan

s.

Posted by: Fred || 04/09/2012 00:00 || Comments || Link || E-Mail|| [274 views] Top|| File under: Sipah-e-Sahaba Pakistan
Southeast Asia
Suspect arrested in two Philippines bombings
A suspect has been detained for questioning Sunday in connection with a pair of alleged terrorist bombings in the Philippines. Jheramae Hassan, a well-known leader in the Muslim community of southern Palawan, was picked up after other Muslim leaders pointed to her as the source of threatening text messages sent out before the explosions at two bus stations last week.

Puerto Princesa City Mayor Edward Hagedorn told the Philippine Daily Inquirer, "So far, what I know is that she has admitted to being the source of the scare messages. This appears to be a breakthrough."

Hagedorn predicted Hassan would lead officials to other suspects in the alleged plot. The bombings in Puerto Princesa City and El Nido wounded four people.

Hassan was described as the daughter of a provincial government employee who has been linked to the militant Moro Islamic Liberation Front.
Posted by: ryuge || 04/09/2012 06:29 || Comments || Link || E-Mail|| [275 views] Top|| File under:
Terrorists get paid for successful attacks in southern Thailand
Separatist terrorists militants who make car bombs and launch successful attacks in southern Thailand receive a one-million-baht bonus for their work, according to a local intelligence agency. An unnamed source at the agency said on Sunday the terrorists militants would go to the Thai-Malaysian border to receive their payment. But he would not name the location or who was paying the reward.

The source said there was only one terrorist insurgent group active in the three southern border provinces, the separatist Barasi Revolusi Nasional (BRN). That group was led by Masae U-seng, a long-time key suspect in the region's violence, and Sapae-ing Basor, the former principal of Thamawittaya Foundation School in Yala.

Security authorities early this week said Mr Masae was the mastermind behind last Saturday's bombing at Hat Yai that left three dead and hundreds of others wounded. Intelligence reports indicate Mr Masae had sent terrorists insurgents from Narathiwat and Yala to pose as businessmen to gather information in Hat Yai to prepare for another attack.

The Police Operations Center for the Southern Border Provinces has issued a warning to look for five stolen pickup trucks that could be used in more car bomb attacks.

The source said the Pattani United Liberation Organisation (PULO) had a role in raising cash for the southern terrorist separatist movement. The group has offices in Sweden and Germany and acts as a middleman in negotiations, he added.

18 closed-circuit cameras torched in Yala
Posted by: ryuge || 04/09/2012 06:18 || Comments || Link || E-Mail|| [409 views] Top|| File under:
Details: CIA stealth drone flights over Iran for last 3+ years, & why no self-destruct package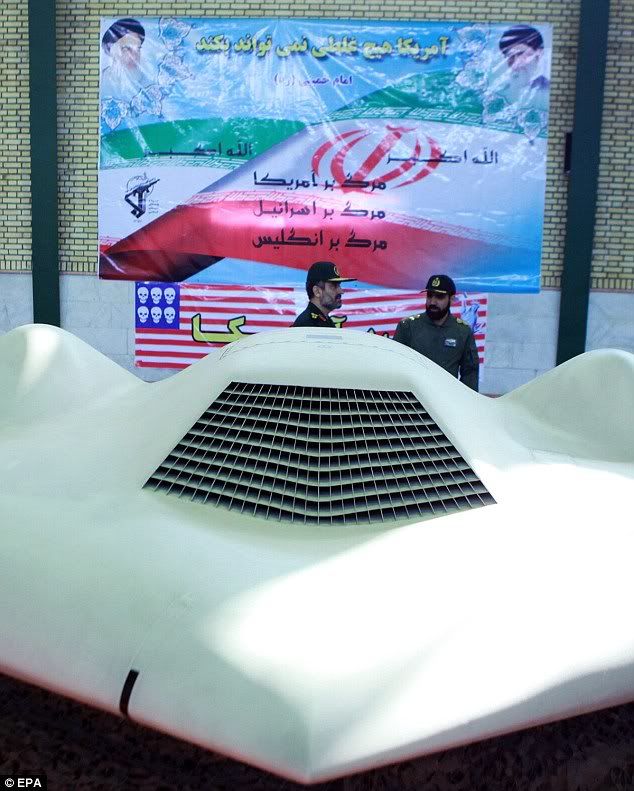 These things are so super-secret that only Iran has pictures of one.


More than three years ago, the CIA dispatched a stealth surveillance drone into the skies over Iran.

The bat-winged aircraft penetrated more than 600 miles inside the country, captured images of Iran's secret nuclear facility at Qom and then flew home. All the while, analysts at the CIA and other agencies watched carefully for any sign that the craft, dubbed the RQ-170 Sentinel, had been detected by Tehran's air defenses on its maiden voyage.

"There was never even a ripple," said a former senior U.S. intelligence official involved in the previously undisclosed mission.

CIA stealth drones scoured dozens of sites throughout Iran, making hundreds of passes over suspicious facilities, before a version of the RQ-170 crashed inside Iran's borders in December. The surveillance has been part of what current and former U.S. officials describe as an intelligence surge that is aimed at Iran's nuclear program and that has been gaining momentum since the final years of George W. Bush's administration.

The effort has included ramped-up eavesdropping by the National Security Agency, formation of an Iran task force among satellite-imagery analysts and an expanded network of spies, current and former U.S. officials said.

At a time of renewed debate over whether stopping Iran might require military strikes, the expanded intelligence collection has reinforced the view within the White House that it will have early warning of any move by Iran to assemble a nuclear bomb, officials said.

"There is confidence that we would see activity indicating that a decision had been made," said a senior U.S. official involved in high-level discussions about Iran policy. "Across the board, our access has been significantly improved."

The expanded intelligence effort has coincided with a covert campaign by the CIA and other agencies to sabotage Iran's nuclear program and has enabled an escalation in the use of targeted economic sanctions by the United States and its allies to weaken Iran's resolve.

The Obama administration has cited new intelligence reports in arguing against a preemptive military strike by Israel against Iranian nuclear facilities.

Israeli officials have pushed for a more aggressive response to Iran's nuclear activities, arguing that Iran is nearing what some officials have called a "zone of immunity," in which Iran can quickly complete the final steps toward becoming a nuclear power inside heavily fortified bunkers protected from Israeli airstrikes.

White House officials contend that Iran's leaders have not decided to build a nuclear weapon, and they say it would take Iran at least a year to do so if it were to launch a crash program now.

"Even in the absolute worst case -- six months -- there is time for the president to have options," said the senior U.S. official, one of seven current or former advisers on security policy who agreed to discuss U.S. options on Iran on the condition of anonymity.


Known worst case, that is.


The improved intelligence also strengthens the administration's bargaining position ahead of nuclear talks with Iran, tentatively scheduled for Friday. The United States and five other countries -- Russia, China, Britain, France and Germany -- are expected to press Iran to accept curbs on its nuclear program that would make it far more difficult for the country to build a nuclear weapon. A key demand, Western diplomats say, is for Iran to halt production at its uranium enrichment plant at Qom, which was built in mountain tunnels beyond the reach of all but the most advanced bombs and missiles. In return for such a concession, Iran could be allowed to keep some semblance of a commercial nuclear power program under heavy international oversight, diplomats say. It is unclear, however, whether Iran would agree to restrictions on its program. In recent days, Iran has refused even to commit to a venue for the talks.

The CIA declined to comment on the nature of its operations against Iran. Officials familiar with the operations, however, acknowledged that there had been some setbacks and conceded that aspects of Iran's nuclear decision-making remain opaque, including the calculations made by the Islamic republic's senior political and clerical leadership.

Iranian officials insist publicly that the program is for peaceful energy production. But experts skeptical of that explanation warn that Iran may become more adept at hiding parts of its nuclear program, particularly if it succeeds in building more powerful centrifuges that can enrich uranium in smaller, dispersed facilities.

"They have been taken off-guard in the past, and now they do their best to conceal," said Olli Heinonen, who formerly directed nuclear inspections inside Iran for the International Atomic Energy Agency. While Western spy agencies have been successful of late, he said, "they are shooting at a moving target."

The still-fresh sting of Iraq

There is also the chastening experience of Iraq. A decade ago, analysts at the CIA and other agencies were confident that Iraq had stockpiles of banned weapons, including the components of a nuclear weapons program. A costly U.S. invasion and futile search for those stockpiles proved them wrong.

The sting of that intelligence failure was still fresh when U.S. spy agencies came under pressure to ramp up collection efforts against Iran. By 2006, U.S. intelligence officials and top Bush advisers had become alarmed by deep gaps in U.S. knowledge of Iran's nuclear efforts and ambitions.

Michael V. Hayden, then the new CIA director, recalled a White House briefing in which Bush became visibly agitated.

At the time, Iran was rapidly expanding its stockpile of enriched uranium at its main Natanz facility while working on what was then a secret site at Qom. American officials feared that Iran might surprise the world with a nuclear weapons test that would leave U.S. leaders with two highly unpalatable options: Attack Iran or accept the emergence of a new nuclear power in the Middle East.

At one point, Bush turned to Hayden and said, "I don't want any U.S. president to be faced with only two choices when it comes to Iran," according to Hayden. Efforts to reach Bush for comment were not successful.

The meeting became the impetus for overhauling the CIA's approach to a country considered one of its hardest targets. The agency's Iran experts and operatives were moved from its Near East Division to a group focused exclusively on Iran, much as the CIA had formed its Counterterrorism Center 20 years earlier.

"We put the best people on the job and put the most talented people in charge," Hayden said. "Then we said, 'Tell us what you need to get the job done.' "

Known internally as "Persia House," the Iran Operations Division was set up in the agency's Old Headquarters Building. Over time, it swelled from several dozen analysts and officers to several hundred. The division is now headed by a veteran case officer who previously served as CIA station chief in Islamabad, Pakistan.

"It got a robust budget," said a former senior CIA official who worked in the Near East Division at the time. The Iran division's emphasis was "getting people overseas in front of people they needed to be in front of -- there are a lot of places to meet Iranians outside Iran."

The division began assembling an informant network that stretched from the Middle East to South America, where Iran's security services have a long-standing presence. The CIA also exploited the massive U.S. military presence in Afghanistan and Iraq to mount espionage operations against the country sandwiched between those war zones.

Limited damage

One of those operations was exposed last year, when an RQ-170, flown from an airstrip in Afghanistan, crashed inside Iran. Officials in Tehran have triumphantly claimed credit for bringing the stealth drone down and have released pictures showing the drone apparently patched up after the crash. U.S. officials say a technical failure caused the crash.

The former intelligence official familiar with the beginnings of the stealth drone missions said that there had been pointed debate before deploying the first aircraft over whether it should be equipped with a so-called self-destruction package, which could blow an RQ-170 to bits if it flew off course.

The director of national intelligence at the time, Michael McConnell, was among the high-ranking officials who pushed to have the package installed. But the CIA's engineering team balked, saying it would add too much weight to the delicately balanced frame.


Maybe it's true, but I personally don't believe it for a second.


Despite the setback, U.S. officials said that some surveillance flights continue and that the damage to American espionage capacity overall has been limited.

That is partly because the drone flights were only a small part of a broad espionage campaign involving the NSA, which intercepts ­e-mail and electronic communications, as well as the National Geospatial-Intelligence Agency, which scours satellite imagery and was the first to spot the uranium enrichment plant at Qom.

The CIA's expanded efforts continued under director Leon E. Panetta, who built partnerships with allied intelligence services in the region capable of recruiting operatives for missions inside Iran, former intelligence officials said.

The agency has encountered problems. Shahram Amiri, an Iranian defector and scientist in the country's nuclear program, had been given $5 million by the CIA and relocated to Tucson. But in 2010, he abandoned his American life and returned to Tehran -- where he had a young son -- giving Iranian officials not only a propaganda victory but probably information on what his CIA debriefers were most desperate to learn.

U.S. officials said Amiri had been handled by the CIA's Counter­proliferation Division after he approached U.S. officials in Vienna and volunteered to spy. That division continues to handle scientists and technical experts connected to Iran's program, while Persia House focuses on leadership figures and the nation's sprawling military and security services, including the Republican Guard Corps.

"The real damage was image -- we looked like the Keystone Kops," said a former senior CIA official of Amiri's return to Iran. "In terms of actual damage -- no, we collected all kinds of great stuff."

The expanded espionage effort has confirmed the consensus view expressed by the U.S. intelligence community in a controversial estimate released publicly in 2007. That estimate concluded that while Iran remains resolutely committed to assembling key building blocks for a nuclear weapons program, particularly enriched uranium, the nation's leaders have opted for now against taking the crucial final step: designing a nuclear warhead.

"It isn't the absence of evidence, it's the evidence of an absence," said one former intelligence official briefed on the findings. "Certain things are not being done."
Continued on Page 49
Posted by: gorb || 04/09/2012 00:33 || Comments || Link || E-Mail|| [327 views] Top|| File under:
Geagea Murder Attempt Marks Beginning of Wave of Security Unrest in Lebanon
[An Nahar] The security situation in

Leb

is "fragile" and any security incident may lead to internal unrest, reported Al-Seyassah Kuwaiti newspaper on Sunday.

A centrist ministerial source told the daily: "Unrest will erupt in more than one region, especially in areas of mixed political presence in order to avoid blame being directed against a certain camp."

It added that "saboteurs" have been deployed in areas that are controlled by the March 14 camp.

"The unrest is aimed at destabilizing

Leb

through assassinating an influential opposition figure and damaging the country's tourist season," it revealed.

On Wednesday, Lebanese Forces


A Christian political party founded by Bashir Gemayel, who was then bumped off when he was elected president of Leb...


leader
Samir Geagea


... Geagea was imprisoned by the Syrians and their puppets for 11 years in a dungeon in the third basement level of the Lebanese Ministry of Defense. He was released after the Cedar Revolution in 2005 ...


was the target of a failed

liquidation

attempt at his Maarab residence.

The source predicted that security incidents will take place "very soon, because all the signs indicate that the situation has reached a dangerous phase given the escalation of the crisis in Syria."

It explained that Syrian regime is keen ending the popular uprising against it and it may therefore seek to shift attention from its crackdown by creating strife elsewhere, such as

Leb

.

Mustaqbal


... the Future Movement, political party led by Saad Hariri...


bloc MP Ahmed Fatfat told the daily that "everything is possible" after Geagea's

liquidation

attempt, adding: "It seems that we have entered a new phase in

Leb

and everything is possible for the criminal mind that does not heed the consequences of its actions."

Posted by: Fred || 04/09/2012 00:00 || Comments || Link || E-Mail|| [282 views] Top|| File under: Govt of Syria
Mortars Fired from Syria Hit Leb Towns
[An Nahar] Mortar rounds fired from the Syrian side of the border targeted a number of Lebanese towns in the vicinity of the al-Masharfeh area in the northern region of Wadi Khaled on Sunday evening, LBC television reported.

On Tuesday, Syrian troops staged a brief incursion into Lebanese territory amid fierce

festivities

with rebel forces, local official and residents said.

The official, who requested anonymity, told Agence

La Belle France

Presse the troops briefly entered the Lebanese side of Masharii al-Qaa, a region that sits along the border between the two countries.

He said one house in the area was hit by mortar shells and gunfire. Its residents had

decamped

shortly before, he added

Another local resident said several houses were hit.

Another local official in the Lebanese town of al-Qaa, Mansour Saad, told AFP that Syrian troops were apparently chasing rebels trying to flee to

Leb

.

Posted by: Fred || 04/09/2012 00:00 || Comments || Link || E-Mail|| [281 views] Top|| File under: Govt of Syria
Syrian Rebels Refuse to Give Regime 'Written Guarantees' on Ceasefire
[An Nahar] Syria said Sunday it will not withdraw its forces from protest hubs without "written guarantees" that the opposition will also lay down its arms, a demand swiftly rejected by rebels, who said they will not give guarantees to a regime they do not recognize.

"To say that Syria will pull back its forces from towns on April 10 is inaccurate, with (U.N.-Arab League


...an organization of Arabic-speaking states with 22 member countries and four observers. The League tries to achieve Arab consensus on issues, which usually leaves them doing nothing but a bit of grimacing and mustache cursing...


envoy) Kofi Annan

...Ghanaian diplomat who served as the seventh and so far the worst Secretary-General of the UN. Annan and the UN were the co-recipients of the 2001 Nobel Peace Prize for something or other that probably sounded good at the time. In December 2004, reports surfaced that Kofi's son Kojo received payments from the Swiss company Cotecna, which had won a lucrative contract under the UN Oil-for-Food Program. Kofi Annan called for an investigation to look into the allegations, which stirred up the expected cesspool but couldn't seem to come up with enough evidence to indict Kofi himself, or even Kojo...
having not yet presented written guarantees on the acceptance by armed terrorist groups of a halt to all violence," the Syrian foreign minister said in a statement.

"Mr. Annan has not submitted written guarantees from the governments of Qatar,

Soddy Arabia

and Turkey on stopping their funding to terrorist groups," the ministry added.

But Riad al-Asaad, commander of the rebel Free Syrian Army, refused the regime's demand for a "written guarantee" to end the fighting

Al-Asaad said that his group does not recognize Hereditary President-for-Life Bashir Pencilneck al-Assad


Leveler of Latakia...


's regime and for that reason they will not give guarantees.

He told The

News Agency that Dare Not be Named

by telephone from Turkey that if the regime abided by Annan's six-point plan to end the violence, his group would cease fire.

Al-Asaad also said the government should withdraw its forces to bases and remove checkpoints from streets.

Later on Sunday, al-Asaad told Agence

La Belle France

Presse his fighters will respect Annan's six-point plan.

"We are committed to the Annan plan," al-Asaad told AFP in Beirut by telephone.

"We will present our guarantees and our commitments to the international community, but not to this (Syrian) regime," the FSA chief added.

Posted by: Fred || 04/09/2012 00:00 || Comments || Link || E-Mail|| [267 views] Top|| File under: Govt of Syria
84 Dead, 200 Arrested as Violence Rages across Syria
[An Nahar] Clashes between government troops and army deserters raged on Sunday across Syria, where at least 84 people were killed and more than 200

placed in durance vile

, activists and monitors said.

The weekend escalation in violence came ahead of a U.N. deadline of Tuesday for regime forces to cease fire, prompting harsh words from international envoy Kofi Annan

...Ghanaian diplomat who served as the seventh and so far the worst Secretary-General of the UN. Annan and the UN were the co-recipients of the 2001 Nobel Peace Prize for something or other that probably sounded good at the time. In December 2004, reports surfaced that Kofi's son Kojo received payments from the Swiss company Cotecna, which had won a lucrative contract under the UN Oil-for-Food Program. Kofi Annan called for an investigation to look into the allegations, which stirred up the expected cesspool but couldn't seem to come up with enough evidence to indict Kofi himself, or even Kojo...
who said the escalation was "unacceptable."

The Local Coordination Committees, the main activist group spurring protests on the ground, said security forces killed 59 people across the country, among them six children.

Twenty-four people were killed in Idlib, 13 in Hama, 12 in Homs, five in the Damascus
...The City of Jasmin is the oldest continuously-inhabited city in the world. It has not always been inhabited by the same set of fascisti...
suburb of Beit Jinn, two in Daraa, two in Deir Ezzor and one in Aleppo


...For centuries, Aleppo was Greater Syria's largest city and the Ottoman Empire's third, after Constantinople and Cairo. Although relatively close to Damascus in distance, Aleppans regard Damascenes as country cousins...


, the LCC reported.

For its part, the Syrian Observatory for Human Rights said five deserters were killed in

festivities

with government troops in Beit Jinn as army helicopters flew overhead and loud blasts rang out.

The

Britannia

-based monitoring group said two other deserters were killed in the northwestern province of Idlib and in Aleppo in the north, while 17 regime soldiers died in other fighting across the country.

In the Idlib region, regime forces, backed by helicopters, carried out a large-scale operation east of the town of Jisr al-Shughour, said the Observatory.

A civilian was

rubbed out

near the Lebanese border, while another two died in the central province of Homs and one was killed by gunfire as troops raided the southern Daraa province looking for suspects, it reported.

According to the monitoring group, 200 people were

placed in durance vile

across Syria by regime forces as they pressed on with a bloody campaign to crush dissent.

Raids were carried out in the Idlib region of Kafar Nubul, where regime forces, under cover of intense fire,

placed in durance vile

dozens after government troops clashed with fighters of the rebel Free Syrian Army, activists said.

Clashes also broke out between deserters and security forces on Saturday night in the Damascus neighborhood of Barzeh.

"Security forces stormed Barzeh under cover of darkness, searched homes and

placed in durance vile

several people," activist Dib al-Dimashqi told Agence

La Belle France

Presse via Skype.

Security forces also deployed in the central Hama province town of Murk where they "torched houses and cars and

placed in durance vile

several people," said another activist, Abu Ghazi al-Hamwi.

Fourteen people were also

placed in durance vile

in the eastern oil province of Deir Ezzor, activists said.

According to the Observatory, violence on Saturday killed 128 people across Syria, including 86 civilians, half of them in the town of Latamna near Murk.

Posted by: Fred || 04/09/2012 00:00 || Comments || Link || E-Mail|| [545 views] Top|| File under: Govt of Syria
Who's in the News
44
[untagged]
7
Govt of Syria
3
al-Shabaab
3
Arab Spring
3
al-Qaeda in Arabia
2
TTP
1
al-Qaeda in Europe
1
Sipah-e-Sahaba Pakistan
1
Govt of Iran
1
Govt of Pakistan
1
Hezbollah
Bookmark
E-Mail Me
The Classics
The O Club
Rantburg Store
Comments Spam
The Bloids
The Never-ending Story
Thugburg
RSS Links
Gulf War I
The Way We Were
Bio
Merry-Go-Blog
Hair Through the Ages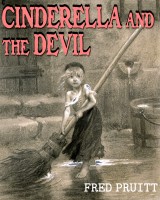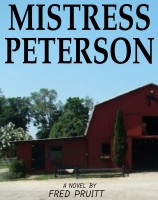 On Sale now!


A multi-volume chronology and reference guide set detailing three years of the Mexican Drug War between 2010 and 2012.

Rantburg.com and borderlandbeat.com correspondent and author Chris Covert presents his first non-fiction work detailing the drug and gang related violence in Mexico.

Chris gives us Mexican press dispatches of drug and gang war violence over three years, presented in a multi volume set intended to chronicle the death, violence and mayhem which has dominated Mexico for six years.
Click here for more information


Meet the Mods
In no particular order...


Steve White
Seafarious
Pappy
lotp
Scooter McGruder
john frum
tu3031
badanov
sherry
ryuge
GolfBravoUSMC
Bright Pebbles
trailing wife
Gloria
Fred
Besoeker
Glenmore
Frank G
3dc
Skidmark
Alaska Paul



Better than the average link...



Rantburg was assembled from recycled algorithms in the United States of America. No trees were destroyed in the production of this weblog. We did hurt some, though. Sorry.
54.80.198.173