Africa Horn
Ethiopian troops pull out of al-Bur in central Somalia
(Sh. M. Network)-Columns of Ethiopian troops and pro government Ahlu Sunna Waljama'a ASWJ fighters backed by armored vehicles have on Sunday pulled out completely from the main town of Al Bur in Galgadud region, central Somalia, local residents said.

Residents say the Al Qaeda-linked Al shabab militants recaptured the town ofEl Burshortly after pro-government forces arrived on Sunday, accompanied by members of the moderate Islamist ASWJ militia, which is fighting alongside Somalia's UN-backed government.

"We woke up this morning seeing Ethiopian armored personnel carriers withdrawing from the town, and Al shabab fighters pouring into the city without a single shot," El Bur residents reported.

Questions rose about the withdrawal of Ethiopian troops from El Bur town, which lies just about 150 kilometers (90 miles) south of the Ethiopian border. Ethiopian troops re-entered Somalia last year to help Somali government war on Al shabab and have taken positions in south-central Somalia.

Al Shabaab still controls some of southern and central Somali regions, but is under increasing pressure from Somali, Kenyan forces and African Union (AU) forces in the south and Ethiopian forces in the West and central.
Posted by: Fred || 06/11/2012 00:00 || Comments || Link || E-Mail|| [280 views] Top|| File under: al-Shabaab
Africa Subsaharan
Church Bombing Kills 15 in Nigeria
ABUJA - Nigerian officials say the bombing of a church in Bauchi State has killed 15 people and wounded 42.

The chairman of the state emergency operations team, Muhammad Inuwa Bello, says a suicide bomber attacked the Living Faith Church outside the state capital Sunday morning, but the agency cannot yet comment on who it thinks was responsible. Witnesses say the church collapsed after the blast, trapping worshipers, killing civilians and security personnel, and leaving others with gruesome injuries.

Angry local residents say the government is failing to protect the people from attacks and sectarian violence that have ripped through northern Nigeria in the past three years.


That's most certainly true. The correct response is for the locals to start defending themselves. Turning the other cheek doesn't apply to crazed fanatics who are doing their level best to kill you and yours.

In some towns in northern Nigeria, local demographics now resemble the national population, with mostly Muslims in the north and predominately Christians in the south. After Sunday's bombing, some infuriated residents illustrated increasing sectarian tensions by saying that if the killings do not stop, Christians and Muslims should no longer live together.

"We are not happy about it. We are not happy. If the government cannot find a solution, let the country tear into two," said a witness.


We've seen partition schemes in the past. Most don't work very well. Ask Sudan and South Sudan, and India and Pakistain...

To be fair, India ended up doing much better after partition. Come to think of it, so did Bangladesh...

The Islamist terrorist militant group known as Boko Haram has in the past claimed responsibility for similar attacks, like coordinated church bombings that killed dozens of people last year on Christmas Day.

Boko Haram has been blamed for hundreds of deaths this year, mostly in the north. The terrorist group says it wants to enforce Islamic law, and demands the release of imprisoned members.


So that they can join in the killing...

Islamic law does forbid unbelievers sitting in judgement over Allah's Own.

Hussaini Abdu heads anti-poverty organization ActionAid in Nigeria. He says Boko Haram attacks are increasing existing tensions between religious and ethnic groups in Nigeria, making it harder for the nation to agree on what to do to stop the violence.


I vote for rows of Boko Haram heads on pikes, but I am a bit old-fashioned about such things. Admittedly, so are they.

"Boko Haram situation is fitting more perfectly into the national fissures, the national divisions. It is fitting into it. So the commentary, the examination of the issue, your response to the issue is based on your ethnicity. Where you come from," said Abdu.

Human Rights Watch says the group has killed more than 1,000 people since it began violent operations in 2009, attacking security forces, churches, markets, newspaper offices and the local U.N. headquarters in the Nigerian capital.
Posted by: Steve White || 06/11/2012 00:00 || Comments || Link || E-Mail|| [853 views] Top|| File under:
Arabia
Yemen army seizes Al-Qaeda munitions factory, kills 26 gunmen
Yemeni troops seized control of an Al-Qaeda munitions factory in the southern Abyan province on Monday as battles for control of the restive region killed 26 militants, local and military officials said.

The bodies of 12 militants were discovered inside the factory which lies on the outskirts of the Al-Qaeda stronghold of Jaar, a military official told AFP on condition of anonymity.

A Yemeni air raid on Al-Qaeda positions in Jaar meanwhile killed six jihadists, a local official said.

In the nearby town of Shaqra, where many of the local Al-Qaeda leadership is believed to be hiding, fierce clashes between troops and militants killed eight militants, a military official said.

Five soldiers were also wounded in the battles, the official added on condition of anonymity.


Posted by: tipper || 06/11/2012 10:38 || Comments || Link || E-Mail|| [357 views] Top|| File under:
Caucasus/Russia/Central Asia
Russian security officer blown up in Caucasus
A Russian state security service officer died of multiple wounds after attackers blew up his car in the North Caucasus region of Kabardino-Balkaria.

After the blast in the town of Baksan late Saturday, the officer with the FSB security service was sent to the hospital with multiple injuries and had his legs amputated. In a statement, Moscow-based investigators said, "He died despite medical assistance being rendered."

Police later engaged in a shootout during a security sweep after some men opened fire when asked to provide documents. One attacker was killed and three police officers were injured. Regional police said that two suspected terrorists militants managed to flee.
Posted by: ryuge || 06/11/2012 00:00 || Comments || Link || E-Mail|| [286 views] Top|| File under:
India-Pakistan
Toy bomb kills Pakistan mother, hurts children: police
A bomb hidden in a toy exploded in northwest Pakistan on Monday, killing a mother and wounding three young children who had picked up the device while out playing, police said.

The incident took place in the Nasir Bagh area on the outskirts of the city of Peshawar that runs into the semi-autonomous tribal belt that US officials consider a safe haven for Taliban and Al-Qaeda linked militants.

"The children, including a girl and two boys, brought home a bomb concealed in a ball, which exploded with a bang killing a woman and wounding her two boys and a niece," senior local police official Shafeerullah Khan told AFP.

The dead woman was aged 32. Her wounded niece is four years old, and her two sons seven and nine, police said.

Local police official Haqdad Khan confirmed the casualties.

Pakistan is on the frontline of the US-led war on Al-Qaeda. Since July 2007, a Taliban-led insurgency concentrated in the northwest has been fighting against the US-allied government.


Posted by: tipper || 06/11/2012 09:29 || Comments || Link || E-Mail|| [290 views] Top|| File under:
Incidents of violence claim seven lives in Karachi
[Dawn]
At least seven people

bit the dust

in separate incidents of firing in the violence-ridden port city of Bloody Karachi


...formerly the capital of Pakistain, now merely its most important port and financial center. It may be the largest city in the world, with a population of 18 million, most of whom hate each other and many of whom are armed and dangerous...


on Sunday, DawnNews reported.

According to police, four people were killed and another two

maimed

in an exchange of gunfire between two criminal groups near Hawk's Bay in the city's Musharraf Colony area. SSP Police West Amir Farooq said that a man named Shahzad aka 'Charlie', who was also killed in the incident, was wanted by the police for over three years.

Police further claimed that both groups were involved in local gang wars.

Earlier, two bodies were found dumped at Liaquatabad No 2. Both victims, identified as residents of Liaquatabad's B-1 area, were reported to have been kidnapped and later

rubbed out

.

Meanwhile,


...back at the scene of the crime, Lieutenant Queeg had an idea: there was a simple way to tell whether Manetti had been the triggerman -- just look at his shoes!...


another body was recovered from near Lyari's Dua Hotel. The victim, identified as a police officer's nephew, was also kidnapped and

rubbed out

.



Bloody Karachi

is Pakistain's commercial hub and is home to approximately 18 million people. The politically volatile port city is ripe with ethnic and sectarian tensions, and is also home to several political parties allegedly with armed wings accused of extorting citizens and feuding among themselves.

Last week, the Human Rights Commission of Pakistain (HRCP) said at least 740 people in

Bloody Karachi

have

bit the dust

to ethnic, sectarian and politically-linked violence in the first five months of the year.

The figures include the

liquidation

of 107 political activists, while the rest of the victims were people with no political affiliations, said the HRCP.

Last year, a total of 1,715 people were killed in violent flare-ups in the city, said the human rights


...which are usually open to widely divergent definitions...


organization.

Posted by: Fred || 06/11/2012 00:00 || Comments || Link || E-Mail|| [284 views] Top|| File under:
Iraq
Six killed, dozens wounded in Baghdad mortar attack
[Iran Press TV]
At least six people have been killed and 38 others wounded when two mortar rounds struck a square in Baghdad's Kadhimiya district, police and hospital sources have said.

Posted by: Fred || 06/11/2012 00:00 || Comments || Link || E-Mail|| [293 views] Top|| File under: al-Qaeda in Iraq
Southeast Asia
MILF leader optimistic over Philippine peace deal
Moro Islamic Liberation Front (MILF) chairman Murad Ebrahim is optimistic about the signing of a peace deal with the government, his group said on its website Sunday. Murad was quoted by the rebel-controlled website as saying, "This document serves as the guide in the discussion over the negotiating table on the details of a peace accord between the two parties."

He acknowledged as a "breakthrough" an agreement signed in April where both sides pledged to create a new autonomous political region in the restive south.

Murad's remarks were the first since the agreement was reached in April. He said no dates had been confirmed for the next round of talks. He added that both sides now had to decide on the "transitional mechanism and authority" of the proposed autonomous region for the talks to move forward.

Meanwhile, the Philippine military says communist rebels have raided two mining companies in the country's south, disarming guards and burning equipment.

On Saturday, Army Lt. Col. Lyndon Paniza said that New People's Army guerrillas late Friday attacked the Philex Mining Co. compound in Compostela Valley province. They torched two backhoes, two trucks and a drilling machine.
Posted by: ryuge || 06/11/2012 00:00 || Comments || Link || E-Mail|| [293 views] Top|| File under: Moro Islamic Liberation Front
Mindanao clan war leaves three rebels dead
A military official has reported that at least three Muslim terrorists rebels were killed and hundreds of families have fled in a clan war on Saturday in the southern Philippines.

Regional military spokesman Col. Prudencio Asto said the fighting began after Abas Kudanding, a Moro Islamic Liberation Front commander, and his followers attacked the group of Renz Tukuran, village chieftain of Lumopog in the township of Midsayap, North Cotabato. A running gun battle ensued, killing three on Kudanding's side. Asto said the incident has to do with feud over land.

Troops were alerted to intervene as both sides were heavily armed.
Posted by: ryuge || 06/11/2012 00:00 || Comments || Link || E-Mail|| [304 views] Top|| File under: Moro Islamic Liberation Front
Syria-Lebanon-Iran
Syrian Forces Shell Cities as Opposition Picks Leader
SNC Gets New Leader; Insurgency Grows; Foreign Jihadists Flock to Syria; Some Claim Houla Dead are Alawis
Syrian government forces shelled rebel strongholds across the country on Sunday, opponents of the government said, while the main opposition group in exile, the Syrian National Council, chose a new leader….

Abdelbaset Sieda, a Kurdish professor of Arabic and philosophy who promised the organization would be overhauled.

"We will expand and extend the base of the council," he told reporters at a news conference, "so it will take on its role as an umbrella under which all the opposition will seek shade."

The Syrian National Council, formed last fall, has been plagued by infighting and has been criticized as ineffective, amounting to little more than a front for the long-exiled Syrian branch of the Muslim Brotherhood with little influence inside the country. Its top post was supposed to rotate every three months, but Bourhan Ghalioun, another exiled academic, held on to it until an outcry over his most recent re-election in May, especially from inside Syria, prompted him to step down.

Council members involved in the process hailed Mr. Sieda's election as proof that the Syrian opposition was committed to upholding democratic principles and the idea of a "leaderless revolution." He ran unopposed.

"The ideal leadership of the council is not through one person — because no one is elected and has actual legitimacy," said Bassma Kodmani, a member of the executive committee. Until such time as there are free elections in Syria, she said, the choice of the president of the council should be made by consensus.

"The revolution does not want to see a big leader, or one individual who leads everything," Ms. Kodmani said. "Personalization leads to polarization."
Posted by: tipper || 06/11/2012 09:35 || Comments || Link || E-Mail|| [278 views] Top|| File under:
Violence Kills 12 as Syrian Revolt Death Toll Tops 14,100
[An Nahar] Violence in Syria killed at least 12 people on Sunday bringing the

corpse count

since the start of the uprising against
Hereditary President-for-Life Bashir Pencilneck al-Assad's


The Scourge of Hama...


regime to more than 14,100, a monitoring group said.

Those killed since March last year comprised 9,862 civilians, 3,470 soldiers and 783 army deserters, the Syrian Observatory for Human Rights said.

The

Britannia

-based watchdog counts rebel fighters who are not deserters from the army as civilians.

The violence has intensified in Syria despite the presence of 300 United Nations


...boodling on the grand scale...


observers charged with monitoring a truce that was supposed to take effect from April 12.

On Saturday, at least 111 people -- 83 civilians and 28 soldiers -- were killed, according to revised figures from the Observatory, representing one of the heaviest single-day

corpse count

s since the nominal start of the ceasefire.

On Sunday, shelling of the town of Qusayr on the border with

Leb

killed an activist and five civilians, the Observatory said.

Three

non-combatants were killed

in a similar bombardment of the town of Talbisseh, 10 kilometers (six miles) from the border, the

Britannia

-based watchdog said.

Several districts of the central city of Homs also came under artillery and heavy machinegun fire by government forces, which left one person dead in the Khalidiyeh neighborhood, the watchdog added.

Surveillance aircraft were seen flying over the city, where 12

non-combatants were killed

on Saturday.

In the southern province of Daraa, at least two soldiers were killed in

festivities

with rebel fighters, which broke out at dawn near the village of al-Sanmin, the watchdog said.

Hundreds of rebel fighters meanwhile remained holed up in Latakia province, a loyalist stronghold on the Mediterranean coast.

The army sent troop reinforcements to the mainly Alawite province where rebels have grouped in a Sunni

Mohammedan

enclave around the town of al-Heffa, the Observatory said.

Loyalist forces bombarded the town and surrounding villages for a sixth straight day, it said.

Nearly 60 soldiers have died since June 5 in battles with opposition fighters in the enclave, which lies some 50 kilometers (30 miles) from the Turkish border. At least 46 civilians and rebels have also been killed.

"The army is suffering its worst losses now in l-Heffa, as hundreds of rebels are holed up in this area of steep mountains," Observatory head Rami Abdel Rahman told Agence

La Belle France

Presse.

He said that the resistance being put up in a province where the majority of the population are members of Assad's Alawi minority showed that the uprising against his regime was truly nationwide.

"The coast is no longer a safe area, and the whole country is now involved in the revolt," Abdel Rahman said.

In Idlib province, a rebel stronghold province in the northwest, thousands took part in a funeral procession in the town of Maaret al-Numan for nine of 13 civilians killed in shelling on Saturday, the Observatory said.

Posted by: Fred || 06/11/2012 00:00 || Comments || Link || E-Mail|| [588 views] Top|| File under: Govt of Syria
Syrian troops shell rebels near city of Latakia
BEIRUT: Syrian forces on Sunday unleashed a new round of heavy shelling and sent reinforcements to a mountainous area near the coastal city of Latakia where hundreds of rebels have set up base and which has been the scene of fierce fighting in recent days, activists said.

The fighting between government troops backed by helicopter gunships and armed groups in the area of Haffa began on Tuesday. An opposition group said at least 58 soldiers have been killed and more than 200 wounded in the operation there since.
Rami Abdul-Rahman, director of the Britain-based Syrian Observatory for Human Rights said the heavy losses indicate the seriousness of the challenge in the mountainous area where "hundreds" of rebels are entrenched. His estimated death toll could not be independently verified.

State-run news agency SANA said "terrorist groups" in Haffa attacked public and private institutions on Saturday and committed "heinous" crimes against civilians, setting fire to the national hospital and forcing people to leave their homes. It said troops killed a number of them and arrested several others, adding it was still pursuing gunmen and working to restore security to the area.

Six children were among 10 people killed by a shell that exploded in a house where they had taken cover during the fighting in the region on Saturday, the Observatory said.
Posted by: Steve White || 06/11/2012 00:00 || Comments || Link || E-Mail|| [292 views] Top|| File under:
Who's in the News
45
[untagged]
2
al-Qaeda
2
Govt of Pakistan
2
al-Shabaab
2
al-Qaeda in Iraq
2
Govt of Syria
2
Moro Islamic Liberation Front
1
Commies
1
Arab Spring
1
Govt of Iraq
Bookmark
E-Mail Me
The Classics
The O Club
Rantburg Store
Comments Spam
The Bloids
The Never-ending Story
Thugburg
RSS Links
Gulf War I
The Way We Were
Bio
Merry-Go-Blog
Hair Through the Ages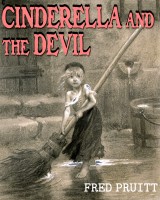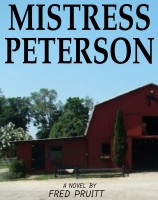 On Sale now!


A multi-volume chronology and reference guide set detailing three years of the Mexican Drug War between 2010 and 2012.

Rantburg.com and borderlandbeat.com correspondent and author Chris Covert presents his first non-fiction work detailing the drug and gang related violence in Mexico.

Chris gives us Mexican press dispatches of drug and gang war violence over three years, presented in a multi volume set intended to chronicle the death, violence and mayhem which has dominated Mexico for six years.
Click here for more information


Meet the Mods
In no particular order...


Steve White
Seafarious
Pappy
lotp
Scooter McGruder
john frum
tu3031
badanov
sherry
ryuge
GolfBravoUSMC
Bright Pebbles
trailing wife
Gloria
Fred
Besoeker
Glenmore
Frank G
3dc
Skidmark
Alaska Paul



Better than the average link...



Rantburg was assembled from recycled algorithms in the United States of America. No trees were destroyed in the production of this weblog. We did hurt some, though. Sorry.
54.198.158.24