Afghanistan
Militants kill Afghan district police chief in ambush
[Bangla Daily Star] An Afghan district police chief was killed in an ambush by

faceless myrmidons

in the volatile southern province of Helmand


...an Afghan province populated mostly by Pashtuns, adjacent to Injun country in Pak Balochistan...


yesterday, officials said.

Tooryalai Khan, police chief of Helmand's Marjah district, was leading an operation against Taliban

faceless myrmidons

in the area when he was ambushed early in the morning, said provincial

front man

Omar Zewak.

His bodyguard was

maimed

in the attack.

Ismael Hotak, a senior provincial police officer, confirmed the incident and said Khan was appointed in the district six months ago.

No one has

grabbed credit

for the attack. But the Taliban, who are waging an insurgency against the US-backed Afghan government, have a strong presence in southern provinces.

Helmand is one of the most volatile provinces, and the heart of the opium trade. About half of the poppies grown in the country are planted in Helmand.
Posted by: Fred || 11/21/2013 00:00 || Comments || Link || E-Mail|| [214 views] Top|| File under: Taliban
Africa Horn
20 killed in assault on Police Station by Shaboobs
BELEDWEYNE, Somalia -- At least 20 people were reportedly killed when Al Shabaab militants stormed a police station in Beledweyne town of central Somalia, with a suicide bomber firstly ramming an explosive-laden car into the compound on Tuesday, Garowe Online reports.

Witnesses say a thunderous explosion had taken place at the police compound where Somali government troops and Djiboutian contingent are co-located, followed by heavy gunfire between armed militiamen estimated to be 10 and Somali-AMISOM forces at 10:05 AM in the morning.

"I saw a car rushing toward the gate of the police station and exploded inside there. I immediately headed back to my shop," a nearby shop keeper told the media shortly after the assault on the policemen ended.

AMISOM commander in Hiraan regional capital of Beledweyne Col. Osman Dubad Sugulle said they have killed 10 Al Shabaab attackers in the shootout.

Al Shabaab claimed the responsibility for the deadly assault, boasting that the attack is a clear testament to their strength.
Posted by: Steve White || 11/21/2013 00:00 || Comments || Link || E-Mail|| [612 views] Top|| File under:
Africa North
Landmine Wounds Three French Soldiers in Mali
[An Nahar] Three French soldiers were

maimed

Wednesday in rebel-infested northern Mali when their armored truck hit a landmine, military sources said.

"A vehicle of the French army was hit by an

kaboom

likely caused by a bomb, a mine on which the vehicle drove, around 1:00 am (0100 GMT) on Wednesday. Three French soldiers were

maimed

but their lives are not in danger," a Malian security source told Agence

La Belle France

Presse.

The incident in the

bad boy

bastion of Kidal and its cause were confirmed by a

bigwig

from Operation Serval, the French-led military intervention launched in January to drive out Islamists who had occupied northern Mali.

He said the casualties were being treated in Gao, the largest city in northern Mali.

French armed forces

front man

Gilles Jaron said the soldiers were suffering from noise trauma caused by the loud blast and "should be able to resume their activities in the coming days".

The

kaboom

blew a wheel on the truck at the southeast exit of Kidal as it was returning from patrol to the barracks, he added.

He didn't confirm the presence of a

roadside kaboom

, saying the army was investigating the cause.

The

kaboom

came a week after Tuareg demonstrators laid waste to public buildings in Kidal in protest at a decision by separatist leaders to end their occupation of state premises.

Young people set fire to part of the governor's offices and sacked the public treasury and a nearby state education facility, according to witnesses.

The separatist National Movement for the Liberation of Azawad (MNLA) pledged two weeks ago to leave the governor's offices and radio station, in line with the terms of a June peace deal.

The accord, signed in Burkina Faso


...The country in west Africa that they put where Upper Volta used to be. Its capital is Oogadooga, or something like that. Its president is currently Blaise Compaoré, who took office in 1987 and will leave office feet first, one way or the other...


's capital Ouagadougou, opened the way for a presidential election to be held in Kidal along with the rest of the turbulent west African country in two rounds in July and August.

Up until the agreement, the MNLA -- whose ultimate goal is the independence of Azawad, the name the Tuaregs give to their homeland in northern Mali -- had refused to allow any government soldiers or civil servants into the desert town.

In January 2012, the MNLA launched an insurgency to take control of the north. A subsequent coup in the Malian capital Bamako led to chaos, and armed Islamist

gunnies

linked to al-Qaeda overpowered the Tuaregs and seized control of Mali's northern half.



La Belle France

's operation ousted the

Death Eater

s, but sporadic attacks have continued, resulting in the kidnap and murder of two French journalists on November 2, and the Tuareg demand for autonomy has not been resolved.

About 200 French soldiers remain in Kidal, the army confirmed on Wednesday.

Posted by: Fred || 11/21/2013 00:00 || Comments || Link || E-Mail|| [243 views] Top|| File under:
No investigation for bomb-in-a-bag congresswomen
[Libya Herald] Reports that Tripoli


...a confusing city, one end of which is located in Lebanon and the other end of which is the capital of Libya. Its chief distinction is being mentioned in the Marine Hymn...


Congresswoman Soad Sultan was briefly placed in durance vile
I ain't sayin' nuttin' widdout me mout'piece!
today after being discovered to be carrying a hand grenade in her handbag are true, the Congresswomen has told the Libya Herald.

The incident happened when she went to the Tripoli Local Council in Algeria Square to meet with officials, she says, explaining that she always carries a grenade to defend herself. "I receive threats on a daily basis," she explains. Her son had even been kidnapped to get at her, she adds.

When she arrived at the council building, she says, she handed the grenade to security staff telling them what it was but that she was authorised to carry a weapon.

The next thing that happened, she told this paper, was that Tripoli Council Leader Sadat Elbadri phoned the security authorities and men from Tripoli Security Directorate quickly came to investigate.

Given reports of attempts to assassinate him, he was perhaps understandably concerned.

According to the Council Facebook page, "she walked through the metal detector and put her handbag in the scanning machine. The siren went off, detecting explosive. Security asked the congresswoman about it and she replied it was a grenade that she carries for personal protection. She left the grenade with the security official and went in for her meeting.

"Security in charge called the concerned security authorities. Police directorate sent the Criminal Investigation Department to the scene."

There was no investigation, however. She says she told them they had no right to investigate because she was a member of Congress. This was apparently accepted.

She then insisted she be given back her grenade. It was. She left.

Congresswomen Sultan was elected as a National Forces Alliance member for Tripoli but became an independent, she says, after the Alliance withdrew from Congress.
Posted by: Fred || 11/21/2013 00:00 || Comments || Link || E-Mail|| [394 views] Top|| File under: Arab Spring
Two bomb attacks target Egyptian soldiers, police officers
[Washington Post] Two separate

kaboom

s in the Egyptian capital and the restive border province of North Sinai killed 11 soldiers and

maimed

at least two

coppers

early Wednesday, underscoring the country's struggle to rein in rising

myrmidon

violence following the military coup against Islamist President Mohammed Morsi
...the former president of Egypt. A proponent of the One Man, One Vote, One Time principle, Morsi won election after the deposal of Hosni Mubarak and jumped to the conclusion it was his turn to be dictator...
.

A

jacket wallah

drove

a boom-mobile

into a convoy of buses transporting army conscripts near the North Sinai city of el-Arish, killing 11 troops headed home on leave and wounding an additional 35, army

front man

Ahmed Ali said in a post on his Facebook page. It was one of the deadliest attacks on security forces there since 25

coppers

were executed near the town of Rafah in August.

Earlier Wednesday, assailants driving a white Hyundai lobbed a homemade bomb packed with nails at a police checkpoint on a road in north Cairo, wounding two

coppers

, including a supervisor, an Interior Ministry

front man

said.

The Egyptian armed forces "assure the great Egyptian people of the determination of its men to continue the war against black terrorism," Ali said in his Facebook post, in reference to the Sinai attack. The military then swept through the area surrounding the bomb site, but no one was immediately jugged
Book 'im, Mahmoud!
, according to an Arish-based local journalist who asked not to be named for security reasons.

Although there was no evidence that Wednesday's attacks on the security forces were coordinated, they highlighted the broadening nature of a budding Islamist insurgency here. Attacks have been largely concentrated in the already volatile areas of the Sinai Peninsula, but have recently spread to the Egyptian mainland and include several in Cairo.

Small, diffuse cells of

bully boyz

are stepping up attacks such as the one on the police checkpoint in Cairo, analysts and security officials said, although no group

grabbed credit

for that assault. Last month, a previously unheard- of group called the al-Furqan Brigades posted a video on YouTube that allegedly showed two of its members firing a rocket-propelled grenade at a satellite communications center in the Cairo suburb of Maadi.

Attacks like these "are likely the work of many different, scattered entities -- different cells that are not communicating, not coordinating," said Ziad Akl, a political analyst at the Al-Ahram Center for Political and Strategic Studies in Cairo.

But cohesive, battle-hardened groups such as Ansar Bayt al-Maqdis, an

hard boy

organization formed in Sinai, also boast of having launched sophisticated

myrmidon

operations against major military and police targets in Cairo and in the increasingly volatile Suez Canal city of Ismailia in recent months.

On Tuesday, Ansar Bayt al-Maqdis

grabbed credit

for Sunday's targeted

liquidation

of a high-ranking security official in the Cairo suburb of Nasr City. In a statement posted on jihadist forums, it said its fighters had targeted the officer, Mohammed Mabrouk, in

Dire Revenge™

for security agencies arresting and interrogating

Moslem

women, according to the SITE monitoring group, which tracks

hard boy

Web sites.

Mabrouk, a lieutenant colonel in Egypt's powerful internal security service, was also in charge of monitoring Islamist groups, security officials said.

Ansar Bayt al-Maqdis -- which is made up of nomadic Bedouin

rustics

from Sinai, Egyptians from the Nile Delta region and some

imported muscle

-- escalated its attacks on Egyptian security forces after the violent dispersal of two mass, pro-Morsi sit-ins in Cairo in August.

According to the New York-based Human Rights Watch


... dedicated to bitching about human rights violations around the world...


, about 1,000 people were killed in that security operation, which marked the country's worst mass killing in its modern history. The military also led a sweeping crackdown on the

Moslem Brüderbund

group from which Morsi hails, rounding up its leaders and other Islamist activists on charges that many regard as serious. Many of the leaders who evaded arrest have since fled Egypt.

Ansar Bayt al-Maqdis "has consistently said [its] attacks are a response to the crackdown by Egyptian security forces," said David Barnett, a researcher at the Foundation for the Defense of Democracies think tank in Washington and a contributor to the organization's Long War Journal, a daily online publication focusing on global terrorism.

On Sept. 5, the group urged Egyptian

Moslem

s "to stay away from the installations and headquarters of the ministries of Defense and Interior," according to a statement.

"We should definitely expect more bombings," Barnett said.
Posted by: Fred || 11/21/2013 00:00 || Comments || Link || E-Mail|| [219 views] Top|| File under: al-Qaeda in Sinai Peninsula
Caucasus/Russia/Central Asia
Terrorist killed in a shootout in Dagestan
A militant wanted for his alleged involvement in a number of terrorist acts was killed by police in the Russian republic of Dagestan.

Ruslan Kazanbiev was killed in a shootout in Dagestan's capital, Makhachkala, on November 19, after he and his associates reportedly attacked two separate police patrols killing two police officers, and injuring one. A bystander was also killed in a shootout.

Police in Dagestan say Kazanbiev's three associates are now hiding in a home in Makhachkala, which is surrounded by security forces and police. The special operation continues.
Posted by: ryuge || 11/21/2013 00:00 || Comments || Link || E-Mail|| [192 views] Top|| File under:
Europe
Paris Shootings: Suspect's DNA Is A Match
[SkyNews] Police arrest a man named as Abdelhakim Dekhar, who sources say was jugged
Don't shoot, coppers! I'm comin' out!
in 1998 for links to a French "Bonnie and Clyde" case.

DNA collected at one of the scenes of the

Gay Paree

shootings is a match to a suspect locked away
Continued on Page 49
Posted by: trailing wife || 11/21/2013 00:00 || Comments || Link || E-Mail|| [371 views] Top|| File under:
Home Front: WoT
FBI Video Shows Al Qaeda in Kentucky Handling Heavy Weapons
[ABCNEWS.GO] An al Qaeda-linked terrorist, who was resettled in the U.S. as an Iraq War refugee after allegedly killing American soldiers, was caught on camera in Kentucky handling heavy weapons that the FBI said he believed would be sent to

snuffies

back in Iraq.

The 2010 video, obtained exclusively by ABC News, was part of a broader ABC News investigation into the flawed refugee vetting program, which officials said may have let "dozens" of

Death Eaters

into the country.

In the video, Waad Ramadan Alwan is seen expertly field stripping what the FBI identified as a Russian PKM machine gun. Other still images provided by the FBI from hours-worth of surveillance footage show Alwan and an accomplice, Mohanad Shareef Hammadi, handling a Stinger missile launcher and a rocket-propelled grenade (RPG) launcher.

An FBI agent assigned to the sting operation that captured the video told ABC News that Alwan had bragged to an informant about killing American soldiers in Iraq. "He said he had them 'for lunch and dinner,'" FBI Louisville Supervisory Special Agent Tim Beam said.

The FBI said that beyond sending the arms back to

gunnies

in Iraq, Alwan spoke of targeting a specific American soldier in the U.S. and possibly attacking other homeland targets.

The weapons seen in the video, however, were supplied by the FBI after being rendered inoperable. Alwan and Hammadi were tossed in the calaboose
Drop the gat, Rocky, or you're a dead 'un!
in 2011 and later pleaded guilty to terror-related crimes.
Posted by: Fred || 11/21/2013 00:00 || Comments || Link || E-Mail|| [472 views] Top|| File under: al-Qaeda
India-Pakistan
Policeman among three shot dead in Karachi
[Pak Daily Times] The unending spate of violence claimed three more lives in restive Bloody Karachi


...formerly the capital of Pakistain, now merely its most important port and financial center. It is among the largest cities in the world, with a population of 18 million, most of whom hate each other and many of whom are armed and dangerous...


on Wednesday.

In the first incident, a man was killed and another

maimed

in Gulshan-e-Iqbal, within the jurisdiction of Mobina Town

cop shoppe

.
Continued on Page 49
Posted by: Fred || 11/21/2013 00:00 || Comments || Link || E-Mail|| [265 views] Top|| File under:
Four militants killed in Swabi checkpost attack
[Pak Daily Times] Terrorists attacked a police checkpost in Swabi but were repulsed by the

coppers

stationed there, who killed four of the assailants. Khyber-Pakhtunkhwa


... formerly NWFP, still Terrorism Central...


Police chief Nasir Khan Durrani Wednesday announced Rs 100,000 cash award and commendation certificates for the police party that repulsed the attack. A group of about 20

snuffies

equipped with heavy weapons attacked the Natyan police-post in Swabi District. The police jawans deputed at the post fought back after getting reinforcements. The fierce fighting between police and

snuffies

continued for about two hours, leaving four

snuffies

dead. While praising the unparallel performance of Swabi police, Nasir Khan Durrani announced Rs 100,000 cash award and commendation certificates for the police party. According to Swabi police, the

Death Eaters

were equipped with rocket launchers and automatic weapons and ambushed the police checkpost. During the exchange of firing, four attackers were killed, while their accomplices escaped.
Posted by: Fred || 11/21/2013 00:00 || Comments || Link || E-Mail|| [208 views] Top|| File under: TTP
Serial bomb blasts kill two in Quetta
[Pak Daily Times] Two men were killed and five others

maimed

in three back-to-back

kaboom

s in Quetta, on Wednesday.

According to police, two

kaboom

s occurred at Sirki Road and the third at Moti Ram Road. Resultantly, two people were killed and five others sustained injuries. "The third blast damaged electricity cables that plunged the area into darkness," a police official said, adding that one deceased was a rickshaw driver. Rescue workers shifted dead and injured to the Civil Hospital Quetta where one of

the dear departed

was identified as Shahjahan.

The Bomb Disposal Squad officials said that over two kilogrammes of explosive was used in the bombs, which were detonated remotely. They said ball bearings were used in the bombs due to which several people

were maimed

. Meanwhile,


...back at the argument, Livia had made her point with her knee to Jane's stomach...


two

kaboom

s were heard in Khuzdar town, some 360-km from Quetta. However,


some people cause happiness wherever they go; others whenever they go...


no news of damage or casualties was reported immediately.
Posted by: Fred || 11/21/2013 00:00 || Comments || Link || E-Mail|| [179 views] Top|| File under:
Taliban kill two soldiers
[Pak Daily Times] Talibs launched two separate attacks on security checkpoints in the tribal areas Wednesday, killing at least two security personnel and wounding seven others, officials said.

In the first attack, a

jacket wallah

rammed his explosives-filled car into a security checkpoint as

snuffies

armed with guns stormed a nearby building in Shawa area of North
Wazoo Agency, killing two personnel, officials said. The post is run jointly by the paramilitary Frontier Corps and tribal police and the adjacent building houses more than 40 security forces. In a second attack in Swabi district, around a dozen

snuffies

launched an attack at a police checkpoint before dawn on Wednesday, police said. "The attack was successfully thwarted and four

snuffies

were killed in the retaliatory fire by police," Sajjad Khan, district police chief told AFP.
Posted by: Fred || 11/21/2013 00:00 || Comments || Link || E-Mail|| [213 views] Top|| File under: TTP
Iraq
Spate of Baghdad blasts kills at least 24
[ENGLISH.ALARABIYA.NET] A wave of attacks, most of them

boom-mobile

s targeting Shiite neighborhoods, rocked Storied Baghdad


...located along the Tigris River, founded in the 8th century, home of the Abbasid Caliphate...


early on Wednesday, killing at least 24 people in the latest bout of bloodshed to rock Iraq.

The violence, which left 65 others

maimed

, comes amid a protracted surge in violence just months ahead of general elections that has forced Iraqi officials to appeal for international help in combatting the country's worst unrest since 2008.

At least seven

kaboom

s, including six

boom-mobile

s, hit Shiite

Mohammedan

neighborhoods of the Iraqi capital, according to security and medical officials, from about 7:30 am (0430 GMT) onwards.

They come after similarly coordinated bombings in Storied Baghdad on Sunday evening left 21 dead.

Wednesday's attacks occurred in areas ranging from the city's main commercial district of Karrada to the predominantly Shiite neighborhood of Shaab, as well as Sadriyah, one of Storied Baghdad's oldest areas.

One

boom-mobile

also went off in the Sunni-majority neighborhood of Adhamiyah in north Storied Baghdad, the officials said.

Security forces imposed tough measures in areas hit by attacks, in many cases barring journalists from filming video or taking photographs at bombing sites.

No group immediately

grabbed credit

for the violence, but Sunni

faceless myrmidons

linked to Al-Qaeda's front group often set off coordinated bombings across Storied Baghdad, typically targeting Shiites, whom they regard as apostates.
Posted by: Fred || 11/21/2013 00:00 || Comments || Link || E-Mail|| [198 views] Top|| File under: Islamic State of Iraq
Israel-Palestine-Jordan
Jordanians Charged with 'Terrorism' over Campus Clash
[An Nahar] Jordanian military prosecutors on Wednesday charged 15 men, including students, with carrying out "terrorist acts" over

festivities

on a university campus that injured four people, a judicial official said.

"State security court prosecutors accused the suspects of carrying out terrorist acts and possessing automatic weapons with intent to use them illicitly," the official told AFP.

"They took part on Tuesday in a brawl in the Al-Balqaa Applied University," he added in reference to the campus in Salat, a city northeast the capital Amman.

The suspects face life prison sentences if convicted.

The reasons behind the clash are still unclear as officials declined to give details.

Riot police fired tear gas on Tuesday to break up the fight and prevent people from outside the university from entering to take part.

Four people, including a woman,

were maimed

, police said.

Violence occurs frequently at Jordanian universities, and sometimes spreads beyond campus grounds.

In April, armed

festivities

between students at the King Hussein bin Talal University in the southern city of Maan killed four people and

maimed

more than 25, provoking a public outcry and royal fury.
Posted by: Fred || 11/21/2013 00:00 || Comments || Link || E-Mail|| [231 views] Top|| File under:
Gunfire from Syria Kills Jordanian Jihadist
[An Nahar] A Jordanian jihadist died on Wednesday of gunfire wounds he suffered as he tried to cross into the kingdom from war-torn Syria, a security official said.

"Ahmad Fakhuri, a jihadist, was

maimed

by gunfire from the Syrian side as he tried to return to Jordan from Syria on Sunday night," the official told AFP.

"He died in hospital today of wounds in the stomach and chest. Fellow jihadist Belal Feisal, who was

maimed

in the same shooting, is still in hospital."

Home to more than half a million refugees from Syria, Jordan has tightened its northern border and locked away
... anything you say can and will be used against you, whether you say it or not...
scores of men, mostly jihadists, for entering the war-ravaged country or trying to go to fight alongside rebels.
Posted by: Fred || 11/21/2013 00:00 || Comments || Link || E-Mail|| [228 views] Top|| File under: al-Nusra
Southeast Asia
Abu Sayyaf militants seize senior Mindanao official
Suspected Abu Sayyaf militants kidnapped a ranking official of Sulu province in Mindanao, police said on Wednesday. Senior Superintendent Abraham Orbito, Sulu's police chief, said the suspects kidnapped Jess Cabelin, the Sulu provincial treasurer from his quarters near the provincial capital early on Monday evening.

Orbito cited witness testimony reporting heavily armed men, believed to be followers of Abu Sayyaf leaders Sawadjaan and Julli Ikit, dragged Cabelin to a waiting van after which they sped away. He said the abductors have not yet contacted the family of Cabelin who was believed to have been brought to the jungles of Patikul town, an Abu Sayyaf stronghold.

Also in Mindanao, police and the Marines have been alerted after reports that the Abu Sayyaf have taken to Sulu's neighboring island province of Tawi-Tawi the wife of a Taiwanese tourist who was abducted from a resort in Sabah, Malaysia on November 15.

Malaysian officials have sought the help of Philippine security forces for the rescue of Chang An Wei, the wife of a Taiwanese tourist who was gunned down while they were vacationing. The authorities believe the abductors were from the Abu Sayyaf.
Posted by: ryuge || 11/21/2013 00:00 || Comments || Link || E-Mail|| [200 views] Top|| File under: Abu Sayyaf
Syria-Lebanon-Iran
Double Car Bomb Attack in Syria's Qalamoun
[An Nahar] Four suicide

boom-mobile

s struck Syrian regime targets Wednesday in the Qalamoun region near

Leb

, killing at least seven soldiers, a monitor and state news agency SANA said.

The attacks come a day after troops loyal to
Hereditary President-for-Life Bashir Pencilneck al-Assad


Scourge of Qusayr...


made gains in the Qalamoun area north of Damascus.

The attacks by the Islamic State of Iraq and the Levant (ISIL) and Al-Nusra Front, two Al-Qaeda-affiliated groups, came after rebels were driven out of nearby Qara village on Tuesday, said the Syrian Observatory for Human Rights.

The Observatory reported two attacks in the town of Nabek, while SANA reported two others in Deir Attiya.

"At least seven regime troops were killed in the two attacks (in Nabek) and five others are

at death's door

," Observatory director Rami Abdel Rahman said.

A Syrian security source told AFP there was just one

kaboom

at a checkpoint in Nabek.

"The soldiers at the checkpoint stopped a suspicious car and the driver, who was a

jacket wallah

wearing an

boom belt

, tried to escape but was

rubbed out

by soldiers," the source said.

"However,


the difference between stupidity and genius is that genius has its limits...


the vehicle went kaboom!," the source added, saying there had been "victims."

Meanwhile,


...back at the shouting match, a new, even louder, voice was to be heard...


SANA reported two

suicide kaboom

s in front of the Bassel hospital in Deir Attiya, a majority Christian town in army control north of Nabek.

"Several guards were killed, then the

forces of Evil

broke into the hospital and tried to destroy the equipment but the army managed to chase them down," said SANA.

The Observatory said the rebels had entered the hospital and captured a

maimed

officer, before being thrown out by the army, leaving the man behind.

The

Britannia

-based group did not report the two

boom-mobile

s at Deir Attiya.

Loyalists backed by

Leb

's Hizbullah have launched a major assault on Qalamoun, a mountainous region straddling key supply lines between Damascus and Homs, as well as rebel smuggling routes criss-crossing the border with

Leb

.

Fighting raged elsewhere in Qalamoun, mainly around the rebel bastion of Yabrud, which the army shelled Wednesday, and Deir Attiya.

Warplanes launched air strikes on rebel positions around Deir Attiya, said the Observatory, while ongoing

festivities

killed at least eight opposition fighters.

The army had earlier said it was hunting jihadists across the region, while rebels vowed to return to Qara.

Elsewhere, a mortar round struck near central Damascus's Umayyad square, and two others hit the capital's Kassaa neighborhood, said the Observatory.

Posted by: Fred || 11/21/2013 00:00 || Comments || Link || E-Mail|| [247 views] Top|| File under: Govt of Syria
Who's in the News
45
[untagged]
7
Govt of Pakistan
5
Arab Spring
4
Govt of Iran
2
Islamic State of Iraq
2
Govt of Syria
2
Taliban
2
TTP
1
Commies
1
al-Qaeda
1
al-Qaeda in Sinai Peninsula
1
Abu Sayyaf
1
al-Nusra
Bookmark
E-Mail Me
The Classics
The O Club
Rantburg Store
The Bloids
The Never-ending Story
Thugburg
Gulf War I
The Way We Were
Bio
Merry-Go-Blog
Hair Through the Ages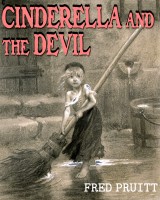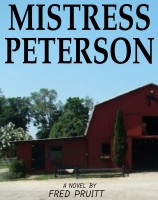 On Sale now!


A multi-volume chronology and reference guide set detailing three years of the Mexican Drug War between 2010 and 2012.

Rantburg.com and borderlandbeat.com correspondent and author Chris Covert presents his first non-fiction work detailing the drug and gang related violence in Mexico.

Chris gives us Mexican press dispatches of drug and gang war violence over three years, presented in a multi volume set intended to chronicle the death, violence and mayhem which has dominated Mexico for six years.
Click here for more information


Meet the Mods
In no particular order...


Steve White
Seafarious
Pappy
lotp
Scooter McGruder
john frum
tu3031
badanov
sherry
ryuge
GolfBravoUSMC
Bright Pebbles
trailing wife
Gloria
Fred
Besoeker
Glenmore
Frank G
3dc
Skidmark
Alaska Paul



Better than the average link...



Rantburg was assembled from recycled algorithms in the United States of America. No trees were destroyed in the production of this weblog. We did hurt some, though. Sorry.
18.205.96.39