Home Front: WoT
AZ cleans up tons of debris left over by illegal immigration
AMADO, Ariz (KGUN9-TV) - At least once a year Arizona's Game and Fish Department takes spring cleaning to a whole new level. Crews are dispatched to remote areas along the border to pick up garbage left by illegal immigrants. Crews collected bag after bag of garbage, trash left behind in the desert by illegal immigrants.

"This is where the traffic is," Arizona Game and Fish spokesperson Mark Hart said. "The people who left all this trash were probably picked up in this area and taken to Tucson or Phoenix." Arizona Game and Fish officials tell 9OYS they collected close to 10 tons in one day's work.
Posted by: Anguper Hupomosing9418 || 03/25/2012 15:11 || Comments || Link || E-Mail|| [384 views] Top|| File under:
-Signs, Portents, and the Weather-
Japanese tsunami debris may be causing mild temperatures, meteorologist says

I don't know how many of you have been following the massive Japanese tsunami debris field heading for California. But I ran across this interesting speculation on a connection between the debris field and the warmer than normal weather in North America.

Meteorologist and AccuWeather.com news director Henry Margusity offered the theory that the drifting Japanese tsunami debris field seems to be sending warm air aloft above the Pacific Ocean, which could be contributing to warmer temperatures in North America.

"If you match up where that debris field is right now with where the warmer-than-normal water temperatures are, they match up perfectly".
Posted by: Mike Ramsey || 03/25/2012 12:59 || Comments || Link || E-Mail|| [484 views] Top|| File under:
Africa North
Libya ex-PM Says West has Abandoned his Country
[An Nahar] Libya's former Prime Minister Mahmoud Jibril on Saturday expressed concern


...meaning the brow was mildly wrinkled, the eyebrows drawn slightly together, and a thoughtful expression assumed, not that anything was actually done or indeed that any thought was actually expended...


that the West had abandoned his country after the collapse of Muammar Qadaffy


... who is now napping peacefully in the dirt...


's regime.

"It is a fatal mistake to abandon Libya", Jibril said at a forum organized by public policy institute the German Marshall Fund of the United States. "When the regime collapsed, the state collapsed as well. And when the regime collapsed, everyone disappeared."


As you may recall, at the time you didn't want Westerners, particularly Americans, setting foot in your country. We remember even if you don't...


Jibril stepped down last October after serving as interim premier under the rebels' National Transitional Council.

Libya, with only embryonic state institutions, is going through a delicate post-conflict period, and the unilateral proclamation of independence by figures in eastern Libya has revived fears of a partition of the country.
Posted by: Fred || 03/25/2012 00:00 || Comments || Link || E-Mail|| [301 views] Top|| File under: Arab Spring
-Short Attention Span Theater-
Dick Cheney receives heart transplant
Former Vice President Dick Cheney received a heart transplant on Saturday, his office announced.
A statement from the former vice president's office said the 71-year-old is now recovering in the intensive care unit of Inova Fairfax Hospital in Falls Church, Va., outside Washington.


I'm a touch surprised. At 71 he is a little old for a transplant even if the rest of his body is doing well. He had the LVAD implanted and those aren't meant to last forever, so it just have been time to, as we say in the medical biz, to 'defecate or decommode'.

The statement said Cheney had been on the transplant list for 20 months and did not know the identity of the donor.

"Although the former vice president and his family do not know the identity of the donor, they will be forever grateful for this lifesaving gift," the statement read.

Cheney, who served as President George W. Bush's vice president from 2001 to 2009, has a long history of heart problems. He suffered his first heart attack at age 37 and his fifth in 2010. In 1988, he underwent quadruple bypass surgery and has had several other heart surgeries since then.

In 2010, he had a battery-powered heart pump known as a Left Ventricular Assist Device implanted to keep his heart working - a device that is often used for short periods by patients awaiting a transplant.


The heart transplant groups are using LVADs more and more as longer-term bridges to transplant, and some enterprising ones are using LVADs in place of transplant in higher-risk patients.
Posted by: Steve White || 03/25/2012 00:00 || Comments || Link || E-Mail|| [438 views] Top|| File under:
India-Pakistan
JSQM joins call for Sindh independence
[Dawn] The Jeay Sindh Qaumi Mahaz (JSQM) on Friday staged a rally at Tibet Centre on M.A. Jinnah Road for the 'independence of Sindh' -- a call made by another nationalist party, the Jeay Sindh Tehrik, at a similar rally held at the same place last Sunday.

"The two-nation theory had become false and irrelevant when Punjabis did not transfer powers to Bengalis after the latter won the 1970 elections; the Bengalis eventually chose to secede," said JSQM chief Bashir Khan Qureshi while speaking at the rally.

He said that Sindhi nationalist leader G.M. Syed, who had been kept behind bars for 32 years, in his book 'Sindh speaks' quoted from Pakistain Movement leader Sir Feroze Khan Noon's autobiography the 'Eyewitness' as saying: "Punjabis were rewarded with Pakistain for the services they had rendered in the first and second world wars."

Claiming that Pakistain had now become a symbol of religious extremism and terrorism and, as such, a threat to global peace and humanity, he urged the international community to help the Sindhi nation gain independence from Punjabi-dominated country.

He further claimed that soon after Pakistain came into being, religious riots were triggered in Sindh under a conspiracy to convert Sindhis into a minority and this forced over 1.3 million Sindhi Hindus to migrate to India leaving behind their lands measuring over 2.5 million acres and other properties. The assets were then distributed among 'settlers'. After the construction of barrages, more land in Sindh measuring around 3.5 million acres was allotted to the settlers brought from Punjab in large numbers, he added.

"A new conspiracy is being hatched to bring in more settlers by creating cities like Zulfikarabad," alleged the JSQM chief. He declared that Sindhis would not let the conspiracy succeed.

He also supported the Hindu families whose female members had reportedly converted to Islam, and said that Hindu girls were being kidnapped and forcibly converted to compel Hindus to quit the country. He advised Sindhi Hindus not to get panicked and keep living in Sindh as Sindhis were there to protect their life and honour.

Mr Qureshi said that Sindh had welcomed refugees from India in 1947. Therefore, he said, they should remain faithful to Sindh. "The future of the Urdu-speaking people of Sindh is with Sindh and not with Pakistain," he said.

Condemning Punjab for "usurping Sindh's resources", Mr Qureshi said the same was the case of Balochistan


...the Pak province bordering Kandahar and Uruzgun provinces in Afghanistan and Sistan Baluchistan in Iran. Its native Baloch propulation is being displaced by Pashtuns and Punjabis and they aren't happy about it...


, and called on the international community to help Sindh and Balochistan secede from the Punjabi-dominated Pakistain.

Posted by: Fred || 03/25/2012 00:00 || Comments || Link || E-Mail|| [352 views] Top|| File under: Govt of Pakistan
Study reveals trafficking of poor Chitrali girls
[Dawn] Trafficking of Chitrali girls in the garb of marriage goes on unchecked for last many years by professional human traffickers who take advantage of the poverty, ignorance and weaker social fabric of the area.

A study recently conducted by Regional Women Empowerment Project of Aga Khan Rural Support Programme (AKRSP) reveals that 74 per cent of marriages of Chitrali girls with people from other districts, specially in Punjab, turn out to be fake.

It says that the trafficking of girls is done for exploitative domestic servitude, while there has been ample evidence of using such girls in the abhorrent prostitution trade. The study reveals the regrettable fact that if a woman becomes victim of trafficking, she compromises with the situation due to the fact that her family would not accept her back due to the stigma.

About grooms from other districts, it says that majority of them are above age 50 and already married, and introduce themselves as high government officers or land and business owners.

Unveiling the trafficking mechanism, the study puts the local 'middlemen' in centre of the dirty business, who introduce the groom to the girl's family and provide accommodation and transportation to him till the marriage is solemnised. The middlemen mostly target the households with poor financial condition and lure the parents by presenting a bright future for their daughters.

"The poor victims have no exposure and hold a wrong perception that all the people in central districts of the country are affluent and noble," the study goes and adds that these gullible people have no source of information to verify the claims of the prospective grooms.

About payment made to the parents or guardians, the report says that it ranges from Rs50,000 to Rs500,000 depending on the age and complexion of a girl, but over 50 per cent of the amount goes to the middleman.

About the factors responsible for unchecked women trafficking, the field study pointed out poverty, attraction of city life, negative customs and traditions, and lack of verification mechanism of the grooms and legal framework etc.

According to the study, the unfortunate victims are rejected both by their own families and the society in case of divorce, making them more vulnerable to the abuse on their return to native areas.

The study suggests that a proper mechanism should urgently be devised to check the information claimed by the prospective grooms and in case of any fraud they should be duly punished along with the middlemen, which is essential to saving future of Chitrali women.

Economic empowerment of womenfolk must be ensured by the government and non-government agencies so that they could not be a burden on others and contribute to the prosperity of their families, recommends the study.

Posted by: Fred || 03/25/2012 00:00 || Comments || Link || E-Mail|| [298 views] Top|| File under:
Caribbean-Latin America
Mexico will seek extradition if Villarreal is arrested in the US
To read two general Rantburg reports on the Coahuila debt scandal, click here and here.

By Chris Covert
Rantburg.com

The Mexican Procuraduria General de la Republica (PGR), or attorney general's office has submitted to US Department of Justice a request for provisional extradition of fugitive Javier Villarreal Hernandez upon his arrest, according to Mexican news accounts.

Villarreal Hernandez is being sought by Mexican authorities for his role in a debt scheme that drove the state of Coahuila into the deepest debt per capita of any state in Mexico. His alleged activities took place during his role as the Coahuila state Servicio de Administración Tributaria del Estado de Coahuila (SATEC), or tax collection service between 2009 and 2011.


Villarreal Hernandez has been on the run since December when PGR officials decided to begin investigating 12 former and concurrent Coahuila state officials for their role in gaining loans from local Coahuila state banks based on falsified documentation. Two officials, Jaime Rene Jimenez Flores and Jorge Lopez Alarcon, have been held by Mexican federal authorities since December, and are expected to go on trial for their alleged role in the scandal.

Five more former officials not including Villareal are subject to federal bench warrants. They cannot be served because all five have apparently fled Mexico. Officials include:

Miguel Ramon Rodriguez Flores formerly Tesoreria General del Estado de Coahuila, or Coahuila state treasurer.


Sergio Ricardo Fuentes Flores, formerly Administrador General de Politicas Publicas del SATEC, or Director of Public Policy under the Tax Administration Service.


Juan Manuel Froto Garcia, formerly General del Fondo de Garantias para el Impulso de la Micro Empresa del Estado de Coahuila, or Director General of the Guarantee Fund for the Promotion of Micro Enterprises of the State of Coahuila.


Enrique Ledezma Sanchez, formerly Subadministrador de Politicas PÃublicas del SATEC, under Undersecretary for Public Policy of the Tax Administration Service.


Jaime Rene Jimenez Flores formerly Director de Deuda Publica de Entidades y Municipios de la Unidad de Coordinacion con Entidades Federativas de la Secretaria de Hacienda y Credito Publico, or Director of Public Debt and Municipal Entities Unit Coordination with Federal Entities of the Ministry of Finance and Public Credit.

Seven other officials have been subjected to investigation for their role last December. The legal fate of those officials is unknown. They are:

Juan Ochoa Jesus Galindo, Coahuila's concurrent finance secretary.


Carlos Mauricio Aguillen, ex Direccion General de Politica Financiera de la Secretaria de Finanzas, or Director General of Financial Policy of Coahuila finance ministry.


Victor Manuel Zamora


Miguel Ramon Rodriguez


Alfredo Vald"s Menchaca


Juan Manuel Delgado, a manager who worked for Coahuila.


Fausto Destenave, director general of the Comision Estatal de Aguas y Saneamiento de Coahuila, or Water and Sanitation Commission.

Last month Villareal Hernandez won an amparo suit delaying a Coahuila state re-arrest warrant for violating the terms of bail he posted last November. The bail condition that he check in with the state court periodically was set at the time, and then he apparently fled to the US. Villareal Hernandez has never checked in with the state court.

Villareal Hernandez and the five other officials listed fled the jurisdiction when it was learned they would be facing felony charges under the relatively new Credit Institutions Act of 2005. The state charges are minor charges netting less jail time.

Villareal Hernandez and his wife, Maria Botella, two unidentified children and an unidentified adult were arrested on charges of money laundering in Smith County, Texas last February incident to a traffic stop when USD $67,000 was found in the vehicle he was driving. Villareal Hernandez was released on USD $20,000 bond a week later.

It has not been disclosed who provided the bail and in what form the bail took.

The Spanish language report now says Villareal Hernandez may have fled to France.

The central figure in the Coahuila debt scandal, former governor of Coahuila Humberto Moreira Valdes, who oversaw the state government during the unprecedented run up of public debt has never been charged with a crime even though Mexican news reports say his treasurer was on the cc of one of the falsified documents.


The debt scandal, which began to unravel just after he became Partido Revolucionario Institucional (PRI) president last year, dogged his tenure as PRI president until last December when he resigned his post. The pressure to resign came from both inside and outside his political party even though at first he attempted to deflect blame, and later protested he knew nothing about what was going on. The final act for Moreira was the Michoacan state gubernatorial election November 13th, a state the PRI barely managed to capture, even though Mexican press hopefully called it a bellwether for PRI fortunes in 2012.

In an informal exchange on a forum on BorderlandBeat.com, the writer known as Chivas said that Moreira was abroad, apparently in San Antonio where Moreira allegedly owns a multimillion dollar home.

This writer also writes Mexican Drug War news for BorderlandBeat.com

Current PRI president Pedro Coldwater has said Moreira was studying abroad for his masters degree. presumably in Texas.

Chris Covert writes Mexican Drug War and national political news for Rantburg.com
Posted by: badanov || 03/25/2012 00:00 || Comments || Link || E-Mail|| [301 views] Top|| File under:
Who's in the News
32
[untagged]
4
Govt of Syria
4
Arab Spring
2
TTP
2
Jamaat-e-Islami
2
al-Qaeda
2
Govt of Pakistan
1
Taliban
1
al-Qaeda in Iraq
1
Hezbollah
Bookmark
E-Mail Me
The Classics
The O Club
Rantburg Store
Comments Spam
The Bloids
The Never-ending Story
Thugburg
RSS Links
Gulf War I
The Way We Were
Bio
Merry-Go-Blog
Hair Through the Ages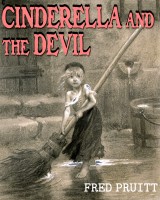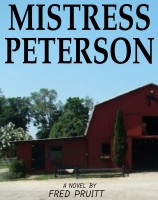 On Sale now!


A multi-volume chronology and reference guide set detailing three years of the Mexican Drug War between 2010 and 2012.

Rantburg.com and borderlandbeat.com correspondent and author Chris Covert presents his first non-fiction work detailing the drug and gang related violence in Mexico.

Chris gives us Mexican press dispatches of drug and gang war violence over three years, presented in a multi volume set intended to chronicle the death, violence and mayhem which has dominated Mexico for six years.
Click here for more information


Meet the Mods
In no particular order...


Steve White
Seafarious
Pappy
lotp
Scooter McGruder
john frum
tu3031
badanov
sherry
ryuge
GolfBravoUSMC
Bright Pebbles
trailing wife
Gloria
Fred
Besoeker
Glenmore
Frank G
3dc
Skidmark
Alaska Paul



Better than the average link...



Rantburg was assembled from recycled algorithms in the United States of America. No trees were destroyed in the production of this weblog. We did hurt some, though. Sorry.
54.81.0.22