Afghanistan
Pakistan, Afghanistan, US consider safe passage for Taliban militants
"What a smooth, safe path you have, Grandma!"
"The better for the drones to follow you home with, my dear."

[Dawn] Pakistain, Afghanistan and the United States said they would explore ways to arrange safe passage for Afghan Talibs who wish to engage in peace talks, officials from the three countries said on Friday.

While not yet making an iron-clad guarantee, officials told a news conference in Islamabad they would form a group of experts to consider the proposal.

"We need to be able to find them, those who are willing to talk wherever they are," Afghan deputy foreign minister Jawed Luddin said. "We need to provide ... a safe passage and an environment where they feel safe and confident that they can engage in peace talks without any consequence."

Representatives from Afghanistan, Pakistain and the United States were meeting in Islamabad for two days as part of an initiative to revive stalled peace talks with the Afghan Taliban and to smooth relations between Washington and Islamabad.

Washington's Special Representative Marc Grossman led the US delegation. He was the highest-level American official to visit Pakistain since a Nov 26 cross-border attack by NATO


...the North Atlantic Treaty Organization. A collection of multinational and multilingual and multicultural armed forces, all of differing capabilities, working toward a common goal by pulling in different directions...


forces left 24 Pak soldiers dead and the US-Pakistain relationship in tatters.

The United States has been working for more than a year to revive stalled peace talks with the Afghan Taliban as it prepares for the withdrawal of most foreign combat troops by the end of 2014.

That campaign has become central to US strategy as officials conclude the Afghan war will not end on the battlefield alone.

"We really welcome this ... initiative of the safe passage, which will mean our experts can meet and take this process further," Luddin said.

Posted by: Fred || 04/28/2012 00:00 || Comments || Link || E-Mail|| [287 views] Top|| File under: Taliban
Africa North
West African leaders to send troops to coup-hit Mali and Guinea-Bissau
[Daily Nation (Kenya)] West African leaders decided Thursday to send troops to coup-hit Mali and Guinea-Bissau to support their return to civilian rule and demanded coup leaders "return to barracks" in both countries.

At an extraordinary summit in Ivory Coast, the 15-member Economic Community of West African States (ECOWAS) also said the two countries must prepare for legislative and presidential elections within a year.

Ivory Coast President Alassane Ouattara


...the current president-for-life of Ivory Coast. He actually beat his predecessor in an election before having to eject him from the presidential palazzo....


, current head of ECOWAS, pledged a firm response to the instability "to prevent our sub-region from giving into terrorism and transnational criminality".

"The safety of Europe and of the United States now starts in the Sahel and the Gulf of Guinea," Ouattara said.

The coup in Mali on March 22 allowed Tuareg separatist rebels and armed Islamist groups, including al-Qaeda in the Islamic Maghreb, to take control of an area roughly the size of

La Belle France

in the remote desert north.

The troops would help with Mali's transition and "deal with any eventuality in the event of use of force for the recovery of the territorial integrity of Mali", said ECOWAS commission chief Desire Kadre Ouedraogo.

ECOWAS did not say troops would be sent to fight in the north of Mali.

Posted by: Fred || 04/28/2012 00:00 || Comments || Link || E-Mail|| [275 views] Top|| File under: al-Qaeda in North Africa
Arabia
Saudis recall ambassador, shut embassy in Egypt
Don't the demonstrators know who the paymaster is?




Perhaps a demonstration that not all Salafists march to the tune of the Keeper of the Two Holy Sights. Some have their own ideas as to what Allah whispered to Mo', and some listen more to the Mad Mullahs™...


Demonstrations outside the Saudi embassy in Cairo over arrest of Egyptian national in Riyadh prompt diplomatic row. Saudi Arabia said on Saturday it had recalled its ambassador from Egypt "for consultations" and closed its embassy and consulates in the country for security reasons after protests against the kingdom's arrest of an Egyptian lawyer.

It was the first public rupture between the two major Arab states since last year's popular uprising in Egypt that forced Hosni Mubarak, a close ally of Riyadh, from power.

The head of Egypt's ruling military council, Field Marshal Mohammed Hussein Tantawi, said in a statement reported by Egypt's state media he was working to "heal the rift" with Saudi Arabia and had contacted Riyadh over its "surprise decision".

Demonstrations outside the Saudi embassy in Cairo had grown in recent days over the arrest of Ahmed El-Gezawi upon his arrival at Jeddah airport on April 17.
Posted by: tipper || 04/28/2012 12:56 || Comments || Link || E-Mail|| [294 views] Top|| File under:
Top Al-Qaeda Bomb Maker In Yemen Resurfaces
When a drone strike killed one of the leaders of al-Qaeda's affiliate in Yemen last year, US intelligence officials thought they also had wiped out the terrorist group's top bomb maker.
 
Soon it became apparent that Ibrahim Hassan al-Asiri, the brains behind sophisticated bombs that have been used in attempts to attack the US, was still alive. Al-Asiri went underground, knowing the US was after him, particularly after the US killed Anwar al-Awlaki
... Born in Las Cruces, New Mexico, zapped in Yemen, al-Awlaki was a dual citizen of the U.S. and Yemen. He was an Islamic holy man who was a trainer for al-Qaeda and its franchises. His sermons were attended by three of the 9/11 hijackers, by Fort Hood murderer Nidal Malik Hussein, and Undieboomer Umar Farouk Abdulmutallab. He was the first U.S. citizen ever placed on a CIA target list...
, one of the Yemen group's top leaders.

This article starring:
Ibrahim Hassan al-Asiri
Posted by: trailing wife || 04/28/2012 00:00 || Comments || Link || E-Mail|| [307 views] Top|| File under:
Osama bin Laden's family preparing to live incognito in Saudi Arabia
The 14 members of Osama bin Laden's family who survived the US Navy Seal raid which killed him in May last year were on Friday preparing to live incognito - but apparently in some luxury - in Saudi Arabia after being deported from Pakistan.

They were deported on the orders of a Pakistan court after being convicted of entering the country illegally, but it is understood officials wanted them removed from the country before next week's first anniversary of the raid in which the al-Qaead leader was killed

The family comprises three of his wives, 10 children and one grandchild.

One of his wives, Amal Ahmed al-Sadah, was deported to Saudi Arabia despite being a Yemeni, at the insistence members of her family who feared she might become a focal point for bin Laden's followers or alternatively targeted by al-Qaeda militants.

In Saudi Arabia, the family members are expected to live with bin Laden's extended family.

Bin Laden's half-brother, Bakr bin Mohammed Binladin, is chairman of Saudi Binladin, the kingdom's biggest construction company and the foundation of the family's fortune.
Posted by: lotp || 04/28/2012 00:00 || Comments || Link || E-Mail|| [294 views] Top|| File under:
Agreement to merge Yemen's intelligence services
[Yemen Post] Yemen President Abdurabu Mansour Hadi


...the second and possibly the last president of Yemen, successor to former President-for-Life Ali Abdullah Saleh...


and Director of the Federal Bureau of Investigation (FBI) Robert Mueller have agreed to merge the Political Security and the National Security, the two intelligence services, well informed sources affirmed.

Sources close to the Military Committee formed under the GCC deal said that they further discussed the increase of Al-Qaeda activities, Iran's influence in Yemen as well as possibilities of cooperation with regional and international states to encounter Iran's activities.

The sources said they discussed the reorganization of Yemen's security and military services and ending the divisions of the military according to scientific and modern approaches that could facilitate the defeat of Al-Qaeda.

Mueller affirmed to Hadi that the White House will not accept any repeating of rebellions against Hadi's decrees in the upcoming days, the sources went on.

During the meeting, Hadi demanded the US government to provide Yemen's army with complicated weapons to encounter Al-Qaeda.

Mueller arrived in Sana'a on Tuesday and discussed Yemen's updates and how to translate the GCC deal into realty. He affirmed that the US will strongly supports Yemen at all levels to achieve stability and security and create atmosphere of development and progress.

Hadi highly appreciated Washington's attitudes toward Yemen, pointing out that the US played significant role in reaching a political settlement in Yemen.

In the meeting attended by the US Ambassador to Yemen, Gerald Feierstein, Hadi and Muller discussed efforts of counterterrorism, in particular fighting against Al-Qaeda in some southern governorates.

Feierstein has praised the government's renewed offensive against Al Qaeda, coming after months in which the terror group had taken advantage of internal turmoil to overrun parts of the south.


Posted by: Fred || 04/28/2012 00:00 || Comments || Link || E-Mail|| [309 views] Top|| File under: Arab Spring
Military committee makes progress in Sana'a
[Yemen Post] The Military Committee formed under the GCC power transfer discussed on Thursday its program to end the armed manifestations from the Capital Sana'a, pointing out that all the remained armed ministrations will be totally removed on the upcoming Saturday.

The committee said it will open the main road linking between Sana'a and Marib on Saturday , emphasizing that it will display security forces to secure the road.

It further asserted that it will totally remove barracks and checkpoints remained in Al-Hasabah and Sufan in Sana'a, urging all sides to positively cooperate with the committee.

The committee had managed to remove sand bags, trenches from streets and checkpoints set up since protests began against the former President President-for-Life Ali Abdullah Saleh


... Saleh initially took power as a strongman of North Yemen in 1977, when disco was in flower, but he didn't invite Donna Summer to the inauguration and Blondie couldn't make it...


's in February 2011.

It could end the violence and restore peace to Yemen after months of unrest.

Meanwhile,


...back at the pound, Zebulon finally found just the friend he'd been looking for...


the Defense Minster said on Wednesday that the Military committee along with the Higher Military Academy will present a projection to reorganize the military.

The GCC power transfer deal provides to reconstruct the military on national bases in the wake of a sharp division the military witnessed during the last year as military commanders defected from the former

President-for-Life Ali Abdullah Saleh

.

Media sources had stated that a US military team has recently visited the state and held meetings with officials of the Military Committee and the Higher Military Academy.

Hadi , who took office in February, has vowed to launch more reforms in the army to end divisions and hold a national dialogue to settle disputes among political parties.However,


today is that tomorrow you were thinking about yesterday...


some military commanders and officials who are loyal to Saleh still refuse accepting his decrees.


Posted by: Fred || 04/28/2012 00:00 || Comments || Link || E-Mail|| [307 views] Top|| File under: Arab Spring
Caucasus/Russia/Central Asia
Islamist lawyer flees amid sharia law threats
A Muslim lawyer has gone into hiding amid threats and an outpouring of criticism after he publicly demanded the creation of sharia courts in the country.

Dagir Khasavov canceled an interview and went to an undisclosed safe house Thursday after armed men thought to be from Chechnya appeared at the station's premises on Novy Arbat, according to Khasavov's son. He said the men had identified themselves as members of Chechen tyrant Ramzan Kadyrov's security service.

Kadyrov issued an angry statement earlier this week in which he accused Khasavov of provoking Muslims and damaging Islam.

Arslan Khasavov said that his family was being threatened. He said, "We receive threats, although not from serious people," but refused to elaborate further. Khasavov did not confirm a report by the BBC that his father had left the country.

The Investigative Committee said Friday that it is looking into whether Khasavov's comments violate the section of the criminal code which bans inciting national or religious hatred.

Dagir Khasavov said in a television interview Tuesday that Muslims reject the country's court system and that attempts to prevent the creation of Sharia courts would end in bloodshed. He said, "We will flood the city with blood."

His comments sparked outrage. The liberal Yabloko party called upon authorities to open a criminal case against him. Muslim clerics stressed that their believers respect the constitution, which calls for the separation of and state.

Experts pointed out that, despite being unconstitutional, sharia courts already exist in the country. Alexander Verkhovsky of the Sova Center said, "In practice such courts already work in the rural North Caucasus."

Arslan Khasavov suggested that the television station had aired his father's quotes out of context. He wrote on his blog, "Why has the full recording not been shown?"
Posted by: ryuge || 04/28/2012 00:00 || Comments || Link || E-Mail|| [338 views] Top|| File under:
China-Japan-Koreas
Russia has no illusions over N. Korea's intentions
MOSCOW/BEIJING -- Russia is under no illusions as to North Korea's intentions, a news agency has reported, as concerns grow Pyongyang may carry out a nuclear test following its failed rocket launch.


Nice to know that at least one major power sees the Norks for what they are. Too bad that power isn't America...

"If this or that country tries to create a weapon of mass destruction, it will be also trying to create a delivery vehicle," Russian Deputy Prime Minister Dmitry Rogozin said earlier this week, as reported by the Itar-Tass news agency.

"A WMD as such is worthless without a means to take it to the target," Rogozin was reported as saying. "For North Korea it is important to have a weapon of intimidation to threaten not only its near neighbors, such as South Korea, but U.S. naval bases, too."

Rogozin said it is common knowledge North Korea is trying to develop a missile, stating, "We have no illusions" as to the North's intentions, according to Itar-Tass.
Posted by: Steve White || 04/28/2012 00:00 || Comments || Link || E-Mail|| [334 views] Top|| File under:
N. Korea to carry out more provocations: Pentagon official
WASHINGTON -- A senior Pentagon official on Thursday emphasized the need for "optimal readiness" against additional provocations from North Korea.

"North Korea's April 12 missile test will not be its last," Kathleen H. Hicks, the nominee to become principal deputy under secretary of defense for policy, told the Senate Armed Services Committee at a confirmation hearing. She has been serving as deputy under secretary of defense for strategy, plans and forces since 2009.

"The United States must continue to monitor carefully North Korea's weapons of mass destruction and missile development programs and related proliferation activities," she added.

Hicks vowed efforts to "ensure optimal readiness against North Korea's unpredictable and reckless behavior."

Concerns are growing that the North may carry out a third underground nuclear test. It conducted nuclear experiments in 2006 and 2009, both coming on the heels of long-range missile launches.
Posted by: Steve White || 04/28/2012 00:00 || Comments || Link || E-Mail|| [289 views] Top|| File under:
S. Korea Pushes for Bigger Missile Payload
The government is seeking to persuade the U.S. not only to extend the range of South Korea's missiles but to increase the size of the warheads it is allowed to mount on them.

Existing missile guidelines signed by South Korea and the U.S. in 1979 and revised in 2001, limit the range of Seoul's ballistic missiles to 300 km and their payload to 500 kg, and any longer range would require their payloads to be reduced. That way South Korea has been effectively prohibited from developing solid fuel-powered rockets that can be turned into mid to long-range ballistic missiles.

But now Seoul feels the threat from North Korea and the regional arms race make these restrictions dangerous and obsolete. In the next round of talks with Washington to revise the missile guidelines, it plans to raise both the issues of boosting the range and scrapping limits on payloads, a government source said Wednesday.

Military officials recently unveiled the Hyunmu-3 cruise missile with a maximum range of between 500 and 1,500 km, whose payload must under the existing missile guidelines be reduced if the range is extended. If the size of the payloads is increased, it will be possible for the country to develop unmanned aerial vehicles that can be mounted with larger warheads or missiles.

The government has been in talks with the U.S. officials to extend the maximum range of ballistic missiles from 300 km to between 800 and 1,000 km. But Washington has dug in its heels.
Posted by: Steve White || 04/28/2012 00:00 || Comments || Link || E-Mail|| [296 views] Top|| File under:
More N. Korean Workers to Earn Valuta for Pudgy
North Korean leader Kim Jong-un recently issued an order to send as many workers as possible abroad to earn hard currency, never mind the risk of defections, according to a South Korean government source.


Chattel slavery the communist way...

This is a relatively unconventional position given that the North Korean regime has tried to limit the number of workers abroad to prevent "contamination" by foreign influences.

The source said North Korea has dispatched over 30,000 workers to some 40 countries around the world and plans to send out another 10,000 this year. "The reason is that sanctions by the international community have dried up North Korea's sources of cash," the source added.

The North Korean workers abroad make over US$100 million a year in foreign currency. The monthly salary of these workers varies from US$200 to $1,000 depending on region and industry, but they get only 10 to 20 percent of the salary while the regime takes the rest. The share that goes to the regime, which is handled by a Workers Party department known as Room 39, is billed as party loyalty funds, tax, insurance, and accommodation.

Room 39 manages Kim's funds and directs businesses earning foreign currency through 17 overseas offices and 100 trade firms under its roof. During Kim Jong-il's reign, it made an average of $300-400 million a year. About $100 million came from workers' salaries, $100-200 million from export of weapons, trade in forged currency and drugs, and another $100 million from economic cooperation with South Korea.

But when package tours to Mt. Kumgang for South Koreans came to a halt in July 2008, it lost a steady source of some $50 million a year. North Korea's arms export industry suffered hugely from sanctions imposed by the international community after its nuclear and missile tests in 2009, and the fatal blow came when South Korea halted all trade after the sinking of the Navy corvette Cheonan in 2009. Room 39's annual income has reportedly dropped to $200 million.

A diplomatic source said, "Kim Jong-un must be desperate for money because he has to buy gifts and throw parties to ensure the loyalty of his inner circle. North Korea has no other choice but to increase the number of workers overseas." Dispatch of additional 10,000 workers is expected to boost Kim Jong-un's funds to $300 million a year.
Posted by: Steve White || 04/28/2012 00:00 || Comments || Link || E-Mail|| [317 views] Top|| File under:
US to move 9,000 soldiers from Okinawa
The United States has made a deal with Japan to relocate 9,000 marines away from its southernmost island Okinawa to other locations in Asia-Pacific. The new plan will involve transferring thousands of marines to regions including Guam, Hawaii and Australia, nearly halving the number of US troops in Okinawa to 10,000.

The deal, announced in a joint US-Japan statement, was unveiled just days before Yoshihiko Noda, Japan's prime minister, heads to Washington next week to meet with his counterpart President Barack Obama.

"I am very pleased that after many years, we have reached this important agreement and plan of action," Leon Panetta, the US defence secretary, said in a statement.
"I applaud the hard work and effort that went into crafting it. Japan is not just a close ally, but also a close friend."

Despite the agreement, questions are likely to continue in relation to the controversial relocation of the military base Futenma within Okinawa, an issue expected to be discussed by the two leaders in Washington. The issue has become a key source of tension in recent years in relation to the US-Japan security alliance, regarded as a critical partnership in maintaining regional power balance.

The proposed relocation of the base from a populated area to a quieter location is widely opposed by locals, politicians and environmentalists, while Yukio Hatoyama, the former prime minister, resigned over the issue in 2010 after he was unable to keep his electoral promise to shift the base entirely off Okinawa. However, US politicians hope that the new deal in relation to the relocation 9,000 troops away from Okinawa may help break the policy deadlock that has surrounded the region in recent years as a result of opposition to Futenma.

"We think it breaks a very long stalemate …. That has plagued our politics, that has clogged both of our systems," said Kurt Campbell, assistant secretary of state for East Asian and Pacific Affairs.
Posted by: Steve White || 04/28/2012 00:00 || Comments || Link || E-Mail|| [575 views] Top|| File under:
Japan Was Nearly Invaded 425 Times Last Year
Data quietly released this week by the Japanese Defense Ministry reveals China and Russia are to blame for a record number of emergency operations by Japan's Air Self-Defense Force.

Kyodo news agency reports:
Japan scrambled fighter planes 156 times in response to Chinese aircraft approaching Japanese airspace in fiscal 2011, a record high number for China since the Defense Ministry started releasing such data by country in 2001, the ministry said Wednesday.

But it was Russia that tipped records to a peak that hasn't been reached in 20 years. Closely-approaching Russian military jets prompted Japanese fighter planes to gear up to protect the Asian country's borders 247 times.

A ministry official told Japanese media that foreign aircraft, namely China's, are executing a wider range of missions far too close to Japan. It's considered "evidence in part of China's increasing military activity" and cause for concern.

Flight patterns have diversified with intelligence-gathering aircraft standing out," noted the official.

Chinese jets flew around the Nansei Islands around the East China Sea, and over Okinawa where a huge U.S. military installation is based. But China's transgressions don't seem to faze Japan all that much. The Japanese government has just closed a deal with the U.S. to remove 9000 U.S. Marines from Okinawa. At the moment, there are 47,000 U.S. troops stationed in Japan, according to Reuters.

It's not clear which other countries also sent Japan's self-defense forces into a scramble last year to bring the reported total to 425 times.

But the release of the data does coincide with the Chinese military's "solemn vow on territory" around the Asia Pacific region. China Daily reports armed forces officially vowed to "'fulfill their duty' to safeguard China's territory in the South China Sea" yesterday — other countries in the area will see that as China's attempt to take over the region.

China's growing military presence in the South China Sea, and its threat to encroach on neighboring countries' borders, has promoted the U.S. to pivot its attention to Asia Pacific. The Pentagon is sending the most troops to the region since World War II.

U.S. Marines have been doing joint-drills with Philippine forces this week and conducted an exercise to practice re-taking an island in the region. China was furious, but it's also been war-gaming and just wrapped up a large-scale joint-drill with Russia in the Yellow Sea.

It may be worth noting the Yellow Sea is east of Japan's coastal borders. It was the location of one of the most decisive naval engagements in the Russo-Japanese war in 1904.
Posted by: Sherry || 04/28/2012 00:00 || Comments || Link || E-Mail|| [423 views] Top|| File under:
Home Front: WoT
Russia Is Sending Troops To The US To Learn American Military Tactics
Russian paratroopers will meet up with American forces next month for an unprecedented military exercise in Colorado, according to RT News. It's the first time Russian service members will be invited into the United States for a joint drill.

A Russian airborne task force will "exercise with U.S. special service weapons," an announcement by Russian Defense Ministry spokesperson Col. Aleksandr Kucherenko revealed.

The official purpose of the joint training is to practice airborne tactics and anti-terror operations, such as dropping into a hostile area and conducting a "terrorist camp raid."

"Soldiers of the two countries will hold a tactical airborne operation, including reconnaissance of an imaginary terrorists' camp and a raid," said Kucherenko.

It's worth noting the Russians will have access to U.S. military weapons training at the Army's Fort Carson -- "Home of America's Best" -- ahead of the scheduled May 24-31 drills. They'll also be trained to understand and operate hardware used by U.S. forces in airborne missions including "parachuting, operation planning, reconnaissance, assault operations and evacuations by helicopter."

This announcement comes at a time when Russia actually has troops working in cooperation with China.

A joint naval drill in the Yellow Sea is currently underway, with Xinhuanet reporting the military exercises are focused on sea-to-air defense, anti-submarine warfare, recovery of hijacked vessels and shooting down aerial, maritime and underwater targets.
Posted by: Sherry || 04/28/2012 00:00 || Comments || Link || E-Mail|| [402 views] Top|| File under:
India-Pakistan
Laden family deported from Pakistan
[Bangla Daily Star] The family of al-Qaeda leader the late Osama bin Laden


... who was potted in Pakistain...


, killed almost a year ago by American special forces in a military town in northwest Pakistain, left Pakistain for

Soddy Arabia

early yesterday morning, the family lawyer told

Rooters

.

The move ends months of speculation about the fate of the three widows and 11 children, who were

jugged

by Pak security forces after the May 2 raid.

"Yes, they're being deported to

Soddy Arabia

," said Aamir Khalil, the family lawyer. "It is a special flight."

The jet took off at around 1:30am for

Soddy Arabia

, according to local TV channels. Its destination in the kingdom was not known.

At the house in Islamabad where the family were being held, a white minivan pulled up to take them to the airport. The women refused to enter the van with a crush of media around it, so officials covered its windows with plastic sheets.

The Ministry of the Interior, which was responsible for the family, issued a statement saying it had "passed orders for the deportation of 14 members of OBL family in pursuance of the Court orders".

"The family was kept safe and sound in a guest house ... They have been deported to the country of their choice,

Soddy Arabia

, today," it added.

Earlier this month, a court sentenced the women to 45 days in prison for entering Pakistain illegally. It ordered their deportation after the end of the prison term, which began on March 3 when they were formally

nabbed

.

Once outside Pakistain, the family could reveal details about how the world's most wanted man was able to hide in Pakistain for years, possibly assisted by elements of its powerful military and spy agency.

Any revelations about ties to bin Laden could embarrass Pakistain and anger Washington, which had been hunting bin Laden since the September 11, 2001, attacks on the United States.

Pak officials describe bin Laden's long presence in the hill-town of Abbottabad


... A pleasant city located only 30 convenient miles from Islamabad. The city is noted for its nice weather and good schools. It is the site of Pakistain's military academy, which was within comfortable walking distance of the residence of the late Osama bin Laden....


as a security lapse and reject suggestions that members of the military and intelligence service were complicit in hiding him there.

Posted by: Fred || 04/28/2012 00:00 || Comments || Link || E-Mail|| [380 views] Top|| File under: al-Qaeda
Israel-Palestine-Jordan
Abduct Israelis to free prisoners, Gaza leaders say
Islamic leaders in the

Gazoo

Strip called on Friday for

Orcs and similar vermin

to kidnap Israelis and use them as bargaining chips to secure the freedom of thousands of Paleostinians prisoners held in Israeli jails.

Human rights groups say up to 2,000 prisoners have joined an open-ended hunger strike to protest against jail conditions and thousands of Paleostinians staged a rally in the

Gazoo

Strip to support their cause.

"We should work hard to get (Israeli) prisoners in our hands in order to secure the freedom of our prisoners," Khaled al-Batsh, a senior member of the Islamic Jihad
...created after many members of the Egyptian

Mohammedan

Brotherhood decided the organization was becoming too moderate. Operations were conducted out of Egypt until 1981 when the group was exiled after the

liquidation

of President Anwar Sadat. They worked out of Gaza until they were exiled to Lebanon in 1987, where they clove tightly to Hezbollah. In 1989 they moved to Damascus, where they remain a subsidiary of Hezbollah...
, told the crowd. "I say to all armed factions, the way to free the prisoners is through swaps ... An arrest for an arrest, and freedom for freedom. This is the way," he said.

Israel last year freed some 1,000 Paleostinians in return for the release of Gilad Shalit, a soldier seized in 2006 and held by the Islamist group

Hamas, always the voice of sweet reason,

in secret captivity for five years.

Human Rights groups say at least 4,700 Paleostinians remain in Israeli jails, many of them convicted for violent crimes. Paleostinian leaders say they should be treated as prisoners of war, something Israel rejects.

Friday's rally saw participants waving both the green and black flags of Hamas and the Islamic Jihad - a sign of growing ties between the two groups, which share the same Islamist ideology and advocate the destruction of the state of Israel..
Posted by: trailing wife || 04/28/2012 00:00 || Comments || Link || E-Mail|| [417 views] Top|| File under:
Southeast Asia
Indonesian VP Suggests Mosques Dial It Down A Bit
Indonesian Vice President Boediono is the latest to add his voice to calls for Mosques to turn down the volume of their loud speakers.


But not what they say to the faithful inside...


"We fully understand that Azan [the call for prayer] is a holy calling for

Moslem

s to perform their praying obligation," Boediono said during a speech to open the national congress of Indonesian Board of Mosques (DMI) on Friday.

He said faint calls to prayer were more likely to enter a person's heart rather than loud and noisy sounds.

He said that holy Koran taught people to lower their voices while praying to God for guidance.

Boediono also said that mosques should not be used as places to spread radicalism, sectarian fanaticism and hatred toward other religions and beliefs.

"Mosques should not fall into the hands of those who suggest provocative teachings that could end up in violence and terrorism," he said. "[Mosques] should also prevent congregations from being intolerant, let alone the attitude of claiming other

Moslem

s as heretical."
Posted by: || 04/28/2012 07:08 || Comments || Link || E-Mail|| [279 views] Top|| File under:
Syria-Lebanon-Iran
U.S. (supposedly) signals major shift on Iran nuclear program
WASHINGTON -- In what would be a significant concession, Obama administration officials say they could support allowing Iran to maintain a crucial element of its disputed nuclear program if Tehran took other major steps to curb its ability to develop a nuclear bomb.

U.S. officials said they might agree to let Iran continue enriching uranium up to 5% purity, which is the upper end of the range for most civilian uses, if its government agrees to the unrestricted inspections, strict oversight and numerous safeguards that the United Nations has long demanded.


It's not a major shift at all. George Bush frequently told the Iranians the same thing. International treaties and the IEA all say that if you foreswear a nuclear weapons program then you're entitled to use nuclear energy for peaceful purposes.

Such a deal would face formidable obstacles. Iran has shown little willingness to meet international demands. And a shift in the U.S. position that Iran must halt all enrichment activities is likely to prompt strong objections from Israeli leaders; the probable Republican presidential nominee, Mitt Romney; and many members of Congress.

But a consensus has gradually emerged among U.S. and other officials that Iran is unlikely to agree to a complete halt in enrichment. Maintaining an unconditional demand that it do so could make it impossible to reach a negotiated deal to stop the country's nuclear program, thereby avoiding a military attack.


The sticking point has always been Iran's intent: the demand to stop all enrichment was meant to force Iran to clarify that intent and then abide by international law (you know, that law the Democrats claim they favor).

Iran has produced 210 pounds of 20%-enriched uranium for what it says are peaceful purposes, according to the U.N.'s International Atomic Energy Agency, but it has purified about 6 tons at 5% or below. Uranium is considered weapons grade at about 90% enrichment.


But you can make a dirty kaboom with 20% enriched uranium. And there's no peaceful purpose for 20% enriched uranium; it's merely a stage on the way to 90% enrichment.

The question of whether to permit even low enrichment is highly sensitive for the U.S. government and its allies because of the risk that Iranian scientists still might be able to gain the knowledge and experience to someday build a bomb. But administration officials hope a new negotiating stance, backed by punishing economic sanctions, could help end the crisis.


It won't curb the crisis, it will put the crisis off to January, 2013, which would suit Champ just fine. An 'agreement' would be used the same as killing bin Laden has been used -- to 'spike the football', as the political phrase goes. This is what Presidents do in election years when the economy is in the toilet.

The United States and five other world powers began talks with Iran on April 14 in Istanbul, Turkey, to try to broker a deal amid threats from Israel that it will bomb Iranian nuclear installations if the program isn't dismantled soon.


Alternately, they'll broker an agreement and Israel (and the Ruritanians) will continue to sabotage the Iranian nuclear program. As long as Iran has nuclear scientists, Israel has incentive to whack them.

The U.S. and its allies were heartened that Iran agreed in Istanbul to keep talking; at a meeting 15 months earlier, its negotiator had refused to even discuss the country's nuclear program. Talks are scheduled to resume in Baghdad on May 23.


And run through November 5th...

At least publicly, the administration had denied suggestions that it would consider approving any Iranian enrichment effort. But recently, some officials had hinted they might be willing to reevaluate that position, although with numerous caveats.

A senior administration official said that if Iran fulfills U.S. and other world powers' demands for strict enforcement of U.N. monitoring and safeguards, "there can be a discussion" of allowing low-level domestic enrichment, "and maybe we can get there, potentially." But the official emphasized that such discussions remained only a small possibility because Iran has shown so little willingness to meet international demands.

Gary Samore, the top White House official on nuclear nonproliferation, left open the door to Iranian enrichment in recent comments, saying the decision on which parts of Tehran's program can continue "is a matter for negotiations."

"We recognize that Iran has the right to a peaceful nuclear energy program, once it has addressed concerns about its nuclear activities," Samore told Radio Free Europe-Radio Liberty on April 17.


Again, that's not a change.

Iran is a signatory to the Nuclear Nonproliferation Treaty, which says countries have a right to enrich uranium if they comply with rules to prevent bomb making. The six nations negotiating with Iran have agreed that the principles of the treaty would guide the discussions.

The U.S. and other nations are most worried about Iran's small stockpile of 20%-grade uranium. At that level, the uranium can be refined to weapons grade with relative ease. The so-called P5-plus-1 nations negotiating with Iran -- the United States, China, Russia, France, Britain and Germany -- have agreed that Iran must halt all 20% enrichment and ship that stockpile out of the country. Iran also must provide full disclosure of previous nuclear work, and sign and adhere to two additional treaty protocols that provide for more vigorous oversight, they say.

But the group now appears to be moving toward allowing lower-level enrichment, according to diplomats and nonproliferation experts.

That position is contrary to the mood of many in Congress. Lawmakers in both houses have begun circulating resolutions, with support from dozens of members, that demand an end to all Iranian enrichment. One senior Senate aide involved in the issue said any deal allowing continued enrichment "would be dead on arrival" in Congress.

Over the last several years, Congress has led the push for increasingly tough sanctions against Iran, and could approve even tougher measures that would drive Tehran away from any potential deal with the U.S. and other powers.

Israeli Prime Minister Benjamin Netanyahu also remains staunchly opposed. He argues that letting any centrifuges spin in Iran will allow scientists there to sharpen their mastery of nuclear science and edge toward bomb-making capability.

Israeli officials have talked of attacking Iranian's nuclear facilities before they are so advanced and hidden so deeply underground that they are invulnerable to bombs.

But Defense Minister Ehud Barak, in an interview last month with the Jerusalem Post, outlined goals that would allow Iran to retain some low-enriched uranium for nonmilitary purposes. He did not call for an end to all enrichment.

"There have been many signals lately that the red line has shifted and they're no longer pushing for full suspension," said Michael Singh, who served as President George W. Bush's top Iran advisor and who strongly opposes allowing Iran to enrich any uranium.

George Perkovich, a nonproliferation specialist at the Carnegie Endowment for International Peace, said he was among the U.S. hawks who believed until recently that "you have to hold the line on enrichment by Iran."

Now, he said, "that view has been overtaken by events." Iran has enriched more uranium, public support for the program is widespread, and the prospects of giving up all enrichment "has become a nationalist taboo in Iran."
Posted by: Steve White || 04/28/2012 13:46 || Comments || Link || E-Mail|| [288 views] Top|| File under:
Iran planning to cut internet access to rest of world
So how can they do business with the rest of the world?


Iran is drawing up plans to cut off its internet users from the rest of the world with a so-called Halal or "clean" internet.
Iranians are already used to censors blocking Facebook, Gmail and foreign news sites, and being spied on with surveillance software purchased from Western companies.

But the ambitious plans would go much further, blocking access to foreign-based social media sites and email. Instead, there will be an Iranian version of Facebook and a new email service, to be called Iran Mail. Users will have to register their home address and social security number with police.

The plans have received the backing of the Supreme Leader Ayatollah Ali Khamenei, the most powerful man in Iran, who has denounced the internet as sinful and a means for the West to wage "soft war" by invading Iranian culture.

But his real target is anti-regime activists who have relied on the internet since the failure of the "Green Revolution" which followed the disputed 2009 election. Since then security has been so tight on Iran's streets that protests are broken up almost as soon as they start.

When the system, called Halal internet or National Internet by the regime, is introduced this summer only a few approved and carefully monitored businesses and government departments will have access to the World Wide Web. In effect Iran will have a giant, country-wide intranet, with cyber police blocking websites that are not approved.
Posted by: tipper || 04/28/2012 14:14 || Comments || Link || E-Mail|| [275 views] Top|| File under:
U.S. Amasses Stealth-Jet Armada Near Iran
The U.S. Air Force is quietly assembling the world's most powerful air-to-air fighting team at bases near Iran. Stealthy F-22 Raptors on their first front-line deployment have joined a potent mix of active-duty and Air National Guard F-15 Eagles, including some fitted with the latest advanced radars. The Raptor-Eagle team has been honing special tactics for clearing the air of Iranian fighters in the event of war.

The fighters join a growing naval armada that includes Navy carriers, submarines, cruisers and destroyers plus patrol boats and minesweepers enhanced with the latest close-in weaponry.

It's been years since the Air Force has maintained a significant dogfighting presence in the Middle East. During the 2003 invasion of Iraq Boeing-made F-15Cs flew air patrols from

Soddy Arabia

, but the Iraqi air force put up no resistance and the Eagle squadrons soon departed. For the next nine years Air Force deployments to the Middle East were handled by ground-attack planes such as A-10s, F-16s and twin-seat F-15E Strike Eagles.

The 1980s-vintage F-15Cs, plagued by structural problems, stayed home in the U.S. and Japan. The brand-new F-22s, built by Lockheed Martin, suffered their own mechanical and safety problems. When they ventured from their home bases in Virginia, Alaska and New Mexico, it was only for short training exercises over the Pacific. The F-15Cs and F-22s sat out last year's Libya war.

The Air Force fixed the F-15s and partially patched up the F-22s just in time for the escalating stand-off over Iran's suspected nuclear weapons program. In March the Air Force deployed the Massachusetts Air National Guard's 104th Fighter Wing, flying 20 standard F-15Cs, to an "undisclosed" air base in Southwest Asia -- probably either Al Dhafra in the United Arab Emirates or Al Udeid in Qatar. The highly-experienced Massachusetts Guardsmen, who typically have several years more experience than their active-duty counterparts, would be ready "should Iran test the 104th," said wing commander Col. Robert Brooks
Posted by: Sherry || 04/28/2012 00:00 || Comments || Link || E-Mail|| [772 views] Top|| File under:
Who's in the News
39
[untagged]
2
al-Qaeda in North Africa
2
Govt of Pakistan
2
Govt of Syria
2
Arab Spring
2
al-Shabaab
2
Taliban
1
al-Qaeda in Pakistan
1
al-Qaeda in Europe
1
TTP
1
al-Qaeda
1
al-Qaeda in Arabia
1
Thai Insurgency
Bookmark
E-Mail Me
The Classics
The O Club
Rantburg Store
Comments Spam
The Bloids
The Never-ending Story
Thugburg
RSS Links
Gulf War I
The Way We Were
Bio
Merry-Go-Blog
Hair Through the Ages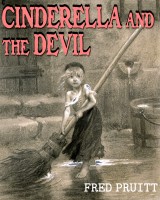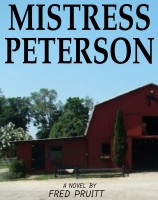 On Sale now!


A multi-volume chronology and reference guide set detailing three years of the Mexican Drug War between 2010 and 2012.

Rantburg.com and borderlandbeat.com correspondent and author Chris Covert presents his first non-fiction work detailing the drug and gang related violence in Mexico.

Chris gives us Mexican press dispatches of drug and gang war violence over three years, presented in a multi volume set intended to chronicle the death, violence and mayhem which has dominated Mexico for six years.
Click here for more information


Meet the Mods
In no particular order...


Steve White
Seafarious
Pappy
lotp
Scooter McGruder
john frum
tu3031
badanov
sherry
ryuge
GolfBravoUSMC
Bright Pebbles
trailing wife
Gloria
Fred
Besoeker
Glenmore
Frank G
3dc
Skidmark
Alaska Paul



Better than the average link...



Rantburg was assembled from recycled algorithms in the United States of America. No trees were destroyed in the production of this weblog. We did hurt some, though. Sorry.
54.166.141.12