Afghanistan
General Allen: Triage of Afghan Mission
Faced with an order from President Obama to withdraw 23,000 troops by the end of the summer, and the prospect of further reductions next year, Allen is hastily transforming the U.S. military mission in Afghanistan. Instead of trying to continue large U.S. counterinsurgency operations for as long as he can, he is accelerating a handover of responsibility to Afghan security forces. He plans to order American and NATO troops to push Afghans into the lead across much of the country this summer, even in insurgent-ridden places that had not been candidates for an early transfer.


Then there is the Frog early departure.


"My instruction to my commanders is to get the [Afghans] into the fight," Allen said in an interview. "The sooner I can get them there, while I still have the time and the combat power, the more I can catch them when if they fall."

Here in Ghazni province, where American forces will mount the last major offensive of the decade-long war over the next few months, he is narrowing long-held U.S. goals. Instead of trying to reform the Afghan government, protect the civilian population and conduct security operations until Afghan forces are ready to take over -- all of which Americans sought to do as recently as last year -- a newly arrived brigade from the U.S. Army's 82nd Airborne Division plans to spend the summer attacking Taliban redoubts before departing in mid-September, regardless of whether Afghan soldiers are capable of holding their own.


The war is over because The One says it is. Victory will be proclaimed by the media - or comparisons to Vietnam.


But it is the silver-haired Allen, widely regarded in the military as one of the sharpest strategic thinkers in a four-star uniform, who may have the greatest impact on Afghanistan's future -- and America's legacy in the strife-torn nation. Unlike his predecessors, who had the luxury of troops and money, he has been forced to triage. He has narrowed targets for the development of local government, the pursuit of graft and the development of the country's economy.

His pragmatic focus is on the one prerequisite for America to head to the exits, as defined by the White House: Afghan security forces that are strong enough to keep the Taliban, which continues to enjoy sanctuary in neighboring Pakistan, from toppling the Kabul government.

Although much of the Afghan army remains raggedy, with weak leadership and persistent supply shortages, he is betting that shifting responsibility sooner will increase the odds that Afghans will be able to stand their ground once the U.S. presence shrinks.
Posted by: Bobby || 05/13/2012 10:42 || Comments || Link || E-Mail|| [573 views] Top|| File under:
Afghan commanders refuse to conduct night-ops, cite civilian casualties
Via Stripes, from the Washington Post's "Don't Kill Me When You Take Over" files:

Afghan commanders have refused more than a dozen times within the past two months to act on U.S. intelligence regarding high-level insurgents, arguing that night-time operations to target the men would result in civilian casualties, Afghan officials say. The defiance highlights the shift underway in Afghanistan as Afghan commanders make use of their newfound power to veto operations proposed by their NATO counterparts. Many of the rejected night operations are later conducted once civilians are no longer in the vicinity of the targets, said Gen. Sher Mohammad Karimi, the top Afghan army officer.

To Afghan leaders, the decisions made by their commanders reflect growing Afghan autonomy from Western forces as NATO draws down, and prove that Afghan forces are willing to exercise more caution than foreign troops when civilian lives are at stake. But the resistance to American guidance on night operations represents the clearest indication to date that Afghan military commanders are heeding a directive from President Hamid Karzai last month. Just a day after signing a 10-year bilateral agreement with the United States, Karzai said Afghan soldiers should discard questionable information provided by the U.S. military. Each time civilians are killed in either a NATO or Afghan operation, Karzai or one of his advisers calls the Defense Ministry for an explanation. Karimi said the president's involvement in military affairs centers largely on reducing civilian casualties rather than on dictating troop levels or strategy.

U.S. officials point to progress they have made in their own efforts to reduce civilian casualties, and say that while the Afghans occasionally choose not to act on American intelligence, night operations are nonetheless frequently conducted. Americans continue to provide logistical support and backup, U.S. officials say, using their aircraft to deposit Afghan soldiers at the targets.
Posted by: Pappy || 05/13/2012 00:00 || Comments || Link || E-Mail|| [382 views] Top|| File under:
Africa Horn
Hiiran regional admin dismisses the arrest of Traditional elders by Al shabab
(Sh. M. Network)- The regional administration of Hiraan region for Somali government has strongly denied
No, no! Certainly not!
reports of mass arrests by Al shabab

beturbanned goons

linked with Al Qaeda in the region.

"It was baseless and exaggerated propaganda that Al shabab fighters have

kidnapped

dozens of local Somali Traditional elders by the end of last week as they were preparing to travel to Mogadishu for taking part the on going clan-elders' gathering in the capital," said Kamadid Mumin Ali,the head of the aid agencies relations for Hiiran regional administration.

He said the traditional elders from the Hiiran region have already arrived at the meeting inMogadishu, rebuffing recent comments made by Somali MP Dahir Amin Jesow n which he reported that 100 of Somali elders were jugged
Drop the rosco and step away witcher hands up!
by the

beturbanned goons

for their intension of Mogadishu meeting Participation.

It was impossible to reach Al shabab leaders for comments to verify these contradicting reports. the group has already threatened the elders at the meeting in mogadishu who are tasked to select a constituent assembly that will adop the draft constitution and new parliament of Somalia.
Posted by: Fred || 05/13/2012 00:00 || Comments || Link || E-Mail|| [284 views] Top|| File under: al-Shabaab
Africa North
Egyptian Candidate Threatens Israel with Iranian Axis
Israel may face a new Iranian-Egyptian threat if presidential candidate Hisham El-Bastawisi winds his bid to succeed Egyptian President Hosni Mubarak, whose ouster he encouraged.

Backed by the left-wing Tagammu party, El-Bastawisi said on Saturday that building good relations with Iran would be one of his highest priorities. Israel already faces a northern "axis of evil" by the alliance between Iran, Syria and Lebanon.

El-Bastawisi also promised to revise the Camp David Accords to allow the army to increase an armed presence in the Sinai Peninsula, the Egyptian website Ahram reported.

El-Bastawisi is a prominent reformist judge who helped lead opposition for judiciary independence under the regime of Mubarak, who now is on trial for mass murder of demonstrators in last year's popular uprising.

Regardless of the outcome of the Egyptian prudential elections later this month, the new Cairo regime is bound to be more anti-Israel than it was under Mubarak.
Posted by: tipper || 05/13/2012 10:39 || Comments || Link || E-Mail|| [388 views] Top|| File under:
Egypt presidential candidate seeks Constitution based on Sharia Law
Egypt's Constitution should be based on the Koran and Sharia law, presidential candidate from the Muslim Brotherhood Islamist movement Mohamed Morsi said.

"The Koran is our constitution, the Prophet is our leader, jihad is our path and death in the name of Allah is our goal," Morsi said in his election speech before Cairo University students on Saturday night.

Today Egypt is close as never before to the triumph of Islam at all the state levels, he said.

"Today we can establish Sharia law because our nation will acquire well-being only with Islam and Sharia. The Muslim Brothers and the Freedom and Justice Party will be the conductors of these goals," he said.

The Muslim Brotherhood Islamist group has been banned in Egypt for decades before being legalized following the ouster of President Hosni Mubarak in last year's popular uprising, and has since emerged as a powerful political force.

The first round of Egypt's presidential election is scheduled for May 23-24. The presidential campaign starts on April 30 and finishes at midnight on May 21.

The president will be elected for a four-year term.
Posted by: tipper || 05/13/2012 08:29 || Comments || Link || E-Mail|| [337 views] Top|| File under:
Arabia
Gulf leaders to discuss political union-Bahrain minister
Gulf Arab leaders meeting on Monday are expected to discuss closer political union, starting with two or three countries including Saudi Arabia and Bahrain, a government minister in Bahrain said on Sunday.

Leaders of the Gulf Cooperation Council (GCC), which includes Kuwait, Bahrain, Qatar, the United Arab Emirates and Oman, meet as they grow increasingly concerned over Iran and Al-Qaeda after the Arab uprisings.

"I expect there will be an announcement of two or three countries. We can't be sure but I have a strong expectation," said Samira Rajab, minister of state for information affairs.

"Sovereignty will remain with each of the countries and they would remain as U.N. members but they would unite in decisions regarding foreign relations, security, military and economy."


Posted by: tipper || 05/13/2012 07:31 || Comments || Link || E-Mail|| [353 views] Top|| File under:
Reports say Saudis seek merging with Bahrain
[Iran Press TV] Reports say Soddy Arabia


...a kingdom taking up the bulk of the Arabian peninsula. Its primary economic activity involves exporting oil and soaking Islamic rubes on the annual hajj pilgrimage. The country supports a large number of princes in whatcha might call princely splendor. When the oil runs out the rest of the world is going to kick sand in their national face...


is seeking to merge with Bahrain in line with plans to unify the six Arab member states of the [Persian] Gulf Cooperation Council.


... the Medes and the Persians are very sensitive on the subject of the Persian Gulf, which the Arabs refer to as the Arabian Gulf...


Members of the [Persian] Gulf Cooperation Council, including Saudi Arabia, Kuwait, Bahrain, Qatar, the United Arab Emirates and Oman, are expected to meet and discuss closer union among the six countries on May 14.

The member states claim the purpose of the unity is to counter regional threats.

In December 2011,
King of the Arabians, Sheikh of the Burning Sands Abdullah


... Fifth out of 37 sons of King Abdulaziz to ascend to the throne. He is, after his half-brothers Bandar and Musa'id, the third eldest of the living sons of Abdul Aziz ibn Saud. Abdullah's mother is from the Rashid clan, longtime rivals of the Saud. He has 6 sons and 15 daughters and about $20 billion. His youngest son is just seven years old...


called on the council members to move "beyond the stage of cooperation and into the stage of unity in a single entity."

Reports say Saudi Arabia will merge initially with Bahrain in order for the six-member Arab council to reach unity.

This comes while some members of the council have expressed concern


...meaning the brow was mildly wrinkled, the eyebrows drawn slightly together, and a thoughtful expression assumed, not that anything was actually done or indeed that any thought was actually expended...


about Saudi Arabia's possible dominance over the other five countries if the council becomes unified.

A Qatari official, whose name was not mentioned in the news reports, said on Friday that Doha "sees this all as Saudi's way of undermining the [Persian] Gulf States bilateral relations and forcing its own agenda."

Meanwhile,


...back at the argument, Jane reached into her purse for her .38...


many commentators say it is unlikely that such unification occur within the [Persian] Gulf Cooperation Council.

Posted by: Fred || 05/13/2012 00:00 || Comments || Link || E-Mail|| [341 views] Top|| File under:
Use of Americans in fighting Al-Qaeda denied
[Yemen Post] Yemeni military sources have denied that US forces are brought to participate in fighting Al-Qaeda in the southern governorate of Abyan
...a governorate of Yemen. The region was a base to the Aden-Abyan Islamic Army terrorist group until it dropped the name and joined al-Qaeda. Its capital is Zinjibar. In March 2011, al-Qaeda in the Arabian Peninsula declared the governate an Islamic Emirate after seizing control of the region. The New York Times fastidiously reported that those in control, while Islamic hard boyz, are not in fact al-Qaeda, but something else that looks, tastes, smells, and acts the same. Yemeni government forces launched an effort to re-establish control of the region when President-for-Life Saleh was tossed and the carnage continues...
The sources made it clear that a number of military US experts were brought in to train anti-terrorism forces tasked with fighting al-Qaeda in some southern governorates.

Sources had told Yemen Post that the United States sent nearly 45 counter-terror trainers to Yemen this week in an effort to strengthen the Yemeni government's ability to fight al-Qaeda.

According to the Christian Science Monitor, the Pentagon announced that it has begun sending US troops into Yemen.

" The troops will help train Yemeni soldiers, and together with a campaign of drone strikes and an increased intelligence presence, the aim is to hold AQAP in check while rebuilding the Yemeni government's capacity to fight its own battles" the newspaper added

Meanwhile,


...back at the scene of the crime, Lieutenant Queeg had an idea: there was a simple way to tell whether Manetti had been the triggerman -- just look at his shoes!...


the Yemeni military started its attacks against some areas of Abyan that are under the control of the Anar Al-Sharia (Supporters of the Islamic Law) an Al-Qaeda-linked group.

Local sources affirmed that rocks of

kaboom

s were heard in Jaar after military units imposed a siege on the town since the morning of Saturday.

The sources affirmed that the military goes on its progress, pointing out that it stormed the town from its western-north direction.

Three

big shot

s of Al-Qaeda leaders were killed in Lawdar town of Abyan on Thursday and Friday after

festivities

broke out between the 111 Infantry Brigade and public committee formed of local

rustics

.

However,


women are made to be loved, not understood...


Al-Qaeda killed and captured dozens of Yemeni soldiers on Monday two days after Yemen President Abdu Rabu Mansour Hadi vowed to defeat Al-Qaeda in Abyan, his birthplace province.

Posted by: Fred || 05/13/2012 00:00 || Comments || Link || E-Mail|| [272 views] Top|| File under: al-Qaeda in Arabia
Home Front: WoT
Second Anti-Muslim Class Run By Military Officials Revealed
'

Hamas, always the voice of sweet reason,

has infiltrated the U.S. government and the rules of war no longer apply.'

A second anti-Islamic course being taught to U.S. military officers has been discovered following revelations that one class advocated 'total war' against

Moslem

s.



Al Jizz

obtained the material from a course taught on a military base in Virginia which imply that the Paleostinian terrorist group Hamas has infiltrated the U.S government at the highest levels.

The slides seemingly warn officers of a link between

Moslem

Civil Liberties Advocacy Organisation (CAIR), and other American

Moslem

groups, with Hamas.


Our military people need to know that, because it's true.

Both courses are voluntary and were put together by the same group, a nonprofit that offers classes and workshops to military and government officials.



The slides are apparently approved by two retired three-star generals and James Woolsey, a former CIS director.

One of the slides in the course, which was taught to senior military officers in north Virginia, says that the Geneva Conventions are 'no longer relevant' when fighting against

Moslem

s,

Al Jizz

reported.

Hundreds of slides were sent to the news website by an unidentified soldier who said 'this bigoted conspiracy cabal is both disgusting and so deeply un-American.'


One soldier's opinion. Odd that he would send it to Al Jazeera instead of the New York Times, though...

The shocking slides are part of a course called 'Understanding the Threat to America', which was taught at Joint Forces Staff College by Army Lieutenant Colonel Matthew Dooley.

Dooley has since been suspended from the army but still works at the college.


...which may suggest that the Joint Forces do not disapprove of the work he's been doing...

The presentation - entitled 'So What Can We Do?' A Counter - Jihad Op Design Model - lists Dresden, Tokyo, Hiroshima and Nagasaki as precedents which can be applied to 'Mecca and Medina's destruction.'

The presentation reads: 'Given the factual basis of what "Islamists" say they seek to impose on the world, the United States has come to accept that radical "true Islam" is both a political and military enemy to free people throughout the world.


Note the sarcasm quotes around true Islam, modified by the adjective radical and referring to Islamists rather than Muslims in the first clause of the sentence...

'It is therefore time for the United States to make our true intentions clear. This barbaric ideology will no longer be tolerated. Islam must change or we will facilitate its self destruction.'


And, in fact, some in the Islamist movement do seem to be changing, inasmuch as they've grasped that engaging in violence against the homelands of the unbelievers results in harm to the Ummah rather than the historic bounties of conquest, and therefore other pathways ought to be pursued.

The documents showed that both the anti-Islamic courses were prepared by the Strategic Engagement Group, Inc., according to

Al Jizz

.

The group formed in 2010 'for the purpose of exposing and defeating efforts to subvert the United States Constitution and subjugate the American People,' says the company's website.


That's the first sentence. The second paragraph has an interesting list of clients.

Ibrahim Hooper, CAIR's national communications director, told

Al Jizz

: 'The intention of these trainers is to demonise Islam and to marginalise American

Moslem

s.'


He says things like that an awful lot.

The slides are apparently approved by two retired three-star generals and James Woolsey, a former CIS director.


Is that the same gentleman who used to be director of the CIA?

John Kirby, a

front man

for the Department of Defense, said: 'The material that was presented to us as a matter of concern by this young officer student certainly is not in keeping with our values - and more importantly, not even in keeping with the strategy as we see it in the "War on Terror".'
Posted by: || 05/13/2012 23:53 || Comments || Link || E-Mail|| [303 views] Top|| File under:
India-Pakistan
Pakistan, US military leadership meets at GHQ
[Dawn] A high-level meeting between top leaders of the American and Pak armed forces was held at the Army's General Headquarters (GHQ) in Rawalpindi on Saturday, DawnNews reported.

A delegation of the NATO


...the North Atlantic Treaty Organization. Originally it was a mutual defense pact directed against an expansionist Soviet Union. In later years it evolved into a mechanism for picking the American pocket while criticizing the cut of the American pants...


-led International Security Assistance Force (Isaf) led by its commander General John Allen, which arrived in the Pak garrison town earlier today, met with the Pak Chief of Army Staff General Ashfaq Pervez Kiyani.

According to a

blurb

from the Inter-Services Public Relations (ISPR), talks between the two key military officials were held over matters of border security.

The talks focused on operations in border areas and coordination mechanisms to avoid untoward incidents, said the

blurb

.

The issue of reopening ground supply routes to Afghanistan was also discussed at the meeting, sources told DawnNews.

Pakistain closed transit routes to Afghanistan after a NATO cross-border air attack last November killed 24 Pak soldiers at the Salala checkpost on the Pak-Afghan border.

The country has demanded a formal apology from the US for the cross-border attack before it reopens the supply routes, and has also called for an end to US drone strikes on its tribal areas bordering Afghanistan.

According to ISPR, the visit by the Isaf delegation is in connection to the Tripartite Commission meeting -- a trilateral meeting between the military authorities of Pakistain, Afghanistan and the Isaf scheduled to take place here.

"The tripartite commission is expected to meet after the arrival of Afghan army chief, General Sher Muhammad Karimi on Sunday," a

security bigshot

said, according to an AFP report. He said the date and time of the commission's meeting will be disclosed later.

Both the Pak Army chief and Gen Allen, the top American commander in Afghanistan, will be attending the meeting of the Tripartite Commission.

The meeting comes after NATO Secretary General Anders Fogh Rasmussen hinted on Friday that Pakistain could miss out on the important NATO summit in Chicago if it fails to reopen supply routes in time.

The conference in Chicago to be held on May 20-21, to be attended by more than 60 leaders and heads of state, is regarded as a crucial summit which will map out a future for Afghanistan after most foreign troops withdraw from the warn-ton country by the end of 2014.

Posted by: Fred || 05/13/2012 00:00 || Comments || Link || E-Mail|| [294 views] Top|| File under: Govt of Pakistan
Gilani denies Zawahiri's presence in Pakistan
[Dawn] The Pak prime minister, who is currently in the United Kingdom on an official five-day visit, has denied the presence of Ayman al-
Zawahiri
... Formerly second in command of al-Qaeda, now the head cheese, occasionally described as the real brains of the outfit. Formerly the Mister Big of Egyptian Islamic Jihad. Bumped off Abdullah Azzam with a car boom in the course of one of their little disputes. Is thought to have composed bin Laden's fatwa entitled World Islamic Front Against Jews and Crusaders. Currently residing in the North Wazoo area. That is not a horn growing from the middle of his forehead, but a prayer bump, attesting to how devout he is...
on Pak soil.


"No, no -- perish the thought! And also, pshaw! We would know if he were here, after all... unless we didn't, of course, like that Osama bin Laden, damn his eyes."

In interviews to British news outlets on Saturday, Prime Minister Yousuf Raza Gilani


... Pakistain's erstwhile current prime minister, whose occasional feats of mental gymnastics can be awe-inspiring ...


said the al Qaeda leader is not in Pakistain and that the US has failed to provide any "actionable information" to suggest otherwise.

"Why should I think he (Zawahiri) is in Pakistain?" Gilani asked the Daily Telegraph. "You (US) have claimed that somebody has said that he is in Pakistain... if there is any information, please share it with us."

US Secretary of State Hillary Clinton
... sometimes described as The Woman to Call at 3 a.m. and at other times as Mrs. Bill, never as Another Al Haig ...
on Monday had said the US believed Zawahiri was present somewhere in Pakistain.

"There have been lots of ups and downs in our relationship," PM Gilani said in another interview later on Saturday. "We know the importance of the United States. We really want to improve our relations. We are in the middle of discussions and I am sure that better things will come out."

Gilani stressed that he wanted to improve relations with the US following the killing of al Qaeda chief the late Osama bin Laden


... who has left the building...


in Pakistain last year.

Moreover, the premier described the relationship between the US and Pak intelligence agencies as "good".

"All high-value targets of al Qaeda have been achieved with the support and help of the ISI," he said. "Therefore, when we are working together so closely, I think there should be no hesitation in sharing information with Pakistain."

On Monday, Clinton, who was on a visit to India, had also criticised Pakistain for not doing enough against Lashkar-e-Taiba
...the Army of the Pure, an Ahl-e-Hadith terror organization founded by Hafiz Saeed. LeT masquerades behind the Jamaat-ud-Dawa facade within Pakistain and periodically blows things up and kills people in India. Despite the fact that it is banned, always an interesting concept in Pakistain, the organization remains an blatant tool and perhaps an arm of the ISI...
leader Hafiz Muhammad Saeed



...who would be wearing a canvas jacket with very long sleeves anyplace but Pakistain...


-- the alleged

criminal mastermind

of the 2008 Mumbai attacks.

The prime minister said in his Saturday's interview that there was insufficient evidence to warrant Saeed's arrest. "If you arrest him, that means he will be released by the courts. For the courts you need more evidence," he added.

The Pak premier is in London to review the one-year progress of the Pak-UK Strategic Dialogue process.

Posted by: Fred || 05/13/2012 00:00 || Comments || Link || E-Mail|| [261 views] Top|| File under: Govt of Pakistan
Stadiums stand empty in isolated Pakistan
AFP - Bloody Karachi


...formerly the capital of Pakistain, now merely its most important port and financial center. It may be the largest city in the world, with a population of 18 million, most of whom hate each other and many of whom are armed and dangerous...


's National Stadium was once a dusty, sweaty hell for visiting cricketers, a cauldron of heat and noise where Pakistain went unbeaten in Tests for more than 45 years.

But now, three years after international sides stopped coming to the country in the wake of a deadly

bad turban

attack on a Sri Lankan team bus, the stands are silent, deserted and rusting with disuse.

It is a scene repeated in stadiums across Pakistain. Since the gun attack in Lahore, the country has not hosted a full international in any sport, barring a short series of hockey friendlies against lowly China.

Last month it organised a visit by the Bangladesh cricket team, only to have it postponed a week later over security fears, to the dismay of Pak officials.

And Pakistain's announcement on Wednesday that Canada may visit this year was quickly played down by Cricket Canada chief Doug Hannum, who called it a "potential tour" and said no formal talks had taken place.

Even the aftermath of the September 11, 2001 attacks on the US did not deter foreign teams: Pakistain hosted arch-rivals India -- considered the biggest target for

forces of Evil

-- for cricket tours in 2004 and 2006, and staged the World Open squash tournament in 2003 and Champions Trophy hockey in 2004.

But when

gunnies

attacked the Sri Lankan team bus during the third cricket Test in Lahore in March 2009, killing eight people and wounding seven players, Pakistain was cast into sporting purdah.

It was no longer true that sports were not a target for

forces of Evil

and ever since, teams have been unwilling to come.

For three years, Pakistain have held their "home" cricket series in neutral countries, mostly the United Arab Emirates. All their Davis Cup tennis matches and hockey fixtures have been played away from home.

Ehsan Mani, former president of the International Cricket Council (ICC), believes the Pakistain Cricket Board (PCB) are going the wrong way about seeking to end their isolation.

"The Bangladesh team not coming to Pakistain is a setback," Mani said. "But I would say that the PCB's strategy is totally wrong as they are, like, begging teams to come, which is wrong."

Mani said Pakistain needs to get the ICC to set security guidelines. But he added that even if Bangladesh had come, others were not likely to follow.

"I can't speculate whether Bangladesh Cricket Board wanted to send the team or not, but Bangladesh's visit would not have convinced England or Australia," he said.

But most dangerous are the financial implications.

"PCB would feel the financial pinch soon," Tauqir Zia, a former PCB chairman, told AFP. "Their expenses per year are 1.6 billion rupees ($17.6 million) and this cannot be borne until you earn by hosting cricket. Otherwise you have to go to the ICC and ask for funds."

Hockey survives on millions of rupees in government grants, while football is supported by international body FIFA through the Goal development scheme.

For former Pak Test fast bowler Jalal-ud-Din, the key to Pakistain coming in from the cold is wooing the old enemy next door: India.

"Cricket revival, I believe, is related to India because they are the super powers," he said. "PCB must form a team of players and diplomats and send it to various countries in order to convince them to tour."

Jalal also blamed poor governance in the PCB, saying that under former chairman Ijaz Butt "our relationship with other countries worsened and we are paying for that".
Posted by: trailing wife || 05/13/2012 00:00 || Comments || Link || E-Mail|| [279 views] Top|| File under:
Nuggets From The Urdu Press
Opposing America may cost us dear
Railways minister Ghulam Ahmad Bilour of ANP told Mashriq that taking on America as enemy could cost Pakistain dear, hence Pakistain should think with a cool head instead of being swept away by passion. He said that if PM Gilani gets punished by the Supreme Court his political stature will increase. He said that NATO


...the North Atlantic Treaty Organization. It's headquartered in Belgium. That sez it all....


supply line should be resumed.
 
Egyptian dancer weds and divorces top

holy man


Daily Mashriq reported that a belly dancer of Egypt revealed that she had wed and divorced the top leader of the Salafist Party Al Nur. But leader al Masari said that he could swear by Allah that he heard the name of the said dancer for the first time and had not wed her. But the Islamists of Egypt were greatly disturbed by the scandal.
 
Tehrik Insaf's internal conflicts
Daily Nawa-e-Waqt reported that internal rifts had appeared in Tehrik Insaf of Imran Khan

... aka Taliban Khan, who is the lightweight's lightweight...
because the big names who had entered the party had developed differences with the top leader. A session at the house of Khwaja Muhammad Hoti was attended by Khursheed Mehmood Kasuri and other workers who thought that partymen were being insulted.
 
America recreating British India
Famous columnist Abdul Qadir Hasan wrote in Express that America wanted South Asia to revert to India under the British Raj with Sri Lanka, Pakistain and Bangladesh back as part of the Indian state. But in this plan Pakistain was the only obstacle because its Army was still ready to die (mar-mitna) for the state which was now a nuclear power. India did not have the guts to attack Pakistain and, if it did, nothing will be left of it (kuchch nahin bachay ga).


 For a very tightly defined measure of nothing which means still more than of Pakistan, this is very true.

Columnist as arbiter
Columnist Nusrat Javeed wrote in Express that he found it strange that whenever a public figure became powerful he as a columnist started feeling hostile towards him, on the principle of accountability of public figures. He said he felt sympathy for Babar Awan who was once so powerful but was now Joseph without his caravan (Yusuf-e-bekarvan).
 
Fazl Karim too against NATO route
Great Barelvi religious leader Sahibzada Fazl Karim told Jinnah that reopening of the NATO route would be like signing the deed of slavery to the US. He said it would be criminal to sell the nation for a few dollars after the nation had rejected this sale. Pak rulers should learn from the downfall of Arab leaders.
 
Imran not opposed to NATO route
Daily Jang reported Imran Khan as saying that his party Tehrik Insaf will not support the opposition alliance opposing the resumption of NATO supply route. He said this after his representatives attended some rallies of the Defence of Pakistain Council composed of 40 religious parties now opposing the parliamentary recommendation that the supply route be reopened under new conditions.
 
Javed Hashmi took Rs 1.8 crore
Famous politician now in Tehrik Insaf Javed Hashmi told Express that he did go to the house of General Aslam Beg but did not take any money from the Mehrangate fund of Yunus Habib who said that Javed Hashmi indeed took Rs 1 crore 87 lakh.
 
Meera to become columnist
Famous Pak filmstar Meera told Jinnah that she was fond of writing from his childhood and could produce high quality writing in Urdu and now she did not need to pay an Urdu columnist to write a column in her praise. She will soon start writing her own column.
 
Can PM be punished for wife's sins?
According to Nawa-e-Waqt commenting on a case brought to the Supreme Court asking that PM Gilani be disqualified because his wife Fauzia Gilani had got crores of her loans written off incorrectly, the Chief Justice said: how can the prime minister be punished for the acts of his wife?
 
Son scared of his father Bilal Khar
Daily Nawa-e-Waqt reported that the son of Fakhra Khar whose face was destroyed allegedly after acid-throwing by Bilal Khar, don of a well-known leader in Punjab, was unwilling to come to Pakistain because he feared father. Fakhra tried to recover from the burn through plastic surgery in

Italia

but after it did not work she

did away with himself

. Noman Khar was scared of his father Bilal Khar who was acquitted of the accusation made by Fakhra that he had thrown acid on her face.
 
Fifty muftis give fatwas against NATO route
Reported from Lahore in daily Jang fifty muftis had issued fatwas saying that if NATO supply route was resumed it will be against Islamic law and that there will be disaster (azab) from Allah on whoever takes part in this deal. The muftis were all of Ahle Sunnat who stated that supply route enabled the slaughter of innocent

Mohammedan

s. Hafiz Muhammad Saeed



...who would be wearing a canvas jacket with very long sleeves anyplace but Pakistain...


and Munawwar Hasan were found in Defence of Pakistain Council dharna in front of parliament saying that they will go to the last extent to stop the NATO route from being opened.
 
Polishing Indian shoes by Pak lawyers
Reported in Jang president of Supreme Court Bar Association Yasin Azad said that two lawyers including an attorney general had gone in a delegation to India but soon left the delegation and began speaking against Pakistain's policies and apologising for the transgressions of Pakistain and reinforcing their sentiments by cleaning shoes at Sikh shrines. He demanded that action be taken against the erring lawyers.
 
'I will end half corruption in 9 days!'
Imran Khan was quoted in Nawa-e-Waqt as saying that he would end half the corruption in Pakistain in 9 days. He said this in reply to expressions of incredulity after he had earlier said that he would end all corruption in three months.


Too many blows to the head when he was a cricketeer, one suspects. The connection to reality is weak in this one.

Fazlur Rehman to stop NATO route with force
Chief of JUI
Maulana Fazlur Rehman
Deobandi holy man, known as Mullah Diesel during the war against the Soviets, his sympathies for the Taliban have never been tempered by honesty ...
told Nawa-e-Waqt that if the establishment did not back off from a clash with his party it would be itself responsible for the consequences because he had decided to stop the resumption of the NATO supply route with violence.
 
Imran Khan's sixers and tsunami
Columnist Saleem Safi wrote in Jang that Imran Khan was referring too much to his party as tsunami and a cricket team in which he would hit sixers and bowl out PPP and PMLN in one ball. The fact was that after the Lahore jalsa his party had not staged an impressive follow-up in Bloody Karachi


...formerly the capital of Pakistain, now merely its most important port and financial center. It may be the largest city in the world, with a population of 18 million, most of whom hate each other and many of whom are armed and dangerous...


and there was too much internal disorder (ifrat tafreet) to be seen in the party ranks. The columnist appealed to Imran Khan not to use the cricket terms too much because there was a limit to the similarities between the game and politics.
 
NATO supply route will lead to bloodshed
Quoted in Nawa-e-Waqt leader of JUI(S) Maulana Samiul Haq said that if the NATO supply route was resumed there would be bloodshed because the right to allow it belonged to 18 crore people of Pakistain and not parliament. Earlier the Taliban had threatened bloodshed if the route was reopened.
Posted by: trailing wife || 05/13/2012 00:00 || Comments || Link || E-Mail|| [286 views] Top|| File under:
Israel-Palestine-Jordan
US to announce massive Iron Dome package
The Obama administration is planning to announce this week a $680 million aid package to Israel for the procurement of additional Iron Dome batteries.

The announcement will be made following a meeting between Defense Minister Ehud Barak and Defense Secretary Leon Panetta at the Pentagon on Thursday. The two will hold a joint press conference following the meeting.

Israel currently has four operational Iron Dome batteries and the Air Force plans to deploy an additional 3 over the coming year. The $680 million in aid will enable Israel to purchase 3-4 more batteries and accompanying interceptors.

Since its deployment last year, Iron Dome batteries have intercepted nearly 100 Katyusha and Kassam rockets fired into Israel from the Gaza Strip.
Posted by: tipper || 05/13/2012 12:35 || Comments || Link || E-Mail|| [271 views] Top|| File under:
Erdan: Cut Gaza power to avoid shortages in Israel
Environmental Protection Minister Gilad Erdan on Sunday called on the government to cut off the supply of electricity to the Gaza Strip in order to avoid electricity shortages it is feared could affect Israel this summer.


Especially since Egypt just cut the gas supply to Israel. Let Gaza make arrangements for natural gas...

Speaking in an interview with Army Radio, Erdan said that Gaza has its own power stations and legally, it is not clear that Israel is responsible for supplying power to Gaza, especially after Israel's 2005 disengagement from the terrotory. Gaza's power plant provides electricity to two-thirds of its population. Power is also supplied to the Gaza grid through power lines from Israel and Egypt.

Erdan said that it is "absurd" that Israel should experience power shortages while the "terror entity next to us will get electricity that they don't pay for." The Energy and Water Ministry expects shortages in Israel between June and September.

The environmental protection minister said that the four percent of power supplied to Gaza could prevent outages in Israel at times of peak usage.

Erdan stated that while "water and energy are supposed to be outside the conflict" if their is no choice and Israel needs the energy than he sees no legal obligation to provide Gaza with the electricity.

Erdan stated that former attorney-general Menahem Mazuz said that their were legal problems with cutting off electricity to Gaza when the measure was considered as a way of combating Hamas during Operation Cast Lead in 2009. Erdan said that in that instance Mazuz had stated that the move was illegal because it constituted "collective punishment" on the civilian population of Gaza, but the circumstances were completely different in this case, as the cuts would be made not as punishment, but rather as a result of need.
Posted by: tipper || 05/13/2012 07:13 || Comments || Link || E-Mail|| [265 views] Top|| File under:
Southeast Asia
Malaysian tribunal finds Bush guilty of war crimes
[Iran Press TV] A symbolic War Crimes Tribunal in Malaysia has found former US President George W. Bush and several other members of his administration guilty of war crimes and crimes against humanity , Press TV reports.
The second "Kuala Lumpur War Crimes Tribunal", part of an initiative by former Malaysian premier Mahathir Mohamad, in a unanimous vote on Saturday found Bush and seven of his associates, including former Vice President Dick Cheney and former Defense Secretary Donald Rumsfeld guilty of torture and war crimes.

The court also heard evidence from former detainees in Iraq and Guantanamo Bay, of torture methods used by US soldiers during their captivity in prisons run by American forces.

A former inmate, Abbas Abid appeared in a scarf fearing reprisals. He enacted how US troops subjected him to electric shocks, beatings and sexual abuse over a number of months.

High ranking former UN officials present in the courtroom expressed frustration over the evidence. "The UN is a weak body ... and it's corrupted by member states, who use the Security Council for their own interests. They don't respect the charter. They don't respect the international law. They don't respect the Geneva Conventions," former UN Assistant Secretary General, Denis Halliday told Press TV.

"As long as they continue to use the UN it's going to be somehow redundant possibly a dangerous and certainly corrupted organization," Halliday went on to say.

Meanwhile,


...back at the shouting match, a new, even louder, voice was to be heard...


Mahatir remains determined to bring Bush and his cohorts to justice.

In response to a question on the sidelines of the court regarding the Malaysian police's authority to arrest the criminals of war, Mahathir expressed hope that the charged officials won't be invited to Malaysia.

"I hope people in the world will take notice and they should actually ... these are basically murderers and they kill on large scale," the former Malaysian premier maintained.

The symbolic court was first held in November 2011 during which Bush and former British Prime Minister Tony Blair were found guilty for committing "crimes against peace" during the Iraq war.

Posted by: Fred || 05/13/2012 00:00 || Comments || Link || E-Mail|| [658 views] Top|| File under:
Syria-Lebanon-Iran
Iran sentences 13 for spying for Israeli spy agency
An Iranian court has sentenced 13 people after finding them guilty of involvement in espionage activities for the Israeli intelligence agency, Mossad.

Branch 15 of Tehran's Revolution Court made the decision on Sunday, stating that they had been lured into spying for the Mossad by overseas-based satellite television networks and clever advertisement campaigns.

The defendants reportedly accepted large sums of money from Mossad and CIA agents.

The Iranian Intelligence Ministry announced on April 17 that it had arrested over a dozen Israeli-linked spies and terrorists.

The ministry said the detainees were of Iranian and non-Iranian nationalities.
Posted by: tipper || 05/13/2012 12:40 || Comments || Link || E-Mail|| [290 views] Top|| File under:
Terror Networks
The future of Al Qaeda
Al Qaeda is said to have been weakened globally by the death of its leader the late Osama bin Laden


... who used to be alive but now he's not...


last year, but analysts say it is not clear if it makes it less deadly or more.

"It has become desperate," says Air Vice Marshall (r) Shahid Khan, a defence analyst. "Its organizational structure has weakened, and it feels vulnerable."

Because of this desperation, especially after the Arab Spring that is being seen as an ideological defeat for Al Qaeda in the

Mohammedan

world, the world's top terror network may reorient its operations and ideology and continue to carry out major terrorist attacks, according to former US counterterrorism official Carl Adams.

Al Qaeda is in a new phase, with a new leadership and a new strategy. The consequences of that strategy are yet to be seen.

The leadership

Dr Ayman al-
Zawahiri
... Formerly second in command of al-Qaeda, now the head cheese, occasionally described as the real brains of the outfit. Formerly the Mister Big of Egyptian Islamic Jihad. Bumped off Abdullah Azzam with a car boom in the course of one of their little disputes. Is thought to have composed bin Laden's fatwa entitled World Islamic Front Against Jews and Crusaders. Currently residing in the North Wazoo area. That is not a horn growing from the middle of his forehead, but a prayer bump, attesting to how devout he is...

After Osama bin Laden's death on May 2 last year, Dr Ayman al-Zawahiri became the leader of the organization on June 16, 2011. He had been the ideological head of what is now known as the Egyptian Group within the Al Qaeda network. He has a Master's degree in surgery from Cairo University and was a leader of the Islamic Jihad
...created after many members of the Egyptian

Mohammedan

Brotherhood decided the organization was becoming too moderate. Operations were conducted out of Egypt until 1981 when the group was exiled after the

liquidation

of President Anwar Sadat. They worked out of Gaza until they were exiled to Lebanon in 1987, where they clove tightly to Hezbollah. In 1989 they moved to Damascus, where they remain a subsidiary of Hezbollah...
group in Afghanistan in the 1980s. He became Osama's deputy after he merged Islamic Jihad with Al Qaeda in 1998.

Zawahiri has admitted in his book to have orchestrated the first

suicide kaboom

in Pakistain in 1995. The target was the Egyptian embassy in Islamabad.

Zwahiri was last seen, according to US intelligence reports, in Pakistain's
Mohmand
... Named for the Mohmand clan of the Sarban Pahstuns, a truculent, quarrelsome lot. In Pakistain, the Mohmands infest their eponymous Agency, metastasizing as far as the plains of

Beautiful Downtown Peshawar

, Charsadda, and Mardan. Mohmands are also scattered throughout Pakistan in urban areas including Karachi, Lahore, and Quetta. In Afghanistan they are mainly found in Nangarhar and Kunar...
Agency. The Americans believe he resides in North

Wazoo

and operates with the Haqqanis. He has shown strong-arm tactics forging alliances with Pakistain's sectarian and jihadi organizations to attack targets in Afghanistan and Pakistain.

Abu Yahya al-Libi

A Libyan citizen who speaks fluent Pashtu, Urdu and English, Abu Yahya al-Libi is the second most

big shot

of Al Qaeda. He is the ideological and spiritual leader of Al Qaeda members fighting around the world, and heads the network's Sharia and Political Committee.

Jarret Brachman, a former analyst for the CIA, says the following about Libi: "He's a warrior. He's a poet. He's a scholar. He's a pundit. He's a military commander. And he's a very charismatic, young, brash rising star within Al Qaeda, and I think he has become the heir apparent to Osama bin Laden in terms of taking over the entire global jihadist movement."

Saif al-Adl

Saif al-Adl is a former Egyptian Army Special Forces Officer who came to Afghanistan and has trained most of the key fighters of Al Qaeda and Afghan groups in weapons and military strategy.

He is the head of Al Qaeda's military committee and wrote one of the most read jihadist manuals, The Base of the Vanguard. He still trains most of the fighters of Al Qaeda and its affiliate groups in military combat.

According to Pakistain's ISI, Adl has trained the

beturbanned goons

who attacked the PNS Mehran navy base in Bloody Karachi


...formerly the capital of Pakistain, now merely its most important port and financial center. It may be the largest city in the world, with a population of 18 million, most of whom hate each other and many of whom are armed and dangerous...


in 2011. Intelligence reports say he moves between North Waziristan and South Waziristan.

Adam Gadahn


I thought he was dead. Bummer.

An American convert from Pennsylvania who was falsely reported to have been tossed in the clink
Drop the rosco and step away witcher hands up!
in

Bloody Karachi

, Gadahn is the global face of Al Qaeda influencing English speaking people around the world as Al Qaeda's chief

front man

and the head of its Information Committee. In his sermons, he urges Americans to stand up against their government.

In 2010, he released a video in which he offered Al Qaeda's 'peace plan'. Al Qaeda offered a truce in that video, if the US withdrew its troops from

Mohammedan

countries and stopped supporting Israel.

Other members of Al Qaeda's core council include: Khalib al-Habib (Egyptian), Adnan al Shukrijumah (Saudi), Atiyah Abd al-Rahman (Libyan), Hamza al-Jawfi (Saudi/Egyptian), Matiur Rehman (Pak), Nasser Abdul Karim al-Wahaysi (Saudi), Abu Mossab Abdelwadoud (Algerian), Fahd Mohammad Ahmed al-Quso (Yemeni) and Midhat Mursi (Egyptian).

A new strategy

After the death of Osama bin Laden last year and the killing of a large number of key operatives in US drone attacks in Pakistain, Al Qaeda has shifted its attention from South and Central Asia to Somalia and Yemen.

It has "outsourced most of its operations to various

bad turban

groups in Pakistain and Afghanistan", according to Art Keller, a former CIA official who had worked with the ISI to find Al Qaeda operatives in FATA.

In Somalia, Al Qaeda operates through Al-Shabaab



... Somalia's version of the Taliban, functioning as an arm of al-Qaeda...


, while in Yemen,

bad turban

organization Ansar al-Sharia


...a Yemeni Islamist militia which claims it is not part of al-Qaeda, even though it works about the same and for the same ends...


works with Al Qaeda to fight a war to overthrow the Yemeni government.

In Pakistain, Al Qaeda has also found reliable partners in the Haqqani Network. Badruddin Haqqani, Nasiruddin Haqqani and Khalil al Rahman Haqqani serve as deputies of Sirajuddin and Jalaluddin Haqqani and organize attacks on major targets in Afghanistan.

Ties between Al Qaeda and TTP have worsened over the last few years. "In fact, Al Qaeda in Pakistain has found new friends in the Punjabi Taliban, through the Pak Al Qaeda leader Matiur Rehman," an American intelligence official said.

Documents seized from bin Laden's compound and recently declassified by the US government show the Al Qaeda leadership was not happy with Hakeemullah Mehsud's leadership style and had asked him to focus his energies on Afghanistan rather than Pakistain.

"We have several important comments that cover the concept, approach, and behavior of the TTP in Pakistain, which we believe are passive behavior and clear legal and religious mistakes which might result in a negative deviation from the set path of the Jihadi Movement in Pakistain, which also are contrary to the objectives of Jihad and to the efforts exerted by us," Osama bin Laden said in a letter. He said the killing of

Mohammedan

s and using people as human shields were part of these "mistakes".

Eventually, in late 2011, four major Taliban groups in Pakistain formed the Shura-e-Murakeba - after a deal was negotiated by Abu Yahya al-Libi, Sirajuddin Haqqani, Afghan Taliban leader Mullah Mansour, an Al Qaeda's Abdur Rehman Al Saudi - and decided to fight the US and other forces in Afghanistan.

The future of Al Qaeda:

"Where Al Qaeda goes from here is hard to determine," says Carl Adams. "Although they are not as powerful as they used to be, Al Qaeda is neither resting nor going away anytime soon. It is desperate for a big breakthrough, and that makes it an unguided missile: formidable, disorderly, and injurious - even if sometimes crashing short of the intended targets."

This article starring:
Abu Yahya al-Libi
Adam Gadahn
Ayman al-Zawahiri
Saif al-Adl
Posted by: trailing wife || 05/13/2012 00:00 || Comments || Link || E-Mail|| [633 views] Top|| File under: al-Qaeda
Who's in the News
35
[untagged]
5
al-Qaeda in Arabia
3
Arab Spring
2
Govt of Syria
2
al-Qaeda
2
Govt of Pakistan
1
Taliban
1
Thai Insurgency
1
al-Shabaab
1
Govt of Sudan
1
Govt of Iran
1
Pirates
1
al-Qaeda in Britain
1
TTP
Bookmark
E-Mail Me
The Classics
The O Club
Rantburg Store
Comments Spam
The Bloids
The Never-ending Story
Thugburg
RSS Links
Gulf War I
The Way We Were
Bio
Merry-Go-Blog
Hair Through the Ages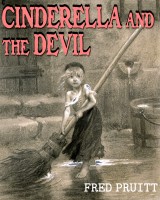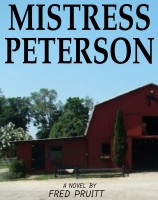 On Sale now!


A multi-volume chronology and reference guide set detailing three years of the Mexican Drug War between 2010 and 2012.

Rantburg.com and borderlandbeat.com correspondent and author Chris Covert presents his first non-fiction work detailing the drug and gang related violence in Mexico.

Chris gives us Mexican press dispatches of drug and gang war violence over three years, presented in a multi volume set intended to chronicle the death, violence and mayhem which has dominated Mexico for six years.
Click here for more information


Meet the Mods
In no particular order...


Steve White
Seafarious
Pappy
lotp
Scooter McGruder
john frum
tu3031
badanov
sherry
ryuge
GolfBravoUSMC
Bright Pebbles
trailing wife
Gloria
Fred
Besoeker
Glenmore
Frank G
3dc
Skidmark
Alaska Paul



Better than the average link...



Rantburg was assembled from recycled algorithms in the United States of America. No trees were destroyed in the production of this weblog. We did hurt some, though. Sorry.
54.166.233.99