-Lurid Crime Tales-
Strauss-Kahn files $1m suit against maid
[Daily Nation (Kenya)] Dominique Strauss-Kahn has filed a $1million countersuit against the hotel maid at the center of the sexual assault claims.

A year after the scandal broke, Strauss-Kahn accused the maid, Nafissatou Diallo, of "knowingly and intentionally making a false report to law-enforcement authorities," the New York Post has said, citing court documents.

The countersuit lodged on Monday at Bronx Supreme Court claims the maid's "malicious and wanton false allegation" undermined Mr Strauss-Kahn's reputation.

The suit also indicates that the New York hotel maid damaged "other professional opportunities" without specifying political ambitions that were rocked by the scandal, the Post hassaid.

Posted by: Fred || 05/16/2012 00:00 || Comments || Link || E-Mail|| [277 views] Top|| File under:
Africa North
Govt poll shows Shafiq leading Egyptian presidential race
[Al Ahram] The Egyptian Cabinet's Information and Decision Support Centre (IDSC) has issued a poll on the upcoming presidential elections, in which the highest scoring candidate was Mubarak's former prime minister Ahmed Shafiq, in contrast with most other published opinion polls.

In the IDSC's poll, Shafiq scored highest among the candidates, receiving 12 per cent of total votes, with
Jerry Lewis doppelgänger Amr Moussa


... who was head of the Arab League for approximately two normal lifespans, accomplishing nothing that was obvious to the casual observer ...


as a runner up on 11 per cent, followed by Abdel-Moneim Abul-Fotouh on 9 per cent. In the poll 38 per cent of sample voters said they were still indecisive.

Major national polls, carried out by both public and private entities, have shown significantly different results from the ones demonstrated in the IDSC poll, though a similar sample size is used.

In those polls, former foreign minister and secretary-general of the Arab League


...an organization of Arabic-speaking states with 22 member countries and four observers. The League tries to achieve Arab consensus on issues, which usually leaves them doing nothing but a bit of grimacing and mustache cursing...


Amr Moussa has been steadily holding the first position, with Shafiq and Abul-Fotouh alternating between second and third.

Posted by: Fred || 05/16/2012 00:00 || Comments || Link || E-Mail|| [277 views] Top|| File under:
Islamist party slams presidential candidate Shafiq
[Al Ahram] The verbal exchange between presidential candidate Ahmed Shafiq and MP Essam Sultan carries on as Wasat Party calls allegations the founder spied for Mubarak security apparatus absurd
Posted by: Fred || 05/16/2012 00:00 || Comments || Link || E-Mail|| [269 views] Top|| File under: Arab Spring
Tunisian Clan Fighting Injures 18
[An Nahar] Violent

festivities

between rival clans in Tunisia have left 18 people injured, one of them seriously, the TAP agency reported on Monday.

The

festivities

occurred Sunday night and Monday morning in the Feriana region in the center-west of the north African country and erupted over a dispute over iron trafficking from neighboring Algeria, according to the interior ministry.

Police and the army intervened to stop the fighting, it said.

Violent, sometimes deadly clan

festivities

are common in areas of Tunisia bordering Libya in the east and Algeria in the west where trafficking of arms and other goods is common.

Posted by: Fred || 05/16/2012 00:00 || Comments || Link || E-Mail|| [271 views] Top|| File under: Arab Spring
Africa Subsaharan
New Senegalese president cuts civil servants pay
[Daily Nation (Kenya)] The government of Senegal


... a nation of about 14 million on the west coast of Africa bordering Mauretania to the north, Mali to the east, and a pair of Guineas to the south, one of them Bissau. It is 90 percent Mohammedan and has more than 80 political parties. Its primary purpose seems to be absorbing refugees...


has announced that salaries of civil servants will no longer exceed five million francs, approximately two thousand five hundred dollars (KSh207,500).

The Le Quotidien newspaper on has reported that the decision was in keeping with President Macky Sall's ongoing drive to eradicate corruption.

During his campaign, President Sall had also promised to attain economic prosperity for all and bridge the gap between the rich and poor.

Before the decision was made, President Sall had said he felt "scandalised" on realising that salaries of some junior civil servants were twice as higher as their ministers.

Le Quotiden newspaper reported for instance that the monthly salary of the outgoing director of the agency for the regulation of post and telecommunications was 14 million francs, approximately $70,000 (Ksh5.8m).

The source also published the monthly salaries of the outgoing directors of the sea port and that of the rural electrification as 11 and nine million francs or $50,000 and $45,000 respectively.

The paper drew a ridiculous analogy between the salary of the outgoing director of the sea port at11 million francs and his former boss, the minister of environment and maritime affairs who earned about 3.5 million francs (about $7,000 a month.

Posted by: Fred || 05/16/2012 00:00 || Comments || Link || E-Mail|| [285 views] Top|| File under:
Road crash kills 42 Angolan opposition supporters
[Emirates 24/7] More than 40 Angolan opposition supporters were killed and six injured in a road crash as they returned from a party meeting, police said on Tuesday.

"The accident happened late Sunday afternoon in Menga, a community in Kwanza Sul province, and killed 42 people and injured six," said provincial police commander Cabinda Daniel.

The Unita opposition said the group was returning from a meeting in the community 380 kilometres (235 miles) southeast of the capital Luanda.

"Their vehicle was hit violently by a truck speeding from the opposite direction, then crashed on to the shoulder of the road,"

front man

Alcides Sakala told AFP.

Police said the truck driver's recklessness and speed caused the accident, but Unita blamed poor road maintenance and policing.

"These tragedies happen because of the bad state of our roads and the glaring lack of police control," said Sakala.

Party president Isaias Samakuva attended the victims' funerals on Tuesday.

Last week another Unita member died in the southern province of Benguela after he was run over by a car as he returned from a party meeting. His death provoked a violent reaction from fellow Unita members, who attacked two people, including the driver.

Posted by: Fred || 05/16/2012 00:00 || Comments || Link || E-Mail|| [264 views] Top|| File under:
Arabia
Saudi beheads Yemeni convicted of murder
[Emirates 24/7]
Soddy Arabia


...a kingdom taking up the bulk of the Arabian peninsula. Its primary economic activity involves exporting oil and soaking Islamic rubes on the annual hajj pilgrimage. The country supports a large number of princes in whatcha might call princely splendor. When the oil runs out the rest of the world is going to kick sand in their national face...


on Tuesday beheaded a Yemeni national, convicted of killing a fellow Yemeni in the kingdom, the SPA news agency reported quoting the interior ministry.

Ibrahim Zouani was convicted of clubbing to death fellow Yemeni Khalid Saafan, the ministry said, adding that he was executed in the southwestern Saudi city of Abha.

His beheading brings to 25 the total number of executions in the ultra-conservative kingdom so far this year, according to an AFP tally based on official reports.

Under the AFP count, at least 76 people

had their heads chopped off

in 2011 in Saudi Arabia, while rights group Amnesia Amnesty International put the number of executions last year at 79.

The death penalty in Saudi Arabia applies to a wide range of offences including rape, apostasy, armed robbery and drug trafficking, as well as murder, as stipulated by Islamic Sharia law.

Posted by: Fred || 05/16/2012 00:00 || Comments || Link || E-Mail|| [276 views] Top|| File under:
Bangladesh
Top BNP leaders appear in court today for bail
[Bangla Daily Star] Leaders and activists of BNP are anxious as 37 top opposition leaders appear before a trial court in Dhaka today in an arson case filed with Tejgoan Police Station.

The counsels of the accused will lodge bail petitions, but the party leaders fear the accused might be sent to jail as the government seems to have taken a hard line against the opposition.

"We will go to the court tomorrow [Wednesday] and are ready for any situation," BNP acting secretary general Mirza Fakhrul Islam Alamgir told a meeting of party leaders at the party's central office in Nayapaltan.

Party insiders said the leaders and activists have already been instructed to be present at its central office today to stage instant protest if the accused are sent to jail.

Some

big shot

s hinted that the BNP-led 18-party alliance might enforce a dawn-to-dusk hartal


... a peculiarly Bangla combination of a general strike and a riot, used by both major political groups in lieu of actual governance ...


if the opposition leaders land in jail.

Two cases were filed with Tejgaon and Ramna

cop shoppe

s on April 29 for torching a bus in front of Prime Minister's Office in Tejgaon and a blast at the Bangladesh Secretariat recently.

Earlier on May 7, the accused leaders in the arson case appeared before the High Court seeking bail. But the two-member HC bench delivered dissenting orders on seven bail petitions.

Posted by: Fred || 05/16/2012 00:00 || Comments || Link || E-Mail|| [269 views] Top|| File under:
China-Japan-Koreas
Inside the China-Philippines Fight in the South China Sea
"Fish, oil and bananas all play a role in the latest round of the high-stakes sovereignty dispute in the South China Sea, a problem that may rival Europe's own 19th-century "Schleswig-Holstein Question." That long-simmering territorial dispute, between Denmark and Germany, led the British politician Lord Palmerston to quip that only three people had ever understood it: a dead prince, a German professor who went mad, "and I, who have forgotten all about it."

There's less chance of forgetting in the South China Sea, a vast sea territory disputed by half a dozen Asian nations where trillions of dollars in oil and gas deposits are at stake and tempers have flared for weeks, with accusations of bullying between competing nations and even of war preparations by China.
Posted by: newc || 05/16/2012 12:14 || Comments || Link || E-Mail|| [547 views] Top|| File under:
President Francois Hollande's plane hit by lightning, no one hurt
[Al Ahram]
French officials say that new President Francois Hollande's


...the Socialist president of La Belle France...


plane was hit by lightning en route to Berlin. They say no one was hurt but that the plane returned to

Gay Paree

as a precaution.

French Defense Ministry

front man

Gerard Gachet said the Falcon 7X aircraft was struck by lightning shortly after take-off Tuesday, and returned to the Villacoublay air base for inspection.

Defense officials say the president and his entourage were transferred to another aircraft, a Falcon 900, and took off shortly thereafter.
Posted by: Fred || 05/16/2012 00:00 || Comments || Link || E-Mail|| [357 views] Top|| File under:
Greece invites 5 parties to talks on new govt
[Emirates 24/7] Seeking to end a nine-day deadlock, Greece's president met on Tuesday with five political party leaders in an effort to form a new government after inconclusive elections plunged the crisis-hit country into further disarray.

The meeting will examine a new proposal brought by President Karolos Papoulias for a government of technocrats or respected personalities, after repeated negotiations for a coalition government collapsed. If no deal is reached, Greece will have to call new elections.

The protracted political certainty has left Greeks frustrated and worried about whether a government of non-elected individuals would work.

``The solution is provided by democracy and democratic procedures. This means that there should be another election and they should stop intimidating the people and engaging in tactics of terror,'' said Athens resident Yannis Ekaterinaris.

No party won an outright majority in Greece's May 6 election, leading to an impasse that has shaken financial markets and led to questions about Greece's ability to stay in the eurozone. Power-sharing efforts have failed so far after the left-wing Syriza party, which came second in the vote, insisted that the draconian terms of Greece's financial rescue agreements be scrapped or rewritten.

Posted by: Fred || 05/16/2012 00:00 || Comments || Link || E-Mail|| [328 views] Top|| File under:
Hollande Sworn In as French President, Then Flies to Berlin for Talks With German Chancellor
[Tripoli Post] François Hollande, 57, was sworn in as the President of

La Belle France

Tuesday morning officially succeeding Nicolas Sarkozy


...23rd and departing President of the French Republic and ex officio Co-Prince of Andorra. Sarkozy is married to singer-songwriter Carla Bruni, who has a really nice birthday suit...


on Tuesday. Then a few hours later flew from

Gay Paree

to Berlin to start immediately the real work of being head of state for talks with German Chancellor Angela Merkel.
...current chancellor of Germany. She was educated in East Germany when is was still run by commies, but in 1989 got involved with the growing democracy movement when the Berlin Wall fell. Merkel is sometimes referred to by Germans as Mom...
Hollande flew to Berlin early evening after being officially inaugurated at the Elysée Palace to become the seventh president of the Fifth Republic. He was due to meet his German counterpart for a "working dinner" where the ongoing Eurozone debt crisis was expected to be top of their agenda.

After waving goodbye to his predecessor Nicolas Sarkozy, Hollande signed the notice of formal handover of power and headed into the Elysée ballroom where a number of specially selected guests were there to greet him.

In his first speech as President, Hollande wasted no time in reaffirming his position on the future of Europe. "Europe needs plans. It needs solidarity. It needs growth," he said in front of millions of TV viewers watching the event.

Posted by: Fred || 05/16/2012 00:00 || Comments || Link || E-Mail|| [264 views] Top|| File under:
Southeast Asia
Indonesia cancels Lady Gaga show after Islamist pressure
Lady Gaga has been refused a permit to perform in Indonesia after fundamentalist groups said her outfits and dance moves would undermine Islamic values and corrupt young people.

Indonesia's national police spokesman Boy Rafli Amar said the permit for her June 3 "Born This Way Ball" concert - the biggest show on her Asian tour - had not been approved. The local promoter, Michael Rusli, said that every seat in Jakarta's 52,000-seat Gelora Bung Karno stadium had been sold - half in the first two hours.

The chairman of Islamic Defenders Front (FPI), which planned to demonstrate against the performer's June 3 performance in Jakarta, said earlier, "We will stop her from setting foot on our land. She had better not dare spread her satanic faith in this country. Her style is vulgar, her sexual and indecent clothes will destroy our children's sense of morality. She's very dangerous."

Mariska Renata, a fan who had tickets to the Jakarta show, said by bowing to the wishes of "troublemakers," authorities only give them more power. Renata said, "We are mature enough to be able to separate our own moral values from arts and culture."
Posted by: ryuge || 05/16/2012 05:52 || Comments || Link || E-Mail|| [584 views] Top|| File under:
Who's in the News
35
[untagged]
7
Govt of Syria
3
al-Shabaab
2
Govt of Iraq
2
Pirates
2
al-Qaeda in Arabia
2
Arab Spring
2
al-Qaeda
2
Govt of Pakistan
1
Taliban
1
Thai Insurgency
1
Govt of Iran
Bookmark
E-Mail Me
The Classics
The O Club
Rantburg Store
Comments Spam
The Bloids
The Never-ending Story
Thugburg
RSS Links
Gulf War I
The Way We Were
Bio
Merry-Go-Blog
Hair Through the Ages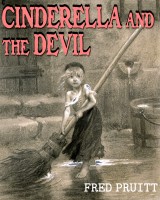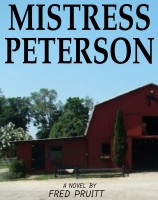 On Sale now!


A multi-volume chronology and reference guide set detailing three years of the Mexican Drug War between 2010 and 2012.

Rantburg.com and borderlandbeat.com correspondent and author Chris Covert presents his first non-fiction work detailing the drug and gang related violence in Mexico.

Chris gives us Mexican press dispatches of drug and gang war violence over three years, presented in a multi volume set intended to chronicle the death, violence and mayhem which has dominated Mexico for six years.
Click here for more information


Meet the Mods
In no particular order...


Steve White
Seafarious
Pappy
lotp
Scooter McGruder
john frum
tu3031
badanov
sherry
ryuge
GolfBravoUSMC
Bright Pebbles
trailing wife
Gloria
Fred
Besoeker
Glenmore
Frank G
3dc
Skidmark
Alaska Paul



Better than the average link...



Rantburg was assembled from recycled algorithms in the United States of America. No trees were destroyed in the production of this weblog. We did hurt some, though. Sorry.
54.224.108.85