-Lurid Crime Tales-
A Foreign Power's Recruitment Effort Is Not a Basis for a FISA Court Warrant
BLUF:


[National Review] At the Washington Examiner, Byron York picks up on something I wish I had highlighted: The Schiff memo's focus on past Russian intelligence efforts (in 2013) to recruit Page to become an agent for Russia. As Byron notes, the Schiff memo claims that "Steele's information about Page was consistent with the FBI's assessment of Russian intelligence efforts to recruit him and his connections to Russian persons of interest."

The fact that a foreign power is trying to recruit an American to become an agent for that foreign power is not a sufficient basis to issue a surveillance warrant against the American under FISA. It would, of course, be sufficient to issue a warrant against the foreign spies who are making the recruitment efforts, but it is not enough for a warrant against the American citizen who is the target of the recruitment effort.

To get a surveillance warrant under FISA (i.e., the Foreign Intelligence Surveillance Act of 1978, as codified at Title 50, U.S. Code, Sections 1801 et seq.), the FBI and the Justice Department must establish probable cause that the person to be monitored under the warrant is acting as an active, purposeful agent of a foreign power ‐ not that the foreign power hopes to turn him into such an agent.
Posted by: Besoeker || 03/09/2018 03:24 || Comments || Link || E-Mail|| [233 views] Top|| File under:
Parkland high school saga: Say What?
[HotAir] One sheriff's deputy has "retired" for not running to the fire during a mass shooting at a Parkland high school. The Miami Herald reported yesterday that two other police officers got suspended from their SWAT assignments because they ran to the fire. Jeffrey Gilbert and Carl Schlosser were working in Coral Springs when they heard about the incident and wanted to help ‐ and that may end their SWAT careers:


No good deed goes unpunished.



As word spread that an armed attacker was shooting up a Parkland high school, two members of the Miramar Police Department's SWAT team responded to the scene.


A brave person heads toward the sound of the guns.


They had been training in nearby Coral Springs earlier that day and wanted to help end a deadly mass shooting that claimed 17 lives.


It's apparently better to cower outside and receive forgiveness than to act and be punished.


But their own commander said he didn't know they were going. And the Broward Sheriff's Office ‐ worried about over-crowding a chaotic scene with law enforcement officers ‐ didn't ask for them to show up. BSO already had its own SWAT team in motion.

Eight days after the tragedy at Marjory Stoneman Douglas High School, the two Miramar officers, Det. Jeffery Gilbert and Det. Carl Schlosser, were temporarily suspended from duty with the SWAT team. They remain on active duty with the department, according to a Miramar police spokeswoman.

This sounds ridiculous at first, and it still might be an overreaction. However, it's not completely unhinged, either. Be sure to read the entire article from the Herald's Nicholas Nehamas, because it raises some pertinent issues that make this more than just a Bureaucrats Gone Mad story.
Posted by: Deacon Blues || 03/09/2018 00:00 || Comments || Link || E-Mail|| [296 views] Top|| File under:
-Short Attention Span Theater-
Farrakhan: You Know That Jews Control The FBI, Right?
[Hot Air] Perhaps Louis Farrakhan thought the time was ripe for a Nation of Islam campaign against the FBI, considering the controversies in which it's been mired. Instead of sticking to a coherent and fact-based argument, though, the leader of the NoI instead declared before a cheering audience that the problem with the FBI is the Joooooooooos. After accusing the FBI of being the biggest foe of "black advancement," Farrakhan explained, "See, the Jews have control over those agencies of government," to scattered applause and shouts of encouragement. He added, "If you go to work tomorrow and your bosses are Jews, don't tell them where you've been."
Posted by: Besoeker || 03/09/2018 02:34 || Comments || Link || E-Mail|| [268 views] Top|| File under:
Africa Subsaharan
Has SOFREP Finally Dug Its Own Grave?
[Medium] Brandon Webb and Jack Murphy's media giant may have just crossed the line for the last time.

The footage from the camera on the American soldier's helmet is unsteady. It takes a moment for the viewer to realize that the camera is moving because the man wearing it is heaving for breath.

His enemy paces menacingly across the camera's field of vision, moves closer, and delivers an unmistakable shot. The camera is instantly rendered motionless. Blood pools silently on the ground.

I wish I had never seen it. Not because I am afraid to witness the horrors of combat; not because I now feel the need to scrub the images from my memory (I don't).

No, I'm horrified because it was none of my business. Those moments captured on film were between that soldier and his God. He did not consent for that film to be made or released, nor did he consent for me to view it. I do not know his wife, or his children, or his mother and father. I am sorry that I violated the sacredness of his final moments by viewing something that was not mine to see.
Posted by: Besoeker || 03/09/2018 06:53 || Comments || Link || E-Mail|| [270 views] Top|| File under:
Caucasus/Russia/Central Asia
Tankmen of Wagner PMC in the service of Russia from Donbas to Syria – 25 mercenaries identified
[InformNapalm] We must note that Wagner personnel is better instructed regarding their presence on social media compared to the contract soldiers and officers of the regular Russian troops. Nevertheless comprehensive cooperative OSINT effort and data consolidation from three volunteer teams yielded a spectacular result. We decided not to hold back this piece of intelligence. We hope that the publication of this data could give clues to other investigative journalists exposing more facts sensitive to the Kremlin.
PMC = Private Military Company
OSINT = Open Source Intelligence
Posted by: Besoeker || 03/09/2018 02:43 || Comments || Link || E-Mail|| [303 views] Top|| File under:
China-Japan-Koreas
Graham warns North Korea: Don't try to 'play' Trump
[The Hill] Sen. Lindsey Graham (R-S.C.) on Thursday voiced support for President Trump's decision to meet with Kim Jong Un while warning the North Korean leader against attempts to "play" Trump.

"The worst possible thing you can do is meet with President Trump in person and try to play him. If you do that, it will be the end of you -- and your regime," Graham said in a statement.

Graham, who has previously said the U.S. and North Korea appeared to be headed toward war, called the planned meeting between Kim and Trump "the best hope in decades to resolve this threat peacefully."

"I understand that if the past is an indication of the future, North Korea will be all talk and no action," he added. "However, I do believe that North Korea now believes President Trump will use military force if he has to."
Posted by: Besoeker || 03/09/2018 02:23 || Comments || Link || E-Mail|| [218 views] Top|| File under:
Home Front: Politix
Axios Polls: Big warning signs for Senate Democrats
[Axios] Five Senate Democrats would lose to Republican candidates if the elections were held today and three have approval ratings under 50%, according to new Axios/SurveyMonkey polls.

Why it matters: Democrats are defending 10 Senate seats in states that President Trump won in 2016. In six of those states, Trump's approval is higher than 50% (compared to 43% nationally). These numbers underscore how hard it will be for Democrats to pick up the two seats needed to win the majority despite Trump's troubles.

The most vulnerable senators are Joe Manchin of West Virginia, Jon Tester in Montana and Claire McCaskill in Missouri. Each of their approval ratings is either under 50% or just above it, while Trump's is well above that in all three states.

The least vulnerable senators are Bill Nelson of Florida, Bob Casey of Pennsylvania, and Sherrod Brown of Ohio. Trump's approval is at just 46% in Florida and Pennsylvania and 54% in Ohio.

But, but, but... With the election many months away and final Republican opponents not set, these numbers are likely to change as real GOP challengers get involved in the race. The approval ratings of each senator may give a better idea of where they stand with voters in their states.



Related: Breitbart - Red Wave: Poll Shows Five Senate Democrats In Serious Trouble
Posted by: Besoeker || 03/09/2018 03:28 || Comments || Link || E-Mail|| [406 views] Top|| File under:
Behar's Apology to Pence Should Have Been Public, and Millions Await Co-host Hostin's
[CanadaFreePress] Shout it from the rooftops, pass it along to all of your most loquacious friends, and post it on your church door:"The View" co-host Joy Behar had to apologize for mocking Mike Pence's Christian faith and comparing it to mental illness.

WOOHOO it all over the land.

For all of her bluster, over-hyped muster and for all of her bigotry on televised display the hate-spewing Behar apologized directly to Pence over the horn.

"Disney CEO Bob Iger said during the Q&A portion of a shareholder meeting on Thursday that Behar apologized directly to Pence on the phone. (Fox News, Mar. 8, 2018)

For Behar mocking Pence's Christian faith and comparing it to mental illness was kosher for the public domain but she maintains a low key profile for herself.

The public, offended by her jarring mockery of Pence's faith, may have remained unaware of her belated apology, had it not been for a single shareholder who took Iger on about it during a shareholder meeting question and answer period.




"The shareholder who asked the question was Justin Danhof, who is the general counsil for the National Center for Public Policy Research. Danhof told Iger that some of Disney's recent decisions are "strange when trust in media is at an all-time low" and referred to Disney's ESPN as a "24/7 anti-Trump tirade channel" before bringing up the Behar controversy. (FoxNews)

Kudos to you, Mr. Danhof for bringing these outstanding issues out into public view.

"What do you say to the tens of millions of Christians, and President Trump supporters, that your networks have so blatantly offended and ascribed hateful labels?" Danhof asked. "Specifically, do you think, like Mrs. Hostin and Mrs. Behar, that the Christian faith is akin to a dangerous mental illness?"(FoxNews)

"Iger responded by saying, "I don't know where I start. First of all, Joy Behar apologized to Vice President Pence directly. She made a call to him and apologized, which I thought was absolutely appropriate."

"Iger told the crowd he was "glad to hear" Behar apologized because he "takes exception" to what she said.

"I don't think it was right," Iger said.
Posted by: Anomalous Sources || 03/09/2018 00:00 || Comments || Link || E-Mail|| [370 views] Top|| File under:
Democrats must be made to pay a price for coziness with Farrakhan
[AmericanThinker] The narrative that the left has created about President Trump being a racist and the GOP as the home of David Duke can be flipped on its head and used to great electoral advantage, if only Republicans will take full advantage of the opportunity presented by revelations concerning deep ties of key Democrat officials with Louis Farrakhan. Farrakhan's open and proud hatred of Jews was once again on display two weeks ago, when he delivered his "Saviours' Day" address, condemning "Satanic Jews" (again).

"Jews were responsible for all of this filth and degenerate behavior that Hollywood is putting out, turning men into women and women into men," Farrakhan said in his keynote speech.

"White folks are going down. And Satan is going down. And Farrakhan, by God's grace, has pulled a cover off of that Satanic Jew, and I'm here to say your time is up, your world is through," Farrakhan said towards the end of his speech.

The Democrats have been in bed with Farrakhan for years. Barack Obama secretly met with him in 2004, and with the aid of the Congressional Black Caucus (CBC), he kept that secret from the public until after his presidency was over.

No fewer than seven members of the CBC have ties with the hate-monger:

California Reps. Maxine Waters and Barbara Lee, Illinois Rep. Danny Davis, Indiana Rep. Andre Carson, Minnesota Rep. Keith Ellison, New York Rep. Gregory Meeks and Texas Rep. Al Green have all attended meetings with Farrakhan while in Congress, according to photos, videos and witness accounts of the meetings reviewed by The Daily Caller News Foundation. ...

Davis has a personal relationship with Farrakhan and is unbothered by Farrakhan's position on "the Jewish question," he told TheDCNF on Sunday. Davis called Farrakhan an "outstanding human being" in an interview with The Daily Caller in February and said he has regularly visited with Farrakhan. ...

Ellison, the deputy chair of the Democratic National Committee (DNC), repeatedly attended meetings with Farrakhan while in Congress, according to photos and videos reviewed by The DCNF and Farrakhan's own statements.

Ellison now is claiming ‐ perhaps accurately ‐ as Peter Hasson reports, that "other Democrats don't care about his ties to Nation of Islam leader Louis Farrakhan, a notorious anti-Semite."

"None of my colleagues ever asked me about that, only reporters," Ellison told the Post. "I am telling you, no one cares. I've been all over Minnesota, all over Alabama, all over Missouri, all over Pennsylvania and Connecticut, and nobody ever asked me about this. People ask me about wages, about pay, about health care, about guns, about immigration. They ask me all kinds of challenging questions. But for some reason, some folks in the Fourth Estate think that this Farrakhan thing needs to be inquired about instead."

In his interview with the Post, Ellison never denied meeting with Farrkahan in Congress.




Imagine if the second-in-command of the Republican Party had been caught meeting with David Duke multiple times, after claiming no ties, and then went on to say that Republicans don't care about such meetings. Can anyone doubt that CNN would put aside the MSM obsession with Russia and denounce the GOP as openly racist and demand the official's firing? The media would be joined by many Republicans, who want nothing to do with racists. It is, in fact, unthinkable that such ties would ever be tolerated in the first place.

The Republican Jewish Committee has already demanded the resignations of the Farrakhan Seven. John Kass of the Chicago Tribune:

[I]f you're of the left, and happen to be a Democratic Party politician, you can get away with making excuses for notorious anti-Semite and Nation of Islam leader Louis Farrakhan.

And when those excuses are made, the left is largely silent.

Even New York Magazine asks why it's so hard to condemn Farrakhan's anti-Semitism.

I would love it if President Trump would turn his Twitter account toward asking why the Democrats tolerate ties to Farrakhan in the party leadership and congressional delegation. And with the midterms approaching, how about ads telling voters that if they vote Democrat, they could hand power to supporters of Farrakhan and those who see nothing wrong with him? There is video of Farrakhan's hateful rhetoric, and there's that picture of Obama smiling next to Farrakhan. It is well past time to brand Democrats as the party of hate.

Almost certainly, the Democratic Party as a whole is loath to antagonize the CBC by demanding the severing of ties, much less resignations. The party wants a gigantic black turnout. But Democrats should be made to pay a price with the majority of Americans, who find Farrakhan's bigotry unacceptable.

Posted by: Anomalous Sources || 03/09/2018 00:00 || Comments || Link || E-Mail|| [297 views] Top|| File under:
Syria-Lebanon-Iran
To Putin, Assad's enemies in Syria are the same as Russia's in Chechnya
[DAWN—By arrangement with The Independent]

East Ghouta is Grozny. Sri Lanka ultimately unplugged the Peace Processor™, sucked it up, and destroyed the Tamil Tigers. With enemies like Shamil Basayev (Remember him? The guy who leveled a maternity hospital for the Greater Glory of Allah? Recall the Nord Ost Theater attack, Beslan, and similar atrocities?) the Russians did the same thing in Grozny. Once you take the step of accepting Assad and his govt as legitimate, the rest follows naturally, kind of. The enemy is the same, with the added element of the Islamic State and the active participation of the Moslem Brotherhood.
Posted by: Fred || 03/09/2018 00:00 || Comments || Link || E-Mail|| [200 views] Top|| File under: Govt of Syria
Who's in the News
39
[untagged]
4
Islamic State
3
Moslem Colonists
3
Taliban
2
Sublime Porte
1
Govt of Syria
1
al-Nusra
1
Arakan Rohingya Salvation Army
1
Commies
1
Arab Spring
1
Ansar Bayt al-Maqdis (IS)
1
Houthis
1
Fatah
1
Ansarullah Bangla Team (AQIS)
1
TTP
1
Govt of Pakistan
1
Govt of Iraq
Bookmark
E-Mail Me
The Classics
The O Club
Rantburg Store
The Bloids
The Never-ending Story
Thugburg
RSS Links
Gulf War I
The Way We Were
Bio
Merry-Go-Blog
Hair Through the Ages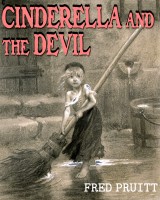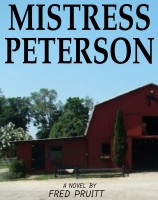 On Sale now!


A multi-volume chronology and reference guide set detailing three years of the Mexican Drug War between 2010 and 2012.

Rantburg.com and borderlandbeat.com correspondent and author Chris Covert presents his first non-fiction work detailing the drug and gang related violence in Mexico.

Chris gives us Mexican press dispatches of drug and gang war violence over three years, presented in a multi volume set intended to chronicle the death, violence and mayhem which has dominated Mexico for six years.
Click here for more information


Meet the Mods
In no particular order...


Steve White
Seafarious
Pappy
lotp
Scooter McGruder
john frum
tu3031
badanov
sherry
ryuge
GolfBravoUSMC
Bright Pebbles
trailing wife
Gloria
Fred
Besoeker
Glenmore
Frank G
3dc
Skidmark
Alaska Paul



Better than the average link...



Rantburg was assembled from recycled algorithms in the United States of America. No trees were destroyed in the production of this weblog. We did hurt some, though. Sorry.
54.236.234.60