Senators Call on Afghan Defence Minister to Resign
[Tolo News] Once again Afghan Senate House has urged Defence Minister Abdul Rahim Wardak to step down. Urging the Defence officials to brief senators on the recent unprecedented attack on defence ministry, some senators said Defence Minister should be tried because of his shortfalls.

Senate House branded the comments made by Defence Ministry Spokesperson Gen. Zaher Azimi about resignation of defence minister as irresponsible.

Senators said Gen. Azimi should apologise for his comments.

A couple of days ago Gen. Azimi acknowledged this call of senators alike the intention of defence ministry attacker.

Defence minister "should not only resign, but he should also be brought to justice," Hafez Abdul Qayum, Afghan senator, said.

"I think we should make a serious decision and we should convince him that he is the one who should be blamed and that he is no longer of use. He should honourably quit his post," Senator Maulawi Faizi said.

Following a string of attacks by

Death Eater

s' sleeping cells that targeted military institutions, senators are doubtful about the capacities of

Afghan cops

to maintain peace and ensure security.
Posted by: Fred || 04/25/2011 00:00 || Comments || Link || E-Mail|| [268 views] Top|| File under:
Africa North
Libyan Shifts From Detainee to Rebel, and U.S. Ally of Sorts
For more than five years, Abu Sufian Ibrahim Ahmed Hamuda bin Qumu was a prisoner at the Guantánamo Bay prison, judged "a probable member of Al Qaeda" by the analysts there. They concluded in a newly disclosed 2005 assessment that his release would represent a "medium to high risk, as he is likely to pose a threat to the U.S., its interests and allies."

Today, Mr. Qumu, 51, is a notable figure in the Libyan rebels' fight to oust Col. Muammar el-Qaddafi, reportedly a leader of a ragtag band of fighters known as the Darnah Brigade for his birthplace, this shabby port town of 100,000 people in northeast Libya. The former enemy and prisoner of the United States is now an ally of sorts, a remarkable turnabout resulting from shifting American policies rather than any obvious change in Mr. Qumu.
Posted by: tipper || 04/25/2011 07:19 || Comments || Link || E-Mail|| [291 views] Top|| File under:
'Mubarak to move to military hospital'
[Iran Press TV] Former Egyptian President Hosni Mubarak


...The former President-for-Life of Egypt, dumped by popular demand in early 2011...


must be moved to a military hospital, says the country's Prosecutor General Abdel Magid Mahmoud.

The prosecutor general said on Sunday that Mubarak was supposed to be moved to Cairo's Tora prison hospital but the hospital was not prepared enough, the

News Agency that Dare Not be Named

reported.

The move came after tests indicated that Mubarak is well enough to travel. However,
The contradictory However...
Mahmoud says preparations to treat Mubarak in the new hospital will take at least a month as the site is not properly equipped.

On April 12, Mubarak had heart problems during questioning by anti-corruption authorities about charges of graft and abuse of power. He was later hospitalized in an intensive care unit in the Red Sea resort of Sharm el-Sheikh.

The prosecutor general had summoned Mubarak and his sons for questioning over corruption and the use of violence against peaceful protesters, who eventually succeeded in bringing an end to his 30 years of authoritarian rule.

Mubarak was supposed to be

in jug

for 15 days until the probe about his charges is finished but the judicial authorities have recently extended the detention for another 15 days due to his health problem and the delay in the process.

On April 20, an Egyptian fact-finding commission held Mubarak responsible for the killing of protesters during the eighteen days of demonstrations that led to his downfall.

The fact-finding commission's report stated that 846 people were killed and more than 6,400 others

were maimed

in the historic revolution.

Egyptian activists say Mubarak must be tried for killing of protesters during the country's popular uprising, which led to his ouster on February 11.
Posted by: Fred || 04/25/2011 00:00 || Comments || Link || E-Mail|| [284 views] Top|| File under:
China-Japan-Koreas
ROK Frontline Defense to Be Beefed Up
Frontline defenses will be beefed up in response to North Korea's mushrooming special forces, with guard outposts near the demilitarized zone strengthened with reinforced concrete and equipped with sniper rifles and sound target tracking devices.

"We're enhancing the combat capabilities of frontline units," Lee Yang-koo, an official at Army Headquarters, said Tuesday. "We're going to deploy sound target tracking devices, unmanned ground monitoring sensors, and sniper rifles at guard posts within the DMZ, general outposts, the Joint Security Area at the truce village of Panmunjom, and the Customs, Immigration and Quarantine office" at the inter-Korean border.

The Army will cover the roofs of guard posts with reinforced concrete and install communications lines there with a budget of about W7 billion (US$1=W1,091) to help combat structures function properly and guarantee operational units can hold out. Guard posts are currently vulnerable to shelling and bombing by North Korea since they are barely more than huts. A military source said some facilities will be reinforced with steel plates so that they can withstand shelling or bombing.

The 300-to-400-strong search and rescue battalion at each frontline Army division will be streamlined and reorganized mainly with elite officers, an Army officer said. Restructuring will begin in 2015 or 2016, and by around 2020, each battalion will be an elite unit with 80 to 90 personnel. New battalions will consist of special warfare troops as well as ordinary army officers with special warfare qualifications.

The plan aims to resolve the numerical inferiority of South Korea's special forces, which number less than 20,000 against North Korea's 200,000. Each battalion will comprise five teams of 12 troops each and given reinforced combat vehicles as well as state-of-the-art weapons so it can carry out operations independently.

The Army also plans to boost combat capabilities by turning some special warfare regiments at frontline corps, special warfare brigades in the rear area, and mobile and military police battalions at divisions, into elite units, a spokesman said.
Posted by: Steve White || 04/25/2011 00:00 || Comments || Link || E-Mail|| [298 views] Top|| File under:
ROK deploys MLRs to Frontline Islands
The South Korean military has deployed new Korean-made multiple rocket launchers on northwestern islands to guard against shelling or a surprise landing by North Korea.

"We've recently deployed the powerful Kooryong multiple rocket launchers on Baeknyeong and Yeonpyeong islands for the first time to respond to provocations from the North," a government source said Sunday.

Right after the North's artillery attack on Yeonpyeong Island in November, the military temporarily deployed an American-made multiple launch rocket system on the island, but it was withdrawn in late December.

The Kooryong is a 130 mm 36-round truck-mounted multiple rocket launcher with a range of 23 to 36 km, significantly more powerful than the 122 mm device the North Korean military used in shelling Yeonpyeong. About a dozen Kooryongs were deployed on the islands.

The military will hand the Kooryongs on the islands, which are currently under the Army's supervision, over to the Marine Corps.

"The permanent deployment of the multiple rocket launchers on the northwesternmost islands is a symbolic measure to show we're willing to use formidable firepower to punish the North in case of further provocations," a military source said.
Posted by: Steve White || 04/25/2011 00:00 || Comments || Link || E-Mail|| [416 views] Top|| File under:
Norks Deploy Rocket Launchers Along West Coast
North Korea has deployed multiple rocket launchers along the shore north of Yeonpyeong, Baeknyeong and Ganghwa islands in response to a planned South Korean artillery drill on Yeonpyeong, government sources here say. The North earlier threatened an "unpredicted self-defense counterattack" to the drills.

A South Korean government source said, "After making the threat in a message sent Friday, North Korea raised the alert level at artillery divisions on the west coast and deployed the multiple rocket launchers." The source added the South Korean military is monitoring the situation.

The North also reportedly made coastal artillery ready to fire and put some fighter jets on the west coast on standby.
Posted by: Steve White || 04/25/2011 00:00 || Comments || Link || E-Mail|| [284 views] Top|| File under:
Norks Move 50K 'Special' Forces to Frontline
The North Korean Army has newly moved about 50,000 elite special troops to the frontline near the demilitarized zone.


'Elite' doesn't mean what we in the west usually think it means.

A South Korean government source on Wednesday said, South Korean and U.S. intelligence believe that the North Korean Army completed the move of seven light infantry divisions, which are special warfare units, to the frontline.


Specializing in irregular war tactics?

The deployment took place gradually over two or three years.

Each light infantry division consists of about 7,000 troops, out of a total of 180,000. That means some 27 percent of all special forces are deployed at the frontline.
Posted by: Steve White || 04/25/2011 00:00 || Comments || Link || E-Mail|| [398 views] Top|| File under:
Europe
Italy deports ex-Guantanamo Tunisian terror suspect
So, have 50% of Gitmo releasees been confirmed to have returned to jihad yet? The other 50% waiting for confirmation.


Italy Wednesday deported a Tunisian former inmate at the U.S. military prison in Guantanamo bay, accusing him of being part of an extremist cell.

Italian authorities accompanied Adel Ben Mabrouk back to Tunisia by plane, the Interior Ministry said in a statement.

Mabrouk, who returned to Italy in November 2009 after a period of detention in Guantanamo bay, was part of a militant group based in Milan, the ministry said.

Italian intelligence broke up the group after foiling a number of its plans, including a plot that it uncovered in 2009 to use a car full of explosives to blow up Milan's cathedral, the ministry said.


Mr. Ben Mabrouk has been busy. Clearly the vacation in Cuba did him good.
Posted by: Zebulon Thranter9685 || 04/25/2011 06:04 || Comments || Link || E-Mail|| [258 views] Top|| File under:
Fifth Column
WikiLeaks and the Espionage Act: Why Julian Assange is different from the New York Times.
We live in interesting times. According to the Wall Street Journal, there is reason to believe Mr. Assange will be permitted to discover for himself exactly how interesting.

Still, the U.S. can move beyond its current paralysis without criminalizing routine leaks by focusing on Mr. Assange, the self-declared anarchist who created WikiLeaks. His stated goal is to deprive the U.S. government of a smooth flow of information by disclosing its internal communications. "An authoritarian conspiracy that cannot think efficiently," Mr. Assange wrote in an essay in 2006, "cannot act to preserve itself." We'll see.

His former top aide, Daniel Domscheit-Berg, recently wrote a book, "Inside WikiLeaks," describing Mr. Assange's focus on the U.S. as the "only enemy." Mr. Domscheit-Berg writes that when he tried to make WikiLeaks politically neutral instead of anti-American, Mr. Assange accused him in a text message of "disloyalty, insubordination and destabilization in times of crisis." This striking language comes from the Espionage Act of 1917, which makes it a crime for anyone who has "unauthorized possession to information relating to the national defense" and has reason to believe the information "could be used to the injury of the U.S." to "willfully" release it. There may be very good reason this precise language was on Mr. Assange's mind.

The Espionage Act requires willfully endangering the U.S. It may seem unusual to consider intent in the context of how information flows, but without focusing on intent, the law would raise serious First Amendment issues. Many academics and media commentators—and perhaps overly cautious prosecutors—have missed the point that WikiLeaks is different from the New York Times. It's the political motivation of Mr. Assange that qualifies him to be prosecuted. The publisher is not liable for its reporting.
Posted by: || 04/25/2011 11:46 || Comments || Link || E-Mail|| [369 views] Top|| File under:
India-Pakistan
Pakistan's ISI spy service listed as terrorist group
From the WikiLeaks archive.

US authorities describe the main Pakistani intelligence service as a terrorist organisation in secret files obtained by the Guardian.

Recommendations to interrogators at Guantanamo Bay rank the Inter-Services Intelligence Directorate (ISI) alongside al-Qaida, Hamas and Hezbollah in Lebanon as threats. Being linked to any of these groups is an indication of terrorist or insurgent activity, the documents say.

"Through associations with these ... organisations, a detainee may have provided support to al-Qaida or the Taliban, or engaged in hostilities against US or coalition forces [in Afghanistan]," says the document, dated September 2007 and called the Joint Task Force Guantanamo Matrix of Threat Indicators for Enemy Combatants. It adds that links to these groups is evidence that an individual poses a future threat.

The revelation that the ISI is considered as much of a threat as al-Qaida and the Taliban will cause fury in Pakistan. It will further damage the already poor relationship between US intelligence services and their Pakistani counterparts, supposedly key allies in the hunt for Osama bin Laden and other Islamist militants in south Asia.
Posted by: john frum || 04/25/2011 07:54 || Comments || Link || E-Mail|| [388 views] Top|| File under:
Iraq
Iran, Iraq sign agreements on Iranian opposition
Iran and Iraq on Sunday signed agreements to return each others' detainees, which could lead to the forced repatriation of an Iranian opposition group based in Iraq, Iranian state TV reported.

The countries' respective justice ministers signed agreements that including provisions for the repatriation of each others criminals and convicts to their country of origin, which could include members of the People's Mujahedeen, an Iranian opposition group long based in Iraq.


Where they will be killed.




That's the apparent plan. Real shame. It might could happen to a nicer bunch of cutthroats but these cutthroats will do.
Posted by: Zebulon Thranter9685 || 04/25/2011 07:16 || Comments || Link || E-Mail|| [280 views] Top|| File under:
al-Maliki: US forces must withdraw by end of 2011
BAGHDAD / Aswat al-Iraq: Iraq's Prime Minister, Nouri al-Maliki, has informed the visiting U.S. Chief of Staff of the U.S. Forces, Admiral Mike Mullen, that the remaining American troops were to leave Iraq by the end of 2011, according to the Security Agreement, signed between the two countries in 2011, an Iraqi Legislature said on Sunday.

"There is an Agreement, concluded between Iraq and the United States, reiterating that the U.S. forces must leave Iraq by the end of 2011," National Coalition MP, Ali al-Allaq, told Aswat al-Iraq news agency, adding that "the Prime Minister had informed the U.S. Chief of Staff of the U.S. Armed Forces, Admiral Mike Mullen, that the American forces must leave, according to the said Agreement, because there is no need for their presence, as the Iraqi forces are able to execute the security dossier."


Um, okay, if you say so...

"Mike Mullen himself had announced that the Iraqi government had not informed him about the extension of the U.S. troops presence in Iraq, and that the talk about the extension is not necessary, with the presence of the Agreement," Allaq said, adding that "all members of the National Coalition refuse the presence of the U.S. troops in Iraq and demand the departure of the last U.S. soldier, according to the said Agreement.
Posted by: Steve White || 04/25/2011 00:00 || Comments || Link || E-Mail|| [467 views] Top|| File under:
Syria-Lebanon-Iran
Assad's opponents
A summary of Syrian opposition groups and figures at the link.
Posted by: g(r)omgoru || 04/25/2011 03:17 || Comments || Link || E-Mail|| [267 views] Top|| File under:
Iran urges vigilance against enemy plots
Iran's Foreign Minister Ali Akbar Salehi
... current Iranian Minister of Foreign Affairs since 13 December 2010. Perivous his appointment as Minister of Foreign Affairs, he was Head of Atomic Energy Organization of Iran from 16 July 2009 to 23 January 2011. He was also Iranian Representative in the

ineffective International Atomic Energy Agency

from 1997 to 2005...
has stressed the importance of vigilance against enemy plots to sow the seeds of discord among the people of the region.

Referring to the current condition of

Mohammedan

countries in the region, Salehi reiterated the necessity of vigilance against enemy conspiracies to divide Shia and Sunni

Mohammedan

s.

Salehi made the remarks in a meeting with Head of Indonesia's Ulema Council Umar Shihab on Sunday in Tehran, IRNA reported.

Shihab, who is heading a delegation of Indonesian scholars, also stressed the importance of safeguarding unity among

Mohammedan

s.

"Relations between the two

Mohammedan

countries, Iran and Indonesia, have always been friendly and brotherly," Shihab said.

The head of Indonesia's Ulema Council added that the exchange of scholars between the two countries was another step in strengthening bilateral ties.

Salehi will depart Tehran for Turkmenistan's capital, Ashgabat, later on Sunday.
Posted by: Fred || 04/25/2011 00:00 || Comments || Link || E-Mail|| [254 views] Top|| File under: Govt of Iran
Leader urges media not to imply tension
[Iran Press TV] The Leader of the

Islamic theocracy

has advised Iranian media to refrain from suggesting there is tension in the country's peaceful atmosphere.

The media should not report in a way that, contrary to the society's current situation, suggests tension and dispute in the country, Ayatollah Seyyed Ali Khamenei said in a meeting with Iran's Interior Minister the sinister Mostafa Mohammad-Najjar


Interior minister of Iran and a former defense minister of Iran. He is a veteran of the Revolutionary Guards since the establishment of the body in 1980...


and a group of police commanders on Sunday.

On Saturday, the Leader urged

the Medes and the Persians

and officials to "not let disputes and divides appear, and the enemy [to succeed in] its propaganda and political malice."

"Unfortunately the approach taken by some newspapers with regards to these remarks was suggestive of divide and dispute in the country instead of peace," the Leader said on Sunday.

Ayatollah Khamenei expressed gratitude for the efforts of Iranian

coppers

, and said one of the most important duties of the security forces was creating "psychological and moral security" in society.

In the meeting Police Chief Esmail Ahmadi-Moqaddam presented a report about the activities of the security forces.
Posted by: Fred || 04/25/2011 00:00 || Comments || Link || E-Mail|| [262 views] Top|| File under: Govt of Iran
Who's in the News
57
[untagged]
2
Govt of Iran
2
Pirates
2
al-Qaeda in Iraq
1
al-Qaeda in North Africa
1
Govt of Pakistan
1
Taliban
1
Govt of Sudan
1
Govt of Syria
Bookmark
E-Mail Me
The Classics
The O Club
Rantburg Store
Comments Spam
The Bloids
The Never-ending Story
Thugburg
RSS Links
Gulf War I
The Way We Were
Bio
Merry-Go-Blog
Hair Through the Ages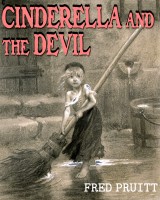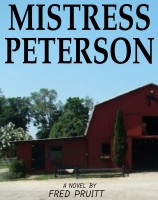 On Sale now!


A multi-volume chronology and reference guide set detailing three years of the Mexican Drug War between 2010 and 2012.

Rantburg.com and borderlandbeat.com correspondent and author Chris Covert presents his first non-fiction work detailing the drug and gang related violence in Mexico.

Chris gives us Mexican press dispatches of drug and gang war violence over three years, presented in a multi volume set intended to chronicle the death, violence and mayhem which has dominated Mexico for six years.
Click here for more information


Meet the Mods
In no particular order...


Steve White
Seafarious
Pappy
lotp
Scooter McGruder
john frum
tu3031
badanov
sherry
ryuge
GolfBravoUSMC
Bright Pebbles
trailing wife
Gloria
Fred
Besoeker
Glenmore
Frank G
3dc
Skidmark
Alaska Paul



Better than the average link...



Rantburg was assembled from recycled algorithms in the United States of America. No trees were destroyed in the production of this weblog. We did hurt some, though. Sorry.
54.162.227.37