Africa Horn
Al-Shabaab warns Sierra Leone not to deploy troops in southern Somalia
(Sh.M.Network)- The al Qaeda-linked fighters in Somalia, Al-Shabaab



... the Islamic version of the old Somali warlord...


has warned on Thursday troops from Sierra Leone not to deploy in south Somalia otherwise they will meet retaliation attacks against them, Al-Shabaab

front man

said.

Sheik Ali Mohamud Rageh(Ali Dheere) , the

front man

of Al shabab fighters threatened the government of Sierra Leone not to dispatch their boys to Gedo, Lower Jubba and Midlle regions of southern Somalia otherwise they will collect more bodies from there.

The announcement of Al-Shabaab came as Somalia government and AMISOM in Mogadishu await the first deployment of 850 soldiers from Sierra Leone in June to boost kenyan army. A month ago military officers from Sierra Leone and Kenya visited the southern region of Gedo region to look locations for the new deployment.
Posted by: Fred || 04/27/2012 00:00 || Comments || Link || E-Mail|| [256 views] Top|| File under: al-Shabaab
Africa North
Muslim Brotherhood MP Seeks to Abolish Female Rights and Enforce Female Genital Mutilation
According to the Egyptian website Youm 7, Azza al-Jarf, a female Member of Parliament representing the Muslim Brotherhood's "Freedom and Justice Party," is trying to abolish several laws currently enjoyed by Egyptian women—including preventing them from divorcing or even separating from their husbands, because "the man has the authority and stewardship" (see Koran 4:34); mandating that fathers must circumcise their daughters; and trying to get the Egyptian educational system to ban the teaching of the English language—on the grounds that it is an "infidel" tongue—while separating boys and girls in classrooms and forcing girls to wear the hijab.

Ms. Jarf, of course, is not the first Muslim female in Egypt opposed to her own gender; earlier, another female politician declared that "women are deficient in intelligence and religion," and that, in agreement with Sharia law, they are banned from running for presidency.

At any rate, repressive and discriminatory laws, not to mention laws that mutilate the human body—such represent the Muslim Brotherhood's idea of "Freedom and Justice," the telling name of their political wing.
Posted by: tipper || 04/27/2012 14:53 || Comments || Link || E-Mail|| [353 views] Top|| File under:
Egypt Movie Star Acquitted Of Insulting Islam
The times, they are a-changin'.

Egypt's Adel Imam, the Arab world's most famous comic actor, had a conviction and three-month prison sentence for insulting Islam in his films and plays overturned on appeal, a state newspaper reported on Thursday.

Imam, 71, has poked fun at officials in his comedies and politicians of all colors during a 40-year career, although he was publicly criticized by many Egyptians for failing to back protests against former President Hosni Mubarak


...The former President-for-Life of Egypt, dumped by popular demand in early 2011...


. His more serious films dealt with the rise of Islamic militancy.

Egypt's liberals, leftists and others are worried that Islamists who have emerged as the dominant political force in post-Mubarak Egypt will stifle social and cultural freedoms.

A misdemeanour court overruled the verdict handed down in February against Imam, citing the "absence of a crime", state newspaper Al-Ahram reported on its website. It added that the actor had to pay attorney fees and other legal costs.
Posted by: trailing wife || 04/27/2012 00:00 || Comments || Link || E-Mail|| [263 views] Top|| File under: Arab Spring
Arabia
Sanaa Walk In Memory Of Revolution Martyrs, Urges Trial For Killers
[Yemen Post] Thousands of people held a demonstration in Yemen's capital Sanaa in memory of the

deaders

who were killed during the 2011 uprising, coinciding with an expanded meeting by the families of the victims.

The demonstrators urged to prosecute all officials involved in killing innocents and protesters in the country, including the 2011 killings.

At the demonstration, which originated early Thursday from Change Square outside Sanaa University passing through Rabat and other streets, the people remembered the victims during anti-regime protests last year and vowed be loyal to their sacrifices.

The youth organizational committee called for the walk amid demands to try those involved in the last year's killings before the participation in any dialogue.

The meeting of the families of the

deaders

were said to discuss options before dialogue.

The House of Representatives is yet to pass the transitional justice law, already approved by the government, within the efforts to compensate the victims of the popular uprising.

Earlier, Human Rights Minister, Horia Mashour, head of ministerial panel negotiating the youth-led protesters and political forces as a prelude to hold a comprehensive national dialogue, said more than 2000 people were killed last year including 143 children and 20 women. About 20.000 others injured also, she said.

The power-sharing government has many times pledged to support and compensate the victims of the revolution.

President-for-Life Ali Abdullah Saleh


... Saleh initially took power as a strongman of North Yemen in 1977, when disco was in flower, but he didn't invite Donna Summer to the inauguration and Blondie couldn't make it...


resigned as president of the republic of Yemen in November under a power transfer deal brokered by the GCC countries and backed by the West.

The deal came as a result of the mass protests along 2011 to demand for the departure of Saleh and reforms.


Posted by: Fred || 04/27/2012 00:00 || Comments || Link || E-Mail|| [288 views] Top|| File under: Arab Spring
Obama Administration approves broader Yemen drone strikes
[Iran Press TV] US President Barack Obama
My friends, we live in the greatest nation in the history of the world. I hope you'll join with me as we try to change it...
has approved a new policy which allows the Central Intelligence Agency (CIA) to expand its covert drone campaign in Yemen.

According to US officials, Obama has approved the use of "signature strikes", which will allow the CIA to launch strikes against terrorism suspects even when it does not know the identities of those who could be killed.

The move comes as the number of US

liquidation

drone strikes in Yemen has already hit a record.

Critics of drone campaign believe that more innocent people will be killed if US strikes are expanded in Yemen.

US

liquidation

drone strikes killed at least 64 people, mainly civilians, in southern Yemen over a period of only three days in March.

The CIA has been flying drones in Yemen since 2011 from a secret base in the country.

Last year, two American citizens, Anwar al-Awlaki
... Born in Las Cruces, New Mexico, zapped in Yemen, al-Awlaki was a dual citizen of the U.S. and Yemen. He was an Islamic holy man who was a trainer for al-Qaeda and its franchises. His sermons were attended by three of the 9/11 hijackers, by Fort Hood murderer Nidal Malik Hussein, and Undieboomer Umar Farouk Abdulmutallab. He was the first U.S. citizen ever placed on a CIA target list...
and his teenage son, were also killed in US drone attacks in Yemen. Their deaths sparked strong criticism against

B.O. regime

's

assassination

s of civilians across the world, including American citizens without any judicial procedures.

Leading academic Professor Noam Chomsky


...intellectual and political theorist of a socialist persuasion. He is noted for being so far out in left field he can't see the shortstop on every issue he pushes...


has also condemned US policy of targeting terror suspects in foreign countries using unmanned aerial vehicles, saying the tactic amounts to ''state terror''.

The US military uses

liquidation

drones in several

Moslem

countries, including Yemen, Somalia, and Pakistain.

Washington claims the Arclight airstrikes target

jihad boy

s, but the attacks have mostly led to civilian casualties.

Posted by: Fred || 04/27/2012 00:00 || Comments || Link || E-Mail|| [344 views] Top|| File under: al-Qaeda in Arabia
Europe
Dutch burqa ban may go
AMSTERDAM: With the collapse of the Dutch center-right government, the Netherlands may now drop some of its most eye-popping proposals aimed at Muslims and other immigrants and could soften its strong anti-immigration rhetoric.

A ban on burqa is less likely to go ahead after the government collapsed at the weekend.

The minority Liberal-Christian Democrat coalition's alliance with Geert Wilders' Freedom Party (PVV) fell apart when they could not reach agreement on crucial budget cuts. An election has been called for Sept.12. In return for Wilders' support in Parliament, the government had proposed a number of laws, including bans on Muslim face veils and on dual nationality.

If it appears clear that there is no longer a parliamentary majority in favor of such proposals, they could soon be taken "off the table", said Maurits Berger, professor of Islam in the contemporary West at Leiden University.

"These policies were driven by PVV but also by this government in order to maintain their relationship with PVV. They have turned Holland into a pariah," Berger said. "These are the legacy of the PVV."
Posted by: Steve White || 04/27/2012 00:00 || Comments || Link || E-Mail|| [287 views] Top|| File under:
Europe discriminates against Muslims: Amnesty International
[Iran Press TV] Human rights groups say European countries are discriminating against

Moslem

s, calling on institutions and governments to implement anti-discrimination laws.

The London-based human rights
...not to be confused with individual rights, mind you...
group Amnesia Amnesty International criticized politicians for their lack of action on the growth of Islamophobia


...the irrational fear that Moslems will act the way they usually do...


in Europe.

The main problem in most countries is not a lack of anti-discrimination laws but their effective implementation, said John Dalhuisen, the body's director for Europe and Central Asia.

Discrimination is largely tolerated, Dalhuisen added, noting that religious discrimination against

Moslem

s in Europe has become so commonplace that the society no longer deems it as improper.

In a new report released on Tuesday, Amnesty highlighted national laws or local rules which target Islamic customs; especially, in the fields of employment, education and daily life including wearing headscarves or face-covering Islamic veils.

The report entitled "Choice and Prejudice," also focused on the rise of political movements that target

Moslem

s or

Moslem

practices in Belgium,

La Belle France

, the Netherlands, Spain and Switzerland


...home of the Helvetians, famous for cheese, watches, yodeling, and William Tell...


"EU legislation prohibiting discrimination on the ground of religion or belief in the area of employment seems to be toothless across Europe, as we observe a higher rate of unemployment among

Moslem

s," said Marco Perolini, Amnesia Amnesty International's expert on discrimination.

"

Moslem

women are being denied jobs, and girls prevented from attending regular classes just because they wear traditional forms of dress, such as the headscarf; men can be dismissed for wearing beards associated with Islam,"added Perolini.

Invited by Amnesia Amnesty International to share her experiences, Hajare Boujitat, a Belgian citizen, told

news hound

s how she was rejected in an interview, after she applied for an internship at a charity.

Boujitat was eventually offered the job, but "received a very cold welcome" on her first day at work.

"Many colleagues didn't want to speak with me, and some didn't even view me as a colleague and said quite bluntly they didn't want to work with me," she recalled.

Amnesty called on European governments to clear the negative stereotypes and prejudices against Islam, adding that "rather than countering these prejudices, political parties and public officials are all too often pandering to them in their quest for votes."

The call comes amid anti-Islamic remarks made by a number of European officials as well as acts of religious extremism against the growing

Moslem

population across the EU.

Last week, a member of Germany Chancellor Angela Merkel
...current chancellor of Germany. She was educated in East Germany when is was still run by commies, but in 1989 got involved with the growing democracy movement when the Berlin Wall fell. Merkel is sometimes referred to by Germans as Mom...
's conservative bloc, Volker Kauder, said Islam is not a part of the country's tradition and identity and so does not belong in Germany.

Posted by: Fred || 04/27/2012 00:00 || Comments || Link || E-Mail|| [354 views] Top|| File under: Global Jihad
European Jewish Group Fears Israel-Iran Backlash
Jewish Congress fears says Israelis strike on Iranian nuke facilities will lead to 'dramatic increase of anti-Semitic, very violent attacks against Jews'

Moshe Kantor, president of the European Jewish Congress, said his group is expected to meet Israeli Prime Minister Benjamin Netanyahu on Thursday to discuss its concerns, but the chief responsibility for the safety of European Jews lay with their own governments.
 
He spoke at Tel Aviv University after the presentation of an annual report on worldwide anti-Semitic attacks. The report was issued before Israel's yearly memorial day for the 6 million Jewish victims of the Nazi Holocaust of World War II. The commemoration was beginning at sundown Wednesday.
 
The report said the number of attacks declined in 2011, but they were generally more violent than in previous years.

The European Jewish Congress is an umbrella organization that says it represents some 2.5 million Jews in Europe. The largest communities are in

La Belle France

and Great

Britannia

.
Posted by: trailing wife || 04/27/2012 00:00 || Comments || Link || E-Mail|| [279 views] Top|| File under:
Fifth Column
Judge won't dismiss key charge against WikiLeaks suspect
FORT MEADE, Maryland - A U.S. military judge refused on Thursday to throw out a charge that Bradley Manning, the U.S. intelligence analyst accused of leaking government files to the anti-secrecy website WikiLeaks, aided the enemy identified as al Qaeda. The charge, the most serious accusation against Manning, could result in a life prison sentence if he is convicted of it at a court-martial in September.

Manning, 24, is charged with leaking hundreds of thousands of U.S. government cables and field reports from Iraq and Afghanistan to WikiLeaks in 2010, in the largest leak of classified documents in U.S. history.

Prosecutors say the leaks helped "al Qaeda in the Arabian Peninsula," one of the militant group's most potent affiliates.

"The defense motion to dismiss ... is denied," military Judge Colonel Denise Lind said in a pretrial hearing.

Manning's attorney, David Coombs, had pressed the court to dismiss the charge. Comparing Manning's actions to that of a soldier speaking to a major newspaper, he argued that without an intent to provide information to the enemy, Manning's actions constituted negligence.

The ruling was another blow for Manning, who made several appeals over three days of pretrial hearings this week to reduce or dismiss all 22 charges against him. Those motions were all rejected.

"The case will go forward. (Manning) will face the full brunt of these charges," said Eugene Fidell who teaches military law at Yale Law School.

Lind said the prosecution would have to prove that Manning knew the information could reach the enemy through the WikiLeaks website. If it fails to do that, she said she may throw the charge out before Manning's defense team makes its case.

Aiding the enemy is a capital offense, but the prosecution has said it would not seek the death penalty in Manning's case if he is found guilty.

Manning faces a three-week military trial starting on September 21 and has until then to enter a plea of guilty or not guilty.

In what could be a key part of Manning's defense, Coombs argued on Thursday that the WikiLeaks release caused little or no harm to national security and that Manning as a trained analyst may have chosen information that would not compromise national security.


So a 'trained' private first class gets to decide what can and cannot be released to the public. As the learned judge would say to the lawyer, "next argument"...

Since the WikiLeaks release, U.S. government agencies have launched task forces to determine whether any damage was done.

"The documents (we've) seen so far show no or little harm," Coombs said. "Prosecution will argue that he should have known. If he did ... he was selective in what he chose. ... He selected information he believed would not cause harm."

Military prosecutors, who have tried to portray Manning as a trained and trusted analyst who knowingly committed criminal offenses, have requested that harm to national security only be discussed in the sentencing phase of the trial if Manning is found guilty. That motion will likely be discussed at the next hearing in June, according to a legal expert with the Military District of Washington, the Army command unit for the capital region, who was present at the hearing.

Prosecutors accuse Manning of downloading more than 700,000 classified or confidential files from the military's Secret Internet Protocol Router Network, or SIPRNet, while serving in the Army's 10th Mountain Division in Iraq. Manning also faces charges of stealing records belonging to the United States and wrongfully causing them to be published on the Internet.
Posted by: Steve White || 04/27/2012 08:47 || Comments || Link || E-Mail|| [262 views] Top|| File under:
WikiLeaks Suspect May Be Charged with 'Aiding the Enemy'
[An Nahar] A U.S. military judge is poised to decide Thursday if WikiLeaks suspect Bradley Manning can be charged with "aiding the enemy" for allegedly leaking classified documents to the website.

Manning's lawyers asked the judge at pre-trial hearings this week to dismiss the most serious charge facing their client, arguing the government must drop the count unless it can prove the U.S. Army private had "evil intent" to help al-Qaeda when he allegedly passed files to WikiLeaks.

Otherwise, defense lawyers argue, the government's case implies any soldier could be prosecuted for espionage if they spilled secrets online or discussed sensitive information with news

news hound

s.

Prosecutors counter that Manning's intent is not at issue and that the government only needed to prove that the intelligence analyst knew al-Qaeda would see the leaked the information on the anti-secrecy WikiLeaks site.

At Wednesday's hearing, Manning's civilian counsel, David Coombs, insisted that under the government's interpretation, a soldier could face the charge simply for telling a Washington Post

news hound

about high suicide rates, low morale or pervasive post-traumatic stress disorder in his unit without authorization.

Posted by: Fred || 04/27/2012 00:00 || Comments || Link || E-Mail|| [265 views] Top|| File under:
India-Pakistan
Pakistan says US not listening, drone strikes must stop
[Dawn] Pakistain has spelt out in no uncertain terms that US drone aircraft strikes against

forces of Evil

inside its territory must stop, but Washington is not listening, the country's foreign minister said.

"On drones, the language is clear: a clear cessation of drone strikes," Hina Rabbani Khar said.

"I maintain the position that we'd told them categorically before. But they did not listen. I hope their listening will improve," she told

Rooters

in an interview late on Wednesday.

The attacks by the unmanned aircraft from Afghanistan, which US officials say are highly effective against

cut-thoat

s, fuel anti-American sentiment in Pakistain because they are seen as violations of

illusory sovereignty

that inflict civilian casualties.

Khar's sharp comments on the drone strikes came ahead of a two-day visit to Islamabad by the United States' special envoy for Afghanistan and Pakistain, Marc Grossman.

Ambassador Grossman was due to hold bilateral meetings with Pak officials and take part in a "core group" meeting with officials from both Pakistain and Afghanistan, where the United States is hoping to revive stalled peace talks with the Taliban.

Ties between Pakistain and the United States, allies in the war on militancy, have lurched from crisis to crisis as they spar over security, assistance and the future of Afghanistan.

An unannounced raid on Pak soil by US Special Forces who killed Al Qaeda leader the late Osama bin Laden


... who is now beyond all cares and woe...


last May plunged relations to a low, and tensions were further stoked in November when a NATO


...the North Atlantic Treaty Organization. It's headquartered in Belgium. That sez it all....


attack across the border from Afghanistan killed 24 Pak soldiers.

After a review of ties with Washington, a Pak parliamentary committee laid out a series of demands, including an end to US drone strikes.

Khar said other methods should be used to take out

forces of Evil

in the border region between Afghanistan and Pakistain.

"We have to look at effective tools which are mutually acceptable. The cost of using tools which are not mutually acceptable is far, far too high. We're looking at alternatives," she said, without elaborating.

The commander of the frontline corps in Pakistain's northwest told

Rooters

last week that one alternative would be for the United States to share intelligence so that its ally's F-16 fighter jets could target

forces of Evil

there.

Posted by: Fred || 04/27/2012 00:00 || Comments || Link || E-Mail|| [280 views] Top|| File under: Govt of Pakistan
Punjab CM washes his hands of station security
[Dawn] The chief minister has absolved the Punjab government of protecting Railways installations, saying since it is part of the federal institution, the security of the Lahore railway station is Islamabad's responsibility.

His remarks came in the wake of a blast at the city railway station on Tuesday evening which claimed four passengers and injured 60 others.

"The railway station is part of the federal setup and the federal government is responsible for its security," Shahbaz told

news hound

s at the police training school ceremony here on Wednesday.

He said surveillance cameras installed at the railway station were dysfunctional.

The Pakistain People's Party (PPP), which rules Islamabad, blames the Punjab government for the

kaboom

.

"The dreadful

kaboom

occurred owing to the failure of the Punjab government," Punjab PPP information secretary Raja Aamir Khan said in a statement.

Aamir held the provincial government responsible for "the lack of proper security plan and dysfunctional cameras as well as lack of security staff at the station."

He would not take calls on his cell phone when this

news hound

tried to know what law obliged the provincial government to install its security apparatus at a federal government property.

A senior colleague, however, commented that the provincial government should also accept its responsibility as explosives passed through its territory to reach the railway station.

The chief minister said justice could be manipulated in the country and that Islamic fascisti exploited this situation to their advantage.

He said that "to combat the war against terror, latest equipment and technical manpower are more important than more recruitment in the police force".

He said terrorism stemmed from poverty hence the challenge of terrorism could be countered through promotion of social and economic justice and removal of disparity between the rich and the poor.

He said the aim of setting up a safe and peaceful society could not be achieved without an alert and vibrant police force.

Posted by: Fred || 04/27/2012 00:00 || Comments || Link || E-Mail|| [259 views] Top|| File under: Govt of Pakistan
City managers given options for Jamia Hafsa
[Dawn] The Supreme Court on Wednesday told the city managers either honour their word on rebuilding the demolished Jamia Hafsa or face contempt charges.

A three-member bench of the court, headed by Chief Justice Iftikhar Mohammad Chaudhry, issued notices to the Chief Commissioner of Islamabad, Chairman of the Capital development Authority and the federal interior secretary to the effect while hearing a private petition that the officers did not fulfill their commitments to the court.

Counsel of the petitioner Mohammad Hafeez Jalandhari secretary general of Wafaqul Madaris conceded to the bench that land was allotted for building the girls seminary but the documentation process was yet to be completed.

Chief Justice Iftikhar Mohammad Chaudhry asked Deputy Attorney General Babar Ali representing the government to seek fresh instructions from the government and said it had to comply with the earlier orders.

Islamabad authorities had the option to honour the undertakings they gave to the court or implement the agreement they reached with the Jamia Hafsa party last December about providing a 20-kanal plot in Sector H-11/4 for the construction of a new Jamia Hafsa with ancillary buildings.

The old building of Jamia Hafsa was razed to the ground following the Lal Masjid episode. The conflict started when female students of the Jamia occupied the adjacent children's library on January 22, 2007 to protest against the razing of seven other mosques in the city. The tension mounted and on July 3, several people were killed in battles between security forces and students at the mosque.

Earlier in October 2, 2007 the Islamabad administration and the CDA had submitted an undertaking in the Supreme Court to arrange for the construction of a new Jamia Hafsa building that should also contain a research centre and a hostel at some alternative place.

Later on December 29, 2011 an agreement was reached in which it was decided that a large chunk of 20 kanals land in Sector H-11/4, earlier reserved for the National Institute of Science and Technology, will be given for the construction of the madressah, research centre and the hostel for students of Jamia Hafsa. The land was to be given in lieu of the comparatively small piece of land where the demolished building of the Jamia stood.
Posted by: Fred || 04/27/2012 00:00 || Comments || Link || E-Mail|| [270 views] Top|| File under: Govt of Pakistan
Israel-Palestine-Jordan
Israeli Arab To Form New Pro-Israel Party
Founder of party tentatively labeled Israeli-Arab Nationalist Party says other Arab parties serve only Paleostinians.

Move over Balad, Hadash and the United Arab List-Ta'al.

In the next general election, there will be a new Arab party. But what is tentatively labeled the Israeli-Arab Nationalist Party will be very different from the current Arab factions in the Knesset.

While those factions' MKs have been criticized for being too extreme and vocal in their criticism of the Jewish state, the new party will be unabashedly pro-Israel and take a very different approach.

"Most Arab citizens are in favor of coexisting, cooperating and living in harmony with Jewish Israelis," the party's founder, Sarhan Bader, told The Jerusalem Post. "The other Arab parties place too much emphasis on the Paleostinians and external Arabs. But it's more important to serve the Arabs inside Israel who want to live here in peace with our Jewish cousins. After we solve the problems of internal Arabs, we can help the Paleostinians."


The not-so-mythical moderate Muslim.

Bader said he would fight for the rights of Israeli Arabs and fair expression for his sector, which he said totaled 22 percent of the population. He said his party would represent its constituency better than the current Arab parties, in part because he intends to join the coalition, which no Arab party has ever done.

"To serve the Arabs properly, it's important to work together with the ruling party in the coalition," he said. "The Druse MKs who are part of the coalition [in Likud, Yisrael Beytenu and the Independence Party] help their constituency a hundred times more than every Arab MK in the opposition. I will dramatically improve things for the Arab sector."

Bader, 36, has been involved in local politics for many years in Nahaf, his Upper Galilee village.

Out of a belief that large ruling parties can be more effective, he was a member of the Likud before deciding that the formation of a pro-Israel Arab party was more urgent.

Asked if backing Likud caused him problems, he admitted that he had encountered hostility but said he always resolutely defended his politics.

Bader's behavior reached the Prime Minister's Office, which encouraged him to form the party that may end up acting as an Arab satellite party of Likud.

"Only a strong party like Likud can bring peace," he said. "It's true historically.

The Left won't bring peace. Labor never did anything for the Arab sector. It's time to give a chance to the Right."

Bader described the party as six months away from being ready.

Mocking the current Arab

politician

s again, he blasted their visits to Libya and

Leb

.

"They went to Qadaffy and called him a king to get money from him for a soccer stadium and a few months later they called him a murderer," he said.

In a recent interview with journalist Shalom Yerushalmi, Bader predicted that his party would win three seats in the next election. Yerushalmi asked how the party would mark "Nakba Day," the anniversary of Israel's founding that Paleostinians and some Israeli Arabs observe with anti-Israel rallies.

"We won't officially mark the day," he said. "But I am not responsible for what each person feels in his heart."


Posted by: trailing wife || 04/27/2012 00:00 || Comments || Link || E-Mail|| [256 views] Top|| File under:
Syria-Lebanon-Iran
Syria will not fall with Iranian alliance: Cleric
[Iran Press TV] A senior Iranian

holy man

has underscored Tehran's support for Damascus


...Home to a staggering array of terrorist organizations...


, saying Syria will not fall as long as the Islamic Theocratic Republic is allied with it.

"As long as the Islamic Theocratic Republic is standing by Syria, the government of this country will not collapse," member of the presiding board of Iran's Assembly of Experts Ayatollah Seyyed Ahmad Khatami said on Thursday.

The senior Iranian

holy man

added, however, that Iran's support for the Syrian regime does not denote the Islamic Theocratic Republic's approval of every measure taken by Damascus.

"Iran seriously demands reforms in Syria, such that the recent elections and other reformist measures in Syria have all been [taken] under the Islamic Theocratic Republic's encouragement," he added.

Ayatollah Khatami said the reason why Iran supports Syria is that the West is taking

Dire Revenge™

on the country for the Islamic Awakenings, the Islamic Revolution of Iran, and

Leb

's resistance movement of

Hezbullies

.

"Western imperialism is dispatching weaponry to the Syrian opposition, which is disgraceful, and of course the Islamic Theocratic Republic will not allow their agendas to bear fruit," he added.

Syria has been the scene of unrest since mid-March 2011. Many people, including security forces, have been killed in the turmoil.

The West and the Syrian opposition blame Damascus for the year-long turmoil, but the government says the "terrorists" are responsible for the unrest, which it says is being orchestrated from abroad.

Posted by: Fred || 04/27/2012 00:00 || Comments || Link || E-Mail|| [397 views] Top|| File under: Govt of Iran
Moscow Says Calls to Use Force in Syria Counterproductive
[An Nahar] Russian deputy foreign minister Mikhail Bogdanov said Thursday that French calls to use force in Syria under a United Nations


...an international organization whose stated aims of facilitating interational security involves making sure that nobody with live ammo is offended unless it's a civilized country...


mandate were counterproductive.

Bogdanov's comments came a day after French Foreign Minister Alain Juppe said Syria's United Nations-backed peace plan was "seriously compromised" and held out the threat of seeking military action to end a brutal 13-month crackdown on dissent.

"It's a counterproductive approach," Russian news agencies cited Bogdanov as saying. "It seems to us the only way to avoid civil war, the most promising method, is a national dialogue" in Syria.

Syrian opposition leaders Thursday demanded an emergency meeting of the UN, following the reported killing of more than 100 people in the city of Hama, though Russia blamed rebels for stoking the unrest.

"The questions of a ceasefire and the retreat of troops are, of course, important, but they must be accompanied by practices tied to the political process," Bogdanov added.
Posted by: Fred || 04/27/2012 00:00 || Comments || Link || E-Mail|| [269 views] Top|| File under: Govt of Syria
Turkey Weighs Every Possibility if Syria Violence Continues
[An Nahar] Turkey is considering every possibility if the continuing violence in neighboring Syria send tens of thousands of refugees pouring across the border, its foreign minister said Thursday.

"In the face of developments in Syria, we are taking into consideration any kind of possibility in line with our national security and interests," Ahmet Davutoglu told parliament during a briefing to

politician

s.

"Planning what kind of measures we will take if tens of thousands of people end up on our border is a requirement of being a big state," he said.

"This is not an intervention or warmongering as some claim."

The foreign minister did not specify what measures his government would take, but the mass influx of refugees fleeing the Syrian unrest has raised alarm in Ankara.

Different scenarios are being floated by the media, including the setting up of a buffer zone along the border with Syria to protect refugees but opponents say such a measure would be a declaration of war.

In response to criticism from opposition parties, Davutoglu said Turkey did not attempt to change the regime of any country in the region including Syria.

"It was not we who initiated the popular movement in Syria. We didn't call on anybody to rise up," he said. "But we cannot and will not remain silent to the masses' appeal for democracy."

Turkey, once a strong ally of Syria, broke with Damascus


...Capital of the last remaining Baathist regime in the world...


after Bashir al-Assad's regime began cracking down on dissent in mid-March last year, sending waves of Syrian refugees into Turkish territory.

Although some of the refugees have headed back to Syria following Damascus' promise to implement international mediator Kofi Annan

...Ghanaian diplomat who served as the seventh and so far the worst Secretary-General of the UN. Annan and the UN were the co-recipients of the 2001 Nobel Peace Prize for something or other that probably sounded good at the time. In December 2004, reports surfaced that Kofi's son Kojo received payments from the Swiss company Cotecna, which had won a lucrative contract under the UN Oil-for-Food Program. Kofi Annan called for an investigation to look into the allegations, which stirred up the expected cesspool but couldn't seem to come up with enough evidence to indict Kofi himself, or even Kojo...
's ceasefire plan, Turkey still hosts more than 23,000 Syrians.

Posted by: Fred || 04/27/2012 00:00 || Comments || Link || E-Mail|| [641 views] Top|| File under: Govt of Syria
France raises prospect of military action in Syria
[Dawn]

La Belle France

has raised the prospect of military intervention in Syria, saying the UN should consider harsher measures if an international peace plan that has been shaken by violence ultimately collapses.

The statement Wednesday reflects mounting international frustration with daily attacks that have kept a cease-fire between troops loyal to Hereditary President-for-Life Bashir Pencilneck al-Assad


Lord of the Baath...


and armed rebels seeking to oust him from taking hold.

Activists said government troops killed at least 29 civilians on Wednesday, including 12 killed in shelling in the central city of Hama.

Rebels attacked elsewhere, killing at least four security personnel.

French Foreign Minister Alain Juppe said

La Belle France

had discussed invoking Chapter 7 of the UN Charter, which can be enforced militarily, with other world powers.

US Secretary of State Hillary Clinton
... sometimes described as For a good time at 3 a.m. call Hillary and at other times as Mrs. Bill, never as Another Philander C. Knox ...
said last week the United Nations
...an organization whose definition of human rights is interesting, to say the least...
should move toward such a step to allow for measures like travel and financial sanctions and an arms embargo. She didn't mention military action. The US has for more than a year opposed the further militarisation of the situation.

Any such move, however, would likely be blocked by Russia and China, which have twice used their vetoes as permanent Council members to protect Syria from condemnation and remain opposed to military intervention.

Western powers, too, don't appear interested in sending forces to another Middle East nation in turmoil.

Instead, all parties have backed a peace plan brokered by envoy Kofi Annan

...Ghanaian diplomat who served as the seventh and so far the worst Secretary-General of the UN. Annan and the UN were the co-recipients of the 2001 Nobel Peace Prize for something or other that probably sounded good at the time. In December 2004, reports surfaced that Kofi's son Kojo received payments from the Swiss company Cotecna, which had won a lucrative contract under the UN Oil-for-Food Program. Kofi Annan called for an investigation to look into the allegations, which stirred up the expected cesspool but couldn't seem to come up with enough evidence to indict Kofi himself, or even Kojo...
that calls for a cease-fire to allow for dialogue between the regime and the opposition on a political solution to the 13-month-old conflict which has killed more than 9,000 people.

That plan, however, has been troubled from the start. Syria has failed to enact key parts of the plan, like withdrawing its forces from cities, and its troops have attacked opposition areas, killing scores of civilians since the truce was to begin on April 12.

Rebel fighters, too, have attacked military checkpoints and convoys.

In

Gay Paree

on Wednesday, Juppe said the plan was "severely compromised" but must go ahead.

"We think this mediation should be given a chance," he said after a meeting with Syrian dissidents. He called for the full contingent of 300 observers authorised by the Security Council to be deployed in Syria in 15 days and said Annan's report on the cease-fire scheduled for May 5 will be a "moment of truth" on whether mediation can solve the conflict.

"We cannot allow ourselves to be defied by the current regime," he said.

In New York, UN Ambassador Vitaly Churkin of Russia said he told Moscow that some Security Council members said they had proof that Syria had not withdrawn its forces from cities as Syria's foreign minister claimed on April 21.

Posted by: Fred || 04/27/2012 00:00 || Comments || Link || E-Mail|| [280 views] Top|| File under: Govt of Syria
Who's in the News
29
[untagged]
8
Govt of Pakistan
5
Govt of Syria
3
Arab Spring
3
al-Shabaab
2
al-Qaeda in Arabia
1
Commies
1
Global Jihad
1
al-Qaeda in Iraq
1
TTP
1
Boko Haram
1
Taliban
1
al-Qaeda in Pakistan
1
Govt of Iran
1
Govt of Sudan
Bookmark
E-Mail Me
The Classics
The O Club
Rantburg Store
Comments Spam
The Bloids
The Never-ending Story
Thugburg
RSS Links
Gulf War I
The Way We Were
Bio
Merry-Go-Blog
Hair Through the Ages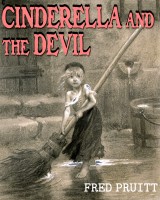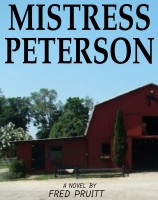 On Sale now!


A multi-volume chronology and reference guide set detailing three years of the Mexican Drug War between 2010 and 2012.

Rantburg.com and borderlandbeat.com correspondent and author Chris Covert presents his first non-fiction work detailing the drug and gang related violence in Mexico.

Chris gives us Mexican press dispatches of drug and gang war violence over three years, presented in a multi volume set intended to chronicle the death, violence and mayhem which has dominated Mexico for six years.
Click here for more information


Meet the Mods
In no particular order...


Steve White
Seafarious
Pappy
lotp
Scooter McGruder
john frum
tu3031
badanov
sherry
ryuge
GolfBravoUSMC
Bright Pebbles
trailing wife
Gloria
Fred
Besoeker
Glenmore
Frank G
3dc
Skidmark
Alaska Paul



Better than the average link...



Rantburg was assembled from recycled algorithms in the United States of America. No trees were destroyed in the production of this weblog. We did hurt some, though. Sorry.
54.80.87.250