Africa Horn
TFG Prime minister denies donated funds to Somalia missing
(Sh. M. Network)-Somalia Prime Minister Abdiweli Mohammed, has strongly denied
No, no! Certainly not!
World Bank report issued at the Somalia conference in Istanbul, Turkey that the TFG has not accounted for most of the revenues and donations it received in 2009 and 2010.

After returning home on Friday, Somali PM Abdiweli Mohhamed Ali, told

news hound

s in Mogadishu that his government has not received the $130 million donated funds and he called to probe where such money has been spent.

"It is baseless that Somalia government has committed fraud and has not accounted for revenues and donations it received in 2009 and 2010,"said Somali premier.

Mr. Ali disagrees with World Bank report publicizes that huge corruption in Somalia's Transitional Federal Government (TFG).

The report which caused a big buzz amongst delegates at the Somalia conference inIstanbul shined a light on the mismanagement of funds allocated to the TFG for the 2009 and 2010 year.
Posted by: Fred || 06/10/2012 00:00 || Comments || Link || E-Mail|| [281 views] Top|| File under:
Africa North
Unconfirmed Reports: Mubarak is Dead
Reports on Egyptian web sites Sunday morning said that former Egyptian President Hosni Mubarak had died Saturday night. The story was reported on the official web site of Egypt's state broadcasting company, quoting reports on other web sites and in social media. The reports are uncomfirmed, the web site stressed.

In recent days, there have been wildly varying reports on Mubarak's health. According to sources in Egypt, Mubarak's wife has not been permitted to visit him since he was taken to prison last weekend.
Posted by: tipper || 06/10/2012 05:07 || Comments || Link || E-Mail|| [276 views] Top|| File under:
Mali rebels meet West African mediator
[Daily Nation (Kenya)] Tuareg rebels who have declared a separate state in northern Mali have met for the first time with the West African mediator in the Malian crisis, Burkina Faso


...The country in west Africa that they put where Upper Volta used to be. Its capital is Oogadooga, or something like that. Its president is currently Blaise Compaoré, who took office in 1987 and may be in the process of being chased out now...


President Blaise Compaore.

An AFP journalist saw three unidentified officials of the National Liberation Movement of Azawad (MNLA) go into talks with Compaore, the mediator appointed by the Economic Community of West African States, and his foreign minister, Djibrill Basole.

The meeting came after

festivities

were reported near the regional capital Kidal between fighters of the MNLA and others from the Islamist Ansar Dine, following the collapse of efforts by the two groups to join in setting up a breakaway state.

The rebels seized control of the north while a military coup was unfolding in Mali's capital Bamako in March.

The MNLA, calling itself "resolutely secular," declared the independence of the north in April but said last Friday it had rejected a deal with Ansar Dine because of that group's insistence on implementing sharia, or Islamic law.

Meanwhile on Thursday residents of Timbuktu said they had launched an

gang

to kick out the Islamists currently controlling the ancient city in the far north of Mali.

The African Union


...a union consisting of 53 African states, most run by dictators of one flavor or another. The only all-African state not in the AU is Morocco. Established in 2002, the AU is the successor to the Organisation of African Unity (OAU), which was even less successful...


on Thursday called for UN backing for military intervention in the north. On Friday, Malian government

front man

Hamadoun Toure said "all options are possible, national and international."

Posted by: Fred || 06/10/2012 00:00 || Comments || Link || E-Mail|| [281 views] Top|| File under: al-Qaeda in North Africa
Australian ICC lawyer 'arrested' in Libya
Libya has placed in durance vile
Into the paddy wagon wit' yez!
a female Australian lawyer from the
International Criminal Court


... where Milosevich died of old age before being convicted ...


for trying to pass "dangerous" documents to Seif al-Islam, tossed in the slammer
Please don't kill me!
son of slain leader Muammar Qadaffy


...a proud Arab institution for 42 years, now among the dear departed, though not the dearest...


, the ICC's Libyan representative have said.

"During a visit (to Seif on Friday), the lawyer tried to deliver documents to the accused, documents that have nothing to do with his case and that represent a danger to the security of Libya," Ahmed al-Jehani said.

The lawyer, named as Melinda Taylor, was part of a four-member ICC delegation that received permission from Libya's chief prosecutor to visit Seif in Zintan, southwest of Tripoli,


...a confusing city, one end of thich is located in Lebanon and the other end of which is the capital of Libya. Its chief distinction is being mentioned in the Marine Hymn...


where he is

jugged

.

Jehani said she is "under house arrest in Zintan, not in prison," and is being questioned by the authorities.

Seif, 39, has been

in jug

in Zintan since his arrest on November 19 in the wake of the uprising that toppled his father's rule after more than 40 years in power.

The ICC wants both Seif and his late father's spymaster, Abdullah Senussi, tried for crimes against humanity committed while crush last year's bloody revolt.

Jehani did not say what the documents were, except that they had been sent by Mohammed Ismail, Seif's former right-hand man, who has been on the run since the revolt.
Posted by: Fred || 06/10/2012 00:00 || Comments || Link || E-Mail|| [278 views] Top|| File under: Arab Spring
Britain
Gangs raping and sexually exploiting vulnerable white young girls 'is an Asian problem', top Crown prosecutor admits  
After a spate of cases, one of

Britannia

's top prosecutors, Nazir Afzal says it is impossible not to notice 'that the perpetrators were Asian and the victims were not'

In the last year several gangs have been prosecuted for targeting young, vulnerable white girls and abusing them

Home Affairs Select Committee to take evidence on the issue next week after urgent hearing called


More unpleasant details about the fates of the throwaway girls and the Pakistani men who abused them at the link. We've followed the story here at Rantburg as it developed, and there is little new except Mr Afzal's admittance of the pattern.
Posted by: trailing wife || 06/10/2012 00:00 || Comments || Link || E-Mail|| [415 views] Top|| File under:
India-Pakistan
Foreign agencies behind missing persons: Justice Iqbal
[Dawn]
Chief of the inquiry commission on 'missing persons' Justice (R) Javed Iqbal said that baseless propaganda was being done pertaining to the number of missing persons in the country, DawnNews reported.

"For the past decade, authorities have been unable to compile the complete details of those on the list of missing persons," Iqbal said.

He claimed that that foreign intelligence agencies were involved in the issue of missing persons.

The inquiry commission's chief further said that the list also contained the names of those living abroad and also those who have been involved in terrorism-related cases.

Addressing a news conference in Quetta, the retired judge said that the chief minister of Balochistan



...the Pak province bordering Kandahar and Uruzgun provinces in Afghanistan and Sistan Baluchistan in Iran. Its native Baloch propulation is being displaced by Pashtuns and Punjabis and they aren't happy about it...


had sent a list of 945 'missing' persons to the commission. Iqbal moreover said that complete details of even 45 persons on the list had not been made available.

"We sent the list back to the ministry for correction but it never came back," he added.

He further claimed that there was concrete evidence regarding the involvement of foreign agencies in the country.

The commission's chief said that in the past week 12 people who had been missing were recovered from Balochistan. He claimed that some of the missing persons were in Afghanistan but they could not be recovered because they were in US-controlled territory.

Iqbal said the federal government had taken the missing persons' issue seriously but trust on the state's institutions was imperative in order to resolve it.

Posted by: Fred || 06/10/2012 00:00 || Comments || Link || E-Mail|| [284 views] Top|| File under: Govt of Pakistan
Pakistan rejects US allegations on militant safe havens
[Iran Press TV]
Pakistain has rejected US Secretary of Defense Leon Panetta's


...current SecDef, previously Director of the Central Intelligence Agency. Panetta served as President Bill Clinton's White House Chief of Staff from 1994 to 1997 and was a member of the United States House of Representatives from 1977 to 1993....


recent allegations regarding

beturbanned goons

as "safe havens" in its territory, a move that could intensify tensions between the two troubled allies.

"We feel that the Secretary of Defense is oversimplifying some of the very complex issues we are all dealing with in our efforts against extremism and terrorism," Pakistain's Foreign Ministry said in a statement on Saturday.

"We strongly believe that such statements are misplaced and unhelpful in bringing about peace and stability in the region," the statement added.

On Thursday, Panetta said stabilization efforts in Afghanistan would be difficult as long as

beturbanned goons

have safe havens in Pakistain.

"It is very important for Pakistain to take steps. It is an increasing concern, the issue of safe haven, and we are reaching the limits of our patience," Panetta said.

The foreign ministry added that Islamabad will "follow its own timeline" and strategy on operations against

beturbanned goons

and "will not allow its territory to be used against any country, nor will it allow any safe havens on its territory."

The Pakistain-US relations experienced particularly serious strains in 2011 after a CIA contractor killed two Paks and a US team infiltrated the Pak territory under the pretext of killing al-Qaeda chief the late Osama bin Laden.


... who has made the transition back to dust...


This was topped by US air strikes in November which killed 24 Pak soldiers at two army outposts on the Afghan border.

The last incident prompted Islamabad to shut down supply routes to US-led foreign military forces in Afghanistan.

Posted by: Fred || 06/10/2012 00:00 || Comments || Link || E-Mail|| [579 views] Top|| File under: Govt of Pakistan
China Concerned About Uyghur Rebels Operating In Pakistan
Beijing believes militants train in Pakistan before crossing the border and launching attacks in Xinjiang

During his recent visit to Islamabad, Chinese Foreign Minister Yang Jiechi asked the Pak government to take action against ethnic Uygur Islamic

cut-throats

present in its lawless tribal areas.

Pakistain and China have enjoyed friendly ties for six decades, but Beijing has recently expressed reservations over alleged links between Pak

cut-throats

and the East Turkestan Islamic Movement (ETIM). Chinese authorities are said to be concerned about presence of the ETIM

cut-throats

in Pak territory, where they say the fighters are being trained before they cross into Xinjiang to carry out

beturbanned goon

attacks. But they did not discuss the issue publicly to ensure they don't embarrass Pakistain. The ETIM is also described as the Turkistani Islamic Party (TIP).

In an April 5 statement, Chinese Ministry of Public Security published a list of six

beturbanned goons

with their profiles, saying they were operating in South Asia, without naming Pakistain. According to the Chinese list, Nurmemet Memetmin, who was described as the "commander of the ETIM", was sentenced to 10 years in prison in a "South Asian country", but he escaped in 2006 and has been planning new attacks against China, including the late July attacks on civilians in Kashgar. After the Kashgar attacks, Chinese authorities had invited then Inter-Services Intelligence chief Lt Gen (r) Ahmed Shuja Pasha to Beijing in August and told him the

cut-throats

had allegedly been trained in Pakistain's tribal areas.



The ETIM network has weakened significantly in recent years after a crackdown by Pak authorities and killing of many of its top leaders in drone strikes

In March, Xinjiang governor Nur Bekri had warned China was facing a network of

cut-throats

entrenched in neighboring countries, Chinese media reported. Asked about the ETIM's Pakistain connection, Bekri said: "We have certainly discovered that East Turkistan [Islamic Movement] activists and

beturbanned goons

in our neighboring states have a thousand and one links". In the past, China blamed Xinjiang's violence on ETIM, Hizb-ut-Tahrir (HT), and World Uyghur Congress leader Rebia Kadeer, but it never implicated other countries, especially not its all-weather friend Pakistain.

Xinjiang, which borders Pakistain and Afghanistan, is home to ethnic Uygurs, a Turkic-speaking and largely

Moslem

people who make up about 40 percent of the region's population. Founded in 1997, the ETIM is fighting to liberate the

Moslem

-majority Xinjiang province (also called East Turkestan) from China. The Chinese government says such groups - linked with Al Qaeda -are responsible for unrest in the province.

In the most serious incident of violence in decades, 197 people were killed and about 1,700 others injured on July 5, 2009, when riots between Uygur and Han ethnic groups erupted in the regional capital of Urumqi. Analysts say the riots shattered the authoritarian Communist Party's claims of harmony and unity among dozens of ethnic groups in China.

Experts on militancy confirm the presence of

cut-throats

of the ETIM in Pakistain's North and South
Wazoo regions where several other foreign and international

beturbanned goon

groups, such as the Al Qaeda, Islamic Jihad
...created after many members of the Egyptian

Moslem

Brotherhood decided the organization was becoming too moderate. Operations were conducted out of Egypt until 1981 when the group was exiled after the

liquidation

of President Anwar Sadat. They worked out of Gaza until they were exiled to Lebanon in 1987, where they clove tightly to Hezbollah. In 1989 they moved to Damascus, where they remain a subsidiary of Hezbollah...
Union (IJU), the Islamic Movement of Uzbekistan (IMU), the Islamic Army of Great

Britannia

and Ittehad-e-Jihad Islami also operate.

"There are dozens of Central Asian

cut-throats

living in the tribal region," said a

beturbanned goon

associated with Hafiz Gul Bahadur. "But it is very difficult for us to distinguish between the Uzbeks, Tajiks and Uyghurs because of similar facial features."

After Al Qaeda and the IMU, the ETIM is the third strongest foreign

beturbanned goon

outfit operating in Pakistain's tribal areas, says Aqeel Yousafzai, a

Beautiful Downtown Peshawar

-based analyst. "The number of ETIM

cut-throats

present in Pakistain has always been kept secret because it may hurt ties between China and Pakistain," Yousafzai wrote in his book 'Talibanisation'. According to his estimates, the number of Chinese

cut-throats

in FATA was 50 to 300 during 2007-08.

The influence of ETIM among jihadi groups is so strong that the movement's leader Abdul Shakoor Turkistani was rumored to be the late Osama bin Laden


... who was laid out deader than a mackerel, right next to the mackerel...


's successor after his death in May 2011, said Muhammad Amir Rana, director of Pak Institute of Peace Studies (PIPS), an Islamabad-based think tank.

Rana said that the ETIM split into two factions last year. One concentrates on the separatist movement inside China, while a hard-line faction believes in a global jihad. Chinese

cut-throats

are also present in northern Afghanistan, Uzbekistan and Tajikistan, he added.

But the ETIM network has weakened significantly in recent years after a crackdown by Pak authorities and killing of many of its top leaders in drone strikes. Last year, Pakistain handed over to China a handful of Uyghur

cut-throats

who were incarcerated
Keep yer hands where we can see 'em, if yez please!
by the security forces in the tribal areas.

ETIM chief Hassan Mashom was killed by Pak security forces in 2003. His successor, Abdul Haq Turkistani, was killed in a drone attack in May 2010. Abdul Haq, who is also known as Memetiming Memeti, became a member of Al Qaeda's executive council in 2005, according to the United States Treasury Department, which declared him a global terrorist in 2009.

"We believe the ETIM is not only an enemy of China but also an enemy of Pakistain," Interior Minister Rehman Malik


Pak politician, current Interior Minister under the Gilani administration. Malik is a former Federal Investigation Agency (FIA) intelligence officer who rose to head the FIA during Benazir Bhutto's second tenure. He later joined the Pak Peoples Party and was chief security officer to Bhutto. Malik was tossed from his FIA job in 1998 after documenting the breath-taking corruption of the Sharif family. By unhappy coincidence Nawaz Sharif became PM at just that moment and Malik moved to London one step ahead of the button men.


told media when Haq was killed.
Posted by: trailing wife || 06/10/2012 00:00 || Comments || Link || E-Mail|| [616 views] Top|| File under:
Nuggets From The Urdu Press
When Hina Khar embarrassed Zardari
Writing in Express Nusrat Javeed narrated that when a high level American person came to see President Zardari in connection with foreign policy and Pakistain's attendance of the Chicago Conference on Afghanistan the president was favourably disposed to consider the invitation when it came. Foreign Minister Hina Rabbani Khar was also there but she threw in a monkey wrench by intervening (phat pareen) and telling the American guest that Pakistain could not commit to Chicago until Parliament had issued the new guidelines on Pakistain's foreign policy. President Zardari was shaken by this and thought he had to deal with another Shah
Mehmood Wormtongue Qureshi. This could have ended her prospect of becoming prime minister in case Gilani had to go.

Moinuddin Chishti jihadi saint
Columnist Hamid Mir wrote in Jang that the famous saint of Ajmer Khwaja Moinuddin Chishti was reputed to be a saint of peace but in his day he was known to favour jihad in the name of Islam. When he saw that the Hindu Rajputs were becoming too cruel he called in the

Moslem

invader Shahabuddin Ghauri from Afghanistan. Ghauri came and trounced Prithvi Raj Chauhan. This gave rise to the naming of missiles by India and Pakistain. India named its missile Prithvi (not after Prithvi Raj but as one of the elements of nature) and Pakistain retaliated by naming its missile Ghauri. (India's other bigger missile is Agni which proves that Prithvi was not named after Prithvi Raj.)

Zardari was a 'munshi' of America
Leader of PPP Bhutto Shaheed, Ghinwa Bhutto was quoted in Nawa-e-Waqt as saying that those who are demanding more provinces are speaking the language of America. She added that Zardari was a 'munshi' (clerk) of America. She asserted that Bilawal was not the rightful heir of the Bhutto legacy. Her children are from the son of Bhutto therefore the rightful heirs of the Bhutto Legacy.

Some graves give off nice smell
Daily Jang reported from a popular GEO TV programme in which a soul expert Allama Shabbir and a group of gravediggers discussed the experience of soul (ruh) after separating from human body. They all agreed that after death the soul of the dead person does not reside in the house as some people believe. But they agreed that some graves belonging to good and pious people start giving off perfume.

Not even food allowed on Nato route
Leader of the Defence of Pakistain Council of

holy man

al parties Maulana Samiul Haq said in Express that his followers will spill blood to stop the NATO


...the North Atlantic Treaty Organization. A collection of multinational and multilingual and multicultural armed forces, all of differing capabilities, working toward a common goal by pulling in different directions...


supplies when they resumed. He said he would not allow even the supply of food to NATO forces through the Pak route. Ex-ISI boss Hameed Gul said America was coming next to Balochistan



...the Pak province bordering Kandahar and Uruzgun provinces in Afghanistan and Sistan Baluchistan in Iran. Its native Baloch propulation is being displaced by Pashtuns and Punjabis and they aren't happy about it...


and he was unhappy that
Maulana Fazlur Rehman
Deobandi holy man, known as Mullah Diesel during the war against the Soviets, his sympathies for the Taliban have never been tempered by honesty ...
had changed his stance on the NATO supply route.

Saudis don't oppose gas pipeline
The Foreign Office was forced to say in Jinnah that Soddy Arabia


...a kingdom taking up the bulk of the Arabian peninsula. Its primary economic activity involves exporting oil and soaking Islamic rubes on the annual hajj pilgrimage. The country supports a large number of princes in whatcha might call princely splendor. When the oil runs out the rest of the world is going to kick sand in their national face...


was not opposed to the Iran Pakistain gas pipeline and that the visit of the deputy foreign minister of Saudi Arabia had not visited Pakistain to force Pakistain to abandon the project. The rumour was that Saudi Arabia was opposed to the project because that would lighten the sanctions on Iran and make it strong enough to make the bomb and threaten the Arab states.

Attacks on Kandahar and Bannu prisons
Columnist Hamid Mir wrote in Jang that two important jailbreaks were achieved by the Taliban in the month of April. In April 2011 they attacked the big prison of Kandahar in Afghanistan and easily took away 500 of their dangerous member terrorists. In April 2012, they attacked the big prison in Bannu in Pakistain and walked away with 286 hardened criminals including a number of their members held there. At Bannu over a hundred of Taliban came across a number of security checkposts in their vehicles and no one could stop them because of fear of being killed.

America's discriminatory apology policy
Daily Jang had Hamid Mir saying that when India's actor Shahrukh Khan was held at the American immigration for two hours the Americans apologised to India but America would not apologise to Pakistain after killing Pak troops at Salala Checkpost in November 2011. But America was forced to use the Pak route for its supplies because the Russians and Central Asians had asked for too much money for passage through their territory.

'Karant' pir of Jhelum
Reported in Jinnah a spiritual guide called Saeen Abid called 'Karant Pir' in Sarai Alamgir in Punjab was raping innocent women by promising to solve their domestic problems. Women called on him at his home where he used live electric wire in his doorway to render them senseless after which he raped them. He used electric current to stage his miracle and was therefore called 'karant' Pir.

Jamaat accepted Zia rule
Writing in Jang Hamid Mir started that after General Zia imposed his military rule and tried to validate it through Islam, a number of religious leaders opposed him. They were: Allama Ehsan Elahi Zaheer who was killed during a rally of his party, Ahle Hadith. Allama Ariful Hussaini of the Shia faith too opposed him and he was killed in

Beautiful Downtown Peshawar

. But Jamaat Islami decided to join his government and live under his Shariat Bill.

Sughra Imam almost became minister of state
Reported in Mashriq daughter of PPP leader Syeda Abida Hussain almost became minister of state in the Foreign Office after being appointed by President Zardari. But incumbent minister Hina Rabbani Khar opposed the appointment and threatened to resign if Sughra Imam was inducted.

Shabasha, Pasha!
Famous columnist Major (Retd) Mehmood Abbasi wrote in Jinnah that General Pasha head of the ISI was true soldier and loyal to Pakistain and only those people were happy over his final retirement because he had not done them any favours. He became disliked by those who took bribe from America after he opposed America's infiltration of Pakistain with spies like Raymond Davis and talked back to the bullying US officials. He also unmasked the treasonable conduct of Ambassador Haqqani who was working for the Americans by allowing spooks to enter Pakistain without checking. Pasha did not forgive Haqqani and because of his sincerity also persuaded General Kayani


... four star general, current Chief of Army Staff of the Mighty Pak Army. Kayani is the former Director General of ISI...


to honestly tell the Supreme Court what had transpired in the 'memo' case.

'Nuclear father' speaks out!
Dr AQ Khan told Nawa-e-Waqt that PM Gilani was continuing to insult the Supreme Court which was not right while the Supreme Court was not able to come up to the expectations of the people by not deciding some major cases. He said Reko Diq was given in the hands of Chief Minister Raisani who could not tell the tail of a frog from its head.

Judges should not threaten lawyers!
Quoted in Mashriq lawyer and human rights


...which are usually open to widely divergent definitions...


worker Asma Jehangir stated that the courts should not threaten lawyers when they give their valid views about the running cases. She said Memo Commission had no law under which it could suspend the practice of a lawyer. The judges should remain within the ambit of law while deciding.
Posted by: trailing wife || 06/10/2012 00:00 || Comments || Link || E-Mail|| [590 views] Top|| File under:
Syria-Lebanon-Iran
Syrian opposition's ultimatum to Christians: "Leave Qusayr"
More of the usual Sunni Arab tolerance for minority faiths. Non-Sunnis and non-Arabs should expect a Rwanda-scale massacre when the Sunni Arabs take over behind the aegis of the NATO air forces.
The message sent out by the military chief of the armed opposition has spread panic and lead to a Christian exodus

An exodus of Christians is taking place in Western Syria: the Christian population has fled the city of Qusayr, near Homs, following an ultimatum issued by the military chief of the armed opposition, Abdel Salam Harba.

This is what local sources told Vatican news agency Fides, pointing out that since the conflict broke out, only a thousand of the city's ten thousand faithful, were left and they are now being forced to flee immediately. Some of the city's mosques have issued the message again, announcing from the minarets: "Christians must leave Qusayr within six days, ending Friday." The ultimatum therefore expired on 8 June and spread fear among the Christian population which had started to regain hope as a result of the presence of the Jesuit Fr. Paolo Dall'Oglio, who stopped off in Qusayr for a week to "pray and fast in the name of peace, right in the midst of conflict."

The reasons for this ultimatum remain a mystery. Some say it is necessary in order to protect faithful from further suffering; other sources reveal "a continuity in discrimination and selective repression." Others still claim that Christians have openly expressed their loyalty to the state and this is why the opposition army is chasing them away. Now Christian families in Qusayr have begun their exodus as displaced persons, towards the surrounding valleys and rural areas. Some have taken refuge in parents' and friends' homes in Damascus. Very few families have courageously decided to stay behind in their birth city but who knows what fate will meet. Fides sources have reiterated that groups of Salafi Islamic extremists within the armed opposition consider Christians as "infidels"; they confiscate their belongings, carry out mass executions and are ready to declare a "denominational war".
Posted by: Zhang Fei || 06/10/2012 00:04 || Comments || Link || E-Mail|| [320 views] Top|| File under:
Cyber attack on Iran Oil Ministry traced to US: Official
[Iran Press TV]
The head of Iran's cyber police says the perpetrators behind the recent cyber attack on the Iranian Oil Ministry have been traced to the US.

Kamal Hadianfar told

news hound

s on Saturday that two suspicious American IP addresses were identified in the cyber attack.

He said that the issue has been pursued by the Iranian Foreign Ministry and Interpol, adding that the US needs to disclose the identity of the hackers to Iran.

He said that the cyber attack on the Oil Ministry was successfully neutralized.

On Monday, April 23, the Iranian Oil Ministry

front man

said a cyber attack targeted the ministry and the National Iranian Oil Company, adding, however, that it had failed to damage any key data.

"The cyber attack has not damaged the main data of the Oil Ministry and the National Iranian Oil Company since public servers are separate from the main ones; they have different [network] wirings and are not connected to the Internet," Ali-Reza Nikzad said.

Iran's Deputy Oil Minister Hamdollah Mohammadnejad said later that the attack was "in the form of a virus that aimed to steal and damage data", adding that "those who designed the malware "pursued certain objectives."

Posted by: Fred || 06/10/2012 00:00 || Comments || Link || E-Mail|| [272 views] Top|| File under: Govt of Iran
Iran will not allow Western spies to visit Parchin: MP
[Iran Press TV] An Iranian

politician

has lashed out at insistence of

ineffective International Atomic Energy Agency

's (IAEA) Director General Yukiya Amano to visit Iran's military site in Parchin, saying that "Western spies" will never be allowed to visit the military sites.

Iran and IAEA held a new round of talks in the Austrian capital, Vienna, on Friday, ahead of the forthcoming multifaceted negotiations between Tehran and the P5+1 - the US,

La Belle France

, Russia, China, and

Britannia

plus Germany - in the Russians capital, Moscow.

The IAEA is pressing Iran for an agreement to give its inspectors immediate access to the Parchin military complex, where the agency claims explosive tests related to development of nuclear weapons have taken place.

Posted by: Fred || 06/10/2012 00:00 || Comments || Link || E-Mail|| [370 views] Top|| File under: Govt of Iran
UK, Qatari spies guide Syrian terrorists
[Iran Press TV]
Media reports say two British nationals and one Qatari citizen have visited senior Syrian refugee figures in northern

Leb

reportedly gathering information on how to smuggle arms into Syria.



Leb

's Almanar TV network has reported that the Western and Arab spies are using the northern borders of

Leb

as their base for carrying out covert operations and facilitating arms smuggling across the border into Syria.

The Lebanese news agency also reported that two British nationals and a Qatari citizen had visited the Akkar district in northern

Leb

last month meeting with Syrian rebels and collecting information about routes to smuggle arms into Syria.

This comes as The Washington Post reported last month that Syrian Islamic fascisti had "begun receiving significantly more and better weapons in recent weeks."

Moreover, The Daily Star reported earlier this month that

Britannia

's Special Air Service (SAS) troops and MI6 agents were setting up camps in Syria so that they would be able to help Syria's armed rebels in case a civil war would broke out in the country.

Even as early as February, a report published by Israeli intelligence outfit DebkaFile showed British Special Forces were operating with Syria's armed Islamic fascisti in the Syrian city of Homs directing ammunition deliveries and tactics in the terrorists' bloody battle against Syrian civilians.

Furthermore, after the massacre at Houla, the state-run BBC published a photo of dead Iraqi children to illustrate the Houla slaughter and the UK government expelled Syrian diplomats from London while evidence issued by the Syrian government showed that the massacre was committed by the very armed rebels

Britannia

itself is supporting.

Posted by: Fred || 06/10/2012 00:00 || Comments || Link || E-Mail|| [285 views] Top|| File under: Govt of Syria
UK journo reveals anti-Syria propaganda
A British journalist has claimed that Syria's armed rebels were trying to get him killed in order to use his death to fuel the West-led propaganda against Syrian
Hereditary President-for-Life Bashir Pencilneck al-Assad.


Before going into the family business Pencilneck was an eye doctor...


Channel 4's journalist, Alex Thomson, claimed that Syrian rebels had set him up to die "in the middle of no-man's-land" near the Lebanese border after he and UN officials met at al Qusayr, a city in western Syria.

Thomson said the rebels did not accept that he had a visa from the Syrian government and deliberately gave them incorrect directions writing on Channel 4's website, "We are led another route. Led in fact, straight into a free-fire zone."

Nevertheless, despite Thomson's claims that they could be shot at by the Syrian army, they got out of what he called "a free-fire zone" safe and sound.

Moreover, while remaining suspicious that Syria's armed rebels set them up to be killed by the Syrian army, Thomson did not mention the possibility that they could be killed by the armed rebels themselves in a propaganda against the Syrian government as in many cases like the recent Houla massacre.

"I have no doubt in my mind what happened, nor independently, does the very experienced cameraman I was with, and, perhaps more importantly than that, neither does the driver or the translator we were working with have any doubt at all that we were deliberately led out of that town, which the rebels knew was dangerous," said Thomson in an interview with Russia's English news channel Russia Today.

This article starring:
Alex Thomson
Posted by: Fred || 06/10/2012 00:00 || Comments || Link || E-Mail|| [267 views] Top|| File under: Govt of Syria
Lavrov Says Denying Iran a Role in Syria Talks 'Thoughtless'
[An Nahar] Russia will not approve the use of force against the Syrian regime at the United Nations


...aka the Oyster Bay Chowder and Marching Society...


, Foreign Minister Sergei Lavrov said Saturday at a briefing in Moscow.

"We will not sanction the use of force at the United Nations Security Council," Lavrov said in televised remarks as he gave a briefing on Russia's proposal for an international conference on Syria.

He acknowledged that U.N.-Arab envoy Kofi Annan

...Ghanaian diplomat who served as the seventh and so far the worst Secretary-General of the UN. Annan and the UN were the co-recipients of the 2001 Nobel Peace Prize for something or other that probably sounded good at the time. In December 2004, reports surfaced that Kofi's son Kojo received payments from the Swiss company Cotecna, which had won a lucrative contract under the UN Oil-for-Food Program. Kofi Annan called for an investigation to look into the allegations, which stirred up the expected cesspool but couldn't seem to come up with enough evidence to indict Kofi himself, or even Kojo...
's tattered peace plan for Syria was stalling but stressed the Kremlin saw no alternative to it.

"The settlement plan has begun to seriously falter," Lavrov said. "We do not see an alternative to the implementation of this plan."

Russia, which is pushing for a conference on Syria to include Iran despite U.S. protests, said that to deny Tehran a role in helping negotiate an end to the crisis would be "thoughtless".

"To say that Iran doesn't have a place because it is already to blame for everything and it's part of the problem and not part of the solution ... this is thoughtless to say the least," said Lavrov.

He said that Russia would be "only glad" to support the departure of Hereditary President-for-Life Bashir Pencilneck al-Assad


Trampler of Homs...


if Syrians agreed on it, without wanting to impose the process from the outside.

Posted by: Fred || 06/10/2012 00:00 || Comments || Link || E-Mail|| [627 views] Top|| File under: Govt of Syria
Who's in the News
30
[untagged]
7
Arab Spring
6
Govt of Syria
4
Govt of Pakistan
3
Taliban
2
Govt of Iran
2
TTP
1
al-Qaeda in North Africa
1
Thai Insurgency
1
Pirates
1
Boko Haram
1
Baloch Liberation Army
1
Govt of Sudan
1
al-Shabaab
1
Abu Sayyaf
Bookmark
E-Mail Me
The Classics
The O Club
Rantburg Store
Comments Spam
The Bloids
The Never-ending Story
Thugburg
RSS Links
Gulf War I
The Way We Were
Bio
Merry-Go-Blog
Hair Through the Ages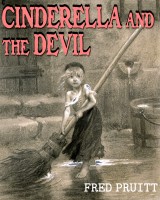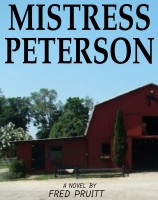 On Sale now!


A multi-volume chronology and reference guide set detailing three years of the Mexican Drug War between 2010 and 2012.

Rantburg.com and borderlandbeat.com correspondent and author Chris Covert presents his first non-fiction work detailing the drug and gang related violence in Mexico.

Chris gives us Mexican press dispatches of drug and gang war violence over three years, presented in a multi volume set intended to chronicle the death, violence and mayhem which has dominated Mexico for six years.
Click here for more information


Meet the Mods
In no particular order...


Steve White
Seafarious
Pappy
lotp
Scooter McGruder
john frum
tu3031
badanov
sherry
ryuge
GolfBravoUSMC
Bright Pebbles
trailing wife
Gloria
Fred
Besoeker
Glenmore
Frank G
3dc
Skidmark
Alaska Paul



Better than the average link...



Rantburg was assembled from recycled algorithms in the United States of America. No trees were destroyed in the production of this weblog. We did hurt some, though. Sorry.
54.198.134.104