Afghanistan
Japanese journalist shot in Pakistan
ISLAMABAD, Pakistan - A Japanese journalist was shot Friday in the frontier city of Peshawar — the third attack on a foreigner there in three days, and missiles apparently fired by U.S. unmanned aircraft near the Afghan border killed at least 12 people, including several foreign militants, Pakistani officials said.

The Japanese journalist was traveling with a Pakistani assistant in a car in Peshawar when gunmen opened fire, said police officer Mohammed Khan. He was identified as Motoki Yotsukura from the Asahi Shimbun newspaper.

Khan said Yotsukura was wounded in the leg. It was unclear how serious his assistant's injuries were. No other information was immediately available.
Posted by: anonymous5089 || 11/15/2008 13:59 || Comments || Link || E-Mail|| [276 views] Top|| File under:
Taliban kill mullah critical of suicide attacks
Suspected Taliban militants killed a religious leader in western Afghanistan after he criticized the use of suicide attacks as a weapon of war in the country, an Afghan official said Friday.

Militants kidnapped Shamsudin Agha in Farah province's Anar Dara district on Tuesday, days after he led prayers condemning the practice of using suicide attacks, said provincial police Chief Abdul Ghafar Watandar.

Suicide attacks are one of the Taliban's preferred tactics in their assaults against Afghan and foreign troops. Most of the victims of such attacks have been civilians.
Authorities recovered Agha's body on Wednesday night, Watandar said.

Violence by the Taliban and other insurgent groups has spiked this year to record levels. Attacks are up 30 percent from 2007, military officials say.

On Thursday, another suicide car bomber struck a U.S. patrol, killing eight Afghan civilians and one U.S. soldier and wounding 74 civilians, Afghan officials said.

Posted by: anonymous5089 || 11/15/2008 13:57 || Comments || Link || E-Mail|| [251 views] Top|| File under:
Taliban accused of killing three Afghan construction workers
Three Afghan construction workers were gunned down by militants while a suicide attack wounded three policemen Friday in new insurgency-linked violence, officials said on Friday. The three men were shot dead by attackers in a passing vehicle in the eastern province of Khost as they had left their lodgings and headed to work, Ismail Khail district governor Dawlat Khan Qayomi told AFP.


So it's okay, y'see. They didn't execute them. They murdered them. They were just saying yesterday how much they're against the death penalty.


The official blamed the attack on the "enemies of Afghanistan," a term often used by Afghan authorities to refer to Taliban-led insurgents who target Afghan and foreign troops as well as officials or people helping with reconstruction.

In the same province, a suicide bomber detonated an explosives-filled car near a police vehicle just outside Khost city. Three policemen were wounded, one of them seriously, provincial Governor Arsala Jamal told AFP. A Taliban spokesman, Zabihullah Mujahid, said his group had carried out the attack.


"'At's right. We dunnit an' we're glad!"


US-led forces in Afghanistan announced meanwhile that its troops had killed four Al-Qaeda-linked militants Thursday in an operation aimed at a network helping to move Arab and other foreign fighters into the country. The four were shot dead near the border with Pakistan in the eastern province of Paktia's Zurmat district, the statement said. They were targeting an Al-Qaeda-linked militant "known to assist local Taliban leaders with the movement of Arabs and other foreign fighters into Afghanistan," it added.

CIA director Michael Hayden said in Washington on Thursday that the Al-Qaeda network remained resilient, having regrouped in Pakistan's tribal areas, which he described as a "safe haven" for the network.
Posted by: Fred || 11/15/2008 00:00 || Comments || Link || E-Mail|| [262 views] Top|| File under: Taliban
Africa Horn
Somali radical Islamists capture port town
A radical Islamic group seized another Somali port town Saturday, consolidating its control over a southwestern region that borders the Somali capital.
Amin Adan, a resident of the port town of Barawe, said that fighters of al-Shabab took control without a fight because the government's allies left as soon as they heard the fighters were on their way.

"We don't know whether it is a tactical retreat," Adan told The Associated Press by phone from Barawe, 110 miles (180 kilometers) southwest of Mogadishu. Barawe is near Merka, a key port town with an airstrip that al-Shabab seized earlier this week; both are in the region of Lower Shabelle, which surrounds Mogadishu.

The steady and seemingly uncontested rise in recent months of al-Shabab—meaning The Youth—which the United States considers a terrorist organization, is a far cry from the situation in late 2006, when Somalia's U.N.-backed government rolled into Mogadishu supported by powerful Ethiopian troops and drove out radical Islamists intent on ruling by strict Shariah law.

The past two years have been a bloodbath as the Islamic fighters launched a vicious insurgency, mainly in Mogadishu, that has killed thousands of civilians and sent an estimated half of the capital's 2 million people fleeing from near-daily roadside bombings and remote-controlled explosions.

The fighters have seized most of southern Somalia—advancing to within 10 miles (16 kilometers) of the capital on Wednesday.

In Mogadishu, where the government is still nominally in control, Shabab fighters carry out public punishments such as lashings and stonings, conduct training exercises and present themselves as an alternative government.

Despite their advances, however, the Islamists are suffering internal divisions. Al-Shabab—considered a terror group because its leaders are allegedly linked to al-Qaida—controls the most territory. But more moderate fighters from groups including the Council of Islamic Courts have also taken towns.

The U.S. worries that Somalia could be a terrorist breeding ground, particularly since Osama bin Laden declared his support for the Islamists. It accuses al-Shabab of harboring the al-Qaida-linked terrorists who allegedly blew up the U.S. embassies in Kenya and Tanzania in 1998, killing more than 230 people.

Somali government forces acknowledge they are struggling but say that they will get all of Somalia under control. They offer no details, however.

"The government is preparing to retake all the areas it lost," said Col. Abdullahi Hassan Barise, a police spokesman.
Posted by: anonymous5089 || 11/15/2008 13:46 || Comments || Link || E-Mail|| [251 views] Top|| File under:
Darfur rebels accuse Sudan of bombing despite truce
KHARTOUM (Rooters) - Darfur rebels accused Sudan government forces on Saturday of bombing their territory, just days after the president announced a ceasefire in the region. But Sudan's armed forces denied the reports, saying they were sticking to the ceasefire. They said they had made no maneuvers in the area.
The accusations, if confirmed, will dismay many governments and international bodies who praised Sudan's President Omar Hassan al-Bashir on Wednesday for announcing an "immediate and unconditional" end to hostilities as part of a new peace push in the western region.

Other ceasefires have fallen apart in Darfur in the past.
The reports come at a particularly sensitive time for Khartoum which has stepped up diplomatic efforts to block moves by the chief prosecutor of the International Criminal Court to indict Bashir for war crimes in Darfur. International experts say more than five years of fighting in Darfur has killed 200,000 and driven more than 2.5 million from their homes. Khartoum accuses the media of exaggerating the conflict as part of a western conspiracy against Sudan.

Commanders from four rebel factions told Reuters government Antonov planes bombed land between the settlements of Kurbia and Um Mahareik, close to a key road in north Darfur, for several hours on Friday morning. U.N. sources, speaking on condition of anonymity, said they had received the same reports from rebels and civilians in the area. Many of the rebel and civilian witnesses had proved themselves reliable in the past, these sources added.

A second U.N. officer said officials were planning to visit the area on Sunday to check the reports for themselves.

A spokesman from Sudan's armed forces said there was no truth to the reports. "Sudan's armed forces are committed to the ceasefire announced by President al-Bashir. President al-Bashir is the first commander of the Sudanese army," he told Reuters. "The Sudanese army did not launch any air strike. The Sudanese army did not move in this area in any way."

Rebels said government Antonovs bombed a wide area of largely open ground for more than three hours on Friday morning. "They were bombing the area very seriously," said Ibrahim al-Helwu from the branch of the rebel Sudan Liberation Army (SLA) controlled by Abdel Wahed Mohamed Ahmed al-Nur. "There is no ceasefire. They are just pretending," he said.

Both the head of the SLA's Unity faction Abdallah Yahia, and the London-based chairman of legislative council for the rebel Justice and Equality Movement Al-Tahir al-Feki, told Reuters their commanders in the northern region had confirmed the bombing took place.

"There is a pattern of behavior," said al-Feki adding that Khartoum had broken another ceasefire days after signing it last year.

The head of the insurgent United Resistance Front Bahar Idriss Abu Garda said the attack had not targeted any settlements or rebel camps and there had been no reports of casualties. "We think they were bombing the area for security ... They suspected somebody was going to ambush them," he said.

Kurbia and Um Mahareik lie either side of a major transport route in north Darfur that crosses into neighboring Chad. Khartoum has in the past vowed to defend key roads in Darfur, saying it wants to protect humanitarian convoys from attacks by rebels and bandits.

Another international source said government troops had stopped vehicles driving to the area on Friday.
Posted by: anonymous5089 || 11/15/2008 13:42 || Comments || Link || E-Mail|| [243 views] Top|| File under:
Islamic Courts officer killed in internal struggle
Internecine struggle between fighters belonging to the Somali opposition group the Union of Islamic Courts leaves a top UIC official dead.

The officer, named Sheikh Abdul Salam, was killed by the oppositionists supporting UIC's Djibouti-based members who had engaged with those in favor of the group's offshoot in Asmara, Eritrea, a Press TV correspondent in Somalia reported. The incident also Abdul Salam's bodyguard dead. The attackers were reportedly on the move to capture the southern town of Jowhar where the confrontation took place.

Senior opposition figure, Sheikh Sharif Sheikh Ahmed recently clinched a deal in Djibouti with the country's leadership towards the goal of curbing the hostilities.
Posted by: Fred || 11/15/2008 00:00 || Comments || Link || E-Mail|| [238 views] Top|| File under: Islamic Courts
Armed pirates attack Russian-operated ship off Somalia
(SomaliNet) Russia's Transport Ministry said Pirates armed with grenade launchers and automatic weapons attacked a Russian-operated freighter off the coast of Somalia on Thursday, but it escaped the attempted hijacking.

The ministry said ammunition fired by the pirates from a fast-moving boat started a fire in a crew member's cabin aboard the Cypriot-owned cargo ship Captain Maslov, but nobody was hurt and the blaze was extinguished.

The attack took place 300 miles (480 kilometers) off the coast of Somalia as the 16,000-ton cargo ship headed from Colombo, Sri Lanka, to the Kenyan city of Mombasa, the ministry said. The Cyprus-flagged ship, operated by a Russian company based in Vladivostok, had an all-Russian crew of 17 aboard.

The attack came a day after Russia's navy said Russian and British ships had repelled a pirate attack on a Danish freighter in the Gulf of Aden, sending up helicopters. The British military said the crew of a dhow suspected of attacking the Danish ship surrendered after a gunbattle that left two suspected pirates dead.

Russia sent the missile frigate Neustrashimy, or Intrepid, to protect Russian ships and crews off Somalia's coast after a Ukrainian freighter with three Russians aboard -- and loaded with battle tanks -- was hijacked in September. Its captain has died, and the 20 other crew are still being held aboard the MV Faina.

Russia's Transport Ministry said the Neustrashimy was about 1,200 miles (750 miles) from the site of Thursday's attack.

A NATO flotilla of seven vessels is also patrolling the Gulf of Aden to help the U.S. 5th Fleet in anti-piracy patrols and to escort cargo vessels. The 5th Fleet said that it has repelled about two dozen pirate attacks since Aug 22. NATO officials said alliance warships have not fended off any attacks on the merchant ships they are protecting.
Posted by: Fred || 11/15/2008 00:00 || Comments || Link || E-Mail|| [238 views] Top|| File under:
Somali rebels capture town on outskirts of Mogadishu
Islamist rebels moved Friday into a small town on the outskirts of Somalia's capital near a checkpoint manned by Ethiopian troops, sparking fears among residents of renewed fighting.

Al-Shabaab fighters moved into Al-Asha town overnight, and are now 2 kilometers from Sinkadheer, where Ethiopian troops are based. Sinkadheer is 15 kilometers southwest of Mogadishu. "We have been fighting to get peace, we shall defend the people around Al-Asha and nearby areas from robbers or Ethiopians," said Sheikh Abdel-Rahim Isse Adow, a spokesman for the Islamic Courts Union whose fighters were alongside Al-Shabaab members in Elasha.

The Al-Shabaab movement was part of the Islamic Courts Union when it was in government in 2006, having brought the first semblance of rule in years to large parts of central and southern Somalia. The Islamists were ousted from power in early 2007 as Ethiopian troops invaded Somalia at the behest of the Somali interim government, a UN-backed body formed in exile that, at the time, only controlled a small portion of the country along the Kenyan border.

The Islamists, who launched an insurgency after being pushed from power, had briefly occupied Al-Asha on Thursday.

Al-Shabaab has been gaining territory in southern Somalia. In the past week, it has taken control of three towns and briefly occupied three others in the south. On Wednesday, the Islamists seized Merka, a strategic port 90 kilometers southwest of Mogadishu used by the UN World Food Program for food aid deliveries, giving Al-Shabaab its closest foothold yet to Mogadishu.

Al-Shabaab have rejected a UN-negotiated pact to set up a power-sharing administration between the interim government and some moderate opposition figures, vowing to continue the fight until Ethiopian soldiers leave Somalia.

Many residents in Al-Asha have already fled fighting in Mogadishu and were afraid renewed clashes would cut off the supply of food aid. "We do not know where to evacuate to again if Ethiopian troops and Al-Shabaab clash around our camps. We have no hope of getting relief food," Alasey Jimcale, a mother of four in Al-Asha, said. "Mogadishu is not a place to go back to."

Also Friday, the International Committee of the Red Cross (ICRC) warned that hundreds of thousands of Somalis face a major famine due to violence and a drought that is ravaging the center and south of the country. "We are seeing a major deterioration of the humanitarian situation in Somalia," said Pascal Mauchle, head of the organization's delegation for the country.
Posted by: Fred || 11/15/2008 00:00 || Comments || Link || E-Mail|| [452 views] Top|| File under:
Africa Subsaharan
DR Congo: Rebels reach strategic DRC city
(SomaliNet) Rebels in the Democratic Republic of Congo (DRC) have advanced to the outskirts of Kanyabanyonga. The city lies at the intersection of several important roads in the eastern province of North Kivu and is of considerable strategic importance. The rebels say they encountered almost no resistance from government troops during their advance.

Eyewitnesses say that more and more foreign troops are becoming involved in the conflict. Angolan and Zimbabwean troops are said to be operating in the east of the country. It is also being suggested that the Rwandan army is paying General Laurent Nkunda's rebels. Angola and Rwanda deny any involvement in the fighting.

The reports of foreign involvement are adding to fears that the conflict will lead to a renewed war in the DRC. From 1998 to 2003, nine countries were involved in what was called by many Africa's World War, a war that led to the deaths of more than five million people, mainly from disease and starvation. The United Nations says more than 250,000 refugees have now fled the fighting.
Posted by: Fred || 11/15/2008 00:00 || Comments || Link || E-Mail|| [240 views] Top|| File under:
Great White North
Canada: Hoser arrested for bombing 28 years ago
(SomaliNet) Police in Canada have arrested a suspect in a bomb attack that killed four people at a Paris synagogue back in October 1980. The Canadian police were acting on a request by the French authorities. The suspect is a 54-year-old Canadian of Lebanese origin who works as professor of sociology at the University of Ottawa.
Posted by: Fred || 11/15/2008 00:00 || Comments || Link || E-Mail|| [234 views] Top|| File under:
Home Front: WoT
FBI Arrests al Qaeda Blogger
The FBI has arrested Tarek Mehanna and charged him with lying in an affidavit about his relationship to Daniel J. Maldonado, "a former Methuen resident who was suspected of training at an Al Qaeda terrorist camp to overthrow the Somali government." Maldonado pled guilty to receiving training from a foreign terrorist organization and is currently serving time in a U.S. federal prison.

The FBI picked up Mehanna, a U.S. citizen, as he was boarding a plane to "start a new job overseas," the Boston Globe reported.

Mehanna's family and lawyer claim he is innocent of the charges, but the FBI recorded Mehanna's phone call in which he admitted to lying to the FBI. Mehanna's lawyer, J.W. Carney Jr., dismissed Mehanna's activities as small-time. "If this is the FBI's idea of a terrorist, they are using a net that is designed to catch minnows instead of sharks," he told the Globe.

But Dr. Rusty Shackleford at the indispensible Jawa Report notes that Mehanna did more than lie to the FBI. Mehanna was in fact one of several bloggers who incites others to fight jihad overseas and recites the words of al Qaeda ideologues: ...
Posted by: ed || 11/15/2008 00:00 || Comments || Link || E-Mail|| [249 views] Top|| File under:
India-Pakistan
Six killed as troops gear up to search Charsadda villages
Six Taliban were killed and several injured in shelling by helicopter gunships and artillery firing as security forces geared up for an operation the villages in Charsadda district and Mohmand Agency, officials said Friday.

"Security forces are advancing towards the disputed villages (in Charsadda district and close to Mohmand tribal district) where militant dens have been set up and these areas need extensive combing," official sources told Daily Times.

They said the disputed villages, previously part of Mohmand, were heavily "infested by the militants".

Local residents told Daily Times that helicopter gunships shelled Kandharo area in Saafi tehsil of Mohmand, targeting a double-cabin Taliban jeep. Three Taliban were killed while two others were injured.

Curfew: The highway linking Mohmand with Peshawar is closed to all traffic, while an indefinite curfew is in place in Shabqadar. The people leaving the areas for safer places are facing problems.

"It is very difficult to move out of areas where a military operation is on the cards," a resident of Mohmand said.

During the search operation in Rashkai area, the security forces demolished three houses and a public school, which the Taliban were using for attacks against government forces.

Taliban house: Meanwhile, a private TV channel reported that security forces demolished the house of a Taliban commander Khalid and arrested five Taliban in Darra Adam Khel.
"My house! Grandma's china! The silverware! You bastards!"
The houses of two tribesmen were also bulldozed in Jadukhel and Faroghan areas of Zarghunkhel for their alleged links to the Taliban. The security forces launched a search operation in Zarghaunkhel on Friday morning on a tip-off. According to the channel, both Khalid and his friend Tariq had claimed responsibility for plotting or carrying out 29 suicide attacks.They were believed to be hiding in Orakzai Agency.

Swat: Separately, security forces and Taliban exchanged fire in the Balugram area of Swat district, but there were no reports of casualties. The security forces are facing stiff resistance from Taliban in their advance from Kabal to Akhund Kalay. Taliban torched four snooker clubs in Usmanabad and Tahirabad areas of Swat.
Posted by: Fred || 11/15/2008 00:00 || Comments || Link || E-Mail|| [278 views] Top|| File under: TTP
Two blasts in DIK destroy six shops, injure three
Six shops, including two video shops, were completely destroyed while three persons were injured in two powerful remote-controlled explosions occurred at an interval of 8 hours on Friday. The first blast occurred at 10pm on Thursday night in a CD shop at Circle Road near Swayra Hotel. Three adjoining shops were also destroyed completely. The second blast occurred near Circle Road Eidgah Klan Mor at 6am on Friday in a video shop. The explosion destroyed two more shops. Three people were injured as a result of the blasts.
Posted by: Fred || 11/15/2008 00:00 || Comments || Link || E-Mail|| [237 views] Top|| File under: TTP
Jihadi papers banned
The Sindh government has imposed a ban on circulation of the newspaper Weekly Zarbe Momin, Karachi and Daily Islam, Karachi in the province, an official handout said on Friday.

According to the handout the government has ordered that all copies in circulation should be forfeited. "The weekly Zarbe Momin Karachi and Daily Islam contain material that can be a source of inspiration for Jihadi outfits and youth, which is prejudicial to the national integration and will promote anti-state feelings, and they are liable to forfeiture for containing objectionable material under section 99-A CrPC 1898", the official handout said. The staff of the newspaper continued their work as per routine till late night on Friday.

A Daily Islam spokesman said that the newspaper management has not received any official order and was unaware of the allegations made against the paper. According to him the paper is published from six cities simultaneously including Karachi, Lahore, Multan, Rawalpindi, Muzzafarabad and Peshawar. Earlier in the day, the newspaper was seen being circulated free of cost outside the main gates of some mosques in the city.
Posted by: Fred || 11/15/2008 00:00 || Comments || Link || E-Mail|| [246 views] Top|| File under: al-Qaeda in Pakistan
IAF officer killed in naxalite attack on copter
RAIPUR: A non-commissioned officer of the Indian Air Force (IAF) was killed and a Squadron Leader injured when suspected naxalites attacked their helicopter as soon as it took off from Bijapur in South Bastar.

The helicopter was airlifting electronic voting machines and polling staff when it was attacked.

Sergeant Mustafa Ali received a bullet in the head and died on the spot while the pilot, Squadron Leader T.K. Chaudhury also received bullet injuries when the helicopter was fired upon from the rear with light machine guns. A volley of bullets hit the wings and some hit those inside, Director General of Police Vishwaranjan said.

Showing presence of mind, the crew flew the helicopter to Jagdalpur, district headquarters of Bastar. The casualties came to light only after the helicopter landed at Jagdalpur.

Earlier in the day, a Central Reserve Police Force (CRPF) man was killed after being hit by a sniper bullet at Antagarh in Kanker district. Elsewhere there were 25 encounters between security men and naxalites, all of which were repulsed. Six polling booths were attacked but the security forces beat back the attackers. As many as 21 EVMs were looted, 20 of which were replaced, Mr. Vishwaranjan said.

Heavy security arrangements had been made in the five districts of the Bastar division that has 12 Assembly segments. The naxalites had given a boycott call and even threatened to kill those who participated in the election process.

Despite the threat, the overall polling percentage in the naxalite-affected town remained high with Dantewada and Bijapur reporting close to 40 per cent.

Narayanpur saw 35 per cent voter turnout, Kanker 45 and Bastar 55 per cent. Reports reaching Raipur said there was virtually no polling at Bhopalapatnam on the Chhattisgarh-Andhra Pradesh border, despite deployment of security forces. Fearing retaliation after the personnel retreated, voters preferred to stay indoors.
Posted by: john frum || 11/15/2008 00:00 || Comments || Link || E-Mail|| [247 views] Top|| File under:
US missiles kill 12 in North Waziristan
Suspected US drones fired four guided missiles early on Friday at a house in a North Waziristan village, killing 12 people and wounding three others.


We had this yesterday. Brought forward for any deail on who the guest of honor was.


The drone attack occurred at 1:45am in Aula Din Garaj Khel village, 50 kilometres southeast of Miranshah. The targeted house, belonging to a local tribesman Ameer Gul, was completely destroyed in the missile attack.



Three of the dead were identified as relatives of Ameer Gul while nine others could not be identified due to their bodies being deformed beyond recognition.

Three intelligence officials told AP that at least two missiles hit a house in Ghari Wam, a village about 18 miles from the Afghan border. Three of the dead were identified as relatives of Ameer Gul while nine others could not be identified due to their bodies being deformed beyond recognition. The injured were immediately shifted to nearby hospitals. One of the injured was critical. At least two of the injured were out of danger.

Foreign fighters: AP reported the 12 people killed included several foreign fighters. Taliban gunmen had cordoned the area and removed the bodies, one official said.

Another official put the toll at 13 and said 10 of them were foreigners. According to an estimate,

Friday's missile attack is the 38th in the Pakistan People's Party government's short span while a total of 36 such attacks took place during the tenure of the former regime under General (r) Pervez Musharraf.

Friday's missile attack is the 38th in the Pakistan People's Party government's short span while a total of 36 such attacks took place during the tenure of the former regime under General (r) Pervez Musharraf.

Top military officials demand halt to cross-border raids
Pakistani military authorities on Friday termed cross-border strikes in the Tribal Areas counterproductive and demanded their immediate halt, a private TV channel reported. The demand was made during a meeting between senior military officials and visiting ISAF commander Gen David McKiernan in Islamabad. The officials informed McKiernan that the attacks were undermining the war on terror.

The ISAF commander, however, reportedly expressed his inability to stop the raids, adding that the matter was political.

The ISAF commander, however, reportedly expressed his inability to stop the raids, adding that the matter was political and any decision in that regard rested with the next US administration.

'US drone attacks not helping win hearts and minds'
US strikes inside Pakistan are undermining efforts to win the hearts and minds of people, said President Asif Ali Zardari on Friday. "It's undermining my (nation's) sovereignty and it's not helping win the war (on terror) or the hearts and minds of people," Zardari told CBS News in an exclusive interview.


It does, however, reduce the number of hearts and minds that are dead set against us ...

He said the attacks were being carried out without his knowledge. He said the new US administration must let Pakistan deal with the Taliban on its own, as "we want to do more ... it's our own war". Pakistan would not allow the use of the Tribal Areas for an attack on the US, he added.
Posted by: Fred || 11/15/2008 00:00 || Comments || Link || E-Mail|| [244 views] Top|| File under: al-Qaeda in Pakistan
Iraq
Iraq car bomb kills at least seven
At least seven people were killed and more than two dozen wounded on Saturday when a car bomb exploded near an auto dealership in the northern Iraqi town of Tal Afar, Iraqi police said. However, a US military spokesman said in a statement that 10 people were killed and another 20 wounded in the bombing, which he said took place near a car market and targeted civilians.

The town is halfway between the Syrian border and the city of Mosul, which the US military considers the last remaining urban bastion of Al-Qaeda in Iraq.

Iraq has seen dramatic improvements in security over the past year as US and Iraqi forces have teamed up with local tribes to drive out insurgents and militias, but attacks are still common in some parts of the country.

In Baghdad, 10 people were wounded, including seven civilians, in two separate bomb attacks, police said. One targeted a police patrol and another set alight a mostly empty oil tanker.

In another roadside bomb attack outside the town of Fallujah -- once the epicentre of the Sunni insurgency -- six policemen, including one officer, were wounded, police Captain Jumaa Hussein Hamadi.
Posted by: anonymous5089 || 11/15/2008 13:49 || Comments || Link || E-Mail|| [238 views] Top|| File under:
U.S. military says helicopter down in Mosul
A U.S. military helicopter had a hard landing in the northern Iraqi city of Mosul on Saturday after hitting overhead cables, a military spokesman said.

"There has been a helicopter incident in Mosul. They're classifying it now as a hard landing when it came in contact with wires," Captain Charles Calio said.

He said he had no immediate information about casualties in the incident. The helicopter involved was an OH-58 Kiowa Warrior, a small scout helicopter fitted with weapons.

Mosul has been the scene of some of the heaviest violence in Iraq in recent months. U.S. forces say al Qaeda and likeminded Sunni Muslim militant groups are making a stand in the northern city after being driven from other parts of Iraq.

Air crashes have remained common in Iraq even as violence has waned. A civilian cargo plane crashed in Western Iraq on Thursday killing seven people.

Two Black Hawk helicopters collided last month killing one U.S. soldier, and seven soldiers died when a Chinook transport helicopter crashed in southern Iraq in September.
Posted by: anonymous5089 || 11/15/2008 13:47 || Comments || Link || E-Mail|| [237 views] Top|| File under:
Iraqi Who Shot U.S. Troops May Have Been Qaeda: U.S.
An Iraqi soldier who shot dead two U.S. troops and wounded six on a rampage in the northern city of Mosul may have been an al Qaeda infiltrator, the spokesman for U.S. forces in Iraq said on Thursday.

The Iraqi soldier opened fire on the Americans on Wednesday at a joint security station in the volatile city, before being killed by in return fire. "It appears there was an Iraqi soldier, possibly infiltrated by AQ, who engaged a number of soldiers and killed one of them," Brigadier General David Perkins told Reuters television, using an abbreviation for al Qaeda, the Sunni militant group.

Iraqi police and military sources said the shooting happened after a quarrel broke out between the Iraqi and U.S. soldiers at the station, but the U.S. military has denied there was a fight. "There were some false news reports that there had been altercations between the American soldiers and Iraqi soldier ... in fact there were no altercations," Perkins said.

The incident was not the first in which an Iraqi soldier has ended up in a gun battle with his U.S. counterparts. In December last year, an Iraqi soldier opened fire on U.S. troops during a joint patrol, also in Mosul, killing two and wounding three.
Posted by: ed || 11/15/2008 00:14 || Comments || Link || E-Mail|| [233 views] Top|| File under:
Suspect arrested, IED defused in Baghdad — MNF
Aswat al-Iraq: A joint Iraqi-U.S. force on Friday detained a suspect and defused an improvised explosive device in the capital Baghdad, the Multi-National Force (MNF) said.

"The arrested man is suspected of having transported weapons for gunmen in al-Dora neighborhood, southern Baghdad," according to an MNF statement received by Aswat al-Iraq.

"A U.S. infantry corps force defused an IED emplaced on the main road in al-Dora," the statement added.

Posted by: Fred || 11/15/2008 00:00 || Comments || Link || E-Mail|| [243 views] Top|| File under: Iraqi Insurgency
3 arrested, 2 IEDs defused in Mosul
Aswat al-Iraq: Security forces captured three wanted men and suspects and defused two improvised explosive devices in Mosul city on Friday, a security source from the Ninewa Operations Command (NOC) said.

"An Iraqi force captured a wanted man in al-Thawra neighborhood, western Mosul, while another force from the National Police captured two suspects with a gun in their possession in the area of al-Borsa, also western Mosul," the source told Aswat al-Iraq.

"The police force also seized an unlicensed vehicle in the suspects' possession," the source added.

In Kokgli, eastern Mosul, another force from the Iraqi army defused, the source said, not giving more details.

Posted by: Fred || 11/15/2008 00:00 || Comments || Link || E-Mail|| [251 views] Top|| File under: Islamic State of Iraq
6 wanted on criminal charges arrested in Amara
Aswat al-Iraq: Six wanted men were captured on criminal charges in central al-Amara city, a Missan police official said on Friday.

"Policemen from Hittin on Friday captured six men wanted on criminal charges in the western side of the province," Col. Sadiq Sallam, the director of Missan police relations & information director, told Aswat al-Iraq.

"The captured men are remanded in custody pending investigations," he said, not giving more details.

Posted by: Fred || 11/15/2008 00:00 || Comments || Link || E-Mail|| [235 views] Top|| File under: Iraqi Insurgency
2 arrested, 33 rockets seized in Anbar
Aswat al-Iraq: Police forces seized a weapons and munitions cache that contained 33 Katyusha rockets and arrested two suspects in western Anbar, a source from the province's police said on Friday.

"The depot, seized at Esaita village of al-Obaidi district, also contained 20 RPG-7 shells and 25 explosive charges," the source told Aswat al-Iraq. "The arrested two suspects are currently under investigative custody," he added.

"The operation was conducted based on intelligence tips," the source said, not giving more details.

Posted by: Fred || 11/15/2008 00:00 || Comments || Link || E-Mail|| [234 views] Top|| File under: Iraqi Insurgency
Israel-Palestine-Jordan
Gaza explosion kills Palestinian gunman: medics
GAZA (Rooters) - An explosion in the northern Gaza Strip killed a Paleostinian militant and critically wounded another, medical workers said on Saturday.

Medical workers had earlier said two militants had been killed in the blast.

The Popular Resistance Committees militant group said an Israeli air strike targeted a group of its gunmen as they approached the Israel-Gaza border near the town of Beit Hanoun.

An Israeli army spokesman denied that the army had carried out an air strike.

Skirmishes between Israel and Paleostinian militants in the Hamas-controlled territory have threatened a five-month ceasefire along the Israel-Gaza frontier.
Posted by: anonymous5089 || 11/15/2008 13:51 || Comments || Link || E-Mail|| [279 views] Top|| File under:
Who's in the News
67
[untagged]
5
Iraqi Insurgency
3
Govt of Pakistan
3
Taliban
3
TTP
2
al-Qaeda in Pakistan
1
Govt of Sudan
1
Islamic Courts
1
Islamic State of Iraq
1
Hamas
1
al-Qaeda
1
Mahdi Army
Bookmark
E-Mail Me
The Classics
The O Club
Rantburg Store
Comments Spam
The Bloids
The Never-ending Story
Thugburg
RSS Links
Gulf War I
The Way We Were
Bio
Merry-Go-Blog
Hair Through the Ages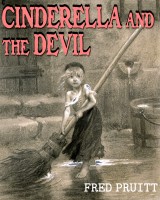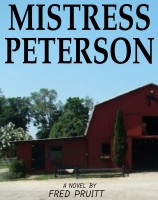 On Sale now!


A multi-volume chronology and reference guide set detailing three years of the Mexican Drug War between 2010 and 2012.

Rantburg.com and borderlandbeat.com correspondent and author Chris Covert presents his first non-fiction work detailing the drug and gang related violence in Mexico.

Chris gives us Mexican press dispatches of drug and gang war violence over three years, presented in a multi volume set intended to chronicle the death, violence and mayhem which has dominated Mexico for six years.
Click here for more information


Meet the Mods
In no particular order...


Steve White
Seafarious
Pappy
lotp
Scooter McGruder
john frum
tu3031
badanov
sherry
ryuge
GolfBravoUSMC
Bright Pebbles
trailing wife
Gloria
Fred
Besoeker
Glenmore
Frank G
3dc
Skidmark
Alaska Paul



Better than the average link...



Rantburg was assembled from recycled algorithms in the United States of America. No trees were destroyed in the production of this weblog. We did hurt some, though. Sorry.
54.198.78.121