Nato can overcome Koran protests 'setback' - commander
Leading from well behind Gen Allen said he would be willing to walk unarmed into the Afghan interior ministry as long as my heavily armed contractor PSD is along, where two Nato military advisors were shot dead on Saturday. Their killer is believed to have been an Afghan police intelligence officer and Taliban infiltrator.Gen

Allen's party line comments were parroted echoed by the US Ambassador to Afghanistan, Ryan Crocker, who told the BBC that there had been no "permanent rupture" in relations with Afghanistan.


Moved to Page 2: War on Terror Politix/Background. Page 1 is for blood, bullets, and arrests only.



Posted by: Besoeker || 03/01/2012 02:27 || Comments || Link || E-Mail|| [265 views] Top|| File under:
Africa Horn
US accuses Bashir of trying to undermine South Sudan
[Dawn] US Secretary of State Hillary Clinton
... sometimes described as The Liberatress of Libya and at other times as Mrs. Bill, never as Another Elihu Root ...
on Wednesday accused Sudanese President Omar al-Bashir

Head of the National Congress Party. He came to power in 1989 when he, as a brigadier in the Sudanese army, led a group of officers in a bloodless military coup that ousted the government of Prime Minister Sadiq al-Mahdi and eventually appointed himself president-for-life. He has fallen out with his Islamic mentor, Hasan al-Turabi, tried to impose shariah on the Christian and animist south, resulting in its secessesion, and attempted to Arabize Darfur by unleashing the barbaric Janjaweed on it. Sudan's potential prosperity has been pissed away in warfare that has left as many as 400,000 people dead and 2.5 million displaced. Omar has been indicted for genocide by the International Criminal Court but nothing is expected to come of it.
of trying to undermine newly independent South Sudan, adding Washington would consider increasing pressure on Bashir to reverse course.

Clinton told US

politician

s that "what we've got with Bashir is a very determined effort to try to undo the results of the comprehensive peace agreement," which led to the creation last July of a separate state in South Sudan.

She recalled "the United States played a very important role in negotiating that agreement," a 2005 deal that ended more than two decades of war between the Islamic government in Khartoum and rebels representing the mainly Christian and animist south.

"The people of South Sudan voted for independence and ever since, despite Bashir going to Salva Kiir's inauguration, there has been a steady effort to undermine this new state," Clinton said, referring to the new southern president.

"We will certainly look at trying to up the pressure on Khartoum and on Bashir personally," the chief US diplomat told a House of Representatives committee.

On February 3, Bashir said on national television that Sudan is closer to war than peace with the breakaway state of South Sudan, with a dispute over oil and other issues stoking tensions.

Bashir spoke after Kiir warned that renewed conflict could erupt if oil negotiations with Khartoum do not include a deal on other key issues, including the contested Abyei region.

Tensions have also been raised by the still undemarcated border, parts of which cut through oilfields, as well as mutual allegations that each side backs rebel forces against the other.

"We also believe there has to be an agreement to finish out the comprehensive peace agreement and try to finalize all of the border issues, the oil issues, and that's going to be very difficult, too," Clinton said.

"We support the process that the African Union


...a union consisting of 53 African states, most run by dictators of one flavor or another. The only all-African state not in the AU is Morocco. Established in 2002, the AU is the successor to the Organisation of African Unity (OAU), which was even less successful...


is running in Addis Ababa but it doesn't seem to be making a lot of progress yet," she said.

Posted by: Fred || 03/01/2012 00:00 || Comments || Link || E-Mail|| [285 views] Top|| File under: Govt of Sudan
Egypt Presidential Election May 23-24
[An Nahar] Egypt will vote on May 23 and 24 to elect its first president since a popular uprising overthrew Hosni Mubarak a year ago, the head of the elections committee said on Wednesday.

Farouq Sultan told journalists expatriates will be allowed to vote from May 11 to May 17 and that any run-off will be held on June 16 and 17.

"The result will be announced on June 21," said Sultan.
Posted by: Fred || 03/01/2012 00:00 || Comments || Link || E-Mail|| [264 views] Top|| File under: Arab Spring
Egypt lifts travel ban on US pro-democracy workers
CAIRO -- Egypt lifted a travel ban Wednesday on seven Americans charged with fomenting unrest by working for illegally funded pro-democracy groups, signaling an end to the worst crisis in Egypt-U.S. relations in 30 years. The clash put $1.5 billion in annual American aid to Egypt at risk and sparked intense behind-the-scenes negotiations between the two countries to find a way out.


Looks like the generals checked out the grain warehouses...

Defense lawyer Tharwat Abdel-Shaheed said the seven Americans, including the son of U.S. Transportation Secretary Ray LaHood, could only leave the country if they post bail of 2 million Egyptian pounds (about $300,000). They have also signed pledges to attend their next hearing.


Which they won't do, of course, so the bail will be forfeited, and some lucky generals will have a little vacation in Madiera...

"The ban was lifted on humanitarian grounds, but the bail is way too high," Abdel-Shaheed, who represents some of the American defendants, told the news service who can't be named.

Egyptian officials said the travel ban was lifted by the country's top prosecutor at the recommendation of the case's investigating judge. It was not immediately clear whether the charges against the Americans would be dropped.


Sure it was. Check the grain warehouses and check Egypt's foreign reserves. Then ask how Egypt feeds its people if there is no foreign aid money coming in.

But even before the ban was lifted, there were signs the case was dissolving under intense U.S. pressure. The trial of more than 40 U.S. and foreign aid workers opened on Sunday and was adjourned until late April. The court's three judges excused themselves from the case on Tuesday, citing "uneasiness."

Only the Egyptian defendants attended Sunday's hearing, and the judge gave no instructions to police to ensure the American and other foreign defendants attend the next hearing.


The Egyptian defendants are, of course, boned...

The workers were charged following a December raid by Egyptian security of offices of 10 nonprofit pro-democracy and human rights groups, confiscating documents and equipment. The groups were accused of financing protests over the past year with illegally obtained funds and failing to register with the government as required.

The groups insist their financing is transparent, and all their efforts to register have been stalled by the Egyptian government.

The seven Americans who were banned from leaving are among 16 Americans on trial in the case. The other Americans had already left the country before charges were filed against them. Twenty-seven others are on trial, including 16 Egyptians as well as German, Palestinian, Serbian and Jordanian citizens. The travel ban on the non-American foreigners in the case has also been lifted if bail is posted.

The defendants faced charges of using illegally obtained funds to incite protests against the military rulers. They worked for a variety of democracy-promoting organizations, including four U.S. groups.
Posted by: Steve White || 03/01/2012 00:00 || Comments || Link || E-Mail|| [273 views] Top|| File under:
Economy
Many German Muslims 'refuse to integrate'
Nearly every fourth non-German Muslim rejects integration, questions western values and tends to accept violence, according to a study commissioned by the German Interior Ministry and released late Thursday morning.


That low? I wonder if someone jimmied the numbers. Perhaps the folks at East Anglia had a free hour...

Interior Minister Hans-Peter Friedrich said the study's results were worrying, according to in an interview published on Thursday.

"Germany respects the background and cultural identity of its immigrants. But we don't accept the importation of authoritarian, anti-democratic and religiously fanatical points of view," Friedrich told the Bild newspaper.

Whoever fights against freedom and democracy will not have a future here, said the minister - a member of the ruling Christian Democratic Union's sister party, the Christian Social Union.

The survey showed that of Muslims living in Germany who were not German citizens, 52 percent favored integration, while 48 percent "strongly leaned toward separation" and clearly rejected German majority culture.
Posted by: tipper || 03/01/2012 13:19 || Comments || Link || E-Mail|| [338 views] Top|| File under:
Home Front: WoT
Washington Post: Iranian nuclear bunker not 'impregnable'
Iran's nuclear facility built into a mountain bunker at Fordow is not "impregnable" to US bunker buster munitions, The Washington Post reported on Wednesday, citing the testimony of US military planners.


That's nice. Will they use it when Israel is ready, or will they withhold the love?

The Washington Post quoted US officials as saying that while a single blow of the Pentagon's newest bunker buster weapon - the Massive Ordance Penetrator, may not successfully destroy the underground uranium enrichment facility, a sustained attack over a number of days would likely render the plant unusable.

US military planners see the "zone of immunity" which Defense Minister Ehud Barak spoke of as the point after which an attack on Iran's nuclear facilities would be impossible, is still years away, according to the report.
Posted by: trailing wife || 03/01/2012 00:00 || Comments || Link || E-Mail|| [263 views] Top|| File under:
India-Pakistan
Deployment of police, FC enhanced at KKH: Malik
[Dawn] Interior Minister Rehman Malik


Pak politician, current Interior Minister under the Gilani administration. Malik is a former Federal Investigation Agency (FIA) intelligence officer who rose to head the FIA during Benazir Bhutto's second tenure. He later joined the Pak Peoples Party and was chief security officer to Bhutto. Malik was tossed from his FIA job in 1998 after documenting the breath-taking corruption of the Sharif family. By unhappy coincidence Nawaz Sharif became PM at just that moment and Malik moved to London one step ahead of the button men.


on Wednesday said that deployment of police and Frontier Constabulary (FC) had been enhanced to ensure security of passengers traveling at Karakoram Highway (KKH).


Addressing a joint

presser

with Chief Minister Gilgit-Baltistan Syed Mehdi Shah, he condemned the Kohistan


...a backwoods district of Khyber Pakhtunkhwa distinguished by being even more rustic than is the norm among the local Pashtuns....


firing incident and said those indulged in this heinous act, have been traced out and would be exposed within a few days.

He said the

snuffies

had not attacked some people but they have attacked on the integrity of Pakistain.

Malik, who also held meetings with different Ulema, said GB Scouts have been authorised police powers to ensure peace and security of people.

Expressing thanks to Ulema for their cooperation after the incident, he said some elements were trying to create chaos but they will not succeed in their negative designs.

The minister said President
Asif Ali President Ten Percent Zardari


... sticky-fingered husband of the late Benazir Bhutto ...


, Prime Minister Yousuf Raza Gilani


... Pakistain's erstwhile current prime minister, whose occasional feats of mental gymnastics can be awe-inspiring ...


, entire federal cabinet and people of Pakistain were grieved on the unfortunate incident and expressed sympathies with the bereaved families.

Malik said he would also meet all religious scholars of the area so that steps could be taken for peace in GB.

He said families of the victims would be financially supported by federal as well as GB government.

Syed Mehdi Shah thanked federal government for taking prompt action to trace out the criminals and asked people to remain calm as the joint investigation team has been working hard to probe the incident.

Posted by: Fred || 03/01/2012 00:00 || Comments || Link || E-Mail|| [259 views] Top|| File under: Lashkar e-Jhangvi
Israel-Palestine-Jordan
Yadlin Thinks Hussein Obama can be trusted
The United States must assure Israel that if it delays any military moves against Iran's nuclear program, Washington will use its own might to stop Tehran from weaponizing its nuclear program, former IDF intelligence chief Amos Yadlin wrote Thursday.


He must be naive




Naw, he's laying down a marker...


US President Barack Obama must "shift the Israeli defense establishment's thinking from a focus on the 'zone of immunity' to a 'zone of trust'"


there can be no zone of trust. Obama has no intention to attack iran, he is stalling because he wants to dump the hot potato in his sucessor's lap


Yadlin wrote in a New York Times op-ed.

Last month, Defense Minister Ehud Barak alluded to Israel's "red line," when it might feel the need to attack Iran, describing that point as when Iran reaches a "zone of immunity" from an effective Israeli attack.

'"What is needed is an ironclad American assurance that if Israel refrains from acting in its own window of opportunity" to stop Iran's nuclear program, it will act itself to stop it. If Obama does not give Israeli leaders those assurances, Yadlin warned in the New York Times, Israeli leaders "may well choose to act while they still can."


I personally wouldn't buy a used car from Obama, let alone trust him with my countrie's survival.
Posted by: Elder of Zion || 03/01/2012 06:11 || Comments || Link || E-Mail|| [265 views] Top|| File under:
Israel can defend itself against barrages from Iran
Missile defense chief tells 'Post' that Iranian advancements allow for 2,000-km. range; Defense Ministry upgrading Arrow 2, will test Arrow 3 this year.

Israel's Arrow missile defense system could intercept barrages of Iranian long-range missiles, Arieh Herzog, who recently stepped down as head of the Defense Ministry's Homa Missile Defense Agency, has told The Jerusalem Post. He spoke as there is an increasing chance that Israel is planning to attack Iran's nuclear facilities.

While there "is no such thing as 100 percent defense," the Arrow was fully operational and capable of providing an adequate defense against Iran's Shahab and Sajil ballistic missiles, Herzog said, in an interview marking his retirement several weeks ago after a 12- year term that will appear in full in Friday's paper.

"The Iranians have the ability to launch barrages and that is an important part of their capabilities," he said. "But we are prepared and have the ability to intercept those barrages if they are launched."

Israel has two operational Arrow missile batteries, one deployed in the North and one in the South, and is establishing a third battery that is expected to achieve initial operational capability in the coming months.

It is also developing the Arrow 3 that will serve as the upper layer of Israel's missile defense but will only become operational in 2015. A first interception test of the Arrow 3 is expected later this year.

Early this month, the Defense Ministry held a test of the Arrow 2 missile defense system. It intends to begin supplying the Israel Air Force with an upgraded version of the software used in its operation. The test did not include the interception of a target, but a missile impersonating an Iranian missile was launched to test the Arrow's ability to detect and track it.

Tehran, Herzog said, has made great advancements in recent years in its development of ballistic missiles and today has missiles with ranges of more than 2,000 km.

In addition to the Shahab and the Sajil, the Islamic Republic is believed to be working on creating a domestic production line for the BM25 long-range missile it purchased from North Korea in 2005. The BM25 has a range of more than 3,500 km. Iran is also believed to be developing cruise missiles.

Tehran is also believed to have developed warheads that can split in flight as part of an effort to deceive the Arrow and lead it to miss the warhead. "This is a problem and we have invested a lot in being able to distinguish between the various parts in space," Herzog said.

In the event that the IDF attacks Iran's nuclear facilities, the assumption within the military is that Israel will come under missile fire from Iran, Lebanon and the Gaza Strip. The Arrow will play a critical role in protecting Israel's strategic assets and population centers from the long-range missiles. It is also suitable to defend against Syria's arsenal of Scud C and D missiles.

While Iran is believed to have just several hundred operational missiles that can strike in Israel, it has even fewer launchers.

On the other hand, it has built underground silos that can protect the missiles from attack and be used to launch without detection. This has been made possible by Iran's success in changing its propellant from liquid fuel to solid fuel, which extends the missile's shelf life and allows for storage underground without needing to fuel it before launch.
Posted by: trailing wife || 03/01/2012 00:00 || Comments || Link || E-Mail|| [265 views] Top|| File under:
Syria-Lebanon-Iran
Friday Parliamentary Poll a Test of Support for Iran Regime
[An Nahar] On Friday, Iran's 48 million voters are being called on to decide their next parliament in elections whose turnout will be weighed to give an idea of support for the Islamic republic's regime.

It will be the first nationwide poll since the 2009 disputed re-election of President
Mahmoud Short Round Ahmadinejad, which sparked months of opposition protests and a bloody crackdown by security forces.

This time, no protests are expected.

But voter turnout is seen as an indicator of how much of the country backs the conservatives who dominate the legislative chamber, with officials keen to present figures showing widespread support.

The last legislative elections, in 2008, saw turnout of 55.4 percent, according to interior ministry figures. Previous election turnouts have gone as high as 70 percent.

There were no reliable estimates as to how many voters would participate this time. But several officials and media have advanced a figure of 60 percent or more.

The country's top leaders have urged as big a turnout as possible to show they enjoy wide popular support and legitimacy as they confront pressure from the West and Israel over Iran's controversial nuclear program.

The supreme leader, Ayatollah Ali Khamenei, said on Wednesday that a massive turnout was needed "to show our determination to the enemy, so it understands it cannot resist our nation."

Ahmadinejad was quoted by the official Islamic Theocratic Republic News Agency on Tuesday saying that voting was "a national duty," and Defense Minister Ahmad Vahidi told the same agency last week that a big turnout "guarantees the security" of Iran.

Vahidi added: "Without a doubt, the higher the participation, the stronger the national security."

Iran's voters will decide among the 3,444 candidates vying for the 290 seats in the parliament, known as the Majlis. All the candidates have been vetted by the Guardian Council for loyalty to the Islamic regime and Khamenei.

The election essentially boils down to a struggle between two conservative currents: those supporting Ahmadinejad, and those against him.

The outcome will help set the political scene for Iran's 2013 presidential election, when Ahmadinejad, who has reached his term limit, will have to hand the reins over to a successor.

Very few reformists are on the voting lists for the parliamentary elections, and the main reformist parties are boycotting the poll.

Campaigning, launched just last week, has been extremely muted, and no debates have taken place over the main issues confronting voters -- the economic hardships they endure under high inflation and Western sanctions, and Iran's increasing international isolation.

No particular extra security measures have been announced by authorities, but they remain alert to any sign of dissent.

Amnesia Amnesty International said in a report published on Tuesday that repression of freedom of expression in Iran had been stepped up ahead of the elections.

"Anything from setting up a social group on the Internet, forming or joining a NGO, or expressing your opposition to the status quo can land you in prison," Ann Harrison, interim deputy director of Amnesty's Middle East and North Africa program, said.

Posted by: Fred || 03/01/2012 00:00 || Comments || Link || E-Mail|| [351 views] Top|| File under: Govt of Iran
Syrian Opposition Leader Skeptical over U.N. Vote
[An Nahar] A Syrian opposition leader voiced skepticism on Wednesday over plans for a new U.N. Security Council resolution demanding humanitarian access to protest cities where thousands have been killed.

"It is better to have a meeting between the interested countries and to have a political compromise," Haitham Manaa from the National Coordination Committee for Democratic Change (NCCDC) told Agence

La Belle France

Presse on the sidelines of a meeting in Rome.

He said such a summit should include "the United States, China, Russia,

Britannia

and the moderate Arab countries like Egypt, Tunisia and Morocco."

Manaa also rejected the idea of setting up humanitarian corridors in Syria.

"I think this is a very bad idea. It is very easy to have great concepts but what we look for and what we need now are realizable ideas. If it is theoretical, keep it for (French Foreign Minister) Alain Juppe," he said.

Diplomats in New York said that the United States is drawing up a new draft U.N. Security Council resolution on Syria, which would be the third time Western nations have tried to pass a resolution on the 11-month old crisis.
Posted by: Fred || 03/01/2012 00:00 || Comments || Link || E-Mail|| [255 views] Top|| File under: Govt of Syria
U.S. Summons Syria Envoy to Voice 'Outrage' over Homs Attacks
[An Nahar] The United States on Wednesday summoned Syria's envoy in Washington to express "outrage" over his government's month-long bombardment of the flashpoint city of Homs.

During talks at the State Department with Syrian Charge d'Affaires Zuheir Jabbour, U.S. Assistant Secretary of State Jeffrey Feltman also urged Syria to live up to its November 2 commitment to the Arab League


...an organization of Arabic-speaking states with 22 member countries and four observers. The League tries to achieve Arab consensus on issues, which usually leaves them doing nothing but a bit of grimacing and mustache cursing...


to end such violence.

The meeting was "to express our outrage over the month-long campaign of brutality and indiscriminate shelling of the city of Homs," the State Department said in a statement.

Posted by: Fred || 03/01/2012 00:00 || Comments || Link || E-Mail|| [259 views] Top|| File under: Govt of Syria
March 14 Urges Parliamentary Defense Committee to Debrief Ghosn over 'Insulting' Remarks from Iran
[An Nahar] The March 14


Those are the good guys, insofar as Leb has good guys...


General Secretariat condemned on Wednesday Defense Minister Fayez Ghosn's statements from Iran, deeming them as insulting to the Lebanese people.

It said in a statement after its weekly meeting: "We demand that he clarify his statements and call on the parliamentary defense council to convene to question him."

His remarks reflect the government's attempt to link

Leb

to foreign axes, it continued.

"The March 14 General Secretariat is committed to the slogan of '

Leb

First'," it stressed.

Ghosn stressed Sunday that "

Leb

's people, army and resistance are an invincible fortress in the face of Israel," noting that the Lebanese "will never forget that Iran stood by them in great difficulties."

He made his statements during talks with

Iran's diminutive President
Mahmoud Short Round Ahmadinejad in Tehran.

He hailed after meeting with Iranian Foreign Minister Ali Akbar Salehi, Iran's "all-out support for the Lebanese state, government and resistance," ISNA reported on Sunday.

Addressing the appointment of Salim Jreissati as the new Labor Minister, the March 14 General Secretariat said: "It has been confirmed to the people that the new members of government are chosen based on foreign and regional standards, not Lebanese ones."

On the new history book being assessed by the government, the March 14 said: "We had previously condemned the mechanism in which decisions have been made regarding the book."

"It is being studied in a suspicious manner, away from academic standards," it stated.

MP Sami Gemayel had condemned the new book on Tuesday, saying that it has been selective in recounting historic events.

Posted by: Fred || 03/01/2012 00:00 || Comments || Link || E-Mail|| [264 views] Top|| File under: Govt of Iran
U.N. Chief Names Canadian Norman Farrell New STL Prosecutor
[An Nahar] U.N. leader
the ephemeral Ban Ki-moon


... of whom it can be said to his credit that he is not Kofi Annan...


on Wednesday named Norman Farrell of Canada as the new prosecutor of the U.N.-backed Special Tribunal for

Leb

, which is probing the 2005

liquidation

of former prime minister Rafik Hariri.


This is, if I recall correctly, 2012. This is the third STL prosecutor.


Farrell takes over as chief STL prosecutor from another Canadian, Daniel Bellemare, whose three year mandate ended Wednesday. The court has charged four Hizbullah members over the

liquidation

.

Farrell, 53, had been deputy prosecutor at the international tribunal for the former Yugoslavia. He has also worked for the International Committee for the

Red Thingy

in the Balkans and Ethiopia.

"The secretary general once again reiterates the commitment of the United Nations


...what started out as a a diplomatic initiative, now trying to edge its way into legislative, judicial, and executive areas...


to the efforts of the Special Tribunal for

Leb

to uncover the truth regarding the terrorist attack" that killed Hariri and 22 others, said U.N.

front man

Martin Nesirky.

Ban wants to "send a message that impunity will not be tolerated."

The U.N. last week extended the mandate of the tribunal for another three years.

The tribunal, set up by the U.N. Security Council at the request of the Saniora government, announced in February that it will put four Hizbullah members on trial even though they have not yet been

jugged

.

Warrants have been issued for Salim Ayyash, Mustafa Badreddine, Hussein Anaissi and Assad Sabra. The Lebanese authorities have failed to arrest the four.

Ban also appointed Daniel David Ntanda Nsereko of Uganda as an international judge of the Appeals Chamber of the Special Tribunal.

Posted by: Fred || 03/01/2012 00:00 || Comments || Link || E-Mail|| [265 views] Top|| File under: Hezbollah
Berri in Cyprus: Our Sea Resources Dispute is with Israel
[An Nahar] Speaker Nabih Knobby Berri


Speaker of the Lebanese parliament, a member of AMAL, a not very subtle Hizbullah sock puppet...


on Wednesday said

Leb

had concerns Israel might deny it "its right to more than 850 nautical square kilometers" in maritime resources, stressing that "the problem is not between

Leb

and Cyprus, but rather between

Leb

and Israel."

During a joint

presser

with his Cypriot counterpart Yiannakis Omirou in Cyprus, where he arrived Wednesday on an official visit, Berri said "the U.N. has recently become convinced that it has to intervene in order to resolve this issue," referring to the disputed oil and gas resources.

"The problem is not between

Leb

and Cyprus, but rather between

Leb

and Israel, and all that we fear is that Israel might take advantage of the tensions concerning the issue of Turkey in order to exploit the situation and deny

Leb

its right to more than 850 nautical square kilometers," Berri added.

Posted by: Fred || 03/01/2012 00:00 || Comments || Link || E-Mail|| [269 views] Top|| File under:
Who's in the News
49
[untagged]
7
Govt of Syria
3
TTP
3
Govt of Pakistan
2
al-Qaeda
2
Govt of Iran
2
Arab Spring
1
Hezbollah
1
Govt of Sudan
1
Commies
1
Pirates
1
Lashkar e-Jhangvi
1
Lashkar e-Taiba
Bookmark
E-Mail Me
The Classics
The O Club
Rantburg Store
Comments Spam
The Bloids
The Never-ending Story
Thugburg
RSS Links
Gulf War I
The Way We Were
Bio
Merry-Go-Blog
Hair Through the Ages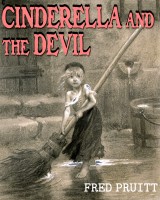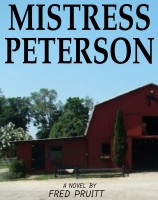 On Sale now!


A multi-volume chronology and reference guide set detailing three years of the Mexican Drug War between 2010 and 2012.

Rantburg.com and borderlandbeat.com correspondent and author Chris Covert presents his first non-fiction work detailing the drug and gang related violence in Mexico.

Chris gives us Mexican press dispatches of drug and gang war violence over three years, presented in a multi volume set intended to chronicle the death, violence and mayhem which has dominated Mexico for six years.
Click here for more information


Meet the Mods
In no particular order...


Steve White
Seafarious
Pappy
lotp
Scooter McGruder
john frum
tu3031
badanov
sherry
ryuge
GolfBravoUSMC
Bright Pebbles
trailing wife
Gloria
Fred
Besoeker
Glenmore
Frank G
3dc
Skidmark
Alaska Paul



Better than the average link...



Rantburg was assembled from recycled algorithms in the United States of America. No trees were destroyed in the production of this weblog. We did hurt some, though. Sorry.
54.162.165.158