Africa North
Tunisia Leader Says Riyadh Unlikely to Hand Over Ben Ali
[An Nahar] Tunisia has accepted that

Soddy Arabia

will probably never hand over ousted leader Zine el Abidine Ben Ali to face trial in his homeland, the new president said in an interview to be broadcast Thursday.

Former president Ben Ali has lived in exile with his wife Leila in

Soddy Arabia

since January 14, 2011, when he

decamped

Tunisia amid an uprising that sparked a string of regional protests known as the Arab Spring.

"I think they will never extradite Ben Ali. We do know, we have tried with them many, many times," Moncef Marzouki, who was sworn in as Tunisian president in December, told BBC World News.

"We will probably keep putting the pressure on them to have this man here in Tunisia, but as I told you, I don't believe that they will accept because they have their own tradition, they have their own laws.

"And we do not want to have problems with them about this problem because we have also social and economic ties with

Soddy Arabia

and we want to keep them."

Posted by: Fred || 03/08/2012 00:00 || Comments || Link || E-Mail|| [249 views] Top|| File under: Arab Spring
Bangladesh
Khaleda rapped over ISI fund allegation
[Bangla Daily Star] Awami League President Sheikh Hasina yesterday asked her arch rival
Khaleda Zia
Three-term PM of Bangla, widow of deceased dictator Ziaur Rahman, head of the Bangla Nationalist Party, an apparent magnet for corruption ...
to respond to the allegation that Pakistain's Inter Services Intelligence paid five crore rupees for her campaign during the 1991 parliamentary elections.


The ISI has moved beyond funding Bangladeshi jihadi groups to buying politicians? How exciting, but however will they sustain it after American funds are cut off?

Citing a recent report in the Dubai-based newspaper Khaleej Times, which made the allegation, she said, "To those who resorted to genocide and who had been defeated, you [Khaleda] sold the country [interest] by taking money from those defeated forces in 1971. The people of Bangladesh won't forgive you. Why did you take money from the defeated forces? People want to know. One day you have to answer to the people."

The prime minister was addressing a huge rally before the city's Suhrawardy Udyan to commemorate the historic March 7. It was the first public meeting of Hasina in the capital after she became prime minister in 2009.

Leaders, workers and supporters of the Awami League, its different associated bodies, pro-ruling party organizations, freedom fighters, and different professionals' organizations joined the rally. The ruling party men crowded the area from the Jatiya Press Club to Science Laboratory intersection and New Market to Kakrail.

This was the largest campaign to show off its public support by the ruling party since it assumed power in 2009. Lawmakers of Dhaka and its adjacent districts along with their supporters brought out a procession after the rally from Institution of Engineers' Bangladesh. The procession ended at Bangabandhu Bhaban in Dhanmondi.

Hasina during her speech alleged that the leader of the opposition wanted to protect war criminals. "But I want to say that you [Khaleda] won't be able to protect them...I want to say firmly that the trial of the war criminals will be held on this soil, Inshallah."

She urged all to be aware of those trying to protect the war criminals and sought help from all for completing the trial of war criminals.

Awami League General Secretary Syed Ashraful Islam at the rally accused the opposition BNP chief Khaleda Zia of being a paid agent and broker of Inter Services Intelligence (ISI). "She has adoration for Pakistain and for this she took 5 crore rupee from the ISI ahead of the 1991 general elections. And for this reason she has been giving utmost importance to Pakistain's interests, putting aside the interests of Bangladesh..."

Ashraf, also LGRD and Cooperatives minister, urged the opposition leader to place the BNP's proposal on the process of holding the next parliamentary elections and give up its "chaotic anti-government programmes".

"Join parliament, place your proposal and sit for discussion on the process of holding the next polls. The Awami League is ready to sit with you," Ashraf made the call.

Thousands of Awami League men started gathering in front of Suhrawardi Udyan around noon with banners, festoons, placards and portraits of the father of the nation Bangabandhu Sheikh Mujibur Rahman. Within three hours the entire road from Shahbagh to Jatiya Press Club turned into a human sea. Bangabandhu's historic March 7 speech was being played on loud speakers as well.

Band parties with drum beaters led processions of different units of the Awami League and its wing organizations to the rally. Some people were seen with painted faces and bodies. A symbolic gallows on a van was taken there where symbolic war criminals were showcased to be hanged. Musicians were singing patriotic songs on trucks decorated like stages. Some party men brought elephants and horses decorated with colourful banners on them that drew the attention of the gathering.

Posted by: Fred || 03/08/2012 00:00 || Comments || Link || E-Mail|| [264 views] Top|| File under: Govt of Pakistan
Bangladesh professors sued over war textbook
[Dawn] Bangladesh high court has ordered police to sue 17 professors for allegedly distorting the country's liberation war history and maligning its founding leader in a school textbook, lawyers said Wednesday.

In a deepening row over who called Bangladeshi people to launch armed resistance against Pakistain in 1971, the court also summoned 30 other professors who wrote or edited the textbook, a top state prosecutor said.

"It ruled on Tuesday that the book distorted liberation war history as it dropped the name of father of the nation Sheikh Mujibur Rahman as the proclaimer of independence," additional attorney general M.K. Rahman told AFP.

Sheikh Mujibur Rahman, who is fondly known as Bangabandhu (friend of Bengal) was Bangladesh's first president and led the the country to independence from Pakistain after a bloody nine-month war in 1971.

"The textbook wrongly said Major Ziaur Rahman was the proclaimer of our independence. It also dropped Bangabandhu from Sheikh Mujibur's name," he said.


I wasn't paying real close attention at the time, being busy with other things, but I never heard of Ziaur Rahman at the time, and I heard lots about Sheikh Mujib.


Bangladesh's independence remains a bitter political issue as Ziaur Rahman's widow is now leader of the opposition, while Sheikh Mujibur's eldest daughter is the current Prime Minister Sheikh Hasina.

An angry, decades-long debate about who actually called for the armed resistance still divides national politics in Bangladesh.

The book on civics was originally written in 2000 with "correct information, but an edited version made the distortion in 2009" when Hasina stormed back to power, said lawyer Belal Hossain, who represented the petitioners.

The court in January ordered seizure of millions of copies of the textbook in the same dispute.
Posted by: Fred || 03/08/2012 00:00 || Comments || Link || E-Mail|| [270 views] Top|| File under:
Caucasus/Russia/Central Asia
US ready to discuss issue of Manas with Kyrgyzstan
Azerbaijan, Baku -- The NATO Transit Center at the Manas airport is extremely necessary and important for the maintenance of the stabilization process in Afghanistan and the United States is ready to discuss with Kyrgyzstan the question of the future of Air Base, U.S. ambassador to Kyrgyzstan Pamela Spratlen said in an interview with the Turkish national channel (TRT), KirTAG reported on Wednesday.

"We can not speculate about the future, but I would like to note that this is a very, very serious issue and we are ready for discussions with our Kyrgyz partners on the future of transit center after the expiration of an existing contract in 2014," said Spratlen.

She said the United States are grateful to Kyrgyzstan for 10 years of cooperation on transit center, as well as reaffirmation of the adherence to the policy of existing agreement on the transit center before it expires in 2014.

Spratlen noted that the current transit center of Manas is extremely necessary and important, so Washington has always stressed its appreciation to Kyrgyz partners for the opportunity to stay here. Transit Center is a place through which 100 percent of the military go to Afghanistan and back again through it, she said. It is also very important for air refueling during operations in Afghanistan, held for the protection of space and ensuring that terrorists can not use it as a safe haven.

The ambassador said the transit center at the Manas international airport carries one single mission, and it is to support the stabilization process in Afghanistan and to prevent the emergence of extremist sanctuaries there.

And statements about some other missions, as my colleague from Moscow ambassador McFaul stated, and any other reports on other missions are not true," she said in an interview.

The American air base, which was renamed to the transit center was established at the Manas international airport in Bishkek in December, 2001, and today there are about 1,200 soldiers. The base is important for the NATO operation "Enduring Freedom" in Afghanistan. Agreement on the deployment of U.S. air base in Kyrgyzstan is valid until 2014.
Posted by: Steve White || 03/08/2012 00:00 || Comments || Link || E-Mail|| [268 views] Top|| File under:
China-Japan-Koreas
Asian Journalists Speak Out for N. Korean Defectors in China
The Chinese, of course, will never accede to any public demands given the loss of face it would cause.

The Asia Journalist Association on Tuesday urged China to recognize North Korean defectors as refugees. In a statement, the association expressed concerns over a group of 31 North Koreans who are facing repatriation after they were arrested by Chinese police while seeking to flee to the South last month.

The journalists said the North Koreans were merely fleeing their repressive country to seek a better life elsewhere, which is not a crime.

The association has 41 member nations in the Asia-Pacific region, and 16 associate members including the U.S. and Brazil.
Posted by: Steve White || 03/08/2012 00:00 || Comments || Link || E-Mail|| [267 views] Top|| File under:
N.Koreans in China Close to Repatriation
Some forty-eight North Korean defectors are awaiting repatriation in detention centers in China's Liaoning and Jilin provinces, and some have tried to commit a suicide, Liberty Forward Party lawmaker Park Sun-young said Wednesday.

The figures given by various activist groups vary widely. Park had earlier spoken of "hundreds" of defectors facing repatriation. She now says 25 are held in the Shenyang detention center, 10 at a military camp in Anshan, Liaoning Province, and the rest in another military camp in Baishan, Jilin Province. All three sites are close to the North Korean border.

"Last month, 14 North Korean defectors were arrested in several locations such as Kunming, including a baby," Park said. "Some of those detained in Shenyang are said to have tried to take their own lives earlier this week for fear of deportation to the North."

Sources earlier said Pyongyang sent 30 security officials to China on Feb. 28 to demand the repatriation of arrested defectors. According to an intelligence official here, North Korean leader Kim Jong-un recently ordered security forces to "wipe out three generations of those who betrayed their homeland," suggesting the defectors would face heavy punishment if they are repatriated.

Park is to travel to the UN Human Rights Council in Geneva on Saturday to seek international cooperation to prevent China from repatriating them.
Posted by: Steve White || 03/08/2012 00:00 || Comments || Link || E-Mail|| [291 views] Top|| File under:
Satellite Images Show Progress At N. Korea Reactor
A newly released satellite image shows that
North Korea has made progress in building a light-water reactor to expand its nuclear program, a private nonproliferation group said Tuesday.
 
The Feb. 3 image of the nuclear complex at Yongbyon was taken nearly a month before North Korea agreed to freeze major nuclear activities in return for US food aid.
Posted by: trailing wife || 03/08/2012 00:00 || Comments || Link || E-Mail|| [244 views] Top|| File under:
The Grand Turk
Mossad Warns Turks Of Iranian Plan To Hit Israelis
The Mossad has warned Turkey that Israel's diplomatic missions in the country could be in danger of Iranian "

kaboom

s," Turkish daily Hurriyet reported on Wednesday, citing a story aired on the NTV news channel.

According to the report, the Israeli intelligence agency sent a letter to its Turkish counterpart warning of a plot by the Iranian Revolutionary Guards Quds Force to attack Israeli targets on Turkish soil.

Four individuals have already entered Turkey from Iran and are in possession of weapons and materials to be used in the attacks, the report added.

According to Hurriyet, Turkish intelligence sources neither confirmed nor denied the NTV report.
Posted by: trailing wife || 03/08/2012 00:00 || Comments || Link || E-Mail|| [248 views] Top|| File under:
India-Pakistan
3 Illegal alien widows charged (where's the outrage?)
Fooled you with the title?


Pakistan has charged Osama bin Laden's three widows with illegally entering and living in the country, the interior minister said Thursday.

The three women have been in Pakistani detention since May last year, when U.S. commandos raided the house where they, bin Laden and several of their children were staying. The commandos shot and killed bin Laden, and then buried his body at sea.

Rehman said the three had been charged in court, but he did not say when. It was unclear if they had a lawyer.

He said their children were free to leave Pakistan, but could stay with their mothers for the duration of the trial.

A Pakistani legal expert contacted about the case, Hashmat Habib, said the maximum punishment the women could receive was five years in jail. One of their relatives has reportedly visited Pakistan recently to urge authorities to let them leave the country. The decision to charge them could be a formal part of that process.


Posted by: Spot || 03/08/2012 11:18 || Comments || Link || E-Mail|| [260 views] Top|| File under:
Pakistan rejects ICAN report on its nuclear programme
[Dawn]
Pakistain on Wednesday rejected the report of International Campaign to Abolish Nuclear Weapons (ICAN) on Pakistain's nuclear programme and termed it highly exaggerated and part of an insidious propaganda campaign.

Foreign Office

front man

while commenting on the report said, "Pakistain's strategic programme was modest aimed at maintaining a credible minimum deterrence to ensure national security."

The Spokesman emphasised that Pakistain's primary focus had been on economic development and welfare of its people.

He added that Pakistain was opposed to arms race in South Asia or in any other part of the world.

Posted by: Fred || 03/08/2012 00:00 || Comments || Link || E-Mail|| [241 views] Top|| File under: Govt of Pakistan
Central character of Mehran Bank scandal resurfaces
[Dawn]
Central character of the 20 years old Mehran Bank Scandal Younis Habib has resurfaced, he was summoned by the apex court in a case relating to disbursement of money among different politicians by the ISI, DawnNews reported on Wednesday.

Speaking to DawnNews, Habib, who has spent 20 years of his life underground, said that he was not willing to talk to media. "I will say whatever I want to say in the Supreme Court," he added.

The apex court had also summoned former army chief Aslam Baig and former ISI chief Asad Durrani along with the former chief of Mehran Bank in a 16 years old case filed by Air Marshal (retd) Asghar Khan.

Habib is suspected to have given money secretively to Durrani on army's directives, who disbursed it among different politicians against Pakistain People's Party (PPP) government back in 1990-91.

The court will resume hearing of the case on March 8.

Posted by: Fred || 03/08/2012 00:00 || Comments || Link || E-Mail|| [250 views] Top|| File under: Govt of Pakistan
Govt was unaware of Osama's presence, claims Malik. Honest.
[Dawn] Interior Minister Rehman Malik


Pak politician, current Interior Minister under the Gilani administration. Malik is a former Federal Investigation Agency (FIA) intelligence officer who rose to head the FIA during Benazir Bhutto's second tenure. He later joined the Pak Peoples Party and was chief security officer to Bhutto. Malik was tossed from his FIA job in 1998 after documenting the breath-taking corruption of the Sharif family. By unhappy coincidence Nawaz Sharif became PM at just that moment and Malik moved to London one step ahead of the button men.


appeared on Wednesday before the Abbottabad


... A pleasant city located only 30 convenient miles from Islamabad. The city is noted for its nice weather and good schools. It is the site of Pakistain's military academy, which was within comfortable walking distance of the residence of the late Osama bin Laden....


Inquiry Commission and claimed that at no stage was the government aware of the late Osama bin Laden's


... who is now neither a strong horse nor a weak horse, but a dead horse...


presence in Pakistain, an insider told Dawn.


Oh, sure. The most wanted man in the world living 30 miles from the capital and within walking distance of the nation's military academy. Nobody ever noticed him shopping at the PX there.


The commission is investigating the US commando raid in Abbottabad on May 2 last year which left Al Qaeda chief Osama bin Laden dead.

The minister gave a detailed briefing to the commission, which lasted six hours, about the internal security system, country's visa policy and presence of

undocumented Democrat

s in the country.

The commission is expected to complete its report soon because it was waiting to incorporate the statement of the interior minister to the report.

During the briefing, the minister admitted the failure of civil intelligence agencies in tracking down the Al Qaeda founder.

However,


there is a theory which states that if ever anybody discovers exactly what the Universe is for and why it is here, it will instantly disappear and be replaced by something even more bizarre and inexplicable. There is another theory which states that this has already happened...


it was for the first time that a government official told the Abbottabad Commission that the government was unaware of Osama bin Laden's presence in the country.

The commission, headed by Justice (retd) Javed Iqbal, also interviewed Interior Secretary Khawaja Siddiq Akbar, Federal Investigation Agency (FIA) Director General Javed Iqbal, the Director General of Passports and other officials of the interior ministry.

The commission also summoned Chief Commissioner of Islamabad Tariq Pirzada and Inspector General of Islamabad Police Bani Amin.

It is learnt that the government could not make arrangements for repatriation of Osama bin Laden's family members to their country.

The family was taken into custody from a house in Bilal Town, Abbottabad, where Osama bin Laden was hiding.

The sources said that wives and children of Osama bin Laden were illegally living in the country and they had no travel documents.

Lack of documentation is said to be the main reason behind the delay in repatriation of the family.

They said the government would wait for the release of the inquiry report of the Abbottabad Commission and guidelines under which family members of the Al Qaeda leader could be sent to their country.

The sources said that information about activities of foreigners and their residences in the country were obtained from interior ministry officials. The interior minister also presented a documentary record about foreigners living in the country.

The commission was also given a report on hiring of houses by foreign nationals in Islamabad as the commission believed that some members of Osama's family had stayed in Islamabad.

The commission asked the Islamabad IG to name the authority that monitors hiring of houses by foreign nationals in Islamabad.

The commission was informed that the Foreign Office and local administration/police were responsible for dealing with such cases.

Posted by: Fred || 03/08/2012 00:00 || Comments || Link || E-Mail|| [294 views] Top|| File under: Govt of Pakistan
GBU-28 request by Israel.
Question: If a nation is truly at danger and has 55 GBU-28s why not just take one apart and copy it? I can't see patent rights trumping national life.
Posted by: Water Modem || 03/08/2012 08:44 || Comments || Link || E-Mail|| [323 views] Top|| File under:
Hamas Unclear About Role In Israel-Iran Fighting
Gazoo

's ruling

Hamas, always the voice of sweet reason,

on Wednesday sent conflicting signals on whether it would stay on the sidelines if war breaks out between Israel and Iran. Hamas

front man

Fawzi Barhoum said that the group has only "humble weapons that aim to defend and not to attack." This limited arsenal "does not give us the ability to be part of any regional war," he said.
 
Later Wednesday, Iran's semi-official Fars news agency quoted another senior Hamas official in

Gazoo

, Mahmoud Zahar, as saying that "retaliation with utmost power is the position of Hamas with regard to a Zionist war on Iran."
Posted by: trailing wife || 03/08/2012 00:00 || Comments || Link || E-Mail|| [246 views] Top|| File under:
Syria-Lebanon-Iran
Tehran faces pressure to open up military base
Iran's rulers faced more international pressure today when a six-nation group including the US, China, Russia, France, Germany and Britain united today to demand that nuclear inspectors be allowed into one of its military sites.


"Sure fellers, just hang on a sec whilst we finish mopping up, we shore do want our facility to be nice n' purty for yas [Mahmoud, git yer ass in gear and get rid of that damned plutonium!]"

The countries delivered a joint statement to the International Atomic Energy Agency that urged the regime to open up its Parchin base, which was singled out in a report by the organisation last year. It said that intelligence provided by foreign powers suggested that the site could be being used for research into the technology required for nuclear weapons.

Iran denies the claims, yet it refused access to an IAEA inspection team earlier this year.

The six powers said in a statement: "We urge Iran to fulfil its undertaking to grant access to Parchin."

Iran's supreme leader Ayatollah Ali Khamenei also popped up today to welcome US President Barack Obama's statement that there is a diplomatic "window" before any planned strike on Iran's nuclear energy programme was executed. His stance was widely seen as trying to restrain the evil Jooooz dampening down war hysteria from within the US and its key ally Israel.


'War hysteria' being defined as resisting the annihilation of Israel...

Mr Khamenei, the top member of the country's unelected ruling elite, told other clerics on the 86-member so-called Assembly of Experts that "this talk is good talk and shows an exit from illusion."

But he attacked Mr Obama's support for sanctions against the country which says it is pursuing a legal nuclear power programme
Posted by: tipper || 03/08/2012 13:49 || Comments || Link || E-Mail|| [246 views] Top|| File under:
Ayatollah Khamenei praises Barack Obama's anti-war comments
Ayatollah Ali Khamenei, Iran's Supreme Leader, has welcomed comments by President Barack Obama pushing diplomacy and not war as a solution to Tehran's nuclear ambition.

Iran's state TV reports Khamenei as praising a recent statement by the US president saying he saw a "window of opportunity" to use diplomacy to resolve the nuclear dispute. It is one of the rare cases in which Iran's top leader praised an American leader.

However Khamenei said the West's sanctions on Iran would fail.

Mr Obama on Tuesday said diplomacy can still resolve the nuclear crisis and accused his Republican critics of "beating the drums of war."
Posted by: tipper || 03/08/2012 08:40 || Comments || Link || E-Mail|| [312 views] Top|| File under:
IAEA Chief: Iran Not Telling All About Nuclear Program
Iran has not been forthcoming about its nuclear program and may have failed to declare some facilities to the UN,

ineffective International Atomic Energy Agency

chief Yukiya Amano said in an interview with CNN on Wednesday.

"Iran is not telling us everything. That is my impression. We are asking Iran to engage with us proactively, and Iran has a case to answer," Amano stated.

Amano said that the IAEA has safeguarded a number of Iranian nuclear facilities which the Islamic Theocratic Republic has declared to the agency.

"For these facilities and activities, I can tell that they are in peaceful purpose," Amano said. "But there are also, there may be other facilities which are not declared, and we have the indication or information that Iran has engaged in activities relevant to the development of nuclear

bomb

s," he stated.
Posted by: trailing wife || 03/08/2012 00:00 || Comments || Link || E-Mail|| [252 views] Top|| File under:
Turkey seeks parliamentary authorization to avert Syrian threat
Turkish Foreign Minister Ahmet Davutoğlu has signaled that the government could seek permission from Parliament to deploy troops in Syria in the event of ongoing violence in the country escalating to the point where it will undermine Turkish national security, Today's Zaman reported.

En route to Nakhichevan after a diplomatic visit to the Netherlands on Wednesday, Davutoğlu said Turkey is currently placing emphasis on finding a diplomatic solution to quell the violence in Syria, which has been continuing for over a year, but has not ruled out other options.

"Turkey is ready to discuss every option in order to protect its national security," Davutoğlu emphasized, responding to a question on whether the government would seek parliamentary authorization to deploy Turkish troops in Syria.

Davutoğlu also noted that Turkey would not allow Syria to use the terrorist Kurdistan Workers' Party (PKK) as a trump card against Turkey, which is a friend-turned foe for Syrian President Bashar al-Assad's regime.

"Turkish security forces are monitoring a number of PKK groups entering Turkey from Syria. Turkey would not allow any country to undermine its security," Davutoğlu indicated.
Posted by: Steve White || 03/08/2012 00:00 || Comments || Link || E-Mail|| [257 views] Top|| File under:
China: Most Workers In Syria Heading Home
China says most of its workers have started returning from Syria as conditions there worsen, although about 100 people are still there looking after projects.
 
Commerce Minister Chen Deming told a news conference on Wednesday that the remaining workers were looking after property assets and projects, but did not say where in Syria they were or how many were leaving.


What on earth is China doing in Syria, of all places? It's not as though Syria has any significant raw materials China could use.
Posted by: trailing wife || 03/08/2012 00:00 || Comments || Link || E-Mail|| [245 views] Top|| File under:
U.S. Weighs 'Non-Lethal' Aid to Syria Rebels
[An Nahar] Defense Secretary Leon Panetta


...current SecDef, previously Director of the Central Intelligence Agency. Panetta served as President Bill Clinton's White House Chief of Staff from 1994 to 1997 and was a member of the United States House of Representatives from 1977 to 1993....


said Wednesday the United States is looking at delivering radios or other non-lethal aid to Syria's rebel forces but warned of the risks of military action against
Hereditary President-for-Life Bashir Pencilneck al-Assad


Supressor of the Damascenes...


's regime without international consensus or a unified opposition.

While outraged at the killing of civilians in Syria, the U.S. government is opposed to taking "unilateral" military action and favors pursuing diplomacy to force Assad to step down, Panetta told the Senate Armed Services Committee.

Asked by Senator Richard Blumenthal if the United States was ready to deliver communications equipment to Syrian rebels, Panetta said: "I'd prefer to discuss that in a closed session but I can tell you that we're considering an array of non-lethal assistance."

His answer marked the first time President Barack Obama
I inhaled. That was the point...
's administration had suggested it was ready to provide direct assistance to Syria's rebels, who are badly outgunned by the regime's tanks and artillery.

The Pentagon chief condemned the Syrian regime's violent crackdown but expressed caution about military intervention, citing a lack of international consensus, a deeply divided resistance and the risk of fueling a civil war.

"We are reviewing all possible additional steps that can be taken with our international partners to support efforts to protect the Syrian people, end the violence, and ensure regional stability, including potential military options if necessary," Panetta said.

"Although we will not rule out any future course of action, currently the administration is focusing on diplomatic and political approaches rather than a military intervention," he said.

Posted by: Fred || 03/08/2012 00:00 || Comments || Link || E-Mail|| [242 views] Top|| File under: Govt of Syria
Berri Stresses Jumblat still Part of Parliamentary Majority
[An Nahar] Speaker Nabih Knobby Berri


Speaker of the Lebanese parliament, a member of AMAL, a not very subtle Hizbullah sock puppet...


has stressed that National Struggle Front leader Walid Jumblat was still part of the March 8 parliamentary majority despite accusations that he had joined the March 14


Those are the good guys, insofar as Leb has good guys...


opposition.

In remarks to several newspapers published Wednesday, Berri said: "The March 14 team should be comforted. Walid Jumblat is still in the majority ... and still one of its leaders."

His remarks came after several parties said Jumblat, who is also the head of the Progressive Socialist Party, went back to support the March 14 coalition following a decision by his

politician

s to boycott last Monday's legislative session along with opposition MPs.

On Tuesday, Change and Reform bloc leader
Michel Aoun


...a wholly-owned subsidiary of Hizbullah...


said that Jumblat was never part of the parliamentary majority and accused him of only seeking to ensure his own interests.

Aoun's accusation along with criticism by other members of the March 8 forces


... the opposition to the Mar. 14th movement, consisting of Hizbullah and its allies, so-called in commemoration of their Mar. 8th, 2006 demonstration of strength in Beirut ...


came despite assurances by Jumblat that his bloc's decision to boycott the session lied in its insistence on finding a political solution to a dispute on extra-budgetary spending.

"This doesn't mean that we are no longer part of the ruling majority," he was quoted as saying on Monday.

Posted by: Fred || 03/08/2012 00:00 || Comments || Link || E-Mail|| [269 views] Top|| File under:
Saniora: Those Calling for Freedom in Lebanon Can't Do so while Supporting Syrian Regime
[An Nahar] Former Prime Minister Fouad Saniora noted on Wednesday that some sides in

Leb

who are accusing others of meddling in the Syrian crisis are in fact guilty of these charges.

He said: "Those calling for the freedom in

Leb

cannot do so while simultaneously supporting the Syrian regime."

He made his statements during the launch of the Mustaqbal


... the Future Movement, political party led by Saad Hariri...


movement's political document on the Arab Spring, entitled "Al-Mustabqal and the Perspectives of the Arab Spring."

Saniora said: "At the outbreak of the uprising against the Syrian regime, the charges of conspiracy and treason have flared up against supporters of independence and those who express their solidarity with the Syrian people's uprising against its despotic regime."

"These accusations stemmed from the pretext that those who are supportive of the Syrian people are guilty of 'conspiring against the Resistance


That'd be the Hezbullies, natch...


' and that the specificity of Lebanese-Syrian relations requires a non-interference in Syrian affairs," he noted.

"In

Leb

, those who really interfere in Syrian affairs by the autocratic methods of yesteryear, are those who proclaim loud and clear every day in the media, on the ground and in all Arab and international forums, that they support the Syrian regime against its people, or that they distance themselves from any interference in Syrian affairs," declared the former premier.

He stated that the year 2011 witnessed the

kaboom

of Arab youth movements, which started in Tunisia and spread to other Arab countries, especially those with military and security regimes.

"These movements had four characteristics: the large number of participants, their diversity, a majority of youth, and their insistence on the peaceful nature of their movement despite the oppression they suffered since the first day," noted the MP.

"They also shared the same slogans and goals: freedom, dignity, pluralistic democracy, justice, and civil State," added the head of the Mustaqbal parliamentary bloc.

"We consider the Arab change a period of maturity," Saniora remarked.

"It places the Arab world, including us, at the gateway of a new future filled with the ambitions of our youth, to establish political regimes on the basis of the respect of rights and public freedoms, especially religious freedoms, of the safeguard of human dignity, and of justice and good management of the public affairs," he said.

Posted by: Fred || 03/08/2012 00:00 || Comments || Link || E-Mail|| [302 views] Top|| File under: Govt of Syria
Who's in the News
67
[untagged]
7
Govt of Pakistan
4
Govt of Syria
1
Taliban
1
al-Qaeda in Iraq
1
Arab Spring
1
Govt of Iran
1
Boko Haram
1
Lashkar-e-Islami
Bookmark
E-Mail Me
The Classics
The O Club
Rantburg Store
Comments Spam
The Bloids
The Never-ending Story
Thugburg
RSS Links
Gulf War I
The Way We Were
Bio
Merry-Go-Blog
Hair Through the Ages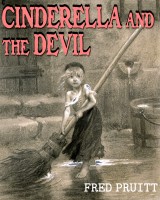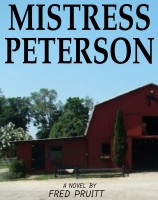 On Sale now!


A multi-volume chronology and reference guide set detailing three years of the Mexican Drug War between 2010 and 2012.

Rantburg.com and borderlandbeat.com correspondent and author Chris Covert presents his first non-fiction work detailing the drug and gang related violence in Mexico.

Chris gives us Mexican press dispatches of drug and gang war violence over three years, presented in a multi volume set intended to chronicle the death, violence and mayhem which has dominated Mexico for six years.
Click here for more information


Meet the Mods
In no particular order...


Steve White
Seafarious
Pappy
lotp
Scooter McGruder
john frum
tu3031
badanov
sherry
ryuge
GolfBravoUSMC
Bright Pebbles
trailing wife
Gloria
Fred
Besoeker
Glenmore
Frank G
3dc
Skidmark
Alaska Paul



Better than the average link...



Rantburg was assembled from recycled algorithms in the United States of America. No trees were destroyed in the production of this weblog. We did hurt some, though. Sorry.
54.198.164.83