Mossad Warns Turks Of Iranian Plan To Hit Israelis
The Mossad has warned Turkey that Israel's diplomatic missions in the country could be in danger of Iranian "

kaboom

s," Turkish daily Hurriyet reported on Wednesday, citing a story aired on the NTV news channel.

According to the report, the Israeli intelligence agency sent a letter to its Turkish counterpart warning of a plot by the Iranian Revolutionary Guards Quds Force to attack Israeli targets on Turkish soil.

Four individuals have already entered Turkey from Iran and are in possession of weapons and materials to be used in the attacks, the report added.

According to Hurriyet, Turkish intelligence sources neither confirmed nor denied the NTV report.
Posted by: trailing wife || 03/09/2012 14:24 || Comments || Link || E-Mail|| [285 views] Top|| File under:
--Tech & Moderator Notes
Deleted post notice
I deleted the post titled, "CNN Implodes Over Breitbart's Obama/Bell Video".

Interesting to be sure but not related at all to the WoT. The video is widely available at other popular sites.

AoS
Posted by: || 03/09/2012 15:04 || Comments || Link || E-Mail|| [368 views] Top|| File under:
Afghanistan
Afghan president backs strict guidelines for women
We're done there. Time to come home.

KABUL, Afghanistan -- Afghanistan's president on Tuesday endorsed a "code of conduct" issued by an influential council of clerics that activists say represents a giant step backward for women's rights in the country.

President Hamid Karzai's Tuesday remarks backing the Ulema Council's document, which allows husbands to beat wives under certain circumstances and encourages segregation of the sexes, is seen as part of his outreach to insurgents like the Taliban.


For which the Taliban, when it seizes power early next year, will permit Karzai to have a Najibullah moment...

Both the U.S. and Karzai hope that the Taliban can be brought into negotiations to end the country's decade-long war. But activists say they're worried that gains made by women since 2001 may be lost in the process.


Not that you could call it great strides in the first place...

When the Taliban ruled Afghanistan prior to the 2001 U.S. invasion, girls were banned from going to school and women had to wear burqas that covered them from head to toe. Women were not allowed to leave their homes without a male relative as an escort.

The "code of conduct" issued Friday by the Ulema Council as part of a longer statement on national political issues is cast as a set of guidelines that religious women should obey voluntarily, but activists are concerned it will herald a reversal of the trend in Afghanistan since 2001 to pass laws aimed at expanding women's rights. Among the rules: Women should not travel without a male guardian and women should not mingle with strange men in places like schools, markets or offices. Beating one's wife is prohibited only if there is no "Shariah-compliant reason," it said, referring to the principles of Islamic law.

Asked about the code of conduct at a press conference in the capital, Karzai said it was in line with Islamic law and was written in consultation with Afghan women's groups. He did not name the groups that were consulted.


His wives. And Mullah Omar's...

"The clerics' council of Afghanistan did not put any limitations on women," Karzai said, adding: "It is the Shariah law of all Muslims and all Afghans."


See? It was Mo' himself who limited the wimmins. You could look it up...

Karzai's public backing of the council's guidelines may be intended to make his own government more palatable to the Taliban, or he may simply be trying to keep on the good side of the Ulema Council, who could be valuable intermediaries in speaking to the insurgents.

But either way, women's activists say that Karzai's endorsement means that existing or planned laws aimed at protecting women's rights may be sacrificed for peace negotiations.

"It sends a really frightening message that women can expect to get sold out in this process," said Heather Barr, an Afghanistan researcher for New York-based Human Rights Watch.


Just remember Heather, you enable the people who allow people to force women to wear burlap sacks. Now then, I'm afraid your wardrobe is suffering from an 'uncovered cat-meat' moment...

Shukria Barikzai, a parliamentarian from the capital Kabul who has been active in women's issues, said she was worried that Karzai and the clerics' council appeared to be ignoring their country's own laws.

"When it comes to civil rights in Afghanistan, Karzai should respect the constitution," Barikzai said. The Afghan constitution provides equal rights for men and women.


But that isn't Sharia-compliant so it'll go by the wayside.

The exception for certain types of beatings also appears to contradict Afghan law that prohibits spousal abuse. And the guidelines also promote rules on divorce that give women few rights, a real turnaround from pledges by Karzai to reform Afghan family law to make divorces more equitable, Barr said.

"This represents a significant change in his message on women's rights," she said.


Stay tuned for the next version of wimmins 'rights' from the Ulema Council...

Afghan women's rights activist Fatana Ishaq Gailani, founder of the Afghanistan Women's Council, said she feels like women's rights are being used as part of a political game.


No, really? Got it in one, did you?

"We want the correct Islam, not the Islam of politics," Gailani said. She said she supported negotiations with the Taliban, but that Afghanistan's women should not be sacrificed for that end.

Hadi Marifat of the Afghanistan Human Rights and Democracy Organization, which surveyed 5,000 Afghan women for a recent report on the state of women's rights in Afghanistan, argued that the statements show Karzai is shifting more toward the strictest interpretations of Shariah law.


Trying to save his own neck, which he won't succeed in doing unless he leaves the country. Milwaukee is looking pretty good right now, Hamid. Just sayin'...

"In the post-Taliban Afghanistan, the guiding principle of President Karzai regarding women's rights has been attracting funding from the international community on one hand, balanced against the need to get the support of the Ulema Council and other traditionalists on the other," Marifat said.

"The concerning thing is that now this balance is shifting toward the conservative element, and that was obvious in his statement."
Posted by: Steve White || 03/09/2012 08:57 || Comments || Link || E-Mail|| [349 views] Top|| File under:
Africa North
U.N.: Mali Clashes Force 172,000 to Flee Their Homes
[An Nahar] Clashes between the army and Tuareg rebels in northern Mali have forced 172,000 people to flee their homes since mid-January, the United Nations
...an organization whose definition of human rights is interesting, to say the least...
humanitarian office (OCHA) said Thursday.

"The number of people displaced by the conflict reached more than 172,000 at the beginning of March, including more than 90,000 who have

decamped

abroad, mostly to Mauritania, Burkina Faso


...The country in west Africa that they put where Upper Volta used to be. Its capital is Oogadooga, or something like that. Its president is currently Blaise Compaoré, who took office in 1987 and may be in the process of being chased out now...


and Niger," read a statement from the agency.

The numbers have swelled by nearly 50,000 in two weeks.

Tuareg rebels are waging their biggest offensive since a 2009 rebellion as they demand autonomy in Mali's vast north, and have launched several attacks on towns in the region since mid-January.

There have been reports of scores of executions, and deaths of civilians and soldiers in the fighting.

A nomadic community of some 1.5 million people, Tuareg of various tribes are scattered between Algeria, Burkina Faso, Libya, Niger and Mali.

Mali and Niger experienced uprisings as the Tuareg fought for recognition of their identity and an independent state in the 1960s, 1990s and early 2000s, with a resurgence between 2006 and 2009.

Many Tuareg left for Libya where they later fought for Muammar Qadaffy


... who is now napping peacefully in the dirt...


's regime, but after his death in October they returned home, some heavily armed.

Posted by: Fred || 03/09/2012 00:00 || Comments || Link || E-Mail|| [258 views] Top|| File under:
Arabia
Al-Qaeda declares Shabwa Islamic Emirate
[Yemen Post] Ansar al-Sharia


...a Yemeni Islamist militia which claims it is not part of al-Qaeda, even though it works about the same and for the same ends...


, al-Qaeda offshoot in Yemen, declared on Wednesday the southern Yemeni province of Shabwa, the hometown of the Yemeni American

holy man

Anwar al-Awlaqi, who was assassinated last year by an US drone strike, as an Islamic emirate.

In a statement released on its website, al-Qaeda declared Shabwa, a province abundantly rich in natural resources such as oil and gas, an Islamic emirate, citing pictures of its elements in control of key government institution in the governorate.

Such announcement is the third of its kind but the biggest of its magnitude. The terror network has declared Zinjubar, the

lovely provincial capital

of the strife-torn province of Abyan, an Islamic emirate in May last year. However Yemeni army assisted by tribal

gunnies

managed to regain control of it , forcing them out three months later.

The town [Zinjubar] still the scene of nearly daily

festivities

between the Jihadists and army troopers nevertheless. On Sunday, AQAP

gunnies

has waged a surprise attack on military posts the outskirts of Zinjubar, leaving at least 180 soldiers killed, capturing 70, and looting different kinds of weapons.

Also, earlier the year, the

Orcs and similar vermin

have briefly taken over Rada, the main town of the southeastern Province of Al-Baitha. They ,however, pulled out after Yemeni government has struck a deal with them, releasing dozens of their fellow islamists from prisons.

Taking an advantage of the current situation the country is going through, Yemen-based al-Qaeda wing--the most active offshoot of the global terror network in the world according to US Department of State-- has gained momentum in south Yemen, stepping up its attacks on army and security forces, and taking control of large swathes of lands.

Earlier the day, locals in al-Mukala, the

lovely provincial capital

of Hadramout, the biggest province in the country, has distributed flies, warning army personnel that their fate is going to be death unless they repent and stop fighting for the government.

High-ranking security officer told Yemen Post on condition of anonymity that the interior Ministry have intelligence information that the AQAP fighters planning to take over al-Mukala.

Yemeni President Abdu Rabu Mansour Hadi has pledged to eradicate AQAP elements on Monday.

Posted by: Fred || 03/09/2012 00:00 || Comments || Link || E-Mail|| [270 views] Top|| File under: al-Qaeda in Arabia
Interior Ministry discloses Al-Qaeda's plan to control Al-Mukalla
[Yemen Post] Yemen's interior Ministry has disclosed on Wednesday that Al-Qaeda has a "terrorist" plan to attack Al-Mukallh of Hadhramout governorate with the aim of declaring it as an Islamic Emirate.

In its website, it said that 300 of Al-Qaeda operatives including three leaders, Ibraheem Al-Bana'a, Egyptian Nationa, Qasim Al-Raimi, and Shaker Hamel were planning to attack strategic government facilities, military and security camps.

The ministry affirmed that it would repel any terrorist plans, pointing out that the organization started to realize that it will not stay long in Yemen as the state is preparing to reconstruct the military and embark on an inclusive dialogue.

The ministry further said it directed the security services in Hadhramout and Shabwa to take tight security procedures in all points and entrances and be alert to any terrorist acts.

Al-Qaeda

grabbed credit

on Wednesday for a daring weekend assault on a military base in southern Yemen, killing nearly 200 soldiers, the bloodiest battle in a year of turmoil.

Separately, the terrorist group of Ansara Al-Sharia (Supporters of Sharia) threatened to kill 73

jugged

troops in case the Yemeni government does not release its operatives imprisoned inside government jails.

In a statement posted on a website, al Qaeda in the Arabian Peninsula said the attack last week came after surveillance showed a rising U.S. military presence in the southern city of Aden.

Media sources said the

corpse count

from an al-Qaeda assault on a military positions exceeded 185 government soldiers, pointing out that a local hospital were crowded with corpses.

"Many soldiers' bodies were found mutilated, and some were headless," the sources said.


Posted by: Fred || 03/09/2012 00:00 || Comments || Link || E-Mail|| [277 views] Top|| File under: al-Qaeda in Arabia
Yemen Army: 7 Militants Killed in Zinjibar
[An Nahar] The Yemeni army has killed seven suspected al-Qaeda

bully boyz

in an artillery strike on Zinjibar, an

bad turban

stronghold in the restive southern Abyan province, a military official said on Thursday.

The assault follows one of the deadliest al-Qaeda attacks on Yemeni security forces in the southern outskirts of Zinjibar on Sunday that killed 185 troops.

"The army fired artillery shells at al-Qaeda positions in Zinjibar" late Wednesday night, the official told Agence

La Belle France

Presse.

A local official in the nearby town of Jaar meanwhile said that "the bodies of seven al-

Qaeda gunnies

" were transferred to the

bully boy

stronghold for burial.

Al-Qaeda, which

grabbed credit

for Sunday's attack, said in a statement it took "73 soldiers" captive and seized a tank, anti-aircraft weapons, a rocket launcher, rockets and 11 Kalashnikov assault rifles, as well as three military vehicles and "a large amount of ammunition."

Yemen's newly formed cabinet at an emergency meeting late Wednesday condemned al-Qaeda's escalating attacks in the country's mostly lawless south and urged the divided and battered security forces to "unite in the face of terrorism and extremism...that threatens Yemen's security and stability."

The ministers in a statement released on the official SABA news agency cautioned they would not hesitate "to punish ... those (members of the security forces) who neglect their duties."

The government warning was triggered by allegations that Sunday's assault on the army base in Kud was an "inside job" and that some soldiers had collaborated with the

bad turban

s.

The ministry of interior meanwhile said late Wednesday that an al-Qaeda plot to seize the city of Mukalla, the capital of Hadramawt, had been uncovered and that security forces in the area have been placed on high alert.

Al-Qaeda linked

bully boyz

in Yemen, known as the Partisans of Sharia (Islamic law) seized several towns and cities in the country's south and east, including Zinjibar, in the wake of mass protests against Saleh's regime last year.

Attacks on security forces have escalated since President Abdrabuh Mansur Hadi pledged, during his presidential inauguration speech on February 25, to eradicate al-Qaeda.

Al-Qaeda and their local affiliates have launched near daily attacks on security forces and police in Abyan, as well as the provinces of Bayda, Shabwa and Hadramawt in the south and east of the country.

Posted by: Fred || 03/09/2012 00:00 || Comments || Link || E-Mail|| [260 views] Top|| File under: al-Qaeda in Arabia
China-Japan-Koreas
China Repatriates 10 N. Koreans
Out of an estimated 48 North Korean defectors detained in China, 10 were already repatriated to North Korea on Thursday, a campaigning lawmaker here said.


See, this is what dictatorships do. Now, try appealing to their humanity...

Park Sun-young of the Liberty Forward Party said the 10 were part of a group of 25 held at a detention center in Shenyang and were sent to the border town of Dandong on Thursday night and sent back across the border to the North around 11 p.m.

Citing sources in the border area, Park said the group included a 14-month-old baby, a 70-year-old and two 16-year-olds.

Park also said a group of some 50 youngsters from an orphanage in Hyesan, Ryanggang Province recently escaped from the North. She added another 30 youngsters from the same orphanage fled last December, right after the death of leader Kim Jong-il. Twenty of them were caught at the border and were punished but the others managed to escape and are unaccounted for, she said.
Posted by: Steve White || 03/09/2012 00:00 || Comments || Link || E-Mail|| [275 views] Top|| File under:
India-Pakistan
13 Dronezapped in South Wazoo
Missiles fired from US drone aircrafts killed at least 13 people on Friday in the South Waziristan tribal region on the Afghan border, DawnNews reported.

The missiles targeted a vehicle and a house in the Mandao district of South Waziristan, a rugged militant stronghold where the Pakistani army has staged offensives in the past, the officials said, giving no further details. The officials did not give their names because they were not authorized to speak to journalists.

It took place hours after al Qaida confirmed that a strike last month in North Waziristan killed one of its commanders _ a success in a CIA-led campaign, but a major source of tension plaguing the relationship between Washington and Islamabad.
Posted by: Glenmore || 03/09/2012 12:43 || Comments || Link || E-Mail|| [521 views] Top|| File under:
Bin Laden wives charged for living illegally in Pakistan
[Dawn] Pakistain has charged the late Osama bin Laden's


... who can now be reached at RFD Boneyard...


three widows with illegally entering and living in the country, the interior minister said Thursday.

The three women have been in Pak detention since May last year, when US commandos raided the house where they, bin Laden and several of their children were staying. The commandos shot and killed bin Laden, and then buried his body at sea.

Rehman said the three had been charged in court, but he did not say when. It was unclear if they had a lawyer.

He said their children were free to leave Pakistain, but could stay with their mothers for the duration of the trial.

A Pak legal expert contacted about the case, Hashmat Habib, said the maximum punishment the women could receive was five years in jail.

One of their relatives has reportedly visited Pakistain recently to urge authorities to let them leave the country. The decision to charge them could be a formal part of that process.

One of the women is known to be from Yemen, another from

Soddy Arabia

. The nationality of the third woman is unclear.

Posted by: Fred || 03/09/2012 00:00 || Comments || Link || E-Mail|| [345 views] Top|| File under: al-Qaeda
Iraq
Iraqi "emo" teens "stoned to death by the Moral Police"
AoS note: when citing a source, use the original news source and not a blog. Thank you.

Iraqi activists sounded the bell over the killing of dozens of teenagers by religious police for having "emo" haircuts.

Activists told the Cairo-based al-Akhbar daily that at least 90 Iraqi teenagers with "emo" appearances have been stoned to death by the Moral Police in the country in the past month. The violent crackdown against "emo" Iraqi teenagers came after the Iraqi interior ministry declared them as "devil worshippers."

"The 'Emo phenomenon' or devil worshiping is being probed by the Moral Police who have the approval to eliminate it as soon as possible since it's detrimentally affecting the society and becoming a danger," a statement by the Interior Ministry said.

"They wear strange, tight clothes that have pictures on them such as skulls and use stationery that are shaped as skulls. They also wear rings on their noses and tongues, and do other strange activities," the statement added.

The statement said that Iraq's Moral Police was granted approval by the Ministry of Education to enter Baghdad schools and pinpoint students with Western appearances.
Posted by: tipper || 03/09/2012 15:24 || Comments || Link || E-Mail|| [407 views] Top|| File under:
Israel-Palestine-Jordan
Israel Kills Two More Militants In Gaza Strike, Hamas Says
Israel killed two militants in the Gaza Strip on Friday after rockets were fired at the Jewish state, Hamas officials said.
The reported attack came hours after Israel's military said it had killed two other militant leaders in an air strike. The Israeli military had no immediate comment on the new report.
Posted by: tipper || 03/09/2012 15:35 || Comments || Link || E-Mail|| [265 views] Top|| File under:
Gaza strike kills two top terrorists
Two top terrorists were killed in Gaza City Friday, after IDF aircraft targeted a vehicle there.

One of the dead is Zuhir al-Qaisi, the secretary-general of the Popular Resistance Committees terror group. The second terrorist killed in the strike is Ahmad al-Khanini, a senior PRC member freed during the Shalit prisoner exchange. A third Palestinian was seriously injured in the strike, which targeted a vehicle traveling in western Gaza City.

Al-Khanini headed a PRC terror cell in the Nablus region. His cell prepared two explosive belts, one of which was seized in the possession of a terrorist planning an attack in Jerusalem in 2006. After his release in the Shalit deal in October of 2011, al-Khanini was expelled to the Gaza Strip.
Posted by: ryuge || 03/09/2012 10:27 || Comments || Link || E-Mail|| [420 views] Top|| File under:
IAF strike on Gaza kills 2 senior PRC officials
The IAF struck a vehicle in Gaza on Friday, killing two senior officials of the Popular Resistance Committee (PRC). The explosion happened shortly after two mortar shells were fired at Israel from the Hamas-ruled territory


Two for two


Medics: 2 people killed in second airstrike

GAZA CITY (Ma'an) -- Two people were killed as Israel launched a second airstrike on the Gaza Strip, bringing Friday's death toll to four people, medics said.

Obeid al-Ghirbali and Muhammad Harara were named as those killed, medical services spokesman Adham Abu Salmiyeh said.

Both men were members of the Al-Quds Brigade, the armed wing of Islamic Jihad. Their bodies were taken to Dar al-Shifa hospital.

Earlier, an Israeli strike targeting a car in western Gaza killed the head of the Popular Resistance Committees and a former prisoner released by Israel four years ago, medical officials said.

Thirteen rockets have reportedly been fired from the Gaza Strip.

The national resistance brigades, the DFLP's armed wing, the Al-Aqsa brigades, and the armed wing of the PRC, the An-Nasser Salah Ad-Din brigades, have all claimed responsibility for rocket fire.

Presidential spokesman Nabil Abu Rudeineh condemned the earlier Israeli airstrike, saying it will lead to an escalating cycle of violence in the region.

Hamas' foreign ministry called on the international community to intervene to stop Israeli aggression against the Palestinian people, a statement said.

The An-Nasser Salah Ad-Din Brigades, the PRC's armed wing, had promised a "seismic response" to the earlier assassination.

Posted by: g(r)omgoru || 03/09/2012 10:31 || Comments || Link || E-Mail|| [352 views] Top|| File under:
200 Palestinians clash with security forces in Qalandiya
Some 200 Paleostinians rallied near the Qalandiya checkpoint and hurled stones at security forces who responded with crowd-dispersal means.
 
The Paleostinians claimed a protest of Israeli and Paleostinian women against checkpoints and in honor of International Women's Day was being held at the area. They claimed three women were lightly injured.
Posted by: trailing wife || 03/09/2012 00:00 || Comments || Link || E-Mail|| [280 views] Top|| File under:
Gaza Militants Fire Mortar into Israel
[An Nahar] Paleostinian Islamic fascisti in the

Gazoo

Strip fired a mortar into southern Israel Thursday morning which went kaboom! without causing casualties or damage, a police

front man

said.

"A mortar was fired in the general direction of a kibbutz, it didn't cause injuries or damage," Micky Rosenfeld told Agence

La Belle France

Presse.



Hamas, always the voice of sweet reason,

, which rules the

Gazoo

Strip, has maintained a tacit truce with Israel, but other armed Paleostinian groups regularly fire rockets and mortars across the border, which can spark air strikes in response.


Interesting. Hamas sez they're not going to support Iran in any war with Israel. A day or two later someone -- presumably Islamic Jihad -- is trying to stir the pot. You could almost sympathize with the bastards...
Posted by: Fred || 03/09/2012 00:00 || Comments || Link || E-Mail|| [276 views] Top|| File under: Hamas
Southeast Asia
Philippine troops capture two Abu Sayyaf terrorists
Philippine troops have captured an Abu Sayyaf gunman linked to the kidnappings of three Americans and another terrorist militant implicated in the 2007 beheadings of Philippine marines.

Philippine rangers on Wednesday nabbed Serham Akalon in his hide-out in southern Basilan province, while Anni Idris was captured in the provincial capital of Isabela city. Both are members the Abu Sayyaf.

Akalon, who uses the nom de guerre Uttoh Takas, was implicated in the 2007 beheadings of 10 marines during a battle in Basilan's remote Al-Barka town and was also accused of being involved in a kidnapping. He was captured but escaped with 31 mostly Muslim terrorists insurgents in a 2009 rebel attack on a Basilan jail.

Idris allegedly played a role in the 2001 kidnappings of three Americans and 17 mostly Chinese Filipino tourists, who were seized in the western province of Palawan and brought to Basilan, where they were held for several months in the jungle.

One of the Americans was beheaded by the terrorists militants and another was killed during a rescue that freed the third American. The other hostages either escaped or were set free after payment of ransom.
Posted by: ryuge || 03/09/2012 09:32 || Comments || Link || E-Mail|| [286 views] Top|| File under:
Attacks on two military outposts injure a dozen Thai soldiers
Twelve soldiers were wounded when terrorists militants attacked two military outposts in Narathiwat province early Friday morning.

Police received reports of the attacks at about 12:30 a.m. The deputy chief of Narathiwat police led a joint police and military force and bomb disposal team to the scenes of the attacks. This joint force reported that trees had been toppled to block the rural road. It took an hour to clear a way to the outpost.

Then they discovered the terrorists militants had also used explosives to brng down power poles to block the road . It took another hour to clear a way through the power poles out and dispose of unexploded bombs placed on other power poles.

When the relief force finally reached the first outpost at Ban Sompoi they reported that a motorcycle parking shelter had been destroyed by an M79 grenade and three motorcycles destroyed by the blaze. They went on to the command outpost at the district water works office and found that a multipurpose ground in front of the post was also hit by an M79 grenade.

Bullet holes were seen in the building walls and bunkers at the two military posts.

Witnesses reported that about 50 armed terrorists militants, divided into three teams, wre involved. The first two teams attacked the two outposts with M79 grenades and assault weapons. The soldiers on duty there returned fire.

The third team toppled trees and blasted power piles to block the road. The attackers fled after a 20-minute gunfight.
Posted by: ryuge || 03/09/2012 08:36 || Comments || Link || E-Mail|| [267 views] Top|| File under:
Syria-Lebanon-Iran
Blasts Target Security Forces in Aleppo Province
[An Nahar] Two

kaboom

s on Thursday struck security posts in the northern Syrian town of Aazaz, site of fierce

festivities

between government and rebel troops, a monitoring group said.

The

Britannia

-based Syrian Observatory for Human Rights said in a statement that one blast targeted an intelligence office and the second a

cop shoppe

.

"There were fierce

festivities

afterwards between Syrian forces and rebel troops," the Observatory added.

Mohamed al-Halabi, an activist in Aleppo


...For centuries, Aleppo was Greater Syria's largest city and the Ottoman Empire's third, after Constantinople and Cairo. Although relatively close to Damascus in distance, Aleppans regard Damascenes as country cousins...


, told Agence

La Belle France

Presse in Beirut by telephone that the rebel Free Syrian Army was behind the blasts in the town located in the province of Aleppo, near the Turkish border.

"Aazaz was subjected all day yesterday to intense shelling by Syrian forces and rebel troops retaliated and then blew up the two security posts," he said.

He said several anti-regime demonstrations were held Wednesday evening in a number of Aleppo neighborhoods.

He added that security forces at dawn on Thursday raided several districts of the city, the second largest in the country, and

tossed in the slammer

dozens of people.

Posted by: Fred || 03/09/2012 00:00 || Comments || Link || E-Mail|| [268 views] Top|| File under: Govt of Syria
62 Killed as Syrian Army Sends More Reinforcements to Idlib
[An Nahar] Syrian security forces on Thursday killed 62 people across the country, monitors said, as the army sent further troop reinforcements to the northwestern province of Idlib, where activists said they fear an assault similar to the one that devastated the Baba Amr neighborhood of Homs.

Fifty-two people were killed in the central province of Homs, including 44 who were summarily executed, two in Idlib province, two in the Damascus


...Capital of the last overtly fascist regime in the world...


suburb of Daraya, three in the eastern province of Deir al-Zour, one in the central province of Hama, one in the southern province of Daraa and one in the northern province of Aleppo


...For centuries, Aleppo was Greater Syria's largest city and the Ottoman Empire's third, after Constantinople and Cairo. Although relatively close to Damascus in distance, Aleppans regard Damascenes as country cousins...


, the LCC reported.

For its part, the Syrian Observatory for Human Rights said a little girl was killed by gunfire in the Idlib village of Khan Shaykhoun.

Troops also

rubbed out

a man in the province's Jabal al-Zawiya hill district, the head of the

Britannia

-based watchdog, Rami Abdul Rahman, told Agence

La Belle France

Presse.

Two civilians died in

festivities

in the town of al-Mayadin, in the eastern province of Deir al-Zour, and another died in Daraya village, in Damascus province, Abdul Rahman said.

He said security forces were also carrying out raids and arrests in Deir al-Zour city.

In the flashpoint central province of Hama, a 44-year-old man was

rubbed out

by a pro-regime militia in the village of Jarjara, Abdul Rahman added.

In the capital, dozens of people were

placed in long-term storage

after a funeral turned into an anti-regime demonstration.

"Security forces have

placed in long-term storage

dozens of people in the Mezzeh district of Damascus, who attended the funeral of a young man killed recently," the Observatory said.

In the northern province of Aleppo,

kaboom

s hit two security force buildings in the town of Aazaz which was heavily bombarded by troops on Wednesday, the Observatory said.

An activist said the blasts were probably reprisal attacks by the rebel Free Syrian Army.

Almost 8,500 people have died in the government's bloody crackdown on the revolt that erupted in Syria last March, most of them civilians, according to Observatory figures.

Abdul Rahman said the troop buildup in Idlib appeared to indicate a major military operation was imminent given reports in the official press of "armed terrorist groups" in the region.

Milad Fadl, a member of the opposition Syrian Revolution General Commission, said tanks and troops were deploying heavily around the Jabal al-Zawiya district of the province.

"Large numbers of residents from eight villages in that area have

decamped

," Fadl told AFP, adding that residents of the city of Idlib itself were also leaving.

"The government troops have asked members of the rebel Free Syrian Army (FSA) to surrender their weapons through messages on mosque loudspeakers or through local officials," Fadl said.

"I expect the army to first storm Idlib and then decide from there what to do."

He said one civilian was "executed" Thursday in Jabal al-Zawiya and five homes were burned down to punish the local population for supporting the rebel fighters.

There are concerns that Idlib, a mountainous province near the Turkish border, could suffer the same fate as Baba Amr which was stormed by government troops on March 1 after a month-long blitz.

Idlib is considered strategically important because of the presence of a large number of FSA members, particularly in the Jabal al-Zawiya area.

Abdul Rahman told AFP that

festivities

were taking place on Thursday between security forces and rebel fighters in the Idlib village of Kfar Nabal.

On Wednesday, the opposition Syrian National Council appealed to the international community and the Arab League


...an organization of Arabic-speaking states with 22 member countries and four observers. The League tries to achieve Arab consensus on issues, which usually leaves them doing nothing but a bit of grimacing and mustache cursing...


to act urgently at all levels to avoid any repetition of what happened in Baba Amr.

Posted by: Fred || 03/09/2012 00:00 || Comments || Link || E-Mail|| [320 views] Top|| File under: Govt of Syria
Arabs putting mercenaries into Syria: Iran
[Dawn] Arab countries are sending mercenaries to Syria to thwart any chance of a negotiated settlement to end
Hereditary President-for-Life Bashir Pencilneck al-Assad's


Despoiler of Deraa...


crackdown on a year-long uprising against his rule, Iran's ambassador to

La Belle France

said on Thursday.

Iran, a close ally of Assad's government, was initially very supportive of the way the Syrian authorities were putting down the uprising, but has lately been saying that Assad should enact reforms that take account of popular grievances.

Speaking in an interview with

Rooters

in

Gay Paree

, Iran's newly appointed envoy, Ali Ahani, accused certain Arab countries of financing and supplying weapons to those opposing Assad.

"We have information about money, weapons and mercenaries that are being sent there to disrupt things," the former deputy foreign minister said, declining to say where the mercenaries were coming from.

"There is information that certain Arab countries have sent them (mercenaries) and been financed by the United States and even Israel," he added, without naming the Arab states.

Sunni

Soddy Arabia

, which along with Qatar is leading Arab efforts to force Assad to step aside, has publicly called for rebels fighting the government to be armed but Ahani did not name

Soddy Arabia

.

He alleged that the intervention was preventing the opposition and Assad from reaching a negotiated settlement, saying that such a settlement was the only hope of solving the crisis.

"It's obvious there is a manipulation that isn't allowing the government or opposition to try to hold dialogue and come to an agreement to resolve the internal problems," he said.

"We are concerned for the future of Syria and its people."

The United Nations


...an idea whose time has gone...


has said that more than 7,500 people have been killed since the protests started a year ago.

Assad has continued to use tanks and troops against the protesters despite growing pressure from the West and Arab states for the bloodletting to stop.

Non-Arab, Shia

Moslem

Iran has backed other "Arab Spring" uprisings that toppled several Western-allied dictators in predominantly Sunni

Moslem

North Africa. But it has steadfastly continued to support Assad, a member of the minority Alawite sect, an offshoot of Shia Islam.

Facing its own dispute with the West over its nuclear programme, Iran could become increasingly isolated if Assad were to fall.

Ahani said Assad's government had to meet the demands of the Syrian people, but said overseas interference was making that more difficult.

"We can't impose a solution from overseas to resolve the internal problems of Syria," he said. "The opposition and government must be encouraged to try and resolve themselves the problem. There are demands of the Syrian people that have to be respected and that's what we said to the Syrian government."

There are unconfirmed reports that Tehran has been helping the Syrian government manage the crisis. But when asked if advisers had been sent to Damascus


...Capital of the last overtly fascist regime in the world...


to help Assad, Ahani said Syria was a sovereign state that made its own decisions.

"The narrow relationship we have with Syria is clear and well diversified, but that doesn't mean that all the decisions of the Syrian government are rubber-stamped or not by Iran," he said.

Posted by: Fred || 03/09/2012 00:00 || Comments || Link || E-Mail|| [279 views] Top|| File under: Govt of Syria
Syria's deputy oil minister resigns, joins revolt
[Dawn] Syria's deputy oil minister resigned on Thursday, becoming the most

bigwig

to join the rebel ranks, as Washington revealed it is considering non-lethal aid to the insurgency.

The boost for the rebels came as UN-Arab League


...an organization of Arabic-speaking states with 22 member countries and four observers. The League tries to achieve Arab consensus on issues, which usually leaves them doing nothing but a bit of grimacing and mustache cursing...


special envoy Kofi Annan appealed in Cairo to Syria's opposition to join his mission's efforts to resolve the conflict that has left thousands dead in the past year.

Abdo Hussameddin announced his resignation in a video posted by activists on YouTube, saying he was joining the revolt.

"I, the engineer Abdo Hussameddin, the deputy oil minister... announce my defection from the regime and my resignation," he said in the video.

"I am joining the revolution of the people who reject injustice and the brutal campaign of the regime, which is seeking to crush the people's demand for freedom and dignity," he added.

The defection was quickly welcomed by Syrian opposition leader Burhan Ghalioun, who told AFP he expects more government officials and politicians to do the same.

"I hail the deputy (oil) minister who defected and I call on all government members and public servants ... to abandon this regime and join the ranks of the revolution for freedom and dignity," said Ghalioun, head of the Syrian National Council, the main opposition group.

"I expect for sure that there are other government officials and politicians who will follow suit," he added.

Posted by: Fred || 03/09/2012 00:00 || Comments || Link || E-Mail|| [268 views] Top|| File under: Govt of Syria
--Tech
A Mod Issues a (long) bleg: Listen to the Rantbrug Fred, cause we be read,
and ye shall hear of the midnight posts of Rantburg Fred.

On the eleventh of September, in two thousand one, our country bled.

He said to his friends,
The enemy has struck.
No time for a lantern to be hung.
They came neither by land or by sea.
They came by air.

So through these years rode our Rantburg Fred...

For, borne on the night-wind of the Past,
Through all our history, to the last,
In the hour of darkness and peril and need,
The people will waken and listen to hear
The hurrying hoof-beats of that steed,
And the midnight message of Rantburg Fred.

(My most sincere apologies to Henry Wadsworth Longfellow)


Yes, apologies are necessary. But a noble effort indeed -- I wouldn't have dared it. :-)

Fred's Rantburg has awakened and listens to the midnight message of Rantburg Fred.

You know of his "depth of history, his knowledge of our wars." You know of his "lovely ladies" and you know of his inline humor.....

You know of this place, and just in case you didn't know of its history? Now you do.

The bleg begins.....

Site meter today tells us that on this day March 8th, for this week, there have already been over 54,000 views!

Average visit? 6 minutes 29 seconds.

A choice for lunch --
Subway Club Salad with drink -- $6.34.
Campbell's can of microwaved Chicken Noodle Soup -- $1.48.

Hum..... about a 5 bucks difference.

That 5 bucks would pay for lots of page views....

So -- Scroll down to the Brietbart is Here graphic -- Why?

Be Brietbart ----

Below his graphic? Click the DONATE button -- all it takes is giving up that Subway sandwich/salad for the day and heat that can of Chicken Noodle Soup in the microwave.

And, oh yea? I can "feel" that smile inside of you, for clicking on that button! You owe it to yourself......

Posted by: Sherry || 03/09/2012 01:01 || Comments || Link || E-Mail|| [308 views] Top|| File under:
Who's in the News
55
[untagged]
6
Govt of Syria
4
al-Qaeda in Arabia
4
Govt of Pakistan
2
Arab Spring
2
al-Qaeda
1
Hamas
1
Taliban
1
Commies
1
TTP
Bookmark
E-Mail Me
The Classics
The O Club
Rantburg Store
Comments Spam
The Bloids
The Never-ending Story
Thugburg
RSS Links
Gulf War I
The Way We Were
Bio
Merry-Go-Blog
Hair Through the Ages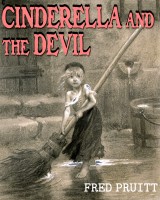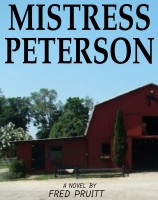 On Sale now!


A multi-volume chronology and reference guide set detailing three years of the Mexican Drug War between 2010 and 2012.

Rantburg.com and borderlandbeat.com correspondent and author Chris Covert presents his first non-fiction work detailing the drug and gang related violence in Mexico.

Chris gives us Mexican press dispatches of drug and gang war violence over three years, presented in a multi volume set intended to chronicle the death, violence and mayhem which has dominated Mexico for six years.
Click here for more information


Meet the Mods
In no particular order...


Steve White
Seafarious
Pappy
lotp
Scooter McGruder
john frum
tu3031
badanov
sherry
ryuge
GolfBravoUSMC
Bright Pebbles
trailing wife
Gloria
Fred
Besoeker
Glenmore
Frank G
3dc
Skidmark
Alaska Paul



Better than the average link...



Rantburg was assembled from recycled algorithms in the United States of America. No trees were destroyed in the production of this weblog. We did hurt some, though. Sorry.
54.166.233.99