Africa Horn
Hundreds killed as fresh ethnic clashes erupt in South Sudan
[Daily Nation (Kenya)] Hundreds of people have been killed and several others are missing in fresh fighting between two rival ethnic groups in the troubled Jonglei state in South Sudan, officials said on Sunday. This comes ahead of a disarmament drive slated for mid this month.


That's going to go well...

The fighting erupted on Friday morning in cattle camps in Akobo County when

gunnies

from Pibor crossed into the area from the Ethiopia border and launched an attack, Jonglei state's Local Government minister Duop Lam said.

"There was a heavy clash and more than 500 people were killed or are missing. I hear that there are more than 200 people injured," said Lam.

"They mobilised themselves into a group of not less than 3,000. They are now moving back to the Murle land. The army was in Akobo, so these people went through the Ethiopian border," said Lam, referring to the attackers whom he said came from Pibor.

The army

front man

, Col Philip Aguer Panyang, said "many people were killed and many cattle stolen".

"I am told that the attack was big. It was a big attack by the armed Murle group," said Col Panyang.

Earlier, the army said it had deployed about 10,000 soldiers in all the 11 counties of the state to carry out disarmament and provide protection to the already disarmed communities.

Col Panyang said it was not clear how the Sudan People's Liberation Army in Akobo failed to buffer the attack.

The Murle of Pibor and the Lou-Nuer of Akobo hold long-standing hostilities over cattle, grazing land and water points. More than 3,000 people are reported to have died in such waves of violence in Jonglei state since January.

The prevalence of the

festivities

and the magnitude of the damage caused have been exacerbated by the presence of illicit arms in the hands of the civilians.

The Friday deadly clash comes hot on the heels of a voluntary disarmament programme mid this month in which President Salva Kiir said he would not tolerate resistance from the armed ethnic youth.

Ethnic hostilities have threatened to undermine the stability of Africa's newest state since independence last July.
Posted by: Fred || 03/12/2012 00:00 || Comments || Link || E-Mail|| [255 views] Top|| File under:
Blast survivors talk of lucky escape
[Daily Nation (Kenya)] He was on top of the bus at around 7.30pm when he heard an

kaboom

a few metres away that did not sound like a gunshot.

Austin Ochieng, the manager of City to City bus that operates between Nairobi and Sori in Suba District immediately ducked and took cover, burying his head in the luggage that was on the carrier of the bus. He maintained the cover for few seconds before he decided to descend from the bus.

Most of his colleagues had first ignored the blast, assuming it was just a tyre burst.

Securely packed

As the manager, he had gone up the bus to check whether the luggage was securely packed before the bus left for Sori.

"I went down very fast when I saw people running away from that area, but just before I landed down, there was another

kaboom

," said Austin.

Though the natural instinct is that people will often run away from any danger, Austin says many were rushing to where there was the

kaboom

, oblivious of the imminent danger they were exposing themselves to.

He rushed to a nearby toilet where he found a woman in a black skirt and blouse writhing in pain. He got hold of the lady who was lying facing down and tried to turn. She told him: "Nasikia damu imejaa kwa kifua." (I feel my lungs are full of blood). I tried turning her, but she never spoke again...

"I did not go far, and after everything had cooled down, I went back to the lady and realised that she was motionless." Austin said he sought the help of his colleagues and took the woman near Muoroto Police Post.

For 40-year-old Norman Munene, growing up near a military training camp in Gilgil turned out to be a life-saving event. He had learnt the sound of gunshots and other artillery that soldiers used during their training sessions. This is how he could pick out the sound of the grenades that went off almost simultaneously at the bridge on Landhies Road.

"I immediately asked everyone around me to lie down," the senior operations manager of Eldoret Express said from his hospital bed in Kenyatta on Sunday. Munene recalled hearing successive blasts near the bridge before he was thrown off the ground by a third blast.

But he managed to stay on the ground, something he says saved his life as the pellets from the grenade tore through the bodies of those who stood near him. Although Munene narrowly survived the blast, the blood soaked on his clothes was evidence enough of the harm that befell operators and passengers at the Machakos Country Bus on Saturday night.

And Eunice Ochaka, a used clothes dealer, was on her way to Kisumu with other traders who were going to sell their wares there the following day.

"I had just booked a seat with the Sony Classic bus and was taking a soda in the seats near the bus, waiting for my colleagues to arrive," she said. Eunice suddenly heard a loud blast.

"At first, I thought it was an accident where vehicles had ran into each other," she said writhing in pain, as her shoulders were badly injured.
Posted by: Fred || 03/12/2012 00:00 || Comments || Link || E-Mail|| [243 views] Top|| File under: al-Shabaab
Four held over attacks as death toll rises to six
[Daily Nation (Kenya)] Police on Sunday

tossed in the calaboose

four people in connection with the Saturday night grenade attack at the Machakos country bus station in which six people were killed and 63 injured.

Internal Security Minister George Saitoti said on Sunday initial indications were that the attacks could have been

criminal mastermind

ed by Somali terror group Al-Shabaab



... Somalia's version of the Taliban, functioning as an arm of al-Qaeda...


"Obviously we suspect this attack to be linked to Al-Shabaab and we are going to pursue them within and into Somalia," Prof Saitoti.

Police officers said among the suspects are Kenyans and foreigners.

Nairobi deputy police boss Moses Ombati could not deny nor confirm the arrests. "We are seriously investigating the matter and that of course involves interrogating some people," Mr Ombati said.

The sources told Nation the suspects were being questioned by officers from the Anti-Terrorism Police Unit.

Sunday's grenade attacks follows a posting on Al-Shabaab's Twitter account last week warning of an impending attack in the country.

The

turban

group had warned that its fighters had entered Kenya and were planning to strike at strategic installations. (READ: KDF warns of Shabaab threat at borders)

Since Kenya and the Somali Transitional Federal Government launched a joint operation against the Al-Qaeda-linked terrorist group, the

Death Eaters

have staged several attacks in the country.

Prof Saitoti said one person

was struck down in his prime

while the other five died while undergoing treatment at the Kenyatta National Hospital.
He termed the 7.30pm attack "unfortunate" and said investigations into the incident were ongoing.

"Such terrorists' acts on innocent people will not be tolerated and the government will do everything within its power to ensure that security of Kenyans is guaranteed," he said.

Prof Saitoti, who was addressing a

presser

at Harambee House in Nairobi, said he was confident those behind the attack would be brought to justice, noting that those responsible for previous attacks had been caught.

"The government assures Kenyans that it will pursue the perpetrators of these acts wherever they are to face the full force of the law," he added.

Prof Saitoti said that after the attacks at Kwa Mwaura's and the Kaka Stage (OTC) in Nairobi, the police successfully apprehended the assailants and recovered explosives.

"Similarly in Mombasa, we were able to pre-empt a number of attempts by such criminals and also recovered several explosives and firearms," he said.

In January, the

Death Eaters

attacked Gerille town near the Kenya-Somalia border just before 7pm, bombed the Administration Police camp, killed six and

kidnapped

three others.

Two of the abductees are still being held hostage.

Since then, the

Death Eaters

have warned they would continue to raid Kenyan towns to kill and abduct.

On Sunday, Prof Saitoti appealed to the public to remain vigilant in identifying and reporting any suspicious characters to the police. He also urged the public to avoid congregating at the scenes of attacks for their safety and to ensure that the scene is preserved to enable accurate collection of forensic evidence

The government had intensified surveillance at sensitive installations and public places like churches, hotels, shopping malls and bus terminus.

In January, Al-Shabaab released a propaganda video declaring war against Kenya. The video was released by Sheikh Ahmed Iman Ali, the self-proclaimed leader of Kenyan Al-Shabaab fighters in Somalia.

The report of the UN Somalia and Eritrea Monitoring Group indicates that Sheikh Ali, a former chairman of

Moslem

Youth Centre in Pumwani, Nairobi, was central in the recruitment of non-Somalis in Nairobi to join Al-Shabaab.

Security has been tightened following reports that Al-Shabaab had sent hit squads to eliminate Defence Minister Yusuf Haji and National Assembly Deputy Speaker Farah Maalim.

Several foreigners including Kenyans have been

tossed in the calaboose

in the country over links to Al-Shabaab.

Those

tossed in the calaboose

were either planning to go to war-torn country or had sneaked into Kenya from Somalia.

Many ordinary places have been designated "vital installations" and put under blanket security. Normally, vital installations would include airports, military barracks,

cop shoppe

s and foreign missions.

On Sunday, Vice President Kalonzo Musyoka condemned the attack, terming it cowardly. He said such attacks would not break the Kenya's resolve to guarantee security its citizens' security and vowed that Kenyans will continue to fight terror. He called on Kenyans to remain calm as the security agencies were doing everything possible to bring the culprits to book.

"We will be more committed to fighting terror. We will not allow

snuffies

any room in our country", he added.

He commended KNH staff and other rescue agencies for their rapid response in saving the lives of Kenyans.

Planning Assistant minister Peter Kenneth also sent his condolences yesterday to the families of those who perished during the grenade attacks. He, however, urged the police to ensure safety of Kenyans. "Kenyans on the other hand should pray for our defence forces in Somalia as they fight for our safety," said Mr Kenneth.

This article starring:
Sheikh Ahmed Iman Ali
Posted by: Fred || 03/12/2012 00:00 || Comments || Link || E-Mail|| [255 views] Top|| File under: al-Shabaab
Africa North
Mali army, Tuaregs claim control of camp after long battle
[Daily Nation (Kenya)] After weeks of battles at a military base near the town of Tessalit in northern Mali, Tuareg rebels claimed Sunday to have seized control of the camp while the army said fighting continued.

"We have taken control of the Tessalit military base. There were not a lot of victims, we have taken a few dozen prisoners," said Moussa Salam, a leader of the Tuareg rebellion which flared up in January for the first time since 2009.

A regional security source contacted from Bamako said: "Our information confirms that the Malian army is no longer inside the camp. Did they leave willingly or were they forced? That is another question."

The military camp is about 15 kilometres (10 miles) from the strategically based town in northeastern Mali, near the border with Algeria.

A military source denied the information saying that government troops were currently engaged in battles with the rebels, as well as members of Al-Qaeda in the Islamic Magherb (AQIM) and narcos in the region.

Authorities have accused the Tuareg of joining hands with AQIM which is involved in kidnapping of Westerners and other criminal activities in the country's vast desert north.

Heavy fighting


... as opposed to the more usual light or sporadic fighting...


has taken place for control of this camp since the end of February.

Tuareg rebels, many of whom recently returned from fighting for fallen Libyan leader Moamer Qadaffy, have launched several attacks on towns in the region since mid-January, forcing tens of thousands of people to flee their homes.
Posted by: Fred || 03/12/2012 00:00 || Comments || Link || E-Mail|| [252 views] Top|| File under: al-Qaeda in North Africa
Arabia
Army airstrikes kill 20 al-Qaeda militants in south Yemen
[Yemen Post]
Yemeni warplanes bombed Saturday afternoon al-Qaeda hideouts in Jaar, a town in the southern Yemeni province of Abyan and an al-Qaeda stronghold, killing at least 20 killed.

Al-Qaeda media outlets, which stepped up its activities, have not commented on the incident.

In a similar context, on Friday evening, warplanes targeted some of al-Qaeda hideouts in the southeastern Yemeni province of Abyan, killing at least 23

gun-hung tough guys

and wounding others.

"Yemeni war planes launched Arclight airstrikes on al-Qaeda --held posts in the mountainous areas near Rada town, which was briefly taken over earlier this year by the AQAP elements," a local security source told Yemen Post on condition of anonymity.

"At least 23

bad boyz were potted

in the overnight raids," said the source, requesting anonymity because he is not authorized to speak to the press.

Local eyewitnesses said that government warplanes have bombarded some western areas of al-Bytha, where al-Qaeda

cut-throats

are positioned,

Rooters

reported.

The escalation in the air raids by the Yemeni government comes a week after the

gun-hung tough guys

have launched a surprise, deadly attack on military post in Zinjubar, the

quiet provincial capital

of Abyan, leaving at least 200 soldiers killed, and

South Yemen has been the scene of almost regular attacks carried out by US unmanned drones as it made up for in the drones for the disrupted military cooperation on counterterrorism program due to the political deadlock that has dragged for over a year.


Posted by: Fred || 03/12/2012 00:00 || Comments || Link || E-Mail|| [542 views] Top|| File under: al-Qaeda in Arabia
High-ranking military commander escapes assassination attempt in south Yemen
[Yemen Post] A high-ranking military commander

beat feet

on Saturday afternoon an

liquidation

attempt in the southern port city of Aden.

Unidentified assailants opened fire on the car of the 120th coastal brigade commander in al-Mansoura district of Aden, however, no causalities were reported, according to security sources.

A local security source told Yemen Post on condition of anonymity that" brigadier Fatah al-Rahman Ali Daes was not in his car when a group of

gunnies

on
cycle of violences opened a barrage of bullets on it", confirming "no causalities were sustained."

"The driver was in the car, but he managed to run away unharmed," the security source said, requesting anonymity because he is not authorized to speak to the press.

He said that the attack bears the hallmarks of al-Qaeda in the Arabian Peninsula (AQAP) as it was the only network that has targeted military officials recently.

Yemen-based al-Qaeda wing, which is according to the US administration the most active offshoot of the terror network in the world, stepped up its attacks on military and intelligence officials, taking an advantage of the current unrest storming the country.

Yemen has been in turmoil since February 2011, when unprecedented massive protests took to streets calling for an end to the long entrenched rule of former President President-for-Life Ali Abdullah Saleh


... Saleh initially took power as a strongman of North Yemen in 1977, when disco was in flower, but he didn't invite Donna Summer to the inauguration and Blondie couldn't make it...


On Saturday, Yemeni Air Force launched Arclight airstrikes on al-Qaeda whereabouts in Jaar, a town in the war-torn province of Abyan and AQAP stronghold, killing at least 20

bully boyz

and wounding dozens others.
Posted by: Fred || 03/12/2012 00:00 || Comments || Link || E-Mail|| [241 views] Top|| File under: al-Qaeda in Arabia
Military commander conspired with Al-Qaeda, an investigation commission says
[Yemen Post]
An investigation commission found that the former commander of Southern Region Mahdi Maqwala was involved in supporting Al-Qaeda

bully boy

s, an Emirate newspaper, Al-Bayan, has quoted Yemeni military sources as saying.

The sources told Al-Bayan on Sunday that Maqwala supported the

snuffies

with weapons and helped them to capture military positions in the southern governorate of Abyan.

They further said that the findings of the probe will be declared soon and firm procedures will be taken against the involved officials.

Maqwala is among the closest commander to the former President President-for-Life Ali Abdullah Saleh


... Saleh initially took power as a strongman of North Yemen in 1977, when disco was in flower, but he didn't invite Donna Summer to the inauguration and Blondie couldn't make it...


and he was sacked hours before Al-Qaeda

snuffies

attacked the military positions.

More than 180 soldiers were killed and 73 were captured last week as

snuffies

affiliated to Al-Qaeda bombarded the outskirts of Zinjibar, the capital of Abyan. The

snuffies

also took over heavy weapons including cannons, missiles launcher and Katyusha rockets.

A military commission headed by Deputy Chief of Staff Ali Mohammad Salah to investigate the events that are considered the most violent attacks against the military since the control on Zinjibar nine months ago.

Yemeni politicians and analysts accused the ousted Yemeni

President-for-Life Ali Abdullah Saleh

of using Al-Qaeda to intimidate some Western countries with the aim of keeping his relatives in their military positions.

Governor of Abyan Saleh Al-Zawari has accused military and political services of surrendering Abyan to Al-Qaeda.

In remarks to a local Aden radio, the governor also revealed that tanks, cannons and other military equipments were surrendered to Al-Qaeda

snuffies

without any resistance, pointing out that those behaviors were clear evidence of the collusion of some military services with Al-Qaeda.

Posted by: Fred || 03/12/2012 00:00 || Comments || Link || E-Mail|| [269 views] Top|| File under: al-Qaeda in Arabia
Interior Ministry: 300 militants of al-Shabab metastasize to Yemen
[Yemen Post] The Yemeni Interior Ministry has said 300

forces of Evil

of the Somali Al-Shabaab



... Harakat ash-Shabaab al-Mujahidin aka the Mujahideen Youth Movement. It was originally the youth movement of the Islamic Courts, now pretty much all of what's left of it. They are aligned with al-Qaeda but operate more like the Afghan or Pakistani Taliban...


Movement arrived in Yemen to fight with Ansar Al-Sharia (Supporters of the Islamic law) against the Yemeni security and military services.

In its website, the ministry said security services seized four Somalis en route to Lahj and Abyan governorates, pointing out that they are suspected of affiliating to Al-Qaeda.

It said that the seized Somalis at ages of 25-32, indicating that arrived in Yemen on March 2.

Meanwhile,


...back at the buffalo wallow, Tex and his new-found Indian friend were preparing a little surprise for the bandidos...


security services of Mudia district of Abyan said that a

cycle of violence

bomb went kaboom! on Sunday while two

jacket wallah

s were riding, hinting that their bodies were scattered to pieces.

The Yemeni Marine forces declared a state of alert and preparation to confront any terrorist acts of Al-Qaeda.

Commander of the Marine forces Rowais Mujawar urged the marine forces to unite their ranks and vividly repel any attempts or plans of Al-Qaeda.

Yemen witnessed an increase of the violent acts that are carried out by Al-Qaeda

cut-thoat

s. More than 185 Yemenis were killed in Al-Qaeda attack on some military positions of Abyan.

The Yemeni army launched strikes on Friday against the strongholds of Al-Qaeda in Abyan and Al-Badha, killing at least 40

cut-thoat

s.

While Yemeni officials said the strikes were carried out by Yemeni air-fighters, locals of Abyan said the raids were carried out by US aircrafts, pointing out that they heard sounds of drones before the strikes.

Several families have

decamped

Abyan, seeking refuge in nearby villages, fearful of the increasing

festivities

between Al-Qaeda

forces of Evil

and the military.

Posted by: Fred || 03/12/2012 00:00 || Comments || Link || E-Mail|| [249 views] Top|| File under: al-Shabaab
Europe
Belgian Mosque Attacked With Firebombs, Imam Killed
A man threw a petrol bomb through the window of a mosque west of Brussels on Monday, killing the imam and injuring a second person, Belgian newspaper La Derniere Heure reported.

The newspaper quoted police as saying a suspect was detained after the attack in Anderlecht and a large crowd of people gathered in front of the mosque. Police were not immediately reachable for comment.

Belgium has a Muslim population of about 500,000 out of a population of nearly 11 million and there are occasional acts of violence between communities, particularly in areas such as Anderlecht.

Derniere Heure said the victim, 46, was treated by emergency services at the scene but died of smoke inhalation.

In December, a gunman killed seven people in the eastern city of Liege after detonating a hand grenade and firing rifle shots into a crowd of Christmas shoppers.
Posted by: Anonymoose || 03/12/2012 20:41 || Comments || Link || E-Mail|| [305 views] Top|| File under:
Home Front: WoT
9/11 Mastermind Set To Face US Military Court
WASHINGTON: Nine years after his arrest in Pakistain, self-proclaimed 9/11

criminal mastermind

Khaled Sheikh Mohammed could soon be back in court for the much-awaited "trial of the century."


So much for the "right to a speedy" trial. 'Course, if the concept of "justice" came into it he'd have been pushing up daisies within a month of going into our custody.


After years of delays, a significant step took place last week when a former aide to Mohammed, Majid Khan, accepted a plea deal with US authorities that will require him to testify against other terror suspects at a tribunal at Guantanamo Bay, Cuba.

More than a decade after the 2001 attacks that left nearly 3,000 people dead on US soil, the 46-year-old

bully boy

known simply as "KSM" remains the ultimate figurehead in a legal battle fought by two successive US administrations.

President Barack Obama
Why can't I just eat my waffle?...
"can claim credit for killing (Osama) bin Laden and (al-Qaeda

holy man

Anwar) Al-Awlaqi, so nailing KSM would complete the hat trick and help quiet the conservative fearmongers who say he's weak on terrorism," former chief US military prosecutor Colonel Morris Davis told AFP. Victory in the trial could prove critical to Obama this year in his re-election bid, where he faces Republicans critical of his approach to terrorism.

The Democratic president had sought to hold a trial for KSM and his four accused accomplices in New York, just steps from the Ground Zero site where the World Trade Center's twin towers fell. But congressional Republicans put an end to those plans by blocking the transfer of terrorism suspects to the United States.


Correctly understanding that the entire trial would be a farce, especially since the Attorney General guaranteed a conviction. That sort of certainty hasn't been seen since the show trials in 1930s Moscow...

The five September 11 defendants, known as the "Guantanamo Five" for their incarceration at the US naval base in southern Cuba, will face a trial under special military tribunals created by the George W. Bush administration after the attacks. Procedures for the military tribunals, also known as commissions, were modified by the

B.O. regime

.

KSM, along with Walid bin Attash of

Soddy Arabia

, Yemen's Ramzi bin al-Shibh, Pakistain's Ammar al-Baluchi or Ali Abd al-Aziz Ali and Mustafa al-Hawsawi of

Soddy Arabia

, all face possible death penalties.

The 88-page indictment lists 2,976 murder counts for each of the victims of the coordinated attacks.

"Let's get rid of the alleged. KSM has admitted (the crimes) many times," said Michael Mukasey, who served as US attorney general under Bush.

KSM's first confessions were made when he was subjected 183 times to a simulated drowning method known as waterboarding and other so-called "enhanced" interrogation techniques at a secret CIA prison after his March 2003 capture. But "no statement obtained as a result of coercion can be used" in a military commissions trial, chief prosecutor Brigadier General Mark Martins said in an interview.


We won't need them. And the info that KSM provided saved lives...

Although KSM has since repeated his confessions, the prosecution needs to obtain statements that are legally admissible in court.

This is where Khan's awaited testimony fills the gap. The Pak national, who lived legally in America and graduated from a US high school, pleaded guilty at Guantanamo to a reduced charge of "conspiracy" to commit terrorism in exchange for a lighter sentence. "If Khan provides information on KSM and others, as has been suggested was part of the deal, it will no doubt speed up the prosecutions," said Karen Greenberg, a terrorism expert at Fordham Law School. With Khan's testimony in hand, KSM can be officially tried before a Guantanamo judge, which observers say could take place at any time.

The person who presides over the commissions, a judge known as the convening authority, now has "everything he needs to make the decision but he's not under a timeline," Martins said.

Baluchi has requested that he be spared the death penalty, saying he played a lesser role in the attacks. But, following a vote in Congress, if the Guantanamo Five plead guilty, "they're allowed to be executed," said Adam Thurschwell, a general counsel in charge of defending Guantanamo detainees.

Baluchi's lawyer, James Connell, said it is the convening authority's choice to decide a date for the trial. "We don't want them to rush into a decision but on the other hand, we don't want them to drag their feet," he added.

Although the defendants might make pre-trial appearances soon, the crucial trial could be months away. "KSM wanted to use the rest of the trial as an opportunity to deliver a diatribe against US policy," said appellate attorney David Rivkin.

KSM himself has declared that he wants to die and become a martyr.

This article starring:
Khaled Sheikh Mohammed
Majid Khan
Posted by: trailing wife || 03/12/2012 00:00 || Comments || Link || E-Mail|| [293 views] Top|| File under:
India-Pakistan
Three more religious groups banned
[Dawn] The government banned on Saturday another three religious/charity organizations working in the country.

According to a

bigwig

of the interior ministry, with the latest ban imposed on Ahle Sunnat Wal Jamaat (ASWJ), Al Harmain Foundation (AHF) and Rabita Trust (RT),


I believe al-Harumain and Rabita Trust were banned under Perv in 2002 or thereabouts and removed after their protestations of innocence around 2006. The dates are just off the top of my head, so could be wrong.


the number of outlawed organizations and groups has risen to 38. The three organizations were outlawed by the United Nations


...boodling on the grand scale...


in 2009 under a resolution adopted by the Security Council.


... and three years later Pakistain gets around to putting them on the list of banned organizations, a process that still has nothing to do with putting them out of business...


The ASWJ, known previously as the Sipah-e-Sahaba Pakistain
...a Sunni Deobandi organization, a formerly registered Pak political party, established in the early 1980s in Jhang by Maulana Haq Nawaz Jhangvi. Its stated goal is to oppose Shia influence in Pakistain. They're not too big on Brelvis, either. Or Christians. Or anybody else who's not them. The organization was banned in 2002 as a terrorist organization, but somehow it keeps ticking along, piling up the corpse counts...
(SSP), is taking part in activities of a recently-formed group of religious organizations, Difa-e-Pakistain Council.


...and no suggestion of "banning" the Difa-e-Pakistain Council...


The council recently attracted large crowds at some of its public meetings in different cities where it lambasted both Islamabad and Washington.

The council may strongly react to the government's decision to ban one of its important members.


... probably by blowing something up or killing somebody or both...


The AHF is a

Soddy Arabia

-based organization and also working in Pakistain.

The official said the interior ministry had sent letters to the four provincial home secretaries, informing them about the ban on the three organizations. According to the BBC, ASWJ chief Maulana Ahmed Ludhyanvi expressed ignorance about any such ban.


"No, no! Certainly not!"


However,


Caliphornia hasn't yet slid into the ocean, no matter how hard it's tried...


he said if it was true he would opt for a legal fight. "We are a peaceful organization," he was quoted as saying. "If anyone places a ban on us...they are trying to place a ban on Pakistain."

A document, which the BBC describes as a notification issued by the interior ministry that was not publicly announced, claimed that the ASWJ was suspected to be involved in acts of terrorism in the country and, therefore, it was being added to the first schedule of the Anti-Terrorism Act, 1997.

The organizations previously banned by the government are: Lashkar-e-Jhangvi


... a 'more violent' offshoot of Sipah-e-Sahaba Pakistain. LeJ's purpose in life is to murder anyone who's not of utmost religious purity, starting with Shiites but including Brelvis, Ahmadis, Christians, Jews, Buddhists, Rosicrucians, and just about anyone else you can think of. They are currently a wholly-owned subsidiary of al-Qaeda ...


, Sipah-e-Muhammad Pakistain (banned on Aug 14, 2001), Jaish-e-Muhammad, Lashkar-e-Taiba
...the Army of the Pure, an Ahl-e-Hadith terror organization founded by Hafiz Saeed. LeT masquerades behind the Jamaat-ud-Dawa facade within Pakistain and periodically blows things up and kills people in India. Despite the fact that it is banned, always an interesting concept in Pakistain, the organization remains an blatant tool and perhaps an arm of the ISI...
, Sipah-e-Sahaba Pakistain, Tehrik-e-Jaafria Pakistain, Tehrik-e-Nifaz-e-Shariat-e-Muhammadi, Tehrik-e-Islami (on Jan 14, 2002), Al Qaeda (on March 17, 2003), Millat-e-Islamia Pakistain, Khuddam-ul-Islam, Islami Tehrik Pakistain (on Nov 15, 2003), Jamaat-ul-Ansar, Jamaat-ul-Furqan, Hizbut Tehrir (on Nov 20, 2003), Khair-un-Naas International Trust (on Oct 27, 2004), Balochistan



...the Pak province bordering Kandahar and Uruzgun provinces in Afghanistan and Sistan Baluchistan in Iran. Its native Baloch propulation is being displaced by Pashtuns and Punjabis and they aren't happy about it...


Liberation Army (on April 7, 2006), Islamic Students Movement of Pakistain (on Aug 21, 2006), Lashkar-e-Islam, Ansar-ul-Islam, Haji Namdar Group (on June 30, 2008), Tehrik-e-Taliban Pakistain (on Aug 25, 2008), Jamatud Daawa, Al-Akhtar Trust and Al-Rashid Trust (banned under the UNSC resolution 1267 on Dec 10, 2008), Shia Talba Action Committee, Markaz-e-Sabeel (Gilgit), Tanzeem Naujawan-e-Sunnat (Gilgit), People's Aman Committee, Balochistan Republican Army, Balochistan Liberation Front, Lashkar-e-Balochistan, Balochistan Liberation United Front and Balochistan Musallah Difa Tanzeem (banned in 2011).


The fact that there are this many extremist organizations -- merely the ones that urgently need banning, not all of them -- is simply breath-taking. And for some reason the Paks see the problem as some sort of "hidden hand."
Posted by: Fred || 03/12/2012 00:00 || Comments || Link || E-Mail|| [262 views] Top|| File under: al-Qaeda in Pakistan
Death toll from Peshawar blast rises to 15
[Dawn] A

jacket wallah

went kaboom!"

at a funeral near the northwestern city of

Beautiful Downtown Peshawar

on Sunday, killing at least 15 people and wounding more than 30 others, police and hospital officials said.

The blast, apparently targeting an anti-Taliban politician, went off near a graveyard where people had just offered funeral prayers, senior police officer Kalam Khan said.

"It was a

suicide kaboom

, we have found the head and legs of the bomber," he said.

Peshawar administration chief Mohammad Siraj said the

corpse count

from the incident in the Badaber area on the outskirts of Peshawar had gone up to 15.

"The latest toll is 15 dead and 37

maimed

," he told

news hound

s.

Doctor Rahim Jan, head of the local Lady Reading Hospital, confirmed the casualties.

"We received nine bodies from the blast site and six died later in the hospital," Jan said, adding that many of the

maimed

were in a serious condition.

Peshawar police chief Imtiaz Altaf said about eight kilograms of explosives had been used in the attack.

Nobody

grabbed credit

but

faceless myrmidons

have carried out several attacks in the area.

The blast went off after mourners had offered prayers for a local woman.

Police believe the deputy speaker of the provincial assembly, Khushdil Khan, who was attending the funeral, could have been the target.

Khushdil Khan is a member of the secular Awami National Party, which rules the Khyber-Pakhtunkhwa


... formerly NWFP, still Terrorism Central...


province.

He has formed an anti-Taliban militia in the area and is on the Pak Taliban's hit list, police officer Kalam Khan said.

"He was not hurt, he is safe," the officer added.

Saddam Hussain, 21, described the carnage.

"We lifted the coffin and headed towards the graveyard after the prayers when a huge blast was heard," he said. "There were body parts and blood stains. People were crying for help.

"There was no doctor and no ambulance. People, who had come to attend the funeral, put the casualties in their cars and rushed to the hospital. I myself put one

maimed

man in a car heading to the hospital."

In the hospital Zahir Shah, 40, wailed with grief near the body of his elder brother Raees Khan.

"Why did you murder my brother? He was so beautiful," he said. "This morning we had our breakfast together. My mother will not survive if I show her his body."

Politician Khushdil Khan blamed the Taliban for the attack.

"They are targeting innocent people, they are enemies of humanity," he told AFP. "We want peace in our area and we fight against all those who want to disrupt peace in our region."

The

suicide kaboom

came a day after security officials said Pak troops, backed by helicopter gunships, killed 39

faceless myrmidons

during a search operation near the town of Bara in the lawless

Khyber tribal

district on the Afghan border.

Bara is considered a stronghold of local warlord Mangal Bagh
...a former bus driver, now head of the Deobandi bandido group Lashkar-e-Islam and the Terror of

Khyber Agency

...
, who is linked to Islamist

cut-thoat

s.

Peshawar has a population of 2.5 million people and has long been on the frontline of violence blamed on an insurgency led by Talibs opposed to Islamabad's alliance with the United States.

Sunday's funeral bombing was the first since September 15 when a suicide attacker targeting anti-Taliban militia killed 46 people at a funeral in the northwestern district of Lower Dir.
Posted by: Fred || 03/12/2012 00:00 || Comments || Link || E-Mail|| [265 views] Top|| File under: TTP
Security tightens at Saudi Consulate after threats
[Dawn] Home Minister Sindh, Manzoor Wasan has directed security agencies to provide full security to the

Soddy Arabia

n consulate in Bloody Karachi


...formerly the capital of Pakistain, now merely its most important port and financial center. It may be the largest city in the world, with a population of 18 million, most of whom hate each other and many of whom are armed and dangerous...


upon the request of Saudi Consul General Saleh Muhammad Al-Rohail.

Dawn News received a report that the Saudi Consul General wrote a letter to the Home Ministry of Sindh about information from Saudi Intelligence sources that its diplomats in

Bloody Karachi

could be targeted.

The Consul General requested security for the Consulate General's staff and also for their residences.

Home Minister of Sindh, Manzoor Wasan has ordered Police and Rangers to provide the requested security for the Consulate General and its staff.

Posted by: Fred || 03/12/2012 00:00 || Comments || Link || E-Mail|| [286 views] Top|| File under: al-Qaeda in Pakistan
Iraq
Gunmen Kill 5 Family Members North of Baghdad
[An Nahar] Gunmen using silencers killed a town mayor's bodyguard and four of his women relatives in a house north of the Iraqi capital, security officials said on Sunday.

"Gunmen attacked the house of a bodyguard of the mayor of Tarmiyah," said police First Lieutenant Uday Sarhan. "They attacked the house at around 11:30 pm (2030 GMT) and killed five people."

Sarhan said the victims were Adnan Hezbar and four women from his family, but did not give further details. After carrying out the shootings, the attackers destroyed the house with explosives.

Hezbar was a bodyguard for Jassim Mohammed Saleh, mayor of Tarmiyah, a town 45 kilometers (30 miles) north of Storied Baghdad


...located along the Tigris River, founded in the 8th century, home of the Abbasid Caliphate...


that was once a stronghold of Sunni

bully boyz

and al-Qaeda.

Violence in Iraq has declined since its peak in 2006 and 2007. According to official figures, 150 people were killed in February.

Posted by: Fred || 03/12/2012 00:00 || Comments || Link || E-Mail|| [242 views] Top|| File under: al-Qaeda in Iraq
Israel-Palestine-Jordan
IDF blog: Israel Under Fire
Note: the blog is updated throughout the day as events occur. Click on the title, above, to see the latest.

More than 180 rockets were fired from the

Gazoo

Strip, and struck major population centers in southern Israel in the last 72 hours. More than 1,000,000 Israelis are under the threat of rocket fire.

Terrorists, such as the PRC


The Popular Resistance Committee was founded in September 2000, and since has categorically refused the idea of peace with Israel. The PRC is a sub-contractor for Iran and Hezbollah, paid for terror attacks against Israel from Gaza.

The PRC are funded and supported directly by Hamas. By allowing the PRC to operate as an ostensibly independent proxy, Hamas is able to carry out terror attacks against Israelis while maintaining an official stance of "restraint". In addition to monthly funding, Hamas also provides the PRC with weapons and training.

are firing rockets into the cities of Ashdod, Be'ersheba, Yavne, Netivot and Ashkelon; as well as into the Eshkol and Shari Ha'Negev regional councils. Iron Dome system has so far intercepted 49 rockets that were to land in densely populated areas..

This post will be updated with information as it arrives. Last update on 12:30, March 12th.

Timeline:

Monday, March 12th, 2012

12:05 - Video: In response to the 180+ rockets fired from

Gazoo

into Israel, IDF targeted Islamic Jihad
...created after many members of the Egyptian

Moslem

Brotherhood decided the organization was becoming too moderate. Operations were conducted out of Egypt until 1981 when the group was exiled after the

liquidation

of President Anwar Sadat. They worked out of Gaza until they were exiled to Lebanon in 1987, where they clove tightly to Hezbollah. In 1989 they moved to Damascus, where they remain a subsidiary of Hezbollah...
weapons depot.

11:41 - Overnight, 25 rockets fired from

Gazoo

hit Israel. The Iron Dome active defense system intercepted 5 more rockets. Since the beginning of the latest escalation, the Iron Dome has intercepted a total of 49 rockets.
9.35 --  An IAF aircraft targeted a terrorist squad that was preparing to fire a rocket at Israel from the southern

Gazoo

Strip.
07:10 - Overnight: Six terror sites targeted in

Gazoo

, both in the northern and southern parts of the Strip. Initial reports indicate approximately 20 rockets have been fired into Israel since midnight.
06:30 --  False reports of IDF aerial strikes on Sunday night, including the death of a three-year-old girl, were debunked.

Sunday, March 11th, 2012

22:27 -- As of now 147 rockets landed in Israel from

Gazoo

. The Iron Dome system intercepted 43 rockets out of 52 attempts.
13:37 - IAF aircraft targeted a terrorist moments before firing a Grad rocket at Ashdod.
12:15 -- Photos: Ruined farm building in southern Israel after a direct hit from a rocket originating in

Gazoo

.
11:55 - Earlier this morning, IAF aircraft targeted a terrorist at a rocket launching site from which two rockets were fired at the city of Ashdod a short time beforehand, in the northern

Gazoo

Strip. A hit was confirmed. Ashdod is home to over 200,000 Israeli civilians.
8:38 - Overnight, IAF aircraft targeted a terrorist squad that was in the final stages of preparing to fire rockets at Israel from the northern

Gazoo

Strip. 
In addition, IAF aircraft targeted two rocket launching sites, in the northern

Gazoo

Strip, used by terror organizations to fire medium-range rockets into Israel (over 40 kilometers).

Posted by: || 03/12/2012 07:02 || Comments || Link || E-Mail|| [622 views] Top|| File under:
Day 3: Israeli airstrikes kill 3 in Gaza
...including a 12-year-old boy, as cross-border violence continued for a third day.

Medical

front man

in

Gazoo

Adham Abu Salmiya said Ayoub Useila, 12, was killed in Jabalia refugee camp. His seven-year-old cousin was injured in the attack and taken to Kamal Udwan hospital in Jabalia, north

Gazoo

.

Israeli warplanes also fired on the Zaytoun neighborhood of

Gazoo

City, killing Ahmad Deib Salim, 24. He was a known

beturbanned goon

, Abu Salmiya said.

Gazook farm keeper Adel al-Issi, 52, was also killed midday on Sunday when Israeli warplanes fired a missile at a field in

Gazoo

City, Abu Salmiya said, bringing the

corpse count

since Friday evening to 18.

Israel's army said it had targeted a terrorist "moments before firing a Grad rocket at the city of Ashdod."

Earlier, the Israeli army said that it had targeted a "terrorist squad" preparing to fire rockets from northern

Gazoo

. It also confirmed a direct hit on "two rocket launching sites, in the northern

Gazoo

Strip, used by terror organizations."

An Israeli army spokeswoman said there had been a total of five Arclight airstrikes on the

Gazoo

Strip on Sunday.

Six more projectiles were fired from

Gazoo

on Sunday, an Israeli police

front man

said.

A Paleostinian official speaking on condition of anonymity
... for fear of being murdered...
said Egypt had begun mediating a ceasefire on Sunday. The Egyptian Foreign Ministry had no comment.

"Israel said it was willing to end this round of violence if rockets from

Gazoo

stopped," the Paleostinian official said on Sunday.

"Paleostinian factions also told Egypt they were not interested in escalation and that they did not start the round, but Israel cannot decide to end it whenever it wants to do so."

Posted by: trailing wife || 03/12/2012 00:00 || Comments || Link || E-Mail|| [327 views] Top|| File under:
Militant groups claim rocket fire into Israel
GAZA CITY (Ma'an) -- Militant groups in the

Gazoo

Strip

grabbed credit

for a barrage of rockets fire into south Israel on Friday and Saturday, as

Gazoo

contended with a bout of fighting that killed 15 Paleostinians.

The factions said the rockets were in response to the assasination of Popular Resistance Committees chief Zuhair Qaisi on Friday.

Around 100 rockets have hit southern Israel as Israeli warplanes bombard the

Gazoo

Strip, wounding 26 Paleostinians and four Israelis. Five Paleostinians and one Israeli are seriously injured.

In statements to the media on Saturday, the PRC armed wing said it had fired 29 rockets into Israel, while the PFLP's brigades said it fired two rockets towards Israeli cities.

The Ayman Juda group within the Al-Aqsa brigades, and another group identified as brigades of martyr Abdul Qader Al-Hussaini also

grabbed credit

for rocket fire.

Earlier, Islamic Jihad
...created after many members of the Egyptian

Mohammedan

Brotherhood decided the organization was becoming too moderate. Operations were conducted out of Egypt until 1981 when the group was exiled after the

liquidation

of President Anwar Sadat. They worked out of Gaza until they were exiled to Lebanon in 1987, where they clove tightly to Hezbollah. In 1989 they moved to Damascus, where they remain a subsidiary of Hezbollah...
's military wing -- which has been targetted by the Arclight airstrikes -- said it had fired 41 Grad missiles, 20 homemade projectiles, six mortar shells, and three 107-mm rockets at Israeli targets.

Around 30 were intercepted by Israel's Iron Dome missile defense system, Israeli media reported.
Posted by: trailing wife || 03/12/2012 00:00 || Comments || Link || E-Mail|| [246 views] Top|| File under:
Southeast Asia
Roadside bomb severely injures two Thai soldiers
Two soldiers were severely wounded when Muslim terrorists insurgents detonated a improvised bomb hidden inside a motorcycle to ambush a patrol unit in Pattani province on Monday morning. The blast occurred at 9 a.m, in Sai Buri district.

Pvt Mayaki Yusoh, 25, and Pvt Thirapong Assaro, 22, were severely wounded, with bomb shrapnel becoming embedded in their faces and bodies.

Police said the terrorists insurgents used a wireless remote control to detonate the bomb as eight soldiers on four motorcycles rode past the spot as part of their teacher protection duties. The rest of the unit escaped without injury.

Police said the terrorists insurgents hid the bomb under the saddle of the motorcycle, which did not have a license plate. The motorcycle was stolen from a police sergeant and his son, who were killed by terrorists insurgents in Sai Buri district on January 17.

Meanwhile, in Yarang district, an unknown number of terrorists insurgents set fire to the office of the Rawaeng subdistrict Tambon Administration Organisation, completely destroying it.

On Sunday, security officials stepped up security measures in Narathiwat province following a tip-off of a new possible assault by the Runda Kumpulan Kecil (RKK) within the next few days.

Regarding the attacks on two military outposts in Bacho district on the night of March 8, which left 12 soldiers injured, Pol Maj Gen Choti Chavarnwiwat on Sunday called a meeting with Bacho police investigators.

The initial investigation has revealed that the attackers are a new group of young people recruited from four districts of Narathiwat by Maroso Chantharavadee, a suspected RKK leader.

About 50 well-armed men divided into three groups attacked the two military outposts with grenade launchers and gunfire. The third group cut down trees to block the roads and also felled three electric poles to cut power at the targeted locations.
Posted by: ryuge || 03/12/2012 06:12 || Comments || Link || E-Mail|| [257 views] Top|| File under:
Syria-Lebanon-Iran
Syrians Flee into Turkey after Idlib Assault
[An Nahar] Dozens of Syrian refugees have

decamped

across the border into Turkey since Syrian troops stormed the rebel stronghold of Idlib near the border, a Turkish government official said Sunday.

At least 189 Syrians have crossed into Turkey since Saturday, the official told Agence

La Belle France

Presse, adding the figure tended to increase.

Syrians had been crossing into Turkey at a rate of 40 to 50 a day, he noted, but the rate tripled in recent weeks as
Hereditary President-for-Life Bashir Pencilneck al-Assad


Leveler of Latakia...


's regime intensified its crackdown on opposition areas.

The recent influx comes as Syrian troops poured into the northwestern city of Idlib over the weekend after the Homs neighborhood of Baba Amr was stormed on March 1 following a month-long blitz in which hundreds of people died.

With the latest arrivals, the total figure of Syrian refugees registered at the camps set up to provide refuge in Turkey's southeastern province of Hatay has reached 12,519, said the official.

The arriving refugees are being placed in tent camps in Hatay, where members of the rebel Free Syrian Army, made up of deserters from the Syrian security forces, are also based.

The official declined to comment on the mental or physical state of the refugees fleeing the unrest as they were strictly advised by the government not to disclose any information.

Meanwhile,


...back at the ranch, Butch and the Kid finally brought their horses under control...


former U.N. chief Kofi Annan will visit Turkey on Monday after wrapping up his talks in Syria, a foreign ministry diplomat said.

Annan, whose appointment as United Nations


...boodling on the grand scale...


-Arab League


...an organization of Arabic-speaking states with 22 member countries and four observers. The League tries to achieve Arab consensus on issues, which usually leaves them doing nothing but a bit of grimacing and mustache cursing...


envoy to end the year-long bloodshed was welcomed by Ankara, will meet Prime Minister Recep Tayyip Erdogan and Foreign Minister Ahmet Davutoglu on Tuesday.

As he will be in Turkey for a short period of time, Annan may not have time to visit Syrian refugee camps on the border province, said the diplomat.

Posted by: Fred || 03/12/2012 00:00 || Comments || Link || E-Mail|| [247 views] Top|| File under: Govt of Syria
Annan Optimistic after Assad Talks despite 'Tough' Mission
[An Nahar] International peace envoy Kofi Annan emerged optimistic on Sunday from a second round of talks with
Hereditary President-for-Life Bashir Pencilneck al-Assad


Trampler of Homs...


, but warned that ending the bloodshed in Syria would be "tough."

"It's going to be tough, it's going to be difficult, but we have to have hope. I am optimistic," Annan told

news hound

s in Damascus


...Capital of the last overtly fascist regime in the world...


after the meeting.

"The situation is so bad and so dangerous that all of us cannot afford to fail," the former U.N. chief added, in response to a suggestion that dialogue with the government was futile.

Annan said he had handed over a set of "concrete proposals" aimed at ending the crisis in Syria, where a crackdown by regime forces on mass protests that first erupted a year ago has killed more than 8,500 people, according to monitors.

"I presented a set of concrete proposals which would have a real impact on the situation on the ground and which will help launch a process aimed at putting an end to this crisis," he said.

"Our discussions focused on the core objectives of this process, the immediate stop to the violence and the killing, access for humanitarian agencies and the start of a political dialogue,' Annan added, reading from a prepared statement.

"The realistic response is to embrace change and reforms; reforms that would create a solid foundation for a democratic Syria, a peaceful, stable pluralistic and prosperous society based on the rule of law and respect for human rights


...which often intentionally defined so widely as to be meaningless...


," he said.

Members of the opposition have categorically rejected any dialogue with the government, saying that its previous reform pledges had come to nothing.

But Annan said the only way forward was "by comprising and making concessions," while urging the Syrian people to make their voices heard.

"Peace and stability in Syria is ... not the responsibility for the mediator alone, nor for the government alone. You should make your voices heard."

Annan said he had told Assad that his main preoccupation was "the welfare of the Syrian people, that we should place the interest of the people at the center of all of our efforts."

A Ghanaian of origin, he added: "I have urged the president to read the old African proverb, 'You can't turn the wind so turn the sail'."

Syrian state television


... and if you can't believe state television who can you believe?


had said there was a "positive atmosphere" to a first round of talks on Saturday between Assad and the former U.N. chief, their first since Annan's appointment as United Nations


...boodling on the grand scale...


-Arab League


...an organization of Arabic-speaking states with 22 member countries and four observers. The League tries to achieve Arab consensus on issues, which usually leaves them doing nothing but a bit of grimacing and mustache cursing...


envoy on the conflict.

But diplomats at the United Nations in New York expressed pessimism about the prospects for Annan's mission to end a year of bloodletting in Syria after troops poured into the northwestern city of Idlib late on Saturday, just hours after his first meeting with Assad.

A U.N. statement said that Annan had in the first meeting expressed "grave concern" over the relentless bloodshed in Syria and "urged the president to take concrete steps to end the current crisis."

Posted by: Fred || 03/12/2012 00:00 || Comments || Link || E-Mail|| [250 views] Top|| File under: Govt of Syria
34 Dead in Syria as Army Intensifies Crackdown on Idlib
[An Nahar] At least 34 people, almost half of them civilians, were killed across Syria on Sunday as peace envoy Kofi Annan held a second round of talks with President Bashar al Assad, a monitoring group said.

The casualties comprised 15 civilians, 14 regular army soldiers and five rebel fighters, with most of the casualties occurring in the provinces of Idlib and Damascus
...The City of Jasmin is the oldest continuously-inhabited city in the world. It has not always been inhabited by the same set of fascisti...
and in the city of Hama, the Syrian Observatory for Human Rights said.

"Fierce fighting has been raging between deserters and regular army troops since morning in the Idlib province village of al-Janudieh," the head of the Observatory Rami Abdel Rahman told Agence

La Belle France

Presse in Beirut.

"A civilian and three regular troops were killed and a troop carrier damaged," in the northwestern province, he said.

A soldier was also killed in a

kaboom

in the Idlib village of Marehian and another by heavy machinegun fire in the village of Najiah, said the

Britannia

-based Abdel Rahman.

A woman and her son as well as two soldiers were killed in Ariha during

festivities

between regime troops and defector, while another soldier died in fighting in the Jabal al-Zawiya rebel stronghold, he added.

In the city of Idlib four

non-combatants were killed

when they caught in the crossfire of

festivities

between deserters and army troops.

Six regime troops and two deserters were also killed in

festivities

in the central city of Hama while four civilians died in the nearby province of Homs, three of them brothers killed when a rocket fell on their house.

An ambush elsewhere in the Homs province killed an army officer and

maimed

five others.

Clashes between deserters and army troops also killed three defectors in the Damascus countryside and a civilian was

rubbed out

by security forces during a raid inside the capital itself.

Earlier state news agency SANA said "terrorists"

rubbed out

boxing champion Ghiath Tayfour, in the northern city of Aleppo


...For centuries, Aleppo was Greater Syria's largest city and the Ottoman Empire's third, after Constantinople and Cairo. Although relatively close to Damascus in distance, Aleppans regard Damascenes as country cousins...


, where monitors said a Kurdish women activist was

rubbed out

at a security checkpoint at dawn.

The Syrian army stormed Idlib on Saturday after shelling the city and province for days and massing troops to snuff out fighters from the rebel Free Syrian Army, activists have said.

Posted by: Fred || 03/12/2012 00:00 || Comments || Link || E-Mail|| [247 views] Top|| File under: Govt of Syria
Boxing champion shot dead in Syria's Aleppo
[Emirates 24/7] A Syrian boxing champion, Ghiath Tayfour, was

rubbed out

on Sunday in the northern city of Aleppo


...For centuries, Aleppo was Greater Syria's largest city and the Ottoman Empire's third, after Constantinople and Cairo. Although relatively close to Damascus in distance, Aleppans regard Damascenes as country cousins...


, which has been largely spared the unrest sweeping the country, the state news agency Sana reported.

An armed "terrorist group... targeted boxer Tayfour while he was passing near the courtyard of Aleppo University in his car," it said.

"They opened fire on him and he was immediately martyred as five bullets entered his head."

Tayfour was national boxing champion from 1984 to 1998, Sana said.

Posted by: Fred || 03/12/2012 00:00 || Comments || Link || E-Mail|| [238 views] Top|| File under: Govt of Syria
Who's in the News
35
[untagged]
6
Govt of Pakistan
5
Govt of Syria
3
al-Qaeda in Arabia
3
al-Shabaab
2
Arab Spring
2
al-Qaeda in Pakistan
1
al-Qaeda in Iraq
1
Hezbollah
1
Govt of Iran
1
Islamic Jihad
1
TTP
1
al-Qaeda in North Africa
Bookmark
E-Mail Me
The Classics
The O Club
Rantburg Store
Comments Spam
The Bloids
The Never-ending Story
Thugburg
RSS Links
Gulf War I
The Way We Were
Bio
Merry-Go-Blog
Hair Through the Ages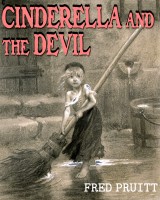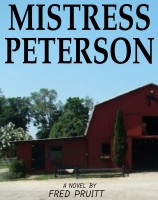 On Sale now!


A multi-volume chronology and reference guide set detailing three years of the Mexican Drug War between 2010 and 2012.

Rantburg.com and borderlandbeat.com correspondent and author Chris Covert presents his first non-fiction work detailing the drug and gang related violence in Mexico.

Chris gives us Mexican press dispatches of drug and gang war violence over three years, presented in a multi volume set intended to chronicle the death, violence and mayhem which has dominated Mexico for six years.
Click here for more information


Meet the Mods
In no particular order...


Steve White
Seafarious
Pappy
lotp
Scooter McGruder
john frum
tu3031
badanov
sherry
ryuge
GolfBravoUSMC
Bright Pebbles
trailing wife
Gloria
Fred
Besoeker
Glenmore
Frank G
3dc
Skidmark
Alaska Paul



Better than the average link...



Rantburg was assembled from recycled algorithms in the United States of America. No trees were destroyed in the production of this weblog. We did hurt some, though. Sorry.
54.159.91.117