Africa Subsaharan
Bashir threatens to 'cut hand' of aggressors
Sudan's president says he will not surrender an inch of land as he vows to retake oil-rich Heglig from South Sudan.
Sudan's president has said he will "cut" the hand of aggressors and retake the disputed oil-producing Heglig region as his country continues to clash with its southern neighbour South Sudan.

Omar al-Bashir told a rally in Sudan's North Kordofan state on Thursday he would not surrender "an inch" of the country and that he would firmly deal with the enemies.

"We will not give them an inch of our country, and whoever extends his hand on Sudan, we will cut it," Bashir told thousands of people in El-Obeid, North Kordofan's capital.

"Heglig is in Kordofan," he said in the speech broadcast on state television, dancing and waving his walking stick. The region accounts for 50 per cent of Sudan's oil production.

Al Jazeera's Peter Greste, reporting from Bentiu, South Sudan, said officials in Juba, the country's capital, had dismissed Bashir's statements as rhetoric.

"They [Sudanese authorities] never really accepted the cessation of the South", Barnaba Benjamin, the South Sudanese minister of information, told our correspondent, referring to the referendum that led to South Sudan becoming an independent state.

Benjamin said the South was not interested in war with Sudan and that "all they're trying to do is defend South Sudan's territorial integrity".
Posted by: tipper || 04/19/2012 08:54 || Comments || Link || E-Mail|| [523 views] Top|| File under:
Syria-Lebanon-Iran
Iran Threatens Military Action Over Abu Musa
The war of words between Tehran and the six-members of the Gulf Cooperation Council over three disputed islands continues to escalate.

Iran's ground forces commander warned the military is ready for action should diplomacy fail, state TV reported on Thursday.

General Ahmad Reza Pourdastan said Iranian forces are "capable of confronting any offender: against Iran's sovereignty over the strategic Abu Musa island in the Persian Gulf.

It was the first time an Iranian military commander commented on the issue since President Mahmoud Ahmadinejad last week made a controversial visit to Abu Musa.

"We do not allow any country to carry out an invasion," Pourdastan said. "If these disturbances are not solved through diplomacy, the military forces are ready to show the power of Iran to the offender. Iran will strongly defend its right."

Abu Musa is situated on the approach to the strategically vital Strait of Hormuz through which much of the world's exportable oil flows.

Iran's Revolutionary Guards and US Navy warships are both currently patrolling the narrow waterway, which Iran has threatened to close should Western pressure continue to mount.

The Bahrain-based US Fifth Fleet has said any attempt to close the Strait of Hormuz would be regarded as an "act of war."

Iran took control of tiny Abu Musa and two nearby islands – the Greater and Lesser Tunb – in 1971, after British forces left the region.
Posted by: tipper || 04/19/2012 08:45 || Comments || Link || E-Mail|| [403 views] Top|| File under:
Great White North
Toronto Islamic center pulls controversial web links
A Toronto Islamic center has removed links on its website that led people to other sites featuring speakers who preach intolerance and terrorism. Its organizers insist they were unaware of any connection to Islamic radicalism.

Since January, the Walk-in Islamic Infocentre has been placing controversial posters in various TTC stations. The ads state that "There is no god but Allah" and advertise the center's website, which had at least two links to other sites featuring Islamic lecturers, including two now banned in Toronto and the U.K. for making pro-terror and anti-Semitic comments. The center removed three of the seven links on its site.

Links to the Islamic Research Foundation, Peace TV and the Muslim World League's Canadian office were taken down as of Wednesday morning, shortly after QMI Agency ran a story about the website.

A spokesman for the center insisted organizers were unaware of the controversial speakers. One was Dr. Zakir Naik, a well-known Indian lecturer who once praised the actions of Osama bin Laden and said "every Muslim should be a terrorist."

Joseph, who spoke on behalf of the center but refused to give his last name said that including those links on the website was a move based on both "stupidity" and "innocence".

"They didn't have a clue. If they had ... they would have said 'Get rid of that' ... They don't align themselves with anything other than (giving) out free information on Islam. That is all they do," he said.

Meir Weinstein of the Jewish Defense League accused those who run the center of "covering up" after the negative attention. Weinstein, along with officials from Canadian Hindu Advocacy, is planning a campaign against the TTC for allowing the ads. He said, "We know who they are, (and) the spotlight was on them. We have to constantly investigate these people."

The TTC has maintained since there is nothing illegal or contrary to the transit commission's policies in the ads, it would be discriminatory to remove them.
Posted by: ryuge || 04/19/2012 06:35 || Comments || Link || E-Mail|| [299 views] Top|| File under:
India-Pakistan
India tests nuke-capable missile able to hit China
India announced the successful test launch Thursday of a new nuclear-capable missile that would give it the capability of striking the major Chinese cities of Beijing and Shanghai for the first time.

The Agni-V missile, with a range of 5,000 kilometers (3,100 miles), still requires a battery of tests before it can be inducted into India's arsenal. But officials hailed the successful launch as a major boost to the country's efforts to counter China's regional dominance and become a respected world power in its own right.

"The nation stands tall today," Defense Minister A.K. Antony said, according to the Press Trust of India.

The test came just days after North Korea's own failed rocket launch, but sparked none of the same global condemnation that greeted that test.

Video released by the government showed the Agni-V taking off from a small launcher on what appeared to be railroad tracks at 8:07 a.m. from Wheeler Island off India's east coast. It rose on a pillar of flame, trailing billows of smoke behind, before arcing through the sky.

The missile hit an altitude of more than 600 kilometers (370 miles), its three stages worked properly and its payload was deployed as planned, the head of India's Defense Research and Development Organization, Vijay Saraswat, told Times Now news channel.

"India has emerged from this launch as a major missile power," he said.
Posted by: tipper || 04/19/2012 02:15 || Comments || Link || E-Mail|| [607 views] Top|| File under:
Iraq
Iran steals $17 billion worth of Iraqi oil annually claims report
A report issued by the London-based International Centre for Development Studies confirmed that Iran is stealing large amounts of oil from neighboring Iraqi fields.

According to the report, Iran steals $17 billion worth of Iraqi oil from fields that are mostly Iraqi and not shared between the two countries. Those fields are home to more than 100 billion barrels and the majority of them are inside the borders of Iraq.

The amount of oil Iran takes from Iraq, the report explained, is estimated at 130,000 barrels and mainly comes from four Iraqi fields: Dehloran, Naft Shahr, Beidar West, and Aban. Iran's violation of Iraqi oil rights also extends to the fields of al-Tayeb and Fakka as well as parts of Majnoun field with an estimated 250,000 barrels.

The total amount of oil Iran steals from Iraq is estimated at 14 percent of Iraqi oil revenue.

The report points out that Iran is using Iraqi oil unilaterally even though the two countries have previously agreed on forming joint committees to regulate the use of oil in border fields. In addition, excavation activities Iran carries out on the border have a negative impact on the quality of Iraqi oil since it affects the pressure in Iraqi fields.
Posted by: tipper || 04/19/2012 02:12 || Comments || Link || E-Mail|| [448 views] Top|| File under:
Home Front: WoT
NYC Trial Details Terror Planning
Defendant Who Pleaded Guilty Describes al Qaeda Training, Subway Bomb Plot


Click on the names to see the articles on this story in the Rantburg archive.

Three former high-school classmates were perilously close to implementing an al Qaeda-inspired plan to detonate suicide bombs in New York City's subways before they were thwarted in 2009, federal prosecutors told a packed courtroom Monday.

The characterization came during opening statements in a trial in Brooklyn federal court which one of the men, Adis Medunjanin, is accused of receiving training by the terrorist organization while in Pakistain and returning to the U.S. with orders to launch a devastating attack.

Mr. Medunjanin has pleaded not guilty


"Wudn't me."


to counts including conspiring to use a weapon of mass destruction, attempting to commit an act of terrorism, conspiring to commit murder abroad and conspiring to provide material support to a terrorist organization.

He is the only one of the suspects who didn't plead guilty. His alleged confessed cohorts will testify against him as part of cooperation agreements with the government. On Monday, one of the men began detailing the trio's road to radicalization and the planning of the alleged mission, which authorities considered to be one of the most viable terrorist threats in the U.S. since the attacks of Sept. 11, 2001.

The trial is notable in that unlike many other terrorism cases, the defendants weren't caught as a part of a federal sting. Instead, the prosecutors said Monday, the attack was fully operational rather than aspirational.

"These men came so close, within days of carrying out this attack," said James Loonam, assistant U.S. attorney for the Eastern District.


This lot can be proud they were self-starters, I s'pose, though eyes were on them.

Mr. Medunjanin faces a maximum term of life in prison if convicted.

His attorney, Robert Gottlieb, said his client was seeking to support the Taliban fighting the U.S. in Afghanistan


Treason as a defence -- interesting. No doubt it's a good deal more clever than it appears.

but denied the 28-year-old Bosnian-born

Moslem

had agreed to carry out

suicide kaboom

s in the U.S. with Najibullah Zazi and Zarein Ahmedzay. Both men have pleaded guilty to a host of terrorism charges.

"The truth is that Adis Medunjanin is not a terrorist," Mr. Gottlieb said. "In this case, the government is just wrong."


He wanted to join the Taliban.
He wanted to fight, and presumably kill, for the Taliban.
The Taliban are a jihadi organization, ie terrorists. Then there's the Al Qaeda connection, which the lawyer seems to have forgotten.
Therefore, Mr. Medunjanin is a terrorist, though he claims he drew the line at dirtying his own nest.
Quod erat demonstratum, as I believe the Latin goes.

He attacked the credibility of the witnesses, saying they were cooperating only to avoid likely lengthy prison terms.

Testimony on Monday began with Mr. Ahmedzay detailing his friendship with Messrs. Medunjanin and Zazi. The three had attended high school together in the New York borough of Queens, and in 2008 they "made a covenant to go to Afghanistan and fight with the mujahedeen against American forces," he said.


It sounds dreadfully romantic in the abstract, when one leaves out all the killing of one's countrymen, and stuff like that.

That summer, Mr. Ahmedzay said, they traveled to Pakistain where they were recruited by al Qaeda operatives who showed them slickly produced propaganda videos, which were played in court, with digital recreations of the 2005 London subway bombings and the car-bombing of the 2008 Danish embassy in Pakistain.The videos, which were played in court, contained "martyrdom" statements by the perpetrators of the attacks.

Mr Ahmedzay said the three were told they would be more valuable as

jacket wallah

s in the U.S. and were given training in use of weapons, Mr. Ahmedzay said. Their handlers encouraged them to identify targets in the U.S. and execute a "mission" during the presidency of George W. Bush, he told the court.


"You're not valuable enough to be true a Lion of Islam, but you'll do as well as a raped woman or a retarded child to carry a bomb. There -- now don't you feel better?"

Mr. Ahmedzay said he spoke with his two friends at the time and said, "We had come here to give our lives, to seek martyrdom...now are we going to accept or reject it?"

He said the men accepted the mission and began planning it.


"Woo hoo! Ok, srsly, guys -- who wants to be mentally broken, and who wants to be mentally deficient?"

Mr. Ahmedzay, a taxi driver, would case prominent targets. Mr. Medunjanin, a doorman in a New York City building, would be a suicide bomber and Mr. Zazi, an airport-shuttle driver in Colorado, would seek bomb-making materials and build the explosive, Mr. Ahmedzay said.

The original plan called for a car-bomb targeting major New York landmarks such as Grand Central Terminal, Times Square and the New York Stock Exchange, the witness said. But when Mr. Zazi said he couldn't build a big enough bomb because he had lost a page of his notes,


Wow. That must have been why he emailed, asking for directions.

they decided on suicide belts to target the subway during rush hours, Mr. Ahmedzay testified.

The attack was abandoned when Mr. Zazi realized he was being watched by federal and local authorities while on a car trip to New York.


That was when he was stopped by police on the bridge, if I recall correctly.

At the time of his guilty plea in February 2010, prosecutors said Mr. Zazi had purchased large amounts of chemicals needed to produce the explosive TATP,


A.k.a. Mother of Satan, because it's so unstable...

which was used in the bombing of London's transit system in 2005. Prosecutors alleged that Mr. Zazi used a hotel room near Denver, where

Sherlocks

later found bomb-making residue. Mr. Zazi traveled to New York in September, and along with the others plotted the timing of the attack and where to make the explosives, according to prosecutors.

Mr. Ahmedzay said he lied repeatedly to the FBI during the investigation and destroyed evidence.


No doubt that seemed clever at the time...

Mr. Gottlieb, the defense attorney, zeroed in on Mr. Ahmedzay's cooperation agreement with the government and called his credibility into question during cross examination.

"You would be willing to kill, to set off a bomb, but you wouldn't lie to a jury?" he asked the witness.

Noting that Mr. Ahmedzay faces a range of no prison time to life, Mr. Gottlieb asked Mr. Ahmedzay how much time he hopes to serve in exchange for his testimony.

"I hope to get that zero years you mentioned, sir," the witness replied.

Mr. Zazi, who was described by authorities as the leader of the cell at the time of his arrest, was expected to testify Tuesday..
Once in Pakistan, Ahmedzay said, they were taken instead to an al-Qaida training camp in northwestern Pakistan and urged to carry out a suicide mission in the United States. The men agreed, and after returning to the U.S., Zazi began assembling ingredients for the bombs, including nail polish remover and peroxide from beauty supply stores.

Ahmedzay testified they discussed potential targets with their al-Qaida handlers in Pakistan, including Times Square, the New York Stock Exchange, Grand Central Station and Pennsylvania Station, but did not settle on a definite one. The goal, he said, was to strike a crowded subway station during rush hour, to maximize civilian casualties.

Medunjanin's lawyer, Robert Gottlieb, said Medunjanin never intended to hurt anyone when he crashed his car into another vehicle on a New York City bridge just after calling a police emergency line to say that he "loved death more than you love your life."
Prosecutors termed that a jihadist slogan, but Gottlieb told the jury that Medunjanin meant only to kill himself, rather than be falsely branded as a Muslim terrorist.
According to Najibullah Zazi, the confessed mastermind of the foiled 2009 subway bomb plot, accused terrorist Adis Medunjanin "was a role model to us," because he was most knowledgeable in Islam.

According to Zazi and Ahmedzay, who also pleaded guilty, the trio became close friends after high school, bonding over their dedication to Islam - and to the Internet lectures of radical Imams. As they grew angry at the American presence in Afghanistan, they decided to go there to fight to the death  - to"perform jihad," as Zazi testified.

Zazi, who operated a food cart in New York, said he used more than 10 different credit cards to buy cameras, computers, jewelry and airline tickets to Pakistan in 2008.

The prosecution plans also to put on the stand two other confessed terrorists, including Saajid Muhammad Badat, a Briton convicted of plotting to use a shoe bomb to blow up an airliner.
Continued on Page 49

This article starring:
Adis Medunjanin
Najibullah Zazi
Saajid Muhammad Badat
Zarein Ahmedzay
Posted by: trailing wife || 04/19/2012 00:00 || Comments || Link || E-Mail|| [374 views] Top|| File under:
Iraq
Barzani visits Turkey as alliance with Iraqi Kurds deepens
Massoud Barzani, president of the Kurdistan Regional Government (KRG), is set to visit Turkey on Thursday and Friday to speak with Turkish officials and Iraqi Vice President Tariq al-Hashemi, on bilateral relations, regional developments, the fight against terrorism and serious internal political issues in Iraq, Today's Zaman reported.

A Foreign Ministry statement said Barzani was scheduled for a two-day visit, and was expected to be received by President Abdullah Gül, Prime Minister Recep Tayyip Erdoğan and Foreign Minister Ahmet Davutoğlu.

Sedat Laçiner, the rector of 18 Mart University in Çanakkale, told Today's Zaman that this was neither Barzani's first visit to Turkey nor his last and added that the essence of Barzani's visit was not to meet with Hashemi only, as was claimed by some. "This is not an extraordinary visit. Barzani has also had discussions with senior American officials recently. The Kurdistan Workers' Party [PKK] issue, Iraq's domestic issues and the crisis in Syria are expected to be discussed during his visit to Turkey," said Laçiner.

Turkey was content with Barzani's recent meeting with US leaders, where he spoke out against Iraqi Prime Minister Nouri al-Maliki's monopolization of political power in Iraq, which Turkey is also very critical of, and a broad range of other issues, including encouraging the KRG to continue engaging in the Iraqi political process under the auspices of Iraq's constitution. Barzani said US President Barack Obama and Vice President Joe Biden reassured him that the United States would remain committed to cooperation with Kurdistan and committed to helping Iraq solve its serious internal political disputes.

Laçiner underlined that the relations between Turkey and Barzani have improved and become closer in recent times compared to the past. "In the past, Turkey and Barzani had very different relations, but today they meet as two close allies. So, this meeting will be a meeting of two partners," said Laçiner. He added that both sides -- Turkey and Barzani -- were in serious cooperation on many issues, including PM Maliki's policies and the PKK.

Barzani is also expected to meet with Hashemi, for whom the Shiite-led central government issued an arrest warrant in late 2011. Hashemi already stated that he will return to Iraq and will not seek political asylum in neighboring countries. Last week Hashemi came to Turkey, seeking political support. He met with Prime Minister Erdoğan and other officials to assess the situation in Iraq.

When asked about Iraqi Vice President Hashemi's situation, Laçiner stated that Turkey prefers Hashemi stay in Iraq. "Turkey wants Hashemi to live in his own country, Iraq, and to find solutions to the domestic problems of Iraq by preventing the occurrence of serious mistakes," said Laçiner.

Hashemi is trying to bolster his case, that he remains a key member of Iraq's government despite being a wanted man in Baghdad on charges of terrorism. The KRG refuses to hand over the fugitive vice president to the central government, despite calls from Baghdad.

The KRG's relations with the Shiite-led government, which already has long-running disputes with Kurds over territory and oil, were strained further when Vice President Hashemi, one of Iraq's leading Sunni politicians, fled Baghdad for the Kurdish north in December to avoid prosecution at the hands of the Maliki-led government on charges of running death squads.

Tayyar Arı, a professor at Uludağ University, told Today's Zaman that despite many problems, Turkey's relations with the KRG have improved in the recent years and that both sides have managed to agree on specific issues. "Especially after Maliki's policies in Iraq, it became compulsory for Turkey and the KRG to be in close contact. Maliki's insincere attitude towards Sunnis led Turkey to take more initiatives towards the Sunni issue. Hashemi's visit to the KRG, Qatar, Saudi Arabia and Turkey shows that the problem is not solved yet," said Arı.

He underlined that Hashemi was not going to be the sole topic that would be discussed between Turkish senior officials and Barzani. "Regional security issues, in particular border security, border operation and PKK infiltration, are still a top concern for Turkey. The KRG is trying to cooperate with Turkey on these issues," said Arı.

Arı also noted that the Syrian crisis will be the other serious topic expected to be discussed. "Kurds' expectations, Assad's stance on Kurds, Turkey's approach to Kurds in Syria and Barzani's expectations from the Syrian issue will be the topics on the table," said Arı.

Barzani is scheduled to hold a national Kurdish conference in Arbil in the forthcoming days at which he is expected to make a call on the PKK to lay down its arms or be isolated.
Posted by: Steve White || 04/19/2012 00:00 || Comments || Link || E-Mail|| [299 views] Top|| File under:
Syria-Lebanon-Iran
US aircraft carriers not allowed to stop in areas designated by Iran
The commander of the Iranian Armed Forces said on Wednesday that Iran has notified the two U.S. aircraft carriers deployed in the Persian Gulf that they are not allowed to stop in certain areas of the Persian Gulf designated by Iranian naval forces, MNA reported.

"We had previously notified them that they must not stop in the areas of the Persian Gulf which are considered areas of threat for us, and they heeded the warning," Major General Ataollah Salehi said in an interview with the Persian service of the Fars News Agency published on Wednesday.

He also said that the passage of U.S. aircraft carriers through the Persian Gulf is only a "publicity stunt" that has no military value.

Salehi added, "They are soft targets for us."


Sure, Sparky, you keep on thinking that...

The Associated Press reported on April 9 that the U.S. Navy has deployed a second aircraft carrier to the Persian Gulf amid rising tensions with Iran over its nuclear program.

According to the report, Commander Amy Derrick-Frost of the Bahrain-based 5th Fleet said on the same day that the deployment of the nuclear-powered USS Enterprise along the Abraham Lincoln carrier strike group marks only the fourth time in the past decade that the Navy has had two aircraft carriers operating at the same time in the region.
Posted by: Steve White || 04/19/2012 00:00 || Comments || Link || E-Mail|| [401 views] Top|| File under:
China-Japan-Koreas
China Halts Repatriation of N.Korean Defectors
The Chinese government has halted the repatriation of North Korean defectors, apparently in response to South Korean requests.


This is just for the rubes in the West. "Look, China is getting tough!" the rubes will say, and then they'll demand that we feed North Korea 'as a good will gesture'.

The Yomiuri Shimbun on Wednesday cited an official from China's Liaoning Province as saying China, which had been repatriating up to 30 North Korean defectors a day since the death of North Korean leader Kim Jong-il in December, recently stopped doing so.

"North Korea failed to inform China of specific plans to launch its missile last Friday," another Chinese official told the Japanese daily, which added that Beijing's anger at being kept in the dark played a role in the decision to stop the repatriations.

China drew condemnation from international human rights groups by claiming North Korean defectors were not political refugees but merely economic migrants searching for work. But the Yomiuri said Beijing's stance appears to have changed since Chinese President Hu Jintao met his South Korean counterpart Lee Myung-bak on the sidelines of the Nuclear Security Summit in Seoul last month, when Hu pledged to "respect" the South's request to stop repatriating them.
Posted by: Steve White || 04/19/2012 00:00 || Comments || Link || E-Mail|| [670 views] Top|| File under:
India-Pakistan
LHC issues notice on Hafiz Saeed's plea for security
[Dawn] The Lahore High Court on Wednesday issued notice to the federal interior ministry and Punjab home department for April 25 on a petition filed by Jamaatud Daawa chief Hafiz Muhammad Saeed



...who would be wearing a canvas jacket with very long sleeves anyplace but Pakistain...


and his aide Hafiz Abdur Rehman Maki for security following announcement of bounty on them by the United States.

LHC Chief Justice Sh. Azmat Saeed was hearing the petition who also directed petitioners to approach the home department Punjab for security.

Earlier, the petitioner's counsel submitted that Pak courts had exonerated Hafiz Saeed


...founder of Lashkar-e-Taiba and its false-mustache offshoot Jamaat-ud-Dawa. The United Nations declared the JuD a terrorist organization in 2008 and Hafiz Saeed a terrorist as its leader. Hafiz, JuD and LeT are wholly-owned subsidiaries of the Pak intel apparatus, so that amounted to squat...


from charges levelled against him by India and the US.
Posted by: Fred || 04/19/2012 00:00 || Comments || Link || E-Mail|| [295 views] Top|| File under: Lashkar e-Taiba
Arabia
UK Ambassador : Hadi makes progress against Al-Qaeda
[Yemen Post] UK Ambassador to Yemen Nicholas Hopton has said the Yemeni President Abdu Rabo Mansour Hadi made progress in fighting Al-Qaeda, pointing out that he could play a major role in implementing the GCC-mediated power transfer deal

In remarks to the military-run online website, 26 September, Hopton further said that the United Kingdom strongly cooperates with Yemen in its fight against Al-Qaeda, indicating that Al-Qaeda never represents Islam.

He further stressed

Britannia

will continue its support to Yemen in political and economic fields, and help it overcome all its challenges and difficulties.

He called on all Yemeni sides to work for the success of the national dialogue conference to be hold in the few upcoming months.

While Hadi faces many challenges that include the restructuring the armed forces, recovering the fragile economy of the state , risks of secession in the South and rebellions in north, he vowed to defeat Al-Qaeda.

Yemen has been battling groups linking to Al-Qaeda for two weeks in some town of Abyan governorate after the group's lethal bids to expand in Abyan.

Many world countries, especially the Unties States, the European Union


...the successor to the Holy Roman Empire, only without the Hapsburgs and the nifty uniforms and the dancing...


and Yemen's neighboring GCC States pay much attention to Yemen as Al-Qaeda poses a significant and continuing threat to the global community.

Terrorist groups that exploited the state's turbulence to expand are viewed as a potential menace to the global community, in particular as a Yemen is located in sea lanes that are used to supply large amounts of crude to Western markets.

Yemen's Interior Ministry stated on Wednesday that it will expand its war against Al-Qaeda, saying that it will not halt its fight against Al-Qaeda until the defeat of the organization.


Posted by: Fred || 04/19/2012 00:00 || Comments || Link || E-Mail|| [281 views] Top|| File under: al-Qaeda in Arabia
Ben Laden's Family Arriving to Yemen
[Yemen Post] The late Osama bin Laden's


... Maybe his Mom misses him...


Yemeni widow and children will be deported back to Yemen from Pakistain on Wednesday, a foreign ministry official told Yemen Post.

The family would first be heading to

Soddy Arabia

, where Bin Laden's other wives will land and later head to Yemen.

No additional security precautions are expected in Yemen in the timing of the family's arrival.

Posted by: Fred || 04/19/2012 00:00 || Comments || Link || E-Mail|| [576 views] Top|| File under: al-Qaeda
Africa Horn
Germany expands military mission against Somali pirates
[Shabelle]
The German cabinet has agreed on new rights for the Bundeswehr in the fight against piracy off the coast ofSomalia. If parliament approves, the mission -- previously restricted to the sea -- will be taken inland.

The German government agreed to expand an EU mandate on Wednesday to allow the Bundeswehr to target inland Somali pirate bases as part of the European Union


...the successor to the Holy Roman Empire, only without the Hapsburgs and the nifty uniforms and the dancing...


anti-piracy Atalanta mission.

The German military had previously been restricted to only carrying out missions at sea, but the cabinet has now advocated that airborne attacks be allowed up to two kilometers inland. In line with an EU amendment in March, pirates' weapons, ships or fuel depots can all be targeted.

The mandate does not sanction the deployment of any military personal on the ground.

"It is a small, useful additional military option," German Defense Minister Thomas de Maiziere said as he arrived at a meeting of NATO


...the North Atlantic Treaty Organization. A cautionary tale of cost-benefit analysis....


defense ministers inBrusselson Wednesday.

He added thatBerlinshould not stand in the way of passing the mandate, which now needs final approval in parliament. But with skepticism among the opposition, this may be problematic.

"The decision comes at a time in which the pirate attacks on convoys and well-secured are declining," Rolf Mützenich, a

front man

for the opposition Social Democrats (SPD) told news agency

Rooters

. The SPD has pledged to vote against or abstain from the vote, which is scheduled to take place in May.

Green Party leader Renate Künast, meanwhile, described the decision as a "false development."

The waters offSomaliaare considered among the most dangerous in the world, with 230 pirate attacks reported last year alone.

In light of ongoing attacks, the German parliament voted last year to extend their contribution to the Atalanta mission until December 18, 2012.

Posted by: Fred || 04/19/2012 00:00 || Comments || Link || E-Mail|| [296 views] Top|| File under: Pirates
South hold on key oil field must end by 'hook or crook': Sudan
[Daily Nation (Kenya)] Sudan is pursuing both military and diplomatic measures to end the South's eight-day occupation of its key Heglig oil field, but it must stop "by hook or crook," a foreign ministry official said on Wednesday.

"Military steps are underway ... and they are calculated measures," Omar Dahab, head of the ministry's crisis team, told a news conference.

"At the same time, they are taking into consideration the diplomatic and good offices efforts regarding the ending of the occupation.

"We have to end the occupation by hook or crook, by either way."

Clashes broke out last month in the Heglig area and escalated last week with waves of aerial bombardment hitting the South and Juba's seizure of Heglig on April 10.

Sudan's military has released virtually no information about the situation on the ground but said last Saturday its forces were kilometres (miles) from Heglig.

Many in Khartoum are asking how the South was able to take over the area so easily in the first place.

South Sudan's army has vowed to hold its positions in Heglig, despite air strikes.

Posted by: Fred || 04/19/2012 00:00 || Comments || Link || E-Mail|| [284 views] Top|| File under: Govt of Sudan
India-Pakistan
Army wants political ownership of Fata operations
[Dawn]
No army in the world could win war without the support of its countrymen and political ownership of the ongoing military operations in militancy-hit areas of the country was necessary to achieve long-lasting peace,

Beautiful Downtown Peshawar

Corps Commander Lt-Gen Khalid Rabbani said on Tuesday.

Addressing participants of a seminar on 'War on terror and role of Pakistain Army' at University of Peshawar (UoP), the corps commander said from 2008 to 2012, the government's writ had been re-established in 91 per cent of Fata, while the situation in the remaining areas was under control.

He said around 3,300 Pakistain Army personnel had lost lives in the line of duty in the war against terrorism and more than 10,000 had been severely injured in various operations.


Perhaps if y'all didn't have all those pet terror groups, you wouldn't have been bitten by them...

"We and the whole nation feel proud of those, who have laid lives for peace in a war where there is only one option for us and that is to win it," he said

Lt-Gen Khalid said Pakistain Army had conducted more than 300 major and 760 minor operations in militancy-hit areas over the last few years, mostly in 2009-10. He said peace had been restored in the entire northern region of Pakistain and road accesses to most of Fata had been established.

The corps commander said the army was working on a sustainable development plan for Fata to improve livelihood of locals.

He said the army had been carrying out 52 educational projects in Fata and they included establishment of a cadet college in South
Wazoo Agency, Khyber Institute of Technical Education and Waziristan Institute of Technical Education.

Lt-Gen Khalid called for gradual mainstreaming of Fata and said its infrastructure development was imperative for socioeconomic development in the region.

He said the army went to an area for pace at the request of the federal government. He denied that the army consumed eight per cent of the budget and said all three forces i.e. army, navy and air force consumed 17 per cent of the country's total budget, while the army shared in it was 8.7 per cent.

Chairman of UoP Political Science Department Professor Dr AZ Hilali, whose department organised the seminar, highlighted the importance of the seminar and said it was a sign of solidarity with Pakistain Army, which rendered great sacrifices for peace in the country.

Posted by: Fred || 04/19/2012 00:00 || Comments || Link || E-Mail|| [313 views] Top|| File under: Govt of Pakistan
Africa Horn
Bashir Threatens to Oust S. Sudan 'Insect' Government
[An Nahar] Sudan's President Omar al-Bashir

Head of the National Congress Party. He came to power in 1989 when he, as a brigadier in the Sudanese army, led a group of officers in a bloodless military coup that ousted the government of Prime Minister Sadiq al-Mahdi and eventually appointed himself president-for-life. He has fallen out with his Islamic mentor, Hasan al-Turabi, tried to impose shariah on the Christian and animist south, resulting in its secessesion, and attempted to Arabize Darfur by unleashing the barbaric Janjaweed on it. Sudan's potential prosperity has been pissed away in warfare that has left as many as 400,000 people dead and 2.5 million displaced. Omar has been indicted for genocide by the International Criminal Court but nothing is expected to come of it.
threatened Wednesday to overthrow South Sudan's "insect" government, as world powers tried to pull the rivals from the brink of an all-out war after the South seized a key oil field.

"Our main target from today is to liberate South Sudan's citizens from the SPLM (Sudan People's Liberation Movement)," Bashir said, adding that the southern regime cannot be called a "movement".

"We call it an insect... trying to destroy Sudan, and our main target from today is to eliminate this insect completely."

He spoke at a rally in support of troops who hope to reclaim Sudan's most important oil field, Heglig, from South Sudanese troops who seized it eight days ago.

"In a few hours you are going to listen to good news from your brothers in Heglig," he told about 3,000 youths, some of them dressed in military gear.

"Heglig will not be the end. The end will be in Juba," the South's capital, said Bashir, whose audience sang songs about jihad, or holy war.

War debris litters the rust-colored dirt road into occupied Heglig, where bodies of dead Sudanese soldiers lie scattered. One fell beside a leaking oil facility. Another died in a former Sudanese military compound.

In the face of Bashir's words, South Sudan called for negotiations.

"We can only resolve this through talks with the African Union


...a union consisting of 53 African states, most run by dictators of one flavor or another. The only all-African state not in the AU is Morocco. Established in 2002, the AU is the successor to the Organisation of African Unity (OAU), which was even less successful...


," South Sudan's Minister of Information, Barnaba Marial Benjamin, told Agence

La Belle France

Presse.

While Bashir forecast an imminent victory, a foreign ministry official said Sudan is pursuing both military and diplomatic measures to get South Sudan out of the area.

"Military steps are underway... and they are calculated measures," Omar Dahab, head of the ministry's crisis team, told a news conference.

"At the same time, they are taking into consideration the diplomatic and good offices efforts regarding the ending of the occupation.

"We have to end the occupation by hook or crook, by either way."

Sudan's military has released virtually no information about the situation on the ground but South Sudan has vowed to hold its positions in Heglig, despite air strikes.

"We thought that we could only resolve this peacefully around a table, but Sudan has been using Heglig as a base to launch attacks on the South," Benjamin said.

Clashes broke out last month in the Heglig area and escalated last week with waves of aerial bombardment hitting the South and Juba's seizure of the oil center on April 10.

The United Nations


...what started out as a a diplomatic initiative, now trying to edge its way into legislative, judicial, and executive areas...


, the United States and the European Union


...the successor to the Holy Roman Empire, only without the Hapsburgs and the nifty uniforms and the dancing...


have criticized the South's occupation of the oil field, equally denouncing Sudanese air strikes against the South.

There are widespread fears that the fighting will spread.

It is already the worst since South Sudan won independence in July after a 1983-2005 civil war which killed two million people.

On Tuesday, the U.N. Security Council discussed possible sanctions against Sudan and South Sudan in a bid to halt a wider war.

But Dahab said penalizing both the aggressor and the victim would be wrong.

"Logically it should be directed to the aggressor," he said.

Air strikes have killed several South Sudanese civilians and earlier this week damaged a U.N. peacekeeping camp in the South's Unity State.

The two Sudans are locked "in a logic of war," with hardliners controlling both countries, international peace envoys told the U.N. Security council.

Although South Sudan disputes it, Heglig has been internationally regarded as being part of Sudan.

Princeton Lyman, the U.S. special envoy on Sudan and South Sudan, is expected in Khartoum on Thursday after a meeting in the South's capital Juba with President Salva Kiir.

His message will stress "that we need an immediate and unconditional cessation of violence, and we need both sides to get back to the AU process," State Department

front man

Mark Toner said.

He was referring to talks on a variety of protracted disputes brokered by the African Union. Sudan pulled out of those talks after the Heglig attack.

Both sides reported a deadly skirmish on Tuesday around their borders just outside the contested Abyei area, about 170 kilometers (105 miles) west of Heglig.

Khartoum's foreign ministry said rebels from Sudan's Darfur region have been photographed alongside South Sudanese troops in Heglig, but the rebels denied any involvement.

In another development, the impoverished South joined the World Bank and the International Monetary Fund on Wednesday.

Posted by: Fred || 04/19/2012 00:00 || Comments || Link || E-Mail|| [402 views] Top|| File under: Govt of Sudan
Arabia
Interior Ministry to expand war against Al-Qaeda
[Yemen Post]
Yemen's Interior Ministry has declared its intention to expand war against Al-Qaeda, stating that it will not halt its fight against Al-Qaeda until the defeat of the organization.

Violent

festivities

have been continuing for two weeks in Lawdar town of Abyan governorate between Al-Qaeda

snuffies

who attempt to take control on the town and

rustics

backed by the army.

Al-Qaeda has been taking control on several towns of Abyan which include Zinjibar, the capital of the governorate, since May as it exploited Yemen's disturbance in the past year.

In a statement, the Interior Ministry has affirmed that the war against terrorism will expand to everywhere Al-Qaeda or any other

forces of Evil

groups existed.

It stated that Al-Qaeda received painful blows in Abyan, affirming that dozens of its operatives were killed and

maimed

.

Local officials say that over 150 Al-Qaeda

snuffies

were killed during the recent

festivities

, but the organization denies that.

The Interior Ministry highly appreciated the role played by

rustics

who formed what is called public committees to fight the

krazed killer

s.

Yemen's Defense Ministry said that air raids in a southern town have killed six Al Qaeda-linked fighters, pointing out that the raids were carried out early Wednesday against

krazed killer

positions in the southern town of Lawder in Abyan province.

Military sources have said About 200 soldiers of US-trained Yemeni forces were sent to fight Al-Qaeda

snuffies

in Lawdar of Abyan governorate, reiterated that the former president President-for-Life Ali Abdullah Saleh


... Saleh initially took power as a strongman of North Yemen in 1977, when disco was in flower, but he didn't invite Donna Summer to the inauguration and Blondie couldn't make it...


had refused to send the US-trained counter-terrorism forces to fight Al-Qaeda.

The sources said President Abdu Rabo Mansour Hadi had ordered to send forces to engage in street fight with al-Qaeda.


Posted by: Fred || 04/19/2012 00:00 || Comments || Link || E-Mail|| [280 views] Top|| File under: al-Qaeda in Arabia
India-Pakistan
Forced donations
[Dawn] After successfully infusing terror in the minds of the masses, some Taliban groups are now involved in extorting money from businessmen -- based in Khyber-Pakhtunkhwa


... formerly NWFP, still Terrorism Central...


, police officials say.

Umar Riaz, the senior superintendent police (SSP) who heads the investigation branch in

Beautiful Downtown Peshawar

, says cases of extortion by Taliban have been reported in Peshawar's Matani area. The Taliban of
Mohmand


... Named for the Mohmand clan of the Sarban Pahstuns, a truculent, quarrelsome lot. In Pakistain, the Mohmands infest their eponymous Agency, metastasizing as far as the plains of Peshawar, Charsadda, and Mardan. Mohmands are also scattered throughout Pakistan in urban areas including Karachi, Lahore, and Quetta. In Afghanistan they are mainly found in Nangarhar and Kunar...


Agency also receive protection money or bhatta from Mohmand traders based in Khyber-Pakhtunkhwa as well as in their native tribal agency. "Around 50 per cent of the people contacted by such groups agree to pay bhatta after doing some bargaining over the amount," says an official of the Intelligence Bureau (IB) who does not want to be named. This, the traders believe, is better than being kidnapped and going through the emotional and physical trauma attached with kidnapping, he adds.

A police source who knows how the extortion system works, tells the Herald that the Taliban usually have detailed information about the wealth, income and assets of the people they call to demand bhatta. "First they [the

myrmidon

s] make a call to their target and ask for money. If the receiver of the call says that it is impossible for him to arrange the huge amount of money being demanded, he is provided with all the information about his assets including his bank balance," the source says. At the next stage, an

bomb

is blown up in his car or near his house, in order to make him realise that he has no option but to pay, he adds.

In one such case, according to the IB official, the Taliban sent a message to a Matani-based hundi operator and demanded three million rupees as bhatta which the Taliban usually dub as donation for their "holy cause". After the businessman did not pay the money, the

snuffies

blew up a bomb near the entrance of his house, killing a women working in the house. Officials say such terror tactics also force most people paying bhatta to avoid registering cases with the police.

Posted by: Fred || 04/19/2012 00:00 || Comments || Link || E-Mail|| [372 views] Top|| File under: TTP
Africa North
Top Egypt Islamist Says Military Seeking to Keep Power
[An Nahar] The powerful

Moslem Brüderbund

's Khairat al-Shater, barred from Egypt's first post-Arab Spring presidential election, accused the country's military rulers on Wednesday of seeking to stay in power and promised an anti-government protest.

He spoke after the electoral commission confirmed that 10 candidates had been barred from standing, rejecting challenges by him and another Islamist and the old regime's spy chief.

"The way the Supreme Council of the Armed Forces (SCAF) runs Egypt ... shows manipulation in the democratization process and a desire to prevent people from democratically electing their president," Shater told journalists.

He accused the SCAF of seeking "to extend the transitional period," which is scheduled to end in June after a president is elected.

"The SCAF wants to pull the strings of power from behind the scenes," said the wealthy businessman.

Shater said the Islamists would join a demonstration on Friday organized by the same movements that ousted long-time president Hosni Mubarak


...The former President-for-Life of Egypt, dumped by popular demand in early 2011...


last year.

He called on Egyptians to "protect the revolution," warning that plans for electoral fraud and vote-buying were under way.

He promised "to topple the remains of the Mubarak regime."

Shater also urged support for another

Moslem Brüderbund

candidate, Mohammed Morsi, chairman of the movement's Freedom and Justice Party.

On Tuesday, the electoral commission confirmed that 10 candidates had been barred from the May 23-24 presidential election, including Shater, Mubarak's ex-spy chief Omar Suleiman


... Now former Vice president of Egypt. From 1993 until his appointment to that office in 2011 he was Minister without Portfolio and Director of the Egyptian General Intelligence Directorate (EGID)...


and Salafist candidate Hazem Abu Ismail.

Shater, who was in jail last year on charges of terrorism and money laundering, was barred because of a law that those who have been freed from jail may only run for office six years later.

Vocally anti-American Abu Ismail is out of the race because his late mother held US nationality, violating electoral rules that candidates, their parents and their wives must have only Egyptian citizenship.

Among the candidates still able to run are former Arab League


...an organization of Arabic-speaking states with 22 member countries and four observers. The League tries to achieve Arab consensus on issues, which usually leaves them doing nothing but a bit of grimacing and mustache cursing...


chief
Jerry Lewis doppelgänger Amr Moussa


... who has been head of the Arab League since about the time Jerry and Dean split up ...


and Abdelmoneim Abul Fotouh, a one-time member of the powerful Brotherhood.

"It's a very important decision because it eliminates the most controversial candidates," said Mustafa Kamel al-Sayyed, professor of political science at Cairo University.

It is expected that those who would have voted for Suleiman would support Moussa, and Islamists may back Abul Fotouh.

But with the only Salafist candidate out of the race, "there is fear of reactions from the Abu Ismail supporters, who are not very disciplined," said Sayyed.

Those supporters, many of whom believe the ban is a conspiracy against their candidate orchestrated by Egyptian authorities and backed by the United States, protested outside the electoral commission on Wednesday.

"There was a falsification of documents" to eliminate the candidate, said Osama Sami.

"And if there was fraud this time, then there is likely to be fraud during the presidential election," he charged.

The Salafists


...Salafists are ostentatiously devout Moslems who figure the ostentation of their piety gives them the right to tell others how to do it and to kill those who don't listen to them...


also vented their fury against the army council ruling Egypt.

"Down with the military! The Egyptian army is ours. The council does not represent us," they chanted.

Although expected in some quarters, the news of the decision threw the presidential campaign into turmoil as the fate of a new constitution remains hanging in limbo.

The latest developments in the presidential campaign further complicate the transition to democracy after the ouster of Mubarak.

Last week, a Cairo court suspended the Islamist-dominated commission tasked with drafting a new constitution amid a boycott by liberals, moderate

Moslem

s and the Coptic church.

The panel, which is evenly divided between parliamentarians and public figures, was elected by the parliament. But most of its members were from the

Moslem Brüderbund

and Salafist fundamentalists who hold the majority in both houses of parliament.

The secular parties claimed their presence was only used as a smoke screen allowing the Islamists to draft a basic law reflecting their ideologies.

The prestigious Sunni Islamic institution, Al-Azhar, and the Coptic Orthodox Church of Egypt have also boycotted the panel.

Islamists believe the commission should reflect the composition of a parliament where the FJP holds nearly half the seats and the Salafist al-Nour party almost one quarter.

The secularists want a more balanced commission, fearing the Islamist grip would lead to the strengthening of a demand for Islamic Sharia law to be the point of reference for legislation.

Posted by: Fred || 04/19/2012 00:00 || Comments || Link || E-Mail|| [294 views] Top|| File under: Arab Spring
Africa Horn
Ethiopian troops to soon leave Somalia, PM says
[Shabelle] Ethiopian troops fighting al-Qaeda-linked

snuffies

in neighboringSomaliawill soon return home,Ethiopia's prime minister said Tuesday.

Prime Minister Meles Zenawi said regions ofSomaliacurrently controlled by Ethiopian forces will be handed over to troops fromBurundi,Kenya,DjiboutiandRwanda.

The first three countries have troops inSomaliaas part of the African Union


...a union consisting of 53 African states, most run by dictators of one flavor or another. The only all-African state not in the AU is Morocco. Established in 2002, the AU is the successor to the Organisation of African Unity (OAU), which was even less successful...


peacekeeping force.Rwandadoes not currently have troops inSomalia.

Ethiopian troops moved into Somalia at the beginning of the year. Meles said the mission has accomplished "very good results" in fighting al-Shabaab



... Harakat ash-Shabaab al-Mujahidin aka the Mujahideen Youth Movement. It was originally the youth movement of the Islamic Courts, now pretty much all of what's left of it. They are aligned with al-Qaeda but operate more like the Afghan or Pakistani Taliban...




bad boy

s.

He did not provide a timeline for such a withdrawal and handover.

"The aim of our involvement was to aide the (Somali) transitional government and help weaken Shabaab

bad boy

s. And it has been successful," Meles told the country's parliament.

Meles said Ethiopian forces have met little military resistance inSomalia, although al-Shabaab has claimed to have carried out several deadly attacks against the Ethiopian troops.

He also told parliament thatEthiopiawould not become involved in a war with archrivalEritrea. Last month Ethiopian troops moved into neighboringEritreaand attacked three military camps in response to

bad boy

attacks on tourists insideEthiopia.

Posted by: Fred || 04/19/2012 00:00 || Comments || Link || E-Mail|| [303 views] Top|| File under: al-Shabaab
Who's in the News
31
[untagged]
3
Govt of Sudan
3
al-Shabaab
3
al-Qaeda in Arabia
2
Arab Spring
2
Govt of Pakistan
2
TTP
1
Govt of Syria
1
Pirates
1
al-Qaeda in Pakistan
1
Lashkar e-Taiba
1
al-Qaeda
Bookmark
E-Mail Me
The Classics
The O Club
Rantburg Store
Comments Spam
The Bloids
The Never-ending Story
Thugburg
RSS Links
Gulf War I
The Way We Were
Bio
Merry-Go-Blog
Hair Through the Ages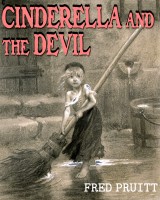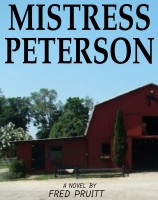 On Sale now!


A multi-volume chronology and reference guide set detailing three years of the Mexican Drug War between 2010 and 2012.

Rantburg.com and borderlandbeat.com correspondent and author Chris Covert presents his first non-fiction work detailing the drug and gang related violence in Mexico.

Chris gives us Mexican press dispatches of drug and gang war violence over three years, presented in a multi volume set intended to chronicle the death, violence and mayhem which has dominated Mexico for six years.
Click here for more information


Meet the Mods
In no particular order...


Steve White
Seafarious
Pappy
lotp
Scooter McGruder
john frum
tu3031
badanov
sherry
ryuge
GolfBravoUSMC
Bright Pebbles
trailing wife
Gloria
Fred
Besoeker
Glenmore
Frank G
3dc
Skidmark
Alaska Paul



Better than the average link...



Rantburg was assembled from recycled algorithms in the United States of America. No trees were destroyed in the production of this weblog. We did hurt some, though. Sorry.
54.80.198.173