Afghanistan
8 Children Killed In Kabul Explosion
At least eight children were killed and two others wounded in an explosion in Se Bangi area of Kabul.

Police chief of PD13 in Kabul said the children died while playing at a construction site in Se Bangi.

The families of the children say they were killed in a rocket attack but police reject these claims and say the children found an old explosive device possibly left over from a previous war.

Mohammad Ali Behsudi head of Kabul PD13 police headquarters said: "As you see the place is (also) in ruins and the children found an old explosive device from under rubble but it was not a rocket. We visited the scene and it is clear it was not a rocket,"

Eyewitnesses say the blast occurred when the children were busy playing in the rubble.

Ahmad Fahim one witness said: " I was at home when I heard the blast. It sounded like the blast of a gas cylinder. When I arrived at the scene and saw all these children laying there. About two or three were wounded. The rest were dead."

Sayed Farid another witness said: "I heard the blast and just one minute after I arrived in the area I saw five were wounded. We took them to hospital,"

The children aged between nine and 14 years old mostly come from one family.

Rahmatullah, a relative of some of the deceased said: "It was a rocket and the 13th police district officers found a piece of rocket remaining inside my house."

Another relative, Mohammad Ali said: "Before the blast there was a huge sound of firing coming from the 5th police district and 10 minutes later a blast took place and I reached the area and I saw that eight to nine children were dead."

Meanwhile, three civilians were killed in another blast in Kabul's PD5 on Tuesday evening. The explosives were placed inside a pressure cooker.

The Interior Ministry has confirmed these deaths.



Video report at the link
Posted by: badanov || 11/25/2015 00:00 || Comments || Link || E-Mail|| [107 views] Top|| File under:
Taliban Demand Return Of Stolen Sheep For Hostages
Shades of the Mysterians...
Officials said Tuesday that they are doing all they can to secure the release of the 10 bus passengers kidnapped on Saturday while traveling through Zabul province.

Addressing a press conference on Tuesday, National Directorate of Security (NDS) chief Rahmatullah Nabil said the hostages are being held in Sharjoy district in Zabul and local elders are in discussions with the kidnappers to secure their release.

However, reports have emerged that a local Taliban commander, Taqwa, who is reportedly behind this kidnapping, has demanded the return of more than 400 sheep in exchange for the hostages. The sheep were allegedly stolen from them recently by residents of Behsud district in central Wardak province.

Zabul police commander, Mirwais Norzai, who confirmed the number of hostages was 10 and not 20 nor 17 as earlier reported, said: "They were 10 passengers .... They were on their way when they were taken out of the car."

Local officials have however emphasized efforts are underway for the release of the hostages.

Deputy head of Zabul provincial council Mohammad Omar Omari said: "As we have done in the past, we asked Zabul elders to help us. They have already met with the kidnappers."

Police chief of Zabul Ghulam Jailani Farahi said: "Talks are being held with them and I assure you we will soon have good news."

Meanwhile Kabul officials have also spoken of their efforts to secure the release of the hostages.

Nabil said: "The hostages are in Shah Joy city in Zabul now. Struggles are on and tribal elders are cooperating in this regard."

The Ministry of Interior also said Tuesday that efforts are underway to secure the country's highways.

MoI Minister Nooralhuq Olomi said: "We are trying to take proper measures for highways security and we will fill all the gaps in this aspect. We need people's cooperation."

The bus passengers were kidnapped early Saturday morning while traveling along the Zabul-Kabul highway.

The hostages, from Zabul province, where reportedly taken off buses at a single point along the highway, said local officials.

This latest incident took place a mere 24 km away from the point where Daesh militants kidnapped 31 bus passengers in February. Following the release of most hostages, the last five were freed about two weeks ago.

However, this comes close on the heels of the Zabul Seven incident, which saw the beheading of seven other hostages early this month after being kidnapped by Daesh almost two months ago.


Video report at the link
Posted by: badanov || 11/25/2015 00:00 || Comments || Link || E-Mail|| [232 views] Top|| File under:
Africa Horn
Shaboobs warn members against joining IS
Somalia's Shebab fighters have warned they will "cut the throat" of members who shift allegiance from Al-Qaeda to Islamic State, amid reports some factions have already been punished for doing so.


The trading deadline is past, and you have to clear waivers with the Muslim Brotherhood...

"If anyone says he belongs to another Islamic movement, kill him on the spot," top Shebab official Abu Abdalla, said in a radio broadcast Monday. "We will cut the throat of any one… if they undermine unity."

The Shebab, East Africa's long-time Al-Qaeda branch, is fighting to overthrow the internationally-backed government in Mogadishu, which is protected by 22,000 African Union troops. The Islamists have lost much ground in recent years but remain a threat in both Somalia and neighbouring Kenya, where they have carried out a series of attacks.

The reported divisions come at a time when Islamic State in Iraq and Syria has become the jihadist franchise of choice, attracting fighters from abroad and the allegiance of other militant groups such as Boko Haram in Nigeria.

But Al-Qaeda has also recently expanded its territory in Yemen, just across the Gulf of Aden from Somalia.

A handful of Shebab factions have switched allegiance to IS but the shift has failed to gain momentum. Pro-IS groups have been attacked and their leaders assassinated as Shebab emir and Al-Qaeda loyalist Ahmed Diriye seeks to shore up his control.

Last month President Hassan Sheikh Mohamud said "the now-public dispute" within Shebab showed the group had "lost its way".

But Abdalla said Shebab remained united. "The world wanted us to be divided," he said.

"This is a collective decision, and anybody who wants to join another Islamic group must leave the country to meet them where they are." he said. "I swear by the name of God we will not tolerate the acts of saboteurs."
Posted by: Steve White || 11/25/2015 00:00 || Comments || Link || E-Mail|| [152 views] Top|| File under: al-Shabaab
Shaboobs kill 8 KDF soldiers in IED attack near Somali-Kenyan border
Al shabaab said its fighters killed at least eight KDF soldiers when a roadside bomb hit their army convoy near Somali-Kenyan border on Monday.

Sheikh Abdulaziz Abu Musab, the spokesman of Al shabaab's military operations said the 8 soldiers lost their lives in a land-mine blast destroyed a police vehicle at Hulugho area while on security patrol. Hulugho lies 5Kms away from Garissa town in North eastern Kenya.

Meanwhile, Kenya Defence Forces (KDF) spokesman Col David Obonyo, told Reuters that five soldiers were injured. One was critical, but (they) were evacuated for medical attention. He said their APC stepped on the landmine planted on the road injuring the five.


Couldn't the APC tippy-toe around it?
Posted by: Steve White || 11/25/2015 00:00 || Comments || Link || E-Mail|| [103 views] Top|| File under:
Africa North
Explosives detected in parcels destined for US at Cairo Internation
[AlAhram] Two DHL parcels containing

kaboom

s were seized at Cairo International Airport before making their way to the US through London, an official told Aswat Masriya on Tuesday.

The source at the airport said that the parcels, weighting about 10kg, were going through security procedures when the explosive substances were detected by the X-Ray scans.

The two parcels underwent further examinations which confirmed the existence of explosives.

The official said that the parcels have been put under heavy security until authorities can identify their owners.

Following the crash of the Russian airliner on 31October in Sinai which killed all 224 passengers on board, security measures were tightened at Egyptian airports.

New X-Ray baggage security scanners have been installed in the departure hall of Cairo International Airport.

The United States has asked Egypt not to ship parcels, cargo or mail on passenger aircraft destined for the United States starting this week.

Posted by: trailing wife || 11/25/2015 00:00 || Comments || Link || E-Mail|| [172 views] Top|| File under: Ansar Bayt al-Maqdis (IS)
Truck bomb kills five at Emsalata junction checkpoint
Five people were killed and seven injured, one of them critically, when a truck bomb exploded at a checkpoint on the coastal road near Khoms.

At around ten this morning, a small lorry full of gas cylinders exploded at a security gate at the junction with the road to Emsalata and Tarhouna.

It appears that not of all the dead were military, since among the injured were occupants in passing vehicles. Among the seven wounded are two women, one of whom is in intensive care.

The dead have been named as:

Taher Mohamed Salkhin, 32,
Mohamed Imshehat, 25,
Abdul Mutalib Abusneinam 24,
Ahmed Mohamed Igzeit, 24,
Ali Mohaned Abu Ghifa, 22.

It is not clear who carried out the attack. Last month fighting between Khoms and Misrata led to the coast road being blocked for around 24 hours.

In Tripoli last week, Libya Dawn officials claimed that Emsalata had become a growing centre of IS activity.
Posted by: badanov || 11/25/2015 00:00 || Comments || Link || E-Mail|| [114 views] Top|| File under:
Daesh claims Egypt hotel attack that killed 5
Daesh's Egyptian branch claimed responsibility for a bombing that killed five people in a hotel in North Sinai on Tuesday where judges overseeing a parliamentary election were staying.

A terrorist militant tried to drive a car bomb into the hotel in the provincial capital Al Arish before security forces opened fire, causing the car to explode, the military and a witness said.

A splodydope suicide bomber broke into the hotel restaurant and blew himself up and a terrorist gunman entered the guest rooms area and killed a judge, they said. Seventeen people were wounded, the Health Ministry said.

The group has carried out similar attacks in the region as part of its bid to topple the Cairo government. It said two of its terrorists members carried out the attack on Tuesday, as did the Interior Ministry. But the military and a witness said there were three terrorists militants. It was not immediately possible to clarify the contradiction.

Two judges and three policemen were killed, the military said, and three terrorists militants were killed.

The blasts followed Monday's second round of voting in Egypt's parliamentary election. Egyptian elections are monitored by the judiciary with judges running polling stations, observing the voting and counting ballots.

"This brutal incident is a failed attempt to hinder the state from building its institution but we assure all that it will increase the drive and insistence of the armed forces and the Interior Ministry to weed out the roots of terrorism in North Sinai," a military statement read.

The attack happened early in the morning and started with the car bomb, Swiss Inn manager Mohamed Mahana told Reuters.

"The security forces shot the splodydope suicide bomber and his car and his tyres blew up but he kept driving until he got to the hotel entrance then the explosion happened. It was huge."

A second splodydope suicide bomber came in through the beach and into the hotel restaurant, breaking its window, before blowing himself up, said Mahana. The restaurant was empty.

"A third terrorist attacker sneaked into the hotel through the side where the guest rooms are and shot passers by, killing one judge, before a security official shot him."
Judge, prosecutor, four security personnel and one civilian die in attacks launched in North Sinai by ISIS-affiliated

bully boy

group Ansar Beit Al-Maqdis

Seven people -- including judicial officials and security personnel -- were killed on Tuesday and eight

were maimed

in North Sinai's restive city of Al-Arish in attacks on a hotel where judges supervising the parliamentary polls were residing.
Posted by: Steve White || 11/25/2015 00:00 || Comments || Link || E-Mail|| [130 views] Top|| File under: Ansar Bayt al-Maqdis (IS)
Two presidential guards killed in Tunis bus bomb attack
A bomb blast on a bus transporting Tunisia's presidential guard in central Tunis on Tuesday killed at least 12 people and wounded 16, the interior ministry said. A security source at the site of the attack said "most of the agents who were on the bus are dead."

The presidency had said the blast on the bus killed at least 14 people, but this was revised down, with the interior ministry giving the latest toll as least 12 dead.

The explosion, described as an "attack" by presidential spokesman Moez Sinaoui, struck on the capital's Mohamed V Avenue, a ministry official told AFP. An AFP journalist reported seeing the partly burnt-out shell of the bus, with police, ambulances and fire trucks at the scene.

Many people were in tears. A bank employee working nearby reported hearing a large explosion and seeing the bus on fire.

While there was no immediate claim of responsibility, Tunisia has been plagued by violence since the 2011 overthrow of longtime dictator Zine El Abidine Ben Ali.

Tunisia president declares state of emergency, curfew after bombing

[AlAhram] Tunisia's President Beji Caid Essebsi declared a nationwide state of emergency and curfew in Tunis after a deadly kaboom Tuesday on a presidential guard bus in the capital.

"As a result of this painful event, this great tragedy... I proclaim a state of emergency for 30 days under the terms of law, and a curfew in greater Tunis from 9:00 pm (2000 GMT) until 5:00 am (0400 GMT) tomorrow," he said in a televised address.
The Islamic State group on Wednesday claimed the suicide bombing of a busload of presidential guards in Tunisia's capital, the latest attack in a country plagued by Islamist violence.

IS said a Tunisian, named as Abou Abdallah al-Tounissi, had boarded the bus wearing an explosives belt only a few hundred meters (yards) from the interior ministry as it picked up guards on their way to work.

Twelve of them were killed and 20 other people wounded, including four civilians, according to the health ministry.

IS said in a statement shared on jihadist social media that 20 people had died. It published a photo of the attacker dressed in white and wearing an explosives vest, his head and face covered with a scarf.

The interior ministry said 10 kilos of Semtex explosives were used.

It added that a 13th body "is believed to be that of the terrorist who caused the explosion", and that DNA tests were being conducted to identify the person.
Posted by: Steve White || 11/25/2015 00:00 || Comments || Link || E-Mail|| [128 views] Top|| File under:
Arabia
Rebels Blow Up Bridges to Hamper Advance by Yemen Loyalists
[AnNahar] Iran-backed rebels in Yemen


...an area of the Arabian Peninsula sometimes mistaken for a country. It is populated by more antagonistic tribes and factions than you can keep track of. Except for a tiny handfull of Jews everthing there is very Islamic...


have blown up several bridges in the mountainous southwestern Taez province to hamper the advance of pro-government forces, military sources said Tuesday.

Government forces backed by air and ground support from a Saudi-led coalition launched an all-out offensive last week to push the rebels out of Taez and break the siege of loyalists in its

scenic provincial capital

.

Taez is seen as crucial for the recapture of other central provinces and for opening the way to the rebel-controlled capital Sanaa farther north.

It is also important for securing the south, where loyalists have retaken five provinces since July, including Aden, seat of the provisional government of President Abedrabbo Mansour Hadi.

The Shiite

Houthis

on Monday "blew up several bridges leading to Rahida to prevent the advance" of loyalist forces, said one of the sources in a reference to the province's second-largest city.

Military officials said this week that landmines planted by the rebels have already been hampering the progress of government forces and had caused casualties.

Loyalist forces are now stationed 12 kilometers (seven miles) away from Rahida after they regained several positions in

festivities

that lasted until early Tuesday and left five rebels and two pro-government fighters dead, according to the military sources.

In the neighboring restive Lahj


... a Yemeni governate located in the southwestern corner of the Arabian Peninsula. It is the stomping grounds on the southern secessionist al-Harak movement


province, farther south, Hadi visited al-Anad airbase, where Yemeni and coalition commanders are deployed to supervise the Taez offensive, a presidency source said.

"The visit is to oversee the military preparations to liberate Taez," the source told AFP.

Posted by: trailing wife || 11/25/2015 00:00:00 || Comments || Link || E-Mail|| [181 views] Top|| File under: Houthis
20 Saudi-Led Mercenaries Killed in Yemen
Over 20 Saudi-led mercenaries were killed and 70 others were injured as the Yemeni army and popular committees frustrated their attempt to advance towards al-Omari military camp in Taiz province, according to battlefield sources.

The Yemeni forces also bombarded a Saudi warship on Mocha coast in Taiz.
Posted by: badanov || 11/25/2015 00:00 || Comments || Link || E-Mail|| [126 views] Top|| File under: Houthis
Yemeni commander sez mines delayed Soddy backed operation
Yemen's national army and resistance fighters have seized many rebel positions in a week-long offensive in Taiz but the total liberation of the Southwestern city has been delayed by landmines planted by the coup insurgents, a Yemeni army general has said.

Brigadier Sadeq Sarhan, head of the military council in Taiz governorate, said the army and the resistance have occupied many areas and were advancing on other fronts, including Houban, Dhabab and Rahida, adding that they are advancing under heavy Arab coalition air cover and missile shelling of rebel targets.

"We have advanced in many areas but the liberation of the city has been delayed by landlines planted by the rebels," he told the Saudi daily 'Okaz'.

He said many Houthis and other rebels have been killed in heavy clashes over the past few days and that the insurgents have retaliated by shelling civilian areas.

Sarhan said air strikes launched by the Saudi-led coalition have largely supported the national army and resistance in their battles against the coup insurgents.

"These strikes have demoralized the enemy, boost the morale of the people in Taiz and other areas, and restored hope to the Yemeni people who are looking forward for an end to this nightmare," he said.

He told the paper that the Houthi leaders and ousted Yemeni President Ali Abdullah Saleh must pay for their crimes against the people.
Posted by: badanov || 11/25/2015 00:00 || Comments || Link || E-Mail|| [121 views] Top|| File under: Houthis
Europe
Belgium Issues Int'l Arrest Warrant for Suspect Seen Driving Paris Attacks Car
[AnNahar] Belgium on Tuesday issued an international arrest warrant for a "dangerous" man who was seen driving a car with key

Gay Paree

attacks suspect Salah Abdeslam two days before the atrocities.

Mohammed Abrini, 30, was filmed along with Abdeslam at a petrol station in Ressons,

La Belle France

on the motorway to

Gay Paree

, in a Renault Clio which was later used in the attacks, Belgium's federal prosecutor said in a statement.

"Two days before the

Gay Paree

attacks, on 11 November around 19.00 pm, Salah Abdeslam was filmed in a gas station in Ressons... together with a person who has been identified as Mohammed Abrini, born 27 December 1984," the prosecutor's statement said.

"The latter was driving the Renault Clio used two days later for committing the attacks.

"The Investigating Judge has issued an European and International arrest warrant against Mohammed Abrini. He is actively tracked down by Belgian and French police services," said the communique, which was issued in English.

A police wanted notice said Abrini was "dangerous and probably armed." It had a mugshot of the suspect, who is dark-haired with a cropped beard, along with a series of pictures of him apparently in the petrol station.

Belgium was home to a number of the suspects in the November 13

Gay Paree

gun and suicide

kaboom

s on a concert venue and a string of bars and restaurants killed 130 people.

The Renault Clio was one of three Belgian-licensed vehicles used in the attacks that were hired by Salah Abdeslam's brother Brahim Abdeslam, who went kaboom! outside a cafe in the attacks.

Belgian authorities also charged a fifth person in connection with the attacks, following the arrest of a number of people in Brussels and the eastern city of Liege.

- Fifth person charged -
The Investigating Judge, specialized in terrorism cases, has placed one person under arrest warrant for participation in the activities of a terrorist group and terrorist murders," a statement from Belgium's federal prosecutor said.

Four others placed in durance vile
Yez got nuttin' on me, coppers! Nuttin'!
Monday were released.

The first two people to be charged in Belgium over the

Gay Paree

attacks were Mohammed Amri, 27, and Hamza Attou, 20, who were accused last Monday on suspicion of helping Salah Abdeslam escape to Brussels after the carnage.

The last known sighting of Abdeslam was at a police check in Cambrai,

La Belle France

, in a Volkswagen Golf along with two people believed to be Amri and Attou, but he was not stopped.

A third person charged last Friday was identified by the prosecutor on Monday as Lazez A., a 39-year-old Moroccan from the Molenbeek district of Brussels, an area which has been linked to several of the suspects.

Lazez A. was charged with "participation in the activities of a terrorist group and terrorist murders", while two guns and traces of blood were found in his car, the prosecutor's statement said.

Meanwhile a fourth suspect arrested in a raid on Sunday was identified as Ali O., whom prosecutors said was arrested on suspicion of driving Salah Abdeslam after he was dropped off in Brussels, it said.

The capital Brussels was locked down Tuesday for a fourth day under a state of maximum alert.
Posted by: trailing wife || 11/25/2015 00:00 || Comments || Link || E-Mail|| [165 views] Top|| File under: Islamic State
Prosecutor Says Paris Ringleader Planned Suicide Attack in Business District
It looks like Paris could have been much worse.

[AnNahar] The suspected ringleader of the deadly

Gay Paree

attacks and an accomplice planned to carry out a

suicide kaboom

on the city's La Defense business district the following week, the chief prosecutor said Tuesday.

Revealing the latest findings of the vast investigation into the attacks,

Gay Paree

prosecutor Francois Molins said Abdelhamid Abaaoud had aimed to target the area in the west of the capital where many major French companies have their headquarters.

Belgian national Abaaoud was killed with his female cousin and another man in a ferocious shootout with police at an apartment in northern

Gay Paree

five days after the series of shootings and

suicide kaboom

s on November 13 in which 130 people were killed.

"The two terrorists, Abaaoud and the man found next to him, were planning an attack which involved blowing themselves up on Wednesday 18 November or Thursday 19 November, at La Defense," Molins said.

The man killed in the apartment siege who has not yet been identified "is perhaps" the third assailant spotted by witnesses, who sprayed cafe terraces and restaurants with gunfire on November 13, killing dozens, the prosecutor said.

Abaaoud's female cousin, Hasna Aitboulahcen, had helped to organize the hideout in Saint-Denis which was attacked in the ferocious shootout with police, the prosecutor said.

"She was absolutely aware of her cousin's implication in the November 13 attacks," he said.

- Key Belgian suspect -
She was first believed to have blown herself up, but the prosecutor said it is now thought she was asphyxiated when another man -- the unidentified individual -- detonated his explosive vest as police closed in.

Investigators have fingerprints and DNA samples from the man, "but they do not match any records in

La Belle France

," Molins said. They have been matched to those on a Kalashnikov rifle found in a car thought to have been used in the attacks.

Meanwhile in Belgium, prosecutors issued an international arrest warrant for a "dangerous" man seen driving a car with key

Gay Paree

attacks suspect Salah Abdeslam two days before the atrocities.

Mohammed Abrini, 30, was filmed along with Abdeslam at a motorway petrol station in Ressons, north of

Gay Paree

, in a Renault Clio later used in the attacks, Belgium's federal prosecutor said in a statement.

Abdeslam remains

on the lam

, 11 days after the carnage in

Gay Paree

.

In the French capital, prosecutor Molins revealed that an explosives vest found Monday in a bag of rubbish in the suburb of Montrouge was "exactly the same construction as the others" used by the

jacket wallah

s in the attacks.

Returning to Abaaoud, thought to be an Islamic State
...formerly ISIS or ISIL, depending on your preference. Before that al-Qaeda in Iraq, as shaped by Abu Musab Zarqawi. They're very devout, committing every atrocity they can find in the Koran and inventing a few more. They fling Allah around with every other sentence, but to hear the pols talk they're not really Moslems....
operative who had planned other attacks in Europe, the prosecutor said telephone analysis showed he had returned to the scene of the

Gay Paree

atrocities while the bloody siege at the Bataclan concert venue was still under way.

The Bataclan was the scene of the worst violence -- 90 people were killed by three assailants as they attended a rock concert.

The analysis "leads us to believe that Abaaoud returned to the scene of the crimes after the attack carried out on the people sitting at tables at restaurants and while the BRI (elite police) was intervening at the Bataclan", the prosecutor said.

Abaaoud had also been in contact by phone with Bilal Hadfi, one of the suicide bombers who detonated his explosives outside the Stade de

La Belle France

stadium, the prosecutor said.
Posted by: trailing wife || 11/25/2015 00:00 || Comments || Link || E-Mail|| [134 views] Top|| File under: Islamic State
Six held in Hungary with weapons or explosives, bomb lab found
It's amazing what one finds when one finally looks under the cushions of the couch...

[AlAhram] Hungarian anti-terrorist police have detained six people who were in possession of automatic weapons or suspected of producing bombs suitable for terrorist attacks, the head of the unit said on Tuesday.

Police detained four people found to be heading towards the capital Budapest with explosives in their car, Janos Hajdu, Director General of the Counter Terrorism Centre, told the state television channel M1.

In a subsequent house search, police found a bomb-making laboratory with "explosives and devices that were suitable for killing people to the utmost extent", Hajdu said.

He gave no details of the suspects' identities or motives, except to say that the case had "international threads".

He also said police had found two other people with submachine guns, ammunition and silencers in their car, but again provided no further details. Counter Terrorism Centre officials were not immediately available for further comment.

M1 said two of the suspects had been formally placed under arrest, and a court would decide on the others on Wednesday.
Posted by: trailing wife || 11/25/2015 00:00 || Comments || Link || E-Mail|| [153 views] Top|| File under:
1,200 Searches, 165 Arrests in French Post-Attacks Crackdown
[AnNahar] French police have carried out more than 1,200 searches, tossed in the calaboose
Don't shoot, coppers! I'm comin' out!
165 people and seized 230 weapons in the security crackdown since the attacks in

Gay Paree

, Interior Minister Bernard Cazenueve said Tuesday.

He said the arms included "weapons of war" and the number collected "showed the effectiveness of the searches which were carried out to prevent the weapons from harming anyone," Cazenueve said.
Posted by: trailing wife || 11/25/2015 00:00 || Comments || Link || E-Mail|| [128 views] Top|| File under:
Russian marine killed in pilot rescue bid
Culled from a much larger, rambling BBC post.

A Russian marine has been killed on a helicopter mission to rescue the crew of a jet downed by Turkey near the Syrian border on Tuesday. He died when his helicopter came under fire from rebels in northern Syria, where the plane crashed.

Rebel fire from the ground killed one of the jet's two crew members after they ejected.

Russian defence official Lt-Gen Sergey Rudskoy said the rest of the rescue team, which were using two Mi-8 helicopters, had been safely evacuated from the area to Russia's Humaymim air base near Latakia in Syria.

"During the operation, one of the helicopters came under small-arms fire, was damaged and made an emergency landing on neutral territory," he said. "One naval infantryman serving under contract was killed."

One of the helicopters was destroyed on the ground by "mortar fire" after making an emergency landing, the Russian general said.

Syrian rebels say they blew up the helicopter shortly after it landed with an anti-tank missile, releasing footage of the attack.

The fate of the Russian jet's other crew member remains unknown.
Posted by: Steve White || 11/25/2015 00:00 || Comments || Link || E-Mail|| [348 views] Top|| File under:
Turkmen fighters admit to shooting parachuting Russian pilots
A Turkmen commander tells reporters of how a Russian warplane was shot down after it entered Turkish airspace.

Alpaslan Celik, the second-in-command of the Turkmen Coastal Division, said the Russian warplane dropped a bomb on a Turkmen region of Syria after his forces re-captured the a mountain region from Syrian forces.

Celik also said the rebels shot and killed both Russian pilots who parachuted from the plane after it was shot down. It has not been verified that either of the pilots are dead.

A group of fighters could be seen in the background shouting "Allahu Akbar" and firing into the air with machine guns as Celik made the announcement.
Posted by: Steve White || 11/25/2015 00:00 || Comments || Link || E-Mail|| [148 views] Top|| File under:
India-Pakistan
FC seizes explosives in Dera Bugti raid
QUETTA: Frontier Corps, Balochistan, has recovered huge quantity of explosive material, IEDs and bombs during a search operation in Dera Bugti area of Balochistan on Tuesday.

Security forces conducted a search operation in Sonari Mat area of Dera Bugti and recovered 10 kilograms of remote control bombs near FC check post which were immediately defused. These materials were to be used for blowing up of gas pipelines, added spokesperson for FC.

Published in Dawn, November 25th, 2015
Posted by: badanov || 11/25/2015 00:00 || Comments || Link || E-Mail|| [126 views] Top|| File under:
Iraq
French warplanes hit ISIS command center west of Mosul: Official
[AlAhram] French warplanes hit an Islamic State
...formerly ISIS or ISIL, depending on your preference. Before that al-Qaeda in Iraq, as shaped by Abu Musab Zarqawi. They're very devout, committing every atrocity they can find in the Koran and inventing a few more. They fling Allah around with every other sentence, but to hear the pols talk they're not really Moslems....


Lion of Islam

group command center near its key western Iraqi stronghold of djinn-infested Mosul
... the home of a particularly ferocious and hairy djinn...
, an official said Tuesday.

The target was reached" in the nearby city of Tal Afar, the French official said, adding that the Rafale fighter aircraft took off from the Charles de Gaulle aircraft carrier in the eastern Mediterranean.

In

Gay Paree

, the military said the strike was led with the US Air Force.
Posted by: trailing wife || 11/25/2015 00:00 || Comments || Link || E-Mail|| [202 views] Top|| File under: Islamic State
Iraqi militia artillery artillery hammers ISIS troops near Kirkuk
(IraqiNews.com) A source in al-Hashed al-Turkmeni militia in Kirkuk province said on Tuesday, that 12 ISIS elements have been killed in an artillery attack that targeted an ISIS gathering south of the province.

The source reported for IraqiNews.com, "A force from the 16th brigade belonging to al-Hashed al-Turkmeni spotted, this evening, the movements of the ISIS elements, and bombed their positions by rockets in Qasaba Bashir in the district of Taza Khumatu (25 km south of Kirkuk), resulting in the death of 12 elements of them."

The source, who requested anonymity, added, "The ISIS has transferred the bodies to the district of al-Rashad where there is a small hospital belonging to the terrorist organization southwest of Kirkuk."
Posted by: badanov || 11/25/2015 00:00 || Comments || Link || E-Mail|| [119 views] Top|| File under: Islamic State
Iraqi forces liberate 22 neighborhoods in Ramadi
(IraqiNews.com) Baghdad – The Anti-Terrorism Forces announced on Tuesday the liberation of 22 neighborhoods out of 39 in Ramadi , stressing that the security forces have been blockading the city of Ramadi.

Media adviser of Anti-Terrorism Forces, Samir Shuwaili, said in an interview for IraqiNews.com, "22 neighborhood in the city of Ramadi have been liberated," noting that, "the number of the districts in Ramadi is 39."

Shuwaili added, "The security forces have blockaded the city of Ramadi ", indicating that, "50-100 terrorists have been killed in the 5th Kilometer area."
Posted by: badanov || 11/25/2015 00:00 || Comments || Link || E-Mail|| [138 views] Top|| File under:
Israel-Palestine-Jordan
IDF colonel, 3 others injured in West Bank car-ramming
[IsraelTimes] One moderately

maimed

, three others lightly in Tapuah Junction terror attack; Paleostinian driver, 21, shot and

maimed

by Border Police forces

Three IDF soldiers and a Border Police officer were hurt in a car ramming attack shortly after 8 a.m. Tuesday morning at the Tapuah Junction in the northern West Bank, army officials said.

One was moderately

maimed

, with injuries to the abdomen and head. The other three were lightly injured, with wounds to the arms and legs. All four were evacuated to Beilinson Hospital in Petah Tikva, according to the Magen David Adom ambulance service.

One of the soldiers injured held the rank of colonel while another was a lieutenant colonel. The border guard also held an officer's rank, an army spokeswoman said.

The other injured soldier was an enlisted man, the spokeswoman added.

A group of Border Police officers on the scene saw the events unfold and fired at the driver, wounding him. He received medical care on the scene and will be questioned once his condition improves, a police spokesperson said.

Driver tries to hit Israeli troops in West Bank; no injuries

[IsraelTimes] Car flees site of attempted attack; Israeli vehicles hit by gunfire, stones in separate West Bank attacks, one lightly hurt

A car was driven at a group of Israeli security personnel in the West Bank on Tuesday night, in an apparent ramming attack at the Hizme checkpoint, north of Jerusalem. No one was injured in the incident, a police spokesperson said. Shots were fired at the retreating vehicle as the attacker drove away in the direction of the Paleostinian town of Anata in the West Bank.

Earlier Tuesday, two bullet holes were found in a car driven by an Israeli woman near the West Bank settlement of Ofra. Security forces began a search of the area of the shooting in the northern West Bank, the Hebrew-language Ynet website reported. The woman was uninjured in the attack.

Several Israeli vehicles were also damaged Tuesday after they were hit by rocks on Route 443 near to the Benzion Junction, north west of Jerusalem, and just inside the West Bank.
Posted by: trailing wife || 11/25/2015 04:54 || Comments || Link || E-Mail|| [182 views] Top|| File under:
IDF sets up more checkpoints, makes arrests on first day of bid to quell terror
[IsraelTimes] Amid escalating attacks, security services step up measures against Paleostinian stabbing, car-ramming

New measures are being introduced in the West Bank to tackle the wave of Paleostinian terror attacks that has swept Israel over the past two months.

A wave of stabbings, shootings and vehicular rammings have killed at least 22 victims since the beginning of October, including seven in the last week alone. Over 80 percent of the perpetrators have come from the West Bank.

Overnight Monday, IDF soldiers set up checkpoints surrounding Hebron, Hawara and Nablus, as well as around villages adjacent to the Etzion settlement bloc, according to Channel 10 news.

Security forces were reportedly checking all Paleostinian vehicles leaving the Hebron area, with hundreds of troops added to the IDF forces deployed to the area to secure the new checkpoints.

Security officials said 16 West Bank terror suspects were jugged
Please don't kill me!
overnight Monday, including 12

Hamas, always the voice of sweet reason,

activists. A joint force of IDF soldiers, Border Police and the Shin Bet security agency carried out the arrests.

On Monday, Prime Minister Benjamin Netanyahu announced tighter controls on Paleostinian vehicles and an increase in the number of so-called "bypass roads" that create separate routes for Paleostinians and Israelis.

Visiting the Etzion Junction in the West Bank Monday, Netanyahu said the army was stepping up its operations in the West Bank and has been given free rein in the area to preempt terror attacks. He urged Israelis to be resilient in the fight against terror.

"On the offensive side," Netanyahu said, "we're going anywhere [we need to]. We're entering [Paleostinian] villages, we're entering towns, we're entering homes, and conducting widespread arrests. There are no restrictions on the activities of the IDF and the security forces. On the contrary -- there's full support, and this is vital."

Netanyahu said that security forces are taking preventative action in the West Bank "day in and day out" to put an end to the current situation in which "hundreds of Israelis are killed every year by

jacket wallah

s and other attackers."
Posted by: trailing wife || 11/25/2015 00:00:00 || Comments || Link || E-Mail|| [149 views] Top|| File under: Hamas
Syria-Lebanon-Iran
Consequences: Heavy Russia Raids in Syria Area where Plane Downed, Says Monitor
Poor Future Sultan Recep Tayyip I must be livid. But according to Hurriyet, his ministers are speaking gently of the friendship between Turkey and Russia.

[AnNahar] Russian warplanes carried out heavy raids in Syria's northern Latakia province a day after The Sick Man of Europe Turkey


...the only place on the face of the earth that misses the Ottoman Empire....


downed one of Moscow's jets in the area, a monitoring group said on Wednesday.

"Russian warplanes have since last night been carrying out heavy air strikes on the Jabal Akrad and Jabal Turkman regions" in the north of the province, Syrian Observatory for Human Rights chief Rami Abdel Rahman said.

He said Russian planes had carried out at least 12 strikes in the area since the morning, but had no information on any casualties.

A media activist on the ground confirmed the heavy strikes, which he said centered around the Jabal Nuba area where rebels on Tuesday destroyed a Russian helicopter that was forced to make an emergency landing by opposition fire.

One member of the crew was killed but the rest were rescued.

State television reported that Syrian warplanes were also carrying out strikes in the north of Latakia, a coastal province that is largely controlled by the regime.

In recent days, regime forces have been waging fierce battles against rebels in the northern part of the province, making some advances in Jabal Akrad and Jabal Turkman.

On Tuesday, Turkey shot down a Russian aircraft over the province, and rebels killed one of the pilots as he parachuted down after ejecting from the plane.

A second pilot was rescued by Russian and Syrian special forces.

Turkish FM calls Russia's Lavrov 'to express sorrow'

Russia is our friend, neighbor: Turkish PM
Posted by: trailing wife || 11/25/2015 08:23 || Comments || Link || E-Mail|| [622 views] Top|| File under:
One Russian pilot killed, other returned to Russia airbase in Syria
[Hurriyet] One of two pilots aboard a Russian warplane shot down by The Sick Man of Europe Turkey


...the only place on the face of the earth that misses the Ottoman Empire....


on Nov. 24 was killed by gunfire while parachuting from the burning plane. Meanwhile,
...back at the palazzo, Count Guido had been cornered by the banditti...
the other pilot was picked up by the Syrian Army and returned to Russia's airbase in Syria, both Russian military and Russia's ambassador to

La Belle France

have confirmed.

Military

front man

General Sergei Rudskoi said a Russian soldier had also been killed in a failed bid to rescue the pilots, whose Su-24 plane crashed in Syrian territory.

Rudskoi said Russia would cease all military contact with Turkey, as international concerns grow that the incident could snowball into a major conflict.

The general said the Su-24 "fell in Syrian territory, four kilometres (2.5 miles) from the border".

"The crew ejected," the general said. "According to preliminary information, one of the pilots died after being fired upon from the ground."

Although the fate of the second pilot was not immediately known, Russian ambassador to

La Belle France

has said the second pilot was picked up by the Syrian Army.


Loyal to those who are loyal to them...

Russian defense minister later said the second pilot was safely returned to Russia's airbase in Syria,

Rooters

has reported.
In a statement published on the defence ministry's website, Rudskoi said a Russian soldier had been killed when his Mi-8 helicopter was "damaged by gunfire and had to land" during a search-and-rescue operation to retrieve the pair.

Two helicopters were used in the operation.

The rest of the crew onboard the stricken Mi-8 were evacuated to the Hmeimim air base in Syria's northern Latakia province, Rudskoi said, adding that the helicopter was hit by mortar fire coming from territory under rebel control.

The Turkish army said earlier the fighter was shot down by two of its F-16s after it violated Turkish airspace 10 times within a five-minute period.

Rudskoi insisted the Su-24 had not strayed within Turkish airspace, and denied that the Turkish army had tried to make either radio or visual contact with its pilots before shooting it down.

He said the plane was shot down within Syrian airspace and condemned it as a "flagrant violation of international law" that would have "the gravest consequences".

He said that Russia's Moskva guided missile cruiser would be stationed near Latakia.

"All targets representing a potential threat to us will be destroyed," he warned.

Russian bombers, which launched strikes on Syria in defence of
Hereditary President-for-Life Bashir Pencilneck al-Assad


Despoiler of Deraa...


on September 30, will now be escorted by fighters, Rudskoi announced, adding that operations to retrieve the two pilots were continuing.
Posted by: trailing wife || 11/25/2015 05:10 || Comments || Link || E-Mail|| [546 views] Top|| File under:
Leb Army Arrests IS Fugitive who Plotted Attacks in Tripoli
[AnNahar] The army announced Tuesday the arrest of a fugitive belonging to the extremist Islamic State group who had plotted to stage suicide attacks on military posts in the northern city of Tripoli.

"The Intelligence Directorate has arrested the fugitive Mazen Ahmed al-Hajj Hussein, aka Abou Ahmed and Saeed, on charges of belonging to the terrorist IS group and plotting acts of sabotage," the army said in a statement.

The detainee participated in the deadly 2014 clashes in Tripoli between the army and Islamist militants, the statement added.

He fought "alongside the group led by now detained militant Mohammed Asaad al-Ayyoubi and later alongside the group led by now detained militant Ahmed Salim Miqati," the army said.

"After calm returned to Tripoli, the detainee started receiving his orders from the fugitive Mohammed Omar al-Iaali, who asked him to recruit new militants and promised him that the IS group would provide all the requirements for creating cells in Tripoli," the army added.

Iaali also asked him to prepare to target army posts with "suicide bombers."

After that, al-Hajj Hussein managed to recruit a number of would-be suicide bombers and he waited to receive "money and arms" from the IS, the army added.

"When the army tightened the noose on his group and after Ziad al-Rifai was arrested, al-Hajj Hussein decided to travel to (IS' 'capital' in Syria's) Raqa," the army said.

The military's statement did not say where the man was arrested or if he had ties to the IS cell that was recently busted in connection with the Bourj al-Barajneh twin suicide blasts.

The bombings, among the worst in years, killed 43 people and wounded 239 others.
Posted by: trailing wife || 11/25/2015 00:00:00 || Comments || Link || E-Mail|| [124 views] Top|| File under: Islamic State
Report: Israel strikes Hezbollah positions in Syria, killing 13
[IsraelTimes] According to unconfirmed reports, eight fighters, five Syrian soldiers die in four IAF raids Monday; 'dozens' said injured

Unconfirmed Syrian media reports said Tuesday that Israel carried out some four Arclight airstrikes on Syrian regime and Hezbollah positions in the area of Syria's Qalamoun mountains on Monday night.

A report by Al-Souria Net, a pro-opposition outlet, said eight Hezbollah fighters and five Syrian soldiers were killed in the raids, which hit the border region between

Leb

and Syria.

"After several hours of reconnaissance flights above the area, Israeli planes suddenly launched two raids on a joint Assad forces and Hezbollah position," Al-Souria Net reported. "This was immediately followed by a third raid.. The Israeli planes resumed their attack with a fourth air raid after several minutes, targeting a Hezbollah position in western Qalamoun."

The report said there were "dozens" injured in the Arclight airstrikes, four of them critically. The

maimed

were transferred to local hospitals for treatment.

Israel is reported to have been behind a series of air raids on Syrian soil since the Syrian civil war began in March 2011, apparently aimed at preventing advanced weapons shipments from Iran from reaching arch-enemy Hezbollah via Syria.

Jerusalem has not openly admitted to being behind such operations. It has, however, warned that it will not permit the

Leb

-based terror group to obtain what it calls "game-changing" advanced weaponry.
Posted by: trailing wife || 11/25/2015 00:00:00 || Comments || Link || E-Mail|| [161 views] Top|| File under: Hezbollah
ISIS frees 10 Assyrians Christians
Broken clock...




Now that Russia and the U.S. have been destroying oil trucks in serious numbers, other income sources will need to be more extensively exploited. And ransoms are a serious potential income source.

[ARA News] TEL TEMIR – The radical group of Islamic State (ISIS) released Tuesday a new batch of Assyrian hostages after months of abduction in Tel Temir town in Hasakah province, northeastern Syria, Assyrian Network for Human Rights (ANHR) in Syria reported.

The ANHR released a statement, of which ARA News received a copy, saying: "Islamic State group has freed ten Assyrian hostages, including five women on Tuesday evening."

"The network's monitors in Hasakah were informed that the released Assyrians arrived in the mostly-Assyrian town of Tel Temir at 17:00 on Tuesday," the statement read.

"The resealed Assyrians, who are residents of the towns of Tel Shamiram, Tel Jazeera, Qabr Shamiya and Tel Fayda, are in good health conditions."

"The total number of the released since the start of the negotiations has reached 98, mostly sick and elderly," the network added.

This batch of the freed hostages comes as a result of the ongoing negotiations headed by the Bishop St. Ephrem Otnaial with the help of local mediations. The negotiations have been taking place for nearly eight months.

As for the release of the remaining Assyrian abductees, Osama Edward, director of the ANHR told ARA News: "We cannot disclose details on the negotiation process due to the gravity and sensitivity of the situation."

"There have been indirect negotiations with ISIS in order to release the rest of the hostages," he said.

"The conflict in Syria has been inciting the various ethnic and religious groups to expand at the expense of each other. ISIS has been attacking Assyrian Christians on this basis," he added.

"The declared Kurdish Auto-Administration in Hasakah (led by the Democratic Union Party "PYD") has also worked roughly against Assyrians through suspicious political and administrative procedures which seek to evacuate the area of its inherent Assyrian component," Edward told ARA News.

In February, ISIS radicals launched a major offensive on Assyrian villages in the vicinity of Tel Temir town in Hasakah province, during which they took hundreds of civilians as hostages.

In October, the hardline group executed three Assyrian captives who were abducted earlier during attacks on Christian villages near Tel Temir town, according to a footage published by the group at the time.

Last August, ISIS freed 22 Assyrian hostages after six months of abduction in Tel Temir town in Hasakah province. The office of the Assyrian Archbishop in Hasakah said that the released hostages included 14 women and eight men.

The ANHR concluded that ISIS extremists kidnapped 235 Assyrians from Tel Tmir surroundings on February 23 subsequent to intense fighting with the Kurdish armed forces.
Posted by: badanov || 11/25/2015 00:00 || Comments || Link || E-Mail|| [140 views] Top|| File under: Islamic State
Al Nusra krazeez bomb Kurdish areas in Aleppo
ARA News

URFA – Militants of the al-Nusra Front (Syria's branch of al-Qaeda) pounded Tuesday the Kurdish neighborhood of Sheikh Maqsoud in Aleppo city, northern Syria, and imposed a blockade on the area, military sources reported.

Speaking to ARA News, an informed source said that al-Nusra Front militants tried to advance towards the neighborhood of Sheikh Maqsoud Tuesday evening, shelling the neighborhood with dozens of mortars and 'hell cannon'.

"The operation led to the death of at least nine civilians of civilians, including women and children, beside causing material damage to the residential buildings," the source said on the condition of anonymity.

"Al-Nusra imposed a blockade on the neighborhood, cutting off the roads of Shukef and Kastillo," the source added.

The Kurdish forces of the People's Protection Units (YPG) are trying to stop al-Nusra advances in the region, activists reported without further details.

In the meantime, the Rebels Army (Jaish al-Thuwar) captured al-Faisal station on the road of Azaz–Aleppo subsequent to heavy clashes with al-Nusra fighters and Ahrar al-Sham Movement.

Also on Tuesday, al-Nusra Front launched an assault on the Basoufan village in Afrin suburbs, where Kurds constitute a majority, in Aleppo province, activists reported.

Speaking to ARA News in Afrin, media activist Omer Hassan said that al-Nusra fighters are locked in fierce clashes with the Kurdish forces in the vicinity of the village of Basoufan ــwhich is linked administratively to the Shirawa sub-district in the western countryside of Afrin.

"Al-Nusra Front attacked the area with a large number of insurgents and heavy weapons," Hassan added, pointing out "at least five Nusra militants were killed in clashes with the Kurdish YPG forces".

"The Kurdish fighters were able to destroy a Dushka machine gun during the clashes that continued until Tuesday midnight," the source concluded.

Reporting by: Jan Nasro

Source: ARA News
Posted by: badanov || 11/25/2015 00:00 || Comments || Link || E-Mail|| [125 views] Top|| File under: al-Nusra
Syrian Army seizes areas near Russian base
ARA News

ALEPPO – Subsequent to intense air and missile bombardments on rebel positions, Syrian regime's army forces regained Tuesday several towns and villages from the armed opposition groups in the northern outskirts of Lattakia and Jabal al-Turkman (Mount Turkmen), prompting opposition fighters to withdraw to their positions in the mountains, military sources reported.

Speaking to ARA News, Mohammed al-Naser, a spokesman for the rebel alliance Army of Conquest, said that pro-Assad army forces, backed by a Russian air cover, were able to take control of several key locations held by rebels in northern Lattakia after pummeling the Turkmen-populated villages with long-range missiles and dozens of airstrikes.

"Rebels were forced to withdraw towards Jabal al-Turkman under intense bombings from Russian warplanes," he added.

Hundreds of civilians, mostly Turkmen, have been subsequently displaced from the Jabal al-Turkman in the wake of Russian airstrikes and the regime's army bombardment on the area, civil rights activists told ARA News, pointing out "many of them are still stranded in the region due to the ongoing unrest".

"The regime's army forces were able then to take over the Rashwan Hill and the villages of Katf al-Ghader, Ain Samoukh, Jib al-Ahmar and Ruwysat al-Mallouha," he said, adding "clashes are still ongoing in the vicinity of these villages in an attempt by rebels to regain them."

Fighters of the Army of Conquest were able to repel advances by government forces towards the Jabal al-Turkmanin in Latakia countryside, according to al-Naser.

"Our fighters were able to destroy a 14.5 gun and a troop carrier for the regime's army after hitting them with anti-tank missiles," al-Naser told ARA News, pointing out "pro-regime forces tried to infiltrate into our headquarters from the village of Kabaneh, the towns of Ghumam and Mount Ziwik north of Latakia.

In the meantime, Turkish General Staff said Tuesday the Turkish air force shot down a Russian Sukhoi fighter jet over Jabal al-Turkuman, arguing "it penetrated Turkish airspace and had been warned five times without moving away from the Turkish area."

In return, Russian President Vladimir Putin said the plane had been hit when it was 1 km (0.62 mile) inside Syria, warning of "serious consequences" for what he termed "a stab in the back administered" by "the accomplices of terrorists".

"We will never tolerate such crimes like the one committed today," Putin said.

Jabal al-Turkman, is a Syrian mountain range that runs along the eastern length of Latakia Governorate, and it is inhabited mostly by Turkmens.

Reporting by: Taim Khalil

Source: ARA News
Posted by: badanov || 11/25/2015 00:00 || Comments || Link || E-Mail|| [150 views] Top|| File under: Govt of Syria
Iranian Top Dawg wounded near Aleppo
ARA News

DAMASCUS – Major General Qassem Soleimani, the head of Iran's Revolutionary Guard's elite Quds Unit, was seriously injured in the province of Aleppo during battles with the armed opposition forces north Syria, officials reported on Tuesday.

Iranian state agency AsrarIran reported that Soleimani along with two escorts were "seriously injured" 12 days ago in Aleppo's battles after being hit with a TOW anti-tank rocket by Syrian opposition fighters.

The top Iranian official had received first aid in Syria before being transferred to Tehran to continue treatment in the hospital, the source added.

Activists reported Two weeks ago that the opposition fighters were able to target several Iranian officials in the northern fighting front of Aleppo province, killing and injuring a number of them.

In the meantime, Amir Mousavi, Director of the Center for Strategic Studies and International Relations in Tehran, confirmed Soleimani's injury in a press statement.

Another high-ranking Iranian official has taken over the command of Iranian forces in Syria following Soleimani's transportation to Tehran, the official added.

An Israeli official has claimed that the Iranian major general has been killed in Aleppo in northern Syria, according to the Iranian state agency of FNA.

"A well-placed source in the IRGC has strongly rejected rumors by terrorist groups about killing IRGC Quds Force Commander Major General Qassem Soleimani," FNA reported on Tuesday. "General Soleimani is alive and safe."

Soleimani, 58, has been in Syria for months, running military operations to bolster forces loyal to the embattled Syria President Bashar al-Assad against his opponents.

"IRGC's leadership in Tehran is trying to hide the news of Soleimani's health because disclosing it may negatively affect the morale of their troops in Syria," a Syrian opposition activist argued.

Reporting by: Resho Issa

Source: ARA News
Posted by: badanov || 11/25/2015 00:00 || Comments || Link || E-Mail|| [265 views] Top|| File under: Govt of Iran
ISIS thugs beats Austrian girl to death
DUHOK – Austrian teenage girl Samra Kesinovic has been beaten to death by militants of the Islamic State (ISIS) for trying to escape the group's de facto capital of Raqqa, local sources reported on Tuesday.

Kesinovic, 17, left Austria with her friend in April 2014 to join the ranks of ISIS in Syria.

"The girl was caught by ISIS female jihadists while trying to escape Raqqa. She was then handed over to the group's leadership and was subsequently beaten to death," an informed local source told ARA News in Raqqa.

Kesinovic's friend Sabina Selimovic, who was 15 when she left Austria, was reported dead earlier this year in war-torn Syria.

The parents of both victims are Bosnian refugees based in Austria for nearly two decades, according to reports.

When Kesinovic and Selimovic decided to join ISIS, they had left behind a letter to their parents saying: "Don't look for us. We will serve Allah… and we will die for him".

More than 120 people have left Austria to join the ranks of the ISIS extremist group.

Reporting by: Eyaz Ciziri
Posted by: badanov || 11/25/2015 00:00 || Comments || Link || E-Mail|| [396 views] Top|| File under: Islamic State
Who's in the News
33
[untagged]
11
Islamic State
3
Govt of Iran
3
Houthis
2
Ansar Bayt al-Maqdis (IS)
1
al-Shabaab
1
Govt of Syria
1
al-Qaeda in Pakistan
1
al-Nusra
1
Hezbollah
1
Hamas
1
Salafists
Bookmark
E-Mail Me
The Classics
The O Club
Rantburg Store
The Bloids
The Never-ending Story
Thugburg
RSS Links
Gulf War I
The Way We Were
Bio
Merry-Go-Blog
Hair Through the Ages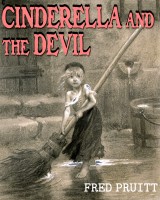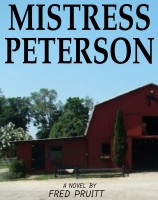 On Sale now!


A multi-volume chronology and reference guide set detailing three years of the Mexican Drug War between 2010 and 2012.

Rantburg.com and borderlandbeat.com correspondent and author Chris Covert presents his first non-fiction work detailing the drug and gang related violence in Mexico.

Chris gives us Mexican press dispatches of drug and gang war violence over three years, presented in a multi volume set intended to chronicle the death, violence and mayhem which has dominated Mexico for six years.
Click here for more information


Meet the Mods
In no particular order...


Steve White
Seafarious
Pappy
lotp
Scooter McGruder
john frum
tu3031
badanov
sherry
ryuge
GolfBravoUSMC
Bright Pebbles
trailing wife
Gloria
Fred
Besoeker
Glenmore
Frank G
3dc
Skidmark
Alaska Paul



Better than the average link...



Rantburg was assembled from recycled algorithms in the United States of America. No trees were destroyed in the production of this weblog. We did hurt some, though. Sorry.
18.206.168.65