Afghanistan
NDS rescues child from kidnappers in Kabul
[Khaama (Afghanistan)] The National Directorate of Security


...the Afghan national intel agency...


(NDS) -- Afghanistan's intelligence agency has rescued a child from kidnappers in capital Kabul
...the capital of Afghanistan. Home to continuous fighting from 1992 to 1996 between the forces of would-be strongman and Pak ISI/Jamaat-e-Islami sock puppet Gulbuddin Hekmayar and the Northern Alliance, a period which won Hek the title Most Evil Man in the World and didn't do much for the reputations of the Northern Alliance guys either....
A statement released by the NDS on Sunday states that eight-year-old Mohammad Ibrahim who is a student of grade eight was kidnapped from the 17th sector of the city and kept in Astar Ghach village of Qara Bagh District for 20 days.

Kidnappers had asked Ibrahim's father Shireen Aghan for 100,000 American dollars in return, the statement adds.

In a raid, Ibrahim was recovered and one of the kidnappers by the name of Fahim S/O Khan Mohammad who is also a resident of 17th sector was jugged
Don't shoot, coppers! I'm comin' out!
In a footage released by the spy agency, Shireen Aghan is shown with Ibrahim who thanks NDS for securing his son.

The suspected kidnapper is also shown in the video confessing to his crime.


Posted by: Fred || 11/30/2015 00:00 || Comments || Link || E-Mail|| [127 views] Top|| File under:
Armed men kill a teacher and his son in Urozgan's Khas Urozgan District
[Khaama (Afghanistan)] Unidentified

gunnies

have

rubbed out

a teacher with his son in Khas Urozgan District of central Urozgan province.

Governor of Khas Urozgan District says

gunnies

went to the instructor's house in Sheikhi area and as he went out with his son they were

rubbed out

.

He said miscreants

bumped off

a third person who watched the murder.

Although, Karmi held Taliban responsible for the attack but the group's spokesperson has not yet commented on the report.

This was second reported attack of unknown

gunnies

in Afghanistan last night.

The other attack was carried out in Zaranj, the

picturesque provincial capital

of southwestern Nimroz, in which a former government official was killed.

Sayed Nazir Sadat the former director of Hajj and Religious Affairs of Nimroz was returning from mosque after offering prayers when unidentified

gunnies

shot up

him.


Posted by: Fred || 11/30/2015 00:00 || Comments || Link || E-Mail|| [151 views] Top|| File under: Taliban
Africa Horn
Iranian navy frees fishing vessel hijacked off Somalia coast
EL HUR, Somalia -- Iranian navy has freed a fishing vessel hijacked off the coast of Somalia over a week ago from Somali pirates in a rare raid on Saturday afternoon, Garowe Online reports.

According to on-the-ground sources, the fishing boat, FV Mohamed with 15-member crew was stormed by foreign commandos in helicopters. Initial reports obtained by GO indicate that Iranian Special Forces conducted the operation off El Hur coastal village in central Somalia.

The raid marks the first by Iran navy in the Red Sea. It's yet unclear whether the operation resulted in casualties.

A gang of three seized the Iranian flagged vessel—but--owned by Pakistanis last week.
Posted by: Steve White || 11/30/2015 00:00 || Comments || Link || E-Mail|| [206 views] Top|| File under: Pirates
Ruritanian Air Force Strikes Again in Hiiraan Region
An official says unidentified military jets bombed Al shabaab bases in the Somali region of Hiiraan on Sunday, the latest in series of aerial bombardment against the Al Qaeda-linked militants.

Confirming the incident, Col Mohamed Omar Aden who is a senior Somali army commander in the region said the jets hit Yasooman, Ceeldheer and Ceel lahelay villages, which are all under Al shabaab control.

No casualties reported in the multiple airstrikes against Al shabaab strongholds in Hiiraan region. African Union troops in the region did not comment on the air attacks.

Ruritania U.S. has in the past carried out several airstrikes targeted senior Al shabaab leaders, including Sheikh Mukhtar Abu Zubeyr who was killed in drone attack near Barawe town in September 1, 2014.
Posted by: Steve White || 11/30/2015 00:00 || Comments || Link || E-Mail|| [165 views] Top|| File under: al-Shabaab
Africa Subsaharan
Suspected Jihadists Attack Cash Truck in Burkina Faso
Oh goody -- a new battlefield.

[AnNahar] Suspected jihadist fighters attacked an armored van transporting money from a gold mine in Burkina Faso


...The country in west Africa that they put where Upper Volta used to be. Its capital is Oogadooga, or something like that. Its president is currently Blaise Compaoré, who took office in 1987 and will leave office feet first, one way or the other...




Update: Mr. Compaore fled the country when he was overthrown in 2014, which was followed by a revolt against the interim government in September of this year. If historic patterns run true, they're due for a military or Marxist government next.

the country's security minister said Sunday, the latest sign of Islamist violence spreading from neighboring Mali.

A group of heavily

gunnies

with rocket launchers and automatic rifles attacked the truck in the country's north on Friday, killing the driver and wounding one other person, security minister Alain Zagre told AFP.

Police accompanying the van fought off the attackers, who

expeditiously departed at a goodly pace

, a police source said.

"We think it is certainly a jihadist group that identified the Inata gold mine and decided to take action to get hold of funds," Zagre said.

Military operations had seriously disrupted Islamist fighters in Mali, forcing them to move to neighboring countries, Zagre said as his country went to the polls on Sunday to elect a new president and parliament.

Security was tight for the election, with up to 25,000 troops deployed to ward off the threat of an attack, following two recent assaults against police barracks on the country's long western border with troubled Mali.
Posted by: trailing wife || 11/30/2015 12:06 || Comments || Link || E-Mail|| [508 views] Top|| File under: al-Qaeda in North Africa
Arabia
Houthi Top Dawg dies with 4 others
The brother of the Houthi leader was killed in an attack in North Yemen while a rebel field commander was killed in a national resistance raid in another area.

The Saudi state TV 'Al Ikhbariya' said Ibrahim Badruddin Al Houthi, the brother of the Houthi top leader Abdul Malik Al Houthi, was killed along with eight aides in the Northern Yemeni town of Saada, the rebel chief's birthplace.

"Ibrahim Badruddin and eight other Houthis who were with him were killed in an attack in Saada on Sunday," the channel said without giving details of the attack.

The Saudi satellite TV news channel Al Arabiya also reported Al Houthi's death but did not give any details.

In another development a Houthi field commander and four aides were killed in a resistance attack in the South-central town of Al Bayda on Sunday.

Abu Yaslam and his guards were passing in a motorcade in Al Qamlain area in Al Badya when they came under an attack by the resistance fighters, the Yemeni news network 'Masdar Online' said.
Posted by: badanov || 11/30/2015 00:00 || Comments || Link || E-Mail|| [163 views] Top|| File under: Houthis
Soddy warbirds attacks boats carrying arms to Houthis
ADEN: Warplanes from the Saudi-led coalition hit Saturday two small boats carrying weapons to Iran-backed Houthi terrorists on the southern coast of Yemen, a military official said.

Weapons were being unloaded from the two fishing boats near Belhaf, in Shabwa province, when the pre-dawn raid struck killing three smugglers, the military official said.

The coalition has imposed a blockade on Yemen to prevent weapons from reaching the Houthis and allied renegade troops loyal to ousted President Ali Abdullah Saleh.

Troops loyal to President Abed Rabbo Mansour Hadi, backed by coalition air and ground support, in July pushed the rebels out of Aden — Yemen's second city — and four other southern provinces, including Shabwa. But the area around Belhaf is controlled by tribesmen and some are involved in smuggling weapons to the terrorists further north, the official said.

Government forces backed by the coalition launched an all-out offensive recently to push the rebels out of the southwestern province of Taez and break the siege of loyalists in its provincial capital.

The UN aid chief earlier accused Houthis of blocking and diverting deliveries of aid to Taez where some 200,000 people are living under siege.

Government forces backed by the Saudi-led coalition have been battling since September to push the terrorists out of Taez as part of their campaign to recapture the capital Sanaa farther north.

"Houthi and popular committees are blocking supply routes and continue to obstruct the delivery of urgently needed humanitarian aid and supplies into Taez city," said Stephen O'Brien, the under-secretary-general for humanitarian affairs.
Posted by: badanov || 11/30/2015 00:00 || Comments || Link || E-Mail|| [156 views] Top|| File under: Houthis
16 dead in fighting for south Yemen province
Yemeni pro-government forces were battling on Sunday to oust Iran-backed Houthi rebels from a southern province where they have made gains in recent weeks. Ground fighting and air strikes by a Saudi-led coalition killed 12 rebels in Daleh province, military sources said. Four loyalists were also killed.

Daleh is one of five southern provinces which the coalition-backed loyalists retook from the rebels in a July offensive. But the Houthi rebels and their allies managed to recapture the province's second-largest city, Damt, earlier this month.

Further north, in Yemen's third city Taez, where a loyalist garrison has been under rebel siege for months, three civilians were killed and at least 20 wounded by rebel mortar fire late on Saturday, medical and military sources said. Loyalist troops and their coalition backers launched an offensive to try to break the siege earlier this month but it has made little headway.

In the rebel-held capital Sanaa, coalition aircraft carried out what a military source described as the heaviest strikes in weeks. The rebels overran Sanaa in September last year before capturing much of the rest of the country and forcing the government into exile.
Posted by: Steve White || 11/30/2015 00:00 || Comments || Link || E-Mail|| [139 views] Top|| File under: Houthis
Europe
German police tackle mass brawl at Berlin refugee shelter
[AlAhram] Hundreds of refugees fought each other on Sunday in a mass brawl at a Berlin shelter and more than 100 police were called in to restore order, in an episode underlining the challenges Germany faces in handling hundreds of thousands of migrants. Although violent incidents in such centres are frequent,


Frequent? No wonder the natives are upset.

the chaos in the shelter at Berlin's disused Tempelhof airport, which erupted as lunch was being served, was worse than normal.

"There were apparently many hundreds of people involved," a

front man

for the police told

Rooters

TV. Police made an unspecified number of arrests.

Michael Elias, who is in charge of the shelter, said that 830 people were housed at the facility and that between 20 and 30 started the disruption.

"It's the simple fact that there are a lot of young men travelling alone here. We withdrew ... because the situation simply went kaboom!. It was a complete blow-out."

Such scenes feed scepticism among the German public about accepting refugees. Chancellor Angela Merkel
...current chancellor of Germany. She was educated in East Germany when is was still run by commies, but in 1989 got involved with the growing democracy movement when the Berlin Wall fell. Merkel is sometimes referred to by Germans as Mom...
's popularity has slumped, a sign of the public's cooling attitude towards the influx of people fleeing conflict in countries like Syria.

Earlier this year, Germany's police union and women's rights groups accused the authorities of playing down reports of sexual assault and even rape at refugee shelters because they feared a backlash against asylum seekers.

Interior Minister Thomas de Maiziere has called on Germans to avoid succumbing to blanket suspicion of migrants, of whom up to a million are expected to arrive this year.
Several people were placed in durance vile
Drop the rosco, Muggsy, or you're one with the ages!
at the fight that started in the food distribution queues at the former airport of Tempelhof, which has been turned into a temporary accommodation for 1,200 refugees, an AFP photographer witnessed.

The brawl came just hours after another mass fight at a refugee shelter in the Berlin suburb of Spandau, where migrants went at each other with fire extinguishers, a police

front man

said. Windows were smashed, sofas were thrown, and fire extinguishers emptied, said police, adding that several residents of the shelter were

maimed

. Some 500 people evacuated the building "in fear and panic" over the dispute.

Separately, two other fights broke out in other shelters. At a refugee home in Berlin's Kreuzberg area, a 18-year-old struck a 17-year-old on the head with a belt, police said. Meanwhile,


...back at the Hubba Hubba Club, Big Shirley was still trying to snatch Nunzio bald-headed. She was already halfway there...


five people

were maimed

in a fight between Syrians in the showers of an accommodation in the eastern state of Saxony-Anhalt.

Such disturbances have occurred before in other shelters in Germany, with tensions escalating quickly between often traumatized people from different cultures sharing packed spaces.

At the same time, they have been relatively rare


How "relatively rare" could it be, if such incidents are "frequent", as Al Ahram reports?

given the sheer numbers of new arrivals -- Germany expects to take in a million asylum seekers this year alone, and has put up hundreds of thousands in flats, army barracks, sports halls and tent cities.

Germany's police union had called for refugees to be separated by religion and by country of origin to minimize the potential for conflict.
Posted by: trailing wife || 11/30/2015 00:00 || Comments || Link || E-Mail|| [495 views] Top|| File under:
India-Pakistan
23 arrested in Pakistan in kop krackdown
Two Afghans among 10 suspects arrested in Sargodha

SARGODHA: At least 10 suspects including two Afghans were arrested during crackdowns in different areas of Sargodha on Sunday. Police said that it conducted operation against the outlaws in Pathan Colony and Muhammadi Colony of Sargodha district.

The police during operation searched 50 houses and arrested 10 suspects including two Afghan nationals. The detainees were shifted to police station where the police after registering a case against them have started investigating.

13suspects arrested in Rahimyar Khan

RAHIMYAR KHAN: Police and sensitive agencies have arrested 13 suspects during search operation on Sunday. According to details, responding to an intelligence report, the police and sensitive agencies personnel conducted joint operation in Majeed Colony of Khanpur tehsil in Rahimyar Khan.

During operation, 13 suspects were arrested who have been shifted to undisclosed location for interrogation.

Three arrested, as PTI-PML-N activists clash in Hafizabad

HAFIZABAD: The police have arrested three workers of political parties and registered cases against 10 others after armed clash between activists of Pakistan Tehreek-e-Insaf (PTI) and Pakistan Muslim League-Nawaz (PML-N) on Sunday.

According to police, supporters of PTI and PML-N candidates who contested recent local government (LG) elections traded fire over political differences.

However, no causality was reported in fire exchange. Heavy contingent of police rushed the scene of clash, arrested three including son of Afzal Kasab, newly-elected councillor of PML-N, while cases have been registered against 10 others belonging to both parties and raids for their arrests were in progress.
Posted by: badanov || 11/30/2015 00:00 || Comments || Link || E-Mail|| [165 views] Top|| File under:
Terror bid foiled in Peshawar
PESHAWAR: Bomb Disposal Unit (BDU) on Sunday defused a three-kilogramme bomb in Muhallah Shahi Abad area, police said.

Police was informed that unidentified miscreants planted a bomb outside a house. Later the BDU defused the bomb and save the area from huge damage.
Posted by: badanov || 11/30/2015 00:00 || Comments || Link || E-Mail|| [133 views] Top|| File under:
14 arrested in attack on police officials
PESHAWAR: During a crackdown on Sunday, the police have arrested fourteen suspects including four culprits allegedly involved in attacks and murder of police personnel. SSP Operations Dr Saeed said police conducted operation against outlaws in Armar area of the provincial capital Peshawar during which four culprits involved in attacks on police personnel were arrested.

The SSP said that the nabbed accused had attacked police in September during which three policemen were martyred and seven others were critically wounded.

They were also wanted by various police stations in a number of criminal cases, said the SSP. The security forces on Sunday also conducted a search operation and detained 10 suspects including six Afghans from Hassan Ghari, Machni Gate sites in Peshawar. All the suspects have been shifted to undisclosed place for investigations.

Police spokesman told media that lethal weapons and ammunitions have been recovered from the suspects. The operation has been conducted on information provided by the intelligence agencies on presence of Taliban's suspects.
Posted by: badanov || 11/30/2015 00:00 || Comments || Link || E-Mail|| [155 views] Top|| File under:
Three terrorists with explosives arrested
[DAWN] The Counter-Terrorism Department (CTD) on Saturday tossed in the calaboose
Keep yer hands where we can see 'em, if yez please!
three alleged terrorists, who were planning to bomb Chehlum of Hazrat Imam Hussain (RA) here, highly placed sources said.

They added that a CTD team from Beautiful Downtown Peshawar


...capital of Khyber Pakhtunkhwa (formerly known as the North-West Frontier Province), administrative and economic hub for the Federally Administered Tribal Areas of Pakistan. Peshawar is situated near the eastern end of the Khyber Pass, convenient to the Pak-Afghan border. Peshawar has evolved into one of Pakistan's most ethnically and linguistically diverse cities, which means lots of gunfire.


, acting on a tip-off, stopped a car coming from Bannu at Jarma bridge here. Three

forces of Evil

belonging to Khyber Agency


... the place to go if you've got an Indiana Jones hat and whip. Chock full of high adventure and treacherous Pathans. You should really train up to it, though...


, who were currently residing in various parts of Peshawar, were arrested. They were identified as Imran Khan

... aka Taliban Khan, who is the lightweight's lightweight...
, Mali Khan and Fareed Khan.

The CTD squad recovered 20 kilograms of explosives stuffed in a gunny bag, a safety fuse, 12-meter-long detonating cord, a remote controlled bomb receiver and an electric detonator from the vehicle.

The arrested

forces of Evil

were shifted to Peshawar after registration of case against them in Kohat.

Posted by: Fred || 11/30/2015 00:00 || Comments || Link || E-Mail|| [168 views] Top|| File under: TTP
Two 'peace volunteers' killed in Mohmand
[DAWN] Two peace volunteers were killed in a roadside blast in Ambar tehsil of
Mohmand Agency


... Named for the Mohmand clan of the Sarban Pahstuns, a truculent, quarrelsome lot. In Pakistain, the Mohmands infest their eponymous Agency, metastasizing as far as the plains of Peshawar, Charsadda, and Mardan. Mohmands are also scattered throughout Pakistan in urban areas including Karachi, Lahore, and Quetta. In Afghanistan they are mainly found in Nangarhar and Kunar...


on Saturday.

Sources said that Hazrat Noor and Mohammad Gul were going to Daroo bazaar on a

cycle of violence

when an improvised

bomb

placed on the road in the Sanger Khawar area went off.

Noor

was struck down in his prime

. Gul was critically injured and taken to hospital where he died after a while.

They had both remained members of a peace committee in the Mohmand tribal region.

After the incident, security personnel launched a search operation in the area. However,


a poor excuse is better than no excuse at all...


no arrest was reported.

Posted by: Fred || 11/30/2015 00:00 || Comments || Link || E-Mail|| [163 views] Top|| File under: TTP
Iraq
Kurdish fighters say US special forces have been fighting Isis for months
[The Guardian] On a damp afternoon in Iraqi Kurdistan, a 29-year-old peshmerga fighter named Peshawa pulls out his Samsung Galaxy mobile phone, flicks hurriedly through his library until he finds the video he wants, and presses play.

The clip, filmed just after dawn on 11 September, shows four tall and western-looking men in the heat of a battle against Islamic State militants in northern Iraq. "These are the Americans," says Peshawa in a secretive tone.

One is crouched behind a machine gun firing round after round from the top of a fortified mound; another lies on his front a few feet away, legs outstretched and taking aim at the enemy with a long rifle. A third wields a long-lens camera taking photo after photo, and the last stands back, apparently overseeing the others during the combat south-west of the city of Kirkuk.
Posted by: Besoeker || 11/30/2015 10:02 || Comments || Link || E-Mail|| [206 views] Top|| File under: Islamic State
Turkey bombards Kurdistan region border villages
[Rudaw] The Sick Man of Europe Turkey


...the only place on the face of the earth that misses the Ottoman Empire....


late Sunday once again started shelling Kurdish fighters of the Kurdistan Workers' Party (PKK) in border villages of the Kurdistan region of Iraq.

Turkish artillery began shelling the villages of Bedkar, Spindar, Baluka and Kara in the Kani Masi district of Amedi, according to Rudaw correspondent Gharib Majid. Intermittent Turkish shelling is ongoing and casualties are not yet known.

Ankara has a history of bombarding border areas of the Kurdistan region in Iraq to target PKK fighters, mostly around Mount Qandil.
Posted by: trailing wife || 11/30/2015 00:00 || Comments || Link || E-Mail|| [162 views] Top|| File under:
12 ISIS elements killed, wounded in coalition strike south of Mosul
Erbil – Peshmerga forces announced on Sunday killing and wounding 12 ISIS elements in an air strike by the coalition forces in Makhmour District south of Mosul (405 km north of Baghdad).

Media spokesman of Peshmerga forces Ahmed Jaf said in an interview for IraqiNews.com, "the international coalition aircraft bombed this morning sites belonging to ISIS in Krmurdi village in Makhmour district south of the city of Mosul, killing five elements of the ISIS and injuring seven others."
[Rudaw] The US coalition Arclight airstrikes destroyed four vehicles of the self-claimed Islamic State
...formerly ISIS or ISIL, depending on your preference. Before that al-Qaeda in Iraq, as shaped by Abu Musab Zarqawi. They're very devout, committing every atrocity they can find in the Koran and inventing a few more. They fling Allah around with every other sentence, but to hear the pols talk they're not really Moslems....
or ISIS in Ankawa village in Makhmour, a Peshmerga official on Makhmour front told Rudaw on Saturday.

The Peshmerga spokesperson at the front told Rudaw the US coalition were informed by Peshmerga forces about ISIS military activity at the area.

He said "there is a main military base belonging to ISIS in Ankawa village."

The spokesperson said the US coalition managed to destroy an ISIS military base in Kudela village in Makhmour and killed several ISIS

bad boy

s.

Kudela village is 22km away from Makhmour town, considered as a critical point between linking the Peshmerga stockades with the areas that still under ISIS control.

ISIS positions are less than 20 kilometers from Makhmour. Due to the proximity, Peshmerga forces have strengthened security measures there.

Peshmerga officials claim that ISIS can no longer advance into the Kurdistan region's borders.
Posted by: Steve White || 11/30/2015 00:00 || Comments || Link || E-Mail|| [162 views] Top|| File under: Islamic State
Baghdad Kabooms Today
Security forces kill suicide bomber by ambush south of Baghdad

Baghdad Operations Command announced on Sunday the killing of a suicide bomber that attempted to target the masses of visitors south of the capital.

A spokesman for the command, Brigadier Saad Maan, said in a statement received by IraqiNews.com, "A force from the 17th brigade under the command of Baghdad Operations managed to kill a suicide bomber wearing an explosive belt before arriving at the road of the visitors through an ambush in southern Baghdad," without giving further details.

7 killed and wounded in explosion south of Baghdad

A source in the Interior Ministry announced on Sunday, that seven people had been either killed or wounded in the explosion of an explosive device south of Baghdad.

The source said in an interview for IraqiNews.com, "A bomb exploded this afternoon near lakes for fish farming in the district of Madain south of Baghdad, killing two people and wounding five others."

The source, who asked not to be named, said: "Ambulances rushed to the scene and transported the wounded to a nearby hospital for treatment and the bodies of the dead to the forensic medicine department," without giving further details.

11 killed and wounded in bomb blast north of Baghdad

A source in the Iraqi Interior Ministry announced on Sunday, that 11 people had been killed and wounded in a bomb blast north of Baghdad.

The source said in an interview for IraqiNews.com, "A bomb exploded this morning near shops in the village of Hamamiyat in Taji District north of Baghdad, resulting in the killing of two people and wounding nine others."

The source, who asked to remain anonymous, added: "A security force rushed to the scene and transported the wounded to a nearby hospital for treatment and the bodies of the dead to the forensic medicine department, while a raid and search operation was carried out to search for the perpetrators of the bombing."
Posted by: Steve White || 11/30/2015 00:00 || Comments || Link || E-Mail|| [156 views] Top|| File under:
Israel-Palestine-Jordan
Arab teen holding firebomb said shot dead in Jerusalem and other excitements yesterday
[IsraelTimes] Border Police officers shot and killed a Paleostinian teenager during a riot in East Jerusalem on Sunday. Police said they fired at a youth who was preparing to throw a

Molotov cocktail

.

A Paleostinian health ministry official told AFP he confirmed the death, without giving further details.

An Israel Police statement said that officers fired at a Paleostinian holding a

Molotov cocktail

in the Ras al-Amoud neighborhood after they came under attack, but could not confirm a hit.

"The forces, who were in real life-threatening danger, fired at the lower body of the suspect seen with a

Molotov cocktail

," a police statement said, noting that other rioters with

Molotov cocktail

s had escaped.

The Paleostinian Ma'an news agency identified the Paleostinian as Ayman Samih al-Abbasi, 16, from Silwan.

On Sunday afternoon, dozens of Paleostinians

were maimed

in violent

festivities

with Israeli security troops in a series of riots in the West Bank, according to Paleostinian reports.

Those

festivities

come hours after a stabbing attack at an entrance to Jerusalem's Old City and another near a bus stop left two people

maimed

and an attacker killed.

Early on Sunday, a 38-year-old Paleostinian stabbed an Israeli Border Police officer at Damascus Gate, lightly wounding him. The attacker, who was identified as Bassem Salah from the northern West Bank city of Nablus, was

rubbed out

by officers at the scene.

Later in the morning, a Nepalese woman was lightly

maimed

in a stabbing attack near a bus stop in Jerusalem, after which the attacker fled. A 17-year-old Paleostinian suspect from Hebron was locked away
Drop the heater, Studs, or you're hist'try!
at a construction site near the scene shortly after.

Army closes third Hebron radio station for 'incitement'

[IsraelTimes] Soldiers raid offices of Radio Dream, confiscate equipment and order it remain shuttered for six months, Paleostinians say.

Israel Defense Forces soldiers on Saturday night descended on the offices of a popular radio station in the West Bank city of Hebron, confiscated equipment, and shut it down due to accusations that it has been inciting violence, Paleostinian reports said.

It was the third radio station to be raided in recent weeks amid persistent Israeli claims that a recent wave of Paleostinian attacks has been spurred by incitement in social and traditional media.

Many of the attacks have taken place in and around Hebron, while others -- including deadly attacks in Israel -- have been carried out by

forces of Evil

who set out from the area.
Posted by: trailing wife || 11/30/2015 00:00:00 || Comments || Link || E-Mail|| [356 views] Top|| File under:
Syria-Lebanon-Iran
RU to Escalate Syria Offensive With Ground Troops, Arab Media Claim
[Breitbart] TEL AVIV -- News reports in the Arab world claim Russia is planning to escalate its military involvement in Syria by sending in ground troops and increasing airstrikes, according to translations provided by the Middle East Research Institute (MEMRI).

Syrian and pro-Syrian Lebanese media have published reports over the past two weeks claiming that Russia is launching a new stage of its offensive in Syria, with December witnessing unprecedented escalation in which a ground operation will be launched. "December will be hot on the ground in Syria," Lebanese daily Al Akhbar reported.

In a talk with the Russia's Ministry of Defense on November 20, President Vladimir Putin said that the current offensive in Syria is "not enough to clear Syria of armed and terrorist groups and defend Russia from a possible terrorist attack," adding his hope that the next stages of the offensive will lead to better results.

According to MEMRI, Russia's decision to increase its involvement in Syria is likely motivated by the upcoming UN supervised meeting on January 1, 2016, in which Syrian regime and opposition representatives are set to negotiate. Russia and its allies Syria and Iran are hoping that the next stage of the offensive will earn them "bargaining chips" ahead of the meeting.
Posted by: Besoeker || 11/30/2015 01:26 || Comments || Link || E-Mail|| [181 views] Top|| File under:
Suicide bomb attack kills
[ARA News] ALEPPO – Rebel fighters of the Syrian opposition blew up Sunday several headquarters for the regime's army forces in the city of Aleppo in northern Syria, killing and wounding dozens of troops, media activists reported.

The explosions was followed by fierce clashes between the two sides.

Speaking to ARA News in Aleppo, media activist Wael Mohammed confirmed that Aleppo rebels (Operation Chamber of Fatih Halab) in conjunction with other Islamic factions, fought fierce battles against the Syrian army forces and allied militias for several hours subsequent to detonating a series of regime-held buildings in Seif al-Dawla district in Aleppo.

"Opposition fighters had already dug a tunnel under these buildings, or headquarters ran by pro-Assad forces, and then detonated them with remote control, killing and wounding dozens regime troops," he added.

The source pointed out that fighting continued in the neighborhoods of Salah al-Din, Seif al-Dawla and al-Ashrafiya for several hours, during which a number of casualties fell from both sides.

In the meantime, pro-regime army forces targeted the neighborhood of Bani Zaid in Aleppo with more than 15 artillery shells, local sources said. Several civilian casualties were reported in the shelling.

In return, Syrian rebels bombed the regime-held neighborhoods of al-Meidan, Suleiman al-Halabi and the Jamiyat al-Zahra with several homemade rockets, causing the deaths of two civilians and the injury of six others, some of them are in critical conditions.

Opposition fighters in the city of Aleppo are trying to ignite several fighting fronts simultaneously in a bid to disperse the strength of the regime's army and allied Shiite militias. By this, they are trying to relief rebel fighters in the southern fronts of Aleppo.
Posted by: badanov || 11/30/2015 00:00 || Comments || Link || E-Mail|| [156 views] Top|| File under:
British jihadist Sally Jones threatens to blow herself up
Miss Sally can just blow me...
[ARA News] DAMASCUS – Sally Jones, who left the UK to join the extremist group of Islamic State (ISIS), has threatened to blow herself up after her husband was killed in a drone strike by the U.S.-led coalition in Syria's Raqqa.

Jones, 47, is a former punk rocker, originally from Kent. She has converted to Islam and has been radicalized recently through direct contact with jihadist groups online.

Quoting a Muslim extremist woman who killed herself along with scores of Russian soldiers in a truck bombing in 2000, Jones has expressed herself on the social media that she could be about to become a "black widow" suicide bomber.

The term "Black Widows" refers to a group of Chechen Muslim women whose husbands were killed by the Russian forces in Chechnya.

She moved to Syria with her 10-year-old son in 2013 and joined ISIS after being brainwashed.

"I know what I'm doing. Paradise has a price and I hope this will be the price for Paradise," Jones tweeted. If she carried out her threat, she would be ISIS's first widely known female suicide bomber.

Her husband Junaid Hussain, 21, was a cyber-hacker and a key propagandist and recruiter for the ISIS terror group. He was killed in an airstrike in Raqqa, the major bastion of ISIS in Syria.

Jones has been following her husband's path, recruiting young men and women to join ISIS's ranks.

"I would never love anyone but him," the extremist widow said on Tweeter, referring to her dead husband, though the group's leadership prevents widows from staying a long time without husbands, according to ISIS-linked sources.

Jones's message came after her husband found killed in an airstrike by a U.S.-led drone on Raqqa last August.
Posted by: badanov || 11/30/2015 00:00 || Comments || Link || E-Mail|| [330 views] Top|| File under: Islamic State
Syrian opposition says Russian strikes kill 18
Airstrikes believed to have been carried out by Russian warplanes killed at least 18 people and wounded dozens more on Sunday in a northern Syrian town held by insurgents, Syrian opposition media reported.

The Britain-based Syrian Observatory for Human Rights said the airstrikes struck the town of Ariha, killing at least 18 people and wounding dozens more. The Local Coordination Committees, an activist collective, said the airstrikes struck a busy market, inflicting heavy casualties. The Observatory, which relies on a network of activists inside Syria, said the airstrike destroyed three buildings in the centre of Ariha.

Ariha Today, a Facebook page that covers events in the town, said the airstrikes were carried out by Russian warplanes, killing 40 people and wounding more than 70. Conflicting tolls are common in the chaotic aftermath of violent incidents in Syria.

If Russian warplanes carried out Sunday's strikes it would be one of the deadliest incidents since Moscow began launching airstrikes in Syria two months ago. Opposition activists say scores of people have been killed by Russian strikes since the air campaign began on September 30.

An amateur video posted online showed several men being treated on the floor of what appeared to be a clinic. Blood stains could be seen on the floor's white tiles. On the street outside, four men could be seen lying near the building, with several young men weeping over them. Shortly afterward, an ambulance arrived and a wounded man in a wheelchair was carried into the clinic.

Russia says its airstrikes are targeting the Daesh group and other "terrorists," but Western officials and Syrian rebels say most of the strikes have focused on central and northern Syria, where Daesh does not have a strong presence.
The strikes hit the Idlib province town of Ariha, which is controlled by the Army of Conquest, a rebel alliance of mainly Islamist groups, including al-Qaeda affiliate al-Nusra


...formally Jabhat an-Nusrah li-Ahli sh-Sham (Support Front for the People of the Levant), also known as al-Qaeda in the Levant. They aim to establish a pan-Arab caliphate. Not the same one as the Islamic State, though .. ...


Front, the Syrian Observatory for Human Rights said.

The Army of Conquest alliance seized Ariha in May after heavy fighting with regime forces.
Posted by: Steve White || 11/30/2015 00:00 || Comments || Link || E-Mail|| [149 views] Top|| File under:
Terror Networks
US, allies conduct 22 strikes against Islamic State
[Ynet] The United States and its allies conducted 19 strikes against Islamic State
...formerly ISIS or ISIL, depending on your preference. Before that al-Qaeda in Iraq, as shaped by Abu Musab Zarqawi. They're very devout, committing every atrocity they can find in the Koran and inventing a few more. They fling Allah around with every other sentence, but to hear the pols talk they're not really Moslems....
in Iraq and three in Syria on Saturday, the coalition leading the operations said in a statement.

Seven of the strikes in Iraq hit around Ramadi, destroying a machine gun position, two ISIL buildings and two weapons caches, and wounding an ISIL fighter, the Combined Joint Task Force said on Sunday. The coalition also struck targets in 11 other Iraqi cities, including Fallujah,
... the City of Mosques, which might have somthing to do with why it's not called Center of Prosperity or a really nice place to raise your kids...
Sinjar and djinn-infested Mosul
... the home of a particularly ferocious and hairy djinn...
The coalition said it used bomber, fighter, attack and remotely piloted aircraft against ISIL targets.

In Syria, two strikes near Raqqa destroyed two ISIL vehicles and struck two separate ISIL tactical units, it said. One strike near Dayr Az Zawr destroyed an ISIL front end loader.
Posted by: trailing wife || 11/30/2015 00:00:00 || Comments || Link || E-Mail|| [312 views] Top|| File under: Islamic State
Who's in the News
38
[untagged]
9
Islamic State
5
Govt of Pakistan
4
Houthis
2
TTP
1
Govt of Iran
1
al-Shabaab
1
Pirates
1
Hezbollah
1
Taliban
1
al-Qaeda in North Africa
Bookmark
E-Mail Me
The Classics
The O Club
Rantburg Store
The Bloids
The Never-ending Story
Thugburg
RSS Links
Gulf War I
The Way We Were
Bio
Merry-Go-Blog
Hair Through the Ages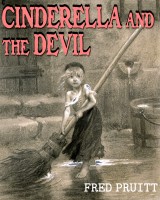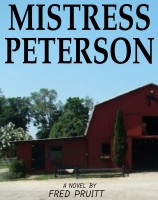 On Sale now!


A multi-volume chronology and reference guide set detailing three years of the Mexican Drug War between 2010 and 2012.

Rantburg.com and borderlandbeat.com correspondent and author Chris Covert presents his first non-fiction work detailing the drug and gang related violence in Mexico.

Chris gives us Mexican press dispatches of drug and gang war violence over three years, presented in a multi volume set intended to chronicle the death, violence and mayhem which has dominated Mexico for six years.
Click here for more information


Meet the Mods
In no particular order...


Steve White
Seafarious
Pappy
lotp
Scooter McGruder
john frum
tu3031
badanov
sherry
ryuge
GolfBravoUSMC
Bright Pebbles
trailing wife
Gloria
Fred
Besoeker
Glenmore
Frank G
3dc
Skidmark
Alaska Paul



Better than the average link...



Rantburg was assembled from recycled algorithms in the United States of America. No trees were destroyed in the production of this weblog. We did hurt some, though. Sorry.
54.82.10.219