They're here
Al-Qaeda's "defeated."

ISIS is the "JV."

"I think that I'm a better speechwriter than my speechwriters," Mr. Obama told Patrick Gaspard, his political director, at the start of the 2008 campaign, according to The New Yorker. "I know more about policies on any particular issue than my policy directors. And I'll tell you right now that I'm going to think I'm a better political director than my political director."

Anybody but us see the problem here?

Far be it from us to display the slightest hint of Islamophobia.


...the irrational fear that Moslems will act the way they usually do...


Meanwhile, the wonderful world wrought by the Profit screams, shrieks, ululates, and turns out in mobs on demand. "Death to America" isn't answered by "Death to the Medes and the Persians," or "Death to Takfiri." It's just one of those cultural things. We're much too crude to understand the subtlety of it all.

Now it's here, the filthy Islamic murderous attacks. The dead innocents. The ululating at Islamic heroism.

Dull night at home?

"I'm bored, honey. Let's go kill some infidels!"

The White House is calling for a new assault weapons ban, Charlie Spiering notes. Presidential contender Sen. Bernie Sanders (I-VT) is calling for "universal background checks," Patrick Howley reports. And Minority Leader Rep. Nancy Pelosi (D-CA) is even claiming that there is a "terrorist loophole" in gun laws that Republicans won't close, as Caroline May reports.
The Smartest Man in the Room is a one-trick unicorn. The Party of Crime and Corruption continues business as usual.

Next month, maybe next week, more Islamists will repay a nation's hospitality in the only coin their realm produces.
Posted by: Fred || 12/04/2015 00:00 || Comments || Link || E-Mail|| [830 views] Top|| File under:
Afghanistan
Herat Police Detain 6 For Landing Plane Illegally
[Tolo News] Herat


...a venerable old Persian-speaking city in western Afghanistan, populated mostly by Tadjiks, which is why it's not as blood-soaked as areas controlled by Pashtuns...


police have detained six people that were on board a flight that landed in Herat without clearance from airport officials.

According to the governor's

front man

a plane allegedly from Sharjah in the Persian Gulf landed last week at the airport without official clearance.

Six passengers, one Pak and five Afghans, allegedly offloaded the plane. On board were 10 high-end vehicles and food.

Officials said the plane departed after its cargo was offloaded.

When questions were raised, police raided the hotel in Herat city where the passengers were staying. Good were confiscated and the six passengers were locked away
Yez got nuttin' on me, coppers! Nuttin'!
Provincial Police Chief Gen. Abdul Majid Rozi said that five Afghans and one Pak citizen had been arrested at a hotel in Herat city.

"At the moment they are in the custody of police and their goods have been confiscated by security forces," said Rozi.

Meanwhile provincial governor Mohammad Asif Rahimi, said that the plane landed illegally and had not had landing clearance from airport officials. He said President Ashraf Ghani


...former chancellor of Kabul University, now president of Afghanistan. Before returning to Afghanistan in 2002 he was a scholar of political science and anthropology. He worked at the World Bank working on international development assistance. As Finance Minister of Afghanistan between July 2002 and December 2004, he led Afghanistan's attempted economic recovery until the Karzais stole all the money. ..


is aware of the incident and was concerned about it.

Rahimi added that a number of airport officials have been dismissed over the incident.

"Herat provincial administration was not aware of this issue at all, this issue was discussed in Kabul
...the capital of Afghanistan. Home to continuous fighting from 1992 to 1996 between the forces of would-be strongman and Pak ISI/Jamaat-e-Islami sock puppet Gulbuddin Hekmayar and the Northern Alliance, a period which won Hek the title Most Evil Man in the World and didn't do much for the reputations of the Northern Alliance guys either....
. I was made aware of it from Kabul and the president is very angry about this. The president dismissed Herat aviation officials," said Rahimi.

It is not however yet clear what the purpose of the flight was but officials have speculated that it could have been a private or charter flight for wealthy hunters from the United Arab Emirates - who have in the past come to Afghanistan to hunt rare birds.

The vehicles and goods offloaded from the plane have been confiscated by Herat police who say the court will take a decision in this regard.

Posted by: Fred || 12/04/2015 00:00 || Comments || Link || E-Mail|| [165 views] Top|| File under:
Five Pakistani terrorists arrested with weapons and computers in Nangarhar
[Khaama (Afghanistan)] Security forces have enjugged
Drop the rosco, Muggsy, or you're one with the ages!
six

Lions of Islam

in Ghanikhil District of eastern Nangarhar


The unfortunate Afghan province located adjacent to Mohmand, Kurram, and Khyber Agencies. The capital is Jalalabad. The province was the fief of Younus Khalis after the Soviets departed and one of his sons is the current provincial Taliban commander. Nangarhar is Haqqani country..


province.

Nangarhar police

front man

says five of them belong to Pakistain and one of them is a resident of Ghanikhil district who were arrested during Wednesday's raid conducted by a special unit of Nangarhar Airfield in Saicho area.

Colonel Hazrat Hussain Mashriqiwal writes in a statement released this morning that the five

Lions of Islam

belong to Swat


...a valley and an administrative district in the Khyber Pakhtunkhwa Province of Pakistain, located 99 mi from Islamabad. It is inhabited mostly by Pashto speakers. The place has gone steadily downhill since the days when Babe Ruth was the Sultan of Swat...


area of Pakistain.

Four computers, walkie-talkie, five different types of weapons and ammunitions were recovered from the possession of the terrorists.

Meanwhile,


...back at the comedy club, Boogie was cracking himself up, but nobody else seemed to be getting the non-stop jokes...


seven

faceless myrmidons

were killed and eleven others

maimed

in artillery attacks of security forces in the jurisdiction of Achin District yesterday.

Although, the statement does not specify what group the

faceless myrmidons

belong to but Achin District is the stronghold of

Daesh [Islamic State]

in Nangarhar.


Posted by: Fred || 12/04/2015 00:00 || Comments || Link || E-Mail|| [151 views] Top|| File under: al-Qaeda in Pakistan
Haqqani weapons depot seized in Logar, three suspects arrested
[Khaama (Afghanistan)] The National Directorate of Security


...the Afghan national intel agency...


(NDS) -- Afghanistan's intelligence agency has seized a weapons depot of Haqqani terrorist network, responsible for Afghanistan's some deadly bombings and attacks, in central

Pashtun-infested Logar

province.

A statement released by NDS on Thursday states that the cache was discovered during a raid in Kharwar District.

A Vehicle-borne Improvised Explosive Device (VBIED), different types of weapons, including Dushka (DSHK) heavy machinegun, Kalashnikov, artillery rounds, thousands of bullets, 15 kilograms of

kaboom

s, eight home-made bombs, military suits and two trucks were confiscated from the depot.

The

blurb

further states that three suspects have been locked away
You have the right to remain silent...
in this connection.

NDS statements usually do not contain exact date of the achievements but they come after recent activities.


Posted by: Fred || 12/04/2015 00:00 || Comments || Link || E-Mail|| [136 views] Top|| File under: Haqqani Network
Haqqani terrorist network holds American hostage, report
[Khaama (Afghanistan)] The Haqqani terrorist network that is allied with the Taliban holds an American national as a hostage.

The Daily Beast, an American-based news reporting and opinion website quotes a top congressman, Duncan Hunter, as revealing that 'There are still Americans in captivity in the Afghanistan-Pakistain region.'

According The Daily Beast, Rep. Duncan Hunter (R-CA), a leading critic in Congress of the

B.O. regime

's hostage rescue and recovery policies, has written this in a public letter to

President B.O.

.

No specific number of the hostages has been mentioned in the report but citing U.S. officials and others familiar with the case it does talk about a specific individual that has been in captivity of

holy warriors

for over a year and left unreported.

The Daily Beast is not publishing the man's name or many details about him at the request of his family and administration and law enforcement officials, who are concerned for his safety. The man is said to be held by the Haqqani network, a Taliban-aligned group that operates along the border of Afghanistan and Pakistain.

The report further states that the only other American known to be held in that region is Caitlin Coleman, who was kidnapped along with her husband, Joshua Boyle, a Canadian citizen, while traveling in Afghanistan in 2012. Coleman had a child while in captivity, multiple U.S. officials have said.

While Hunter's letter mentions no American hostages by name, a spokesperson for the congressman told The Daily Beast that by "Americans" the

politician

is referring to "all Americans," including Coleman, her child, and the American man being held.

U.S. and other sources knowledgeable about Coleman and her family's case told The Daily Beast that they believe she, her husband, and their child are also alive and well. The family is also believed to be held by the Haqqani.

Coleman and Boyle have appeared in a video asking their governments to work for their release.


Posted by: Fred || 12/04/2015 00:00 || Comments || Link || E-Mail|| [127 views] Top|| File under: Haqqani Network
Africa Horn
KDF jets bomb Shaboob targets in Somalia
Kenyan air-strikes have reportedly bombed two camps belonging to militant group of Al Shabaab in south of Somalia's lower Jubba region, witnesses said.

The KDF military warplanes stroke pro-ISIL group's strongholds in Yara-lafagari and Diif areas in the region, witnesses told Shabelle Media based in Mogadishu. The exact casualties resulted from the bombing against Al Shabab militants' bases in south of Somalia's Lower Jubba region are yet to be established by Kenyan officials and its targets.


Best to count noses. Saves on the math...

Kenya has struggled to stop the flow of militants and weapons across its porous 700-km border with Somalia, and the violence has also damaged the economy by scaring away tourists and investors.
Posted by: Steve White || 12/04/2015 00:00 || Comments || Link || E-Mail|| [145 views] Top|| File under: al-Shabaab
Fighting renews in Galkayo despite ceasefire deal
I know, caught me by surprise too...

Heavy battle renewed in Galkayo despite a ceasefire agreement signed by Galmudug and Puntland leaders on Wednesday.

Suldan Abdulaziz Omar, an elder in Galkayo reported hearing heavy gunfire and mortar shells at the southern part of the town in the early hours on Thursday morning.

The security minister of Galmudug interim administration Osman Isse, told Radio Shabelle that Puntland forces have attacked their troops while moving out of the frontline zone. Mr Isse described the city as 'battle-ground' , adding that Puntland violated the ceasefire agreement brokered by Somali prime minister Omar Abdirashid Sharmarke on Wednesday.
Posted by: Steve White || 12/04/2015 00:00 || Comments || Link || E-Mail|| [144 views] Top|| File under:
Africa North
Libya ISIS now has 85 freshly minted suicide bombers
Tunis, 03 December 2015:

The Islamic State (IS) organization in the Libyan coastal city of Sirte has invited residents of the city through its local radio station to attend the celebration of the graduation of 85 kids in a ceremony Friday.

The youngsters, the oldest of whom are reported to be 16 years old and described in the IS statement as the "Caliphate Cubs", are said to be trained in the suicide attacks, arms shooting and booby-trapping.

IS also announced the event through social media posting pictures of some children wearing army uniforms and walking about dressed as soldiers.

Meanwhile, Sirte news agency has reported that a medium-size ship docked at the city's port yesterday and unloaded a shipment which contained a considerable number of foreign fighters and weapons.

A source close to the agency has reported that some Palestinians were among the foreign nationalities. It is thought that this is the first time that Palestinians are suspected of being amongst the IS nationalities arriving in Libya.

Many reports have surfaced recently reporting an "exodus" of IS fighters from Syria and Iraq fearing of the increased airstrike by the international coalition and have chosen Libya as a new haven zone and base for their activities.

It is believed that Sirte has now became the largest IS base in the whole North Africa with media reports putting their numbers in excess of 2000 made up of from different nationalities.

Meanwhile, the number of locals in Sirte has decreased sharply due to fear as many have escaped the town. Those still in the city are believed to be unable to leave and held hostage by there is captures.

Communication with fearful residents of the city is difficult and it has been difficult obtaining independent news about it.

However, one news agency, Sirte News Agency, is somehow still active in the city communicating undetected through social media.
Posted by: badanov || 12/04/2015 00:00 || Comments || Link || E-Mail|| [248 views] Top|| File under:
Rada kills IS commander in Tripoli
By Saber Ayyub and Ajnadin Mustafa.

Tripoli, 3 December 2014:

Rada forces say they have killed a member of the Islamic State (IS) organisation in Tripoli's Fournaj suburb whom they claim was carrying a bomb with him at the time.

Local sources, however, name the man as Murad Al-Gmati, the leader of the capital's Islamist Furqan brigade. He was said to have been shot dead near the Fournaj roundabout this afternoon after a chase which started in central Tripoli's Mizran Street. His vehicle was reported to have been heading towards the brigade's headquarters near Tripoli University's Section B campus.

Following the killing, checkpoints and roadblocks manned by the brigade and its allies were seen across the capital. This evening there were fears of clashes between Rada and Furqan and it pro-jihadist allies.

According to an eyewitness, Rada stopped a car near the Fournaj roundabout and then started shooting at it when one of the occupants opened the door to get out. He was first shot in the leg then, allegedly, in the head. Another occupant of the car was wounded, then grabbed and taken away by Rada forces. The driver speed off attempting to escape but was cornered and arrested nearby.

According to another source close to Rada, led by Abdul Raouf Kara, Gmati had been ambushed. "The intention was to kill him," he said.

The killing follows the arrest by Rada last week of the deputy head of Tripoli religious endowments office, Mohamed Atkitek, suspected of involvement with IS.

There has been a split within the Islamists who control the capital, between those who are Salafists and jihadists. Rada are in the former camp. IS is the most radical of the later.
Posted by: badanov || 12/04/2015 00:00 || Comments || Link || E-Mail|| [150 views] Top|| File under:
Derna IS leader executed
Tripoli, 3 December 2015:

One of the former leaders of the Islamic State (IS/Daesh) forces in Derna has been executed by the Mujahideen. Murad Al-Sabaa, who was captured last month hiding in a house in the town, was shot on Tuesday after what appears to have been a summary Islamic court trial in the town. He was found guilty of a number of killngs. At the time of his capture he was described as described as "the most important IS leader" in the country by the mujahideen who now control the town.

The process of the trial and execution is reported to have angered people in the town, despite a loathing and fear of IS which maintained in grip on the town earlier this year through terror. The reason is that there appears to have been no accepted due legal process, with no appeal. Sabaa was tried in the afternoon and executed in the evening.

"We did not get rid of Daesh just to have Al-Qaeda", one resident said.

Derna's mujahideen are ideologically sympathetic to Al-Qaeda.

Photos of Sabaa's body have been circulating on social media.
Posted by: badanov || 12/04/2015 00:00 || Comments || Link || E-Mail|| [161 views] Top|| File under:
Arabia
ISIS in Yemen: Militants kill two Yemen tribesmen
AFP, AdenThursday, 3 December 2015

Militants have killed two members of an influential tribe in southeastern Yemen, tribal sources said Thursday, accusing the Islamic State of Iraq and Syria (ISIS) group of carrying out the executions.

"Supporters of Daesh on Wednesday executed members of the Awlaki tribe after kidnapping them," a senior tribesman told AFP, using the Arabic acronym for ISIS.

Another tribal source said Hashem and Ahmed Maklam al-Tunssi were killed in Seiyun, the second largest town in Hadramawt province, where Al-Qaeda in the Arabian Peninsula (AQAP) has a significant presence.

The men belonged to the same tribe as U.S.-born radical cleric Anwar Al-Awlaki, who Washington alleges was a senior Al-Qaeda operative.

He was killed by a U.S. drone strike in Yemen in 2011.

The pro-government "Popular Resistance" force in Hadramawt confirmed the deaths of the two men in a statement accusing ISIS of the killing.



More at the link
Posted by: badanov || 12/04/2015 00:00 || Comments || Link || E-Mail|| [156 views] Top|| File under:
Yemeni nationalists launch attack to seize Al Jawf
Yemen's national army and resistance fighters launched a major offensive on Wednesday to expel the Iranian-backed coup rebels from the northern Al Jawf governorate, a Yemeni news network reported on Thursday.

The two-pronged offensive from the East and South targets Al Labnat military camp, the largest camp controlled by the Houthis and their allies in Al Jawf north of the capital Sanaa, the main rebel stronghold.

The camp and other areas had been under the control of the pro-government tribes before they were driven out by the insurgents in heavy fighting a few months ago.

Masdar Online, quoting resistance sources, said the offensive is intended to seize that camp and other rebel positions in the area.

"The offensive is the beginning of the battle for the liberation Al Jawf from the Houthis and their allies," a source said.

In another development, tribal fighters clashed with the Houthis in Mazareeq and Al Said areas in Al Shaaf in Al Jawf on Wednesday.

The network said the fighting erupted after the insurgents broke an agreement with the tribes and occupied positions in those areas.

"The tribes succeeded in repelling rebel attacks and expelling the militias from some areas…clashes were still continuing late Wednesday," the report said.



Map at the link
Posted by: badanov || 12/04/2015 00:00 || Comments || Link || E-Mail|| [138 views] Top|| File under:
MSF clinic in Yemen hit in Saudi-led air strike
Medecins Sans Frontieres (MSF) says one of its clinics in Yemen has been hit in a Saudi-led coalition air strike. The medical charity said it told the coalition the location of the facility in the city of Taiz before Wednesday's attack, which injured nine people.

MSF's head of mission warned that the bombing of civilians and hospitals was a violation of humanitarian law.


If you were providing medical care to the innocents then you have our sympathy. We're a little skeptical given past reports of your providing medical care to odious combatants...

There has so far been no comment from the coalition, which is battling the Houthi rebel movement.

MSF said two of its staff were among those wounded when its tented clinic in the southern city's al-Houban district was hit on Wednesday morning.

"There is no way that the Saudi-led coalition could have been unaware of the presence of MSF activities in this location," said Jerome Alin, MSF's head of mission in Yemen.

"The bombing of civilians and hospitals is a violation of international humanitarian law," he added. "Civilians seeking healthcare and medical facilities must be respected."
Posted by: Steve White || 12/04/2015 00:00 || Comments || Link || E-Mail|| [138 views] Top|| File under:
Colombian army kills ELN rebel accused of deadly ambush
The Colombian security forces say they have killed a senior rebel of the left-wing National Liberation Army (ELN).

Jose Daniel Perez, also known as One-eyed Lucho, died in a clash between the rebels and the security forces in Santander province on Monday.


Now he's No-eyed Lucho...

I was thinking Dead-eye Lucho...

The army says he was behind a deadly ambush in which 11 soldiers and a police officer were killed in October. In its aftermath, President Juan Manuel Santos ordered the security forces to step up their attacks on the ELN. On Monday, he congratulated the security forces on their latest operation.

"Our military and police inflict a heavy blow against the ELN. They neutralised alias One-eyed Lucho and weakened the [rebels'] eastern front," he wrote on Twitter.

Army officials said Jose Daniel Perez was 42 years old and had been a member of Colombia's second largest guerrilla group for 25 years. They said that he led the group of ELN rebels which ambushed members of the security forces escorting election officials in central Boyaca province on 26 October.

The ambush, one of the deadliest carried out by the ELN in recent years, shocked the country.

ELN rebels have urged the government to enter into peace talks with them along the lines of those the government is currently holding with Colombia's largest rebel group, Farc. But President Santos has in the past said that the ELN first needs to demonstrate its will for peace before he is willing to consider entering into more formal peace talks.
Posted by: Steve White || 12/04/2015 00:00 || Comments || Link || E-Mail|| [135 views] Top|| File under: Commies
Home Front: WoT
Rampage killers led secret life, hiding plans and weapons
As Drudge says, "They're Here."


[LATimes] Federal officials who track terrorists abroad and in the U.S. said neither Farook nor Tashfeen Malik were known to them.

"This was somebody we had not heard of before," a top federal law enforcement official said.


Which is, of course, why it's perfectly safe to let the Syrian refugees in with our current slip-shod vetting process...
Posted by: KBK || 12/04/2015 00:00 || Comments || Link || E-Mail|| [390 views] Top|| File under:
India-Pakistan
Man guns down family in Sanghar
SANGHAR: A merciless man gunned down three of his family members on Thursday and fled after committing the crime.

Police said the accused hailing from village Ghulam Muhammad Jakhro of district Sanghar was annoyed with his family for their extremely liberal approach and used to taunt them over the issue.

He exchanged hot words over the same dispute opened indiscriminate fire killing his wife and two sons on the spot and escaped after committing triple murder on Thursday evening.
Posted by: badanov || 12/04/2015 00:00 || Comments || Link || E-Mail|| [175 views] Top|| File under:
Three shepherds found dead
QUETTA: Bodies of three teenage shepherds, shot dead by unknown killers, were found in the mountainous area of Chathar in Chagai district on Thursday.

According to official sources, Levies personnel spotted the bodies near the foothill of Raskoh mountain range.

Deputy Commissioner of Chagai Khuda-i-Nazar said that Levies personnel had shifted the bodies to District Hospital Dalbandin.

"Multiple bullet wounds were found on their bodies," Levies officials said, quoting doctors.The deceased were identified as Ainuddin, 18, Amir Hamza, 13, and Rehmatullah, 13.

"The young shepherds had gone to the area for grazing their goats and sheep," official sources said.

"We have no idea about the cause of the killings," Levies officials said, adding that investigation into the matter was in progress.

Their bodies were handed over to the families after completion of legal formalities.

Published in Dawn, December 4th, 2015
Posted by: badanov || 12/04/2015 00:00 || Comments || Link || E-Mail|| [157 views] Top|| File under:
Three mutilated bodies found in Balochistan's Chaghi district
QUETTA: Security officials recovered mutilated bodies of three young boys from Balochistan's Chaghi district on Thursday.

Levies sources said that mutilated bodies of three young boys, apparently shepherds, were found in Chaghi district of Balochistan. The sources added that all three looked like teenage boys.

Locals in the area had spotted the bodies and had informed security forces. The corpses were shifted to a nearby hospital for postmortem.

Levies personnel reached the site and cordoned off the area, and also started an initial investigation into the incident.

There was no immediate claim of responsibility for the killings while security forces are trying to identify the victims.
Posted by: badanov || 12/04/2015 00:00 || Comments || Link || E-Mail|| [120 views] Top|| File under:
Security forces defuse two IEDs in Mohmand
GHALANAI: The security forces defused two improvised explosive devices (IEDs) planted by unknown miscreants in Safi tehsil of Mohmand Agency on Wednesday.

Officials told Dawn that local people informed the security forces after detecting the IEDs in Sheikh Baba Gulono area of Safi tehsil. The security personnel reached the spot, cordoned off the area and called the bomb disposal squad from the FC camp. Later, the IEDs were defused safely.

The troops also launched a search operation in the area to track down those involved in planting of the explosive devices.

TEACHERS PROTEST: Teachers of government schools in Mohmand Agency boycotted classes to demand upgradation of their posts.

Teachers in Ghalanai said that they had started the boycott to press the authorities for acceptance of their demand. They said that if their demand was not fulfilled, they would hold a demonstration outside the Governor's House in Peshawar.

They also announced to continue the protest till acceptance of their demand.

Published in Dawn, December 3rd, 2015
Posted by: badanov || 12/04/2015 00:00 || Comments || Link || E-Mail|| [151 views] Top|| File under:
Two TTP men killed in Lyari gun battle
KARACHI: Pakistan Rangers Sindh claimed to have killed three terrorists, two with ties to the Tehreek-i-Taliban Pakistan (TTP), in a gun battle late Wednesday night, a Rangers press release said.

Acting on information regarding the presence of "hardcore terrorists" in Lyari, the Rangers launched a surgical operation to arrest them.

The press release claims the terrorists resorted to firing at the sight of the Rangers troops. Three terrorists were killed when Rangers personnel fired back.

Hazrat Bilal, affiliated with the TTP Abid Macharh group was involved in six target killings, street crime and a grenade attack on a Sohrab Goth police chowki, the Rangers said.

Siraj Gul, also affiliated with the TTP, was known for blowing up schools in the Federally Administered Tribal Areas, looting arms and ammunition trucks belonging to law enforcement agencies (LEAs) and the kidnapping of eight Frontier Corps personnel, the press release said.

Umer Rana, alias Laptop, was involved in four target killings in 2014 and conducting reconnaissance for various assasisnations, the Rangers said.

One Rangers man sustained injuries in the exchange of fire.

Weapons were recovered during the operation.

The Rangers are currently leading an operation against criminal elements in Karachi which completed two years in September this year.

The 'operation' against criminal elements in Pakistan's commercial hub was initiated back in September 2013 after the federal cabinet empowered Rangers to lead a targeted advance with the support of police against criminals already identified by federal military and civilian agencies for their alleged involvement in targeted killings, kidnappings for ransom, extortion and terrorism in Karachi.

A high-level apex committee meeting chaired by the Chief of Army Staff Gen Raheel Sharif on May 14, 2015 decided to implement effective policing and surveillance in the "vast suburbs of Karachi", to prevent what the military spokesperson said were "sneaking terrorist attacks".

The second phase of the Karachi operation was launched in early November. Rangers said terrorists, contract killers and their facilitators involved in attacks on LEA personnel "especially police, lawyers and witnesses" would be arrested during this phase, and that such elements would be eliminated.

Police sources have said that three elements — a political party, banned sectarian outfits and hired assassins — were responsible for the recent killings of the law-enforcers in the metropolis.

They also said that policemen were being targeted to undermine the perceived effectiveness of the Karachi operation since the number of targeted killings had dropped to one or two from 8-10 per day.

In late November, Interior Minister Chaudhry Nisar Ali Khan hinted that the security forces' operation against criminals in Karachi would be expedited and pursued till its logical conclusion.
Posted by: badanov || 12/04/2015 00:00 || Comments || Link || E-Mail|| [141 views] Top|| File under:
Iraq
Airstrikes blast ISIS west of Kirkuk
[Rudaw] US-led coalition Arclight airstrikes hammered Islamic State
...formerly ISIS or ISIL, depending on your preference. Before that al-Qaeda in Iraq, as shaped by Abu Musab Zarqawi. They're very devout, committing every atrocity they can find in the Koran and inventing a few more. They fling Allah around with every other sentence, but to hear the pols talk they're not really Moslems....
bases west of Kirkuk on Wednesday night, killing 10

holy warrior

s.

"Last night warplanes heavily bombarded the Islamic State group also known as

Daesh [Islamic State]

in Humayria village," Sarhad Qadir, director of police in Kirkuk province, told Rudaw on Thursday.

Qadir said at least 10 ISIS

snuffies

were killed during Wednesday night's operation.

"We also heard a big sound that seemed to be the

Daesh [Islamic State]

military storehouse being blown up due to the bombardment," the police director added.

Peshmerga forces backed by coalition Arclight airstrikes have recaptured large swaths of territory in the past few months west of Kirkuk province that were previously under ISIS control.
Posted by: trailing wife || 12/04/2015 00:01 || Comments || Link || E-Mail|| [164 views] Top|| File under: Islamic State
ISIS executes Kurdish residents in Mosul
[Rudaw] At least three Kurdish residents in djinn-infested Mosul
... the home of a particularly ferocious and hairy djinn...
were reportedly executed at the hands of the Islamic State
...formerly ISIS or ISIL, depending on your preference. Before that al-Qaeda in Iraq, as shaped by Abu Musab Zarqawi. They're very devout, committing every atrocity they can find in the Koran and inventing a few more. They fling Allah around with every other sentence, but to hear the pols talk they're not really Moslems....
(ISIS), a Kurdistan Democratic Party (KDP) official told Rudaw on Thursday.

"On Thursday, ISIS executed three Kurdish people on the charge of spying and releasing information in Mosul," said Saeed Mamuzini, media officer of the KDP Mosul branch.

Mamuzini said the victims were Ali Rasheed Sleman and his wife Fatiha Haider, as well as Ali Mahmoud.

Just one week ago ISIS bandidos bandidos

turban

s raided the victims' houses, and on Thursday they were accused of spying and executed, said Mamuzini, adding that the charges were unfounded.
Posted by: trailing wife || 12/04/2015 00:00 || Comments || Link || E-Mail|| [168 views] Top|| File under: Islamic State
15 PKK fighters die as Turks attack
ARA News

URFA – Turkish authorities announced Thursday that 15 rebel fighters of the Kurdistan Workers' Party (PKK) have been killed in clashes with the Turkish army in the town of Derik in the state of Mardin, southeastern Turkey.

Local officials in Mardin said in a statement on Thursday that authorities have imposed a curfew in a number of neighborhoods and villages in the province since November 27, under the pretext of preserving civilians' lives and property.

"The lockdown ended on Thursday," the statement read.

Turkish security forces started immediately removing the checkpoints that have been erected in the town, piling the trenches and dismantling the explosives, but the PKK supporters launched rocket-propelled grenades on the Turkish troops, according to the statement.

Subsequent to the attacks, sporadic clashes broke out between the Turkish troops and PKK rebels in the area.

At least 15 PKK fighters were killed during the clashes, and two PKK members were arrested, according to an official statement by the Mardin municipality. Also, a Turkish soldier was killed and four others were wounded, one of them is in critical condition.

The Turkish forces reportedly seized a large deal of arms, ammunition and military equipment during the clashes.

The PKK hasn't issued any statement regarding the Turkish claims.

Last Saturday, a prominent Kurdish lawyer and rights activist was shot dead in an incident that is likely to fuel further unrest in Turkey's Kurdish southeast.

The PKK is listed by Turkey, the United States and the European Union as a terrorist organization. However, the PKK says it is fighting for the legitimate rights of the Kurdish people in Turkey, demanding greater autonomy for Turkey's Kurds.

Reporting by: Jan Nasro

Source: ARA News
Posted by: badanov || 12/04/2015 00:00 || Comments || Link || E-Mail|| [142 views] Top|| File under:
Iraqi Army prepares assault on Ramadi
(IraqiNews.com) Baghdad – The Iraqi army chief of staff Lt. Gen. Othman al-Ghanemi announced on Thursday, that the security forces will start the cleansing battles of the city of Ramadi.

Ghanimi said in press statement followed by IraqiNews.com, "Anbar province will soon witness the cleansing process of the city of Ramadi, as well as storming it from all directions," noting that, "The storming of Rmadi will be in accordance with specific priorities."
Posted by: badanov || 12/04/2015 00:00 || Comments || Link || E-Mail|| [175 views] Top|| File under:
9 ISIS troops die in Iraqi airstrikes
(IraqiNews.com) Kirkuk – A source in the Peshmerga forces announced on Thursday, that nine members of the ISIS had been either killed oe wounded in an aerial strike by the international coalition in different areas of Kirkuk (250 km north of Baghdad).

The source said in an interview for IraqiNews.com "The international coalition aircraft bombed ISIS sites near al-Rashad area (55 km south of Kirkuk) and Wadi Abu Khanajir (45 west km of Kirkuk), killing three members of the organization and wounding six others."
Posted by: badanov || 12/04/2015 00:00 || Comments || Link || E-Mail|| [128 views] Top|| File under:
10 ISIS Bad Guys die in Anbar
(IraqiNews.com) Baghdad – The commander of the Rapid Intervention Forces in the Federal Police, Major General Thamir Mohammed Ismail announced on Thursday, that ten members of the ISIS organization had been killed in Anbar province.

Ismail said in a statement received by IraqiNews.com, "Snipers force was able today to kill two ISIS terrorists, as well as dismantling 14 explosive devices and destroying 18 bombs," adding that, "The rockets battalion bombed ISIS hideouts and managed to kill eight of them."
Posted by: badanov || 12/04/2015 00:00 || Comments || Link || E-Mail|| [135 views] Top|| File under:
Kurd kommies kill 169
(IraqiNews.com) Sulaymaniyah – The armed wing of the PKK announced on Thursday killing 169 Turkish soldiers and elements of the ISIS organization in November, pointing out to the death of 21 of its fighters during clashes with the ISIS and the Turkish military.

The PKK said in a statement received by IraqiNews.com, "the outcome of armed confrontations between our fighters and the Turkish military during the month of November amounted to the killing of 84 Turkish soldiers in various areas of Kurdistan," noting that "17 of its gunmen were killed during these operations."

The statement added that "our forces killed 85 elements of the ISIS organization in November in Sinjar area as well as arresting three others," indicating that "four of our gunmen were killed during confrontations with ISIS in Sinjar."
Posted by: badanov || 12/04/2015 00:00 || Comments || Link || E-Mail|| [185 views] Top|| File under:
1 civilian reported dead in mortar attack
(IraqiNews.com)Salah AL-Dien – A security source in Salahuddin province announced on Thursday, that a civilian was killed and nine others were wounded in the fall of mortar shells in the center of Samarra.

The source said in an interview for IraqiNews.com, "Mortar shells landed near Samarra hospital and and Teachers' neighborhood in the center of Samarra, killing one civilian and wounding nine others."

The source, who asked anonymity, added: "A force from the police rushed the injured to a nearby hospital and the body of the dead man to the forensic medicine department."
Posted by: badanov || 12/04/2015 00:00 || Comments || Link || E-Mail|| [115 views] Top|| File under:
ISIS executes 4 civilians in Hawija
(IraqiNews.com) Baghdad – A source in Hawija District in the province of Kirkuk announced on Thursday, that the ISIS has executed four civilians southwest of Kirkuk (250 km north of Baghdad) on charges of cooperating with the security forces.

The source said in an interview for IraqiNews.com that "ISIS elements have executed today four people belonging to the tribes of al-Abid and Jabour; they were shot dead in the center of Hawija southwest of Kirkuk."

The source, who asked anonymity, added "the execution was in front of a gathering of people from the district on charges of cooperating with the security forces."
Posted by: badanov || 12/04/2015 00:00 || Comments || Link || E-Mail|| [124 views] Top|| File under:
Syria-Lebanon-Iran
Kurds begin attack on northern Raqqa
ARA News

KOBANE – At least 12 militants of the Islamic State (ISIS) radical group were killed and a dozen more wounded in an artillery attack by the Kurdish forces of the People's Protection Units (YPG) in Syria's northeastern province of Raqqa, military officials said on Thursday.

The YPG forces targeted ISIS headquarters near Ain Issa town in northern Raqqa with dozens of shells.

The YPG's media center said in a statement on Thursday that their forces launched the anti-ISIS offensive in an attempt to paralyze the group's movements in the northern countryside of Raqqa province, in a bid to open a path towards Raqqa city, which is deemed the ISIS de facto capital in Syria.

"Our units impeded the terror group's progress north Raqqa, killing 12 terrorists and wounding a dozen more, beside taking one of them as a hostage," the YPG leadership said, pointing out that their units have destroyed two armored vehicles during the military operation on Thursday.

The YPG fighters also seized "13 Kalashnikov rifles, 1.000 bullets, a PKC weapon, 30 hand grenades, 12 homemade mines, wireless device, night telescope and ten military backpacks," according to he statement.

Earlier on Wednesday, ISIS militant fighters targeted YPG security checkpoints in the vicinity of Qara Qozak village south of Kobane with heavy weapons and mortars.

Speaking to ARA News on the phone, the YPG fighter Noureddin Gaban said that the villages adjacent to the Euphrates River, stretching from Zor Maghar near the Turkish border to Sirrin town south of Kobane, have been under ISIS fire for days.

"However, our (YPG) response was a heavy and deadly one. Several security buildings for the terror group were completely destroyed in northern Raqqa under our shells, which could prevent the group from supplying its operation near Kobane in the coming days," he said.

Reporting by: Hozan Mamo

Source: ARA News
Posted by: badanov || 12/04/2015 00:00 || Comments || Link || E-Mail|| [154 views] Top|| File under:
ISIS forces take Brigitta on Turkish border
ARA News

ALEPPO – Militant fighters of the Islamic State (ISIS) on Thursday recaptured the key village Brigitta from the Syrian rebels in the northern countryside of Aleppo, military sources reported.

Brigitta, located on the border with Turkey, was a military supply route for the Syrian rebels in the north.

Speaking to ARA News in Aleppo, Saleh Zein, spokesman for the Levant Front (a main rebel group fighting in Aleppo), stressed that ISIS extremists were able to recapture Brigitta village "which is one of the most important locations for the rebels on the Syria-Turkey border".

"ISIS seized control of the village after launching fierce attacks on our headquarters there," Zein said. "The group bombed our positions with heavy artillery, forcing our fighters to withdraw from the village."

Last week, the Sultan Murad Brigade along with fighters from the Levant Front were able to take control of the towns of Dalha and Harjala on the Syrian-Turkish border, supported by Turkish warplanes and the U.S.-led coalition forces.

On Wednesday, ISIS waged a major offensive on positions of the Syrian rebels in villages and towns recaptured from the group last week in the northern Syrian province of Aleppo, military sources reported.

The terror group was able at last to seize al-Kafra after fierce clashes with rebels.

Reporting by: Taim Khalil

Source: ARA News
Posted by: badanov || 12/04/2015 00:00 || Comments || Link || E-Mail|| [140 views] Top|| File under:
Kurds deny they received Russian support
ARA News

ALEPPO – The Kurdish forces of the People's Protection Units (YPG) operating in the Sheikh Maqsoud district in Aleppo city denied receiving any Russian military support in their fight against Islamist rebel groups.

Fighters of the YPG have been engaged in fierce clashes with Syrian Islamist groups in Sheikh Maqsoud in the city of Aleppo for weeks.

The pro-opposition Local Coordination Committees in Syria (LCCS) said in a statement on Wednesday that Russian cargo planes dropped about five tons of light weapons and ammunition to the Kurdish YPG forces in the Sheikh Maqsoud neighborhood of Aleppo, northern Syria.

"The Russian planes dropped the ammunition shipment at about 3:00 Tuesday midnight," the LCCS reported.

However, sources close to the Kurdish Auto-Administration denied this news.

Speaking to ARA News, spokesman of the Auto-Administration in Afrin, Rezan Hiddo, denied the claims of receiving weapons, quoting informed sources in the YPG forces in Aleppo.

"The news about receiving Russian weapons by the YPG are baseless," he stressed.

Also Wednesday, several Syrian opposition sources reported that the Russian warplanes targeted locations for the anti-YPG Islamist factions in the vicinity of Sheikh Maqsoud neighborhood in Aleppo.

Over the past two days, the Kurdish forces, backed by allied rebel group of the al-Thuwar Army, have recaptured several villages in Aleppo countryside following fierce clashes with Islamist armed groups, during which casualties fell on both sides.

Reporting by: Hozan Mamo

Source: ARA News
Posted by: badanov || 12/04/2015 00:00 || Comments || Link || E-Mail|| [136 views] Top|| File under:
Cameron warns of long Syrian bombing campaign
The mission to target so-called Islamic State militants in Syria could take some time and will require persistence, PM David Cameron has said.

RAF Tornados conducted air strikes on six targets in Syria, "successfully" attacking an IS-controlled oilfield, the Ministry of Defence confirmed. There will be "strong support from our allies" for the action, the PM added.

Two more Tornados and six Typhoons have arrived at RAF Akrotiri, in Cyprus, from where they will join the attacks.

Speaking after the strikes, Mr Cameron said the operation in Syria would require "patience".

"It is complex and it is difficult what we are asking our pilots to do, and our thoughts should be with them and their families as they commence this important work," he said.

The decision to approve the mission was "good for the country", the prime minister said, adding: "There was a compelling case for extending our air strikes from Iraq to Syria, and I was glad to see such strong support right across parliament."

Former Prime Minister Tony Blair has welcomed the result of the vote, saying European forces had to lead the response to the threat. Delivering the Kissinger Lecture at the Library of Congress in Washington, Mr Blair said: "We should learn the lessons of the whole period from 9/11 to today and try to forge a new synthesis of foreign policy which recognises the need for an active policy of engagement, but in a way sophisticated by our experience, not incapacitated by it.

"For Europe, there is a huge calculation to be made. This security threat is at our door. It is actually within our home."

He added that there was "no doubt" in his mind that "this is a battle we will win".

Defence Secretary Michael Fallon said the MoD would be assessing the damage done by the first strikes, saying he had personally approved the targets ahead of the Commons vote. He said the aim was to strike "a very real blow on the oil and revenue on which Daesh depends".

Russian Foreign Minister Sergei Lavrov said the UK was obliged under the terms of the UN Security Council resolution on dealing with IS to coordinate with Syrian President Bashar al-Assad on air strikes in the country.

BBC security correspondent Frank Gardner said the IS-controlled Omar oilfield in eastern Syria - hit by UK air strikes - was one of eight oilfields targeted by coalition forces. He said the decision to target oilfields may have been a political one - to avoid civilian casualties.

But our correspondent said there was now "an urgency" among US-led forces to "close down" IS sources of revenue. The oilfield at Omar potentially represents more than 10% of its income, the MoD said.

This morning's newspapers in Damascus reiterate criticism Syrian officials have made for years about the West's engagement here.

"Britain didn't ask permission from Syria's government," declares the state news agency SANA. "Cameron told lies," it says.

Syrian officials insist Britain and its allies must follow Russia's example and co-ordinate their campaign with Syrian government forces. If they don't, they warn, they simply won't succeed.


And they may interdict the Syrian-Rooshun boodle...

Mr Fallon said there was a "very rigorous" process by which targets were chosen, and all British military action would adhere to "very strict rules of engagement".

Asked how long the UK might be involved in the coalition campaign against IS in Syria, he said it would "not be quick", but argued it had not been right to leave bombing to other air forces.

On the issue of ground forces, he said the prime minister of Iraq had made it very clear he did not want Western troops on the ground to fight IS.

In a statement, the MoD said the British jets - supported by a Voyager air refuelling tanker, an unmanned Reaper drone and other coalition aircraft - had attacked six targets.

"Carefully selected elements of the oilfield infrastructure were targeted, ensuring the strikes will have a significant impact on Daesh's ability to extract the oil to fund their terrorism," it said.

Before the attacks, pilots used the aircrafts' sensors to confirm "no civilians were in the proximity of the targets", it stated.
Posted by: Steve White || 12/04/2015 00:00 || Comments || Link || E-Mail|| [142 views] Top|| File under: Islamic State
Terror Networks
UK jets target ISIS oilfield -- and group's income
[CNN] British jets targeted the Omar oilfield in eastern Syria Defense ministry: Oilfields formed the "mainstay" of ISIS' income The strikes came hours after UK lawmakers approved the bombing (CNN)British fighter jets targeted an oilfield held by ISIS in their first airstrikes in Syria, the British defense ministry said.


OMG!!! Get out the Dawn, we've got birds to rescue!!!11 Where are their priorities?!

Late Wednesday, U.K. lawmakers voted 397 to 223 in favor of bombing ISIS in Syria, after rejecting military intervention there in a 2013 vote.

Four RAF Tornadoes were deployed from Akrotiri air base in Cyprus soon after Parliament authorized strikes, returning early Thursday, the ministry said.

In a statement, the ministry said the exploitation of seized oilfields was the "mainstay of Daesh's financial income." Daesh is another term used to refer to ISIS.

Posted by: Fred || 12/04/2015 00:00 || Comments || Link || E-Mail|| [156 views] Top|| File under: Islamic State
Who's in the News
54
[untagged]
7
Govt of Pakistan
5
Islamic State
2
Haqqani Network
1
Taliban
1
al-Qaeda in Pakistan
1
Commies
1
Govt of Syria
1
al-Shabaab
Bookmark
E-Mail Me
The Classics
The O Club
Rantburg Store
The Bloids
The Never-ending Story
Thugburg
RSS Links
Gulf War I
The Way We Were
Bio
Merry-Go-Blog
Hair Through the Ages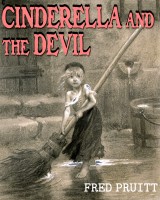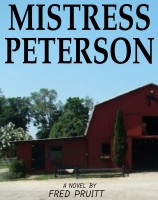 On Sale now!


A multi-volume chronology and reference guide set detailing three years of the Mexican Drug War between 2010 and 2012.

Rantburg.com and borderlandbeat.com correspondent and author Chris Covert presents his first non-fiction work detailing the drug and gang related violence in Mexico.

Chris gives us Mexican press dispatches of drug and gang war violence over three years, presented in a multi volume set intended to chronicle the death, violence and mayhem which has dominated Mexico for six years.
Click here for more information


Meet the Mods
In no particular order...


Steve White
Seafarious
Pappy
lotp
Scooter McGruder
john frum
tu3031
badanov
sherry
ryuge
GolfBravoUSMC
Bright Pebbles
trailing wife
Gloria
Fred
Besoeker
Glenmore
Frank G
3dc
Skidmark
Alaska Paul



Better than the average link...



Rantburg was assembled from recycled algorithms in the United States of America. No trees were destroyed in the production of this weblog. We did hurt some, though. Sorry.
54.89.187.28