Afghanistan
6 ISIS fanatics killed in Nangarhar operations
At least six loyalists of the Islamic State of Iraq and Syria (ISIS) terrorist group were killed as ground and air operations continue to suppress the operations of the terror group in eastern Nangahrar province.

According to the local government officials, the latest casualties to the fanatics of the terror group were incurred as a result of an airstrike in Achin district.

Provincial governor spokesman Ataullah Khogyani said the airstrike was carried out late on Saturday night.

Nangarhar is among the relatively volatile provinces in eastern Afghanistan where anti-government armed militant groups are actively operating in a number of its remote districts with the ISIS fanatics tightening their grip in some of its districts.

The counter-terrorism operations by the Afghan national security forces have been rampant as the loyalists of the terror group are looking to gain foothold in Afghanistan.

The Ministry of Interior (MoI) officials said last month that the terror group has so far lost around 480 loyalists during the Afghan security forces military operations.

According to a report by United Nations the terror group is making inroads in Afghanistan with the number of sympathizers and followers growing across the country.

The report released late in the month of September also stated that nearly 70 militants of the terror group are busy in forming the core of the group's branch in Afghanistan.

The report further added that the group is recruiting followers in at least 25 provinces of Afghanistan with 10 percent of the sympathizers belonging to the Taliban group.
Posted by: badanov || 12/07/2015 00:00 || Comments || Link || E-Mail|| [138 views] Top|| File under: Islamic State
12 Killed In Wardak Mortar Attack
Local officials say at least 12 people including children were killed in a mortar attack in Wardak province on Friday morning.

Secretary of Wardak provincial council, Sharifullah Hotak said the incident took place near a mosque in Dandokai village in Sayed Abad district at around 10am.

He said war was ongoing between Afghan National Army troops and the Taliban in the area.

He added that at least six people were also injured.
Posted by: badanov || 12/07/2015 00:00 || Comments || Link || E-Mail|| [114 views] Top|| File under: Taliban
Africa Horn
Mogadishu car kaboom kills 2
Two people were reported to have been killed and three others were wounded in a roadside bomb explosion went off in Somalia capital, Mogadishu, witnesses said.

The explosion detonated near police checkpoint around Mogadishu's industrial road, where police soldiers were taking levies from public transportation, a witness told Shabelle Media. Soldiers were among the dead, sources said.

Hundreds of government troops sealed off the blasted scene. No word was released by local authority over the attack.
Posted by: Steve White || 12/07/2015 00:00 || Comments || Link || E-Mail|| [114 views] Top|| File under:
Sudanese USAID employee assassin killed by Shaboobs
One of the four assassins who took out an employee of the United States Agency for International Development (USAID) in Khartoum, was killed in Somalia by an affiliate of al-Qaeda after pledging allegiance to ISIS, Sudan Tribune has learned.

The family of Mohammed Makkawi Ibrahim, who was sentenced to death in the murder of the US diplomat John Granville and his Sudanese driver in 2008, received the news of his demise via an anonymous phone call which mentioned that he was killed during clashes between armed groups.

Ibrahim first came to the attention of Sudanese authorities in 2007 as a member of an extremist cell and was the head of the 4-man group that assassinated Granville. Despite their arrest and conviction, the group managed to escape from maximum security Kober prison in Khartoum.

The US has offered $5 million for information on the escapees.

Ibrahim along with another convict, Mohannad Osman, managed to reach Somalia, and join the al-Qaeda affiliated al-Shabaab insurgents. Osman was reported killed in 2011.

An anonymous friend of Ibrahim said on an internet post that the 31-years old man was murdered after expressing desire to break away from al-Shabaab and join ISIS. The post blasted al-Shabaab saying that "when the light of the caliphate emerged and the movement's leadership refused to submit to the truth and reform its march, he [Ibrahim] showed his desire to join the Islamic State".

"He never would have thought that al-Shabaab would sink to such a level of corruption".

He pointed out that the movement started persecuting Ibrahim and others who sought to join ISIS and began to imprison them.

Ibrahim was one of several who ran away "to the bushes" after the clampdown, the post said adding that al-Shabaab is going after those who were its main tenants.

An expert on Islamic extremist groups, al-Hadi Mohammed al-Amin, said that the incident indicates a serious escalation of conflict between al-Shabaab and ISIS in southern Somalia.


He makes that sound like a bad thing...

He told Sudan Tribune that the gap is widening between al-Shabaab and those seeking to pledge allegiance to ISIS. Al-Amin noted that al-Shabaab refused to recognize ISIS and reaffirmed its allegiance to al-Qaeda leader Ayman al-Zawahiri.
Posted by: Steve White || 12/07/2015 00:00 || Comments || Link || E-Mail|| [154 views] Top|| File under: al-Shabaab
Shaboob number three killed in Bakool attack
A Somali official says Govt troops have killed a senior Al shabaab commander in the latest fighting in the south-western region of Bakool.

Tiyeglow district commissioner Mohamed Abdullai said the militant commander was killed in a fierce fight between Somali military backed by AMISOM and Al shabaab which took place an area near the town on Sunday.

"Somali national army (SNA) & AU troops killed a top Al shabaab leader in an attack on their base in Elgaras village," said Tiyeglow district administrator while speaking with Radio Shabelle by phone.

He said newly trained Somali military soldiers involved in the attack against Al shabaab in El Garas area. Local Residents said there was an exchange of heavy gun fire and artillery during the fighting.
Posted by: Steve White || 12/07/2015 00:00 || Comments || Link || E-Mail|| [129 views] Top|| File under: al-Shabaab
Africa North
Police conscript killed by explosive device in North Sinai
[AlAhram] A police conscript was killed and three others

were maimed

when an

bomb

detonated on a highway in North Sinai's El-Arish Sunday evening, Ahram Arabic news website reported.

According to security sources who spoke with the Ahram Arabic news website correspondent in North Sinai, the

bomb

was planted on the coastal highway in El-Arish and went kaboom! when the armoured vehicle carrying the conscripts was passing by.

The victims were transferred to El-Arish Military Hospital.
Posted by: trailing wife || 12/07/2015 00:00 || Comments || Link || E-Mail|| [140 views] Top|| File under: Ansar Bayt al-Maqdis (IS)
Feuding families knock out Khoms power plant
[LibyaHerald] A feud between families is believed to have been responsible for cutting power to parts of Tripoli when a fuel tank at Khoms power station was hit during exchanges of fire.

State electricity company GECOL was forced to shut down the 450 MW plant as black smoke billowed from the burning diesel tank. A company official told the Libya Herald that the local area and parts of the capital has lost power. Electricity to Air Zara had been cut for eight hours and to Hay Andalous for five hours today. Further, rolling cuts were likely, he said.

The fighting involves the Khoms military council and another local brigade calling itself "The Truth Martyrs". It is understood to have been kindled by a family dispute.

GECOL has requested both sides to move away from the power station. It has also asked Libya Dawn to provide protection for firemen and engineers to reach the electricity plant and start to fix the damage.
Posted by: badanov || 12/07/2015 00:00 || Comments || Link || E-Mail|| [193 views] Top|| File under:
9 Egyptian kops detained over prisoner's death
[AlArabiya] Nine Egyptian policemen have been arrested in an investigation into the death of a man in police custody in Luxor, officials said Sunday, after authorities vowed a crackdown on police abuses.


It would be lovely if the culture could be changed.

The nine, including three lieutenants and a captain, were arrested on Friday and Saturday as part of a probe into the death of the 47-year-old man at a police station last month.

Their arrests came amid at least two investigations into deaths in police custody and after President Abdel Fattah al-Sisi last week warned that police officers found guilty of "committing mistakes" would be punished.

The official MENA news agency said the arrests were ordered after a forensic report revealed that the man had died after being beaten on his neck and back.



More at the link
Posted by: badanov || 12/07/2015 00:00 || Comments || Link || E-Mail|| [130 views] Top|| File under:
Arabia
Yemen's Aden governor killed in car bombing claimed by Islamic State
[REUTERS] The governor of Aden was killed by a

boom-mobile

on Sunday in Yemen's southern port city, in an attack that Islamic State
...formerly ISIS or ISIL, depending on your preference. Before that al-Qaeda in Iraq, as shaped by Abu Musab Zarqawi. They're very devout, committing every atrocity they can find in the Koran and inventing a few more. They fling Allah around with every other sentence, but to hear the pols talk they're not really Moslems....


grabbed credit

for.

A local official and residents said at least six members of General Jaafar Mohammed Saad's entourage also died in the attack, which targeted the governor on his way to work. Several other people were

maimed

.

The attack came in the Tawahi district of Aden, where President Abd-Rabbu Mansour Hadi has returned to oversee a war against Iran-allied Houthis.

Islamic State, in a statement posted on a messaging service, said it detonated a car laden with explosives as Saad's convoy passed by. The group promised more operations against "the heads of apostasy in Yemen".

The group also posted what it said were photos of the booby-trapped vehicle as a white van carrying Saad drove past, then two other photos of a huge ball of fire which it said were taken as the bomb went kaboom!.

A local official and residents said earlier on Sunday a

jacket wallah

rammed his vehicle into the governor's car.


ISIS sez they dunit
Posted by: Fred || 12/07/2015 00:00 || Comments || Link || E-Mail|| [481 views] Top|| File under: Islamic State
Yemeni Army Destroys Saudi-Led Coalition Warship
The Yemeni army managed to destroy another warship belonging to the Saudi-led coalition, the army's spokesman announced.

Yemeni troops targeted and destroyed the warship by Katyusha rockets, Brigadier General Sharaf Luqman was quoted by the Arabic-language Al Mayadeen TV network as saying.

This is the sixth warship destroyed by the Yemeni army's forces since the start of Saudi aggressions against the Arabian Peninsula country.
Posted by: badanov || 12/07/2015 00:00 || Comments || Link || E-Mail|| [437 views] Top|| File under:
Soddy forces seize more rebel positions in Taiz
Yemen's national resistance fighters seized more rebel positions in Western Taiz on Sunday as they and the national army pushed ahead with a major offensive to expel the coup insurgents from the Southwestern governorate.

The defeats on some fronts prompted the Iranian-backed Houthis and their allies to intensify shelling of residential areas in the besieged city, Yemen's news network 'Masdar Online' said, quoting resistance sources.

"Although they are fighting with light weapons in Western Taiz, the resistance men continued to advance on rebel positions," the report said.

It said seized areas include Zankal, Taiz University, Al Saqr Club and the old airport, adding that the rebels launched attacks to retake those positions but were repelled.

The report quoted the sources as saying heavy fighting was still raging late Sunday between the resistance and the rebels in an area close to the 35th army Brigade loyal to the insurgents.

It said the resistance fighters were advancing slowly in that area because of street battles and the absence of sufficient air support.

"The Western front is very important and is a strategic area because it will help the resistance break the siege on the city," a military source said, adding that the insurgents are sending daily reinforcements to their forces near Taiz.
Posted by: badanov || 12/07/2015 00:00 || Comments || Link || E-Mail|| [144 views] Top|| File under: Houthis
Soddy forces seizes rebel arms shipments
Yemen's national resistance fighters in the Southern Shabwa governorate seized six arms shipments destined for the Iranian-backed coup rebels.

The Saudi Arabic language daily 'Al Watan', quoting resistance sources, said the weapons were hidden in large trucks heading for rebel areas outside Shabwa.

It said resistance men asked the truck drivers to stop but they refused and drove off, prompting the fighters to open fire at them and force them to stop.

After checking their cargo, the fighters found large quantities of weapons, explosives and ammunition, the paper said, adding that the drivers confessed that they sere transporting the arms to the Houthi militias in Bihan town.

"They also confessed that they picked the shipments at a coastal area in Shabwa and that they were told to deliver them to the Houthis," the report said.

It did not make clear where the weapons came from but said the resistance chased and stopped the trucks after receiving a tip-off.
Posted by: badanov || 12/07/2015 00:00 || Comments || Link || E-Mail|| [126 views] Top|| File under: Houthis
Soddy warbirds hit Houthi targets in Dalia'a
Arab Coalition forces launched several raids on Houthi militants and forces loyal to Saleh in Domt area in the Governorate of Dalia'a, sources told Sky News Arabic.

The Coalition also shelled rebel groups in Harib Directorate of Ma'arib in central Yemen, and targeted guerrilla positions at Sarwah - the road between Ma'arib and Sana'a in the north, reported Emarat Al Youm.

Meanwhile, popular resistance forces made significate advancements on the ground confronting Houthis and Saleh forces as fierce fighting was witnessed near the city of Sarwah in Ma'arib, a source was quoted as saying.

The popular resistance forces along with troops loyal to the legitimate army reached the outskirts of the city market in Sarwah, which is the last bastion of the militia in the province, it added.

The army has also captured the hills surrounding the market and the city is almost clear of Houthi or Saleh militants.

The source said that army and the forces freed most of the region of Nasaban Al-Ashkri, and Ra'abiah, too.

The progress on the ground came following a meeting of legitimate forces with local leaders and sheikhs in Ma'arib. It has been agreed to give leadership of the area to Sheikh Moardhy Dharman following its liberation, the report said.
Posted by: badanov || 12/07/2015 00:00 || Comments || Link || E-Mail|| [135 views] Top|| File under: Houthis
Caucasus/Russia/Central Asia
The double life of an improbable Islamist
[RFE/RL] On her 20th birthday, Varvara Karaulova had plenty of time to consider the prospect of a decade behind bars. The Moscow State University philosophy student, whose name has become synonymous to some with a spreading extremist threat to Russia, was in the high-security Lefortovo pretrial detention facility on November 29, more than a month after she was sent there over alleged ties to Daesh.

Court officials say that Karaulova, who was detained by Turkish authorities near the Syrian border in June, has confessed to trying to join Daesh, but her lawyers dispute that.

Pavel Karaulov insists his high-achieving daughter was not a likely candidate for recruitment by Islamists, although he also acknowledges that she seemed to be living a double life before her trip, unbeknownst to her middle-class parents. He said, "We found out that she would leave home dressed in absolutely normal clothes for students -- jeans, sneakers, shirts, T-shirts, denim jackets -- but at the university she would change into Muslim-style clothes: long skirt and head scarf."
Posted by: ryuge || 12/07/2015 00:00 || Comments || Link || E-Mail|| [207 views] Top|| File under: Islamic State
Europe
Aeroplane Drama During Belgrade Flight
A Jordanian citizen with an American passport tried to break into the cockpit of Lufthansa aeroplane heading to Belgrade from Frankfurt, but the passengers managed to fight him down.

The drama started 11.000 meters above Austria, when the troublesome Jordanian started threating he will open the door. Reasonable passengers prevented him from doing that, so the aeroplane landed safely in Belgrade at 45 minutes past noon. The aeroplane crew didn't report the emergency situation to flight control

Right after the landing, Serbian police entered the plane and threw the Jordanian out, sending him immediately to the Belgrade police department, where he is currently being questioned by the police.

The president of Vojvodina Handball Club Milan Djukic, who happened to be on the same flight where the incident took place, said that the passenger looked suspicious even during the boarding.

"Somewhere in the middle of the flight, he tried to open the cockpit door, but the crew prevented him from doing so," Djukic said. According to him, Vojvodina assistant coach Milan Mirkovic and handball player Aleksej Rastvorcev fought the Jordanian down. Other passenders had no idea what was going on.

Djukic also said that the passenger was moved to business class after the incident, where he remained calm until the end of the flight. Mirkovic and Rastvorcev were keeping an eye on him the whole time.
The man, who the Serbian press said had a U.S. passport, had shouted that he wished to join Allah along with all the passengers, RTS said.

The head of the handball team's club, Milan Djukic, who was on the flight, said the man had seemed "nervous" before boarding the plane.

"I exchanged a few words with him and he was very nervous. Before takeoff, the flight attendants made him change seats three times," Djukic told private Serbian TV station Moja Prva.
Posted by: Pappy || 12/07/2015 00:00 || Comments || Link || E-Mail|| [166 views] Top|| File under:
The Grand Turk
Three Turkish security officers killed in clashes with Kurds
[AlArabiya] Three members of the Turkish security forces were killed on Saturday in clashes with militants in Turkey's mainly Kurdish southeast, security forces said.

Hundreds of people have died since the Kurdistan Workers' Party (PKK) abandoned its two-and-a-half-year ceasefire in July and the Turkish air force began striking PKK targets in northern Iraq.

Two gendarmes were killed when militants opened fire on their vehicle in the town of Cizre, near the Syrian and Turkish borders, officials said. Two others were wounded in the attack.


More at the link
Posted by: badanov || 12/07/2015 00:00 || Comments || Link || E-Mail|| [127 views] Top|| File under:
India-Pakistan
3 terrorists of banned outfit killed, 2 arrested in Quetta
QUETTA: Three terrorists of a banned outfit were killed and two others arrested in exchange of fire with security forces.

Frontier Corps (FC) spokesman said that the paramilitary troops and law enforcement agencies (LEAs) on an intelligence report raided a house at Badeni Link Road in Saryab area of district during which exchange of fire took place between law enforcement agencies personnel and militants taking shelter in the house.

In cross firing three terrorists of a defunct organisation were killed and two others were injured who were arrested.

Arms and explosives were recovered from the house. Sources said that terrorists killed in fire exchange were planning terror attack but timely action foiled the bid. The nabbed terrorists were shifted to an undisclosed location for further interrogation.
Posted by: badanov || 12/07/2015 00:00 || Comments || Link || E-Mail|| [156 views] Top|| File under:
Five injured as political workers clash in Jhang
LAHORE: Punjab Chief Minister Shahbaz Sharif taking notice of injuries to five people in an armed clash between activists of Pakistan Muslim League Nawaz (PML-N) and Pakistan Tehreek-e-Insaf (PTI) in Purani Chungi locality of Jhang on Sunday.

According to reports, five political workers were injured in exchange of fire between activists of PTI and PML-N after which protest was held by the supporters of the former party blocking Jhang-Faisalabad Road resulting in massive traffic jam on both sides of the road.

The road was later opened after interruption of police. CM Shahbaz Sharif taking the notice of the incident has directed the authorities to arrest the culprits besides presenting a report in this regard.
Posted by: badanov || 12/07/2015 00:00 || Comments || Link || E-Mail|| [148 views] Top|| File under:
Levies recover kidnapped man
QUETTA: Levies force on Sunday recovered an abducted man after three months from Killi Habib Baziabzai near Gulistan area of Killa Abdullah district.

Levies sources said that acting on tip off, a levies team led by Killa Abdullah Assistant Commissioner Ijaz Ahmad raided a place and recovered an person namely Syed Muhammad Arif.

The levies sources said that Syed Muhammad Arif was kidnapped three months ago. Levies force cordoned off the entire area and started effort to arrest kidnappers.
Posted by: badanov || 12/07/2015 00:00 || Comments || Link || E-Mail|| [121 views] Top|| File under:
Iraq
6 Iraqi kops wounded in Baghdad
(IraqiNews.com) Baghdad – A source within the police force said on Sunday, that six elements of the federal police had been injured in an explosion that took place in Abu Gharib District in western Baghdad.

The source reported for IraqiNews.com, "This evening, an explosive device has went off targeting a patrol for the federal police while passing in the district of Abu Gharib in western Baghdad," noting that, "The blast resulted in wounding six elements of the police."

"The elements of the patrol transferred the injured to a near hospital," the source added.
Posted by: badanov || 12/07/2015 00:00 || Comments || Link || E-Mail|| [120 views] Top|| File under:
40 ISIS Bad Guys die in Ambar
(IraqiNews.com) al-Anbar – The commander of Anbar Operations Command Maj. Gen. Ismail Mahlawi announced on Sunday the killing of 40 elements of the ISIS as well as the destruction of 14 booby-trapped vehicles in Ramadi during the past 48 hours.

Mahlawi said in a statement obtained by IraqiNews.com, "The ISIS organization suffered heavy losses in lives and equipment in the city of Ramadi, after foiling an attack on the security forces stationed in the vicinity of the city, especially in the northern axis," adding that, "His forces, with support from the Iraqi Air Force as well as the international coalition aviation and the artillery force, had managed to kill more than 40 elements of ISIS and destroy 14 booby-trapped vehicles driven by suicide bombers over the past 48 hours in Ramadi."
Posted by: badanov || 12/07/2015 00:00 || Comments || Link || E-Mail|| [147 views] Top|| File under: Islamic State
Israel-Palestine-Jordan
Following attack on IDF vehicles, Israel strikes Gaza
[IsraelTimes] No immediate reports of damage or casualties after air strike against

Hamas, always the voice of sweet reason,

target in northern part of strip

An IDF aircraft attacked what the army called "a Hamas military post" in the northern

Gazoo

Strip early Monday.

There was no immediate report of casualties or damage.

The single strike followed two attacks on IDF vehicles on the border with southern

Gazoo

over the weekend, the IDF Spokesperson's Unit said.

On Friday, an army jeep came under fire from the strip, leaving bullet holes in the windshield. The attack was repeated Sunday, with another jeep taking fire that left bullet holes in its windshield.

No one was hurt in the shooting attacks.
Posted by: trailing wife || 12/07/2015 00:00 || Comments || Link || E-Mail|| [198 views] Top|| File under: Hamas
2 lightly wounded in stabbing, vehicular attack in Jerusalem
[IsraelTimes] Assailant

rubbed out

by soldier in Romema neighborhood, near western entrance to city

Two people were lightly

maimed

in an apparent combined stabbing and vehicular attack in the Jerusalem neighborhood of Romema Sunday evening.

The assailant was shot and killed by security forces at the scene, on Yirmiyahu Street in the ultra-Orthodox area, moments after the attack.

According to initial reports, the assailant first attempted to ram his car into a crowd of people. After apparently crashing his car without hitting anyone, the suspect then exited the vehicle and began slashing at a 65-year-old police volunteer.

The attacker was then shot and killed by a soldier who happened to be at the scene. He was identified by police as a 21-year-old East Jerusalem resident.

The police volunteer suffered mild stabbing wounds to his shoulder and was treated by a medical team that arrived at the scene. He was later transferred to the Shaare Zedek Medical Center in the city.

A second man, 20, was also rushed to Shaare Zedek after suffering light wounds when he was hit by a car. It was not clear if the vehicle that hit the 20-year-old belonged to the suspected assailant, or to an uninvolved individual.

Despite the proximity of the suspected attack to the main entrance of Jerusalem, the surrounding streets were all open to traffic.

The Romema area has seen a number of stabbing attacks during the two-month-long wave of violence that has rocked Israel and claimed nearly two dozen victims.Over 100 Paleostinians have also been killed in the violence, many of them assailants, according to Israel.
Posted by: trailing wife || 12/07/2015 00:00 || Comments || Link || E-Mail|| [168 views] Top|| File under:
Southeast Asia
Maoist militant killed, soldier injured in Mindanao
[Inquirer] A Maoist militant was killed and two others were injured in separate clashes between Philippine troops and insurgents in Southern Mindanao on Saturday.

The injured included a soldier wounded in a clash in Maragusan town, Compostela Valley, and a village chairman waylaid by militants in Toril, Davao City.

Captain Rhyan Batchar said troops from the 28th Infantry Battalion were on patrol when they chanced upon a band of New People's Army militants in New Cebu around noon, triggering a 20-minute gun battle that left a soldier slightly hurt. The militants, thought to be from the NPA Front 27, fled soon after.

In Davao City, a militant was killed by soldiers who responded to an ambush on two village officials in the early afternoon. Generoso Bacalso suffered a gunshot wound in the hand following the attack. Batchar said, "A group of soldiers from the 84th IB who were travelling on the same road engaged the suspected NPA attackers. No soldier was hurt in the incident."

Meanwhile, five NPA suspects have been detained for planting makeshift bombs along a road in Compostela Valley, on Friday afternoon. Glen Canete, Arnel Angeles, Eric Beloy and Jutam and Junel, all surnamed Calig-unan, were chanced upon by soldiers on patrol.

Suspected NPA killed, soldier and village chief hurt in Southern Mindanao clashes
Posted by: ryuge || 12/07/2015 00:00 || Comments || Link || E-Mail|| [154 views] Top|| File under: Commies
Abu Sayyaf subleader nabbed in Sulu
[Gulf Today] A subleader of the Abu Sayyaf wanted for the abduction of two Malaysians and the beheading of one of the hostages was arrested on the island province of Sulu.

Brigadier General Alan Arrojado identified the suspect as Kadaffy Muktadel alias Kadaffy Camsa, who was nabbed in a hospital in Jolo, the provincial capital, where he was confined for wounds sustained in a motorcycle accident. Arrojado said Muktadel was wanted on an arrest order for the kidnapping and beheading of Bernard Then in November due to the alleged failure of his family to pay the ransom demand.

Heavily armed men believed to be Abu Sayyaf militants including Muktadel stormed a restaurant in Sabah in May, abducted Then and the woman manager Thien Nyuk Fun and then brought them to Sulu where they started negotiations with their families for the payment of a ransom for their release.

The Abu Sayyaf are still holding three foreigners - two Canadians and a Norwegian - and a Filipino woman they abducted during a raid on a posh island resort in September.
Posted by: ryuge || 12/07/2015 00:00 || Comments || Link || E-Mail|| [156 views] Top|| File under: Abu Sayyaf
Two Thai militants injured in Yala encounter
[Bangkok Post] A group of militants clashed with a team of rangers in Yala province on Sunday morning and at least two militants were believed injured.

The clash occurred as the rangers were laying siege to a village on a tip that at least ten separatist militants would meet at a house to plan attacks on targets in Bannang Sata, Krong Pinang and Yaha districts during the New Year. As the rangers approached the house, some of the insurgents opened fire at them. The clash lasted for about 20 minutes, after which the militants fled. The rangers found trails of blood at the scene.

Two suspects were later arrested nearby. One of them was identified as Ahamad Luebasa, who was wanted under an arrest warrant dated Sept 11, 2009 for an insurgent attack.
Posted by: ryuge || 12/07/2015 00:00 || Comments || Link || E-Mail|| [152 views] Top|| File under: Thai Insurgency
Syria-Lebanon-Iran
35 ISIS baddies die in Raqqa airstrikes
[ARA News] KOBANE – Warplanes of the U.S.-led coalition and Russia on Sunday launched a new wave of airstrikes on Syria's northeastern province of Raqqa, the main bastion of the Islamic State (ISIS) extremist group.

At least 35 ISIS militants were killed in Sunday's strikes, a medical source in Raqqa told ARA News.

"Dozens of other militants were wounded and subsequently transferred to the main hospital in the city," the source said, on the condition of staying anonymous for security concerns.

However, the strikes on Sunday have also caused dozens of civilian casualties.

Speaking to ARA News in Raqqa, civil rights activists of the campaign "Raqqa is Being Slaughtered Silently" reported the death of 15 civilians and the injury of more than 30 others.

"Most of the civilian casualties were women and children," a member of the campaign said.

The coalition's and Russian fighter jets focused on the eastern and southern parts of Raqqa city in Sunday's strikes, where ISIS headquarters are established among residential buildings, according to local sources.
Posted by: badanov || 12/07/2015 00:00 || Comments || Link || E-Mail|| [153 views] Top|| File under: Islamic State
Aid reaches Syrian rebel-held area of Homs
Humanitarian aid has reached a besieged rebel-held area in the central Syrian city of Homs, part of a local ceasefire deal that is to include the withdrawal of opposition fighters, the Syrian Observatory for Human Rights said.

In a delivery presided over by the United Nations, food and medical supplies entered the Waer district of the city on Thursday, the Britain-based monitoring group said.

It was a sign that the deal, which would be the second local ceasefire agreement to be reached in Syria in recent months, was beginning to be implemented.

Syrian government officials said on Tuesday they had agreed that opposition fighters could withdraw from the last insurgent-held area of Homs with their weapons as part of the agreement.



More at the link
Posted by: badanov || 12/07/2015 00:00 || Comments || Link || E-Mail|| [135 views] Top|| File under:
Terror Networks
US, allies say 17 strikes launched in Iraq, 12 in Syria against Islamic State
[Ynet] The United States and its allies conducted 17 air strikes against Islamic State
...formerly ISIS or ISIL, depending on your preference. Before that al-Qaeda in Iraq, as shaped by Abu Musab Zarqawi. They're very devout, committing every atrocity they can find in the Koran and inventing a few more. They fling Allah around with every other sentence, but to hear the pols talk they're not really Moslems....
in Iraq and 12 in Syria on Saturday, the coalition leading the operations said in a statement.

In Iraq, the air strikes focused on the

myrmidon

strongholds of djinn-infested Mosul
... the home of a particularly ferocious and hairy djinn...
and Ramadi, where four and six strikes respectively hit tactical units, weapons and buildings, the coalition said on Sunday. Other strikes hit near Albu Hayat, Sinjar, Sultan Abdalla and al Huwayjah.

In Syria, the strikes hit near Ayn Isa, Mar'a, RaqqaDayr Az Zawr, where five strikes destroyed five Islamic State oil wellheads, the statement said.

U.S., allies launch 23 strikes against Islamic State in Iraq and Syria on Friday

[Ynet] The United States and its allies targeted Islamic State with 12 strikes in Iraq and 11 in Syria on Friday, the U.S. military said.

Seven of the strikes in Iraq hit five Islamic State tactical units, 12 buildings, and a weapons cache near Ramadi, a statement issued on Saturday said.

Posted by: trailing wife || 12/07/2015 00:00 || Comments || Link || E-Mail|| [129 views] Top|| File under: Islamic State
Who's in the News
37
[untagged]
10
Islamic State
3
Taliban
3
al-Shabaab
3
Houthis
3
Commies
2
Hamas
1
Govt of Saudi Arabia
1
Govt of Syria
1
Abu Sayyaf
1
Ansar Bayt al-Maqdis (IS)
1
Salafists
1
Govt of Iraq
1
Thai Insurgency
1
al-Qaeda
1
Govt of Pakistan
Bookmark
E-Mail Me
The Classics
The O Club
Rantburg Store
The Bloids
The Never-ending Story
Thugburg
RSS Links
Gulf War I
The Way We Were
Bio
Merry-Go-Blog
Hair Through the Ages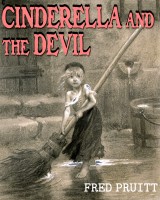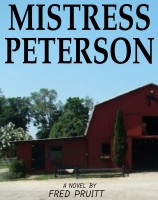 On Sale now!


A multi-volume chronology and reference guide set detailing three years of the Mexican Drug War between 2010 and 2012.

Rantburg.com and borderlandbeat.com correspondent and author Chris Covert presents his first non-fiction work detailing the drug and gang related violence in Mexico.

Chris gives us Mexican press dispatches of drug and gang war violence over three years, presented in a multi volume set intended to chronicle the death, violence and mayhem which has dominated Mexico for six years.
Click here for more information


Meet the Mods
In no particular order...


Steve White
Seafarious
Pappy
lotp
Scooter McGruder
john frum
tu3031
badanov
sherry
ryuge
GolfBravoUSMC
Bright Pebbles
trailing wife
Gloria
Fred
Besoeker
Glenmore
Frank G
3dc
Skidmark
Alaska Paul



Better than the average link...



Rantburg was assembled from recycled algorithms in the United States of America. No trees were destroyed in the production of this weblog. We did hurt some, though. Sorry.
18.206.168.65