Afghanistan
Taliban military commander for Helmand's Marjah District killed
Helmand-Provincial police headquartersSecurity forces have killed the military commander of Taliban for Marjah District of restive Helmand Province during clash.

Police Chief of Marjah District said five companions of Mullah Obaidullah alias Sahar were also killed during the brief gun battle that erupted last night.

Abdullah Khan added that security forces did not suffer casualties during the clash.

Another report from Marjah District suggests that 11 civilians sustained injuries after a rocket hit a house in Block-e-Naw area.
The victims include nine children and two women who were taken to Emergency Hospital, located in the provincial capital, for treatment.

Doctors say eight victims were discharged after treatment but three children who had received severe injuries are still under medical care.

Officials say Taliban had taken security posts under fire during which a rocket landed on a house in Block-e-Naw area leaving 11 civilians wounded.

This comes as heavy clashes have been erupting between security forces and Taliban have been engaged in heavy clashes in Marjah District.
Posted by: badanov || 12/16/2015 00:00 || Comments || Link || E-Mail|| [196 views] Top|| File under:
Residents Say Kunduz City Still 'Insecure'
Almost three months after the collapse of Kunduz city to the Taliban, and the subsequent clearing operation, residents say insurgents are still active in some parts of the city.

This ongoing conflict and insecurity has residents worried. So much so, many have chosen not to rebuild their damaged homes.

One resident, Ahmad Jawed said: "The government does not want to clear the city completely [of insurgents]. If government wanted to they could but they do not want to. During the day government is out but at night it's the Taliban and now people do not trust [the situation] and people do not want to invest in Kunduz city."

Shamsullah, another resident said: "People are not sure about the security in the bazaar and they do not want to invest. Most of the investors have left the city - even the banks are closed and not accepting electricity bills - and people are worried the city might collapse again."

A number of shopkeepers in the city said meanwhile that after the collapse of the city to the Taliban investors are no longer interested in doing business there.

"In the city area, Taliban still exist and people are investing less after its collapse. People are leaving and there are no jobs in Kunduz," said Mirza Mohammad a city shopkeeper.

"After the collapse of Kunduz people are not investing in the city because they think the city will collapse again. Just one kilometer out of Kunduz city is where the Taliban is. There are no jobs and offices are closed," said Mohammad Haron another shopkeeper.

Meanwhile Kunduz's acting-governor said that it is the people's right to worry about the situation but if government plans are implemented properly the security situation will improve.

"Yet adverse effects of war exist and the recapture of Kunduz city was not easy and as long as people do not relive [the situation] mentally and emotionally and as long we do not provide security to the city again people cannot live with it. We assure the people that with the implementation of government plans the situation will improve," said Hamidullah Danishi Kunduz acting-governor.

Meanwhile, Kunduz police said that residents should not worry.

"We call upon all our people and businessmen to assess the situation. All routes are open and they can start work. We invite them to tell us about their problems so we can solve them," said Shir Aziz Kamawal the Afghan National Army commander for Zone 808 Spinzar.



Click link for a video report
Posted by: badanov || 12/16/2015 00:00 || Comments || Link || E-Mail|| [202 views] Top|| File under:
Interior Minister issues orders to arrest killers of Yousuf's family
[Khaama (Afghanistan)] Minister of Interior has issued orders to arrest a group of

gunnies

who killed an entire family in eastern Nangarhar


The unfortunate Afghan province located adjacent to Mohmand, Kurram, and Khyber Agencies. The capital is Jalalabad. The province was the fief of Younus Khalis after the Soviets departed and one of his sons is the current provincial Taliban commander. Nangarhar is Haqqani country..


province.

Noor-ul-Haq Olomi has ordered the police HQs of Nangarhar and Paktia provinces as well the General Directorate of Counter-Terrorism of the Ministry of Interior to strictly investigate the case and detain those responsible.

Olomi has also urged residents of Behsood District as well as the local government organizations to assist security forces in investigation.

The tragedy took place in Mirza Qala area of Behsood District 2-4 nights before.

Some reports suggest that the family was killed about four nights before but the dead bodies were still bleeding when residents and

coppers

saw them on Sunday night.

Ataullah Khogyani,

front man

for the governor of Nangarhar province says three guests had visited Yousuf's house.

According to Khogyani, after the eight-member family fall asleep, guests

shot up

them and killed everybody including a two-month child.

Killers then locked the door from outside and fled the area, Khogyani said, adding that "when neighbors got to know about the incident they informed police about it."

Other people killed in the incident were Yousuf's mother, wife, son and four daughters.

Yousuf who was originally from Paktia province had been living in Nangarhar from the past four years.

There is no claim of responsibility for the massacre but Yousuf had worked at Nangarhar Airport which is the main military base of foreign forces in eastern part of the country.


Posted by: Fred || 12/16/2015 00:00 || Comments || Link || E-Mail|| [188 views] Top|| File under:
Afghans See Taliban as a Key to U.S. Aid Projects
WASHINGTON ‐ The United States spent $64,597 to build a wall around a school in Qala Nazir Baba, a village in Logar Province in Afghanistan. It spent an additional $41,792 to rehabilitate an irrigation system in Zoya, a village in Wardak Province....

Management of the stabilization programs has sometimes been so loose, said one former official at the aid agency, that local Taliban leaders have been able to submit requests,... and have had their requests approved.

Villagers believed that the projects would not have been allowed to take place without the Taliban's approval, and so their support for the Taliban, rather than for the United States or the Afghan government, actually increased because of the aid. The stabilization projects were part of an ambitious aid program started by President Obama in December 2009 as part of the "civilian surge" he announced along with an increase in American troop levels in Afghanistan.

U.S.A.I.D. officials, who could not visit the project sites for security reasons, sometimes did not know whether the projects had even been completed.

"U.S.A.I.D. came to us and said, We can't find our projects,' said one person involved with the study evaluating the two stabilization programs.

Management of the stabilization programs has sometimes been so loose, said one former official at the aid agency, that local Taliban leaders have been able to submit requests,... and have had their requests approved.
Posted by: Anguper Hupomosing9418 || 12/16/2015 00:00 || Comments || Link || E-Mail|| [194 views] Top|| File under: Taliban
Africa North
Egyptian warplanes using Israeli airspace
[Ynet] Egyptian Air Force makes unprecedented flights over Israeli territory, likely with IDF permission, en route to bombing Islamic State targets in the Sinai.

Egyptian Air Force planes have in recent months crossed into Israeli airspaces part of Egypt's military campaign against the local Sinai affiliate of the Islamic State terror group, Ynet learned on Tuesday.

The unprecedented flights, apparently conducted in coordination with the IDF, were conducted mostly in the triangular border area between Israeli territory, Egyptian land, and the southern

Gazoo

Strip.

The flights are believed to be the first time that Egyptian warplanes entered Israeli airspace since the Yom Kippur War in 1973.

The Egyptian aircraft bombed IS targets mere kilometers away from the Israeli border, in the vicinity of El Arish and Sheikh Zuweid in the northern Sinai. Entry into Israeli airspace did not result in any

festivities

with Israeli planes, presumably because of prior coordination.

Despite Israel's peace agreement with Egypt and close operational and intelligence coordination, the Israeli Air Force treats any potential entry into Israeli airspace with the utmost seriousness. Warplanes were deployed to the Golan Heights dozens of times over the past year because Syrian planes were making suspicious movements. On the southern front, the IAF's guiding principle is to act with extreme caution.

An upgrade for anti-IS intelligence
About four years ago, with Islamist forces becoming much more active against the Egyptian military in the Sinai, Israel put the military clause of its peace accords with Egypt into action, allowing the entry of tanks and fighter planes into the Sinai, including the easternmost point near Israel.

The Egyptian forces have taken advantage of this permission, and since then there have been dozens of strikes by their fighter planes and helicopters against terrorist targets in the area.

The Egyptian Air Force has also been operating drones in the fight against the

Lion of Islam

organization, which counts in its ranks about
8,000 people -- considered ISIS's most efficient arm in the Middle East because of its ability to execute attacks against Egyptian military forces daily and kill dozens of security personnel every month. The main challenge for the local military, and for Israel as well, is intelligence -- the local IS branch operates in a very compartmentalized way, without using phones, and across a huge mountainous area in the heart of the Sinai region.

Israel believes that two videos recently released by the organization in the Sinai in which it calls for renewed attacks against Israeli targets, were not empty words -- even though they have yet to lead to concrete threats.

The IDF and Shin Bet have increased their efforts, with the latter establishing a special department for gathering intelligence in the Sinai area. Ynet has learned that more resources have recently been allocated to intelligence gathering on the Egyptian border because of threats by IS. Even so, assessments the IDF Southern Command suggest that intelligence about a possible ISIS terror attack against Israel will come shortly before it is supposed to happen, if at all.
Posted by: trailing wife || 12/16/2015 00:00 || Comments || Link || E-Mail|| [286 views] Top|| File under: Ansar Bayt al-Maqdis (IS)
Maltese hospital doctor seized in Tripoli
A Maltese doctor working at Tripoli's St James Hospital was seized last night and taken away by unknown gunmen.

Details of the abduction of Pierre Baldacchino, a pathologist who has been working at the Maltese-run hospital for three and a half years, are unclear.

There is however widespread shock among Libyan colleagues and members of the expatriate community. While it is feared that the 36 year-old Baldacchino may be yet another victim of kidnappers who will hold him for ransom, there was hopeful speculation today that he had been seized so that he could treat wounded gunmen.

Married with two young girls, Baldacchino is the second Maltese citizen to be kidnapped this year. In October the manager of a Malta-owned car park company Noel Sciberras was released after being held for six weeks. The Rada Deterrence Force said that they had freed him from his Tajoura kidnappers, but Maltese sources said that kidnappers have released him themselves. There were reports that a $5 million ransom had been demanded. It was unclear if any cash had been handed over.
Posted by: badanov || 12/16/2015 00:00 || Comments || Link || E-Mail|| [190 views] Top|| File under:
Arabia
Pro-government forces take Yemen Island before ceasefire
Yemeni security officials say pro-government forces backed by Saudi-led airstrikes took an island in the Red Sea from Shiite militias, just hours before a weeklong ceasefire went into effect.

Tuesday's seizure of Zuqar island also comes as delegations from Yemen's warring factions convened for peace talks in northern Switzerland.

Yemeni officials said fighting intensified across the country as both sides sought to consolidate positions ahead of the U.N.-brokered meeting. The officials spoke on condition of anonymity in line with regulations.

Past efforts to end the conflict between the internationally recognized government and Houthi militias have failed.

The two sides initially agreed to halt fire at midnight Monday but the coalition delayed the truce to midday Tuesday. There was no immediate word if the ceasefire was holding.
Posted by: badanov || 12/16/2015 00:00 || Comments || Link || E-Mail|| [166 views] Top|| File under:
Yemen Ceasefire Takes Effect Hours after Saudi-led Coalition Massacre in Hajjah
The Saudi-led coalition launching war on Yemen said Tuesday that a ceasefire had begun at noon (09:00 GMT) as scheduled.

Coalition spokesman Brigadier General Ahmad al-Assiri confirmed that the truce had taken effect, hours after airstrikes killed at least 15 people late on Monday, Reuters reported, citing residents.

The strikes came before a ceasefire was due to take effect Tuesday to pave the way for UN-sponsored peace talks in Switzerland.

War planes launched two raids on the village of Bani al-Haddad, in the northern Hajjah province on the border with Saudi Arabia, killing 13 people and wounding 20 others, according to witnesses.

The latest attacks came as a response for the Yemeni army operation - joined by the Popular Committees - on a Saudi military headquarters in the western Bab-el-Mandeb area in the southwestern province of Taiz late on Sunday, which killed at least 150 Saudi-led troops and mercenaries in a major ballistic Tochka missile attack.

Member states of the coalition on Yemen are convinced of the need to withdraw from the Yemeni quagmire, after entering into a dead end tunnel, without achieving any of the stated goals within nine months of war for which the Saudi-US-led coalition allocated huge arsenal.

Saudi Arabia has been striking Yemen for 264 days now to restore power to fugitive President Abed Rabbu Mansour Hadi. The Saudi-US aggression has so far killed at least 6,594 Yemenis, including hundreds of women and children.

Despite Riyadh's claims that it is bombing the positions of the Yemeni national military, Saudi warplanes are flattening residential areas and civilian infrastructures.
Posted by: badanov || 12/16/2015 00:00 || Comments || Link || E-Mail|| [196 views] Top|| File under:
Top Saudi, UAE Commanders among 150 Forces Killed in Yemen Tochka Attack

At least 150 Saudi-led troops and mercenaries were killed in ballistic missile attack Saudi military headquarters in the western Bab-el-Mandeb area.

Yemeni sources told al-Manar that the Yemeni army and the popular committees launched late on Sunday a Tochka missile on the headquarters of the aggression command in the southwestern province of Taiz.

A top Saudi commander and an Emirati officer were among the casualties, the Riyadh-led alliance announced in a statement.

Saudi Colonel Abdullah al-Sahyan and Emirati officer Sultan al-Kitbi were killed at dawn on Monday "while they were carrying out their duties in supervising operations to liberate Taiz" province in Yemen's southwest, the official SPA news agency said.

A Yemeni officer told AFP that both officers were killed when rebels fired a rocket at a coastal road in the strategic province, which overlooks the Bab al-Mandeb Strait.

Also among the casualties, were Saudi, Emirati, Morrocan troops, in addition to at least 42 mercenaries hired by the US-based private military contractor, Blackwater, the sources al-Manar.

At least 146 burned bodies arrived in Aden and Omran military camp, the sources said, reporting that the aggression forces sent a ship carrying medical supplies to the coast there due to the high number of casualties.

Meanwhile, other sources put the death toll of the attack at 80.
Posted by: badanov || 12/16/2015 00:00 || Comments || Link || E-Mail|| [760 views] Top|| File under:
Coalition says Yemen cease-fire has begun
RIYADH: The Saudi-led coalition fighting Iran-backed rebels in Yemen said Tuesday that a cease-fire had begun at noon (0900 GMT) as scheduled.

Coalition spokesman Brig. Gen. Ahmed Al-Assiri confirmed that the truce had taken effect. The rebel forces have yet to say if they will abide by the cease-fire.

The coalition has said that the cease-fire was requested by Yemeni President Abd-Rabbu Mansour Hadi to facilitate the planned peace talks in Switzerland.

In a statement carried by the Saudi Press Agency (SPA), the coalition said Arab forces retained the right to respond to any breach of the cease-fire.

The coalition has been waging mainly air strikes on the Houthis since March, after the Houthis seized control of much of the country in a series of moves that started in September 2014.

The Houthis say their actions are aimed at state corruption and against the militant Islamist Al-Qaeda, while the Saudi-led coalition sees the Houthis as furthering rival Iran's efforts to expand its influence into the Arabian Peninsula.

Two senior commanders from Saudi Arabia and the United Arab Emirates were among dozens of fighters killed in a rocket strike in south-western Yemen, according to local media and Yemeni sources on Monday.

A previous round of peace talks in Geneva in June failed to produce a breakthrough, with each side blaming the other for the failure of the talks.
Posted by: badanov || 12/16/2015 00:00 || Comments || Link || E-Mail|| [187 views] Top|| File under:
German Islamist Held on Charge of Backing Syrian Jihadists
[AnNahar] German police Tuesday tossed in the calaboose
Please don't kill me!
one of the country's most prominent Islamist preachers on charges of supporting a "terrorist group" fighting in Syria.

The man, German citizen Sven Lau, 35, made headlines last year by organizing a vigilante "Sharia Police" group that patrolled German streets seeking to enforce Islamic law.

Lau is accused of supporting and recruiting fighters for the Syria-based Jaish al-Muhajireen wal-Ansar (JMA), or Army of Emigrants and Supporters, which Germany lists as a terrorist organization.

Prosecutors said that in 2013, Lau was the JMA's main contact in Germany, based in the western city of Duesseldorf, and recruited two volunteers.

They also accused Lau of delivering 250 euros ($275) in cash to a German fighter in Syria, and of organizing the delivery of night-vision equipment worth 1,440 euros to the JMA.

The JMA, with fighters from Chechnya and central Asia, in September this year pledged allegiance to the Al-Qaeda affiliated Al-Nusra Front, but a breakaway group earlier joined the rival Islamic State
...formerly ISIS or ISIL, depending on your preference. Before that al-Qaeda in Iraq, as shaped by Abu Musab Zarqawi. They're very devout, committing every atrocity they can find in the Koran and inventing a few more. They fling Allah around with every other sentence, but to hear the pols talk they're not really Moslems....
(IS).

The prosecutors charged that the JMA wing Lau belonged to backed the IS, a group that had committed war crimes including "mass executions, the burning of prisoners, and ... beheadings".

Lau was arrested in the state of North Rhine-Westphalia, a hotspot for fundamentalist Islam from where several German '

imported muscle

' in Syria and Iraq come.

Lau gained notoriety when in 2014 he led young Muslims wearing orange vests marked "Sharia Police" through the western city of Wuppertal telling people not to drink alcohol, listen to music or gamble.
Posted by: trailing wife || 12/16/2015 00:00 || Comments || Link || E-Mail|| [163 views] Top|| File under: Islamic State
France arrests three over Paris carnage
[ARABNEWS] French police jugged
Don't shoot, coppers! I'm comin' out!
two men and a woman on Tuesday in connection with deadly

bully boy

attacks on

Gay Paree

last month and in January, judiciary officials said.



Daesh [Islamic State]

, which

grabbed credit

for the Nov. 13 attacks, has stated that teachers in

La Belle France

's secular state-schooling system should be killed for promoting what it called the evils of secular life, music and drawing.
Continued on Page 49
Posted by: Fred || 12/16/2015 00:00 || Comments || Link || E-Mail|| [270 views] Top|| File under: Islamic State
Jihadis send letters to Swedes ordering them to convert or die
[EXPRESS.CO.UK] Bloodthirsty

Daesh [Islamic State]

Islamists posted notes through the doors of dozens of random neighbours in several cities across Sweden, including the capital Stockholm, threatening to murder "non-believers" in a terrifying campaign of violence.

Sweden is now on lockdown after the chilling letters pledged to behead innocent civilians and then "bomb your rotten corpses afterwards".

Intelligence officials confirmed they are investigating the horrifying threats - which were signed by "ISIS" - as a state of fear gripped the nation.

The notes, written in Swedish, order people to convert to Islam or pay a religious tax, known as the jizya, warning that the police "will not save you from being murdered".
Posted by: Fred || 12/16/2015 00:00 || Comments || Link || E-Mail|| [399 views] Top|| File under: Islamic State
India-Pakistan
Brother of CM's adviser gunned down in Awaran
QUETTA: Dr Shafi Muhammad Baloch, the younger brother of Khair Jan Baloch, political adviser to the Chief Minister Balochistan, was gunned down by unknown armed men in Jaahoo area of Awaran district on Tuesday.

Another man who was walking along with him received serious injuries in the attack.

Official sources said that Dr Shafi Baloch was going toward the bazaar of the town along with his friend in Jaahoo when both of them came under attack.

Dr. Shafi succumbed to injuries before reaching a hospital. His friend received serious bullet wounds.

Levies officials said the armed men were on a motorcycle who managed to escape from the scene.

The body was later handed over to the family after completion of formalities. The cause of killing could not be ascertained.

A senior levies official said that "the firing incident seems as to be a target killing.

However, levies officials were investigating the incident. So far no arrest had been reported in this connection.

Chief Minister Balochistan Dr. Malik Baloch, President of the National Party (NP) Senator Mir Hasil Khan Bizenjo Central Information Secretary of NP Mir Jan Muhammad Buledi and others have strongly condemned the target killing of the younger brother of Khair Jan Baloch.

The CM directed the officials concerned to submit a detailed report and also take all possible steps for the early arrest of the accused involved in killing of Dr. Shafi. So far no one has claimed responsibility for the incident.

Published in Dawn, December 16th, 2015
Posted by: badanov || 12/16/2015 00:00 || Comments || Link || E-Mail|| [161 views] Top|| File under:
Levies official killed in militant attack on checkpost in Pishin, 3 injured
QUETTA: Unidentified militants attacked a Levies checkpost in Pishin district of Balochistanon on Tuesday, killing one security official and injuring three others, Levies officials said.

"Armed assailants opened fire on the checkpost in district Pishin's Surkhar area," the Levies officials added.

While giving details of the incident, the Levies official said "the assailants came on three motorcycles and opened indiscriminate fire at the check post."

Following the attack, a search operation has been launched in order to apprehend the accused involved in the attack at the check post.

Militants kill brother of CM's political secretary
Militants on Tuesday shot dead the brother of Khair Jan Baloch, the political secretary of Balochistan chief minister.

The Levies officials said unknown gunmen targeted the vehicle of Dr. Shafi Bizenjo in Awaran's Jhawo area.

"Dr. Bizenjo was killed on the spot, whereas, one Levies personnel suffered serious bullet wounds," the official said. However, the assailants managed to escape from the crime scene.

Levies personnel rushed to the spot and shifted the injured personnel to a nearby hospital and provided medical treatment to them. According to doctors the injured is in a serious condition.

The LEAs have initiated a search operation to apprehend the accused involved in the murder of Dr. Shafi Bizenjo.

Meanwhile, the Frontier Corps (FC) arrested six suspected militants from Sabzal road area of Quetta.

"The suspects were arrested on suspicion of their links with an outlawed terrorist group," said FC spokesman.

The FC also arrested four suspects from Quetta's Marriabad area, a pistol was recovered from their possession. All the arrested suspects were interrogated by the officials, the FC spokesman added.
Posted by: badanov || 12/16/2015 00:00 || Comments || Link || E-Mail|| [162 views] Top|| File under:
Torture of widow, family: 12 policemen booked
OKARA: The Okara Saddar police after a four-month delay registered a case against 12 police officials, including the then station house officer (SHO) of City B Division police station, on the directions of the Lahore High Court.

Some four months back, then SHO Sibghatullah, ASI Shan Bhatti and 10 unidentified policemen of the City B Division police had broken into the house of a widow, Zainab Bibi, at Chak 49/2-L and disgraced her minor girls. Later, they rushed to the village graveyard where Zainab and her mother-in-law had gone to offer prayers at the grave of Nazeer Husain, the husband of the complainant.

According to the first information report (FIR), the police, at the behest of one Inayatullah, a relative of Zainab, tortured, disgraced and pushed the complainant and her mother-in-law into the police van where complainant's brother-in-law Tariq was already present with injuries.

The police did not register a case and the complainant had filed a writ petition for the registration of case.

The Saddar police registered the case on the orders of the Lahore High court.

APS: Various functions were held to pay a homage to the martyrs of the Army Public School (APS), Peshawar.

A function was held at Tayyab Saeed Shaheed Police Lines where the schoolchildren from the DPS&C, Cadet College and Govt Girls High School participated.

Chief guests Brig Shazul Haq, MNA Chaudhry Riazul Haq Juj and District Police Officer Faisal Rana spoke to the participants.

Other functions were held at Cadet College on the Okara-Faisalabad road, emergency building in the District Complex and Special Children School.

In all the functions, the speakers, participants and schoolchildren pledged to stand with the martyrs of the nation and continue the struggle for better future while fighting against terrorism.

Published in Dawn, December 16th, 2015
Posted by: badanov || 12/16/2015 00:00 || Comments || Link || E-Mail|| [218 views] Top|| File under:
4 killed in clashes in Sanghar
SANGHAR: Four people, including two police constables, were shot dead during clashes between Pakistan Peoples' Party (PPP) and Pakistan Muslim League-Functional (PML-F) workers on Tuesday afternoon, ahead of the local government polls in Sanghar scheduled for December 17. The local government elections in the district were earlier postponed by the Election Commission of Pakistan following the killing of at least 11 people at Daraza Sharif in Khairpur district during the first phase of polling. The decision was taken on the basis of reports regarding the possibility of political clashes in Sanghar — amidst calls for revenge for the Khairpur tragedy, where eight of the 11 people killed in violence on the polling day for the first phase of LG polls, hailed from Sanghar.

Supporters of both the parties opened fire at each other when their rallies merged at the Rehmani Chowk area of the city. Eyewitnesses said that nine other people were injured in the firing, who were then shifted to Civil Hospital. Those killed have been identified as Gul Mohammad Marri, Gul Mohammad Shah, constable Ashiq Marri and constable Nabi Bux Dero. The situation in the city turned tense after the killings as enraged mobs set at least eight vehicles ablaze. Heavy contingents of police and law enforcement agencies have been deployed in the area to control the situation.

Posted by: badanov || 12/16/2015 00:00 || Comments || Link || E-Mail|| [175 views] Top|| File under:
Pak air strikes kill 8 in Khyber
PESHAWAR: At least eight terrorists were killed in military air strikes in the Rajgal and Sparee areas of Khyber Agency's Tirah Valley close to the Pak-Afghan border on Tuesday.

"Pakistan Air Force (PAF) jets struck hideouts of the militants in Tirah valley," said a security source. Eight other terrorists were injured in the air strikes, the source added. Khyber Agency and North Waziristan are among Pakistan's seven semi-autonomous tribal districts near the Afghan border, rife with homegrown insurgents and foreign militants. The tribal area is off-limits to journalists, making it difficult to verify the identity and the number of dead. These areas have also been considered home to extremist organisations including al Qaeda and the Tehreek-e-Taliban Pakistan (TTP).

Military operations Zarb-e-Azb and the National Action Plan were launched against insurgents following attacks on Karachi's Jinnah International Airport and Peshawar's Army Public School in 2014. Officials say nearly 3,400 militants have been killed since the launch of the latest offensive. The number of attacks in Pakistan has fallen around 70 percent this year, due to a combination of a military offensive against Taliban bases along the Afghan border and government initiatives to tackle militancy.
Posted by: badanov || 12/16/2015 00:00 || Comments || Link || E-Mail|| [204 views] Top|| File under:
13 'militants' killed in Awaran clash
[DAWN] QUETTA: At least 13 suspected

snuffies

were killed in a clash with security forces in Awaran area of Balochistan



...the Pak province bordering Kandahar and Uruzgun provinces in Afghanistan and Sistan Baluchistan in Iran. Its native Baloch propulation is being displaced by Pashtuns and Punjabis and they aren't happy about it...


on Monday.

According to official sources, security forces launched a search operation in Barnoot area following an attack on Sunday night on a patrol party.

Militants opened fire on the security personnel when they reached near their camp. Soldiers fired back and 13

snuffies

were killed in the ensuing encounter. The security personnel took hold of the corpses.

Several

snuffies

were maimed

but they were taken away by their fleeing accomplices.

Sources claimed that security forces did not suffer any casualty in the day-long gunbattle.

A large quantity of arms and ammunition was seized from the

turban

s' camp which was destroyed.

Militants had attacked a contingent of security forces in Tankour area of Awaran district on Sunday night. Three attackers were killed when soldiers fired back.

Posted by: Fred || 12/16/2015 00:00 || Comments || Link || E-Mail|| [177 views] Top|| File under: TTP
Iraq
OOPS!

Qatar hunters abducted in Iraq desert by gunmen

Gunmen have kidnapped at least 27 Qatari hunters - including members of the ruling family - in a desert area of Iraq near the Saudi border, say police and the local governor.

The attackers were driving dozens of four-wheel drive vehicles when they swept into the hunters' camp at dawn on Wednesday, officials said. They struck near Layyah, 190km (118 miles) from regional capital, Samawa.

A wide-scale search has been launched for the attackers, police say.

The Qatari foreign ministry released a statement saying it was working with the Iraqi government "at the highest security and political levels... to find out the details of the Qatari citizens' abduction and work on their release as soon as possible".

It said they had been hunting with official Iraqi permission.

The remote area where the incident took place is highly tribal in nature and a Shia region, reports the BBC's Jim Muir in Beirut.

The Shia political parties which dominate the Iraqi government are highly critical of Qatar's role in supporting Sunni rebels in Syria - so this is bound to be a serious diplomatic incident, he says.
Posted by: 3dc || 12/16/2015 11:11 || Comments || Link || E-Mail|| [438 views] Top|| File under: Human Trafficking
Iraqi militia kills 4 ISIS Bad Guys including Chechen sniper
(IraqiNews.com) Baghdad – Saraya sl-Jihad announced on Tuesday, that a Chechen sniper as well as four ISIS members had been killed in an operation north of the city of Fallujah.

Saraya al-Jihad said in a statement obtained by IraqiNews.com: "Its troops, based on intelligence information, were able to kill a Chechen sniper called "Maria" after shelling her shelter in al-Sajer area north of Fallujah."

"The troops also foiled the infiltration of some ISIS members and killed four terrorists north of Fallujah" the statement added.

Noteworthy the security forces backed by al-Hashd al-Shaabi militia are blockading the city of Fallujah since more than three months.
Posted by: badanov || 12/16/2015 00:00 || Comments || Link || E-Mail|| [222 views] Top|| File under: Islamic State
Israel-Palestine-Jordan
Three IDF soldiers hurt by gunfire after failed ramming attempt in West Bank
[Jpost] Three IDF soldiers were

maimed

by gunfire during arrest operations in the Kalandia refugee camp in the West Bank overnight between Tuesday and Wednesday.

According to the IDF, a Paleostinian motorist attempted to ram Israeli security forces during the sweep.

IDF soldiers responded with fire and killed the suspected terrorist.

The military was investigating the possibility that the soldiers were accidentally

maimed

by IDF fire.
Posted by: trailing wife || 12/16/2015 00:00 || Comments || Link || E-Mail|| [212 views] Top|| File under:
Southeast Asia
13 Abu Sayyaf rebels, two soldiers killed in Basilan battle
[Inquirer] Thirteen Abu Sayyaf militants and two soldiers were killed in a gun battle in Al Barka, Basilan, at 5 p.m., Tuesday, while 10 other soldiers were injured. Tuesday's clash was the third day of fighting between the insurgent group and Philippine troops.

Major Filemon Tan said, "It has been ongoing for three day. It was on Tuesday that the major skirmishes happened. It was an encounter with the Abu Sayyaf. It is a focused military operation. Prior to this, there was an intelligence operation that led to the identification of the Abu Sayyaf lair."
Posted by: ryuge || 12/16/2015 00:00 || Comments || Link || E-Mail|| [178 views] Top|| File under: Abu Sayyaf
Kidnap victim's headless body found in Sulu
[Borneo Post] Philippine soldiers found a headless body in Sulu late Monday evening. Major Filemon Tan Jr.said that the military believed the cadaver belonged to Malaysian national Bernard Then Ted Fen.

Tan said, "(The) alleged decapitated body of Malaysian Chinese Bernard Then Ted Fen is recovered at Sitio Lungon-lungon in Barangay Lanao Dakula, Parang municipality. (It) will be subjected to DNA testing to determine if it matches the head recovered last month," he added, referring to the severed head found on November 17.

The head, which was found inside a bag labeled with the name of the kidnap victim, was recovered in Indanan town.

Then was abducted, together with restaurant owner Thien Nyuk Fun, on May 14. Thien was released after paying ransom but the group led by Abu Sayyaf leaders Alhabsy Misaya and Idang Susukan had demanded P30 million for Then's freedom.

The Malaysian media reported in August that Then had told his wife the Abu Sayyaf planned to kill him if the ransom was not delivered by November. Then also said that another hostage, Dapitan village chair Rodolfo Boligao, had been beheaded because of his family's failure to pay ransom.


In a statement, the Moro Islamic Liberation Front (MILF) said such beheadings were an "act of terrorism." The MILF also called on the Abu Sayyaf to stop its "un-Islamic" kidnappings. The statement said, "We call upon the Abu Sayyaf to abandon their kidnapping activities, being against Islam and human dignity and civility. Kidnapping will bring your group to nowhere."

"We also call upon the leaders of the Sulu Province, including the politicians, MNLF and the claimants to the Sultanate of Sulu to pool their efforts together to stop or at least neutralize these kidnapping activities," the MILF added.

Gov. Mujiv Hataman of the Autonomous Region in Muslim Mindanao, said the time has come for the government of Sulu to take action and end the atrocities in that province.
Posted by: ryuge || 12/16/2015 00:00 || Comments || Link || E-Mail|| [251 views] Top|| File under: Abu Sayyaf
Bomb defused in Narathiwat
[The Nation] A bomb squad yesterday defused a pipe bomb planted on a motorbike parked in front of a bank in Narathiwat province. It is suspected that the bomb was aimed at marines who patrol the area every morning or was intended to damage the local economy.

Police sealed off the area after residents alerted them to a "suspicious" bike left overnight. Bomb squad officers inspected the vehicle and found a bomb in a compartment under the seat. The unti defused the explosive and removed it.

Meanwhile in neighboring Yala province, 500 religious leaders and locals gathered yesterday to protest a bomb planted in a local Islamic graveyard. This follows an explosion in the graveyard on Sunday, which killed a paramilitary volunteer with Ranger Taskforce 43 and injured his father. The two men were praying for Saikh's recently-deceased mother.
Posted by: ryuge || 12/16/2015 00:00 || Comments || Link || E-Mail|| [200 views] Top|| File under: Thai Insurgency
Syria-Lebanon-Iran
UN watchdog closes probe into Iran nukes, drawing Israeli ire
[IsraelTimes] After report finds Tehran stopped most work by 2003,


... except for spinning uranium into ever higher concentrations in ever more and ever more efficient centrifuges in the years since and, of course, that missile test in October...

IAEA paves way for implementation of nuclear deal in early 2016; Jerusalem accuses body of acting out of political motivations


Maybe Netanyahu's reaction to this is what that insulting Kerry interview was anticipating.
Posted by: trailing wife || 12/16/2015 00:00 || Comments || Link || E-Mail|| [194 views] Top|| File under: Govt of Iran
A third of Hezbollah's fighters said killed or injured in Syria
[IsraelTimes] With 1,300-1,500 dead, Iran-backed Lebanese militia, campaigning to defend embattled Assad regime, is no longer hiding its losses

The Lebanese Shiite militia Hezbollah has seen between 1,300 and 1,500 of its fighters killed in battles in the Syrian civil war, which means that together with the

maimed

it has lost as much as a third of its fighting force, according to Israeli estimates.

Some 5,000 of the organization's members have been injured in fighting alongside regime troops against rebel groups, including the Islamic State
...formerly ISIS or ISIL, depending on your preference. Before that al-Qaeda in Iraq, as shaped by Abu Musab Zarqawi. They're very devout, committing every atrocity they can find in the Koran and inventing a few more. They fling Allah around with every other sentence, but to hear the pols talk they're not really Moslems....
Last weekend, Arab media published reports that Hezbollah had lost 14 fighters in battles with IS in the area of Baalbek near the border with Syria, and pictures of the fighters were published in Lebanese media. According to those reports, IS also took sustained casualties, with dozens of its members killed and many more injured.

Recently, Hezbollah has been publishing details of its members killed in Syria and is not trying to hide its losses, in contrast to its policy during the early years of the Syrian civil war, which broke out in 2011.

Fighters are now given official funerals and their coffins are covered with Hezbollah flags.

Along with its operations in the vicinity of the border between Syria and

Leb

, the Hezbollah campaign is also being carried out in other regions, such as the area known as Alawistan near Latika in northwestern Syria, the stronghold of embattled Syrian
Hereditary President-for-Life Bashir Pencilneck al-Assad


Supressor of the Damascenes...


Over the last three months Hezbollah has also battled Syrian opposition groups in the Idlib area alongside members of the Iranian Revolutionary Guards and regular Syrian army forces, while enjoying massive Russian air cover as part of Moscow's efforts to prop up its ally Assad.

However,


if you can't say something nice about a person some juicy gossip will go well...


the Iranian Revolutionary Guards have also taken heavy loses: According to Iranian media reports 80 soldiers have killed and some were taken captive by various Syrian militia groups.

In July, Israel Radio reported that Hezbollah had jugged
... anything you say can and will be used against you, whether you say it or not...
175 of its own fighters after they refused to take part in battles in the Syrian city of Zabadani, close to the border with

Leb

.

The report also quoted the pan-Arab newspaper Asharq al-Awsat as saying that Hezbollah fighters dispatched to Syria to shore up the regime there had begun to show reluctance to confront the rebel groups seeking to overthrow Assad. According to the report, the hesitation began after 120 Hezbollah fighters were killed in confrontations with opposition groups and another 200 were

maimed

.
Posted by: trailing wife || 12/16/2015 00:00:00 || Comments || Link || E-Mail|| [429 views] Top|| File under: Hezbollah
6 ISIS elements die in firefights with Kurds
[ARA News] KOBANE – Clashes renewed on Tuesday between Kurdish fighters of the People's Protection Units (YPG) and militants of the Islamic State (ISIS) in Syria's northeastern provinces of Hasakah and Raqqa, military sources said.

Subsequent to launching two car bomb attacks on Kurdish headquarters near Mount Abdulaziz in Hasakah province, clashes broke out between ISIS militants and Kurdish YPG forces in the area.

At least four ISIS fighters were killed and several others wounded during the clashes. While the YPG lost two of its fighters.

"The clashes broke out after an attempt by Daesh terrorists to hit our (YPG) headquarters in the vicinity of Mount Abdulaziz," the YPG leadership said in a statement, using another acronym for ISIS.

"Our units foiled the attack and killed four Daesh terrorists and injured several others."

Also on Tuesday, ISIS militant fighters launched a mortar attack on the YPG-held town of Suluk in the northern countryside of Raqqa, where a number of Kurdish civilians were reportedly wounded.

"Our forces responded by targeting the fighting positions of Daesh terrorists with heavy machine guns, killing at least two terrorists before they retreat from the suburb of Suluk towards Raqqa city," the YPG leadership reported.
Posted by: badanov || 12/16/2015 00:00 || Comments || Link || E-Mail|| [195 views] Top|| File under: Islamic State
ISIS executes 6 in Deir Ezzor
[ARA News] DEIR EZZOR – Militants of the Islamic State group (ISIS) has executed six people in Syria's eastern province of Deir Ezzor on charges of "communicating with hostile parties" and attempting cope against the alleged Caliphate.

Four young men were beheaded on Tuesday in al-Bukamal city of Deir Ezzor province under the pretext that they had leaked security information about ISIS's military plans to rebels of the Free Syrian Army (FSA), local activists reported.

Also on Tuesday, ISIS executed two brothers, identified as Hussein and Hassan al-Khalaf, in the village of Dahla in the countryside of Deir Ezzor on charges of apostasy and dealing with the enemies of the Caliphate.

"Both victims were shot dead in front of a large crowd in Dalha. Their bodies were then crucified and remained at the scene until Tuesday midnight," an eyewitness told ARA News on the condition of anonymity.

This comes amid a state of alert in Deir Ezzor as the group has arrested dozens of media activists for publishing news about ISIS's activities online.

Speaking to ARA News, media activist Saray Addin said that ISIS imposed a curfew on several districts in Deir Ezzor and raided dozens of houses in search for activists.

"The terror group now accuses every activist of apostasy and executes everyone who communicates with people outside the province," he said.
Posted by: badanov || 12/16/2015 00:00 || Comments || Link || E-Mail|| [166 views] Top|| File under: Islamic State
Russian airstrikes cause dozens of civilian casualties
[ARA News] ALEPPO – At least 35 civilians were killed and dozens more wounded in Russian airstrikes in Idlib and Aleppo in northern Syria, activists reported on Tuesday.

In idlib province, Russian warplanes bombed a crowded market in the opposition-held town of Maarat al-Numan, killing 15 civilians and injuring more than 20 others.

"Rescue teams have pulled dozens of victims from the rubble subsequent to the brutal strike," local media activist Ahmed Harith told ARA News in Idlib.

"We have documented 15 death cases so far, but the death toll may rise in the coming hours as many of the injured are suffering critical conditions amid shortage of medical supplies," the source reported.

Another Russia raid hit an ISIS-held village in the countryside of Aleppo, killing more than 20 civilians, activists said.

Russia started its air campaign in Syria on Sept. 30, bombing areas held by anti-regime armed groups, including western-backed moderate rebels and jihadist factions.
Posted by: badanov || 12/16/2015 00:00 || Comments || Link || E-Mail|| [307 views] Top|| File under: Islamic State
Terror Networks
Hackers trace ISIS Twitter accounts back to internet addresses linked to Department of Work and Pensions
[MIRROR.CO.UK] Hackers have claimed that a number of Islamic State
...formerly ISIS or ISIL, depending on your preference. Before that al-Qaeda in Iraq, as shaped by Abu Musab Zarqawi. They're very devout, committing every atrocity they can find in the Koran and inventing a few more. They fling Allah around with every other sentence, but to hear the pols talk they're not really Moslems....
supporters' social media accounts are being run from internet addresses linked to the Department of Work and Pensions.

A group of four young computer experts who call themselves VandaSec have unearthed evidence indicating that at least three ISIS-supporting accounts can be traced back to the DWP's London offices.

Every computer and mobile phone logs onto the internet using an IP address, which is a type of identification number.

Update: British government admits it can't stop ISIS

murderous Moslems

using internet addresses

The hacking collective showed Mirror Online details of the IP addresses used by a trio of separate digital jihadis to access Twitter accounts, which were then used to carry out online recruitment and propaganda campaigns.

At first glance, the IP addresses seem to be based in Soddy Arabia


...a kingdom taking up the bulk of the Arabian peninsula. Its primary economic activity involves exporting oil and soaking Islamic rubes on the annual hajj pilgrimage. The country supports a large number of princes in whatcha might call princely splendor. When the oil runs out the rest of the world is going to kick sand in the Soddy national face...


, but upon further inspection using specialist tools they appeared to link back to the DWP.

Posted by: Fred || 12/16/2015 00:00 || Comments || Link || E-Mail|| [239 views] Top|| File under: Islamic State
Who's in the News
37
[untagged]
14
Islamic State
5
Govt of Pakistan
2
Abu Sayyaf
2
Govt of Iran
2
Taliban
1
Hezbollah
1
Ansar Bayt al-Maqdis (IS)
1
Govt of Syria
1
TTP
1
Human Trafficking
1
Hamas
1
Thai Insurgency
1
Houthis
1
Commies
Bookmark
E-Mail Me
The Classics
The O Club
Rantburg Store
The Bloids
The Never-ending Story
Thugburg
RSS Links
Gulf War I
The Way We Were
Bio
Merry-Go-Blog
Hair Through the Ages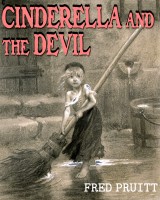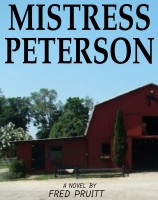 On Sale now!


A multi-volume chronology and reference guide set detailing three years of the Mexican Drug War between 2010 and 2012.

Rantburg.com and borderlandbeat.com correspondent and author Chris Covert presents his first non-fiction work detailing the drug and gang related violence in Mexico.

Chris gives us Mexican press dispatches of drug and gang war violence over three years, presented in a multi volume set intended to chronicle the death, violence and mayhem which has dominated Mexico for six years.
Click here for more information


Meet the Mods
In no particular order...


Steve White
Seafarious
Pappy
lotp
Scooter McGruder
john frum
tu3031
badanov
sherry
ryuge
GolfBravoUSMC
Bright Pebbles
trailing wife
Gloria
Fred
Besoeker
Glenmore
Frank G
3dc
Skidmark
Alaska Paul



Better than the average link...



Rantburg was assembled from recycled algorithms in the United States of America. No trees were destroyed in the production of this weblog. We did hurt some, though. Sorry.
54.159.51.118