Afghanistan
SEAL controversy shows the limits of U.S. Special Operations strategy in AFG
(WAPO) The war in Afghanistan has always been a collection of tiny wars fought from tiny outposts that have their own heroes and villains, pitched battles and murky outcomes. These miniature conflicts are formed by the character of the troops sent to fight in them, Afghanistan's austere terrain and the country's multitude of tribes. Often these wars exist separate from one another, only to be found under the larger umbrella of The War in Afghanistan. Some of these scattered battles have household names, such as the Korengal and Sangin, while others are so small that they are rarely mentioned except by those who have traversed their machine gun-raked fields and explosive-laden valleys.

The village of Kalach was one of those almost-forgotten places, and it bore little significance to the world until Thursday, when the New York Times released an exhaustive two-year-long investigative report on Kalach's terrible little war and the men who waged it in spring 2012.

The Times report details a long spell of boredom and frustration within a dusty military outpost outside of Kalach. That spell ended with a group of Navy SEALs from SEAL team 2 allegedly beating unarmed men -- and facing little consequence for doing so. And while it is unclear what brought some of America's best special operations troops to the verge of killing detainees, it's possible that it was the demands of a broader special operations strategy in Afghanistan that thrust units, such as the SEALs, into roles they had not been designed to carry out.


Key word in the above para...."alleged" but what's the harm. There were no reports of infants being devoured as in 1967.


In 2009, Gen. Stanley McChrystal took command of U.S. and NATO forces in Afghanistan and soon implemented a widespread initiative that would task special operations troops to carry out "village stability operations," or VSOs, and to help train Afghan local police. VSOs were sporadic during the early phases of the war (2002 onward) but became the cornerstone of the United States' Afghan strategy from 2009 onward. VSOs were meant to be built around an Army Special Forces team known as an Operational Detachment-Alpha or ODA. The ODAs were to provide some reinforcement to a particular village in order to help that village develop and provide security for itself.

McChrystal's strategy, however, called for so many ODAs that there simply were not enough of them to fulfill the newfound mission requirements. Other special forces units like SEALs began to rotate with ODAs and assist with VSOs and with training Afghan local police. This was the case in Kalach, as the SEAL team arrived to replace an Army Special Forces unit in 2012, according to the Times report.

Posted by: Besoeker || 12/19/2015 11:05 || Comments || Link || E-Mail|| [335 views] Top|| File under:
Afghan forces retake control of Khanshin district in Helmand province
[Khaama (Afghanistan)] The Afghan national security forces have retaken control of Khanshin district in southern Helmand


...an Afghan province populated mostly by Pashtuns, adjacent to Injun country in Pak Balochistan...


province of Afghanistan, security officials said Friday.

The Ministry of Interior (MoI) officials announced earlier today that the Afghan forces seized control of Khanshin district from Talibs this morning.

According to the local government officials, the control of the district was retaken following heavy

festivities

between the

Afghan cops

and Talibs.

The officials further added that the Afghan National Army (ANA) soldiers, Afghan National Police (ANP) forces together with the Afghan Public Order and Border Protection forces managed to enter into Khanshin district late on Thursday amid heavy clash.

There are no reports regarding the casualties incurred to Talibs and the Afghan forces during the

shootout

.

However,


some people are alive only because it's illegal to kill them...


an Afghan army official in the South said at least 42

murderous Moslems

have been killed since the beginning of the offensive by Afghan forces on Thursday.

The official said Talibs have damaged the district administrative compound along with some other government buildings and several landmines were planted by them before leaving the district center.


Posted by: Fred || 12/19/2015 00:00 || Comments || Link || E-Mail|| [163 views] Top|| File under: Taliban
Africa North
Violent clashes in Ajdabiya: council member among dead
Tripoli, 18 December 2015:

Continuing heavy clashes in Ajdabyia which broke out on Wednesday between the pro-Islamist Adjabiya Revolutionaries' Shoura Council (ARSC) and Salafist fighters supporting the Libyan National Army (LNA) have left some 17 people dead, according to the local reports. A further 27 have been wounded; they include non-comnbatants.. The fighting started when a member of Al-Sharia, part of ARSC, was accused of murdering a local man outside a mosque. Salafist youths quickly joined the fight which then spread.

"The clashes started between a Salafist group linked to the LNA and an Ansar Al-Sharia group in the western suburb of the town," a local resident told the Libya Herald. "No formal units of the army have entered the town today apart from some members of 302 brigade which secures the western side of Benghazi city," he added.

One of the those killed today was said to be local municipal councillor Abdulmonem Al-Fakieh, who was close to the clashes. He was shot apparently by a stray bullet.

Ajdabiya mayor Salem Jadhran has called for a ceasefire and for the combatants to respect the town's civilian population. He is reported saying there had been indiscriminate shelling of residential areas but that the two sides had agreed to stop fighting today. The ARSC, however, is reported to have said that no truce had been accepted.

The clashes came after the mayor had rejected an announcement by the LNA that it was going to target ARSC positions in the town. He claimed that local forces could deal with the militants themselves.

Salem's brother, Ibrahim Jadhran has kept his Petroleum Facilities Guards out of the fight although they have been seen mobilising in Ajdabiya's suburbs.

Meanwhile, the local Mohamed Magarief hospital says that it is having to deal with the wounded despite acute shortages of medical supplies including anaesthetics and blood for transfusions, and of staff because of the dangerous situation. A spokesman said that it was working round the clock, denying reports that it had been evacuated because of the fighting.

Expressing his own concern about the Ajdabiya fighting, UN Special Anvoy Martin Kobler said today that civilians had to be protected and that anyone involved in indiscriminate attacks and attacks targeting civilians could find themselves been prosecuted for war crimes. The fight against terrorism, he said, "has to respect international humanitarian principles".
Posted by: badanov || 12/19/2015 00:00 || Comments || Link || E-Mail|| [169 views] Top|| File under:
Arabia
Yemen Government Forces Capture Capital of al-Jawf Province as Peace Talks Go on
[VOA News] Yemeni troops loyal to President Abd-Rabbu Mansour Hadi gained control of an important northwestern city on Friday, residents and tribal sources said, as a supposed ceasefire appeared close to collapse.


Always good to capture an enemy provincial capital or two. Helps the peace talks along, y'know?


The one-week truce was declared to aid the chances of success of peace talks that were expected to resume in Switzerland on Friday, in an effort to end the civil war that erupted in Yemen last year.

Al-Hazm, capital of the northwestern al-Jawf province, had been under the control of the dominant Iranian-allied Houthi group until the pro-Hadi forces captured it after two days of fighting.

The sources said the Hadi loyalist troops had also gained control of al-Labnat military base near al-Hazm, which had been under the control of the Houthi militia and their allies, fighters loyal to former President Ali Abdallah Saleh.

Posted by: Fred || 12/19/2015 00:00 || Comments || Link || E-Mail|| [441 views] Top|| File under: Houthis
Clashes, missiles leave Yemen truce in tatters
A Yemen ceasefire appeared to have collapsed on Friday as government forces captured two towns from rebels and the Saudi-led coalition accused the Iran-backed insurgents of firing two ballistic missiles.


Bet you're every bit as surprised as I am...

The truce has been repeatedly violated and the coalition warned on Friday that it was close to abandoning the agreement, which was aimed at helping parallel UN-sponsored peace talks and fine dining in Switzerland.

Forces loyal to President Abd Rabbo Mansour Hadi and allied tribesmen on Friday captured Hazm, the capital of northern Jawf province, after making significant gains in the neighbouring region of Marib, tribal sources said.

A day earlier government troops captured the border town of Haradh after crossing over from Saudi Arabia, where they have been trained and equipped, military sources said. About 1,000 soldiers are involved in the operation in Haradh, an official said, adding that "intensive fighting took place" in the town, which has a population of around 25,000 people. He said dozens of renegade troops allied with the Houthi rebels had been killed.

The advancing force is now just a few kilometres away from the Red Sea port of Midi, which has been under rebel control since 2010, military sources said.

The coalition said on Friday that Saudi air defences had intercepted a ballistic missile fired from Yemen, while another struck a desert area east of the Saudi city of Najran.

The coalition warned that the ceasefire would not hold if violations persisted.


That's actually a true, if inane, statement...

Although the alliance wants the talks to succeed, "it will not adhere to the truce for long given the threat to the kingdom's territory," it said.
Posted by: Steve White || 12/19/2015 00:00 || Comments || Link || E-Mail|| [196 views] Top|| File under: Houthis
Bangladesh
Six injured as bombs thrown at Bangladesh navy mosque
[DAWN] CHITTAGONG: Two bombs went kaboom! at a mosque inside a navy base in the Bangladesh port city of Chittagong on Friday, injuring six, police said, adding that two people have been tossed in the clink
Don't shoot, coppers! I'm comin' out!
Police said the mosque inside the Isha Khan naval base in the southeastern city was packed with worshippers attending Friday prayers when several bombs were thrown.

"Of the five bombs thrown at the mosque, two went kaboom!. They looked like small grenades. Six people

were maimed

," Deputy Commissioner of the Chittagong Metropolitan Police (CMP) Harun Ur Rashid Hazari told AFP.

Two people were arrested at the scene but no group has yet

grabbed credit

for the attack, he said.

Chittagong police chief Abdul Jalil Mandal confirmed the attack, saying the bombs were thrown towards the end of the weekly prayers.
Posted by: Fred || 12/19/2015 00:00 || Comments || Link || E-Mail|| [146 views] Top|| File under: Jamaat-ul-Mujahideen Bangladesh
The Grand Turk
Turkey detains 11 ISIS suspects over U.S. consulate plot
[AlArabiya] Turkey on Thursday detained 11 more suspected members of the Islamic State of Iraq and Syria (ISIS) group on suspicion of planning an attack on the US consulate in Istanbul, the Dogan news agency reported.

Those arrested are all Syrians with fake passports and include a man described as the ringleader and named as 18-year-old Abdulaziz Amin Mojbil, the agency said. The arrests took place in early morning raids in Istanbul's Esenyurt district.

Turkey earlier this week already arrested an alleged ISIS member suspected of planning a suicide attack on the U.S. consulate in Istanbul.



More at the link
Posted by: badanov || 12/19/2015 00:00 || Comments || Link || E-Mail|| [193 views] Top|| File under: Islamic State
Turkey Kills 54 Kurdish Militants in Major Crackdown
[ALMANAR.LB] Turkish security forces have killed 54 Kurdish

gunnies

during a major operation to root out Kurdistan Workers Party (PKK) rebels from two urban centers, official media said on Friday.

"Fifty-four bandidos

bully boyz

have been neutralized" in in the southeastern towns of Cizre and Silopi, the state-run Anatolia news agency said, using the customary official euphemism for the killing of Kurdish

hard boy

s.

The operation began on Tuesday, with 25

gunnies

killed in first two days. But the latest figure more than doubled the number of casualties, implying a heavy toll during Thursday's fighting inside the towns.

The vast operation, which is now in its fourth day and reportedly involves some 10,000 troops, is centered on two towns -- Cizre and Silope, both of which are in the Kurdish-dominated Sirnak province where the military has imposed blanket curfews.

The government says the operation is needed to eliminate

gunnies

who were effectively taking over the towns by building barricades and digging trenches.

But Kurdish activists have accused the army of acting with impunity and turning large parts of the towns to rubble.

Images from the area show troops clashing with

gunnies

in the otherwise deserted streets. Cizre has a population of some 100,000, and Silopi more than 80,000.

The operations mark a new escalation in five months of fighting with the PKK since a two-and-a-half year truce collapsed in July.

Posted by: Fred || 12/19/2015 00:00 || Comments || Link || E-Mail|| [160 views] Top|| File under:
Government
White House Readying Release of Seventeen Gitmo Detainees
[Breitbart] The Obama administration, continuing its goal of closing the GuantĂĄnamo Bay detention camp, is readying the "transfer" of 17 "lower-level detainees" from the country, officials told The New York Times.

Secretary of Defense Ash Carter has already notified Congress of plans to move forward. Congress requests that Carter notify legislators at least 30 days before any of the men at GuantĂĄnamo are released from the base.

The Times report was confirmed with Fox News on Thursday, with a Congressional aide telling the outlet that his boss would be briefed on the plan on Friday. With the seventeen coming transfers, the GuantĂĄnamo detention facility population will move down to 90. The move would also be the largest month quantitatively for transfers since 2007.

The White House did not get into specifics about details regarding the imminent action. "I don't have any announcements about any planned transfers at this point," White House Press Secretary Josh Earnest told reporters.
Posted by: Besoeker || 12/19/2015 05:48 || Comments || Link || E-Mail|| [251 views] Top|| File under:
India-Pakistan
Six political leaders, workers kidnapped in Turbat
GWADAR: Six local leaders and workers of the ruling National Party and Balochistan National Party-Awami have been kidnapped from Turbat area of Kech district during the last 24 hours.


Not many fish as tasty as turbot... Oh. Wait... Sorry.


A younger brother of Akram Dashti, the provincial president of National Party, was among the kidnap victims. Mr Dashti is contesting by-election from the Balochistan Assembly constituency of PB-50 Turbat, while Muhammad Ali Rind is in the race for the same seat from the platform of BNP-Awami.

Police sources said that four leaders of the National Party were campaigning for Mr Dashti on Thursday night in Karkak Dasht area when armed men whisked them away.

Know more: 22 illegal immigrants freed after abduction near Pasni

They were Muhammad Akbar, brother of Mr Dashti, Barkat Ali, Sher Jan and Nadeem.

Earlier, two local leaders of the BNP-Awami were kidnapped from Mazan Band Dasht area of Turbat.

They were identified as Muhammad Imam and Mehmood. They were also engaged in election campaign for the BNP-Awami candidate.

Official sources said that security forces had launched a search operation in the area to trace out the kidnapped political leaders and workers. However, they failed to find any clue.

Published in Dawn, December 19th, 2015
Posted by: badanov || 12/19/2015 00:00 || Comments || Link || E-Mail|| [284 views] Top|| File under:
Terrorism case registered against organisers of pro-Qadri rally
[DAWN] KARACHI: Police on Friday registered a terrorism case against the organisers of a rally staged for the release of Mumtaz Qadri, the self-confessed killer of Punjab
1.) Little Orphan Annie's bodyguard
2.) A province of Pakistain ruled by one of the Sharif brothers
3.) A province of India. It is majority (60 percent) Sikh and Hindoo (37 percent), which means it has relatively few Moslem riots....
governor Salman Taseer.

The rally was organised by the Tanzeemat-e-Ahle Sunnat, an alliance of certain religious parties, demanding the release of Qadri whose appeal against the death sentence has recently been turned down by the apex court.

Vehicular traffic was suspended on the arterial M. A. Jinnah Road when scores of protesters, mostly students of seminaries, marched towards Numaish from Gurumandir causing a traffic mess on adjoining roads.

In a bid to open the road for traffic, the police baton-charged the protesters and tossed in the calaboose
Drop the rosco, Muggsy, or you're one with the ages!
some of them.

A

front man

for the Sunni Tehrik


...formed in Karachi in 1992 under by Muhammad Saleem Qadri. It quickly fell to trading fisticuffs and assassinations with the MQM and the Sipah-e-Sahaba, with at least a half dozen of its major leaders rubbed out. Sunni Tehreek arose to become the primary opposition to the Deobandi Binori Mosque, headed by Nizamuddin Shamzai, who was eventually bumped off by person or persons unknown. ST's current leadership has heavily criticized the Deobandi Jihadi leaders, accusing them of being sponsored by Indian Intelligence agencies as well as involvement in terrorist activities...


, one of the parties in the alliance, said that the police resorted to a baton charge on "the peaceful rally and arrested several participants".

He said that a protest sit-in was staged at Numaish for the release of the held workers. "Our leader Shahid Ghori talked to the authorities for the release of workers. We ended our sit-in following the release of the workers," he added.

However,


corruption finds a dozen alibis for its evil deeds...


SP-Jamshed Dr Fahad Ahmed told Dawn that protesters attacked police mobile vans to get their accomplices released. "Some of our men were also injured," he added.

Posted by: Fred || 12/19/2015 00:00 || Comments || Link || E-Mail|| [176 views] Top|| File under: Govt of Pakistan
Khyber air strikes: At least 23 suspected militants killed, several injured
[DAWN] PESHAWAR: At least 23 suspected

murderous Moslems

were killed in air strikes carried out by the Pakistain Air Force (PAF) in the Rajgal area of Khyber Agency


... the place to go if you've got an Indiana Jones hat and whip. Chock full of high adventure and treacherous Pathans. You should really train up to it, though...


's Tirah Valley close to the Pak-Afghan border on Tuesday.

"PAF jets struck hideouts of the

murderous Moslems

in Tirah valley," said a statement issued by Inter-Services Public Relations.

The statement further added that six hideouts of

bully boyz

were destroyed while 10 suspected

murderous Moslems

were also injured as a result of precise air strikes.

Khyber Agency and North
Wazoo are among Pakistain's seven semi-autonomous tribal districts near the Afghan border, rife with homegrown

holy warriors

and foreign

holy warrior

s.

The tribal area is off limits to journalists, making it difficult to verify the identity and the number of dead.

Posted by: Fred || 12/19/2015 00:00 || Comments || Link || E-Mail|| [184 views] Top|| File under: Govt of Pakistan
CTD arrests suspected financier of Safoora Goth massacre
[DAWN] The counter terrorism department (CTD) on Friday tossed in the slammer
Youse'll never take me alive coppers!... [BANG!]... Ow!... I quit!
the vice-chancellor of a private university from Bloody Karachi


...formerly the capital of Pakistain, now merely its most important port and financial center. It is among the largest cities in the world, with a population of 18 million, most of whom hate each other and many of whom are armed and dangerous...


over charges of financing Al-Qaeda and allegedly aiding the Safoora Goth massacre, DawnNews reported.

Adil Masood Butt, a close aide and the business partner of Safoora Goth attack's main suspect Saad Aziz, was arrested by CTD from the Clifton area of the metropolis.

Giving details, the CTD sources revealed that Butt's name surfaced as the financier of the attack after the joint investigating team (JIT) interrogated another suspect, Khalid Yousuf.

The evidence of Butt's involvement was further established after his bank records were investigated, the counter-terrorism department said.

Later, addressing a

presser

to announce the arrest, CTD head Raja Umer Khattab said that Butt was the business partner of Saad Aziz alias Tin Tin.

"Butt had studied at Indiana University in USA and later set up his own 'College of Accountancy and Management Sciences (CAMS),' which has three branches in Karachi where around 2,000 students are studying," Khattab said.

Women

controller

s
Khattab said during investigation it was revealed that that there is a strong 'women operated' network working alongside this group.

The network includes Khalid Yusuf Bari's wife, Saad Aziz's wife and mother-in-law and Mufti Tauseef's wife who brainwash other women.

The CTD head claimed that Khalid Bari's wife used to spread the Islamic State
...formerly ISIS or ISIL, depending on your preference. Before that al-Qaeda in Iraq, as shaped by Abu Musab Zarqawi. They're very devout, committing every atrocity they can find in the Koran and inventing a few more. They fling Allah around with every other sentence, but to hear the pols talk they're not really Moslems....
's ideology through digital means.

"These women also served the

Death Eater

outfits by arranging suitable matrimonial matches and funds for the terrorists," said Khattab.

He requested the general public to remain watchful while giving zakat or charity to any organization, lest they will be included in any such investigation as

controller

for any terrorist activity.

The highly educated suspect
Adil Butt received his early education at Saint Patrick and Saint Paul schools before moving to the United States (US) for higher studies in 1987 where he obtained an MBA degree from New York's Fordham University in 1992.

In 1994, Butt, along with his partners, opened the College of Accounting and Management Sciences (CAMS), the institute has three branches and about 2,000 students are enrolled in the institute.

In the year 2000, Butt became a follower of Dr Israr Ahmed and joined Tanzeem-e-Islami. He met Khalid Yusuf Bari, Sheba Ahmed and Dr Akmal Waheed through TI.

Later, he left TI but remained in touch with Dr Waheed and allegedly started funding the

gunnies

through him.

Fearing intelligence agencies, Waheed later stopped Butt from meeting and funding him directly but instead started sending a man, Umer Jalal, who collected the funds from him in NED University, where Butt worked as a lecturer.

Umer Jalal too was linked to Al-Qaeda and was a part of the terrorist network which included Akmal Waheed, Saad Aziz, Mufti Tauseef , Saleem Ahmed and S

Learned Elders of Islam

n Saeed, according to the CTD

blurb

.

At least 43 people were killed and 13 others

maimed

on May 14 when

gunnies

opened fire inside a bus carrying members of the Ismaili community near Safoora Chowk in Karachi.

Sindh Police Inspector General Ghulam Haider Jamali said 60 people were on board the bus when six

gunnies

entered and executed 43 passengers.

Ahmed Marwat,

front man

for Jundullah, a splinter group of the Tehrik-e-Taliban Pakistain (TTP), had

grabbed credit

for the attack.

Posted by: Fred || 12/19/2015 00:00 || Comments || Link || E-Mail|| [201 views] Top|| File under: TTP
Iraq
U.S. Says About 200 IS Jihadists Killed in N. Iraq Raids This Week
[AnNahar] Some 200 Islamic State
...formerly ISIS or ISIL, depending on your preference. Before that al-Qaeda in Iraq, as shaped by Abu Musab Zarqawi. They're very devout, committing every atrocity they can find in the Koran and inventing a few more. They fling Allah around with every other sentence, but to hear the pols talk they're not really Moslems....
jihadists were killed by U.S.-led coalition aircraft during an intense battle in Iraq this week, a U.S. military

front man

said Friday.

Baghdad-based Colonel Steve Warren, who represents the U.S.-led coalition that is attacking the IS group in Iraq and Syria, said about 500 jihadists had carried out an offensive against Iraqi Kurdish peshmerga forces in the northern province of Nineveh on Wednesday.

Coalition aircraft from five nations responded and dropped nearly 100 bombs during the overnight fight, he added.

"Air power alone killed nearly 200 of them, about 187 by last count," Warren told Pentagon

news hound

s in a video call.

"So, a significant blow to this enemy. And then, of course, ground forces. We don't have a good count yet for how much damage the pesh (peshmerga) were able to inflict on this enemy during the course of this fairly long battle. But we know it was significant."

The multi-pronged IS offensive saw jihadist fighters target several areas including a base housing Turkish soldiers that has been at the heart of a bitter dispute between Baghdad and Ankara.

Peshmerga forces repelled coordinated attacks in Nawaran, Bashiqa, Tal Aswad, Khazr and Zardik, the Kurdistan Regional Security Council (KRSC) has said.

Warren said much of the fighting took place in Tal Aswad.

The KRSC, which is headed by de facto regional president Massud Barzani's son Masrour, previously said that more than 70 IS members were killed in the attacks.

Warren said Canadian special operations troops, who are in Iraq to help train Kurdish fighters, helped in the fight on the ground.
Posted by: trailing wife || 12/19/2015 00:00:00 || Comments || Link || E-Mail|| [347 views] Top|| File under: Islamic State
Canadian forces help Peshmerga repel ISIS attack
[Rudaw] Wednesday's lengthy firefight between Islamic State
...formerly ISIS or ISIL, depending on your preference. Before that al-Qaeda in Iraq, as shaped by Abu Musab Zarqawi. They're very devout, committing every atrocity they can find in the Koran and inventing a few more. They fling Allah around with every other sentence, but to hear the pols talk they're not really Moslems....
(ISIS)

Lions of Islam

and Kurdish Peshmerga forces on multiple front-lines were the deadliest ISIS-offensive since the deployment of western trainers to Iraq more than a year ago.

After ISIS attacked in at least five different locations with

jacket wallah

s, vehicle-borne improvised explosives (VBIEDs) "

boom-mobile

s, mortars and rockets" the Kurds, on Thursday, launched a counter-offensive.

They were joined by 69 Canadian special forces who, while there as trainers, gave supporting fire to their Peshmerga allies.

At least six Peshmerga were killed and 13

maimed

in these confrontations. They killed about 70 of the attackers. None of the Canadians sustained any casualties or injuries.

"They [the Peshmerga] came under effective fire and our guys were close enough and able to respond with fire on those ISIL positions," Canadian Maj.-Gen Charles Lamarre told CBC News.

He tried to downplay the fact that these forces were engaged in a combat role, even, albeit briefly, by adding that, "Our guys are always prepared because it's a dangerous environment and they need to defend not only themselves but the forces with which they are training and providing assistance."

According to Vice News Lamarre also stressed that the Canadians only engaged in fighting with ISIS when their Kurdish allies came under fire.

Canada's Defense Minister, Harjit Sajjan, congratulated his troops for their response. "These actions illustrate the valuable contribution our forces are making to the [Peshmerga] and the fight against ISIL," he stated.

Canadian forces, operating under an advisory role, have exchanged fire with ISIS on one other occasion in the past.

They have also been used as spotters to provide Peshmerga forces with coalition air strikes. The two Canadian CF-18 jets supported the Canadian-Kurdish counter-attack on Thursday are set to be withdrawn by the Canadian government next March as per the new Prime Minister Justin Trudeau's wish.
"I think their principal objective was probably to conduct a spoiling attack," said Brig. Gen. Mark Odom, the senior American officer in northern Iraq, referring to the possibility that the attack may have been intended to disrupt moves to encircle and eventually capture Mosul.

"As attacks go, they were pretty significant," General Odom added. "The last time we had a serious attack was on 6 July."
Posted by: trailing wife || 12/19/2015 00:00 || Comments || Link || E-Mail|| [192 views] Top|| File under: Islamic State
Israel-Palestine-Jordan
Two up, two down in attempted West Bank car rammings
[IsraelTimes] Paleostinian attacker was

rubbed out

Friday afternoon as he tried to drive his car into Israeli security forces at the entrance to the settlement of Ofra in the northern West Bank.

A Magen David Adom team sent to the scene said that no Israelis had been

maimed

in the attempted attack, Channel 2 television reported. The driver's death was confirmed at the scene.

Initial reports said that the driver hit a concrete barrier and the soldiers there managed to scatter seconds before the impact. The troops then opened fire on the vehicle. The IDF said that the attack took place during widespread riots at the adjacent village of Silwad.

The attack came some two hours after a Paleostinian was shot and

maimed

as he tried to drive his car into security forces at the Qalandia crossing near Ramallah. No Israelis were hurt in the incident.

Also Friday, two IDF soldiers were lightly hurt during violent riots near the West Bank village of Anata, near Jerusalem, the Ynet news website said.

The soldiers, who were hit by stones, were evacuated for medical treatment in Jerusalem, while the remaining troops at the scene used riot dispersal measures to clear the crowd.

Dozens of Paleostinians also protested in the

Gazoo

Strip on Friday, gathering at the Gazook side of the Erez border crossing into Israel. Troops at the crossing also deployed riot dispersal measures.
Posted by: trailing wife || 12/19/2015 00:00:00 || Comments || Link || E-Mail|| [208 views] Top|| File under:
Powerful IEDs found near Gaza border
[Ynet] Shin Bet, IDF suspect a large-scale terror attack against troops was planned;

festivities

erupt at various sites near

Gazoo

border fence.

A potentially devastating terror attack was foiled on Friday when IDF engineers found powerful, unwent kaboom! improvised

bomb

s at the border with

Gazoo

. Some of the devices were connected to remote-controlled timers via a cell phone.


Photos of the green IED and blue cell phone at the link, for those interested.

The engineers were examining the location where a similar device detonated earlier in the week near IDF troops. It was the first time since Operation Protective Edge in 2014 that an

bomb

was used against IDF troops at the

Gazoo

border.

The Shin Bet and IDF have begun investigating the suspicion that

gunnies

had planned a large-scale terror attack on IDF troops near

Gazoo

.

Meanwhile,


...back at the alley, Bugs Moroni was holding Slats from behind while his brother Greasy Thumb was pounding his face into paste ...


medical sources in

Gazoo

said a 20-year-old Paleostinian died after being

maimed

in

festivities

near the

Gazoo

border fence. It later emerged that the individual's identity was a member of

Hamas, always the voice of sweet reason,

's military wing. According to the report from

Gazoo

, local hospitals treated about 40 Paleostinians

maimed

in

festivities

at a number of sites next to the border fence.

Rioters threw two pipe bombs at IDF troops during

festivities

near Erez Crossing by the border, but these went kaboom! within the

Gazoo

Strip and did not cause any injuries.
Posted by: trailing wife || 12/19/2015 00:00:00 || Comments || Link || E-Mail|| [172 views] Top|| File under: Hamas
Syria-Lebanon-Iran
ISIS stones four for adultery
ERBIL – The Islamic State (ISIS) terror group stoned four of its own militants to death on charges of "committing adultery" in Shaddadi city in Syria's northeastern province of Hasakah, local sources reported on Friday.

Three local militants and a Tunisian national were accused of adultery and stoned to death on grounds of a decision by the ISIS-led Sharia Court in Shaddadi.

"The four members of Daesh were arrested in a prostitution house in the city, and they were stoned to death in front of a crowd of people in central Shaddadi on Friday," a local media activist who witnessed the sentence told ARA News, using the Arabic acronym for ISIS.

The source, who preferred to stay anonymous for security concerns, confirmed that the incident was the first of its kind in Shaddadi city.

"We have never witnessed the execution of ISIS militants on charges of committing adultery before," he said.

Speaking to ARA News, pro-ISIS media worker Abu Zainab al-Hashimi said: "Al-Hisba committee in Shaddadi has raided several houses in the city after receiving information about prostitution activities there. Several women, including Syrians, Iraqis and Tunisians, were caught committing adultery for money."

"What surprised us the most is that several members of the Caliphate's forces were among them. Thus the Sharia Court took the right decision of stoning them all to death, so that everyone knows that Sharia is being applied on anyone who violates the law of Allah, regardless of his or her affiliation," Abu Zainab said.
Posted by: badanov || 12/19/2015 00:00 || Comments || Link || E-Mail|| [365 views] Top|| File under: Islamic State
Three suicide bombers attack Kurdish checkpoint near Raqqa
KOBANE – Militant group of the Islamic State (ISIS) on Friday claimed responsibility for a suicide attack on a Kurdish security checkpoint in the northern countryside of Raqqa province, northeastern Syria.

Three ISIS militants detonated explosive belts at a checkpoint for the Kurdish forces of the People's Protection Units (YPG) in Hamam al-Turkman village north of Raqqa.

Several Kurdish fighters were reported dead in the attack.

ISIS said in a statement, published by the Islamist Amaq agency on Friday, that the three jihadists "made a sacrifice to hit the ranks of the apostate Kurdish troops", vowing to launch more such operations "wherever the enemies existed".

Subsequent to the attack, a state of alert was reported among the YPG forces in Hamam al-Turkman village and the nearby city of Tel Abyad.

"The Kurdish forces installed new checkpoints on the roads linking the villages and towns under its control in the northern countryside of Raqqa," a spokesman for the YPG told ARA News on the phone. "This comes in preparation to repel similar attacks by ISIS terrorists."
Posted by: badanov || 12/19/2015 00:00 || Comments || Link || E-Mail|| [153 views] Top|| File under: Islamic State
Syrian Army Establishes Control over Strategic al-Sayyed Mountain in Lattakia
[ALMANAR.LB] The Syrian Arab army is advancing further in the northern countryside of Lattakia among other areas, killing more

forces of Evil

and destroying their heavy weaponry, SANA agency reported.

With cooperation from the popular defense groups, the army established control over the strategic al-Sayyed Mountain in the northern countryside of Lattakia province," a military source announced on Thursday.

Terrorists positioned in the area were fired at intensively, with many of them getting killed and the rest escaped, the source told SANA.

During combing operations in the mountain, the army units dismantled many

bomb

s and mines planted by

forces of Evil

and found at its foot a 50 m tunnel equipped with lighting that contained vehicles and equipment used by the

forces of Evil

to dig trenches and tunnels to hinder the army's advance in the region, according to the source.

The new achievement came one day after the army established control over the strategic al-Noubeh Mountain in Lattakia northern countryside.

Posted by: Fred || 12/19/2015 00:00 || Comments || Link || E-Mail|| [343 views] Top|| File under: Govt of Syria
Terror Networks
US, allies conduct 22 strikes against Islamic State
[Ynet] The United States and its allies conducted 22 strikes against Islamic State
...formerly ISIS or ISIL, depending on your preference. Before that al-Qaeda in Iraq, as shaped by Abu Musab Zarqawi. They're very devout, committing every atrocity they can find in the Koran and inventing a few more. They fling Allah around with every other sentence, but to hear the pols talk they're not really Moslems....
in Iraq and Syria on Thursday, the coalition leading the operations said in a statement on Friday.

In Syria, three strikes in two cities destroyed an Islamic State mortar position and two fighting positions.

In Iraq, 19 strikes in seven cities targeted tactical units and destroyed weapons, vehicles and a communications tower, among other targets.
Posted by: trailing wife || 12/19/2015 00:00 || Comments || Link || E-Mail|| [207 views] Top|| File under: Islamic State
Who's in the News
32
[untagged]
8
Islamic State
5
Govt of Pakistan
4
Houthis
3
Govt of Syria
3
Hezbollah
2
Taliban
1
Muslim Brotherhood
1
Govt of Iraq
1
Govt of Iran
1
Hamas
1
TTP
1
Govt of Saudi Arabia
1
Jamaat-ul-Mujahideen Bangladesh
Bookmark
E-Mail Me
The Classics
The O Club
Rantburg Store
The Bloids
The Never-ending Story
Thugburg
RSS Links
Gulf War I
The Way We Were
Bio
Merry-Go-Blog
Hair Through the Ages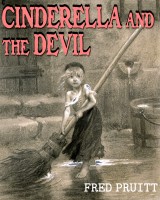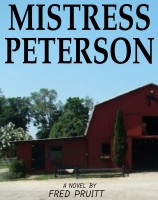 On Sale now!


A multi-volume chronology and reference guide set detailing three years of the Mexican Drug War between 2010 and 2012.

Rantburg.com and borderlandbeat.com correspondent and author Chris Covert presents his first non-fiction work detailing the drug and gang related violence in Mexico.

Chris gives us Mexican press dispatches of drug and gang war violence over three years, presented in a multi volume set intended to chronicle the death, violence and mayhem which has dominated Mexico for six years.
Click here for more information


Meet the Mods
In no particular order...


Steve White
Seafarious
Pappy
lotp
Scooter McGruder
john frum
tu3031
badanov
sherry
ryuge
GolfBravoUSMC
Bright Pebbles
trailing wife
Gloria
Fred
Besoeker
Glenmore
Frank G
3dc
Skidmark
Alaska Paul



Better than the average link...



Rantburg was assembled from recycled algorithms in the United States of America. No trees were destroyed in the production of this weblog. We did hurt some, though. Sorry.
54.159.51.118