Afghanistan
Taliban 'Brutally' Kill Young Man In Ghor
[Tolo News] District chief for Dawlat Yar district Sayed Zia Hussaini told TOLOnews that the boy's name was Ahmad and he was newly engaged.

He said the boy was on the way to his fiancé's house when he was kidnapped by the Taliban and that he was brutally killed by them after being allegedly tortured for a week.

No further details were available and the Taliban has not commented.

Meanwhile,


...back at the wine tasting, Vince was about to start on his third quart...


Afghanistan Independent Human Rights Commission (AIHRC) has expressed concern


...meaning the brow was mildly wrinkled, the eyebrows drawn slightly together, and a thoughtful expression assumed, not that anything was actually done or indeed that any thought was actually expended...


s over the increasing number of open trials in the country.

"It is an unlawful act principally and in contradiction to the laws of Afghanistan. Those organizing such trials must be prosecuted by the government and they must be held accountable," chairperson of Afghanistan Independent Human Rights Commission Simar Samar said.

In recent months,

murderous Moslems

have carried out a number of brutal acts in so-called kangaroo courts.

It is said that the armed opponents captured 20 year old Ahmad while on the way to his home. After torturing him for a week, the

murderous Moslems

brutally killed him before allegedly throwing his body off a hill.

Posted by: Fred || 12/20/2015 00:00 || Comments || Link || E-Mail|| [178 views] Top|| File under: Taliban
NDS prevents suicide attack in Baghlan
[Khaama (Afghanistan)] The National Directorate of Security


...the Afghan national intel agency...


(NDS) -- Afghanistan's intelligence agency has prevented the occurrence of a

suicide kaboom

in northern Baghlan province.


How sad it is that we live in a world where killing a would-be suicide boomer is a human rights violation.


A statement released by NDS on Saturday states that they have tossed in the slammer
Drop the heater, Studs, or you're hist'try!
a would-be

jacket wallah

from Du Saraka area of Pul-e-Khumri,

picturesque provincial capital

of Baghlan, who had planned to blast his explosives in a crowded area of the city.

The statement adds that a "Saracha" vehicle and two cell phones were recovered from the possession of the terrorist namely Minaj S/O Hussain.

In a separate raid in Dushi Bridge area, NDS personnel seized 2,000 kilograms of hashish hidden under coal in a Truck.

A footage released by NDS shows the suspected terrorist with his

boom jacket

and the seized hashish with a truck confiscated during the raid.

Statements released by NDS usually do not contain exact date of the achievements but they come after recent activities.


Posted by: Fred || 12/20/2015 00:00 || Comments || Link || E-Mail|| [137 views] Top|| File under: Taliban
1 killed as Faryab governor Syed Anwar Sadat escapes Taliban ambush
[Khaama (Afghanistan)] The provincial governor for northern Faryab province of Afghanistan Syed Anwar Sadat escaped unhurt from a Taliban ambush earlier this evening.

The incident took place around 4:45 pm local time after Mr. Sadat was returning to the

quiet provincial capital

following the inauguration of housing projects in Andkhoy district.

An official privy of the developmetn said a security guard of Mr. Sadat was killed following the attack.

Mr. Sadat attended a ceremony for the inauguration of housing projects for teachers and disabled individuals (Shahrak-e-Mualimeen / Shahrak-e-Mualileen) in Qaramqool area of Andkhoy.

The Minister of Urban Development Affairs (MUDA) Syed Sadat Mansoor Naderi was also present during the inauguration of the housing project.

Faryab is among the relatively volatile provinces in northern Afghanistan where anti-government armed

bully boy

groups are actively operating and frequently carry out insurgency activities.

Several Afghan National Army (ANA) soldiers were captured and a Moldovan pilot was killed after a helicopter made emergency landing in Pashtun Kot district of Faryab province last month.


Posted by: Fred || 12/20/2015 00:00 || Comments || Link || E-Mail|| [143 views] Top|| File under: Taliban
Africa North
US Special Forces thrown out of Libya after secret mission revealed
A unit of US Special Operations Forces have been spotted inside Libya after photographs were posted online on the North African country's air force social media page

A group of American special forces soldiers were thrown out of Libya after an unannounced mission to the divided North African country went wrong.

Under circumstances which have yet to be fully explained, a group of western-looking men, wearing civilian clothes but carrying automatic rifles and other weaponry, were photographed posing with local fighters at a base west of the capital, Libya.

That picture appeared on the Facebook page of their apparent hosts, the Libyan Air Force, which is loyal to the internationally recognised government of Libya. But it also said that the men, American commandos, had been asked to leave as they did not have proper permission to be there.

Pentagon officials confirmed this account, saying the troops had arrived "with the concurrence of Libyan officials" but that they had been asked to leave again immediately.

"While in Libya, members of a local militia demanded that the US personnel depart," one official said. "In an effort to avoid conflict, they did leave, without incident."

The timing of the incident raised questions about the purpose of the American mission. The official said the troops were there "to foster relationships and enhance communication with their counterparts".

But on Wednesday, representatives of the two factions in Libya's civil war signed a power-sharing deal, though it has yet to be ratified by the two rival parliaments.

At the same time, Islamic State of Iraq and the Levant (Isil) has been using the crisis to establish a presence, and earlier this month briefly seized control of the town of Sabratha in western Libya near the air base where the Americans landed.

That the air base exists at all is a sign of the complexity of the Libyan war. Most of the western Libyan coastal zone is controlled by the Tripoli-based parliament, which is dominated by Islamists opposed to the internationally recognised goverment, based in the east.

But the air base, which has been used by bombers targeting Tripoli forces, sits in the middle of this zone, as well as being up against Isil territory.

David Cameron, the Prime Minister, has been severely embarrassed by the chaos in Libya, site of his premiership's major military intervention. He said Britain would do "everything we can" to support a new unity government, including training troops.

However, the head of the Tripoli-based government said it still not back the deal. Nouri Abusahmein said he was in favour of an agreement, but that this one had been negotiated prematurely.
Posted by: gorb || 12/20/2015 12:32 || Comments || Link || E-Mail|| [431 views] Top|| File under:
Fighting continues in Ajdabiya
Despite an announcement yesterday by Adjabiya mayor Salem Jedhran that a ceasefire had been agreed by Islamist militants from the Ajbabiya Revolutionaries Shoura Council (ARSC), and supporters of the Libyan National Army (LNA) who have been fighting in the town since Wednesday, clashes continued today.

According to a local souce, the LNA forces this afternoon were claiming that they had killed a top ARSC whom they named named as Ahmed Al-Zwai and whom they alleged had been involved in the recent wave of assassinations in the town.

Efforts by local elders from local tribes and those from elsewhere in the country to mediate a truce are said to be continuing.

Meanwhile the local Red Crescent has been organising blood donations from residents. It follows an appeal from the town's hospital which has reported a critical shortage of blood supplies as well as of other medical provisions.

The mayor, like his brother Ibrahim Jadhran, is said to support the new UN-backed national unity government and be close to one of the deputy Prime Minister, Fathi Majberi.

Ibrahim, however, has been keeping his Pteroleum Facilities Guards out of the fighting.

Posted by: badanov || 12/20/2015 00:00 || Comments || Link || E-Mail|| [177 views] Top|| File under:
Bomb detonates in Sabratha
A bomb exploded at the military intelligence headquarters in Sabratha early this morning injuring two security guards and causing extensive damage to the building. Some vehicles parks outside were also damaged. In response to the the attack, the mayor and the municipal council say they plan to declare a state of emergency.

According to the Mayor Hussein Dawadi, a explosive device was thrown at the building from a passing vehicle around 2am this morning. The building, officially the local headquarters of military intelligence, was little used, he said, although some military officials still went there during the day.

Local reports, however, said the explosive device had been left in a bag outside the building.

No one so far has claimed responsibility for the attack.

Dawadi has said that there were now plans for a state of emergency following the attack and that a military operations group was also to be formed to keep control of situation in town, 80 kilometres west of Tripoli.

He also added that there was to be an investigation and headcount of foreigners in the area, so that the council knew who they were. Most are thought to be Tunisians.

Both Ansar Al-Sharia and the so-called Islamic State (IS) are widely reported as having training facilities near the town, although municipal officials have regularly denied this. Just over a week ago, however, Hawadi, himself an Islamist, indicated that there might be IS supporters in the town but that none of them were foreign and suggested they were not dangerous. He was speaking just after military convoy of some 30 vehicles waving the black IS flag took to the streets of the town following an incident in which two men said to be linked to militants were arrested in the neighbouring town of Sorman.
Posted by: badanov || 12/20/2015 00:00 || Comments || Link || E-Mail|| [169 views] Top|| File under:
Africa Subsaharan
Nigerian Troops, Boko Haram Clash in Army Chief's Village
[AnNahar] Boko Haram
... not to be confused with Procol Harum, Harum Scarum, possibly to be confused with Helter Skelter. The Nigerian version of al-Qaeda and the Taliban rolled together and flavored with a smigeon of distinctly Subsaharan ignorance and brutality...


gunnies

launched a dawn raid Saturday on the hometown of Nigeria's army chief, triggering a fierce gunbattle with troops, residents of a nearby village to which people fled the

festivities

said.

There was no immediate report of casualties in the fighting in Buratai in Borno state, the home village of Tukur Yusuf Buratai, Nigeria's top army officer.

Abubakar Umar, a resident of the nearby hamlet of Miringa, told AFP that the fighting began at 5:00 am after Boko Haram

snuffies

attacked the village.

"At one point we could hear

kaboom

s coming from the direction of Buratai," he said.

Troops reinforcements from a military base in the town of Biu, 30 kilometers from Buratai, were seen passing through Miringa.

"Nine trucks conveying soldiers and another four carrying local hunters drove through our village towards Buratai and from what we hear more are on their way," said Shitu Ayuba, another resident.

Some Buratai residents had fled to Miringa, where they took shelter in a primary school, locals said.

Buratai and nearby villages have been repeatedly targeted in deadly raids by the Islamist

snuffies

since June, when the army chief assumed office. Residents believe the attacks are in response to recent military gains against the jihadists under the army chief.

Nigerian President Muhammadu Buhari has given the military a December 31 deadline to crush the jihadist uprising that has killed some 17,000 and displaced around 2.6 million people since 2009.


One hopes that is the stretch target, not the hard target, because the odds are low of meeting the deadline.

Last Saturday, Boko Haram killed 30 people and injured 20 others in raids on three villages near Buratai.

On Thursday, the

snuffies

killed 14 people, some of whom were decapitated, when they raided Kamuya village, the hometown of Buratai's mother and burnt it down.
Posted by: trailing wife || 12/20/2015 00:00 || Comments || Link || E-Mail|| [135 views] Top|| File under: Boko Haram
Arabia
Yemeni forces advance closer to rebel-held capital
The forces loyal to President Abd Rabbu Mansour Hadi, and allied tribes in the area, have laid siege to Nihm's Fardha military.

Yemeni government forces were within 40 kilometres of the rebel-held capital on Saturday as they pressed their advance against Houthi rebels in disregard of a UN-brokered ceasefire, military sources said.

They were keeping up pressure in Nihm district, Sanaa province, after significant gains in Marib province, east of the capital.

The forces loyal to President Abd Rabbu Mansour Hadi, and allied tribes in the area, have laid siege to Nihm's Fardha military, northeast of the capital.

Despite the proximity, the roughly 40 kilometres separating Nihm from Sanaa is mostly rugged mountainous terrain.

On Friday, loyalists seized Hazm, capital of Jawf province, to the northeast of Sanaa.

By Saturday, they had extended their gains in Jawf, capturing Al Ghayl and Al Maton districts, according to sources in the pro-Hadi Popular Resistance militia.

The two areas fell after clashes between advancing forces and Houthi rebels and renegade troops loyal to former president Ali Abdullah Saleh, said Ameen Al Ukaymi, a tribal chief of the Popular Resistance.

Government forces are now heading west, toward the contiguous rebel strongholds of Amran and Saada provinces, which lie immediately to the north of the capital, Ukaymi said.

Military sources said pro-Hadi forces, which are supported by a Saudi-led Arab coalition, brought reinforcements to Hazm on Saturday, including tanks and armoured vehicles.

The operations took place despite a ceasefire that has been repeatedly violated since it entered into force on Tuesday, as UN-sponsored talks began in Switzerland.

US President Barack Obama said on Friday there was an "urgent need for all parties to adhere to the ceasefire" after both sides repeatedly violated the truce aimed at helping the talks.

More than 5,800 people have been killed - about half of them civilians - and more than 27,000 wounded since March, according to the UN.
Posted by: badanov || 12/20/2015 00:00 || Comments || Link || E-Mail|| [152 views] Top|| File under: Houthis
Europe
Air France bomb: Kenya confirms explosive device found in toilets of plane carrying 473 people from Mauritius to Paris
A suspicious device found in the toilet on Air France flight 463 to Paris is a bomb, Kenyan authorities have confirmed.

Two suspects from the flight are being questioned by Kenyan security forces after the Paris-bound flight was forced to make an emergency landing in Mombasa at 12.37am when a suspicious looking package was discovered in the toilet.

All 459 passengers and 13 crew were escorted safely off the aircraft, while the bomb has been taken by the Kenyan navy to be detonated safely away from the airport.

Kenyan bomb experts have been examining the device since the plane landed, while passengers have been taken to nearby hotels. The security services have cordoned off the airport and flights have been suspended.

Nobody has yet claimed responsibility for the attack
Posted by: Frank G || 12/20/2015 08:50 || Comments || Link || E-Mail|| [326 views] Top|| File under:
Switzerland Boosts Counter-Terrorism Forces
[An Nahar]

Bottom line: The ISIS cell In Geneva that America warned about is only one of seventy active terror probes. And even if Switzerland is not high on the jihadis list, members of target groups and organizations can be found there. Switzerland, ot seems, will not play the neutral to the jihadis that she did to the Nazis.
Posted by: trailing wife || 12/20/2015 00:00 || Comments || Link || E-Mail|| [301 views] Top|| File under:
The Grand Turk
70 killed in major anti-PKK operation in southeast Turkey: Army
[AlAhram] Seventy suspected members of the

bad boy

Kurdistan Workers' Party (PKK) have been killed in a vast operation against the group in the mainly Kurdish southeast over the past four days, the army said Saturday.

Eight PKK rebels have been killed since Friday, taking the

corpse count

in the unprecedented offensive by the army and police on pro-PKK bastions in three towns and cities to 70, the army said on its website.

The army also said it had carried out Arclight airstrikes Friday on PKK "hideouts" and "weapons sites" across the border in northern Iraq, where the outlawed group has its rear bases.

A Turkish soldier was killed in the operations Saturday, bringing the

corpse count

on the army side to two.

Some 10,000 troops backed by tanks have been deployed in the southeast to try to rout young PKK supporters from urban areas, according to local media.

The operation, which has targeted the towns of Cizre and Silopi in Sirnak province as well as a neighbourhood in Diyarbakir, the largest city in the region, began on Wednesday, according to the army.

Thirty-six bandidos

turbans

were killed on Thursday alone.

Interior Minister Efkan Ala told the state-run Anatolia news agency last week the authorities had seized 2,240 weapons, 10 tonnes of explosives and 10,000 Molotov cocktails from the

bad boy

s.

Images published by Anatolia showed heavily armed soldiers backed by tanks going house-to-house in the towns and firing from street corners.
Although traditionally rooted in the countryside, the PKK has shifted its focus in recent years to towns and cities in the southeast, setting up barricades and digging trenches to keep security forces away.
Posted by: trailing wife || 12/20/2015 00:00 || Comments || Link || E-Mail|| [142 views] Top|| File under:
Nearly 70 PKK dead in days of clashes in Turkey
[Rudaw] The

corpse count

in days of

festivities

in The Sick Man of Europe Turkey


...the only place on the face of the earth that misses the Ottoman Empire....


climbed to nearly 70 on Saturday, with nearly all the dead from the outlawed Kurdistan Workers' Party (PKK), the official Anadolu Agency reported.

On Saturday, one soldier was killed and 22

maimed

in ongoing

festivities

with Turkish forces, the agency said.

It quoted unidentified Turkish security officials as saying their forces killed 62 PKK fighters in the Kurdish--populated town of Cizre and six others in Silopi in four days of fighting this week.

The military released a statement Saturday declaring that operations will continue "until public security is established," Turkey's Daily Sabah reported.

"The priority of the operations carried out in the towns of Cizre and Silopi is to ensure the safety of both our security forces and the civilians," the statement said.

Turkey started major military operations in the southeastern Sirnak province on Monday, aimed at a sweep against the PKK.

The PKK has not commented on the

corpse count

in the latest fighting, but a PKK source claimed earlier that Turkish forces were also "attacking civilians."
Posted by: trailing wife || 12/20/2015 00:00 || Comments || Link || E-Mail|| [176 views] Top|| File under:
India-Pakistan
US citizens in Islamabad alerted to 'terror threat'
ISLAMABAD: The Am­erican Embassy says it has received information on possible terrorist attacks in Islamabad in late December, especially during the Christmas and New Year holiday period.

The warning for American citizens says "possible targets include places of worship and shopping centres".

A Pakistani intelligence official said on condition of anonymity that there was a "general threat perception" but no specific threats.

The US warning says American citizens should "minimise the number and duration of trips" to crowded places such as markets, restaurants, hotels and places of worship. American government personnel are under additional movement restrictions.

Published in Dawn, December 20th, 2015
Posted by: badanov || 12/20/2015 00:00 || Comments || Link || E-Mail|| [309 views] Top|| File under:
FC arrests 8 suspected militants from Balochistan
QUETTA: Security forces arrested eight suspected militants from Balochistan's Dera Bugti and Zhob districts on Saturday evening.

The Frontier Corps spokesman said "six miscreants were apprehended after an exchange of fire in Lope Sirani area of Dera Bugti district."

The security personnel recovered weapons and explosives from the possession of miscreants including, he said.

"The miscreants wanted to blow up gas pipelines in the area," the FC spokesman said.

Elsewhere, security forces arrested two suspected militants in Zhob district.

A security personnel who declined to be named told DawnNews that weapons were also recovered from the possession of miscreants.

He said the miscreants belonged to a banned militant organisation.
Posted by: badanov || 12/20/2015 00:00 || Comments || Link || E-Mail|| [143 views] Top|| File under: Baloch Liberation Army
Iraq
ISIS attacks Iraqi positions near Mosul
(IraqiNews.com) The so-called ISIS claimed responsibility for the attack on Ba'shiqa Camp near the city of Mosul, where Turkish soldiers are stationed, in northern Iraq.

The organization announced in a statement posted on the Internet that it had bombed the camp with Grad Rockets, in addition to carrying out another attack by suicide bombers on the barracks of Peshmerga in Ghuwair area.

For its part the Security Council in the Kurdistan region announced that the Peshmerga forces foiled ISIS attacks in the areas of Nuran, Bashiqa and other areas in northern Iraq. The council said that its troops had killed about 70 ISIS components during those clashes.
Posted by: badanov || 12/20/2015 00:00 || Comments || Link || E-Mail|| [170 views] Top|| File under: Islamic State
ISIS sniper wounds Fallujah top cop
(IraqiNews.com) Al-Anbar – On Saturday, an anonymous security source in al-Anbar revealed that an ISIS sniper had shot and wounded the chief of the Amiriyat-Fallujah Police Department, Major Arif al-Janabi.

The source revealed to IraqiNews.com that "an ISIS sniper had wounded the chief of the Amiriyat-Fallujah Police Department (23 Km south of Fallujah), Major Arif al-Janabi, along with a police officer while at the defense line of Alboudaaj area, north of Amiriyat-Fallujah."

The source, who asked not be identified, added, "Al-Janabi is in a good condition and is receiving proper treatment at al-Amiriyat General Hospital."

Al-Amiriyat district, located south of Fallujah, is controlled by security forces and tribes, however, ISIS occasionally attacks the area using mortar shells and rockets that fall on civilians.
Posted by: badanov || 12/20/2015 00:00 || Comments || Link || E-Mail|| [211 views] Top|| File under: Islamic State
Iraqi warbirds hammer ISIS troops near Ramadi
(IraqiNews.com) al-Anbar – On Friday the commander of al-Anbar operations, Major General Ismail al-Mahlawi, announced that dozens of the ISIS fighters were killed and injured through a bombing by Iraqi Air Force targeting a couple of dens north of Ramadi.

Al-Mahlawi mentioned in a statement obtained by IraqiNews.com that "The Iraqi Air Force, in coordination with al-Anbar operations, has bombed a couple of ISIS positions at Al Bouchaban area in Ramadi Island, north of the city".

Al-Mahlawi added, "The bombing resulted in the death and injury of dozens of ISIS elements and inflicted severe material losses upon them because of the devastating and intense strikes that targeted them."

Ramadi is witnessing large-scale military operations to liberate it from ISIS, while the Iraqi Air Force and the International Coalition air forces contribute to these operations.
Posted by: badanov || 12/20/2015 00:00 || Comments || Link || E-Mail|| [161 views] Top|| File under: Islamic State
61 ISIS Bad Guys die in Kirkuk airstrikes
(IraqiNews.com) Kirkuk – An informed source within the paramilitary Peshmerga force announced on Friday, that 61 ISIS elements had been killed during violent clashes and air strikes by the international coalition northwest of Kirkuk.

The source said in a statement received by IraqiNews.com, "This morning, Peshmerga forces foiled a massive attack by ISIS on the villages of Kura and Kaba in the district of al-Dabs (45 km northwest of Kirkuk), resulting in the death of 11 elements of the organization, while 50 others have been killed in an aerial bombing by the international coalition."
Posted by: badanov || 12/20/2015 00:00 || Comments || Link || E-Mail|| [162 views] Top|| File under: Islamic State
Israel-Palestine-Jordan
Stabbing attack in Raanana: Three wounded, terrorist captured
[Ynet] Paleostinian illegally living in Israel stabs three passersby, flees into nearby house and is captured uninjured and taken into custody.

A terrorist stabbed three people in Raanana on Saturday afternoon before being overpowered and apprehended by security forces.

The assailant attacked people on Anilevich and Ramchal Streets, inflicting serious wounds on one victim and lightly wounding two others.

Witnesses said the terrorist attempted to enter a synagogue about 300 meters from where he was caught. According to witnesses, he attacked a woman and passersby immediately began chasing him. A civilian reportedly fired warning shots into the air. The terrorist then fled about 300 meters and entered a house on an adjacent street.

He then fled into the house's yard, where he was confronted by police. A police officer drew his gun, at which point the terrorist dropped his knife. Police found a knife in the yard.

The attacker was identified as Mahmoud Faisal Basharat, a 20-year-old Paleostinian from the village of Tamun near Jenin, who was living in Israel illegally.

It soon emerged that the terrorist nearly succeeded in massacring a family inside the home. Dikla Dvir, 46, had the presence of mind to shove the terrorist outside. A friend said she had spoken to Dvir, who described the sequence of events.

The friend explained that the Dvir family lives on the ground floor and that the terrorist entered through a ground floor window. Dvir began to scream when she saw the terrorist and he tried to stab her, and she then shoved him outside and locked the window. Her husband and son, who is ten and a half, were with her.

This is the third stabbing attack to hit Raanana in the current terrorism wave. The other two occurred on the same day in October 2015.
Posted by: trailing wife || 12/20/2015 00:00 || Comments || Link || E-Mail|| [168 views] Top|| File under:
Syria-Lebanon-Iran
Terrorist and Hezbollah commander Samir Kuntar... Tango Uniform
[Legal Insurrection] Samir Kuntar was among the most notorious and vicious terrorists.

A Druze, he was part of a group that landed in Israel in 1979, took a family hostage, and smashed a 4-year old child's head against a rock with his rifle butt.


In July 2008, Kuntar was released from his life term in prison in a deal with Hezbollah. He returned to a hero's welcome.

There had been numerous attempts to kill Kuntar, and false reports of his death.

Overnight in a suburb of Damascus Kuntar and several other terrorist leaders were killed in an Israeli airstrike. This video is said to show the results of the airstrike.

Kuntar's death has been confirmed by Hezbollah and Syrian TV:
Posted by: Besoeker || 12/20/2015 05:53 || Comments || Link || E-Mail|| [999 views] Top|| File under:
ISIS executes Syrian man for missing prayers
Tuff Sunday skool teachers they are...


[ARA News] KOBANE – The Islamic State (ISIS) terror group executed on Saturday a Syrian man on charges of "apostasy" in Syria's northern city of Manbij, local sources reported.

Ahmed Muhammad, 50, was beheaded in a pubic square in Manbij city after the ISIS-led Sharia Court accused him of apostasy.

"The brutal execution took place in front of a large crowd of people on Saturday evening," an eyewitness told ARA News on the condition of anonymity.

"The victim was accused of apostasy for missing Friday prayers at the mosque. After being reported to the Sharia Court, the court decided to execute him in a step meant to terrify people and warn them of the brutal punishment if they do not participate in prayers on time," the source said.

In the meantime, ISIS militants have reportedly arrested dozens of women in the city of Manbij for violating the Islamic dress imposed by the radical group.

"More than 200 women are currently held by Daesh in Manbij. They are imprisoned for baseless charges," local media activist Marwan Abu Adel told ARA News, using another acronym for ISIS.

"People are concerned about the fate of all those women, especially that the group's brutality has increased in the last few weeks after the residents of the city organized an anti-Daesh protest, demanding the group to leave the city," Abu Adel said.
Posted by: badanov || 12/20/2015 00:00 || Comments || Link || E-Mail|| [234 views] Top|| File under: Islamic State
Syrian rebels recapture strategic heights in Latakia
[ARA News] LATAKIA – Syrian rebel fighters on Saturday recaptured the strategic hill of Jabal Nuba in the coastal province of Latakia, just three days after pro-Assad troops seized control of the hilltop, military sources reported.

The Jabal Nuba hill –located in the northern countryside of Latakia province– overlooks the main supply route for the rebels between Latakia and Aleppo.

Speaking to ARA News in Latakia, rebel spokesman Ibrahim Sarri said that since the regime army and allied militias expelled rebel fighters from Jabal Nuba on Wednesday, clashes have not stopped "until rebel factions regained their positions there on Saturday evening".

"The strategic location of Jabal Nuba stimulated the rebels to regain the hilltop at any cost. Pro-Assad troops were forced to withdraw under the blows of the rebels," Sarri said.

The source added that despite the Russian air support to the regime forces, the rebels were able to regain the Jabal Nuba hill shortly after losing it to the regime.

"It took pro-Assad troops and militias months to capture Jabal Nuba, while we (rebels) were able to regain it in three days," Sarri argued.

This comes amid intensifying military operations by the Syrian regime's army and allied militias, supported by a Russian air cover, in the coastal province of Latakia –President Bashar al-Assad's heartland.
Posted by: badanov || 12/20/2015 00:00 || Comments || Link || E-Mail|| [161 views] Top|| File under:
Lebanese Security Forces Arrest ISIL Commander in Akkar
[ALMANAR.LB] The General Security Directorate issued a communiqué on Saturday in which it announced that it detained ISIL commander in Akkar as well as another terrorist for a forming a

Lion of Islam

cell the works for the takfiri
...an adherent of takfir wal hijra, an offshoot of Salafism that regards everybody who doesn't agree with them as apostates who most be killed...
group.

After questioning them, the two confessed that they have recruited a number of other

Lions of Islam

to carry out

suicide kaboom

s against the Lebanese army patrols or checkpoints.

It is worth noting that ISIL commander was planning to enable the group to control Akkar and its marine outlet and that the security forces seized an

boom belt

in his house.

Posted by: Fred || 12/20/2015 00:00 || Comments || Link || E-Mail|| [154 views] Top|| File under: Islamic State
Syrian Army, Allies Kill More ISIL & Nusra Terrorists across Country
[ALMANAR.LB] The Syrian army and allies managed on Saturday to inflict heavy losses upon the

krazed killer

groups in various provinces, destroying their positions and repelling their infiltration attempts.

A unit of the army carried out a special operation against a position of the so-called "Jaish al-Islam

...Liwa al-Islam (Brigade of Islam) was established by Zahran Alloush, the son of Saudi-based religious scholar Abdullah Mohammed Alloush, after Syrian authorities released him from prison in mid-2011 where he had been serving time for his Salafist activism. The group claimed responsibility for carrying out the July 2012 Damascus bombing that killed Defense Minister Dawoud Rajiha, Deputy Defense Minister Asef Shawkat, and Assistant Vice President Hassan Turkmani. It was a driving force behind actions in the Damascus region. It cooperated and conducted joint operations with al-Nusra. In Sptember 2013 Saudi Arabia engineered Liwa al-Islam's merger with fifty other more or less Salafist groups as a counterweight to al-Nusra, which the Learned Elders of Islam considered was growing too powereful...
" on the axis of Harasta al-Qantara in the surroundings of Marj al-Sultan in the Eastern Gota, Damascus Countryside.

An army unit clashed with terrorist groups that infiltrated into the surroundings of military posts to the north of the bridge of al-Ghariyeh al-Gharbieh in the northeastern countryside of Daraa.

Most of the terrorist groups' members were killed or injured in during the

festivities

, while the rest managed to flee.

In Daraa al-Balad area in Daraa city, an army unit destroyed hideouts and fortified positions of

Lions of Islam

in the surroundings of Um al-Daraj well in al-Bajabjeh quarter.

The Syrian Air Force destroyed vehicles for ISIL

Lions of Islam

in al-Hadath, Hawareen, al-Qariyatein and Mhein in the south east countryside of Homs. Scores of

bad boyz were potted

and their weapons destroyed during the operations.

Later, army units targeted ISIL bases and fortified sites in al-Tarr mountain, south of Aloun farm, and at the western entrance of Palmyra (Tadmur) city, inflicting losses in personnel and equipment upon the terrorists.

At least 25

Lions of Islam

from Jaish al-Fateh (Conquest Army) terrorist organization were killed in a series of operations carried out by Army and Armed Forces units in Idleb and Hama provinces, sources on the ground told SANA.

The sources said that a leader in al-Nusra


...formally Jabhat an-Nusrah li-Ahli sh-Sham (Support Front for the People of the Levant), also known as al-Qaeda in the Levant. They aim to establish a pan-Arab caliphate. Not the same one as the Islamic State, though .. ...


Front (Qaeda branch in the Levant) terrorist organization called Faissal al-Ghazi was killed along with a number of his cohorts in a series of special operations conducted by the army in the village of Kansafra 38 km south of Idleb city.

Posted by: Fred || 12/20/2015 00:00 || Comments || Link || E-Mail|| [150 views] Top|| File under: Govt of Syria
Who's in the News
30
[untagged]
8
Islamic State
4
Govt of Pakistan
4
Taliban
2
Govt of Syria
2
Houthis
2
Hamas
1
Govt of Iraq
1
Boko Haram
1
Hezbollah
1
Baloch Liberation Army
1
TTP
1
Govt of Saudi Arabia
1
Govt of Iran
Bookmark
E-Mail Me
The Classics
The O Club
Rantburg Store
The Bloids
The Never-ending Story
Thugburg
RSS Links
Gulf War I
The Way We Were
Bio
Merry-Go-Blog
Hair Through the Ages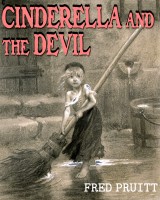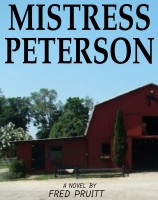 On Sale now!


A multi-volume chronology and reference guide set detailing three years of the Mexican Drug War between 2010 and 2012.

Rantburg.com and borderlandbeat.com correspondent and author Chris Covert presents his first non-fiction work detailing the drug and gang related violence in Mexico.

Chris gives us Mexican press dispatches of drug and gang war violence over three years, presented in a multi volume set intended to chronicle the death, violence and mayhem which has dominated Mexico for six years.
Click here for more information


Meet the Mods
In no particular order...


Steve White
Seafarious
Pappy
lotp
Scooter McGruder
john frum
tu3031
badanov
sherry
ryuge
GolfBravoUSMC
Bright Pebbles
trailing wife
Gloria
Fred
Besoeker
Glenmore
Frank G
3dc
Skidmark
Alaska Paul



Better than the average link...



Rantburg was assembled from recycled algorithms in the United States of America. No trees were destroyed in the production of this weblog. We did hurt some, though. Sorry.
54.159.51.118