Afghanistan
ANA attack helos hit Talibunnies in Nangarhar province
The Afghan Air Force (AAF) targeted a group of anti-government armed militants in eastern Nangarhar province of Afghanistan, the Ministry of Defense (MoD) said Tuesday.

A statement by MoD said the airstrike was carried out in Hesarak district by helicopters providing close air support to 201st Corps of the Afghan National Army (ANA) forces.

The statement further added that one militant was killed and three others sustained critical injuries in the airstrike.

Nangarhar is among the relatively volatile provinces in eastern Afghanistan where anti-government armed militant groups are actively operating and frequently carry out insurgency activities.
Militants belonging to Taliban group as well as loyalists of the Islamic State of Iraq and Syria (ISIS) terrorist group are operating in Nangarhar province.

In a separate statement, MoD said at least 34 militants were killed and 10 others were wounded during counter-terrorism operations conducted by the Afghan National Army (ANA) forces during the past 24 hours.

According to MoD, the operations were conducted in Kunar, Hesarak district of Nangarhar, Logar, Kunduz, and Helmand provinces.
The Afghan armed forces also discovered and defused numerous Improvised Explosive Devices (IEDs), MoD said, adding that six members of the Afghan National Army (ANA) forces also lost their lives during the operations.
Posted by: badanov || 12/23/2015 00:00 || Comments || Link || E-Mail|| [151 views] Top|| File under:
British troops deployed to Afghanistan's Helmand amid Taliban battle
[DAWN] British troops are being sent to south Afghanistan's Helmand


...an Afghan province populated mostly by Pashtuns, adjacent to Injun country in Pak Balochistan...


province where Afghan forces are battling the Taliban for control of a strategic district, stated

Britannia

's Ministry of Defense (MoD) on Monday.

An MoD statement announced that "a small number of UK personnel" have been deployed to Helmand "in an advisory role".

The United Kingdom currently has 450 troops in Afghanistan as part of NATO


...the North Atlantic Treaty Organization. A single organization with differing goals, equipment, language, doctrine, and organization....


's training mission. . Fighting was still underway Tuesday in Helmand. In the Sangin district, most government buildings are now in Taliban hands. Afghan officials say the entire province is in danger of falling to the

holy warrior

s.

Helmand is a traditional stronghold of the Taliban and one of the biggest centers of opium production, which helps fund the insurgency.

Over the recent months, it has seen fierce fighting between the

Lions of Islam

and Afghan forces. The

Lions of Islam

are pressing their insurgency after the withdrawal of most international forces last year.

Posted by: Fred || 12/23/2015 00:00 || Comments || Link || E-Mail|| [236 views] Top|| File under: Taliban
Taliban Gains Ground In Helmand
Taliban fighters are operating in more than 10 districts of southern Helmand province and are gaining ground there, said officials Tuesday.

A number of members of Helmand provincial council have said that Afghan security forces have control over three out of 14 districts in the province.

"Insecurity in Helmand is a matter of concern. The situation will worsen if no attention is paid by relative organizations," said Abdul Majid Akhondzada Helmand provincial council member.

"We always sought attention for Helmand but it is not known why government has paid less attention to the province," another member of Helmand provincial council, Hayatullah Mayar said.

Meanwhile, a number of senators voiced their concerns over the deteriorating security situation in the province and said there is a need for serious attention by the security agencies.

"We have contact with the people. The security situation in Helmand is really bad," said Akhondzada a senator from Helmand.

"We repeat our call to government to pay serious attention to the security situation in the province and also help overcome the problems faced by security force members there."

However, the Ministry of Interior (MoI) said Tuesday that security in Helmand is improving and that additional troops will get there soon.

"Helmand's security is improving and our [security] forces have advanced in several parts," said MoI spokesman Sediq Sediqqi.

"Joint special operations are underway in order to defeat militants. The enemy has suffered casualties in parts of Helmand," he added.

Sediqqi said that special units of police from Logar and Kandahar provinces will be deployed to Helmand in order to help the troops there.

He said that the Interior Minister has sent a delegation to Helmand in order to assess security forces' requirements there.



Video report at the link
Posted by: badanov || 12/23/2015 00:00 || Comments || Link || E-Mail|| [125 views] Top|| File under:
Five Arrested Over Kabul Rocket Attack
The Ministry of Interior (MoI) on Tuesday said that five people have been arrested in connection with Monday night's rocket attack in Kabul.

The ministry said one rocket landed in a U.S base, Camp Eggers, close to the US Embassy - another near Amani High School and the third one inside the Ministry of Mines and Petroleum compound.

However no casualties were reported.

"Fortunately, the [rocket] attacks left no casualties," said MoI spokesman Sediq Sediqqi.

A number of senators meanwhile called on government to take measures to avoid a repeat of such an attack.

"We urge the security forces to seriously investigate the incident and find out where it originated from," said Senator Anarkali Honaryar.

This comes after a spike in criminal and insurgent attacks in and around Kabul in recent two days.

On Sunday evening Lisa Akbari an Afghan-American was gunned down while leaving a gym in Kart-e-Char in Kabul.

Kabul Police said the victim was shot by a mullah from a mosque within the complex that houses the gym.

Kabul police chief Abdul Rahman Rahimi has said the mullah was a graduate of the Sharia Faculty of Ustad Rabbani Education University in Kabul.
Posted by: badanov || 12/23/2015 00:00 || Comments || Link || E-Mail|| [120 views] Top|| File under:
Africa Horn
Roadside bomb targets AMISOM convoy in Mogadishu
A remote-controlled roadside bomb blast ripped through a convoy of vehicles belonging to the African Union mission in Somalia (AMISOM) in northern Mogadishu on Tuesday.


Good thing Somalia is no longer a failed state...

Eyewitnesses said the AU soldiers opened indiscriminate fire at crows nearby the scene of bomb attack that destroyed a water tank at an area between Arbiska and Aimiska in Mogadishu's Yaqshid district.

No group has claimed the responsibility for the IED attack, but Al shabaab has been known for carrying such targets against the AU and SNA military vehicles in Mogadishu.

AMISOM did not comment on Tuesday's bomb attack in Mogadishu.
Posted by: Steve White || 12/23/2015 00:00 || Comments || Link || E-Mail|| [118 views] Top|| File under:
AU troops whack five Shaboobs
AW DHEEGLE, Somalia -- Somali government forces aided by African Union peacekeepers have killed five militants in fresh squeeze into Lower Shabelle region village of Aw Dheegle.


I have no idea where that is...

Heavy fighting raged after allied forces pressed ahead with surprise thrust in a bid to take back strategic village from Al Shabaab militants.

A spokesman for Somali Federal Government, Mohamed Hussein Shiino confirmed the re-liberation of Aw Dheegle. The riverine village was previously overrun by beleaguered Al Shabaab fighters.

Two government soldiers have been confirmed dead in subsequent confrontation while another one sustained gunshot wounds.
Posted by: Steve White || 12/23/2015 00:00 || Comments || Link || E-Mail|| [115 views] Top|| File under:
Al Shabaab number 3 killed in drone strike
MARKA, Somalia -- Al Shabaab guerrilla operations commander has been reported killed in suspected United States drone strike on Tuesday, Garowe Online reports.


Pic at the link shows some Shaboobs carrying an ISIS flag. Not sure if the newly deceased former number three had turned to them...

Residents of the five Americas, a small vicinity near Lower Shabelle regional district of Kurtunwarey confirmed that militants closed drone-hit areas to the public.

The killed commander was identified as Abu Utayba, with other sources saying other terror commanders might have been targeted in the strike. Details remain patchy, and Garowe Online couldn't reach officials with explicit knowledge of the drone attack for comments.

Officials at National Security Ministry said, the incident is being investigated.
Posted by: Steve White || 12/23/2015 00:00 || Comments || Link || E-Mail|| [130 views] Top|| File under:
Africa North
Bomb wrecks Sufi shrine in Tripoli
Tripoli, 22 December 2015:

A Sufi shrine at the central Tripoli Bu Mishmasha cemetery was destroyed early this morning in a bomb explosion. No one was hurt.

It is not known if the attack, which occured before dawn, was carried out by Salafists or by supporters of Ansar Al-Sharia or the so-called Islamic State. All are violently opposed to such shrines.

Since the revolution, almost all the major Sufi shrines have been destroyed by militants. Only a few small ones remain.

The attack comes a day ahead of Mawlid Al-Nabi, the Prophet's Birthday, and it is thought that the two may be connected. Salafists and militants are strongly opposed to it as well although, unlike previous years, there has been no call as yet from the Sharia Research and Studies in Tripoli for people to ignore it.

The festival is popular in Tripoli and for several days young people have been letting off fireworks to celebrate it.

This year, with Mawlid coinciding with Christmas, artificial decorative trees of the sort more usually associated with the Christian festival, are also selling well in the capital.

There has been no prohibition on them either.
Posted by: badanov || 12/23/2015 00:00 || Comments || Link || E-Mail|| [117 views] Top|| File under:
Raid springs kidnap victim in Tripoli
London, 22 December 2015:

Maltese kidnap victim, Pierre Baldacchino, has been found and safely freed by Rada (Special Deterrent Force).

Baldacchino, Manager of Saint James clinic in the Ben Ashour area of Tripoli was kidnapped last week whilst in his car on the motorway. His kidnappers had demanded a Euro 5 million ransom.

Rada said that they had staked out a hideout in the Ain Zara outskirts of Tripoli and had stormed the location at 1.30 am today.

They had found Baldacchino and arrested two suspects. The other members of the gang were being pursued.

Speaking on a video posted by Rada on their Facebook page, Baldacchino said that he had been blindfolded and his hands tied for the duration of his ordeal.

An emotional Baldacchino, holding back the tears said: ''It was a very bad week. I was thinking of a lot of things, including not seeing my kids''.

Posted by: badanov || 12/23/2015 00:00 || Comments || Link || E-Mail|| [124 views] Top|| File under:
ISIS set up their own Sirte police force
Tripoli, 21 December 2015:

IS has announced that it has set up a new police force in Sirte. The terrorist group has released video footage which opens with a shot showing a parade of men in smart blue uniforms with police flashes on their left shoulders.

All are wearing black balaclavas and most carry Kalashnikovs. They are ranked in front of a line of shiny new white Toyota trucks. Their leader speaks to them with a pronounced Tunisian accent.

Later shots in the film show the gunmen on patrol, receiving a cheery wave from one of the few men on the streets. A sequence showing two police vehicles parked on either side of a wide intersection, contains some remarkably un-Libya motoring, as drivers in the sparse traffic edge their way cautiously through the junction, under the watchful gaze of the gunmen.
Posted by: badanov || 12/23/2015 00:00 || Comments || Link || E-Mail|| [157 views] Top|| File under:
Morocco: 11 terrorists arrested for plotting attack during New Year
Security raids in several cities of the Kingdom led to the arrest of 11 Jihadists suspected for plotting terrorist attacks on the New Year, security services told media on Monday. The 11 suspects among students, unemployed, vendors, local manufacturers were arrested in the cities of Fes, Moulay Yacoub, Sefrou, Taounate and Missour on Monday.

Moroccan local daily Assabah in its Tuesday publication indicates that the suspects were arrested in terrorist attack preventive operations coordinated by judicial police and National Territory Surveillance Direction (DST). Security forces during the raids seized CDs, computers, flash disks which will be subject to investigations.

The suspects according to forces were plotting attacks on the New Year.

Security and judicial authorities also added that some of the suspects were already known to security forces as they belonged to Salafia jihadia; a terrorist organization affiliated to al-Qaeda. The organization is believed responsible for Casablanca coordinated terrorist attacks which killed 33 people on May 16, 2003.
Posted by: Steve White || 12/23/2015 00:00 || Comments || Link || E-Mail|| [128 views] Top|| File under:
Arabia
Soddys shoot down missile from Yemen
Saudi air defence systems shot down a ballistic missile fired from Yemen, state media reported.

The missile, fired late on Monday night, was intercepted on a trajectory towards the Saudi city of Jizan, Saudi Arabia's state news agency SPA quoted a coalition spokesman as saying.

A source in Jizan said there was no sign of any attack in Jizan Economic City, where a refinery and oil terminal are under construction, some 80km north of the city of Jizan and about 150km from the border with Yemen.

Saudi Aramco said all its facilities in the area were 'in safe and normal operations.'
Posted by: badanov || 12/23/2015 00:00 || Comments || Link || E-Mail|| [150 views] Top|| File under:
Sanaa Governor: Next target to expel rebels
Yemen's national army and resistance in Sanaa governorate have completed preparations for an offensive to expel coup rebels with the help of the Arab coalition and other pro-regime forces, the governor of Sanaa has said.

"Liberating Sanaa from the coup militias is our next target…we are ready for this battle," Sheikh Abdul Qawi Shareef told the Saudi daily Okaz.

"The national army and the resistance are now ready to carry out a plan to restore legitimacy in the capital and eliminate challenges facing its residents."

Qawi said the army and resistance have seized some areas in the governorate over the past days and that the Iranian-backed insurgents have suffered heavy losses.

"Many of them were killed or wounded while a large number of their military vehicles were destroyed…the morale of their fighters is in shambles."

Qawi said they have received instructions from Yemeni President Abd Rabbuh Mansur Hadi to "preserve the property of the people and help them."

"We also have instructions to welcome and help anyone who comes to us and abandons those militias…the army and the resistance are part of the people and will never target any civilian who come to them," he said.
Posted by: badanov || 12/23/2015 00:00 || Comments || Link || E-Mail|| [135 views] Top|| File under:
Yemeni rebels hide arms at diplomatic missions
Yemen's coup rebels are hiding their weapons at diplomatic missions and houses of foreign diplomats in Sanaa after most of those diplomats left the capital because of the war, a UAE newspaper reported on Tuesday.

The Arabic language daily Albayan quoted residents in the rebel-controlled Sanaa as saying they saw armored vehicles and trucks carrying arms and ammunition entering diplomatic compounds in the capital after they were evacuated and shut.

"Witnesses said they saw many trucks and armored vehicles going into diplomatic missions to hide the weapons there," it said.

It said the move by the Iranian-backed Houthis and forces loyal to deposed president Ali Abdullah Saleh came after their military positions were targeted by the Arab coalition warplanes as part of a military campaign to quell the coup and restore legitimacy.

It quoted residents as saying the armored vehicles stayed inside those compounds while the trucks left empty after unloading the weapons.

"One resident said he saw some trucks unloading their shipments inside the houses of foreign diplomats who left the country," it said.

Most ambassadors and other foreign diplomats in Yemen shut their missions and left the country following the Iranian-backed coup last year.
Posted by: badanov || 12/23/2015 00:00 || Comments || Link || E-Mail|| [241 views] Top|| File under:
Hadi forces are just 60 km from Sanaa
DUBAI: Forces loyal to Yemen's government fought their way into the province surrounding the capital on Monday, tribal sources said, the closest they have advanced toward Sanaa since the Houthi movement seized it in September last year.

The advance comes despite a conditional agreement to extend a seven-day truce in Yemen, following a week of UN-sponsored peace talks in Switzerland in which the parties reached a broad framework for ending the nine-month-old war that has killed nearly 6,000 people.

"(President Abed Rabbo Mansour) Hadi's forces took control of two mountains in the Nihm district in Sanaa province," one tribal source said. The area is about 60 km northeast of the capital.
UN Special Envoy Ismail Ould Cheikh Ahmed had voiced deep concern at "numerous reports of violations of the cessation of hostilities" and set up a mechanism to strengthen compliance, a UN statement said.

The peace talks are scheduled to resume on Jan. 14. The location had yet to be set, although both Switzerland and Ethiopia are possible venues.

The parties also agreed to set up a military de-escalation committee and to develop a package of confidence building measures such as prisoner releases.

Before dawn Monday, Saudi Arabia intercepted a missile fired from Yemen into the southern Jazan district, the coalition said.
Meanwhile, Iran's Foreign Ministry said diplomatic efforts are being made to open "direct dialogue" between Iran and Saudi Arabia.

"Diplomatic efforts are underway between Iran and Saudi Arabia to prepare the ground for direct dialogue to resolve differences and regional issues," Hossein Jaber, ministry spokesman, Ansari told reporters in Tehran.
Posted by: badanov || 12/23/2015 00:00 || Comments || Link || E-Mail|| [132 views] Top|| File under:
UAE seizes drugs-smuggling Iranian ship
DUBAI: UAE security authorities have seized an Iranian ship that was smuggling drugs and people, the state WAM news agency said on Tuesday.

WAM said the ship's captain was trying to smuggle "big amounts of drugs and two Iranian nationals through the Khaled port in the emirate of Sharjah."

Separately, six people are on trial in the UAE on charges of providing supplies to the country's enemies from the Iran-allied Houthi movement in Yemen, WAM said.

"Six Arab defendants, including a Gulf citizen, are on trial on charges of providing the terrorist Houthi movement in Yemen with communication devices and equipment," WAM said.

The Emirati public prosecutor accused them of giving the Houthis "communications devices and chemical materials," without elaborating, according to WAM. One of the defendants managed Houthi funds in the UAE, the prosecutor said.
Posted by: badanov || 12/23/2015 00:00 || Comments || Link || E-Mail|| [145 views] Top|| File under:
Three Soddi civilians killed by missile from Yemen
A missile fired from war-torn Yemen has struck a Saudi border city, killing three civilians, the Kingdom said, in yet another violation of a ceasefire aimed at helping peace talks.

Saturday's attack on Najran left one Saudi citizen and two Indian workers dead, according to a civil defence spokesman quoted by the official SPA news agency. India's consul-general in Jeddah, B.S. Mubarak, confirmed that two Indians from the southern state of Tamil Nadu were killed in the attack near a museum on the edge of Najran.

\The latest incident comes after the Saudi-led coalition fighting Iran-backed rebels in Yemen announced that two ballistic missiles were fired on Friday at the Kingdom from its neighbor. One of the missiles was intercepted by Saudi air defences, while the other struck a desert area east of Najran, the coalition said without reporting any casualties in that incident.

The attack had prompted Saudi Arabia's border guard to repeat a warning that residents should stay away from the frontier.
Posted by: Steve White || 12/23/2015 00:00 || Comments || Link || E-Mail|| [116 views] Top|| File under:
6 on trial in UAE for supplying equipment to Houthis
Six Arab defendants, including a Gulf citizen, have stood trial in Abu Dhabi on charges of providing the terrorist Houthi movement in Yemen with communication devices and equipment.

The public prosecutor at the State Security Circuit of the Federal Supreme Court accused the defendants of supplying communication devices and chemical materials to the terrorist organisation in Yemen. The public prosecutor charged the second defendant with managing funds owned by the organisation and investing them in a company he established in the UAE.
Posted by: Steve White || 12/23/2015 00:00 || Comments || Link || E-Mail|| [110 views] Top|| File under:
Europe
Driver Shouting 'Allahu Akbar!' Runs Down 11 French Pedestrians
"His motives were unclear"


A driver screaming "Allahu Akbar!" (Arabic for "God is great") appeared to deliberately mow down about a dozen pedestrians in the French city of Dijon before being arrested on Sunday, officials said.

The driver, who was in his forties, hit groups of pedestrians in five parts of the eastern city before being arrested, a spokesman for the Ministry of the Interior said on French television. Eleven people in all were injured, two of them seriously, officials said.

According to testimonies on the scene, the driver also invoked "the children of Palestine"' to explain his actions, the ministry's spokesman said. France's Interior Ministry Spokesman Pierre Henry Brandet said "the man acted alone," and that the suspect was known to police for crimes committed in the 1990s. A day earlier, French police in a Tours suburb shot and killed a man also shouting "Allahu Akbar" who had stabbed and wounded three officers in a police station.


"we're investigating his motives"
Posted by: Frank G || 12/23/2015 09:35 || Comments || Link || E-Mail|| [781 views] Top|| File under:
France Arrests Two over Foiled Attack Plot near Orleans
[AnNahar] A jihadist attack plot was foiled and two men incarcerated
... anything you say can and will be used against you, whether you say it or not...
last week in the French region of Orleans, southwest of

Gay Paree

, Interior Minister Bernard Cazeneuve said Tuesday.

"A planned attack targeting representatives of state forces in the Orleans region was foiled last week by the DGSI (

La Belle France

's internal intelligence agency)," Cazeneuve said.

The two men arrested on December 19 are French citizens aged 20 and 24, he said. The older has a police record for petty crime.

A police source told AFP that one was originally from Morocco and the other from Togo.

They were "in contact with a French jihadist in Syria and the investigation ought to establish if he ordered the attacks that one of the two arrested men has admitted they were planning to carry out against soldiers, police and representatives of the state," said Cazeneuve.

"These arrests are the result of meticulous work by our intelligence services and bring the number of attacks foiled on the national territory since 2013 to 10," he added.

He also said that 3,414 people had been turned away from

La Belle France

's borders since a state of emergency was introduced in the wake of last month's

Gay Paree

attacks, which left 130 people dead.

They were refused entry "due to the risk they present to security and public order," said Cazeneuve.



La Belle France

took back control of its national borders on the night of the attacks on November 13, which is permitted under European rules in special circumstances.

Police also announced plans on Tuesday to hold a special recruitment drive and exams in March that will help meet the government's goal of appointing an additional 5,000 trainees in the coming year.
Posted by: trailing wife || 12/23/2015 00:00:00 || Comments || Link || E-Mail|| [136 views] Top|| File under: Salafists
Suspected Islamist extremists arrested in Bosnia
[AlAhram] Police in Bosnia have detained 11 people suspected of links with the Islamic State
...formerly ISIS or ISIL, depending on your preference. Before that al-Qaeda in Iraq, as shaped by Abu Musab Zarqawi. They're very devout, committing every atrocity they can find in the Koran and inventing a few more. They fling Allah around with every other sentence, but to hear the pols talk they're not really Moslems....
group and its

faceless myrmidons

fighting in Syria and Iraq.

Police said Tuesday the operation, launched on the orders of the state prosecutor's office, was continuing in 13 locations in the wider area of Sarajevo.

The prosecutor's office said in a statement the operation is targeting 15 suspects who have been investigated for "incitement of and recruitment for terrorist attacks" and are believed to be in "close contact" with the Islamic State group

holy warrior

s, including persons fighting in Syria and Iraq.

During the search of locations used by suspects, including two places of worship and several private homes, police found and seized evidence confirming such links, the statement added.
Posted by: trailing wife || 12/23/2015 00:00 || Comments || Link || E-Mail|| [266 views] Top|| File under: Islamic State
The Grand Turk
No let up in Turkey's crackdown, amid evacuations and deaths in Kurdish southeast
[Rudaw] Turkish security forces evacuated some 500 residents in several towns in the country's Kurdish southeast, as

festivities

continued on Tuesday and the military said it had killed two more rebels of the Kurdistan Workers' Party (PKK) and lost one soldier.

The official Anadolu Agency reported that residents of Silopi in Sirnak province were sheltered at a sports hall before being transferred to the homes of relatives in calmer districts.

It said a Turkish soldier was killed along with two PKK fighters in an operation in the village of Olek in Bitlis province on Tuesday.

Local media reports said that some homes in Silopi sustained heavy damage from

festivities

, which have continued across The Sick Man of Europe Turkey


...the only place on the face of the earth that misses the Ottoman Empire....


since the military launched a crackdown on the PKK in late July, shattering a fragile peace deal with the Kurds that had been two years in the making.
Posted by: trailing wife || 12/23/2015 00:00 || Comments || Link || E-Mail|| [129 views] Top|| File under:
Two militants killed in police raid in Istanbul
[Hurriyet] Two female

hard boyz

were killed on early Dec. 22 during

festivities

with counter-terrorism police in Istanbul as a part of an operation against

hard boyz

responsible for an

kaboom

in central Istanbul early December.

Istanbul counter-terrorism police conducted an operation in Istanbul's Gaziosmanpasa district around 2:30 a.m. to apprehend

hard boyz

responsible for the Dec. 1

kaboom

near the central Bayrampasa metro station.

Armed conflict erupted when

hard boyz

inside a cell house responded to police fire. Two unidentified female

hard boyz

were killed in the raid while four

coppers

were slightly injured and later reported to be in good condition.

In the aftermath of the

festivities

, police seized a bomb set-up, hand grenades and various weapons inside the raided cell-house. Another operation targeting

hard boyz

have also been reported at various cell houses.

Meanwhile,


...back at the revival hall, the SWAT team had finally arrived...


locals in the neighborhood said the residents of the cell house had recently moved to the area.
Posted by: trailing wife || 12/23/2015 00:00 || Comments || Link || E-Mail|| [145 views] Top|| File under:
Iraq
Air strikes target ISIS positions in Kirkuk and Mosul
[Rudaw] ERBIL, Kurdistan Region--Over the last two days US-led coalition jets hammered Islamic State
...formerly ISIS or ISIL, depending on your preference. Before that al-Qaeda in Iraq, as shaped by Abu Musab Zarqawi. They're very devout, committing every atrocity they can find in the Koran and inventing a few more. They fling Allah around with every other sentence, but to hear the pols talk they're not really Moslems....
(ISIS) positions in Kirkuk and djinn-infested Mosul
... the home of a particularly ferocious and hairy djinn...
, killing a number of

bully boy

s, Kurdish military officials said.

In Mosul two air strikes on houses believed to be occupied by a local ISIS commander resulted in the death of 12 civilians on Monday,

Rooters

reported today. Eight

gunnies

were also reported killed.

On Tuesday coalition jets covered a Peshmerga ground offensive against ISIS in Kirkuk.

"Peshmerga obtained intelligence on an ongoing ISIS maneuver on the front," Kamal Kirkuki, the Peshmerga commander in Western Kirkuk,


... a thick stew of Arabs, Turkmen, Kurds, and probably Antarcticans, all of them mutually hostile most of the time...


told Rudaw.

The ISIS

gunnies

were believed to be digging trenches and tunnels to fortify their positions in the region.

"We foiled their plots before they reached any Peshmerga posts," he added.

According to Kirkuki the air strikes killed 5

bully boy

s.
Posted by: trailing wife || 12/23/2015 00:00 || Comments || Link || E-Mail|| [197 views] Top|| File under: Islamic State
Iraqi forces clear parts of northern Ramadi
(IraqiNews.com) al-Anbar – The commander of Anbar Operations, Maj. Gen. Ismail al-Mahalawi, announced on Tuesday the liberation of al-Juraishi area (north of Mosul) from ISIS militants.

Mahalawi said in a statement received by IraqiNews.com, "The security forces managed, this afternoon, to regain full control of the area of al-Juraishi, after dismantling all explosive devices," adding that, "[The forces] killed nine terrorists during the liberation operation, while the army's 10th brigade controls the region and advances more into [the area]."
Posted by: badanov || 12/23/2015 00:00 || Comments || Link || E-Mail|| [121 views] Top|| File under:
6 ISIS targets die in Iraq air strikes in Ramadi
(IraqiNews.com) al-Anbar – A security source in Anbar province said on Tuesday, that an artillery force belonging to the Anti-Terrorism Forces had managed to destroy two ISIS shelters and kill six ISIS militants in the neighborhood of al-Dobat in central Ramadi.

The source reported for IraqiNews.com, "The army's 8th brigade participated alongside the Anti-Terrorism Forces in operations to retake the neighborhoods of Ramadi from ISIS," pointing out that, "The artillery force of the brigade supported the Anti-Terrorism Forces in the neighborhoods located in central Ramadi, by targeting the shelters and gatherings of the ISIS organization."

The source, who requested anonymity, also added, "An Abrams tank belonging to the 8th brigade shelled one of the ISIS shelters in the southern axis of Ramadi, resulting in the killing of 6 ISIS elements."
Posted by: badanov || 12/23/2015 00:00 || Comments || Link || E-Mail|| [124 views] Top|| File under:
12 ISIS troops die in Kurd rocket artillery strike
(IraqiNews.com) Nineveh – on Tuesday, the Peshmerga forces in Mosul announced, that 12 ISIS elements were killed in a rocket attack on an asphalt plant used as a hideout by the elements of ISIS in Bashiqa north of Mosul Province.

KDP spokesman in Mosul Saeed Mumozini said, "The Peshmerga forces in the center of Bashiqa north of Mosul targeted a group of ISIS elements in an asphalt plant in Bashiqa and managed to destroy it completely, killing 12 of ISIS elements."
Posted by: badanov || 12/23/2015 00:00 || Comments || Link || E-Mail|| [126 views] Top|| File under:
1 dead in bomb attack in Baghdad
(IraqiNews.com) Baghdad – On Tuesday, a source in the Ministry of Interior stated, that ten people had been either killed or wounded in an explosion near a popular market west of Baghdad.

The source said in a statement received by IraqiNews.com, "This morning, a bomb exploded near a popular market in Bakriya area west of Baghdad, killing one person and wounding nine others," adding that, "Ambulances rushed to the area and transferred the dead body to the forensic medicine department and the wounded to a nearby hospital to receive treatment."
Posted by: badanov || 12/23/2015 00:00 || Comments || Link || E-Mail|| [128 views] Top|| File under:
17 ISIS Bad Guys die in rocket artillery attack
(IraqiNews.com) al-Anbar – The commander of the Rapid Intervention Forces, Gen. Tamer Ismail, announced on Tuesday the killing of 17 ISIS elements as well as the destruction of 17 shelters for the organization by a rockets attack in eastern Hasiba in Anbar Province.

Ismail said in a brief statement obtained by IraqiNews.com, "A force belonging to the Rapid Intervention Forces had managed to kill 17 ISIS elements and detonate 12 explosive devices in eastern Hasiba in Anbar," noting that, "The Karrar Rockets Battalion was able to destroy 17 shelters and a vehicle that was carrying a mono-gun in the same area."
Posted by: badanov || 12/23/2015 00:00 || Comments || Link || E-Mail|| [122 views] Top|| File under:
Iraqi forces advance into centre of Daesh-held Ramadi
Iraqi security forces advanced on Tuesday into the centre of Ramadi for a final push aimed at retaking the city they lost to the Daesh group in May, officials said.

"We went into the centre of Ramadi from several fronts and we began purging residential areas," said Sabah Al Noman, spokesman of the elite Iraqi counter-terrorism service.

"The city will be cleared in the coming 72 hours," he said.

"We did not face strong resistance, only snipers and suicide bombers and this is a tactic we expected," Noman said.

The fresh push was launched on Monday night and aims to result in the full recapture of Ramadi, the capital of Anbar province in western Iraq. Footage on state TV channel Iraqiya showed soldiers driving down the deserted streets of the bombed-out city, entering homes with caution to detect possible booby traps and retrieving shells and rockets from abandoned Daesh positions.

The fighting in Ramadi is led by the elite counter-terrorism force, backed by US-led coalition air strikes and also supported by the police, army and Sunni tribes opposed to the militants.

Daesh has lost several key towns in Iraq since Baghdad and the autonomous Kurdish region in the north started fighting back following the militant group's devastating offensive 18 months ago.

The Shia-dominated Hashed Al Shaabi paramilitary forces were heavily involved in battles that led to the recapture of towns such as Tikrit and Baiji, but they have remained on the fringes in the battle for Ramadi.

Retaking the city, an insurgent bastion that saw some of the deadliest fighting against US troops a decade ago, would be the Iraqi federal forces' most significant victory so far.

"We built temporary bridges on the Euphrates and our forces were able to cross the river to enter residential areas and gain access to the city centre," a brigadier general said, speaking on condition of anonymity.

Daesh fighters have had plenty of time to dig in since they took full control of Ramadi on May 17 after blitzing government forces with wave after wave of car and truck bomb attacks. The militants built tunnels to move without being exposed to the coalition's daily raids, but their supply lines have been gradually severed and military officials estimated last week there were no more than 300 fighters left in the city.

The breakthrough came earlier this month when counter-terrorism forces broke down Daesh defences and retook the key southwestern neighbourhood of Al Tameem.

After beefing up their new positions, Iraqi military leaders had said a final push was imminent and leaflets urging the population to flee were dropped over the weekend.

"The distance between our forces and the governmental compound, which is located in the central district of Hoz, is less than a kilometre", said the brigadier general.

The provincial headquarters is believed to be one of the main Daesh bases in the city, and was at the heart of deadly fighting earlier this year.
Posted by: Steve White || 12/23/2015 00:00 || Comments || Link || E-Mail|| [144 views] Top|| File under:
Israel-Palestine-Jordan
Palestinian family targeted in suspected extremist attack
Every society has its asses. Thank goodness this lot didn't actually kill anyone.

[IsraelTimes] 2 smoke grenades thrown into home near Ramallah where a couple and their 9-month-old baby boy were sleeping; family unharmed

A Paleostinian family was attacked with smoke grenades early Tuesday morning in their West Bank home in what police are investigating as a suspected Jewish

bad boy

attack.

The attackers broke a window of a house in Beitillu near Ramallah, in which a couple and their 9-month-old baby boy were sleeping, and threw in the grenades. There were no injuries in the attack.

The words "Revenge" and "Greetings, prisoners of Zion" were found sprayed on the wall of an adjacent building, an apparent reference to Jewish suspects being held in connection with a deadly arson attack six months ago in the Paleostinian village of Duma.

In an interview with Army Radio, Husain al Najjar, the father, said the attack woke his family in the early hours of the morning.

"Settlers came at 1:30 at night and wrote on the wall outside and broke the glass [window]," he said. "The house is still full of gas. The neighbors came and helped get us out of house. Thank God nothing serious happened."

He claimed that the house was attacked by settlers a year ago as well, and that his neighbors have also suffered multiple attacks.

"I just want to live in quiet -- for me and all people," al Najjar said.

Security forces and officials from the Civil Administration, which governs Paleostinians in Israeli-controlled areas of the West Bank, arrived at the scene along with police, who opened an investigation into the attack as a suspected "nationalistic crime."

The attack in Duma on July 31 killed three members of a Paleostinian family. Only one member of the Dawabsha family -- four-year-old Ahmed -- survived the attack, and remains hospitalized in Israel. The 18-month-old baby Ali was killed on the night of the attack, while parents Riham and Sa'ad

gave up the ghost

in the succeeding weeks.

An unspecified number of Jewish suspects have been incarcerated
Into the paddy wagon wit' yez!
in connection with the attack, which is being investigated as an act of terrorism, and prosecutors say they are preparing to indict them. Details of the investigation, and the identity of the suspects, have been withheld from publication by a court-imposed gag order.

On Monday, dozens of right-wing protesters attempted to block a highway leading into Jerusalem, but were prevented from doing so by law enforcement officers, a police spokesperson said.

Violence broke out on Sunday night during a similar, but larger demonstration by right-wing activists in the same area, under Jerusalem's Chords Bridge, to protest the ongoing incarceration of suspects in the case.
Posted by: trailing wife || 12/23/2015 00:00:00 || Comments || Link || E-Mail|| [220 views] Top|| File under:
Gaza woman said killed by IDF near border fence
[IsraelTimes] Army says she failed to heed calls to turn back; Paleostinians say she died of her injuries in hospital

A

Gazoo

woman who approached the security fence on the border with Israel was shot by IDF troops Tuesday after failing to respond to warnings to turn back, the army said.

Paleostinian reports said the woman, who was not immediately identified, died of her injuries in a

Gazoo

hospital, the Ynet news site reported.

The incident took place at a stretch of border near Khan Younis in the southern

Gazoo

Strip.

An

bomb

targeted an IDF patrol last Wednesday near the same part of the border.

No injuries or damage were reported on the Israeli side. Paleostinian sources said at least one Paleostinian farmer was injured when soldiers returned fire across the border.



Gazoo

's

Hamas, always the voice of sweet reason,

-run Health Ministry said that a 20-year-old man suffered moderate injuries to the leg and hand.

Israeli reports, however, said three Hamas fighters

were maimed

in the firefight.
Posted by: trailing wife || 12/23/2015 00:00:00 || Comments || Link || E-Mail|| [135 views] Top|| File under:
Syria-Lebanon-Iran
Seymour Hersh's bizarre new conspiracy theory about the US and Syria
[VOX] In a lengthy London Review of Books piece, Hersh says that the top leaders of the Pentagon deliberately subverted American policy toward Syria, sabotaging US efforts to aid Syrian rebels and even sending US intelligence to Syrian leader Bashar al-Assad. From fall 2013 to September 2015, he says, US military leaders effectively conducted a secret alliance with Assad and with Russian President Vladimir Putin, whom they saw as their best allies in fighting ISIS.

It is a fantastic and stunning claim. And Hersh, rather than condemning this all as what would appear to be the highest act of treason in modern American history, rather seems to portray it as necessary and appropriate. But, much as with Hersh's now-notorious bin Laden story, it is backed up with no evidence beyond the word of one anonymous "former senior adviser" to the Joint Chiefs.

What follows is a simple guide to Hersh's theory: what he says happened, what the article states, and how it squares with what we know.
Continued on Page 49
Posted by: Besoeker || 12/23/2015 00:00 || Comments || Link || E-Mail|| [699 views] Top|| File under:
Pro government militias attack rebel positions in Hasakah
HASAKAH – Clashes broke out on Tuesday evening between western-backed Kurdish-Arab-Christian alliance of the Syrian Democratic Forces (SDF) and pro-Assad troops in the northeastern province of Hasakah, military sources reported.

"The clashes broke out after pro-Assad militias attacked our (SDF) positions in the Arisha district in southern Hasakah," a spokesman for the SDF told ARA News.

The Kurdish-Arab-Christian joint forces have been preparing to attack the terror group of Islamic State (ISIS) in Shaddadi city south of Hasakah from their headquarters in the Arisha district.

"By attacking our headquarters in Arisha, pro-Assad militias aim to serve ISIS terrorists," the spokesman said.

At least four SDF fighters were injured during the clashes, while one militant of the National Defense was killed.

"The pro-Assad militias were forced to retreat from the vicinity of Arisha under the blows of the SDF units," the source reported.

The pro-Assad militia of the National Defense in Hasakah has warned earlier this week residents of the ISIS-held city of Shaddadi about a possible attack by the Kurdish forces of the People's Protection Units (YPG)–a leading member of the SDF.

The National Defense called on the residents of Shaddadi to take up arms and defend their city against the alleged Kurdish offensive.

Local sources in Hasakah told ARA News that the pro-Assad militia of National Defense has recruited hundreds of Arab tribal men in preparation to attack the SDF units in the province.

Noteworthy, the Syrian Democratic Forces, backed by the U.S.-led coalition's air cover, have expelled ISIS militants from more than 220 towns and villages in northeastern Syria since the start of its operations last September. After cleansing the key town of al-Hawl on the border with Iraq from ISIS extremists, the Kurdish-Arab-Christian joint forces started heading to the ISIS-held Shaddadi city in Hasakah province.
Posted by: badanov || 12/23/2015 00:00 || Comments || Link || E-Mail|| [126 views] Top|| File under:
Pro government forces hit Kurd positions in Aleppo
ALEPPO – Syrian military helicopters dropped several barrel bombs on a Kurdish neighborhood in Aleppo city, causing casualties among civilians, activists reported on Tuesday.

The neighborhood of Sheikh Maqsoud in Aleppo was hit by four barrel bombs dropped by pro-regime military helicopters.

At least four Kurdish civilians were killed and ten others were heavily injured in the attack, which caused a large destruction in residential buildings in the Kurdish neighborhood.

Kurdish forces of the People's Protection Units (YPG) have been protecting the area against Islamist rebels of al-Nusra Front (Syria's branch of al-Qaeda) and the Islamic Movement of Ahrar al-Sham. This is the first time for pro-Assad air force to bomb the Kurdish neighborhood with barrel bombs.

"Four dead bodies were found subsequent to the bombardment, while more than ten others were heavily wounded and transferred to a field hospital for treatment," a medical source told ARA News in Aleppo.

The source added that activists are still searching for victims under the rubble.

The regime-led bombardment of Sheikh Maqsoud comes just few days after the YPG forces reached a ceasefire agreement with the Islamist rebels subsequent to months of heavy clashes.
Posted by: badanov || 12/23/2015 00:00 || Comments || Link || E-Mail|| [140 views] Top|| File under:
ISIS hammer Kurd positions in Kobane with bombs, mortar fire
KOBANE – Militant fighters of the Islamic State (ISIS) bombed on Tuesday two Kurdish villages in Kobane suburb in northern Syria, local sources reported.

ISIS militants shelled the villages of Bojaq and Malha with mortars after detonating explosive devices near two primary schools there.

Kobane and its countryside have been recaptured by Kurdish fighters of the People's Protection Units (YPG) early this year, subsequent to fierce battles with ISIS militants.

Speaking to ARA News in Kobane, YPG member Sarhad Abbas said that the targeted villages have been evacuated of civilians for security concerns.

"Our (YPG) forces have evacuated the villages of Bojaq and Malha as they are located near the battlefront with Daesh terrorists," Abbas said, using another acronym for ISIS.

"Today's bombardment could have caused dozens of civilian casualties if we haven't had evacuated the targeted villages."

Also on Tuesday, ISIS militants bombed with mortar shells a secondary school in a regime-held neighborhood of Deir ez-Zor in eastern Syria. According to local activists, nine female students were killed in the attack.
Posted by: badanov || 12/23/2015 00:00 || Comments || Link || E-Mail|| [144 views] Top|| File under:
Mortar attack on Syrian school for girls kills 9 students
The Syrian government and an opposition monitoring group say that at least nine students have been killed and several wounded by a mortar shell that shammed into their school in the northeastern city of Deir El Zour.

Syrian TV says the shell that hit the Harabesh elementary school for girls in a government-held part of the city on Tuesday was fired by "terrorists", the term the government uses for all armed groups fighting against President Bashar Al Assad's forces.

The city of Deir El Zour is divided between the Daesh and Syrian government forces.

The Syrian Observatory for Human Rights also reported that nine female students were killed and around 20 wounded when mortar shells fired by the IS group hit several parts of the school.
Posted by: Steve White || 12/23/2015 00:00 || Comments || Link || E-Mail|| [131 views] Top|| File under:
Who's in the News
58
[untagged]
6
Govt of Pakistan
2
Islamic State
1
Govt of Iran
1
Taliban
1
al-Nusra
1
Salafists
Bookmark
E-Mail Me
The Classics
The O Club
Rantburg Store
The Bloids
The Never-ending Story
Thugburg
RSS Links
Gulf War I
The Way We Were
Bio
Merry-Go-Blog
Hair Through the Ages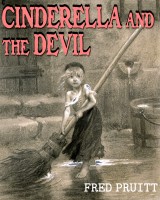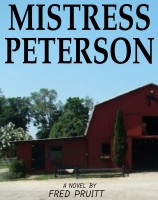 On Sale now!


A multi-volume chronology and reference guide set detailing three years of the Mexican Drug War between 2010 and 2012.

Rantburg.com and borderlandbeat.com correspondent and author Chris Covert presents his first non-fiction work detailing the drug and gang related violence in Mexico.

Chris gives us Mexican press dispatches of drug and gang war violence over three years, presented in a multi volume set intended to chronicle the death, violence and mayhem which has dominated Mexico for six years.
Click here for more information


Meet the Mods
In no particular order...


Steve White
Seafarious
Pappy
lotp
Scooter McGruder
john frum
tu3031
badanov
sherry
ryuge
GolfBravoUSMC
Bright Pebbles
trailing wife
Gloria
Fred
Besoeker
Glenmore
Frank G
3dc
Skidmark
Alaska Paul



Better than the average link...



Rantburg was assembled from recycled algorithms in the United States of America. No trees were destroyed in the production of this weblog. We did hurt some, though. Sorry.
54.89.187.28