Afghanistan
Roadside bomb blast claims 2 lives in Nimroz
Two civilians have been killed in a roadside bomb explosion in Chahar Burjak District of southwestern Nimroz province.

Colonel Mohammad Ghaws Sistani, Deputy Police Chief of Nimroz province said the incident took place in Rodbar village.

He said two civilians were riding a motorbike that struck a landmine on its way leaving both of them killed.

According to the Deputy Police Chief, the landmine was planted by Taliban for security forces.

Rodbar village is the most restive area in Charburjak District.
In September, a landmine blast in this village left a mother and her son killed. Four other people from the same family sustained injuries.

In May, six would-be suicide bombers were killed in the blast of their own explosives in the same village while planning to carry out a massive attack on the government compounds in Chahar Burjak District.
Posted by: badanov || 12/24/2015 00:00 || Comments || Link || E-Mail|| [152 views] Top|| File under:
Helmand Asks For Probe As Province Struggles Against Insurgents
Helmand provincial council head Karimullah Atal on Wednesday said that five districts of Helmand province are under Taliban control, four are the scene of heavy clashes and another four are on the brink of collapse.

Helmand civil society activists and the provincial council held a joint press conference on Wednesday in Kabul and appealed to the National Unity Government (NUG) to send a fact-finding delegation to the province to investigate the situation.

Both Helmand provincial council and civil society activists blamed government for neglecting the situation and said those responsible for the deteriorating security must be brought to justice.

"Changes should be brought by the leadership of Helmand's security institutions and those who are to blame for not doing their jobs, especially the commanders, must be brought to justice," said Enayatullah Nasir the head of the youth coordination and empowerment network.

Helmand provincial council members meanwhile claimed that Nawomish, Baghran, Musa Qala and Nawozad districts in the north of Helmand and Dishu in the south are under Taliban control.

They report that for the past three months, heavy clashes between Taliban and security forces have been ongoing in four districts - Sangin, Marja, Washir and Khanshin. In addition, they said Kajaki, Grishk, Nad Ali and Lashkargah, the provincial capital, are under serious threat.

"The pressure of war in those districts has reached close to Lashkargah city. Areas in zone four have already fallen to the Taliban - less areas remain under our control," said Helmand provincial council head Karimullah Atal.

"Government should sort out an operational team that is headed by a person with experience and responsibility to go to Helmand province and investigate the situation closely," said Nargis Rukhshana, a Helmand provincial council member.

Helmand provincial council members said that if no attention is paid to the security of Helmand province the neighboring provinces will also be affected.

However, the NUG has said that additional forces have reached Helmand province and are planning operations.

Meanwhile, Reuters reported that Afghan soldiers say local residents in Helmand are being fired upon by Taliban fighters who are on the verge of taking control the district capital of Sangin.

One Afghan soldier, Jamal Uddin, said: "The situation is very bad here. Local residents are at risk and cannot stay in their homes because the enemy is firing on them."

Helmand, a major center of opium cultivation and a traditional Taliban heartland, has been the scene of fierce fighting for months as insurgents ramp up attacks.

In other reports, AP stated that an army base in Sangin district was the only area that had not fallen to the Taliban.

Helmand governor Merza Khan Rahimi was quoted as saying government troops had however been able to deliver supplies to troops holed up inside the base on Tuesday and stressed the government had a "special agenda" to solve the area's security problems.

Meanwhile, a British Ministry of Defense statement late on Monday said "a small number of UK personnel" had been deployed to Helmand "in an advisory role".

But former head of the British Army, Lord Dannatt, on Tuesday said that Helmand Province was "pretty secure" when British forces handed it over to Afghan security forces in late 2014.

"We've been progressively building up the Afghan army in Helmand province in particular. And it was pretty capable by the time we left. Now, once you've left, you've gone. And what the Afghan national army's chain of command, what its political leaders chose to do, I'm afraid it's been their business."

He was quoted as saying: "They chose not to prioritize Helmand, they chose to prioritize six other areas around the country for their main effort against the Taliban. And if you've chosen not to prioritize somewhere, and the enemy has chosen to prioritize, you're going to get an adverse set of circumstances, and that's what happened."

He went on to say: "If there have been failings, it's their [Afghanistan's] failings."

Lord Dannat said a growing drug trade is the likely reason behind the Taliban's activity in Helmand, but he added there was "no question" of the Taliban sweeping into Kabul and running the country again.



Video report at the link
Posted by: badanov || 12/24/2015 00:00 || Comments || Link || E-Mail|| [177 views] Top|| File under:
Sangin almost entirely in Taliban hands
[BBC] Latest reports from southern Afghanistan suggest that Sangin district in Helmand


...an Afghan province populated mostly by Pashtuns, adjacent to Injun country in Pak Balochistan...


province is now almost entirely under Taliban control after days of fierce fighting.

The police headquarters and the main government building fell to the Taliban on Wednesday, a local senator said.

The Taliban say their fighters have seized the entire district.

However,


it's easy to be generous with someone else's money...


the Afghan defence ministry said fighting was continuing and that reinforcements had been sent.

Sangin saw almost a quarter of British military fatalities during the UK's combat mission in Afghanistan.

District governor Haji Suliman Shah told the BBC he had been airlifted from the district HQ to Shorabak base - formerly Camp Bastion - in the

quiet provincial capital

Lashkar Gah early on Wednesday, along with 15

maimed

security force members.

A few hundred police and soldiers have taken refuge at an army barracks about 7km (four miles) from Sangin, and are besieged there.


Posted by: Fred || 12/24/2015 00:00 || Comments || Link || E-Mail|| [164 views] Top|| File under: Taliban
Africa Horn
Seven civilians killed as Kenyan jet bombs Shaboobs near Kismayo
An official says at least seven civilians were killed on Wednesday when a fighter jet belonging to Kenyan Defense forces (KDF) bombed an Al shabaab base near the southern port city of Kismayo.


There's going to be a lot of seething and eye-rolling in Kismayo tonight...

A resident who declined to be named said the KDF airstrike hit a grassland in Behani area"where nomads often take their animals for grazing." "A jet fired two missiles on Bahani village, and hit a residential area, killing seven innocent civilians."

"We are aware of that Al shabaab has military camps in the area. The jet hovered over the area and dropped two bombs on the whole area and killed 7 civilians," he added.

Neither the Kenyan Government nor the Somali Federal Government have so far issued an official statements regarding the incident. KDF has in the past carried out such attacks in Al shabaab strongholds in southern Somalia.
Posted by: Steve White || 12/24/2015 00:00 || Comments || Link || E-Mail|| [149 views] Top|| File under:
Shaboobs lose ground in southern Somalia
KISMAYO, Somalia -- Somali government forces backed by African Union peacekeepers have made fresh gains against militants, wresting the control of new areas in Lower Jubba region, Garowe Online reports.

Allied forces liberated Berhani vicinity, 80km west of the southern port city of Kismayo in a span of day after the recapture of Lower Shabelle region village of Aw Dheegle on Tuesday. Residents have seen heavily armed soldiers thrusting deeper into Berhani.

Meanwhile, the allied battalions raided Al Shabaab hideouts in Qudus, another far-flung terrorist hotbed in Lower Jubba. No casualties have been disclosed to the media yet.

Beleaguered militant group previously lost large chunk of territories in joint pushes by Somali National Army and African Union forces.
Posted by: Steve White || 12/24/2015 00:00 || Comments || Link || E-Mail|| [312 views] Top|| File under:
Africa North
Two more IS murders in Sirte
Tripoli, 23 December 2015:

Two young men were executed on a roundabout in Sirte by a terrorist wearing the blue uniform of the new IS police force, who shot them in the back of the head with a pistol.

The victims, named locally as Amjad Mohamed Ben Sassi and Ismail Saad Toumi, were picked up during the August uprising against IS, which followed the murder of a popular imam. Scores of locals were killed by the terrorists immediately after the revolt. It is unclear why these two men were spared until today.

Posted by: badanov || 12/24/2015 00:00 || Comments || Link || E-Mail|| [170 views] Top|| File under:
Tunisia Extends State of Emergency for Two Months
[ALMANAR.LB] Tunisia extended on Tuesday for another two months a state of emergency imposed after a deadly November bus bombing claimed by the Takfiri
...an adherent of takfir wal hijra, an offshoot of Salafism that regards everybody who doesn't agree with them as apostates who must be killed...
group, the presidency said.

President Beji Caid Essebsi has "decided on an extension of the state of emergency over all the territory" of the country "until February 21, 2016", a statement said.

It had been due to expire on Wednesday. It was imposed on November 24 following a

suicide kaboom

in the capital that killed 12 presidential guards.

The measure gives authorities the power to prohibit strikes by workers and meetings that might stoke unrest, as well as to close entertainment venues and bars and to censor the press.

In addition to the state of emergency, the authorities also imposed a curfew on Tunis and closed the border with Libya, where

Sherlocks

believe the attack was planned.

Both of those measures were lifted earlier this month.

Tunisia, the cradle of the Arab Spring uprisings, has been plagued by

krazed killer

violence since the 2011 overthrow of longtime dictator Zine El Abidine Ben Ali, with three ISIL-claimed attacks this year.

The earlier attacks -- at the capital's National Bardo Museum and on a hotel near the Mediterranean resort of Sousse -- killed a total of 60 people, all but one of them foreign tourists.

Posted by: Fred || 12/24/2015 00:00 || Comments || Link || E-Mail|| [158 views] Top|| File under: Arab Spring
Africa Subsaharan
HRW Accuses Nigeria Soldiers of Killing Children in 'Planned Attack'
[ALMANAR.LB] The Human Rights Watch


... During the fiscal year ended June 30, 2011, HRW received a pledge from the Foundation to Promote Open Society, of which George Soros is Chairman, for general support totaling $100,000,000. The grant is being paid in installments of $10,000,000 over ten years.Through June 30, 2013, HRW had received $30,000,000 towards the fulfillment of the pledge....


accused on Wednesday the Nigerian soldiers of "killing unarmed Shiite children with no provocation before unjustified raids" that killed hundreds of the community in the country 12 days weeks ago.

"It is almost impossible to see how a roadblock by angry young men could justify the killings of hundreds of people. At best it was a brutal overreaction and at worst it was a planned attack on the minority Shia group," said the Africa director of Human Rights Watch, Daniel Bekele.

The Nigerian army committed on Dec. 12 a massacre against the Islamic Movement of Nigeria (IMN) killing dozens of faithful who were attending a religious ceremony in Hussainiyyah Baqeeyatullah in the northern city of Zaria. The second day, the army raided Sheikh Zakzaky's house without any charge or previous notification, locked away
Drop the heater, Studs, or you're hist'try!
him and killed his wife.

Two days after the massacre, Nigerian troops evacuated in trucks the bodies of the

deaders

and buried them to hide to hide tolls, the same way used by Al-Saud to evacuate the bodies of the pilgrims who died during the Mina stampede in Soddy Arabia


...a kingdom taking up the bulk of the Arabian peninsula. Its primary economic activity involves exporting oil and soaking Islamic rubes on the annual hajj pilgrimage. The country supports a large number of princes in whatcha might call princely splendor. When the oil runs out the rest of the world is going to kick sand in the Soddy national face...


this year.

As many as 1,000 people may have been killed in Nigeria, rights activists say, protests were held in Nigeria's mainly Muslim north and have been spread to Tehran, Beirut and New Delhi.

The IMN said Tuesday that people

maimed

in the attacks are dying in military and police detention because they are being denied medical care, including head of the movement, Sheikh Ibrahim al-Zakzaky.

IMN Spokesman Ibrahim Musa also said the Kaduna state government has destroyed the property of the movement followers, estimated 3 million followers, adding that an IMN-led school and cemetery were bulldozed Monday.

Posted by: Fred || 12/24/2015 00:00 || Comments || Link || E-Mail|| [166 views] Top|| File under:
Arabia
Yemeni resistance captures 45 rebels
Yemeni national resistance fighters captured 45 Iranian-backed rebels and killed at least 30 others in an attack on their positions in North Yemen.

Yemen Press news website said the attack targeted the Houthis and their allies in Shaaf area in the Northern Al Jawf governorate on Tuesday.

It quoted military sources as saying the fighters seized rebel positions and a large quantity of weapons and ammunitions.

"The resistance men also captured 46 Houthis and killed more than 30 other rebels," a resistance source told the network.

In another development, a Saudi newspaper reported that deposed President Ali Abdullah Saleh sent troops to the edge of the capital Sanaa to stop government forces and the resistance from invading the city.

"He sent units from the loyal Republican Guards…apparently he wants to push the battle for Sanaa outside the city as government forces move closer," the Arabic language daily Asharqalawsat said, quoting military sources.

It said the coup insurgents in Sanaa have gone on high alert following the advance of government forces close to the capital in the past few days.

"They are massing troops and deploying checkpoints in the areas and mountains surrounding the capital…they are also stacking large quantities of weapons…it seems they are preparing for an offensive by the army and resistance," a source said.
Posted by: badanov || 12/24/2015 00:00 || Comments || Link || E-Mail|| [166 views] Top|| File under:
Iran, Oman Launch Navy Drills at Strait of Hormuz
[ALMANAR.LB] Iranian and Omani Navy forces started a joint rescue and relief operations in the southern Iranian waters on Wednesday.

Commander of Iran's First Naval Zone Admiral Amir Hussein Azad said that the two-day maritime drill kicked off in east of the Strait of Hormuz and will continue in the Persian Gulf waters.

The joint drill aims to guarantee security of all ships which pass through the region, he added.

He said all Iran's maneuvers are aimed at conveying a message of peace and friendship to regional countries and helping the development of security in the region.

He noted that Iran adopts measures to strongly restore security to the region, particularly to the neighboring countries.

Iran and Oman have so far held several naval relief and rescue drills aimed at enhancing readiness for providing relief services, conducting rescue operations, improving the level of regional cooperation and exchanging experience.

Iran's Navy has increased its presence in high seas to protect naval routes and provide security for merchant vessels and tankers.

In line with international efforts against piracy, the Iranian Navy has also been conducting patrols in the Gulf of Aden since November 2008 in order to safeguard merchant containers and oil tankers owned or leased by Iran or other countries.

Iran's Navy has managed to foil several attacks on both Iranian and foreign tankers during its missions in international waters.

Posted by: Fred || 12/24/2015 00:00 || Comments || Link || E-Mail|| [227 views] Top|| File under: Govt of Iran
Drone strike kills four Al-Qaeda suspects in Yemen
[ECONOMICTIMES.INDIATIMES] A presumed US drone strike has killed four suspected members of Al-Qaeda in central Yemen, a security official said Wednesday.

The raid targeted their vehicle on Tuesday evening near the border of Baida and Shabwa provinces, the official said.

The United States is the only country known to operate armed drones over Yemen.

It has kept up strikes on

gunnies

during months of fighting between pro-government forces and Shiite

Houthis

who control the capital.
Posted by: Fred || 12/24/2015 00:00 || Comments || Link || E-Mail|| [158 views] Top|| File under: al-Qaeda in Arabia
Caucasus/Russia/Central Asia
Russia rearms Kyrgyzstan as security deteriorates in Afghanistan
Russia has stepped up rearming the armed forces of Kyrgyzstan amid concerns that the deteriorating security situation in Afghanistan could affect the Central Asian countries.

According to Russian Defense Minister Sergei Shoigu the step by Moscow has been taken in a bid to counter the threats posed by the emergent Islamic State terror group in Afghanistan.

"From our side, we are doing everything possible in order to complete the plan for rearming the Kyrgyz Armed Forces so that they can counter threats that are coming [out of Afghanistan]," Shoigu quoted by the State-run RIA news agency said.

Russia is also having a military airbase in Kant near the Kyrgyz capital Bishkek.

The remarks by Shoigu comes as the security situation in Afghanistan has rapidly deteriorated during the recent months as the Taliban-led insurgency has been rampant.

There are also concerns that the loyalists of the Islamic State of Iraq and Syria (ISIS) terrorist group has stepped up efforts to further expand the group's foothold in country.

In latest efforts to recruit more loyalists, the terror group launched an FM radio which can be heard in parts of eastern Nangarhar province, including the provincial capital city of Jalalabad.

Meanwhile, the commander of the US and NATO forces in Afghanistan, Gen. John Campbell, said earlier that the loyalists of the terror group are attempting to establish a regional base in Jalalabad city.

Gen. Campbell further added that foreign militants from Syria and Iraq had joined the loyalists of the terror group in Nangarhar province as they try to consolidate links with the leadership of the terror group based in Syria and Iraq.
Posted by: badanov || 12/24/2015 00:00 || Comments || Link || E-Mail|| [522 views] Top|| File under:
Down Under
Australia Arrests Two Planning to Target Naval Base
[ALMANAR.LB] Two men were nabbed
Drop the heater, Studs, or you're hist'try!
on Wednesday during a counter-terrorism operation in Sydney, with a key Australian naval base among locations they were allegedly targeting, police said.

Their detention comes just weeks after five people were held over a plot aimed at an Australian government building.

Following the latest raids, Abdullah Salihy, 24, was charged with making a document likely to facilitate a terrorist attack while Mohammad Almaouie, 20, was accused of conspiracy to "do an act in preparation to commit a terrorist act".

Both were refused bail.

Their arrests are part of Appleby, a rolling operation investigating people suspected of being involved in domestic acts of terrorism, Australians fighting in Syria and Iraq and the funding of terrorist organizations.

So far, 11 other people have been charged with terror-related offences since Appleby was set up last year.

Police have been focusing on a group of about 20 young men who they claim are committed to carrying out a terrorist attack in Australia.

Burn said the 20-year-old arrested Wednesday was associated with five men, including a 15-year-old boy, charged earlier this month over a plot targeting a government building, which also stemmed from evidence uncovered last year.

Authorities have been on high alert for potential attacks since last year.

Six attacks in Australia have been foiled over the past year, according to the government, but several have taken place, including the terror-linked murder of police employee Curtis Cheng in October.

Posted by: Fred || 12/24/2015 00:00 || Comments || Link || E-Mail|| [213 views] Top|| File under: Moslem Colonists
Europe
Frenchman Who Decapitated Boss Kills Himself in Jail
[ALMANAR.LB] A

Frenchie

who killed his boss and pinned his severed head to a fence at an industrial gas factory has

did away with himself

in his jail cell, prison authorities said Wednesday.

Yassin Salhi, 35, hanged himself from the bars of his cell using electrical cable on Tuesday night, according to authorities at Fleury-Merogis prison, in the southern suburbs of

Gay Paree

.jail in

La Belle France



The deliveryman carried out the grisly attack on employer Herve Cornara in Isere, southeastern

La Belle France

in June, displaying his boss's head outside the plant surrounded by

bad boy

flags.

After sending pictures of the scene to a friend who had left to join the Takfiri
...an adherent of takfir wal hijra, an offshoot of Salafism that regards everybody who doesn't agree with them as apostates who must be killed...
groups in Syria, he tried to blow up the facility by driving his van into gas canisters, but was incarcerated
Drop the rod and step away witcher hands up!
and remanded

in jug

.

Salhi had been placed in solitary confinement but was not considered a suicide risk.

Prison authorities had previously said he hanged himself using bed sheets.

He had always disavowed any religious motive for his crime, saying it was a personal dispute with his boss, but prosecutors were pressing charges of

bad boy

-related terrorism.
Posted by: Fred || 12/24/2015 00:00 || Comments || Link || E-Mail|| [430 views] Top|| File under:
The Grand Turk
Suspected bomb kills one at Istanbul airport, investigation launched
[IN.REUTERS] One person was killed when an

kaboom

hit an Istanbul airport overnight and damaged five planes, a Turkish minister said, adding that it was still too early to confirm whether the blast had been caused by a bomb.


Makes sense. It exploded, so we suspect it's a bomb. Coulda been a propane tank or... ummm... something else.


The blast at Sabiha Gokcen, the city's second airport and located on its Asian side, occurred shortly after 2:00 a.m. (midnight GMT), local budget carrier Pegasus said, fatally wounding a cleaner on one of its planes.

"There was damage to five airplanes in total due to the impact of shrapnel. Weakness in the airport's security is out of the question. All international security standards are being implemented," Transportation Minister Binali Yildirim told

news hound

s.

"On the cause of the incident, security and intelligence teams are carrying out investigations. But it's too early to reach a verdict or comment on it yet."

Bomb attacks by Kurdish, leftist and Islamist

snuffies

are common in The Sick Man of Europe Turkey


...the only place on the face of the earth that misses the Ottoman Empire....


. A three-decade-old conflict between the state and the

krazed killer

Kurdistan Workers Party (PKK) has flared up in the mainly Kurdish southeast since the collapse of a ceasefire in July.
Posted by: Fred || 12/24/2015 00:00 || Comments || Link || E-Mail|| [172 views] Top|| File under:
India-Pakistan
9 'militants' killed in Balochistan clashes
QUETTA: Nine suspected militants and two security personnel were killed in gunbattles in Kech and Kalat districts early on Wednesday, official sources said.

A six-year-old girl also lost her life in Kech, apparently in crossfire.

The clashes started between the Frontier Corps and militants when security personnel came under attack in Bal-Nagore area of Kech district, resulting in the killing of two troops.

A heavy exchange of fire continued for hours. "Eight militants have been killed in the gunbattle," the FC spokesman said.

"Two FC soldiers have also lost their lives," he said and claimed that Abdul Ghani, brother of a leader of the banned Baloch Republican Army Mama Bugti, was among the dead.

He claimed that the area had been cleared and a checkpost had been set up there to keep an eye on suspicious movements. He said that a search operation was under way in the area.

In the other clash, a leader of the banned Baloch Liberation Front (BLF) was killed in Bencha area of Kalat district.

According to the FC spokesman, troops were combing the area on the basis of intelligence that militants wanted for their involvement in various subversion activities were present there. During the search, an exchange of fire took place between security forces and militants, resulting in the killing of the BLF leader. His identity was not disclosed.

A large quantity of arms and ammunition was seized from Bencha and Bal-Nagore areas.

In a separate action, the FC personnel also seized ammunition from an area of Mastung.

Our Correspondent in Gwadar adds: Bodies of five suspected militants who had been killed in Bal-Nagore were brought to hospital.

Four of them were identified as Altaf, a resident of Bal-Nagore; Dad Jan, a resident of Darmakol Pedarak; Balaach, a resident of Syedan Bal-Nagore; and Faqeer Bugti. The body of six-year-old Smreen Fida was also brought to the hospital.

Published in Dawn, December 24th, 2015
Posted by: badanov || 12/24/2015 00:00 || Comments || Link || E-Mail|| [173 views] Top|| File under:
Roadside explosion kills three in Mohmand Agency
PESHAWAR: A roadside bomb attack on Wednesday killed at least three people including two children in the Mohmand tribal region near the Afghan border, officials said.

It was the third attack in as many days in the Mohmand Agency, one of seven such semi-autonomous districts where the military has been battling Al-Qaeda and Taliban-linked militants for over a decade.

Two separate bomb attacks had on Monday killed at least three people and wounded two others including a senior Pakistan army official.

"An improvised explosive (IED) device planted along the roadside exploded as a vehicle carrying five people including a driver passed by, killing two children aged eight and 10 and the driver on the spot," a senior local administration official, Naveed Akbar, told AFP.

He said two passengers were injured in the attack.

"The security agencies are investigating the incident as the target of the attack is unclear," Akbar said, adding dozens of IEDs have been planted along roads in Mohmand.

The army has intensified its offensive since the Taliban's massacre of 153 people, 134 of them children, at a school in Peshawar last December.
Posted by: badanov || 12/24/2015 00:00 || Comments || Link || E-Mail|| [164 views] Top|| File under:
4 militants killed in Turbat gunbattle
QUETTA: Security forces claimed to have killed four suspected militants, including a key militant commander of a banned organisation during two different search operations in Balochistan's Turbat and Kalat areas on Wednesday morning.

At least two Frontier Corps (FC) personnel were also killed during exchange of fire with militants in Turbat's Bal-nagore area.

An FC spokesman told DawnNews that security forces launched a search operation against militants involved in attacks on security officials and civilians in various parts of Kech district's Turbat area.

He said there was an exchange of fire between security forces and miscreants in Bal-nagore.

"Six miscreants belonging to a banned militant organisation have been killed since yesterday," he said.

Two FC men were also killed in the clash.

Security forces also seized weapons from the possession of the miscreants, the spokesman added.

Intelligence agencies and FC personnel launched another operation against militants in Balochistan's Kalat district on Wednesday.

The FC spokesman said a key militant commander was killed during the operation. The commander belonged to a banned militant organisation operating in the area.

Earlier on Tuesday, three suspected militants were killed in a clash with security forces during a search operation in Turbat, bringing the total number of militants killed in the area since yesterday to six.

Balochistan, Pakistan's largest but least developed province, has remained under the grip of violence for over a decade which has claimed thousands of lives.

Posted by: badanov || 12/24/2015 00:00 || Comments || Link || E-Mail|| [156 views] Top|| File under:
Five terrorists killed in encounter
DERA GHAZI KHAN: Five alleged terrorists belonging to an outlawed Tehrik-e-Taliban Pakistan (TTP) were killed in an encounter with police on Wednesday.

It was a joint operation conducted by Counter Terrorism Department (CTD) Multan and its DG Khan wing at Wador which is a suburban area of the city.

CTD received information that some members of the outlawed organisation were riding a double cabin pick-up on Wador Road and planning to carry out some terrorists attack, a police official informed on condition of anonymity.
Posted by: badanov || 12/24/2015 00:00 || Comments || Link || E-Mail|| [156 views] Top|| File under:
'Police have identified more AQIS modules'
[INDIANEXPRESS] Sources in Delhi Police have claimed that the interrogation of Mohd Asif Abdul Rehman, Abdul Rehman and Zafar Masood, who were incarcerated
Youse'll never take me alive coppers!... [BANG!]... Ow!... I quit!
for alleged links with Al-Qaeda of Indian Subcontinent (AQIS), has helped them identify more modules of AQIS, an affiliate body of al-Qaeda.

Rehman, who was arrested from Cuttack Wednesday, had reportedly visited Karnataka and Jharkhand to deliver hate speeches in recent years, said police sources. The trio were in touch with at least 100 youths who they were indoctrinating, they added.

Abdul Rehman had allegedly sent Umar Hyderabadi, a youth from Hyderabad, for training at north
Wazoo in Pakistain, said the sources.

Cleric Rehman had sheltered two suspected Pakistain-based

turbans

who were later killed in an encounter in Lucknow. Sources said the

turbans

belonged to terror outfit Jaish-e-Mohammad
...literally Army of Mohammad, a Pak-based Deobandi terror group founded by Maulana Masood Azhar in 2000, after he split with the Harkat-ul-Mujaheddin. In 2002 the government of Pervez Musharraf banned the group, which changed its name to Khaddam ul-Islam and continued doing what it had been doing before without missing a beat...
. They stayed at Rehman's residence in Jagatpur in Cuttack. He met them when he was in Deoband between 1994 and 2001, said sources.

In 2001, these Pak nationals were killed in an encounter, following which Rehman went underground.

Rehman was arrested after police nabbed Mohd Asif, who is allegedly the Indian chief of AQIS, from Delhi's Seelamur Sunday. On Thursday, Zafar Masood, suspected to be an active member of AQIS from UP's Sambhal, was arrested.

Rahman had known Asif for the past few years and they exchanged messages in different media. Sources said the probe has also revealed that Rehman's brother Tahir Ali took shelter at his residence before his arrest.
Posted by: Fred || 12/24/2015 00:00 || Comments || Link || E-Mail|| [219 views] Top|| File under: al-Qaeda in the Indian Subcontinent
Massive searches for LeT comdr in Srinagar
[DAILYEXCELSIOR] Police today announced reward for the informants of seven wanted

gunnies

of Hizbul Muja-hideen belonging to Tral area of South

Kashmire

's Pulwama district by circulating posters while security forces had established check points on Srinagar Bypass after intelligence inputs of movement of top Laskhar-e-Toiba commander from North

Kashmire

to South

Kashmire

.

Police today pasted posters in Tral town of South

Kashmire

in which they sought information about seven most wanted

gunnies

from Tral area of South

Kashmire

. Police through posters sought information about these 7

gunnies

from general public and announced reward for such information.

These

gunnies

for whose information police announced rewards are Sabzar Ahmad Bhat alias Sabh Don son of Ghulam Hassan Bhat resident of Ruthsana in Tral, Aqib Ahmad Bhat alias Molvi alias Zeeshan son of Abdul Khaliq Bhat resident of Hyna Tral, Mohammad Ishaq Bhat son of Abdul Salam Bhat resident of Batgund Tral, Mohammad Asif Mir son of Mohammad Yusuf Mir resident of Dadsara Tral, Zakir Rashid Bhat son of Abdul Rashid Bhat resident of Noorpora Awantipora, Mohammad Ishaq Parray alias Newton son of Mohammad Ismail Parray resident of Laribal Tral and Shakir Ahmad Dar son of Ghulam Hassan Dar resident of Rathsuna Tral.

As per police sources, these

gunnies

are wanted for various militancy related incidents in South

Kashmire

including threatening the Panchs and Sarpanchs of the area and attacking them. They are also wanted for attacks on security forces.

Security forces are already searching these

gunnies

who are active in South

Kashmire

for last several years. They belonged to the Hizbul Mujahideen and have appeared in several photographs and videos with HM commander Burhan Wani of Tral.

In the meantime, police today established nakas at several places in Srinagar Bypass at Parimpora and Athwajan after inputs about the movement of a top Lashkar-e-Taiba
...the Army of the Pure, an Ahl-e-Hadith terror organization founded by Hafiz Saeed. LeT masquerades behind the Jamaat-ud-Dawa facade within Pakistain and periodically blows things up and kills people in India. Despite the fact that it is banned, always an interesting concept in Pakistain, the organization remains an blatant tool and perhaps an arm of the ISI...
commander from North

Kashmire

to South

Kashmire

.

Police frisked several vehicles at Parimpora that were coming from North

Kashmire

towards Srinagar in the afternoon.

Later in the evening, naka was established at Athwajan Bypass for several hours. The vehicles from North

Kashmire

that were on way to South

Kashmire

were mostly being frisked. The frisking of the vehicles led to massive traffic jam at this portion of the highway. However,


death is not the end. There remains the litigation over the estate...


no one was placed in durance vile
Drop the heater, Studs, or you're hist'try!
.


Posted by: Fred || 12/24/2015 00:00 || Comments || Link || E-Mail|| [177 views] Top|| File under: Lashkar e-Taiba
Iraq
ISIS executes two Iraqi teenage girl
F*ckers have no sense of humor


ERBIL – Extremists of the Islamic State (ISIS) executed two teenage girls in Mosul city in the northwestern Iraqi province of Nineveh for "mocking the Caliphate" through social media, local sources reported on Wednesday.

According to a statement by the Sharia Court in Mosul, the two girls have mocked the ISIS self-declared Caliphate through their accounts on Twitter and Facebook.

After two days of arrest, both teenage girls were hanged to death.

"The execution took place in front of dozens of people in the Toub square in Mosul," local media activist Abdullah al-Mallah told ARA News.

"The shocking incident has angered the residents of the city. But once a decision is issued by the Sharia Court, nobody dares to protest against it because of the severe punishment in such cases," al-Mallah said.

The dead bodies of the two victims remained hanged in the square until Wednesday midnight. ISIS militants have reportedly prevented the families of the victims from taking the bodies, saying that those will be buried in a confidential location.

The Sharia Court described the two teenage girls as 'infidels', stressing they cannot be buried in the Muslim graveyard of Mosul.
Posted by: badanov || 12/24/2015 00:00 || Comments || Link || E-Mail|| [394 views] Top|| File under:
ISIS 'health minister' killed in a U.S. strike in Mosul
From the "You had one job" department


QAMISHLI – The U.S.-led coalition conducted on Wednesday an airstrike on Iraq's northwestern city of Mosul, targeting the health minister of the Islamic State (ISIS) radical group. Falah Hassan Ali al-Saqlawi (aka Dr Omar), the health minister of the ISIS self-declared Caliphate, was reportedly killed in the U.S.-led airstrike.

Speaking to ARA News in Mosul, an informed source confirmed the death of al-Saqlawi in the airstrike that hit his car in the al-Zira'a neighborhood in western Mosul.

"The U.S.-led strike bombed Dr Omar's car in front of the al-Imam al-A'zam college in the al-Zira'a neighborhood on Wednesday afternoon," the source said, under the condition of anonymity.

The Iraqi army also confirmed in a statement the death of al-Saqlawi in the airstrike, adding that at least eight other ISIS militants were killed in the same raid.
Posted by: badanov || 12/24/2015 00:00 || Comments || Link || E-Mail|| [379 views] Top|| File under:
4 wounded in car bomb attacks in Diyala province
(IraqiNews.com) Baghdad – On Wednesday, a security source in Diyala Province stated, that four people were wounded in two car bombings that took place in al-Khalis District.

The source said in a statement obtained by IraqiNews.com, "Today, two car bombs, one of which was emplaced near a religious shrine and the other at the entrance of a popular gathering in the district, exploded simultaneously, injuring four people in addition to inflicting material damage to a number of nearby shops and houses."

He added, "The two explosions took place near the international road linking Kirkuk and Baghdad," pointing out that, "A security force blockaded the area of the explosions and transferred the wounded to a nearby hospital to receive treatment."
Posted by: badanov || 12/24/2015 00:00 || Comments || Link || E-Mail|| [173 views] Top|| File under:
ISIS troops forced out of Ramadi
(IraqiNews.com) Anbar – On Wednesday, a security source in al-Anbar Province stated, that dozens of ISIS elements escaped from Ramadi to al-Sjarih and al-Sofya areas east of the city.

The source said in a statement obtained by IraqiNews.com, "Dozens of ISIS elements escaped from the government complex and the center of Ramadi areas to al-Sjarih and al-Sofya east of the city," adding that, "The escape is a result of the progress of the security forces in retaking Ramadi areas and the violent strikes of the Iraqi army artillery and Air Force on ISIS headquarters in the center of the city."

Earlier today (Wednesday, December 23, 2015), another security source in al-Anbar province stated, that Anti-Terrorism forces are prepared to storm al-Haouz area in the center of Ramadi.
Posted by: badanov || 12/24/2015 00:00 || Comments || Link || E-Mail|| [719 views] Top|| File under:
2 die in bomb attack in Nahrawan area
(IraqiNews.com) Baghdad – On Wednesday, a source in the Iraqi Ministry of Interior announced, that 11 people had been either killed or wounded in bomb blast south of Baghdad.

The source said in a statement followed by IraqiNews.com, "This morning, a bomb exploded in Nahrawan area south of Baghdad, killing two people and wounding nine others," adding that, "A security force rushed to the area and transferred the wounded to a nearby hospital for treatment and the dead bodies to the forensic medicine department, while an operation was carried out to search for the perpetrators of the bombing."
Posted by: badanov || 12/24/2015 00:00 || Comments || Link || E-Mail|| [162 views] Top|| File under:
1 dead in Baghdad bomb blast
(IraqiNews.com) Baghdad – On Wednesday, a source in the Iraqi Ministry of Interior announced, that nine people had been either killed or wounded in bomb blast north of Baghdad.

The source said in a statement followed by IraqiNews.com, "This morning, a bomb exploded near the aluminum plant in al-Rashidiya area north of Baghdad, killing one person and wounding eight others," adding that, "A security force rushed to the area and transferred the wounded to a nearby hospital for treatment and the dead body to the forensic medicine department, while an operation was carried out to search for the perpetrators of the bombing."
Posted by: badanov || 12/24/2015 00:00 || Comments || Link || E-Mail|| [166 views] Top|| File under:
Iraqi brigade commander dies in Fallujah
(IraqiNews.com) Anbar – On Tuesday, a security source in Anbar Province stated, that the Deputy Commander of the second regiment of the army's eighth brigade was killed by an ISIS sniper in Amiriyah Fallujah.

The source said in a statement received by IraqiNews.com, "ISIS had carried out an attack on the security forces and tribes of al-Hashd al-Shaabi defense lines in the western axis of Amiriyah Fallujah (23 km south of Fallujah).

He added, "The confrontations resulted in the death of Major Hakim al-Shamry by an ISIS sniper, in addition to 6 elements of the organization," pointing out that, "ISIS gangs had withdrawn after suffering human and material losses."

Noteworthy, Security forces and tribes of al-Hashd al-Shaabi control al-Amiriyah district south of Fallujah and repel any attacks carried out by ISIS elements on the district.
Posted by: badanov || 12/24/2015 00:00 || Comments || Link || E-Mail|| [179 views] Top|| File under:
Iraqi clearing operation in Ramadi nets 40 dead ISIS
(IraqiNews.com) Anbar – On Tuesday, the local council of Khalidiya District in Anbar Province announced, that 40 elements of ISIS were killed in the cleansing battles in the center of Ramadi, while emphasized that the security forces are going to purge the government complex shortly.

The Head of Khalidiya Council Ali Dawood said, "The security forces began purging the center of Ramadi from three axes including Albu Diab and Albu Fahd areas in the northern axis, Haouz area in the southern axis and Husaibah area in the eastern axis," noting that, "40 ISIS elements were killed during the operations."

Dawood added, "The security forces shelled ISIS using artillery and rockets, destructing nine car bombs and three missile vehicles, in addition to a fuel reservoir in the Russian neighborhood west of Ramadi," pointing out that "The security forces are going to purge the government complex shortly."
Posted by: badanov || 12/24/2015 00:00 || Comments || Link || E-Mail|| [179 views] Top|| File under:
US and allies conduct 32 air strikes against IS in last day
The United States and its allies have conducted 24 air strikes against Islamic State in Iraq and eight in Syria on Tuesday, the coalition leading the operations said in a statement.


Wanna bet that the number of bombs released was less than 32?

In Iraq, eight strikes hit near the Islamic State stronghold of Mosul, destroying targets including weapons, vehicles, fighting positions and wounding a militant fighter, the coalition said on Wednesday. Four of the strikes were near Ramadi, where Iraqi troops were fighting to retake the city from Islamic State, it said.

U.S.-led air strikes also were launched near seven other Iraqi cities including Sinjar, Tal Afar, Fallujah and Kisik.

In Syria, air strikes destroyed fighting positions, machine guns, mortar systems and other targets in Raqqa, Mar'a, Hasakah, al Hawl and Manbij, the coalition said
Posted by: Steve White || 12/24/2015 00:00 || Comments || Link || E-Mail|| [179 views] Top|| File under:
Israel-Palestine-Jordan
Three Israelis wounded in latest Jerusalem stabbing attack
Israeli security forces shot dead two Palestinians who had gone on a stabbing spree along a popular walkway in Jerusalem wounding three people in what police described as a "terrorist attack".

Wednesday's stabbings took place right outside the Jaffa Gate, one of the main entrances to Jerusalem's walled Old City.

"Paramilitary border policewomen saw terrorists armed with knives stabbing a man," police spokeswoman Luba Samri said. "They fired toward the terrorists and neutralized them."
She added that the two Palestinians were killed.

Three Israelis were seriously wounded in the attack, according to emergency medical workers and Samri said one of the victims may have also been wounded by police gunfire.

Samri said the assailants were from the West Bank and local mosques mourned their deaths.

Almost daily stabbings, shootings and car-rammings by Palestinians have killed 19 Israelis and a US citizen since October. Israeli forces or armed civilians have killed at least 118 Palestinians, 70 of whom authorities described as assailants, while others died in clashes with security forces.
Two terrorists, both formerly in Israeli custody, stab two people, wounding one seriously and the other fatally, before being shot by Border Guards; third person succumbs to gunfire wounds, possibly inflicted when security forces fired at the terrorists.
Posted by: Steve White || 12/24/2015 00:00 || Comments || Link || E-Mail|| [158 views] Top|| File under:
Southeast Asia
Indonesia: Plot foiled to kill officials, Shiite followers
[KSL] Indonesian police said Monday they have foiled a plot to kill government officials, law enforcement officers and others by suspected Muslim

snuffies

incarcerated
Youse'll never take me alive coppers!... [BANG!]... Ow!... I quit!
over the weekend.

Security was raised at airports, the presidential palace, foreign embassies and shopping malls, and the government said it will deploy more than 150,000 personnel to safeguard public places and churches across the country.

Information from the U.S., Australia and Singapore helped Indonesian police discover that the attacks were planned for the year-end holiday season, national police chief Gen. Badrodin Haiti said.

"This is the result of sharing intelligence to combat international evil," Haiti said. "There is a possibility of other groups, and we will continue to pursue them."

Anti-terror police arrested nine men over the weekend in five cities on Indonesia's main island of Java.

Those arrested included Zaenal, who is thought to have planned to be a

jacket wallah

in one of the attacks, and Asep Urip, a teacher at an Islamic boarding school who allegedly received funds from Indonesian

snuffies

who are joining the Islamic State
...formerly ISIS or ISIL, depending on your preference. Before that al-Qaeda in Iraq, as shaped by Abu Musab Zarqawi. They're very devout, committing every atrocity they can find in the Koran and inventing a few more. They fling Allah around with every other sentence, but to hear the pols talk they're not really Moslems....
group in Syria, national police

front man

Maj. Gen. Anton Charlian said at a separate news conference.

Their interrogation led police to arrest several other suspects who had been sought since a raid on their bomb-making factory in Klaten town last year, he said.

They have expertise in shooting and bomb-making because of their membership in Jemaah Islamiyah, an al-Qaeda-linked Southeast Asian group blamed for the deadly 2002 nightclub bombings on the Indonesian resort island of Bali, Charlian said.

"This group has collaborated with those who returned from war in Syria," he said. "They want to perform a 'concert' to attract international news coverage of their existence here."

He cited a document seized from the group that described the planned attacks as a "concert."

Charlian said police have identified about 240 people who have returned home out of at least 800 Indonesians who have traveled to the Middle East to join IS.

Posted by: Fred || 12/24/2015 00:00 || Comments || Link || E-Mail|| [173 views] Top|| File under: Islamic State
Narathiwat bomb slightly injures seven soldiers
[
Bangkok Post] Seven Thai soldiers were slightly wounded by a bomb blast in Narathiwat province on Wednesday. Rueso district police chief Ruangsak Buadaeng said the attack occurred shortly after midnight when 16 soldiers from an infantry company were returning to their base.

The soldiers had been dispatched to a local village after receiving information militants were hiding there after hurling a hand grenade at a traffic police checkpoint in Rueso district on Monday. They found no sign of insurgents in the village. Shortly after leaving the village on two pickup trucks the bomb explosion hit the first vehicle and wounded the troops.
Posted by: ryuge || 12/24/2015 00:00 || Comments || Link || E-Mail|| [222 views] Top|| File under: Thai Insurgency
Syria-Lebanon-Iran
Syrian rebels launch new attack against ISIS in Kobane
ARA News

KOBANE – The western-backed Syrian Democratic Forces (SDF) launched a new military campaign against the radical group of Islamic State (ISIS) in the southern countryside of Kobane, after months of combating ISIS militants in Hasakah province, northeastern Syria.

The Kurdish-Arab alliance of the SDF clashed with ISIS jihadists in southern Kobane on Wednesday midnight, and recaptured the village of Saharij after expelling the radical group.

At least seven militants of ISIS were killed and several others injured in the clashes, according to military sources.

"The clashes coincided with airstrikes by the U.S.-led coalition on Daesh positions in the vicinity of Sarrin town south of Kobane," Kurdish fighter in the SDF ranks Sarhad Abbas told ARA News, using another acronym for ISIS.

"This was the first SDF operation in southern Kobane," Abbas said. "We promise our people that we will soon liberate the entire region from Daesh terrorists."

In February, the Kurdish forces of the People's Protection Units (YPG) regained the city of Kobane and large areas in its countryside after fierce battles with ISIS. Since the establishment of the SDF, the Kurdish forces started launching joint operations alongside allied Arab and Christian armed forces in northern Syria, in a bid to expel the ISIS radical group from the region.

Reporrting by: Hozan Mamo

Source: ARA News
Posted by: badanov || 12/24/2015 00:00 || Comments || Link || E-Mail|| [174 views] Top|| File under:
Syrian Army Strikes ISIL in Deir Ezour, Other Provinces
[ALMANAR.LB] The army has repelled an ISIL assault on military posts in Deir Ezzor city and its units in other provinces continued operations against terrorists, killing many of them and destroying their hideouts and vehicles.

Damascus countryside

Army units advanced in the surroundings of Marj al-Sultan Military Airport and Harasta farms in operations carried out against al-Nusra
Continued on Page 49
Posted by: Fred || 12/24/2015 00:00 || Comments || Link || E-Mail|| [193 views] Top|| File under: Govt of Syria
Who's in the News
48
[untagged]
4
Islamic State
2
Taliban
2
Govt of Iraq
2
Govt of Pakistan
1
Commies
1
Thai Insurgency
1
Govt of Syria
1
al-Qaeda in Arabia
1
Houthis
1
Arab Spring
1
Lashkar e-Taiba
1
Govt of Iran
1
al-Qaeda in the Indian Subcontinent
1
al-Nusra
1
Moslem Colonists
Bookmark
E-Mail Me
The Classics
The O Club
Rantburg Store
The Bloids
The Never-ending Story
Thugburg
RSS Links
Gulf War I
The Way We Were
Bio
Merry-Go-Blog
Hair Through the Ages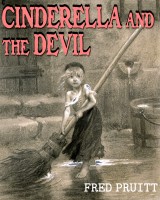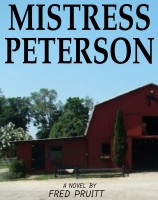 On Sale now!


A multi-volume chronology and reference guide set detailing three years of the Mexican Drug War between 2010 and 2012.

Rantburg.com and borderlandbeat.com correspondent and author Chris Covert presents his first non-fiction work detailing the drug and gang related violence in Mexico.

Chris gives us Mexican press dispatches of drug and gang war violence over three years, presented in a multi volume set intended to chronicle the death, violence and mayhem which has dominated Mexico for six years.
Click here for more information


Meet the Mods
In no particular order...


Steve White
Seafarious
Pappy
lotp
Scooter McGruder
john frum
tu3031
badanov
sherry
ryuge
GolfBravoUSMC
Bright Pebbles
trailing wife
Gloria
Fred
Besoeker
Glenmore
Frank G
3dc
Skidmark
Alaska Paul



Better than the average link...



Rantburg was assembled from recycled algorithms in the United States of America. No trees were destroyed in the production of this weblog. We did hurt some, though. Sorry.
18.206.168.65