Afghanistan
AC-130 In Support Of Trapped Operators Restricted Due To Fears Of '€˜Collateral Damage'
[Daily Caller] An AC-130 gunship was allegedly prevented from providing air support to a group of U.S. special forces under heavy fire from the Taliban due to fears that it could cause collateral damage, according to a report from SOFRep.com and a congressman's recent inquiry to the Department of Defense.

The soldiers from the U.S. Army's 19th Special Forces Group came under heavy fire from Taliban forces as they accompanied Afghan Forces on a mission in the town of Marjah in Helmand province as part of Operation Resolute Support Jan. 5.


Interesting. Members of the same unit as LTC Gibson, the SF officer who was ordered not to go to Benghazi.


According to one report, close air support for the 12-hour firefight that ensued was delayed and limited despite the availability of the gunship operating in the area, according to Jack Murphy, writing for SOFRep.com.

"Eventually, the command allowed AC-130 to fire a whopping two 40mm rounds into an open field," wrote Murphy, a former special forces soldier, "a weak show of force to the Taliban."

Army Col. Michael Lawhorn, spokesman for Operation Resolute Support, flatly denied these claims in emails to The Daily Caller News Foundation. "We conducted 12 airstrikes against various threats to the force ... [with] a combination of platforms," says Lawhorn. Included in the strikes were F-16 fighters and an AC-130, according to a report by Stars and Stripes.

By the time U.S. forces were reinforced, U.S. Army Staff Sgt. Matthew McClintock of the 19th Special Forces Group was dead, while two other U.S service members and an unnamed number of Afghans were wounded. In addition, a helicopter sent to evacuate the wounded took small-arms and mortar fire and ended up grounded, though it's unclear if the grounding was due to an in-air mishap, as some reports have indicated.



Related: Navy SEAL Congressman Leads Inquiry into Obama's Policies Leaving Troops In Harms Way in Marjah, Afghanistan




Posted by: Besoeker || 01/08/2016 07:27 || Comments || Link || E-Mail|| [609 views] Top|| File under:
ISIS judge amongst 18 killed in Blue on Blue fighting in eastern Nangarhar province
8 militants belonging to Daesh group have been killed and a number of others wounded in a clash with Taliban in eastern Nangarhar province.

Spokesperson for the police headquarters of Nangarhar told Khaama Press that the clash erupted in Farm-e-Chahar area of Bati Kot District on Wednesday.

According to Colonel Hazrat Hussain Mashriqiwal, those killed include the group's so-called military commander and judge for Bati Kot District.

Col. Mashriqiwal identified the judge as Mawlawi Atiullah.
He said Taliban also lost one fighter in the same clash.

"Before police arrived they made their way out of the area leaving eight dead bodies behind,' Col. Mashriqiwal added.

A photo of the dead bodies provided by Col. Mashriqiwal shows at least of them has been severely burnet.

However, it is unknown whether the person was burnt alive or after he died.

The clash erupts a day after they killed 31 of each other's fighters in two clashes in Bati Kot and Achin districts.

Nangarhar has turned into a hotspot of fanatics of the Islamic State of Iraq and Syria (ISIS) which also goes by its Arabic name Daesh. The group is trying to establish a regional command in Nangarhar.
Posted by: badanov || 01/08/2016 00:00 || Comments || Link || E-Mail|| [149 views] Top|| File under:
Africa Horn
Shaboobs raid army base near Baidoa, 10 soldiers dead
At least ten Somali National Army soldiers were killed and scores wounded when Al shabaab raided an army base near the strategic town of Baidoa, the regional capital of Baay, residents said. Al-Shabaab fighters riding pick-up trucks and using rocket-propelled grenades have attacked a military outpost at Gof-Gadud village, just 30 kilometers east of Baidoa town early on Thursday morning.

"Al shabaab militants attacked troops stationed at Gof-Gadud area near Baidoa city and killed SNA soldiers while many fighters from Al shabaab were also killed in the attack," said a local resident.

South west state spokesman Mohamed Mohamud Aser, confirmed to Radio Shabelle that the national army killed at least seven Al shabaab fighters in the repelled attack.

"Seven assailants and a member of government forces died as the attack was repelled," he said.
Posted by: Steve White || 01/08/2016 00:00 || Comments || Link || E-Mail|| [139 views] Top|| File under:
Islamic tutor jailed for 20 years in Kenya for preaching extremism
[DAWN] A court in Kenya has found a teacher at an Islamic school guilty of radicalising his students by teaching them extremism and sentenced him to 20 years in prison.

Magistrate Diana Mochache said on Thursday that Samwel Wanjala Wabwile, also known as Salim Mohammed, was found guilty of radicalising the Gotani primary school pupils.

Mochache says Wabwile, who also taught at a mosque in Gotani village in Kilifi county, had been hiding behind religion to promote extremism.

Kenya is battling recruitment of the country's youth by al-Qaeda's East African affiliate, Somalia-based al-Shabaab



... the personification of Somali state failure...


, and lately the Islamic State
...formerly ISIS or ISIL, depending on your preference. Before that al-Qaeda in Iraq, as shaped by Abu Musab Zarqawi. They're very devout, committing every atrocity they can find in the Koran and inventing a few more. They fling Allah around with every other sentence, but to hear the pols talk they're not really Moslems....
To prevent an escalation of Islamic radicalisation in Kenya, it is important that parents inform authorities if their children go missing or show tendencies of following violent extremism, Interior Ministry

front man

Mwenda Njokahad had earlier said.

Kenyan youth make up the largest contingent of

imported muscle

in al-Shabaab.

Al-Shabaab has carried out a wave of attacks in Kenya since it sent its troops to Somalia to fight the

Death Eater

s.
Posted by: Fred || 01/08/2016 00:00 || Comments || Link || E-Mail|| [315 views] Top|| File under: al-Shabaab
Africa North
Swiss woman abducted for 2nd time in northern Mali
Ay-Pee.At some point, Darwin wins.


Authorities in northern Mali say a Swiss woman who was once kidnapped by armed militants in 2012 has been abducted a second time.


"Once is happenstance, twice is coincidence.."


Witnesses say her door was found open Friday morning in the northern town of Timbuktu. Footprints in the sand showed where the attackers had apparently scaled the walls of her home.

A Malian intelligence official, who spoke on condition of anonymity as he was not authorized to talk to journalists , said it is not known which group is responsible.


"I can say no more"


Switzerland's Foreign Ministry says it is aware of a "suspected kidnapping of a female Swiss national in Mali."

Before, she wound up in the hands of extremist group Ansar Dine, who said when she was released that if she came back to Timbuktu they would kill her.


Well, then, there you go
Posted by: Frank G || 01/08/2016 09:07 || Comments || Link || E-Mail|| [347 views] Top|| File under:
Unknown assailants bomb gas pipeline in Egypt's North Sinai
[AlAhram] Unknown

turbans

bombed a main natural gas pipeline in Egypt's Sinai Penninsula on Thursday, Al-Ahram Arabic news website reported.

According to security sources, the blast took place in the Al-Midan area, west of the coastal city of Al-Arish. The assailants placed

bomb

s under the pipeline and detonated them remotely.

The

kaboom

lead to an interruption in natural gas supplying houses in the area.

No group has yet

grabbed credit

for the attack.

Gas pipelines in Sinai have been bombed dozens of times since the revolution in 2011, with the most recent attack in May 2015.
Egypt's most active

bully boy

group, the ISIS-affiliated Ansar Beit Al-Maqdis,

grabbed credit

for the bombing of a pipeline that carries gas to Jordan and Egypt's North Sinai region.

Security sources said unknown assailants on Thursday detonated

bomb

s under the pipeline near the El-Midan village in North Sinai -- a stronghold of the group's

bully boy

s, who swore allegiance to the ISIS group in 2014.

The group said it bombed the pipeline in a statement posted on Twitter Thursday and signed by 'Sinai Province', the name by which group refers to itself.

"God willing, not a drop of gas will reach Jordan until the caliphate permits," the statement said.

The blast left no casualties.
Posted by: trailing wife || 01/08/2016 00:00 || Comments || Link || E-Mail|| [253 views] Top|| File under:
After Zliten, Ras Lanuf targeted
Tripoli, 7 January 2016:

An explosion late this afternoon at a checkpoint in the oil terminal town of Ras Lanuf, 350 kilometres south west of Benghazi has killed at least four people. One of them was said to be a 16-year old youth whose family vehicle was caught in the blast.

Initial reports indicated there had been a car bomb at the town's eastern checkpoint, however, it is now reported that a suicide bomber targeted the Daem checkpoint manned by Ibrahim Jadhran's Petroleum Facilities' Guards (PFG).

Nine people are said to have been injured. Some are in critical condition.

As with today's suicide bombing in Zliten, 500 kilometres away, the so-called Islamic State is the prime suspect.

On Monday, it launched an attack on the oil terminal town of Sidra, just 25 kilometres further west, using four suicide bombers in two vehicles. As a result of the fighting and rocket attacks over two days, five oil storage tanks were set ablaze.

Yesterday, a PFG source in Ajdabiya told the Libya Herald that although IS forces had withdrawn from Sidra westwards to Ben Jawad, further IS attacks were expected imminently.

There are reports that Jadhran and PFG units have pursued IS and was involved in fighting today just east of Ben Jawad.

Meanwhile it is also reported that a Libyana mobile telecommunications relay station near Ajdabiya has been blown up by IS.
Posted by: badanov || 01/08/2016 00:00 || Comments || Link || E-Mail|| [175 views] Top|| File under:
IS admits Zliten slaughter
IS has this evening claimed responsibility for today's massacre at the Zliten security training school.

One internet site among a number used by the terrorists said that the suicide bomber who drove the explosive-filled water truck onto the parade ground was a Tunisian, whose nom de guerre was Abu Yakin Tunisi.

Although IS has already published a picture of Abu'l Abbas Al-Muhajar the suicide bomber responsible for the death of eight people at Ras Lanuf today, no picture of Tunisi has yet emerged.

The use of a Tunisian to carry out today's carnage at Zliten may well have been calculated. A backlash against Tunisia has already begun with some calls for action against Tunisia. Meanwhile the Tunisian government has gone out of its way to condemn the massacre.

Misrata joined other Libyan voices clambasting IS. However its Council of Elders also demanded that the Khalifa Ghwell administration in Tripoli "shoulder its responsibilities" for securing the lives of citizens and prosecuting criminals and terrorists, thus cleaning the infected roots of the nation.

Ghwell had been in Sebha yesterday with a number of his ministers. A spokesman told the Libya Herald that Ghwell had cancelled a foreign trip today to stay in Tripoli. However, he declined to say where Ghwell had been planning to travel.
Posted by: badanov || 01/08/2016 00:00 || Comments || Link || E-Mail|| [207 views] Top|| File under: Islamic State
Arabia
Soddy war birds hammer Sanaa
The Saudi-led coalition intensified airstrikes on the Yemeni capital of Sanaa on Wednesday, targeting the presidential palace and the airport, officials said.

The Saudi-US aggression strikes killed 20 people since Tuesday.

On Monday evening, a Saudi killing machine hit a center for blind people in Sanaa in an air raid by the Saudi-led coalition.

According to local reports, the Noor Centre for the Blind in the Safiah district of Sanaa was struck on Tuesday morning, along with an empty wedding hall.

Posted by: badanov || 01/08/2016 00:00 || Comments || Link || E-Mail|| [214 views] Top|| File under:
Aden airport handed over to Yemeni forces
Yemen's Popular Resistance forces have handed over the responsibility of protecting Aden International Airport, liberated last year from the rebel Houthi militia and forces loyal to now-ousted president Ali Abdullah Saleh, to a government security force.

A hand-over ceremony was held today at the airport in the presence of Yemeni cabinet ministers and senior officials who honored the personnel of the Popular Resistance force.

In statements at the airport, Yemeni of Minister of Transport, Murad Al Halemi, said he will have intense contacts to speed up the renovation of the airport in a record period of time.

Posted by: badanov || 01/08/2016 00:00 || Comments || Link || E-Mail|| [153 views] Top|| File under:
Bangladesh
Brother of slain IS IT expert finances local militants
[Dhaka Tribune] Police in Dhaka have claimed that the elder brother of Saiful Haque Sujan, a UK-based businessman who later became a computer hacker for the Islamic State
...formerly ISIS or ISIL, depending on your preference. Before that al-Qaeda in Iraq, as shaped by Abu Musab Zarqawi. They're very devout, committing every atrocity they can find in the Koran and inventing a few more. They fling Allah around with every other sentence, but to hear the pols talk they're not really Moslems....
and killed in an air strike in Syria on December 10, is also involved in terror financing in Bangladesh.

At least five family members and relatives of Saiful including his wife Saima Akhter Mukta and elder brother Ataul Haque Sabuj are currently working for the IS either in Syria or in Spain, several police officials confirmed to the Dhaka Tribune.

Saiful was killed near Raqqah in a US-led air strike.

Investigators claimed that they had foiled attempts of

murderous Moslem

activities in early December by arresting Saiful's father Abul Hasanat, 67, and four others with Tk39 lakh in their possessions.

Saiful owned iBacs Technologies, an IT firm established in 2005 in the UK. His brother Sabuj, who lives in Spain, is the managing director of the firm. Sabuj moved to Spain around six months ago and wed a converted Muslim woman.

The company operates business in the UK, the USA, Denmark, Jordan and Australia, according to the website.

Investigators said that they had launched probe against iBacs and its accounts after the arrest of the five persons in Dhaka. They found that iBacs is used as a platform for financing terror outfits in at least 10 countries.

Detectives said that the accused were collecting funds and recruiting members for a terrorist organization, but did not want to disclose the name of the outfit.

Police say Saiful's widow Saima, her youngest sister Rabeya Akhter Tumpa along with Saiful's friend Shariful Islam Emon, another UK-based IT entrepreneur, with three toddlers are currently working for the IS. Emon and his wife travelled to London with Saiful.

DB Inspector Kabir Hossain lodged a First Information Report with Tejgaon police in connection with the arrest on December 9.

The case was filed under the Anti-Terrorism Act accusing seven people -- Saiful and his two brothers Sabuj and Hasanul Haque Galib, 15; Saiful's father Hasanat; his brother-in-law Tajul Islam Shakil, 25; iBacs's Dhaka office Accountant Nahiduddozza Miah, 30, and a so-called house tutor Nahidul Islam Nahid, 19.

"We jugged
I ain't sayin' nuttin' widdout me mout'piece!
them in Dhaka when they were handing over Tk38.86 lakh to terrorists," DB Joint Commissioner Monirul Islam said.

According to the FIR, Hasanul and his father Hasanat, and Nahiduddozza, Nahidul and Tajul were active operatives of a

murderous Moslem

organization.

They gathered in front of TCB Bhaban in the capital's Karwan Bazar area on December 8 to carry out subversive activities in the capital. However,


those who apply themselves too closely to little things often become incapable of great things...


the case did not mention the name of the outfit they were working for. The money was seized from the possession of Hasanat.

Investigators said they were examining all the financial details of iBacs.

According to the FIR, Ataul and Saiful had sent the money to Nahiduzzaman recently through one Anwar of "Binimoy Money Exchange" in Motijheel to carry out

murderous Moslem

activities.

The police also interrogated Saiful's step mother Momtaz Begum, who had identified Saiful from his photograph, and her 12-year-old son Ehsanul Haque Sakib recently. Later they were released.

The family said Saiful had gone to the UK for studies in 2003. In late 2014, he took his pregnant wife and their son, and nephew Aman to London.
Posted by: Fred || 01/08/2016 00:00 || Comments || Link || E-Mail|| [156 views] Top|| File under: Islamic State
Europe
Charlie Hebdo anniversary: Paris police shoot man dead
[BBC] French police have shot dead a man who was apparently trying to attack a police station on the anniversary of the Charlie Hebdo attacks.

The suspect was carrying a meat cleaver and wearing a dummy suicide vest. A piece of paper found on his body "pledged allegiance" to so-called Islamic State and vowed revenge for French "attacks in Syria", AFP reported.

Officials have named him as a convicted thief, Sallah Ali, born in Morocco.

Minutes before he was shot, President Francois Hollande had praised police in a speech on last year's killings. Gunmen murdered 17 people in attacks, including at Charlie Hebdo magazine and a Jewish supermarket. In his address, Mr Hollande said 5,000 extra police and gendarmes would be added to existing forces by 2017 in an "unprecedented" strengthening of French security.

The Paris prosecutor's office says it is opening a terrorism investigation into the incident on Thursday, which took place in the 18th district in northern Paris.

French officials say the suspect, who was wielding the butcher's knife, shouted "Allahu Akbar!" (God is Great) outside a police station in Goutte d'Or, near Montmartre, before police shot and killed him.

Bomb disposal experts were brought in after wires were seen extending from his body, but officials later said a belt he was wearing did not contain any explosives.

His fingerprints were found to match fingerprints on police files after an arrest for theft in the south of France in 2013.

Anti-terror police and French intelligence services are treating the incident as a case of attempted murder.

Following the attack, a cordon was been set up around the area, and security was boosted at schools and on public transport networks in the city.

According to the prosecutor, it was at 11:30 that the man approached the police station in the Goutte d'Or before being shot. According to police accounts, it was also at 11:30 - exactly a year ago - that the Kouachi brothers began their attack on Charlie Hebdo. The presumption of a link must be very strong, especially after the authorities confirmed that this was for them a terrorist incident.
Posted by: Anguper Hupomosing9418 || 01/08/2016 00:00 || Comments || Link || E-Mail|| [213 views] Top|| File under: Islamic State
Home Front: WoT
Late last night: Suspect Confesses To Shooting Officer, Says He Did It In Name Of Islam
Authorities say a Philadelphia police officer is recovering after he was shot several times during an ambush late Thursday night in West Philadelphia.

Philadelphia police commissioner Richard Ross says the officer was sitting in his patrol car around 11:30 p.m. at 60th and Spruce Streets when a gunman fired 11 shots through the driver's side of the car.

Police are calling it an "attempted assassination."


IOW: Terrorism


In a press conference, Commissioner Ross said the gun used in the attack was a stolen police firearm.


So 0bean's new rules wouldn't have helped. Again.


"It was stolen back in October of 2013. It was reported and that is one of the things you regret the most when an officer's gun is stolen, when it is used against one of your own."

The officer, 33-year-old Jesse Hartnett, was struck three times in his arm, authorities say.

"Shots fired! I'm shot! I'm bleeding heavily!" Hartnett can be heard yelling on police radio.

Commissioner Ross says the suspect has given a full confession, saying he did it in the name of Islam.


I wonder if 0bean is going to question the guy's motives now.


Ross says, "According to him police bend laws that are contrary to the teachings of the Quran."


So in response, he tries to kill.


Sources say the suspect's full confession of the alleged attack was written down and recorded on video.


He'll end up pleading not guilty.


Police sources identify the suspect as Edward Archer, of Yeadon.

"When you look at the video, this is one of the scariest things I've ever seen," Commissioner Ross said. "This guy tried to execute the police officer. The police officer had no idea he was coming. It's amazing he's alive."

Commissioner Ross said later, "We're thankful to God he's here today because it easily could've been a police funeral."

Hartnett was taken to Penn Presbyterian Medical Center where he underwent surgery for a broken arm. Ross says the officer's arm suffered significant damage and that he has a long road to recovery, but he is expected to be okay.

His father, Robert Hartnett says, "It's going to be a tough road, but he's a tough guy... I told him I love him, and I'm proud of him and he is an excellent person."

Hartnett returned fire and struck the 30-year-old suspect at least three times. The suspect tried to escape on foot, authorities say, but was quickly caught and taken to the hospital.

Sources say the wounded officer told investigators that Archer walked up to the car, appeared to be about to ask for directions when he pulled a 9 mm and opened up with 13 shots. The officer was hit then fired back and the suspect was also wounded, but he does not have life-threatening injuries.

DA Seth Williams says "I'm very thankful the officer is alive. This shows us the need for smarter laws when it relates to guns on the street. My office is going to do all that we can to ensure the defendant is held accountable to the fullest extent of the law."


You can't defeat criminals with "smarter" laws, whatever that means. "Smart" would be to deport him and his family.


Pennsylvania Governor Tom Wolf released the following statement: 'We are thankful that Officer Hartnett is alive and not facing life-threatening injuries after being ambushed. We wish him and his family the best during his recovery. This alleged intentional act of violence against an officer seeking to help a fellow citizen is horrifying and has no place in Pennsylvania.'


Our enemies think otherwise.


Hartnett is an 18th district officer with five years on the force.

The FBI is now assisting in the investigation.


I wonder if they are operating under 0bean's enlightened guidance, or if he has learned to step out of these kinds of things.
Posted by: gorb || 01/08/2016 13:38 || Comments || Link || E-Mail|| [476 views] Top|| File under:
Iraqi immigrant arrested in Sacramento on terror charges
Federal agents have arrested an Iraqi refugee in Sacramento on a charge that he lied to immigration authorities over his ties to terror groups and travel to Syria, where he allegedly fought before returning to the United States in 2014.


Thank goodness he was thoroughly vetted prior to allowing him in the country...

Aws Mohammed Younis Al-Jayab, 23, an Iraqi-born Palestinian, is named in a criminal complaint filed Wednesday in federal court in Sacramento and unsealed late Thursday as word of his arrest began to spread. He is to appear in federal court on Friday at 2 p.m.

"Aws Mohammed Younis Al-Jayab allegedly traveled overseas to fight alongside terrorist organizations and lied to U.S. authorities about his activities," U.S. Assistant Attorney General John Carlin said in a statement. "The National Security Division's highest priority is protecting the nation from terrorism, and we will continue to hold accountable those who seek to join or aid the cause of terrorism, whether at home or abroad."

The arrest of Al-Jayab, who is being held in the Sacramento County jail without bail, was confirmed by U.S. Attorney Ben Wagner's office in Sacramento.

"According to the allegations in the complaint, the defendant traveled to Syria to take up arms with terrorist organizations and concealed that conduct from immigration authorities," Wagner said. "While he represented a potential safety threat, there is no indication that he planned any acts of terrorism in this country."

The criminal complaint and 18-page supporting FBI affidavit say Al-Jayab emigrated from Syria to the United States in October 2012, where he initially lived in Tucson, Ariz., and then moved to Milwaukee before traveling overseas.


Nobody picked up on the coming and going, and no one figured out what he was doing for three years...

While he was living in Milwaukee, Al-Jayab allegedly began communicating with individuals in Syria about traveling there and about his past experience fighting overseas, the complaint says.

"America will not isolate me from my Islamic duty," Al-Jayab allegedly wrote on April 8, 2013, to one acquaintance. "Only death will do us part. My only wish is to see you and start the action."

At one point, Al-Jayab wrote to another person that "I am at the shooting club. I want to learn long-range shooting," and sent photos from a gun range in Wisconsin as well as photos of himself with various weapons, the complaint states.

Investigators say Al-Jayab received about $4,500 from an auto insurance claim in November 2013 and bought an airline ticket from Chicago to Istanbul, Turkey, from which he crossed the border into Syria. While he was overseas, he allegedly communicated with associates and relatives about traveling to Syria to join up with terror groups to fight with them.

In January 2014, Al-Jayab returned to the United States on a flight from London to Los Angeles and, later, Sacramento, the criminal complaint states. Upon entering the country in California, the complaint states, Al-Jayab listed only Jordan and the United Kingdom on a customs form listing where he had traveled.

He was interviewed by immigration authorities in July 2014 and said he had traveled to Turkey about six months earlier, the complaint states. Al-Jayab was interviewed again in October 2014 and told authorities he had gone to Turkey to visit his grandmother but said he had not provided any assistance to terror groups, the complaint states.

In June 2015, Al-Jayab was interviewed again by FBI agents and told them "voluntarily and without solicitation from the FBI" about travel problems he was having at an airport, the complaint says.

"During that interview, Al-Jayab stated he had traveled to Turkey for a vacation," the complaint states. "He denied traveling to Syria."

Based upon Al-Jayab's statements and evidence gathered by federal agents, there is "probable cause to believe" he went to Syria and was a member of a rebel group and provided material support to a terror group, the complaint states.

Al-Jayab, who has relatives in Sacramento, faces up to eight years in prison and a $250,000 fine if convicted.
Posted by: Steve White || 01/08/2016 09:10 || Comments || Link || E-Mail|| [202 views] Top|| File under:
Authorities make terror-related arrest in Houston
Authorities have made a "national-security related" arrest in Houston today, a U.S. Department of Justice spokeswoman confirmed to Eyewitness News.

According to the local California newspaper, a second suspect was arrested in Sacramento and a third suspect was arrested in Milwaukee, Wisconsin. All three suspects have ties to ISIS, according the Sacramento Bee.

"There is no current threat to public safety associated with this arrest. More information will be released when the defendant makes his initial appearance tomorrow," Angela Dodge with the U.S. justice department said.

Lt. Gov. Dan Patrick issued a statement referring to the situation as "the arrest of a terror suspect in Houston."

"I applaud the thorough law enforcement investigation that resulted in this arrest," Patrick said. "Based on the facts, as we know them, today's action may have prevented a catastrophic terror related event in the making and saved countless lives.

"This is exactly what we have repeatedly told the Obama administration could happen and why we do not want refugees coming to Texas. There are serious questions about who these people really are, as evidenced by today's events."

Texas Gov. Greg Abbot also praised the FBI.
Omar Faraj Saeed Al Hardan, was indicted Wednesday in Texas for providing material support to the IS group. He is due to make an initial court appearance on Friday.

Hardan, 24, was charged with one count each of attempting to provide material support to ISIL (Islamic State), procurement of citizenship or naturalization unlawfully and making false statements.

Hardan, who lives in Houston, was granted legal permanent resident status in 2011, two years after entering the United States.

According to the indictment, he provided training, expert advice and assistance to IS.

He also lied on his formal application to become a naturalized U.S. citizen, saying he was not association with a terror group despite having been associated with IS members and sympathizers throughout 2014.

During an October 2015 interview, Hardan is also said to have falsely claimed he had never received weapons training of any kind when he had in fact learned to use machine guns.

He faces up to 53 years in prison and a $250,000 fine if convicted on all charges.
Federal officials say a separate arrest in Milwaukee that grew out of the Sacramento investigation is not related to national security.

The suspects in Wisconsin are relatives of the man arrested in Sacramento, said Lauren Horwood, a spokeswoman for the US Attorney's Office in Sacramento. The investigation in California led to the arrests in Wisconsin as part of a separate case not related to national security, she said.
Posted by: Frank G || 01/08/2016 00:00 || Comments || Link || E-Mail|| [191 views] Top|| File under: Islamic State
India-Pakistan
20 metric tons of explosives seized
KARACHI: The customs intelligence claimed on Thursday to have seized a container imported from China, carrying more than 20,000 kilograms of explosives.

In a statement, the department's spokesman said that customs officials on a tip-off examined one of the containers at the godown of Karachi port and found it carrying explosives.

"The total weight of explosive stands at 22,000 kilograms," said a statement issued by the directorate customs and investigation (enforcement). "The container is part of the consignment which was imported a few months ago from China and then two containers were seized in Peshawar. After seizure of those containers, the importer left the third one abandoned at the port and did not attempt to clear the consignment," it said.

Published in Dawn, January 8th, 2016
Posted by: badanov || 01/08/2016 00:00 || Comments || Link || E-Mail|| [297 views] Top|| File under:
Three campaigners of proscribed outfit arrested, say KP police
PESHAWAR: Khyber Pakhtunkhwa's Special Police Unit (SPU) on Thursday claimed to have arrested three individuals suspected of campaigning for proscribed militant organisations.

"The militant campaigners were found in Peshawar's Dir Colony," said SPU officials.

The arrested men— Raheemullah, Sibghatullah and Sajjad Hussain— were found distributing pamphlets in support of proscribed military outfits.

Special Police Unit officials did not specify the name of the proscribed outfit the men were campaigning for.

Cases have been registered against the three men.

A few months ago, CTD arrested two campaigners belonging to the militant Islamic State (IS) group from Nothia Bazaar, Peshawar.

After the implementation of the National Action Plan for counter-terrorism in December 2014 in the wake of the Army Public School attack in Peshawar, authorities have stepped up efforts to combat terrorism.
Posted by: badanov || 01/08/2016 00:00 || Comments || Link || E-Mail|| [143 views] Top|| File under:
Four tribesmen killed in attack on peace jirga
WANA: Four tribesmen were shot dead when gunmen opened fire at participants of a peace jirga in the Shektoi area of South Waziristan on Thursday, officials said.

No group immediately took responsibility for the attack, but residents claimed that commander Said Khan alias Sajna, who is affiliated with the outlawed Tehreek-i-Taliban Pakistan (TTP), might have carried out the attack.

The residents said the Sajna Group had warned internally displaced persons (IDPs) a few days ago not to return to their homes, otherwise they themselves would be responsible for consequences.

Officials said that a jirga of Mehsud tribe was convened at Shektoi to work out a security plan and monitor movement of miscreants. The IDPs have recently returned to the area under a government-sponsored repatriation programme.

According to the officials, people were heading home after attending the jirga when armed men on hilltops opened fire at them. Four people were killed as a result of the firing.

The deceased have been identified as Malik Khan Wali, Jawad, Abdullah Khan and Akbar Khan. Elders of the area and several residents attended the jirga to discuss the security plan after receiving threat from militants.

People were evacuated from the area dominated by the Mehsud tribe in South Waziristan in 2009 when security forces launched an operation against the TTP. So far more than 13,000 families have returned home, out of a total of over 70,000.

Published in Dawn, January 8th, 2016
Posted by: badanov || 01/08/2016 00:00 || Comments || Link || E-Mail|| [150 views] Top|| File under: TTP
Five 'militants' killed, four others held in Malir, DHA shootouts
[DAWN] Five suspected

gunnies

were killed in a shootout with police in a deserted area off the Superhighway, while four others were incarcerated
Into the paddy wagon wit' yez!
by the law enforcers after an exchange of fire with them in Defence on Wednesday, officials said.

The suspects belonging to some banned

holy warrior

groups were planning a "major terror activity in the city", the officials said, adding that the police seized

kaboom

and a huge cache of arms and ammunition from their possession.

SSP Rao Anwar -- the officer known for deadly encounters with suspected

gunnies

-- said he along with his team raided a hideout near Indus Plaza, off the Superhighway, while acting on a tip-off about the presence of some

gunnies

in the area.

"We had credible information about their presence and then we came to know that the

gunnies

had a hideout in one of the graveyards," he told the media at the encounter site after the shootout. "Nearly half a dozen

gunnies

in the hideout attacked our personnel when they were busy taking positions. The exchange of fire left all the five

gunnies

dead."

The officer said two of them were later identified as Naeem and Hafeezullah. Efforts were under way to determine the identity of the other

holy warrior

s. "We have also found 2.5 kilograms of

kaboom

and a huge cache of arms and ammunition in the hideout," the officer said.

"They all belonged to a banned
...the word banned seems to have a different meaning in Pakistain than it does in most other places. Or maybe it simply lacks any meaning at all...
organization and had gathered here to plan a terror activity in the city," added SSP Anwar. Earlier, the police claimed to have arrested four suspects associated with banned

holy warrior

organizations after an exchange of fire with them in the area of the Defence Housing Authority.

DIG-South Dr Jamil Ahmed said the encounter took place in the DHA area which led to the arrest of Ashraf, Rehmat Shah, Hanif alias Nadeem Kala and Zahid. "All the four suspects are members of the banned outfit," he said.

"The police also seized around four kilograms of explosive substance with a detonator and ball bearings and four TT pistols from their possession.

"During an initial investigation, it has emerged that they were involved in a grenade attack on a Lea Market gambling den that had left 16 people dead. They were also involved in a

kaboom

on a wine shop in Lea Market and Nargis Cinema. Police have also traced said some murder cases against them which they had carried out on sectarian grounds."

Posted by: Fred || 01/08/2016 00:00 || Comments || Link || E-Mail|| [142 views] Top|| File under: Sipah-e-Sahaba Pakistan
Iraq
ISIS evacuates Mosul in advance of artillery strike
(IraqiNews.com) Nineveh – On Thursday, some witnesses in Nineveh Provinces stated, that the ISIS organization has evacuated its main headquarters in Mosul to avoid the aerial bombardments of the international coalition and Iraqi aviation, while pointed out that the organization has taken the residential neighborhoods in the city as alternative headquarters.

The witnesses said in a statement obtained by IraqiNews.com, "During the last two days, ISIS elements have evacuated their main headquarters and check points in order to secure themselves from the international coalition aviation's air strikes," adding that, "The organization has taken the residential neighborhoods in Mosul as alternative headquarters."

Noteworthy, ISIS has imposed its control over the city of Mosul in Nineveh Province in the 10th of June 2014, while extended its activities to several provinces and regions.

6 didn't quite make it out alive

Posted by: badanov || 01/08/2016 00:00 || Comments || Link || E-Mail|| [178 views] Top|| File under:
Iraqi liberate Ramadi hospital, 7 Splodydopes die
(IraqiNews.com) Anbar – The Commander of the 3rd brigade of the Anti-Terrorism forces announced the liberation of Ramadi General Hospital and the advance toward the Great Mosque of the City, while confirmed that the security forces have killed seven suicide bombers.

Major-General Samy Kadim al-Aaredi said in a statement followed by IraqiNews.com, "A joint force from the Anti-Terrorism forces and Anbar police has managed to liberate Ramadi General Hospital, while reached Ramadi Great Mosque."

Aaredi added, "The joint force has killed seven suicide bombers who were hiding inside the hospital and tried to attach the security forces," pointing out that, "The ISIS elements have detonated one of the hospital's floors."
Posted by: badanov || 01/08/2016 00:00 || Comments || Link || E-Mail|| [174 views] Top|| File under:
5K Hellfire AGMs going to Iraq
(IraqiNews.com) The US Department of Defense (Pentagon) announced on Thursday the approval on the sale of five thousand "Hellfire" rockets worth 800 million dollars to Iraq, while pointed out that the deal will enhance the ability of Iraqi forces in fighting ISIS.

The Defense Security Cooperation Agency, which oversees the sale of foreign arms deals, said in a statement followed by IraqiNews.com: "The Ministry of Foreign Affairs approved the sale of five thousand Hellfire missiles worth 800 million dollars to Iraq," pointing out that "The Iraqi government requested the purchase of five thousand Hellfire missiles, in addition to requesting ten training missiles."

The statement added, "The missiles will contribute to the protection of national security of the United States in addition to improving the ability of Iraqi security forces in the ongoing combat operations," noting that, "The deal will enhance the ability of Iraqi security forces in fighting ISIS."
Posted by: badanov || 01/08/2016 00:00 || Comments || Link || E-Mail|| [283 views] Top|| File under:
45 ISIS troops die in several operations
(IraqiNews.com) Baghdad – The Joint Operations Command announced on Thursday killing and wounding more than 45 ISIS elements during a number of military operations in different Iraqi provinces.

The command said in a statement received by IraqiNews.com, "The Iraqi Air Force carried out air strikes that targeted a gathering of ISIS elements in Samarra Island, resulting in the death of tens of terrorists and wounding others, in addition to destroying 12 vehicles," noting that, "The coalition aircraft carried out an air strike to target a gathering of ISIS elements in the area of Tula Pasha in the district of Tal-Afar, resulting in the destruction of a number of vehicles in addition to killing 15 terrorists and destroying a store of improvised explosive devices at the entrance of the district."

The statement added, "The coalition warplanes targeted a number of car bombs in the village of Tamarat and the Haranh resulting in the killing of nine terrorists and injuring seven others, in addition to destroy all the vehicles and three truck bombs, while killed 18 terrorists and injured nine others in the area of al-Qairoan-Blige south of Sinjar," pointing out that, "The security forces in Baghdad advanced in the liberation of southern Fallujah areas and managed to kill 12 terrorists and injured others."

Posted by: badanov || 01/08/2016 00:00 || Comments || Link || E-Mail|| [162 views] Top|| File under:
Iraqi forces beat back ISIS attack, 18 Bad Guys die
(IraqiNews.com) al-Anbar – A security force in Anbar province said on Thursday, that the Iraqi security forces backed by tribal fighters managed to repel an attack by ISIS on the area of Bruwana in the district of Haditha west of the province.

The source said in a brief statement obtained by IraqiNews.com, "In the late hours of yesterday, ISIS attacked the area of Bruwana in the district of Haditha (160 km west of Ramadi), resulting in the outbreak of clashes between the security forces and tribal fighters on the one hand and ISIS elements on the other hand."

The source also added, "The security forces and tribal fighters killed 18 elements of the organization and forced the rest of them to withdraw."
Posted by: badanov || 01/08/2016 00:00 || Comments || Link || E-Mail|| [151 views] Top|| File under:
30 ISIS Bad Guys have a Very Bad Day
(IraqiNews.com) Salahaddin – On Thursday, a security source in Salahuddin Province announced, that 30 ISIS elements including Arabs and foreigners were killed in an aerial bombardment on their hideout in Sharqat District north of Tikrit (170 km north of Baghdad).

The source said in a statement followed by IraqiNews.com, "The Iraqi Air Force has shelled, at noon today, a hideout for the ISIS organization inside the building of Sharqat Courthouse (120 km north of Tikrit), killing 30 elements of the organization including Arabs and foreigners and destructing the entire building."

The source added, "The bombardment was carried out based on accurate intelligence information on the presence of some ISIS leaders inside the court's headquarters.
Posted by: badanov || 01/08/2016 00:00 || Comments || Link || E-Mail|| [174 views] Top|| File under:
Israel busts Hamas cell that planned kidnappings, murders
[IsraelTimes] Security forces arrrest 3 Jerusalem residents, three from Hebron in 'advanced stages' of preparing terror attacks



Hamas, always the voice of sweet reason,

terror cell that planned to kidnap and kill Israeli citizens was discovered by Israeli law enforcement in December, the Shin Bet security service announced on Thursday.

Members of the group, from Jerusalem and Hebron,


...known as "the fortress of Hamas" in the West Bank...

had planned to use the corpses of their victim or victims in order to negotiate the release of Paleostinian prisoners from Israeli jails, similar to the motive behind the abduction and killing of three Israeli teenage boys in June 2014.

From the Shin Bet's investigation of the Hamas operatives, the cell was in the "advanced planning stages" and had begun preparing the place where they would store the bodies of the kidnapped person or people.

"This case reconfirms that Hamas still aspires to carry out serious terror attacks, even now, in order to further egg on the recent wave of terror into a violent intifada," the Shin Bet said in a statement.

Eyal Yifrach, 19, Naftali Fraenkel, 16, and Gil-ad Shaar, 16, were

kidnapped

last summer by a Hamas cell from a bus stop near the West Bank settlement of Alon Shvut, just south of Jerusalem, and killed. Defense officials believed that the terror cell which carried out the killings had planned to use the abductees as a bargaining chip in negotiations with the Israeli government, but Israeli forces discovered the teenagers' bodies before such negotiations took place.

The cell announced Thursday included six people -- three Israeli citizens living in Jerusalem, and three others from Hebron. They were led by Maher Qawasmeh, a 36-year-old from Hebron, who was previously imprisoned for two years for helping plan terror attacks for Hamas, the Shin Bet said.

Ziad Abu Hadwan, a 20-year-old resident of Jerusalem's Old City, was another leader in the cell. Hadwan was released from prison in October, having been locked up for taking part in violent protests on the Temple Mount. Upon his release, he immediately joined the cell, the Shin Bet said.

Over the course of the past year, the group met multiple times in Hebron to plan various attacks against Israelis,

Sherlocks

said.

The group first planned to carry out an attack with an improvised

bomb

, but then moved on to plans for a shooting attack and sought out guns, before finally settling on a kidnapping and murder attack against an Israeli or Israelis, the Shin Bet said in a statement.

Once the group decided to carry out the kidnapping operation, they began searching for a cave or hole where they could hide the body of their victim and dug up a number of plots of dirt in the Hebron area to use, according to the Shin Bet.

With the body of an Israeli, the group believed it could negotiate the release of Paleostinian prisoners in Israeli jails, the agency said.

The terror cell allegedly planned to use two cars to carry out the kidnapping, as they wouldn't all fit in one vehicle. One of the cars -- the one that would be used to transport the kidnapped Israeli or Israelis -- would be driven by another Israeli member of the cell, 22-year-old Ammar Rajabe of Jerusalem's Old City.

The thought behind the decision was that Rajabe's superior Hebrew would assist in their getaway, the Shin Bet said the suspects revealed.

The case demonstrates the threat posed by Hamas terror cells in the West Bank seeking out the assistance of Jerusalem's Arab residents, for both their knowledge of Hebrew and the free movement granted to them as citizens of Israel, the Shin Bet said.

When the Israeli members of the cell were picked up by Israeli security forces, the head of the cell, Qawasmeh, shifted gears and instructed the remaining members to try to get hold of the chemicals and fertilizer necessary to construct a bomb, the Shin Bet said. But the group was unsuccessful.

Last month, the Shin Bet, IDF and Israel Police broke up another Hamas terror cell that was allegedly planning to carry out suicide and

boom-mobile

ings against Israelis.

In that case as well, many of the members of the group were Israeli citizens, residents of Jerusalem, who were given tasks that made use of their greater freedom of movement, as compared to Paleostinians who live in the West Bank.
Posted by: trailing wife || 01/08/2016 00:00 || Comments || Link || E-Mail|| [189 views] Top|| File under: Hamas
4 Palestinians attempt to stab soldiers in West Bank, are killed
[IsraelTimes] Troops at junction of Etzion settlement bloc thwart attack by trio from nearby village; another Paleostinian tries stabbing near Hebron, is killed

Israeli reservist soldiers on Thursday

rubbed out

three Paleostinians as they tried to carry out a stabbing attack near the junction of the Etzion settlement bloc in the West Bank.

"Three attackers, armed with knives, attempted to stab soldiers guarding the Gush Etzion junction," the IDF said in a statement, and confirmed that all three attackers had been killed. No one else was

maimed

in the incident.

Less than two hours later, further south, a fourth Paleostinian attempted another stabbing attack. He approached a group of soldiers at the Beit Anoun Junction outside of Hebron


...known as "the fortress of Hamas" in the West Bank...

and attempted to stab one of them, the IDF said. As he was trying to attack the soldier, the other forces on the scene shot and killed him, the IDF said.

The Walla news website said that the soldiers in the Etzion Bloc junction incident had received a tip-off about an imminent attack shortly before the trio approached. Other Hebrew media reports said the three were all members of the Kawasbeh family, and that they had sought to "avenge" the death of a relative who was buried on Wednesday, having been killed in the course of a terror attack in Israel.

Initial reports suggested that the

forces of Evil

arrived by foot, wearing black jackets, from the nearby Paleostinian village of Beit Fajjar. They were spotted from an observation post and the information was relayed to the reservists near the junction.

The soldiers called on the three to undergo a security check; one drew a knife, and was immediately shot. The two others then pulled out knives, and were also shot. Paleostinians named the assailants as Ala Ayid Kawasbeh, Mahand Kawasbeh and Ahmad Shakar Kawasbeh.

The Etzion Bloc junction has been a focal point in the ongoing three-month wave of Paleostinian attacks targeting Israeli security forces and civilians.

At least 22 Israelis, an American and an Eritrea


...is run by the People's Front for Democracy and Justice (PFDJ), with about the amounts of democracy and justice you'd expect from a party with that name. National elections have been periodically scheduled and cancelled; none have ever been held in the country. The president, Isaias Afewerki, has been in office since independence in 1993 and will probably die there of old age...


n have been killed in Paleostinian terror attacks including stabbings, car rammings and gunfire targeting security forces and civilians since October 1.

At the same time, 142 Paleostinians have been killed by Israeli forces, most while carrying out or attempting to carry out attacks.

Knife-carrying Palestinian teen nabbed at Jerusalem checkpoint

[IsraelTimes] Police say suspect admitted planning an attack; officer praises troops' vigilance

A Paleostinian youth from a Jerusalem-area refugee camp was placed in durance vile
Drop the rosco, Muggsy, or you're one with the ages!
at a checkpoint Thursday after police discovered a knife under his clothing. The youth, aged around 16, from the Shuafat refugee camp on the north-eastern outskirts of Jerusalem, attempted to enter the city via the check-point near the camp. Suspicious border police and soldiers checked him out and discovered a knife tucked against his back.

In an initial investigation, the youth admitted he had planned to attack someone from the security services, a Jerusalem police spokesperson said.

The commander of the Border Police battalion responsible for the area around northern Jerusalem said the vigilance of the police and soldiers and their "operational preparedness" enabled them to identify unusual behavior at the checkpoint, something which prevented injury to innocent people.


This happens up to several times a day across the country. Often such things are mentioned only in a sentence or two under breaking news, rather than a full report like this.
Posted by: trailing wife || 01/08/2016 00:00 || Comments || Link || E-Mail|| [235 views] Top|| File under:
Syria-Lebanon-Iran
ISIS Man Executes His Mom
An Islamic State militant executed his mother in public in the Syrian city of Raqqa because she had encouraged him to leave the group, the Syrian Observatory for Human Rights reported on Friday.

The woman in her 40s had warned her son that a U.S.-backed alliance would wipe out Islamic State and had encouraged him to leave the city with her.

She was detained after he informed the group of her comments, according to the British-based Observatory, which monitors the war through a network of sources on the ground.

Citing local sources, the Observatory said the 20-year-old man executed his mother on Wednesday near the post office building where she worked in front of hundreds of people in Raqqa, a main base of operations for the group in Syria.

The Islamic State group, which controls wide areas of Syria and Iraq, has executed hundreds of people it has accused of working with its enemies or breaching of its ultra-conservative interpretation of Islam.
Posted by: Grunter || 01/08/2016 10:05 || Comments || Link || E-Mail|| [665 views] Top|| File under: Islamic State
50 ISIS troops die in fights with rebels in Aleppo
[ARA] KOBANE – At least 50 militant fighters of the Islamic State (ISIS) were killed and dozens more wounded in renewed clashes with the Kurdish-Arab alliance of the Syrian Democratic Forces (SDF) northeast of Aleppo, military sources reported on Thursday.

Fierce clashes took place in the vicinity of Tishreen town on the western bank of Euphrates River in the northeastern countryside of Aleppo after a group of ISIS militants tried to infiltrate into the town –which was liberated by the western-backed SDF units end of December.

"A large group of ISIS terrorists tried to infiltrate into Tishreen town on Thursday, but our units foiled the operation and clashed with the terrorists," an SDF spokesman told ARA News on Thursday.

"Subsequent to fierce clashes, the group withdrew from the vicinity of the town. More than 50 dead bodies of the terrorists were found in the clashes area, while dozens others were wounded and captured by our units," the spokesman reported.

He added that three SDF fighters lost their lives and seven others were wounded in Thursday's clashes.

This comes less than two week after the Kurdish-Arab joint forces of SDF regained control of the towns of Tishreen and Sakaniya in the suburbs of Manbij city north of Aleppo.

The SDF units had earlier expelled ISIS militants from the Tishreen Dam on the Euphrates River, which has for long served as a supply line for the extremist group between its de facto capital of Raqqa and the northern countryside of Aleppo.

"After liberating Tishreen Dam, our forces were able to regain the towns of Tishreen and Sakaniya on the western bank of the Euphrates River," Kurdish member of the SDF Sarhad Abbas told ARA News.

"ISIS is unable to support its operations near Manbij after we cut off its main supply route," Abbas said.

The SDF member added that their units, supported by the U.S.-led coalition's air cover, are currently combating ISIS in Hasakah, northern Raqqa and northern Aleppo.

The Syrian Democratic Forces include Kurdish units of the YPG and YPJ, Arab rebels of the al-Sanadeed battalions and Burkan al-Furat brigades, Christian fighters of the Syriac Military Council and other allied rebel factions.
Posted by: badanov || 01/08/2016 00:00 || Comments || Link || E-Mail|| [141 views] Top|| File under:
Rebel, government troops exchange artillery fire in Aleppo
[ARA] ALEPPO – Syrian rebel fighters of the Levant Front bombed regime-held towns of Nubul and Zahra in the northern countryside of Aleppo on Thursday, causing civilian casualties.

Local sources reported the death of at least six civilians and the injury of several others after a number of mortar shells fired by the rebels hit the towns of Nubul and Zahra, where the pro-Assad Shia population reside.

Speaking to ARA News in Aleppo, spokesman of the Levant Front Saleh Zein said: "We try to avoid civilian casualties. Our rebels only target positions of the pro-Assad troops, but unfortunately those have taken residential neighborhoods in Nubul and Zahra towns as bases."

The rebel spokesman confirmed the reports about a number of civilian casualties in the shelling, blaming that on the pro-Assad forces "who are using civilians as human-shields".

Also on Thursday, the Syrian regime's troops responded to the rebels's shelling on Nubul and Zahra by bombing rebel-held villages in northern Aleppo.

"Nine civilians were killed under the heavy artillery shelling by the pro-Assad troops in the villages of Hayan and Mayar," a local media activist told ARA News.
Posted by: badanov || 01/08/2016 00:00 || Comments || Link || E-Mail|| [169 views] Top|| File under:
String of Attacks Kill 20 Syria Rebel Commanders
[AnNahar] At least 20 rebel commanders, most of them hardline Islamists, have died in Syria since early December in a string of mysterious

roadside kaboom

s or shootouts, but no faction has

grabbed credit

for their deaths.

Analysts say they could be part of an

liquidation

campaign carried out by either the regime of
Hereditary President-for-Life Bashir Pencilneck al-Assad


Lord of the Baath...


or the Islamic State
...formerly ISIS or ISIL, depending on your preference. Before that al-Qaeda in Iraq, as shaped by Abu Musab Zarqawi. They're very devout, committing every atrocity they can find in the Koran and inventing a few more. They fling Allah around with every other sentence, but to hear the pols talk they're not really Moslems....
group.

On Tuesday, Abu Rateb al-Homsi, a provincial "emir" in the Ahrar al-Sham


...a Syria jihadi group made up of Islamists and salafists, not that there's that much difference, formed into a brigade. They make up the main element of the Islamic Front but they don't profess adoration of al-Qaeda and they've been fighting (mainly for survival) against the Islamic State. Their leadership was wiped out at a single blow by a suicide kaboom at a crowded basement meeting in September, 2014...


hardline opposition group, was killed when unknown attackers fired on his car in the central province of Homs, according to the Syrian Observatory for Human Rights.

Homsi is the most high-profile of those killed, most of whom come from the ranks of al-Qaeda's Syria affiliate al-Nusra


...formally Jabhat an-Nusrah li-Ahli sh-Sham (Support Front for the People of the Levant), also known as al-Qaeda in the Levant. They aim to establish a pan-Arab caliphate. Not the same one as the Islamic State, though .. ...


Front and hardline groups like Ahrar al-Sham.

"The

liquidation

s have intensified since the beginning of December, but it's unknown who carried them out," said Observatory head Rami Abdel Rahman.

Among the dead, seven were leading officers in al-Nusra, which has a strong presence in northern and southern Syria, as well as outside the capital, Abdel Rahman told AFP.

Hussam Ammura, al-Nusra's emir in the besieged Paleostinian camp of Yarmuk in southern Damascus, was killed on December 22.

Abu Julaybib, a Jordanian national and al-Nusra's emir in the southern Daraa province was killed on December 4.

Ahrar al-Sham has had two senior members killed this month: Homsi, and Abdel Qader Dabaan, a commander in the northwest province of Idlib.

Another six leading hardline figures with close ties to Ahrar al-Sham and five non-Islamist commanders have also been assassinated since early December, Abdel Rahman said.

Ahrar al-Sham and al-Nusra have formed a strong alliance in northwest Syria, where they have fought both regime forces and IS.

According to Thomas Pierret, a Syria specialist at the University of Edinburgh, "the regime and its allies are by far the main suspects" in the killings.

"One of the components of the counter-insurgency strategy implemented by Russia since September is the decapitation of the

bad boy

leadership," he added.

With help from their Russian ally, intelligence services in Damascus have been able to gather better information on senior rebel figures, Pierret said.

But another possibility, he said, is that IS "sleeper cells" carried out the killings.

"Real or suspected supporters of IS are regularly targeted by rebels in the northernmost parts of Homs province, where Abu Rateb (al-Homsi) was assassinated," according to Pierret.
Posted by: trailing wife || 01/08/2016 00:00 || Comments || Link || E-Mail|| [378 views] Top|| File under:
Terror Networks
US coalition targets ISIS with 36 strikes in Iraq, Syria: Statement
[AlAhram] The United States and its allies staged 36 strikes against Islamic State
...formerly ISIS or ISIL, depending on your preference. Before that al-Qaeda in Iraq, as shaped by Abu Musab Zarqawi. They're very devout, committing every atrocity they can find in the Koran and inventing a few more. They fling Allah around with every other sentence, but to hear the pols talk they're not really Moslems....
group (ISIS) in Iraq and Syria on Wednesday in its latest round of daily attacks on the

turban

group, the coalition leading the operations said in a statement.

In Iraq, 22 strikes near nine cities hit several ISIS buildings, an improvised

bomb

factory and a staging facility, among other targets. Fourteen strikes near Manbij in Syria also hit multiple targets, the statement released on Thursday said.
Posted by: trailing wife || 01/08/2016 00:00 || Comments || Link || E-Mail|| [168 views] Top|| File under: Islamic State
Who's in the News
61
[untagged]
8
Islamic State
4
Govt of Pakistan
2
Taliban
2
Govt of Pakistain Proxies
1
Hamas
1
TTP
1
Govt of Saudi Arabia
1
al-Shabaab
1
Hezbollah
1
Jamaat-e-Islami
1
Sipah-e-Sahaba Pakistan
1
Commies
Bookmark
E-Mail Me
The Classics
The O Club
Rantburg Store
The Bloids
The Never-ending Story
Thugburg
RSS Links
Gulf War I
The Way We Were
Bio
Merry-Go-Blog
Hair Through the Ages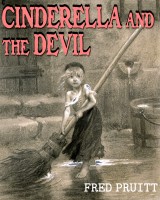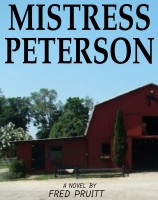 On Sale now!


A multi-volume chronology and reference guide set detailing three years of the Mexican Drug War between 2010 and 2012.

Rantburg.com and borderlandbeat.com correspondent and author Chris Covert presents his first non-fiction work detailing the drug and gang related violence in Mexico.

Chris gives us Mexican press dispatches of drug and gang war violence over three years, presented in a multi volume set intended to chronicle the death, violence and mayhem which has dominated Mexico for six years.
Click here for more information


Meet the Mods
In no particular order...


Steve White
Seafarious
Pappy
lotp
Scooter McGruder
john frum
tu3031
badanov
sherry
ryuge
GolfBravoUSMC
Bright Pebbles
trailing wife
Gloria
Fred
Besoeker
Glenmore
Frank G
3dc
Skidmark
Alaska Paul



Better than the average link...



Rantburg was assembled from recycled algorithms in the United States of America. No trees were destroyed in the production of this weblog. We did hurt some, though. Sorry.
54.82.10.219