Afghanistan
12 Insurgents Killed in Wardak Operation
[Tolo News] At least 12

Death Eaters

and a policeman were killed in the past week in a military operation in central Wardak province, local officials said on Sunday.

In addition, 18 other

Death Eaters

and five

coppers

were maimed

.

The operation was launched in Nirkh district of the province to clear the

Death Eaters

and is ongoing, Asadullah Shirzad, commander of 303 Spinghar Police Zone said.

Shirzad said that during the operation the forces cleared Khanjan Khil village which has been under the control of

Death Eaters

for the past few years.

"We have made good achievements in this operation and we have re-captured a number of villages during the operation which were under the control of the Taliban

Death Eaters

for the past few years. Now the families have good security," he said.

He added that "the operation will continue to clear all

Death Eaters

and a number of military outposts will be created in those areas which we recaptured."

The police also urge the people to cooperate with the security forces in their efforts to eliminate

hard boy

s.

"We have good support from the residents and they have committed to help the police forces," a local police chief, Aziziullah said.

Posted by: Fred || 02/15/2016 00:00 || Comments || Link || E-Mail|| [148 views] Top|| File under: Taliban
Taliban confirm losing 13 fighters in Paktika drone strikes
[Khaama (Afghanistan)] Taliban have confirmed losing 13 fighters in two drone strikes in Barmal District of Paktika


...which coincidentally borders South Wazoo...


province.

A statement released by the group's spokesperson on Saturday states that their fighters came under drone attacks while they were in fighting with

Death Eaters

belonging to

Daesh [Islamic State]

group in Warmama area.

According to the statement, five

Death Eaters

were killed in one strike and eight others in another one.

The statement does not contain exact date of the strikes.

Local officials and residents of Gomal District of Pakitika province have also reported severe

festivities

between Taliban and fighters loyal to

Daesh [Islamic State]

.

According to local residents,

festivities

between the two rival groups left dozens of

Death Eaters

killed in Khand and Dinarkhil areas last week.


Posted by: Fred || 02/15/2016 00:00 || Comments || Link || E-Mail|| [474 views] Top|| File under: Taliban
Africa Horn
Al shabaab retakes Burweyn after SNA and AU troops Retreat
Heavily armed militants with Al shabaab poured into the strategic area of Burweyn near Bulo-Burde town following a fierce battle with Somali troops.


Doesn't anyone stand their ground?

What - and go against centuries of tradition?

Reports from the village indicate that Al shabaab fighters launched a major counter-offensive on Burweyn, and have taken the area from SNA and AMISOM.

Abdiaziz Durow, the district commissioner of Bulo-Burde said SNA and AMISOM forces killed at least 10 Al shabaab members during the fight. The gunfight left three SNA soldiers wounded, according to the DC.
Posted by: Steve White || 02/15/2016 00:00 || Comments || Link || E-Mail|| [145 views] Top|| File under: al-Shabaab
Africa North
Suspect tanker seized off Zuwara
[Libya Herald] A small tanker loaded with petrol has been seized off the Libyan coast and has been brought to Tripoli


...a confusing city, one end of which is located in Lebanon and the other end of which is the capital of Libya. Its chief distinction is being mentioned in the Marine Hymn...


The Captain Khayyam was intercepted by a Libyan naval vessel after it had left Zuwara.

Rooters

reported that the Sierra Leone-registered vessel was carrying 1.6 million litres of petrol. Aboard were nine people from countries including Azerbaijan, The Sick Man of Europe Turkey


...the only place on the face of the earth that misses the Ottoman Empire....


and Ukraine. One of them was a woman.

The 900-ton Captain Khayyam is a 61 metre long bunkering tanker whose last recorded position was in Malta.

If the vessel was involved in smuggling, as has been asserted by naval

front man

Ayoub Qassem, then it would seem likely it was part of the illegal trade in fuel to Malta which the authorities in Valetta have long pledged to stamp out.

Since the Revolution, a number of suspected vessels has been intercepted by the Libyan navy, though not all of them have stopped. One tanker, the Baku ignored orders to heave to and fled back to Malta.
Posted by: Fred || 02/15/2016 00:00 || Comments || Link || E-Mail|| [144 views] Top|| File under: Arab Spring
IS murders five more in Sirte
[Libya Herald] In the last 48 hours in Sirte, IS has reportedly murdered five more people, shooting them in the back of the head and then crucifying their bodies.

The latest victim is said to have been Ali Ben Nail, whose corpse was hung from a former advertising hoarding on the Zafran roundabout at the western edge of the town. He was picked up from his home because the

bully boyz

believed he had taken part in the August uprising against IS largely by members of the Ferjani clan.

Yesterday the

bully boyz

murdered four other young men, including two brothers, in the same manner and posted pictures of the killings on social media. The victims had been accused of apostasy though some sources claim that some of them at least has also taken part in August's revolt.

They have been named as Ali and Mahjub Fitouri, Ramadan Ferjani and Saleh Al-Mahdani. Sources claim relatives have been told that the bodies must be left hanging for three days.

These latest murders have taken place against rising tension in the town. There have been reports of increased aerial surveillance by unidentified aircraft, including drones. Alwasat has said that IS is constructing a three-kilometre defensive trench in farmland outside of Sirte.

Posted by: Fred || 02/15/2016 00:00 || Comments || Link || E-Mail|| [139 views] Top|| File under: Islamic State
Egypt President Sisi to keep Gaza border open for extra day
Be grateful to the Pharoah for his magnanimity, O ye peasants!

[AlAhram] Egypt's President Abdel-Fattah El-Sisi extended on Sunday the opening of the Rafah border crossing with

Gazoo

for one more day, meaning that it will close on Monday instead of Sunday, state news agency MENA reported.

The decision aims to "aid [our] Paleostinian brothers in

Gazoo

," El-Sisi said.

El-Sisi previously ordered the opening of the crossing in both directions for Saturday and Sunday, making it the first time the crossing has been opened in 2016.

On Saturday, the first day that Egypt opened the Rafah border crossing with

Gazoo

, 1,323 people crossed between both sides- 721 people arrived in Egypt from

Gazoo

while 602 crossed in the opposite direction.

Twenty-four trucks transporting 2,265 tonnes of cement needed for

Gazoo

's reconstruction also crossed the border from Egypt on Saturday.


All to go for lining new tunnels, no doubt. Hamas is funny that way.

The Rafah border crossing, which is the main entry and exit point to

Gazoo

, has been mostly closed since October 2014 when a

bad boy

attack in North Sinai left over 30 Egyptian security personnel dead.

Egypt has been fighting Islamist militancy in the North Sinai region. Destroying the underground tunnels leading in and out of

Gazoo

was one of several counter-terrorism measures the Egyptian state has adopted.

Egypt sees the tunnels as a pathway for arms and

gunnies

that it perceives as a direct threat to the country's security.

However,


there is a theory which states that if ever anybody discovers exactly what the Universe is for and why it is here, it will instantly disappear and be replaced by something even more bizarre and inexplicable. There is another theory which states that this has already happened...


the Paleostinian Centre for Humans Rights said in 2013 that goods imported to

Gazoo

"through tunnels, especially foodstuffs, medicines, fuel, construction materials and cars, have spared the

Gazoo

strip the breakdown of all vital sectors."


Because new cars (or actually stolen Egyptian cars, which annoys the Egyptians no end) were absolutely necessary to ease the suffering of those being starved by the Israeli blockade before Egypt clamped down.
Posted by: trailing wife || 02/15/2016 00:00 || Comments || Link || E-Mail|| [142 views] Top|| File under:
Africa Subsaharan
Boko Haram terrorists militants trained in Somalia
Somali President Hassan Sheikh Mohamud says Nigeria's Boko Haram terrorists militants have been trained in his country before going back to West Africa. Mohamud said at a security conference in Germany that terrorist militant groups in Africa are associated and that the African states need to be organized to be able to deal with their threats.

He noted that his country, which is plagued by attacks by al-Shabab terrorists militants as well as corruption and political infighting, has only made limited progress in setting up a working political system.

"Without a stable Somalia, the whole region of the Horn of Africa will remain unstable and by and large, the African continent. There are proofs and evidence that (for) some time Boko Haram terrorists has been trained in Somalia and they went back to Nigeria," Mohamud said.

"The terrorists are so linked together, they are associated and so organized, (that) we the world we need to be so organized," he added.

Boko Haram has pledged allegiance to the Daesh Takfiri group, which is wreaking havoc in Syria and Iraq. Boko Haram terrorists have killed more than 1,650 people since the inauguration of Nigerian President Muhammadu Buhari in May 2015, and claimed the lives of over 17,000 people since the start of their insurgency in Nigeria in 2009, AFP figures show. They have since forced over 2.6 million others to flee their homes.
Posted by: Steve White || 02/15/2016 00:00 || Comments || Link || E-Mail|| [144 views] Top|| File under: Boko Haram
Arabia
Arabian-led Intervention Sends Special Operations Forces to Free Al Mukalla
A senior Yemeni official, in close proximity to the joint forces of the Saudi-led coalition in Yemen, told Asharq Al-Awsat that the National Army alongside the Arabian coalition forces has head towards three Yemeni cities in order to free them from Houthi militia and defectors supporting the ousted President Ali Abdullah Saleh.

The three to-be-freed cities are Al Mukalla capital city of the Hadhramaut coastal region, Al Hudaydah the fourth-largest city in Yemen, and Mokha port city on the Red Sea coast of Yemen. Mokha belongs to the Taiz governorate.

Al Mukalla Yemeni city has been subject to al-Qaeda dominance since 2nd of April 2014. The source told Asharq Al-Awsat that units in located south have their own special operations scheduled, in addition to National Army operations.

Maneuvers against al-Qaeda will be within the range of first and second zones of the National army and their centers, the first centered area will be in Seiyun city in the Hadhramaut region, while the second will be in Al Mukalla. The source didn't provide further information.

A video recording, acquired by Asharq Al-Awsat, is believed to show parts of the operation's activity, launch, airdrop of equipment, and paratroop regiment action.

Senior political sources in Yemen told Asharq Al-Awsat, in Sana'a, that a broad coordination between pro-legitimacy forces on the anticipated military operation to free Sana'a from Houthi militia and Saleh supporting militants is being put into effect. The collaborative work features the efforts of prominent clan members, clan sheikhs of regions neighboring Sana'a, and those present inside Sana'a.

Informed sources informed Asharq Al-Awsat that Houthi militia have begun gradually deserting a majority of its commitments to citizens of areas fallen under their jurisdiction, amid the spread of corruption and persistent blunder of money by known militia leaderships. The money is being converted into foreign stocks and internal assets such as real-estate and personal properties.
Posted by: badanov || 02/15/2016 00:00 || Comments || Link || E-Mail|| [261 views] Top|| File under: Houthis
2 killed, 15 wounded in Saudi-led strike on Yemen workshop
A Saudi-led coalition air strike on a sewing workshop killed at least two people and wounded 15 in the rebel-held Yemeni capital on Sunday, the owner told AFP.

"Two employees, including a 14-year-old boy, were killed and 15 others wounded in the overnight air raid," Faisal al-Musaabi said.A search was underway for another employee still buried under the rubble of the building in the east of Sanaa, he added.

The coalition has been carrying out air strikes against Iran-backed rebels across Yemen since March.

The rebels, who have controlled Sanaa since September 2014, reported a higher death toll of 11 employees killed and four others wounded in the strike on the workshop, according to their sabanews.net website.

The United Nations says more than 6,100 people have been killed in Yemen's conflict since the coalition began its raids, about half of them civilians.On Sunday, Human Rights Watch accused the Saudi-led coalition of using US-supplied cluster bombs in Yemen, causing civilian casualties.

"Saudi Arabia and its coalition partners, as well as their US supplier, are blatantly disregarding the global standard that says cluster munitions should never be used under any circumstances," said HRW's arms director Steve Goose.

One type of air-dropped cluster munition used by the Saudi-led coalition in Yemen, the US-manufactured CBU-105 Sensor Fuzed Weapon, has "harmed civilians in at least two attacks," Goose said."The evidence raises serious questions about compliance with US cluster munition policy and export rules," he added.

"The Saudi-led coalition should investigate evidence that civilians are being harmed in these attacks and immediately stop using them," said Goose.The coalition last month announced that an independent inquiry would examine charges of possible abuses against civilians in the conflict.

Posted by: badanov || 02/15/2016 00:00 || Comments || Link || E-Mail|| [133 views] Top|| File under:
Iranian arms shipment intercepted in Yemen
The Arab Coalition has intercepted a cargo ship coming from Djibouti to Hodeidah port in Yemen carrying military equipment under the guise of carrying medical supplies.

Arab Coalition sources told Sky News Arabia on Sunday that following a search of 'Menburt Cedar' ship, which was bearing the flag of the Marshall Islands, revealed it was carrying encrypted military communication equipment and other military hardware in containers originating from the port of Bandar Abbas in southern Iran.

Sources added that, following its departure from the Iranian port, the ship had temporarily docked in Djibouti, before it continued its journey toward the Yemeni coast, where it was intercepted by the Saudi-led Coalition forces.

The sources went on to say that the ship was intercepted enroute to the port of Hodeidah, and taken to the port of Jizan in Saudi Arabia, where it was inspected in the presence of international observers who documented the whole process.

The Coalition forces fighting for the legitimate authorities in Yemen in the past have seized a number of boats and ships as they attempted to smuggle weapons to pro-Iranian Houthi militias and the ousted president, Ali Abdullah Saleh.
Posted by: badanov || 02/15/2016 00:00 || Comments || Link || E-Mail|| [175 views] Top|| File under: Govt of Iran
Yemeni forces kill 6 Saudi soldiers in retaliatory attacks
[Iran Press TV] Yemeni army forces, backed by fighters from allied Popular Committees, have killed six Saudi soldiers in retaliation for the Arab kingdom's deadly aggression against their country.

Yemen's Arabic-language al-Masirah news website reported that Yemeni snipers on Sunday slew five Saudi soldiers in Yemen's Midi region, located in the northwestern province of Hajjah, near the border with the kingdom's southwestern Jizan province.

Earlier in the day, another Saudi soldier was killed in monarchy's southern province of Najran, where Yemeni forces launched a missile attack on a military base and destroyed a Saudi armored vehicle.

Saudi war machine breathes fire

Saudi warplanes on Sunday ceaselessly pounded different parts of the war-ravaged country in the Arabian Peninsula. They bombarded a school in the Ba'adan district in the western province of Ibb and inflicted heavy damage to its structure.

They also conducted Arclight airstrikes on the Jind district of the southwestern Ta'izz province, where a civilian died and another one was

maimed

. Aerial aggression also claimed the life of a civilian and injured another one in the Hidan district of the northern Sa'ada province.

Saudi fighter jets also carried out at least 10 Arclight airstrikes on al-Taheel area in the Sirwah district of the central province of Ma'rib and demolished at least eight houses. They also destroyed al-Taheel mosque, a water project and a farm.

Posted by: Fred || 02/15/2016 00:00 || Comments || Link || E-Mail|| [158 views] Top|| File under: Houthis
Europe
Greece Says Arrests Three Armed Britons at Turkish Border
[AnNahar] Greek police said Sunday they had nabbed
You have the right to remain silent...
three heavily armed Britons near the border with The Sick Man of Europe Turkey


...the only place on the face of the earth that misses the Ottoman Empire....


where they were suspected of heading to join Kurdish forces fighting Islamic State
...formerly ISIS or ISIL, depending on your preference. Before that al-Qaeda in Iraq, as shaped by Abu Musab Zarqawi. They're very devout, committing every atrocity they can find in the Koran and inventing a few more. They fling Allah around with every other sentence, but to hear the pols talk they're not really Moslems....
jihadists.

One of the three, a 40-year-old said to be of Kurdish Iraqi origin, had four firearms and 200,000 rounds in his possession when he was picked up at the Kipi border post on the Evros River which borders the two nations.

Police arrested two other men, both in their mid-30s, in the port of Alexandropolis, the main town in the Evros region and a key commercial centre in northeastern Greece.

They were found in possession of 18 firearms and 40,000 22mm and 5.5 mm bullets stowed in a trailer.

Counter-terrorism services are now investigating the trio afer police said they suspected all three of "terrorism and belonging to a criminal organization," as well as arms trafficking.
Posted by: trailing wife || 02/15/2016 00:00:00 || Comments || Link || E-Mail|| [188 views] Top|| File under:
The Grand Turk
Turkish forces cross into Syria: Damascus
[Iran Press TV] The Damascus government says Turkish forces have entered war-torn northern Syria to help foreign-backed

faceless myrmidons

fighting against the government of
Hereditary President-for-Life Bashir Pencilneck al-Assad


Scourge of Qusayr...


The Syrian Foreign Ministry in a protest letter to the United Nations


...an organization conceived in the belief that we're just one big happy world, with the sort of results you'd expect from such nonsense...


Security Council (UNSC) said on Sunday that "around 100

gunnies

some of whom are believed to be Turkish forces and Turkish mercenaries" entered Syria through A'zaz area which is located north of Aleppo near the Turkish border.

It also noted that the Turkish forces were accompanied by a dozen pick-up trucks mounted with heavy machine guns.

"The operation of supplying ammunition and weapons is continuing via the Bab al-Salama crossing to the Syrian area of Azaz," the ministry said.

On Saturday, the Turkish army bombed the A'zaz border crossing near an airbase in Syria's northern province of Aleppo for the second consecutive day. The attack was launched days after Syrian Kurdish fighters seized the area from

Daesh [Islamic State]

terrorists.

The move came a few days after the Kurdish fighters, backed by Russian air raids, drove foreign-backed

faceless myrmidons

from the Menagh air base near the Turkish frontier.

Posted by: Fred || 02/15/2016 00:00 || Comments || Link || E-Mail|| [177 views] Top|| File under: Govt of Syria
India-Pakistan
10 'militants' killed in Sibi operation
[DAWN] At least 10 suspected

turbans

were killed in a gunbattle with security forces during a search operation in Sangaan area of Sibi district on Saturday.

Official sources said that three hideouts located in the mountainous area had been destroyed and 12 'militants' locked away
Drop the gat, Rocky, or you're a dead 'un!
The security forces had moved into Sangaan area after receiving intelligence about the presence of

turbans

there, they added.

Heavy fighting


... as opposed to the more usual name-calling or slapsy...


was reported for hours, resulting in the death of 10

hard boy

s.

"Ten suspected

turbans

have been killed and 12 others arrested in the gunbattle," security officials said, adding that a large quantity of arms and ammunition was seized from the hideouts of

turbans

who belonged to a banned
...the word banned seems to have a different meaning in Pakistain than it does in most other places. Or maybe it simply lacks any meaning at all...
organization.

Posted by: Fred || 02/15/2016 00:00 || Comments || Link || E-Mail|| [136 views] Top|| File under: TTP
Militants, 2 civilians killed in Pulwama
Excitements in Indian Kashmir.
[Daily Excelsior] Two civilians including a woman were killed and over three dozen others

were maimed

during an encounter and

festivities

that broke out in Kakpora village in Pulwama district of South

Kashmire

in which one

myrmidon

of Lashkar-e-Taiba
...the Army of the Pure, an Ahl-e-Hadith terror organization founded by Hafiz Saeed. LeT masquerades behind the Jamaat-ud-Dawa facade within Pakistain and periodically blows things up and kills people in India. Despite the fact that it is banned, always an interesting concept in Pakistain, the organization remains an blatant tool and perhaps an arm of the ISI...
(LeT) was also killed.

Police, Central Reserve Police Force (CRPF) and Army 50 Rashtriya Rifles (RR) cordoned off Khanday Mohalla in Kakapora area of Pulwama after they received information about presence of 3 bandidos

murderous Moslems

of LeT in the village.
Continued on Page 49
Posted by: Fred || 02/15/2016 00:00 || Comments || Link || E-Mail|| [227 views] Top|| File under: Lashkar e-Taiba
Dentist with links to Al Qaeda, Safoora attackers arrested in Karachi: police
What is it with dentists and jihadis?

[DAWN] A dentist allegedly linked to

bully boy

group Al Qaeda as well as Safoora Goth accused Saad Aziz was incarcerated
Book 'im, Mahmoud!
after an encounter early Sunday night, Preedy

cop shoppe

officials said today.

Preedy police booked suspect Dr Usman in two cases pertaining to attacking police and possession of illegal weapons.

Counter-Terrorism Department (CTD) head Raja Umer Khattab said Dr Usman was familiar with Saad Aziz, the main accused in the Safoora Goth massacre, but played no direct role in the attack.

Khattab said Dr Usman is an Al Qaeda

controller

with links to Al Qaeda Punjab
1.) Little Orphan Annie's bodyguard
2.) A province of Pakistain ruled by one of the Sharif brothers
3.) A province of India. It is majority (60 percent) Sikh and Hindoo (37 percent), which means it has relatively few Moslem riots....
representatives Haris, who has been arrested, and Ali Rehman, who is still

on the lam

.

At least 43 people were killed and 13 others

maimed

in a barbaric attack on members of the Ismaili community in Bloody Karachi


...formerly the capital of Pakistain, now merely its most important port and financial center. It is among the largest cities in the world, with a population of 18 million, most of whom hate each other and many of whom are armed and dangerous...


's Safoora Goth area on May 14, 2015. Six

gunnies

entered a bus carrying 60 people and executed 43 passengers at close-range, according to Sindh Police Inspector General Ghulam Haider Jamali.

Saad Aziz alias Tin Tin alias John, the main accused in the Safoora Goth case, is the alleged

criminal mastermind

of the of the attack on activist Sabeen Mahmud and is suspected of involvement in terrorist activities since 2009. People who knew the former Institute of Business Administration graduate say he may have grown religious over time.

Sindh Chief Minister Qaim earlier said Saad Aziz "is a trained

bully boy

with expertise in producing different types of literature. He provided funds for terror activities in the city".
Posted by: Fred || 02/15/2016 00:00 || Comments || Link || E-Mail|| [210 views] Top|| File under: al-Qaeda in Pakistan
PTCL man booked in terrorism case on subscriber's complaint
[DAWN] Police have registered a terrorism case against an official of the Pakistain Telecommunication Company Limited on the complaint of a subscriber,

a police brass hat

confirmed to Dawn on Saturday.

The Aziz Bhatti police late on Friday night registered the case against the PTCL's divisional engineer, Khalid Butt, and some other officials of the Gulshan-e-Iqbal main exchange on the complaint of Jafar Abbas Jafferi under relevant sections of the Telegraph Act and the Anti-Terrorism Act of 1997.

SSP-Investigations Zulfiqar Mahar said: "The complainant claims that on his PTCL number/IP address officials have hosted websites of

Daesh [Islamic State]

[militant Islamic State
...formerly ISIS or ISIL, depending on your preference. Before that al-Qaeda in Iraq, as shaped by Abu Musab Zarqawi. They're very devout, committing every atrocity they can find in the Koran and inventing a few more. They fling Allah around with every other sentence, but to hear the pols talk they're not really Moslems....
group]."

He said that the legal branch of the telecoms giant had contacted him and he told them not to get bail, as "no sufficient evidence is available at this stage".

In his application, the complainant said that his landline and the internet connection were allegedly 'misused' by some people as he overheard people talking in the Arabic and Uzbek languages.

He said he lodged complaints with the PTCL to shut his number but to no avail. Finally, he visited the PTCL office in Gulshan-e-Iqbal where Mr Butt of the PTCL allegedly told him that his phone was being "used by an Islamic organization for a pious purpose" and he [the complainant] would go to "paradise". However,


there's more than one way to stuff a chicken...


he did not disclose the name of the organization.

"It was a highly sensitive matter which requires a proper probe," said SSP-East Javed Jiskani. "The allegations are levelled by a private complainant and the burden of proof lies on him.

"It appears to be a complicated case and we are trying to obtain the help of security agencies in the investigation keeping in view the seriousness of the charges," said the SSP-East.

He said that no arrest would be made till the completion of the inquiry.
Posted by: Fred || 02/15/2016 00:00 || Comments || Link || E-Mail|| [131 views] Top|| File under: Islamic State
Iraq
ISIS executes 2 in Mosul
ERBIL – Extremists of the Islamic State (ISIS) executed on Sunday two young men in the city of Mosul, northwestern Iraq, after accusing them of "apostasy".

ISIS militants had arrested the two men on Friday for missing prayers at Mosul mosque, where pro-ISIS preachers usually deliver speeches promoting the group's alleged Caliphate. The Sharia Court in Mosul ordered the execution of the two young men, aged 22-25, on charges of apostasy.

"They were both shot dead in front of the Aisha Mosque in al-Nour neighborhood eastern Mosul on Sunday," local media activist Abdulah al-Malla told ARA News.

"The execution took place after a member of the Sharia Court read a statement vowing anyone who misses the prayers at the mosque to face the same punishment," al-Malla said, adding that ISIS militants are trying to terrorize the people of Mosul by conducting such public executions.

This comes just two weeks after ISIS extremists beheaded a 14-year-old boy in Syria's Jarablus on similar charges. Speaking to ARA News in Jarablus, civil rights activist Nasser Taljbini reported that the ISIS-led Sharia Court order the militants to behead the boy in public. "Dozens of people attended the brutal execution, including the victim's parents who were forced to witness the beheading of their own son," Taljbini said.

"ISIS is trying to prove that it is still powerful despite all the military defeats," the source told ARA News.
Posted by: badanov || 02/15/2016 00:00 || Comments || Link || E-Mail|| [163 views] Top|| File under: Islamic State
ISIS executes 8 by drowning in Ninevah
(IraqiNews.com) Nineveh – A local source in Nineveh Province revealed on Saturday, that the so-called ISIS executed eights civilians by drowning in the center of the Province on charges of collaboration with the government and security forces.

The source said in a brief statement followed by IraqiNews.com, "ISIS militants gathered eight civilians in a metal cage and drowned them into a swimming pool in al-Faisaliya area on charges of collaboration with the Iraqi government."

The source added, "ISIS filmed the execution of the civilians after being sentenced to death by the so-called Sharia Court in Nineveh Province."
Posted by: badanov || 02/15/2016 00:00 || Comments || Link || E-Mail|| [297 views] Top|| File under: Islamic State
Anbar Antics: 21 die
Coalition warbirds destroy ISIS rocket artillery

(IraqiNews.com) al-Anbar – A security source in Anbar province said on Sunday, that the international coalition aviation destructed mortar shells bases and rockets launchers belonging to ISIS during an aerial bombardment by the international coalition west of the city of Ramadi.

The source said in a statement obtained by IraqiNews.com, "Warplanes of the international coalition, in coordination with the army's 7th brigade, conducted 3 aerial strikes that hit a number of targets belonging to ISIS in al-Baghdadi Island north of the district of al-Baghdadi (90 km west of Ramadi)," noting that, "The strikes resulted in destructing those targets and killing a number of ISIS elements."

"The targets were bases of mortar shells and rockets launchers belonging to ISIS," the source added.

ISIS Top Dawg dies in coalition airstrike

(IraqiNews.com)The president of Khalediya District Council in Anbar, Ali Dawood, announced on Sunday the killing of the ISIS military commander in the area of Kartan, along with 15 of his aides, during an aerial bombing by the international coalition east of Ramadi.

Dawood said in a statement followed by IraqiNews.com, "This evening, warplanes of the international coalition bombarded one of the ISIS headquarters in the area of Kartan in the district of Khalediya (23 km east of Ramadi)," noting that, "A gathering of [ISIS] elements were gathering in the headquarters."

He also added, "The bombing was carried out in coordination with Anbar Operations, while resulted in the death of the military commander of the area of Kartan, known as Diaa Adel Khalil al-Akawi, along with 15 of his aides."

Iraqi forces drive back ISIS attack

(IraqiNews.com) Anbar – The commander of Anbar Operations Major General Isamil al-Mahalawi announced on Sunday, that the security forces repulsed the so-called ISIS attack north of Ramadi, while indicated to the killing of six ISIS members in a coalition air strike.

Mahalawi said in a statement received by IraqiNews.com, "A force from the army's 10th brigade repulsed ISIS attack on its headquarters in Albu Ziab area north of Ramadi, while managed to kill two ISIS members and forced the others to retreat."

Mahalawi added, "The international coalition aviation shelled one of ISIS headquarters in Albu Ziab area north of Ramadi, killing six terrorists and inflicting human and material losses on them."


Posted by: badanov || 02/15/2016 00:00 || Comments || Link || E-Mail|| [206 views] Top|| File under: Islamic State
Baghdad bomb and Bullet Bulletin: 4 dead
4 cops die in bombing attack

(IraqiNews.com) Baghdad – A source in the Ministry of Interior announced on Saturday, that 10 people including police members had been either killed or wounded in a double bombing north of Baghdad.

The source said in a press statement obtained by IraqiNews.com, "A bomb exploded, this evening, in Tarmiya Village north of Baghdad, killing one person and injuring five others."

The source, who asked anonymity, added, "Another explosive device exploded when the security forces arrived in the area of the first blast, killing four police members, including a captain."

1 civilian wounded in bombing attack

(IraqiNews.com) Baghdad – A police source revealed on Sunday, that a civilian was wounded in a bomb blast in eastern Baghdad.

The source said in a press statement obtained by IraqiNews.com, "This morning, an improvised explosive device emplaced on the road side in Palestine Street in eastern Baghdad exploded, wounding a civilian in the area."

The source, on condition of anonymity, added, "The blast also caused material damage to one of the houses," pointing out that, "A security force cordoned off the area and transferred the wounded to a nearby hospital to receive treatment."

4 Bad Guys detained

(IraqiNews.com) Baghdad – The Joint Operations Command announced on Sunday, that the security forces arrested four terrorists including the supplier of detonators and improvised explosive device in Baghdad, while indicated to the killing of 18 terrorists in an air strike carried out by the international coalition aviation.

The Joint Operations Command said in a statement received by IraqiNews.com, "The Federal Police 7th brigade arrested three terrorists and seized a vehicle carrying explosives supplies, while the 1st brigade managed to arrest the responsible terrorist for supplying detonators and improvised explosive devices to ISIS in Baghdad."

The statement added, "The Federal Police forces also seized a cache containing Hell Cannons belonging to ISIS after escaping from Husaibah area."
Posted by: badanov || 02/15/2016 00:00 || Comments || Link || E-Mail|| [132 views] Top|| File under:
Israel-Palestine-Jordan
Six attempted terror attacks foiled in Jerusalem, West Bank; 5 attackers dead, one hospitalized
[Ynet] Two

Death Eaters

open fire at police force near Damascus Gate; Paleostinian woman tries to stab Border Policeman in Hebron, while 17-year-old Paleostinian tries to stab troops near Jerusalem; Arab teen threatens Israeli woman with knife; two Paleostinians open fire at troops near Jenin; no Israelis hurt in any of the incidents, three of the attackers

rubbed out

.

Israel's security forces thwarted five attempted terror attacks on Sunday, while a sixth was prevented when a civilian escaped her would-be attacker. No Israeli forces were hurt in any of the incidents, while five of the Paleostinian attackers were

rubbed out

.

On Sunday night, two attackers armed with homemade M-16 rifles

shot up

a police force that was being briefed about 30 meters away next to a light rail station near the Damascus Gate in Jerusalem's Old City.

The officers noticed a suspicious man with a bag in his hand. They approached him and instructed him to stop and put down his bag. He thn pulled out a rifle and aimed it at the officers, who responded quickly and shot him.

After having shot the first attacker, the second attacker

shot up

them. They pursued the shooter, returned fire, and neutralized him.

Both attackers were declared dead at the scene.

On Sunday afternoon, a Paleostinian woman tried to stab a Border Policeman stationed at the road leading to the Cave of the Patriarchs in Hebron. The Border Policeman pushed her back and shot her, critically wounding her. The girl, identified by Paleostinian media as 14-year-old Jasmine Rashad al-Zaru, was taken to the Shaare Zedek Medical Center in Jerusalem.

Earlier in the afternoon, a woman reported that a young Arab teenage boy, approximately 14 years old, tried to stab her on Moshe Baram Street in Talpiot in southern Jerusalem. She told police that the Arab teenager tapped her on the shoulder, and when she turned around, she saw him holding a knife. She retreated and the would-be attacker fled. The woman was not

maimed

and police are searching for the

runaway

suspect.

On Sunday morning, two Paleostinians threw stones at passing vehicles near Jenin and tried to cross the separation fence. When forces arrived at the scene, the Paleostinians

shot up

them. The soldiers fired back and killed the two Paleostinians. No soldiers were

maimed

in the exchange.

The Paleostinian Health Ministry identified the two Paleostinians as Nihad and Fouad Waked, both 15 years old. They were from the same extended family in the West Bank village of al-Araka, near Jenin, but were not close relatives.

In another incident on Sunday morning, a Paleostinian knife-wielding attacker ran at Border Police officers at the Mazmoriya security checkpoint on the outskirts of Jerusalem. One of the officers shot and killed him. No Israeli troops were

maimed

. The Paleostinian Health Ministry identified the Paleostinian as 17-year-old Naim Safi of Abadiya village near Bethlehem.

In a separate incident, IDF scouts found a small remote-controlled

bomb

on the road leading up to Mount Ebal near Nablus. An IDF bomb disposal unit neutralized the explosive. No Israeli forces were hurt.
Posted by: trailing wife || 02/15/2016 00:00 || Comments || Link || E-Mail|| [365 views] Top|| File under:
Syria-Lebanon-Iran
Médecins Sans Frontières hospitals in Syria targeted by Russians
[Guardian] Airstrikes have hit hospitals in two locations in northern Syria -- marking the latest in a series of attacks on medical facilities and workers in the five-year civil war.

Médecins Sans Frontières said eight staff members were missing after a facility it supports in Maaret al-Numan, Idlib province, was hit four times in two separate raids. MSF did not blame any side for the bombing, but there has been an unrelenting aerial bombardment by Russian warplanes and Bashar al-Assad's regime in Idlib.

"This appears to be a deliberate attack on a health structure, and we condemn this attack in the strongest possible terms," said Massimiliano Rebaudengo, MSF's head of mission in Syria. "The destruction of the hospital leaves the local population of about 40,000 people without access to medical services in an active zone of conflict."


Posted by: Besoeker || 02/15/2016 08:16 || Comments || Link || E-Mail|| [362 views] Top|| File under:
Leb. Army Bombards Militant Positions in Eastern Mountain Range
[AnNahar] The Lebanese army shelled positions of Islamic State
...formerly ISIS or ISIL, depending on your preference. Before that al-Qaeda in Iraq, as shaped by Abu Musab Zarqawi. They're very devout, committing every atrocity they can find in the Koran and inventing a few more. They fling Allah around with every other sentence, but to hear the pols talk they're not really Moslems....


murderous Moslems

in the Eastern Mountain Range, the state-run National News Agency said on Sunday.

The army targeted the positions of the

murderous Moslems

that are close to the outskirts of Ras Baalbek and the northeastern town of Arsal in the Eastern Mountain Range, added NNA.
Posted by: trailing wife || 02/15/2016 00:04 || Comments || Link || E-Mail|| [169 views] Top|| File under: Islamic State
Turkish artillery in northern Aleppo yields civilian casualties
ALEPPO – Turkey's military continued its bombardment on areas held by the Kurdish forces in northern Syria for the second consecutive day, causing dozens of casualties among civilians, local sources reported on Sunday.


It's okay when they do it...

The Turkish artillery shelling, which concentrated on the areas of Afrin and Azaz in the northern countryside of Aleppo, has coincided with heavy mortar shelling on the same areas by militants of the al-Qaeda-affiliated Nusra Front.

"The Turkey-Nusra attacks hit residential neighborhoods in several villages near Azaz and Afrin, including Menagh, Miremin, Malkiyah, Meranaz, Tannab and Kashtaar," rights activist Ahmed Qadamani told ARA News in Aleppo.

"At least 23 civilians were killed and dozens more were wounded under the heavy bombardment by the Turkish army and Nusra Front's militants," the local source reported.

In the meantime, media activists in the targeted areas have documented the names of the victims who fell under the ongoing Turkish offensive.

"All civilian victims are being documented carefully by the local documentation centers in northern Aleppo, in a bid to deliver those documents to the United Nations to stop this brutal offensive against civilians," Qadamani said.

This comes after the Kurdish YPG forces and allied factions from the western-backed Syrian Democratic Forces (SDF) drove Islamist rebels from a former military airport south of Azaz town in Aleppo province, near the Turkish border. The bombardment by the Turkish military was aimed at impeding the Kurdish progress against Islamist rebels in Syria's northern Aleppo province.

On Saturday, Turkish Prime Minister Ahmet Davutoglu said: "Today retaliation was taken under the rules of engagement against forces that represented a threat in Azaz and the surrounding area." Davutoglu demanded the Kurdish forces to withdraw from the Menagh air base and evacuate all areas near Azaz. "We will retaliate against every step (by the YPG)," he said. "The YPG will immediately withdraw from Azaz and the surrounding areas and will not go close to it again."
Turkey's state-run Anadolu Agency said Turkish artillery units fired at Kurdish fighters in the Syrian town of Azaz in Aleppo province, saying it was in response to incoming Kurdish fire.
Posted by: badanov || 02/15/2016 00:00 || Comments || Link || E-Mail|| [161 views] Top|| File under: al-Nusra
Syrian army gains ground around Aleppo, looks to Raqqa
So much for the cease-fire...

Russia said on Saturday a Syria ceasefire plan was more likely to fail than succeed, as Syrian government forces backed by Russian air strikes took rebel ground near Aleppo and set their sights on the Islamic State stronghold of Raqqa province.


Russia knows the cease-fire will fail because they've been pushing the cease-fire right in front of the firing squad...

International divisions over Syria surfaced anew at a Munich conference where Russia rejected French charges that it was bombing civilians, just a day after world powers agreed on the "cessation of hostilities" due to begin in a week's time.

U.S. Secretary of State John Kerry reiterated accusations that Russia was hitting "legitimate opposition groups" and civilians with its bombing campaign in Syria and said Moscow must change its targets to respect the ceasefire deal.


Attaboy, Jahwn, now hit 'em with an angry letter...

The conflict, reshaped by Russia's intervention last September, has gone into an even higher gear since the United Nations sought to revive peace talks. These were suspended earlier this month in Geneva before they got off the ground.

Turkish forces shelled Kurdish YPG militia targets near the northern Syrian town of Azaz on Saturday, Turkey's Prime Minister Ahmet Davutoglu said, demanding that the group withdraw from land it recently captured. The United States urged both Turkey and the Syrian Kurds to step back and focus instead on tackling the "common threat" of Islamic State militants who control large parts of Syria.

The Syrian army looked poised to advance into the Islamic State-held province of Raqqa for the first time since 2014, apparently to pre-empt any move by Saudi Arabia to send ground forces into Syria to fight the jihadist insurgents. A Syrian military source said the army captured positions at the provincial border between Hama and Raqqa in the last two days and intends to advance further.

"It is an indication of the direction of coming operations towards Raqqa. In general, the Raqqa front is open ... starting in the direction of the Tabqa area," the source said.

Tabqa is the location of an air base captured by Islamic State two years ago, and the source said the army had moved to within 35 km (20 miles) of the base.

The cessation of hostilities deal agreed by major powers falls short of a formal ceasefire, since it was not signed by the warring parties - the government and rebels seeking to topple President Bashar al-Assad in a five-year war that has killed at least 250,000 people.


So maybe that's why it's failing, huh?

If its forces retake Aleppo and seal the Turkish border north of the city, Damascus would deal a crushing blow to the insurgents who were on the march until Russia intervened, shoring up Assad's rule and paving the way to the current reversal of rebel fortunes.

Russia has said it will keep bombing Islamic State and the al Qaeda-linked Nusra Front, which in many areas of western Syria fights government forces in close proximity to insurgents deemed moderates by Western states.

Russian Foreign Minister Sergei Lavrov, asked at a security conference in Munich on Saturday to assess the chances of the cessation of hostilities deal succeeding, replied: "49 percent." Asked the same question, his German counterpart Frank-Walter Steinmeier put the odds at 51 percent.
Posted by: Steve White || 02/15/2016 00:00 || Comments || Link || E-Mail|| [269 views] Top|| File under:
Terror Networks
US, allies conduct 27 strikes in Syria, Iraq against ISIS
[Ynet] The United States and its allies conducted 27 strikes against Islamic State
...formerly ISIS or ISIL, depending on your preference. Before that al-Qaeda in Iraq, as shaped by Abu Musab Zarqawi. They're very devout, committing every atrocity they can find in the Koran and inventing a few more. They fling Allah around with every other sentence, but to hear the pols talk they're not really Moslems....


Lions of Islam

in Syria and Iraq on Saturday, the Combined Joint Task Force overseeing the operations said in a statement.

In Iraq, 25 attacks were carried out near nine cities, six of them near Ramadi, striking Islamic State tactical units and destroying Islamic State staging areas, fighting positions and assembly areas.

Near djinn-infested Mosul
... the home of a particularly ferocious and hairy djinn...
, 12 strikes hit two separate tactical units and other targets and destroyed 12 fighting positions and a vehicle-borne improvised

bomb

.

In Syria, one strike near Al Hawl and another near Al Hasakah struck tactical units and destroyed a tunnel and a building used by the group.
Posted by: trailing wife || 02/15/2016 00:00 || Comments || Link || E-Mail|| [135 views] Top|| File under: Islamic State
Who's in the News
32
[untagged]
7
Islamic State
4
Govt of Iran
3
Govt of Pakistan
3
Houthis
3
Arab Spring
2
al-Qaeda in Pakistan
2
Govt of Pakistain Proxies
2
Govt of Saudi Arabia
2
Taliban
1
TTP
1
al-Shabaab
1
Lashkar e-Taiba
1
Govt of Syria
1
al-Nusra
1
Boko Haram
Bookmark
E-Mail Me
The Classics
The O Club
Rantburg Store
The Bloids
The Never-ending Story
Thugburg
RSS Links
Gulf War I
The Way We Were
Bio
Merry-Go-Blog
Hair Through the Ages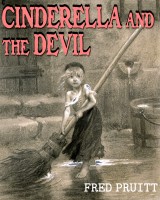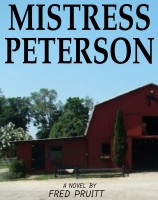 On Sale now!


A multi-volume chronology and reference guide set detailing three years of the Mexican Drug War between 2010 and 2012.

Rantburg.com and borderlandbeat.com correspondent and author Chris Covert presents his first non-fiction work detailing the drug and gang related violence in Mexico.

Chris gives us Mexican press dispatches of drug and gang war violence over three years, presented in a multi volume set intended to chronicle the death, violence and mayhem which has dominated Mexico for six years.
Click here for more information


Meet the Mods
In no particular order...


Steve White
Seafarious
Pappy
lotp
Scooter McGruder
john frum
tu3031
badanov
sherry
ryuge
GolfBravoUSMC
Bright Pebbles
trailing wife
Gloria
Fred
Besoeker
Glenmore
Frank G
3dc
Skidmark
Alaska Paul



Better than the average link...



Rantburg was assembled from recycled algorithms in the United States of America. No trees were destroyed in the production of this weblog. We did hurt some, though. Sorry.
3.82.51.133