--Tech & Moderator Notes
Small outage this am
The Burg was done for a few hours this morning. Apparently the chipmunks at the server went on strike. TW waved the lavender clue bat at them and they're back to spinning the wheel.

This, by the way, is a shameless yet opportune time for me to remind y'all to hit the Paypal or Amazon link. Those chipmunks need to be fed...
Actually, I messaged badanov and Fred. After a bit something happened. Heartfelt thanks, Fred.
Posted by: Steve White || 02/27/2016 12:45 || Comments || Link || E-Mail|| [332 views] Top|| File under:
-Short Attention Span Theater-
USN Quiet professional and Medal of Honor recipient shuns spotlight
[USA Today] WASHINGTON -- Imagine yourself in the most dangerous, dire circumstance -- held hostage, say, by the Taliban. You'd want a guy just like Edward Byers looking for you.

No nonsense, humble, focused, Byers on Monday will receive the military's highest award -- the Medal of Honor -- for helping rescue an American doctor in Afghanistan in 2012.

He'll shake President Obama's hand and acknowledge the loss of a treasured colleague. Later, Senior Chief Byers -- the sixth Navy SEAL to receive the award and the first living one since 1998 -- will gladly slip back into the shadows, and the exquisitely dangerous, secretive work that has become his life's calling.

"As you get older, of course your body starts to break down a little bit," Byers, 36, told USA TODAY in an interview at the Pentagon. "Still fit enough to keep going."

No doubt about that. Byers, blue-eyed, baby-faced and bearing a black silicone wedding band (easy to wear during workouts), intends to keep serving for as long as he can. He talked about what inspired him to enlist, why he keeps serving and the importance of saying as little about that action as possible.
Posted by: Besoeker || 02/27/2016 12:01 || Comments || Link || E-Mail|| [341 views] Top|| File under:
Afghanistan
Woman Kills Insurgent Commander In Baghlan
Some days you get the bear. Some days the bear gets you.


A woman in Baghlan province on Thursday night killed an insurgent commander and wounded another, officials said.

The woman and her husband were both wounded in the attack and admitted to hospital.

The woman said they held off the gunmen through the night.

"Men came to our house and they said we are from NDS and when we refused to let them in they started shooting at us. We fired back and the battle carried on until morning," said the wounded woman.

Baghlan police chief Awaz Mohammad Nazari confirmed the incident and said that on Thursday two insurgents attacked a civilian house in Khowaja Alwan area of the province. He said the occupants of the house fought them off and eventually killed the commander and wounded one other.

"The woman was couragious and a hero. She killed one armed opposition and wounded another one. When police heard about the incident they went to assist them and transferred the woman and her husband to hospital," said Awaz Mohammad Nazari provincial police chief.

Baghlan is one of the most insecure provinces in the country.
Posted by: badanov || 02/27/2016 00:00 || Comments || Link || E-Mail|| [266 views] Top|| File under:
Africa Horn
Ten Shaboobs, including 4 number 3's, killed in KDF airstrike

Is it just me or is there a lost Victor Hugo novel here?

The short guy, third from the left in the bottom row, is Jean-Pierre, the runaway son of the fabulously wealthy Comte de Somme-Huere. The big guy in the top row, third from right, Jean-Louis, is the poor but honest fugitive from the galleys, who was set up to take the rap for Jean-Claude, second from the left in the bottom row. The lawyer Jean-Jean, third from the right in the bottom row, is the comic relief, assuming there is comic relief in a Victor Hugo novel (this ain't Dumas, y'know.)

Jean-Pierre, Jean-Louis, Jean-Claude, and Jean-Jean are all in love with the virtuous Marie la Tarte, in the bottom row, right hand corner, holding the life preserver. After about nine hundred pages of exposition, all of them are auxed behind the barricades, besieged by the Forces of Oppression. The heroic Jean-Luc, second from the right in the bottom row, sacrifices himself to save the lives of all of them by head butting a cannonball in flight.

Jean-Claude, his nerve giving out at the sight of Jean-Luc's remaining remains, tries to betray the commune, to be done in by Jean-Louis in a sword fight, in which both parties end up with three feet of steel through the lungs. Two hundred pages later, most of it dialogue between Jean-Louis and Jean-Pierre and Marie la Tarte, Jean-Louis finally pegs out. (If it was three of them talking, would that make it "trialogue?")

Jean-Pierre and Marie la Tarte declare their love. If this was an opera they'd sing a duet, but it's not, so they don't. Jean-Claude's lackey, the slow-witted Jean-Paul, then opens the back gate to put the garbage out.

The Forces of Opression, who've been patiently waiting for Jean-Claude to let them in, surge through the gate and kill the lot of them, which is how they ended up having their portraits taken in those cheap coffins.

fin

Are four number threes the same as one number twelve?




Add the ten and you've got twenty-two. That means they went bust...




No, no -- it's division, not multiplication. Thusly: four number twelves to one number three, and God help them if their uniforms aren't clean and properly buttoned.

Osman Abdullah Hajji, a top Somali military commander in Gedo confirmed the killing of senior Al shabaab leaders in latest airstrike by Kenyan air forces in the region.

Hajji said at least ten Al shabaab members, including four middle-ranking commanders died in the KDF airstrike targeted a base for Al shabaab in the remote village of Tulo-Barwaqo in Gedo. Two of the slain commanders were identified as Abdullah Ali and Luqman who have been in attendance at a meeting by Al shabaab leaders in the area at the time of the aerial bombing.

Tulo Barwaqo lies close to SNA controlled Garbaharey town. Al shabaab did not comment on the airstrike by Kenyan jets on Tulo Barwaqo.
Posted by: Steve White || 02/27/2016 00:00 || Comments || Link || E-Mail|| [121 views] Top|| File under: al-Shabaab
Two blasts, gunfire target hotel in Somalia's Mogadishu
[ENGLISH.ALARABIYA.NET] Two loud

kaboom

s rocked the center of Mogadishu on Friday followed by automatic gunfire, police and an AFP correspondent said, with Somalia's Shabaab Islamists claiming they had attacked a hotel.

"We heard a loud

kaboom

near the SYL hotel," police official Mohamad Adan told AFP, saying there was also gunfire.

The first blast took place at 7:45 pm (1645 GMT), with a second erupting shortly afterwards in an attack which was claimed by the Al-Qaeda linked Shabaab movement.

"Members of the mujahedeen have carried out an attack on the SYL hotel near the presidential palace. The attack began with a

suicide kaboom

followed by gunfire," the group said in a brief statement on its official Instagram account.

More than 20 killed in Mogadishu car bombings

A car bomb was set off near SYL – Somali youth league hotel next to Villa Somalia, the heavily fortified presidential palace of Somalia, killing more than 20 people, including soldiers and civilians.

Minutes later, a second car bomb exploded at the peace garden, not far from the SYL hotel compound, where the most casualties happened, according to the security officials.

Al shabaab claimed responsibility for the both attacks, saying it targeted the areas, where are frequented by senior Somali government officials, business people, Journalists and diaspora.

Medical sources say at least twenty other people were wounded in Tonight's twin car bombs in the horn of Africa capital.

Five intelligence officers killed in Mogadishu car bomb

Thunderous explosions have rocked Mogadishu's SYL hotel, just a few meters away from Villa Somalia presidential compound on Friday, Garowe Online reports. Gunfire could be heard around the area where suspected Al Shabaab militants targeted with what seems to be apparently coordinated terror attack. The car bomb attack occurred near an entertainment facility called 'Peace Square'.

Five intelligence officers and four attackers have been reported killed in a gun-battle ensued after car bombing.

Posted by: Fred || 02/27/2016 00:00 || Comments || Link || E-Mail|| [118 views] Top|| File under: al-Shabaab
Africa North
Two car bombs defused in a Giza street
[AlAhram] Three residential buildings in Giza were evacuated early on Friday after security forces received reports of explosives in the area and defused bombs in two nearby cars, security sources told Al-Ahram Arabic news website.

The two cars were primed to explode by a road in the Faisal area, the sources said.

Major General Ahmed Aboul-Enein, an expert at the explosives department, said that the two devices had been connected using an electric heater.

Bombs and armed attacks on security personnel and sites have been common since the ouster of Islamist president Mohammed Morsi in summer 2013. Only some attacks have targeted civilians.

Policeman killed in Egypt's Giza

[AlAhram] An Egyptian policeman was killed on Friday in Egypt's Giza governorate at a railway crossing by unknown assailants, according to Al-Ahram's Arabic site. The attackers are still

on the lam

, and it was not immediately clear how the policeman was killed.

Earlier Friday, two bombs were defused in Giza.
Posted by: trailing wife || 02/27/2016 00:00:00 || Comments || Link || E-Mail|| [123 views] Top|| File under: Ansar Bayt al-Maqdis (IS)
Two Brotherhood members killed in shoot-out with Egyptian police: Source
[AlAhram] Two members of the

Moslem Brüderbund

were killed on Friday in a firefight with security forces in Damietta, an official source at the interior ministry told MENA agency.

The official said that two

coppers

were maimed

in the

festivities

in the Nile Delta city.

According to investigations, police forces discovered that a group of armed members of the outlawed Brotherhood were staying near Damietta

cop shoppe

.

As forces went to arrest them they starting shooting at the police, the security source told MENA.

Security forces intensified their presence following the

festivities

in the area.

Damietta was one of the strongholds of the

Moslem Brüderbund

group, from which hails ousted Islamist president Mohammed Morsi.
Posted by: trailing wife || 02/27/2016 00:00:00 || Comments || Link || E-Mail|| [125 views] Top|| File under: Muslim Brotherhood
More deaths on both sides as Sabrathans hunt down local IS
Tripoli, 26 February 2016:

The hunt for members of IS in and around Sabratha continued today with an unknown number of suspected terrorists reportedly being cornered and killed.

Among the bodies pictured on social media was one said to resemble closely Noureddine Chouchane, the Tunisian, also known as Sabir, who the Pentagon said was the prime target of their air strike a week ago. The dead man is shown wearing ammunition pouch webbing and the long black top and foreshortened trousers favoured by IS in Sirte.

Early this morning, three armed locals died when a house in the Masalama part of the town was stormed. Seven male occupants of the building were killed along with three women while two men and two women were arrested. Caches of weapons and explosive were said to have been found inside. Zuwara hospital has reported that it has admitted 13 injured from Sabratha but has not said if they are locals or IS.

The hunt for IS terrorists, whose presence in the town was so long denied by town mayor Hussein Dawadi and the Tripoli authorities, appeared to have been intensified today. The Sabratha media centre called on all residents to report any suspicious people. It has warned that with many of their vehicles destroyed, the terrorists had been seeking to slip out of the town on foot. There are unconfirmed reports that a local family known to have rented to IS one of the buildings in the town, has been seeking to obstruct searches in the area it controls.

Among the pictures of alleged IS fighters is one of three young men in casual dress looking extremely frightened in the enclosed back on a pick-up truck.

Sources have told this newspaper that Abdullah Dabbashi, a Sabrathan alleged to be an IS supporter, was not killed yesterday as earlier reported but was wounded and has been taken to Zawia hospital for treatment. Dabbashi, from a prominent local family, is reportedly being guarded by members of Farouq Brigade, led by Abu Obeida Al-Zawi, one Libya Dawn's more radical commanders.

Meanwhile it is being said that some Zawia residents have started turning Tunisians out of the town.
Posted by: badanov || 02/27/2016 00:00 || Comments || Link || E-Mail|| [159 views] Top|| File under: Islamic State
Egypt security forces clash with protesters; 2 killed
[ENGLISH.ALARABIYA.NET] Egypt's Interior Ministry says security forces have clashed with Islamist

Moslem Brüderbund

protesters in northern Egypt, killing two of them and arresting six.

In a statement Friday, the ministry said that the killed men were part of a group trying to stage a demonstration and carry out attacks against security forces in the northern city of Damietta.

Authorities banned the

Moslem Brüderbund

group following the ouster of Islamist President Mohammed Mursi in 2013. Thousands of the group's members have been killed or locked away
Drop the gat, Rocky, or you're a dead 'un!
over the past two years.

The Interior Ministry says those tossed in the clink
Youse'll never take me alive coppers!... [BANG!]... Ow!... I quit!
were wanted for a previous attack on a gas pipeline.

The

Moslem Brüderbund

's political arm, the Freedom and Justice Party, say in a statement that the men were killed protesting the military overthrow and price hikes.

Posted by: Fred || 02/27/2016 00:00 || Comments || Link || E-Mail|| [114 views] Top|| File under: Arab Spring
ISIS claims deadly car bomb in Libya's Benghazi
[ENGLISH.ALARABIYA.NET] At least four members of security forces loyal to Libya's recognized government were killed Friday in a

boom-mobile

ing in the city of Benghazi, the military said, in an attack claimed by ISIS.

Military

front man

Colonel Abdullah al-Shahaafi told AFP that the blast went off in the Hawari district of the city.

ISIS claimed the attack in a statement posted on Islamist websites, saying more than 25 were killed and that it targeted forces of General Khalifa Haftar


... served in the Libyan army under Muammar Qadaffy, and took part in the coup that brought Qadaffy to power in 1969. He became a prisoner of war in Chad in 1987. While held prisoner, he and his fellow officers formed a group hoping to overthrow Qadaffy. He was released around 1990 in a deal with the United States government and spent nearly two decades in the United States, gaining US citizenship. In 1993, while living in the United States, he was convicted in absentia of crimes against the Jamahiriya and sentenced to death. Haftar held a senior position in the anti-Qadaffy forces in the 2011 Libyan Civil War. In 2014 he was commander of the Libyan Army when the General National Congress (GNC) refused to give up power in accordance with its term of office. Haftar launched a campaign against the GNC and its Islamic fundamentalist allies. His campaign allowed elections to take place to replace the GNC, but then developed into a civil war. Guess you can't win them all...


, the recognised government's chief of staff.

Haftar's forces on Tuesday recaptured a jihadist stronghold in the Mediterranean city.

Posted by: Fred || 02/27/2016 00:00 || Comments || Link || E-Mail|| [142 views] Top|| File under: Islamic State
Africa Subsaharan
Cameroon: 92 Boko Haram militants killed, 850 captives freed
Cameroon's army has killed 92 members of the Islamist militant group Boko Haram and freed 850 villagers in a joint operation with Nigerian forces, the country's government has said. The operation in the Nigerian village of Kumshe, close to the border with Cameroon, was conducted under the auspices of a multinational force fighting Boko Haram, according to the statement from Issa Tchiroma Bakary, Cameroon's communications minister.

"Two Cameroonian soldiers were killed [during the operation] by an accidental mine explosion. Five other soldiers were wounded," Bakary said, adding that the army captured weapons and ammunition and found a centre for production of homemade mines.

There was no immediate comment from Nigeria or independent confirmation of the operation or death toll.

Boko Haram is seeking to carve out an emirate in north-eastern Nigeria and has staged a campaign of suicide and other attacks in Cameroon, Chad and Niger over the past year, including killing as many as 1,000 in Cameroon.
Posted by: Steve White || 02/27/2016 00:00 || Comments || Link || E-Mail|| [188 views] Top|| File under: Boko Haram
Arabia
UAE troop pullout from Yemen reports rejected
Sources at Aden International Airport have rejected as baseless and incorrect reports circulated by some news websites and media outlets about the withdrawal of UAE forces stationed at the airport.

"Shifting heavy military ware and equipment from one place to another inside the airport is meant to allow rehabilitation work at the airport, which is coming to an end," the sources reaffirmed.

The move, according to the sources, was aimed at creating suitable environment within the limits of the airport as it will help travellers feel safe with no military armament inside as well as on tarmac.

"The UAE forces are still stationed at many places of the airport, the sources said and asked media outlets to exercise care while handling these news as they reflect negatively on the credibility of media as well as the public security in the country. - news@khaleejtimes.com
Posted by: badanov || 02/27/2016 00:00 || Comments || Link || E-Mail|| [127 views] Top|| File under:
Yemeni (Houthi-Saleh) Forces Down Another Saudi Apache Helicopter
[ALMANAR.LB] The Yemeni army and popular forces continued to inflict heavy losses on the Saudi army by destroying their military equipment and hardware and shot down another military helicopter in the province of Shabwah, FNA reported.

"The Yemeni forces hit an Apache helicopter in Azan region in Shabwah province," the Arabic-language media outlets quoted informed Yemeni sources as saying on Friday.

The Yemeni army and the popular forces have intensified their attacks against the Saudi forces and their military positions in recent week by destroying their warships and helicopters.

In a relevant development on Wednesday, Yemeni forces killed at least 54 Saudi troops, including commanders, in a ballistic missile attack in the Northern Jawf province, said the country's Defense Ministry.

The Yemeni Army, backed by Popular Committees loyal to the Ansarullah movement, targeted a Saudi military installation in Beir al-Maraziq region with a Qaher-1 ballistic missile in the early hours of Wednesday.

A large number of Saudi forces also sustained injuries in the attack.

The Yemeni surface-to-surface missile also destroyed a number of military equipment of the installation and inflicted heavy damage on its infrastructure.

The Yemeni forces have fired tens of missiles on the military positions and gathering centers of Saudi-led coalition so far, killing hundreds of Saudi forces and injuring many more.

Posted by: Fred || 02/27/2016 00:00 || Comments || Link || E-Mail|| [198 views] Top|| File under: Houthis
Saudi Arabia extends Hezbollah sanctions
[ENGLISH.ALARABIYA.NET] Soddy Arabia


...a kingdom taking up the bulk of the Arabian peninsula. Its primary economic activity involves exporting oil and soaking Islamic rubes on the annual hajj pilgrimage. The country supports a large number of princes in whatcha might call princely splendor. When the oil runs out the rest of the world is going to kick sand in the Soddy national face...


has designated four companies and three Lebanese men as having links to the Shi'ite Muslim group Hezbollah, the Interior Ministry said on Friday.

"The kingdom will continue its fight against the terrorist activities of the so-called Hezbollah in all available means," the ministry said in a statement carried by state news agency SPA.

Saudi Arabia last week suspended aid worth $3 billion to the Lebanese army over the Beirut government's failure to sign up to statements condemning attacks on Saudi diplomatic missions in Iran.

The ministry identified the four companies as Vatech SARL, Le-Hua Electronics Field Co. Limited, Aero Skyone Co. Limited and Labico SAL Offshore, and the men as Fadi Hussein Serhan, Adel Mohamad Cherri and Ali Zeaiter.

The statement did not elaborate. It was not known what effect Riyadh's blacklisting had on the companies' activities or whether they had business in the kingdom. Saudi officials could not immediately be reached for comment.

Posted by: Fred || 02/27/2016 00:00 || Comments || Link || E-Mail|| [119 views] Top|| File under: Hezbollah
Bangladesh
4 'robbers' hurt in 'gunfight' with cops
[Bangla Daily Star] Four suspected robbers were hit by bullets during a "

shootout

" with a team of Detective Branch of police in Gazipur city's Kodda Islampur area early yesterday.


Whew! Now that, my dears, is reportorial efficiency. Catch your breath a moment before going on.

The injured are Sultan Uddin, 42,


Lucky him! Remember how when you were a kid, you wished people would call you a cool name like Duke or King or Chip? Sultan Uddin has got you all beat... though he spells it Sultanuddin, with accents on the second and fourth syllabbabbles.

Salam, 40, Hamidul, 30, and Mamun, 25.


All poor one-namers, who nonetheless are of an age when they should be mature householders, rather than rousting about robbing those who might have slightly more than they.

Sub-inspector Ikbal Hossain of Gazipur DB


Only the police this time, dear Reader, but Sgt. Siddique has been reading to them from The RAB Way in 90 Days...

said suspected robber Mizanur Rahman a few days ago managed a job at Ocean Garment Limited as a security guard.
On Thursday evening, he fed sedative-heavy cakes to his colleagues, leaving all of them in deep sleep.


"Mmmmm, cake! Thanks, Mizmy, old pal -- I love " *SNORE*
*Snore*
*snooooor GAK snooooor* *plop*

Around 2:30am yesterday, some 15 accomplices of Mizanur reached the factory by a microbus and started looting goods, said the SI.


An upgrade on the usual dacoitery, to be sure.

Acting on a tip-off,


How on earth does Mahmoud the Weasel always know?

the DB team launched a drive to foil the robbery. When the law enforcers reached the factory, robbers opened fire on the cops, he added.


Bad move, guys. Now the cops will be forced to return the favour.

The law enforcers fired retaliatory shots,
leaving the four bullet-hit. However,


a good lie finds more believers than a bad truth...


the other members of the gang managed to flee.


...as if they had never been.

The DB team later recovered some looted goods from a covered van near the factory and sent the four injured to Shaheed Tajuddin Ahmad Medical College Hospital, said Ikbal.


"Four more for you, Doc."
"Don't want 'em, Jim -- they're still wriggling. Park 'em in the hall for another hour."

Abdus Salam, resident medical officer at the hospital, said the four injured were brought to the hospital around 5:30am. They were given primary treatment before being referred to Dhaka Medical College Hospital (DMCH).

Sources at the DMCH said all the four, receiving treatment under police custody, were hit by bullets in their knee.

"All of you -after that gang!"
"But Sarge, what about these four?"
*BANG* *BANG* *BANG* *BANG*
"AIEEEEE!"
"They're not going anywhere."

SI Atiqur Rahman of Joydebpur Police Station said the factory authorities were preparing a case in this connection.

Posted by: Fred || 02/27/2016 00:00 || Comments || Link || E-Mail|| [126 views] Top|| File under:
Mastermind, 2 others held in Joggeshwar murder
[Dhaka Tribune] Police claim to have nabbed
Keep yer hands where we can see 'em, if yez please!
three members of banned

bully boy

outfit Jama'atul Mujahideen Bangladesh including the

criminal mastermind

of the killing of a Hindu priest in Panchagarh on February 21.

The trio -- all suspected members of JMB that eyes establishing Shariah law in the country -- were arrested in separate drives conducted in Panchagarh and Nilphamari early yesterday, Humayun Kabir, DIG of Rangpur range police, told

news hound

s at Debiganj

cop shoppe

. He did not disclose their identities.
Continued on Page 49
Posted by: Fred || 02/27/2016 00:00 || Comments || Link || E-Mail|| [141 views] Top|| File under: Jamaat-ul-Mujahideen Bangladesh
Europe
European Migrant Adventures
Syrian Asylum-Seeker Accused of War Crimes in Sweden

[AnNahar] Mohamad Abdullah, 31, who arrived in Sweden in July 2015, admitted to being a member of the regime in his home country, but not a fighter. The case against Abdullah, who was arrested on Tuesday, was based on photographs and other information that appeared on social media, Reena Devgun, a prosecutor with the Swedish International Public Prosecution Office, told AFP after the closed-door hearing.

Germany 130,000 Registered Migrants Misplaced


Are any of them the 5,000 jihadis Interpol expects are currently wandering through the landscape?

Russia Halts Deportation of Syrian Asylum Seekers after Outcry

[AnNahar] All three men had been living and working in the North Caucasus region of Dagestan
...a formerly inoffensive Caucasus republic currently bedevilled by low-level Islamic insurgency, occasional outbreaks of separatism, ethnic tensions and terrorism, primarily due to its proximity to Chechnya. There are several dozen ethnic groups, most of which speak either Caucasian, Turkic, or Iranian languages. Largest among these ethnic groups are the Avar, Dargin, Kumyk, Lezgin, and Laks. While Russers form less than five percent of the population, Russian remains the primary official language and the lingua franca...
. Two arrived on valid visas that had run out while one traveled to Russia using a relative's passport, The Civic Assistance Committee said.

Russia takes in very few refugees from any war-torn country. Last month the head of the Federal Migration Service Konstantin Romodanovsky said that 1,000 Syrians applied for temporary asylum last year and there are currently just over 7,000 Syrians living in Russia. Temporary asylum is for one year but can be extended.

135 Afghan Migrants 'Voluntarily' Head Home from Germany, Says IOM

Germany Tries Three Migrants for Thefts in New Years Eve Chaos

Croatia, Slovenia, Serbia to Cap Daily Migrant Arrivals at 580


100,000 already arrived in Europe in 2016
Posted by: trailing wife || 02/27/2016 01:28 || Comments || Link || E-Mail|| [176 views] Top|| File under:
Kiel, Germany: Group of Foreign Men Harasses Girls; Arrestees Resist and Threaten Police Officers
[NYTimes] Police in the northern German city of Kiel say they have detained four people after a group of men of foreign origin harassed three teenage girls at a shopping mall.

Police say Thursday's incident started with two Afghan men following the girls, aged 15 to 17, then photographing and filming them with their cellphones. The girls saw the men apparently sending the files to other people, and shortly afterward a group of between 20 and 30 men gathered and pestered them.

Authorities said Friday the girls weren't physically assaulted. They shook off the group, except the two Afghans. Mall security staff alerted police.

Police say four suspects were detained after they resisted and threatened officers. The two Afghans were taken into custody and the other two were released.
Posted by: Elmerert Hupens2660 || 02/27/2016 00:00 || Comments || Link || E-Mail|| [248 views] Top|| File under:
Saudi, UAE military equipment arrive in Turkey
[ENGLISH.ALARABIYA.NET] Saudi and UAE military aircraft have arrived at the Incirlik airbase in southern The Sick Man of Europe Turkey


...the only place on the face of the earth that misses the Ottoman Empire....


. Turkish authorities announced Thursday that Saudi warplanes set to be used in the fight against ISIS would shortly arrive in the country.

The planes are to be stationed at the Incirlik base, which is already hosting US, British and French war planes taking part in the strikes against IS fighters in Syria.

Earlier, private NTV television said four Saudi F-15 jets would arrive at Incirlik on Friday. It said that 30 ground personnel and equipment had already arrived aboard C-130 Hercules military transport planes on Tuesday.

Ankara has said it is in favour of a ground operation in Syria, but only if it is conducted in coordination with Soddy Arabia


...a kingdom taking up the bulk of the Arabian peninsula. Its primary economic activity involves exporting oil and soaking Islamic rubes on the annual hajj pilgrimage. The country supports a large number of princes in whatcha might call princely splendor. When the oil runs out the rest of the world is going to kick sand in the Soddy national face...


and other Western and Gulf members of the anti-ISIS coalition.

"We have since the beginning argued for the necessity of ground operations and all kinds of strategic moves to be carried out in addition to the air campaign," Turkish foreign minister said.

Posted by: Fred || 02/27/2016 00:00 || Comments || Link || E-Mail|| [147 views] Top|| File under: Govt of Saudi Arabia
India-Pakistan
Kidnapped Afghan politician recovered from Mardan after shootout
[DAWN] A former Afghan governor kidnapped nearly two weeks ago in Islamabad was freed Friday after a shootout with police in Mardan, he told AFP, saying he could not identify the men who

kidnapped

him.

Wahidi, who served as governor of Afghanistan's Kunar and Herat


...a venerable old Persian-speaking city in western Afghanistan, populated mostly by Tadjiks, which is why it's not as blood-soaked as areas controlled by Pashtuns...


provinces, said he was blindfolded and being transported by his kidnappers when they were stopped at a police checkpoint in Mardan.

Gunfire rang out, he said, and the three men holding him at the time

bravely ran away

.

Speaking from the Afghan consulate in Beautiful Downtown Peshawar


...capital of Khyber Pakhtunkhwa (formerly known as the North-West Frontier Province), administrative and economic hub for the Federally Administered Tribal Areas of Pakistan. Peshawar is situated near the eastern end of the Khyber Pass, convenient to the Pak-Afghan border. Peshawar has evolved into one of Pakistan's most ethnically and linguistically diverse cities, which means lots of gunfire.


, he said he did not know who snatched him from an Islamabad neighbourhood on Feb 12.

"The kidnappers did not talk about their demands and they did not put me in contact with my family," he told AFP.

He said they had treated him well, adding they had not tortured him and fed him regularly.

Wahidi said he plans to fly to Kabul
...the capital of Afghanistan. Home to continuous fighting from 1992 to 1996 between the forces of would-be strongman and Pak ISI/Jamaat-e-Islami sock puppet Gulbuddin Hekmayar and the Northern Alliance, a period which won Hek the title Most Evil Man in the World and didn't do much for the reputations of the Northern Alliance guys either....
later Friday.

Wahidi was taken to various places after his abduction, Afghan Consul General Dr Abdullah Waheed Pohan said.

The consul general said he received a call from Mardan police early Friday and was informed that Wahidi had been recovered in the area after an encounter.

Wahidi was taken to the Afghan consulate in Peshawar at 4am.

"He is fine physically but has been mentally disturbed," Pohan said of the ex-governor.

A senior local police official who spoke to AFP on condition of anonymity confirmed police had secured Wahidi's release early Friday, but said he could give no further details about the kidnappers' identity or whether a ransom was paid.

A senior diplomat in the Afghan consulate in Peshawar, Muhammad Wali Sultani, also confirmed Wahidi was handed over to them early Friday.
Posted by: Fred || 02/27/2016 00:00 || Comments || Link || E-Mail|| [130 views] Top|| File under: TTP
German made explosive recovered, 2 arrested
[Daily Excelsior] Security forces today tossed in the clink
Into the paddy wagon wit' yez!
two persons and recovered German made high grade explosives packet from them.

Police and 46 Rashtriya Rifles (RR) recovered 1.5 kilogramme of RDX from 2 persons when they stopped a car after receiving specific information about their movement in the outskirts of Baramulla town.

Sources said that it is high grade German made explosive with a shelf life of 20 years which was recovered from two youth of Sopore town.

Security forces brought sniffer dogs who detected the explosives and now it has been sent to forensic laboratory to ascertain the chemical composition of the substance.

An FIR has been lodged and police have started investigations. Police is questioning them.
Posted by: Fred || 02/27/2016 00:00 || Comments || Link || E-Mail|| [112 views] Top|| File under: Govt of Pakistain Proxies
Iraq
Baghdad: Shiite cleric Sadr leads 1 million man anti-gov't demonstration
"Nice city ya got here. Be a shame if something happened to it," he screeched urbanely.
A brief video of the large crowd can be seen here. The thought occurs: how many are there willingly?

[Rudaw] BAGHDAD, Iraq--Nearly one million Iraqis

erupted into the streets

of Baghdad Friday morning to protest against corruption and the government's backtracking on reform plans, as called by Shiite

holy man
Moqtada Tater al-Sadr


... the Iranian catspaw holy man who was 22 years old in 2003 and was nearing 40 in 2010. He spends most of his time in Iran, safely out of the line of fire, where he's learning to be an ayatollah...


. Gathering in Baghdad's central Tahrir square the protestors shouted and waved posters of 'no to corruption and corrupts,"

Sadr who gave Prime Minister Haider al-Abadi an ultimatum last month to carry out his reform plans or face mass demonstrations, delivered a speech to the protesters in which he blamed the government for the current financial crisis.

"This demonstration is the voice of the displaced people and the oppressed Sunnis," he said over loud speakers. "We disown any corrupt party or personality,"

The

holy man

said that the current government was not a true representative of his party or people.

In his warning message earlier this month Sadr, whose party has 34 seats in parliament, said that the former government of
Nouri al-Maliki


... Prime Minister of Iraq and the secretary-general of the Islamic Dawa Party. Maliki imposed order on Basra wen the Shiites were going nuts, but has proven incapable of dealing with al-Qaeda's Sunni insurgency. Reelected to his third term in 2014...


was responsible for the fall of djinn-infested Mosul
... the home of a particularly ferocious and hairy djinn...
and Abadi's cabinet must hold them to account.

"Abadi must carry out grassroots reform," Sadr said in front of the protesters. "Raise your voice and shout so the corrupt get scared of you," he encouraged the people.

Riyadh Ghali Miftin, a Sadrist MP told Rudaw that the protests were to bring the country back on the right track and the right direction.

According to Rudaw

news hound

s in Baghdad Sadr instructed his followers and protesters not to wave or sing flags of his party or family name and keep the protests nonpartisan.
Tens of thousands of Moqtada Tater al-Sadr's supporters gathered in central Baghdad Friday for a rally during which the Iraqi

holy man

demanded that the government carry out serious reforms.

The Shiite

holy man

, who has repeatedly announced he was quitting politics or threatened to do so over the years, controls a large militia group called Saraya al-Salam.
Posted by: trailing wife || 02/27/2016 00:00:00 || Comments || Link || E-Mail|| [272 views] Top|| File under:
Rudaw camera zooms in on Mosul ahead of final battle
Video can be seen at the link. The translated subtitles are below.

[Rudaw] This is the newest pictures from inside djinn-infested Mosul
... the home of a particularly ferocious and hairy djinn...
that has been under ISIS control for more than a year and a half.

There can be seen little movement around town. The Rudaw camera zoomed in the city. It appears the ISIS

Lions of Islam

have withdrawn further into town.

An offensive against Mosul is a hot topic these days. The Peshmerga and their guns are ready for that day. A Peshmerga commander based just a few kilometers from Mosul says it is not going to be a very difficult battle.

ISIS has abandoned some towns and villages near Mosul. This is the town of Bartila. It is a big town and close to Mosul, but it appears deserted.

It is estimated that the battle for Mosul will require 60,000 men. 25-30,000 will have a direct participation. The battle will take place on several fronts: Gwer, Mount Zartik, Nawaran, Talafar, Shingal and Baghdad direction.

A Kurdish Peshmerga official says the Kurds will take part but the numbers and type of guns aren't clear yet. At the moment the Kurds, Iraq and coalition have a joint operations command to draw the plans for control of Mosul. They aim to retake the city with the least casualties and shortest time. To get the Mosul population on board Iraqi planes have dropped leaflets on the city several times and asked them for cooperation.
Posted by: trailing wife || 02/27/2016 00:00:00 || Comments || Link || E-Mail|| [273 views] Top|| File under: Islamic State
Another suspected ISIS chemical weapons attack investigated in Kurdistan Region
[Rudaw] Authorities in the Kurdistan said on Friday, according to

Rooters

, that they are investigating another suspected gas attack by Islamic State
...formerly ISIS or ISIL, depending on your preference. Before that al-Qaeda in Iraq, as shaped by Abu Musab Zarqawi. They're very devout, committing every atrocity they can find in the Koran and inventing a few more. They fling Allah around with every other sentence, but to hear the pols talk they're not really Moslems....
(ISIS) against the Kurdish Peshmerga.

Civilians and Peshmerga alike in the Sinjar area are being treated for nausea and vomiting after ISIS rockets containing a chemical substance were fired at them on Thursday, the Kurdistan Region Security Council (KRSC) said on its Twitter page.

"If confirmed this will be the eight ISIL weaponized chemical attack against Peshmerga. ISIL tactics continue to become more sophisticated," warned the council. The KRSC said the American-led anti-ISIS coalition is helping them with the investigation.

This attack comes the same week that a source within the Organization for the Prohibition of Chemical Weapons (OPCW) said that mustard gas was used against the Peshmerga in August of last year, making 35 of them ill.

This latest attack however appears to have used chlorine gas, a type of gas that is often used in the Syrian conflict. Chlorine gas is a choking agent and nausea and vomiting are telltale signs one has been exposed to it.
Posted by: trailing wife || 02/27/2016 00:00:00 || Comments || Link || E-Mail|| [429 views] Top|| File under: Islamic State
Israel-Palestine-Jordan
Palestinian teen killed in Friday attack bid 'had US citizenship'
[IsraelTimes] PA officials say 17-year-old was a resident of West Bank village close to area of attempted stabbing

A Paleostinian teenager who was

rubbed out

Friday afternoon as he tried to stab IDF soldiers in the West Bank had American citizenship, Paleostinian sources said.

The Paleostinian Authority Health Ministry named the 17-year-old as Mahmoud Muhammad Shaalan, a resident of the village of Deir Daboun, north of Ramallah, the Hebrew-language Haaretz daily reported.

The youth was

rubbed out

as he pulled a knife on troops at a checkpoint close to the Beit El settlement, also in the Ramallah area. There were no other casualties in the incident.

In the wake of the attempted attack, security forces launched a search of the area of the fence around Beit El in order to rule out an infiltration into the settlement.

The incident came on the heels of a brutal hatchet attack on an unarmed Israeli security guard in the West Bank settlement of Ma'ale Adumim overnight. Police said that attack was terrorism, as doctors fought for the victim's life at a Jerusalem hospital.

The 48-year-old security guard was attacked inside the town's mall. He was struck multiple times in his upper body. The terrorist

expeditiously departed at a goodly pace

.

A manhunt for the assailant was still underway late Friday.
Posted by: trailing wife || 02/27/2016 00:00:00 || Comments || Link || E-Mail|| [206 views] Top|| File under:
Israeli Occupation Army Clashes with Palestinians in Gaza, Injures 8
[ALMANAR.LB] The Israeli occupation army clashed on Friday with the Palestinians at Gaza Strip's border, injuring eight of them. In a different incident, a Palestinian was shot dead on Friday at a checkpoint near Ramallah in the occupied West Bank after trying to stab Israeli soldiers.
Posted by: Fred || 02/27/2016 00:00 || Comments || Link || E-Mail|| [127 views] Top|| File under: Hamas
Syria-Lebanon-Iran
Kurds launch battle for Margada
[ARA News] HASAKAH – After expelling ISIS militants from the strategic Shaddadi city in Syria's northeastern Hasakah province, western-backed Syrian Democratic Forces (SDF) started dismantling explosives left by the radical group in a step to cleanse the area completely from ISIS.

"More than 275 ISIS militants were killed and 33 ISIS vehicles were destroyed at the hands of the SDF fighters in the battle for Shaddadi," the SDF leadership said in a statement on Friday.

SDF spokesman Talal Silo told ARA News that their special teams have dismantled land-mines and removed a large deal of explosives in Shaddadi that have been left behind by ISIS extremists.

"ISIS terrorists had planted explosives and mines in an attempt to hinder movements of the Kurdish-Arab alliance of the SDF in the area. But our teams have dismantled those explosives after days of intensive work," Silo said.

The official source confirmed that their units have cleansed Shaddadi and its surroundings and that the SDF is now in control of the whole area.

The SDF had announced last week its control over Shaddadi; however, sporadic clashes continued between their fighters and ISIS sleeper cells in the area which has used car bombs to hit the SDF ranks.

"Today we announce Shaddadi free of ISIS and its remnants," the spokesman said.

Western-backed SDF units are currently preparing to fight ISIS in the key town of Margada south of Hasakah.

"Our next target is Margada. Our operations will continue until we regain the entire region from ISIS," Silo concluded.

ISIS militants have evacuated their headquarters in Shaddadi under heavy bombardment by the Kurdish-Arab alliance of the SDF.

This progress came after the SDF units cut off a main supply route for the ISIS radical group near Syria's northeastern border with Iraq.

"SDF units have closed a strategic supply route near Shaddadi in Hasakah province after fierce clashes with ISIS militants," the SDF leadership said last Friday, adding that ISIS movement was paralyzed subsequent to losing its main supply line with Iraq's Mosul.

Furthermore, the SDF alliance had seized control of a key gas facility and main financial resource for the Islamic State (ISIS) radical group in Syria's northeastern Hasakah province last week. The western-backed forces regained control of the Jibisa gas facility, located about 12km east of Shaddadi city in southern Hasakah.

The facility had been used by ISIS for nearly two years as a source to fund its operations. Informed sources told ARA News that ISIS used to produce 5,000 gas cylinders a day in Jibisa to be sold at the black-market. Local sources reported that ISIS has been coordinating with the Syrian regime to sell the gas it used to extract from Jibisa fields, and that the regime's employees have been working in the facility even during ISIS control.

Jibisa gas facility is considered one of the main gas facilities in northern Syria for its huge production that has been feeding power stations in central Syria. The facility was run by some 500 workers, including specialized engineers, technicians and workers.

The SDF, which includes Kurdish, Arab and Christian units, had earlier liberated more than 240 towns and villages from ISIS militants on the border with Iraq.
Posted by: badanov || 02/27/2016 00:00 || Comments || Link || E-Mail|| [196 views] Top|| File under: Islamic State
ISIS executes 1 in Deir ez-Zor
[ARA News] ERBIL – The Islamic State (ISIS) extremist group executed Friday one of its own jihadis in Syria's eastern city of Deir ez-Zor.

A Belgian member of ISIS was convicted of 'high treason' for attempting dissidence and trying to escape the group's territory without permission.

In front of hundreds of people, the Belgian jihadi was beheaded in central Deir ez-Zor on Friday evening.

An activist from the campaign "Deir ez-Zor Is Being Slaughtered Silently", which documents daily incidents in the ISIS-held eastern Syrian province, told ARA News that the man was arrested last week while trying to escape Deir ez-Zor.

"After interrogations, ISIS accused the Belgian man of attempting dissidence and convicted him of high treason," the source said, speaking on condition of anonymity.

"The group beheaded him after a Sharia official read a statement to the public, explaining the background of his case and how he tried to escape his duty of fighting the enemies of the Caliphate," the local activist told ARA News.

More than 180 Belgian nationals are believed to have joined the ranks of ISIS in Syria and Iraq over the past two years.
Posted by: badanov || 02/27/2016 00:00 || Comments || Link || E-Mail|| [211 views] Top|| File under: Islamic State
Key Hizbullah Commander Killed in Syria's Aleppo
[An Nahar] A senior Hizbullah
...Party of God, a Leb militia inspired, founded, funded and directed by Iran. Hizbullah refers to itself as The Resistance and purports to defend Leb against Israel, with whom it has started and lost one disastrous war to date, though it did claim victory...
military commander has been killed in battles in the northern Syrian province of Aleppo, media reports said on Friday.


Ali Fayyad, aka "Alaa of Bosnia", has been killed in the ongoing

festivities

with Syrian rebels on the Athrayya-Khanasser road in rural Aleppo, the reports said.

Fayyad was known to have "planned, overseen and led" a key part of the siege that is imposed on the rebels in Damascus' Eastern Ghouta region, according to the reports.

He also played a key role in the capture of the strategic Syrian town of Shebaa that lies on the road to the Damascus international airport.

"Fayyad also led a military operation to besiege the Syrian rebel groups and isolate them in the south of the Syrian capital after having pushed them away from the area of the Sayyida Zeinab (Shiite) shrine," the reports said.

His military tactics also played an important role in "halting the Syrian rebels' advance towards the Syrian coast."

Hizbullah has deployed at least 6,000

snuffies

to fight alongside Syrian
Hereditary President-for-Life Bashir Pencilneck al-Assad


Oppressor of the Syrians and the Lebs...


's forces against Islamist-led rebels and jihadists and around 1,000 Hizbullah members have been killed in Syria since the start of the conflict.

The party argues that its intervention, which is controversial in

Leb

, was necessary to protect the country from

holy warrior

groups and to prevent the fall of Syria into the hands of hostile forces.
Posted by: Fred || 02/27/2016 00:00 || Comments || Link || E-Mail|| [135 views] Top|| File under: Hezbollah
Strict Security Measures in Dahieh over Reports of Booby-Trapped Car
[An Nahar] Security measures were beefed up on Friday at the entrances of Beirut's southern suburbs after reports said a booby-trapped car may have entered the area.

"Strict security measures have been taken at the checkpoints on Dahieh's entrances amid suspicions that a black bomb-laden Mercedes might have entered the region," state-run National News Agency reported.

It said the measures have created a severe traffic jam.

Earlier in the day, MTV said security forces were searching for "a black booby-trapped Mercedes that was in Brital and is suspected of having entered Beirut's southern suburbs."

Meanwhile,


...back at the shouting match, the spittle had reached unprecedented levels...


security sources dismissed the reports as "rumors" in remarks to al-Jadeed television, noting that "there is no need for panic."

The southern suburbs are a Hizbullah
...Party of God, a Leb militia inspired, founded, funded and directed by Iran. Hizbullah refers to itself as The Resistance and purports to defend Leb against Israel, with whom it has started and lost one disastrous war to date, though it did claim victory...
stronghold and several deadly bombings claimed by

Lion of Islam

groups have rocked the region in recent years.

A twin

suicide kaboom

claimed by the Islamic State
...formerly ISIS or ISIL, depending on your preference. Before that al-Qaeda in Iraq, as shaped by Abu Musab Zarqawi. They're very devout, committing every atrocity they can find in the Koran and inventing a few more. They fling Allah around with every other sentence, but to hear the pols talk they're not really Moslems....
group killed 44 people and

maimed

around 240 others in Bourj al-Barajneh in November 2015.

Posted by: Fred || 02/27/2016 00:00 || Comments || Link || E-Mail|| [106 views] Top|| File under:
Syria ceasefire agreement comes into effect
[ENGLISH.ALARABIYA.NET] A cessation of hostilities in Syria came into effect at the agreed time of midnight on Saturday (2200 GMT Friday), under a U.S.-Russian plan whichwarring sides in the five-year conflict have said would to commit to.

Syria's government and

bully boyz

warring against it have said they would respect the halt to fighting.

The truce does not apply to ISIS and al Qaeda affiliate the Nusra Front, and the Syrian government and Moscow have said they will not halt combat against those

Death Eater

s.

The UN Security Council threw its weight Friday behind a ceasefire agreement for Syria and demanded that it be upheld.

The council unanimously adopted a resolution drafted by Russia and the United States that endorses the ceasefire deal and "demands that the cessation of hostilities to begin at midnight (Damascus time)" (2200 GMT).

UN envoy Staffan de Mistura said Friday Syria's government and rebels will re-start peace talks on March 7 if a ceasefire holds and more aid is delivered.

Barely two hours before the Syria ceasefire was due to go into effect, the United States warned Russia that it was time to "put up or shut up."

State Department deputy

front man

Mark Toner said Washington had received assurances from Moscow that it would not bomb the "moderate opposition" after the truce.

"I don't know how to put it any better than saying: 'It's put up or shut up time,'" Toner told

news hound

s.

"It is time for them to show through action rather than words that they are serious about what they profess to be serious about, which is a ceasefire, a cessation of hostilities and a political process that leads to a transition."
Posted by: Fred || 02/27/2016 00:00 || Comments || Link || E-Mail|| [125 views] Top|| File under: Govt of Syria
Who's in the News
30
[untagged]
9
Islamic State
4
Hezbollah
2
Hamas
2
al-Shabaab
2
Govt of Syria
2
Govt of Pakistan
1
TTP
1
al-Qaeda
1
Jaish-e-Mohammad
1
Muslim Brotherhood
1
Govt of Pakistain Proxies
1
Jamaat-ul-Mujahideen Bangladesh
1
al-Nusra
1
Haqqani Network
1
Govt of Iran
1
Boko Haram
1
Arab Spring
1
Salafists
1
Ansar Bayt al-Maqdis (IS)
1
Govt of Saudi Arabia
1
Houthis
Bookmark
E-Mail Me
The Classics
The O Club
Rantburg Store
The Bloids
The Never-ending Story
Thugburg
RSS Links
Gulf War I
The Way We Were
Bio
Merry-Go-Blog
Hair Through the Ages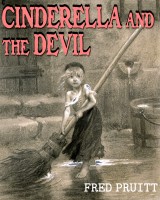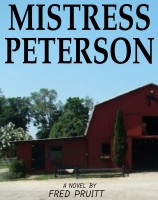 On Sale now!


A multi-volume chronology and reference guide set detailing three years of the Mexican Drug War between 2010 and 2012.

Rantburg.com and borderlandbeat.com correspondent and author Chris Covert presents his first non-fiction work detailing the drug and gang related violence in Mexico.

Chris gives us Mexican press dispatches of drug and gang war violence over three years, presented in a multi volume set intended to chronicle the death, violence and mayhem which has dominated Mexico for six years.
Click here for more information


Meet the Mods
In no particular order...


Steve White
Seafarious
Pappy
lotp
Scooter McGruder
john frum
tu3031
badanov
sherry
ryuge
GolfBravoUSMC
Bright Pebbles
trailing wife
Gloria
Fred
Besoeker
Glenmore
Frank G
3dc
Skidmark
Alaska Paul



Better than the average link...



Rantburg was assembled from recycled algorithms in the United States of America. No trees were destroyed in the production of this weblog. We did hurt some, though. Sorry.
54.221.147.93