Afghanistan
5 Good Guys wounded in Nangarhar province
At least five US soldiers have sustained injuries during an operation in eastern Nangarhar province of Afghanistan, it has been reported.

The US soldiers were reportedly partnering with the Afghan special forces during an operation in Nangarhar.

The top US commander in Afghanistan General John Nicholson has confirmed that five US soldiers were wounded in the last few days. Without providing further information regarding the exact time of the incident, Gen. Nicholson told Reuters "None of these are life-threatening injuries."

Gen. Nicholson further added that two of the injured service members have returned to duty, while three others were evacuated but are "in good spirits" and are expected to make a full recovery. He said "We will continue to stay after Daesh until they are defeated here in Afghanistan."


ISIS is concern, but not the Taliban? President Trump will have some decisions to make in January. President Hillary Clinton will no doubt continue as her former boss started, there being no responsibility to protect uninteresting barbarians beyond the range of television cameras.

I suspect the Taliban wants to be moved from the kids' table at Thanksgiving.

To the Beltway mind, the Islamic State can't be negotiated with. With the Taliban, it's possible - if the putative ally Pakistan allows it. Hence, to the Beltway mind. the Islamic State is 'bad' and the Taliban 'bad but reasonable actors'.

This comes as the Afghan commandos launched a major operation against the loyalists of the terror group in Nangarhar on Friday and cleared the restive Kot district from the presence of ISIS militants. The operations were launched amid concerns that the terror group is attempting to expand insurgency activities in the country.

The group claimed responsibility behind a deadly bombing in Kabul that left at least 80 people dead and over 200 others wounded.
Posted by: badanov || 07/29/2016 00:00 || Comments || Link || E-Mail|| [250 views] Top|| File under:
One wounded in bombing in Kabul
A relatively heavy explosion was heard in Khair Khana area of Kabul city after an improvised explosive device went off in a busy market area.

Security sources have confirmed that the incident took place after an improvised explosive device was being detonated by the police forces.

The sources further added that a policeman sustained injuries in the incident and there are no other casualties.

No group has so far claimed responsibility behind the incident which comes days after a deadly attack took place in the city leaving at least 80 dead and over 200 others wounded.

The incident on Saturday took place as hundreds of thousands of people had gathered in the area to protest against the government for changing the route of a power project from Bamyan to Salang.

The Islamic State of Iraq and Syria (ISIS) terrorist group claimed responsibility behind the incident.
Posted by: badanov || 07/29/2016 00:00 || Comments || Link || E-Mail|| [134 views] Top|| File under: Islamic State
8 ISIS Miscreants take the Big Sleep in drone strike
At least 8 loyalists of the Islamic State of Iraq and Syria (ISIS) terrorist group were killed in separate drone strikes in East of Afghanistan.

The provincial police media office in Nangarhar said the drone strikes were carried out in Nazian and Achin district.

At least 6 of the militants were killed in Pekhi Kali area of Achin district and at least 3 others were wounded.

The remaining two ISIS loyalists were killed during another drone strike in Nazian district targeting the militants of the terror group in Milwa Kand area.

The local residents did not suffer any casualties in the airstrikes, the provincial police said.

The loyalists of the terror group have not commented regarding the report so far.

The latest airstrike by US forces comes as the Afghan Special Forces are busy in conducting a major operation against the loyalists of the terror group in Kot district.

The Ministry of Defense has said at least 300 ISIS loyalists have been killed so far and dozens of others were wounded.

The increased raids against the loyalists of the terror group come as there are concerns that the militants of the group are attempting to expand foothold in the country.

The top US general in Afghanistan in his latest remarks has said the loyalists of the terror group has direct links with the main group in Syria and Iraq.
Posted by: badanov || 07/29/2016 00:00 || Comments || Link || E-Mail|| [156 views] Top|| File under: Islamic State
Two Key Taliban Commanders Arrested in Helmand Operation
At least two Taliban commanders were arrested in separate military operations in southern Helmand province, the National Directorate of Security (NDS) said in a statement.

In addition, one insurgent was killed during the clash.

The operation was conducted in Garemsir district of the province by NDS forces and Sharafuddin and Sayed Wali, key Taliban commanders, were arrested, according to the statement.

"Sharafuddin was involved in attacks on local police outposts in Helmand in which 30 police members were killed," it said.

The forces also seized weapons during the operation, the statement added.

More on one of the miscreants

A key local Taliban leader who was involved behind in the killing of at least 30 Afghan Local Police (ALP) forces has been arrested in southern Helmand province.

The Afghan intelligence, National Directorate of Security (NDS), said the Taliban leader has been identified as Sharafuddin son of Abdul Razaq.

Operating under the supervision of Mawlavi Haqyar group, Sharafuddin was involved in a major attack on a ALP check post that left at least 30 policemen dead.

NDS said another key Taliban commander identified Shaista was arrested during a direct encounter with the intelligence operatives in Garamser district.

Another Taliban militant who was accompanying Shaista was also wounded during the encouter, NDS said, adding that the intelligence operatives confiscated a heavy machine, 2 Ak-47 rifles, and a vehicle from the militants.

The Taliban militants group has not commented regarding the report so far.

Helmand is among the volatile provinces in southern Afghanistan where anti-government armed militant groups are actively operating and frequently carry out insurgency activities.

Taliban insurgents launched major attacks in different districts of the province during the recent months.
Posted by: badanov || 07/29/2016 00:00 || Comments || Link || E-Mail|| [125 views] Top|| File under: Taliban
Africa Horn
ASWJ hunts Shaboobs in central Somalia
Ahlu Sunna Waljama'a (ASWJ), a moderate Islamist group in central Somalia say it began military operations, hunting down Al Shabaab members in Galgadud region.


And here I was hoping that ASWJ was a private club. I'd buy Besoeker a one year membership for his birthday...

ASWJ fighters in fighting vehicles have been deployed south of Guri'el town, where Al Shabaab leaders are reportedly holding meeting with local elders.

Al Shabaab leaders are discussing with the elders on ways to bring an end to civilian killings by the militants in Galgadud region, central Somalia. The meeting has ended with disagreement, as both sides failed to reach a comprehensive accord on the issue, according to reliable sources.


Because the elders wanted to stop the killing and the Shaboobs didn't...

Al Shabaab has demanded from the elders a another meeting by next month.


You might consider the security arrangements for such a meeting...
Posted by: Steve White || 07/29/2016 00:00 || Comments || Link || E-Mail|| [189 views] Top|| File under: al-Shabaab
Africa North
Tunisian army kills two 'terrorists': Ministry
[AlAhram] The Tunisian army killed two suspected

gunnies

on Wednesday in the northwest of the country, the Ministry of Defence said Thursday.

"Military units, reinforced by elements of the National Guard... killed two

holy warriors

during search operations" near the town of Jendouba, the ministry said in a statement.

A soldier was

maimed

during the fighting, it said.

Two rifles were also seized, along with ammunition, backpacks, clothes, mobile phones and cash.

It said the army and the National Guard would continue to search for

gunnies

in the region.

Tunisia saw an uptick in

hard boy

violence following its revolution in 2011, and security forces frequently clash with

myrmidon

groups in the mountainous west of the country. The

gunnies

have responded by launching ever more ambitious attacks.

Tunisia has been in a state of emergency since November 24, when a

suicide kaboom

, claimed by IS group, killed 12 presidential guards in central Tunis.

Several thousand Tunisians have joined

myrmidon

groups including the Islamic State
...formerly ISIS or ISIL, depending on your preference. Before that al-Qaeda in Iraq, as shaped by Abu Musab Zarqawi. They're very devout, committing every atrocity they can find in the Koran and inventing a few more. They fling Allah around with every other sentence, but to hear the pols talk they're not really Moslems....
group in Syria, Iraq and neighbouring Libya.
Posted by: trailing wife || 07/29/2016 00:00 || Comments || Link || E-Mail|| [121 views] Top|| File under:
Arabia
Seven die in Yemen market blast
ADEN: A bomb explosion on Wednesday in an open market in Yemen's oasis city of Marib killed seven people and wounded 18, security and medical sources said.

The blast targeted a market selling qat, the mild narcotic leaf popular in the Arabian Peninsula country, a security official in Marib said.

A medical source at the city's public hospital confirmed the toll.

Forces loyal to President Abed Rabbo Mansour Hadi control Marib, which is east of Yemen's rebel-held capital Sanaa.

Marib has seen fierce battles between Hadi loyalists and Shiite Houthi rebels and their allies.
Posted by: badanov || 07/29/2016 00:00 || Comments || Link || E-Mail|| [150 views] Top|| File under: Houthis
Houthis violated ceasefire truce
Even the Rooshuns are saying, "Dude, WTF?"


The Yemeni Government confirmed that rebel group Houthis violated the ceasefire truce more than 15000 times as reported by Arabic daily Al Bayan newspaper.

Meanwhile Raj Bady the Yemeni Government spokesperson told Al Bayan that the Houthis and the ousted militia president breached the truce about 15652 times.
He added that these violations have multiplied its forms between heavy weapons shelling and firing on civilian neighborhoods, government institutions and health centers. He also said that not only those place but also in popular resistance areas the truce was violated that led to killing 381 people, 1446 persons were injured.

On the other hand, Brigadier Samir Al Haj the spokesman of the National Yemeni army told Al Bayan that they have obtained information that Houthis and ousted militia president committed mass executions of prisoners.

He added that currently massive investigation conducted to stand on the facts behind such information and the army leadership is waiting for official confirmation from the organization committees.

Also Aden governor Aidarous Al Zubaidi, emphasized that the Muslim Brotherhood in Yemen is going to be removed like in Egypt.
Posted by: badanov || 07/29/2016 00:00 || Comments || Link || E-Mail|| [192 views] Top|| File under: Houthis
Bangladesh
Bangladesh upholds death sentence for six militants
[The Hindu] A Bangladesh court on Thursday upheld the death sentence for six Islamist

snuffies

convicted over a

suicide kaboom

in 2005 of a lawyer's office that killed eight people, a top prosecutor said.

Bangladesh's judiciary is under pressure to fast track cases involving

snuffies

as the government faces mounting criticism to crackdown on Islamists over a series of recent deadly killings. A Bench of two High Court judges rejected appeals from the six convicted over the 2005 bombing, claimed by local

turban

group Jamat-ul- Mujahideen Bangladesh (JMB).

Charges proved beyond doubt
"The court upheld the death orders against the six JMB

turbans

as the charges against them were proved beyond any doubt," Deputy Attorney-General Sheikh A.K.M. Moniruzzaman told AFP.

JMB has also been blamed for a siege this month by five

gunnies

on an upscale cafe in Dhaka that killed 20 mostly foreign hostages and two

coppers

.

Police have rejected the Islamic State
...formerly ISIS or ISIL, depending on your preference. Before that al-Qaeda in Iraq, as shaped by Abu Musab Zarqawi. They're very devout, committing every atrocity they can find in the Koran and inventing a few more. They fling Allah around with every other sentence, but to hear the pols talk they're not really Moslems....
(IS) group's claim for the July 1 attack. The group posted gruesome images of the carnage before the military stormed the cafe.

Conspired, assisted in the bombing
Mr. Moniruzzaman said the six convicted

snuffies

had conspired and assisted in the bombing of the lawyer's office just north of Dhaka, part of JMB's then deadly campaign against the secular judiciary.

"Of the ten JMB

turbans

originally sentenced to death by the trial court in 2013, two were acquitted by the High Court and two others were sentenced to life in prison," he added.

The attack was one of a series of blasts the JMB carried out in 2005, then raising fears that the

Moslem

-majority nation would descend into Afghanistan-style Islamic militancy.

Four lawyers and four litigants died in the attack. The

jacket wallah

was also killed.

Now, it has regrouped and is stronger
Authorities launched a crack down on the JMB at the time, but it has regrouped in recent years under new leaders. According to experts, it has been actively recruiting young and highly educated young men to its ranks.

Police have blamed the banned group for scores of gruesome murders of religious minorities, as well as of foreigners, since 2013.
Posted by: Fred || 07/29/2016 00:00 || Comments || Link || E-Mail|| [167 views] Top|| File under: Jamaat-ul-Mujahideen Bangladesh
Caribbean-Latin America
Brazil Arrests Man of Lebanese Descent over Terror Allegations
[AnNahar] A Brazilian man has been enjugged
Maw! They're comin' to get me, Maw!
on terrorism charges just over a week from the Olympics after he posted comments online about the Islamic State
...formerly ISIS or ISIL, depending on your preference. Before that al-Qaeda in Iraq, as shaped by Abu Musab Zarqawi. They're very devout, committing every atrocity they can find in the Koran and inventing a few more. They fling Allah around with every other sentence, but to hear the pols talk they're not really Moslems....
group, his lawyer said Thursday.

Chaer Kalaoun, 28, a Brazilian of Lebanese descent, was "taken overnight to Ary Franco prison in Rio and arrested for having posted comments on Islamic State," lawyer Edson Ferreira told Agence

La Belle France

-Presse.

Officials gave little detail about the arrest, which comes a week after 12 men were arrested on accusations of forming a cell to discuss potential attacks at the time of the Rio Olympics and swearing loyalty to Islamic State.

"Kalaoun was arrested yesterday evening at his home in Nova Iguacu," in Rio de Janeiro state, a

front man

for the federal police in Rio said.

The justice department would only say that the arrest was made under anti-terrorism laws and that the indictment remains sealed.

Earlier, Ferreira said the allegations lacked substance. "There is no basic accusation," he told Globo television.

"There's nothing more than suspicions that he put posts on Facebook, that he posted links related to Islamic State, but which have nothing concretely to do with him. He has no link with Islamic State," the lawyer said. "He did not pledge allegiance, he was not recruiting, or bringing people or collaborating or encouraging any projects of the Islamic State."

Ferreira said his client is a

Moslem

and lived in

Leb

when he was an adolescent. He works for the family business which has shops in Rio de Janeiro's Saara neighborhood, a historic center for Jewish and Arab immigrants colonists.

However,


facts are stubborn; statistics are more pliable...


unconfirmed Brazilian media reports said police suspect Kalaoun of recruiting for terrorist organizations in Brazil. He was also arrested during the 2014 World Cup on charges of illegal firearms possession.


Another known wolf -- but down in Brazil they are not hamstung by PC considerations.
Posted by: trailing wife || 07/29/2016 00:00 || Comments || Link || E-Mail|| [191 views] Top|| File under: Islamic State
Europe
Angry mourners confront Muslims who chant 'Allahu Akbar' at Munich shooting memorial
[EXPRESS.CO.UK] MOURNERS trying to pay peaceful respects at the Munich shooting memorial were disrupted by a group of men who began shouting 'Allahu Akbar' at the site

The disturbing confrontation unfolded just days after an 18-year-old German-Iranian man opened fire in a crowded Munich shopping mall and a nearby McDonald's. The attack, which sent shockwaves throughout Germany, left nine people dead and

maimed

16 others.

While the country, still shaken by the attack, attempts to reinstate order, a disturbance caught on camera at the makeshift memorial for the shooting saw the mourners dramatically turn on each other.

A group of

Moslem

men at the memorial shouted, "Allahu Akbar!"

The video exposes the tensions running high throughout the country as both Germany and

La Belle France

have been hit by several attacks in recent weeks.

During the incident, a group of

Moslem

men arrived at the memorial and disrupted silent mourners who had gathered together at the scene to pay their respects to the dead.

They repeatedly chanted "Allahu Akbar!", an Islamic phrase that translates to "God is the greatest."

The Italian news outlet Il Fatto Quotidiano released the footage of the confrontation which took place on Sunday evening.

Many reports in the shooting's immediate aftermath assumed the attacker had terrorist intentions but officials are now ruling this out.

The disturbance at the memorial became so fraught that police had to eventually intervene.

In the short video, a well-built man tries to shout down "a group of young

Moslem

men" who are all chanting "Allahu Akbar".

One of the men in the video can be seen criticising the "unjust world we live in".

Il Fatto Quotidiano reported that the young men had actually lost friends in the attack and had come to mourn.


Which young men -- the ones who were silenty mourning or the ones shouting loudly proclaiming the triumph of Islam?
Posted by: Fred || 07/29/2016 00:00 || Comments || Link || E-Mail|| [278 views] Top|| File under:
The Grand Turk
Turkey post-putsch round up for Friday, July 29
Turkey has intelligence Gülen could flee U.S.


Yes, but Turkey also knows that Mr. Gulen controlls djinns, so stopping him might be a tad problematic.

Turkey is receiving intelligence that the Muslim scholar it accuses of orchestrating a coup attempt this month could flee his residence in the United States, Justice Minister Bekir Bozdağ said on July 28.

Bozdağ told broadcaster Habertürk TV that Fethullah Gülen could flee to Australia, Mexico, Canada, South Africa or Egypt, which do not have extradition treaties with Turkey.

Ankara says Gülen, who has lived in self-imposed exile in Pennsylvania since 1999, is the mastermind behind the failed July 15 coup attempt to overthrow the government.


Canada isn't far: Gulen is in Pennsylvania so it's a short hop to Buffalo, then over the bridge.

Author Ian Johnson wrote a fantastic book entitled 'A Mosque in Munich: Nazis, the CIA, and the Muslim Brotherhood in the West', which provides some very interesting insights into the activities of chaps like Mr. Gulen.

Turkish Parliament approves commission on coup attempt
Lawmakers have unanimously approved the formation of a commission to investigate the failed coup attempt of July 15.


You'd be a brave MP to vote 'no' these days...

The commission will be made up of parliamentarians from all four of Turkey's main political parties - the ruling Justice and Development Party (AKP), the main opposition Republican People's Party (CHP), the Nationalist Movement Party (MHP), and the Peoples' Democratic Party (HDP).

The commission will have the authority to question suspects, including those currently in detention, just as public prosecutors are able to do. The commission is aimed at establishing the facts surrounding the botched attempt to overthrow the government.

Justice Minister Bekir Bozdağ has warned parliament of the need to take precautions to guard against the "countdown to a new coup attempt."

Turkey dismisses 88 foreign ministry staff -Foreign Minister
[AlAhram] Turkey has dismissed 88 employees of the foreign ministry, Foreign Minister Mevlut Cavusoglu said on Thursday, the latest in a series of purges of suspected supporters of a U.S.-based Muslim cleric accused of organising a failed military coup.

Turkey Warns Kyrgyzstan over 'Gulen Coup' Risk
[AnNahar] Turkey on Thursday warned the ex-Soviet state of Kyrgyzstan over the risk of a coup by followers of the U.S.-based preacher Fethullah Gulen, saying they had infiltrated every state institution in the country.

Turkey has sought to cultivate close ties with Turkic-speaking Kyrgyzstan but Bishkek has found itself targeted by angry accusations from Turkish officials that it has not done enough to crack down on Gulen's influence. In a cold statement, Kyrgyzstan's foreign ministry said it would take note of Turkey's warnings on education but reminded Ankara it was an "independent, sovereign state."

"We think at the very least that it is not correct when a foreign minister tells another state to take this or that action and moreover in the language of ultimatums and blackmail," it said.

Report: Erdogan wants to control army, intel agencies


Let us look forward to the usual glorious restoration... or will Turkey go straight to Kurdish rule?

Turkish President Recep Tayyip Erdogan is reportedly planning to take direct control of the country's security forces in a restructure following the recent failed coup attempt by members of the military.

CNN-Turk reports that the changes will affect both the army and the intelligence agencies.

Turkey Reshuffles Military after Half of Generals Fired


How long before the Peshmerga Grandmothers Reserve Patrol handily beats the entire Turkish army with one hand tied behind their backs and their left feet in a bucket?

[AnNahar] Turkey's top military commanders met Thursday to replace almost half of their generals in a radical shake-up after the failed coup, as authorities shut down dozens of media outlets in a widening crackdown. The hastily-convened meeting came after the government ordered the discharge of 149 generals -- nearly half of the armed forces' entire contingent of 358 -- for alleged complicity in the putsch bid.

In a possible move to pre-empt its decisions, two of Turkey's top ranking generals -- Land Forces Chief of Staff General Ihsan Uyar and Training and Doctrine Command head General Kamil Basoglu -- resigned just before the meeting, the Dogan news agency said.

Lower-ranking officers were expected to be fast-tracked to fill gaps in top positions.

Turkey's post-coup purge: almost 16,000 detained, 50,000 fired


Yesterday it was only "more than 15,000"...

[AlAhram] Here are the facts and figures about the coup and the ensuing legal measures against the alleged plotters and supporters:

According to Interior Minister Efkan Ala on Wednesday, a total of 15,846 people have been detained. These include 10,012 soldiers, 2,901 police and 2,167 judges and prosecutors.

According to Ala, 8,113 of those detained have been placed under arrest. This means a judge has remanded in them in custody ahead of trial. These include 5,266 soldiers, 1,684 judges and prosecutors, and 1,019 police.

Of those detained, around 3,000 have been already released, a Turkish official said, although no precise figures have been issued.

According to the state-run Anadolu news agency, 51,322 people have been dismissed from their jobs in state institutions. Most of these were in the state education sector, where 42,767 people have lost their jobs, evenly split between teachers and administrative staff. In addition, hundreds of jobs have also been lost in every major Turkish ministry.

The government also demanded the resignation of almost 1,600 deans, or faculty heads, from private and state universities.

Some 21,000 people working in private education will have their licences revoked and be banned from teaching in the future.

Eighty-seven land army generals, 30 air force generals, and 32 admirals -- a total of 149 -- have been dishonourably discharged over their complicity, a government decree said. In addition, 1,099 officers and 436 junior officers have received a dishonourable discharge, according to the decree.

At least 178 generals have been detained -- with 151 of them already remanded in custody -- around one half of the 358 generals serving in Turkey. It is likely almost all those discharged have been detained. According to state media, among the most senior generals detained are former air force chief General Akin Ozturk and former Second Army Commander General Adem Huduti.
Posted by: trailing wife || 07/29/2016 00:39 || Comments || Link || E-Mail|| [300 views] Top|| File under: Sublime Porte
Kurd kommies kill 2 Turkish soldiers in bomb blast
[AlArabiya] Two soldiers were killed and one wounded when a roadside bomb detonated by Kurdish militants hit a passing military vehicle in Turkey's largely Kurdish southeast on Wednesday, security sources said.

The bomb was detonated by remote control as the vehicle passed through a highway near Siirt, in southeast Turkey, the sources said.

Members of the outlawed Kurdistan Workers Party (PKK), which has waged a three-decade insurgency against the Turkish state, frequently target military and security force cars and trucks with roadside bombs.

Air-backed operations had been called in to target militants in the region, the sources said. Troop reinforcements and helicopters had been dispatched, they said.

The mainly Kurdish southeast has been scorched by some of the worst fighting since the height of the insurgency in the 1990s, after a ceasefire between the state and the PKK fell apart in July last year.
Posted by: badanov || 07/29/2016 00:00 || Comments || Link || E-Mail|| [184 views] Top|| File under:
India-Pakistan
Tribal elder killed in Hub
KHUZDAR: A tribal elder, Mir Bashir Ahmed Bizenjo, was shot dead in Hub town late on Wednesday evening.

Armed men barged into the house of Mr Bizenjo near Asad Chowk and opened fire on him, a police official said.

He suffered multiple bullet injuries and died while being taken to hospital.

He was cousin of former Balochistan Assembly deputy speaker Mir Abdul Qadoos Bizenjo and brother of Awaran District Council Chairman Naseer Ahmed Bizenjo.

The cause of the killing could not be ascertained.

Police have registered a case against unknown armed men and started investigation.

Published in Dawn, July 28th, 2016
Posted by: badanov || 07/29/2016 00:00 || Comments || Link || E-Mail|| [216 views] Top|| File under:
IndiGo flight lands in Mumbai after ruckus by passenger
[KAUMUDIGLOBAL] An IndiGo flight from Dubai to Kozhikode made an emergency landing at the Mumbai airport Thursday morning following alleged unruly behaviour of a passenger.

"An IndiGo flight from Dubai to Kozhikode made an emergency landing at Mumbai airport at 0915 hrs due to unruly behaviour of a passenger," a Mumbai airport official said.

"After offloading them, the flight took off to its scheduled destination at 1050 hrs," he said.

The airport police said one passenger has been detained for questioning.

However,


denial ain't just a river in Egypt...


the official denied reports that the passenger raised pro-ISIS slogans. The details of the detained passenger were awaited.

In a statement, IndiGo airlines confirmed the diversion of its flight (Dubai-Kozhikode) to Mumbai this morning on grounds of unruly behaviour on board.

A little before landing, a passenger seated on 5D (who was accompanied by his brother) suddenly started misbehaving with the crew. He jumped on the forward cart (which is used for food and onboard merchandise) and sat on it. The crew immediately informed the Captain-in-command and the lead crew.

The crew politely requested the passenger to step down from the cart and he obliged. After stepping down from the cart, the passenger suddenly got violent and started physically abusing the co-passenger, IndiGo said.

Taking precautionary measure, the Captain immediately informed the Air Traffic control (ATC) and the ground security staff about the situation onboard.

The flight made the precautionary landing at the Mumbai airport where this passenger was handed over to the CISF for further investigations. The matter is now with the local authorities, the airline further said.
Posted by: Fred || 07/29/2016 00:00 || Comments || Link || E-Mail|| [216 views] Top|| File under: Islamic State
Abu Jundal convicted in 2006 arms haul case
[KAUMUDIGLOBAL] MUMBAI: 26/11 key plotter Abu Jundal and 11 others were Thursday convicted by a special Maharashtra Control of Organised Crime Act (MCOCA) court in the 2006 Aurangabad arms haul case.

The court acquitted eight others in the case while trial of two accused have been separated.

Special MCOCA Judge Shrikant Anekar delivered the verdict after final arguments in the case concluded recently following a ten-year-long wait.

The court also dropped MCOCA charges in the case, in which 22 people, including Lashkar-e-Taiba
...the Army of the Pure, an Ahl-e-Hadith terror organization founded by Hafiz Saeed. LeT masquerades behind the Jamaat-ud-Dawa facade within Pakistain and periodically blows things up and kills people in India. Despite the fact that it is banned, always an interesting concept in Pakistain, the organization remains an blatant tool and perhaps an arm of the ISI...
operative Sayed Zabiuddin Ansari alias Abu Jundal, were locked away
You have the right to remain silent...
The court accepted prosecution's case that the aim of the convicted accused was to create terror in the minds of people and to eliminate public leaders like then Gujarat


...where rioting seems to be a traditional passtime...


Chief Minister Narendra Modi and Hindu leader Pravin Togadia.

On May 8, 2006, a Maharashtra ATS team chased a Tata Sumo and an Indica car on Chandwad-Manmad Highway near Aurangabad and arrested three terror suspects and seized 30kg of RDX, 10 AK-47 assault rifles and 3,200 bullets.

The Indica, allegedly driven by Jundal, managed to give police the slip. Jundal, who hails from Beed district of Maharashtra, drove to Malegaon and a few days later he escaped to Bangladesh from where he fled to Pakistain, according to the state police.

He was deported to India from Soddy Arabia


...a kingdom taking up the bulk of the Arabian peninsula. Its primary economic activity involves exporting oil and soaking Islamic rubes on the annual hajj pilgrimage. The country supports a large number of princes in whatcha might call princely splendor. When the oil runs out the rest of the world is going to kick sand in the Soddy national face...


in 2012. Later, charges were framed against the arrested accused in August 2013.

During the trial, the prosecution examined 100 witnesses while defence lawyers examined 16.

The trial was stayed by the Supreme Court for a while after one of the accused challenged constitutional validity of certain provisions of MCOCA. The stay was vacated in 2009.

In August last year, the Bombay High Court directed the lower court to expedite the trial.

Posted by: Fred || 07/29/2016 00:00 || Comments || Link || E-Mail|| [246 views] Top|| File under: Govt of Pakistain Proxies
Iraq
Anbar Antics: 23 die

6 ISIS Turbans pining for the fjords

(IraqiNews.com) Anbar – At least six ISIS members were killed in an airstrike carried out by the international coalition avaiation towards west of Ramadi on Thursday, informed Anbar Operations Command.

"Early this mornig, international coalition aviation carried out airstrike west of Ramadi on an ISIS gathering at al-Bakr area in western Heet, killing six of them and destroying six weapon-laden vehicles of the outfit," informed Anbar Operations Command commander Major Genera Qassim al-Mohamadi.

Mohamadi added, "The destroyed vehicles were equipped with weapons like rocket launchers, cache of weapons and three mortar detachments."

17 ISIS troops die in airstrike near Anna district

(IraqiNews.com) Anbar – Today, al-Hashd al-Shaabi Command in Anbar Province announced that 17 ISIS members, including seven Chinese, were killed in an air strike carried out by the international coalition that targeted an ISIS parade west of Anbar.

The Intelligence Director of al-Somoud Brigade Captain Nazim al-Jaghifi said, "The international coalition aviation bombed a parade of ISIS in Anna district (170 km west of Anbar) killing 17 ISIS members, which also included 7 Chinese members."

Jaghifi added, "ISIS tried to use a number of its members who were prepared to attack the security troops to organize the parade. The air strike was carried out based on intelligence information."

Posted by: badanov || 07/29/2016 00:00 || Comments || Link || E-Mail|| [190 views] Top|| File under: Islamic State
ISIS Top Dawg dies in airstrike in Mosul
Devastated by the latest hacking attempt of DNC computers and smart bombs, but mostly smart bombs


(IraqiNews.com) MOSUL – Iraqi Media War Cell announced on Thursday about the death of an ISIS military Wali in an air strike in Qayyarah, south of Mosul.

The cell said in a press statement, said, "The international coalition aviation killed ISIS military Wali of Tigris, Abu Shuaib, in an air strike that targeted an ISIS meeting at Qayyarah. A large number of ISIS leaders were also killed in the strike."
Posted by: badanov || 07/29/2016 00:00 || Comments || Link || E-Mail|| [206 views] Top|| File under: Islamic State
Baghdad Bomb and Bullet Bulletin: 3 die

2 die in bomb attack in al-Hamameiyat

(IraqiNews.com) Baghdad – At least two persons were killed and 11 others injured in an IED explosion in northern Baghdad today, informed a source in the Ministry of Interior.

"The explosion took place near shops at al-Hamameiyat village in Taji district," the source further informed, adding, "Security forces rushed to the area and transferred the wounded to a nearby hospital and the dead bodies to the forensic department and cordoned off the area, stopping everybody from approaching it."

1 dead in bombing in al-Amel

(IraqiNews.com) Baghdad – A source in the Ministry of Interior reported of nine casualties in a bomb blast southwest of Baghdad.

The source informed, "This morning, an improvised explosive device exploded near a popular market in al-Amel area southwest of Baghdad, killing one person and wounding eight others."

The source added, "Security forces rushed to the area and transferred the wounded to a nearby hospital and the dead body to the forensic department."
Posted by: badanov || 07/29/2016 00:00 || Comments || Link || E-Mail|| [172 views] Top|| File under:
Syria-Lebanon-Iran
US-led coalition pounds ISIS in town NW of Manbij
...though neither the human rights organizations nor the journalist managed to find any details about damage to the enemy in their rush to hyperventilate. Still, we know it happened, which is something.

[AnNahar] At least 15

non-combatants were killed

and dozens

maimed

in air strikes by a U.S.-led coalition in Syria on Thursday, a monitor sa

The strikes hit a northern town controlled by the Islamic State
...formerly ISIS or ISIL, depending on your preference. Before that al-Qaeda in Iraq, as shaped by Abu Musab Zarqawi. They're very devout, committing every atrocity they can find in the Koran and inventing a few more. They fling Allah around with every other sentence, but to hear the pols talk they're not really Moslems....
jihadist group, said the Syrian Observatory for Human Rights.

"Airstrikes by international coalition fighter jets after midnight (Thursday morning) on the town of Ghandoura killed at least 15 civilians and

maimed

dozens," said the monitoring group's head, Rami Abdel Rahman.

The town lies 23 kilometers (14 miles) northwest of Manbij, a strategic waypoint between The Sick Man of Europe Turkey


...the only place on the face of the earth that misses the Ottoman Empire....


and the jihadist stronghold of Raqa.
Posted by: trailing wife || 07/29/2016 00:39 || Comments || Link || E-Mail|| [176 views] Top|| File under: Islamic State
Syrian Air Force Targets ISIL Positions in Hama, Deir Ezzor
[ENGLISH.ALMANAR.LB] The Syrian Army and Armed Forces continued on Wednesday targeting terrorist organizations across the country, with the Syrian Air Force targeting

ISIS

positions and vehicles in Hama and Deir Ezzor provinces.

Hama

A military source told SANA that the Syrian Air Force destroyed

ISIS

fortified positions north of al-Mufagar and in Hur Benafsoh in the countryside of Hama province.

Deir Ezzor

The Syrian Air Force destroys

ISIS

positions and vehicles east of al-Jafra, Tharda, and Tal Brouk in Deir Ezzor province, a military source said.

Homs

SANA's

news hound

in Homs said that Army and Armed Forces unit killed a number of bandidos

faceless myrmidons

in al-Rastan area including Mohammad Yusef al-Deekh, Mohammad Dali, Anwar al-Shamir, sniper Hussein Omar Dali, a sniper known as "Abu Islam" from the so-called "Central Force of Ahrar al-Cham," Fayz Ali, and Abdelaziz Shano.

Posted by: Fred || 07/29/2016 00:00 || Comments || Link || E-Mail|| [158 views] Top|| File under: Islamic State
Syrian Army Controls Aleppo's Bani Zeid amid Collapse within Terrorists Ranks
[ENGLISH.ALMANAR.LB] Syrian army backed with its allies fully controlled Bani Zeid neighborhood in the city of Aleppo on Thursday.

As the new of Bani Zeid liberation emerged, residents took to streets to celebrate the event, with many raising the Syrian flag and chanting for the Syrian army, Syrian news agency, SANA, reported.

The video below shows the Syrian soldiers in Bani Zeid neighborhood.

Earlier on Thursday, military sources told al-Manar that dozens of Takfiri
...an adherent of takfir wal hijra, an offshoot of Salafism that regards everybody who doesn't agree with them as apostates who must be killed...


forces of Evil

withdrew the strategic neighborhood, amid collapse within ranks of the terrorists.

Syrian sources said that the bandidos

murderous Moslem

s withdrew Bani Zeid neighborhood as the Syrian army and its allies press ahead with its operation to restore Aleppo.

Bani Zeid lies to the north of Aleppo at the entrance of Aleppo's northern countryside. The area is the last supply route of the

gunnies

in northern Aleppo and its capture is considered a military achievement since the

gunnies

used to shell the residential areas in the city from this area.

Photos emerged from Bani Zeid show the gas jars which the Takfiri

forces of Evil

were using in shelling the residential areas in Aleppo city.

Earlier on Wednesday, the General Command of the Syrian Army announced that the allied forces managed to all supply lines and corridors that

gunnies

had been using to transfer mercenaries, weapons, and munitions to the eastern neighborhoods of Aleppo city.

The General command called on all

forces of Evil

to turn on their weapons, saying they can remain in Aleppo or leave it.

The Syrian army killed Ammar Shaaban, the military commander of "Nour Eddine al-Zenki" terrorist group in Handarat in Aleppo, according to "Opposition" Sources.

Posted by: Fred || 07/29/2016 00:00 || Comments || Link || E-Mail|| [166 views] Top|| File under: Govt of Syria
Terror Networks
The Beatings Will Continue: Iraqi and Syrian Edtions

Yutes attack ISIS prison in Mosul

(IraqiNews.com) NINEVEH – A local source in Nineveh province announced on Thursday that dozens of detainees, from a ISIS prison in Mosul, fled after the prison was attacked by a youth group of the city.

Sharing details the source said, "A youth group from Mosul attacked one of the ISIS prisons in the city center with Kalashnikov and killed prison guard and helped a dozen of detainees to escape it."

The source further informed, "Most of the detainees were from Mosul and they were arrested on charges of collaborating with the security forces."

"This attack came after ISIS demanded exorbitant amount of money as ransoms from the families of the detainees. The demanded amounts ranged from 100,000 to 200,000 Iraqi dinars," the source added.

ISIS executes yute in al-Hawija

(IraqiNews.com) Kirkuk – A source in Kirkuk informed that ISIS firing squad executed a youth in central Hawija, southwest of Kirkuk. The dead youth was charged of collaborating with the security forces.

"The deceased was a 20-year-old youth, who was a resident of al-Batoush village in Hawija district," the source further informed.

It may be mentioned here that even in the past, a number of persons have been executed by ISIS for similar 'offences'.

ISIS executes 14 in Qayyarah

(IraqiNews.com) MOSUL – ISIS on Wednesday killed 14 Iraqis, including women and children, who tried to escape towards the liberated villages under the control of Iraqi forces in Qayyarah district, south of Mosul.

Colonel Khaled al-Jawari, from Nineveh Police Command, said," ISIS executed 14 civilians, including five women and a child, after they tried to escape from areas under ISIS control towards Ahjila village, which is controlled by Iraqi forces in Qayyarah.

Al-Jawari further informed, "ISIS encircled the detainees and carried out the execution operation by firing squad process.


Circular firing squad: said to be a US Republican tactic.



ISIS executes one in Aleppo

[ARA News] ALEPPO – Islamic State's (ISIS) jihadis on Thursday publicly executed and crucified a man in Syria's northern Aleppo province, activists and eyewitnesses reported.

Hussein Muhammad, 28, was reportedly arrested by the ISIS-led Islamic Police in al-Bab city in the northern countryside of Aleppo earlier this week.

"The Sharia Court accused Muhammad of apostasy for refusing to join prayers at the mosque," a media activist told ARA News in al-Bab, speaking on condition of anonymity.

"A Sharia judge decided to execute and crucify the man in public, claiming he was an apostate who refused to perform Sharia duties and violated the basic laws of the Caliphate," the source reported.

Muhammad was executed by gunfire, and his corpse was crucified on an electricity pole in central al-Bab.

"The victims' body will remain crucified for three days, and ISIS threatened people that anyone who would try to remove him will be mercilessly punished," rights activist Ahmed al-Beik told ARA News, adding that hundreds of al-Bab residents gathered on Thursday afternoon to witness the execution.
Posted by: badanov || 07/29/2016 00:00 || Comments || Link || E-Mail|| [168 views] Top|| File under: Islamic State
Nusra splits from Qaeda
[TIME] The Nusra Front announced its split from al-Qaeda on July 28, with the group renaming itself Jabhat Fatah al-Sham. The move is being seen as a shrewd attempt to hide their

krazed killer

ideology and protect themselves from a growing international campaign against

krazed killer

fighters in Syria.


Much like a toddler covering its eyes to make Mommy disappear?

Appearing in a video on Thursday, the Nusra Front's leader Abu Mohammad al-Julani revealed his face for the first time, saying that the rebrand was "to remove the excuse used by the international community--spearheaded by America and Russia--to bombard and displace

Moslem

s in the Levant: that they are targeting al-Nusra


...formally Jabhat an-Nusrah li-Ahli sh-Sham (Support Front for the People of the Levant), also known as al-Qaeda in the Levant. They aim to establish a pan-Arab caliphate. Not the same one as the Islamic State, though .. ...


Front, which is associated with al-Qaeda."

Their break comes with an official blessing from al-Qaeda leader Ayman al-Zawahri. According to

Rooters

, the leader told the Nusra Front in an audio message that organizational ties could be broken with the global terror group in order to help it continue its battle for Syria.


...which only proves precisely how real the break up is.
Posted by: Fred || 07/29/2016 00:00 || Comments || Link || E-Mail|| [223 views] Top|| File under: al-Nusra
Who's in the News
39
[untagged]
10
Islamic State
3
Houthis
3
Govt of Pakistain Proxies
2
Govt of Pakistan
2
Govt of Syria
2
Taliban
1
Commies
1
Jamaat-ul-Mujahideen Bangladesh
1
al-Shabaab
1
Lashkar e-Taiba
1
al-Qaeda
1
Hezbollah
1
Boko Haram
1
al-Nusra
1
Sublime Porte
Bookmark
E-Mail Me
The Classics
The O Club
Rantburg Store
The Bloids
The Never-ending Story
Thugburg
RSS Links
Gulf War I
The Way We Were
Bio
Merry-Go-Blog
Hair Through the Ages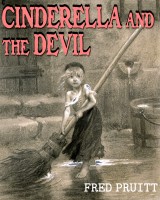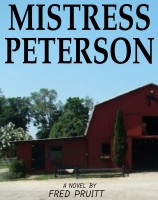 On Sale now!


A multi-volume chronology and reference guide set detailing three years of the Mexican Drug War between 2010 and 2012.

Rantburg.com and borderlandbeat.com correspondent and author Chris Covert presents his first non-fiction work detailing the drug and gang related violence in Mexico.

Chris gives us Mexican press dispatches of drug and gang war violence over three years, presented in a multi volume set intended to chronicle the death, violence and mayhem which has dominated Mexico for six years.
Click here for more information


Meet the Mods
In no particular order...


Steve White
Seafarious
Pappy
lotp
Scooter McGruder
john frum
tu3031
badanov
sherry
ryuge
GolfBravoUSMC
Bright Pebbles
trailing wife
Gloria
Fred
Besoeker
Glenmore
Frank G
3dc
Skidmark
Alaska Paul



Better than the average link...



Rantburg was assembled from recycled algorithms in the United States of America. No trees were destroyed in the production of this weblog. We did hurt some, though. Sorry.
34.234.76.59