Afghanistan
Afghan police complete operation against Kabul hotel attackers
Afghan security forces have completed the operation against Taliban attackers at Kabul's Northgate hotel, with one police officer and two assailants killed, local media said Monday.

Earlier, a truck bomb explosion hit the Northgate guesthouse, located on Jalalabad Road in the Pul-e-Chakri area and frequented by foreigners. Several militants attacked the building after the blast and were inside the compound, with security and special forces later launching an operation to clear the compound. The Taliban has taken responsibility for the attack.

The operation resulted in two more police officers and two special forces members getting injured, the TOLOnews channel reported. One attacker died in the blast, with his two accomplices killed in the ensuing gunfight, according to the channel.

No casualties among hotel guests and staff have been reported, while the hotel and surrounding buildings have sustained significant damage, the news outlet said, citing its correspondent at the site of events.
Posted by: Steve White || 08/02/2016 00:00 || Comments || Link || E-Mail|| [257 views] Top|| File under: Taliban
Africa Horn
Somali Govt Official shot dead in Mogadishu
Suspected Al Shabaab assassins have killed a senior Somali government official in Mogadishu on Sunday night, the latest in a string of killings in the capital.

Khalid Mohamed Mo'alin, who was a village administrator in Mogadishu's Yaqshid district was executed by pistol-wielding men, thought to be Al Shabaab. The murder of Mo'alin was the third assassination of its kind in the past two days in Mogadishu, a city that has been hit by deadly attacks from Al Shabaab.

Afterwards, Somali security forces have cordoned off the scene of shooting, and launched a manhunt for the suspects, but reports say no arrest was made so far.
Posted by: Steve White || 08/02/2016 00:00 || Comments || Link || E-Mail|| [200 views] Top|| File under: al-Shabaab
Africa North
US airstrike pound ISIS positions in Sirte
The United States today confirmed that it had carried out strikes against IS in the city of Sirte at the request of the Faiez Serraj-led Presidency Council/Government of National Accord (PC/GNA). The US statement revealed that additional US strikes will continue to target IS in Sirte.

It is thought that the Americans targeted the Ougadougou Conference centre which is built of heavily reinforced concrete and which Bunyan Marsous forces have been unable to destroy or enter. They have been prevented from progressing against the Centre due to IS snipers.

In an official statement, the Pentagon confirmed that ''Today, at the request of the Libyan Government of National Accord (GNA), the United States military conducted precision air strikes against ISIL targets in Sirte, Libya, to support GNA-affiliated forces seeking to defeat ISIL in its primary stronghold in Libya''.

''These strikes were authorized by the president following a recommendation from Secretary Carter and Chairman Dunford.


That's General Joseph Dunford, chairman of the Joint Chiefs of Staff ...

They are consistent with our approach to combating ISIL by working with capable and motivated local forces''.

''GNA-aligned forces have had success in recapturing territory from ISIL thus far around Sirte, and additional U.S. strikes will continue to target ISIL in Sirte in order to enable the GNA to make a decisive, strategic advance''.

''The U.S. stands with the international community in supporting the GNA as it strives to restore stability and security to Libya. These actions and those we have taken previously will help deny ISIL a safe haven in Libya from which it could attack the United States and our allies''.

Both Britain's ambassador Peter Millett and US Special Envoy to Libya Jonathan Winer welcomed the action by the ''international coalition'' against IS.

Winer added in a tweet ''US military action reinforces our call for all parties in Libya to work through the GNA and focus on the threat from IS. US military makes clear US help to Libya in Sirte limited to strikes and information sharing. US forces will not engage in ground operations''.

Italy also warmly welcomed the US strikes in a statement tonight.

Prime Minister-elect of the Presidency Council and Government of National Accord, meanwhile, confirmed the Libyan request to the US for the air strike in a televised address.

''In response to the command of the Bunyan Marsous Operations Room (the name of the PC/GNA operation against IS in Sirte) and in consultation with the Minister of Defence, and in its role of the Presidency Council as Supreme Commander of the Libyan Army, the Presidency Council decided to make a direct request for support to the US to direct specific strikes against IS hideouts in the city of Sirte and its surroundings, in coordination with the Presidency Council and Operations Room Command''.

''Today, the first of these strikes began on specific locations in Sirte causing huge losses in the lines and assets of the enemy, enabling our field forces to control strategic locations''.

The Bunyan Marsous Operations Room confirmed that the strikes hit targets including a T-72 tank. They report that 354 Libyan troops have been killed and more than 2,000 wounded since the start of operations against in Sirte.

Meanwhile, Mohamed Ghasri, the spokesman for the Bunyan Marsous Operations Room revealed today that an IS commander was arrested while trying to escape from Sirte by sea.

Speaking at a press conference he confirmed that the international community (American) intervention was in total coordination with the PC/GNA and Operations Room in an effort to get rid of IS.

On the other hand, it will be recalled that there were demonstrations in various cities of Libya when news of French participation in operations in the east became apparent after the shooting down of a helicopter they were in.

Posted by: badanov || 08/02/2016 00:00 || Comments || Link || E-Mail|| [397 views] Top|| File under: Islamic State
Saiqa take second Gwarsha checkpoint from IS
Benghazi, 1 August 2016:

The Libyan National Army's Saiqa Special Forces say they have taken the western, main entrance to Benghazi's Gwarsha district plus a number of other buildings in the vicinity.

According to Saiqa's special investigations head Fadl Al-Hassi, the brigade lost one commander during this afternoon's operation. Three other soldiers were wounded. The operation included air strikes by the LNA.

Parts of Gwarsha remain under Islamic State control, however, with the battle between both sides having turning into a lengthy war of attrition.
Posted by: badanov || 08/02/2016 00:00 || Comments || Link || E-Mail|| [210 views] Top|| File under: Islamic State
Arabia
Seven Saudi troops, many Houthis killed in Yemen border clash
[DAWN] Seven Saudi troops and dozens of Houthi
...a Zaidi Shia insurgent group operating in Yemen. They have also been referred to as the Believing Youth. Hussein Badreddin al-Houthi is said to be the spiritual leader of the group and most of the military leaders are his relatives. The Yemeni government has accused the Houthis of having ties to the Iranian government, which wouldn't suprise most of us. The group has managed to gain control over all of Saada Governorate and parts of Amran, Al Jawf and Hajjah Governorates. Its slogan is God is Great, Death to America™, Death to Israel, a curse on the Jews ...
fighters were killed in heavy fighting on the border with Yemen, Saudi state news agency SPA reported on Sunday, as the main combatants in Yemen's war prepared for a further week of peace talks in Kuwait.

The UN-sponsored negotiations had been on the verge of collapse after a new row erupted last week between the Saudi-backed government and its Iranian-allied Houthi foes and renewed fighting broke out.

But UN Yemen


...an area of the Arabian Peninsula sometimes mistaken for a country. It is populated by more antagonistic tribes and factions than you can keep track of. Except for a tiny handfull of Jews everthing there is very Islamic...


envoy Ismail Ould Cheikh Ahmed said the talks between the Houthis and their General People's Congress party allies and the internationally-recognised government of President Abd-Rabbu Mansour Hadi had been extended by a week.

"We hope that the delegations can utilise this remaining week to achieve progress on the path towards peace," he said in a statement.

The slow-moving negotiations are aimed at ending a 16-month-old conflict that has killed more than 6,400 people, nearly half of them civilians, and displaced more than 2.5 million.

A truce that began in April has slowed the momentum of fighting, in which a Saudi-led coalition has been trying to restore Hadi to power and roll back Houthi gains, but violence continues almost daily.

New UN proposal
The coalition said Houthi fighters, backed by troops loyal to former president and GPC chief President-for-Life Ali Abdullah Saleh


... Saleh initially took power as a strongman of North Yemen in 1977, when disco was in flower, but he didn't invite Donna Summer to the inauguration and Blondie couldn't make it...


, tried to breach the Saudi border at the Rabou'a area on Saturday, igniting heavy fighting.

It said in a statement that dozens of Houthi fighters were killed near the border strip and their military vehicles destroyed by coalition aircraft that repelled their assault.

One Saudi officer and six soldiers died in the fighting, the statement, carried by Saudi state news agency SPA, said.

Peace prospects dimmed on Thursday when the Houthis and GPC said they had set up a body to unilaterally run Yemen. The move was criticised by Cheikh Ahmed as a breach of UN Security Council Resolution 2216, which urges the Houthis to refrain from unilateral acts that could erode Yemen's political transition.

In apparent protest at the Houthi-GPC move, Hadi's delegates to the talks said they planned to pull out of the negotiations.

But Cheikh Ahmed proposed to both sides on Saturday that the Houthis quit the capital Sanaa and Hodeidah and Taiz cities, and talks subsequently be convened on forming a new government that would include the Houthis, delegates at the Kuwait talks said.

While Hadi accepted the proposal, the Houthis dismissed the proposal as a non-starter but said they would stay in Kuwait for the talks. "We have asserted to Ould Cheikh (Ahmed) that the solution must be comprehensive and that no subject is delayed," the Houthi delegation said in a statement.
Posted by: Fred || 08/02/2016 00:00 || Comments || Link || E-Mail|| [266 views] Top|| File under: Houthis
Bangladesh
Bangla:9 'militants' killed in Kalyanpur joint drive, 2 in custody
Nine suspected Islamist militants were killed and two of their accomplices were taken in custody on Tuesday morning during a special drive of the joint forces in Dhaka's Kalyanpur area that began with a raid to hunt down militant den.

Police primarily suspect that they were members of banned militant outfit Jama'atul Mujahideen Bangladesh (JMB).

SWAT, Rapid Action Battalion (RAB), Detective Branch of police and Dhaka Metropolitan Police (DMP) jointly carried out one-hour operation "Storm 26" from 5:51am, to end a stalemate that ensued at House No 5 of Road 5 – known as "Jahaj Bari" around 11:30pm Monday.

"We neutralised nine militants in the operation," Sheikh Maruf Hassan, DMP additional commissioner, told media on completion of the operation.


"Didn't leave any of 'em for an encounter or crossfire, either," continued Sheikh Hassan. "Just wasn't worth the effort."

DMP Additional Commissioner Shaikh Maruf Hasan said that a block raid was under way in Kallyanpur area under the supervision of Mirpur deputy commissioner to arrest terrorists. The terrorists first attacked on the police during the raid on Road No 5.

Then the police cordoned off the area and informed the bomb disposal unit, RAB and SWAT. "We took time to secure the area so that no casualty takes place. We started our formal drive at 5:51am and named it 'Operation Storm 26,'" he told reporters after the drive.

Maruf said that they had destroyed all the nine militants as they tried to flee the building and their bomb disposal unit was searching for explosives in a flat on the fourth floor.

The Crime Scene Unit of the Criminal Investigation Department would collect samples. "We will give details of the raid after completing the procedures," he said.
Posted by: Steve White || 08/02/2016 00:00 || Comments || Link || E-Mail|| [507 views] Top|| File under: Jamaat-ul-Mujahideen Bangladesh
Britain
Crazy lone wolf subway knife attacker jailed for "life" or 8.5 years, depending
[DailyMail] Jihadi attacker whose family sent him to imams for Islamic EXORCISMS is enjugged
Yez got nuttin' on me, coppers! Nuttin'!
for life for an ISIS-inspired attempt to behead a man at a Tube station

o Muhiddin Mire hacked at the neck of tube passenger last December

o Attack became well-known after witness said: 'You ain't no

Moslem

, bruv'

o Schizophrenic Somali-Brit knifeman has now been enjugged
Yez got nuttin' on me, coppers! Nuttin'!
for life for attempted murder

o He will serve eight and a half years before being assessed for release

o Self-radicalised 'lone wolf' attacker has history of mental health issues


Islam provides such a lovely outlet for those whose psychological (or, in the case of paranoid schizophrenia, biochemical) kinks require a violent outlet.
Posted by: trailing wife || 08/02/2016 00:00 || Comments || Link || E-Mail|| [285 views] Top|| File under:
Caribbean-Latin America
Exploding toolbox at Rio's Olympic stadium just days before opening ceremony
[EXPRESS.CO.UK] AN EXPLOSION has rocked the Olympic stadium in Rio just days before it's set to host the opening ceremony after police found a suspicious toolbox.

Authorities sent in a robot to investigate the toolbox on Sunday at the Maracana Stadium as rehearsals for the ceremony were underway.

The toolbox is believed to have went kaboom! when the robot touched it. No injuries have been reported.

The controlled

kaboom

raises serious concerns about the safety of athletes and spectators alike at the Rio Olympics, with the opening ceremony starting in just five days.

The Games have been blighted by controversies amid fears for the safety of athletes and those attending.


Posted by: Fred || 08/02/2016 00:00 || Comments || Link || E-Mail|| [428 views] Top|| File under:
The Grand Turk
Five Police Killed in PKK Attack in Eastern Turkey
President Erdogan is not yet having everything his own way.

[AnNahar] Five Turkish police were killed on Monday when outlawed Kurdistan Workers' Party (PKK) bandidos

hard boyz

detonated a bomb that struck a police vehicle in eastern The Sick Man of Europe Turkey


...the only place on the face of the earth that misses the Ottoman Empire....


, a local governor said.

Kurdish rebels detonated the device as the bus carrying police special forces was passing by, Bingol province governor Yavuz Selim Kosger said, according to the state-run Anadolu news agency.

Four other

coppers

were seriously injured, he added.
Posted by: trailing wife || 08/02/2016 00:00 || Comments || Link || E-Mail|| [263 views] Top|| File under:
311 putschists still at large after coup attempt in Turkey: Defense Minister
As the defense ministry announced the reshuffling of the jobs of 167 generals within the army following the dismissal of thousands of putchists, Turkish defense minister told CNN Türk Monday that 311 soldiers who were involved in the failed coup attempt were still at large, Daily Sabah reported.

There are still 311 soldiers, including 9 generals, still at large, Minister Fikri Ishık said, following the July 15-16 attempted coup when a faction of the military commanderred tanks, helicopters and fighter jets and attempted to topple the government. Ishik said that they were believed to still be in Turkey.

Ishik added that military experts estimate that around 95 percent of cadets studying in shut down military schools have ties with the Gülenist Terror Organization (FETÖ). Ishik also stated that expulsions from the military could continue if deemed necessary.

Due to the ongoing events in the country, namely the post-coup state of emergency, the official ceremony for the August 30 Victory Day celebrations in Ankara will be cancelled, added Ishik.

The decree to reappoint 167 generals was signed by President Tayyip Erdoğan on Monday, Prime Minister Binali Yıldırım and Defense Minister Fikri Ishık, said 94 generals in land forces, 22 admirals, 44 generals in the airforce and seven others have been reappointed.
Posted by: Steve White || 08/02/2016 00:00 || Comments || Link || E-Mail|| [380 views] Top|| File under: Sublime Porte
India-Pakistan
Two Hazara men shot dead in Quetta
QUETTA: Gunmen riding a motorcycle killed two members of the minority Hazara community on Monday in an apparent sectarian attack, police said.

The killing took place in the suburbs of Quetta, the provincial capital of the southwestern province of Baluchistan, while the victims were travelling in a rickshaw.

"Gunmen on a motorcycle stopped the rickshaw and then opened fire on them and fled the scene," Abdullah Jan Afridi, a senior police officer in Quetta, told AFP.

Afridi said the pair were labourers in a coalmine. The rickshaw driver was unhurt in the attack in the Saryab road area.

"We are investigating but apparently it is a sectarian attack," Afridi said.

Noor Baloch, a police surgeon in Quetta civil hospital, told AFP both victims were shot in the head. There was no claim of responsibility.

Balochistan Chief Minister Sanaullah Khan Zehri ordered police to arrest killers as soon as possible.

Earlier in July, two powerful explosions ripped through crowds of minority Hazaras in Kabul who had gathered to protest over a power line, killing at least 80 people and leaving 231 others wounded, Afghan public health ministry said.

The militant Islamic State (IS) group claimed responsibility for twin explosions.

Hazaras in Afghanistan are considered the poorest of the country's ethnic groups, and often complain of discrimination. Bamiyan is poverty stricken, though it is largely peaceful and has potential as a tourist destination.


Posted by: badanov || 08/02/2016 00:00 || Comments || Link || E-Mail|| [251 views] Top|| File under:
Iraq
ISIS leaders, families flee Mosul
BAGHDAD: Iraq's Defense Minister Khalid Al-Obeidi has said that Daesh group leaders and their families have sold their belongings and fled Mosul as Iraqi forces close in on the northern city.

Iraqi forces are conducting operations to set the stage for an assault on Mosul, the country's second city that has been held by Daesh since June 2014, but the final push to retake it is likely still months away.

"A number of the families... and leaders of (Daesh) in Mosul, they and their families sold their belongings and withdrew toward Syria," whose border west of the city, Obeidi told Iraqiya state television.

Some also sought to infiltrate toward Iraq's autonomous Kurdish region, located north and east of Mosul, Obeidi said during an interview which was broadcast on Saturday night.

Mosul is the last city held by Daesh in Iraq, but retaking it poses a major challenge, and the operation could unleash a humanitarian crisis unless plans are made for people who would likely flee the fighting.

The Red Cross has said it believes that up to a million Iraqis could be displaced in the coming months by fighting against Daesh, including the operation to recapture Mosul.

Daesh overran large areas north and west of Baghdad in 2014, but has since lost significant ground to Iraqi forces backed by US-led air strikes, training and other assistance.
Posted by: badanov || 08/02/2016 00:00 || Comments || Link || E-Mail|| [236 views] Top|| File under: Islamic State
ISIS redeploys troops to Sharqat in Salahuddin
(IraqiNews.com) Salahuddin – ISIS today deployed its members in the villages of Sharqat and organized a parade towards the areas of the eastern coast of the district.

Mayor of Sharqat Ali Dawdah, in a press statement, said, "ISIS today deployed its members in the villages of the district and enhanced its presence."

Dawdah added, "The delay in the launch of operations to liberate Sharqat allowed ISIS to redeploy its members and open their own directorates."
Posted by: badanov || 08/02/2016 00:00 || Comments || Link || E-Mail|| [227 views] Top|| File under: Islamic State
ISIS hits Kirkuk gas company with rocket artillery
(IraqiNews.com) Kirkuk – A security source in Kirkuk province informed that ISIS attacked the headquarters of the North Gas Company in western Kirkuk using a Katyusha rocket.

Sharing detailed information, the source said, "ISIS, before noon today, attacked the headquarters of the North Gas Company in al-Riyad using a Katyusha rocket, without causing any human or material losses."

The source added, "ISIS has targeted the headquarters of the company from time to time."
Posted by: badanov || 08/02/2016 00:00 || Comments || Link || E-Mail|| [275 views] Top|| File under: Islamic State
Anbar Antics: 25+ die

Iraqi forces stop ISIS attack near Nukhayib

(IraqiNews.com) ANBAR – The Buraq forces commander of al-Hashed al-Shaabi Command, Watiq Fartusi said that an ISIS attack towards west of Ramadi was was pushed back .

Fartusi, in a press statement, said, " Buraq forces today foiled an ISIS attack on the road linking Nukhayib and with 160 kilometer area west of Ramadi."

Fartusi added that, "Seven ISIS fighters were killed and two vehicles of the outfit were also destroyed. Four Buraq forces members also received injuries during the confrontations with ISIS."

Iraqi forces capture road segment near Khalidiya

(IraqiNews.com) Anbar – Anbar Provincial Council informed that the security forces secured the old road that links Ramadi with Fallujah and this will be used for the movement of military convoys only.

Member of the security committee in Anbar Provincial Council Rajee Barakat al-Eissawi, in said, "The security forces secured the old road linking Ramadi and Fallujah. The road was secured after liberating some areas in Khalidiya from ISIS control."

Eissawi added, "The security forces managed to liberate the international highway three days ago and managed to open the old road that extends to 44 km towards the new bridge of Fallujah."

"The security forces are working to set up checkpoints on the old road that was secured completely, and it will be used currently for the passage of military convoys only," Eissawi said.

20 ISIS troops surrender to Iraqi troops near Khalidiya

(IraqiNews.com) Anbar – Khalidiya District Council informed that 20 ISIS members surrendered in front of the security forces in Khalidiya Island in eastern Ramadi.

The Head of the security committee in Khalidiya District Council Ibrahim al-Fahdawi said, "Earlier this morning 20 ISIS members surrendered before the security forces after being besieged in Khalidiya."

"The security forces transferred these surrendered members to a detention camp for interrogation," said Fahdawl, further adding, "Security forces are combing Albu Obeid, Kartan and al-Makhazen along with other areas in Khalidiya that were liberated from ISIS grip."

25+ ISIS Turbans toes up in airstrike in al-Romana

(IraqiNews.com) Anbar – Somoud brigade in Haditha district announced that 25 top ISIS leaders were killed in an aerial bombing, which targeted a meeting of outfit west of Anbar.

The Intelligence Director of al-Somoud brigade in Haditha Nazim al-Jaghifi said, "Accurate intelligence information allowed the international coalition aviation and the Iraqi Air Force to launch an air strike, targeting an ISIS gathering at al-Romana, north of Qaim- some 440 km west of Anbar."

"The airstrike killing of 25 top ISIS leaders that included Arabs and Foreigners," added the statement.
Posted by: badanov || 08/02/2016 00:00 || Comments || Link || E-Mail|| [284 views] Top|| File under: Islamic State
Baghdad Bomb and Bullet Bulletin: 4 die

1 dead in sniper attack in Tarmiya

(IraqiNews.com) Baghdad – A source in the Ministry of Interior said that a soldier was killed and two others injured in a sniper attack at an army checkpoint in Tarmiya in northern Baghdad.

Adding further the source said, "Security forces transferred the wounded to a nearby hospital and the dead body to the forensic department."

1 dead in bomb attack in al-Shaab

(IraqiNews.com) Baghdad – A source in the Ministry of Interior informed today that an IED explosion earlier in the day at northeast of Baghdad killed at least one person and injured seven others.

"The blast took place near the 4000 market at al-Shaab," the source said. area northeast of Baghdad killing one person and injuring seven others."

Sharing further details the source added, "Security forces rushed to the area and transferred the wounded to a nearby hospital and the dead body to the forensic department. Later, they cordoned off the area and barred anyone from approaching it."

2 die in bombing attack in Jafri Naddaf

(IraqiNews.com) BAGHDAD – A source in the Iraqi Interior Ministry informed on Monday that a bomb blast at Jafri Naddaf area, south-east of Baghdad killed at least two persons and injured four others.

"Ambulances rushed to the blast area and carried the injured to a nearby hospital, while the bodies of the deceased were taken to the forensic department. Strict measures have been adopted by the police," the source added.
Posted by: badanov || 08/02/2016 00:00 || Comments || Link || E-Mail|| [270 views] Top|| File under:
Israel-Palestine-Jordan
IDF arrests 10 Palestinians over terror attack in which rabbi was killed
[IsraelTimes] Army says raid jointly conducted with police, Shin Bet, while 27 more detained in crackdown on weapons workshops

The Israel Defense Forces placed in durance vile
Book 'im, Mahmoud!
10 people in the West Bank town of Dura overnight Sunday-Monday, in connection with the murder of an Israeli rabbi in a drive-by shooting last month.

The detainees include the relatives of the terrorist who killed Miki Mark, 48, as well as others suspected of helping Muhammad al-Fakih hide after he carried out the deadly attack.

The Israeli security forces also carried out widespread security operations across the West Bank overnight, tracking down weapons workshops and arms dealers. A total of 27 people were arrested in the sweep.

All of those arrested overnight were taken in for questioning by security forces.

In Qalqilya, the IDF raided a workshop used to make improvised weapons, in a joint operation with the Border Police and Shin Bet security service. Three lathes and 3 drills were seized.

In Nablus, troops arrested Mahayub Borhan Rashad Knaza, a local resident who the army said was "active" in the Paleostinian security services and one of the most prominent arms traders and manufacturers in the city.

The detainees include four suspected members of

Hamas, always the voice of sweet reason,

terror group and two from the Popular Front for the Liberation of Paleostine terror organization.

Fakih -- who went on the run after the July 1 shooting that murdered Rabbi Mark and seriously

maimed

his wife -- was killed Wednesday in a standoff with security forces in the West Bank village of Surif, north of Hebron.

The army said last week that it arrested the three other members of the four-man cell that carried out the attack -- Fakih's brother, Sahir; his cousin Muaz Fakih; and Mohammed Omaireh -- and that they all belong to the Hamas terror group, which rules the

Gazoo

Strip and has seen growing popularity in the West Bank.
Posted by: trailing wife || 08/02/2016 00:00 || Comments || Link || E-Mail|| [311 views] Top|| File under: Hamas
Syria-Lebanon-Iran
The Aljazeera reporters having good time at Russian helo crash site
[Gateway Pundit] The Aljazeera reporters were filmed smiling near the wreckage as the Islamists yelled, "Allahu Akbar!"

John Kerry told the Russians to show restraint.

Now Russia wants to know how the Aljazeera reporters made it to the scene before anyone else? Good question.
Posted by: Besoeker || 08/02/2016 02:45 || Comments || Link || E-Mail|| [391 views] Top|| File under:
Jihadists Launch Offensive to Ease Aleppo Siege
[AnNahar] Jihadist forces allied to rebels attacked regime forces south and southwest of Aleppo Sunday in a bid to ease the siege of Syria's second city, rebels and a monitor said.

Since July 17,
Hereditary President-for-Life Bashir Pencilneck al-Assad


Before going into the family business Pencilneck was an eye doctor. If he'd stuck with it he'd have had a good practice by now...


's forces have surrounded rebel-held districts of Aleppo city, one of the main front lines in the conflict ravaging the country since 2011.

Loyalists forces cut the Castello Road, the main supply line into rebel-held neighborhoods in the north of the city.

Now

snuffies

have attacked from the south, a region divided between loyalists backed by Iranian fighters and Hizbullah
...Party of God, a Leb militia inspired, founded, funded and directed by Iran. Hizbullah refers to itself as The Resistance and purports to defend Leb against Israel, with whom it has started and lost one disastrous war to date, though it did claim victory...
on the one hand, and Syrian and foreign jihadists allied with rebel groups on the other.

On Sunday, Islamist groups such as the influential Ahrar al-Sham


...a Syria jihadi group made up of Islamists and salafists, not that there's that much difference, formed into a brigade. They make up the main element of the Islamic Front but they don't profess adoration of al-Qaeda and they've been fighting (mainly for survival) against the Islamic State. Their leadership was wiped out at a single blow by a suicide kaboom at a crowded basement meeting in September, 2014...


and jihadists including from the former al-Nusra


...formally Jabhat an-Nusrah li-Ahli sh-Sham (Support Front for the People of the Levant), also known as al-Qaeda in the Levant. They aim to establish a pan-Arab caliphate. Not the same one as the Islamic State, though .. ...


Front -- rebranded Jabhat Fateh al-Sham after breaking from al-Qaeda -- said they had begun a battle to try to reopen a new supply route.

Fateh al-Sham launched two car

kaboom

s against regime positions in suburban Rashidin in southwestern Aleppo and fighting also raged in the early evening, the Syrian Observatory of Human Rights said.

Three children were among 11 civilians killed in rebel rocket attacks launched from Rashidin on the government-controlled district of Hamdaniyeh in western Aleppo, the Observatory said.

Other attacks focused on southern parts of the city towards the regime-controlled suburb of Ramussa, the

Britannia

-based monitor reported.

"It will be a long and difficult battle," said Observatory chief Rami Abdel Rahman. "The army is supported by a large number of Iranians and fighters from Hizbullah, not to mention the Russian planes."

Forces from

Leb

's Shiite group have been fighting alongside Assad's men in Syria for years, and Russia at the end of September last year began a campaign of air strikes in support of loyalist fighters.

In Aleppo city itself, regime forces bombarded rebel-held districts Sunday despite the announcement by Damascus and Moscow of humanitarian corridors to allow civilians and rebels ready to surrender to leave.

On Saturday, government media reported that dozens of civilians and rebels had left besieged eastern Aleppo through humanitarian corridors, but residents there and rebels dismissed the claims as "lies."

Elsewhere, at least nine

non-combatants were killed

Sunday in an air strike that hit a makeshift hospital at Jassem in the southern province of Daraa.

The International Rescue Committee, which supported the facility, called on the U.N. Security Council "to act in defense of the most basic principles of the U.N."

"The bombing of hospitals is never justified. All those involved must be held to account," said IRC chief David Miliband in a statement.
Posted by: trailing wife || 08/02/2016 00:00 || Comments || Link || E-Mail|| [258 views] Top|| File under: al-Nusra
4 die in bomb attack in Shaddadi in Hasakah
HASAKAH – At least four civilians were killed and nine more injured on Monday after a motorcycle bomb blown up in the town of Shaddadi south of Syria's Hasakah province, local sources reported.

The Kurdish police force –also known as Asayish– has deployed its troops in Shaddadi countryside after a motorcycle bomb exploded in front of an internet café in the village of Arysha, leading to the death of four civilians and the injury of nine more.

Local activists told ARA News that ISIS is most likely behind the attack, saying a member of the extremist group has carried out the attack, since the targeted town used to be under ISIS control for at least two years.

This is not the first time that ISIS carried out attacks on civilians in SDF-held areas.

Also, there have been occasional clashes between SDF forces and ISIS near Shaddadi, in which also foreign fighters of the SDF, such as Gunter Helsten from Germany and Jamie Bright from Australia, were killed.

The Syrian Democratic Forces (SDF) captured the oil-rich town with coalition support in late February this year, capturing one of the last ISIS strongholds in the Hasakah province, leading to celebrations in Kurdish cities.


Video report at the link
Posted by: badanov || 08/02/2016 00:00 || Comments || Link || E-Mail|| [222 views] Top|| File under: Islamic State
Who's in the News
50
[untagged]
10
Islamic State
3
Sublime Porte
2
Houthis
2
Hamas
1
Jamaat-ul-Mujahideen Bangladesh
1
Taliban
1
al-Nusra
1
al-Shabaab
Bookmark
E-Mail Me
The Classics
The O Club
Rantburg Store
The Bloids
The Never-ending Story
Thugburg
RSS Links
Gulf War I
The Way We Were
Bio
Merry-Go-Blog
Hair Through the Ages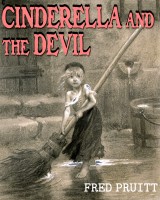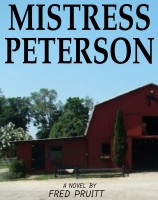 On Sale now!


A multi-volume chronology and reference guide set detailing three years of the Mexican Drug War between 2010 and 2012.

Rantburg.com and borderlandbeat.com correspondent and author Chris Covert presents his first non-fiction work detailing the drug and gang related violence in Mexico.

Chris gives us Mexican press dispatches of drug and gang war violence over three years, presented in a multi volume set intended to chronicle the death, violence and mayhem which has dominated Mexico for six years.
Click here for more information


Meet the Mods
In no particular order...


Steve White
Seafarious
Pappy
lotp
Scooter McGruder
john frum
tu3031
badanov
sherry
ryuge
GolfBravoUSMC
Bright Pebbles
trailing wife
Gloria
Fred
Besoeker
Glenmore
Frank G
3dc
Skidmark
Alaska Paul



Better than the average link...



Rantburg was assembled from recycled algorithms in the United States of America. No trees were destroyed in the production of this weblog. We did hurt some, though. Sorry.
34.235.127.68