Afghanistan
Afghan soldiers and Taliban suffer casualties in Helmand
The Afghan National Army (ANA) forces and the Taliban insurgents suffered casualties amid tense situation in southern Helmand province of Afghanistan.

The provincial government media office in a statement said one Afghan soldier lost his life and five other were wounded in the latest wave of violence in three key districts of the province.

The statement further added that the clashes recently erupted between the Afghan forces and the Taliban insurgents in Nad-e-Ali, Garmsir, and Nawa district.

According to the statement, at least 37 Taliban insurgents including the group's local commander were killed during the clashes and several others were wounded.

The Taliban militants group has not commented regarding the report so far.

Helmand is among the volatile provinces in southern Afghanistan where the Taliban insurgents are actively operating in a number of its districts and often carry out insurgency activities.

The group launched a major offensive in Helmand province late last month amid reports that the Khanshin district was captured by Taliban militants.

The Afghan commando forces were deployed to Khanshin following attack to push the Taliban insurgents out of the district.
Posted by: badanov || 08/10/2016 00:00 || Comments || Link || E-Mail|| [173 views] Top|| File under: Taliban
Afghan, U.S Air Strikes Intensify As War Continues In Helmand
As the war continues in Helmand, Afghan and U.S forces have intensified their air raids against Taliban in parts of Helmand – including Nad Ali district.

TOLOnews' Wali Arian reporting from the first line of the battle said commando forces took control of Chah Anjir Bazaar in Nad Ali on Monday night, but parts of Nawa district, one of the most secure parts of Helmand, had fallen to the Taliban without a fight.

Basir Andarabi, an army commander in Helmand, said mines placed by Taliban and the use of civilian houses and gardens as shields has made the war challenging for the Afghan commando forces.

"We retook complete control of areas that had fallen and we placed army troops there. We specified the areas that they should maintain," Andarabi said.

The operation was supported by air strikes of Afghan and foreign forces.

"When we entered the area we were under siege. Enemy was all around us. We eliminated eight of them. The air support was very effective for our operation," said Jamshed, an army commando.


Video report at the link
Posted by: badanov || 08/10/2016 00:00 || Comments || Link || E-Mail|| [187 views] Top|| File under: Taliban
Africa North
Government Forces Seize District in Sirte
Cairo- The media bureau of the Operation of "Al-Bunyan Al-Marsous" announced that the forces took over a neighborhood in Sirte and liberated hospitality palaces, previously occupied by ISIS. The bureau said this advancement took place after the government forces had targeted ISIS snipers.

The Libyan National Army in eastern Libya said that the forces are carrying out almost daily operations against extremist groups in Benghazi. The forces accepted to let residents flee the conflict zones, but extremists refused.

"We gave several chances to families and elderlies to escape but ISIS hurdled these pursuits", Ahmed al-Mesmari, the spokesman for Haftar's forces, told Asharq Al-Awsat newspaper.

The American envoy to Libya, Jonathan Winer, expressed his concern over oil fields after news spread on the possibility of the outbreak of war between those fighting to get their hands on them. Winer tweeted that Libyan parties must resort to dialogue and avoid any threats to oil sector and the fragile Libyan economy.

Winer statements coincide with British Ambassador to Libya Peter Millett declaring his country "is willing to assist Libya technically and professionally in the fields of oil and gas production to boost Libyan production and economy."

National Oil Corporation in Tripoli also seemed worried, in a statement issued on Sunday, over possible conflict between Libyan National Army and Petroleum Facilities Guards (PFG) at Zwetina oil port. The statement called on both opponents to avoid more destruction to the country's infrastructure.

Mustafa Sanalla, chairman of the National Oil Corporation in Tripoli, called on both PFG and Libyan National Army to refrain from any military action that could damage the facilities at the oil terminal at Zwetina.

More from Libya Herald

Tripoli, 8 August 2016:

The Misratan-led Bunyan Marsous operation against the so-called Islamic State (IS) says the Ouagadougou Centre in Sirte and the Ibn Sina Hospital are now almost within its grasp following yesterday's capture of the nearby government hospitality buildings. Heavy fighting, however, was reported today in central Sirte'a Shabiya district next to the hospitality buildings, with IS snipers still highly active. One source in the town described the fighting as a "street war" which was going very slowly.

Shabiya district is just north of Ougadougou Centre which, with its network of underground facilities on more than one level, remains the main base for IS operations in the town.

Although Bunyan Marsous continues to say almost nothing about US air strikes, they are seen as the main reason for its advance against IS. The US Africa Command – Africom – said yesterday that it had carried out 20 airstrikes on IS positions since its Operation Odyssey Lightening began on 1 August. On Saturday, it said it hit four IS positions and five on Sunday, including three supply trucks and two rocket launchers. The strikes, it noted, were at the request of "and in coordination with" the Government of National Accord (GNA).

Bunyan Marsous has also stopped giving casualty figures. However, according to Misrata Central Hospital, four soldiers were killed yesterday. A further 47 were reported wounded.
Posted by: badanov || 08/10/2016 00:00 || Comments || Link || E-Mail|| [215 views] Top|| File under: Islamic State
Pentagon: Islamic State down to 350 fighters in Sirte, Libya
[STRIPES] Only about 350 Islamic State
...formerly ISIS or ISIL, depending on your preference. Before that al-Qaeda in Iraq, as shaped by Abu Musab Zarqawi. They're very devout, committing every atrocity they can find in the Koran and inventing a few more. They fling Allah around with every other sentence, but to hear the pols talk they're not really Moslems....
fighters remain in the all-but-abandoned Libyan coastal city of Sirte as the United States finished its eighth day of Arclight airstrikes there, U.S. defense officials said Tuesday.

The United States, as part of Operation Odyssey Dawn, began targeting Islamic State vehicles and fighting positions Aug. 1. Since then, unmanned aircraft launching from undisclosed locations and Marine AV-8B Harrier jets taking off from the nearby USS Wasp, an amphibious assault warship, have conducted 28 strikes against the terrorist group, according to U.S. Africa Command and defense officials who spoke on the condition of not being named.

More than half of the strikes have been conducted from unmanned aircraft, one of the defense officials said.

Sirte, once a city of 80,000 people, has about 1,000 residents remaining, the defense official said. Islamic State

snuffies

there totaled up to 1,000 fighters at one time. But their numbers have dwindled as well and many of them have moved outside Sirte to the south or blended back into the civilian population, the official said.


Posted by: Fred || 08/10/2016 00:00 || Comments || Link || E-Mail|| [347 views] Top|| File under: Islamic State
Arabia
Soddy forces destroy munitions cache in Hayfan
The Arab coalition led by Saudi Arabia yesterday launched airstrikes on crowds of Houthi militias and their stores of weapons in the Al-Hitari Mountain in the Hayfan District (south Taiz). It also carried out raids targeting a Katyusha rocket launcher in Wirzan, south Dimna Khadeer which is located is east Taiz.

Raids on crowds of Houthi militias and their stores of weapons were resumed in the city of Al-Mokha, Muwazza'ah Assahiliyya and Jabal Al-Naar which led to many deaths and military equipment being damaged.

Furthermore, violent clashes in the province of Taiz between the legitimate forces (the national army and the Popular Resistance) on the one hand, and Houthi militias and forces loyal to the deposed president on the other, took place on different battlefronts in Taiz. The clashes were concentrated in the Al-Silw district, southeast Taiz.

The Al-Silw district witnessed fierce battles that were concentrated in the Al-Rassa area in the Al-Silw Mountain. 16 members of the rebel militia were killed and dozens of them were injured as a result. Rebel militias also used various types of weapons to heavily shell sites belonging to the Popular Resistance and the national army in the area of Sharaf in the Al-Silw Mountain.

These clashes came after rebel militias attempted to infiltrate sites belonging to the national army and popular resistance in the region. These areas are now controlled by legitimate forces after rebel militias were previously able to seize all of the national army and Popular Resistance's strongholds on the fronts of Hayfan, south Taiz. The clashes are a pre-emptive step to prevent the militias from entering and invading the district of Al-Mawasit; a matter which would enable them to reach the main route between the provinces of Aden and Taiz.
Posted by: badanov || 08/10/2016 00:00 || Comments || Link || E-Mail|| [186 views] Top|| File under: Houthis
30 die in Soddy bombing raids
At least 30 Yemeni civilians have been martyred and many others were injured as Saudi-led coalition intensifies it brutal aggression against the Arab impoverished country.

In a new violation to the UN-brokered ceasefire, in effect since April, Saudi-led warplanes stage several raids in several residential areas across Yemen on Tuesday.

Yemen airstrikeAt least 14 people were martyred when the Saudi fighter jets bombed everal targets in the capital, Sana'a, including a food factory.

Saudi warplanes also bombed an area in the Kushar district of the northwestern Hajjah Province, killing three people and injuring several others.

Elsewhere, the Saudi air raids hit the al-Sama military base in the Arhab district of Sana'a Province as well as the military base of Hamza in the province of Ibb.

Two civilians lost their lives in an airstrike on a fuel station in Ibb.

Saudi military aircraft also carried out five raids on the Taiz airport. Later in the day, they targeted Wazaiyah District in the province, leaving seven people dead.

Riyadh's jets further launched over a dozen attacks against the districts of Saqayn and Sahar in the northern province of Saada and the headquarters of the 310th Armored Brigade in Amran Province.

At least six civilians died in similar Saudi raids in the Qatabir region of Saada.

Earlier on Saturday, the UN envoy to Yemen, Ismail Ould Cheikh Ahmed, announced that peace talks to end the country's deadly crisis would go into a one-month recess. The talks, held in Kuwait, have failed to make any tangible headway, and no venue was announced for the talks when they resume.

More from Al-Arabiya:
A Saudi-led military coalition conducted air strikes on the Yemeni capital Sanaa on Tuesday for the first time in five months, residents said, after UN-backed peace talks to end the conflict broke down over the weekend.

The Saudi-led coalition is backing Yemeni forces loyal to the exiled government of President Abd-Rabbu Mansour Hadi who are trying to oust Iran-allied Houthi forces from Sanaa.

The coalition also forced the suspension of flights into Sanaa International Airport for 72 hours from late on Monday, an airport official and aid agency sources said.

The air strikes hit a presidential compound and military base in Sanaa as well as a Republican Guard base in the Arhab area near the airport, residents said. Pro-government forces are trying to advance into the city from the north and east.

In a separate development, residents in Azzan in Yemen's southern Shabwa province said Al Qaeda militants had dismantled their checkpoints and had withdrawn from the city on Tuesday following air strikes - apparently by the Saudi-led coalition forces - targeting their positions there.

The militants took advantage of the country's wartime chaos to seize control of much of southern Yemen, but have suffered military setbacks inflicted by coalition-backed local forces.

Saudi Arabia and its mostly Gulf Arab allies intervened in Yemen's civil war in March 2015 after the armed Houthi movement had pushed the Hadi administration into exile in Saudi Arabia.

The coalition has launched thousands of air attacks on the Houthis and their allies in Yemen's army, but paused the strikes on Sanaa in March after reaching an informal agreement with the Houthis to tamp down combat on the Yemeni-Saudi border.

Imposing a near-blockade aimed at weapons shipments to the Houthis, the coalition had mostly allowed Sanaa airport to operate civilian and humanitarian aid flights since March.
Posted by: badanov || 08/10/2016 00:00 || Comments || Link || E-Mail|| [182 views] Top|| File under:
Europe
Germany: Syrian refugee arrested for possible attack plans
[EN.ZAMANALWSL.NET] German police arrested a 24-year-old Syrian refugee last Friday after receiving a tip that the man was planning a possible Islamic-motivated attack, state officials in North-Rhine Westphalia said on Tuesday.

"Investigations conducted thus far have found no evidence of a concrete threat," the state's interior ministry said in a statement.

The man, who was arrested in the neighboring state of Rhineland-Palatinate, remains in police custody, according to the statement.
A German special police unit has detained an allegedly high-ranking member of the Islamic State
...formerly ISIS or ISIL, depending on your preference. Before that al-Qaeda in Iraq, as shaped by Abu Musab Zarqawi. They're very devout, committing every atrocity they can find in the Koran and inventing a few more. They fling Allah around with every other sentence, but to hear the pols talk they're not really Moslems....
group in the southwestern town of Mutterstadt. The state interior ministry of Rhineland Palatinate, where Mutterstadt is located, could not immediately be reached for comment.

The German news agency dpa reported Tuesday that the man, whose identity was not given, was detained after a tip from a prison inmate in the western city of Gelsenkirchen. Dpa reported the information about the suspect came in connection with alleged threats against the German Bundesliga soccer league. It did not further elaborate the threat.

Sister's tip led to Bulgaria arrest of French jihadi suspect

[Ynet] The arrest in Bulgaria of a French citizen with ties to the attack on the Charlie Hebdo
...
A lefty French satirical magazine, home of what may well be the majority if the active testicles left in Europe...
satirical newspaper in

Gay Paree

followed a tip from his sister, new details showed Tuesday. The arrest warrant issued by a French court for Mourad Hamyd was based on his sister Khadija's report to police that her brother had boarded a train via Hungary and Serbia to Bulgaria, even though he had told her he would travel to Morocco.

"This route corresponds with the route that is usually chosen by the jihadist volunteers that want to join the Islamic State group in Syria or Iraq," said the arrest warrant, which was made available to the AP Tuesday.

Frenchman gets maximum jail term for visiting Islamist sites

[Ynet] A French court has given a convert to Islam the maximum two-year jail term for repeatedly visiting

myrmidon

websites that incite people to commit attacks and show beheading videos. His lawyer said Tuesday that the court in Chartres, south-west of

Gay Paree

, set a sentence was double what the prosecutor recommended a day earlier. Yannick Loichot, 31, acknowledged he visited dozens of Islamist websites but claimed he did it just "out of curiosity," his lawyer Gregory Martin-Dit-Neuville said in a phone interview. He won't file appeal.
Posted by: Fred || 08/10/2016 00:00 || Comments || Link || E-Mail|| [206 views] Top|| File under: Islamic State
Home Front: WoT
N.Y. teen charged in Islamic State probe gets 20 months in prison
[REUTERS] A New York City teenager accused last year of conspiring to provide support to Islamic State
...formerly ISIS or ISIL, depending on your preference. Before that al-Qaeda in Iraq, as shaped by Abu Musab Zarqawi. They're very devout, committing every atrocity they can find in the Koran and inventing a few more. They fling Allah around with every other sentence, but to hear the pols talk they're not really Moslems....
was sentenced on Tuesday to 20 months in prison after pleading guilty to a non-terrorism charge.

Imran Rabbani, 19, was sentenced by U.S. District Judge Margo Brodie in Brooklyn after pleading guilty in April to having conspired to impede federal officers by force, intimidation and threat.

Rabbani, who was just 17 when he was tossed in the clink
... anything you say can and will be used against you, whether you say it or not...
, agreed to the plea deal in exchange for dropping an appeal of a ruling that allowed him to be tried as an adult on a prior charge of conspiring to provide material support to Islamic State.

Rabbani, who will receive credit for the time he has served

in jug

since his June 2015 arrest, was also sentenced to a term of three years of supervised release following his release.

"I think it was a fair and just sentence by a thoughtful and careful judge," said his lawyer, Richard Willstatter.

More than 100 people have been charged since 2014 in U.S. federal cases related to the Islamic State

bully boy

group, which has seized control of parts of Iraq and Syria.
Posted by: Fred || 08/10/2016 00:00 || Comments || Link || E-Mail|| [206 views] Top|| File under: Islamic State
India-Pakistan
Gen Raheel orders intelligence agencies to initiate special operations
They'll get right on it, yew betcha!


RAWALPINDI: Chief of Army Staff General Raheel Sharif chaired a high-level security meeting, following the bombing at Quetta Civil Hospital, and ordered the intelligence agencies to initiate special combing operations to target those involved in terror attacks, said a tweet by military's spokesperson.

The army chief chaired the meeting, with the Balochistan chief minister, provincial chief secretary and commander Southern Command in attendance.


More at the link
Posted by: badanov || 08/10/2016 00:00 || Comments || Link || E-Mail|| [282 views] Top|| File under: Govt of Pakistan
Police official gunned down in Sehwan
HYDERABAD: An assistant sub-inspector was gunned down in Khosa Mohallah of Sehwan, while an unidentified pedestrian was injured in the incident which took place near the Sehwan police station late Monday night, police said.

The deceased was identified as Niaz Panwhar.

Jamshoro Tariq Vilayat, a senior superintendent of police (SSP), confirmed that the victim, along with a police constable were headed somewhere in the area when four criminals got a hold of him and shot at him. He died instantly.

"The constable accompanying Panwhar was at some distance when the incident occurred," Vilayat said, adding that four suspects have been taken into custody.

Vilayat linked the murder to police action taken against criminals some time ago. He declined to elaborate, saying it would compromise the investigation.

Panhwar was patrolling when he was gunned down. His body has been shifted to Sehwan Taluka Hospital for post-mortem. The pedestrian injured in the incident has also been admitted to the same hospital.
Posted by: badanov || 08/10/2016 00:00 || Comments || Link || E-Mail|| [172 views] Top|| File under:
India Captures Armed Pakistani Lashkar-e-Taiba Operative, Summons Pakistan High Commissioner
[THEWIRE.IN] On the day that Prime Minister Narendra Modi broke his silence on

Kashmire

and the government agreed to a discussion in the Rajya Sabha, Indian foreign secretary S. Jaishankar has increased bilateral tension by summoning Abdul Basit, the Pakistain high commissioner over a Pak operative of Lashkar-e-Taiba
...the Army of the Pure, an Ahl-e-Hadith terror organization founded by Hafiz Saeed. LeT masquerades behind the Jamaat-ud-Dawa facade within Pakistain and periodically blows things up and kills people in India. Despite the fact that it is banned, always an interesting concept in Pakistain, the organization remains an blatant tool and perhaps an arm of the ISI...
who was tossed in the slammer
Drop the gat, Rocky, or you're a dead 'un!
in

Kashmire

.

The demarche issued by India stated that 21-year-old Bahadur Ali, a resident of village Jia Bagga, was arrested on July 25 "together with weapons (AK-47 rifle, live rounds, grenades, grenade launcher, etc.) and also sophisticated communication equipment and other material of Pak/international origin".

"Bahadur Ali has confessed to our authorities that after training in Lashkar-e-Taiba camps, he was infiltrated into India. He was thereafter in touch with an 'operations room' of LeT, receiving instructions to attack Indian security personnel and carry out other terrorist attacks in India," it said.

India "strong[ly] protests against the continued infiltration from Pakistain of trained

Lions of Islam

with instructions to carry out attacks", which is "contrary to assurances given by the Pak leaders at the highest level", Jaishankar conveyed to Basit.

The demarche also included a letter addressed by Bahadur Ali to the Pakistain high commissioner asking for legal aid as well as assistance to enable him to meet his family.

"We are prepared to grant the Pakistain High Commission consular access to Bahadur Ali," India added.

Last month on July 11, Aizaz Ahmad Chaudhary, Pakistain's foreign secretary summoned the Indian envoy Gautam Bambawale to express "serious concerns over the recent killings of Kashmiri leader Burhan Wani and many other civilians in

Kashmire

by the Indian military and paramilitary forces." India "rejected" Pakistain's demarche.


Posted by: Fred || 08/10/2016 00:00 || Comments || Link || E-Mail|| [221 views] Top|| File under: Lashkar e-Taiba
Mystery group linked to blasts at court complexes and Al Qaeda offshoot sent 3 'warnings'
[Indian Express] A mysterious group using the name "Base Movement'', which is the subject of an investigation into three blasts at court complexes in Andhra Pradesh, Kerala and Karnataka since April, has sent at least three mails to authorities since early last year, including one to the French consulate in Bengaluru, to announce its existence and warn of attacks.

The first communication was in the form of a letter sent by post to the office of the then Additional Chief Secretary to Karnataka Chief Minister Siddaramaiah, in January 2015, stating that the group would be beginning its activities that year.

Security sources said the two-line letter contained a map of India, a picture of slain Al Qaeda leader the late Osama bin Laden
... who is now sometimes referred to as Mister Bones...
and the words "Al Qaeda" at the bottom. The sender's address was given as "Base Moment" (sic) from Kovai (Coimbatore) in Tamil Nadu.

Investigations by agencies in Karnataka revealed that the mail had originated in a town called Singanallur in Coimbatore and the pincode mentioned by the sender did not exist.

A second letter with the same features -- a picture of bin Laden, the Al Qaeda sign-off, a map of India and the title "Base Movement" -- was sent to the French consulate in Bengaluru in January 2016, ahead of the visit of French President Francois Hollande


...the Socialist president of La Belle France, an economic bad joke for la Belle France but seemingly a foreign policy realist...


. Sources said the letter was written in incoherent English, and appeared to warn against Hollande's visit.

"One admonish to the Indian government... As destructing and killing of my bloods...

La Belle France

president Francois Holland... To stop his advent... Otherwise return to france with his death...," stated the letter received on January 14. Investigations led police to Velachery in Chennai before the trail went cold, sources said.

The third letter from the group was received at the office of the Deputy Commissioner of Commercial Taxes in Andhra's Chittoor shortly after a blast occurred in the district court complex on April 7. The letter claimed that the blast had been carried out by the "Base Movement" -- as retaliation for the killing of five

Moslem

youths linked to the proscribed SIMI in a police encounter in Warangal region on April 7, 2015.

The letter appeared to refer to the killing of Vikaruddin Ahmed, S

Learned Elders of Islam

n, Zakir, Azad and Asif, who were undergoing trial in terrorism cases, while Mystery group linked to blasts at court complexes and Al Qaeda offshoot sent 3 'warnings'they were being transported to a court hearing. Police had claimed that the men had tried to escape but the families of the dead youths had alleged that it was a "staged encounter".
Posted by: Fred || 08/10/2016 00:00 || Comments || Link || E-Mail|| [229 views] Top|| File under: al-Qaeda
Iraq
Ninevah Nightmares: 14 die
14 ISIS Baddies die in small arms attack in Mosul

(IraqiNews.com) Nineveh – Local residents informed that in three separate incidents, unidentified gunmen killed 14 ISIS members and injured 20 others in Mosul.

Recollecting the events as they occurred, an eyewitness said, "Unidentified armed men launched three organized attacks at dawn today and targeted three ISIS headquarters at Karamah, the industrial left side and al-Bakr neighborhood."

"The armed men used light and medium weapons to attack the headquarters. 14 ISIS fighters were killed and 20 others were injured," the witness added.

ISIS moves computer data to Raqqa

(IraqiNews.com) Nineveh – A security source in Nineveh province announced on Tuesday that ISIS transferred its important files, which include a database of ISIS members and their plans, from Mosul city to al-Riqqa in Syria.

Sharing details the source said, "ISIS in Mosul city transferred its computers and important files including the database of its members and plans to al-Riqqa city in Syria."

"ISIS has transferred a number its main headquarters to secret houses in Mosul, after the killing most of the prominent leaders as a result of the bombing of the Iraqi Air Force Flight and International Alliance Aviation," further added the source seeking anonymity.
Posted by: badanov || 08/10/2016 00:00 || Comments || Link || E-Mail|| [172 views] Top|| File under: Islamic State
Anbar Antics: 7+ die

Iraqi commander dies in sniper attack in Khalidiya Island

(IraqiNews.com) Baghdad – A military source in Anbar province announced on Monday that the commander of Rapid Reaction Forces was killed by ISIS sniper, east of Ramadi.

Sharing details the source said, "A regiment of Rapid Reaction Forces, under the command of Maj. Gen. Abdul Amir Hamidi, carried out search operations at the liberated areas in Khalidiya Island, 23 km east of Ramadi."

"The unit was attacked by ISIS snipers, killing the regiment commander," further added the source seeking anonymity.

6 ISIS suicide bomber die in Khalidiya Island

(IraqiNews.com) Anbar – Anbar Operations Command announced today that six ISIS suicide bombers were killed during a security operation in eastern Ramadi.

Commander of Anbar Operations Major General Ismail al-Mahalawi said, "Forces from the army's 10th brigade during search operations conducted today at areas near Khalidiya Island in eastern Ramadi killed six suicide bombers wearing explosive belts."

Mahalawi added, "The joint security forces are continuing their operation in Khalidiya Island and are preparing to conduct an operation to liberate Ramadi Island in the coming few days."

25 percent of Fallujah secured


Shadows of 'Nam


(IraqiNews.com) Anbar – West of Baghdad Operations Command announced about securing 25 per cent of areas of Fallujah and cleaning it from ISIS remnants, as well as diffusing a number IEDs and booby-trapped houses.

The commander of West of Baghdad Operations Major General Saad Harbeya said, "Security forces managed to clean 25 per cent of Fallujah from ISIS control and secure all areas of the city in preparation for the return of displaced persons to their liberated areas."

Harbeya added, "Security forces managed to diffuse and detonate 8000 IEDs, 1560 booby-trapped houses and 48 explosives laboratories, in addition to seizing 52 weapons cache and liberating 240 km of main roads in Fallujah."

"The security force in cooperation with the government committees are working to clean the city and re-operate drinking water stations and rehabilitate services and projects in preparation for the return of displaced persons," he said.
Posted by: badanov || 08/10/2016 00:00 || Comments || Link || E-Mail|| [177 views] Top|| File under: Islamic State
Baghdad Bomb and Bullet Bulletin: 4 die


3 die in bomb attack in al-Aamel

(IraqiNews.com) Baghdad – Sources in the Iraqi Police informed that three persons were killed or and six others injured in a bomb explosion that took place near a popular market at al-Aamel in Baghdad.

Sharing details about the incident Police Major Ali Hussein said, "In a bomb explosion today near a popular market in al-Aamel neighborhood in Baghdad, killed three persons and injured six others."

"Security forces rushed to the area and carried the injured to a nearby hospital. The forces later cordoned of the area," Hussein added.

1 dead in bombing attack in al-Bayaa

(IraqiNews.com) Baghdad – A source in the Ministry of Interior informed that a bomb blast southwest of Baghdad killed one person and injured seven others.

Sharing details the source said, "This evening, a bomb exploded near a car showroom in al-Bayaa area, southwest of Baghdad, killing one person and wounding seven others."

The source added, "Security forces rushed to the area and transferred the wounded to a nearby hospital and the dead body to the forensic department."
Posted by: badanov || 08/10/2016 00:00 || Comments || Link || E-Mail|| [171 views] Top|| File under:
Israel-Palestine-Jordan
Border Policemen stop Palestinian woman from carrying out stabbing in Hebron
[Ynet] Border Police officers thwarted a stabbing at the Cave of the Patriarchs in Hebron on Tuesday when a Paleostinian woman who arrived at the security checkpoint drew out a knife and threatened them with it. The officers were able to subdue her using only pepper spray. No one was hurt in the incident. The suspect was taken for further questioning.


Since Hebron is Hamas Central in the West Bank, Hamas involvement is assumed.
Posted by: trailing wife || 08/10/2016 00:00 || Comments || Link || E-Mail|| [365 views] Top|| File under: Hamas
Israel Indicts U.N. Employee, Accuses Him Of Helping Hamas
[NPR.ORG] Israel indicted an employee of the United Nations


...an organization conceived in the belief that we're just one big happy world, with the sort of results you'd expect from such nonsense...


Development Programme on Tuesday, alleging that he helped the

holy warrior

group

Hamas, always the voice of sweet reason,

.

This news comes just days after Israel accused a World Vision employee of funneling millions to Hamas, which controls the

Gazoo

Strip.

Haaretz reports:

"According to the Shin Bet statement published Tuesday, Wahid Burish, a 38-year-old from the Jabaliya refugee camp in

Gazoo

, was locked away
Drop the rod and step away witcher hands up!
last month for different activities the agency describes as being supportive of Hamas. ...

"The Shin Bet claims that in 2014 Burish was instructed by Hamas to apply for an engineer position at the UN Development Program in charge of renovating houses damaged during conflict with Israel.

"According to the Shin Bet, Burish abused his power to help Hamas, either by renovating their houses or informing them of such renovations when they held benefit for the group. For example, he allegedly informed Hamas that armaments or tunnel entrances were found in homes under the UNDP's authority so that the group could commandeer the site, in clear contradiction of the UN organization's mandate. The Shin Bet also accuses Burish of creating a makeshift dry dock in

Gazoo

for Hamas using UN resources."

The

News Agency that Dare Not be Named

reports that the UNDP issued a statement saying the agency was "conducting a thorough internal review of the processes and circumstances surrounding the allegation."
During his interrogation, Borsh also gave Israeli security officers information on other employees of international aid organizations with ties to

Hamas, always the voice of sweet reason,

, along with the locations of "tunnels and military bases which he had been exposed to during his work in

Gazoo

."


More arrests to come? Not all warfare uses kinetic weapons...

The indictment came on the heels of two other cases of Hamas operatives allegedly infiltrating international aid organizations.

On Thursday, the Shin Bet claimed that Muhammad Halabi, the manager of the World Vision charity's operations in

Gazoo

, had funneled millions of dollars to Hamas over the years. And on Monday, the

Britannia

-based Save the Children organization said it would begin investigating allegations made by Israel that one of its employees had been recruited by Hamas.
Posted by: Fred || 08/10/2016 00:00 || Comments || Link || E-Mail|| [187 views] Top|| File under: Hamas
Southeast Asia
Philippines military: 4 Abu Sayyaf militants die in clash with Moro rebels
[UPI] Four Abu Sayyaf


...also known as al-Harakat al-Islamiyya, an Islamist terror group based in Jolo, Basilan and Zamboanga. Since its inception in the early 1990s, the group has carried out bombings, kidnappings, murders, head choppings, and extortion in their uniquely Islamic attempt to set up an independent Moslem province in the Philippines. Abu Sayyaf forces probably number less than 300 cadres. The group is closely allied with remnants of Indonesia's Jemaah Islamiya and has loose ties with MILF and MNLF who sometimes provide cannon fodder...




Lions of Islam

died in a battle with members of the Moro National Liberation Front early Tuesday in the Philippines' southern province of Sulu, military officials said.

The encounter occurred on Jolo Island during ongoing talks between Abu Sayyaf and the one-time rebel group for the release of seven hostages, a military

front man

said.

Maj. Felimon Tan,

front man

of the Armed Forces of the Western Mindanao Command, said in a statement that Abu Sayyaf sub-commander Alhabsy Misaya fought with MNLF fighters in Kalingalang Caluang where some hostages are being kept.

Tan said the MNLF operation and its efforts against the Abu Sayyaf were not sanctioned by the military. However,


it's easy to be generous with someone else's money...


he said, the military backs help maintaining peace in the province.

The MNLF said it killed Jennor Lahab, also known as Cmdr. Jim Dragon, and his son. Other Abu Sayyaf members have yet to be identified.

The four men's bodies were brought to the village of Punjungan for their families to claim.


Posted by: Fred || 08/10/2016 00:00 || Comments || Link || E-Mail|| [187 views] Top|| File under: Abu Sayyaf
Syria-Lebanon-Iran
Iranian, Iraqi Shi'ite Reinforcement Arrives to Aleppo
London- In light of recent fierce clashes erupting across Syria's Aleppo front pitting Pro-Bashar al-Assad forces and opposition forces, embattled groups called in for reinforcement.

Hundreds of fighters along with artillery are arriving to Aleppo fronts and northern rural areas, preparing for a massive and decisive battle aiming to restore full control over the city.

Pro-regime forces have registered grave losses in their last Aleppo battle, the losses called for a reassessment leading to the release of Assad's chief of Aleppo security committee Brig. Gen. Ahmad Adeeb from all duties to be replaced by Deputy Commander of the Republican Guard Brigadier Zaid Saleh.

An estimated 2000 Shi'ite militiamen have arrived to aid pro-regime forces in Aleppo. Footage featuring Iranian and Iraqi Shi'ite militia arriving to Aleppo's rural areas was circulated online.

Iranian Revolutionary Guard- backed Fars news agency reported that an approximated 2000 fighters who belong to the Iraqi Shi'ite movement, Harakat Hezbollah al-Nujaba, have arrived to Aleppo to fight against the Army of Conquest, otherwise known by Jaish al-Fatah.

The anti-regime Army of Conquest managed to break the Assad siege posed against some of Aleppo's western neighborhoods.

Fars also published that an elite of Lebanon-based Hezbollah mercenaries, named the "Rezwan forces", have been deployed and arrived to Aleppo's Hamdania neighborhood. The battalion was sent as reinforcement for pro-regime forces aiming to break into Ramousah area, Aleppo.

Ramousah occurring clashes had cost Iranian militia and pro-regime forces strategic positions.

Fars also allegedly reported that the USN (United States Navy) fleet deployed to the Mediterranean delivers intelligence services to Syria opposition-forces on pro-regime forces and Iranian militia locations.

The Revolutionary Guard news agency also acknowledged the effective advancement the Army of Conquest made across a strategic axis. The opposition group was able to restore control over a major army artillery base in the northern city of Aleppo.

The Army of Conquest had published a voice recording online, in which a member of the so-called 'Hezbollah' gunmen in Syria reports the deteriorating morality among pro-regime ranks.

The militant reported that Syrian Assad forces and some Iranians had fled their positions, leaving the Lebanon-based so-called Hezbollah militias abandoned and fighting alone.
Posted by: badanov || 08/10/2016 00:00 || Comments || Link || E-Mail|| [262 views] Top|| File under: Govt of Iran
Syrian rebels threaten to attack Kurds
[ARA News] ALEPPO – Major Yasser Abd al-Rahim, Commander of the rebel group of Fatah Halab Operations Chamber in Aleppo, said on Tuesday that they will attack the Kurds in Aleppo, after the mainly Islamist rebels broke the siege of the Syrian regime on Aleppo city. On the other hand, Kurdish officials told ARA News they expect a long war to take place in Syria.

The rebel commander accused the Kurdish forces of the People's Protection Units (YPG) of helping the regime, and said that their forces will not leave the al-Castello road under control of either the Kurds or the regime.

Earlier, Syrian regime troops managed to cut off the main supply road for opposition rebels –known as Castello road– and imposed a full siege over the city of Aleppo, however Syrian rebels eventually were be able to break the siege after getting reinforcements from other regions like Idlib.

Abd al-Rahim said that the Syrian opposition militias will take 'revenge' for the Syrian rebels that were killed by YPG, after they attacked YPG positions, vowing that Kurds "will not find a place to bury their dead in Aleppo".

In the meantime, YPG official Siamand Rojava rejected the accusations, suggesting that the 'radical groups' of the opposition continue to attack and kill unarmed civilians in the Kurdish neighbourhood of Sheikh Maqsoud by artillery shelling.

"Our forces are trying to keep Kurdish areas safe, we've never tried to involve ourselves in the fighting between opposition groups and regime troops," the YPG official told ARA News.

Kurdish officials see in the changing situation in Aleppo a sign that the war will be ongoing. "Aleppo is very strategic for the regime and the opposition," said dr. Nasir Haji Mansour, an official in the Syrian Democratic Forces (SDF). He stressed that neither the regime nor the opposition can control all of Aleppo.

"We have two armies: the regime forces on the one hand, and FSA, Nusra, Ahrar as-Sham and Jund as-Sham on the other hand, and the victims are civilians. Violence will not bring a solution," Mansour told ARA News.

"It is clear that the Syrian war will continue. The only one who can change the situation are the major powers, the United States and Russia; however they cannot agree on Syria," he said.

"For the Kurds, we don't believe in radical groups such as Nusra, and we don't believe in the regime. The regime continues to believe in a military solution. So, these forces are not good for us as Kurds," he added.

Speaking to ARA News, Kurdish analyst and former official in the Kobane administration Idris Nassan said that the fighting will continue "until there is a Russian-American agreement".

He suggested that the Western powers have been outraged over the siege imposed by Russia and the Assad regime on Eastern Aleppo, while there was supposed to be a cessation of hostilities.

"Russia may ask for a cessation of hostilities again, because it was clear that the regional and international countries were not informed when Russia and the regime imposed a siege on eastern Aleppo, trapping thousands of civilians," Nassan said. "But they won't let the armed groups to fully control Aleppo."

Posted by: badanov || 08/10/2016 00:00 || Comments || Link || E-Mail|| [175 views] Top|| File under:
Water shortage hits Hasakah
[ARA News] HASAKAH – People in major districts of Syria's northeastern Hasakah city suffer shortage of water. Most of civilians, especially in the Nashwa area, are obliged to walk long distances everyday in order to get a few battles of drinking water.

People try to survive hard living conditions, and the need for water increases in the summer where it gets over 40 degrees, but the shortage seems unescapable in this part of war-torn Syria.

Munira Abdullah, mother of four, told ARA News in Hasakah that the scarcity of water has depended their suffering beside the deteriorating security conditions.

"There is no water here. We move from one place to another and walk long distances in order to get some drinking water. We hardly get water that could cover our family's need for a day," she said.

"It is a daily challenge to get water here. We keep looking for drinkable water everyday. In the past we were being provided with a sufficient amount of water. But since the war broke out five years ago, we've been suffering a sharp shortage of water beside other basic supplies," she told ARA News.

The local Self-Administration, that has been running parts of Hasakah province such as Nashwa since expelling militants of the Islamic State (ISIS) from the area nearly one year ago, tries to help civilians.

According to local sources, the Kurdish administration provides limited aid to the people in accordance with its limited resources.

On the other hand, the Centre for Peace and Civil Society in Hasakah has recently launched a project to found artesian wells in order to support people with water.

Speaking to ARA News, member of the local council of Nashwa district in Hasakah Muhammad al-Salman said: "When ISIS broke into Nashwa, the area lost all kinds of services. Now our council is trying to provide the people with basic services such as electricity, water and health."

"We are trying to do our best to serve the people, but the capabilities are limited," he said.
Posted by: badanov || 08/10/2016 00:00 || Comments || Link || E-Mail|| [161 views] Top|| File under:
Islam Army kills 28 regime troops in Eastern Ghouta
[EN.ZAMANALWSL.NET] Powerful Islam Army group killed at least 28 regime troops in the embattled Eastern Ghouta suburbs near Damascus on Tuesday, the group's social media pages said on Tuesday, posting photos for the deaths.

Jaish al-Islam

...Liwa al-Islam (Brigade of Islam) was established by Zahran Alloush, the son of Saudi-based religious scholar Abdullah Mohammed Alloush, after Syrian authorities released him from prison in mid-2011 where he had been serving time for his Salafist activism. The group claimed responsibility for carrying out the July 2012 Damascus bombing that killed Defense Minister Dawoud Rajiha, Deputy Defense Minister Asef Shawkat, and Assistant Vice President Hassan Turkmani. It was a driving force behind actions in the Damascus region. It cooperated and conducted joint operations with al-Nusra. In Sptember 2013 Saudi Arabia engineered Liwa al-Islam's merger with fifty other more or less Salafist groups as a counterweight to al-Nusra, which the Learned Elders of Islam considered was growing too powereful...
has launched two attacks on regime strongholds in Marj al-Sultan town, a battleground town that witnessed fierce fighting in the recent months.

Photos and footage posted by Islam army and have been circulated by activists showed bodies of the regime soldiers and allied militiamen.
Posted by: Fred || 08/10/2016 00:00 || Comments || Link || E-Mail|| [194 views] Top|| File under: Jaish al-Islam (MB)
ISIS kills 42 regime troops, militants in eastern Homs
[EN.ZAMANALWSL.NET] At least 42 regime army troops were killed by the Islamic State
...formerly ISIS or ISIL, depending on your preference. Before that al-Qaeda in Iraq, as shaped by Abu Musab Zarqawi. They're very devout, committing every atrocity they can find in the Koran and inventing a few more. They fling Allah around with every other sentence, but to hear the pols talk they're not really Moslems....
in the eastern countryside of Homs during the past three days, local

news hound

said on Tuesday.

Te radical groups launched counter attacks on regime forces in Job al-Jarrah region, started by

suicide kaboom

that killed 5 allied

gunnies

operated in Fuhood al-Khasa group.

In retaliation, regime warplanes rocked ISIS stronghold in al-Shoumariya mountains and Maksar al-Husan area.

On Monday, ISIS killed 13 soldiers near al-Shandakhiya village and 24 more east of historic Palmyra city.

In Deir Ezzor, regime air strikes on Tuesday killed at least 20 civilians in the ISIS-held town of Mahmida town, activists said.

Regime strikes have also hit Hwaijat al-Saker town and the neighborhoods of al-Sianaa, Sheikh Yasin al-Hwaiqa in the ISIS-held city of Deir Ezzor.

On Monday, the U.S.-led coalition Arclight airstrike destroyed 83 oil tankers used by ISIS over the weekend in Deir Ezzor, the U.S. military announced.

Posted by: Fred || 08/10/2016 00:00 || Comments || Link || E-Mail|| [187 views] Top|| File under: Islamic State
Regime mobilizes troops in Aleppo amid concerns of Russia-Turkey summit
[EN.ZAMANALWSL.NET] The Syrian regime has started re-deploying its forces from Daraa and Palmyra to Aleppo to participate in the battle against the Syrian opposition in regaining control on the strategic sites in the city.

Sources loyalist to regime reported to Zaman al-Wasl that about 1500 members of the

Elite Republican Guards

have been transferred to Aleppo, besides militias of Sokour al-Sahra sponsored by Ayman Jaber and Fatimyoon Brigade of Afghani majority were transferred from Palmyra to Aleppo.

The source mentioned that total count of forces arrived to Aleppo reached to 9000, while Fars, the Iranian official news agency confirmed that al-Radwan battalions affiliate of Hezbollah militias had arrived Syria beside the Iranian Revolutionary Guards.

The source mentioned that a military order has been issued in regard to regaining control of regime's strategic strongholds in Aleppo, coincided with the Russian-Turkish summit between Vladimir Putin

...Second and fourth President and sixth of the Russian Federation and the first to remain sober. Putin is credited with bringing political stability and re-establishing something like the rule of law, which occasionally results in somebody dropping dead from polonium poisoning. Under Putin, a new group of business magnates controlling significant swathes of Russia's economy has emerged, all of whom have close personal ties to Putin. The old bunch, without close personal ties to Putin, are in jail or in exile or dead...
and Recep Tayyib Erdogan in Petersburg today Tuesday.

The regime-loyal source attributed the significant loss of regime's forces in Aleppo lately to lack of unity in the military decision, as there are Hezbollah militias, regime forces, the Iranian

Elite Republican Guards

and Paleostinian Quds brigade, subsequently the operations' coordinator among the allied forces in Aleppo has been change.

A commander in one of the opposition military formation expressed in his talk to Zaman Al Wasl that all forces the regime had gathered in Aleppo would not affect their plans.

The commander who talked on condition of anonymity said: "the decision has been taken by all the military formation to completely control Aleppo and outcomes would be seen in hours.

Posted by: Fred || 08/10/2016 00:00 || Comments || Link || E-Mail|| [194 views] Top|| File under: Govt of Syria
Hezbollah drone carries out airstrike over southern Aleppo
[ALMASDARNEWS] Hezbollah carried out their first drone bombing over the southern Aleppo countryside on Tuesday, targeting Jaish Al-Fateh's (Army of Conquest) positions at the village of Khalsah.

This drone bombing in southern Aleppo gives a glimpse into Hezbollah's military capabilities and technological developments.

While not much damage was done to their intended target; these drone bombings will likely be used to harass enemy combatants.
Posted by: Fred || 08/10/2016 00:00 || Comments || Link || E-Mail|| [696 views] Top|| File under: Hezbollah
Terror Networks
The Beatings Will Continue: Iraqi and Syrian Editions

ISIS executes 8 deserters

(IraqiNews.com) Baghdad – A local source in Mosul city informed on Monday that ISIS executed those members, who tried to escape the ongoing battles in Khalidiya Island.

Sharing details the source said, "The outfit executed eight of its fighters who tried to flee the ongoing battles from Khalidiya Island. Later, the ISIS Islamic court sentenced their execution."

"Most of the executed members were Arab and other foreign nationals. The execution occurred in front a group of Mosul denizens," further added the source seeking anonymity.

ISIS takes civilians hostage in Syrian town

[ARA News] MANBIJ – Radical group of the Islamic State (ISIS) is holding hundreds of civilians hostage in a Syrian town north of Aleppo province, where heavy fighting continued Tuesday between the group and Kurdish-led Syrian Democratic Forces (SDF).

Omar al-Masri, a fighter with the Shams al-Shamal (Northern Sun) Battalions –a rebel group fighting alongside the US-backed SDF– said that their forces have liberated most of Manbij city north of Aleppo from ISIS militants.

"ISIS only holds 3% of the city now, but the group has taken civilians as hostage," Masri told ARA News in central Manbij.

He said it's difficult to attack the group's final position in the city. "After securing the civilian people, we will take all of Manbij within hours," he said.

Masri pointed out that his family member has been captured by ISIS, and that ISIS threatened to kill her if the Syrian Democratic Forces (SDF) come closer.

"We will take our town, we promised this to Abu Layla [former rebel leader in Manbij killed by ISIS]. We have taken the security square," he added.

Estimates suggest that there are still approximately 1,000 civilians left in the last remaining ISIS-held pockets in the city. The huge presence of civilians makes it more difficult for coalition jets to hit ISIS positions.

The ARA News reporter didn't hear any airstrike on Tuesday.

Furthermore, ISIS is using civilians as human shields and does not allow them to leave. "My brother died after an ISIS sniper shot him in the neck, he was like a flower," a young girl told ARA News.

"ISIS militants are barbarians, I saw with my own eyes how a baby died, and dogs ate his body. Those are not human," another child said.

"They used to kill people and tie them in the square and told us to come and record it on video," another girl said.

The number of ISIS fighters in the city is still limited. But most likely most of them are snipers, SDF fighters say.

"There are only maybe 100 Daesh [ISIS] militants left in the city, together with their families," al-Masri said.

An eyewitness said that some of ISIS fighters have escaped to Jarabulus.

Omar al Masri showed ARA News around the former headquarters of the Hisba police force inside Manbij market, where there were still many documents of ISIS morality police.

Still chains of ISIS were lying on the ground. "This was used to torture people," he said.

Moreover, hundreds of civilians escaped on Tuesday, but several of them died due to ISIS snipers and mines.

One baby which was only a few months old died when his family tried to escape ISIS-held district in Manbij.

"They tried to get out, and we finished ISIS, but a child got killed by a mine," Masri said. "eyewitnesses tell us that they [ISIS] put civilians in the frontline, and snipers use civilians as human shields," he added.

SDF fighters say they are using explosives to clear out roads from mines.

Nevertheless, civilians still get killed.

"War is dirty," said heval Sipan, a local SDF commander. "It's all about interests and money. But the morale of ISIS is broken, they cannot resist anymore," he told ARA News.

"The Manbij operation is almost finished. Hopefully it's over soon," he added.
Posted by: badanov || 08/10/2016 00:00 || Comments || Link || E-Mail|| [191 views] Top|| File under: Islamic State
Who's in the News
29
[untagged]
12
Islamic State
4
Govt of Iran
3
Hezbollah
3
Sublime Porte
3
Taliban
2
Hamas
2
Commies
1
al-Qaeda
1
Govt of Pakistan
1
Govt of Pakistain Proxies
1
Hizbul Mujaheddin
1
Govt of Syria
1
Jaish al-Islam (MB)
1
Arab Spring
1
Houthis
1
Abu Sayyaf
1
Lashkar e-Taiba
Bookmark
E-Mail Me
The Classics
The O Club
Rantburg Store
The Bloids
The Never-ending Story
Thugburg
RSS Links
Gulf War I
The Way We Were
Bio
Merry-Go-Blog
Hair Through the Ages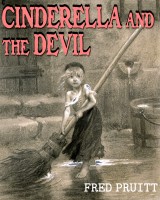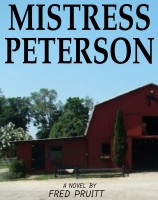 On Sale now!


A multi-volume chronology and reference guide set detailing three years of the Mexican Drug War between 2010 and 2012.

Rantburg.com and borderlandbeat.com correspondent and author Chris Covert presents his first non-fiction work detailing the drug and gang related violence in Mexico.

Chris gives us Mexican press dispatches of drug and gang war violence over three years, presented in a multi volume set intended to chronicle the death, violence and mayhem which has dominated Mexico for six years.
Click here for more information


Meet the Mods
In no particular order...


Steve White
Seafarious
Pappy
lotp
Scooter McGruder
john frum
tu3031
badanov
sherry
ryuge
GolfBravoUSMC
Bright Pebbles
trailing wife
Gloria
Fred
Besoeker
Glenmore
Frank G
3dc
Skidmark
Alaska Paul



Better than the average link...



Rantburg was assembled from recycled algorithms in the United States of America. No trees were destroyed in the production of this weblog. We did hurt some, though. Sorry.
34.203.245.76