Afghanistan
Breakaway Taliban faction names new leader in Afghanistan
[AlAhram] A breakaway Taliban faction in Afghanistan has appointed a new leader for the group, the nephew of the faction's longtime leader who was killed in fighting with rivals last year.

The development reflects the complex layers of the insurgency in Afghanistan, where though dominant, the Taliban are not the only

bully boy

group waging war.

At a gathering Monday in southern Zabul province, Mullah Emdadullah Mansoor was named leader of the faction known as Mahaaz-e-Dadullah. The meeting was attended by tribal and religious leaders, as well as the group's local commanders.



News Agency that Dare Not be Named

video of the gathering shows Mansoor accepting the leadership position among a crowd of

gunnies

, mostly young guards. He is the nephew of Mullah Mansoor Dadullah who was killed in Khak-e-Afghan district of Zabul last year, fighting with rival Taliban.

"I accept the leadership of these men, based on the decision of the

holy man

s," said Mansoor, promising to "fight foreign forces" and exact

Dire Revenge

for the group's slain leader.

Before Mullah Mansoor Dadullah was killed in Zabul, the founder of the group, Mullah Dadullah, was also killed in an ambush, possibly by one of his bodyguards in southern Helmand


...an Afghan province populated mostly by Pashtuns, adjacent to Injun country in Pak Balochistan...


province. He was also an uncle of the newly named leader.

At the Monday gathering, several

gunnies

in white-colored clothing with black balaclavas who call themselves

jacket wallah

s said they were ready to carry out attacks against the rival Taliban as well as foreign forces in the country.

"I announce that I will take ...

Dire Revenge

from Mullah Haibatullah's group," said Mansoor. And of his rivals, he said "it is time for them to pay the price."

Mansoor was referring to the current head of the rival Taliban, Mullah Haibatullah Akhundzada


...Deputy to Taliban supremo Mullah Akhtar Mansour...


, a religious

hard boy

who replaced Taliban leader Mullah Akhtar Mansoor who was killed in a U.S. drone strike in May.

The Mahaaz-e-Dadullah group, known for its fighting skills and

suicide kaboom

s, virtually disappeared from the Afghan killing fields after the death of Mansoor's uncles. Their re-emergence could create a headache for the Taliban as the faction is present in various parts of the Taliban heartland in the south.

"Now we are back on track with our mission" said Mullah Nematullah Samim, Mansoor's deputy.

Another would-be suicide bomber, Qari Misbah, said at Monday's gathering that he has been "waiting for my turn for a long time ago and now it's the time for me, I can give my body and soul."

Samim denied that Mahaaz-e-Dadullah has been uniting forces in Zabul with Afghanistan's branch of the Islamic State
...formerly ISIS or ISIL, depending on your preference. Before that al-Qaeda in Iraq, as shaped by Abu Musab Zarqawi. They're very devout, committing every atrocity they can find in the Koran and inventing a few more. They fling Allah around with every other sentence, but to hear the pols talk they're not really Moslems....
group, which emerged last year, mainly in the country's east, close the border with Pakistain.

"We don't want to be weak or depend on others," he said.
Posted by: trailing wife || 08/17/2016 00:00 || Comments || Link || E-Mail|| [146 views] Top|| File under: Taliban
Afghan forces prepare to retake lost district in Baghlan province
The Afghan National Defense and Security Forces (ANDSF) are preparing to retake control of the lost Dahana-e-Ghori district in northern Baghlan province.

Local security officials are saying the operations will be launchd in Dahana-e-Ghori and Baghlan-e-Markazi districts in the near future.

Provincial police spokesman Ahmad Jawed Basharat said the provincial security forces and additional forces have arrived in the area and are preparing to launch a major offensive to retake the lost areas.

He said sporadic clashes continue in parts of Baghlan-e-Markazi district and Afghan forces are preparing to launch a major clearance operation.

The Taliban militants took control of Dahana-e-Ghori district late on Friday night, days after launching a coordinated attack on security forces check posts.

The Afghan forces cleared the district from the Taliban presence by launching a major operation around three months ago.

The Taliban insurgents also suffered heavy casualties during the clashes in Dahana-e-Ghori and Dand-e-Shahabuddin areas of northern Baghlan province earlier this year.

The operations in Baghlan were launched amid concerns that the militants of the Taliban group are preparing the spring offensive by creating sanctuaries in this province.
Posted by: badanov || 08/17/2016 00:00 || Comments || Link || E-Mail|| [136 views] Top|| File under: Taliban
Taliban's special forces commander arrested in Kunduz province
A special forces commander of the Taliban group was arrested during a clash with the Afghan security forces in northern Kunduz province of Afghanistan.

The Ministry of Interior (MoI) said the Taliban commander was identified as Faizullah who was leading the special forces of the Taliban in Kunduz province.

MoI further added that Faizullah was arrested after attacking a security post in Chardara district.

The Taliban militants group has not commented regarding the report so far.

Numerous senior Taliban commanders have been killed or detained by the Afghan forces since the group announced its spring offensive earlier in April this year.

The shadow district governor of the group for Imam Sahib was killed during an operation in this province last week.

"Yesterday evening, Afghan National Security Forces launched a joint clearance operation to clear armed Taliban from Now Abad village of Emam Sahib District of northern Kunduz province," Moi said on August 10th.

The Taliban militants intensified attacks in Kunduz after announcing its spring offensive with an aim to capture some of the key districts but the attacks were repulsed by the Afghan forces.

The militants of the group also kidnapped several passengers from the main highway of Kunduz province late in May and in mid-June this year.
Posted by: badanov || 08/17/2016 00:00 || Comments || Link || E-Mail|| [142 views] Top|| File under: Taliban
Security Forces Advance In Helmand
Now General, we need you to say something nice about the troops


The Army Chief of Staff Qadam Shah Shahim, who is in Helmand, said Tuesday insurgents are trying to take control of the province with the help of regional intelligence agencies and a number of international smugglers but that security forces will not let them succeed.

He said that Helmand has witnessed heavy clashes between security forces and the Taliban in the past few weeks but that the Afghan soldiers are moving forward in their battle.

"The enemies of Afghan people, international terrorists, drug smugglers and the region's intelligence agencies have joined hands to carry out terrorist activities in Afghanistan. Unfortunately, we have witnessed large-scale attacks by the enemies of Afghanistan in Helmand over the past two weeks," he said.

"The Afghan defense and security forces have serious measures on hand to ensure the safety of Afghans all over the country, particularly in Helmand. We will soon change Helmand's situation to normal," he vowed.

Meanwhile, Helmand governor Hayatullah Hayat said that nearly 36 Taliban fighters were killed in Helmand in recent battles.

"They [insurgents] are here to commit crimes [against the people]. I assure you that we will take revenge for our martyrs," the governor said.



Video report at the link
Posted by: badanov || 08/17/2016 00:00 || Comments || Link || E-Mail|| [153 views] Top|| File under:
Talibs execute 5 in farah
Local officials in Farah said the Taliban publicly executed five soldiers and one civilian in the province on Monday afternoon.

Zafar 207 Corps said in a statement that the victims included three army soldiers, two police force members and a civilian who were executed by Taliban in Juma Bazaar area in Bakwa district.

The victims were taken hostage by Taliban when they were on their way to their offices a few weeks ago.
Posted by: badanov || 08/17/2016 00:00 || Comments || Link || E-Mail|| [158 views] Top|| File under: Taliban
Africa Horn
UN, Embassy Do Nothing As South Sudan Soldiers Gang Rape And Torture Americans
[Daily Caller] A contingent of United Nations peacekeepers and the U.S. embassy failed to respond to multiple calls for help from a group of aid workers under attack in South Sudan, according to an Associated Press report published Monday.

The assault on the Terrain hotel complex was perpetrated by South Sudanese government troops July 11. Soldiers singled out U.S. citizens before gang-raping several women, beating aid workers and executing a local journalist, while forcing others to watch.

"All of us were contacting whoever we could contact. The U.N., the U.S. embassy, contacting the specific battalions in the U.N., contacting specific departments," said one woman who was raped by as many as 15 men.

Records collected by the AP show that the U.N. Joint Operations Center in the South Sudanese capital of Juba was contacted about the attack at 3:37 p.m., just minutes after it began. Several other reports followed, but a quick reaction force was not mobilized by the U.N. Department of Safety and Security until 4:33 p.m. That team would never arrive. The timeline went blank for an hour and a half, ending with the words "DSS would not send a team" at 6:52 p.m.
Posted by: Besoeker || 08/17/2016 03:24 || Comments || Link || E-Mail|| [524 views] Top|| File under:
AMISOM fires mortars on residential areas in Marka-town
The African Union forces (AMISOM) in Somalia are reportedly fired mortar rounds on residential areas near the southern port city of Marka on Tuesday.

Residents said AU forces stationed at Ayub camp have bombed villages located on the outskirts of Marka, causing human casualties and property damages. The thud of the mortar bombing could be heard distances away from the area, with reports that AMISOM troops have indiscriminately fired mortars on civilian areas.

Al Shabaab is believed to have hideouts in the areas near the seaside town. The militants have in the past took over the city from SNA and AMISOM forces.


Check the pic at the link: as a kid I had plastic soldiers that were more life-like than these two. And note the blue "U.N." mortar bombs...
Posted by: Steve White || 08/17/2016 00:00 || Comments || Link || E-Mail|| [241 views] Top|| File under: al-Shabaab
Africa North
US airstrikes hit IS in Libya, marking 48 strikes in August
[Ynet] Airstrikes launched by the United States have hit an Islamic State
...formerly ISIS or ISIL, depending on your preference. Before that al-Qaeda in Iraq, as shaped by Abu Musab Zarqawi. They're very devout, committing every atrocity they can find in the Koran and inventing a few more. They fling Allah around with every other sentence, but to hear the pols talk they're not really Moslems....
group vehicle and four

bully boy

positions in Libya, raising the number of U.S. Arclight airstrikes against the

bully boy

group to 48 since Washington launched its anti-IS campaign in Libya on Aug. 1.

In a statement Tuesday, U.S. Africa Command says it conducted the strikes in the coastal city of Sirte "at the request of, and in coordination with," Libya's United Nations


...boodling on the grand scale...


-backed government.

The US says the bombing campaign is critical to protecting US national security interests, by denying IS a safe haven in Libya.
Posted by: trailing wife || 08/17/2016 00:00 || Comments || Link || E-Mail|| [126 views] Top|| File under: Islamic State
Morocco Arrests Four over Alleged Ties with IS
[AnNahar] Morocco on Tuesday placed in durance vile
Book 'im, Mahmoud!
four men allegedly linked to the Islamic State
...formerly ISIS or ISIL, depending on your preference. Before that al-Qaeda in Iraq, as shaped by Abu Musab Zarqawi. They're very devout, committing every atrocity they can find in the Koran and inventing a few more. They fling Allah around with every other sentence, but to hear the pols talk they're not really Moslems....
jihadist group and planning attacks in the kingdom's economic capital Casablanca, the interior ministry said.

It said authorities had dismantled "a terrorist cell of four

forces of Evil

who were active between Casablanca and Mograne," a rural area some 50 kilometers (30 miles) north of political capital Rabat.

Initial findings in the investigation pointed to the men having "pledged allegiance" to IS and preparing to attack "vital sites in Casablanca", it said.
Posted by: trailing wife || 08/17/2016 00:00 || Comments || Link || E-Mail|| [207 views] Top|| File under: Islamic State
116 people accused of IS affiliation referred to military prosecution in Egypt
[AlAhram] Egypt's State Security prosecution referred on Tuesday 116 people accused of Islamic State
...formerly ISIS or ISIL, depending on your preference. Before that al-Qaeda in Iraq, as shaped by Abu Musab Zarqawi. They're very devout, committing every atrocity they can find in the Koran and inventing a few more. They fling Allah around with every other sentence, but to hear the pols talk they're not really Moslems....
(IS) affiliation to military prosecutors, reported Al-Ahram Arabic website.

State Security

Sherlocks

accused the defendants of forming and running a terrorist group, attempted murder, possession of weapons, being in contact with IS and possessing written materials promoting violence against the state.

Egypt has been battling an Islamist insurgency waged by IS-affiliate Ansar Beit Al-Maqdis in North Sinai over the past few years. While violence has mainly been focused in northern Sinai, several attacks targeting security forces have taken place in the capital.

Egypt's 2014 constitution gives military tribunals jurisdiction over crimes committed against army facilities and personnel, an article that has caused controversy, with opponents insisting that civilians should not be subject to military trials.

Last year, Egypt executed six men found guilty by a military court of planning terrorist operations, shooting at security forces, attacking military facilities and naval ships and being members of Ansar Beit Al-Maqdis.

The IS-affiliate has

grabbed credit

for dozens of attacks against army and police forces in Egypt over the past several years.
Posted by: trailing wife || 08/17/2016 00:00 || Comments || Link || E-Mail|| [139 views] Top|| File under: Ansar Bayt al-Maqdis (IS)
10 soldiers dead, 35 injured in push into Gwarsha
Benghazi, 16 August 2016:

An army spokesman has admitted that Saiq Special forces had today paid a "heavy price" as they advanced further in Gwarsha. At least ten men, including an unnamed senior commander were killed and some 35 injured in the fighting.

Most of the dead and wounded, he said, were victims of Improvised Explosive Devices and mines. However a social media site connected to the Benghazi Revolutionaries' Shoura Council carried footage showing what it said was a rocket exploding beside four soldiers who were advancing in single file. Given that the camera was already focused on the scene before the explosion, it seems possible that the men were caught by the remote detonation of an IED.

The most intense fighting happened near the unfinished European hospital.

Despite apparently being surrounded in Gwarsha and Ganfouda, the IS and Ansar Al-Sharia terrorists and their allies in the BRSC still seem to have the weapons, ammunition and explosives to resist the army with deadly effect.

In the course of the day were was a number of air strikes and assaults by at least one assault by a helicopter gunship. This morning, clouds of smoke billowed over a target in Gwarsha.


Posted by: badanov || 08/17/2016 00:00 || Comments || Link || E-Mail|| [120 views] Top|| File under:
Arabia
Seven civilians killed in southern Saudi Arabia
Seven civilians were killed by projectiles fired by Yemen's Houthi group on the southern Saudi city of Najaran on Tuesday, Saudi state television reported, in one of the deadliest cross-border attacks on the kingdom, Reuters reported.

Ekhbariyah television reported that the Houthis had targeted a crowd at an industrial area in Najran, "resulting in seven martyrs".
Posted by: Steve White || 08/17/2016 00:00 || Comments || Link || E-Mail|| [151 views] Top|| File under: Houthis
Britain
Anjem Choudary, Islamist Activist in Britain, Is Convicted of Supporting ISIS
[NYTIMES] One of

Britannia

's best-known Islamist activists has been found guilty of inviting support for the Islamic State
...formerly ISIS or ISIL, depending on your preference. Before that al-Qaeda in Iraq, as shaped by Abu Musab Zarqawi. They're very devout, committing every atrocity they can find in the Koran and inventing a few more. They fling Allah around with every other sentence, but to hear the pols talk they're not really Moslems....
and could face a prison term of up to 10 years, officials announced on Tuesday.

The activist, Anjem Choudary

...Self-proclaimed holy man who used to work for Omar Mohammed Bakdri as spokesman for al-Muhajiroun. Anjem is a loathesome little attention prostitute who is to be heard cheering for the home team anytime anybody with a turban manages to slaughter a group of unarmed infidels. Anjem was born in the UK in 1967 and is, as you would expect, of Pakistaini descent. The Ghost of Dante is of the opinion that when he goes to hell his knees will be broken once a month...
, 49, and an associate, Mohammed Mizanur Rahman, 33, were convicted of using online lectures and messages to encourage support for the Islamic State, also known as ISIS or

ISIS

, which is banned in

Britannia

.

In social media posts, the two men pledged allegiance to the caliphate declared by the head of the Islamic State, His Supreme Immensity, Caliph of the Faithful and Galactic Overlord, Abu Bakr al-Baghdadi


...formerly merely the head of ISIL and a veteran of the Bagram jailhouse. Looks like a new messiah to bajillions of Moslems, like just another dead-eyed mass murder to the rest of us...


, and said that

Moslem

s had a duty to obey and support him.

The men were tossed in the slammer
Drop the heater, Studs, or you're hist'try!
in 2014 and were tried at the Old Bailey in London, the central criminal court. The jury delivered its verdict on July 28, but it was not announced until Tuesday for legal reasons. Sentencing is scheduled for Sept. 6.

Mr. Choudary is the former head of Al-Muhajiroun


...formerly Omar Bakri Muhammad's spin off group from Hizb ut-Tahrir in Britain, where the detestable lunatic Anjem Chaudry got his start. More recently the name adopted by al-Qaeda in East Africa for operations in Kenya and Tanzania. It is subordinate to al-Shabaab but will probably be strong enough to fly on its own, given an uninterrupted flow of petrodollars, should the Shaboobs collapse....


, an organization that is now banned. The group was founded by Omar Bakri Muhammad, who was expelled from

Britannia

in 2005 and went to

Leb

. Mr. Choudary later led another organization, Islam4UK, which has also been banned.

He has long been infamous in

Britannia

for praising the men who attacked the United States on Sept. 11, 2001; for refusing to condemn the London bombings of 2005; and for saying he wanted to convert Buckingham Palace into a mosque and fly the Islamic flag over 10 Downing Street.

Mr. Choudary served two years in jail for encouraging people to kill British and American troops in Afghanistan. One of the men who hacked a British soldier, Lee Rigby, to death in 2013 had attended protests organized by Mr. Choudary.

Dean Haydon, the head of the Metropolitan Police's Counterterrorism Command, said in a statement, "These men have stayed just within the law for many years, but there is no one within the counterterrorism world that has any doubts of the influence that they have had, the hate they have spread and the people that they have encouraged to join terrorist organizations."

How Anjem Choudary's mouth was finally shut

[BBC] For 20 years Anjem Choudary stood on street corners, in shopping precincts, outside mosques, embassies and police stations and used his megaphone to drive a wedge between Muslims and the rest of Britain. Now he has been convicted of inviting others to support the Islamic State militant group.
Posted by: Fred || 08/17/2016 00:00 || Comments || Link || E-Mail|| [558 views] Top|| File under: Al-Muhajiroun
Europe
European colonist tales
Bulgarian court okays extradition of French terror suspect

[IsraelTimes] Mourad Hamyd, 20, is brother-in-law of one of the Kouachi brothers who carried out the Charlie Hebdo attack last January, killing 12

A French citizen with family ties to the jihadists who attacked the Charlie Hebdo
...
A lefty French satirical magazine, home of what may well be the majority if the active testicles left in Europe...
satirical newspaper in

Gay Paree

last year will be extradited to

La Belle France

to face terror charges, a Bulgarian court ruled Tuesday. Sofia City Court's ruling is final and the transfer of Hamyd to

La Belle France

should happen within a week, the court said.

Mourad Hamyd, 20, whose sister was married to Charlie Hebdo gunman Cherif Kouachi, was barred from entering The Sick Man of Europe Turkey


...the only place on the face of the earth that misses the Ottoman Empire....


late last month -- allegedly after trying to join the Islamic State
...formerly ISIS or ISIL, depending on your preference. Before that al-Qaeda in Iraq, as shaped by Abu Musab Zarqawi. They're very devout, committing every atrocity they can find in the Koran and inventing a few more. They fling Allah around with every other sentence, but to hear the pols talk they're not really Moslems....
in Syria -- and handed over to Bulgaria's border authorities.



La Belle France

requested Hamyd's extradition on July 29, accusing him of "conspiring to prepare of acts of terrorism." If he is found guilty of the terror charges by a French court, he could face up to 10 years in prison.

Two Men Wounded in French Migrant Camp Shooting

[AnNahar] Two migrants were wounded in a shooting after a row in a migrant camp in the northern French port of Dunkirk, several sources said Tuesday. A 30-year-old Iraqi migrant received a gunshot wound in the groin area and a 25-year-old man whose nationality was unknown was wounded in the side in the incident in the Grande-Synthe camp on Monday, a police source said. Both men required hospital treatment but neither had life-threatening injuries.

"A police investigation is under way to establish the precise circumstances of this row and who fired the gun," a spokesman for the local authorities said.

The shooting followed an incident in which two migrants suffered minor knife wounds in the camp on Sunday.

The Grande-Synthe camp was built by the Medecins sans Frontieres (Doctors Without Borders) charity and the local authorities in accordance with international humanitarian norms and currently holds nearly 800 people.

Charities and migrants' associations say pressure is building at the nearby "Jungle" camp in Calais, after what they say is an influx into the camp in the summer months. Some groups believe 9,000 people are now crammed into the Jungle, which is a largely makeshift camp although 1,750 residents are housed in more permanent accommodation created from shipping containers. Local authorities are due to carry out a new head count this month but for now are sticking to the figure of around 4,500 from a survey in mid-June.

French authorities have made repeated efforts to shut down the Jungle.

Thousands of migrants and refugees gather in Calais and other ports on France's northern coast, hoping to smuggle themselves aboard lorries that are crossing the Channel to Britain either through the Eurotunnel or on board ferries.

German Police Arrest Munich Gunman's 'Weapons Supplier'

[AnNahar] German police Tuesday arrested a man believed to have supplied a gun and bullets used by a teenage gunman to kill nine people in a rampage at a Munich shopping center, prosecutors said.

Police had began tracking the 31-year-old German suspect while investigating two cases of illegal arms transactions that were unrelated to the Munich gunman, David Ali Sonboly. Sonboly killed himself after his murderous spree on July 22 with the pistol he had bought on the internet.

After establishing the suspect's transaction procedure through the internet and encrypted emails, investigators set up a fake deal for the purchase of a machine gun, pistol and ammunition.

During the process, the unnamed "suspected weapons dealer" said that he had supplied the Glock 17 pistol and ammunition to the Munich assault gunman, prosecutors said in a statement.

"The 31-year-old man was arrested as he was handing over a shotgun" in the set up, police said.


Posted by: trailing wife || 08/17/2016 00:00 || Comments || Link || E-Mail|| [170 views] Top|| File under: Islamic State
The Grand Turk
Turkey's purge continues: Wednesday August 17
Turkey court shuts down pro-Kurdish newspaper: State media

[AlAhram] A Turkish court has ordered the temporary closure of a newspaper accusing it of links with Kurdish militants and spreading terrorist propaganda, state media said on Tuesday. The court in Istanbul accused the pro-Kurdish Ozgur Gundem of "acting as the de facto news outlet" for the Kurdistan Workers' Party (PKK), state-run news agency Anadolu said. A Turkish official confirmed the court order.

The PKK -- considered a terrorist group by Turkey, the European Union and the United States -- has waged a separatist insurgency in the southeast since 1984. More than 40,000 people have been killed since it first took up arms.

The official, who did not wish to be named, said the decision had no relation to the state of emergency declared after last month's failed coup in Turkey.

Launched in 1992, leftist daily Ozgur Gundem has been the subject of court closures and raids in the past and its journalists have been arrested. It was closed from 1994 until April 2011 when it started publishing again. The paper has featured the writings of PKK leader Abdullah Ocalan, imprisoned since 1999.

Turkey police raid companies with alleged links to Gulen: Report

[AlAhram] Turkish police on Tuesday raided dozens of companies in Istanbul in search of 120 suspects wanted after last month's botched coup attempt, state media reported. Police carried out simultaneous raids on 44 businesses including a holding firm in the Uskudar and Umraniye districts on the Asian side of Istanbul, the Anadolu news agency reported.

The companies targeted have not been named so far. It is not clear how many suspects have been detained in the raids.

Turkish authorities have undertaken a relentless crackdown on alleged Gulen supporters in the wake of the coup, detaining over 35,000 people. Almost 11,600 have since been released.
Posted by: trailing wife || 08/17/2016 00:00 || Comments || Link || E-Mail|| [153 views] Top|| File under: Sublime Porte
Six people killed in PKK car bombing in Turkey's southeast
A car bomb killed six people including four police officers and a child outside a police station in southeastern Turkey on Monday, according to senior government officials who blamed the attack on Kurdish militants, Reuters reported.

Twenty-one people, some of the police officers, were wounded in the bombing on a busy road between the city of Diyarbakir, the region's largest, and the district of Bismil, Deputy Prime Ministers Numan Kurtulmus said.

The blast blew out the police station's windows and left the building's twisted metal frame exposed through the concrete and its roof partially collapsed, footage on CNN Turk television showed. There was also a crater in the ground outside.

The dead included a civilian adult and a child of one of the police officers killed.
Posted by: Steve White || 08/17/2016 00:00 || Comments || Link || E-Mail|| [116 views] Top|| File under: Sublime Porte
India-Pakistan
4 Bad Guys detained in Quetta
ISLAMABAD: Minister for Interior Chaudhry Nisar Ali Khan on Monday said several suspects had been arrested in connection to the Quetta massacre; a deadly suicide bomb attack which had claimed 72 lives.

The interior minister told lawmakers here in the National Assembly that security forces had obtained several fingerprints from the crime scene. However, he added, they belonged to a victim and not the terrorist himself.

Nisar told the lower house that the pictures obtained from the crime scene had not been fruitful in identifying the attacker. He added that no progress could be made regarding DNA test of the suspected suicide bomber.

The interior minister said that the committee which was set up following the August 8 attack was an administrative committee, adding that 13 more committees like this were working on different matters.

Addressing the Mathew Barrett issue, Nisar said that an investigation was being carried out regarding how the American had been issued a visa in 24 hours. Mathew had obtained the visa on account of negligence of the visa officer, he added.

The interior minister further stated that police had arrested Barrett for roaming in a prohibited area. He added that the FIR registered against the American did not mention anything related to espionage.

Talking about the National Action Plan committee, Nisar said that it would ensure implementation on the plan and revealed that it had been decided to convene a meeting of the chief ministers in the next couple of days.

Posted by: badanov || 08/17/2016 00:00 || Comments || Link || E-Mail|| [153 views] Top|| File under:
5 Bad Guys die in Khyber operation
Armed forces conducted counter-terrorism operations in Khyber Agency, killing five militants and destroying 15 hideouts in the process, Waqt News reported Tuesday.

According to defence sources, the anti-terrorist offensives were carried out in Tirah valley of Khyber Agency. Sources said several militants were killed and key hideouts were destroyed in the process.

Army says Zarb-e-Azb military offensive is in its final phase. The operation was launched following the June 8 attack on Jinnah International Airport on in Karachi.

A few days ago, Chief of Army Staff General Raheel Sharif in a security meeting at General Headquarters said that lack of implementation on National Action Plan was affecting Zarb-e-Azb's progress.

A high-level security meeting on Monday, chaired by Prime Minister Nawaz Sharif, decided to introduce 29 new civil armed forces in order to ensure effective border management.

The meeting also gave Adviser on National Security Lt-Gen (retired) Naseer Khan Janjua the additional charge of heading a task force on NAP in order to ensure the action plan's effective implementation.
Posted by: badanov || 08/17/2016 00:00 || Comments || Link || E-Mail|| [154 views] Top|| File under:
4 die in riots in Kashmir
SRINAGAR: At least four people have been killed in troubled India-held Kashmir, and around 15 others injured on Tuesday as hundreds clashed with government troops during anti-India protests, police said.

A police official, speaking on condition of anonymity, said that government troops fired live ammunition and used pellet guns to control the stone throwing and slogan chanting crowds in Aripanthan village, west of Srinagar.

Three of the injured are in critical condition, police said.

Locals and officials say government forces stopped hundreds of villagers from chanting slogans against Indian rule in Aripanthan village and clashes erupted as troops fired tear gas and shotgun pellets to quell the protests.

As the clashes intensified, troops fired live bullets at the protesters.

News of killings brought thousands of others from neighbouring villages into the streets chanting "Go India, go back" and "We want freedom."

The Himalayan region has been extremely tense for almost six weeks since government troops shot and killed militant commander Burhan Wani.

Tuesday's killings take the death toll in the recent weeks of protests to over 50, including two policemen. Thousands more have been injured.

More than 68,000 people have been killed since militants began fighting Indian forces in 1989 and in a subsequent Indian military crackdown.
Posted by: badanov || 08/17/2016 00:00 || Comments || Link || E-Mail|| [122 views] Top|| File under:
4 miscreants detained in Sindh on murder beef
KARACHI: Police on Tuesday claimed to have arrested four members of a banned outfit wanted for masterminding the suicide bombing in Attock last August, which claimed the lives of former Punjab home minister Col (r) Shuja Khanzada and 19 others.

According to local media reports, the four alleged terrorists were arrested by the Special Investigation Unit of Sindh Police in Gulshan-e-Iqbal area of the metropolis. The detained include Syed Kashif Ali, Syed Alam, Azhar Hussain and Abdul Adeel.

Special Investigation Unit SSP Farooq Awan told reporters the alleged terrorists used to adorn police uniforms when carrying out their criminal activities in Karachi.

He said the accused were also planning to kidnap a prominent personality when they were apprehended and had also masterminded the attack that killed former Punjab home minister Shuja Khanzadaa dn 19 others.

Outlining their modus operandi, Awan said, the criminals would monitor advertisements on websites and select their victims by identifying their details from the internet.

The SIU raiding team also recovered two light machine guns and one AK-47 assault rifle from the alleged terrorists.

SSP Awan further told journalists that Kashif Ali had formed the militant outfit Jundullah in 2007 and Abu Sufyan alias Muawiya was the leader of that group. He added that Jundullah was involved in multiple terrorist activities.
Posted by: badanov || 08/17/2016 00:00 || Comments || Link || E-Mail|| [149 views] Top|| File under: Jundullah
4 injured in gunfight in Swabi
SWABI: One SHO was killed and three police personnel were injured in an exchange of fire, with criminals near Machli Chok Zaidan today.

Sources said that on a tip off, police conducted raid on the hideout of proclaimed offenders in Machli Chok. An exchange of fire took place between the police raiding party and the criminals resulting into martyrdom of SHO Zaida police station Asghar Khan. ASI Muhammad Naeem, Constable Zulfikar and Murtaza were injured.

Injured were rushed to Bacha Khan Medical complex.

Meanwhile, a heavy contingent of police conducted a search operation and apprehended eight suspected persons while further investigation is underway.
Posted by: badanov || 08/17/2016 00:00 || Comments || Link || E-Mail|| [193 views] Top|| File under:
Iraq
Kurds drive back ISIS attacks in Khazir and Daquq
ERBIL, Kurdistan Region—The Peshmerga, with the assistance of coalition airstrikes, repulsed multiple attacks from Islamic State (ISIS) militants in Khazir and Daquq Tuesday evening.

"Tonight, Tuesday, ISIS militants on the Khurmatu frontline in the Daquq area attacked Peshmerga but their attack was stopped by the Peshmerga," Abdullah Bor, Peshmerga commander on the Khurmatu frontline, told Rudaw.

"ISIS militants between Smaqa and Talbusal in Daquq attacked two Peshmerga outposts where the Soran 116 brigade is based, but their attacks were repelled," he added.

Also on Tuesday evening, Peshmerga on the Khazir frontline repulsed a three-pronged attack by ISIS.

Sirwan Barzani, in charge of the Peshmerga forces on the Gwer-Makhmur frontline, confirmed to Rudaw, "On Tuesday evening, ISIS militants attacked the Peshmerga in Khazir on three sides. But their attacks were stopped by the Peshmerga."

"In Qaryatagh village, ISIS militants carried out the attack using suicide bombers and vehicles. Two of their vehicles were destroyed," he said.

"Also between Ibrahim Khalil and Kanas villages, ISIS bombed the Peshmerga but the coalition launched airstrikes on ISIS, which are still ongoing."

The Peshmerga gained 150 square kilometres of ground on the Khazir and Gwer-Makhmour frontlines over the weekend in a major offensive that killed at least 130 ISIS militants.
Posted by: badanov || 08/17/2016 00:00 || Comments || Link || E-Mail|| [134 views] Top|| File under: Islamic State
Ninevah Nightmares
ISIS Top Dawg dies in Ninevah

(IraqiNews.com) Mosul – Kurdistan Democratic Party official confirmed on Tuesday that the ISIS 'Minister of Media' was killed during a military operation carried out by Peshmerga forces for liberating villages east of Mosul.

Media official of the Kurdistan Democratic Party Saeed Mamouzini said, "ISIS has transferred about 165 bodies of its members to the city of Mosul and among the dead was also the body of Abu Ahmed al-Shami, ISIS 'Minister of Media'."

Iraqi forces capture 4 Ninevah villages

(IraqiNews.com) Nineveh – Media officials with the Ministry of Defense announced that the Anti-Terrorism Forces liberated four villages in Qayyarah, situated to the south of Mosul, and raised the Iraqi flag.

The officials, in a statement received by Iraqi News, said, "This morning, Anti-Terrorism Forces liberated al-Hawish, al-Jawa'na, al-Jubla and al-Ghazeya villages in Qayyarah from ISIS control and raised the Iraqi flag over the buildings there."

"Anti-Terrorism Forces have inflicted heavy losses on ISIS- both in terms of men and material. Security sources have gradually cordoned off the areas in and around al-Jad'a village near Qayyarah center as they prepare to invade further deeper to the city," the statement added.

6 ISIS Turbans eat dirt in Ninevah

(IraqiNews.com) Mosul – International coalition aviation's air crafts on Tuesday launched an airstrike on an ISIS site in Mosul, killing a number of militants.

Nineveh Police officer Colonel Ahmed al-Jubouri said, "Coalition aircraft stepped up overflights over Mosul to confuse the ranks of the organization and cut off supplies that are expected to be sent to the frontier for continuing fighting at the outskirts of the city."

Al-Jubouri added, "Coalition jets bombed a building used by ISIS members north of Mosul, killing six of them."

25 ISIS troops die in Sinjar

(IraqiNews.com) Nineveh – A security source in Nineveh province informed that 25 ISIS members, including suicide bombers, were killed while they launched an attack on the security forces on the outskirts of Sinjar district.

Sharing details about the incident with Iraqi News the source said, "This morning Peshmerga forces repulsed an ISIS offensive near the cement factory on the outskirts of Sinjar, northwest of Mosul. In the repulsive attack, 25 ISIS members including two suicide bombers were killed."

"Peshmerga forces destroyed a number of ISIS vehicles and mechanisms in the attack," the source added.
Posted by: badanov || 08/17/2016 00:00 || Comments || Link || E-Mail|| [183 views] Top|| File under: Islamic State
Anbar Antics: 14 die


Iraqi kops kill suicide bomber in Ramadi

(IraqiNews.com) Anbar – Federal Police Command informed that the Federal Police forces killed a suicide bomber wearing an explosive belt and also destroyed an ISIS tunnel in eastern Ramadi.

The Command, in a statement, said, "This morning, Federal Police forces killed a suicide bomber wearing an explosive belt and also destroyed an ISIS tunnel of 200 meters long at Khalidiya Island in eastern Ramadi."

It is worthy to be mentioned here that a majority of the cities in Anbar were controlled by ISIS until the security forces launched extensive liberation battles and managed to regain control of Ramadi City, Heet district, Rutba and Karma Fallujah district after putting up a fierce fight against the ISIS."

7 Iraqi border guards die in ISIS attack

(IraqiNews.com) Anbar – At least seven Iraqi border guards were killed and 17 others injured in an ISIS attack at western Anbar on Tuesday, informed an army officer.

Informing about the attack, Colonel Waleed al-Dulaimi said, "ISIS militants attacked a headquarters of Iraqi border guards situated on the road linking Ratba city with the borders of Trebil crossing with Jordan.

"A number of ISIS members were also killed in the attack," added Dulaimi.

It may be mentioned here that after ISIS captured Mosul and several other areas in mid 2014, Iraq has been suffering from a drastic security vacuum.

4 Iraqi border guards die in ISIS suicide attack

(IraqiNews.com) Anbar – A source in Anbar Operations Command informed that four members of the border guards Commando Regiment were wounded in a suicide car bombing, which was shortly followed by an armed attack. The attack took place west of Ramadi.

Sharing details the source said, "A booby-trapped vehicle driven by a suicide bomber exploded this morning. The blast was made targeting the Command Regiment of Border Guards forces in al-Saqqar area west of Ramadi, and was followed by an armed attack launched by ISIS members, aresulting in the wounding of four members of the regiment members."

"Security forces responded to the attack using light and medium weapons and killed tens of ISIS members while the other members managed to escape to the desert," the source added.

3 ISIS Bad Guys pining for the Fjords in Heet

(IraqiNews.com) Anbar – Jazeera and Badiya Operations Command announced that three ISIS members were killed and a cache of weapons was destroyed in an airstrike carried out by the international coalition aviation, which was targeted on an ISIS gathering near Ramadi.

Commander of Jazeera and Badiya Operations Major General Qassim al-Mohamadi in a press statement, said, "International coalition aviation today bombed an ISIS gathering in Hayy al-Bakr, Heet Island some 70 km west of Ramadi, killing three ISIS members and destroying a cache of weapons and rockets."

"Security forces from Jazeera Operations along with the Engineering Brigade and the 7th Brigade conducted a search operation and seized four plastic containers containing explosive substances and 17 IEDs," Mohamadi further said, adding, "The security forces also cleaned 10 buildings in Juba of military remnants."
Posted by: badanov || 08/17/2016 00:00 || Comments || Link || E-Mail|| [162 views] Top|| File under: Islamic State
Baghdad Bomb and Bullet Bulletin: 2 die


2 Iraqi militia die in grenade attack

(IraqiNews.com) Baghdad – A source in the Ministry of Interior informed that today morning unidentified gunmen hurled a grenade at an al-Sahwa militia checkpoint at Bawi village in Mada'in distrct, southern Baghdad, killing two Sahwa members and injuring two others.

Sharing details the source further informed, "Security forces rushed to the area and carried the wounded to a nearby hospital and the dead bodies to the forensic department."
Posted by: badanov || 08/17/2016 00:00 || Comments || Link || E-Mail|| [143 views] Top|| File under:
Israel-Palestine-Jordan
4 Gaza Palestinians cross border into Israel, are arrested
[IsraelTimes] Four Paleostinian men were jugged
... anything you say can and will be used against you, whether you say it or not...
Tuesday morning in the southern Eshkol region minutes after crossing from the

Gazoo

Strip into Israel, according to Hebrew media reports.

IDF troops reportedly apprehended the men shortly after they crossed into Israeli territory. They were said to be carrying wire-cutters used to cut through the border fence.

The Eshkol region lies between the southern Israeli cities of Ashkelon and Beersheba and contains the majority of Israel's land border with the

Gazoo

Strip.

The border fence contains a bevy of sensors and cameras to support the large number of soldiers who regularly patrol the area. Infiltrators are typically caught within hours, if not sooner.
Posted by: trailing wife || 08/17/2016 01:35 || Comments || Link || E-Mail|| [140 views] Top|| File under: Hamas
Palestinian yoot said killed in clashes with IDF troops in West Bank
[IsraelTimes] PA medical officials say Mohammed Abu Hashash, 17, dies of wounds sustained in riot against soldiers during operation to uncover weapons near Hebron

A Paleostinian teenager

maimed

during

festivities

with Israeli troops in the southern West Bank on Tuesday died of his wounds, according to Paleostinian medical officials.

"Mohammed Abu Hashash, 17, died after he was shot in the chest during

festivities

with [Israeli forces] in the Fawwar camp," the Paleostinian health ministry said in a statement.

Earlier Paleostinian medical officials said some 35 Paleostinians were

maimed

in the

festivities

in the al-Fawar refugee camp, as the IDF carried out an overnight operation to uncover weapons and ammunition.

The Paleostinian

Red Islamic Thingy

said live fire struck about 10 people after rioters threw large rocks at Israeli troops. It says the 25 others were struck by rubber bullets.

The IDF said its forces were on an overnight operation "to uncover weaponry" in the camp, when "dozens of Paleostinians hurled IEDs (improvised

bomb

s), blocks and rocks" at them.

The troops "responded with riot dispersal means and fired 0.22 caliber bullets toward main instigators," an IDF spokeswoman said, adding that the troops had found "two improvised handguns, other weapons and ammunition."

The military said it fired toward the riot's main instigators to try to prevent escalation. The

festivities

continued until around noon, an AFP photographer reported.

The army closed off the Fawar camp for 26 days last month after a gunman belonging to a

Hamas, the well-beloved offspring of the Moslem Brotherhood,

terror cell fired on a car carrying an Israeli family on a nearby West Bank road, causing the vehicle to crash. The driver, Rabbi Miki Mark from Otniel, was killed and his wife and two children

were maimed

in the attack.
Posted by: trailing wife || 08/17/2016 00:14 || Comments || Link || E-Mail|| [140 views] Top|| File under:
Hezbollah terror cells, set up via Facebook in West Bank and Israel, busted by Shin Bet
[IsraelTimes] Nine Paleostinians held for allegedly planning

suicide kaboom

s, ambushes, under orders from Shiite terror group's handlers in

Leb

and

Gazoo




Ynet has what they call a hierarchy map here, which may help -- though it is in Hebrew. All the Qalqilya residents are in the righthand cell, the other guys are in the left.

Israel's security services broke up two terror cells, which had been created by the Hezbollah terrorist organization, arresting nine suspected members over the past few months, officials revealed Tuesday.

Hezbollah operatives from the group's Unit 133 -- its foreign operations unit -- working out of

Leb

and the

Gazoo

Strip recruited members in the West Bank,

Gazoo

Strip and within Israel through social media sites, notably Facebook, the Shin Bet security service said.

Continued on Page 49
Posted by: trailing wife || 08/17/2016 00:00 || Comments || Link || E-Mail|| [247 views] Top|| File under: Hezbollah
Syria-Lebanon-Iran
Iran arrests yet another dual national
[IsraelTimes] Iran increasingly targeting those with foreign citizenship, ties in wake of nuclear deal with world powers


Kidnapping: it's what caliphates do.

"Effendi, we're running short of cash."
"What?? What happened to all those Euros we got from the U.S.?"
"Well Effendi, expenses run large, particularly with Hezbollah..."
"Stop already! I know about expenses. Hmmm, we got any foreigners handy?"

Iran has detained an Iranian with citizenship in another country over allegations the person had links to British intelligence services, a prosecutor said Tuesday, the latest dual national tossed in the clink
... anything you say can and will be used against you, whether you say it or not...
in the country.

The circumstances surrounding this most-recent detention were unclear, but they come as hard-liners in Iran's security forces increasingly target those with foreign ties in the wake of the country's nuclear deal with world powers.

Speaking to journalists, Tehran prosecutor Abbas Jafari Dolatabadi described the individual arrested as being "active in the economic field, related to Iran," the official IRNA news agency reported. Dolatabadi didn't elaborate, saying only that the arrest took place last week. He also did not identify the individual's second nationality.

Iran does not recognize dual nationalities, meaning those detained cannot receive consular assistance. In previous cases involving dual nationals, like the detention of Washington Post journalist Jason Rezaian, officials initially announced indictments had been handed down without providing specifics. Later, news organizations with close ties to security services offered details of the charges.

Those detained typically face trial in Iran's Revolutionary Court, a closed-door tribunal which handles cases involving alleged attempts to overthrow the government. Rezaian was convicted but later released in January as part of a prisoner swap between Iran and the US.

It's unclear why Iran is increasingly detaining dual nationals, but analysts and others have suggested hard-liners want concessions from the West in exchange for releasing them.

Those recently detained in Iran include:

• Homa Hoodfar, an Iranian-Canadian woman who is a retired professor at Montreal's Concordia University;


...she is actually an Iranian-Irish-Canadian, holding passports for all three countries, not that Iran cares.

• Siamak Namazi, an Iranian-American businessman who has advocated for closer ties between the two countries and whose father is also held in Tehran;

• Baquer Namazi, a former Iranian and UN official in his 80s who is the father of Siamak;

• Robin Shahini, an Iranian-American detained while visiting family who previously had made online comments criticizing Iran's human rights


...which are often intentionally defined so widely as to be meaningless...


record;

• Nazanin Zaghari-Ratcliffe, a British-Iranian woman held in Iran for months over accusations she planned the "soft toppling" of the government while visiting relatives with her young daughter; and

• Nizar Zakka, a US permanent resident from

Leb

who has done work for the American government .

Still missing is former FBI agent Robert Levinson, who vanished in Iran in 2007 while on an unauthorized CIA mission.
Posted by: trailing wife || 08/17/2016 01:35 || Comments || Link || E-Mail|| [240 views] Top|| File under: Govt of Iran
In first, Russian bombers fly from Iran to hit Syria
[IsraelTimes] First missions from Iranian airfields target weapons and fuel depots, command posts, Moscow says

Russian warplanes on Tuesday flew out from an Iranian air base to conduct strikes against jihadist groups in war-torn Syria, the defense ministry in Moscow said.

The raids are the first Russia has reported carrying out from a base in Iran since the Kremlin launched its Syrian bombing campaign in support of long-time ally Bashir al-Assad last September.

"On August 16 Tu-22M3 long-range bombers and Su-34 frontline bombers, flying with a full bomb load from the Hamedan air base (Islamic Theocratic Republic of Iran), conducted a group air strike against targets of the Islamic State
...formerly ISIS or ISIL, depending on your preference. Before that al-Qaeda in Iraq, as shaped by Abu Musab Zarqawi. They're very devout, committing every atrocity they can find in the Koran and inventing a few more. They fling Allah around with every other sentence, but to hear the pols talk they're not really Moslems....
and Jabhat al-Nusra


...formally Jabhat an-Nusrah li-Ahli sh-Sham (Support Front for the People of the Levant), also known as al-Qaeda in the Levant. They aim to establish a pan-Arab caliphate. Not the same one as the Islamic State, though .. ...


terrorist groups in the provinces of Aleppo, Deir Ezzor and Idlib," the ministry said in a statement.

The strikes resulted in the destruction of "five large warehouses with weapons, ammunition and fuel" and jihadist training camps near Aleppo, Deir Ezzor, the village of Saraqeb in the Idlib region and Al-Bab, an IS-held town in Aleppo province, the statement said.

The bombing also targeted three command centers near the village of Jafra and Deir Ezzor, killing "a large number of fighters," Moscow said.

Russian defense minister Sergei Shoigu claimed separately in comments aired Monday that Russia and the United States are also close to joining forces around Syria's ravaged second city of Aleppo, where Russian planes and regime forces are battling rebels for control. Fighting for the city has intensified after regime troops seized control of the last supply route into rebel-held areas in mid-July.
Russian authorities notified the U.S.-led coalition fighting the Islamic State group in Iraq and Syria shortly before launching a bombing mission from Iran, a U.S. military official said Tuesday.

The coalition has since last year operated a "memorandum of understanding" with Russia, whereby the two military forces notify each other of flights during their separate bombing campaigns to avoid accidents in the skies over Syria.

"The Russians did notify the coalition as per the memorandum of understanding for safety of flight," U.S. military spokesman Colonel Chris Garver said. "They informed us they were coming through and we ensured safety of flight as those bombers passed through the area and toward their target and then when they passed out again. They did not impact coalition operations in either Iraq or Syria during the time."
Posted by: trailing wife || 08/17/2016 00:00 || Comments || Link || E-Mail|| [172 views] Top|| File under: al-Nusra
32 Syrian fighters die in bus blast
Shoulda taken the 3:21 bus to Albuquerque


BEIRUT: Daesh claimed a suicide bombing on a bus in Syria near the Atmeh border crossing with Turkey late on Sunday that the Syrian Observatory for Human Rights said killed at least 32 people.

The bus was carrying fighters from foreign-backed rebel factions, local rebel sources said.

Daesh terrorists claimed responsibility for the attack in an online statement on Sunday, saying the blast killed 50 fighters from the Failaq Al-Sham and the Nour Al-Din Al-Zinki Movement groups.

The statement said the rebels were from US-backed groups who were traveling to fight Daesh in northern Aleppo province.

Pictures circulating on social media showed the burnt-out remains of a bus and medics treating wounded people.

Turkey's CNN Turk television reported that the explosion occurred at the entrance to the Atmeh refugee camp in Syria, near the frontier crossing, citing local sources.

The Observatory said it had received reports that two Turkish soldiers had been killed in the attack. Turkish officials were not immediately available for comment.

Syria's Idlib province, where Atmeh is located, is a bastion of the Turkey-backed opposition to Bashar Assad's rule. A multi-sided civil war has raged in Syria for more than five years.

Meanwhile, Russian Defense Minister Sergei Shoigu said in comments aired Monday that Moscow is close to joining forces with the United States around Aleppo.

"Step by step we are getting closer to the situation in which — and I'm only speaking about Aleppo here — we will be able to begin battling together so that there is peace on this territory," Shoigu told Rossiya 24 television.

In the interview conducted on Saturday but shown only Monday, Shoigu said Moscow is in close negotiations regarding the city, where Russian planes and regime forces are battling rebels for control.

Shoigu said Moscow and Washington are still deeply at odds over the situation in Aleppo, accusing rebels of holding civilians hostage and waging brutal suicide bombings.

"In the eastern part of Aleppo, people are hostages," he said, accusing the rebels of planting bombs along escape routes established by Russia and of staging executions.
Posted by: badanov || 08/17/2016 00:00 || Comments || Link || E-Mail|| [148 views] Top|| File under: Islamic State
Kurds, Syrian rebels battle it out in Aleppo
[ARA News] ALEPPO – Clashes continued on Tuesday between the Kurdish forces of the People's Protection Units (YPG) and rebel groups in Aleppo, after Syrian rebels threatened the Kurds in the city.

"There is a constant and indiscriminate bombardment by the opposition radical groups to target the largest possible number of Kurdish civilians and others in Sheikh Maqsoud who fled from war-torn city of Aleppo," YPG official Salah Jamil told ARA News.

Syrian opposition rebels have accused the YPG of helping Syrian regime to take control of positions in Aleppo. But the YPG rejected it, and have accused the rebels of indiscriminately bombing residential areas.

"The joint attacks launched by the terrorists of Sultan Murad brigade, Ahrar al-Sham, the 16th Brigade, the Conquest Brigade, Fastaqim Kama Umirt group, the 13th Brigade, the Northern Division and the Nour ad-Din Zanki Brigades on the Kurdish neighborhood of Sheikh Maqsoud neighborhood in the city of Aleppo are still ongoing," the YPG said in a statement.

"Islamist rebel groups have launched on 12, 13 August different attacks on the neighborhood, however the attacks were responded by our forces which engaged with them in clashes lead to kill 4 rebel fighters and destroying vehicle," the YPG leadership added.

Syrian rebels threatened the Kurds last week after breaking the regime siege on eastern Aleppo.

Major Yasser Abd al-Rahim, Commander of the rebel group of Fatah Halab Operations Chamber in Aleppo, threatened the YPG last week, and vowed they will 'not find a place to bury their dead in Aleppo'. The YPG condemned the statement.
Posted by: badanov || 08/17/2016 00:00 || Comments || Link || E-Mail|| [188 views] Top|| File under:
Kurds, Syrian regulars slug it out in Hasakah
[ARA News] HASAKAH – Clashes erupted Tuesday between the Kurds and the Syrian regime forces in the northeastern city of Hasakah. It's unclear how many were killed in the clashes.

Clashes broke out between the Kurdish security police [Asayish] and the pro-regime National Defence Forces in the city centre of Hasakah, near the Hasakah market, after regime forces attacked Kurdish positions on Tuesday afternoon.

Hundreds of civilians fled the market after violence resumed in the city center. Reportedly, several civilians were injured.

"PYD [Kurdish Democratic Union Party] has thus far been trying to bypass the Syrian regime by fostering relations with Russia at the expense of the Syrian state," Ceng Sagnic, a researcher with the Tel Aviv-based Moshe Dayan Center for Middle Eastern and African Studies, told ARA News.

"As such, escalated tensions between PYD and Syrian regime forces are not any surprise," he said.

Moreover, analysts suggest the Syrian government rejects any form of federalism in northern Syria, and is not happy with the plans of the Kurdish-led local administration to move towards federalism in northern Syria and Rojava–announced in March this year.

There have been serious rifts between the two sides over the last few months. In late April, heavy clashes took pace between the regime and the Kurdish security forces.

In late July, there were also clashes between a pro-regime militia and the Kurds.

Furthermore, Kurdish officials blamed the regime for facilitating an ISIS attack in the city of Qamishli on 27 July that killed over 50 civilians.
Posted by: badanov || 08/17/2016 00:00 || Comments || Link || E-Mail|| [222 views] Top|| File under: Govt of Syria
Terror Networks
The Beatings Will Continue: Iraqi and Taliban Editions
ISIS kills own troops in unusual strategy shift


Someone musta mentioned that own goals are a good way to win wars


(IraqiNews.com) Nineveh – A source in Nineveh province informed that ISIS executed some of its own leaders, including commander of the Uzbek battalion Abu Katada in Mosul.

"The leaders were executed by their counterparts from the outfit as they escaped from battlefields in Mosul without fighting against the security forces. Because the leaders ran away, ISIS suffered heavy loss- both material and of loss of their men," the source said, sharing details with Iraqi News.

Adding further he said, "Several ISIS members panicked after their strongholds to the south, north and east of Mosul were attacked by the security forces and due to this some leaders ran away showing their back to the battlefields."

Taliban execute 6 people on charges of supporting the government

The Taliban militants have executed at least six people on charges of supporting the Afghan government in western Farah province of Afghanistan.

Local security officials said Tuesday the men were executed in Bakwa district on Monday, days after they were kidnapped by the militants.

According to the preliminary reports, at least five of the victims were members of the security institution while the 6th victim was an ordinary civilian.

Provincial police chief Mohammad Ghaus Maliar said they are aware of the reports regarding th execution of six peole by the Taliban militants in Bakwa district.

However the anti-government armed militant groups including the Taliban insurgents have not commented regarding the report so far.

According to reports, the main highway from where the victims were abducted has sharply deteriorated during the recent months where theTalian insurgents are often kidnapping people on charges of working for the government.

The Taliban insurgents have also started taking hostages in other parts of the country including the northern Kunduz province where around 200 passengers were abducted by the Taliban nearly three months ago.

The passengers were abducted as they were travelling on the main highway in Kunduz but majority of them were released after they were interrogated while some others were kept as hostage and many more were executed.

Posted by: badanov || 08/17/2016 00:00 || Comments || Link || E-Mail|| [144 views] Top|| File under: Islamic State
Who's in the News
33
[untagged]
10
Islamic State
4
Taliban
3
Govt of Iran
2
Houthis
2
Sublime Porte
2
al-Shabaab
1
Hezbollah
1
Commies
1
Muslim Brotherhood
1
Govt of Syria
1
Jundullah
1
Hamas
1
Al-Muhajiroun
1
Ansar Bayt al-Maqdis (IS)
1
al-Nusra
Bookmark
E-Mail Me
The Classics
The O Club
Rantburg Store
The Bloids
The Never-ending Story
Thugburg
RSS Links
Gulf War I
The Way We Were
Bio
Merry-Go-Blog
Hair Through the Ages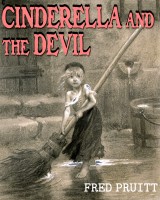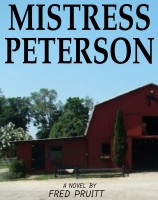 On Sale now!


A multi-volume chronology and reference guide set detailing three years of the Mexican Drug War between 2010 and 2012.

Rantburg.com and borderlandbeat.com correspondent and author Chris Covert presents his first non-fiction work detailing the drug and gang related violence in Mexico.

Chris gives us Mexican press dispatches of drug and gang war violence over three years, presented in a multi volume set intended to chronicle the death, violence and mayhem which has dominated Mexico for six years.
Click here for more information


Meet the Mods
In no particular order...


Steve White
Seafarious
Pappy
lotp
Scooter McGruder
john frum
tu3031
badanov
sherry
ryuge
GolfBravoUSMC
Bright Pebbles
trailing wife
Gloria
Fred
Besoeker
Glenmore
Frank G
3dc
Skidmark
Alaska Paul



Better than the average link...



Rantburg was assembled from recycled algorithms in the United States of America. No trees were destroyed in the production of this weblog. We did hurt some, though. Sorry.
54.209.202.123