Afghanistan
2 die in Taliban rocket artillery attack in Kunar
At least 2 people were killed and 49 others were wounded in a rocket attack by Taliban militants in eastern Kunar province of Afghanistan.

According to the local government officials, the incident took place in Asabad city, the provincial capital of Kunar province today.

Provincial governor Wahidullah Kalimzai said the Taliban militants fired the rocket to disrupt the local officials and residents to celebrate the 97th independence` day of Afghanistan.

The Taliban militants have not commented regarding the incident so far.

This comes as the United Nations Assistance Mission in Afghanistan released the latest civilian casualties report late last month which stated at least 3726 civilians were killed or wounded between January and June of this year.

The UN mission said the civilian casualties in the country has reached to a record number since counting began in 2009, with 5,166 civilians recorded killed or maimed in just the first six months of this year, of whom almost one-third were children. The total civilian casualty figure recorded by the UN between 1 January 2009 and 30 June 2016 has risen to 63,934, including 22,941 deaths and 40,993 injured.

According to the UN mission, the anti-government elements remain responsible for 60 percent of the civilian casualties with ground engagements continuing to cause the highest number of civilian casualties, followed by complex and suicide attacks and improved explosive devices (IEDs).This comes as the United Nations Assistance Mission in Afghanistan released the latest civilian casualties report late last month which stated at least 3726 civilians were killed or wounded between January and June of this year.

The UN mission said the civilian casualties in the country has reached to a record number since counting began in 2009, with 5,166 civilians recorded killed or maimed in just the first six months of this year, of whom almost one-third were children. The total civilian casualty figure recorded by the UN between 1 January 2009 and 30 June 2016 has risen to 63,934, including 22,941 deaths and 40,993 injured.

According to the UN mission, the anti-government elements remain responsible for 60 percent of the civilian casualties with ground engagements continuing to cause the highest number of civilian casualties, followed by complex and suicide attacks and improved explosive devices (IEDs).

Posted by: badanov || 08/19/2016 00:00 || Comments || Link || E-Mail|| [155 views] Top|| File under: Taliban
1 wounded in bombing in Kabul city
An explosion took place in the vicinity of 4th police district of the city earlier this afternoon.

Security officials confirmed the blast took place as a result of a magnetic bomb attached to a vehicle.

Fraidoon Abedi, the head of the Criminal Investigation Department in Kabul Security commandment, said the magnetic bomb was planted in an army vehicle.

He said one person in the vehicle sustained minor injuries and no casualties were incurred to the other people.
`
Pictures emerging from the site of the incident on social media websites shows a Toyota Land Cruiser vehicle damaged as a result of the explosion in Kolola Poshta area of the city.

There has been a considerable rise in the use of magnetic bombs in Kabul city during the recent months as at least 3 people were wounded in a similar incident in Kabul city 3 days ago.

Earlier one person was killed and three others were wounded in a similar attack in Bagrami district of Kabul nearly a week ago.

Two people were killed and two others were wounded after a magnetic bomb planted in a vehicle went off in Kote Sangi area of the city few weeks earlier.

One of the victims was the head of the Human Resources department of the Afghan parliament who was travelling in the vehicle.

Tolo News has more on the attack

The target of Thursday's blast in Kabul appears to have been General Samim Samim, the former secretary for late Marshal Mohammad Qasim Fahim.

The blast occurred after a magnetic IED, attached to Samim's armored vehicle, detonated in Traffic Square in PD4 in Kabul.

Samim, who was in the vehicle at the time, escaped unharmed.

Samim, who works for the Ministry of Defense, had been traveling with his family at the time of the blast.

"One passenger in the vehicle was a child and he sustained minor injuries," said Kabul Police CID chief Fridon Obaidi.

"The blast took place then smoke and flames penetrated the vehicle. I got out and helped get my family out but the blast threw my son 100 meters away," said Samim.

"The child was wounded and they transferred him to hospital," said Ajmal an eyewitness.

"Black smoke rose (from the car) and all the people ran away. I thought it was a suicide attack but when I came forward I saw it was a magnetic mine," said Omid, another eyewitness.



Video report at the link
Posted by: badanov || 08/19/2016 00:00 || Comments || Link || E-Mail|| [152 views] Top|| File under:
Taliban Kunduz shadow governor dies in drone attack
The shadow governor of the Taliban group for northern Kunduz province has likely been killed in a drone strike conducted by US forces.

According to local officials in Kunduz province, at least 22 Taliban insurgents were killed and around 30 others were wounded during fierce clashes in this province.

Provincial police chief Gen. Mohammad Qasim Jangalbagh said the Afghan security forces also suffered casualtie during the clashes and at least two of them lost their lives and six others were wounded.

He said preliminary reports suggest the shadow governor of the Taliban is among those killed during the clashes.

Gen. Jangalbagh further added that the clashes took place in Khanabad and Chardara districts of Kunduz province.

The Taliban militants have not commented regarding the report so far.

The security situation of Kunduz province has been rapdily deteriorating during the past several months as the Taliban group concentrate to destabilize the northern provinces.

Taliban militants launched numerous attacks by announcing their spring offensive in April this year and aimed to capture the strategic Kunduz city.

The control of the city was briefly taken by the Taliban insurgents in mid-2105 but the Afghan forces managed to retake it from the Taliban insurgents.

Posted by: badanov || 08/19/2016 00:00 || Comments || Link || E-Mail|| [306 views] Top|| File under: Taliban
Africa Horn
Shaboobs briefly seize Military base in Somalia
Al shabaab says it has taken "complete control" of the Somali National Army (SNA) and AMISOM camps in Lafoole village in lower Shabelle region following an attack on Wednesday night.

A report posted on pro-al Shabaab website says heavily armed militants launched overnight the strategic town of Lafoole, some 20Kms north-west of Mogadishu following fierce battle. Hundreds of gun-toting savages Al Shabaab fighters moved in the village late last night, and engaged heavy exchange of fire with Somali National Army (SNA) forces and AMISOM.

Local residents said both sides have exchanged heavy gunfire raged on for hours in Lafoole without hitting anything, before the militants wrested control of the area from the Somali and AU troops.

There are reports of casualties on both sides, but Radio Shabelle could not independently verify the casualty figures as a result of the overnight attack on SNA, AMISOM bases.

Somali troops, backed by AMISOM soldiers have regained control of the base on Thursday morning without a resistance after Al shabaab pulled out of the village.
Posted by: Steve White || 08/19/2016 00:00 || Comments || Link || E-Mail|| [149 views] Top|| File under: al-Shabaab
Africa North
Fighting erupts in Tripoli
Armed vehicles and tanks have appeared on roads around the Tripoli's Abu Sleem district including the elevated section of the airport road. They are said to be belong to local strongman Abdul Ghani Al-Kikli (also known as Ghneiwa).

It is rumoured that the show of force is in preparation for a fresh attack by Ghneiwa agaisnt the rival Abu Sleem militia, the Salah Al-Burki brigade.

Both have been clashed several times before, the most recent being on 24 June when each accused the other of targeting its supporters. The rivalry between the two former Libya Dawn allies is fuelled by the fact that most of Burki militia are originally from Misrata while many of the Kikli brigade come from Kikla in the Jebel Nafusa, although they staunchly proclaim their loyalty to Tripoli.

Meanwhile, in the same Abu Sleem district today, an armed group attacked the local headquarters of Hatif Libya Telecommunications and cut communications to large parts of the south, east and west of the country. A source from the company has told the Libya Herald that he and his colleagues could not understand why this had been done.

"They have switched off all equipment and the only lines working now are those not connected to this station," he said.


Posted by: badanov || 08/19/2016 00:00 || Comments || Link || E-Mail|| [160 views] Top|| File under:
Libyan forces hit by 9 separate ISIS bombing attacks in Sirte
SIRTE, Libya: Daesh in Libya has carried out nine suicide bombings in one day in a failed bid to hold a central district of Sirte, pro-government forces said Wednesday.

The attacks on Tuesday in the coastal city left nine pro-government fighters dead and 82 wounded, said Reda Issa, a spokesman for forces allied with the unity government.

They took place as forces loyal to the Government of National Accord (GNA), backed by US airstrikes, advanced on Sirte's central District Two as part of a three-month offensive to oust the terrorists from the city.

A Daesh fighter blew up his vehicle close to a group of soldiers and journalists, wounding several, said an AFP photographer.

Five of the bombers attacked using cars, one on a motorbike and three on foot, said the pro-GNA forces, which published several photos of the bombers' corpses.

Daesh seized Sirte, 450 km east of Tripoli, in June 2015 and turned it into its North African stronghold, but they now hold just a few pockets of the city.

Pro-GNA forces launched an offensive in mid-May to retake the city, which they entered on June 9, facing heavy resistance as they moved toward the center.

The US Africa Command said Wednesday that it had carried out nine more air strikes on Daesh targets in Sirte on Tuesday in support of the pro-GNA forces, bringing the total number to 57 since August 1.
Last week the pro-government fighters seized a conference center in the city used by Daesh as its command center.

More from Libya Herald
Islamic State suicide bombers in Sirte today killed 10 soldiers who were part of the Bunyan Marsous operation there. A further 65 were wounded according to Misrata Central Hospital where they and the dead were taken. The injuries vary between critical and relatively minor.

According to the Bunyan Marsous (BM) Operations Room, two cars driven by the suicide bombers exploded. The attack happened in west Sirte, near the Gharaibat Bridge.

Misrata TV also reported that BM forces succeeded in thwarting a third suicide bombing in the town. An IS supporter wearing a suicide belt was reportedly stopped by BM forces near the town's District No. 1 and fled. He then blew himself up without causing any other damage, the channel said.

BM earlier said that it was closing in on the last remnants of IS in the town, seizing District Nos. 2 and 3 and part of No. 1.

Meanwhile, aid and supplies are moving into liberated areas of the town. A convoy of six trucks with humanitarian and medical relief aboard arrived yesterday from Misrata, according to Libyan news agency LANA.. The supplies, organised by the Red Crescent, included food packages for families who had remained in Sirte.

Posted by: badanov || 08/19/2016 00:00 || Comments || Link || E-Mail|| [184 views] Top|| File under: Islamic State
Arabia
Manhunt underway after Soddy kop shooting
Authorities have launched a manhunt for six suspects for gunning down an on-duty police official in Saudi Arabia's Qatif region early on Tuesday.

The six men are on the Interior Ministry list of 23 wanted men sought for terror activities.

Five of the suspects gave themselves up to police willingly, while two of those on the list were murdered by another wanted criminal, Ali Abu Abdullah. Ten were arrested in different operations.

The drive-by attack by masked gunmen wounded Corp. Abdulsalam Al-Enizi who died on the way to hospital, provincial police said in a statement.

"The police building and a patrol car were damaged," said the statement carried by the official Saudi Press Agency.

A security source said the police have identified the six gunmen as Ramzy Al-Jamal, Salman Al-Faraj, Ali Al-Zayid, Fadhil Al-Safwani, Mohammad Al-Zayid and Mohammad Al-Lubad.

"These criminals are known for their insurgent and sabotaging crimes. They blend in among the general public and suddenly draw out their rifle and aim at police officers and security guards. The criminals were able to escape from their last crime," said the source.


It's impossible for a man to hide a rifle when he is wearing a t-shirt and shorts, 'tis said...

Tuesday's incident was the fourth fatal shooting of a policeman in Qatif since January.

Parts of the Eastern Province have seen repeated security incidents since 2011.

Eastern Province residents have said clashes with police are also sometimes linked to criminal activity including the drug trade.

Qatif was one of three Saudi cities targeted in coordinated bomb attacks on July 4. A suicide bomber struck near a mosque killing himself and two others.

ISIS extremists have claimed attacks against the security personnel elsewhere in the Kingdom.
Posted by: badanov || 08/19/2016 00:00 || Comments || Link || E-Mail|| [213 views] Top|| File under:
4 die in al-Qaeda bomb attack in Abyan
ADEN: An Al-Qaeda suicide bomber killed four Yemeni soldiers in an attack Thursday in the Abyan province, where government forces have launched an anti-extremist offensive, a military official said.

The attacker rammed his car into two military vehicles parked on a road linking the towns of Loder and Moudia in Abyan province, the source said. "Four soldiers were killed and others were wounded," the official told AFP.

The attack came after troops recaptured both towns from the terrorists who fled to surrounding mountains as the army entered, residents said.

Military sources said the bombing was a retaliation attack by Al-Qaeda after government troops recaptured parts of Abyan, including provincial capital Zinjibar.

Government forces, backed by air power from a Saudi-led coalition, launched the offensive to retake Abyan on Sunday, after they failed to recapture the vast province earlier this year.

Al-Qaeda and Daesh group have exploited a power vacuum in Yemen to expand their presence in the country's south and southeast.

Yemeni authorities had trained hundreds of soldiers in the nearby province of Aden over the past two months to retake Abyan.

Washington considers the Yemen-based Al-Qaeda in the Arabian Peninsula, or AQAP, to be the extremist network's deadliest franchise.


Posted by: badanov || 08/19/2016 00:00 || Comments || Link || E-Mail|| [152 views] Top|| File under: al-Qaeda in Arabia
The Grand Turk
Turkey's purge continues - Friday August 19
Bosses, baklava kings detained in anti-Gülen probe


In which the financing of the sultinate is secured.

[Hurriyet] The chief prosecutor in Istanbul has issued orders for the confiscation of the properties of 187 suspects, including Turkish Confederation of Businessmen and Industrialists (TUSKON) Chairman Rızanur Meral, Aydınlı Group Chairman Ömer Faruk Kavurmacı and two brothers who run two separate Güllüoğlu Baklava chains, state-run Anadolu Agency reported Aug. 18.

The decision on the confiscation of properties was taken under a statutory decree, which had been published as part of the three-month state of emergency in Turkey.

Sixty people were taken into custody, the prosecutor's office said.

Among the businesses targeted were two Fortune 500 companies, broadcaster CNN Türk said, naming clothing makers Aydınlı and Eroğlu Holding, which both run large retail chains.

Earlier on Aug. 18, police raided over 200 addresses across 18 provinces, including Istanbul, as part of a nationwide probe into the financing of the Gülenist group, the suspect of the failed coup attempt on July 15.

The source said arrest warrants had been issued for a total of 187 people.

The Aug. 18 raids follow a major operation in Istanbul on Aug. 16 against 51 companies suspected of supporting the followers of Gülen. Eighty arrests were made.

More than 20,000 arrested over Gülen links: Turkish PM

[Hurriyet] "The total number of detentions, which include police officers, soldiers, judicial personnel, local authorities and civilians, has reached 40,029. Some 5,187 are still in custody and a total of 20,355 were arrested," Yıldırım told state-run news broadcaster TRT Haber late on Aug. 17, adding that nearly 80,000 civil servants had been suspended over FETÖ links.

"A total of 79,900 civil servants were suspended and 5,014 were dismissed," he added.

Saying the difference between being suspended and dismissed should be clarified, Yıldırım noted that the suspended personnel are being investigated.

"The process of dismissing the suspended personnel with links to this terrorist organization will continue. The ones who are innocent will remain in their posts," he added.

During his interview, Yıldırım said a total of 4,262 institutions were shut down, seized or transferred to public institutions, adding that the number included hospitals, schools, dormitories, foundations, associations, universities, news agencies, TV channels, radio stations, newspapers, publishing houses, distribution channels and unions.

Turkey Asks Greece to Extradite 8 Military Staff

[AnNahar] Greece's foreign ministry says it has received an official extradition request from Turkey seeking the return of eight Turkish military personnel who fled to northern Greece by helicopter after an abortive coup in Turkey.

The eight — six helicopter pilots and two engineers — deny involvement in Turkey's July 15 attempted coup. They flew to the northeastern Greek city of Alexandroupolis the following morning and have applied for asylum in Greece, saying they fear they would not face a fair trial if returned to Turkey and that their lives would be endangered.

They received suspended sentences in Greece for illegally entering the country, and are due for asylum application interviews Friday.
Posted by: trailing wife || 08/19/2016 01:38 || Comments || Link || E-Mail|| [247 views] Top|| File under: Sublime Porte
Home Front: WoT
Prison inmates produced defective combat helmets for U.S. soldiers
Federal prison inmates used makeshift hatchets and a screw shoved through a piece of wood among other rudimentary tools to manufacture thousands of faulty Kevlar combat helmets designed to protect the lives of U.S. soldiers on the battlefield, according to a highly critical watchdog report that offered new details about the government boondoggle.

More than 126,000 helmets manufactured at a Texas prison under a government contract were recalled after inspectors found major defects, including serious ballistic failures, in 2010, according to a report issued Wednesday by the Justice Department's Office of the Inspector General. Even though the government and taxpayers lost $19 million on the defective helmets, ArmorSource, the company responsible for the helmets, was awarded more government contracts even as the Justice IG probe was being conducted.


I suggest that the prisoners, their supervisors, and the Armor Source people be required to wear the helmets. Each must suffer two whacks in the head with a baseball bat wielded by an E6 or above who has served in Iraq or Afghanistan. If they survive the two whacks, no charges will be pressed.

Yes, this is adapted from Casino.
Posted by: Blossom Unains5562 || 08/19/2016 00:00 || Comments || Link || E-Mail|| [483 views] Top|| File under:
India-Pakistan
2 soldiers die in IED blast in Tirah Valley
KHYBER AGENCY - Two soldiers embraced martyrdom and eight others sustained injuries when an Improvised Explosive Device (IED) planted by militants went off here in Koki Khel tehsil of Jamrud in Tirah Valley in the wee hours of Wednesday.

Sources in the security forces, while confirming the incident, said that the soldiers were on their routine patrolling when they were hit by the IED.

Soon after the incident, the reinforcement of troops moved to the site and shifted the wounded to Combined Military Hospital (CMH) Peshawar for medical treatment, sources said.

The deceased were identified as hawaldar Inayat and naik Detaal.

The injured included sepoy Muhammad Din, Imam-ud-Din, Seengar, Mumtaz, Tehsin, lance naik Mohammad Sohail, Naik Muhammad Riaz and hawaldar Muhammad Ameen.

Meanwhile, the Khyber Pakhtunkhwa Governor Eng Iqbal Zafar Jhagra on Wednesday expressed his deep shock and sorrow over the loss of precious lives in Khyber Agency's Rajgal Valley blast.

In a statement, the governor expressed heartfelt sympathies with the members of the bereaved families and said that Pakistani nation stood united with military in the war against terrorism which will be rooted out by force of unity. He said the sacrifices rendered by security forces will not go waist, adding, that the operation against terrorists to curb the wave of militancy and terrorism will continue till elimination of the last terrorist.

He also prayed for eternal peace of the departed souls and courage to the bereaved families to bear the irreparable loss with patience. He also wished early recovery of the injured.

DPO BUNER ESCAPES BLAST

Meanwhile, District Police Officer (DPO) Buner Khalid Mehmood Hamdani survived a terror attack and bomb explosion. However, two of his security guards sustained injuries.

According to details, Hamdani was on way to attend a meeting with DIG Malakand. When he reached Nawagai area located in district Swat, a roadside planted improvised explosive device went off at around 11:30 am soon after the car he was traveling passed through.

Sources said the DPO remained unhurt in the blast, however, one of his security vehicles was reportedly damaged in the blast and two of his security guards sustained injuries. One injured police guard was identified as Nizam while name of the other injured guard could not be ascertained till filing of this report.

The injured police personnel were shifted to hospital, where there condition was stated to be stable. After the blast, sources added, the militants started firing on police and exchange of fire continued for some time. Police retaliated with full force, resultantly the attackers fled away.

Confirming the incident, police officials said the incident happened at Nawagai area which falls in the jurisdiction of district Swat. They said that DPO Buner remained safe in the attack.

Published in The Nation newspaper on 18-Aug-2016
Posted by: badanov || 08/19/2016 00:00 || Comments || Link || E-Mail|| [180 views] Top|| File under:
11 Bad Guys die in Khyber airstrikes
PESHAWAR: At least 11 militants were killed as a result of a joint aerial and ground operation in different parts Khyber Agency, Inter-Services Public Relations (ISPR) said on Thursday.

A statement issued by the ISPR said eight militant hideouts were also destroyed during the operation, which was conducted in Babar Kachkol, Toor Sapar and adjoining areas of Khyber Agency.

This claim, however, could not be independently verified as journalists do not have access to most parts of the restive agency.

Khyber and North Waziristan are among Pakistan's seven semi-autonomous tribal districts near the Afghan border, rife with homegrown insurgents and foreign militants.

Posted by: badanov || 08/19/2016 00:00 || Comments || Link || E-Mail|| [201 views] Top|| File under:
Iraq
Ninevah Nightmares: 25+ die
7 ISIS Turban toes up in airstrikes in Kokjli

(IraqiNews.com) Nineveh – Patriotic Union of Kurdistan (PUK) announced that seven ISIS members were killed in an airstrike carried by the US-led coalition in northern Mosul.

Media official of the Patriotic Union of Kurdistan in Mosul Gayath al-Surji said, "International coalition aviation jets at noon today bombed two vehicles carrying seven ISIS members in Kokjli village near Hayy al-Karamain in northern Mosul, killing them in the spot."

Surji added, "The aerial bombing also completely destroyed the two vehicles."

18 ISIS troops die as Iraqi warbirds pound ISIS convoy near Qayyarah

(IraqiNews.com) Erbil – The spokesman for the 91st Brigade of the army Amin Shikhani announced on Thursday that 18 ISIS men were killed in international coalition shelling to the south of Mosul.

Shaikhani in a press statement said, "International coalition aviation jets targeted seven ISIS vehicles on the highway between Qayyarah and Hamam al-Alil."

Shaikhani added "The operation resulted in the death of 18 ISIS fighters."

A security source in Nineveh province reported earlier on Thursday that a convoy comprises of 30 ISIS tankers had been destroyed in an air strike near Qayyarah south of Mosul.

More on the Ninevah convoy attack from aranews.net

[ARA News] ERBIL – Warplanes of the US-led coalition on Thursday bombed a number of ISIS oil tankers in Iraq's northwestern Nineveh province, local sources and activists reported.

The coalition's air forces hit a convoy of oil tankers that belonged to the radical group of Islamic State (ISIS) in southern Nineveh.

"The airstrikes caused a complete damage to the tankers, followed by huge explosions," head of Nineveh media center Raafat al-Zarari told ARA News.

At least 12 ISIS militants were killed in the operation.

The targeted convoy has reportedly included 25 oil tankers. They were all destroyed in the coalition strikes.

"This was another heavy blow to ISIS's financial capacities, as the group largely relies on the returns of selling oil on the black market after smuggling such tankers to neighboring countries," al-Zarari said.

ISIS Oil Revenues Reduced

The US-led coalition has carried out 303 air strikes against the Islamic State's (ISIS) oil and gas facilities as part of Operation Tidal Wave II since 2014, and has cut down ISIS revenues to $15 million per month.

"Operation Tidal Wave II continues to reduce Daesh's access to revenues from illicit oil and natural gas operations," said the US-led coalition spokesman Colonel Christopher Garver.

"In our estimate, Daesh is [used to be] earning $300 million a month from illicit oil activities. That should have been approximately $30 million a month and we estimate that the reduction from Tidal Wave II operations cuts their revenues by a half to approximately $15 million a month," he said.

The US-led coalition has carried out more than 303 airstrikes since September 2014, targeting ISIS oil and gas facilities.

Speaking to ARA News, Aymenn Jawad Al Tamimi, a research fellow at the Middle East Forum–a US think tank–said the airstrikes have a remarkable effect in the war on ISIS "because the group now controls fewer oil fields, and facilities have been damages and supply routes disrupted."

"But there's no alternative in the end to retaking [oil-rich] Deir ez-Zor. The reduction by half is possible, but in the end the bulk of the loss will come from recapture of Deir ez-Zor oil fields," he said.

However, Al Tamimi said ISIS oil revenues never reached $300 million dollar per month. "At maximum revenues topped $40-50 million a month," he said.

Despite the financial losses, the Islamic State is still trying to fight back, also against the Syrian Democratic Forces (SDF) in Manbij that now control more than 50 per cent of the city on border with Turkey.

"Desperate counter-attacks near Manbij resulted in major ISIL [ISIS] losses. Coalition-partnered SDF now establishing firm foothold in the city," US anti-ISIS envoy Brett McGurk said on Twitter on Thursday.

"We've seen Daesh [ISIS] fighters leaving these previously defended towns to attempt to reinforce Manbij. As the pressure increases against Daesh in Manbij, they are demonstrating more desperation to keep Daesh strategic crossroads open for access outside Syria," Colonel Garver said.

Due to the setbacks on the ground, as a result of successes by the Iraqi army, and Kurdish forces in both Syria and Iraq, ISIS has carried out attacks on civilians in the Middle East and in the West to show their supporters that they still have the ability to strike against their enemies.

"They are the force that's conducting attacks like we saw in Paris, like we saw in Brussels. They're inspiring attacks like we saw in San Bernardino and we saw in Orlando. And this is a force that needs to be dealt with. These are people that they need to not only be defeated on the battlefield, but they're ideology needs to be broken and defeated as well," Colonel Garver added.

"We still have to break the caliphate. We still have to show that they are not worth following from the worst of humanity around the globe, but they would want to do that in our capitals anyway. They would want to do that in Western countries," he concluded.
Posted by: badanov || 08/19/2016 00:00 || Comments || Link || E-Mail|| [183 views] Top|| File under: Islamic State
Anbar Antics: 13 die


12 ISIS Bad Guys die in Iraqi artillery attack

(IraqiNews.com) Anbar – The Iraqi army shelled an ISIS hideout in Heet Island, Anbar, killing 12 ISIS men and destroying a number of machines belonging to the outfit.

Army Colonel Jamal Ahmed al-Anbary, in statement issued to the media, said, "Forces of the Jazeera Operations monitored an ISIS hideout and shelled it, killing 12 members of the organization and destroying several machines of the outfit."

Iraqi kop dies in roadside bomb attack in al-Fallujah

(IraqiNews.com) Anbar – A source in Anbar police revealed that an IED explosion in southern Fallujah killed one policeman and injured two others. The IED was specifically targeted on a police patrol of the region.

Sharing details, the source said, "An improvised explosive device exploded at afternoon today, killing one policeman and injuring two others. The IED blast was targeted on a police patrol that was carrying out a raid and search operation in al-Heraymat, located in southern Fallujah."

"Security forces rushed to the area and transferred the wounded to a nearby hospital and the body of the deceased policeman was transferred to the forensic department," the source added.
Posted by: badanov || 08/19/2016 00:00 || Comments || Link || E-Mail|| [171 views] Top|| File under: Islamic State
Baghdad Bomb and Bullet Bulletin: 3 die

1 dead in bomb attack in Tarmiya

(IraqiNews.com) Baghdad – A blast on Thursday to the north of Baghdad killed at least one person and injured eight others. This was informed by a security source.

Sharing details the source said, "The explosion occurred near a popular market in Tarmiya district."

It may be mentioned here that the security situation in Baghdad and its suburbs is tensed as quite often these areas are left shaken by random blasts and bombings.

Iraqi forces seize munitions cache

(IraqiNews.com) Baghdad – Ministry of Interior announced that the security forces discovered a cache of weapons in Baghdad.

Talking to the press Ministry spokesman Saad Moen said, "Apart from discovering a cache of weapons, the forces also arrested three persons wanted on charges of terrorism. The recovery and the arrests were made from several areas of Baghdad by the officials of Intelligence and Anti-Terrorism Directorates."

"The three persons were arrested from al-Rashidiya and al-Saleekh, north of Baghdad," Moen further said, adding, "The cache was weapons was discovered from al-Latifiya, south of Baghdad."

2 soldiers die in bombing attack in al-Latifiya

(IraqiNews.com) Baghdad – A source in the Ministry of Interior revealed that a bomb blast in southern Baghdad at noon today at least killed two soldiers and injured two others.

Sharing further details the source informed, "A bomb exploded, before noon today, which was targeted at an army patrol while it was passing through al-Latifiya in southern Baghdad. Two soldiers were killed and two others were injured in the blast."

The source added, "Security forces rushed to the area and transferred the wounded to a nearby hospital and the bodies of the deceased to the forensic department."
Posted by: badanov || 08/19/2016 00:00 || Comments || Link || E-Mail|| [156 views] Top|| File under:
Israel-Palestine-Jordan
IDF troops arrest 5, seize weaponry in West Bank raids
[IsraelTimes] Paleostinians detained on terror-related charges as shotgun, homemade grenades and cash confiscated from Nablus

Israeli security forces incarcerated
Please don't kill me!
several suspected bandidos

murderous Moslems

in the northern West Bank overnight Thursday and found thousands of shekels in cash as well as grenades and a shotgun during a search of the suspects' homes.

Two suspects from the northern West Bank city of Nablus were arrested after security forces uncovered a homemade grenade and ammunition during the early morning raid, the army said in a statement Thursday morning.

The overnight sweep was carried out by IDF soldiers, Civil Administration officials and Israel Police.

In the West Bank village of Jaba, IDF soldiers seized a shotgun, ammunition and military equipment, and made one arrest.

Another three Paleostinians wanted by Israel on terrorism-related offenses from the West Bank villages of Bani Naim and Kifl Haris were arrested in the raids.

The suspects and the seized cash were handed over to security forces for further investigation.

Last week, Paleostinian residents of the Deheishe refugee camp outside Bethlehem clashed with Israeli troops after arresting Nidal Abu Aker, a member of the Popular Front for the Liberation of Paleostine terrorist organization.
Posted by: trailing wife || 08/19/2016 03:01 || Comments || Link || E-Mail|| [191 views] Top|| File under:
Syria-Lebanon-Iran
Did The Proxy War In Syria Just Attract Another Big Time US Rival?
[Daily Caller] Chinese officials revealed a desire for closer relations with Syrian counterparts during a meeting over the weekend.

Chinese Rear Admiral Guan Youfei met Sunday with Syrian Defense Minister Fahd Jassem al-Freij in Damascus, reported China's Xinhua News Agency.

China plans to offer its continued support to Syrian President Bashar al-Assad's beleaguered authoritarian regime. "China and Syria's militaries have traditionally maintained a friendly relationship, and China's military is willing to keep strengthening exchanges and cooperation with Syria's military," Guan told al-Freij during the recent Damascus meeting.

Without revealing any specifics, Xinhua's report said that China would provide "military training" and "humanitarian aid" to Syria.

Posted by: Besoeker || 08/19/2016 04:14 || Comments || Link || E-Mail|| [620 views] Top|| File under:
Russia launches third day of Syria strikes from Iran
[AlAhram] Russian bombers launched a third day of air strikes against

holy warriors

in Syria from an Iranian air base, the Russian defence ministry said on Thursday.

The ministry said Tu-22M3 long-range bombers and Su-34 fighter bombers struck Islamic State
...formerly ISIS or ISIL, depending on your preference. Before that al-Qaeda in Iraq, as shaped by Abu Musab Zarqawi. They're very devout, committing every atrocity they can find in the Koran and inventing a few more. They fling Allah around with every other sentence, but to hear the pols talk they're not really Moslems....
targets in the Syrian province of Deir al-Zor.

It said the military aircraft had taken off from bases in both Russia and Iran and destroyed six command posts and a large number of fighters and military equipment.

All the Russian planes returned to base after the strikes, the defence ministry said.
Posted by: trailing wife || 08/19/2016 02:03 || Comments || Link || E-Mail|| [163 views] Top|| File under: Islamic State
Syrian forces continue to hit Kurd positions in Hasakah
[ARA News] HASAKAH – Kurdish neighborhoods in the Syrian northeastern Hasakah city were exposed on Thursday to heavy shelling and airstrikes by the regime forces.

The Assad regime has used warplanes to bomb Hasakah for the first time.

At least five civilians were killed and dozens more wounded in the regime bombardment in the Kurdish-held Kalasseh and Mahatta neighborhoods, informed local sources old ARA News.

Also, the city saw a wave of displacement among the people who tried to head to more stable areas in the province.

Meanwhile, a number of civilians remained stranded in Hasakah's conflicted areas where clashes continued between the Kurdish Asayish forces and the pro-regime troops.

Escalating Tentions
Clashes erupted Tuesday between the Kurds and the Syrian regime forces in the northeastern city of Hasakah. It's unclear how many were killed in the clashes.

Clashes broke out between the Kurdish security police [Asayish] and the pro-regime National Defence Forces in the city centre of Hasakah, near the Hasakah market, after regime forces attacked Kurdish positions on Tuesday afternoon.

Hundreds of civilians fled the market after violence resumed in the city center. Reportedly, several civilians were injured.

"PYD [Kurdish Democratic Union Party] has thus far been trying to bypass the Syrian regime by fostering relations with Russia at the expense of the Syrian state," Ceng Sagnic, a researcher with the Tel Aviv-based Moshe Dayan Center for Middle Eastern and African Studies, told ARA News.

"As such, escalated tensions between PYD and Syrian regime forces are not any surprise," he said.

Moreover, analysts suggest the Syrian government rejects any form of federalism in northern Syria, and is not happy with the plans of the Kurdish-led local administration to move towards federalism in northern Syria and Rojava–announced in March this year.

There have been serious rifts between the two sides over the last few months. In late April, heavy clashes took pace between the regime and the Kurdish security forces.

In late July, there were also clashes between a pro-regime militia and the Kurds.

Furthermore, Kurdish officials blamed the regime for facilitating an ISIS attack in the city of Qamishli on 27 July that killed over 50 civilians.
Posted by: badanov || 08/19/2016 00:00 || Comments || Link || E-Mail|| [223 views] Top|| File under: Govt of Syria
Terror Networks
The Beatings Will Continue: Iraqi Edition


ISIS artillery hits refugee gathering in Salahuddin

(IraqiNews.com) Salahaddin – A security source in Salahaddin province announced on Thursday that 10 civilians were killed and 26 others injured during an ISIS shelling, which was targeted on the gatherings of displaced families at the northern side of the province.

Sharing details the source said, "ISIS shelled the gatherings of families displaced from the areas under ISIS control. Most of the shelling was carried out in al- Asmida area in Baiji district (40 km north of Salahaddin), killing 10 civilians and wounding 26 others. These families fled from Sharqat and the surrounding villages. "

"ISIS has planted explosive devices in the path of the families. The road through which these families flee are dangerous and over the time several civilians have lost their lives as well," further added the source seeking anonymity.

US details ISIS' mayhem committed on Kurds

GENEVA (UN) – A new United Nations report lays bare the widespread and systematic manner in which the Islamic State of Iraq and the Levant (ISIL, Da'esh) has committed "terrible atrocities" against the Yezidi and other ethnic and religious communities, the UN envoy for Iraq said today, calling for the perpetrators to be fully and properly held to account.

Compiled by the UN Assistance Mission for Iraq (UNAMI) and the Office of the UN High Commissioner for Human Rights (OHCHR), the report details heart-wrenching testimony of Yezidi survivors of ISIL atrocities in Iraq since the attack on Sinjar in August 2014, including accounts of systematic and widespread killings, sexual violence and sexual slavery, cruel, inhuman and degrading treatment, forced conversions and forced displacement, among other abuses of international human rights and humanitarian law.

The report contains accounts of those who were among the 308,315 mostly Yezidis who fled Sinjar District. An estimated 360,000 Yezidi remain displaced, with a serious lack of badly needed psychological care.

According to a press statement women interviewed by the UN spoke of being sold multiple times and having their young children and babies snatched from them. One woman told how she was sold to a 26-year-old Syrian ISIL member who raped her regularly for at least 15 days, threatening to kill her daughters if she did not submit.

Another woman was bought and sold to six successive men. She managed to rescue her seven-year-old daughter from the man who tried to abduct her, and tried to keep her safe by cutting off her hair and eyelashes, putting the child in a diaper and telling her to pretend to be mentally ill. However, in spite of this, an ISIL member tried to rape her daughter, driving the woman to attempt to kill her daughter and herself in despair. She eventually escaped with the help of a smuggler.

The report contains many accounts of men being separated from women, and of the mass killings of the captured men. In one instance, up to 600 men were reportedly killed in Tel Afar District. In other instances, members of the Yezidi community were forced to convert to Islam or be killed.

Special Representative and Head of UNAMI Ján Kubiš said the report also notes that approximately 3,500 women, girls and some men, predominantly from the Yezidi community but also a number of other ethnic and religious communities, remain in ISIL captivity.

"Two years after the fall of Ninewa, the Yezidi community continues to be targeted by ISIL. Thousands of men, women and children have been killed or are missing, or remain in captivity where they are subjected to unspeakable sexual and physical abuse," Mr. Kubiš said, adding: "Faced with such evidence, it is of paramount importance that the perpetrators of these heinous acts are fully and properly held to account."

For his part, UN High Commissioner for Human Rights Zeid Ra'ad Al Hussein said the testimony recorded in the report must serve as a clarion call to all members of the international community that "no effort must be spared in ensuring accountability for these terrible crimes and to send a clear message that no one may perpetrate them with impunity."

"I am profoundly concerned at the grave impact that the current conflict is having on civilians, particularly on people from Iraq's ancient and diverse ethnic and religious communities. The experiences recounted by survivors and documented in this report reveal acts of inhumanity and cruelty on an unimaginable scale that constitute a serious and deliberate attack on the most fundamental human rights and are an affront to humanity as a whole," High Commissioner Zeid said.

The report states that the violations and abuses committed by ISIL may amount to war crimes, crimes against humanity and genocide.

"Every effort must be undertaken by the Government of Iraq and the international community, in strict compliance with applicable international humanitarian law and human rights law, to put an end to the human rights abuses being perpetrated by ISIL and to secure the safe release of these civilians," the report states.

"Psycho-social, medical and other forms of support are urgently required, notably for the survivors of sexual violence and sexual slavery. Furthermore, everything feasible must be done to create safe, dignified conditions for the Yezidi, along with [internally displaced persons] from other communities, to return to their places of origin," it adds.
Posted by: badanov || 08/19/2016 00:00 || Comments || Link || E-Mail|| [155 views] Top|| File under: Islamic State
Who's in the News
33
[untagged]
5
Islamic State
2
Sublime Porte
2
Govt of Syria
2
al-Qaeda in Arabia
2
Taliban
1
Ansar Bayt al-Maqdis (IS)
1
Hamas
1
Pirates
1
Houthis
1
Narcos
1
Commies
1
al-Shabaab
1
Govt of Iran
Bookmark
E-Mail Me
The Classics
The O Club
Rantburg Store
The Bloids
The Never-ending Story
Thugburg
RSS Links
Gulf War I
The Way We Were
Bio
Merry-Go-Blog
Hair Through the Ages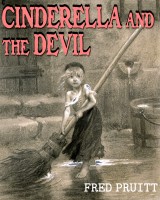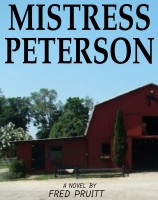 On Sale now!


A multi-volume chronology and reference guide set detailing three years of the Mexican Drug War between 2010 and 2012.

Rantburg.com and borderlandbeat.com correspondent and author Chris Covert presents his first non-fiction work detailing the drug and gang related violence in Mexico.

Chris gives us Mexican press dispatches of drug and gang war violence over three years, presented in a multi volume set intended to chronicle the death, violence and mayhem which has dominated Mexico for six years.
Click here for more information


Meet the Mods
In no particular order...


Steve White
Seafarious
Pappy
lotp
Scooter McGruder
john frum
tu3031
badanov
sherry
ryuge
GolfBravoUSMC
Bright Pebbles
trailing wife
Gloria
Fred
Besoeker
Glenmore
Frank G
3dc
Skidmark
Alaska Paul



Better than the average link...



Rantburg was assembled from recycled algorithms in the United States of America. No trees were destroyed in the production of this weblog. We did hurt some, though. Sorry.
54.163.42.154