Afghanistan
Concerns Raised Over Increase In Child Soldiers
Public concern is mounting over the rising number of teenage and child soldiers joining the ranks of public uprising groups in Badakhshan province.

Numerous children under the age of 15 have confirmed this and said they have participated in many battles.

Muhibullah is one such fighter, who at the age of 15, says he has been fighting alongside public uprising soldiers against insurgents for the past year. He said he has fought many battles in Bharak district of Badakhshan province.

"Taliban hate the local police a lot and if they catch any of them they will behead them or cut off their hands or feet," Muhibullah said.

Muhibullah said that he has lost many friends during battles. He said he fights insurgents but does not get paid to do it.

"I want peace and security for my country – it's not important for me if there is a salary or not," Muhibullah said.

One of the public uprising commanders Pahlawan Agha said that the child and teenage fighters join their ranks on their own accord.

"We never recruit any one by force or by threating; at the moment those who are fighting in the Taliban ranks all are teenagers," said Agha.

Meanwhile, Badakhshan MPs have condemned the practice but have called on responsible institutions to take action to prevent children and teenagers from getting caught up in the war.

"The recruitment of children in military ranks is against the child rights agreement that Afghanistan signed in 1995 ... and the government is responsible to implement all articles of the agreement," said Badakhshan MP Fawzia Kofi.

Badakhshan police said that they will take action against this practice if they find evidence.

"We are trying - if we find such children and teenagers anywhere we will separate them from the ranks and will hand them to their families," said Badakhshan police security chief Mohammad Nabi Bayan.



Video report at the link
Posted by: badanov || 08/20/2016 00:00 || Comments || Link || E-Mail|| [313 views] Top|| File under:
Civilians Paying High Price as Helmand War Continues
Displaced people in Chah-e-Anjir in the war-weary province of Helmand said Friday that they are tired of war and just want peace.

In the past three weeks heavy battles have been ongoing in Helmand between security forces and Taliban.

As a result more than four thousand people have fled their homes and mostly converged on the provincial capital, Lashkargah.

"I came from Nawa district and there was a battle. Our children are still there; no body from government has helped us. Half my family is here and the other half is stuck there and all my belongings were left behind. Now we are living here with nothing," said Khan Zaman, one of the displaced residents.

Chah-e-Anjir's displaced people have said they are in dire straights.

One elderly woman, who fled with her family to Lashkargah, said they are all living in one room without anything, not even a carpet.

"I escaped with only the clothes I was wearing," said Faizullah.

In addition to Nawa residents, thousands from Nad Ali and Chah-e-Anjir have taken refuge in Lashkargah in the past three weeks.

Video report at the link
Posted by: badanov || 08/20/2016 00:00 || Comments || Link || E-Mail|| [149 views] Top|| File under: Taliban
Explosion in Kabul city leaves one wounded
[Khaama (Afghanistan)] An

kaboom

took place in the vicinity of 4th police district of the city earlier this afternoon.

Security officials confirmed the blast took place as a result of a magnetic bomb attached to a vehicle.

Fraidoon Abedi, the head of the Criminal Investigation Department in Kabul
...the capital of Afghanistan. Home to continuous fighting from 1992 to 1996 between the forces of would-be strongman and Pak ISI/Jamaat-e-Islami sock puppet Gulbuddin Hekmayar and the Northern Alliance, a period which won Hek the title Most Evil Man in the World and didn't do much for the reputations of the Northern Alliance guys either....
Security commandment, said the magnetic bomb was planted in an army vehicle.

He said one person in the vehicle sustained minor injuries and no casualties were incurred to the other people.

Pictures emerging from the site of the incident on social media websites shows a Toyota Land Cruiser vehicle damaged as a result of the

kaboom

in Kolola Poshta area of the city.

There has been a considerable rise in the use of magnetic bombs in Kabul city during the recent months as at least 3 people were

maimed

in a similar incident in Kabul city 3 days ago.


Posted by: Fred || 08/20/2016 00:00 || Comments || Link || E-Mail|| [173 views] Top|| File under: Taliban
Taliban rocket kills 2, injures 49 others in East of Afghanistan
[Khaama (Afghanistan)] At least 2 people were killed and 49 others were

maimed

in a rocket attack by Talibs in eastern Kunar province


... which is right down the road from Chitral. Kunar is Haqqani country.....


of Afghanistan.

According to the local government officials, the incident took place in Asabad city, the

picturesque provincial capital

of Kunar province today.

Provincial governor Wahidullah Kalimzai said the Talibs fired the rocket to disrupt the local officials and residents to celebrate the 97th independence day of Afghanistan.
Posted by: Fred || 08/20/2016 00:00 || Comments || Link || E-Mail|| [142 views] Top|| File under: Taliban
Sirte suicide bombers kill 10 as aid flows into liberated areas
[Libya Herald] Islamic State
...formerly ISIS or ISIL, depending on your preference. Before that al-Qaeda in Iraq, as shaped by Abu Musab Zarqawi. They're very devout, committing every atrocity they can find in the Koran and inventing a few more. They fling Allah around with every other sentence, but to hear the pols talk they're not really Moslems....


jacket wallah

s in Sirte today killed 10 soldiers who were part of the Bunyan Marsous operation there. A further 65 were

maimed

according to Misrata Central Hospital where they and the dead were taken. The injuries vary between critical and relatively minor.

According to the Bunyan Marsous (BM) Operations Room, two cars driven by the suicide bombers went kaboom!. The attack happened in west Sirte, near the Gharaibat Bridge.

Misrata TV also reported that BM forces succeeded in thwarting a third

suicide kaboom

in the town. An IS supporter wearing a suicide belt was reportedly stopped by BM forces near the town's District No. 1 and fled. He then went kaboom! without causing any other damage, the channel said.

BM earlier said that it was closing in on the last remnants of IS in the town, seizing District Nos. 2 and 3 and part of No. 1.

Meanwhile,


...back at the Council of Boskone, Helmuth ordered the space pirate fleet to attack Zemblonia...


aid and supplies are moving into liberated areas of the town. A convoy of six trucks with humanitarian and medical relief aboard arrived yesterday from Misrata, according to Libyan news agency LANA.. The supplies, organised by the

Red Islamic Thingy

, included food packages for families who had remained in Sirte.


Posted by: Fred || 08/20/2016 00:00 || Comments || Link || E-Mail|| [172 views] Top|| File under: Islamic State
Clashes in Emsalata after IS suspect arrested
[Libya Herald] There were

festivities

today in the far eastern Jebel Nafusa town of Emsalata between the local military council forces and a group intent of freeing an alleged Islamic State
...formerly ISIS or ISIL, depending on your preference. Before that al-Qaeda in Iraq, as shaped by Abu Musab Zarqawi. They're very devout, committing every atrocity they can find in the Koran and inventing a few more. They fling Allah around with every other sentence, but to hear the pols talk they're not really Moslems....
(IS) supporter, incarcerated
Please don't kill me!
after he had arrived from Benghazi for a family wedding.

Aiman Abdullah is reported to have been detained three days ago at a checkpoint to the south of Ensalata near the area inhabited by the Shaafyin tribe. He was arrested by members of the military council who had been tipped off about his presence in the area. It is claimed that after his arrest, photos of IS members in both Benghazi and Sirte were found on his mobile phone.

Members of the Shaafyin tribe to whom he is related then went to the military council to demand Abdullah's release. However,


there's more than one way to skin a cat...


he was not there and the head of the council Abdulrahman Al-Safih has reportedly denied any knowledge of his whereabouts.

In response two days ago, the Shaafyin allegedly kidnapped three members of the military council's forces, including Abdulrahman Al-Safih's brother, saying that they would not release them until Abdullah was free. The military council, however, then detained Abubakr Rajab Khalifa, another member of the Shaafyin tribe.

With

festivities

today, local elders have been trying to find a way to calm the situation.

Last year there were allegations by officials in Tripoli


...a confusing city, one end of which is located in Lebanon and the other end of which is the capital of Libya. Its chief distinction is being mentioned in the Marine Hymn...


that Emsalata had become a growing centre of IS activity.


Posted by: Fred || 08/20/2016 00:00 || Comments || Link || E-Mail|| [161 views] Top|| File under: Islamic State
Fresh tension in Tripoli's Abu Sleem district
[Libya Herald] Armed vehicles and tanks have appeared on roads around the Tripoli


...a confusing city, one end of which is located in Lebanon and the other end of which is the capital of Libya. Its chief distinction is being mentioned in the Marine Hymn...


's Abu Sleem district including the elevated section of the airport road. They are said to be belong to local strongman Abdul Ghani Al-Kikli (also known as Ghneiwa).

It is rumoured that the show of force is in preparation for a fresh attack by Ghneiwa agaisnt the rival Abu Sleem militia, the Salah Al-Burki brigade.

Both have been clashed several times before, the most recent being on 24 June when each accused the other of targeting its supporters. The rivalry between the two former Libya Dawn


...aka Fajr Libya, the Islamist operation launched to counter that of General Khalifa Haftar (Operation Dignity). It is made up of the Libya Shield militia (Misrata and Moslem Brotherhood), Libya Revolutionaries Operations Room (Moslem Brotherhood), and Tripoli Brigade (close to Abdul Hakim Belhaj, head of Al-Watan party). Financing and moral support come from Turkey and Qatar...


allies is fuelled by the fact that most of Burki militia are originally from Misrata while many of the Kikli brigade come from Kikla in the Jebel Nafusa, although they staunchly proclaim their loyalty to Tripoli.

Meanwhile,


...back at the mall, Clarissa spent the day shopping for new underwear. Tonight was going to be a special occasion...


in the same Abu Sleem district today, an

gang

attacked the local headquarters of Hatif Libya Telecommunications and cut communications to large parts of the south, east and west of the country. A source from the company has told the Libya Herald that he and his colleagues could not understand why this had been done.

"They have switched off all equipment and the only lines working now are those not connected to this station," he said.


Posted by: Fred || 08/20/2016 00:00 || Comments || Link || E-Mail|| [169 views] Top|| File under: Islamic State
Warplanes bomb civilians once again in Benghazi's Ganfouda district
[Libya Observer] Saraya Center, the media arm of the Benghazi Shura Council, said foreign warplanes bombed Wednesday the besieged Ganfouda district leaving deaths and injuries among civilians as the Arclight airstrikes hit houses and buildings used by the Shura Council, including a location used as a jail for former regime followers.

30 civilians at least

were maimed

due to the Arclight airstrikes on houses and buildings, while 15 prisoners were killed as the jail building collapsed while they are inside due to the Arclight airstrikes that hit it.

The foreign aircraft, in support of Khalifa Haftar


... served in the Libyan army under Muammar Qadaffy, and took part in the coup that brought Qadaffy to power in 1969. He became a prisoner of war in Chad in 1987. While held prisoner, he and his fellow officers formed a group hoping to overthrow Qadaffy. He was released around 1990 in a deal with the United States government and spent nearly two decades in the United States, gaining US citizenship. In 1993, while living in the United States, he was convicted in absentia of crimes against the Jamahiriya and sentenced to death. Haftar held a senior position in the anti-Qadaffy forces in the 2011 Libyan Civil War. In 2014 he was commander of the Libyan Army when the General National Congress (GNC) refused to give up power in accordance with its term of office. Haftar launched a campaign against the GNC and its Islamic fundamentalist allies. His campaign allowed elections to take place to replace the GNC, but then developed into a civil war. Guess you can't win them all...


, continue to bombard Ganfouda causing tens of deaths and injuries from the local and foreign residents that are still stranded in the district.


Posted by: Fred || 08/20/2016 00:00 || Comments || Link || E-Mail|| [225 views] Top|| File under: Arab Spring
Egypt Sentences 418 for Supporting Muslim Brotherhood
[Asharq al-Aswat] An Egyptian military court has sentenced on Thursday 418 supporters of the banned

Moslem Brüderbund

to prison terms from two years to life imprisonment for involvement in violence in 2013.

A judicial source said that the court sentenced 350 defendants in absentia to 25 years, while 68 defendants present were sentenced up to 10 years.

President Mohammed Mursi was deposed following protests sparked against him after one year of his presidency. Authorities accuse his supporters of getting involved in aggressive activities that are occurring in Egypt since then.

Egypt banned

Moslem Brüderbund

and recognized it as a terrorist organization in December 2013; thousands of supporters are being prosecuted for involving in aggression incidents.

The Public Prosecution referred the defendants to military court in May, knowing that they have the right to appeal sentences.


Posted by: Fred || 08/20/2016 00:00 || Comments || Link || E-Mail|| [154 views] Top|| File under: Muslim Brotherhood
Arabia
Military camp in Yemen's besieged Taiz liberated
[ENGLISH.ALARABIYA.NET] An eastern neighborhood which includes al-Mkelkl military camp in the besieged city of Taiz has been liberated on Friday from the Iran-backed Houthi
...a Zaidi Shia insurgent group operating in Yemen. They have also been referred to as the Believing Youth. Hussein Badreddin al-Houthi is said to be the spiritual leader of the group and most of the military leaders are his relatives. The Yemeni government has accused the Houthis of having ties to the Iranian government, which wouldn't suprise most of us. The group has managed to gain control over all of Saada Governorate and parts of Amran, Al Jawf and Hajjah Governorates. Its slogan is God is Great, Death to America™, Death to Israel, a curse on the Jews ...
militia group, a resident and Al Arabiya News Channel's correspondent reported.

Forces loyal to the internationally recognized government of President Abed Rabbu Hadi with the backing from the Saudi-led Arab Coalition freed Sala neighborhood, Mohammed al-Muntasir, a local resident, told Al Arabiya English.

Muntasir said the advancement of Yemeni forces into the militia controlled areas has been "delicately slow due to the congestion of residential areas and the mountainous area."

The southwestern city of Taiz is located between the Houthi-held capital Sanaa and the southern port city of Aden, which Hadi loyalists had recaptured from the militia group.

An activist who spoke under the condition of anonymity told Al Arabiya English that Houthis began to randomly shell residential areas on Thursday after losing several strategic positions in the western parts of Taiz.

Taiz has plunged into a serious humanitarian crisis after suffering months-long siege under the Houthis with the United Nations


...a lucrative dumping ground for the relatives of dictators and party hacks...


warning over the lack of food and medical supplies.
Posted by: Fred || 08/20/2016 00:00 || Comments || Link || E-Mail|| [195 views] Top|| File under: Houthis
Bangladesh
Pro-JMB 'Ansar Rajshahi' targets Hindus
[Dhaka Tribune] Absconding JMB leader Shariful Islam Khalid, a Rajshahi University student who was allegedly involved in the murder of his teacher Prof AFM Rezaul Karim, is one of the organisers of a new

Lion of Islam

outfit named Ansar Rajshahi raised in Baghmara area, police have claim

Police have gathered evidence that the outfit prepared a list of local Hindus and secularists, and finalised plans to kill a doctor, Nirendranath Sarker. The members communicate with each other through secured messaging application Threema and social media website Facebook.

The

Sherlocks

, however, are yet to know when the group started work and the possible number of its members.

They came to know about the outfit after questioning two cousins of Shariful ‐ Aminul Islam Rumi, 23, and Enamul Huq Sabuj, 22, of Sreepur Khamarpara vilage under Baghmara.

The duo were nabbed
Youse'll never take me alive coppers!... [BANG!]... Ow!... I quit!
on Monday night and produced before a Rajshahi court the following day with a five-day remand prayer for each. The hearing may take place next week, according to court sources.

During interrogation, Rumi disclosed the names of three of his associates in Ansar Rajshahi ‐ Rawshan Ali alias Akash, of Parbhangura under Pabna's Bhangura; Abu Ibrahim alias Tareq alias Ripon, and Md Bulbul alias Alamin alias Billal of Boalia in Rajshahi.

Since last year, the JMB members have killed at least seven Hindu priests across the country while threatened several dozen Hindus and Christians with death. The outfit also launched attacks on three Christians in the northern districts. Two of them were killed.

Known as a stronghold of outlawed JMB, Baghmara saw a deadly

kaboom

on a local Ahmadiyya mosque on December 26 last year that killed the JMB

suicide kaboom

er and injured 10 devotees. In 2004, JMB second-in-command Siddiqul Islam alias Bangla Bhai established a reign of terror in the area by killing and torturing scores of people.

Shariful alias Rahat alias Talha, 25, has remained missing for the last 15 months, his family members say. He is the son of Abdul Hakim of Sreepur Khamarpara. He was a student of English department at Rajshahi University. Police claim that he was one of the JMB operatives who hacked Prof Rezaul to death near his house in Shalbagan area on April 23.

The family members of Shariful filed a general diary with the police on July 4 seeking information about him. He used to meet Rumi and Sabuj regularly before he going missing last year.

The RMP authorities on July 29 announced Tk1 lakh bounty for Shariful and another JMB

Lion of Islam

‐ Nazrul Islam alias Bike Hassan who was wanted in 11 cases filed over the recent

shootout

with the DB police in Rajshahi on August 1.

Families unaware of

Lion of Islam

link
Rumi's family claims his father Saiful Islam was picked up by plainclothes police from the house at Sreepur Khamarpara village around 1am on August 11. Rumi fled the house sensing the presence of the police.

At that time, police allegedly asked the family to hand over Rumi to them to ensure release of Saiful, and they complied with the condition. They went to the

cop shoppe

around 11am along with Rumi and the police let Saiful go.

Rumi's mother Tayejan Begum said that her son used to say prayers at the local mosque regularly and work with his father in the field. "He was introvert ... was not attentive in his studies."

Tayejan said that she had no idea what Rumi and Shariful used to do apart from studies. She claimed that Rumi was innocent and demanded that the people behind Ansar Rajshahi be arrested immediately.

A local grocer Ali Hossain said that Rumi and Sabuj used to go to his shop for chat. "They were very close to their cousin Shariful," he told the Dhaka Tribune.
Posted by: Fred || 08/20/2016 00:00 || Comments || Link || E-Mail|| [183 views] Top|| File under: Jamaat-ul-Mujahideen Bangladesh
Caucasus/Russia/Central Asia
ISIS claims first terror attack in Russia after two jihadis armed with guns and axes injure two traffic cops
[Daily Mail, Where America Gets Its News] ISIS has claimed its first terror attack on Russian soil after jihadis armed with a gun and axes attempted to storm a traffic police checkpoint outside Moscow.

Two

coppers

were

maimed

during the assault late on Wednesday on the motorway in Balashika.

Russian officials confirmed two

bad boyz were potted

during the attempted attack.

The ISIS news agency Amaq released a short video featuring the two

bully boyz

they named as Uthman Mardalov and Salim Israilov.

The pair declared allegiance to ISIS leader His Supreme Immensity, Caliph of the Faithful and Galactic Overlord, Abu Bakr al-Baghdadi


...formerly merely the head of ISIL and a veteran of the Bagram jailhouse. Looks like a new messiah to bajillions of Moslems, like just another dead-eyed mass murder to the rest of us...


during the one-and-a-half minute clip.

The pair were wearing hoodies and spoke both Russian and Arabic.

During the video, the pair claimed they wanted to take

Dire Revenge

for Russia killing

Moslem

s in the Middle East.

Russia has been bombing

murderous Moslems

in Syria since September last year, part of a military campaign in support of
Hereditary President-for-Life Bashir Pencilneck al-Assad


Lord of the Baath...


ISIS called on its members to carry out jihad or holy war in Russia in a YouTube video last month, after which the Kremlin said such threats would not affect its fight against international terrorism.

'We have taken the path of jihad on the orders of our Amir Abu Bakr al-Baghdad

'We have called this operation "

Dire Revenge

operation". Revenge for you bombing our brothers, because you kill our brothers every day in Syria and Iraq. ... This will be the start of everything that will come to you.'
Uthman Mardalov and Salim Israilov were active on jihadist websites and came from the mainly

Moslem

North Caucasus republic of Chechnya, a source in Russian security forces told Interfax news agency on Friday.
Posted by: Fred || 08/20/2016 00:00 || Comments || Link || E-Mail|| [256 views] Top|| File under: Islamic State
Europe
22 girls assaulted at Stockholm festival
h/t Instapundit


Police confirmed they have received 22 reports from women saying they have been attacked during the We are Stockholm event.

Officials said seven complaints came on the festival's first day on Tuesday this week, with another 15 reported by Thursday.

Stockholm police added the figure was expected to increase as the event is still ongoing.
So, how does it feel to have your own "Palestinians"?
Posted by: g(r)omgoru || 08/20/2016 05:16 || Comments || Link || E-Mail|| [513 views] Top|| File under:
Man Held over Stabbing of Jewish Man in Strasbourg
[AnNahar] A mentally disturbed man shouting "Allahu Akbar" stabbed a Jewish man in the northeastern French city of Strasbourg on Friday, police and Jewish community sources said.

The victim, a 62-year-old retiree who was wearing a kippa skullcap, was stabbed in the abdomen in the city's Jewish quarter by a man with a record of anti-Semitic violence, Strasbourg's chief rabbi, Rene Gutman, told AFP. The victim was admitted to hospital but Gutman said his injuries were not life-threatening.

Several witnesses said the attacker shouted "Allahu Akbar" (God is greatest) as he set upon his victim with a knife.


"So why did this man stab this Jew, Herr Capitan?"
"We are never always sure, of course, but I think it is 'mental problems', Herr Journalist."
"Ack. It must be so. I thank you for the quote, Herr Capitan."
"I am merely doing my duty, Herr Journalist, as are you."

The local prosecutor's office confirmed the alleged attacker's arrest and said an investigation had been launched.

Police have not commented on the motive for the assault, but said the suspect, a man in his forties, had a history of mental health problems. In 2010, he attacked another kippa-wearing Jewish man in Strasbourg, beating him with an iron bar in a public square. Put on trial for attempted murder, he was considered to be not mentally responsible for his acts under criminal law and detained in a psychiatric hospital. Prosecutors at the time said the aggressor believed himself to be "the victim of a Jewish conspiracy" which he blamed for "all his misfortunes."
A

Moslem

man stabbed a 65-year-old Jewish man in Strasbourg,

La Belle France

on Friday, calling out "Allahu Akbar" while doing so. The attacker used a kitchen knife with a 10-centimeter-long blade to wound the victim, a member of the Chabad community.
Posted by: trailing wife || 08/20/2016 00:00 || Comments || Link || E-Mail|| [236 views] Top|| File under:
India-Pakistan
Police arrest JSMM activists involved in terrorist activities
HYDERABAD: Senior Superintendent Police (SSP) Irfan Ali Baloch said on Friday police arrested two activists of a Sindhi nationalist organisation for their alleged links with Research and Analysis Wing (RAW) and subversive activities to sabotage China-Pak Economic Corridor (CPEC).

The apprehended individuals, identified as Noor Hassan Bhachho and Masroor Thebo, possessed improvised explosive devices (IED), the SSP told media during a press conference.

"The arrested individuals were being funded by India to weaken CPEC. Their accomplice Abdul Rehman Pirzada fled during the raid in the area of Fort police station," said the SSP, adding that the culprits belong to the banned Jeay Sindh Muttahida Mahaz (JSMM).

One pistol and seven improvised grenades were also seized from the two activists and according to reports the two activists were arrested a couple of days ago from different areas.

While the SSP claimed that the arrested are affiliated with JSMM, Jeay Sindh Qaumi Mahaz (Bashir) (JSQM-B) senior leader Dr Niaz Kalani said that Noor Hassan Bhachho is party's Hyderabad chapter's sitting general secretary and Masroor Thebo is also a senior activist.

Pirzado, who escaped the raid, has gone in hiding after police's raid on his house and denied that JSQM-B's role in the alleged activities.

"We neither celebrated nor boycotted Independence Day celebrations and we don't agree with their way of politics", he said

Baloch, however, was of the opinion that the arrested individuals will lead police to those involved in the recent attack on Rangers in Larkana which killed one.

"JSMM activists raise slogans of 'go China go' in their rallies", SSP alleged.

They are likely to provide a clue of those who attacked a Chinese national in Karachi sometime back, he further said.

Baloch also said that the activists have confessed of being involved in August 14 IED blast underneath Sakhi Abdul Wahab Shah flyover in the area of Fort police station which injured nine.

"Noor Hassan lives in the same area where this act was carried out", SSP said.

The SSP denied Kalani's claim that accused are not with JSMM.

"They take shelter of JSQM-B. All those who are presently working in JSMM have mostly been part of JSQM-B or Arisar group", he told Dawn.com over phone when he was confronted with Kalani's rebuttal.

"They [JSMM] planned a "go China go" rally in Sann as well", he said.

Shafi Burfat leads JSMM, formed in 2000, after having served in JSQM-B.

He previously worked as the Jeay Sindh Students Federation general secretary
Posted by: badanov || 08/20/2016 00:00 || Comments || Link || E-Mail|| [202 views] Top|| File under:
Iraq
Iraqi forces push Islamic State out of western Iraqi town
[WASHINGTONPOST] Iraqi forces pushed Islamic State
...formerly ISIS or ISIL, depending on your preference. Before that al-Qaeda in Iraq, as shaped by Abu Musab Zarqawi. They're very devout, committing every atrocity they can find in the Koran and inventing a few more. They fling Allah around with every other sentence, but to hear the pols talk they're not really Moslems....
fighters out of a pocket of territory near the key western city of Ramadi on Friday evening, the military said, following a string of recent victories against the Sunni

holy warrior

group in the sprawling western Anbar desert.

Iraqi forces are now largely moving north, ahead of an eventual push on the country's second-largest city of djinn-infested Mosul
... the home of a particularly ferocious and hairy djinn...
, which has been under Islamic State group's control for the past two years. Mosul is also the IS's last remaining urban bastion in Iraq.

The development came as a powerful Iraqi Shiite

holy man

in Baghdad expressed discontent with the country's new ministers appointed this week, after months of political wrangling -- a reflection of the still simmering political crisis.

The town retaken Friday from IS -- Khaldiyah, 55 miles (90 kilometers) west of Baghdad -- lies between Ramadi and Fallujah,
... the City of Mosques, which might have somthing to do with why it's not called Center of Prosperity or a really nice place to raise your kids...
the two key cities in Anbar province retaken from IS by Iraqi security forces over the last year.
Posted by: Fred || 08/20/2016 00:00 || Comments || Link || E-Mail|| [245 views] Top|| File under: Islamic State
Israel-Palestine-Jordan
Hamas idiot rearrested three days after release
[Ynet] Sufian Bakri Abdu, the terrorist who was released three days ago from prison after a 14 year sentence, was jugged
Please don't kill me!
Friday morning by Jerusalem Police on suspicion of incitement and supporting a terrorist organization.

According to police, he was arrested in the East Jerusalem neighborhood of Jabel Mukaber following a celebration for his release in which he was waving

Hamas, always the voice of sweet reason,

flags and calling for violence against Israel. Abdu was brought to HaShalom Court in Jerusalem, where he was remanded into custody until Monday.


Herewith the original fiendish plot:

Abdu was arrested in August 2002 after he planned the poisoning attack and colluded with Utman Said Kianyah from Silwan, a chef in Jerusalem's downtown Cafe Rimon. The two agreed that Abdu would provide Utman with the poison who would then put it in the cafe customers' food and drinks.

The poison was supposed to go into effect 15 hours after being consumed making it more difficult for authorities to identify traces of deliberate poisoning, making cardiac arrest a more plausible cause of death.

During the investigation, police showed that Abdu had made contact by email with various Hamas activists and expressed his willingness to assist the organization, where he was appointed to be in charge of the forum on Hamas's website. Abdu also recruited Mussa Nasser, who in turn raised money and recruited another friend, an Egyptian engineer, to assist in building rockets.
Posted by: trailing wife || 08/20/2016 00:24 || Comments || Link || E-Mail|| [173 views] Top|| File under: Hamas
Four dead as Palestinian police clash with gunmen
[ENGLISH.ALARABIYA.NET] Paleostinian police searching for weapons clashed with

gunnies

in the West Bank city of Nablus into Friday morning, leaving four people dead, Paleostinian officials said.

The firefight erupted on Thursday evening after officers entered Nablus's Old City, a densely populated warren of alleyways that was one of the flashpoints of the second Paleostinian uprising between 2000 and 2005.

The shooting was still continuing on Friday morning, security forces

front man

Adnan al-Damiri said. Nablus governor Akram Rajub said that two police had been killed in the operation as well as two

gunnies

, both of whom he said were on a police wanted list.

Under the 1993 Oslo accords with Israel, Paleostinian police are only authorized to operate in 18 percent of the occupied West Bank, encompassing most of the major Paleostinian towns, including Nablus.

The northern West Bank has seen a number of Paleostinian police raids in recent months. The area has witnessed factional infighting within the ruling Fatah movement of Paleostinian president the ineffectual Mahmoud Abbas


... a graduate of the prestigious unaccredited Patrice Lumumba University in Moscow with a doctorate in Holocaust Denial...


.

Posted by: Fred || 08/20/2016 00:00 || Comments || Link || E-Mail|| [165 views] Top|| File under: Palestinian Authority
Southeast Asia
Singapore detains two "Syria-bound militants" without trial
[Ynet] Two Singaporeans who the government says intended to travel to Syria to fight for ISIS have been detained under a colonial-era law that allows suspects to be held without trial.

Singapore has been on heightened vigilance since Indonesian police incarcerated
Drop the heater, Studs, or you're hist'try!
a group of men they believed were plotting a rocket attack on the wealthy city-state with the help of a Syrian-based ISIS

Death Eater

.
A major financial centre and the most westernised society in Southeast Asia, multi-ethnic Singapore is increasingly seen as a target for radicalised religious

Death Eater

s, authorities say.

Rosli bin Hamzah, a 50-year-old car washer, and Mohammed Omar bin Mahadi, a 33-year-old waste truck driver, received two-year detention orders this month, the Ministry of Home Affairs said in a statement.

Both had been radicalised, the ministry said, adding they were prepared to die as

deaders

in Syria.

Singapore, which has not suffered a

Death Eater

attack in decades, deploys extensive surveillance and is largely seen as one of the safest countries in the world. But some critics say security comes with a cost to civil liberties.

The Internal Security Act, under which the two were held, has been criticised by rights groups for allowing detention without trial.

Authorities have detained or repatriated dozens of people in the past year, most of them migrant Bangladeshi workers, for suspected links to

Death Eater

fund-raising or other "terrorism-related activities".
Posted by: trailing wife || 08/20/2016 00:24 || Comments || Link || E-Mail|| [189 views] Top|| File under: Islamic State
Uighur Fighting with Indonesian Radicals Shot Dead
[AnNahar] Indonesian security forces have

rubbed out

a suspected Uighur radical, an official said Thursday, the latest member of the mostly

Moslem

Chinese minority killed fighting with

Lions of Islam

in the archipelago.

Police said the man, who died in a shootout on a mountainside Wednesday, was the last of a handful of Uighurs who had joined

Death Eater

group the Eastern Indonesia Mujahideen on central Sulawesi island.

Several members of the minority, who allege decades of religious and political repression in China, had already been

rubbed out

by security forces while four others were caught on the island as they sought to join the group.

The group's leader Santoso was killed in a firefight with troops last month, ending a years-long hunt for the

Moslem

-majority country's most wanted

bad boy

and best known Islamic State
...formerly ISIS or ISIL, depending on your preference. Before that al-Qaeda in Iraq, as shaped by Abu Musab Zarqawi. They're very devout, committing every atrocity they can find in the Koran and inventing a few more. They fling Allah around with every other sentence, but to hear the pols talk they're not really Moslems....
(IS) group supporter.

National police chief Tito Karnavian announced the latest death Thursday, saying the

bad boy

"was killed in a shootout and we found an M16 (rifle) on him."

Another suspected

bad boy

escaped, he said.

Indonesian

Lions of Islam

fighting with IS in Syria are believed to have plotted with

Death Eater

networks back home to send Uighurs in Southeast Asia to Indonesia to join up with Santoso, according to analysts.

Santoso, whose group was known for launching attacks on domestic security forces from jungle bases around the city of Poso, was killed after authorities sent thousands of police and soldiers to track him down in a major operation.

Authorities are now hunting the remnants of his group, with just 14 members still believed to remain.

Indonesia suffered a string of Islamic

Death Eater

attacks in the early 2000s, including the 2002 Bali bombings which killed more than 200, prompting authorities to launch a crackdown that weakened the most dangerous networks.

However IS has proved a potent new rallying cry for the country's radicals, and analysts believe cells linked to the jihadists pose a greater threat than Santoso's dwindling band of

bad boy

s.
Posted by: trailing wife || 08/20/2016 00:00 || Comments || Link || E-Mail|| [199 views] Top|| File under: Islamic State
Syria-Lebanon-Iran
Iran executes 3 men charged with terrorism
Iran's Judiciary has confirmed that three people, charged with terror attacks, were executed on Aug. 17.

The executed men killed three policemen in a terror attack in Iran's south-western province of Khuzestan, Amanat Behbahani, an official with the province judiciary said, YJC news agency reported Aug. 18. The men were also involved in other "terrorist acts," the official added.

Iranian media identified the executed men as Ghais Obidawi, Ahmad Obidawi and Sajad Obidawi. Behbahani said other convicts of the case were given prison sentences.

In April 2015, three police officers were killed when gunmen opened fire on a temporary police station at a park in the city of Hamidiyeh, about 25 kilometres west of the provincial capital city of Ahwaz.

Murder, rape, armed robbery and trafficking of drugs in quantities in excess of 5 kilograms are among the crimes punishable by death in Iran. Iran ranks second, after China, in terms of the number of executions in the world.
Posted by: Steve White || 08/20/2016 00:00 || Comments || Link || E-Mail|| [141 views] Top|| File under: Govt of Iran
Coalition Aircraft Sent to Hasaka, ISIS Pulls Families Out of Towns in Syrian North
[Asharq al-Aswat] U.S.-led coalition aircraft were sent near the northeastern city of Hasaka, Syria to protect coalition ground forces in response to an earlier bombing by Syrian jets on August 18, a Pentagon official said on Friday.

On the other hand ISIS combatants have evacuated their families from a Syrian town at the Turkish border near a city that they recently lost to U.S.-backed militias, a monitor group reported on Friday, a sign they may be preparing to face an attack there.

Last week's advance by the Syrian Democratic Forces (SDF) of Manbij, 40km to their south, has left ISIS fighters in Jarablus in danger of being cut off from the

bully boy

group's main stronghold.

The town is located at the eastern edge of an ISIS stretch 55km along the Turkish border, and could be encircled by any SDF thrust northwards from its positions further to the west. SDF positions on the Euphrates already look directly across to Jarablus on the opposing bank.

More than 50 families of ISIS fighters and leaders arrived in the group's stronghold of Raqqa from Jarablus and the larger town of al-Bab, between Manbij and Aleppo, the Syrian Observatory for Human Rights, a U.K.-based war monitor, said.

Separately, a senior Syrian rebel source told

Rooters

that ISIS was moving personnel out of Jarablus.

The SDF have not yet declared what their next target will be after capturing Manbij.

A successful advance north could cut ISIS ate off from the Turkish border, while a thrust west could threaten al-Bab, an important Islamic State
...formerly ISIS or ISIL, depending on your preference. Before that al-Qaeda in Iraq, as shaped by Abu Musab Zarqawi. They're very devout, committing every atrocity they can find in the Koran and inventing a few more. They fling Allah around with every other sentence, but to hear the pols talk they're not really Moslems....
stronghold.

After Manbij fell to the SDF, some local fighters announced they had established a military council for al-Bab, signaling they believed an assault on ISIS in the town would soon take place. The SDF denied having any links to the council.

The U.S.-backed SDF is made up of both Kurdish fighters, including the YPG militia, and local Arab

gang

s. It has denied any links to a military council established last week.

Kurdish forces attempt to advance on government-controlled Hasakah

[ALMASDARNEWS] The Kurdish police (Asayish), backed by the People's Protection Units (YPG), launched a new assault inside the Guweiran District today, targeting the positions of the pro-government "National Defense Forces" (NDF) near the Al-Askari axis.

In response to this Asayish/YPG attack in eastern Hasakah City, the Syrian Arab Air Force launched their first Arclight airstrike of the day, hitting the Kurdish forces at the Askari District.

This imperative Arclight airstrike managed to help the National Defense Forces repel the Asayish/YPG assault on their positions in the Guweiran District, while also alleviating the pressure applied on their front-lines.

Sporadic

festivities

are still being reported at several axes in Hasakah City, as the Kurdish forces continue their offensive against the National Defense Forces.

Pro-government forces advance in Hasakah

[ALMASDARNEWS] The National Defense Forces (NDF) advanced in the city center of the

scenic provincial capital

of Hasakah province seizing control of the New Hospital and Amal in the Marsho area.

In addition to that, the NDF managed to capture 14 Asayish fighters near Marsho. This escalation in violence in the usually peaceful city comes after Kurdish Asayish fighters assaulted NDF fighters and imprisoned family members of the pro-government paramilitary force during the night.

The Syrian Army has yet to fully intervene in the conflict with the exception of 10 Arclight airstrikes targeting Asayish headquarters and movements in the city.

US military on high alert after Syrian Air Force nearly bombs their personnel

[ALMASDARNEWS] The US-led Coalition quickly scrambled their warplanes on Friday night near the

lovely provincial capital

of the Al-Hasakah Governorate after a Syrian Su-24 almost struck their positions.

According to a statement released by the US-led Coalition, a Syrian Su-24 dropped bombs "dangerously near" the US Special Forces personnel that are currently embedded with the People's Protection Units (YPG) in the Al-Hasakah Governorate.

This close-call on Friday night marks the first time that the U.S. military personnel have been in the vicinity of a Syrian Air Force strike.

The situation in Hasakah City remains very tense after both the government-backed "National Defense Forces" (NDF) and the Kurdish police (Asayish) traded offensives on Friday.
Posted by: Fred || 08/20/2016 00:00 || Comments || Link || E-Mail|| [236 views] Top|| File under: Islamic State
ISIS recaptures key town in northern Aleppo
[ALMASDARNEWS] The Islamic State
...formerly ISIS or ISIL, depending on your preference. Before that al-Qaeda in Iraq, as shaped by Abu Musab Zarqawi. They're very devout, committing every atrocity they can find in the Koran and inventing a few more. They fling Allah around with every other sentence, but to hear the pols talk they're not really Moslems....
of Iraq and Al-Sham (ISIS) recaptured the key northern Aleppo town of Al-Rai on Friday morning after losing it just 24 hours prior to the

Salafist tough guys

.

ISIS was able to recapture the rural town of Al-Rai after launching a rapid counter-offensive on Friday, leaving the

Salafist tough guys

of Jaish Al-Tahrir and Jabhat Al-Shamiyah very little time to fortify the area.

In addition to recapturing Al-Rai, the terrorist group was also able to reclaim the Al-Rai Grain Silos and nearby hilltops that were seized by the

Salafist tough guys

on Thursday.

Syrian Army, Hezbollah launch new attack at key military site in southern Aleppo

[ALMASDARNEWS] Aleppo, Syria (10:15 A.M.) ‐ Minutes ago, the Syrian Armed Forces, backed by Hezbollah, launched a new assault at the strategic Artillery Academy in southern Aleppo after sending a large number of reinforcements to this front yesterday.

Led by the Syrian Arab Army's Republican Guard and Hezbollah, the pro-government forces stormed the eastern perimeter of the Artillery Academy, where they were confronted by a large contingent of Jaish Al-Fateh (Army of Conquest)

holy warrior

s.

No gains have been reported at the Artillery Academy thus far; however, the Syrian Armed Forces and Hezbollah are still in the first phase of their assault on this imperative military installation.

Meanwhile,


...back at the hanging, Butch continued with his last words, trying not to repeat himself too often......


south of Aleppo City, the Syrian Armed Forces, alongside the Islamic Revolutionary Guard Corps (IRGC) and Harakat Al-Nujaba (Iraqi paramilitary), launched a new assault on the village of Al-Qarassi.

Al-Qarassi is considered the gateway to the strategic town of Khan Touman; and if captured by the Syrian Armed Forces, it will give them fire control over the Aleppo-Damascus Highway (M-5 Highway).
Posted by: Fred || 08/20/2016 00:00 || Comments || Link || E-Mail|| [177 views] Top|| File under: Islamic State
Syrian Army advances in Daraya amidst total collapse of jihadist defenses
[ALMASDARNEWS] The Syrian Army's elite 4th Mechanized Division continues its advance on the rebel stronghold of Daraya that lies on the western fringes of the nation's capital.

The advance allowed the Syrian Army to capture 24 building blocks in the southern sector of the rebel-held enclave in the embattled city. It is important to note that the Syrian Army is in control of the majority of the Damascene town following major advances in the Ajnad Al-Sham and Islam Martyrs stronghold.
Posted by: Fred || 08/20/2016 00:00 || Comments || Link || E-Mail|| [150 views] Top|| File under: Govt of Syria
Russian Black Sea Fleet carries out missile strikes on terrorist targets in Syria - military
[RT] The Russian Defense Ministry has said Black Sea Fleet warships have launched three cruise missile strikes on terrorist targets in Syria. A terrorist command post and munitions production site were destroyed.

"As a result of the strikes a command post and a terrorist base near the village of Dar Taaza as well as a production site of mortar ammunition and an arms depot in Aleppo province were destroyed," the ministry said in a statement.

The rockets, targeting Al-Nusra Front sites, flew over unpopulated areas, the Russian military added.

"To ensure the safety of civilians the missile flight corridor was planned over an uninhabited area."

On Monday, Russia launched tactical naval drills in Mediterranean and Caspian waters. The warships taking part in the exercise engaged in live artillery and missile fire "under simulated battlefield conditions." The Mediterranean force includes two fast attack guided missile craft, both armed with Kalibr-NK cruise missile complexes equipped with eight missiles each.


Posted by: Fred || 08/20/2016 00:00 || Comments || Link || E-Mail|| [334 views] Top|| File under: al-Nusra
Russian Air Force carried out special mission to kill jihadist leaders in northern Homs
[ALMASDARNEWS] The Russian Air Force carried out a special mission on Friday night to target the jihadist leadership in the northern Homs countryside after receiving intel from ground sources of a specific gathering near the village of Al-Ghanto.

According to a Syrian military source, the Russian Air Force struck a joint meeting that was taking place between Harakat Ahrar Al-Sham and Jabhat Fateh Al-Sham (formerly Nusra) near Al-Ghanto, resulting in the death of over 20 jihadists, including 3 high-ranking commanders.

The military source added that 8 armored vehicles were also destroyed during the Russian onslaught on Friday evening.

Among the jihadist commanders killed on Friday, 3 of them were mourned by Jabhat Fateh Al-Sham and Harakat Ahrar Al-Sham: Najdat Mansour (Ahrar Al-Sham), Muzaid 'Abdel-Sittar (JFS), and Mustafa Muhammad Al-Hussein (Sharia judge of Ahrar Al-Sham).
Posted by: Fred || 08/20/2016 00:00 || Comments || Link || E-Mail|| [245 views] Top|| File under: Govt of Syria
Who's in the News
25
[untagged]
10
Islamic State
4
Govt of Pakistan
4
Govt of Syria
4
Taliban
4
Arab Spring
2
Jamaat-ul-Mujahideen Bangladesh
2
Govt of Iran
1
Lashkar e-Taiba
1
Hamas
1
al-Qaeda
1
Ansar Bayt al-Maqdis (IS)
1
al-Nusra
1
Sublime Porte
1
Thai Insurgency
1
Commies
1
Jamaat-e-Ulema Islami
1
Muslim Brotherhood
1
Houthis
1
Abu Sayyaf
1
Palestinian Authority
Bookmark
E-Mail Me
The Classics
The O Club
Rantburg Store
The Bloids
The Never-ending Story
Thugburg
RSS Links
Gulf War I
The Way We Were
Bio
Merry-Go-Blog
Hair Through the Ages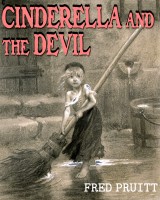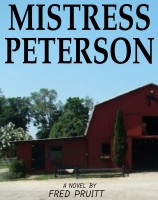 On Sale now!


A multi-volume chronology and reference guide set detailing three years of the Mexican Drug War between 2010 and 2012.

Rantburg.com and borderlandbeat.com correspondent and author Chris Covert presents his first non-fiction work detailing the drug and gang related violence in Mexico.

Chris gives us Mexican press dispatches of drug and gang war violence over three years, presented in a multi volume set intended to chronicle the death, violence and mayhem which has dominated Mexico for six years.
Click here for more information


Meet the Mods
In no particular order...


Steve White
Seafarious
Pappy
lotp
Scooter McGruder
john frum
tu3031
badanov
sherry
ryuge
GolfBravoUSMC
Bright Pebbles
trailing wife
Gloria
Fred
Besoeker
Glenmore
Frank G
3dc
Skidmark
Alaska Paul



Better than the average link...



Rantburg was assembled from recycled algorithms in the United States of America. No trees were destroyed in the production of this weblog. We did hurt some, though. Sorry.
34.234.76.59