Afghanistan
Explosion targets Afghan, NATO forces patrol, 3 policemen wounded
[Khaama (Afghanistan)] An

kaboom

targeted the Afghan and the NATO


...the North Atlantic Treaty Organization. A collection of multinational and multilingual and multicultural armed forces, all of differing capabilities, working toward a common goal by pulling in different directions...


forces in Bagram district of northern Parwan province late on Monday evening, local officials said.

The NATO-led Resolute Support (RS) mission confirmed an Improvised Explosive Device (IED) attack targeted the Afghan army vehicle during a partnered patrol.

RS further added that no Resolute Support or US soldiers were hurt in the attack.

In the meantime the local security officials in Bagram district said a

jacket wallah

detonated a Vehicle-borne Improvised Explosive Device (VBIED) near a convoy of the US forces.

The officials further added that three

coppers

sustained injuries in the attack that took place around 6 pm local tme in Qala-e-Nasro area.

Accroding to the officials, the police forces were escorting the convoy when it came under the attack.


Posted by: Fred || 08/24/2016 00:00 || Comments || Link || E-Mail|| [201 views] Top|| File under: Taliban
Terrorist with links to Pakistani military arrested by Afghan forces
[Khaama (Afghanistan)] A Pak terrorist was incarcerated
Youse'll never take me alive coppers!... [BANG!]... Ow!... I quit!
as he was attempting to flee to Pakistain after sustaining injuries during a

shootout

in Afghanistan.

The Ministry of Interior (MoI) said the terrorist was arrested by the Counter-terrorism operatives of the Ministry of Interior.

According to a statement by MoI, the detained terrorist has been identified as Shah Mahmood who was also famous as Rizwan son of Akbar Mesri.

The statement further added that Mahmood was opeating in Alingar district of Laghman province under the leadership of Samiullah, a terrorist group leader involved in insurgency activities in this province.

Mahmood was attempting to flee to Pakistain after sustaining injuries and was captured from the vicinity of the central city of Laghman province, MoI said.

According to MoI, Mahmood is originally a resident of Lahore city of Pakistain and was in contact with the military of Pakistain.

The anti-government armed

bully boy

groups including the Taliban

turbans

have not commented regarding the report so far.

This comes as the Afghan officials earlier said hundreds of thousands of foreign insurngents including the Pak and Arab

turbans

are fighting alongside the

turbans

in Afghanistan.
Posted by: Fred || 08/24/2016 00:00 || Comments || Link || E-Mail|| [185 views] Top|| File under: Govt of Pakistain Proxies
1 child killed, 3 wounded in an explosion in North of Afghanistan
[Khaama (Afghanistan)] At least one child was killed and three others were

maimed

in an

kaboom

in northern Jawzjan province of Afghanistan, local officials said Monday.

The incident took place late on Sunday afternoon in Qosh Tapa district as the children were playing in the area and struck with an Improvised Explosive Device (IED) which was already planted.

Provincial police chief Rahmatullah Turkistani confirmed the incident but did not elaborate further on who had plated the explosives.

The anti-government armed

bad boy

groups including the Taliban

snuffies

have not commented regarding the incident so far.

Taliban

snuffies

and

holy warriors

belonging to the other

krazed killer

groups frequently use Improvised Explosive Device (IED) as the weapon of their choice to target the security forces but the ordinary civilians are often targeted in such attacks.

This comes as the United Nations


...the Oyster Bay money pit...


Assistance Mission in Afghanistan released the latest civilian casualties report late last month which stated at least 3726

non-combatants were killed

or

maimed

between January and June of this year.

The UN mission said the civilian casualties in the country has reached to a record number since counting began in 2009, with 5,166 civilians recorded killed or maimed in just the first six months of this year, of whom almost one-third were children. The total civilian casualty figure recorded by the UN between 1 January 2009 and 30 June 2016 has risen to 63,934, including 22,941 deaths and 40,993 injured.

According to the UN mission, the anti-government elements remain responsible for 60 percent of the civilian casualties with ground engagements continuing to cause the highest number of civilian casualties, followed by complex and

suicide kaboom

s and improved

bomb

s (IEDs).


Posted by: Fred || 08/24/2016 00:00 || Comments || Link || E-Mail|| [199 views] Top|| File under: Taliban
Influential Taliban commander pledges to new emir
[LONGWARJOURNAL.ORG] Anwar ul Haq Mujahid, the commander of the Tora Bora Military Front and son of an influential Taliban leader who was instrumental in welcoming the late Osama bin Laden


... who is no longer with us, and won't be again...


to Afghanistan after al Qaeda was ejected from Sudan in 1996, has sworn allegiance to the Taliban's new emir.

Anwar ul Haq's pledge was announced on Aug. 21 by Zabihullah Mujahid, an official

front man

of the Islamic Emirate of Afghanistan ‐ the official name of the Taliban.

"Son of Khalis Baba (RA), respected Mawlawi Anwarul Haq Mujahid declares allegiance to Amir ul Mumineen," the Taliban

front man

wrote on his official Twitter feed.

"Khalis Baba" is a reference to Maulvi Mohammed Yunis Khalis, Anwar ul Haq's father, who led a faction of Hizb-e-Islami before his death in 2006. Khalis was close to Jalaluddin Haqqani


...founder and still titular head of the Haqqani Network. Jalaluddin is old and tough and very crafty, one of the few Pashtun warlords who was worth spit...


, allied with al Qaeda, and advocated jihad outside of Afghanistan.
Posted by: Fred || 08/24/2016 00:00 || Comments || Link || E-Mail|| [229 views] Top|| File under: Taliban
Afghan city of Kunduz, briefly captured by the Taliban last year, is in danger again
[LATIMES] The Taliban and Afghan government forces were wrestling for control of districts in northern Afghanistan on Sunday as officials vowed not to let the strategic city of Kunduz fall back into

bully boy

hands.

Kunduz, the country's fifth-largest city, was briefly captured by the Taliban nearly one year ago. At the time, the loss marked a devastating blow to the struggling Kabul
...the capital of Afghanistan. Home to continuous fighting from 1992 to 1996 between the forces of would-be strongman and Pak ISI/Jamaat-e-Islami sock puppet Gulbuddin Hekmayar and the Northern Alliance, a period which won Hek the title Most Evil Man in the World and didn't do much for the reputations of the Northern Alliance guys either....
government and its beleaguered security forces, and prompted the U.S.-led military coalition to deploy dozens of troops and Arclight airstrikes to help the Afghans regain control of the city.

Early Saturday, the Taliban launched another major effort to take Kunduz, attacking two districts on its eastern flank. The

Lions of Islam

were then able to capture Khanabad.

While Afghan ground forces backed by Arclight airstrikes late Saturday recaptured the district of Khanabad, east of Kunduz,

Lions of Islam

seized the district of Qala-e-Zal, west of the city, officials said.

"Unfortunately, the center of Qala-e-Zal district fell to the

Lions of Islam

last night, but we will soon retake the district," Gen. Murad Ali Murad, deputy chief of army staff, told

news hound

s.


Posted by: Fred || 08/24/2016 00:00 || Comments || Link || E-Mail|| [201 views] Top|| File under: Taliban
Africa North
Army loses more men as Benghazi battle continues
Benghazi, 23 August 2016:

Jubilation at the successful interception of a consignment of terrorist weapons off the coast yesterday was tempered today with news of more army casualties and the continuing deadly random bombardment of the city from insurgent positions.

Two members of Saiqa Special Forces died on their wounds sustained last week in an IED explosion that killed outright four of their comrades.

The capture of a launch towing plastic barrels packed with explosives and ammunition was a sign, said an army source, that the terrorists hemmed into Gwarsha and Ganfouda were running out of supplies. Yet the ability of IS and Ansar Al-Sharia terrorists along with their allies in the Benghazi Revolutionaries' Shoura Council to keep on fighting has been one of the oddities of the army's operation against them.

When in February, after months of fighting, the army finally overran the small port of Mreisa, to the west of Benghazi, it was assumed that the supply of arms and ammunition as well as fresh fighters had been interdicted. Yet the terrorists have continued to mount counter attacks and launch substantial truck bombs, such as that earlier this month which killed and wounded 100 soldiers.

Equally the two other terrorist enclaves in the city, in Sabri and Suq Al-Hud have continued to hold out. Indeed two troops were killed on Saturday when they tried to mount a raid on a property in Suq Al-Hud.

The terrorists have also been able to keep up random rocket mortar fire on areas of the city from which they were driven long ago. Today one man died and at least five other people were injured in such attacks.
Posted by: badanov || 08/24/2016 00:00 || Comments || Link || E-Mail|| [205 views] Top|| File under: Islamic State
Africa Subsaharan
Nigeria: Military Says Boko Haram Leader, Shekau, Wounded in Deadly Air Strike
[AllAfrica] The Nigerian Army on Tuesday announced the death of three key commanders of the extremist Boko Haram sect.

The army said the terrorists were killed on Friday in a major air strike on their location in the dreaded Sambisa Forest.

The spokesperson for the Army, Sani Usman, said the leader of the terrorist group, Abubakar Shekau, was also inflicted with with "fatal injury" during the operation.

Mr. Sani, a colonel, said the bombardment was carried out on Friday while Mr. Shekau, who the Nigerian military had pronounced dead several times in the past years, was leading his group in performing the Friday prayers at a secret location called Tayye in the heart of the vast forest.

The military has repeatedly claimed credit for killing Mr. Shekau. But the sect denounced the claims each time saying its leader remained alive. At times, Mr. Shekau would appear in a video to prove he had not been killed.

The military however insisted that the original Abubakar Shekau had long been killed, and that the so-called Abubakar Shekau said to be alive was a made-up character.

Giving further details of Friday bombardment, Mr. Sani gave the names of those killed in the raid as Abubakar Mubi, Malam Nuhu and Malam Hamman.

Our correspondent in Maiduguri said the air raid was not immediately reported because journalists have no access to the location. Military insiders also said the air force had no idea how successful the bombardments were until late Monday when the Army became aware of those killed and injured in battle.

Colonel Usman's statement reads in full:

"In what one could describe as the most unprecedented and spectacular air raid, we have just confirmed that as a result of the interdiction efforts of the Nigerian Air Force, some key leaders of the Boko Haram terrorists have been killed while others were fatally wounded.

"The air interdiction took place last week Friday 19th August 2016, while the terrorists were performing Friday rituals at Taye village,

"Those Boko Haram terrorists commanders confirmed dead include Abubakar Mubi, Malam Nuhu and Malam Hamman, amongst others. While their leader, so called "Abubakar Shekau", is believed to be fatally wounded on his shoulders. Several other terrorists were also wounded".
Posted by: Besoeker || 08/24/2016 00:00 || Comments || Link || E-Mail|| [685 views] Top|| File under:
Arabia
Saudi foils attack on mosque in Al-Qatif
[ENGLISH.ALARABIYA.NET] Soddy Arabia


...a kingdom taking up the bulk of the Arabian peninsula. Its primary economic activity involves exporting oil and soaking Islamic rubes on the annual hajj pilgrimage. The country supports a large number of princes in whatcha might call princely splendor. When the oil runs out the rest of the world is going to kick sand in the Soddy national face...


has foiled an attack on a mosque in Um Al-Hamam village in the Shiite-dominated enclave of Al-Qatif in the kingdom's Eastern province, Al Arabiya News Channel reported.

The man, who attempted the attack on Al-Rasoul Al-A'dham mosque, was wearing an

boom belt

and was eliminated by Saudi security forces, the channel's correspondent said.

An accomplice in the attack, meanwhile, was incarcerated
Drop the heater, Studs, or you're hist'try!
. Both men were not Saudis but residents in the kingdom.

The thwarted attack comes after a series of bombings taking place in early July this year, which includes a blast near Prophet Mohammed's mosque in Madinah, two

suicide kaboom

s in Al-Qatif as well as a bomb targeting near the US consulate in Jeddah.
Posted by: Fred || 08/24/2016 00:00 || Comments || Link || E-Mail|| [213 views] Top|| File under: Islamic State
Soddy aid convoy enters Taiz
While cautious calm prevailed over some sites on the frontline in Taiz, the national army and the Popular Resistance continues to advance and control large areas of the western front that was formerly controlled by Houthi militias and forces loyal to the ousted president Saleh.

Whilst legitimate forces in Taiz are making advances, rebel militias are attempting to drive them away with military reinforcements in areas in west Taiz that saw violent clashes yesterday. Soldiers on both sides were killed and injured.

This fighting coincides with the arrival of the first food convoy funded by Saudi Arabia in the city of Taiz after the western Dubab front was liberated. The convoy was loaded with more than 40 tonnes of relief assistance for the people of the province.

In order to fully complete the liberation of the western front and clear it of rebel militias, national army troops and those belonging to the Popular Resistance headed for Al-Rabeei and Hudhran where there are still some rebel militias in some locations.

Military operations to takeover continue in Taiz with the support of the Saudi led Arab coalition's aircraft, and Houthi leaders have been killed and injured. Some of them fled to the Al-Hooban area in the east which is controlled by Houthi militias.

The leader of the Popular Resistance told Asharq Al-Awsat that the "legitimate forces yesterday liberated a number of sites in the Al-Rabeei area" from the rebel militias and that the area will soon be completely cleared of them. Rebel militias are keen to protect the positions that they still control because of their strategic importance after Mount Han was liberated.
Posted by: badanov || 08/24/2016 00:00 || Comments || Link || E-Mail|| [206 views] Top|| File under: Houthis
Soddy Coalition Intensifies Yemen Strikes, Saleh's Army Responds
The Yemeni army, backed by the popular committees, retaliated to the intensified aggression by the Saudi-led coalition, securing achievements in several areas across the border between Yemen and Saudi.

The Saudi-led coalition on Tuesday intensified its aggression against the Arab impoverished country, carrying out many air strikes on many residential areas in the capital Sanaa and in the border area of Saada.

Meanwhile, Yemeni media said that a Saudi soldiers was killed by a sniper fire in al-Kars post in al-Khouba which lies in Jizan, local media reported.

Also in al-Khouba the artillery force in the Yemeni army shelled al-Shabaka and al-Moannaq posts, inflicting losses upon Saudi-led forces.

Elsewhere in Asir, the Yemeni army and the popular committees destroyed an Abrams tank as they launched a rocket in to Saudi post there.
Posted by: badanov || 08/24/2016 00:00 || Comments || Link || E-Mail|| [353 views] Top|| File under: Houthis
Down Under
Australia - no doubt a case of mental illness
[TheAustralian] British woman dead, two injured in backpacker hostel stabbing

A French national allegedly shouted "Allahu akbar" during and after a stabbing attack that left a British woman dead and another Briton fighting for his life at a backpackers hostel outside of Townsville last night.

Possible extremist motivations for the attack are now being investigated by Queensland Police and the Australian Federal Police, with the man yet to be questioned by investigators.

Queensland Police Service Deputy Commissioner Steve Gollschewski said the 29 -year-old French man shouted the phrase following the attack at the hostel at Home Hill, south of Townsville, but police had not determined whether the incident was terror related.

"While this information will be factored into the investigation, we are not ruling out any motivations at this stage, whether they be political or criminal," he told reporters in Brisbane. "Investigators will also consider whether mental health or drug misuse factors are involved in this incident."

Mr Gollschewski said a 21-year-old British woman was found dead at the scene, while another Briton, a 30-year-old man, was in a critical condition in Townsville Hospital. A local man was also treated for injuries, but had since been released from hospital.

Mr Gollschewski said the man yelled "Allahu Akbar" both during the attack and while being arrested by police.

The man didn't have any known links to the Islamic State group, he said. "This person appears to have acted alone," Mr Gollschewski said. "He is a visitor to Australia and has no known local connections, however investigations are ongoing." He said charges were yet to be laid but police weren't looking for any other suspects and there was no known ongoing threat to the community. "This is not about race or religion - it is individual criminal behaviour," he said.

Mr Gollschewski said a dog was also fatally stabbed in the incident.

Dawson MP George Christensen said police had a video of the incident, where the backpacker shouted "Allahu Akbar".

Mr Gollschewski said the man, who was lawfully in Australia on a temporary visa, and his alleged victims were all staying at the same backpacker hostel. Australian Federal Police Commander Sharon Cowden said her officers are working with international law enforcement agencies.

Queensland Police confirmed they were called to a building on Ninth Street 11.15pm last night following reports a person had been stabbed.

The alleged attacker, a 29-year-old Frenchman, was transported by police to Townsville, where he is being treated by doctors for non-life threatening injuries. Charges are yet to be laid.

Deputy Commissioner Gollschewski said the man appeared to have acted alone. He had no known local connections and was visiting Australia. Authorities immediately contacted the families of the UK victims, via the British consulate.

The Home Hill Backpackers is a popular tourist stop for young travellers seeking work on local farms. The hostel is a favoured stop for French and British backpackers, who regularly post photos on social media of parties held in the north Queensland town.
Posted by: Bov Flimbers || 08/24/2016 00:49 || Comments || Link || E-Mail|| [452 views] Top|| File under:
Europe
Three held in France in August for planning attacks
[ENGLISH.ALARABIYA.NET] Seven people with links to terrorist networks, at least three of whom were planning attacks, have been tossed in the clink
Book 'im, Mahmoud!
in

La Belle France

this month, Interior Minister Bernard Cazeneuve said Tuesday.

Cazeneuve said at a

presser

that French police had arrested as many people for terror links in the first half of 2016 as for the whole of last year.

He gave no details of the latest arrests, however.

On August 8, a 16-year-old girl from the

Gay Paree

suburb of Melun was remanded

in jug

on charges of planning a terror attack. The teenager was an administrator of a group on Telegram, an encrypted messaging app that was used by two

snuffies

to plan the murder of a priest in Normandy in July.

According to

Sherlocks

, she "relayed numerous ISIS propaganda messages calling for attacks" and also expressed a personal desire to "take action".

Cazeneuve and his German counterpart Thomas de Maiziere on Tuesday asked the European Commission to consider legal measures that could be taken against the operators of encrypted messaging services such as Telegram.

After a meeting between the two ministers, Cazeneuve said such legislation could "impose obligations on operators who show themselves to be non-cooperative, in particular when it comes to withdrawing illegal content or decrypting messages as part of an investigation."

Meanwhile a 19-year-old from the Riviera city of Nice -- who was born to a family of Jehovah's Witnesses but converted to Islam -- was on Tuesday sentenced to three years in prison for glorifying terrorism.

He was sentenced for his regular visits to

turban

sites on which he posted "nauseating" comments and photos, said a source close to the investigation.

French security services are scrambling to prevent further violence after two attacks in July that shocked the country just as it was starting to rebound from the

turban

bloodshed in

Gay Paree

in November.

On July 14, a 31-year-old Tunisian rammed a 19-tonne truck into crowds of people celebrating Bastille Day in the Riviera city of Nice, killing 86 people and wounding more than 400.

And on July 26, two 19-year-olds stormed a church in the northern town of Saint-Etienne-du-Rouvray and slit the throat of an elderly priest.

Several major cultural and sporting events were cancelled in the wake of the attacks on security grounds.


Posted by: Fred || 08/24/2016 00:00 || Comments || Link || E-Mail|| [206 views] Top|| File under:
The Grand Turk
Turkish troops enter Syria in major operation against Isis
[Guardian] Turkish troops have entered Syria in the opening gambit of a cross-border campaign to "cleanse" Islamic State militants from the town of Jarablus, the terror group's last major hub on the 500 mile (800km) border.

Turkey said its tanks had crossed the border into Syria on Wednesday morning after airstrikes and shelling that began shortly after midnight. It is the first time Ankara's ground forces have ventured into Syria, with the exception of a brief operation early last year to rescue the tomb of an ancestor of the founder of the Ottoman empire.

Turkey said it had hit 81 targets in northern Syria with F-16 warplanes as part of the operation, called Euphrates Shield, and had also shelled Isis positions in response to artillery strikes from within Syrian territory.
Posted by: Besoeker || 08/24/2016 06:08 || Comments || Link || E-Mail|| [241 views] Top|| File under: Sublime Porte
Turkey tells border town residents to evacuate
[ENGLISH.ALARABIYA.NET] The Sick Man of Europe Turkey


...the only place on the face of the earth that misses the Ottoman Empire....


on Tuesday ordered residents to evacuate a Turkish border town that lies opposite the Syrian town of Jarabulus controlled by ISIS

holy warrior

s, television reported.

Police warned residents through loudspeakers to evacuate "for safety reasons" the town of Karkamis which was hit by a series of mortars fired from ISIS-held areas.

Reports have also suggested Ankara-backed rebels are preparing a major operation to seize Jarabulus from the

holy warrior

s.

Turkey has been shelling ISIS positions in Jarabulus to help allied Syrian rebels secure it. Rebel sources say they have been mobilizing in Turkey, ready to cross into Jarabulus.

Turkey pledged Tuesday to give "all kinds of support" to push ISIS

turbans

out of the city, near the two countries' border.

Foreign Minister Mevlut Cavusoglu made the promise amid the reports that Ankara-backed rebels were massing on the border in anticipation of an impending operation against ISIS.

"We will provide all kinds of support to the Jarabulus operation," Cavusoglu said, promising to help "cleanse" ISIS from neighboring countries.

"We do not want

ISIS

to exist in Iraq and Syria," he told

news hound

s, using an Arabic acronym for the ISIS group.

Turkey on Tuesday pounded ISIS positions in Syria with artillery strikes after a deadly attack near its border killed at least 54 people.

"We shelled ISIS positions across the border," said a Turkish official, who spoke on condition of anonymity.

Turkish media reported that tanks and armored vehicles amassed on the Syrian border.

In a live interview with private NTV television, Deputy Prime Minister Numan Kurtulmus said Turkey was closely monitoring the developments on the Syrian side of the border, adding that Ankara sees this "as a national security matter."

"What we have said, since the beginning, is that having Jarabulus or any other city held by ISIS is unacceptable," he said.
Turkish artillery shelled Islamic State
...formerly ISIS or ISIL, depending on your preference. Before that al-Qaeda in Iraq, as shaped by Abu Musab Zarqawi. They're very devout, committing every atrocity they can find in the Koran and inventing a few more. They fling Allah around with every other sentence, but to hear the pols talk they're not really Moslems....
targets across the border in Syria for the second consecutive day on Tuesday, a senior Turkish official said, amid reports that The Sick Man of Europe Turkey


...the only place on the face of the earth that misses the Ottoman Empire....


-backed Syrian rebels are preparing an offensive against an Islamic State-held border town.

The latest developments have thrust the town of Jarablus onto center stage in the ongoing Syrian civil war, putting U.S.-backed Kurdish forces, who have been the most effective force against Islamic State in northern Syria, on track for a confrontation with NATO


...the North Atlantic Treaty Organization. A cautionary tale of cost-benefit analysis....


ally Turkey over control of the town.

Jarablus is a vital supply line and the last border point that directly connects the Islamic State group with Turkey and the outside world, and separates Kurdish-controlled areas in northern Syria.

The town is 33 kilometers (20 miles) from the town of Manbij, which was liberated from the terror group by Kurdish-led forces earlier this month. Taking over Jarablus and the Islamic State-held town of al-Bab farther south would be a significant step toward linking border areas under Kurdish control east and west of the Euphrates River.
Posted by: Fred || 08/24/2016 00:00 || Comments || Link || E-Mail|| [221 views] Top|| File under: Sublime Porte
Kurd kommies kill 2 Turkish soldiers in bomb blast
A Turkish military vehicle was hit by an improvised explosive device in southeast Sirnak province, killing two soldiers, security sources and private Dogan news agency said on Tuesday.

No one claimed responsibility for the blast in Uludere town near the Iraqi border. Turkey's southeast has been hit by a surge in violence since a ceasefire with militants from the outlawed Kurdistan Workers Party (PKK) ended last year.

The PKK claimed responsibility for a suicide car bomb attack targeting a police station in the eastern Turkish city of Elazig last Thursday that killed three officers.

The attack was the largest in a series of bombings which killed a total of 10 people, mostly police and soldiers, and wounded 300 more within less than 24 hours.

It was an escalation of violence in southeastern Turkey that officials blamed on PKK militants, who Turkey, the United States and European Union label as a terrorist organization.

Since the collapse of the ceasefire, the PKK has carried out dozens of attacks on police and military posts in the largely Kurdish region in its fight for greater autonomy for Turkey's 15 million Kurds.
Posted by: badanov || 08/24/2016 00:00 || Comments || Link || E-Mail|| [232 views] Top|| File under: Sublime Porte
India-Pakistan
Rangers raid MQM's makeshift office
A heavy contingent of Sindh Rangers on Tuesday carried out a raid at Muttahida Qaumi Movement (MQM)'s makeshift office in Karachi's PIB Colony, Waqt News reported.

According to local media reports, the paramilitary force carried out the raid at a wedding hall, which is being used by the Muttahida as a temporary office, in PIB Colony.

The Rangers personnel also checked national identity cards (CNICs) of every person present in the hall, including MQM leader Amir Khan who was attending a meeting pertaining to local government elections.

In a separate development, Sindh Rangers Director General Maj-Gen Bilal Akbar visited MQM stronghold Nine Zero. He also reviewed security measures taken by the paramilitary force.

Earlier on Tuesday, Dr Farooq Sattar in a press conference at Karachi Press Club announced MQM's decision to sideline party's London-based supremo Altaf Hussain.

"In wake of the prevailing situation, MQM has decided to distance itself from anyone, be it a worker or the party chief, who speaks against Pakistan's sovereignty and integrity," said Dr Sattar.

Following Dr Sattar's press conference at Karachi Press Club, TV anchor Amir Liaquat Hussain announced his decision to quit the party.

"I'm not a traitor. As I distance myself from the party, I apologise to everyone. Pakistan is everything to me. God bless Pakistan," local media reports quoted Amir Liaquat as saying.

The development came after Altaf Hussain launched a barrage of anti-Pakistan tirade. According to local TV channels, Altaf in his Monday's speech told protesters "to storm the offices of TV channels".

Violent protesters later stormed the office of ARY News in Karachi's Saddar area. They also set a police mobile on fire. The incident claimed one live and injured five others.

Later in the day, Sindh Rangers arrested Dr Sattar and Khawaja Izharul Hassan when the two were about to hold a press conference in wake of the attack on ARY News office.

Major General Akbar said that the paramilitary force will examine camera footage to identify perpetrators of the attack. "We won't let anyone sabotage law and order in Karachi," said the Rangers chief.

The paramilitary force also arrested several other Muttahida activists, including Amir Liaquat, Amir Khan and Sajid Ahmed. Media reports say the arrested MQM activists will record their statements.

After arresting key Muttahida leaders, including Dr Farooq Sattar and Amir Liaquat, Sindh Rangers sealed MQM stronghold Nine Zero after confiscating communication equipment.

According to local media reports, a heavy contingent of the paramilitary force arrested three party activists from Nine Zero. They also took control of the headquarters' control room.
Posted by: badanov || 08/24/2016 00:00 || Comments || Link || E-Mail|| [254 views] Top|| File under:
Iraq
Ninevah Nightmares
Iraqi forces begin attack on Qayyarah

(IraqiNews.com) Mosul – Commander of special operations Maj. Gen. Sami Al-Ardedi, on Tuesday, said that Iraqi forces have swiftly advanced and stormed Qayyarah, a district to the south of ISIS-held city of Mosul. This came hours after the forces launched its operation against ISIS.

Ardedi, in a statement issued to the media, said, "The process to enter Qayyarah from three points began early today morning. Counter-terrorism units are also taking part in the operation alongside the Iraqi army."

"Priority of the operation is to save and protect civilians in the area, as they are being used by ISIS as human shields," Ardedi further added.

It may be mentioned here that the Iraqi Defense Ministry has urged Qayyarah residents to implement an immediate evacuation within this week and head towards a settlement near the district's airfield or to Tibna village, which is under the control of Iraqi forces.


Chechen ISIS leader dies in Qayyarah attack

(IraqiNews.com) Nineveh – Nineveh operations command on Tuesday announced that ISIS leader was killed in Qayyarah after the security forces reportedly entered the district.

In a statement issued to the media Amir Wathiq, an official of the Nineveh operations command, said, "Iraqi troops and ISIS militants were engaged in a heavy gunfight today in Qayyarah, which destroyed 23 car bombs of the outfit."

"In the battle, forces gunned down dozens of ISIS militants including Abu Futuhi, the Chechen ISIS leader in Qayyarah," Wathiq further added.

In another statement issued to the media, commander of Nineveh operations Najim al-Jabouri, said, "Iraqi troops have entered Qayyarah in southern Mosul on the west bank of Tigris River."

It may be recalled here that Qayyarah has been under ISIS control since 2014 and the airbase of the city was liberated recently by the Iraqi forces in collaboration with the international coalition aviation.

"Liberating Qayyarah and other ISIS-held areas to the south of Mosul will help the Iraqi army in drawing the last blood against ISIS in central Mosul- considered as the main ISIS bastion in Iraq," further added Jabouri.
Posted by: badanov || 08/24/2016 00:00 || Comments || Link || E-Mail|| [199 views] Top|| File under: Islamic State
Anbar Antics


Brit sapper dies defusing bomb in Malaab

(IraqiNews.com) Baghdad – A British engineer working with the bomb disposal unit in Iraq's Anbar province was killed on Tuesday while defusing a bomb- a remnant from the battles between ISIS and Iraqi armed forces.

Speaking about it in details Ramadi Mayor Ibrahim Osaj said, "While defusing a bomb at Malaab in southern Ramadi that detonated at 7 am, a British national was killed and another person was injured."

Osaj added that, "The British person was working with an American company that specializes in defusing bombs and booby traps," he said, without disclosing the victim's name.


20 ISIS bad Guys found dead in grave near Khalidiya

(IraqiNews.com) Anbar – A military source in Anbar province announced on Tuesday that a mass grave, containing the bodies of ISIS members, was discovered in Khalidiya Island to the east of Ramadi.

Sharing details the source said, "Security forces discovered a mass grave of ISIS members containing 20 bodies. The discovery was made during a search operation in Khalidiya Island, some 23 km to the east of Ramadi."

It may be mentioned here that the security forces are continuing their cleansing operations in the areas and the villages of Khalidiya Island, searching for ISIS members, apart from dismantling mines and improvised explosive devices.
Posted by: badanov || 08/24/2016 00:00 || Comments || Link || E-Mail|| [202 views] Top|| File under: Islamic State
Baghdad Bomb and Bullet Bulletin: 3 die


2 die in bomb attack in Mahmudiya

(IraqiNews.com) Baghdad – A source in the Iraqi Ministry of Interior informed on Tuesday that that a bomb blast to the south of Baghdad killed at least two persons and injured nine others.

Sharing details the source said, "This morning a bomb exploded near a popular market in Mahmudiya district to the south of Baghdad. Two people were killed and nine others were severely injured."

"Security forces rushed to the area and transported the wounded to Mahmudiyah Hospital and the bodies of the deceased were sent to the forensic department. Security forces have taken tough measures, anticipating the presence of other bombs."

Iraqi army officer dies in sniper attack

(IraqiNews.com) Baghdad – A source in the Iraqi Interior Ministry informed on Tuesday that an Iraqi Army officer was killed and two other soldiers were injured in a sniper attack targeted at a security checkpoint, south of Baghdad.

Sharing details the source said, "A sniper attack at noon today, on an Iraqi army security checkpoint at Latifiyah to the south of Baghdad, killed an army lieutenant and injured two other soldiers."

"Security forces rushed to the area and transferred the injured to a nearby hospital and the body of the dead officer was sent to the forensic team," further added the source seeking anonymity.
Posted by: badanov || 08/24/2016 00:00 || Comments || Link || E-Mail|| [183 views] Top|| File under:
Israel-Palestine-Jordan
IDF raids West Bank weapons facilities
[Ynet] In its largest raid of the year, five different battalions confiscated 22 lathes and 54 weapons from West Bank factories; two Paleostinians who allegedly ran the factories were arrested; operation was accompanied by violent disturbances, but nobody was injured.

Hundreds of soldiers from five different battalions rushed in at 1:30am Tuesday morning to improvised-weapons-making facilities in the Hebron and Bethlehem areas in an operation that was run by the IDF along with the Shin Bet and Border Police.

The widespread operation of the Judea and Samaria Division was the IDF's largest in the past year against the guns and rifles in the West Bank.

The operation was accompanied by violent disturbances, but nobody was injured, and it concluded around dawn at 5am, with 22 confiscated lathes on trucks and 54 seized weapons.

Two Paleostinians that the IDF claimed to be the leading owners and operators of these factories were detained for questioning. A senior officer in the division stated that these merchants, like many others in the West Bank, are not affiliated with terrorist organizations, and their activity is financially motivated.

Of the weapons seized, 39 were handguns, six were sniper rifles, four were hunting rifles, and one was an air rifle. The raid also confiscated dozens of weapons parts, some of which were made in the factories, and some of which came from Europe.

They join the 350 other weapons and 30 other lathes that have been seized since the beginning of the year in the West Bank. More than 140 persons have been tossed in the calaboose
Yez got nuttin' on me, coppers! Nuttin'!
in that timeframe on suspicion of involvement with the sale or creation of arms. The IDF still presumes that many more such illegal weapons remain in the West Bank.

This year, more than 30 terrorist attacks have been carried out using firearms.
The ongoing crackdown has already had an effect on the market, driving up the price of guns Col. Roman Gofman told the

News Agency that Dare Not be Named

last month. For example, a crude Carlo-style submachine gun cost around $500 a few months ago, whereas now it can cost upward of $2,500, he said.

Police bust forger who made hundreds of fake Israeli documents

[IsraelTimes] West Bank suspect admits to printing ID cards, work permits and Israel entry permits

Israel Police overnight Monday raided a document forging laboratory in the West Bank which produced hundreds of counterfeit Israeli identity cards, work permits and entry permits.

The fake documents could be used by Paleostinian residents of the West Bank to gain entry to Israel.

Police, together with the IDF, followed up on an intelligence lead and uncovered the lab in the village of Akraba, southeast of Nablus. A suspect, 32, was incarcerated
Yez got nuttin' on me, coppers! Nuttin'!
and forces seized a laptop computer, a printer, raw materials, and fake documents.

The suspect admitted to printing hundreds of forged entry permits, work permits, Israeli identity cards and driving licenses that he sold for NIS 300 ($80) each.

Paleostinian residents of the West Bank need entry and work permits to cross the Green Line into Israel for work. Holders of Israeli identity cards, issued to all Israeli citizens, are permitted to cross back and forth across between the West Bank and Israel without the need for additional permits.

Police said the suspect will be brought for a remand hearing to extend his detention.
Posted by: trailing wife || 08/24/2016 01:33 || Comments || Link || E-Mail|| [254 views] Top|| File under:
Israel targeted 'key Hamas strategic assets' in Sunday's barrage
[TIMESOFISRAEL] In Sunday night's bombardment, the Israel Defense Forces struck "key

Hamas, always the voice of sweet reason,

strategic assets" in the northern

Gazoo

Strip, military sources said Tuesday, shedding more light on the harsher-than-expected response to a rocket attack from the coastal enclave.

After a projectile from

Gazoo

landed in the southern Israeli town of Sderot on Sunday, the IDF retaliated with what has become the routine response of a limited strike, hitting two Hamas installations in the northern

Gazoo

Strip, the army said.

Hours later, the IDF conducted another, considerably larger barrage, carrying out approximately 50 strikes against Hamas infrastructure in the

Gazoo

Strip, using both tanks and aircraft.

These targets were not directly related to the rocket launch, nor were they only an attempt at creating a deterrent effect. Rather, the IDF took advantage of the opportunity presented by the attack to take out Hamas strategic assets.


Posted by: Fred || 08/24/2016 00:00 || Comments || Link || E-Mail|| [316 views] Top|| File under: Hamas
Southeast Asia
Abu Sayyaf kill three soldiers, militiaman in Basilan battles
[Mindanao Examiner] At least three Philippine soldiers and a militiaman were killed in fierce gun battles Tuesday with Abu Sayyaf militants in Basilan province. One civilian was also injured after being hit by stray bullets.

Officials said the fighting broke out in Tuburan town where security forces are pursuing the Abu Sayyaf. No other details were immediately available, but the military previously captured two Abu Sayyaf encampments in Tipo-Tipo town and claim to have killed at least 45 militants – although no bodies have been recovered – in a month-long operation in Basilan.

The clashes coincided with an Abu Sayyaf grenade attack on the residence of Catholic priests in Jolo town in Sulu province . No casualties were reported in the attack carried out by two men riding tandem on a motorbike.


5 troops killed in clashes with Abu Sayyaf

[AA.TR] At least five Philippine troops have been killed in

festivities

with a

ISIS

-linked group as fighting resumed outside three towns in the

Moslem

south from which the military recently pushed back Abu Sayyaf


...also known as al-Harakat al-Islamiyya, an Islamist terror group based in Jolo, Basilan and Zamboanga. Since its inception in the early 1990s, the group has carried out bombings, kidnappings, murders, head choppings, and extortion in their uniquely Islamic attempt to set up an independent Moslem province in the Philippines. Abu Sayyaf forces probably number less than 300 cadres. The group is closely allied with remnants of Indonesia's Jemaah Islamiya and has loose ties with MILF and MNLF who sometimes provide cannon fodder...




myrmidon

s.

Richard Falcatan, dxN0 radio station manager, told Anadolu Agency that three soldiers and two government

forces of Evil

were killed in two separate

festivities

Tuesday in the troubled island province of Basilan


...Basilan is a rugged, jungle-covered island in the southern Philippines. It is a known stronghold of the Abu Sayyaf, bandidos, and maybe even orcs. Most people with any sense travel with armed escorts...


, where the military recently overran Abu Sayyaf encampments.

He quoted Governor Jim Hataman-Saliman as saying that three soldiers and a militiaman died in fighting in Tuburan town, where the Abu Sayyaf reportedly fled after government troops captured at least three of their hilltop strongholds in Tipo-Tipo town last week.

A second encounter broke out after Abu Sayyaf members reportedly fired on

forces of Evil

verifying reports on the presence of

turbans

in Sumisip town, leaving a militia volunteer dead and three others

maimed

.

Meanwhile in the neighboring island province of Sulu, the Abu Sayyaf was blamed for a hand grenade attack on a Catholic convent in a dawn attack in which no casualties were reported.
Posted by: ryuge || 08/24/2016 00:00 || Comments || Link || E-Mail|| [247 views] Top|| File under: Abu Sayyaf
Investigation into Thai bombings points southward
[AFP] Most of the terrorists behind a series of bombings in Thai tourist towns are people from the kingdom's far South, Thailand's police chief said yesterday. It was the first clear indication that officials think a southern militants played a role in the attacks which killed four and injured dozens this month.

Police chief Chakthip Chaijinda said investigators believe a group of "more than twenty people" were behind the co-ordinated attacks. He said, "Most of them are from the area of the southern border provinces police operation center."

Chakthip added that investigators had recently searched a school where he believed some of the suspects had studied or graduated from. Asked whether the suspects were Thai nationals he replied: "They are not Buddhists."

Analysts say Thailand's military leadership fears any admission that southern insurgents were responsible might harm tourism and raise questions over the regime's ability to ensure security. However in recent days the police investigation has increasingly pointed southward.

One arrest warrant has so far been issued for a named suspect over the attacks, a man from the southern province of Narathiwat. Local reports say that the man, Ahama Lengha, has a history of involvement with militants.

Police chief Chakthip said he believed the perpetrators were previously unknown to police, not veterans from within the Malay insurgency who might be easier to catch and identify.
Posted by: ryuge || 08/24/2016 00:00 || Comments || Link || E-Mail|| [296 views] Top|| File under: Thai Insurgency
Syria-Lebanon-Iran
Russian jets show no mercy to jihadists in southern Aleppo
[ALMASDARNEWS] Jaish Al-Fateh (Army of Conquest) has had little rest in southern Aleppo today, thanks in large-part to the Russian Air Force's nonstop Arclight airstrikes over the Al-Ramouseh and Al-'Amariyah districts.

According to a military source in the Aleppo Governorate, the Russian Air Force has conducted over 40 Arclight airstrikes inside the

placid provincial capital

's southern districts today, targeting Jaish Al-Fateh's defenses and movements.

Among the many targets for the Russian Air Force in southern Aleppo was the jihadist controlled Al-Hikmah School, which overlooks the southern buildings in the 1070 Al-Hamdaniyah Housing Project.

The Russians also zeroed in on specific jihadist targets like the Aleppo Artillery Academy, Muttah Hill, and Al-'Amariyah Farms; these sites had a large presence of Jaish Al-Fateh

murderous Moslem

s.

Currently, the Russian Air Force is backing the Syrian Armed Forces and Hezbollah with Arclight airstrikes above the jihadist areas inside the Technical College.


Posted by: Fred || 08/24/2016 00:00 || Comments || Link || E-Mail|| [347 views] Top|| File under: Govt of Syria
Hasakah [H]adventures: ISIS and Kurds advance, Kurds and pro-Assad forces agree on truce
ISIS seizes another village in southern Al-Hasakah

[ALMASDARNEWS] Al-Hasakah, Syria ‐ The Islamic State
...formerly ISIS or ISIL, depending on your preference. Before that al-Qaeda in Iraq, as shaped by Abu Musab Zarqawi. They're very devout, committing every atrocity they can find in the Koran and inventing a few more. They fling Allah around with every other sentence, but to hear the pols talk they're not really Moslems....
of Iraq and Al-Sham (ISIS) launched a large-scale offensive in the southern countryside of the Al-Hasakah Governorate on Tuesday, targeting the strategic city of Al-Shadadi, which is currently under the control of the U.S. backed "Syrian Democratic Forces."

ISIS managed to seize three villages from the Syrian Democratic Forces this morning after overrunning their defenses at the southern countryside of Al-Shadadi.

Following the capture of these three villages, the Islamic State

Lions of Islam

advanced north towards the village of Al-Sheikh 'Uthman, where they were confronted by a small SDF unit.

The Islamic State

Lions of Islam

managed to seize Al-Sheikh 'Uthman after a fracture in the SDF's first-line of defense.

Despite the nonstop Arclight airstrikes from the U.S. Coalition, the Islamic State

Lions of Islam

are still pushing north towards Al-Shadadi, as they continue their large-scale offensive.

Kurds claim they control most of Hasakah

[ARA News] HASAKAH – The Syrian Kurds on Tuesday took control of most of the city of Hasakah in a battle that lasted for seven days.

Several negotiations took place to stop the fighting between the Syrian regime and the Kurds, but they did not succeed to stop the fighting until Tuesday reaching a ceasefire agreement.

During seven days of clashes, regime jets carried out air strikes for three consecutive days and without air strikes the Syrian government forces were not able to resist Kurdish advances that took control of around 90 to 95 per cent of the city.

US-led coalition jets prevented in the past few days Syrian regime jets from striking Kurdish positions. However, sounds of regime helicopters and unidentified air planes remained in the sky of Hasakah in northeastern Syria.

The agreement said that all the Syrian troops and affiliated militias had to withdraw from Hasakah city and that areas captured by the Kurdish People's Protection Units (YPG) would stay under their control. Most likely they will be replaced by civil police.

Speaking to ARA News, YPG fighter Abdulsalam Omer (20) said that only the security square is in the hands of the Syrian government, and confirmed that many Arab fighters joined the Kurdish-led Asayish security force and the People's Protection Units (YPG).

"We joined to protect our honour, land and people," he said.

The truce also stressed that both sides should release their prisoners, open roads that were closed because of clashes, and civil servants that were fired to be reinstated in their jobs.

"Yesterday night we have reached a ceasefire agreement," Ismail Rasho, a YPG official told ARA News in Hasakah. "Only the security square is left, the rest of the city is liberated like Gweran and Nashwa districts."

"There is not much left for the regime, only the municipality area," he added.

The Kurdish forces were helped by the fact that the Syrian regime jets couldn't strike the forces–that have been backed by US-led coalition jets in the fight against ISIS.

"From the beginning the regime jets carried out strikes for two or three days, but after that they stopped," Rasho said.

Sheikh Salih Obeid, an official in the YPG military relations office, thanked the Americans for their indirect support. "I also thank President Obama," he said.

Kurds, Syrian rebels reach agreement on truce

[ARA News] HASAKAH – After one week of heavy clashes between Kurdish forces of the Self-Administration and pro-regime troops in Syria's northeastern Hasakah city, the conflicting sides today reached a ceasefire agreement.

The truce was reached between the Kurds and pro-Assad forces after a Russian mediation.

This comes after the Kurdish forces captured large areas in Hasakah, including Gaweran and Nashwa Sharqiya districts beside a number of public institutions in the city.

Speaking to ARA News in Hasakah, Kurdish officer Alan Kousa said: "We have been fighting for nearly ten days. Our forces made remarkable gains. We captured several new areas such as Nashwa Sarqiya, Allailiya and the central prison of Hasakah, beside taking parts of the central market. The regime's militias are now surrounded by our forces inside the Security Complex in the city."

"We are now waiting to see whether the truce agreement would be effective to stop the fighting, that's why we haven't broken into their final stronghold," the official said.
Posted by: Fred || 08/24/2016 00:00 || Comments || Link || E-Mail|| [259 views] Top|| File under: Islamic State
Syrian Army on verge of splitting militant stronghold in two
[ALMASDARNEWS] Units from the Syrian Army operating on the Darayya axes advanced on the embattled city and fortified positions on the train railway close to the building concentration in Darayya's city center.

A ground source informed Al-Masdar that Syrian Army units launched a vicious attack today following accurate strikes by artillery weaponry capturing many building blocks until they reached the railway from the direction of Mas'oud Storage on a front extending 200 meters.

Many

snuffies

and vehicles were neutralized in this operation that had allowed the Syrian Armed Forces to reign fire control over vast areas of the railway.

Several jihadist groups are present in Darayya with the most powerful two being Islamic Martyrs Brigade and the Islamic Union of Ajnad Al-Sham, amongst them dozens of

imported muscle

.

Notable to say that army units were able to secure Nouriddeen Mosque and all the surrounding building blocks a few days ago. The latest advance places the government troops 500 meters away from cutting the remainder of opposition-held Darayya in two.


Posted by: Fred || 08/24/2016 00:00 || Comments || Link || E-Mail|| [207 views] Top|| File under: Govt of Syria
Hezbollah destroys jihadist HQ in western Damascus
[ALMASDARNEWS] Hezbollah carried out another powerful attack against the jihadist rebels of Jabhat Fateh Al-Sham (formerly Nusra Front) in the Qalamoun Mountains of rural Damascus on Monday.

Hezbollah's media wing captured footage of the missile strike that destroyed the Jabhat Fateh Al-Sham headquarters near the Jaroud Jarajeer border-crossing.

This ATGM (anti-tank guided missile) attack by Hezbollah on Monday marks the second time in the last 24 hours that they have targeted one of Jabhat Fateh Al-Sham's positions near the Lebanese-Syrian border-crossing.


Posted by: Fred || 08/24/2016 00:00 || Comments || Link || E-Mail|| [252 views] Top|| File under: Hezbollah
Terror Networks
The Beatings Will Continue: Iraqi Edtion


Flamethrowers used to execute ISIS leaders

(IraqiNews.com) Baghdad – ISIS executed a six of its own leaders in Tal Afar, for they allegedly tried to escape to Syria.

Ismat Rajab, a Kurdistan Democratic Party official in Mosul, said, "The six ISIS leaders were executed by their counterparts using flamethrower. They were executed as they tried to escape to Syria."

While speaking about another context, Rajab said, "Iraqi planes have dropped thousands of leaflets in Mosul, Tal Afar and Baaj in Nineveh province and have urged the inhabitants of those areas to stay away from ISIS headquarters and emphasizzing on the proximity of the start of the restoration process of the land."
Posted by: badanov || 08/24/2016 00:00 || Comments || Link || E-Mail|| [236 views] Top|| File under: Islamic State
Who's in the News
26
[untagged]
9
Islamic State
5
Taliban
5
Govt of Syria
5
Sublime Porte
2
Houthis
2
Hezbollah
2
Govt of Pakistain Proxies
2
Govt of Iran
1
Arab Spring
1
Jamaat-ul-Mujahideen Bangladesh
1
Thai Insurgency
1
Hamas
1
Govt of Pakistan
1
al-Qaeda
1
al-Nusra
1
Boko Haram
1
Abu Sayyaf
Bookmark
E-Mail Me
The Classics
The O Club
Rantburg Store
The Bloids
The Never-ending Story
Thugburg
RSS Links
Gulf War I
The Way We Were
Bio
Merry-Go-Blog
Hair Through the Ages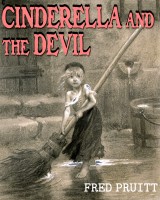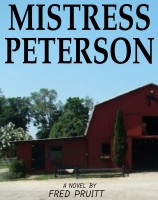 On Sale now!


A multi-volume chronology and reference guide set detailing three years of the Mexican Drug War between 2010 and 2012.

Rantburg.com and borderlandbeat.com correspondent and author Chris Covert presents his first non-fiction work detailing the drug and gang related violence in Mexico.

Chris gives us Mexican press dispatches of drug and gang war violence over three years, presented in a multi volume set intended to chronicle the death, violence and mayhem which has dominated Mexico for six years.
Click here for more information


Meet the Mods
In no particular order...


Steve White
Seafarious
Pappy
lotp
Scooter McGruder
john frum
tu3031
badanov
sherry
ryuge
GolfBravoUSMC
Bright Pebbles
trailing wife
Gloria
Fred
Besoeker
Glenmore
Frank G
3dc
Skidmark
Alaska Paul



Better than the average link...



Rantburg was assembled from recycled algorithms in the United States of America. No trees were destroyed in the production of this weblog. We did hurt some, though. Sorry.
34.234.76.59