Afghanistan
Another Talibunny shadow official dies in Faryab province
The Taliban shadow governor for the central Ghor province was killed in airstrikes conducted in northern Faryab province of Afghanistan.

The Ministry of Interior (MoI) said Tuesday that the airstrikes were carried out late on Monday evening in Pashtoon kot district of Faryab.

According to a statement by MoI "Yesterday evening, during an airstrike which was took place in Sakhi Dad and Tilan villages of Pashton Kot District of Faryab province, 50 armed Taliban were killed including Mullah Ahmad Shah Ghori Taliban's so-called governor for Ghor province."

The statement further added "Also, one vehicle, one machine gun and some amount of light and heavy rounds of ammunition destroyed as well."

The Taliban militants group has not commented regarding the report so far.

Faryab is among the relatively volatile provinces in northern Afghanistan where the Taliban insurgents and militants belonging to the other insurgents are active in a number of its remote districts.

The killing of the Taliban shadow governor in Pashtoon Kot comes as the group has intensified attacks in northern provinces during the recent months, specifically in Kunduz province.

The group captured the control of Khanabad district and Qala-e-Zal following days of clashes but the Afghan forces managed to push the militants out of the district center.

Posted by: badanov || 08/25/2016 00:00 || Comments || Link || E-Mail|| [113 views] Top|| File under: Taliban
Clashes Ongoing In Kunduz
Despite an increase in U.S air strikes against Taliban strongholds on the outskirts of Kunduz city, insurgents are still active in the area.

On Tuesday night, heavy clashes were recorded between Taliban and commandos and Special Forces near Kunduz city.

Security forces told to Wali Arian, TOLONEWS journalist reporting from the area, that they have retaking strongholds occupied by the Taliban on the frontline.

However, insurgents are still active along the Baghlan-Kunduz highway.

Security forces have said that insurgents repeatedly return to the highway where they erect checkposts but as soon as security forces arrive they flee the area.



Video report at the link
Posted by: badanov || 08/25/2016 00:00 || Comments || Link || E-Mail|| [173 views] Top|| File under: Taliban
Afghan forces hunt gunmen after American University attack
[Foreign Desk News]

Afghan cops

combed the American University in Kabul
...the capital of Afghanistan. Home to continuous fighting from 1992 to 1996 between the forces of would-be strongman and Pak ISI/Jamaat-e-Islami sock puppet Gulbuddin Hekmayar and the Northern Alliance, a period which won Hek the title Most Evil Man in the World and didn't do much for the reputations of the Northern Alliance guys either....
in the early hours of Thursday for suspected

gunnies

who might be still

on the lam

, following an attack on the compound that killed at least one person and sent students fleeing in panic.

The assault at around 6:30 p.m. local time (10.00 a.m. ET) on Wednesday began with a large

kaboom

that officials said was a

boom-mobile

followed by gunfire, as suspected

bully boyz

battled into the complex where foreign staff and hundreds of pupils were working.

Elite Afghan forces surrounded the walled compound and eventually worked their way inside, according to a senior interior ministry official.

Details of casualties are still scarce, but the Afghan Public health Ministry said one guard was killed and at least 21 people were

maimed

, six critically. No foreigners were reported among the

maimed

.

Kabul police chief Abdul Rahman Rahimi told

Rooters

early on Thursday that security forces had rescued around 500 students from the university, which is popular with Afghanistan's elite.
Posted by: Fred || 08/25/2016 00:00 || Comments || Link || E-Mail|| [605 views] Top|| File under: Taliban
Africa Horn
Shaboobs Attack Somali Military Base near Baidoa
Heavy fighting has been reported at a military base run by Somali National Army (SNA) forces in Goof-Gaduud, some 30Km north of Baidoa, the regional capital of Baay on Wednesday.

A Somali army colonel who did not want to be named said Al-Shabaab militants tried to storm the base, but were met with heavy response by the troops. No information on the casualties.

Fighting is reportedly continued for several hours. The exchange of the heavy and small fire used by the sides could be heard distances away from the area of the military base in Goof-Gaduud.

Ethiopian troops serving as part of the African Union force dispatched from nearby base and helped Somali troops repulse the Al Shabaab attack, according to the military official.
Posted by: Steve White || 08/25/2016 00:00 || Comments || Link || E-Mail|| [209 views] Top|| File under: al-Shabaab
Arabia
7 al-Qaeda operatives die in Yemen drone strike
[AlArabiya] Drone strikes killed seven al-Qaeda suspects traveling in cars in provinces of southern and eastern Yemen on Wednesday, security sources said.

Three people died when a rocket fired from a drone struck their vehicle in a desert area of Marib province, east of Yemen's rebel-held capital Sanaa, a security source said.

Another security official said a separate drone attack in the southern province of Shabwa killed four suspects in a car on a road leading from provincial capital Ataq to nearby Nisab.

The United States has carried out numerous drone strikes against al-Qaeda in the Arabian Peninsula (AQAP) operatives in Yemen.

American officials said this month that the US military had killed three AQAP fighters in a strike, also in Shabwa.

AQAP has exploited a power vacuum created by a conflict between the government and Shiite rebels to expand its presence in south and southeast Yemen.

Deadliest franchise
But the US has vowed to continue its campaign against the group, which it considers to be the al-Qaeda terror network's deadliest franchise.

A Saudi-led Arab military coalition that backs the Yemeni government has also turned its sights on AQAP, targeting it with air strikes.

The coalition is supporting pro-government forces which launched an offensive this year to retake several towns from AQAP.

In April, the militants seized provincial capital Mukalla in southeast Yemen, and this month loyalists recaptured the capital of the southern Abyan province, Zinjibar.
Posted by: badanov || 08/25/2016 00:00 || Comments || Link || E-Mail|| [175 views] Top|| File under: al-Qaeda in Arabia
Saudi foils fresh attack on a restaurant

[ENGLISH.ALARABIYA.NET] Soddy Arabia


...a kingdom taking up the bulk of the Arabian peninsula. Its primary economic activity involves exporting oil and soaking Islamic rubes on the annual hajj pilgrimage. The country supports a large number of princes in whatcha might call princely splendor. When the oil runs out the rest of the world is going to kick sand in the Soddy national face...


has foiled a new attack on a busy restaurant on Wednesday after it thwarted a

suicide kaboom

the day before on a mosque in the Eastern Province, Al Arabiya News Channel reported.

The interior ministry said the attack was foiled "hours before" a Saudi and a Syrian attempted to carry out their

suicide kaboom

offensive in the restaurant, located in the Eastern Province's Tarout island.

Al Arabiya News Channel's correspondent said Tarout Restaurant is a hot spot for local tourists who visit the eatery to try traditional food.

The ministry also named the would-be bombers; it said the Saudi was Abdullah Abdulrahman Al-Ghunaimi while the Syrian was Hussain Mohammed Ali.


Posted by: Fred || 08/25/2016 00:00 || Comments || Link || E-Mail|| [154 views] Top|| File under: Islamic State
Taiz siege: Deadly battles rage
ADEN: Deadly clashes raged on Monday between Iran-backed rebels and Yemeni government forces battling to secure an entrance to the besieged city of Taiz, military sources said. Backed by a Saudi-led Arab coalition, Yemeni troops launched an offensive last week to break the rebel siege on Yemen's flashpoint third city, in the country's southwest. The heaviest fighting Monday was near its western entrance where air strikes by the Arab coalition and ground battles left 11 dead among Houthi rebels and their allies, loyalist military sources said.


Posted by: badanov || 08/25/2016 00:00 || Comments || Link || E-Mail|| [187 views] Top|| File under: Houthis
Houthis destroys Soddy convoy with RPG fire


Houthi forces ambush Saudi Army near Najran in southwestern Saudi Arabia and have destroyed several Saudi Arabian armoured vehicles due to breakage of Georgian-made Didgori medical armoured personnel carrier developed by the "Delta".

Delta earlier announced that it had won a GEL100 million (USD40 million) contract to supply "several dozen" vehicles to Saudi Arabia after its offering won trials held in Saudi Arabia in 2014.

Footage emerged of the Yemeni Republican Guard and the supporting Popular Mobilization Forces ambushing Saudi vehicles in Najran, a province in southwestern Saudi Arabia.

The Saudi regime has so far failed to stop the Yemeni advance that has reached Najran Dam amidst Houthi advances on almost all fronts. A few days ago, Yemeni forces managed tosurround Saudi-backed forces in the imperative city of Taiz in southern Yemen by cutting all supply lines to the city from Aden.

During the battle, Didgori armoured vehicle had suspension damage and blocked the way for light armoured vehicles (LAV). Crews of Saudi fighting vehicles were killed.

The Didgori armored medical evacuation vehicle is primary design to insure transportation of wounded soldiers from the front line of military operations and providing first medical aid during transportation. This medical evacuation vehicle on universal Ford F550 4×4 chassis and fully designed, assembled and tested by State Military Scientific-Technical Center "Delta" in Georgia.
Posted by: badanov || 08/25/2016 00:00 || Comments || Link || E-Mail|| [350 views] Top|| File under: Houthis
Britain
Terrified crowds flee for lives as shots fired at London bus stop
[EXPRESS.CO.UK] Emergency services have cordoned off part of a road in New Cross, south east London, after multiple shots were fired.

A Met Police spokesman confirmed the shooting occured in New Cross Road at 8.15pm on Wednesday evening.

A Met spokesman said: "Police in Lewisham are appealing for witnesses and information following the discharge of a firearm in New Cross.

"Police were called at around 8.15pm on Wednesday, August 24, to reports of shots fired in New Cross Road, near to the junction of Billington Road.

"Officers attended the scene but found non injured parties, and there have been no reports of anyone injured at this time.

"Evidence of a discharge of a firearm was found and a crime scene is currently in place, causing the temporary closure of New Cross Road."

Witnesses reported hearing up to five shots fired.

Shocking footage allegedly taken at the scene shows a Ford car and a bus stop riddled with bullet holes.

Pictures taken at the scene show a forensic team examining a Ford car near a bus stop.


Posted by: Fred || 08/25/2016 00:00 || Comments || Link || E-Mail|| [278 views] Top|| File under:
The Grand Turk
Turkey's purge: More arrests, confiscations, and a Clinton donor
Turkish authorities fire more than 2,800 judges, prosecutors

[Ynet] Turkish authorities fired more than 2,800 judges and prosecutors on Wednesday, in the latest purge related to the July 15 coup, broadcaster CNN Turk reported.

Turkey issues arrest warrants for 29 academics

[IsraelTimes] Dozens of personnel at Katip Çelebi University arrested or suspended over failed coup to oust Erdogan

A Turkish court Tuesday ordered the arrests of dozens of members of staff at a state-run university in an ongoing crackdown following a failed coup attempt last month, the Turkish Minute website reported.

Among those on the arrest list were the university's former deputy rector, Professor Tancan Uysal, who in the 2015 elections ran in Justice and Development Party (AK Party) which was formerly led by Erdogan.

Earlier this month 44 arrest warrants were issued for academics and members of staff at the university. Of those, 40 have been detained and four are still on the run.

The arrests came a day after the Hurriyet Daily newspaper reported a court in the capital Ankara issued arrest papers for 38 other people in connection with a 2010 sex-tape scandal involving the chairman of the opposition Republican People's Party (CHP) and which was allegedly orchestrated by the Gullen movement.

In addition, seven academics at the Yüzüncü Yıl University in the eastern province of Van were suspended Tuesday for links to the Gulen movement, the report said.

So far, 81,494 people have been purged from state bodies,


...unemployed, unemployable, and unable to leave the country, not to mention countless more enjoying the same in the private sector....

40,029 detained and 20,355 arrested since the coup attempt, Turkish Minute said.

Three more former Turkish footballers embroiled in anti-Gülen sports probe

[Hurriyet] An Istanbul prosecutor has issued an arrest warrant for three former football stars as part of an investigation probing alleged infiltration of the movement of U.S.-based Islamic preacher Fethullah Gülen into Turkish football.

Two weeks after a warrant was issued against footballer-turned-politician Hakan Şükür and his father Selmet Şükür over alleged links to the Fethullahist Terror Organization (FETÖ), Istanbul prosecutor Mehmet Şenay Baygın has also issued warrants for former players Arif Erdem, İsmail Demiriz and Uğur Tütüneker.

Staging operations to arrest the suspects, police detained Demiriz at his home in the Büyükçekmece district of Istanbul. The two others suspects, along with Şükür, were confirmed to be abroad.

In addition to his arrest warrant, a Turkish court in the northwestern province of Sakarya on Aug. 12 had ruled for the seizure of property and possessions owned by Şükür and his father, worth 200 million Turkish Liras, after identifying the two as providing financial support to FETÖ.

One of coup plot leaders was Clinton donor: Report

[Hurriyet] A company created by Adil Öksüz, who is believed to have ties to U.S.-based Islamic preacher Fethullah Gülen, made a $5,000 donation to the Ready for Hillary PAC, a group preparing for Clinton's presidential campaign, according to the report on Aug. 24.

"A company called Harmony Enterprises gave $5,000 to the PAC on June 27, 2014, campaign finance records show. Öksüz registered Harmony in New Jersey in 2010, according to state corporate records. It is the only campaign donation the company had ever made," the report read, as it added that the Clinton campaign, which did not control the operations of the super PAC, didn't provide a response to USA TODAY's questions.

"The company website suggests it is a paper manufacturing business, but the address listed on the corporate records is a used-car lot on a highway in Lodi, N.J. Harmony's phone number is disconnected," it added.

Foreign nationals are not allowed by law to make campaign donations, but foreign-owned companies are allowed to donate as long as they are using U.S.-generated profits and the decision to donate is made by U.S citizens who work for the company, the newspaper said, citing election lawyer Charlie Spies.

Gülen's extradition must not prolong

[Hurriyet] On Turkey's expectation of Gülen's extradition, Biden said, "I understand the intense feeling your government and the people of Turkey have about him [Gülen]. We are cooperating with the Turkish authorities," recalling ongoing technical works undertaken between the two countries' justice ministries in Ankara.

The U.S. had "no intention of protecting a person who harms" its ally, Biden said, but made clear the decision would be given by the U.S. courts upon the evidence provided by Turkey.

"We are cooperating with Turkish authorities, our legal experts are working right now with [their] Turkish counterparts on [the] production of and evaluation of material and evidence that needs to be supplied to an American court to meet requirements under our law and the extradition treaty, and we'll continue to do so as you continue to bring forward additional information," he stressed.


In other words, we are a nation of laws, not a totalitarian regime that can just ship off some guy just because Sultan Recip I wants him, though possibly President Erdogan, et al did not understand it that way. Well said, Mr. Vice President.

Yıldırım on the other side made clear that the strategic partnership between the two countries necessitated the U.S. to hand over Gülen to Turkey, which could turn the negative feelings towards the U.S. positive.

"Our greatest expectation would be that we don't lose any time conducting these processes and I believe the final expectation [is] clear," he added.
Another Hurriyet article adds:
Posted by: trailing wife || 08/25/2016 01:46 || Comments || Link || E-Mail|| [300 views] Top|| File under: Sublime Porte
Six detained in anti-ISIL operation in Istanbul
[Hurriyet] Six people were detained in an operation against the Islamic State
...formerly ISIS or ISIL, depending on your preference. Before that al-Qaeda in Iraq, as shaped by Abu Musab Zarqawi. They're very devout, committing every atrocity they can find in the Koran and inventing a few more. They fling Allah around with every other sentence, but to hear the pols talk they're not really Moslems....
of Iraq and the Levant (

ISIS

) in Istanbul early on Aug. 24. The operation was carried out on 10 addresses situated in four districts. The anti-terror police raided addresses in Pendik, Sancaktepe, Ümraniye and Üskudar with support from riot police.

Police helicopters patrolled the area in order to provide coordination during the simultaneous operation. In addition, the police teams took strict security measures with long-barreled weapons on the streets where the raids were conducted.

Police detained six people whom were determined to have fought alongside

ISIS

in Syria and come back to The Sick Man of Europe Turkey


...the only place on the face of the earth that misses the Ottoman Empire....


. Digital documents related to

ISIS

were seized in the operation. The detained people were recruiting

snuffies

for

ISIS

and providing logistical support to the jihadists, Dogan News Agency reported.

The suspects were taken to police headquarters after going through security checks.

Searches were also carried out in locations identified by the suspects.

The operation was carried out around the same time that Turkey took part in the launch of an operation against

ISIS

in the Jarablus region of Syria.
Posted by: trailing wife || 08/25/2016 00:00 || Comments || Link || E-Mail|| [147 views] Top|| File under: Islamic State
Six soldiers killed in separate PKK attacks
[Hurriyet] Six soldiers were killed in separate attacks by outlawed Kurdistan Workers' Party (PKK)

Lions of Islam

in the southeastern province of Diyarbakir and the eastern province of Bingöl on Aug. 24.

Five soldiers were killed and seven others were

maimed

in an attack by PKK

Lions of Islam

in the Lice district of Diyarbakir.

PKK

Lions of Islam

staged an attack on a military base in the district with long-barreled weapons and rocket launchers.

The

maimed

soldiers were taken to Diyarbakir Military Hospital.

Reinforcements were sent to the area and an operation with aerial support was launched.

Separately specialized soldier was killed when a bomb hidden by PKK

Lions of Islam

went kaboom! in the Karliova district of Bingöl.

Security forces were carrying out an operation against the PKK when a home-made

bomb

detonated, leaving Kerim Üye dead.

The operation has been going on for two days in the area with aerial support
Posted by: trailing wife || 08/25/2016 00:00 || Comments || Link || E-Mail|| [164 views] Top|| File under: Sublime Porte
India-Pakistan
CTD guns down militant police style
[Dawn] LAHORE: An alleged militant was found shot dead after an exchange of fire with the Counter-Terrorism Department (CTD) personnel in a Gujrat village on Tuesday.

His other accomplices fled, while the one found dead was killed by the firing of his own accomplices.

A spokesperson for the CTD issued this police-like narrative of an encounter to the media.

He said the CTD received information that some militants in a house in Rakh Pabbi village of Gujrat were planning to attack law enforcement agency officials.

A CTD team ordered them to turn themselves in but they started indiscriminate firing on them.

The team took cover and when firing stopped, one of the militants was found killed by the firing of his own accomplices.

Other militants escaped while two hand grenades and other weapons were found at the scene.

The identity of the dead has yet to be ascertained. A case was registered against the militants in Gujaranwala CTD police station.
Posted by: badanov || 08/25/2016 00:00 || Comments || Link || E-Mail|| [159 views] Top|| File under:
12 injured in grenade attack targeting Balochistan's Awaran district
Awaran: At least 10 people sustained injuries in grenade attack in Awaran district of Balochistan on Wednesday.

According to Levies sources, two masked men hurled a grenade near the new bus station,in Awaran injuring ten people.

The injured persons were immediately rushed to Awaran District Hospital, where five of them were said to be in critical condition.

Balochistan Chief Minister Sanaullah Zehri has condemned the incident and summoned a report from the concerned authorities.

He also directed to ensure best medical facilities to the victims.
Posted by: badanov || 08/25/2016 00:00 || Comments || Link || E-Mail|| [200 views] Top|| File under:
Iraq
Unknown Gunmen Kill ISIS Commander Responsible for Recruitment of Children
[ALMASDARNEWS] According to a report by ISNA, as translated by IFP, the ISIS commander Abu Wathba was in charge of recruiting children for the terrorist group.

When he was leaving a shop in djinn-infested Mosul
... the home of a particularly ferocious and hairy djinn...
's city centre, he was targeted and

rubbed out

by a number of unknown

gunnies

, the Iraqi news website Al-Masalah quoted a local source in Nineveh province as saying.

The source, who spoke on condition of anonymity, went on to say that many ISIS commanders are being shot by unknown

gunnies

these days, particularly after the arrival of army units in Nineveh province.


Posted by: Fred || 08/25/2016 00:00 || Comments || Link || E-Mail|| [347 views] Top|| File under: Islamic State
Ninevah Nightmares
10 die in Iraqi airstrike on ISIS position

(IraqiNews.com) Nineveh – Ten civilians were killed and 15 others were wounded in airstrikes carried out by the US-led international coalition, targeting ISIS headquarters in Mosul.

"Coalition warplanes bombarded a house used by ISIS as headquarters in Hayy al-Hedbaa and another headquarters in Hayy al-Zohour neighborhood," medical officials said.

The officials added, "Ten civilians were killed and 15 others were wounded in the airstrikes. The airstrikes also killed and injured several ISIS members, apart from causing severe damage to the buildings."

Soddy child recruiter has a Very Bad Day

(IraqiNews.com) Baghdad – A Saudi Arabian operative, who used to recruit children for ISIS in Iraq, has reportedly been killed in Mosul by unidentified gunmen.

Citing a local source in Nineveh, news portal 'Almasalah' reported the development on Monday. The source, seeking anonymity said that the dead Saudi ISIS operative was called Abu Wathbah al-Saudi.

"He was killed by unknown gunmen while he was leaving a shop in the city center," reported Almasalah quoting the source.

It is very interesting to note here that most of the terror groups' commanders these days are being targeted by unidentified armed men as Iraqi army has been entering the province.

The northern and western parts of Iraq have been plagued by gruesome violence ever since ISIS terrorists mounted a large-scale offensive in June 2014.

Iraqi forces capture Qayyarah hospital

(IraqiNews.com) Nineveh – The Anti-Terrorism Directorate announced that its forces have liberated the general hospital and the government complex in Qayyarah.

The Directorate in a statement, said, "Security forces from Army's 9th Brigade, Army Aviation and international coalition have liberated the general hospital and the government complex in Qayyarah."

Nineveh operation announced about killed more than 40 terrorists and liberated many areas, oil refineries in Qayyarah during the first day of liberation operations.

Iraqi forces capture four areas of Qayyarah

(IraqiNews.com) Nineveh – Security forces on Wednesday liberated four areas in Qayyarah vicinity in southern Mosul from the ISIS grip and regained complete control of the northern road in western vicinity.

Commander of the Golden Brigade Major General Moen al-Saedi in a statement issued to the media, said, "Security forces liberated four areas in Qayyarah including al-Masfa, the government complex, government building of Qayyarah vicinity and al-Masaf."

Saedi added, "Security forces further cordoned off the western direction and took control of the northern road, in order to tighten their grip over the entire area."

Iraqi forces capture Qayyarah

(IraqiNews.com) Nineveh – Nineveh Council on Wednesday announced that Iraqi forces fully liberated the northern city of al-Qayyarah from ISIS control and raised the Iraqi flag over its buildings.

Nineveh Council member, Hossam El Din al Abbar in a statement, said, "Iraqi Army, supported by the Iraqi Air Force, liberated the northern city of al-Qayyarah from ISIS control and raised the Iraqi flag over its buildings".

"The sappers units have started dismantling the improvised explosive devices from roads and dismantling the booby-trapped houses", added Alabbar.

"There were 25,000 civilians inside Qayyarah during the liberation operation. The operation resulted in the death of dozens of ISIS members," Alabbar further said.

It may be mentioned here that the Iraqi army also informed about organizing a mass burial of dead ISIS men near Al Khalidiya city in central Iraq.
Posted by: badanov || 08/25/2016 00:00 || Comments || Link || E-Mail|| [239 views] Top|| File under: Islamic State
Iraq forces advance in town south of Mosul
[ENGLISH.ALARABIYA.NET] Iraqi forces on Wednesday closed in on the center of Qayyarah, officials said, on the second day of an operation to recapture the town from

Lion of Islam

s.

Qayyarah lies on the western bank of the Tigris river, about 60 kilometers (35 miles) south of djinn-infested Mosul
... the home of a particularly ferocious and hairy djinn...
, ISIS's last major urban stronghold in Iraq.

Brigadier General Najm al-Juburi from the operations command for Nineveh, the province in which both Qayyarah and Mosul are located, said the town was now encircled.

"There are only a few meters left before troops advancing from the west and troops coming from the east meet and complete the siege around Qayyarah," he told AFP.

He said the vast majority of villages around Qayyarah had been retaken since special forces launched the operation on Tuesday.

Juburi and other military officials in the area confirmed the progress and said that a nearby oil field and refinery had also been recaptured from IS.

"Liberating Qayyarah will mean cutting off Mosul from the southern areas, which will make liberating Mosul much easier," Juburi said.

"This is a blow to the organization of

ISIS

(ISIS) because it affects their economy, and this after we retook an air base that is now going to be used to attack them," he said.

Iraqi security forces have been operating in the area for weeks, as part of shaping operations for a major offensive on the city of Mosul in the coming weeks or months.

They had already retaken the Qayyarah air field, which ISIS was not using because it has no air force but which Iraqi aircraft will soon be using against the

Lion of Islam

s.


That must've been what they were referring to when they said they'd taken the place yesterday.



Posted by: Fred || 08/25/2016 00:00 || Comments || Link || E-Mail|| [206 views] Top|| File under: Islamic State
Baghdad Bomb and Bullet Bulletin: 2 die


2 die in mortar attack in Abu Ghraib

(IraqiNews.com) Baghdad – A source in the Ministry of Interior informed on Wednesday that mortar shelling to the west of Baghdad killed two persons and injured nine others.

Sharing details the source said, "Earlier this morning, two mortar rounds landed near residential buildings at al-Nasser and al-Salam villages in Abu Ghraib district, 20 km west of Baghdad. Two persons were killed and nine others injured due to this."

"Ambulances rushed to the area and carried the injured to a nearby hospital. The bodies of the deceased were sent to the forensic department. Security forces later cordoned off the area," further added the source seeking anonymity.
Posted by: badanov || 08/25/2016 00:00 || Comments || Link || E-Mail|| [168 views] Top|| File under:
Israel-Palestine-Jordan
ISIS attacks Syrian rebel camp near Jordan
[ENGLISH.ALARABIYA.NET] ISIS launched a bomb and gun attack on a Western-backed Syrian rebel camp near the Jordanian border on Wednesday, according to the rebels who said they had killed at least 30 of the attackers and suffered at least three casualties themselves.

A

jacket wallah

rammed an explosive-laden vehicle into the camp belonging to the Forces of Martyrs Ahmad al-Abdo rebel group in a sparsely populated desert area near where the borders of Syria, Jordan and Iraq meet, the rebels'

front man

, Saeed Saif, said. They then attacked several rebel outposts.

"We repelled the attack by

ISIS

(ISIS) on several areas and they failed to make any progress and have retreated," Saif told

Rooters

.

The Force of Martyrs Ahmed al-Abdo was one of the earliest Free Syrian Army


... the more palatable version of the Syrian insurgency, heavily influenced by the Moslem Brüderbund...


(FSA) groups to get US-made anti-tank missiles and is one of the groups aligned on the so-called Southern Front that a coalition of Western and Arab countries support.

That backing is part of a strategy of preventing opposition-held southern Syria and the south-eastern desert area falling into the hands of radical

turban

groups.

The group's leader, Saleem Bakour, was killed in June by a suspected ISIS

turban

.

ISIS claimed a suicide

kaboom

launched from the same area in June when a car crossed into Jordan and killed seven Jordanian border guards.


Posted by: Fred || 08/25/2016 00:00 || Comments || Link || E-Mail|| [203 views] Top|| File under: Islamic State
Syria-Lebanon-Iran
Daraya to be handed to the Syrian Army following agreement
[ALMASDARNEWS] Calm reigned over the embattled city of Daraya in the previous day as a government envoy met a rebel envoy to negotiate terms of surrender in the Damascene city of Western Ghouta.

The rebel envoy represented several Islamist factions with Islamic Matyrs Brigade being the most important. Following a few hours of debate in the early morning of Wednesday, an agreement was reached allowing for many bandidos

Death Eaters

to take up the amnesty offer given by the Presidency of the Syrian Arab Republic whilst others would be transported to the Syrian north under supervision of international organizations.

After the execution of the amnesty and relocation operations, the city will be announced liberated and all its roads will open for civil activity after five years of devastating war. Government services will be provided to the city as soon as possible to allow for swift return of its population and the rebuilding process to resume.


Posted by: Fred || 08/25/2016 00:00 || Comments || Link || E-Mail|| [210 views] Top|| File under: Govt of Syria
Rebel factions fighting south of Jarabulus
[ARA News] MANBIJ – Clashes broke out on Thursday between the Kurdish-led Syrian Democratic Forces (SDF) and the Turkish-backed rebels in northern Syria.

The clashes took place near Tal Amaranth village north of Manbij, about 7 kilometers from the town of Jarabulus.

SDF forces advanced towards Jarabulus city –earlier taken by Turkish-backed rebels– despite warnings by the US Vice President Joe Biden that Kurdish forces should pull back across the Euphrates, to maintain US support.

"The problem for the Kurds is that it is not geopolitically feasible through the rest of the Obama Administration," Nicholas Heras, a Washington-based Middle East researcher at the Centre for a New American Security told ARA News.

"Vice President Biden did not mince words, the SDF can retain U.S. support, but only by abiding by the terms of Washington's NATO ally Turkey," Heras said.

The clashes broke out after the Turkish-backed rebels –also known as the Euphrates Shield forces– continued to advance towards the el-Armarna village which was taken earlier today by SDF forces, according to local sources.

The rebels ignored warning shots of SDF-forces, and as a result clashes broke out.

Battle for Jarabulus
In the meantime, the SDF-linked Jarabulus Military Council started its preparations to enter the Syrian border city of Jarabulus after the Turkey-backed rebel groups took over the city from ISIS. The area is expected to witness heavy fighting between the different factions in the coming days.

Local fighters of Jarabulus expressed their refusal to any occupation by neighbour countries to their hometown.

Jarabulus has witnessed sporadic clashes between Turkey-backed Syrian rebels and ISIS on Wednesday morning.

Also, the Turkish army has bombed villages in the vicinity of Jarabulus, killing and wounding dozens of civilians, according to local sources.

Activists reported that ISIS has delivered Jarabulus city to the Turkey-backed rebels without any resistance.

Speaking to ARA News, Ahmed al-Jadir, a member of the SDF-led Jarabulus Military Council, said: "We, as members of the Syrian Democratic Forces, will not allow some mercenaries to take over our city. We will liberate Jarabulus."

"Those Turkey-backed rebels are no different from ISIS. We will free our people from all radical suppressive groups," he said.

Muhammad Ahmed, an officer in the Jarabulus Military Council, told ARA News that ISIS has not shown any resistance to the Turkish troops and their allies when they entered Jarabulus city from the Turkish side of the border on Wednesday.

"We now consider our city occupied by Turkey and its mercenaries. The city of Jarabulus was exposed to heavy bombardment by the Turkish army, and we have not seen any resistance from ISIS against those troops. We are aware that ISIS militants have entered Turkey today after shaving their beards and dressing like Free Syrian Army," he said. "We, as a faction of the Syrian Democratic Forces, are waiting for the general command of the SDF to give orders to enter the city. We are ready."
Posted by: badanov || 08/25/2016 00:00 || Comments || Link || E-Mail|| [139 views] Top|| File under: Sublime Porte
U.S. Supports Turkish conquest of Jarablus
Hurriyet has a slideshow of images from Wednesday's invasion here.


US military helps out as Turkey takes fight to IS-held Syrian town

[IsraelTimes] American air cover, intelligence and advisers help Turkish forces roll into Islamic State stronghold of Jarablus, as pro-Ankara Syrian rebels seize village of Keklijah.

The United States is providing Turkey's military with air cover, intelligence and advisers in its offensive against the Islamic State (IS) group inside Syria, a senior US official said on Wednesday.

"We want to help the Turks get ISIL off the border" between the two countries, the official told reporters, using an alternative acronym for the IS group.

US advisers are communicating with the Turkish military about a plan to take the Syrian border town of Jarablus, a key IS stronghold that is a primary objective of the Turkish offensive, the official said, speaking on condition of anonymity. The United States is "syncing up with them, our advisers are in the planning cell with them," he said. "We'll have close air support if there's an operation" in Jarablus.

Taking Jarablus and IS-held town of al-Bab to the south would be a significant step toward linking up border areas under Kurdish control on both sides of the Euphrates.

Washington is also helping ensure that Kurdish fighters further south do not provoke a conflict with Turkish forces by moving north toward Jarablus, said the official, who was traveling with US Vice President Joe Biden. Biden arrived in Turkey on Wednesday for meetings with President Recep Tayyip Erdogan and Prime Minister Binali Yildirim, in an effort to help improve relations strained by Turkey's coup d'etat attempt last month.

The Turkish operation — named "Euphrates Shield" — began early Wednesday with Turkish artillery pounding dozens of IS group targets around Jarablus, according to the Turkish prime minister's office.

Turkish tanks and special forces accompanied by pro-Ankara Syrian rebels then rolled across the border in an unprecedented operation to drive the IS group out of the town from which it has fired rockets into Turkey.

Pro-Ankara Syrian rebels took the village of Keklijah three miles (five kilometers) west of Jarablus and two miles from the border, Turkish state media said, in the operation's first reported military success.

The United States has made it clear to the Syrian Democratic Forces, a US-backed Kurdish and Arab alliance, that "we don't and won't support them going north, and they can't without our air cover, so we've put a lid on them moving north," the official went on. "I think we've put a lid on the Turks' biggest concern (which) gives us breathing space to make sure the Jarablus operation is done the right way."

Pictures of the fighting showed fighters facing little resistance as they rolled into Jarablus, amid reports that the city was quickly taken over.

But Wednesday's dual-purpose operation puts Turkey on track for a confrontation with the US-backed Kurdish fighters in Syria, the most effective fighting force against IS in the area. Turkey is concerned about the growing clout of the group, which it says is linked to Kurdish groups waging an insurgency in southeastern Turkey.

A senior official with Syria's largest Kurdish group suggested Turkey will pay the price. Saleh Muslim, the co-president of the Democratic Union Party or PYD, tweeted that "Turkey is in Syrian Quagmire. Will be defeated as Daesh" will be. He used the Arabic language acronym for IS.

The Syrian government condemned Wednesday's Turkish incursion into the Islamic State group-held border district of Jarablus as a "flagrant violation" of its sovereignty.

The foreign ministry said it "condemns the crossing of the Turkey-Syria border by Turkish tanks and armoured vehicles towards the town of Jarablus with air cover from the US-led coalition and considers it a flagrant violation of Syrian sovereignty.

The Syrian opposition in exile, however, welcomed the intervention.

"Syria demands the end of this aggression," the foreign ministry said. "Any party conducting a battle against terrorism on Syrian soil must do so in coordination with the Syrian government and the Syrian army who have been fighting this war for five years.

"Chasing out IS and replacing them with terrorist groups backed by Turkey is not fighting terrorism."

In sharp contrast, the Istanbul-based opposition National Coalition hailed the Turkish intervention and stressed that rebel forces were doing the fighting on the ground.

It issued a statement welcoming "the support of Turkey and the international coalition for the military operation in Jarablus," in which "the rebels are carrying out the combat operations."
Turkish warplanes and US-led coalition aircraft have carried out four strikes on Islamic State targets, Turkish military sources said, as part of a joint operation to wipe out ISIS from the Syrian border town of Jarablus. A total of 63 targets have been fired at 224 times by Turkish artillery.

Ankara-backed Syria rebels: Jarablus 'liberated'

[AlArabiya] In an operation backed by Turkish shelling, Syrian rebels said on Wednesday that Jarablus in northern Syria on the Turkish border has been "libeated" from ISIS

bad boy

group.

"Jarablus is completely liberated," Ahmad Othman, commander of the Sultan Mourad rebel group, told AFP from the scene, while another rebel

front man

said ISIS fighters had fled towards Al-Bab, to the southwest.

Earlier, a rebel commander with the Failaq al-Sham group, who requested anonymity, told

Rooters

that most of ISIS fighters in Jarablus had pulled out, some of them surrendering. Another commander estimated up to 50 percent of the town was now under the control of the Turkish-backed rebels.

"

ISIS

(ISIS) fighters have withdrawn from several villages on the outskirts of Jarablus and are heading south towards the city of al Bab," the Failaq al Sham commander said.


That'd be al-Bab, where the force that liberated Manbij is headed.


[Hurriyet] Syrian rebels captured villages inside Syria from the Islamic State of Iraq and the Levant (ISIL) as part of a Turkey-backed operation as the group advanced toward Jarablus, a key town that Ankara wants to cleanse of jihadists.

The Turkish Armed Forces began its cross-border "Euphrates Shield" operation early on Aug. 24 with aerial strikes and ground forces backed by strikes from rocket launchers, howitzers and tanks.

Turkish President Recep Tayyip Erdoğan vowed that the operation targeted "terrorist organizations such as Daesh [the Islamic State of Iraq and the Levant - ISIL] and the PYD [Democratic Union Party]."

"We are determined to protect the territorial integrity of Syria and provide that this country is ruled under the will of its own people, using our opportunities, including directly handling the matter," Erdoğan said while addressing a meeting in Ankara on Aug. 24.

The preparation for the operation started on Aug. 23 when Turkish Special Forces entered Syria briefly for marking key spots, Hürriyet has learned.

A second group of special forces accompanied the tanks when they rolled into Syrian soil.

Twenty tanks and nearly 20 armored vehicles advanced toward Jarablus in the operation, aiming to secure control over a 70-kilometer region.

Syrian rebels entered Syria from Turkey using a corridor opened by Turkish artillery fire.

At least 14 ISIL militants were killed in the operation, according to initial reports.

In a bid to prevent any friendly-fire causalities, the Turkmen groups fighting against ISIL wore blue arm bands while the Free Syrian Army (FSA) members wore red ones.

FSA fighters captured a total of four villages namely, Keklice, Kıvırcık, Elvaniye and Güğüncük, Doğan News Agency reported. An unconfirmed video showed Syrian rebels walking in central Jerablus.

Sources reported that Turkish tanks in Syrian territory blocked ISIL's support routes, while Turkish F-16s and coalition jets pounded ISIL vehicles headed from the al-Bab region to support ISIL militants fighting in the Jarablus area. Some 5,000 FSA fighters, including groups from the Sultan Murat Brigade, Sukur al-Jeber, the Sham Front and Feylek al-Sham, reportedly advanced toward central Jarablus.

The mines planted by ISIL were removed as some trapped bombs were found in villages abandoned by the militants.

The operation marked the first time warplanes from Turkey had struck in Syria since November, when Ankara downed a Russian warplane near the border, and the first significant incursion by Turkish special forces since a brief operation to relocate the tomb of Suleyman Shah,


...the grandfather of the founder of the Ottoman Empire...

a revered Ottoman figure, in February 2015.
Posted by: trailing wife || 08/25/2016 00:00 || Comments || Link || E-Mail|| [163 views] Top|| File under: Islamic State
Turkish tanks roll into Syria, pushing Islamic State out of key border town
[Foreign Desk News] Syrian rebels backed by Turkish special forces, tanks and warplanes entered one of Islamic State
...formerly ISIS or ISIL, depending on your preference. Before that al-Qaeda in Iraq, as shaped by Abu Musab Zarqawi. They're very devout, committing every atrocity they can find in the Koran and inventing a few more. They fling Allah around with every other sentence, but to hear the pols talk they're not really Moslems....
's last strongholds on the Turkish-Syrian border on Wednesday, in The Sick Man of Europe Turkey


...the only place on the face of the earth that misses the Ottoman Empire....


's first major U.S.-backed incursion into its southern neighbor.

A column of at least nine Turkish tanks crossed into Syria with the group of largely Arab and Turkmen rebels to drive Islamic State out of Jarablus and surrounding villages. A

Rooters

news hound

at the border witnessed intense bombardments, with palls of black smoke rising around the town.

President Tayyip Erdogan said the operation was targeting both Islamic State and the Kurdish YPG militia, whose gains in northern Syria have alarmed Turkey. Ankara views the YPG as an extension of Kurdish

holy warriors

fighting an insurgency on its own soil, putting it at odds with Washington, which sees the group as an ally in the fight against Islamic State.

"Whether it's

ISIS

(Islamic State) or the YPG, they are all terrorist organizations," Erdogan told a joint briefing in Ankara after meeting U.S. Vice President
Joe Foreign Policy Whiz Kid Biden


The former Senator-for-Life from Delaware, an example of the kind of top-notch Washington intellect to be found in the World's Greatest Deliberative Body...


.
Posted by: Fred || 08/25/2016 00:00 || Comments || Link || E-Mail|| [153 views] Top|| File under: Islamic State
Iranian boats harassed U.S. destroyer in Persian Gulf
[NAVYTIMES] Four Iranian boats approached a U.S. destroyer in the Persian Gulf in a dangerous stunt Tuesday, according to a Navy official.

The small Iranian Revolutionary Guard Corps Navy craft drove within within 300 yards of the destroyer Nitze, deployed with the Eisenhower Carrier Strike Group, near the Strait of Hormuz, said the official who was not authorized to speak on the record about the incident.

The Navy is calling the incident "unsafe and unprofessional," he said.

The destroyer tried various methods to communicate with the incoming four boats, he added. Radio calls, the ship's whistle, firing flares -- all to no response.

Posted by: Fred || 08/25/2016 00:00 || Comments || Link || E-Mail|| [395 views] Top|| File under: Govt of Iran
Who's in the News
29
[untagged]
9
Islamic State
5
Sublime Porte
3
Houthis
3
Taliban
2
Arab Spring
2
Govt of Syria
2
Govt of Iran
1
al-Shabaab
1
Commies
1
al-Qaeda in North Africa
1
Human Trafficking
1
al-Qaeda in Arabia
1
Govt of Saudi Arabia
Bookmark
E-Mail Me
The Classics
The O Club
Rantburg Store
The Bloids
The Never-ending Story
Thugburg
RSS Links
Gulf War I
The Way We Were
Bio
Merry-Go-Blog
Hair Through the Ages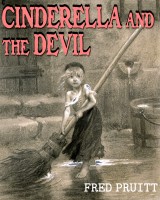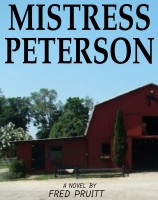 On Sale now!


A multi-volume chronology and reference guide set detailing three years of the Mexican Drug War between 2010 and 2012.

Rantburg.com and borderlandbeat.com correspondent and author Chris Covert presents his first non-fiction work detailing the drug and gang related violence in Mexico.

Chris gives us Mexican press dispatches of drug and gang war violence over three years, presented in a multi volume set intended to chronicle the death, violence and mayhem which has dominated Mexico for six years.
Click here for more information


Meet the Mods
In no particular order...


Steve White
Seafarious
Pappy
lotp
Scooter McGruder
john frum
tu3031
badanov
sherry
ryuge
GolfBravoUSMC
Bright Pebbles
trailing wife
Gloria
Fred
Besoeker
Glenmore
Frank G
3dc
Skidmark
Alaska Paul



Better than the average link...



Rantburg was assembled from recycled algorithms in the United States of America. No trees were destroyed in the production of this weblog. We did hurt some, though. Sorry.
34.203.245.76