Afghanistan
Trained on other side of Durand Line, 21 terrorists held in Kandahar
[Khaama (Afghanistan)] At least 21

holy warriors

operating in four different groups were placed in durance vile
Please don't kill me!
by the operatives of the Afghan intelligence in southern Kandahar province of Afghanistan.

The Afghan Intelligence, National Directorate of Security


...the Afghan national intel agency...


(NDS), said the

bully boyz

belonged to Quetta Council, a term normally referenced to the Taliban group and Haqqani Network leadership based in Pakistain.

A statement by NDS said the

bully boyz

were involved in plotting and coordinating

suicide kaboom

s, coordinated terrorist attacks,

liquidation

of tribal and influential elders, and attack on convoys in southern Kandahar province.

The statement further added that the detained

holy warriors

have confessed they received the necessary terrrist trainings on the other side of Durand Line.

The anti-government armed

myrmidon

groups including the Taliban

Death Eaters

have not commented regarding the report so far.

This comes as the Afghan officials have long been raising concerns regarding the presence of the Taliban group and Haqqani network
leadership councils in Pakistain.

They are saying that the two groups are having leadership councils based in both Quetta and Beautiful Downtown Peshawar


...capital of Khyber Pakhtunkhwa (formerly known as the North-West Frontier Province), administrative and economic hub for the Federally Administered Tribal Areas of Pakistan. Peshawar is situated near the eastern end of the Khyber Pass, convenient to the Pak-Afghan border. Peshawar has evolved into one of Pakistan's most ethnically and linguistically diverse cities, which means lots of gunfire.


cities of Pakistain from where they launch attacks in Afghanistan.


Posted by: Fred || 09/01/2016 00:00 || Comments || Link || E-Mail|| [295 views] Top|| File under: Govt of Pakistain Proxies
Africa North
Serraj in Sirte as IS retreats to final refuge
Tripoli, 31 August 2016:

Even as Bunyan Marsous forces battled the remnants of IS in Sirte, Faeiz Serraj, head of the Presidency Council flew into the town and visited the Ougadougou Centre, once the terrorists' headquarters.

Serraj, along with other PC members, including his deputy Ahmed Maetig, from Misrata, spoke to senior commanders. In the past there has been resentment among BM fighters at what they considered to be the limited support in money and materiel that had been sent to them from Tripoli by Serraj's government. If there were any recriminations today, they were not in evidence later as a smiling Serraj and his colleagues posed with fighters for photographers.

He had said that the BM forces had proved to the world that the terror menace could be eradicated by Libyan efforts. The fighters had not just been defending their country, they had been defending the world. Serraj said that the men should be proud of themselves. He added that the battle against IS was a symbol of national unity and a national project involving everyone. He blessed the dead and prayed that the wounded would have a speedy recovery.

The PC head had arrived at the Ghadabiya air base to the south of the town, which doubles as the civilian airport. Despite the potential risks of moving around while the battle for the last parts of Sirte continued, security surround Serraj and his colleagues was low and unobtrusive.

The IS terrorists have now been pushed back to their very last position which is in Sirte's Third District. One attempted car bombing using a vehicle with steel plate welded in front of it was stopped when anti-aircraft rounds penetrated the shield. The driver lay dead in the cab while BM forces unloaded the pickup truck's cargo of shells and mortars.

Footage has been published of another car bomb detonated hundreds of metres before it reached BM lines. The undated sequence shows a BM vehicle racing down the road while fighters look about a kilometre up the road behind it, where seconds later, there is a huge explosion. It is unclear if the suicide bomber was hit by ground fire or an air launched weapon.

Though there is an eagerness to finish off a four-month fight that has cost more than 400 largely Misratan dead and 2,500 wounded there is a reluctance to take more casualties in what is clearly the final stage of a now uneven battle. The assumption is that IS is running out of ammunition and becoming militarily weaker. Yet Sunday's suicide car bombing in which 35 were killed and dozens injured demonstrated the danger of a desperate enemy that has little inclination to surrender.
Posted by: badanov || 09/01/2016 00:00 || Comments || Link || E-Mail|| [237 views] Top|| File under: Islamic State
US adds Islamic State commander in Somalia to list of global terrorists
[LONGWARJOURNAL.ORG] The US Department of State added the commander of the Islamic State
...formerly ISIS or ISIL, depending on your preference. Before that al-Qaeda in Iraq, as shaped by Abu Musab Zarqawi. They're very devout, committing every atrocity they can find in the Koran and inventing a few more. They fling Allah around with every other sentence, but to hear the pols talk they're not really Moslems....
's nascent force in Somalia to its list of specailly designated global

forces of Evil

today. Abdulqadr Mumin, the leader of the small cadre of Islamic State fighters in the East African nation, defected from Shabaab late last year.

State identified Mumin as "the head of a group of

ISIS

[Islamic State]-linked individuals in East Africa" and "a former al-Shabaab



... the Islamic version of the old Somali warlord...


recruiter and

front man

." Since he pledged to the Islamic State in October 2015, he has "expanded his cell of

ISIS

supporters by kidnapping young boys aged 10 to 15, indoctrinating them, and forcing them to take up

bad boy

activity."
Posted by: Fred || 09/01/2016 00:00 || Comments || Link || E-Mail|| [398 views] Top|| File under: Islamic State
Tunisia: Security forces kill al-Qaeda-linked militants planning suicide attacks
[IBTIMES.CO.UK] Police in Tunisia have killed two Islamist

Lions of Islam

in possession of a prepared suicide belt in dawn raids on the

Death Eater

hotbed of Kasserine.



Rooters

reported that the

murderous Moslem

s, believed to be linked to al-Qaeda, were tracked by police following an earlier ambush on an army patrol.

"A security operation carried out this morning (31 August), in Karma town, was a preventive assault against two

forces of Evil

planning attacks in the region," the ministry said in a statement. Weapons, a suicide belt and other material was seized in the house.

One civilian was killed over the course of a shoot-out, an unnamed security source was quoted as saying.

On 29 August, three soldiers were killed and eight

maimed

in an ambush, as

Lions of Islam

attacked with landmines, rockets and gunfire.
Posted by: Fred || 09/01/2016 00:00 || Comments || Link || E-Mail|| [238 views] Top|| File under: al-Qaeda in North Africa
Arabia
Security Forces Pursue Terrorists after Aden Suicide Attack
Aden-Security forces in Aden carried out on Tuesday evening a series of raids at hideouts of suspected terrorist cells run by security and intelligence officials that are known for their support to ousted President Ali Abdullah Saleh.

The terrorist operations are targeting the stability and security of Aden. The latest terrorist explosion struck a group of recruits in Aden, killing and injuring 170 people.

Aden intensified security procedures and deployed security forces at the entrance and exit of the temporary base of Yemen's internationally recognized government, sources told Asharq Al-Awsat newspaper.

They said the coup militias are plotting for terrorist operations in response to the announcement of the governor of Aden, Aidaroos al-Zubaidi,that the city is safe and the legitimate government should return to it.

These strict security procedures and raids came less than 24 hours after the Aden explosion which ISIS claimed responsibility for.

Some analysts say that the presence of ISIS in Yemen is unlikely. These sources informed Asharq Al-Awsat that the last terrorist cell arrested by the security forces had received instructions from parties that support the ousted Yemeni president.

In a related matter, local medical sources told Asharq Al-Awsat that 54 people were dead and 120 were injured in the blast and some of the wounded are in critical condition. Internal and external parties widely denounced the suicide attack.

GCC Secretary General Abdul Latif Al-Zayani described the attack as a terrorist crime that contradicts with all humanitarian values and morals. Zayani guaranteed the GCC countries' full support to Yemen in the security procedures taken to shore up stability.

Arab League Secretary-General Ahmed Aboul Gheit also denounced the operation and offered condolences to the victims' families and the Yemeni government and people.


Posted by: badanov || 09/01/2016 00:00 || Comments || Link || E-Mail|| [244 views] Top|| File under:
Europe
Europe colonist briefs
Germany investigating 64 suspected extremist Islamists in armed forces

[Ynet] Germany's military counter-intelligence agency is investigating 64 suspected "extremist Islamists" working for the armed forces, a spokesman for the Defence Ministry said on Wednesday.

The 64 could include civilian as well as uniformed employees, the spokesman added. People judged to be "extremist Islamists" are not permitted to work for the military.

Between 2007 and 2016, 30 "extremist Islamists" went to Syria or Iraq after being employed in the armed forces, the spokesman said. Nineteen people were discharged from the forces for being "extremist Islamists" during that period.

3 detained in Serbia for trying to smuggle 64 Afghans

[Ynet] Serbia's Defense Ministry says three people have been detained for attempting to smuggle 64 migrants from Afghanistan, including a pregnant woman and a baby. The ministry said Tuesday that a joint police and army patrol near the border with Bulgaria caught the smugglers late Monday as they were transferring the migrants. It says a group of 34 migrants were packed in a van, while another 30 migrants were about to board two cars. They included mostly men, four women, children and a baby.

Aid group: Rise in minors at Calais migrant camp

[Ynet] A leading French humanitarian organization says the number of minors alone in a makeshift camp in Calais has increased by 151 percent to 861 -- with the youngest 10 years old.

France Terre d'Asile says it spent three days last week counting kids alone in the camp in northern France and the figure had soared since a May count of 343. It concurred with other aid groups which put the overall camp population at a record of around 9,000.

The Calais region prefecture says that since March, 55 children have been able to join families in Britain -- the dream of most Calais migrants.

Danish PM seeks emergency law to reject asylum seekers at borders

[Ynet] The Danish government on Tuesday proposed adoption of a law that would enable police to reject asylum seekers at the borders in times of crisis such as that in 2015 when thousands of migrants sought to enter the country. Denmark has already implemented tough immigration policies since a heavy influx of refugees last year, including border controls and a "jewellery bill", allowing the police to confiscate refugees' valuables.

The government seeks to create a statutory power to reject asylum-seekers at the border to prevent a recurrence of the refugee crisis in September last year, the Ministry for Immigration, Integration and Housing said.

Nearly 10,000 migrants rescued on Mediterranean in two days

[DeutscheWelle] The Italian coastguard on Tuesday rescued some 3,000 migrants in the Strait of Sicily with the aid of the EU's border agency Frontex and humanitarian organizations, bringing the total to nearly 10,000 in two days.

More than 100,000 migrants have made the perilous journey across the central Mediterranean in 2016, many of them fleeing conflict and extreme poverty in Africa and the Middle East. Some 3,000 of them are estimated to have died during the journey this year.

However, the number of migrants arriving to the EU has fallen compared to the same period last year. IOM said some 12,600 people made it to the bloc in August, down from 23,500 in the same month last year.

Some 9,000 refugee children reported to have disappeared in Germany


How much is an artifact of paperwork? No doubt the numbers will fall once the overwhelmed system catches up on cross-referencing individual multiple registrations within Germany and across Europe.

[DeutscheWelle] Germany's federal police says the number of missing refugee children has doubled since the start of the year. Most of the children are aged between 14 and 17-years-old.

Germany's Federal Criminal Police Office (Bundeskriminalamt) has confirmed that by July 1, 8,991 unaccompanied refugee children and young people had been reported missing. The figures, which were requested by the German daily "Neue Osnabrücker Zeitung," showed the number of migrants no longer in contact with authorities was already higher than for the whole of last year. The figure has doubled from January, when 4,749 refugees were known to be missing.

Although most of those who disappeared are teenagers, 867 of them are under 13 years old.


Possibilities listed in the article: joined criminal gangs; arrived with plan to unite with friends or relations within or outside Germany, left place of registration to do that; registered more than once, but with no papers and multiple spellings of name, no way to check.


French police officer wounded in knife attack in Toulouse


Sudden Jihad Syndrome? This one is odd: Ynet picked it up from the Reuters feed, but it isn't in any of my other sources, including Breitbart and The Daily Mail. Nor does the article contain information about the background or motivation of the attacker. Included on the suspicion that the attacker, likely to be labelled mentally ill, is either a recent Moslem migrant or an earlier colonist.

[Ynet] A French police officer was wounded by a knife-wielding man at a police station in the southern city of Toulouse on Tuesday, a police source said. Local newspaper La Depeche Du Midi said the 31 year-old man entered the police station pretending to want to make a complaint. He then launched an attack with a knife on the female officer, wounding her on her neck. The assailant also tried to grab her weapon before he was subdued.

Sweden Jails Syrian Refugee Six Years for Setting Fire to Hostel

[AnNahar]

BLUF:

Since his arrival in August, 2015 has been treated for depression and epilepsy. Feeling ignored and suicidal, tried to kill himself by setting his curtains on fire. To be expelled at end of sentence, ordered to pay restitution. How that last is to be accomplished the article does not say.
Posted by: trailing wife || 09/01/2016 01:04 || Comments || Link || E-Mail|| [264 views] Top|| File under:
The Grand Turk
Turkey's purge: 31 detained, 40 arrested, Interior Minister resigns, and the Gulen movement was founded by CIA
Turkish interior minister quits, says PM, after string of attacks

[ALMASDARNEWS] Turkey's Interior Minister Efkan Ala has resigned, Prime Minister Binali Yildirim said on Wednesday, after a string of bombings and attacks blamed on Islamic State and Kurdish insurgents that prompted public criticism.

The Interior Ministry portfolio has been filled by Labour Minister Suleyman Soylu, the prime minister said in a statement which was broadcast on Turkish television stations.

Turkish judge seeks asylum in Greece

[AlAhram] A 48-year-old Turkish judge has requested political asylum in Greece, claiming persecution by the government of President Tayyip Erdogan, the Athens News Agency said on Tuesday.

The Greek coast guard said only that a Turkish national had been arrested on Tuesday after being rescued along with six migrants from a boat off the Greek island of Chios. It did not give the nationality of the migrants. The coast guard and police would not comment specifically on the agency report.

Former AKP lawmaker and 30 others detained, 40 police arrested over Gülen links

[Hurriyet] A former lawmaker from the ruling Justice and Development Party (AKP) has been detained over suspected links to the Fethullahist Terrorist Organization (FETÖ).


Given that Fethullah is the gentleman's first name, this is like talking about the dreaded Georgeists...

Lawyer İdris Şahin, a former AKP deputy from the Central Anatolian province of Çankırı and deputy chairman of the constitutional commission, was detained in an operation launched by the Çankırı police's counter-smuggling and organized crime department. Searches were carried out in Şahin's house and office.

Meanwhile, a total of 30 people were detained in an operation against FETÖ in the Central Anatolian province of Konya early on Aug. 31.

The Konya Chief Public Prosecutor's Office launched an investigation over the failed seizure of the government


...perhaps that has some sort of meaning in the original Turkish, but I suspect not -- the Communists used to proclaim all sorts of nonsense during their purges, as I recall...

and a total of 90 detention warrants were issued as part of the probe.

Konya-based operations were carried out simultaneously in 22 provinces by counter-smuggling and organized crime department units. Operations were conducted at a total of 90 addresses, which resulted in 30 detentions.

Teachers and professors who were suspended after the coup bid were among the detained, as well as the Gülen movement's suspected provincial and district "imams" and accountants. Police officers, who previously were on duty in Konya and now assigned to different provinces, were also detained in the operation.

Searches were continuing to apprehend the suspects who couldn't be found at their addresses.


Here's hoping they've managed to escape, or at least to find secure hiding places.

Books written by U.S.-based Islamic preacher Fethullah Gülen were found in the searches conducted at the addresses, Doğan News Agency reported.

Elsewhere, a total of 40 police officers, including high ranking officials, were arrested over links to Gülenists in the western province of İzmir on Aug. 31. The police officers were arrested for "being members of an armed terrorist organization," Anadolu Agency reported.

Gülen movement 'founded by CIA like the Mormons and Scientologists,' says Turkish prosecutor
[Hurriyet] A Turkish prosecutor probing the financial links of the Fethullah Gülen movement has said the organizational structure of the group is the same as the Mormon Church and the Church of Scientology in the United States, claiming that all three groups were founded by U.S. intelligence.

The CIA organizes these sects as non-governmental organizations in order "to make changes to society," read the indictment prepared Zafer Dur, a prosecutor in the Aegean province of İzmir.

The system that the Gülenists have built over years up in the education, heath, political, technology and culture sectors aims at the same thing as these churches, Dur said.

He claimed that it would not be possible for a primary school graduate, 75-year-old Fethullah Gülen, who has been living in the U.S. since 1999, to have built up such a large organization and infiltrated vital state organizations through his own efforts and abilities.

"Without international backing, Gülen could not have opened schools in 160 countries," Dur added.


But his imperial majesty, the wise and all-seeing neo-Ottoman Sultan Recep I was best friends with this evil idiot for so many years. How could this be?

The prosecutor also established a link between the arrest of the outlawed Kurdistan Workers' Party's (PKK) leader in 1999 and Gülen moving to the U.S. in the same year.

"Investigative journalists have been reporting that [Gülenists] worked as contractors for foreign intelligence services such as the CIA, MI6 and BND and infiltrated into the intelligence services of other countries acting in the name of the services they worked for," read the indictment.
Posted by: trailing wife || 09/01/2016 01:04 || Comments || Link || E-Mail|| [545 views] Top|| File under: Sublime Porte
PKK militants block road, set trucks ablaze in Turkey's southeast
[Hurriyet] Outlawed Kurdistan Workers' Party (PKK)

murderous Moslems

have set 11 trucks ablaze in a tunnel and on a motorway, while also blocking the road in the southeastern province of Bitlis, Dogan News Agency reported on Aug. 31.

The

murderous Moslems

destroyed nine large trucks, one smaller one and another one belonging to the state's waterworks body, Bitlis Governor Ahmet Cinar said, as reported by the agency.

The

murderous Moslems

in the area fled after security forces launched an operation, which was still underway, he added.
Eight people were detained for lending support to the

Death Eater

s, who used civilians as "live shields" during the attacks, the governor said.

A 21-year-old student at Onyedi Eylul Universitiy in the northwestern Turkish town of Bandirma was detained after sharing a photo of himself dancing with the PKK

murderous Moslems

in Bitlis, according to the governor. The school will also launch a probe, he added.

Separately, one PKK

Death Eater

was killed on the outskirts of the Cukurca district in the southeastern province of Hakkari during a clash with the military, the agency reported.

Five soldiers were

maimed

in the clash in the early hours of Aug. 31, it said.

The clash erupted when a group of

murderous Moslems

fired rifles at soldiers en route to an operation.

The Turkish Air Force hit six PKK targets in Cukurca on Aug. 31, the military said in a statement.

The Sick Man of Europe Turkey


...the only place on the face of the earth that misses the Ottoman Empire....


also carried out air operations against PKK targets in the Gara region of northern Iraq,

Rooters

quoted a military source as saying.
Posted by: trailing wife || 09/01/2016 01:04 || Comments || Link || E-Mail|| [293 views] Top|| File under: Sublime Porte
Iraq
Iraqi Air Force pounds ISIL in Al-Anbar
[ALMASDARNEWS] The Iraqi warplanes on Wednesday struck headquarters and the information center of ISIL terrorist group in the western Anbar province, destroying all targets and killing scores of militants.

In a statement, the Iraqi army announced that based on accurate information, the warplanes launched 16 air raids on the targets of ISIL gangs in the west of Anbar province.
Posted by: Fred || 09/01/2016 00:00 || Comments || Link || E-Mail|| [271 views] Top|| File under: Islamic State
7 Al-Qaeda terrorists executed in Iraq by hanging
[ALMASDARNEWS] The execution of seven al-Qaeda

forces of Evil

was announced by Iraqi officials.

The

forces of Evil

who were from Egypt, Tunisia, Libya, Sudan and Jordan had been nabbed
Please don't kill me!
over four years ago announced Dakhel Radhi, a provincial council member of Iraq's southern Dhi Qar province.

He added that the execution was "by hanging" in Nasiriyah prison on Wednesday.

Another 60 al-Qaeda members are awaiting execution in Nasiriyah prison as well.
Posted by: Fred || 09/01/2016 00:00 || Comments || Link || E-Mail|| [699 views] Top|| File under: al-Qaeda
Israel-Palestine-Jordan
Israel shuts down Palestinian radio station for incitement in overnight raid
[JerusalemPost] All the technical equipment and transmitters were confiscated. Five of the station's employees were tossed in the calaboose
Youse'll never take me alive coppers!... [BANG!]... Ow!... I quit!
in the raid.

The Shin Bet (Israel Security Agency) together with the IDF, Israel Police and the Civil Administration shut down the "al-Snabel" radio station in the West Bank overnight, security forces said on Wednesday.

"Al-snanbel" was located in Dura, near Hebron. The station was shut down due to their incitement of terror.

All the technical equipment and transmitters were confiscated. Five of the radios employees were arrested in the raid.

This is not the first time a media channel in the West Bank was shut down for incitement. In March, the Shin Bet (Israel Security Agency) together with the IDF and Israel Police shut down an Islamic Jihad


...created after many members of the Egyptian Moslem Brotherhood decided the organization was becoming too moderate. Operations were conducted out of Egypt until 1981 when the group was exiled after the assassination of President Anwar Sadat. They worked out of Gaza until they were exiled to Lebanon in 1987, where they clove tightly to Hezbollah. In 1989 they moved to Damascus, where they remain a subsidiary of Hezbollah...


television station in the West Bank.

The television station, Falastin al-Yom (Paleostine Today), also used social media networks to send out its content. According to the Shin Bet, the channel "calls for the carrying out of terrorist attacks against the State of Israel and its citizens.

Separately, Tuesday night, security forces also arrested eight Paleostinians in the West Bank.

Six of the suspects were arrested for terrorist-related activities and acts of violence against civilians and security forces.

Prime Minister Benjamin Netanyahu has stated repeatedly that incitement is behind the wave of terror attacks that has plagued Israel since October.

The security cabinet approved a decision in March to close Paleostinian media outlets that incite terrorism against Israelis.
Posted by: trailing wife || 09/01/2016 00:00 || Comments || Link || E-Mail|| [472 views] Top|| File under:
Southeast Asia
2 Bangladeshis jailed for terror finance in Singapore
[Dhaka Tribune] A Singapore court has sentenced two Bangladeshi citizens to above two years in jail for financing terrorism.

They were detained along with six Bangladeshi nationals accused of plotting to finance terror attacks in Bangladesh and the sentence was declared on Tuesday, reports Channel News Asia.

Zaman Daulat, 34, and Mamun Leakot Ali, 30, pleaded guilty on Tuesday afternoon, after earlier denying charges brought against them under the new Terrorism (Suppression of Financing) Act (TSOFA). Zaman was sentenced to 24 months, while Mamun was sentenced to 30 months behind bars.

The duo are part of group of 8 plotting to overthrow the Bangladesh government.

They

were tossed into the calaboose

along with six other radicalised Bangladeshi nationals under the Internal Security Act in April for planning to topple their government back home. They previously denied the charges brought against them under the Act.

The duo, clad in purple overalls with the word "detainee" printed on the back, were brought in to the courtroom just after 3.30pm. They were surrounded by five Gurkha officers throughout the proceedings. There was heavy police presence even before proceedings commenced.

Prosecutors said Zaman, a construction worker who earned between S$1,300 to S$1,500 a month, provided S$200 to Rahman Mizanur for the purpose of facilitating a terrorist act in Bangladesh.

Mizanur was among four other Bangladeshi nationals sentenced to between 24 months and 60 months for financing terrorism in July. He was the ringleader of the group, authorities had said.

Mamun, prosecutors said, had asked a man to pass Mizanur S$500 from leftover funds collected from a previous group of 27 Bangladeshi nationals repatriated for terror links. Mizanur had called for funds for the purpose of eventually forming the Islamic State
...formerly ISIS or ISIL, depending on your preference. Before that al-Qaeda in Iraq, as shaped by Abu Musab Zarqawi. They're very devout, committing every atrocity they can find in the Koran and inventing a few more. They fling Allah around with every other sentence, but to hear the pols talk they're not really Moslems....
in Bangladesh (ISB).

Mamun was deputy leader of the group, but took over as ringleader when Mizanur was tossed in the calaboose
Maw! They're comin' to get me, Maw!
on March 29. Zaman was security counsel of the group.

Prosecutors asked for 24 months for Zaman, and 30 months for Mamun given their roles in the group. While the amount of money involved was not large, it is "well-known" that in the current climate of terrorism, great violence can be perpetrated through small amounts of money, they said.

Lawyers Ramesh Tiwari and Noor Marica representing the men pro bono, argued in mitigation that both men had realised their mistakes.

Marican said Zaman, who has a wife and daughter in Bangladesh, realised how misguided he was and asked for forgiveness from the state and from Singaporeans for causing fear. Marican added that Zaman wanted to convey the message that he had realised his actions were not part of the teachings of Islam and that he had gone against his religion by promoting harm.

As for Mamun, Marican said he had cooperated fully with investigations once legal counsel had been provided.

The four men sentenced previously ‐ Rahman Mizanur, Miah Rubel, Md Jabath Kysar Haje Norul Islam Sowdagar and Sohel Hawlader Ismail Hawlader ‐ had pleaded guilty in May to one or two counts each of providing or collecting hundreds of dollars to fund terror attacks in Bangladesh.

Two more members of their group have not been charged.
Posted by: Fred || 09/01/2016 00:00 || Comments || Link || E-Mail|| [235 views] Top|| File under: Islamic State
Philippines President Rodrigo Duterte issues 'wipe out' order against Abu Sayyaf
[SMH.AU] The Philippines military has been ordered to go "full force" to wipe out the Islamic State-linked Abu Sayyaf terrorist group as thousands of additional troops move into its strongholds.

The order came as 15 Philippines soldiers have been killed and 12 others wounded in clashes with the militants on remote southern Philippine islands since Monday.


Posted by: Fred || 09/01/2016 00:00 || Comments || Link || E-Mail|| [322 views] Top|| File under: Abu Sayyaf
Malaysia detains suspected militants, foils attacks
[JAPANTIMES.CO.JP] Malaysian police said Wednesday they had foiled possible attacks on the eve of the country's Independence Day with the detention of three suspected Islamic State
...formerly ISIS or ISIL, depending on your preference. Before that al-Qaeda in Iraq, as shaped by Abu Musab Zarqawi. They're very devout, committing every atrocity they can find in the Koran and inventing a few more. They fling Allah around with every other sentence, but to hear the pols talk they're not really Moslems....
members.

National police chief Khalid Abu Bakar said the three men had planned to attack entertainment centers in Kuala Lumpur, a Hindu temple that is also a popular tourist destination and

cop shoppe

s with grenades or firearms on Tuesday.

Malaysia marked its 59th National Day on Wednesday with a grand parade in the city.

Khalid said the men, detained in a three-day operation from Saturday, had received orders to launch attacks from Muhammad Wanndy Muhammad Jedi, a Malaysian fighting with the Islamic State group in Syria. Police also seized a grenade and a handgun with 24 bullets from one of the suspects.

Khalid said the trio -- a truck driver, a butcher and a drink seller -- had planned to fly to Syria to join the Islamic State group following the attacks.

Police had earlier said that Muhammad Wanndy was believed to have ordered a grenade attack in June on a bar outside Kuala Lumpur, marking the

myrmidon

s' first attack in the country.



Moslem

-majority Malaysia has detained 200 suspected

bully boyz

over the last three years, and police raised the security alert level earlier this year following attacks abroad.


Posted by: Fred || 09/01/2016 00:00 || Comments || Link || E-Mail|| [314 views] Top|| File under: Islamic State
Syria-Lebanon-Iran
Massive convoy of reinforcements arrive in northern Hama
[ALMASDARNEWS] A massive convoy from the 'Ali Shalish group and National Defense Forces (NDF) arrived to the city of Mhardeh on Wednesday night, ahead of their planned counter-offensive to retake the territory to the jihadist rebels earlier this week.

The Syrian Arab Army's "Tiger Forces" are expected to lead the counter-offensive in northern Hama; however, the majority of the forces are comprised of military personnel from the NDF and the 11th Tank Division.

According to a military source in the Hama Governorate, the entire Syrian Army counter-offensive will be under the command of the Tiger Forces' leader Colonel Suheil Al-Hassan, who led the same counter-attack in 2014.
Posted by: Fred || 09/01/2016 00:00 || Comments || Link || E-Mail|| [302 views] Top|| File under: Govt of Syria
Day 8 of Turkey's incursion into Syria detailed
[ALMASDARNEWS] The Free Syrian Army


... the more palatable version of the Syrian insurgency, heavily influenced by the Moslem Brüderbund...


, The Sick Man of Europe Turkey


...the only place on the face of the earth that misses the Ottoman Empire....


-backed Islamist proxies and the Turkish military have advanced on the western Jarablus countryside taking a number of villages from ISIS and reaching Sarjur lake, a video showed. The Turkish-backed forces fired 107 shells at 25 ISIS targets.

There were no reported deaths of the Turkish-backed

holy warrior

s.

Although there were reports of a truce between Turkey and the Kurdish YPG, Ankara quickly denied these allegations and rejected the United States' offer for a ceasefire.

Russia joined Iran, the United States and

La Belle France

in being critical towards Turkey's Euphrates Shield operation in northern Syria.

Only 23km now separates Islamist held al-Rai to its other areas of control in Jarablus, whilst the YPG factions in the eastern Afrin canton have 42km to connect to its areas of control around Manbij.

Meanwhile,


...back at the bunker, his Excellency called the chief of staff and complained that the artillery was keeping him awake...


South Front have suggested there is a race to al-Bab between Islamist

Death Eaters

and the YPG.


Posted by: Fred || 09/01/2016 00:00 || Comments || Link || E-Mail|| [252 views] Top|| File under: Sublime Porte
Syrian Army kills over 30 terrorists in Deir Ezzor
[ALMASDARNEWS] The Islamic State
...formerly ISIS or ISIL, depending on your preference. Before that al-Qaeda in Iraq, as shaped by Abu Musab Zarqawi. They're very devout, committing every atrocity they can find in the Koran and inventing a few more. They fling Allah around with every other sentence, but to hear the pols talk they're not really Moslems....
of Iraq and Al-Sham (ISIS) launched a major offensive inside Deir Ezzor City on Wednesday, targeting the government-controlled districts of Al-'Arfi and Mouzafeen.

ISIS began the offensive by sending three VBIEDs (vehicle borne improvised

bomb

) towards the Syrian Arab Army's (SAA) defenses at both the Mouzafeen and Al-'Arfi districts; however, all three were destroyed before they could reach their intended targets.

Following the failed VBIED attacks, the Islamic State

holy warriors

simultaneously the Al-'Arfi and Mouzafeen districts; this resulted in a series of intense firefights that ended with the

holy warriors

retreating from both districts.

According to a military source, over 30 ISIS

bad boyz were potted

during the failed offensive, including several foreign combatants from Soddy Arabia


...a kingdom taking up the bulk of the Arabian peninsula. Its primary economic activity involves exporting oil and soaking Islamic rubes on the annual hajj pilgrimage. The country supports a large number of princes in whatcha might call princely splendor. When the oil runs out the rest of the world is going to kick sand in the Soddy national face...


, Kuwait, Iraq, and Tunisia.


Posted by: Fred || 09/01/2016 00:00 || Comments || Link || E-Mail|| [307 views] Top|| File under: Islamic State
Syrian Army advances on Jaysh Al-Islam stronghold in East Ghouta
[ALMASDARNEWS] The Syrian Arab Army's (SAA) 105th Brigade of the Republican Guard, backed by the National Defense Forces (NDF), launched a new attack in the East Ghouta region of rural Damascus on Wednesday night, targeting Jaish al-Islam

...Liwa al-Islam (Brigade of Islam) was established by Zahran Alloush, the son of Saudi-based religious scholar Abdullah Mohammed Alloush, after Syrian authorities released him from prison in mid-2011 where he had been serving time for his Salafist activism. The group claimed responsibility for carrying out the July 2012 Damascus bombing that killed Defense Minister Dawoud Rajiha, Deputy Defense Minister Asef Shawkat, and Assistant Vice President Hassan Turkmani. It was a driving force behind actions in the Damascus region. It cooperated and conducted joint operations with al-Nusra. In Sptember 2013 Saudi Arabia engineered Liwa al-Islam's merger with fifty other more or less Salafist groups as a counterweight to al-Nusra, which the Learned Elders of Islam considered was growing too powereful...
's (Army of Islam) defenses at Sawwan Hill.

The 105th Brigade and their allies managed to break-through Jaish Al-Islam's first-line of defense at the southern perimeter of Sawwan Hill, leaving them in control of half this site near Tal Kurdi.

According to a local field report released by the Syrian Armed Forces, the 105th Brigade is currently attacking Sawwan Hill's northern perimeter amid fierce resistance from Jaish Al-Islam and their allies.

If the Syrian Armed Forces capture Sawwan Hill tonight, they will have imposed fire control over Tal Kurdi, which is considered the gateway to the Jaish Al-Islam stronghold of Douma.


Posted by: Fred || 09/01/2016 00:00 || Comments || Link || E-Mail|| [256 views] Top|| File under: Jaish al-Islam (MB)
Iran's Revolutionary Guard arrest another Iranian-American
[ENGLISH.ALARABIYA.NET] The intelligence wing of Iran's Revolutionary Guard tossed in the slammer
... anything you say can and will be used against you, whether you say it or not...
an Iranian-American dual national in late July on charges of plotting against national security and working with hostile governments, the news site of the Iranian judiciary said.

Mizan Online said on Wednesday the person was arrested in the province of Golestan.

At least half a dozen other dual-national Iranians, including at least three other Iranian-Americans, have been arrested on similar charges in the past year.

News of the latest arrest came on the same day that the Iranian parliament's National Security and Foreign Policy committee met members of the intelligence wing of the Revolutionary Guards.

The meeting, titled "the infiltration project", covered subjects including the potential of dual-national Iranians to be recruited as spies, Hussein Naqavi Husseini, the committee's

front man

, said, according to the website of Iranian state TV.

"In this meeting it was brought up that dual-nationals are under the serious scrutiny of the enemies' intelligence services and they are used in the infiltration project," Husseini said.

He said that a member of Iran's nuclear negotiating team, a dual national who he did not name, was under investigation.

The Iranian judiciary said on Sunday that a member of the nuclear team had been arrested and released on bail but did not confirm whether that individual is a dual-national.

Hamid Baidinejad, a member of the nuclear negotiating team, posted on Instagram a defence of fellow member Abdul Rasoul Durri Esfahani, who was criticized as a foreign agent by hardline websites, according to the Islamic Theocratic Republic News Agency (IRNA).

Baidinejad said in his post that Durri Esfahani has worked for Iran in international relations for more than two decades. "Insisting that he is a spy is an open insult to the intelligence and security services of Iran," Baidinejad wrote.

Posted by: Fred || 09/01/2016 00:00 || Comments || Link || E-Mail|| [331 views] Top|| File under: Govt of Iran
Iranian ex-general killed fighting in Syria
[ENGLISH.ALARABIYA.NET] A retired Iranian general has been
killed while battling

hard boyz

as a volunteer in northern Syria, Iranian media reported on Wednesday.


Contracting be hard.


Ahmad Gholami, who had served as a senior Revolutionary Guards commander in the Iraq-Iran war of the 1980s, died on Tuesday "while fighting the takfiri
...an adherent of takfir wal hijra, an offshoot of Salafism that regards everybody who doesn't agree with them as apostates who most be killed...


murderous Moslems

in Aleppo, Syria," said the Fars news agency, which is close to the Guards.

Iran uses the term "takfiri" to describe the

holy warrior

s.

Gholami went to Iraq and Syria "voluntarily" to fight ISIS, it added.

Iran is the principle backer of
Hereditary President-for-Life Bashir Pencilneck al-Assad


Scourge of Qusayr...


. It denies that any of its professional soldiers are active in Syria - insisting its commanders and generals act purely as "military advisers" - but it also leads large volunteer forces, comprised of fighters from both Iran and neighboring Afghanistan.

Iran does not provide precise casualty figures for those killed in action in Syria and Iraq, but Iranian media have previously reported "hundreds" of military advisers and volunteers have died in recent years.


Posted by: Fred || 09/01/2016 00:00 || Comments || Link || E-Mail|| [286 views] Top|| File under: Govt of Iran
Syrian Army, Hezbollah storm important southern Aleppo base
[ALMASDARNEWS] The Syrian Arab Army (SAA), backed by Hezbollah and Liwaa Al-Quds (Paleostinian paramilitary), stormed the Technical College in southern Aleppo, seizing large parts of this key military installation that was under the control of Jaish Al-Fateh (Army of Conquest).

According to local reports in southern Aleppo, the Syrian Armed Forces and their allies managed to break-through the jihadist first-line of defense at the Technical College after almost withdrawing from the military installation.

Clashes are still ongoing at the Technical College; however, the Syrian Armed Forces and their allies are close to seizing the entire base.

Meanwhile,


...back at the shouting match, a new, even louder, voice was to be heard...


at Qarassi to the south, Jaish Al-Fateh managed to seize this village from the Tiger Forces after launching a counter-assault earlier today.

Despite the capture of Qarassi by Jaish Al-Fateh, the Syrian Armed Forces still remain in control of almost all points they seized from the jihadist rebels on Tuesday.


Posted by: Fred || 09/01/2016 00:00 || Comments || Link || E-Mail|| [363 views] Top|| File under: Govt of Syria
Terror Networks
The Beatings Will Continue: Iraqi Edition
ISIS executes 9 yutes

(IraqiNews.com) Mosul – A well placed source in Mosul informed on Wednesday that ISIS members have executed a number of youths of the city by slicing them with chainsaws.

Sharing details the source said, "ISIS fighters have executed nine youths of Mosul. The outfit accused that these youths belonged to an anti-ISIS resistance faction".

"The death sentence pronounced by ISIS sharia court stated that the men should be tied to an iron pole in the center of Tal Afar Square in Mosul and then sliced into two with an electric chainsaw," further added the source seeking anonymity.

It may be mentioned here that ISIS, since gaining control of Mosul in 2014, have executed thousands citizens of the city on different charges and allegations. In most cases, the executed residents were charged to be cooperating with the security forces.
Posted by: badanov || 09/01/2016 00:00 || Comments || Link || E-Mail|| [255 views] Top|| File under: Islamic State
Who's in the News
29
[untagged]
10
Islamic State
5
Govt of Pakistain Proxies
3
Govt of Syria
3
Sublime Porte
2
Hezbollah
2
Govt of Iran
2
Hamas
1
Jamaat-e-Islami
1
Commies
1
al-Qaeda in North Africa
1
al-Qaeda in Arabia
1
Abu Sayyaf
1
Houthis
1
Govt of Saudi Arabia
1
al-Qaeda
1
Jaish al-Islam (MB)
1
Lashkar e-Taiba
Bookmark
E-Mail Me
The Classics
The O Club
Rantburg Store
The Bloids
The Never-ending Story
Thugburg
RSS Links
Gulf War I
The Way We Were
Bio
Merry-Go-Blog
Hair Through the Ages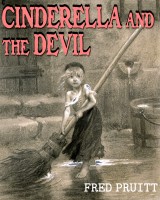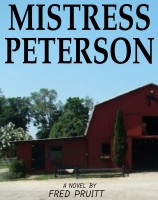 On Sale now!


A multi-volume chronology and reference guide set detailing three years of the Mexican Drug War between 2010 and 2012.

Rantburg.com and borderlandbeat.com correspondent and author Chris Covert presents his first non-fiction work detailing the drug and gang related violence in Mexico.

Chris gives us Mexican press dispatches of drug and gang war violence over three years, presented in a multi volume set intended to chronicle the death, violence and mayhem which has dominated Mexico for six years.
Click here for more information


Meet the Mods
In no particular order...


Steve White
Seafarious
Pappy
lotp
Scooter McGruder
john frum
tu3031
badanov
sherry
ryuge
GolfBravoUSMC
Bright Pebbles
trailing wife
Gloria
Fred
Besoeker
Glenmore
Frank G
3dc
Skidmark
Alaska Paul



Better than the average link...



Rantburg was assembled from recycled algorithms in the United States of America. No trees were destroyed in the production of this weblog. We did hurt some, though. Sorry.
18.205.246.238