Afghanistan
5 wounded in fighting over funeral
At least five people were reportedly wounded during a brief clash between the supporters of the former King Habibullah Kalakani and First Vice President General Abdul Rashid Dostum in Kabul this afternoon.

The incident took place in Shahrara area of the city as scores of supporters of the former king arrived in Shahrara to rebury the remains of Kalakani after shifted from its previous place.

According to reports, the supporters of Gen. Dostum opposed with the reburial of Kalakani in Shahrara hill, claiming that the place belongs to the Uzbek people of the country.

However, the supporters who are mainly comprised of the Tajik nations of Afghanistan insisted that the remains of the former king should be reburied in Shahrara hill.

The funeral service of Kalakani and his 16 comrades was organized in Eid Gah mosque of Kabul city which was attended by several government officials, parliament members, and some residents of the country.

Kalakani took control of the country following an uprising in 1929 against Amanullah Khan's regime and remained as king of the country for a period 9 months, from from January to October of the same year.

However, Nadir Khan took control of the country shortly by toppling the regime of Kalakani and hanged him alogn with some of his comrades.
Posted by: badanov || 09/02/2016 00:00 || Comments || Link || E-Mail|| [154 views] Top|| File under:
Suicide attack by Pakistani yutes foiled in Jalalabad city
Two youths from Peshawar city of Pakistan were arrested by the Afghan intelligence operatives before they manage to carry out attacks in Jalalabad city, the provincial capital of Nangarhar province.

The National Directorate of Security (NDS) said the two youths have been identified as Shakirullah son of Khanzada Gul who is originally a resident of Peshawar city while the second bomber was identified as Sajad son of Riaz who is also a resident of Peshawar cty.

The two bombers have confessed that they were trained in Haidar Khord Madrasa in Peshawar city by Qari Bilal.

NDS further added that the two youths were identified and arrested from Torkham shortly after they entered Afghanistan from the other side of Durand Line.

According to NDS, the arrest of the two Peshawar youths by the intelligence operatives proves that the training camps of the terrorist groups are still operating on the side of the line.

This comes as the Afghan officials have long been criticizing Pakistan for allowing the terrorist groups to use its soil for planning and coordinating attacks in Afghanistan.

The Afghan officials are saying that the Taliban group leadership and the Haqqani network leaders are based in Pakistan from where they plan attacks in Afghanistan.
Posted by: badanov || 09/02/2016 00:00 || Comments || Link || E-Mail|| [124 views] Top|| File under: Taliban
Africa Horn
Shaboobs attack SNA army base near Afgoye district
Suspected Al Shabaab assailants have staged an overnight attack on Somali National Army (SNA) base near the southern agriculture-rich town of Afgoye.

Reports said the gunmen who are believed to be Al Shabaab members fired RPgs on the SNA outpost at Addow Dibille area in the outskirts of Afgoye town controlled by allied troops.

There was no immediate information on the casualties, but local residents said they could hear heavy gunfire used in the fight between the gunmen and SNA soldiers.
Posted by: Steve White || 09/02/2016 00:00 || Comments || Link || E-Mail|| [150 views] Top|| File under: al-Shabaab
Africa North
US conducts 99th airstrike against IS in Sirte
The United States' Africa Command (Africom) reported that it had conducted its 99th airstrike against IS in the Libyan city of Sirte since operations began on 1 August this year.

In its latest report released yesterday (Tuesday in the US), Africom revealed that as part of its Operation Odyssey Lightning it had struck seven main sets of targets in Sirte on Monday 29th August.

These included IS fighting positions and Vehicle-Borne Improvised Explosive Device:

The latest US revelations of airstrikes in Sirte against IS come as the Presidency Council/Government of National Accord-affiliated (PC/GNA) Bunyan Marsous forces continue to battle the remnants of IS in Sirte.

Yesterday, Faeiz Serraj, head of the PC/GNA flew into Sirte and visited the Ougadougou Centre, until recently IS's headquarters. Serraj, along with other PC members, including his deputy Ahmed Maetig, from Misrata, spoke to senior commanders.

The IS terrorists have now been pushed back to their very last position which is in Sirte's Third District. Though there is an eagerness to finish off a four-month fight that has cost more than 400 largely Misratan dead and 2,500 wounded, there is a reluctance to take more casualties in what is clearly the final stage of a now uneven battle.

The assumption is that IS is running out of fighters and ammunition, and becoming militarily weaker. Yet Sunday's suicide car bombing in which 35 were killed and dozens injured demonstrated the danger of a desperate enemy that has little inclination to surrender.
Posted by: badanov || 09/02/2016 00:00 || Comments || Link || E-Mail|| [238 views] Top|| File under: Islamic State
The Grand Turk
Day 9 of Turkey's incursion into Syria
[ALMASDARNEWS] Day 9 of The Sick Man of Europe Turkey


...the only place on the face of the earth that misses the Ottoman Empire....


's Euphrates Shield Operation saw the Free Syrian Army


... the more palatable version of the Syrian insurgency, heavily influenced by the Moslem Brüderbund...


, the Turkish military and Turkey-backed Islamist proxies capture four villages from ISIS.

The four villages captured were Sabuniyah east, Sabuniyah west, Tell Aghbar and Sha'inah, that all lay west of Jarablus. These advancements now being the Turkey-backed bandidos

forces of Evil

within 6km of Sarjur lake.

Meanwhile in al-Rai however, ISIS recaptured 4 villages from the Turkey-backed bandidos

forces of Evil

putting a huge dent on there offensive to connect their areas of control in al-Rai and Jarablus.

Interestingly however was the fact that days ago Turkey-backed Islamist proxies caught and tortured Kurdish YPG bandidos

forces of Evil

caught. In return, Islamist's involved in the beating and torture were they themselves caught by the YPG.

The Turkey military had no casualties with the Free Syrian Army and Islamist proxies only having 3

maimed

from a land mine. No reports on YPG or ISIS casualties.


Posted by: Fred || 09/02/2016 00:00 || Comments || Link || E-Mail|| [166 views] Top|| File under: Sublime Porte
Turkish airstrikes kill Kurd Kommies
Turkish jets killed three Kurdistan Workers Party (PKK) militia in southeastern Turkey near the border with Iraq in air strikes on Thursday, the military said.

The strikes near the town of Cukurca in a mountainous part of the border province of Hakkari come after a series of attacks launched by the PKK, which has fought a three-decade insurgency for Kurdish autonomy in southeastern Turkey. A ceasefire broke down just over a year ago.
Posted by: badanov || 09/02/2016 00:00 || Comments || Link || E-Mail|| [113 views] Top|| File under: Sublime Porte
2 civilians die in Turkish border checkpoint incident
Additional video report at the link


[ARA News] TEL ABYAD – The Turkish border police opened fire on a group of Syrian civilians who have been trying to cross into Turkey after fleeing Raqqa province on Thursday. At least two civilians were killed and several others injured, activists and eyewitnesses told ARA News.

A group of 12 civilians were trying to cross the border into Turkey from the Kurdish-populated village of Fwelan in the vicinity of Tel Abyad city in the northern countryside of Raqqa, when the Turkish border guards opened fire.

"Two of them were killed and five others were injured," media activist Hambervan Kousa told ARA News in Tel Abyad.

The injured were transferred to the Tel Abyad national hospital for treatment. "One of the injured is in a critical condition," the source said.

"It was not possible to pull the bodies of the two victims as the Turkish forces continued firing," an eyewitness told ARA News.

Turkey has closed all its border gates with Syria's Kurdish region of Rojava, which forced civilians to seek alternative routes in order to cross the border looking for a safe haven. Dozens have been killed by the Turkish border guards over the past two years, mostly Syrian Kurds.

Barrier Wall

In the meantime, the Turkish authorities started building a barrier wall on its southern border near the Syrian Kurdish city of Kobane, while activists say that the Turkish move comes in a bid to cut off communication between Kurds on both sides of the border.

On Sunday, thousands of people in Kobane, including officials of the Rojava administration, protested near the border to condemn the Turkish move.

The Rojava Self-Administration issued a statement condemning the Turkish barrier wall project, and called on the international community to take action and stop the Turkish violations on the border with Syria.

"The Self-Administration in the Kobane canton condemns this aggression by the Turkish state against the people of our region. We appeal to the international community to break its silence and put pressure on the Turkish government to stop those violations," it said.

"We gathered here today to condemn the barrier wall project launched by Erdogan and his government," Zaibar Kurdi, one of the Kobane protesters, told ARA News on the border with Turkey. "We hereby tell them you may build a barrier wall that may reach the sky, but you'll never be able to separate our people."

The Turkish barrier wall project is being implemented from the Mursitpinar crossing with a depth of 20m inside the Rojava territory in northern Syria.

"Our protest is aimed to deliver a message of condemnation to the Turkish government for this clear violation. This racist barrier wall is meant to hit the Kurdish people and separate them from each other in northern and western Kurdistan," protester Muhammad Ahmed told ARA News in Kobane.

This is not the first time for Turkey to build such a barrier wall on its borders with Syria's Kurdish region. A similar wall has been built near the cities of Qamishli, Derik and Afrin.

Speaking to ARA News, director of the Kobane Health Commission, Hikmat Ahmed, said: "Turkey has been training and funding ISIS terrorists for years, and after its agenda has failed it started to invade our region with tanks and warplanes. At 05:00AM this morning the Turkish forces bombed the Amarna village and injured innocent civilians who are now being treated in Amal hospital in Kobane. And now building this barrier wall shows the Turkish attempt to separate our people."

"We strongly condemn those actions," he said.
Posted by: badanov || 09/02/2016 00:00 || Comments || Link || E-Mail|| [131 views] Top|| File under: Sublime Porte
Iraq
2 ISIS troops surrender to Kurds
(IraqiNews.com) Kirkuk – A security source in Kirkuk province informed on Wednesday, that the two ISIS members have surrendered before Peshmerga forces in Rashid.

Sharing details the source said, "The two ISIS members surrendered before the Peshmerga forces in Rashad vicinity. The duo is under detention and are being interrogated."

"Most of the ISIS fighters are living in anxiety these days as a major chunk of their fighters have escaped from battleground after the outfit received fatal blows in various quarters," added the source seeking anonymity.
Posted by: badanov || 09/02/2016 00:00 || Comments || Link || E-Mail|| [144 views] Top|| File under: Islamic State
Anbar Antics
Why do I think ISIS' idea of a media center is a mud hut with a satellite dish on the roof?




What else do they need?


ISIS media center destroyed in Qa'im

(IraqiNews.com) Anbar – A security source in Anbar Operations Command informed on Thursday that an ISIS media center was destroyed in Al-Qa'im district, to the west of Anbar.

Sharing details the source said, "Iraqi F16 fighter jets attacked Rummana in Al-Qa'im before noon today. An ISIS media was destroyed, killing a number of members of the outfit."

"The air raid was carrying out based on information shared by the National Security Service," the source further said seeking anonymity.

Curfew imposed in Heet

(IraqiNews.com) Anbar – Heet District Council in Anbar province today announced that total curfew has been imposed in the district till further notice. The curfew has been imposed anticipating further possible attacks on the civilians.

Head of Heet District Council Mohammed al-Hiti said, "Security forces have imposed a total curfew in entire Heet and the curfew will continue till further notice. The curfew has been imposed in anticipation of further possible attacks on civilians and combat troops."

"For the safety of the civilians, apart from imposing the total curfew, the security forces have also taken up strict measures and have deployed a number of security patrols for tightening up the security of the area," Hiti added.

It may be mentioned here that security forces liberated majority of Anbar's cities including Ramadi, Fallujah, Rutba and Heet.

2 sectors on Fallujah cleared of ISIS Bad Guys


As today's game of Islamic Whack-a-Mole, Iraqi Home Edition continues


(IraqiNews.com) Anbar – Anbar Provincial Council announced that improvised explosive devices and ISIS remnants were completely removed from the northern and western sides of Fallujah. It also vowed to free the remaining areas of the city in the coming few days.

Member of Anbar Council Mohamed Yassin said, "Security forces and bomb squads backed by Civil Defense Directorate managed to remove all the improvised explosive devices, booby-trapped houses and ISIS remnants from the northern and western sides of Fallujah."

"The displaced families will start to return to the city starting from September 15. All areas in Fallujah were subjected to terrorist attacks that left large number of military remnants and improvised explosive devices," Yassin added.

After airstrike in Heet, 720 virgins await their masters

(IraqiNews.com) Anbar – Commander of Al-Jazeera Operations, Maj. Gen. Qassim Al-Muhammadi announced, on Thursday, that 10 ISIS fighters were killed in an airstrike carried out by international coalition aviation at western Anbar.

Mohammadi in a statement said, "The international Coalition Aviation today bombed an ISIS hideout at al-Bikr neighborhood to the north of Heet city, some 70 km west of Ramadi. The hideout was destroyed completely apart from killing ten ISIS fighters who were present in it during the time of the airstrike."

It may be mentioned here that ISIS has dominated the Heet Island since mid-2014, while the security forces are preparing for a military operation to regain it.
Posted by: badanov || 09/02/2016 00:00 || Comments || Link || E-Mail|| [129 views] Top|| File under: Islamic State
Baghdad Bomb and Bullet Bulletin: 5 die


2 die in bomb attack in Shula area

(IraqiNews.com) Baghdad – A source in the Iraqi Interior Ministry informed on Thursday that two people were killed and eight others wounded in a bomb blast to the north-west of Baghdad.

Sharing details the source said, "A bomb exploded at noon today close to shops in Shula area, north-west of Baghdad. Two people were killed and eight others wounded."

"Ambulances rushed to the area and transported the wounded to a nearby hospital and the bodies of the deceased were sent to the forensic department. Security force cordoned off the area of incident," further added the source seeking anonymity.

Suicide bomber dies doing what he loved: dying

(IraqiNews.com) Baghdad – Iraqi security forces have killed a suicide bomber wearing an explosive vest to the north of Baghdad. He intended to target the visitors heading to the holy city of Kadhimiya, on the anniversary of Imam Jawad's martyrdom.

The Operations Command in a statement, said, "According to intelligence inputs and after coordinating with one of command's informers, we killed a suicide bomber in Tarmiya, to the north of Baghdad".

"The dead suicide bomber was intending to target civilian visitors visiting Kadhimiya," the statement added.

2 die in bomb attack in Hayy al-Jihad

(IraqiNews.com) Baghdad – A source in the Ministry of Interior revealed that two persons were killed and four others injured in a bomb blast in western Baghdad.

"An improvised explosive device exploded, at afternoon today, near a popular restaurant in Hayy al-Jihad area in western Baghdad, killing two persons and wounding four others," the source informed.

The source added, "Security forces rushed to the area and transferred the wounded to a nearby hospital and the bodies to the forensic medicine department."
Posted by: badanov || 09/02/2016 00:00 || Comments || Link || E-Mail|| [112 views] Top|| File under:
Israel-Palestine-Jordan
Soldier shot while guarding visit to Joseph's Tomb, six Hamasniks arrested
[IsraelTimes] An IDF soldier was shot and moderately wounded while guarding a group of religious Jews visiting the Joseph's Tomb holy site, in the northern West Bank city of Nablus, early Thursday morning, the army said. The injured soldier was brought to Beilinson Hospital in Petah Tikva for treatment and is currently in stable condition, an army spokesperson said.

The shots were fired at the entrance to the Balata refugee camp, which is located a few blocks away from the tomb, on the outskirts of Nablus.

"The circumstances of the incident are being investigated," the army said in a statement.

Local residents also rolled burning tires and threw rocks and Molotov cocktails at troops guarding the area. The forces responded with riot dispersal tactics, and the visitors were able to complete their prayers "as planned," the army said.

Some 16 buses full of visitors entered the Palestinian city early Thursday morning, according to the IDF.

The military, along with the Border Police and Coordinator of Government Activities in the Territories, oversees such pilgrimages to Joseph's Tomb every month. According to Jewish tradition, the biblical patriarch is buried in the tomb, while Muslims say a local sheikh is buried there.

The tomb is located inside Area A of the West Bank, under complete Palestinian Authority control. The IDF bars Israeli citizens from entering Area A without authorization.

While gunfire is relatively uncommon, local Palestinians regularly attack the soldiers guarding the visitors with rocks, firebombs and burning tires.

In the early hours of Thursday morning, the IDF also arrested six suspected members of the Hamas terror organization in the West Bank. Four of them were arrested in the Hebron area, while the other two were picked up near Jenin, in the northern West Bank.

Palestinian woman stopped at checkpoint, says she planned attack

[IsraelTimes] A Palestinian woman was detained by security personnel at a West Bank crossing on Thursday night on suspicion that she planned to carry out a stabbing attack, police said. According to a police statement, the woman "raised the suspicions" of security guards at the Qalandiya checkpoint, who stopped the 21-year-old for questioning and a further search.

During the check, the woman "admitted that she planned to carry out an attack and had thrown [away] the knife," police said. A search of the area found the discarded knife nearby, and the woman was taken away for further questioning.

There have been other attempted stabbing attacks at the Qalandiya checkpoint, a major crossing point between Jerusalem and the Qalandiya refugee camp north of the capital.

Defense officials have pointed to a trend among some young Palestinian women who, often due to personal problems, have in recent months attempted to commit suicide by staging knife attacks against soldiers and police with the expectation that they will be shot.
Posted by: trailing wife || 09/02/2016 09:28 || Comments || Link || E-Mail|| [167 views] Top|| File under: Hamas
Southeast Asia
Troops pour into Sulu for Abu Sayyaf showdown
[Inquirer] The number of troops hunting down the Abu Sayyaf in the southern island province of Sulu is expected to grow to about 9,000 by next week, the Philippine military said on Thursday, amid taunts by the ruthless kidnap-for-ransom militants that it was prepared for a jihad.

The deployment is the largest concentration of troops in a single area in recent memory. It comes shortly after 15 soldiers were killed by the Abu Sayyaf in fierce battles this week in Jolo, where the terrorists are holding a number of foreign hostages.

President Duterte called on citizens to be vigilant against retaliatory attacks in the wake of intensified military operations. Duterte said, "You should be on guard since we're hitting them hard. I expect some…retribution also from them. That's their reprisal."

He said the rebels "do not live by the laws of civilization. They are really evil."

Abu Sayyaf spokesman Alhabsi Misaya said they were ready for the offensive, as he called on all Tausugs to join in a jihad. Misaya, in text messages, said the Abu Sayyaf had anticipated that "by Sept. 1, the Abu Sayyaf and soldiers of Duterte will test each other in a liberation."

Misaya, under the command of Abu Sayyaf leader Radulan Sahiron, said this would be "the last war of Patikul to the finish."

"If they are given courage, this war is more fierce than in Zamboanga," he wrote adding that they would rather "initiate the attack against the soldiers of Duterte."

"The Abu Sayyaf is ready with its more than 1,000 forces to do a jihad," Misaya added.

Lt. Gen. Mayoralgo dela Cruz said he received a similar message but minimized the Abu Sayyaf's real force as being between 200-250. Dela Cruz said the military would prefer the Abu Sayyaf launched their attacks as "it's better to be this way, so that we will no longer be hunting them."
Posted by: ryuge || 09/02/2016 00:00 || Comments || Link || E-Mail|| [184 views] Top|| File under: Abu Sayyaf
Syria-Lebanon-Iran
Serious gains as the Syrian Army pushes southern Aleppo offensive
[ALMASDARNEWS] Shortly after seizing the Technical College in southern Aleppo, the Syrian Arab Army (SAA) and pro-government factions managed to liberate the nearby villages of al-Qarassi and al-Amiriyah in a counter-offensive aimed at besieging rebel-held eastern Aleppo and ultimately capturing the entire city.

Major skirmishes are currently ongoing at the Armament School in southern Aleppo.

However,


there's no worse danger than telling a mother her baby is ugly...


the SAA has a long way to go if government troops are to reverse all the military advances Jaish al-Fatah and Fatah Halab have conducted during the summer of 2016. Meanwhile,
...back at the dirigible, Cynthia backed into the galley, the barbecue fork held in front of her.
Jack! she called. Where the hell are you?...
Jaish al-Fatah has also reopened the Hama frontline, adding further pressure to the SAA's highly stretched supply line running from Hama to Aleppo.


Posted by: Fred || 09/02/2016 00:00 || Comments || Link || E-Mail|| [149 views] Top|| File under: Govt of Syria
Syrian Army routes Fatah Halab militants in Aleppo City
[ALMASDARNEWS] The jihadist rebels of Fatah Halab launched a new offensive in the

quiet provincial capital

of Aleppo on Thursday, targeting the Syrian Arab Army (SAA) controlled Mallah Farms along the Castillo Highway.

Fatah Halab stormed the Syrian Arab Army's positions from two different axes at Mallah Farms, taking advantage of the latter's recent redeployment of several soldiers from the Tiger Forces to the Hama Governorate.

Following a series of intense firefights that lasted most of the day on Thursday, the Syrian Armed Forces finally routed the jihadist rebels from the al-Mallah Farms area.

Fatah Halab's abrupt offensive on Thursday was the first time in nearly two weeks that their forces have made a serious attempt to recapture the al-Mallah Farms in northern Aleppo.


Posted by: Fred || 09/02/2016 00:00 || Comments || Link || E-Mail|| [129 views] Top|| File under: Govt of Syria
Jihadist rebels mourn their losses after failed assault on northern Hama town
[ALMASDARNEWS] The jihadist rebels of Faylaq al-Sham and Jund al-Aqsa (Al-Qaeda franchise) attempted to capture the Alawi village of Ma'an on Thursday after seizing several points from the Syrian Armed Forces earlier this week.

Despite their best efforts, the jihadist rebels of Jund al-Aqsa and Faylaq al-Sham were unable to capture Ma'an village after several attacks on the Syrian Arab Army's (SAA) defenses.

According to Faylaq al-Sham's official media wing, they lost a total of 14 military personnel during the battle for Ma'an on Thursday; however, only 8 of them were identified:
Posted by: Fred || 09/02/2016 00:00 || Comments || Link || E-Mail|| [139 views] Top|| File under: al-Nusra
Syrian Army captures another village in northern Hama
[ALMASDARNEWS] The Syrian Arab Army's "Tiger Forces" and their allies reportedly captured the village of al-Iskenderiyah after launching a counter-attack against Jund al-Aqsa (Al-Qaeda franchise in Syria) in northern Hama.

In addition to seizing al-Iskenderiyah, the Syrian Armed Forces have managed to clear much of the area around Ma'ardes, leaving a small pocket of resistance at the outskirts of this small town.

Not all reports from Hama have been uplifting; in fact, ground activists in the province are reporting that a massacre took place at a village recently captured by the jihadist rebels.

According to these local ground activists, the Free Syrian Army


... the more palatable version of the Syrian insurgency, heavily influenced by the Moslem Brüderbund...


(FSA) and Jund al-Aqsa reportedly executed over 90 civilians (unverified) in the town of Souran, making this the last largest massacre to take place in the Hama Governorate since the Ma'an massacre in 2014.


Posted by: Fred || 09/02/2016 00:00 || Comments || Link || E-Mail|| [122 views] Top|| File under: Govt of Syria
Syrian Army Advances in Hama
[ENGLISH.ALMANAR.LB] The Syrian army continued targeting the terrorist organizations in many areas across the country, killing their members and destroying their vehicles, SANA reported.

Hama

The Syrian Army regained control over Maardes village in the northern countryside of the province, killing scores of terrorists.

The Syrian Air Force targeted positions of Jaish al-Fatah bandidos

forces of Evil

in the northern countryside of Hama province, hitting their gatherings and movements in the cities of Mourek and Tibet al-Imam and in the surroundings of al-Buwaida village and Souran town, a military source told SANA Thursday.

Large numbers of them were killed and scores of vehicles, some equipped with machine guns, were destroyed in the air strikes.

The source said later that air strikes were launched against gatherings of bandidos

forces of Evil

from "Jaish al-Nassr" and "Jund al-Aqsa" in the surroundings of Souran town that left 10 bandidos

forces of Evil

dead, including Abu al-Zubair al-Hamwi, Adel Dakhan and Mahmoud Dakhan, and a BMP vehicle destroyed.

The Air Force also destroys tens of vehicles and armored cars for the terrorist organizations on the axes of al-Latamina, Tibet al-Imam, al-Lahaya and Maarakba in the northern countryside of Hama.

Meanwhile,


...back at the pond, Gloria slowly backed away from the eight-foot bull frog. If the creature croaked she would surely be deafened...


the terrorist organizations acknowledged on their social media pages the death of many of their members, among them the "military leader of the so-called "Sukour Kaer Zita Brigade within Jaish al-Nassr" Rashid al-Hajji.

Aleppo

The Syrian Air Force destroyed several dens for terrorist groups and inflicted heavy losses upon the bandidos

forces of Evil

in personnel and weaponry in Kafr Hamra on the northwestern sides of Aleppo city.

The army's Arclight airstrikes targeted the terrorists' movements, destroying a convoy of vehicles and killing and injuring many bandidos

forces of Evil

on the axis of Khan Touman in Aleppo southwestern countryside.

Sweida

An army unit destroyed

ISIS

oil tanker trucks and killed all of the bandidos

forces of Evil

escorting them in the area east of Shaghaf village in the eastern countryside of the southern Sweida province.

Daraa

An army unit destroyed a mortar position and killed all the bandidos

forces of Evil

operating it in al-Nueimeh town in the eastern countryside of Daraa.

A terrorist group was targeted to the south of Daraa dam, with its members getting killed or injured.

Army units also killed a number of bandidos

forces of Evil

in Daraa al-Balad area in Daraa city, including Yehya Abu Zreik, the military leader of "Al-Tawhid Brigade" terrorist organization who is nicknamed "Abu Qutada".
Posted by: Fred || 09/02/2016 00:00 || Comments || Link || E-Mail|| [133 views] Top|| File under: Govt of Syria
1 dead in bombing in Bekaa Valley
A bomb blast killed a Syrian woman and wounded at least eight other people in eastern Lebanon on Wednesday, the state-owned National News Agency reported.

The explosion hit near the mainly Christian town of Zahle, NNA said, publishing a photograph of the elderly woman with her white shawl stained with blood.

The Red Thingy Cross said one of the wounded was in serious condition.

Lebanon has been struck by several deadly bombings since the conflict in neighbouring Syria erupted in 2011.In June, eight suicide bombers, some of them linked to the Islamic State jihadist group, attacked Al-Qaa village near the Syrian border, killing five civilians.
Posted by: badanov || 09/02/2016 00:00 || Comments || Link || E-Mail|| [134 views] Top|| File under:
Hezbollah hammers al-Nusra troops in Lebanon
Hezbollah mujahidin (fighters) targeted a major post for Nusra terrorists in Arsal barrens on the northeastern border of Lebanon with Syria.

Hezbollah employed the various rocketry and artillery weapons in the attack which killed or injured a number of terrorists and inflicted heavy losses upon them.
Posted by: badanov || 09/02/2016 00:00 || Comments || Link || E-Mail|| [161 views] Top|| File under: Hezbollah
Kurds detain Turkey supported rebels in Jarablus
ALEPPO – Kurdish forces of the People's Protection Units (YPG) arrested on Thursday a number of Turkey-backed rebel fighters near Syria's border city of Jarablus, military sources said.

The rebels captured by the YPG were members of the pro-Turkey Sultan Murad Brigade, that has been fighting alongside Turkish army forces in Jarablus.

"Our forces have detained several mercenaries from the Turkey-backed groups in the vicinity of Jarablus on Thursday," a spokesman for the YPG told ARA News, adding: "The operation comes in response to the detention of four of our fighters who have been tortured and publicly humiliated by those mercenary groups."

According to the YPG leadership, four of its fighters were arrested by Turkey-backed rebels last Monday while they were trying to evacuate civilians from war-torn parts of the Jarablus city in northern Syria. After their arrest, the Kurdish fighters have been paraded across Jarablus without clothes and exposed to torture in public.

"We promise our people and our fighters, that we will hold these terrorists accountable for their evil deeds against our imprisoned fighters," the Kurdish leadership said an earlier statement.

In the meantime, dozens of civilian casualties were reported in Turkish artillery shelling and airstrikes near the border city of Jarablus, according to local activists.

Turkey-backed rebels and the Turkish army captured the city of Jarablus from ISIS on 24 August without a fight. Immediately afterwards, clashes started to erupt between US-backed Syrian Democratic Forces (SDF) –led by YPG– and the pro-Turkey factions.

"After invading Jarablus city, Turkey tries to cut off the YPG-SDF supply routes in northern Syria and prevent those forces from eliminating ISIS terrorists," Ali Battal, member of the Syrian National Democratic Union, told ARA News.
Posted by: badanov || 09/02/2016 00:00 || Comments || Link || E-Mail|| [124 views] Top|| File under:
Dozens killed in Syrian airstrikes
Syria's government secured a deal to restore its authority over another rebellious Damascus suburb on Thursday while Syrian rebels captured new ground in a lightning advance on the central city of Hama and suspected government airstrikes killed 25 civilians in the surrounding province.

The Syrian capital's western suburb of Moadamiyeh, which a UN report said was gassed with toxic sarin in 2013, has suffered a three-year government siege that left its estimated 28,000 residents with dwindling food and medical supplies.

On Thursday, Moadamiyeh's residents agreed to let President Bashar Assad's government restore its security presence and political institutions in the suburb, according to Hassan Ghadour, a resident and leading negotiator of the deal.
Continued on Page 49
Posted by: badanov || 09/02/2016 00:00 || Comments || Link || E-Mail|| [157 views] Top|| File under: Govt of Syria
Who's in the News
30
[untagged]
7
Islamic State
6
Govt of Syria
5
Sublime Porte
3
Taliban
3
Commies
2
Hamas
1
al-Shabaab
1
Govt of Iran
1
al-Nusra
1
Abu Sayyaf
1
Houthis
1
Hezbollah
Bookmark
E-Mail Me
The Classics
The O Club
Rantburg Store
The Bloids
The Never-ending Story
Thugburg
RSS Links
Gulf War I
The Way We Were
Bio
Merry-Go-Blog
Hair Through the Ages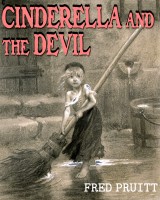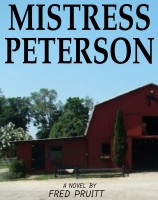 On Sale now!


A multi-volume chronology and reference guide set detailing three years of the Mexican Drug War between 2010 and 2012.

Rantburg.com and borderlandbeat.com correspondent and author Chris Covert presents his first non-fiction work detailing the drug and gang related violence in Mexico.

Chris gives us Mexican press dispatches of drug and gang war violence over three years, presented in a multi volume set intended to chronicle the death, violence and mayhem which has dominated Mexico for six years.
Click here for more information


Meet the Mods
In no particular order...


Steve White
Seafarious
Pappy
lotp
Scooter McGruder
john frum
tu3031
badanov
sherry
ryuge
GolfBravoUSMC
Bright Pebbles
trailing wife
Gloria
Fred
Besoeker
Glenmore
Frank G
3dc
Skidmark
Alaska Paul



Better than the average link...



Rantburg was assembled from recycled algorithms in the United States of America. No trees were destroyed in the production of this weblog. We did hurt some, though. Sorry.
34.203.245.76