Afghanistan
Taliban's chief of suicide bombing missions arrested in North of Afghanistan
[Khaama (Afghanistan)] A top Taliban leader who was in charge of coordinating the group's

suicide kaboom

missions was tossed in the slammer
Don't shoot, coppers! I'm comin' out!
during an operation in North of Afghanistan.

The Afghan Intelligence, National Directorate of Security


...the Afghan national intel agency...


(NDS), said Saturday that the detained Taliban leader has been identified as Qari Ahmad Khalid son of Mohammad Alim.

According to a statement by NDS, Qari Khalid was arrested during a special military operation from Maimana city, the

lovely provincial capital

fo Farya province.

The statement further added that Qari Khalid has admitted he was looking to coordinate a major attack in Maimana city by detonating a remote-controlled Improvised Explosive Device.

According to NDS, the Improvised Explosive Device (IED) contained 25 kgs of explosives but the intelligence operatives managed to succcessfully thwart the attack.

The Talibs group has not commentd regaring the report so far.

Taliban

Lions of Islam

and

turbans

belonging to the other

holy warrior

groups frequently use Improvised Explosive Device (IED) as the weapon of their choice to target the security forces but the ordinary civilians are often targeted in such attacks.

This comes as the United Nations


...boodling on the grand scale...


Assistance Mission in Afghanistan released the latest civilian casualties report late last month which stated at least 3726

non-combatants were killed

or

maimed

between January and June of this year.

The UN mission said the civilian casualties in the country has reached to a record number since counting began in 2009, with 5,166 civilians recorded killed or maimed in just the first six months of this year, of whom almost one-third were children.
Posted by: Fred || 09/04/2016 00:00 || Comments || Link || E-Mail|| [182 views] Top|| File under: Taliban
Africa Horn
Shaboobs whack SNA Soldiers in Tiyeglow attack
Heavy fighting broke out Saturday between Somali national army (SNA) soldiers and fighters belonging to Al shabaab in Tiyeglow town in Bakol region of southern Somalia.

The gunfight erupted after Al Shabaab fighters assaulted SNA base in the town, sparking deadly scuffle that has led to the death of several soldiers and militants, reports said. Pro-al Shabaab media, quoting unnamed commander reported that the militants have killed senior Somali military commander, along with three soldiers in the army base attack.

Meanwhile, Tiyeglow authority did confirm the attack on Somali military outpost, but denied the Al shabaab claim of killing top commander and three soldiers in the ambush raid.
Posted by: Steve White || 09/04/2016 00:00 || Comments || Link || E-Mail|| [115 views] Top|| File under: al-Shabaab
Africa North
Passenger storming EgyptAir pilot's cockpit detained
[ENGLISH.ALARABIYA.NET] EgyptAir says a passenger has been detained after storming the pilot's cockpit on a flight carrying 150 passengers.

The Friday incident took place aboard charter airline CairoAir 462, which took off from the Saudi capital, Riyadh, to Alexandria's Borg el-Arab airport, EgyptAir said.

The passenger was not armed.

"The crew checked if the passenger was not carrying whatever can impact the security and the safety of the passengers," it said.

The pilot notified airport authorities, who declared a state of emergency. The passenger was detained when the plane landed, EgyptAir said.


Posted by: Fred || 09/04/2016 00:00 || Comments || Link || E-Mail|| [128 views] Top|| File under:
Libyan militia die in carjacking in Tripoli
A member of the local Fursan Janzour (Janzour Knights) was killed in fighting with a group that had stolen vehicles from a car showroom and compound in the west Tripoli suburb.

The militia went to the showroom after being alerted that it had been raided early in the morning and dozens of vehicles stolen. To their surprise they found the thieves still there. They were armed and in the subsequent shootout one of the militiamen was killed.

In a statement, the Fursan Janzour claim that the gang was from the neighbouring suburb of Ghut Shaal, naming its leader. The militia adds that it will respond to the raid and insists that the lack of adequate state security protection means that it has to continue its operations.
Posted by: badanov || 09/04/2016 00:00 || Comments || Link || E-Mail|| [180 views] Top|| File under:
Libya Pro-Govt Forces Attack Last ISIL Bastion in Sirte
[ENGLISH.ALMANAR.LB] Forces loyal to Libya's Government of National Accord (GNA) said Saturday they have launched a new attack on diehards of the

ISIS

Takfiri
...an adherent of takfir wal hijra, an offshoot of Salafism that regards everybody who doesn't agree with them as apostates who must be killed...
group in the coastal city of Sirte.

Backed by weeks of US air strikes, the pro-GNA forces have recaptured nearly all of what had been the Takfiris' main stronghold in North Africa.

"We are attacking the last

ISIS

positions in district three," a GNA fighter told AFP, using an Arabic acronym for

ISIS

. The GNA forces media centre confirmed on their Facebook account that the attack had begun.

"Our forces are advancing inside the areas where

ISIS

is, in district three, and so far have taken control of" two banks and a hotel, the media centre said.

It also said they had thwarted an attempted

suicide kaboom

.

One pro-government fighter had been killed, the Misrata hospital's Facebook page said.

An AFP journalist saw ambulances leaving Sirte -- hometown of dead dictator Moamer Qadaffy -- for Misrata to the west.

The forces loyal to the UN-backed GNA had said last weekend they were preparing to "liberate" the entire city after seizing several IS positions, including its headquarters.

On Wednesday, GNA head Fayez al-Sarraj visited Sirte for the first time since loyalist forces launched their offensive more than three months ago to drive the Takfiris from the city.

Sarraj and some of his ministers toured former front lines as well as the Ouagadougou conference centre which IS had used as its base.

"We will continue to chase, with the help of God, the

ISIS

remnants and strike them wherever they may be in our country," Sarraj said this week.

The view from Libyan Herald

Tripoli, 3 September 2016:

The outcome of the battle for Sirte is not in doubt but IS is proving no less deadly in its death throws. Ten Bunyan Marsous fighters died today in a renewed assault on the terrorists' remaining positions. At least 30, one report puts the figure as high as 70, other fighters were injured.

The terrorists are still resorting to the much-feared car bombs but one attempt today was blown up by ground fire before it could reach its target. Snipers and booby traps continue to reap a grim harvest of dead and injured. Among the slain today was the oldest fighter in the BM ranks, Ali Edaib, aged 80.

The death toll among the largely Misratan attackers is now approaching 500.

The fighting today was in the town's Number One district with some mopping up in the Third district. Both are largely residential.

The BM media office said that the bodies of ten terrorists had been found in a school. It is not clear how they were killed.

In what must be a disturbing development for BM commanders, last night a roadside IED on the highway between Misrata and Sirte, destroyed a passing BM vehicle and killed two of the occupants.
Posted by: Fred || 09/04/2016 00:00 || Comments || Link || E-Mail|| [118 views] Top|| File under: Islamic State
Africa Subsaharan
Five dead in first east Niger Boko Haram attack in three months
[DeutscheWelle] Five villagers were killed and two others

maimed

in an attack by suspected

murderous Moslems

from the Islamist group Boko Haram
... not to be confused with Procol Harum, Harum Scarum, possibly to be confused with Helter Skelter. The Nigerian version of al-Qaeda and the Taliban rolled together and flavored with a smigeon of distinctly Subsaharan ignorance and brutality...
in eastern Niger, officials said Saturday.

The attack took place Friday in the town of Tourmour, said Diffa border region governor Dan Dano Mahaman Laouali. He told Niger public radio the suspected

murderous Moslems

rode on camels into the village of Toumour, killing and wounding townspeople and burning buildings before fleeing toward Nigeria.

The raid marks the first time in three months Boko Haram has carried out an attack in eastern Niger, though the Diffa region has been targeted numerous times by suspected

murderous Moslems

in the past.

In early June, Boko Haram launched a major offensive in Bosso, a town in Niger near the border with Nigeria and Chad. Tens of thousands of Nigeriens fled the region after a June 23 attack on the town which killed 26 soldiers.
Posted by: trailing wife || 09/04/2016 00:00 || Comments || Link || E-Mail|| [146 views] Top|| File under: Boko Haram
Arabia
Yemeni forces near route leading to Sanaa
[ENGLISH.ALARABIYA.NET] The Yemeni army and its allies in the Popular Resistance committees on Saturday reached the outskirts ona route linking the capital Sanaa and Marib city after taking control of the mountains and highlands overlooking the region, military sources said.

The army and the committees - both loyal to the internationally recognized government of President Abedrabu Mansour Hadi - are trying to recapture Sanaa, still under the control of the Iran-backed Houthi
...a Zaidi Shia insurgent group operating in Yemen. They have also been referred to as the Believing Youth. Hussein Badreddin al-Houthi is said to be the spiritual leader of the group and most of the military leaders are his relatives. The Yemeni government has accused the Houthis of having ties to the Iranian government, which wouldn't suprise most of us. The group has managed to gain control over all of Saada Governorate and parts of Amran, Al Jawf and Hajjah Governorates. Its slogan is God is Great, Death to America™, Death to Israel, a curse on the Jews ...
militias.

The Houthis retained control over Sanaa after their attempted coup in September 2014.

Meanwhile in Taiz, the army and the committees defended their territories against an attack by the Houthis around the 35th Brigade, Madrat, al-Han Mount and al-Sayahi area west of the southwestern city.

Sources in the committees also reported a failed infiltration attempt by the Houthis into Sharaf Assalo, an area located south of Taiz.

The recent

festivities

led to the killing of 29 Houthis, while one pro-government fighter was killed, the sources said. At least 17 fighters from the pro-government camp were also injured.

Death of Houthi commanders

Sources also told Al Arabiya News Channel that an Arclight airstrike by Saudi-led Coalition has killed two Houthi field commanders, Aqeel Ali Ahmed Naji and Amin Faisal Moawad, in Shada in the province of Saada, bordering Soddy Arabia


...a kingdom taking up the bulk of the Arabian peninsula. Its primary economic activity involves exporting oil and soaking Islamic rubes on the annual hajj pilgrimage. The country supports a large number of princes in whatcha might call princely splendor. When the oil runs out the rest of the world is going to kick sand in the Soddy national face...


on the northwest.

Local tribal sources confirmed that the coalition's Arclight airstrike targeted Houthi military reinforcements in the bordering region.

Saudi Arabia and its mostly Gulf Arab allies intervened in Yemen's civil war in March 2015 after the armed Houthi movement had pushed the Hadi administration into exile in Saudi Arabia.

Posted by: Fred || 09/04/2016 00:00 || Comments || Link || E-Mail|| [147 views] Top|| File under: Houthis
Three soldiers dead as 'dismantled' bomb explodes in Yemen market
[ENGLISH.ALARABIYA.NET] Three Yemeni soldiers were killed Saturday when a mine they had "dismantled" and taken away in their vehicle blew up as they stopped in a marketplace, a security official said.
"Mahmoud, did you pull the detonator?"
"Yeah. I think it was the detonator!"
Seven other people including three civilians were

maimed

in the blast in Huta, capital of the southern province of restive Lahj


... a Yemeni governate located in the southwestern corner of the Arabian Peninsula. It is the stomping grounds on the southern secessionist al-Harak movement


, a bastion of al-Qaeda

Lion of Islam

s, according to the official.

The soldiers had "dismantled" the mine planted by suspected

murderous Moslems

on a road on the edge of Huta and placed it in the back of their vehicle, he said, declining to be named.

The device went kaboom! when they stopped at a market in the city, he added.


Posted by: Fred || 09/04/2016 00:00 || Comments || Link || E-Mail|| [118 views] Top|| File under: Ansar Bayt al-Maqdis (IS)
Europe
Daily Mail: Colonist Round-up
Click on headline above to access individual articles.

Carnage in Calais: Horrific crash as jungle migrant gangs target tourists in cars in terrifying new AMBUSH technique that left our journalists covered in blood after narrowly escaping death
3 September 2016
Migrants from the Calais Jungle camp are using a deadly new tactic in their attempts to get to Britain. Ruthless gangs are deliberately causing crashes on the roads to the French port by hurling large objects at cars – then sneaking on to lorries caught up in the resulting tailbacks.

Exclusive: New migrant camps in the heart of Paris next to £3m apartments will stay open for THREE YEARS - adding to the fury of wealthy locals
02/09/16
A French notice of construction outside the wooden-slabbed migrant camp being built in the historic Bois du Boulogne read: 'Centre for 200 places for a duration of three years'

Tear down the Jungle! French interior minister vows to destroy the Calais camp and relocate thousands of migrants across France… but his opponents want them sent to Britain
02/09/16
As he prepared to visit Calais, the Socialist French Interior Minister Bernard Cazeneuve said he wanted to see the thousands living there dispersed to other parts of France.

Riot in the Jungle: Police fire tear gas at hundreds of migrants trying to escape camp so they can board lorries heading to Britain
02/09/16
Hundreds of refugees living in the sprawling Jungle camp were pushed back on Thursday after they tried to access the motorway that leads to the port of Calais.

Algerian asylum seeker who has committed 17 crimes including for attempted robbery and drug crime is RELEASED onto the streets because Government can't kick him out
02/09/16
The 31-year-career criminal poses a 'high risk of harm to the public' and has committed 'numerous criminal offences' including violent and drug crime, High Court Judge McKenna, pictured, said.

Enjoying your European vacation? Tourists visiting Lake Como are forced to step over migrants at the train station rather than mingle with the Clooneys as up to 500 are sent back to Italy from Switzerland
02/09/16
Tourists who came for an idyllic getaway in Italy's picturesque Lake Como where A-list stars such as George Clooney own property have found it's also home to up to 500 migrants.

Bavaria tells asylum seekers where they can live to avoid creating migrant ghettos and forcing them to integrate into German society
01/09/16
Bavaria has become the first country to dictate where asylum seekers will live, in an attempt to stop them gathering in segregated communities and not integrating with German society.

ISIS slaps £38,000 bounty on Bulgarian 'migrant hunter' famed for posting videos of himself rounding up asylum seekers
01/09/16
Dinko Valev, who won notoriety after posting internet videos of himself chasing down migrants who fled into Bulgaria from Turkey and war-torn Syria, has been showing off the Mercedes S-Class.

Gang of teenage thugs who beat Polish man to death were like a 'pack of hyenas', says witness
01/09/16
The brazen youths sauntered around the area after dealing the fatal blows to Arek Jozwik, 40, pictured, and leaving another man lying on the ground unconscious.

Next stop, Britain! Thousands of UK-bound migrants to move into two new camps near Gare du Nord in Paris prompting fears they will take over trains
31/08/16
Paris's first two official refugee camps will open near the Eurostar station (pictured) by the end of September, the city's Mayor Ann Hidalgo announced on Wednesday.

Violence, despair and the making of The Jungle: SUE REID, who's been filing dispatches from Calais for 15 years, on how the camp has become a focus for migrants dreaming of a new life in Britain
30/08/16
Migrants first arrived unannoucned at the port in Calais, France, in 1997, just as Tony Blair's New Labour government - with its laissez-faire immigration policies - came to power.
Posted by: trailing wife || 09/04/2016 00:35 || Comments || Link || E-Mail|| [447 views] Top|| File under:
Breitbart: European Colonists Round-up
Click on headline above to access individual articles.

Left Wing Violence Erupts In German Capital
3 Sep 2016
Berlin is once again facing violent clashes from left-wing extremists who have thrown rocks at police during a demonstration against the migrant policy of the federal government. Meant to be a protest against the migrant policies of Chancellor Angela Merkel's federal

Left-Wing Politician Arrested For Trafficking African Migrants Into Switzerland
3 Sep 2016
A left-wing Swiss politician has been arrested after attempting to smuggle four African migrants from Italy into Switzerland.

Real Austrian Migrant Numbers Well Over 120,000
3 Sep 2016
The number of illegal migrants who have entered Austria this year has been revealed to be over 120,000 – far more than the supposed government limit of 37,500.

German Police Chief Warns Of Growing Threat Of Jihadi Kids
3 Sep 2016
The Chief of Frankfurt's police is warning lawmakers to take the threat of underage radical Salafist children seriously in order to prevent potential future acts of terror.

Hofer Names And Shames Online Hate Posters
2 Sep 2016
Anti-mass migration Freedom Party candidate Norbert Hofer has taken to Twitter to name and shame supporters of his opponent who have threatened him and mocked his disability.

WATCH: AfD MP Wears Niqab To Parliament
2 Sep 2016
A female member of the anti-mass migration Alternative for Germany (AfD) wore an Islamic full face veil to parliament as Germans debate whether or not to ban the garment in public.

EU President: 'European Elites Detached From Reality'
2 Sep 2016
The President of the European Council has slammed "detached" European "elites" and insisted the "chaos" of last year's migrant crisis cannot be repeated as he announced a meeting on keeping the bloc together after Brexit.

Multiple AfD Members Attacked By Leftists
1 Sep 2016
At least two high profile members of the Alternative for Germany Party, including a regional party chairman, have been attacked this week by left-wing extremists.

Up To Half Of Germany's Million-Plus 'Refugees' Working Illegally
31 Aug 2016
More than 300,000 of the million plus 'refugees' who entered Germany illegally last year are working illegally in the country.

Turkish Paper In France Shuts Down Due To Pro-Erdogan Death Threats
31 Aug 2016
A France-based Turkish newspaper has closed down its operations after receiving hundreds of death threats due to their criticism of Turkish President Recep Tayyip Erdoğan.

Migrants Sexually Harass Young Teen Girls In Swimming Pool
31 Aug 2016
Migrants in Germany are accused of sexually harassing several young girls at a swimming pool in Essen over the weekend.

'Flirt Expert' To Teach Migrants How To Pick Up German Women
31 Aug 2016
A so-called "flirt expert" will be teaching migrants in Essen, Germany, how to flirt and use dating sites so they can pick up German women.

Nearly 30,000 Illegal Immigrants Arrested in Last Three Years, British Police Figures Show
30 Aug 2016
More than 27,000 people have been arrested for illegally entering Britain in the last three years alone, new figures obtained from police departments have revealed.
Posted by: trailing wife || 09/04/2016 00:12 || Comments || Link || E-Mail|| [227 views] Top|| File under:
The Grand Turk
Turkish Toe-tags Tallied
8 Turkish soldiers dead in anti-terrorist operations

Eight Turkish servicemen were killed and eight more were injured during anti-terrorist operations in the country's Van province, the Anadolu Agency reported Sept. 3.

Reportedly, Turkey has neutralized 11 militants of the Kurdistan Workers' Party (PKK) terrorist organization in the Mount Tendurek.

The anti-terrorist operations continue with support of Turkish Air Force.

3 soldiers dead in shootout in Turkey

Three Turkish servicemen died and 23 more were wounded in a shootout between the Turkish military and the Kurdistan Workers' Party (PKK) militants in the country's south-eastern province of Hakkari, the Turkish Haber 7 TV channel reported Sept. 3.

According to the report, Turkish armed forces sent additional troops to the Hakkari province.

Turkey kills 100 PKK militants

More than 100 members of the outlawed Kurdistan Workers' Party (PKK) militant group have been killed or wounded in clashes with Turkish army forces in the restive southeastern part of the country, Milliyet newspaper reported.

Turkish military said in a statement on Saturday that over 100 PKK militants had been "neutralized" during the clashes, without specifying how many were killed and how many wounded. The casualty toll from Saturday's clashes was one of the highest in a single day of the conflict in recent years.

Turkish forces suffered a bloody 24 hours after 13 soldiers and a village guardsman were killed in three separate incidents in the country's east and southeast, blamed on Kurdish militants.
Thirteen PKK fighters were killed by Turkish jets around the Tendurek mountains in Van province, the office said, while Anadolu reported that the operation supported by the air force continued.

Attacks against Turkish military have continued with almost daily attacks since the July 15 failed coup which tried to oust President Recep Tayyip Erdogan from power.

Since the collapse of a two-year ceasefire in July, Anadolu reported over 600 Turkish security force members have been killed by the PKK in renewed fighting.

The government has responded with military operations against the group, killing more than 7,000 militants in Turkey and northern Iraq, the agency said. It is not possible to independently verify the toll.

Activists claim innocent civilians have also been killed in the offensives.
Posted by: Steve White || 09/04/2016 00:00 || Comments || Link || E-Mail|| [142 views] Top|| File under: Sublime Porte
India-Pakistan
4 suicide bombers die near Peshawar
[TheNation] PESHAWAR - Security forces Friday fended off four suicide bombers trying to attack a Christian colony on Warsak Road near Peshawar.

All four attackers (who were armed with suicide vests and hand grenades) were killed along with a guard at the entrance to the colony, an army statement said. Three other personnel sustained injuries during the retaliation.

According to police and ISPR, the thwarted attack came in the early hours, around 5:30am, 60 kilometres to the west of Mardan where a suicide bomber killed 14 people the same day.

Jamaat-ul-Ahrar (JuA), a faction of the Pakistani Taliban, claimed responsibility for the attempt in Peshawar as well as the Mardan attacks, terming them a reaction to a press conference of Army Chief General Raheel Sharif.

The group has also said it was behind the attack on lawyers in Quetta on August 8 in which 73 people were killed, as well as the Lahore Easter bombing which killed 75 people in Pakistan's deadliest attack this year.

According to security sources, the four terrorists stormed the Christian colony killing the security guard on spot.



Investigators recovered Afghan SIMs from the mobile phones of the dead militants, through which they were taking directives from Afghanistan, security sources said.

SP Cantt Kashif Zulfiqar said that one of the attackers made a separate entry. He said three of them took refuge in an under-construction building in the colony upon being confronted by the paramilitary forces. All the four were later killed by the Quick Response Force, he added.

"We have enhanced security of Christian's establishments, schools, hospitals, colonies and churches. Police has sensitised the administration regarding security alert. Schools security has also been beefed up," he added.

The injured security personnel were taken to Lady Reading Hospital for treatment. They included two private security guards - Khud Ali and Najeem – while the third one was police constable Sajjad who was wounded seriously.

Red alert was declared in the cantonment area and army helicopter patrol the area to foil the escape of terrorists elements from the colony. House search operation was carried out in the area and personnel of Bomb Disposal Squad reached the site and defused the suicide vests.

Investigators recovered Afghan SIMs from the mobile phones of the dead militants, through which they were taking directives from Afghanistan, security sources said.

Interior Minister Chaudhry Nisar Ali, KP Chief Minister Pervez Khattak, Provincial Information Minister Mushtaq Ghani and Governor Engineer Iqbal Zafar Jhagra condemned the Peshawar attack bid and appreciated security forces on their successful operation against terrorists.

Bloody past

TTP and its splinters routinely target minority groups and soft targets such as courts and schools. The Khyber Pakhtunkhwa has suffered most from terrorism and Peshawar has always been a proffered target of the militants for its being capital of the province.

The worst attack in KP came in December 2014 when Taliban gunmen massacred more than 150 people, most of them children, at an army-run school in Peshawar. However, there was a pause in terrorist activities in Peshawar city since March, when terrorists targeted a passengers bus carrying government employees from Dargai area to Peshawar.

The army launched an operation in June 2014 in a bid to wipe out militant bases in the tribal areas and so bring an end to the bloody insurgency that has cost thousands of civilian lives since 2004.

Horrific 'reminder'

Friday's attacks were "a horrific reminder that Pakistan's authorities must do more to ensure vulnerable groups are protected," said Amnesty International South Asia director Champa Patel.

"Armed groups are seeking to undermine the rule of law by targeting both the people who defend it in court and the people it should protect."
Posted by: badanov || 09/04/2016 00:00 || Comments || Link || E-Mail|| [170 views] Top|| File under: Jamaat-ul-Ahrar
Another terror hit at legal fraternity in Khyber, 14 die
[TheNation] MARDAN - At least 14 people were killed and 58 wounded Friday after a suicide bomber attacked district court in Khyber Pakhtukhwa's Mardan city.

Three lawyers, three policemen and an Awami National Party (ANP) leader were among the dead in the latest assault targeting the legal community, police, local sources and eyewitness said.

The bomber lobbed a hand grenade on the cops performing security on the main gate and shot his way to the district court premises, where he detonating his suicide vest among the morning crowds, senior police official Ejaz Khan told reporters.
Continued on Page 49
Posted by: badanov || 09/04/2016 00:00 || Comments || Link || E-Mail|| [222 views] Top|| File under: Jamaat-ul-Ahrar
Khasadar killed in blast; Levies official kidnapped
[DAWN] GHALANAI: A Khasadar official was killed when an improvised

bomb

(IED) planted by unknown miscreants went off in Alingar area of Safi tehsil of
Mohmand Agency


... Named for the Mohmand clan of the Sarban Pahstuns, a truculent, quarrelsome lot. In Pakistain, the Mohmands infest their eponymous Agency, metastasizing as far as the plains of Peshawar, Charsadda, and Mardan. Mohmands are also scattered throughout Pakistan in urban areas including Karachi, Lahore, and Quetta. In Afghanistan they are mainly found in Nangarhar and Kunar...


on Friday.

Tehsildar Safi teshil Miraj Khan said that Khasadar Rafiullah was going home after performing duty at a checkpost when he was hit by an IED planted along a kucha track. He died instantly. After the incident, the security forces conducted a search operation in the adjoining areas, but no one was tossed in the slammer
Keep yer hands where we can see 'em, if yez please!
till late in the evening.

Meanwhile,


...back at the pound, the little lost dog had finished eating the rat terrier...


officials said that a Levies force Sobedar, Asim Khan, had been kidnapped from his home in Qandhrai area of Safi tehsil.

They said that unknown persons came to Mr Asim's home on car and

cycle of violence

s on Thursday and announced that they were polio


...Poliomyelitis is a disease caused by infection with the poliovirus. Between 1840 and the 1950s, polio was a worldwide epidemic. Since the development of polio vaccines the disease has been largely wiped out in the civilized world. However, since the vaccine is known to make Moslem pee-pees shrink and renders females sterile, bookish, and unsubmissive it is not widely used by the turban and automatic weapons set...


workers. They said that when the sobedar came out they took him to unknown location.

Tehsildar Miraj Khan confirmed the incident and said that the Levies official was still missing. He said that so far no group had

grabbed credit

for the incident.

The sources said that Sobedar Asim Khan was performing duty at the Mobile Tower located on the main Beautiful Downtown Peshawar


...capital of Khyber Pakhtunkhwa (formerly known as the North-West Frontier Province), administrative and economic hub for the Federally Administered Tribal Areas of Pakistan. Peshawar is situated near the eastern end of the Khyber Pass, convenient to the Pak-Afghan border. Peshawar has evolved into one of Pakistan's most ethnically and linguistically diverse cities, which means lots of gunfire.


-Bajaur road at Qandhrai.


Posted by: Fred || 09/04/2016 00:00 || Comments || Link || E-Mail|| [148 views] Top|| File under: TTP
Indian troops fire from across LoC
[DAWN] Indian troops posted in held

Kashmire

resorted to unprovoked firing again on Friday, violating the ceasefire for the 42nd time during the current year.

However,


a person who gets all wrapped up in himself makes a mighty small package...


the firing in Thob and Bhimber sectors along the Line of Control (LoC) was limited to small and medium arms. It continued for around two hours, but no loss of life was reported by the people in Azad

Kashmire

or Pak troops.

Responding to the belligerent Indian move, Pak troops returned fire at the army posts on the other side, using 12.7mm machineguns.

There have been 42 ceasefire violations by Indian troops this year.


Posted by: Fred || 09/04/2016 00:00 || Comments || Link || E-Mail|| [129 views] Top|| File under: Govt of Pakistan
Iraq
Six killed in double suicide attack in Khurmatu
[RUDAW.NET] A

jacket wallah

believed to be from the Islamic State
...formerly ISIS or ISIL, depending on your preference. Before that al-Qaeda in Iraq, as shaped by Abu Musab Zarqawi. They're very devout, committing every atrocity they can find in the Koran and inventing a few more. They fling Allah around with every other sentence, but to hear the pols talk they're not really Moslems....
(ISIS) blew up

an exploding car

in a village in the Khurmatu area early Saturday morning. As people rushed to the site, a second suicide bomber opened fire and then detonated his explosives. Six were killed and at least six injured.

Shalal Abdul, head of Khurmatu district, told Rudaw, "On Saturday at 1:30am a suicide bomber blew up a car in Shasaiwan village."

"After the car

kaboom

people came out. Then a terrorist opened fire on people. And later he went kaboom!. As a result six were killed and another six

were maimed

."

According to Abdul, those were killed and injured in the attack are believed to be Shia Turkmen.

Shasaiwan village is located seven kilometers north of Khurmatu. The majority of its population is a mix of Kurds and Shia Turkmen.
Posted by: Fred || 09/04/2016 00:00 || Comments || Link || E-Mail|| [130 views] Top|| File under: Islamic State
Christian militia in northern Iraq says it liberated ISIS-held village for first time
[RUDAW.NET] A Christian militia in northern Iraq said Saturday it had driven out Islamic State
...formerly ISIS or ISIL, depending on your preference. Before that al-Qaeda in Iraq, as shaped by Abu Musab Zarqawi. They're very devout, committing every atrocity they can find in the Koran and inventing a few more. They fling Allah around with every other sentence, but to hear the pols talk they're not really Moslems....
(ISIS)

holy warriors

from the ethnically Assyrian village of Badanah, ending a two-year occupation.

The Nineveh Plains Protection Units said on its Facebook page that the village, on the Khazer war front south of djinn-infested Mosul
... the home of a particularly ferocious and hairy djinn...
, was liberated Thursday with air support by the US-led Coalition.

"Liberation of Badanah village in #Khazer axis by NPU warriors with the support of international coalition by Arclight airstrikes," the Facebook announcement said, adding that heavy and medium-sized weapons were used in the fight.

The NPU said this was its first military operation against ISIS to liberate their "traditionally Christian village," which was captured by the

holy warriors

when they stormed across Iraq in June 2014, capturing territories that included Mosul, the ISIS stronghold in Iraq ever since.

Pictures and videos published on the group's Facebook page showed the liberation of the village and flags being waved by the

holy warriors

at dawn on Thursday.

The Nineveh plains, located mainly in the Nineveh province that includes Mosul, have been among the most volatile areas of Iraq, with a rich mixture of ethnic and religious groups.

Christian localities in the area have often been vulnerable amid the ongoing sectarian tensions that forced many of the families to leave their homes for the safety of the Kurdish-controlled territories or simply migrating to Europe.

Hundreds of Christian fighters have been trained by the Kurdish Peshmerga in the last two years and they have taken part in some frontline battles against the jihadists.

According to a Rudaw report published last June, around 1,000 Christian fighters in the Nineveh Plains have been undergoing military training, and asking Baghdad, Erbil and the international community for arms to liberate their territories from ISIS.

ISIS has suffered a series of setbacks in recent months, losing large swathes of territories that were under its control to the Kurdish Peshmerga and Iraqi Army.

Iraqi authorities, including US military officials, say they expect to evict ISIS from its stronghold in Mosul this year.
Posted by: Fred || 09/04/2016 00:00 || Comments || Link || E-Mail|| [137 views] Top|| File under: Islamic State
Kirkuk Kombat Chronicle
Kurdish forces stop ISIS attack on Tuz Khurmatu

(IraqiNews.com) Baghdad – A well placed source in the Ministry of Interior, Iraq, informed on Friday that a number of ISIS fighters were killed to the south of Kirkuk after the Peshmerga forces launched a counterattack against an ISIS offensive.

"ISIS first attacked the Peshmerga lines near Tuz Khurmatu, north-east of Salahuddin. But the Kurdish forces soon repelled the offensive and caused serious damages to the outfit," the source added seeking anonymity.

"A number of ISIS fighters were killed during the confrontations. The corpses of the dead militants were left on the battlefield. No casualties were reported from Peshmerga forces side," the source further added.

Iraqi forces close in on Hawija

(IraqiNews.com) Kirkuk – A military source informed that joint security forces have began moving in order to liberate Hawija district. They are backed by the international coalition aviation.

Sharing details the source revealed, "Forces from Army's 5th Brigade, East of Tigris Operations, al-Hashd al-Shaabi and Badr Organization. Moreover, al-Hashd al-Ashaeri forces today have moved towards Hawija district in Kirkuk province in order to liberate it from ISIS control."

"The liberation battle will be backed by the international coalition's airstrikes," the source added.
Posted by: badanov || 09/04/2016 00:00 || Comments || Link || E-Mail|| [123 views] Top|| File under: Islamic State
6 die in ISIS attack in Salahuddin
(IraqiNews.com) Salahaddin – A security source in Salahuddin province informed on Saturday that six civilians were killed and seven others injured in ISIS attack on a village to the east of the province.

Sharing details the source said, "On Saturday afternoon, a suicide bomber blew up a car at Shasaiwan village in Khurmatu, 90 km east of Tikrit. The explosion brought people out of their homes and then a terrorist opened fire on the people. Later, he blew himself up. Six civilians were killed and seven others wounded."

"Security forces transported the bodies of the deceased to the forensic department and the injured were carried to the hospital," further added the source seeking anonymity.

Shasaiwan village is located seven kilometers north of Khurmatu. Majority of the population is a mix of Kurds and Shia Turkmen.
Posted by: badanov || 09/04/2016 00:00 || Comments || Link || E-Mail|| [126 views] Top|| File under: Islamic State
Anbar Antics: 21+ die


Dozens of ISIS Bad Guys die in Khalidiya

(IraqiNews.com) Anbar – Anbar Operations Command informed that a number of ISIS militants were killed in Khalidiyah Island and a fuel tank was destroyed in al-Hamidiyah Island, to the north-west of Ramadi. The security forces further detonated a number of improvised explosive devices at Modern Village in western Ramadi.

The command, in a statement, said, "Security forces killed a number of ISIS fighters while conducting a search operation in Khalidiya Island."

"The forces also destroyed a fuel tank used by ISIS in Hamidiyah Island, and also seized three IEDs and detonated 11 others at Modern Village," the source further added.

18 ISIS Turbans have a Very Bad Day

(IraqiNews.com) Anbar – International coalition aircraft bombarded an ISIS hideout in Anbar killed 18 ISIS members.

Media office of Anbar Operations Command said, "The international coalition aircraft conducted an airstrike on ISIS hideout in Albu Assaf area, which killed 18 ISIS members, as well as destroyed an armed vehicle in Albu Ali al-Jassim area."

The command also pointed out that the aviation has destroyed a weapons' storage belonging to ISIS west of Ramadi.

3 die in ISIS artillery attack in Heet

(IraqiNews.com) Anbar – Heet District Council announced that three women were killed and tree men injured in an ISIS shelling west of Ramadi.

The Head of Heet Council Mohamed al-Hiti said, "This morning, ISIS shelled Hayy al-Moalemeen area in central Heet with 'Hell Cannons' from Khalidiyah Island, killing three women and wounding three men."

Hiti added, "We called security leaders and the central government to liberate Heet Island but there is no response or movement to eliminate the strongholds of ISIS in order to ensure and guarantee the safety of innocent civilians."
Posted by: badanov || 09/04/2016 00:00 || Comments || Link || E-Mail|| [131 views] Top|| File under: Islamic State
Baghdad Bomb and Bullet Bulletin: 6 die


3 die in weapons storage facility bombing

(IraqiNews.com) Baghdad – Security sources on Friday informed that at least three persons were killed and nine others injured in multiple blasts that ripped through eastern Baghdad earlier on the day.

Quoting a police officer Reuters said, "Initial reports suggest that the blasts were caused by a fire eruption at an al-Hashd al-Sha'abi weapon storage. The blasts set off rockets that hit the neighboring districts."

"The rockets damaged civilian houses, shops and vehicles in the neighboring districts and set a flour factory ablaze, " the police officer added.

2 die in bomb attack in Amiriya

(IraqiNews.com) Baghdad – A source in the Iraqi Interior Ministry informed on Saturday that two people were killed and seven others injured in a bomb blast to the west of Baghdad.

Sharing details the source said, "A bomb exploded this morning, near a fruit and vegetable market in Amiriya, west of Baghdad, killing two persons and injuring seven others."

"Ambulances rushed to the area and transported the injured to a nearby hospital and the bodies of the deceased were sent to the forensic department. Security forces cordoned off the area," further added the source seeking anonymity.

1 soldier dead in bombing in Taji

(IraqiNews.com) Baghdad – A source in the Iraqi Interior Ministry informed on Saturday that one Iraqi army man was killed and four others injured in a bomb blast to the north of Baghdad.

Sharing details the source said, "In a bomb blast this morning, which was targeted on an Iraqi army patrol passing through Taji, north of Baghdad, killing one army man and injured four others. In the blast, the vehicle was also damaged to a great extent."

"Ambulances rushed to the area and transferred the injured to a nearby hospital and the body of the deceased to the forensic department. Security forces cordoned off the incident area and barred approaching it," further added the source seeking anonymity.
Posted by: badanov || 09/04/2016 00:00 || Comments || Link || E-Mail|| [139 views] Top|| File under:
Syria-Lebanon-Iran
Syrian Army, Hezbollah attack strategic military site in southern Aleppo
[ALMASDARNEWS] The Syrian Arab Army's 102nd Brigade of the Republican Guard, backed by the 800th Regiment and Hezbollah's "Radwan Group," stormed the strategic Armament School in southern Aleppo on Friday, continuing their large-scale offensive against the jihadist rebels of Jaish al-Fateh (Army of Conquest).

A field source told al-Masdar News on Friday morning that the Syrian Armed Forces and Hezbollah are attempting to bypass Jaish al-Fateh's first-line of defense at the Armament School; however, no progress has been reported so far.

The Armament School is vitally located at the southern flank of the Technical College; if captured, the Syrian Armed Forces will have successfully closed off the road to east Aleppo.

More importantly, the Armament School was considered a fortress prior to the Syrian Arab Army's withdrawal in August; it will continue to be an advantageous military installation for any party in control it.

ISIS Launches new attack on Aleppo

[ARA News] ALEPPO – Militant fighters of the Islamic State (ISIS) started to fight back in the northern countryside of Aleppo, and bombed headquarters of the Kurdish-led Syrian Democratic Forces (SDF), military sources reported on Sunday.

"ISIS terrorists launched a mortar attack on the SDF security centre in the Um al-Qura town north of Aleppo," SDF spokesman Khalid Zaitoun told ARA News.

At least three SDF fighters were killed and nine more were wounded in the ISIS attack, according to the official.

"Our forces were able to deter the terror attack after bombing the ISIS fighting positions with heavy artillery," the SDF spokesman said.

This comes just a few days after the Syrian Democratic Forces announced a new military operation against ISIS in Aleppo province.

Since Tuesday, the SDF was able to expel the radical group from several towns and villages in northern Aleppo, including Um al-Haush, Um al-Qura, Harbal and Qarrah.

"ISIS terrorists are trying to regain positions they lost earlier to the SDF, but we reassure the people of Aleppo that our forcers will continue their operations until cleansing the entire province from ISIS and its affiliates," SDF member Zedun Heddo told ARA News.

The new anti-ISIS operation comes just two weeks after the Syrian Democratic Forces expelled the radical group from the city of Manbij–a former jihadi border pocket.
Posted by: Fred || 09/04/2016 00:00 || Comments || Link || E-Mail|| [120 views] Top|| File under: Govt of Syria
Turkey Launches New Attack Against ISIS, Kurds In Syria
[NEWSWEEK] The Sick Man of Europe Turkey


...the only place on the face of the earth that misses the Ottoman Empire....


and its rebel allies opened a new line of attack in northern Syria on Saturday, as Turkish tanks rolled across the border and Syrian fighters swept in from the west to take villages held by the Islamic State
...formerly ISIS or ISIL, depending on your preference. Before that al-Qaeda in Iraq, as shaped by Abu Musab Zarqawi. They're very devout, committing every atrocity they can find in the Koran and inventing a few more. They fling Allah around with every other sentence, but to hear the pols talk they're not really Moslems....


myrmidon

group (ISIS).

The incursion was launched by Turkey from Kilis province--an area frequently targeted by ISIS rockets--and coincided with a separate push by the Turkish-backed Syrian rebels, who seized several villages further to the east. By supporting the rebels, mainly Arabs and Turkmen fighting under the loose banner of the Free Syrian Army


... the more palatable version of the Syrian insurgency, heavily influenced by the Moslem Brüderbund...


, Turkey is hoping to drive out ISIS bandidos

murderous Moslems

and check the advance of U.S.-backed Syrian Kurdish fighters.

The rebels last week took the frontier town of Jarablus with Turkish support. The operation, called Euphrates Shield, is Ankara's first full-scale Syrian incursion since the start of the five-year-old war.

On Saturday the tanks crossed the frontier and entered the Syrian rebel-controlled town of al-Rai to support the new offensive, a rebel

front man

and monitors said. al-Rai is about 55 km (34 miles) west of Jarablus, and part of a 90-km corridor near the Turkish border that Ankara says it is clearing of jihadists and protecting from Kurdish militia expansion.

The rebels then seized villages to the east and the south of al-Rai, according to one rebel official.

"They took several villages, about eight villages. At first they took two and withdrew from them, but then reinforcements came and there was an advance," Zakaria Malahifji of the Aleppo-based Fastaqim group told

Rooters

.

The Turkish-backed operation was putting pressure on ISIS from both east and west of a stretch of territory it controls along the border between the towns.
At least 20 tanks, five armored personnel carriers, trucks and other armored vehicles crossed the border after noon, Dogan news agency said.

Turkish Firtina howitzers fired on ISIS targets as the fresh armored contingent advanced, Dogan said.

In the last few months, al-Rai has repeatedly changed hands between pro-Ankara faceless myrmidons and ISIS.

Ahmed Othman, a commander in pro-Turkey Lion of Islam group Sultan Murad, told AFP in Beirut that his group was now "working on two fronts in al-Rai, south and east, in order to advance towards the villages recently liberated from IS west of Jarablus".

Othman said it was the first phase of their plans. "We want to clear the border area between al-Rai and Jarablus from ISIS, before advancing south towards al-Bab (the last IS bastion in Aleppo) and Manbij (controlled by pro Kurdish forces)."

After the Kurds' success in Manbij, they said they wanted to advance and link their other two 'cantons' in northern Syria, Kobane and Afrin.

But President Recep Tayyip Erdogan


... Turkey's version of Mohammed Morsi but they voted him back in so they deserve him...


said on Friday that Turkey would not allow the group to create a "terror corridor".

Ankara sees the YPG as a terror organization linked to Kurdish separatist rebels in southeast Turkey but the United States has provided training and equipment to the group.

The intervention last month caused another complication in what was already a tangled five-year civil war, with Ankara and Washington supporting different proxy groups seeking to retake territory from ISIS.
According to Syrian local activists, the Turkish army forces and allied rebel groups have taken Jarablus on 24 August without any resistance from ISIS.

"Turkey-backed rebels and the Turkish army captured the city of Jarablus from ISIS without a fight, which confirms that there are undeclared agreements between Turkey and ISIS," Ali Battal, member of the Syrian National Democratic Union, told ARA News.

Subsequent to the Turkish advance in Jarablus, clashes erupted between the Kurdish-led Syrian Democratic Forces (SDF) and the pro-Turkey factions.

"After invading Jarablus city, Turkey tries to cut off the YPG-SDF supply routes in northern Syria and prevent those forces from eliminating ISIS terrorists," Battal said.
Posted by: Fred || 09/04/2016 00:00 || Comments || Link || E-Mail|| [489 views] Top|| File under: Sublime Porte
US forces hit ISIS targets in Syria with mobile rocket system
US forces hit Islamic State targets overnight near Turkey's border with Syria using a newly deployed mobile rocket system, a senior diplomat said on Saturday.

"US forces struck [Isis] targets near Turkey's border in Syria last night via newly deployed Himars system," Brett McGurk, the special presidential envoy for the coalition to counter Islamic State, said on his official Twitter account.

Himars is an acronym for "High Mobility Artillery Rocket System". It was not immediately clear when the system was deployed at Turkey's border.
Posted by: Steve White || 09/04/2016 00:00 || Comments || Link || E-Mail|| [168 views] Top|| File under: Islamic State
Terror Networks
The Beatings Will Continue: Iraqi and Syrian Edtions


ISIS forces light up dozens of oil wells at Qayyarah

(IraqiNews.com) Nineveh – ISIS set ablaze dozens of oil wells and destroyed thousands of houses in Qayyarah before withdrawing from the city in northern Iraq.

Head of the Kurdish Brotherhood and Coexistence Bloc in Nineveh provincial council Saido Chato said on Saturday, "ISIS on Saturday set ablaze to most of the oil wells in Qayyarah during Iraqi army's offensive to regain the area," adding, "ISIS set the wells on fire in order to keep themselves out of sight of the US-led coalition's warplanes by covering themselves under the dense smoke cover."

Chato revealed, "ISIS spilled oil on the roads, which affected the environment and health of the residents."

"ISIS has completely damaged the infrastructure of the city and destroyed all the public buildings, as well as killed and abducted a dozen of residents," he added.

It may be mentioned here that ISIS, so far, have burnt 11 oil wells out of 63 wells in Qayyarah while they retreated from the city.

ISIS executes 17 for desertion in Mosul

(IraqiNews.com) Nineveh – Patriotic Union of Kurdistan in Nineveh province announced on Saturday that ISIS has executed 17 of its own members in center of Mosul, some 405 km north of Baghdad.

Media official in the Patriotic Union of Kurdistan Ghyath Alsurja said, "ISIS executed, before noon today, 17 of its own members after they fled from Qayyarah battles, south of Mosul."

"The sentence was carried out by firing squad in Bab Tob squad in the city center," Alsurja added.

ISIS' ranks become 30 fewer in Homs

[ARA News] HOMS – Dozens of militant fighters have deserted the ranks of the extremist group of Islamic State (ISIS) in Syria's central Homs province, local sources reported on Saturday.

Three groups of militants, that have been sent by ISIS leadership to fight the Syrian army in Homs province, defected on Thursday.

"At least 30 jihadis deserted ISIS' ranks. The dissidents used to fight in three ISIS-led brigades in Homs province," local media activist Amro al-Hussein told ARA News.

The ISIS military leadership issued a statement accusing the dissidents of committing "high treason" against the Caliphate.

"The militants have evacuated their positions on Friday midnight and are believed to have escaped from Homs province to avoid arrest," al-Hussein reported, citing an ISIS official.

The radical group considers anyone who deserts its ranks a traitor and usually executes them in public.

Earlier in August, ISIS arrested a number of its own militants for attempting dissidence in Syria's eastern Deir ez-Zor province. At least eight ISIS militants were captured while trying to flee the group's territory in Deir ez-Zor. "They were arrested after evacuating their headquarters without permission. They were captured while trying to escape Deir ez-Zor," local media activist Samir al-Khalaf told ARA News.

"The ISIS-led Islamic Police has been pursuing the movements of its own members in the province after receiving information about the intention of some militants to defect," al-Khalaf said, citing an ISIS official in Deir ez-Zor province in eastern Syria.

In July, the Islamic State (ISIS) executed seven of its own militants in Iraq's northwestern Mosul city on charges of treason. The seven militants were accused of escaping the battlefront in the Sharqat district south of Mosul, where heavy fighting continued between ISIS and the Iraqi army.

"The Sharia Court accused them of high treason. They were subsequently executed in central Mosul amid the attendance of dozens of ISIS members as well as residents from the city," media activist Munzir Hussein told ARA News in Mosul. "A Sharia official read a statement before the execution was conducted, saying those who flee the jihad fronts are enemies of Allah and unbelievers, and that they deserve death," the source reported.

In early May, ISIS has executed eight of its own militants on charges of attempting dissidence in the city of Manbij in Syria's northern province of Aleppo. Local activists confirmed that ISIS has executed its own militants for trying to desert the group's ranks and flee to Turkey.

Speaking to ARA News in Manbij, media activist Nasser Taljbini said that ISIS militants who observe Syria-Turkey borderline near their areas of control have arrested several members of the group while trying to escape and cross the border into Turkey. Taljbini pointed out that a masked member from the Sharia Court in Manbij explained the reason behind executing the militants, saying "these are traitors for the Caliphate".

In February, ISIS-linked border guards were able to capture an ISIS militant, a Tunisian national, along with his Chechen wife, in the city of Jarablus northern Syria, while trying to flee the group's ranks to Turkey, according to local sources.

"ISIS border guards were able to capture the Tunisian militant and his wife near the Turkish border in the western suburbs of Jarablus before crossing border into Turkey," media activist J.S., told ARA News at the time.

Hundreds of ISIS militants have deserted the group's ranks recently, especially in Aleppo suburbs near the Turkish border.

1 dead in ISIS planted mines in Hasakah

[ARA News] HASAKAH – At least one civilian was killed and two others injured as a result of the explosion of leftovers of explosives planted by the Islamic State's (ISIS) militants in Syria's northeastern Hasakah province, the Kurdish police reported on Saturday.

"An ISIS landmine exploded in the town of Tel Hamis, causing three casualties from one family. A father died immediately and his two children were taken to the hospital after suffering from serious injuries," Daham Ibrahim, an eyewitness on the incident, told ARA News from Tel Hamis in Hasakah province.

According to activists, unexploded devices are a daily threat to civilians in the areas liberated from ISIS extremists.

"The Asayish Forces warned people not to get close to explosives and report them immediately to the nearest office of Asayish security forces," the Kurdish police –also known as Asayish in Kurdish– said in a statement.

"The unexploded devices and booby traps pose a daily threat to the people who are now trying to return home. This explosive pollution will make it impossible for people to reconstruct their lives, and blocks access to several areas. It also prevents humanitarian organizations from operating safely and providing the necessary support to this vulnerable population," Frédéric Maio, Handicap International's Mine Action Program Development Manager, said in an earlier statement.

In cooperation with allied SDF forces and with the support of the U.S.-led coalition, Kurdish forces of the People's Protection Units (YPG) have expelled ISIS from the Tel Hamis town in Hasakah countryside in early 2015.

ISIS attacks religious minority in Tikrit

[ARA News] ERBIL – The radical group of Islamic State (ISIS) claimed responsibility for a car bomb attack that hit the Tuz Khurmatu district east of Iraq's Tikrit province on Saturday, and caused casualties among the Kaka'i religious minority.

At least six civilians were killed and a dozen more injured when an ISIS jihadi detonated a car bomb in the Shah Sawan village of Tuz Khurmatu district. The targeted village is mainly populated by the Kaka'i religious minority.

ISIS released a statement saying one of its jihadis, known as Abu Bilal al-Iraqi, has carried out "a martyrdom operation targeting Kaka'i infidels".

Extremists of the Islamic State group (ISIS) have vowed earlier this year to "pursue and kill" members of the Kaka'i religious group in northern Iraq, considering them "infidels who must be eliminated".

The Kaka'i Kurds are one of several multi-ethnic groups who are part of the Yarsan or Ahl el-Haqq (people of truth), a religion founded by Sultan Sahak in the late 14th century in western Iran. Some Yarsanis in Iraq are called the Kaka'is.

The majority of the Kaka'is live in northern Mosul and other areas in Iraq, mainly in the Kurdistan Region, where they face eminent threat of annihilation at the hands of jihadi groups, similar to the Yezidi Kurds.

"ISIS militants have circulated statements and messages in the areas where the Kaka'is reside, threatening to kill them if hey did't convert to Islam," a local right's activist told ARA News.

Speaking to ARA News in Erbil, Kaka'i media activist Zaradasht al-Kaki said their community is taking ISIS threats "very seriously", pointing out that "the Kaka'is had earlier suffered several massacres at the hands of jihadis in Iraq".

"We appeal to the Kurdish Peshmerga forces to protect the Kaka'is from these barbaric groups," he said, warning of massacres smiliar to those suffered by the Yezidi Kurds.

The Yarsan adherents, estimated with 500,000 to 1,000,000, are primarily found in western Iran and eastern Iraq, they are mostly from the ethnic Goran Kurds, but include other smaller groups of Persian, Lori, Azeri and Arab adherents. The Yarsanis are also found in some rural communities in Turkey's southeast where Kurds constitute a majority.

"We are a peaceful minority like the Yezidis, Christians, and other religious groups. Daesh calls us 'apostates' and must convert to Islam. We cannot live with these barbaric groups, who killed thousands of Yezidis and displaced hundreds of thousands more," member of the Kaka'i community Dilo Cetin told ARA News, using another acronym for ISIS.

In August 2014, ISIS extremists had taken control of the Yezidi Shingal district in northern Iraq, causing a mass displacement of nearly 400,000 people. Tens of thousands of Yezidi Kurds remained trapped in Mount Sinjar, suffering mass killings, kidnappings and rape at the hands of ISIS militants. Also, more than 3000 Yezidi girls have been taken by the radical group as sex slaves. The Kurdish Peshmerga troops regained control of the Yezidi Shingal region in November of 2015, after fierce battles against ISIS. The Kurdish forces have recently discovered more than five mass graves in the Yezidi region, where hundreds of Yezidi civilians have been summarily executed and buried by ISIS jihadis.
Posted by: badanov || 09/04/2016 00:00 || Comments || Link || E-Mail|| [153 views] Top|| File under: Islamic State
Who's in the News
23
[untagged]
9
Islamic State
4
Govt of Pakistan
3
Jamaat-ul-Ahrar
3
Sublime Porte
2
Commies
2
Jamaat-e-Islami
2
Taliban
1
Ansar Bayt al-Maqdis (IS)
1
Hezbollah
1
Boko Haram
1
Jamaat-ul-Mujahideen Bangladesh
1
Govt of Syria
1
al-Shabaab
1
Govt of Iraq
1
al-Qaeda in Arabia
1
Houthis
1
Hamas
1
TTP
Bookmark
E-Mail Me
The Classics
The O Club
Rantburg Store
The Bloids
The Never-ending Story
Thugburg
RSS Links
Gulf War I
The Way We Were
Bio
Merry-Go-Blog
Hair Through the Ages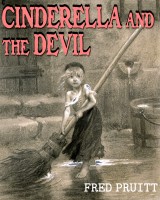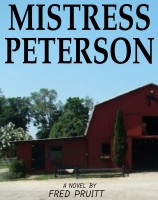 On Sale now!


A multi-volume chronology and reference guide set detailing three years of the Mexican Drug War between 2010 and 2012.

Rantburg.com and borderlandbeat.com correspondent and author Chris Covert presents his first non-fiction work detailing the drug and gang related violence in Mexico.

Chris gives us Mexican press dispatches of drug and gang war violence over three years, presented in a multi volume set intended to chronicle the death, violence and mayhem which has dominated Mexico for six years.
Click here for more information


Meet the Mods
In no particular order...


Steve White
Seafarious
Pappy
lotp
Scooter McGruder
john frum
tu3031
badanov
sherry
ryuge
GolfBravoUSMC
Bright Pebbles
trailing wife
Gloria
Fred
Besoeker
Glenmore
Frank G
3dc
Skidmark
Alaska Paul



Better than the average link...



Rantburg was assembled from recycled algorithms in the United States of America. No trees were destroyed in the production of this weblog. We did hurt some, though. Sorry.
54.83.93.85