Afghanistan
8 die in mortar attack in northern Afghanistan
At least 8 people were killed and 14 others were wounded in a rocket attack in northern Baghlan province of Afghanistan, local officials said Friday.

The incident took place late on Thursday afternoon in the new city of Baghlan Markazi district after a mortar round landed in the area.

Provincial public health officials confirmed 8 civilians including a woman and two children were among those killed.

The officials further added that a number of injured civilians are in critical condition amid fears that the death toll could rise.

No group including the Taliban militants has so far claimed responsibility behind the incident.

In a statement released by Taliban earlier today, the group said they are not involved in the attack.

Baghlan is among the relatively volatile provinces in northern Afghanistan where Taliban insugents are actively operating in its various districts and often carry out insurgency activities.

The group has staged numerous attacks in different parts of Baghlan province during the recent months with an aim to capture key districts as it struggles to expand insurgency in northern provinces of the country.
Posted by: badanov || 09/10/2016 00:00 || Comments || Link || E-Mail|| [289 views] Top|| File under:
Govt's Security Strategy for Kabul Under Fire
So to speak...


The Ministry of Interior (MoI) Friday confirmed intelligence and reconnaissance institutions were failing to foil terrorist attacks in Kabul, but vowed to plan more coherent and robust security measures to thwart militant attacks.

"If we analyze the performance of the intelligence bodies, they have made achievements, every mission has its own weak point and strong point," said MoI deputy spokesman Najibullah Danish.

However, a large number of attacks in Kabul have been carried out by truck bombings. But police at some check posts say that searching these vehicles is not part of their duty.

Pul-e-Charkhi area of Kabul is one of the key routes into the city where the police does not search every vehicle entering the capital.

"Police search only small vehicles such as Corollas; we do not search the trucks," said a police officer in Pul-e-Charkhi.

"They (police) do not search trucks loaded with cement, flour, tomatoes and potatoes," said a driver, Gahwar.

"A suicide attack happened in the city including Shahr-e-Naw attack, these attacks should not happen in the city," said a resident of Kabul, Sattar.

"Intelligence agencies are quite weak," said another resident Matin.

"There are serious weaknesses and incompetency with our intelligence institutions, the national unity government should take steps to improve the performance of the intelligence and reconnaissance organs and their working capacity," said senator Hedayatollah Rehayee.


Video report at the link
Posted by: badanov || 09/10/2016 00:00 || Comments || Link || E-Mail|| [223 views] Top|| File under:
MC: Failed hostage rescue mission, again
U.S. special operations forces mounted an unsuccessful mission to rescue two American University of Afghanistan professors kidnapped in Kabul last month -- after an earlier mission was aborted when the White House withheld its approval -- defense officials with knowledge of the incident told Fox News.

Fox News is told the operation, which took place a few days after their Aug. 7 kidnapping, killed seven enemy fighters. But when the firefight ended, there was no sign of the hostages.

One of the hostages is American; the other is Australian.

It was not the first attempt by the U.S. military to rescue the two professors.

The first mission was aborted when the American rescue force could not obtain White House approval for the mission amid concerns about the intelligence, according to three defense officials. They were in the air heading to the target area at the time and had to return to their base in Afghanistan.
When approval was granted by President Obama the next day, the American assault force headed back to the area where they believed the two hostages were being held and engaged an enemy force at a compound believed to contain the hostages.

"It didn't go the way it was supposed to go," said one official. The official said the attempted rescue mission occurred somewhere in Afghanistan, but was not authorized to be more specific.

It is not immediately clear if the hostages were ever inside the compound or moved before the second rescue attempt could take place, according to one official.

The initial mission was cancelled because the intelligence was not completely firm and there was not consensus among different government agencies, which prevented the White House from granting approval, one official told Fox News.


Thank you, ValJar and Dave, for a White House operation that runs as smoothly as Hillary's server farm...

"They turned back that first night because they didn't have authority. They could have gone without permission if they thought hostages lives were in imminent danger," according to one official.


They're being held by the Taliban. OF COURSE they're in imminent danger! They're in imminent danger every second they're being held!

The professors were kidnapped while driving in Kabul on Aug. 7. The Haqqani network, an Afghan insurgent group, is suspected.

Today, the U.S. intelligence community is "not confident" where the two hostages are, according to multiple officials.


They weren't 100% confident when they were confident. It's the nature of the intel business. You take your best shot, and you keep trying.

One source told Fox News the delay in approving the first rescue attempt was due to the White House "bureaucracy."

"I have not heard any of that," said another official when asked by Fox News for comment. "For this operation, we didn't get the president's authority in time because the intelligence was not firm."

"If the hostages are … in imminent danger, we go," said the official. "That was not the case this time, so we went the next day."

None of the U.S. special operations forces were killed or wounded during the exchange of gunfire with the enemy force.
Posted by: Fleater Gromomble9685 || 09/10/2016 00:00 || Comments || Link || E-Mail|| [435 views] Top|| File under: Haqqani Network
Africa Horn
Shaboobs whack 4 KDF soldiers near Mandera
Al Shabaab has claimed responsibility for double roadside explosions targeted Kenyan defense forces near Kenya's northeastern town of Mandera on Friday.


This is perhaps why the Kenyans are getting mighty tired of the Somalis...

Pro-al shabaab media outlets, citing unnamed commander reported that at least 4 Kenyan army soldiers died in the IED blasts on the KDF military convoy.

The attack which was used remote-controlled land mines took place at an area located between Beled-Hawo and Mandera towns on the Kenyan-Somali border.

The KDF troops were targeted in the IED blasts while conducting routine security patrol near the border towns in northeast region, where has been the scene of several attacks by Al shabaab in the past.
Posted by: Steve White || 09/10/2016 00:00 || Comments || Link || E-Mail|| [240 views] Top|| File under: al-Shabaab
Arabia
Soddy Coalition Destroys Houthi Military Equipment
Aircraft belonging to the Saudi led Arab coalition have intensified air raids concentrating on sites, centres and reinforcements belonging to Houthi militias and those loyal to the ousted president Saleh in scattered areas of Taiz. Many rebels were killed in the raids and equipment was damaged.

Eye witnesses told Asharq Al-Awsat that coalition aircraft targeted sites belonging to rebel militias in Mount Awman in the Al-Habwan area, east of the city. Flames and smoke could be seen rising from the sites that were targeted and this continued for hours after military equipment, including tanks and anti-aircraft warfare were destroyed. Other raids targeted militia sites in Sitteen Street.

In addition to this, the national army and Popular Resistance foiled a major offensive launched by Houthi militias and forces loyal to the deposed president Saleh on various eastern, northern and western fronts of fighting.

Sources on the ground from the Popular Resistance told Asharq Al-Awsat that "The Popular Resistance and the national army were able to ward off the attack carried out by the rebel militias. The attack was accompanied by heavy shelling on army positions with various types of weapons, and we were able to progress to militias' sites…This resulted in some rebels being killed and others getting injured. Two soldiers from the army were killed and three others were injured."
Posted by: badanov || 09/10/2016 00:00 || Comments || Link || E-Mail|| [273 views] Top|| File under: Houthis
Europe
Car packed with gas cylinders parked in front of Marseilles synagogue
[Jpost] A week after police in Paris discovered a booby-trapped car near a tourist attraction, a suspect vehicle with gas cylinders was found outside a Jewish community center in the southern city of Marseille.

The parked car found Saturday morning outside the Bar Yohaye Jewish Community Center and synagogue in Marseille's 4th Arrondissement east of the Saint-Charles railways station had no trigger mechanism to cause an explosion


...so much easier to terrorize when the thing doesn't actually have to work...

and was not stolen,


Oh? More arrests pending, then. Good.

Laurent Nuñez, the police commissioner of the Bouches-du-Rhône region, told La Provence.
Posted by: g(r)omgoru || 09/10/2016 12:23 || Comments || Link || E-Mail|| [522 views] Top|| File under:
Notre Dame terror arrest footage revealed: One member of all-female ISIS cell which planned to blow up French train station was engaged to jihadist who slit priest's throat AND to a cop-killing Islamist
[DailyMail] The female ISIS recruiter who planned to blow up a French train station was engaged to a jihadist who beheaded a Catholic priest and the terrorist who murdered a police couple.

French police believe one of the gang, known only as Sarah H., 23, was due to marry Larossi Aballa, 25, when he murdered a policeman and his officer wife outside

Gay Paree

in June before he was himself

rubbed out

.

Sarah H. was then engaged to Adel Kermich, 19, who murdered a Catholic priest in Normandy in July, before he and an accomplice were

bumped off

.

Her current fiance was jugged
Book 'im, Mahmoud!
on Thursday,

Gay Paree

prosecutor Francois Molins said. He was known to intelligence services for links to radical Islam, sources said. His brother is

in jug

over suspected links to Larossi Abballa, a jihadist who killed a police officer and his girlfriend in a

Gay Paree

suburb in June, sources said.

Ines Madani, 19, was shot and

maimed

as police raided her apartment in Boussy-Saint-Antoine, south of the French capital.

Belgian TV station RTBF reported that Madani was the prime suspect within the all-female terror cell.


"She was just a kid, Joe, but she was the smartest of the bunch."

'According to our information, Ines Madani had contacts with Belgian bandidos

Death Eaters

from the Charleroi region.';

'The names of the bandidos

Death Eaters

appeared on a list from (Belgium's national crisis centre) OCAM as potential candidates departing for Syria,' the station said. 'Some of them have since been arrested.'

'There is no question here (in Belgium) of a planned attack but Ines Madani seemed to fullfil a role of recruiter and

controller

for these departures,' it said.

Phone tapping by the French authorities had also revealed that the female jihadi cell - the first of its kind in

La Belle France

- were planning to attack the Gare du Lyon, one of the busiest rail stations in Europe, along with Boussy-Saint-Antoine station. They also wanted to target

coppers

.

The Peugeot 607 belonged to Ines Madani's father, and sources close to the case said Ines Madani and her accomplices, aged 23 and 39, had tried to set it on fire, before fleeing.

Ines Madani was carrying a 'last testament' letter in which she swore allegiance to ISIS and pledged to avenge the death of Abu Muhammad al-Adnani, the 'ISIS

front man

' killed by a US drone last month.
An all-woman alleged terror cell arrested in

Gay Paree

over a plot for detonate gas canisters near Notre Dame Cathedral was guided from Syria by the Islamic State
...formerly ISIS or ISIL, depending on your preference. Before that al-Qaeda in Iraq, as shaped by Abu Musab Zarqawi. They're very devout, committing every atrocity they can find in the Koran and inventing a few more. They fling Allah around with every other sentence, but to hear the pols talk they're not really Moslems....
group,

La Belle France

's anti-terrorism prosecutor told a news conference Friday.

"The terrorist organization uses not only women, but young women, who get to know them and develop their plot from a distance," Francois Molins said.
Posted by: trailing wife || 09/10/2016 00:00 || Comments || Link || E-Mail|| [436 views] Top|| File under: Islamic State
India-Pakistan
9 suspected terrorists killed in Tirah valley air strikes
Sux to be the Bad Guys


PESHAWAR: At least nine suspected terrorists were killed in air strikes in the Tirah valley area of Khyber Agency on Friday.

Military officials said two hideouts were also destroyed in the airstrikes.

Pakistan Air Force jets precisely targeted militant hideouts in Kukikhel area of Tirah valley in which nine militants were killed and two hideouts were destroyed, said security officials.

Khyber Agency and North Waziristan are among Pakistan's seven semi-autonomous tribal districts near the Afghan border, rife with homegrown insurgents and foreign militants.

These areas have also been considered home to religious extremist organisations including Al Qaeda and the Tehreek-i-Taliban Pakistan (TTP).

Military operation Zarb-i-Azb and the National Action Plan were launched against insurgents following attacks on Karachi's Jinnah International Airport and Peshawar's Army Public School in 2014.

Officials say nearly 3,000 militants have been killed since the launch of the latest offensive.

The number of attacks in Pakistan has fallen around 70 per cent this year, due to a combination of a military offensive against Taliban bases along the Afghan border and government initiatives to tackle militancy.
Posted by: badanov || 09/10/2016 00:00 || Comments || Link || E-Mail|| [212 views] Top|| File under:
Iraq
Iraq expels IS group families from local communities
[AlAhram] Iraqi authorities are expelling the families of suspected Islamic State
...formerly ISIS or ISIL, depending on your preference. Before that al-Qaeda in Iraq, as shaped by Abu Musab Zarqawi. They're very devout, committing every atrocity they can find in the Koran and inventing a few more. They fling Allah around with every other sentence, but to hear the pols talk they're not really Moslems....
members from their homes as the jihadist group loses ground, raising fears of communal violence if people seek to settle old scores.

Relatives of more than 200

Death Eaters

are being forced to leave Dhuluiya, 70 km (40 miles) north of Baghdad, and Hit, 130 km to the west, government and security officials said.

Iraqi forces backed by a U.S.-led coalition have recaptured more than half the territory seized in 2014 by Islamic State, also known as

ISIS

and

ISIS

, and are gearing up for an offensive on the jihadists' de facto capital of djinn-infested Mosul
... the home of a particularly ferocious and hairy djinn...
later this year.

But the expulsions raise the spectre that the ultra-hardline group's anticipated demise could trigger yet more conflict, if Iraqis seek to root out sympathizers and pursue retribution outside the law for Islamic State crimes they say include massacre, rape and enslavement.

Government forces and allied Shi'ite

Moslem

militias kicked Islamic State out of Dhuluiya nearly two years ago, but late last month police forced relatives of suspected

bully boy

s, identified through intelligence and neighbours' testimonies, to leave 52 houses in the town, a local police officer said.

"After the liberation of Dhuluiya, tensions started to surface among the residents, especially people who lost relatives because of

ISIS

's extreme rules," said tribal leader Sheikh Ibrahim al-Jabouri. "We fear a fissure in society. Vengeance against

ISIS

families will only lead to more death."

Last week, a

Rooters

photographer observed members of the Samarra Operations Command, which handles security in Salahuddin province where Dhuluiya is located, marking the walls of shuttered houses with graffiti that said "Locked down by order of the Samarra Operations Command," and "There is no place for you among us".

Most of the families have moved in with relatives in nearby districts, said Jasim al-Jibarra, head of Salahuddin provincial council's security committee. Others may have slipped into neighbouring Kirkuk province.

Collective Punishment
An official at Iraq's Ministry of Migration and Displacement condemned forced expulsions as "oppressive" but could not confirm they were happening.

"The Iraqi constitution guarantees the right to freedom of living and settlement for each and every citizen," he said, declining to be named.

The United Nations


...where theory meets practice and practice loses...


warned that the expulsions, which it said are becoming widespread, endanger civilians' lives and undermine efforts at reconciling the country's minority Sunnis and Shi'ite majority.

"People who may have nothing to do with

ISIS

are effectively being punished for what a family member may or may not have done," said

La Belle France

sco Motta, representative of the U.N. High Commissioner for Human Rights in Iraq.

"There are no legal standards applied to the family member who's supposed to be suspected or accused of participating or supporting

ISIS

and ... the family members are being punished collectively."

In the western city of Hit, 170 families have been given until the Eid al-Adha holiday, which begins on Sept. 12, to leave, a police official and an international aid worker told

Rooters

.

Hit, which spent a year and a half under the

holy warrior

s' control, was retaken in April by Iraqi forces who quickly returned most residents to their homes.

Mayor Muhannad Zbar said he was willing to empty the city of half its population if they were shown to have links with Islamic State.

With neighbouring districts refusing to host them, the exiles may have no choice but to return to territory controlled by the jihadists.
Posted by: trailing wife || 09/10/2016 00:00 || Comments || Link || E-Mail|| [332 views] Top|| File under: Islamic State
Israel-Palestine-Jordan
IDF denies Palestinian claims it killed Gaza teen near border
[IsraelTimes] Paleostinian sources say army shot at rioters near

Gazoo

Strip fence, but the military says no troops were operating in the area

Medical sources in the

Gazoo

Strip said Friday evening that a young Paleostinian was killed by IDF fire in El Bureij, in the central

Gazoo

Strip. The 18-year-old was reportedly killed during riots by Paleostinians near the

Gazoo

border fence.



Friday evening army officials said troops were not operating in the area where the Paleostinian teen was killed.

IDF officials said in response the Paleostinian "claims are known and are now being examined." But later on Friday evening army officials said troops were not operating in the area where the Paleostinian teen was killed.

Earlier this week, on Monday, Paleostinians in northern

Gazoo

fired across the border at Israeli soldiers.

In response, tanks fired at two

Hamas, always the voice of sweet reason,

posts in

Gazoo

, the IDF said in a statement. Paleostinian media sources reported the targets were buildings belonging to the Izz ad-Din al-Qassam Brigades, Hamas's military wing.

No injuries were reported on either side.

In a separate operation, IDF troops tossed in the clink
Don't shoot, coppers! I'm comin' out!
six alleged Hamas operatives throughout the West Bank and seized a weapons cache containing explosives in the village of Surif, north of Hebron.

The shots fired from

Gazoo

are the latest in a series of minor

festivities

between

Gazoo

based groups and the IDF. Two days ago a similar incident occurred at the same site.
Posted by: trailing wife || 09/10/2016 00:00 || Comments || Link || E-Mail|| [297 views] Top|| File under: Hamas
Syria-Lebanon-Iran
British-Iranian accused of Iran sedition hostage jailed for 5 years: husband
[AlAhram] A British-Iranian woman accused of taking part in anti-regime protests in 2009 has been sentenced to five years in prison, her husband said Friday, but added that the specific charges had not been revealed.


That's because she is a hostage. Why do dual passport holders keep doing this?

Nazanin Zaghari-Ratcliffe, who works for the Thomson

Rooters

Foundation and was jugged
Don't shoot, coppers! I'm comin' out!
on April 3, called her husband Richard on Tuesday to inform him of her sentence, he said in a statement.

"Nazanin has been sentenced for five years' imprisonment. The charges justifying this sentence remain secret," Richard Ratcliffe said.

He said the sentence was handed down on Tuesday, the day after

Britannia

and Iran announced they were appointing new ambassadors to each other's countries as part of an easing of strained diplomatic ties following the Iran nuclear accord last year.



Britannia

's Foreign Office said it was "deeply concerned" by the reports and offered to help bring the couple's daughter back to

Britannia

.

Thomson

Rooters

Foundation CEO Monique Villa said she was "outraged" by the sentence and stressed that her organization had no involvement in Iran.

"This is a very serious condemnation that comes without any charges or evidence being made public... I am convinced of her innocence," she wrote.

The foundation is a charity organization coordinating training programmes for journalists around the world.

"It remains extraordinary that Nazanin's interrogators clarify the sentence but not the crime -- because there is none," Ratcliffe said, adding that the case was "shrouded in shadows and internal politics".

"Nazanin's detention and charges have always felt like she and Gabriella are being held as a political bargaining chip for internal and international politics," he said, referring to their daughter.



Britannia

's foreign ministry said Prime Minister Theresa May and Foreign Secretary Boris Johnson had both raised the case with their counterparts in Iran.

"We continue to press the Iranians for consular access and for due process to be followed," it said.

Iran does not recognise dual citizenship.

Iran's elite Revolutionary Guards earlier accused Zaghari-Ratcliffe of having taken part in the "sedition movement" of widespread protests that followed the 2009 re-election of former hardline president Mahmoud Short Round Ahmadinejad. According to a Guards statement in June, Zaghari-Ratcliffe was "identified and arrested after massive intelligence operations" as one of "the heads of foreign-linked hostile networks".

At a rally outside the Iranian embassy in London in June, Ratcliffe told AFP his wife was arrested as she prepared to return to

Britannia

with Gabriella after visiting family in Iran.

Gabriella was born in

Britannia

and has a British passport, which was confiscated by the Iranian authorities, leaving her stranded with her grandparents in Iran, he said.

Iran and

Britannia

on Monday appointed new ambassadors for the first time since a mob ransacked the British embassy in Tehran in 2011, as part of a series of measures to boost relations after last year's nuclear deal.

British Airways also this month became the first British airline in four years to fly directly to Iran following the lifting of some sanctions after the deal between Iran and

Britannia

, China,

La Belle France

, Germany, Russia and the United States.

Iran maintains a deep historical distrust of

Britannia

, dating back to the early 20th century when London meddled frequently in Iranian politics in order to secure cheap access to oil for the Anglo-Iranian Oil Company, which later became BP.

Britannia

played a key role in prodding the Central Intelligence Agency into carrying out a coup in 1953, toppling the hugely popular prime minister Mohammad Mosaddegh who had called for Iran's oil to be nationalised.
Posted by: trailing wife || 09/10/2016 00:00 || Comments || Link || E-Mail|| [368 views] Top|| File under: Govt of Iran
9 die in airstrikes on Aleppo
BEIRUT: Volunteer first responders in Syria's Aleppo have pulled the bodies of nine people, including four children, from the rubble following air raids Friday on a rebel-held district.

The Syrian Civil Defense, also known as the White Helmets, said helicopters dropped crude barrel bombs on the area. The activist-operated Aleppo Media Center and the Local Coordination Committees also reported that nine were killed in the bombing. The LCC said five were wounded and rescuers continued to sift through the rubble for survivors.

The UN humanitarian chief Stephen O'Brien described the situation in rebel-held eastern Aleppo as "extremely severe, to the point of it being de facto besiegement." Aleppo, Syria's largest city and onetime commercial center, has been divided since 2012.

Speaking in Geneva with the UN Syria envoy Staffan de Mistura, O'Brien said the international body will continue to press for a 48-hour weekly humanitarian pause. Some 250,000 people are estimated to be trapped in the rebel-held eastern Aleppo.

Efforts to bring about a nationwide cease-fire and a return to peace talks are currently bogged down over Aleppo, which has seen months of intense fighting.

US Secretary of State John Kerry is meeting with his Russian counterpart in Geneva Friday to discuss such a deal, in talks that have dragged over two weeks. A deal hinges on an unlikely US-Russian military partnership that would come into force if Moscow can pressure its ally, Syrian President Bashar Assad's government, to halt offensive operations. Washington would have to persuade the anti-Assad rebels it supports to end any coordination with Al-Qaeda's affiliate in Syria and other extremist groups.

De Mistura said if the U.S-Russia talks succeed it could make a "major difference."
"We are all hoping for positive conclusions. Let's be frank: the discussions are addressing complex, delicate, difficult issues," said de Mistura, who met with Lavrov Thursday.

De Mistura reiterated the concerns over the situation in eastern Aleppo, saying the area may run out of fuel within days. "So regardless of everywhere, Aleppo is becoming an urgent issue even more than before."

Pro-government forces have recently stepped up attacks on rebel-held Aleppo, after regaining control this week of a major artery in the city's south, which rebel forces had taken last month.

Friday's air raids on the city's southern edge came after a wave of bombings, including suspected gas attacks, blamed on the government.

A women and children's hospital in eastern Aleppo was briefly shut down after it was hit in an air raid late Tuesday, making it the latest of the area's eight hospitals to be damaged since July in the bombing campaign, Doctors Without Borders said Friday.
Posted by: badanov || 09/10/2016 00:00 || Comments || Link || E-Mail|| [207 views] Top|| File under: Govt of Syria
Three soldiers killed in ISIL attack on Turkish tank in Syria
Three soldiers were killed and one was injured on Sept. 9 when Islamic State of Iraq and the Levant (ISIL) militants hit a Turkish tank in Syria, the Turkish Armed Forces have announced.

The military said Turkish artillery units fired 41 shots at 15 ISIL targets, and four buildings belonging to the jihadist group were also destroyed.

The attack marks the seventh Turkish casualty so far in the Euphrates Shield operation, on the 17th day of the operation.

On Aug. 27, one soldier was killed and three were injured when the Syrian Kurdish People's Protection Units (YPG) attacked Turkish tanks.

Four Turkish soldiers were injured on Aug. 30 when a rocket fired from the west of Syria's Jarablus region hit a tank in northern Syria.

Late on Sept. 6, three soldiers were killed and four others were wounded in another ISIL attack on two tanks.
Posted by: Steve White || 09/10/2016 00:00 || Comments || Link || E-Mail|| [269 views] Top|| File under: Islamic State
Top Rebel Commander 'Killed' In Airstrike In Syria
[NEWS.SKY] A top commander of Jabhat Fatah al Sham, the former al Qaeda offshoot in Syria, has been killed in Aleppo, according to the

bully boy

group.

The group, formerly known as Jabhat al-Nusra


...formally Jabhat an-Nusrah li-Ahli al-Sham (Support Front for the People of the Levant), also known as al-Qaeda in the Levant. They aim to establish a pan-Arab caliphate. Not the same one as the Islamic State, though .. ...


, announced on its Twitter account that Commander Abu Hajer al Homsi had died in an aerial raid.

It said the strike targeted a meeting of the group's leaders but did not say who carried out the attack or when it was.

An Islamist source told the

Rooters

news agency the

bully boyz

were in a secret hideout in the village of Kafr Naha.

There were unconfirmed reports that several other senior figures were either injured or killed.

The group has been playing an instrumental role in ongoing battles against the Syrian army troops and Iranian backed Shi'ite militias.

It ended its relationship with the global jihadist network founded by the late Osama bin Laden


... who is no longer with us, and won't be again...


last July.
Posted by: Fred || 09/10/2016 00:00 || Comments || Link || E-Mail|| [276 views] Top|| File under: al-Nusra
Who's in the News
21
[untagged]
6
Islamic State
2
Govt of Iran
2
Houthis
2
Hamas
2
Sublime Porte
1
al-Qaeda
1
al-Nusra
1
Haqqani Network
1
al-Shabaab
1
Govt of Syria
Bookmark
E-Mail Me
The Classics
The O Club
Rantburg Store
The Bloids
The Never-ending Story
Thugburg
RSS Links
Gulf War I
The Way We Were
Bio
Merry-Go-Blog
Hair Through the Ages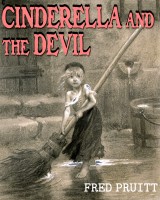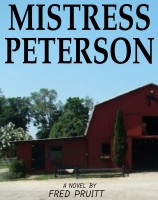 On Sale now!


A multi-volume chronology and reference guide set detailing three years of the Mexican Drug War between 2010 and 2012.

Rantburg.com and borderlandbeat.com correspondent and author Chris Covert presents his first non-fiction work detailing the drug and gang related violence in Mexico.

Chris gives us Mexican press dispatches of drug and gang war violence over three years, presented in a multi volume set intended to chronicle the death, violence and mayhem which has dominated Mexico for six years.
Click here for more information


Meet the Mods
In no particular order...


Steve White
Seafarious
Pappy
lotp
Scooter McGruder
john frum
tu3031
badanov
sherry
ryuge
GolfBravoUSMC
Bright Pebbles
trailing wife
Gloria
Fred
Besoeker
Glenmore
Frank G
3dc
Skidmark
Alaska Paul



Better than the average link...



Rantburg was assembled from recycled algorithms in the United States of America. No trees were destroyed in the production of this weblog. We did hurt some, though. Sorry.
34.234.76.59