Afghanistan
13 Afghan regulars die in battles across the country
At least 13 Afghan National Army (ANA) soldiers lost their lives during the latest counter-terrorism operations, the Ministry of Defense (MoD) said Saturday.

According to an operational update by MoD, the soldiers lost their lives while combating the internal and foreign terrorists in various provinces of Afghanistan.

The statement further added that the operations were conducted in Nangarhar, Ghazni, Paktia, Paktika, Logar, Kandahar, Uruzgan, Ghor, Takhar, Baghlan, Kunduz, Balkh, Sar-e-Pul, Jawzjan, and Helmand provinces.

The operations were conducted with the support of the artillery units of the Afghan army and close air support of the Afghan Air Force, MoD, said adding that 4 loyalists of the Islamic State of Iraq and Syria (ISIS) terrorist group were among those killed and at least 49 others were wounded.

According to MoD, at least 70 of the militants were killed during the operations in Tarinkot city of southern Uruzgan province and at least 7 vehicles of the militants were destroyed.

MoD said the ISIS loyalists were killed in Achin and Deh Bala districts of Nangarhar province.

At least 6 militants were killed and 42 others were wounded during a separate operation conducted on Dulina-Pasaband highway located inGhor province, MoD added.

The anti-government armed militant groups including the Taliban insurgents have not commented regarding the reports so far.
Posted by: badanov || 09/11/2016 00:00 || Comments || Link || E-Mail|| [205 views] Top|| File under: Taliban
1 dead in bombing in Jalalabad
A civilian was killed and another one was injured in an explosion in Jalalabad city, the provincial capital of eastern Nangarhar province of Afghanistan.

The incident took place earlier today after explosives planted near a shop was detonated as the two victims, father and son, were opening their shop.

Provincial governor's spokesman Ataullah Khogyani confirmed the incident and said the man was killed and his son was injured in the attack.

Khogyani further added that the man was initially wounded and succumbed to his injuries in the way to hospital.

No group including the Taliban insurgents has so far claimed responsibility behind the incident.

Nangarhar is among the relatively volatile provinces in eastern Afghanistan where the anti-government armed militant groups including the Taliban insurgents and the loyalists of the Islamic State of Iraq and Syria (ISIS) terrorist group are actively operating in a number of its districts.

The Afghan forces are busy to eliminate the presence of the Taliban and ISIS loyalists as part of their annual operation launched in response to the spring offensive of the militants.
Posted by: badanov || 09/11/2016 00:00 || Comments || Link || E-Mail|| [231 views] Top|| File under:
Trin Kot City Cleared Of Taliban
Not really. Talibunnies are prolly repacking mags


Security forces in Uruzgan said on Saturday that with the help of airstrikes and reinforcements they have been able to push back the Taliban from Trin Kot city in Urozgan province.

But Afghan security forces have said they are running low on ammunition.

Clashes reached a peak on Thursday between security forces and the Taliban after the insurgent group made a concerted effort to take the city.

However, reinforcement troops and Special Forces were sent in to help local security forces. Airstrikes were also conducted against the insurgents on the outskirts of the city.

"The operation is continuing but the enemy is weak," said a soldier stationed in Uruzgan.

The shortage of ammunition has however been a constant concern for Afghan soldiers in fighting the Taliban.

"Our ammunition is finished. Our tanks have technical problems or have been burned in fires," said one policeman stationed in Uruzgan.
Meanwhile Trin Kot residents are slowly returning to normal life although clashes are still ongoing on the outskirts of the city.

"We defeated the insurgents in the city. Our friends lost their lives or were wounded. Our tanks are destroyed or burned," said one local police commander.

Uruzgan has six districts of which Khas Uruzgan, Chinartoo, Deh Rawood and Gizab are under threat and surrounded by insurgents.

"Taliban are pushed back, but they are in villages and a few districts of the province surrounded by the insurgents," Raihana Azad, an MP from Urozgan said.

Urozgan has border with Helmand, Zabul, Kandahar and Ghazni which their security threats are high. But insecurity and Taliban's activities in Urozgan have put Daikundi province under serous security threats.

er, afghan security forces are complaining about the shortage of ammunition.


[sic] A comment from the Tolo News typesetter that he forgot to remove?

Taliban was pushed back from the nearby of Trinkot city as operations was conducted by Special Forces along air strikes.

"Operation goes ahead well and the enemy is weak," said a special force stationed in Urozgan.

Shortage of ammunition always has been a matter of concern for the afghan soldiers in fighting the Taliban. Thus, in Urozgan also this is a concern for the security forces.

"Our weapons and ammunitions are finished. Our tanks got technical problems or burned in fire," said a police, stationed in Urozgan.

Again people started their normal life in Trinkot city, but they are concerned of heavy clashes that are ongoing between security forces and Taliban in nearby areas.

"We defeated the city. Our friends lost their lives or wounded. Our tanks are destroyed or burned down," said a commander of local police.

Urozgan has six districts of which Khas Urozgan, Chinartoo, Deh Rawood and Gizab are under threats and could be surrounded by the insurgents.

"Taliban are pushed back, but they are in villages and a few districts of the province surrounded by the insurgents," Raihana Azad, an MP from Urozgan said.

Urozgan has border with Helmand, Zabul, Kandahar and Ghazni which their security threats are high. But insecurity and Taliban's activities in Urozgan have put Daikundi province under serous security threats.



Video report at the link
Posted by: badanov || 09/11/2016 00:00 || Comments || Link || E-Mail|| [211 views] Top|| File under: Taliban
Africa North
Clashes in Tripoli between Tripoli Revolutionaries' Brigade and Misratan forces
[Libya Herald] Clashes broke out this afternoon between the Tripoli


...a confusing city, one end of which is located in Lebanon and the other end of which is the capital of Libya. Its chief distinction is being mentioned in the Marine Hymn...


Revolutionaries' Brigade (TRB) and a Misratan militia near Triq al-Sika ("Railway Road") and in the area of the Sidi Masri roundabout. They continued until late night.

Heavy weapons were used and the firing was random, especially in the area along the main road by Tripoli University and Tripoli Medical Centre, causing panic among passing drivers and passengers. The

festivities

also continued after sunset to Hay Demashque and by the government hospitality buildings there opposite the Rixos hotel, currently being used by the State Council.

The

festivities

followed a warning three days ago from the TRB, led by Haithem Tajouri


...Commander of the pro-(Islamist) government First Support Brigade...


, to people who had misappropriated land on government land between the adjoining Hadba and Abu Sleem districts to quit the area and remove buildings erected within 72 hours or force would be used against them.

Most of those who had taken over the land are alleged to be Misratans linked to the militias.

This evening at checkpoints set by the TRB near Sidi Masri district, it is reported that anyone from Misrata was being tossed in the clink
Keep yer hands where we can see 'em, if yez please!
. Misratans in Tripoli have been phoning each other warning them to avoid the area.

There has been growing resentment in the capital at the presence of the Misratan forces which are being used to protect the Presidency Council and equally between them and local militias. There have already been several

festivities

between the TRB and Misratan militias.


Posted by: Fred || 09/11/2016 00:00 || Comments || Link || E-Mail|| [178 views] Top|| File under: Arab Spring
Arabia
Bus Bomb Attack Thwarted in Aden
Yemeni security services foiled an attempt to carry out a terrorist attack using a bus laden with explosives. Aden police's anti-terrorism unit succeeded in preventing the attack before it could take place on Friday.

An anti-terrorism unit belonging to Aden police thwarted the bus bombing in the Sheikh Othman district where the driver of the bus was arrested before he could detonate the bomb in the middle of the Al-Hashemi station for passengers. The press bureau for Aden police said that, according to security information, the anti-terrorism unit travelled to where the driver of the bus was and arrested him before he could carry out the terrorist attack.

In a statement, police said "Whilst the anti-terrorism unit besieged the bus, the bus driver tried to resist by using a firearm that he was in possession of. However, the anti-terrorism unit opened fire on his foot and he was injured. He then surrendered and immediately after that, bomb disposal experts defused the bombs. Had the bombs gone off, it would have been a real disaster amidst a residential neighbourhood where many people live".

According to the driver's initial confessions, he was instructed to park the bus in a crowded place and detonate the bombs on board on the first day of Eid in order to create chaos and panic amongst the population of the province of Aden, and this is the third successful operation to thwart attacks that Aden police have carried out in less than 24 hours.

Anti-terrorism police seized a vehicle loaded with dozens of sticky bombs that are used in assassinations in the main street in the district of Mualla, Aden, late on Thursday evening. The driver of the car, who was on his own, was taken away to be investigated.

Terrorist groups have been using sticky explosives in assassination operations that target security and military leaders before security forces in Aden were able to dismantle a large number of criminal gangs and arrest its members, including leaders who are wanted for crimes related to terrorism.
Posted by: badanov || 09/11/2016 00:00 || Comments || Link || E-Mail|| [187 views] Top|| File under:
Bangladesh
Ansarullah's Gazipur chief, another held
[Dhaka Tribune] Members of RAB 1 detained Gazipur district unit chief of banned

turban

outfit Ansarullah Bangla Team Rashedul Islam alias Swapan and his accomplice Biplob Hossain alias Huzaifa from Chaurasta area on Saturday morning.

At a press briefing at the RAB 1 office, Commanding Officer Lt Col Tuhin Mohammad Masud said the duo worked in the garments industry. Later they became affiliated with AQIS (al-Qaeda in the Indian Subcontinent) through one Abdul Quddus, a leader of Ansarullah's Dhaka regional unit.

The duo later took oath to carry out jihad in the name of al-Qaeda chief Ayman al-
Zawahiri
... Formerly second in command of al-Qaeda, now the head cheese, occasionally described as the real brains of the outfit. Formerly the Mister Big of Egyptian Islamic Jihad. Bumped off Abdullah Azzam with a car boom in the course of one of their little disputes. Is thought to have composed bin Laden's fatwa entitled World Islamic Front Against Jews and Crusaders. Currently residing in the North Wazoo area assuming he's not dead like Mullah Omar. He lost major face when he ordered the nascent Islamic State to cease and desist and merge with the orthodx al-Qaeda spring, al-Nusra...
The RAB spokesperson said that the detainees admitted to hatching a plot to attack Kashimpur Jail in a bid to free

turban

s, including Ansarullah chief Jasim Uddin Rahmani. They also planned to snatch him on the way to court.

Two more Ansarullah members including a woman were also identified, RAB claims. The woman wanted to donate Tk10 lakh to buy arms for the group.

According to RAB, they all are followers of Tamim Al Adnani, one of the three top leaders of Ansarullah now staying in Malaysia.

The government banned Ansarullah on May 25 last year for their involvement in series of attacks on secularists and war crimes trial campaigners linked to the 2013 Shahbagh movement. After the ban, the group is renamed as Ansar Al Islam and believed to be representing AQIS in Bangladesh.
Posted by: Fred || 09/11/2016 00:00 || Comments || Link || E-Mail|| [246 views] Top|| File under: Ansarullah Bangla Team
One militant dead, 3 held in Azimpur raid
[Dhaka Tribune] The Counter-Terrorism and Transnational Crimes (CTTC) unit captured three suspected female murderous Moslems during a raid at a krazed killer den in Dhaka's Azimpur area last night while another killed himself.

The murderous Moslems were staying at a flat on the first floor of a six-storey building at Pilkhana Road in the area for around a month, said Sahabuddin Koreshi, acting commissioner of Dhaka Metropolitan Police (DMP).

Inspector General of Police (IGP) AKM Shahidul Hoque told news hounds: "We suspect that one of the injured women is Jebunnahar Shila, wife of New JMB offshoot leader Murad alias Jahangir alias Omar, who was killed during a raid in Mirpur earlier this month."

Police also rescued three children from the building who were sent to the Victim Support Centre in Tejgaon, the IGP added.

"We have found remarkable similarities between the dead krazed killer and Karim, who rented the flat in Bashundhara Residential Area for the Gulshan attackers," the IGP told news hounds.

At an on-spot briefing after the raid, Counterterrorism unit's ADC Sanwar Hossain said Abdul Karim killed himself inside the den and the three captured women also attempted suicide.

"It is likely they wanted to kill themselves so that we could not interrogate them," the officer said.

The third female fled the house. Law enforcers chased her and caught her some 400 metres away after shooting her in the leg.

A local named Shahubuddin Babu said: "We saw a woman escaping the area around 7:30pm. Later, some police members chased her. During the chase, she yelled that if the police officials tried to capture her, she would attack them with machete.

"The law enforcers shot her in her leg and caught her, putting her in the police van with the locals' help."

"The other two female murderous Moslems have been identified as Sharmin and Shahela,"said Sanwar Hossain. "They are at death's door."

The CTTC officials who were maimed in the raid ‐ Mahtab, Jahiruddin, Lablu, Ram Chandra Biswas and Shajahan Ali ‐ have been admitted to Dhaka Medical College Hospital, police said.

These were members of the advance team, which knocked on the den's door and were attacked soon afterward. The backup team then arrived at the scene and found Karim's body in one of the rooms and the other women trying to commit suicide.

The children, too, were aggressive towards the police, ADC Sanwar said.

A search of the flat yielded four pistols and 15 bullets, he added.
Posted by: Fred || 09/11/2016 00:00 || Comments || Link || E-Mail|| [188 views] Top|| File under: Jamaat-ul-Mujahideen Bangladesh
Down Under
'ISIS-inspired' Australian man charged with terrorism
[BBC] Police in Australia have charged a 22-year-old man with committing a terrorist act and attempted murder in southwest Sydney.

They say he was inspired by the Islamic State (IS) group.
Officers say the attacker repeatedly stabbed a 59-year-old man in a suburban park and then tried to stab a policeman.

A large knife has been seized from the accused, who will appear in court later on Sunday.

The victim, who was reportedly walking his dog in the park, suffered injuries to his body and hands, and remains in hospital in a serious condition.

'New face of terrorism'
Although the authorities say they believe the attacker was inspired by IS, they do not think he has close ties to any extremist organisation.

"This is the new face of terrorism. This is the new face of what we deal with," New South Wales state police Deputy Commissioner Catherine Burn said.
Posted by: Besoeker || 09/11/2016 01:35 || Comments || Link || E-Mail|| [339 views] Top|| File under:
Europe
ISIS plotting to massacre Christians in Belgian shopping mall
[Jpost] The son of a radical Imam in Belgium has confessed to recruiting

forces of Evil

in order to carry out terror attacks.

ISIS

forces of Evil

are hatching a plot to butcher Christians in a shopping center with chainsaws, the son of a radical Imam told the Daily Mail.

The teenager from the city of Verviers, Belgium was nabbed
Yez got nuttin' on me, coppers! Nuttin'!
after a video of him walking in the street and calling for the murder of Christians in Arabic was released.

He is said to have revealed in a police interview that the terrorist organization is recruiting members in order to carry out a massacre in a shopping center using a chainsaw.

According to the Daily Mail, the Belgian newspaper 'La Derniere Heure' reported that the man, son of radical imam Shayh Alami, confessed that ISIS is recruiting lone wolves in Belgium.

The teenager said two planned attacks were to be staged at a shopping center, while another was against an Imam "not radical enough."

Theo Francken, the Belgian Secretary of State for Asylum and Migration, is working to deport the Imam as well as his son.

Francken said, "I already signed the order to remove the Imam from Belgian soil. But he appealed the decision, so I can only hope for a quick sentence. Clearly radicalism runs in the family."

Verviers as well as the Belgian suburb of Molenbeek, are well known to be breeding grounds for Islamists in Belgium according to Belgian media.
Posted by: trailing wife || 09/11/2016 00:00 || Comments || Link || E-Mail|| [357 views] Top|| File under: Islamic State
Another arrest for all-female cell plotting attacks on Paris train stations, police
[IsraelTimes] As officials continue to question three women suspects, interior minister says 293 people tossed in the clink
Please don't kill me!
this year for 'links to terror networks

French

Sherlocks

were on Saturday probing a group of women arrested on suspicion of plotting new jihadist attacks, including an attempted

boom-mobile

near

Gay Paree

's Notre Dame cathedral.

An examining magistrate was asked to place a suspect, named as 29-year-old Ornella G., under formal investigation over the would-be attack in the heart of historic

Gay Paree

.

Ornella G.'s fingerprints were found in a Peugeot car abandoned on Sunday a few hundred meters from Notre Dame with five gas cylinders and three bottles of diesel fuel inside, according to the probe.

Investigators told AFP Ornella G. and Ines Madani, 19, the daughter of the owner of the car had apparently tried to set fire to the vehicle but "fled when they saw a man they believed to be a plain-clothes policeman."

Ornella G., who was on security service files for plans to get to Syria, was arrested in southern

La Belle France

on Tuesday with her partner, who was later released,

Sherlocks

said.

Meanwhile,


...back at the Hubba Hubba Club, Nunzio had his hands full of angry bleached blonde...


Interior Minister Bernard Cazeneuve said on Saturday that police had arrested 293 people this year for "links to terrorist networks."

"This amounts to networks that have been dismantled and attacks that have been prevented," Cazeneuve said on a trip to Chateauroux, central

La Belle France

.

Cazeneuve added that 17 foreigners had been expelled since the start of the year for posing a "serious threat to public order."

The latest was a Russian national, Mansur Kudusov, who was expelled to Russia on Friday after being incarcerated
Drop the heater, Studs, or you're hist'try!
for breaching house arrest, he said. Kudusov's lawyer said he was a Chechen born in 1991 who had arrived in

La Belle France

as a child and had been

sent to his room

in 2012.
Mohamed Lamine A, who was due to marry Sarah H, was also arrested on Thursday. That man was also connected to the Abballa attack, according to Molins, who identified him as the brother of a friend of the police killer.
...29-year-old Ornella G., a mother of three...
Ornella Gilligman facing attempted murder and planning terrorist act trial. Other suspects named as Sarah Hervouet, Amel Sakaou and Ines Madani.
Posted by: trailing wife || 09/11/2016 00:00 || Comments || Link || E-Mail|| [378 views] Top|| File under: Islamic State
Spanish Hooligans Held for Assault on Pregnant Muslim Woman
Equal and opposite reaction.

[AnNahar] Two football hooligans have been detained for allegedly assaulting a pregnant woman wearing a niqab in Barcelona, police said Thursday, as anti-Islam hate crimes soar in Spain.

The woman, who is eight months pregnant, was walking through the center of the seaside city last week with her husband and two children, and was rebuked by the two ultras because she was wearing the Islamic veil, police said in a statement.

Her husband reacted and was assaulted by the pair, who have not been named but are said by police to have links to the far-right Brigadas Blanquiazules group, which supports the Espanyol football team in Barcelona.

The club banned members of this group from entering its stadium in 2010.

The woman tried to intervene and one of the ultras kicked her in the stomach, police said, adding the two were subsequently detained and have since been accused of hate crime, discrimination and personal injury.

Hospital checks found no damage to either the woman -- who has not been named -- or her baby, police said.

The assault comes with anti-Islam hate crimes on the rise in Spain.

In April, Mounir Benjelloun, head of the Spanish Federation of Islamic Religious Entities, told AFP 534 anti-Islam incidents were reported in Spain last year, a more than tenfold jump from 2014. He said these acts of violence increased whenever there was a high-profile

bad boy

incident elsewhere, such as the January 2015 attack against satirical weekly Charlie Hebdo
...
A lefty French satirical magazine, home of what may well be the majority if the active testicles left in Europe...
, police and a kosher supermarket in

Gay Paree

.

"We're talking about this case because it has come out into the open," Benjelloun told AFP Thursday. "But there are incidents in Spain every day."

In March, people linked to a far-right group protested outside one of Madrid's main mosques after the deadly Brussels airport and metro attacks.

The protesters gathered at the Omar mosque and placed a large placard that read: "Today Brussels, tomorrow Madrid?".

Several mosques have also been vandalized.
Posted by: trailing wife || 09/11/2016 00:00 || Comments || Link || E-Mail|| [219 views] Top|| File under:
The Grand Turk
Turkey purge: 20,000 new policemen, more detentions and arrests
Turkey to recruit 20,000 new police in the coming period - minister


...none Gulenists, all loyal to Sultan Recip I "the much beloved"...

[Ynet] Turkey will recruit 20,000 new police officers in the coming period and will deploy half of them to special forces units, Turkish Interior Minister Suleyman Soylu told state-run broadcaster TRT on Friday.

Turkish authorities had announced they would strengthen the police force following a failed coup on July 15 in which rogue soldiers commandeered fighter jets and tanks in an attempt to overthrow the government.

He also said administrators would be appointed to 28 municipalities. Security officials and the state-run Anadolu agency on Thursday said the government was appointing administrators to replace member pro-Kurdish HDP opposition party because of alleged support for Kurdish militants.

Turkey jails businessmen, orders military officers detained: Media report

[AlAhram] Turkey jailed 16 businessmen pending trial on Thursday and issued arrest warrants for dozens of military officers over alleged links to the U.S.-based cleric blamed by Ankara for July's attempted coup, Turkish media said.

Authorities have already detained tens of thousands of people over links to the cleric, Fethullah Gulen, who denies any involvement in the failed putsch. The crackdown has alarmed Western allies and rights groups who fear a witch hunt. Turkish officials have rejected concern that their actions are too heavy-handed, pointing to the gravity of the coup plot.

Among those in custody was Faruk Gullu, owner of a chain of shops selling baklava, a traditional Turkish pastry. He is accused of belonging to what Ankara terms the "Gulenist Terrorist Organisation" (FETO), state-run Anadolu Agency said.

The Istanbul court was continuing to question 21 more businessmen, including Gullu's brother Nejat, who runs a rival chain of baklava shops, and leading clothing maker Omer Faruk Kavurmaci, the agency said.

They were among 80 suspects detained by police three weeks ago as part of the investigation. Of that number, 43 have been released subject to judicial monitoring, meaning they could still face prosecution.

Separately, Istanbul prosecutors issued detention orders for six generals, 43 other officers and some civilians in a police operation extending across 15 provinces, Anadolu reported. Four suspects have been detained so far, the agency said.

A day earlier, police detained three journalists, a politician and a pollster and issued arrest warrants for another 105 people over suspected links to Gulen.

Opposition politicians said the latest wave of arrests may target government critics with no clear links to the religious movement led by Gulen, whom Turkey wants extradited.

Several thousand soldiers have been expelled from the army and more than 100,000 people, including civil servants, bureaucrats, teachers, soldiers and journalists, have lost their jobs for alleged links with Gulen, who has lived in self-imposed exile in the U.S. state of Pennsylvania since 1999.

President Tayyip Erdogan addressed concern about the handling of the purge in comments published on Wednesday, acknowledging the wrong people may sometimes be targeted and that media speculation about those involved may be misleading.

"They make comments (on TV) accusing people who have nothing to do with this business. But that person is stuck with that label. Such things are not right," he told reporters, according to Hurriyet newspaper.
Posted by: trailing wife || 09/11/2016 00:00 || Comments || Link || E-Mail|| [355 views] Top|| File under: Sublime Porte
Turkey Detains Female PKK Militant at Istanbul Airport
[AlAhram] Turkish security forces on Thursday detained a female

myrmidon

member of the Kurdistan Workers Party (PKK) at Istanbul airport on suspicion of planning an attack in the city, the state-run Anadolu news agency said.

The woman, identified as Ebru Firat, was detained following a tip-off after she flew into the city's Ataturk airport, the agency said.

It said the woman, whose code name was "Amara", could have come to the city to stage an attack. The agency said the woman had in the past been photographed next to Murat Karayilan, one of the PKK's top leaders in northern Iraq.

The pro-government Sabah daily said Firat

were tossed into the calaboose

after arriving on a flight from Diyarbakir in the Kurdish-dominated southeast and had been planning a

suicide kaboom

in Istanbul.
Posted by: trailing wife || 09/11/2016 00:00 || Comments || Link || E-Mail|| [291 views] Top|| File under: Sublime Porte
India-Pakistan
Two 'militants' killed in Swabi encounter
[DAWN] Two suspected

bully boyz

were killed and a police officer was injured in an encounter here on Friday.

Talking to

news hound

s, District Police Officer (DPO) Javid Iqbal said the incident took place in the far-flung village of Bachai in Swabi district.

He identified the injured officer as Fazal Subhan and said the Assitant Sub-Inspector was taken to the Bacha Khan Medical Complex before being shifted to the Lady Ready Hospital, Beautiful Downtown Peshawar


...capital of Khyber Pakhtunkhwa (formerly known as the North-West Frontier Province), administrative and economic hub for the Federally Administered Tribal Areas of Pakistan. Peshawar is situated near the eastern end of the Khyber Pass, convenient to the Pak-Afghan border. Peshawar has evolved into one of Pakistan's most ethnically and linguistically diverse cities, which means lots of gunfire.


, because of his serious condition.

He said that police were patrolling the village when three

bully boyz

opened fire on them.

Police returned fire, killing two

bully boyz

on the spot and injuring the third who escaped.

The DPO said that a search operation had been launched in the area to arrest the injured

Lion of Islam

.


Posted by: Fred || 09/11/2016 00:00 || Comments || Link || E-Mail|| [180 views] Top|| File under: TTP
Two killed, 25 injured in Kashmir protests
[DAWN] Two people died and at least 25 others

were maimed

Saturday as government forces fired tear gas and clashed with protesters demanding freedom from Indian control in held

Kashmire

.

A police officer said a young man was killed when police and paramilitary soldiers tried to stop protesters from marching to a village in Shopian district.

In another incident, a 25-year-old man died from pellet injuries in Anantnag district following

festivities

between police and protesters.
Posted by: Fred || 09/11/2016 00:00 || Comments || Link || E-Mail|| [165 views] Top|| File under: Govt of Pakistain Proxies
Four terrorists killed in Rajanpur combing operation
[DAWN] ISLAMABAD: At least four

bully boyz

and one security forces' official were killed in a combing operation in the Rajanpur area of south Punjab, Inter-Services Public Relation (ISPR) said on Saturday.

Numerous absconders were also apprehended from district Rajanpur's Gayandari area.

Security forces also recovered a large cache of arms and ammunition during the combing operation.

Gayandari is located on the border of Balochistan



...the Pak province bordering Kandahar and Uruzgun provinces in Afghanistan and Sistan Baluchistan in Iran. Its native Baloch propulation is being displaced by Pashtuns and Punjabis and they aren't happy about it...


and Punjab.

"Operation against anti-state elements was in progress in the mountainous tribal area of Rajanpur while arrests were also made in this regard," a senior commander of border military police said.

Rajanpur's district police officer Irfanullah told Dawn that Punjab
1.) Little Orphan Annie's bodyguard
2.) A province of Pakistain ruled by one of the Sharif brothers
3.) A province of India. It is majority (60 percent) Sikh and Hindoo (37 percent), which means it has relatively few Moslem riots....
police was not a part of this operation and had no details regarding it.

Earlier in August, Chief of Army Staff General Raheel Sharif


..Pak chief of army staff, meaning he pulls the strings on the Nawaz Sharif puppet to make it dance and sing and not do much at all....


chaired a high-level security meeting, following the bombing at Quetta Civil Hospital, and ordered the intelligence agencies to initiate special combing operations to target those involved in terror attacks.

In April, the Pakistain Army launched an operation by deploying troops, including special forces, in the riverine area of Rajanpur to fight against criminals belonging to the Chotoo gang.


Posted by: Fred || 09/11/2016 00:00 || Comments || Link || E-Mail|| [246 views] Top|| File under: Govt of Pakistan
Iraq
Iraqi security forces attack Rudaw team covering bombing aftermath
[RUDAW.NET] Members of Iraqi security forces attack Rudaw correspondent in Baghdad Bahman Hassan on Saturday while covering the aftermath of a deadly

kaboom

in a commercial district.

At least 15 people were killed and 24 others

maimed

when two

kaboom

s targeted a commercial district in the Paleostine neighborhood of the Iraqi capital on Friday night.

The security forces disrupted Rudaw's coverage of the bombing aftermath and broke the camera and filming equipment carried by the news crew.

Posted by: Fred || 09/11/2016 00:00 || Comments || Link || E-Mail|| [153 views] Top|| File under: Govt of Iraq
Anbar Antics: 100+ die


100 ISIS troops die in multiple airraids

(IraqiNews.com) Anbar – Iraqi Ministry of Interior announced that more than 100 ISIS members, including elite leaders, have been killed by airstrikes that targeted their strongholds in the areas west of Anbar.

The ministry said in a statement, "The Falcons of Iraqi Air Force have conducted eleven airstrikes targeting the headquarters of the senior leaders of ISIS in the areas of Qaim, Akashat, Aana, Rawa and Hadelet al-Rutba."

"These airstrikes resulted in the killing of over 100 ISIS terrorists, including ISIS Wali of Euphrates, ISIS Commando official and the suicide bombers recruiter," the statement added.

The ministry also revealed, "The casualties also include the ISIS Media Official in Anbar, Military Official in Khalidiya Island, Transportation Official, Farouk Regiment Official, Emir of Farouk Regiment, Kharasani Regiment Official and Emir of the security detachment along with his assistant."

Iraqi kops stop attack on HQ in Ruthba

(IraqiNews.com) Anbar – On Saturday, the security forces foiled a ISIS attack on the headquarters of the Federal Police located east of Ruthba. The forces were also able to kill a number of ISIS fighters and destroyed two ISIS vehicles.

Sharing details the source said, "A force from the 3rd Regiment of the Federal Police foiled an attack launched by ISIS on its headquarters in eastern the city (310 km west of Ramadi)."

The source added, "The attack resulted in the killing of a member of the Federal Police and the injury of a number of associates, as well as destroying of two vehicles belonging to ISIS and killing a number of militants."

3 ISIS vehicles destroyed in Ramadi Island

(IraqiNews.com) Anbar – A military source in Anbar province informed on Saturday that three vehicles belonging to ISIS have been destroyed by an international coalition airstrike in Ramadi Island.

The source revealed, "The international coalition aviation, in coordination with Anbar Operations, managed to bomb three ISIS vehicles in Ramadi Island, north Ramadi, destructing them completely, as well as killing their occupants."

The source added, "Forces from Anbar Operations were able also to kill a terrorist belonging to ISIS, who tried to sneak into Zankura area northwest of Ramadi."
Posted by: badanov || 09/11/2016 00:00 || Comments || Link || E-Mail|| [208 views] Top|| File under: Islamic State
Baghdad Bomb and Bullet Bulletin: 15 die


2 die in bombing at Taji

(IraqiNews.com) Baghdad – A source in Iraqi Ministry of Interior revealed that 13 persons have been either killed or wounded in a bomb blast in northern Baghdad.

Sharing further details the source informed, "This morning, an improvised explosive device exploded near shops in Taji district in northern Baghdad, killing two persons and wounding 11 others."

"Security forces rushed to the area and transferred the wounded to a nearby hospital and the bodies to the forensic medicine department, and also cordoned off the area and barred approaching it," the source added.

12 die in double bombing attack at al-Nakheel

(IraqiNews.com) Baghdad – Two large explosions, believed to be car bombs, took place in the car parking areas of al-Nakheel shopping mall on Falastin street, in eastern Baghdad, late on Friday, a police source informed.

Sharing more details with Iraqi News, he revealed, "The twin explosion left 12 dead and 25 wounded, as well as causing damage to several civilian vehicles."

The attack comes as Iraqi Muslims are preparing for Eid al-Adha, and these areas are always busy with late night shoppers.

ISIS claims responsibility for bomb attack at al-Nakheel

(IraqiNews.com) Baghdad – The Islamic State (ISIS) has claimed responsibility for the double car bomb attacks that took place at Baghdad's Nakheel Mall on Friday.

The ISIS-affiliated Amaq News Agency said that the blasts were carried out by ISIS suicide bombers who detonated two car bombs before blowing themselves up to target a Shiite gathering on Falastin Street.

Latest reports revealed that at least 10 people were killed with over 40 others injured in the double bombing that occurred at the parking area of al-Nakheel shopping mall, in eastern Baghdad.

Noteworthy, ISIS previously carried out an extensive attack on the shopping center in Karada area, also days before Eid al-Fitr, which killed nearly 300 persons.
Posted by: badanov || 09/11/2016 00:00 || Comments || Link || E-Mail|| [219 views] Top|| File under: Islamic State
Israel-Palestine-Jordan
IAF attacks in Syria after spillover fire, Syrian source says Israel helping rebels
[Jpost] The Israel Air Force struck Assad regime artillery guns on Saturday in response to a stray mortar shell fired from Syria exploding on the Israeli side of the Golan Heights earlier in the day.

The IDF said in a statement that holds the Syrian regime "responsible for what occurs in its territory," and it will "not tolerate any attempt to harm the State of Israel's

illusory sovereignty

and the security of its residents."

It was the third time in a week that the air force responded to stray Syrian fire.

On Thursday, the IAF also targeted Syrian artillery units after a stray shell hit some 15 kilometers inside Israeli territory. That shell too was fired in the course of civil war battles in southern Syria.

Last Sunday, the IAF also attacked Syrian artillery following stray fire into Israel.

On June 7, shortly after becoming defense minister, Avigdor Liberman toured the northern border, and said, "The role of the IDF here is to safeguard the quiet on the northern border, and that is what we are doing. We have no other plans, other than to safeguard the quiet, and I hope that everyone understands that well, including our neighbors."

Liberman added, "In any case, I would not advise anyone to try and test us."
Posted by: trailing wife || 09/11/2016 00:00 || Comments || Link || E-Mail|| [217 views] Top|| File under:
Syria-Lebanon-Iran
ISIS leaves position in Hama

[ARA News] HAMA – Militant fighters of the Islamic State (ISIS) evacuated on Saturday their main bastion in Syria's western Hama province, activists reported.

ISIS militants evacuated their headquarters in the Rasm al-Abd town east of Hama and moved their weapons and vehicles to the nearby Homs province.

"Dozens of ISIS vehicles, carrying weapons and fighters, were seen leaving the town on Saturday evening, heading towards Homs," local media activist Abduljabar al-Hamwi told ARA News.

The evacuated headquarters included the ISIS Hisba police department, a weapons store and a major security centre.

"Most of the group's members have taken their families with them during the sudden evacuation," al-Hamwi reported.

Rasm al-Abd town was a major bastion for ISIS in Hama, from which the group used to launch attacks on Syrian army forces in the province.

In the meantime, fighting continued between the Syrian regime's forces and ISIS militants east of Homs province, as the group continued attempts to advance towards the Palmyra city.

This comes just a few days after ISIS militants evacuated their headquarters in the al-Bab city in the northern Aleppo province.
Posted by: badanov || 09/11/2016 00:00 || Comments || Link || E-Mail|| [212 views] Top|| File under: Islamic State
Rebels warned against cooperating with former Nusra
[ENGLISH.ALARABIYA.NET] Cooperation with Fateh al-Sham


...formerly al-Nusra, the current false nose and mustache of al-Qaeda in the Levant...


, formerly al Qaeda's Nusra Front, could bring "dire consequences" for Syria's mainstream rebel groups once a proposed US-Russian deal to attack hardline Islamist

Lions of Islam

comes into effect, Washington's envoy to Syria said on Saturday.

In a letter to armed opposition groups seen by

Rooters

, Michael Ratney urged them to abide by the US-Russian deal, saying it gave them the right of self-defense against attacks by the Syrian army and Russia.

He said the deal would end aerial bombardment by Russia and the Syrian air force of their positions and of civilians living in areas they control.

Posted by: Fred || 09/11/2016 00:00 || Comments || Link || E-Mail|| [243 views] Top|| File under: al-Nusra
Death toll soars after air strikes on Syria's Idlib
[ENGLISH.ALARABIYA.NET] Air strikes that hit a market and areas of the rebel-held northwestern city of Idlib Saturday killed dozens of people, a monitor said, a day after Russia and the US agreed a truce for Syria.

It was not immediately clear who carried out the raids that also hit several neighborhoods in Idlib and

maimed

at least 90 people, the Syrian Observatory for Human Rights said.

The initial

corpse count

figure was put at 24, but later soared to 58. But the

Britannia

-based monitor could not immediately confirm how many of the casualties were civilians saying some bodies "were burned beyond recognition".

But according to the Syrian Observatory for Human Rights, the dead included 13 women and 13 children, but it was not immediately clear how many civilians were among the remaining victims.

An AFP photographer in Idlib saw men clambering over rubble, in just slippers or sandals, to help evacuate

maimed

, dust-covered residents and children from a collapsing building.

Others tried to lift a bloodied shopper who had collapsed on the ground as a fire raged in a nearby open-air clothes market.

A man, with a head wound, walked away clutching the hand of a barefooted boy. The raids also destroyed several shops and cars in the area.

After marathon talks in Geneva, US Secretary of State John F. I was in Vietnam, you know Kerry
Former Senator-for-Life from Massachussetts, self-defined war hero, speaker of French, owner of a lucky hat, conqueror of Cambodia, and current Secretary of State...
and Russian Foreign Minister Sergei Lavrov said a ceasefire would begin Monday, the first day of the

Moslem

feast of Eid al-Adha.

If the deal is implemented, Syria's armed forces would stop air strikes on rebel-held areas and desperately-needed aid would reach war-weary civilians.

UN

Sherlocks

last week said aerial bombardment by Syrian forces and their Russian ally, namely in Idlib and Aleppo, were causing huge civilian casualties and destroying vital infrastructure.

Since spring 2015, most of Idlib province has been held by an alliance of rebels, Islamists, and jihadists known as the Army of Conquest.

The Army of Conquest - led by the Fateh al-Sham


...formerly al-Nusra, the current false nose and mustache of al-Qaeda in the Levant...


Front, which changed its name from al-Nusra


...formally Jabhat an-Nusrah li-Ahli al-Sham (Support Front for the People of the Levant), also known as al-Qaeda in the Levant. They aim to establish a pan-Arab caliphate. Not the same one as the Islamic State, though .. ...


Front after renouncing ties with al-Qaeda - is regularly bombarded by pro-government forces.

More than 290,000 people have been killed since Syria's conflict first erupted in March 2011, and several attempts at securing a long-lasting truce have faltered.


Posted by: Fred || 09/11/2016 00:00 || Comments || Link || E-Mail|| [197 views] Top|| File under: Govt of Syria
Terror Networks
The Beatings Will Continue: Iraqi and Syrian Editions


ISIS beats 14 barbers in Mosul

(IraqiNews.com) Nineveh – A local source in Nineveh province revealed that the ISIS members have flogged 14 barbers after abducting them from different areas of Mosul, and detaining them for a week.

Sharing more details with Iraqi News, the source informed, "The ISIS members flogged 14 barbers with 20 lashes each, after abducting them from different areas of Mosul, and detaining them for a week, as well as preventing them from working for a whole month," noting that, "The barbers were flogged for violating the ideological standards of the organization."

"ISIS threatened to impose strict procedures on those who will violate the grooming regulations set by the organization," the source added.

It may be mentioned here that ISIS has imposed tight regulations for those working in the profession of grooming in the areas of Mosul, in order to prevent western haircuts.

180 ISIS troops flee Mosul with families

(IraqiNews.com) Nineveh – A security source in Nineveh province declared that more than 180 ISIS members have fled from Mosul, along with their families, toward the Syrian city of Raqqa.

Sharing more information with Iraqi News, the source revealed, "Yesterday, more than 180 ISIS members fled, along with their families, from al-Sukar neighborhood in central Mosul toward the Syrian city of Raqqa."

"The fleeing ISIS members were riding vehicles carrying the plates of Nineveh province."

ISIS executes Syrian rebel

[ARA News] HOMS – Extremists of the Islamic State (ISIS) have executed a Syrian rebel fighter in Homs province on charges of fighting against the group's self-declared Caliphate.

Muhammad Awad, a member of the US-backed New Syrian Army (NSA), was beheaded by ISIS on Friday.

The radical group released a propaganda video showing the beheading of Awad after accusing him of cooperating with the 'crusader coalition' in the fight against the so-called 'Caliphate'.

The New Syrian Army, which was founded by army defectors in November of 2015, consists of thousands of Syrian rebels who received training by the US-led coalition in Jordan before being engaged in fighting against ISIS in southern and eastern Syria.

Speaking to ARA News in Homs, media activist Badee al-Homsi said that ISIS has captured a number of NSA rebels after clashes in the eastern Deir ez-Zor province and aims to behead them "one by one".

"The radical group is filming the execution of the US-backed NSA hostages in different parts of Syria, in order to deliver a message that it's still in control of large territories across the country despite the continuous efforts by the coalition and allied ground troops to eliminate ISIS in Syria," al-Homsi said. "The group made clear that the execution of Awad was just the beginning of a series of executions against western-backed rebel fighters held by ISIS."
Posted by: badanov || 09/11/2016 00:00 || Comments || Link || E-Mail|| [234 views] Top|| File under: Islamic State
Who's in the News
31
[untagged]
9
Islamic State
5
Govt of Pakistan
3
Govt of Iraq
3
Sublime Porte
2
Govt of Pakistain Proxies
2
Taliban
2
Govt of Syria
1
TTP
1
Arab Spring
1
Commies
1
al-Nusra
1
Jamaat-ul-Mujahideen Bangladesh
1
Ansarullah Bangla Team
Bookmark
E-Mail Me
The Classics
The O Club
Rantburg Store
The Bloids
The Never-ending Story
Thugburg
RSS Links
Gulf War I
The Way We Were
Bio
Merry-Go-Blog
Hair Through the Ages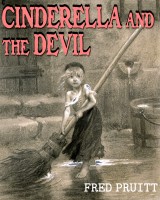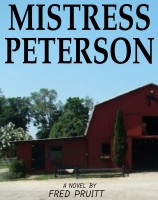 On Sale now!


A multi-volume chronology and reference guide set detailing three years of the Mexican Drug War between 2010 and 2012.

Rantburg.com and borderlandbeat.com correspondent and author Chris Covert presents his first non-fiction work detailing the drug and gang related violence in Mexico.

Chris gives us Mexican press dispatches of drug and gang war violence over three years, presented in a multi volume set intended to chronicle the death, violence and mayhem which has dominated Mexico for six years.
Click here for more information


Meet the Mods
In no particular order...


Steve White
Seafarious
Pappy
lotp
Scooter McGruder
john frum
tu3031
badanov
sherry
ryuge
GolfBravoUSMC
Bright Pebbles
trailing wife
Gloria
Fred
Besoeker
Glenmore
Frank G
3dc
Skidmark
Alaska Paul



Better than the average link...



Rantburg was assembled from recycled algorithms in the United States of America. No trees were destroyed in the production of this weblog. We did hurt some, though. Sorry.
54.172.221.7