Afghanistan
13 soldiers martyred, 94 militants killed in past 24 hours, MoD claims
[Khaama (Afghanistan)] At least 13 Afghan National Army (ANA) soldiers

bit the dust

during the latest counter-terrorism operations, the Ministry of Defense (MoD) said Saturday.

According to an operational update by MoD, the soldiers

bit the dust

while combating the internal and foreign

gunnies

in various provinces of Afghanistan.

The statement further added that the operations were conducted in Nangarhar


The unfortunate Afghan province located adjacent to Mohmand, Kurram, and Khyber Agencies. The capital is Jalalabad. The province was the fief of Younus Khalis after the Soviets departed and one of his sons is the current provincial Taliban commander. Nangarhar is Haqqani country..


, Ghazni, Paktia, Paktika


...which coincidentally borders South Wazoo...


,

Pashtun-infested Logar

, Kandahar, Uruzgan, Ghor, Takhar, Baghlan, Kunduz, Balkh, Sar-e-Pul, Jawzjan, and Helmand


...an Afghan province populated mostly by Pashtuns, adjacent to Injun country in Pak Balochistan...


provinces.

The operations were conducted with the support of the artillery units of the Afghan army and close air support of the Afghan Air Force, MoD, said adding that 4 loyalists of the Islamic State
...formerly ISIS or ISIL, depending on your preference. Before that al-Qaeda in Iraq, as shaped by Abu Musab Zarqawi. They're very devout, committing every atrocity they can find in the Koran and inventing a few more. They fling Allah around with every other sentence, but to hear the pols talk they're not really Moslems....
of Iraq and Syria (ISIS) terrorist group were among those killed and at least 49 others were

maimed

.

According to MoD, at least 70 of the

hard boyz

were killed during the operations in Tarinkot city of southern Uruzgan province and at least 7 vehicles of the

hard boyz

were destroyed.

MoD said the ISIS loyalists were killed in Achin and Deh Bala districts of Nangarhar province.

At least 6

hard boyz

were killed and 42 others were

maimed

during a separate operation conducted on Dulina-Pasaband highway located inGhor province, MoD added.

The anti-government armed

myrmidon

groups including the Taliban

murderous Moslems

have not commented regarding the reports so far.


Posted by: Fred || 09/12/2016 00:00 || Comments || Link || E-Mail|| [228 views] Top|| File under: Taliban
12,345 kg of explosives exported for Kabul attacks from Pakistan seized
[Khaama (Afghanistan)] The Afghan police forces confiscated 12,345 kg of explosives material exported from Pakistain as the

bad boy

groups were looking to use the materials for a series of attacks in capital Kabul
...the capital of Afghanistan. Home to continuous fighting from 1992 to 1996 between the forces of would-be strongman and Pak ISI/Jamaat-e-Islami sock puppet Gulbuddin Hekmayar and the Northern Alliance, a period which won Hek the title Most Evil Man in the World and didn't do much for the reputations of the Northern Alliance guys either....
The Ministry of Interior (MoI) said the explosives material, Ammonium Nitrate, were seized by police forces soon after the truck carrying the materials entered Afghanistan from Torkham crossing.

According to a statement by MoI, the

murderous Moslems

were looking to transport the explosives material to Kabul in a bid to use them for Improvised Explosive Devices (IEDs).

The statement further added that a suspect has been jugged
Drop the heater, Studs, or you're hist'try!
in connection to the transport of the explosives material and is

in jug

of the police forces for further investigation.

The anti-government armed

bad boy

groups including the Taliban

Death Eaters

have not commented regarding the report so far.

Taliban

Death Eaters

and

murderous Moslems

belonging to the other

Death Eater

groups frequently use Improvised Explosive Device (IED) as the weapon of their choice to target the security forces but the ordinary civilians are often targeted in such attacks.
Posted by: Fred || 09/12/2016 00:00 || Comments || Link || E-Mail|| [250 views] Top|| File under: Govt of Pakistain Proxies
4 Bad Guys die in drone strike in Farah
At least 4 militants were killed in a drone strike conducted by the US forces in western Farah province of Afghanistan, local officials said Sunday.

Provincial governor's spokesman Mohammad Asif Nang said the drone strike was conducted late on Saturday night in Khak-e-Safid district targeting the militants in the vicinity of Qarya-e-Surkh area.

He said a hideout of the militants was targeted in the airstrike a commander of the group was likely among those killed.

The anti-government armed militant groups including the Taliban insurgents have not commented regarding the report so far.

Farah is among the relatively volatile provinces in western Afghanistan where anti-government armed militant groups are actively operating in a number of its remote districts.

The US forces in Afghanistan have stepped up airstrikes against the militant groups during the recent months.

The Obama administration granted broader role to the US forces based in Afghanistan to target the loyalists of the Islamic State of Iraq and Syria (ISIS) terrorist group as well as the Taliban militants.

The broader role was granted amid deteriorating security situation in the country and following concerns that the militant groups are attempting to expand insurgency in the country.
Posted by: badanov || 09/12/2016 00:00 || Comments || Link || E-Mail|| [214 views] Top|| File under: Taliban
Afghan forces mount offensive around besieged Tarin Kot
Afghan forces backed by air strikes mounted a new offensive to flush out Taliban insurgents encircling the capital of southern Uruzgan province, officials said on Sunday, days after militants stormed into the city.

Taliban fighters on Thursday had attempted to overrun Tarin Kot, triggering heavy fighting around government buildings and sending panicked residents fleeing, but they were repelled hours later by Afghan forces bolstered by reinforcements.

Government troops launched a fresh offensive late on Saturday to further beat them back from the outskirts of the city, which has been besieged for months.

"Dozens of Taliban fighters have been killed since military, police and special forces mounted the offensive backed by air strikes," Dost Mohammad Nayab, spokesman for Uruzgan's governor, told AFP.

He said 13 policemen were killed and 20 others wounded in recent days of fighting, which highlights the insurgent movement's aggressive push to capture big cities, from Kunduz in the north to Lashkar Gah in the south.

Boosting morale for government troops, General Abdul Raziq, the powerful police chief of Kandahar province with a fierce reputation for brutality, has been leading the operation in Uruzgan.

US warplanes also offered support, with three air strikes in the vicinity of Tarin Kot on Friday, along with Afghan air support.

But many civilians who fled the Taliban onslaught on Thursday remain fearful of returning to Tarin Kot.

"We left everything behind, including our house, farm and livestock," said Ezatullah Khpalwak who escaped to Kandahar with 25 family members when the fighting erupted.

"The government says it has driven out the Taliban from Tarin Kot, but we fear the militants will make a comeback".

Internal foul play
In a sobering admission on Thursday, Uruzgan's police chief Wais Samim had said many of Tarin Kot's outer defences had fallen to the Taliban without a fight, suggesting internal foul play as he vowed action against any insurgent sympathisers.

The Taliban had drawn jobless Afghans from outlying districts to join them in attacking Tarin Kot, promising them free rein to loot once they were inside the city, multiple village residents told AFP.

"The Taliban announced in mosques: 'the head of the enemy will be ours, the booty will be yours',"Mohibullah, a resident of the volatile Dehrawud district, told AFP.

"That's how they attracted dozens of jobless men to fight with them."

Nayab said many homes inside Tarin Kot were looted after the Taliban raided the city on Thursday, with stolen possessions including vehicles of local residents.

The deteriorating security highlights the struggle of overstretched Afghan forces to secure remote provinces such as Uruzgan, a top poppy-growing region where Australian, Dutch and American troops fought for years.

Elsewhere in the country on Sunday, the prominent police chief of eastern Nangarhar province, an ISIS stronghold, was killed by a roadside bomb.

General Zorawar Zahid was leading a counter insurgency operation in the troubled Hasarak district when his vehicle hit an improvised explosive device, underlining the growing insecurity in Afghanistan. The Taliban claimed responsibility for his killing.
Posted by: badanov || 09/12/2016 00:00 || Comments || Link || E-Mail|| [190 views] Top|| File under: Taliban
Nangarhar Top Kop dies in roadside bomb attack
Nangarhar officials confirmed that the provincial police chief Brigadier General Zorawar Zahid was killed on Sunday evening when his vehicle hit a roadside IED in Hesarak District.

The incident took place Sunday evening when Zahid was reportedly on his way to a check post.

Zahid was the police chief of Nangarhar and had previously served in Ghazni in same capacity.

He is the second brigadier general to have been killed in a week in Afghanistan.

Last week, brigadier general Raziq of the Afghan National Army Support Brigade was killed in a suicide bombing in Kabul city.
Posted by: badanov || 09/12/2016 00:00 || Comments || Link || E-Mail|| [208 views] Top|| File under:
Kenya: Female Jihadists Attack Police Station
[All Africa] Kenyan police have killed three women involved in an "apparent terror attack" on the main

cop shoppe

in Mombasa. The jihadists concealed knives and a

Molotov cocktail

under their niqabs.

At least two

coppers

were maimed

in the attack, which also caused a fire in the building, authorities said on Sunday.

The three women entered the busy

cop shoppe

saying they wanted to report a stolen phone.

"In the process one hurled a petrol bomb at the report office as the others confronted two officers and stabbed them," Mombasa County police chief Peterson Maelo told journalists at the scene. The women had hidden the weapons under their Buibui robes, traditionally worn by

Moslem

women in Mombasa.

A witness of the scene said one of the women had jumped onto a counter and stabbed an officer in the thigh before being shot.

"All the three attackers have been killed and the two

coppers

have been rushed to hospital," Maelo said, labeling the incident as "an apparent terror attack."

The authorities put out the fire and blocked the building.

No group immediately

grabbed credit

for the incident. In the past, Kenya has been targeted by the al Qaeda-linked al-Shabaab



... the Islamic version of the old Somali warlord...


group, including the attack on the Nairobi's Westgate Mall in 2013 and the Garissa University massacre last year. The Somali-based group claims the attacks are the retribution for Kenyan anti-terror efforts in Somalia.


Posted by: Fred || 09/12/2016 00:00 || Comments || Link || E-Mail|| [326 views] Top|| File under: al-Shabaab
Africa North
LNA seizes Sidra and Ras Lanuf in lightning attack
In a lighting strike this morning, the Libyan National Army (LNA) has taken control of the neighbouring Sidra and Ras Lanuf oil terminal towns from the central region Petroleum Facilities Guards (PFG) headed by Ibrahim Jedhran. LNA forces also took the south and east gates at Ajdabiya. In Zuweitina, however, where the PFG has been in control of the oil terminal, there was still fighting between the two sides, Colonel Ahmed Al-Mismari, the LNA spokesman, said this morning.

"We got to Sidra and Ras Lanuf without almost any resistance", he told the Libya Herald, although one member of the PFG had been killed and an empty oil tank had been set on fire by them. There had been no LNA casualties. They fled, leaving all their weapons, he added. These included three tanks, two armoured vehicles as well as other vehicles, mortars and Kalashnikovs.

However, while PFG spokesman Ali Al-Hassi admitted that there had been clashes this morning, he has denied that the LNA had taken Sidra and Ras Lanuf.

The appropriately named Operation Al-Barq Al-Khatif ("Sudden Lightning") was launched at 5 am this morning, Mismari explained, and had been planned well in advance. "We worked on it. It was not a sudden move," he said. The operation had consisted of four separate advances, he explained, all of them under the direct control of General Khalifa Hafter. He would not give numbers involved but said that the attacking forces had been "very large".

He added that air strikes west of Ajdabiya were still taking place, and that the road between Ajdabiya and Benghazi would remain closed until further notice.

The head of Magharba tribe in Ajdabiya, Salah Al-Atewish, has meanwhile called on all members to support the LNA.

Ras Lanuf and Sidra include not only the terminals but also a 220,000-b/d refinery, a petrochemical complex, a military and a civil airport and oil company buildings but are also home to some 25,000 people.

In a separate development, Mismari also divulged that there has been further fighting in Benghazi's Ganfuda district today, including a number of air strikes.
Posted by: badanov || 09/12/2016 00:00 || Comments || Link || E-Mail|| [216 views] Top|| File under:
Sirte battle pauses as IS feared in rear areas
The beard shavings and discarded IS costumes discovered in recent weeks by triumphant Bunyan Marsous fighters were not necessarily left by terrorists fleeing for their lives. There are grounds to believe that as BM's grip on Sirte tightened, an unknown number of fighters slipped away to regroup away from the town,

In addition, it has long been suspected that the April IS attack on Abu Grain, just outside Misrata, was more than a pre-emptive strike at the largely Misratan BM forces gathering to advance towards Sirte.

The position was retaken from IS after almost three weeks. The concern is that the terrorists may have used their control of the key crossroads to evacuate men and weapons including, it is suspected, some of their senior people.

There have been at least three terrorist attacks on the supply route between Misrata and Sirte in the last two weeks. This has obliged BM commanders to restrict traffic movements to daylight hours and to set up a series of extra check points.

BM spokesman Mohammed Al-Ghasri has said that fears that not all terrorists have been cleared from behind the front line in Sirte has also forced a closer sweep of areas taken from IS. This, he admitted, was delaying the final advance.

Yesterday BM reported that it had found an IS field hospital in a three-storey house. It published footage including a bloodstained massage couch and drugs and equipment that appeared to have been looted from the Ibn Sina hospital. Boxes of medication, dressings and syringes were strewn around the rooms where the terrorists had been treating their wounded. It was unclear if any dead or injured IS had been found there.
Posted by: badanov || 09/12/2016 00:00 || Comments || Link || E-Mail|| [209 views] Top|| File under: Islamic State
Arabia
Soddy airstrikes Kill at least 21 in Yemen
At least 21 civilians were killed in two separate air strikes by the Saudi-led coalition in northern Yemen Saturday, Reuters agency quoted witnesses as saying.

They said at least 15 civilians were killed when war planes targeted workers drilling for water in the Beit Saadan area of the Arhab district north of Sanaa, and that 20 other people were wounded.

Residents said Saudi-led coalition warplanes bombed the site and killed four workers. The planes conducted a second raid when residents of the village rushed to the scene, killing at least 11 more and wounding 20.

Saturday's attacks were the latest in a series of strikes that have hit schools, hospitals, markets and private homes.

Local media put the number of dead and wounded at the water-drilling site at around 100 and published pictures of burned bodies and mangled equipment, and videos showed workers collecting mutilated bodies and carrying them away in blankets.

In the second attack Saturday, residents reported an air strike hit the home of Sheikh Maqbool al-Harmali, a local tribal chief in Hairan district of Hajjah province, killing six civilians.
Posted by: badanov || 09/12/2016 00:00 || Comments || Link || E-Mail|| [172 views] Top|| File under:
10 Yemeni soldiers die in suicide bombing in Aden
ADEN: Ten soldiers were killed on Sunday in a suicide bombing in a part of southern Yemen where extremist groups are active, a security official said.

A further 14 soldiers were wounded when the bomber drove an explosives-laden car into an army position in Abyan province, said the official.

The same source previously said the attack had killed six and wounded 18.

Radical groups including Al-Qaeda in the Arabian Peninsula (AQAP) and Daesh have carried out numerous attacks in the region.
Posted by: badanov || 09/12/2016 00:00 || Comments || Link || E-Mail|| [201 views] Top|| File under:
Bangladesh
'Dead Azimpur militant commited suicide'
[Dhaka Tribune] Shamshed Hossain, a suspected

Death Eater

killed during a drive in the capital's Azimpur area on Saturday night, killed himself slitting his throat with a sharp weapon, said Dr Sohel Mahmud, chief of the Forensic Department of Dhaka Medical College (DMCH).

The forensic expert came up with the information on Sunday while talking to

news hound

s after conducting autopsy on the body of the slain

Death Eater

at the DMCH in the afternoon.

"The

Death Eater

died due to excessive bleeding as an injury mark was found on the left side of his throat," said Dr Sohel.

Five more injury marks were also found on Shamshed's body, he said.

The samples of Shamshed's blood, hair and urine were taken for DNA test, Dr Sohel added.

Earlier, the suspected

Death Eater

was killed and eight people, including five

coppers

and three female

Death Eater

s,

were maimed

in the encounter during a drive in Azimpur area on Saturday night.
Posted by: Fred || 09/12/2016 00:00 || Comments || Link || E-Mail|| [259 views] Top|| File under: Jamaat-ul-Mujahideen Bangladesh
31 'IS supporters' killed in 10 months
[Dhaka Tribune] Law enforcers have dealt Jama'atul Mujahideen Bangladesh's new faction a severe body blow over the last ten months, killing leader Tamim Ahmed Chowdhury and 30 of its operatives. Two other identified members of the deadly group have died by their own hands ‐ one in a suicide mission and another to evade arrest.

The dead

gunnies

were involved in attacks carried out and claimed by the Islamic State
...formerly ISIS or ISIL, depending on your preference. Before that al-Qaeda in Iraq, as shaped by Abu Musab Zarqawi. They're very devout, committing every atrocity they can find in the Koran and inventing a few more. They fling Allah around with every other sentence, but to hear the pols talk they're not really Moslems....
group since October last year.

Militant Md Tarek Aziz alias Musa died in a

suicide kaboom

on an Ahmadiyya mosque in Baghmara, Rajshahi on December 26.

Md Shamsher Uddin alias Abdul Karim, who rented safe houses for New JMB operatives in Bashundhara, Kallyanpur and Narayanganj, killed himself during a police raid in Dhaka's Azimpur area on September 10.

Nine of the 31

gunnies

belonging to the outfit were killed before the July 1 Gulshan attack and another eight have been killed in raids since August.

The government does not recognise the killed

gunnies

as IS members because they say the international terrorist group does not have an organizational structure here. Instead, it labels the

gunnies

as members of New JMB.

After the police operation in Narayanganj that killed New JMB coordinator and Gulshan attack

criminal mastermind

Tamim Ahmed Chowdhury on August 27, and Tamim's second-in-command in a Mirpur raid on September 2,

Sherlocks

identified Maulana Abul Kashem as the group's spiritual leader.

Detectives say the once-mighty JMB, which was formed in 1998 and banned in 2005, has now split into three small groups due to the detention of its second ameer Maulana Saidur Rahman in 2010 and the execution of five top leaders, including its founder Shayakh Abdur Rahman, in 2007.

Law enforcers are now looking for Kashem ‐ a former leader of the main JMB and former principal of Okhabari Madrasa in Dinajpur, and a dozen other coordinators and top leaders of the New JMB including Nurul Islam Marjan. Detectives claim they have also identified a number of foreign and local financiers and patronisers of the group.

Tamim, 30, a Canadian citizen who came to Bangladesh on October 5, 2013 via Dubai, is believed to have formed the new

Death Eater

outfit. Tamim is believed to have met Kashem in July last year. During the meeting, Kashem gave Tamim the nom de guerre Abu Bakar al-Hanif.

Dabiq, the IS's propaganda magazine, published an interview of al-Hanif and referred to him as IS's chief in Bangladesh.

In the interview, he said attacks were being planned against India and Myanmar where he said

Moslem

s were being persecuted, from their base in Bangladesh. But this process will take time due to the presence of Hindus in Bangladesh, Hanif said.

The group began its operations last year by killing Japanese citizen Hoshi Kunio in Kaunia, Rangpur on October 3, according to the Counter-Terrorism and Transnational Crime unit that deals with militancy-related cases.

But according to IS news agency Amaq, the group's first attack was the killing of Italian citizen and NGO worker Cesare Tavella in Gulshan on September 28. Police recently pressed charges in the case against a number of BNP leaders and activists who allegedly hired

gunnies

to target and kill an expatriate.

Amaq lists 26 operations carried out until August 23, when a Hindu grocer survived a machete attack in Narsingdi. During this time, the deadliest single attack, which left 23 people including 17 foreigners dead, took place at a Gulshan eatery on July 1.

Other victims of the attacks include non-Sunni and non-

Moslem

preachers, liberals and law enforcers.

Even though IS did not claim the July 7 attack on police near the Sholakia Eid congregation and another attack on a Hindu college teacher in Madaripur on June 15,

Sherlocks

believe the same group was behind those attacks.

Some attacks, including

Death Eater

-style strikes against Christians, Hindus, Shias, two Hindu temples in Dinajpur and grenade attacks on Navy mosques in Chittagong, have not been claimed by any group.
Posted by: Fred || 09/12/2016 00:00 || Comments || Link || E-Mail|| [230 views] Top|| File under: Islamic State
Europe
French Police Arrest 15-Year-Old Suspected of Planning Attack
[AnNahar] French police have enjugged
Book 'im, Mahmoud!
a 15-year-old boy suspected of planning an attack,

Sherlocks

said Sunday.

The teenager was arrested in eastern

Gay Paree

on Saturday and had been under house arrest since April for suspected links to Islamic

holy warrior

s.

The police suspect him of plotting "in response to calls from Syria to attack

La Belle France

," one of the sources said, just days after a separate plot to blow up a car packed with gas canisters was allegedly foiled in central

Gay Paree

.

Investigators are looking into calls made by a French member of the Islamic State
...formerly ISIS or ISIL, depending on your preference. Before that al-Qaeda in Iraq, as shaped by Abu Musab Zarqawi. They're very devout, committing every atrocity they can find in the Koran and inventing a few more. They fling Allah around with every other sentence, but to hear the pols talk they're not really Moslems....
group, Rachid Kassim, for supporters of the group to strike French targets.

The source said the 15-year-old had been in touch with Kassim using the encrypted messaging app Telegram. Kassim has regularly appeared in IS propaganda videos calling for attacks on French targets.

Investigators believe IS operative Kassim had been in contact with one of the women arrested last week over a car found abandoned a week ago near Notre Dame cathedral, a major tourist draw in central

Gay Paree

.

He has been linked to at least one of the two teen jihadists who executed an elderly priest in a Normandy church in July.
Posted by: trailing wife || 09/12/2016 00:00 || Comments || Link || E-Mail|| [222 views] Top|| File under: Islamic State
India-Pakistan
Five dead in strife-torn India-held Kashmir
[DAWN] A police officer and four

Lions of Islam

were killed in separate incidents Sunday in India-held

Kashmire

as hundreds of residents clashed with security forces in the region hit by weeks of deadly unrest.

Indian soldiers shot and killed four

Lions of Islam

as they tried to cross the heavily militarised border that divides the disputed Himalayan region between India and Pakistain, an army official claimed.

"They tried to infiltrate into Nowgam sector and were intercepted. Four

Lions of Islam

were killed and their AK rifles were recovered," army

front man

NN Joshi claimed, referring to the area northwest of the main city of Srinagar.

An unknown number of

Lions of Islam

later killed a police officer in Poonch sector south of Srinagar, an officer in the area's police control room told AFP.

Security forces were called in to hunt down the

hard boy

s, sparking a fierce and ongoing gunbattle, the unnamed officer said, without giving more details.

The encounters with

Lions of Islam

came as stone-pelting residents protesting against Indian rule of the region clashed with troops in Pulwana and two other places in the southern

Kashmire

Valley, leaving scores injured,

coppers

said.

A curfew has been lifted from much of the region since protests broke out over the death on July 8 of a popular young rebel leader in a gunbattle with security forces. But the unrest shows few signs of abating, with residents continuing to take to the streets, while schools and most businesses remain closed, hitting the region's economy hard.
Posted by: Fred || 09/12/2016 00:00 || Comments || Link || E-Mail|| [172 views] Top|| File under: Govt of Pakistain Proxies
8 militants die in Rajanpur operation
[Dawn] DERA GHAZI KHAN: Eight suspected militants and an official of the security forces were killed on Saturday during an ongoing combing operation in the mountainous tribal area of Rajanpur along the border between Punjab and Balochistan.

According to the ISPR, the military's public relations wing, the security forces were carrying out the combing operation in the Gayandari area on the provincial border. Several 'feraris' (fugitives) had been arrested and arms and ammunition seized from them, it said.

When contacted, the Rajanpur district coordination officer, who is the senior commandant of the border military police, said the operation against anti-state elements was under way in the tribal area, but he was not authorised to give more details.

The border military police and the Rangers are jointly conducting the operation.

Rajanpur District Police Officer Irfanullah Khan said his department was not taking part in the operation.

It was not clear as to when the operation was launched.

Some people living close to the area claimed that the security forces were using helicopter gunships to evict the militants from their mountainous hideouts.

A military operation was carried out in April in the riverine area of Rajanpur in the aftermath of the killing of seven policemen and kidnapping of 24 others by the 'Chotoo gang' of bandits.

Later, its ringleader Ghulam Rasool Chotoo surrendered along with his 15 accomplices to the military authorities in the Kacha Jamal area.

After the last month's bomb explosion in Quetta in which a large number of lawyers lost their lives, Chief of Army Staff Gen Raheel Sharif held a meeting where it was decided that combing operations would be carried out to eliminate those involved in the attack.

The Punjab government has sought the deployment of Rangers in the province for two months to assist the police and their counterterrorism department.

A summary in this regard has been sent to the chief minister and will be forwarded to the interior minister for approval and deployment of Rangers through the provincial apex committee coordinating the implementation of the National Action Plan against terrorism.

A resident of the Gorchani tribal area told Dawn that Gayandari was located between the Bugti and Mazari areas along the provincial border. He said local rumours had been circulating about the presence of hideouts of Baloch fugitives in the area.

He said reports of shelling on the hideouts were also circulating in the tribal area of Rajanpur.
Posted by: badanov || 09/12/2016 00:00 || Comments || Link || E-Mail|| [203 views] Top|| File under:
Polio official gunned down in Peshawar
PESHAWAR: Gunmen on a motorbike shot dead a senior member of the polio eradication campaign in Peshawar, police said on Sunday, in the latest attack on immunisation teams.

Attempts to eradicate polio in Pakistan have been stunted by militant attacks on inoculation teams that have claimed more than 100 lives since December 2012.

Doctor Zakaullah Khan, a seasoned member of Peshawar's polio vaccination campaign was killed late Saturday when gunmen on a motorbike opened fire near his house, a senior police official told AFP.

Imtiaz Ahmad, a provincial spokesman for the immunisation campaign, also confirmed the killing.

The Jamaatul Ahrar militant group on Sunday claimed responsibility for the attack.

In a statement, sent to AFP, the group's spokesman Ehsanullah Ehsan vowed to carry out more attacks.

Opposition to all forms of inoculation grew after the CIA organised a fake vaccination drive to help track down Al Qaeda's former leader Osama Bin Laden in Abbottabad. He was killed there by US forces in 2011.

Despite the attacks, Pakistan hopes to be removed from the list of polio-endemic countries by 2018 by achieving its goal of no fresh cases for a year. It is one of only two countries in the world where polio, a crippling childhood disease, remains endemic.

In April gunmen shot dead seven policemen guarding a polio vaccination team in Karachi.
Posted by: badanov || 09/12/2016 00:00 || Comments || Link || E-Mail|| [186 views] Top|| File under:
34 suspects arrested in search operations in Lahore, Multan
LAHORE: Police and Counter Terrorism Department (CTD) carried out joint operation in different parts of Lahore on Friday and arrested at least 30 suspects.

The search operation was carried out in Iqbal Town, Misrishah and Engine Shed areas of Lahore during the law enforcement agencies checked the identity documents of the residents and arrested 30 persons who failed to produce and document.

The arrested suspects were shifted to some undisclosed location for further investigation.

On the other hand police also carried out search operation in Shah Rukan-e-Alam area of Multan and arrested four suspects. Police sources said that arms were also recovered from the arrested suspects.
Posted by: badanov || 09/12/2016 00:00 || Comments || Link || E-Mail|| [198 views] Top|| File under:
Iraq
ISIS Top Dawg, 20 others die in Iraqi attack in Duhok
DUHOK – The Chief of Media Operations in the Islamic State (ISIS), Abu Muhammad Furqan, was killed in an attack by Iraqi army forces, officials said on Sunday.

Iraqi security officer Ali Daqqa told ARA News that a special forces unit from the Iraqi army raided a building in the Baaj district where Furqan and other ISIS-affiliated media workers have been hiding.

"At least 20 ISIS media workers and officials were hiding in that building. They were all killed in the operation," the official confirmed.

Abu Muhammad Furqan was responsible for the ISIS media operations, including the production of ISIS propaganda videos. He was the director of the al-Furqan jihadi channel, and an influential member of board at the ISIS-linked Amaq News Agency and the jihadi Naba' newspaper.

Although the death of Furqan came as a shock to the radical group as he used to operate from confidential locations, observers believe that his death won't have a huge influence on the ISIS media machine.

"Dozens of highly trained journalists are working for the extremist group," Iraqi researcher Randa Khalaf told ARA News.

"Of course Abu Muhammad Furqan had gained the trust of the ISIS leadership due to his successful work and commitment to the group's agenda. However, replacing him won't be difficult, as ISIS relies on several media channels to deliver its messages and official statements to its audience worldwide," she said.
Posted by: badanov || 09/12/2016 00:00 || Comments || Link || E-Mail|| [151 views] Top|| File under: Islamic State
18 ISIS Turbans eat dirt in Ninevah
(IraqiNews.com) Nineveh – A local source in Nineveh informed that 18 ISIS fighters were killed and seven others were wounded by an aerial bombardment south of the province.

The source revealed, "Today the international coalition air force bombarded ISIS headquarters in Shura area and Kahara village south of the province, killing 18 ISIS militants and wounding seven others."

The source added, "The airstrike also destroyed five tactical units and a heavy cannon belonging to ISIS."
Posted by: badanov || 09/12/2016 00:00 || Comments || Link || E-Mail|| [181 views] Top|| File under: Islamic State
Anbar Antics: 5 die


Iraqi warbirds hit ISIS positions on Baghdadi Island

(IraqiNews.com) Anbar – A military source in Anbar province informed on Sunday, that the international coalition air force has bombarded a gathering of ISIS members in al-Baghdadi Island, west of Ramadi.

Sharing more detail the source revealed, "The international coalition air force bombarded a gathering of ISIS terrorists in al-Baghdadi Island (90 km west of Ramadi), killing a number of them."

"The bombardment came in preparation for the military operation that will be launched to liberate the islands of Heet and al-Baghdadi in the next few days," the source added.

It may be mentioned that the islands of Heet and al-Baghdadi have been under the control of ISIS since mid-2014, while the coalition air force and the Iraqi Air Force are continuing to target ISIS gatherings and hideouts in the two islands.

5 Iraqi kops die in ISIS attack in Rutba

(IraqiNews.com) Anbar – The Shia militia of al-Hashd al-Shaabi in Haditha announced that five members of the Federal Police were killed in an armed attack launched by ISIS west of Ramadi.

The Intelligence Director of al-Somoud brigade Nazim al-Jaghifi said, "This evening, ISIS attacked the headquarters of the Federal Police 3rd regiment west of Rutba district, killing five members of the Federal Police."

"The victims include the regiment's commander," Jaghifi added.
Posted by: badanov || 09/12/2016 00:00 || Comments || Link || E-Mail|| [172 views] Top|| File under: Islamic State
Baghdad Bomb and Bullet Bulletin: 2 die


2 die in bomb attack in Madain

(IraqiNews.com) Baghdad – A source in the Ministry of Interior revealed that seven persons have been either killed or wounded in a bomb blast in southern Baghdad.

Sharing further details with Iraqi News, the source informed, "An improvised explosive device exploded, at noon today, near a sheep market in Madain district in southern Baghdad, killing two persons and wounding five others."

"Security forces rushed to the area and evacuated the wounded to a nearby hospital and the bodies to the forensic medicine department, and cordoned off the area and barred approaching it," the source added.
Posted by: badanov || 09/12/2016 00:00 || Comments || Link || E-Mail|| [182 views] Top|| File under:
Syria-Lebanon-Iran
Syria Cease-Fire Is Violated After Less Than an Hour
h/t Instapundit


A cease-fire in the Syrian civil war, negotiated by Russia and the United States, officially took effect at sundown on Monday after a weekend of intensified fighting and a vow by the president to retake the entire country.

But less than an hour into the truce, violations were reported. Several residents in the divided northern city of Aleppo said via text message that a government helicopter had dropped explosive cylinders on a rebel-held district. And in the southern province of Dara'a, a rebel faction said in a statement that it had killed four government soldiers.


Why do I've this vision of Lavrov showing a large squeeze bottle of Nuoc Cham up Kerry's proboscis?
Posted by: g(r)omgoru || 09/12/2016 14:26 || Comments || Link || E-Mail|| [629 views] Top|| File under:
Syrian Forces Repel Militant Assault on Quneitra, Kill Nusra Commander
Syrian army soldiers, backed by allied fighters from popular defense groups, managed to thwart an offensive by terrorists on a region in the country's strategic southwestern province of Quneitra, killing an Al-Nusra field commander.

The Syrian Defense Ministry said that Jabhat Fateh al-Sham (formerly known as al-Nusra Front) terrorists launched an attack against the Tal Ahmar area of Quneitra, situated some 60 kilometers (37 miles) south of the capital, Damascus, on Saturday, prompting a fierce gun battle with Syrian soldiers and fighters from popular defense groups.

One of Al-Nusra terrorists' field commanders was killed by Syrian army artillery fire in the northern district of Al-Quneitra.

Scores of terrorists were also killed and injured in the fighting, and a considerable amount of their munitions destroyed.

Israeli military aircraft later carried out a number of airstrikes against Tal Ahmar in the wake of Jabhat Fateh al-Sham's defeat.

Meanwhile, seven Israeli ambulances carried the wounded militants away from Jubata al-Khashab Village in southern Syria to a field hospital inside the Israeli-occupied Palestinian territories to treat them, local media reports said.

There are also reports that Syrian army soldiers have lobbed a barrage of mortar shells at militant positions inside Turnejeh and Jubata al-Khashab villages, leaving seven terrorists dead.
Posted by: badanov || 09/12/2016 00:00 || Comments || Link || E-Mail|| [183 views] Top|| File under: al-Nusra
Syrian rebel forces repel ISIS attack on Hasakah
HASAKAH – Clashes erupted in Syria's northeastern Hasakah province on Sunday after militants of the Islamic State (ISIS) tried to infiltrate into headquarters of the Kurdish-led Syrian Democratic Forces (SDF), military sources reported.

ISIS militants hit a SDF security checkpoint in the vicinity of Shaddadi city south of Hasakah with a car bomb attack, where at least four SDF fighters were injured. Then a group of ISIS militants tried to infiltrate into the SDF headquarters in the area, which led to clashes between the militants and SDF forces.

"Daesh terrorists were trying to storm the SDF headquarters after carrying out a car bomb attack on one of our security checkpoints in Shaddadi suburb," a spokesman for the SDF told ARA News in Hasakah, using another acronym for ISIS. "However, our forces were able to repel the attack after heavy clashes on Sunday evening."

The clashes between the SDF and ISIS reached the villages of Tal Shaer, Fadghami, Kashkash and Ziyanat in the suburbs of Shaddadi.

At least 12 ISIS militants were killed and five others were arrested, while three SDF fighters lost their lives and four others were injured in the clashes, according to informed sources.

In mid February 2016, Kurdish YPG units and allied fighters from the Syrian Democratic Forces (SDF) announced the liberation of Shaddadi city in Hasakah province from the Islamic State's (ISIS) militants, after months of battles with the radical group. ISIS militants had evacuated their headquarters in Shaddadi under heavy bombardment by the Kurdish-Arab alliance of the SDF. "More than 275 ISIS militants were killed and 33 ISIS vehicles were destroyed at the hands of the SDF fighters in the battle for Shaddadi," the SDF spokesman Talal Silo had told ARA News at the time.

The progress came after the SDF units, supported by an air cover from the U.S.-led coalition, cut off the main supply route for the ISIS radical group in al-Hawl near Syria's northeastern border with Iraq. However, since then ISIS has been trying to infiltrate into the area, launching mortars and car bomb attacks. The group uses its bases in Deir ez-Zor province to attack Hasakah.

Furthermore, the SDF alliance had seized control of a key gas facility and main financial resource for the Islamic State (ISIS) radical group in Syria's northeastern Hasakah province in early February, 2016. The western-backed forces regained control of the Jibisa gas facility, located about 12km east of Shaddadi city in southern Hasakah.
Posted by: badanov || 09/12/2016 00:00 || Comments || Link || E-Mail|| [190 views] Top|| File under: Islamic State
Syrian rebel artillery pounds Kurd positions in Afrin
AFRIN – Syrian Islamist rebels bombed the Kurdish town of Afrin northwest of Aleppo province, local sources reported on Sunday.

Militants of the Jabhat Fateh al-Sham, a former al-Qaeda offshoot in Syria, launched a mortar attack on the Jinderis district in Afrin.

At least nine civilians were killed and dozens more were reportedly injured in the attack.

"Over 20 mortar shells fired by the jihadists of Jabhat Fateh al-Sham, formerly known as Nusra Front, hit residential buildings in the Jinderis area on Sunday evening. Most of the casualties were children and women," member of the Kurdish defence force of Afrin, Alwan Sulaiman, told ARA News.

The official said that the attack comes after the Kurdish fighters of the People's Protection Units (YPG) made new gains against Islamist rebel groups in Aleppo countryside.

In the meantime, local rescue teams continued on Sunday midnight to search for survivors under the ruins of the destroyed buildings in Jinderis district.

"We believe that more civilians are still stranded under the rubble. The rescue teams are still working on finding them," media activist Dijwar Omar told ARA News.

"Some of the injured are in critical condition. The death toll may rise in the next few hours, as Afrin suffers from an acute shortage of medical supplies," the source said.
Posted by: badanov || 09/12/2016 00:00 || Comments || Link || E-Mail|| [165 views] Top|| File under: al-Nusra
Kurds, Iranian troops slug it out near Bolfat
ERBIL – At least six members of the Iranian Revolutionary Guards and two Peshmerga fighters were killed in renewed clashes in western Iran, according to officials. Also, Iranian bases near Bokan were attacked by Kurdish Peshmerga forces.


The Kurds do seem to have a lot of enemies right now. Might be a better strategy to have a truce/hudna with one or two while they fight the others...

"A group of our Peshmerga fighters were ambushed by the Iranian forces near the Bolfat area when they were preparing to conduct a series of political activities on Sept. 6," Mouloud Swara, member of Central Committee and Representative of Kurdistan Democratic Party (KDP-I) in UK, told ARA News.

"It started when one of our comrades stepped on a blast mine, which had been planted by Iranian Revolutionary Guards. After the initial explosion, Iranian forces started shelling and shooting at the Peshmerga group," he said.

"The Peshmerga responded to the attack and the fire exchange lasted for at least 20 minutes. The group of Peshmerga succeeded to repel the attack and left the area. As a result of these clashes two Peshmergas named Azad Ali and Amir Nadir were killed and one Peshmerga was injured," Swara reported.

At least six Iranian Revolutionary Guards were killed and four were injured in the clashes.

"Iranian military forces have lately increased their military activities in the western part of the country, especially in Oshnawieh, Sardasht and Piranshahr. Tehran frequently puts pressure on political parties in the Kurdistan Region of northern Iraq, asking them to put pressure on the Iranian Kurdish parties, amongst them our party, to bring an end to their political activities inside Iran," the official told ARA News.

"We cannot bow for any pressure and our struggle will continue until our people enjoy the freedom and rights proclaimed in the International Human Rights declaration. With some 2,000 Peshmerga forces based in remote bordering areas, the KDP-I is historically considered to be the most formidable military organization opposing the Islamic Republic in Tehran," Swara said.

Speaking to ARA News, the head of Foreign Relations in the Democratic Party of Iranian Kurdistan's (PDK-I), Loghman Ahmedi, said that the Peshmergas from the PDK-I also clashed with Iran.

"Our Peshmergas conducted several operations in Bokan yesterday," he said.

The KDP-I is different from the PDK-I. At a 2006 convention, KDP-I members elected Mustafa Hijri as leader, forcing a split that created the KDP-I under the leadership of Khalid Azizi, and the PDK-I under Hijri, the local Kurdish news agency Rudaw reported in 2012.

On 6 September, the PDK-I said its forces carried out two operations against Iranian military bases near the city of Bokan.

"These operations were conducted following a number of terrorist attacks and ambushes against PDK-I's Peshmerga Forces and the party's officials in eastern Kurdistan by Iran's Islamic Revolutionary Guards Corps (IRGC)," the PDK-I said in a statement.

"The Iranian authorities also carried out a wave of executions of Kurdish political prisoners and prisoners of conscience, beside killing Kurdish civilians on a daily basis," the statement added.

Clashes between Iranian Kurdish groups and Iran's IRGC erupted on June 15 and have continued ever since. The Iranian authorities have accused Saudi Arabia of backing the Kurdish groups, but the Kurds have rejected the accusation.

A recent shelling by the Iranian forces on Kurdish areas near the borderline with Iraq has led to the injury of at least five civilians, including three children, and displaced dozens.

Ceng Sagnic, a researcher with the Tel Aviv-based Moshe Dayan Center for Middle Eastern and African Studies, told ARA News that Iranian Kurds are trying to gain a new foothold.

"It [increase in clashes] is mostly because Iranian Kurdish parties are seeking for a renewed foothold in regional politics while Iran's influence is growing rapidly," Sagnic said.

Iranian Kurdish Peshmerga forces are now also benefiting from US-led coalition support for the Kurdish Peshmerga forces in Iraq, receiving training to fight ISIS.

The Associated Press (AP) reported that the Iranian Kurdish group Kurdistan Freedom Party (PAK) is being trained by US-led coalition forces as part of the war against ISIS. They have played a crucial role on the Kirkuk front in repelling ISIS offensives.
Posted by: badanov || 09/12/2016 00:00 || Comments || Link || E-Mail|| [200 views] Top|| File under: Govt of Iran
Who's in the News
33
[untagged]
8
Islamic State
4
Taliban
3
Govt of Pakistain Proxies
3
Sublime Porte
2
Govt of Iran
2
al-Nusra
2
al-Shabaab
1
Govt of Pakistan
1
al-Qaeda
1
Jamaat-ul-Mujahideen Bangladesh
Bookmark
E-Mail Me
The Classics
The O Club
Rantburg Store
The Bloids
The Never-ending Story
Thugburg
RSS Links
Gulf War I
The Way We Were
Bio
Merry-Go-Blog
Hair Through the Ages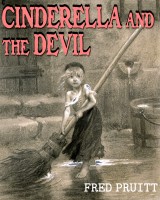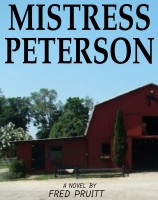 On Sale now!


A multi-volume chronology and reference guide set detailing three years of the Mexican Drug War between 2010 and 2012.

Rantburg.com and borderlandbeat.com correspondent and author Chris Covert presents his first non-fiction work detailing the drug and gang related violence in Mexico.

Chris gives us Mexican press dispatches of drug and gang war violence over three years, presented in a multi volume set intended to chronicle the death, violence and mayhem which has dominated Mexico for six years.
Click here for more information


Meet the Mods
In no particular order...


Steve White
Seafarious
Pappy
lotp
Scooter McGruder
john frum
tu3031
badanov
sherry
ryuge
GolfBravoUSMC
Bright Pebbles
trailing wife
Gloria
Fred
Besoeker
Glenmore
Frank G
3dc
Skidmark
Alaska Paul



Better than the average link...



Rantburg was assembled from recycled algorithms in the United States of America. No trees were destroyed in the production of this weblog. We did hurt some, though. Sorry.
54.172.221.7