-War on Police-
Ohio police urge public to halt Tamir Rice comparisons after cop's fatal shooting of black teen with BB gun
[NYDAILYNEWS] The 13-year-old boy shot and killed by an Ohio cop was carrying a BB gun that looked "practically identical" to a police weapon, authorities said Thursday.

Tyre King was fatally shot when police in Columbus responded Wednesday night to a call about an armed robbery.

Columbus Police Chief Kim Jacobs displayed a photo at a

presser

Thursday of what she said was a "replica" of the BB gun held by Tyre, which had a laser scope on it.

"Our officers carry a gun that looks practically identical to this weapon," she said. "As you can see, it looks like a firearm that could kill you."

Jacobs said officers were responding to a call about armed robbery -- a group was sticking people up for money on the street, and one of them was armed, witnesses told cops.

The black 13-year-old was shot multiple times by Columbus police officer Bryan Mason, who is white. Mason, a nine-year veteran of the department, opened fire when Tyre pulled what appeared to be a weapon from his waistband, police said.

Only later did

Sherlocks

realize it was a BB gun, police said.


Posted by: Fred || 09/16/2016 00:00 || Comments || Link || E-Mail|| [400 views] Top|| File under:
Africa North
Haftar's fighter aircraft carry out four air attacks on Derna
[Libya Observer] Khalifa Haftar


... served in the Libyan army under Muammar Qadaffy, and took part in the coup that brought Qadaffy to power in 1969. He became a prisoner of war in Chad in 1987. While held prisoner, he and his fellow officers formed a group hoping to overthrow Qadaffy. He was released around 1990 in a deal with the United States government and spent nearly two decades in the United States, gaining US citizenship. In 1993, while living in the United States, he was convicted in absentia of crimes against the Jamahiriya and sentenced to death. Haftar held a senior position in the anti-Qadaffy forces in the 2011 Libyan Civil War. In 2014 he was commander of the Libyan Army when the General National Congress (GNC) refused to give up power in accordance with its term of office. Haftar launched a campaign against the GNC and its Islamic fundamentalist allies. His campaign allowed elections to take place to replace the GNC, but then developed into a civil war. Guess you can't win them all...


's warplanes bombed Derna four times on Wednesday and no casualties were reported.


The

front man

of the Derna Shura Council, Hafith al-Dabea, said Haftar's fighter aircraft attacked many locations in Daher al-Hamer, adding that a helicopter for Haftar's militias had also targeted the western entrance of the city.

Haftar's militias have been besieging Derna for months and have been carrying air attacks on the city day and night targeting both vital locations and residential areas amidst a continued suffering among the residents, who were not able to receive

humanitarian aid

nor foods as all efforts to break off the siege went in vain.
Posted by: Fred || 09/16/2016 00:00 || Comments || Link || E-Mail|| [183 views] Top|| File under: Arab Spring
Soldiers killed in mine blast in Benghazi
[Libya Herald] Six soldiers belonging to 115 infantry brigade from Marj are reported to have been killed today in a mine

kaboom

in Benghazi's Gwarsha district.

Intermittent

festivities

have continued in both Gwarsha and Ganfuda, but mines ‐ and snipers ‐ have been the main reason for its slow progress in the area, the Libyan National Army says.

Vast quantities of mines across the east of the country, left unsecured following the revolution, subsequently fell into the hands of

forces of Evil

who have used them in Benghazi, Sirte and other conflict zones.

De-mining experts say they warned the Zeidan government about this nearly four years ago but that it did nothing.


Posted by: Fred || 09/16/2016 00:00 || Comments || Link || E-Mail|| [161 views] Top|| File under: Arab Spring
Bangladesh
Azimpur raid: 2 children handed over to families
[Dhaka Tribune] Two children, who were found at a

Death Eater

den in Azimpur, have been handed over to their respective families.

Pinki, 7, and 10-month-old Ruhi were handed over their families on September 12, Additional Deputy Commissioner (media) Yousuf Ali told the Dhaka Tribune on Thursday.

Police found three children during the raid at Azimpur den on Staurday night.

Transnational Crimes (CTTC) unit captured three suspected female

forces of Evil

during a raid while another killed himself.

Besides, CTTC officials‐ Mahtab, Jahiruddin, Lablu, Ram Chandra Biswas and Shajahan Ali ‐

were maimed

in the incident.

Invetsigators said 14-year-old Tahrim Quaderi alias Rasel, son of dead

Death Eater

Tanvir Quaderi alias Abdul Karim, had attacked police with knife during the raid.
Posted by: Fred || 09/16/2016 00:00 || Comments || Link || E-Mail|| [159 views] Top|| File under: Jamaat-ul-Mujahideen Bangladesh
Europe
Europe colonist briefs
Serbia detains 2 smuggling suspects, 71 migrants

[Ynet] Serbian authorities say that joint police and army patrols have caught 71 migrants and arrested two people smugglers who transported them in vans and cars. A police statement said Thursday that a vehicle carrying 50 migrants was stopped near the border with Bulgaria, while 21 were caught farther west. The two drivers were detained.

Serbian officials said Thursday that migrant pressure on the Balkan country's borders has increased in the past two weeks, with more than 7,500 migrants attempting to cross from Bulgaria and Macedonia since mid-July.

Hungary seeks to aid persecuted Christians around the world

[Ynet] Hungary says it is setting up a special department to coordinate the assistance and rescue of persecuted Christians around the world. Janos Lazar, Prime Minister Viktor Orban's chief of staff, said Thursday that the 10-person office will seek to organize international aid for persecuted Christians when the work of private and nonprofit groups proves insufficient.

Lazar says the new department within the Ministry of Human Resources was inspired by a recent trip the prime minister took to Rome, where he met with representatives of Eastern Christian churches. Lazar says the meetings made clear "there would be a great need for European government organizations to take this issue more seriously." Orban has said that taking in large numbers of Muslim refugees will destroy Europe's Christian identity.

Refugees seek damages from Macedonia over police expulsions

[Ynet] Eight asylum seekers are taking legal action against Macedonia for expelling them back to Greece after a chaotic mass border crossing earlier this year. The migrant advocacy group ProAsyl said it helped the group file a complaint Monday with the Council of Europe's Court of Human Rights. Karl Kopp of the Frankfurt, Germany-based group said Thursday that the asylum seekers were from Syria, Iraq and Afghanistan. He did not disclose their names.

Kosovo Islamic party leader charged with incitement

[Ynet] Prosecutors in Kosovo have brought charges against the leader of the country's only Islamic political party, accusing him of inciting viewers to resist state authority during a television broadcast two years ago. Charges were also filed against four imams in the predominantly secular Muslim state, where authorities are concerned about militant Islamist recruitment after more than 300 people left in recent years to fight in Syria and Iraq.

In a 2014 television broadcast, Fuad Ramiqi, leader of the then recently-founded LISBA party, criticised authorities over the arrest of several imams on incitement charges and said: "We will not remain idle in the face of terror."

Scuffles on Greek Island over Overcrowded Migrant Camp

[AnNahar] Scuffles broke out on the Greek island of Chios, police said Thursday, during a protest by locals demanding the departure of some 3,500 refugees and migrants held there. Riot police were deployed late on Wednesday to keep a crowd of 800 people from approaching two migrant camps, a police source told Agence France Presse.

There are now over 60,000 refugees and migrants in Greece, most of them seeking to travel to Germany and other affluent EU countries. But they are unable to do so after a succession of eastern European and Balkan states shut their borders earlier this year.

Brawls are common in the eastern Aegean island camps facing Turkey, with many desperate to avoid being returned to Turkey or their home countries after spending a small fortune and risking their lives trying to escape poverty and persecution. Another row between African and Afghan migrants broke out late on Wednesday in a camp on the island of Lesbos, ANA said.

235,000 Migrants Ready to Head from Libya to Italy

[AnNahar] Some 235,000 migrants in Libya are ready to make the dangerous Mediterranean crossing to Italy as soon as the opportunity arises, UN envoy Martin Kobler said in an interview published Thursday.

According to Italy's interior ministry, nearly 128,400 migrants have arrived via the Mediterranean since the start of the year -- which is a five percent jump over the same period in 2015.

Belgium Seeks Shopkeeper Help in Foiling Attacks

[AnNahar] Belgian authorities are preparing guidelines for shopkeepers on how to report suspicious customers to the police in order to foil potential terror attacks, an economy ministry spokesman said on Thursday.

The ministry is drawing up a manual telling owners of businesses such as pharmacies, paint shops and hardware stores what to do if a customer acts suspiciously, such as buying a large quantity of products that could be used to make homemade explosives.

"Shopkeepers are asked to report thefts, disappearances of products or purchases in abnormal quantities," economy ministry spokesman Etienne Mignolet told AFP.

"If there is a suspicious transaction, shopkeepers are urged to inform the police," he added. "Our main objective is to stop the criminal use of home-made explosives."

Explosives made from shop-bought chemical products were used by jihadists in the November 2015 Paris attacks and the March 22 attacks in Brussels. In May, a court found that a Belgian terror cell raided by police in January 2015 had large quantities of chemical products used to make TATP, the homemade explosive used by Islamic State terrorists in the Paris and Brussels attacks.

Certain products such as acetone, fertilizer and sulfuric acid are treated as suspicious if bought in large quantities. Shopkeepers are also expected to inform police if a customer is unable to explain how he or she will use the chemicals, pays using an unusual method of payment or is unwilling to provide proof of identity or address.

Shopkeepers could incur fines of up to 600,000 euros ($673,932), or a prison sentence of between one and five years if they fail to inform the police about a suspicious transaction.

Egypt's navy foils irregular immigration attempt of 440 people

[AlAhram] Egypt's navy managed to foil two irregular immigration attempts of 440 people through the Mediterranean Sea during the Eid Al-Adha holiday, the Egyptian armed forces announced.

The navy stopped a fishing boat carrying 198 people from different nationalities in addition to its seven-member crew in the northern city of Burullus in Kafr Al-Sheikh governorate. The navy also stopped a fishing boat carrying 242 people from different nationalities and its five-members crew in the northern city Ras El-Hakima, Marsa Matrouh governorate. Both fishing boats were led to Abu-Kir naval base in Alexandria where the 440 people received medical care and were referred to prosecution.

In recent years, thousands of refugees and migrants have attempted to cross the Mediterranean in search of better jobs and opportunities. Hundreds have been arrested in Egypt for attempting to migrate irregularly.
Posted by: trailing wife || 09/16/2016 01:11 || Comments || Link || E-Mail|| [193 views] Top|| File under:
Home Front: WoT
Jewish ex-con arrested for arson at Florida mosque
[IsraelTimes] Man attended a Port St. Lucie synagogue for about a month last year but was not known in the community

A 32-year-old Florida man has been jugged
You have the right to remain silent...
and is facing a charge of arson and hate crime in a fire that heavily damaged a mosque that Orlando nightclub gunman Omar Mateen


... the Afghan-"American" who decided he was a soldier of the Caliphate and shot fifty unarmed people to death in a Florida gay bar he used to frequent...


attended, authorities announced Wednesday.

Joseph Michael Schreiber was arrested without incident Wednesday afternoon and was being interrogated by

Sherlocks

looking into the fire set late Sunday at the Islamic Center of Fort Pierce, said Maj. David Thompson of the St. Lucie County Sheriff's Office.

Thompson told a news conference that Schreiber was taken into custody on a street in Fort Pierce by authorities acting on tips from members of the community and aided by surveillance video taken from the mosque and elsewhere. He said the arson charge, coupled with a hate crime enhancement under Florida law, carries a sentence of up to 30 years in prison.

Thompson said detectives were still questioning Schreiber on Wednesday evening, and he didn't say if Schreiber had a lawyer.

The fire was set late Sunday on the 15th anniversary of the 9/11 terror attacks. The blaze also coincided with the

Moslem

holiday Eid al-Adha. No one was injured in the blaze, which burned a 10-by-10-foot hole in the roof at the back of the mosque's main building and blackened its eaves with soot.

Thompson said a search warrant was executed at Schreiber's home, where

Sherlocks

reported finding evidence linked to the arson, as well as anti-Islamic social media posts.

A July post placed on Facebook by Schreiber, who is Jewish, stated that, "IF AMERICA truly wants peace and safety and pursuit of happiness they should consider all forms of ISLAM as radical. ... ALL ISLAM IS RADICAL, and should be considered TERRORIST AND CRIMANALS (sic) and all hoo (sic) participate in such activity should be found guilty of WAR CRIM (sic) until law and order is restored in this beautiful free country."

Wilfredo Amr Ruiz, a

front man

for the Council on American-Islamic Relations
... the Moslem Brüderbund's American arm ...
Florida, said Schreiber "obviously doesn't know about the efforts our community is engaged in with our cousins, the Jews, not only in Florida but throughout the nation."

Omar Saleh, an attorney for CAIR


...designated a terrorist group by the UAE...


, described both Schreiber and Mateen as "degenerates" and "punks."

"Just like on June 12, when I was stressing that Mateen's actions do not speak on behalf of Islam, I know that whatever religion Mr. Schreiber is, his actions do not speak on behalf of his religion," Saleh said.

Mateen was killed by police after opening fire at the Pulse nightclub on June 12 in a rampage that left 49 victims dead and 53

maimed

. He professed allegiance to the Islamic State
...formerly ISIS or ISIL, depending on your preference. Before that al-Qaeda in Iraq, as shaped by Abu Musab Zarqawi. They're very devout, committing every atrocity they can find in the Koran and inventing a few more. They fling Allah around with every other sentence, but to hear the pols talk they're not really Moslems....
group. His father is among roughly 100 people who attend the mosque.

Schreiber was previously sentenced twice to state prison for theft, according to records from the Florida Department of Corrections. The records show he served his first sentence from March 2008 to July 2009 and his second from June 2010 to August 2014.

A weekend surveillance video from the mosque showed a man on a

cycle of violence

approaching the building with a bottle of liquid and some papers, then leaving when there was a flash and shaking his hand as though he may have burned it, Thompson said. The first 911 calls were made about 45 minutes later after the fire had spread to the attic. It took about four-and-a-half hours for firefighters to extinguish the blaze.

Rabbi Bruce Benson, a chaplain with the Port St. Lucie Police Department, was outside Schreiber's home Wednesday night. He said Schreiber attended his Temple Beth El Israel synagogue for about a month last spring to study the Torah, but left little impression, and no indication that he might act violently in the future.

Benson said Schreiber's father showed up at his office Wednesday afternoon after his son was arrested, even though he wasn't a member of his synagogue.

"I guess he didn't know where else to go," Benson said, adding that Schreiber's parents are "shocked, just like any of us would be if it were our child."

Benson said his Reform synagogue, Temple Beth El Israel, has tried unsuccessfully in the past to reach out to the mosque.

"We would welcome the opportunity," Benson said. "They're a community feeling under attack. If we could all talk a bit, maybe things like this wouldn't have to happen."


So much for the efforts of the Muslim community as exemplified by the Mateen family's mosque to engage with their cousins, the Jews...

The fire was part of an escalating series of threats and violence perpetuated against the mosque and its members, Ruiz said. He said the mosque began receiving threatening phone calls shortly after the Pulse massacre. And in July, he said, a member was punched in the face as he arrived for morning prayers.

Sunday's fire has left the mosque's members "saddened and scared," said assistant imam Hamaad Rahman.

Suspected Florida mosque arsonist confesses to crime

[IsraelTimes] An ex-convict who posted anti-Islamic rants online confessed to setting fire to a mosque that the Orlando nightclub shooter occasionally attended, and said he was embarrassed by the crime, according to an arrest affidavit released Thursday.

St. Lucie County sheriff's detectives writes in the affidavit that after Joseph Michael Schreiber was tossed in the slammer
Maw! They're comin' to get me, Maw!
Wednesday, he told detectives that he had set the fire at the Islamic Center of Fort Pierce on Sunday, the 15th anniversary of the September 11 terrorist attacks.

Schreiber, 32, told detectives he never intended to hurt anyone.
Posted by: trailing wife || 09/16/2016 00:00 || Comments || Link || E-Mail|| [265 views] Top|| File under:
India-Pakistan
2 political workers killed in landmine blast in Balochistan
QUETTA: Two people were killed in a landmine explosion in Balochistan's restive Naseerabad district on Wednesday, it has been learnt.

The incident happened when a motorbike hit a landmine planted on the roadside in Puleji area of Naseerabad district, police officials said.

The officials said the victims Ghullam Rasool Gola and Mehmood Gola, the workers of Pakistan People's Party, were travelling on their motorbike when it hit the landmine.

Ghullam Rasool died on the spot while Mehmood succumbed to his injuries on the way to hospital.

Following the blast, police personnel reached the spot as investigation into the incident went underway. There was no immediate claim of responsibility for the attack.

In the meantime, PPP's Central Executive Committee member Mir Sadiq Umrani strongly condemned the incident and demanded of the provincial government to bring the perpetrators to book.

Militants in the area have been targeting vital national installations and security forces for more than a decade.
Posted by: badanov || 09/16/2016 00:00 || Comments || Link || E-Mail|| [145 views] Top|| File under:
Pakistani Taliban Target Shia Mosque On Eid Day
[NEWSWEEKPAKISTAN] A

jacket wallah

injured four

coppers

, one critically, outside a Shia mosque in southern Pakistain in an attack claimed by the Pak Taliban as the country marked the beginning of the religious festival Eid al-Azha on Tuesday.

The incident occurred in Shikarpur in Sindh province, the same district where at least 61 were killed in a

suicide kaboom

on another Shia mosque in 2015.

Officials said two suicide bombers tried to enter the Khanpur Imambargah


...since Pakistain is very religiously correct, Shia Moslems can't call their houses of worship 'mosques,' which are reserved for Sunnis. It's not clear if imambargahs are used for explosives storage like mosques are...


but were intercepted by police. "Four of our men are injured of whom one is critical," said Umar Tufail, a senior local police officer. He added doctors were also trying to save the life of the other suspected bomber, who was injured when the first one went kaboom! but failed to detonate himself.

"The attackers came as the worshippers were gathering to offer Eid prayers. Police were able to stop him at the gate outside the mosque," A. D. Khawaja, chief of police for Sindh province said.

Worshippers overpowered the second would-be suicide bomber as the police were reeling from their injuries, he added.

A faction of the Pak Taliban, Jamaat-ul-Ahrar,

grabbed credit

for the attack in a statement sent to media. Spokesman for the group Ehsanullah Ehsan


...formerly the front man for the Pak Taliban, now the lips and tongue of the Jamaatul Ahrar splinter group in Mohmand Agency...


said it was a part of an operation that would be spread to every area of the country.
Posted by: Fred || 09/16/2016 00:00 || Comments || Link || E-Mail|| [501 views] Top|| File under: Jamaat-ul-Ahrar
Iraq
ISIS deploys spushul battalion near Mosul
Special because it is company sized, I bet


(IraqiNews.com) Nineveh – A local source in Nineveh province informed on Thursday, that the ISIS has deployed an elite security formation founded by its leader Abu Bakr al-Baghdadi at the entrances to Mosul because it fears of a domestic collapses.

Sharing details the source said, "ISIS deployed the 'Gray Battalion'- an elite security formation, founded by al-Baghdadi, at the main entrances of Mosul to oversee the processes of inspection of vehicles and people. "

"What is known as the Islamic Police, whose task is to supervise the checkpoints near Mosul, handed over the task to the Gray Battalion," further added the source seeking anonymity.

The source noted that "the deployment of the Gray Battalion comes from the existence of serious concerns of the occurrence of an internal collapse in the ranks of the ISIS."
Posted by: badanov || 09/16/2016 00:00 || Comments || Link || E-Mail|| [178 views] Top|| File under: Islamic State
Kurds drive back ISIS attack near Tuz Khurmatu
(IraqiNews.com) Kirkuk – A source in the Peshmerga forces stationed in Tuz Khurmatu district revealed that they have thwarted an ISIS attack.

"Some ISIS members yesterday tried to approach the front lines of the Peshmerga forces near Zarka area, west of Tuz Khurmatu. The Peshmerga forces repulsed the attack and forced the ISIS members to flee."

"The ISIS received a lot of casualties. But no one from our side received any injuries," the source added.
Posted by: badanov || 09/16/2016 00:00 || Comments || Link || E-Mail|| [152 views] Top|| File under: Islamic State
Salahuddin Combat Courier
Iraqi forces repel ISIS attack on oilfield

(IraqiNews.com) Salahuddin – A security source in Salahuddin province informed on Thursday, that security forces backed by al-Hashed al-Shaabi fighters foiled an ISIS attack east of Tikrit.

Sharing details the source said, "A unit of the Oil Police Force, supported by al-Hashed al-Shaabi members, thwarted an ISIS attack which was targeted on Ajil oil field, 20 km east of Tikrit. ISIS suffered severe casualties in the attack."

"A large force of al-Hashed al-Shaabi went to Ajil oil field to assign the security forces, which led to the escape of ISIS militants," the source added.
Posted by: badanov || 09/16/2016 00:00 || Comments || Link || E-Mail|| [159 views] Top|| File under: Islamic State
Anbar Antics: 13+ die


4 ISIS leaders die in firefight in Qaim

(IraqiNews.com) Anbar – A source in Jazeera Operations Command in Anbar province informed that armed men killed four ISIS leaders in central Qaim.

Sharing more details with Iraqi News, the source revealed, "Unidentified gunmen attacked an ISIS gathering at al-Moalmeen neighborhood in central Qaim, using light and medium weapons."

"In the attack, four ISIS leaders, including the official of Diwan al-Hisba in Qaim Abu Ibrahim al-Mohajer was killed. The gunmen also set fire to a vehicle of ISIS and seized weapons and communication devices, before fleeing to an unknown destination," the source added.

The source also revealed that the ISIS militants prevented the residents of Qaim from approaching the area of incident, and also raided and searched the houses and nearby buildings to search for the gunmen.

Iraqi forces repel ISIS attack on kop shop in Ramadi

(IraqiNews.com) Anbar – A security source in Anbar province informed on Thursday, that a men from the provincial police foiled an ISIS attack on a checkpoint to the west of Ramadi.

Sharing details the source said, "ISIS launched an attack on a security point west of Ramadi, on the international highway."

"Clashes erupted between the security point forces and the ISIS militants, in which a number of ISIS men were killed and forced the rest to flee," further added the source seeking anonymity.

The security points and the headquarters of the federal police, border guards and police of Anbar, in the recent past have witnessed several attacks by ISIS.

9 ISIS Baddies join the Choir Invisible in Hell

(IraqiNews.com) Anbar – A well placed source in Anbar Operations Command declared that nine ISIS members were killed in the explosion of a booby-trapped vehicle while they were trying to equip it with explosives. The incident took place west of Anbar.

Sharing more details the source revealed, "A booby-trapped vehicle exploded, this morning, while ISIS members were trying to equip it with explosives inside an explosives factory in Rawa district, destroying the factory completely and killing nine ISIS members."

"ISIS prevented the civilians from approaching the destroyed factory for concealing the losses," the source added.
Posted by: badanov || 09/16/2016 00:00 || Comments || Link || E-Mail|| [156 views] Top|| File under: Islamic State
Baghdad Bomb and Bullet Bulletin: 2 die


Iraqi security forces dismantle ISIS cell

(IraqiNews.com) Baghdad – A well placed source in Baghdad has revealed that the security forces dismantled an ISIS cell that was planning to launch a series of suicide attacks in Baghdad during Eid al-Adha.

Sharing more details, the source informed, "Intelligence information indicated that ISIS is intending to target the crowded areas in Baghdad during Eid al-Adha with suicide bombers."

"The security forces managed to arrest ISIS member Abu Mohamed al-Iraqi in Taji district in northern Baghdad who cooperated with the security forces and shared the locations of other militants, who were later arrested by the security forces and dismantled the terrorist cell," the source added.

Iraqi forces seize ISIS munitions cache

(IraqiNews.com) Baghdad – Baghdad Operations Command announced arresting a number of suspects and seizing explosive belts, grenades and IEDs in Baghdad in the last 24 hours.

The command in a statement, said, "Forces of the 25th brigade's 1st Regiment conducted a search operation in Albu Awsaj in southern Baghdad, and discovered 22 mortar shells, 17 detonator, a rocket, two grenades and 5 kilograms of explosives."

"The security forces also seized two IEDs in al-Abeid area, mortar shell in al-Karaghoul area in southern Baghdad, in addition to seven explosive belts, six thermal bombs and 13 mortar shells in Amiriyah Fallujah in western Baghdad," the statement added.

The command also revealed that its forces managed to arrest a number of suspects in the last 24 hours in different areas of Baghdad.

2 soldiers die in bomb attack in Doura

(IraqiNews.com) Baghdad – A well placed source in the Ministry of Interior, Iraq informed on Thursday that in a bomb blast targeted on an army patrol to the south of Baghdad, killed two army personnel and injured five others.

"The bomb exploded on Thursday evening, targeting an Iraqi army patrol at Arab Jabour village in Doura, to the south of Baghdad. Two army personnel were killed and five others injured. The army vehicle was also damaged severely," the source said seeking anonymity.

"Ambulances rushed to the area and transported the wounded to a nearby hospital and the bodies of the deceased to the forensic department. The security forces later cordoned off the area," further said the source.
Posted by: badanov || 09/16/2016 00:00 || Comments || Link || E-Mail|| [141 views] Top|| File under: Islamic State
Southeast Asia
Indonesia Captures Key Militant in IS-Linked Group
[AnNahar] Indonesian security forces Wednesday captured a senior member of an Islamic State
...formerly ISIS or ISIL, depending on your preference. Before that al-Qaeda in Iraq, as shaped by Abu Musab Zarqawi. They're very devout, committing every atrocity they can find in the Koran and inventing a few more. They fling Allah around with every other sentence, but to hear the pols talk they're not really Moslems....
-linked

krazed killer

network once headed by the country's most wanted

holy warrior

, police said.

Muhammad Basri, from the Eastern Indonesia Mujahideen,


...with this capture down to thirteen members, unless they've had another shipment of Uighers from China...

was caught in a joint operation between the police and military in Poso district, on rugged Sulawesi island, while another member of the group was

rubbed out

.


...not thirteen, then, but twelve. How nice!

"He was caught on Poso's south coast this morning," police

front man

Boy Rafli Amar told Agence

La Belle France

Presse, adding he had been taken to a nearby city.

It came two months after the group's leader and Indonesia's most wanted

holy warrior

, Santoso, was

rubbed out

by troops, ending a years-long hunt for the Islamic State (IS) group supporter.

His death was a major victory for authorities in the world's most populous

Moslem

-majority country. Santoso and his group were responsible for deadly attacks on domestic security forces and had trained

faceless myrmidons

from around the archipelago.

Basri had been the deputy leader of the Eastern Indonesia Mujahideen, which has been hiding out in the jungles of Sulawesi for years but now has just a handful of members.

He was seen as a successor to Santoso, although it is not clear if he had officially taken over leadership of the group.

After Indonesia suffered a string of Islamic

holy warrior

attacks in the early 2000s, including the 2002 Bali bombings that killed more than 200 people, authorities launched a crackdown that weakened the most dangerous networks.

But Santoso repeatedly evaded attempts to capture or kill him, with the long-haired, gun-toting

krazed killer

regularly appearing in videos urging

gunnies

to launch attacks.

The picture changed recently, with other IS-linked cells on the main island of Java considered a greater threat.
Posted by: trailing wife || 09/16/2016 00:00 || Comments || Link || E-Mail|| [192 views] Top|| File under: Islamic State
Syria-Lebanon-Iran
Syrian Army, Hezbollah ambush ISIS terrorists crossing the border
[ALMASDARNEWS] The Syrian Arab Army (SAA), backed by Hezbollah, carried out a successful ambush against the Islamic State
...formerly ISIS or ISIL, depending on your preference. Before that al-Qaeda in Iraq, as shaped by Abu Musab Zarqawi. They're very devout, committing every atrocity they can find in the Koran and inventing a few more. They fling Allah around with every other sentence, but to hear the pols talk they're not really Moslems....
of Iraq and al-Sham (ISIS) today, striking the latter near the Jaroud Jarajeer border-crossing into

Leb

.

According to a military source, the Syrian Armed Forces and Hezbollah carried out the assault near the border village of Ma'ber Abu Hadeej in the Qalamoun Mountains.

This surprise attack by the Syrian Arab Army and Hezbollah resulted in the death of a number of terrorists, along with the destruction of their armored vehicle.

The ISIS

forces of Evil

that were attempting to enter Syria today were likely heading towards the eastern slopes of the Qalamoun Mountains, where their comrades are currently engaged in a fierce battle against Jaish al-Islam

...Liwa al-Islam (Brigade of Islam) was established by Zahran Alloush, the son of Saudi-based religious scholar Abdullah Mohammed Alloush, after Syrian authorities released him from prison in mid-2011 where he had been serving time for his Salafist activism. The group claimed responsibility for carrying out the July 2012 Damascus bombing that killed Defense Minister Dawoud Rajiha, Deputy Defense Minister Asef Shawkat, and Assistant Vice President Hassan Turkmani. It was a driving force behind actions in the Damascus region. It cooperated and conducted joint operations with al-Nusra. In Sptember 2013 Saudi Arabia engineered Liwa al-Islam's merger with fifty other more or less Salafist groups as a counterweight to al-Nusra, which the Learned Elders of Islam considered was growing too powereful...
.


Posted by: Fred || 09/16/2016 00:00 || Comments || Link || E-Mail|| [225 views] Top|| File under: Islamic State
38 ISIS Turbans smoked near Hasakah
[ARA News] HASAKAH – Clashes broke out between Kurdish forces of the People's Protection Units (YPG) and Islamic State (ISIS) militants in Syria's northeastern Hasakah Governorate, military sources reported on Thursday.

At least 38 ISIS militants and nine YPG fighters were killed in the skirmish. Five ISIS radicals were subsequently arrested near the Shaddadi City, in Hasakah's southern countryside.

"Daesh terrorists attacked our basis near Shaddadi by carrying out three car bomb attacks," YPG fighter Hajar Osman told ARA News, using an Arabic acronym for ISIS.

"Then clashes broke out between our [YPG] forces and Daesh militants in the villages of Keshkesh and Zenat in Shaddadi suburb. We forced the group to withdraw after killing 38 terrorists and arresting five others," the source said.

ISIS militants reportedly withdrew towards their bases in Deir ez-Zor Governorate, eastern Syria.

The YPG leadership said that their forces seized four ISIS vehicles and a great deal of ammunition after the clashes.
Posted by: badanov || 09/16/2016 00:00 || Comments || Link || E-Mail|| [176 views] Top|| File under: Islamic State
Terror Networks
The Beatings Will Continue: Iraqi and Syrian Edtions


ISIS notices they're up to their asses in alligators

(IraqiNews.com) Nineveh – Well placed sources in Nineveh revealed that ISIS has declared a state of emergency in Mosul and withdrew all its patrols from streets, after the outfit suffered great losses in several areas in Qayyarah, Sharqat and Bashiqa.

Sharing further details with Iraqi News, the sources informed, "The international coalition airstrikes on Tuesday and Wednesday, destroyed gatherings points and headquarters of ISIS in the forest areas in Mosul, and also destructed an ISIS headquarters in al-Imam al-Azam College."

"ISIS have panicked after the waves of assassinations and have begun to cut off the main roads to the residential neighborhoods, after declaring a state of emergency in the city," the sources added.

ISIS kills woman who threw stones at them

(IraqiNews.com) Baghdad – Senior al-Hashed al-Shaabi leader Jabbar Maamouri informed on Thursday, that a woman in Sharqat was killed by ISIS for she hurled stones at a detachment of the outfit, avenging the death of her son who was killed by he outfit itself.

In a statement issued to the media, Mamouri said, "A woman in Sharqat was killed by the ISIS after she hurled stones at the members of the outfit as they had killed her only son right in front of her eyes. The lady, her son and few others were trying to escape from Sharqat when they came face-to-face with ISIS militants."

It may be mentioned here that ISIS executes persons trying to flee Sharqat almost daily. Dozens of bodies lie in open along the paths and due to this, the paths have turned into a sort of open grave.

7 wimmin beaten in Raqqa

[ARA News] RAQQA – Militants of the Islamic State (ISIS) arrested seven women in Syria's northeastern Raqqa province, activists reported on Thursday.

The women, who were arrested on suspicions of leaking security information about the group's movements in Raqqa to the US-led coalition, were publicly flogged by ISIS extremists.

The ISIS-led Hisba Police raided a number of houses in the Rumela district of Raqqa and arrested more than 10 civilians.

"Among the arrestees were seven women, who were flogged in front of hundreds of people in central Raqqa on Thursday evening, after the Sharia Court accused them of cooperating with the US-led coalition and rival groups," local media activist Aiman al-Issawi told ARA News.

A statement by the ISIS Sharia Court of Raqqa claimed that the arrested women have been involved in leaking security information about the Islamic State's military movements to the "crusader coalition"–in reference to the US-led coalition that has been bombing ISIS positions across Syria and Iraq for over two years.

"At least four other civilians were detained by ISIS militants, but the group has not yet revealed what their charges were," al-Issawi reported.

The extremist group has recently arrested and beheaded dozens of civilians under the pretext that they have cooperated with coalition forces against the ISIS self-declared Caliphate.
Posted by: badanov || 09/16/2016 00:00 || Comments || Link || E-Mail|| [177 views] Top|| File under: Islamic State
Who's in the News
30
[untagged]
10
Islamic State
7
Arab Spring
3
Govt of Syria
2
Sublime Porte
2
Govt of Iran
2
Taliban
2
Jamaat-ul-Mujahideen Bangladesh
1
Muslim Brotherhood
1
Commies
1
Govt of Pakistain Proxies
1
Jamaat-ul-Ahrar
Bookmark
E-Mail Me
The Classics
The O Club
Rantburg Store
The Bloids
The Never-ending Story
Thugburg
RSS Links
Gulf War I
The Way We Were
Bio
Merry-Go-Blog
Hair Through the Ages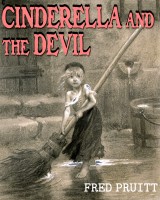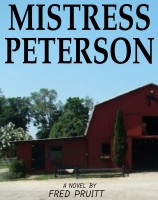 On Sale now!


A multi-volume chronology and reference guide set detailing three years of the Mexican Drug War between 2010 and 2012.

Rantburg.com and borderlandbeat.com correspondent and author Chris Covert presents his first non-fiction work detailing the drug and gang related violence in Mexico.

Chris gives us Mexican press dispatches of drug and gang war violence over three years, presented in a multi volume set intended to chronicle the death, violence and mayhem which has dominated Mexico for six years.
Click here for more information


Meet the Mods
In no particular order...


Steve White
Seafarious
Pappy
lotp
Scooter McGruder
john frum
tu3031
badanov
sherry
ryuge
GolfBravoUSMC
Bright Pebbles
trailing wife
Gloria
Fred
Besoeker
Glenmore
Frank G
3dc
Skidmark
Alaska Paul



Better than the average link...



Rantburg was assembled from recycled algorithms in the United States of America. No trees were destroyed in the production of this weblog. We did hurt some, though. Sorry.
34.234.76.59