-War on Police-
Gunman ambushes Philadelphia cop
[FOXNEWS] A gunman shot a Philadelphia police sergeant in an ambush late Friday and then went on a shooting rampage that left three people and a University of Pennsylvania police officer wounded and a woman dead before he was killed, authorities said

Philadelphia police commissioner Richard Ross Jr. told a press conference early Saturday that two shooting victims were in critical condition, while the law enforcement officials were in stable condition.

Officials did not disclose the suspect's motive or his identity. However, Fox29 reported that a note written by the suspect expressed hatred of police officers.

The shooting happened at around 11:20 p.m. in West Philadelphia, a few blocks from the University of Pennsylvania campus.

Ross said the violence began when the suspect approached Sgt. Sylvia Young, a 19-year veteran of the force, as she sat in her police car and opened fire. The commissioner said that Young was shot up to eight times and some of the shots were deflected by her bulletproof vest.

"It is absolutely amazing that she is here [alive]," Ross said, adding that the suspect did not say anything before he opened fire.

Officials said the suspect fled, then shot into a nearby bar. Ross said two people were injured there--a bar security guard who was shot in the left leg and a woman who the suspect used as a human shield before shooting her in the leg.

As police gave chase, Ross said the suspect fled again and shot into a nearby car, striking a man and woman in the chest. Police say the woman died and the man was in critical condition.

At that point, Ross said the suspect was chased into an alley by two police officers and 56-year-old Eddie Miller, a retired cop who is part of the University of Pennsylvania police force. Miller was wounded.

The gunman was shot and killed in the alley.
Posted by: BrerRabbit || 09/17/2016 05:47 || Comments || Link || E-Mail|| [348 views] Top|| File under:
Africa Horn
Somali army, al-Shabaab fighting kills 5, injures 6
[AA.TR] At least five people were killed and six others

maimed

after fighting between the Somali National Army (SNA) and al-Shabaab



... Somalia's version of the Taliban, functioning as an arm of al-Qaeda...




bully boyz

on Friday.

Violence broke out in el-Wak city in the southwestern Somali region of Gedo, close to the Kenyan border.

Idris Hasan, an eyewitness told Anadolu Agency: "The fighting began after al-Shabaab raided the SNA military base in town. We heard

kaboom

s and heavy gunfire followed by heavy fighting."

Mohammed Hussien Alqadi, deputy chief of the Gedo region, told Anadolu Agency by phone that two SNA officers -- identified as Adan Koronto and Salah Diin -- were killed in the fighting. The remaining fatalities were civilians.

The

bully boyz

have reportedly taken hold of el-Wak but the current situation remains unclear.

On Jan. 15 this year al-Shabaab attacked African Union


...a union consisting of 53 African states, most run by dictators of one flavor or another. The only all-African state not in the AU is Morocco. Established in 2002, the AU is the successor to the Organisation of African Unity (OAU), which was even less successful...


peacekeeping forces in el-Ade town, near el-Wak.
Somali army, al-Shabaab fighting kills 5, injures 6

Al-Shabaab claimed after that raid they had killed over 65 Kenyan military personal operating under AMISOM.

Elsewhere, a senior al-Shabaab commander was killed Friday in a joint operation carried out by Somali forces and AU troops in southern Somalia, AMISOM said.

AMISOM forces struck a training camp in Awdhegle town in the Lower Shebelle region where they killed several fighters and seized weapons, according to AMISOM

front man

, Col. Joe Kibet, who spoke to Somali news agency SONNA.

"The chief commander of al-Shabaab for the town, Mohammed Hassan, was killed, others injured and some weapons recovered by our forces and the SNA today," Kibet said.

The SNA, backed by AU troops, has stepped up operations against al-Shabaab ahead of Somalia's upcoming elections scheduled to take place at end of this year.

Al-Shabaab has also been behind deadly attacks in Kenya and Uganda, which both contribute troops to the AU peacekeeping force in Somalia.


Posted by: Fred || 09/17/2016 00:00 || Comments || Link || E-Mail|| [193 views] Top|| File under: al-Shabaab
Five dead as key town falls to Shaboobs
Not near extinction after all?

MOGADISHU – Heavily armed fighters from Al Shabaab have launched deadly attack on Somali army base outside Elwak town near Kenya border, witness said on Friday. The militants were reportedly armed with BKM machine-guns, AK47s and RPGs have assailed the army camp and killed at least 5 soldiers, a witness said who asked to be unnamed.

Initial reports say that police boss identified as Aden Koronto was among the slain soldiers by Al Shabaab.

He added seven Kenyan Defense Forces (KDF) vehicles that were recently seized by Al Shabaab were involved in the attack.

The town fell into Al Shabaab hands after military forces have withdrawn from the town of Elwak and retreated towards Kenyan border.

The seizure of the town after militant commanders started lecturing to the local residents and called on villagers to be stable.

The residents whom we spoke to the phone have expressed deep concern over fresh attacks by Somalia army along with Kenyan forces, in a bid to liberate the town.

The town was heavily shelled by Kenyan forces based near the border.

Somalia and Kenyan forces are reportedly preparing an operation against Al Shabaab militants, who took control of Elwak town.

No word from government officials over the attack on military base in Somalia's Elwak town in Gedo region.
Posted by: Steve White || 09/17/2016 00:00 || Comments || Link || E-Mail|| [165 views] Top|| File under: al-Shabaab
Shaboob #3 gob-smacked in southern Somalia
Troops from the African Union Mission in Somalia (AMISOM), alongside the Somalia National Army (SNA), have killed a senior commander of the Al-Shabaab Islamist group during an operation in southern Somalia.

AMISOM force spokesperson, Joe Kibet, told Xinhua on Friday that Mohamed Hassan, the Al-Shabaab commander for Awdhegle town, was killed on Thursday evening.

"AMISOM forces together with SNA carried out operation in Awdhegle town on Thursday evening where they killed chief commander of Al-Shabaab for the town, injured others and recovered weapons," Kibet said.

Kibet didn't reveal if there were casualties on the joint forces which have stepped up their fight against Al-Shabaab militants who stage frequent attacks in the Horn of Africa nation. Kibet said the joint forces were ready to conduct more operations against Al-Shabaab militants in the south and central regions of Somalia.
Posted by: Steve White || 09/17/2016 00:00 || Comments || Link || E-Mail|| [158 views] Top|| File under: al-Shabaab
Africa North
Indian academics held in Sirte freed; US air strikes against IS continue
[Libya Herald] Two Indian academics at the University of Sirte who were kidnapped by the so-called Islamic State
...formerly ISIS or ISIL, depending on your preference. Before that al-Qaeda in Iraq, as shaped by Abu Musab Zarqawi. They're very devout, committing every atrocity they can find in the Koran and inventing a few more. They fling Allah around with every other sentence, but to hear the pols talk they're not really Moslems....
over a year ago have been freed along with four other captives ‐ a north Korean doctor and his wife and two Libyans.

The two academics, English language Professor T. Gopalakrishna and C. Balaramishan, who taught computer science, were

kidnapped

along with two other Indian colleagues from the university while driving to Tripoli


...a confusing city, one end of which is located in Lebanon and the other end of which is the capital of Libya. Its chief distinction is being mentioned in the Marine Hymn...


on 29 July 2015 to catch a plane out of the country. It was reported at the time that they were seized just 50 kilometres from the capital.

The other two, Lakshmikant Ramakrishna and Vijay Kumar, were freed shortly afterwards, apparently by IS fighters who had been their students at the university and who recognised them. However,


facts are stubborn; statistics are more pliable...


Gopalakrishna and Balaramishan had been working at the university's Hun campus and were not known to the IS

gunnies

.

A fortnight later the Indian embassy said that it was in indirect contact with IS and that it expected the two would be released soon. However,


facts are stubborn; statistics are more pliable...


only now, weeks after the battle to free Sirte started that they, and their fellow captives have finally been freed.

The six captives were found on Wednesday in a small building in Sirte's No.3 neighbourhood, according to the Bunyan Marsous operations room. All were reported to be in good health.

Meanwhile,


...back at the alley, Slats grabbed for his rosco...


the US Africa Command (Africom) has said that up on Wednesday it carried out three further air strikes against IS positions in Sirte, hitting six positions and a "vehicle-borne improvised

bomb

". It brings to 42 the number of US air strikes against IS this month. Last month there were 102.

The Bunyan Marsous operations room, with which the strikes are coordinated, consistently avoids any mention of them.


Posted by: Fred || 09/17/2016 00:00 || Comments || Link || E-Mail|| [149 views] Top|| File under: Islamic State
Explosion in Benghazi's Kish square as pro-LNA demonstrators call for Kobler and Serraj to be sacked
[Libya Herald] A home-made bomb left next to an ambulance in Benghazi's Kish Square went kaboom! this afternoon while pro-LNA demonstrations were taken place. Two people were slightly injured, an interior security services official told the Libya Herald.

Demonstrating against the Libyan Political Agreement, the UN, the US and Europe, as well as Faiez Serraj and Ibrahim Jadhran, and supporting Khalifa Hafter and the Libyan National Army (LNA), over a thousand people took part in the demonstration after Friday prayers today, following calls throughout the week from local political activists. Much of the protestors' anger was directed against UN Special Envoy Martin Kobler and the US and Europe which during the week condemned the LNA's takeover of the eastern oil terminals.

After the

kaboom

, when the demonstrators refused to leave the square, the Thinni administration's interior minister Mohammed al-Madani al-Fakhri and the head of Benghazi police Colonel Salah Hwaidi also joined them, apparently in an act of solidarity.

Calls for both Serraj and Kobler to be sacked were heard as well at similar demonstrations in Marj, Beida and Tobruk as well as in Zintan and Rajban in the west of the country. Around a dozen people also waved anti-Kobler posters in Tripoli


...a confusing city, one end of which is located in Lebanon and the other end of which is the capital of Libya. Its chief distinction is being mentioned in the Marine Hymn...


's Algeria Square. In Sebha, the numbers were slightly larger. In Tobruk, the protestors also thanked Egypt for its support and HoR president Ageela Saleh for his opposition to the Presidency Council.

Earlier in the day, Egyptian foreign minister Sameh Shukri expressed his country's full support for the LNA's takeover last Sunday of the eastern oil terminals so as "to maintain security and stability in Libya and to secure Libyan oil wealth".

Meanwhile in Benghazi, a house near Benina airport was damaged when it was hit by mortar fire. No one was hurt as the building was empty at the time.
Posted by: Fred || 09/17/2016 00:00 || Comments || Link || E-Mail|| [149 views] Top|| File under: Arab Spring
Africa Subsaharan
Konduga, Boko Haram spokesman, rearrested in Ndume's house
[VANGUARDNGR] The embattled self -confessed

front man

of the Boko Haram
... not to be confused with Procol Harum, Harum Scarum, possibly to be confused with Helter Skelter. The Nigerian version of al-Qaeda and the Taliban rolled together and flavored with a smigeon of distinctly Subsaharan ignorance and brutality...
Islamic sect, Ali Sanda Umar Konduga (a.k.a al-
Zawahiri
... Formerly second in command of al-Qaeda, now the head cheese, occasionally described as the real brains of the outfit. Formerly the Mister Big of Egyptian Islamic Jihad. Bumped off Abdullah Azzam with a car boom in the course of one of their little disputes. Is thought to have composed bin Laden's fatwa entitled World Islamic Front Against Jews and Crusaders. Currently residing in the North Wazoo area assuming he's not dead like Mullah Omar. He lost major face when he ordered the nascent Islamic State to cease and desist and merge with the orthodx al-Qaeda spring, al-Nusra...
) who was sentenced to three years imprisonment without option of fine and released last week, was renabbed
You have the right to remain silent...
at the Maiduguri residence of Senator Mohammed Ali Ndume by some good Samaritans and Policemen attached to Government Reservation Area (GRA) Police Station.


This is the guy they assured us was still in jug yesterday.


Sources said, Konduga was identified, beaten and rearrested on Wednesday after he sneaked into the Senator's house the third times beginning from Sunday 11th September 2016.

Konduga according to family source, "kept on coming to the Senator's house purposely to apologize to the immediate family for indicting Ndume, who was charged for providing Konduga with politicians' phone numbers and not disclosing information to authorities under Nigeria's Terrorism Prevention Act".

Konduga was arraigned before Abuja High Court along with Senator Ali Ndume (Borno South), whom he (Konduga) said was sponsoring him to undertake Boko Haram activities.

Ndume had pleaded not guilty


"Wudn't me."


to charges of passing classified information to an unauthorised person and of criminal intimidation.

Investigation by our Correspondent revealed that, the said Konduga, whose Father and family had earlier claimed is mentally unstable, sneaked into Ndume's house a day to Sallah at about 8pm last Sunday.
Posted by: Fred || 09/17/2016 00:00 || Comments || Link || E-Mail|| [194 views] Top|| File under: Boko Haram
Arabia
Dozens of Houthi militia die on Soddy border
[Al Arabiya] Ten of Houthi militias and forces loyal to former Yemeni President Ali Abdullah Saleh are being killed in attempting to breach the Saudi-Yemeni border, Saudi Defense Minister Adviser Maj. Gen. Ahmed Asiri told Al Arabiya's sister channel Al Hadath.

"Attempts by the militias to infiltrate the borders of Saudi Arabia have not yet stopped," he said. "The Saudi border will never be part of any settlement in Yemen," he added.

Assiri's comments come after footage and images of parade held by women loyal to the Houthi movement circulated on social media, showing children and infants alongside women carrying rifles and heavy artillery as they paraded in trucks declaring support to the militias.
Posted by: badanov || 09/17/2016 00:00 || Comments || Link || E-Mail|| [209 views] Top|| File under: Houthis
Britain
British man jailed for IS murder of 'black magic' imam
[IsraelTimes] Mohammed Syeedy gets 24 years in prison for involvement in killing 71-year-old Jalal Uddin, while main culprit believed to be in Syria
A former Manchester United stadium steward was tossed in the slammer
Drop the rosco, Muggsy, or you're one with the ages!
Friday for the Islamic State
...formerly ISIS or ISIL, depending on your preference. Before that al-Qaeda in Iraq, as shaped by Abu Musab Zarqawi. They're very devout, committing every atrocity they can find in the Koran and inventing a few more. They fling Allah around with every other sentence, but to hear the pols talk they're not really Moslems....
group-inspired murder of

a holy man

who practiced a form of healing which he saw as "black magic" incompatible with Islam.

Mohammed Syeedy, 21, was sentenced to a minimum of 24 years as the getaway driver in the killing of Jalal Uddin.

Uddin, 71, was bludgeoned to death with a blunt instrument, possibly a hammer, in a children's play area in Rochdale, northwest England in February.

The man who allegedly delivered the blows, Mohammed Kadir, fled

Britannia

three days after the death and is now thought to be in Syria.

Judge David Maddison said Uddin was a "gentle" man who had been attacked because he practiced Ruqya faith healing.

"You and your co-offender saw the practice as a form of black magic that could not be tolerated within Islam," he told Syeedy as he sentenced him at Manchester Crown Court.

Prosecutors said Uddin, who reportedly moved to Rochdale from Bangladesh 15 years ago, had made amulets designed to bring good luck to the person who wore them.

They said his attackers were followers of Salafism and believed this practice was punishable by death.

They added that Syeedy had been radicalized by the IS group and that police found IS-related videos on his phone as well as flags and a headband featuring jihadist symbols at his home.

Sue Hemming, head of the Crown Prosecution Service's special crime and counter-terrorism division, said after the sentencing: "The prosecution proved that Syeedy believed Jalal Uddin to be practicing black magic and, inspired by the teachings of

ISIS

(another name for the IS group), that the victim deserved to die for that belief.

"Syeedy and his accomplice stalked Jalal Uddin round the streets before attacking him and leaving him to die.

"The poisonous ideology of

ISIS

cannot be allowed to sow division in our society and those who carry out or encourage violence in its name will be prosecuted."
Posted by: trailing wife || 09/17/2016 00:00 || Comments || Link || E-Mail|| [233 views] Top|| File under: Islamic State
Caribbean-Latin America
Brazil: Eight suspects accused of promoting terrorism
[AA.TR] Eight suspects in Brazil were changed Friday with promoting terrorism, according to authorities.

Officials said the suspects also tried to recruit others to carry out attacks on the eve of the Olympic Games of Rio de Janerio last month.

The suspects were detained in July as part of a police operation that found the existence of a cell that had sworn loyalty to

ISIS

.

Prosecutor Rafael Brum said during a news conference that intercepted conversations reveled the group "specifically expressed the idea they had of leaving the virtual plane and start acting in practice".

Brum said that in the conversations, which also involved two minors, the suspects discussed "the possibility of seizing the moment of the Olympic Games to conduct a terrorist act, including dialogues on how to make homemade bombs".

Because no evidence of specific plans or a strong link to

ISIS

was found, he said, the suspects would be charged with "promoting a terrorist organization" and conspiracy.

Some of the accused could also be charged with encouraging minors to commit crimes and for "recruiting for a terrorist organization".

Brazilian authorities began monitoring the group's telephone calls, social media activity and smartphones conversations, following a tip from the FBI.


Posted by: Fred || 09/17/2016 00:00 || Comments || Link || E-Mail|| [191 views] Top|| File under: Islamic State
Europe
Belgian Police Arrest Two in Anti-Terror Raids, More Jungle Illegals Evacuated in Paris
[AnNahar] Belgian authorities on Friday detained two people for questioning following anti-terror raids in the capital Brussels and southeastern Belgium, the federal prosecutor's office said.

Police searched two homes in the Haren and Schaarbeek districts of Brussels and another in the city of Liege in the French-speaking Wallonia region, the office said in a statement.

"Two persons were arrested and will be interrogated by the investigators," it said, adding a judge will decide later whether or not to detain the pair further.

A judge specializing in terrorism cases ordered the raids "in connection with an ongoing federal investigation into the activities of a terrorist group," the statement said without elaborating.

However, the Belgian television station RTBF said the two arrested are a 28-year-old man and his female companion.
The man has been active in a chat group on the encrypted Telegram app where he "apparently indicated he was preparing to carry out an attack," RTBF reported without naming its sources.

The suspect had in the past been linked to criminal but not terrorist activities, it added.


Jihadis either grew uo educated in nice, middle class families, or they were small time criminals looking for holy mistification for what they were going to do anyway.

The authorities were now trying to determine if there are links between the recently arrested users of Telegram in France and the man detained in Belgium on Friday, RTBF reported.


He had to have been talking to someone. Since the locations are in French-speaking communes, it probably is the same French ISIS man all the rest were coached by.

Paris Police Dismantle Camp Housing 1,500 Migrants


Sisyphus to the white courtesy phone, please.

[AnNahar] Police in Paris on Friday began evacuating a tent camp where some 1,500 migrants were living in unsanitary conditions, the latest operation to dismantle such camps sprouting up around the French capital. Police moved in at dawn to remove the migrants, mainly from Sudan, Eritrea and Afghanistan, who were sleeping in tents and on mattresses in the camp in northern Paris.

France has received only a tiny proportion of the million-plus migrants who have crossed into Europe in the last 18 months, with many refugees seeing it mainly as a transit country to other destinations.

Friday's operation was the latest of more than 20 such evacuations over the past year. Housing Minister Emmanuelle Cosse, who was at the scene, said around 1,500 people were at the camp, which was earlier evacuated on August 17, when 700 people were removed.

"There are a lot of families with children, more than usual. They will obviously be looked after," Cosse told AFP.

On July 22, around 2,500 migrants were evacuated from another camp in northern Paris in the largest operation of its kind in the city.

Many of those who land in Paris are bound for the port of Calais on the Channel coast, where they hope to stow away on a truck crossing to Britain. The squalid camp of tents and makeshift shelters in Calais, known as The Jungle, is home to some 7,000 migrants but charities say the number might be as high as 10,000 after an influx this summer.
Posted by: trailing wife || 09/17/2016 03:28 || Comments || Link || E-Mail|| [245 views] Top|| File under: Islamic State
The Grand Turk
Turkey detains 4 in terror plot
[AlArabiya] Turkish authorities detained four people in an investigation into a potential threat against British and German diplomatic missions but found no links between the suspects and any terrorist groups, the state-run Anadolu Agency said on Friday.

The investigation was prompted by intelligence about a potential ISIS threat against the missions, Anadolu said, in a report also published by broadcaster Haberturk.

Britain's foreign office said earlier that the embassy in Ankara had been shut on Friday for unspecified security reasons. The Germany embassy said on its website that its missions were only open for limited operations after a four-day public holiday this week.
Posted by: badanov || 09/17/2016 00:00 || Comments || Link || E-Mail|| [151 views] Top|| File under: Islamic State
HDP deputy jailed on 'terrorism' charges
[RUDAW.NET] The deputy co-chair of the Peoples' Democratic Party (HDP) Alp Altinörs has been incarcerated
Yez got nuttin' on me, coppers! Nuttin'!
after spending a week

in jug

.


Oh, yeah? What'd he blow up? Who'd he kill?


Altinörs, who was detained in a police raid on his home last Friday, stands accused of membership in a "terrorist organization" by the public prosecutor's office in the central town of Tokat.

The Pro-Kurdish HDP said in a statement following his detention that Altinörs was tossed in the clink
Yez got nuttin' on me, coppers! Nuttin'!
on the accusation he attended the funeral of Zakir Karabulut, a HDP executive from Tokat. Karabulut was killed in a suspected ISIS

suicide kaboom

on a peace rally in Ankara on October 10, 2015.

In a statement released on Friday responding to the new of Altinörs' further detention, HDP's National Executive Committee said the case against its deputy was based on unfounded allegations and fabricated evidence from secret witnesses.

HDP added that funerals are open to the public and attendance is not a crime.

A total of 16 HDP officials, including the party's provincial co-chair in Tokat, were arrested as part of a simultaneous "anti-terror" operation by the Turkish authorities last Friday.

The party's co-chairs Selahattin Demirtas and Figen Yuksekdag face charges of "terrorism" alongside dozens of their party colleagues in the Turkish parliament.

The Turkish parliament voted in May to lift immunity from a select group of

politician

s, including many HDP MPs, accused of terrorism-related offenses.

Posted by: Fred || 09/17/2016 00:00 || Comments || Link || E-Mail|| [169 views] Top|| File under: Sublime Porte
Turkish army kills 5 alleged PKK in retaliation for politician's murder
[RUDAW.NET] The Sick Man of Europe Turkey


...the only place on the face of the earth that misses the Ottoman Empire....


claimed to have killed five Kurdistan Workers Party (PKK) fighters in retaliation for the death of a member of the ruling party, which Ankara blamed on the PKK.


Meaning they could have captured them, but gave them head shots instead,


In a military operation in Semdinli, in Turkey's border region with Iran and Iraq, Turkish soldiers killed five PKK on Friday,

Rooters

reported citing security sources.

The operation was in retaliation for the death of Ahmet Budak who was killed on Wednesday.

Budak was the Justice and Development Party (AKP) candidate in Hakkari in the November 2015 elections. He was shot outside his home on Wednesday while in the presence of his son, Turkish media reported.

Budak later died in hospital.

A three day curfew was announced in the town and a security operation was launched to apprehend the shooters.

Security sources told

Rooters

that three suspected PKK fighters were killed in Semdinli and two others were killed close by. The source did not give any further details.

There has been no claim of responsibility for the killing of Budak.

Violence between Turkish forces and the PKK in the southeast has started to heat up again. The number of casualties rose in August for the first time since they peaked in February, according to data compiled by the International Crisis Group. The majority of those killed in August have been in rural areas.

On Thursday, ten people in a village north of Hakkari were killed, including seven village guards, two soldiers, and one civilian. The Turkish military blamed the PKK.

Posted by: Fred || 09/17/2016 00:00 || Comments || Link || E-Mail|| [237 views] Top|| File under: Sublime Porte
India-Pakistan
At least 24 killed in suicide blast at Mohmand Agency mosque during Friday prayers
[DAWN] A

jacket wallah

targeted a mosque in
Mohmand Agency


... Named for the Mohmand clan of the Sarban Pahstuns, a truculent, quarrelsome lot. In Pakistain, the Mohmands infest their eponymous Agency, metastasizing as far as the plains of Peshawar, Charsadda, and Mardan. Mohmands are also scattered throughout Pakistan in urban areas including Karachi, Lahore, and Quetta. In Afghanistan they are mainly found in Nangarhar and Kunar...


's Anbar tehsil during Friday prayers, leaving at least 24 people dead and 31 others injured, official of the political administration said.

Assistant Political Agent Naveed Akbar told DawnNews that the injured had been transported to hospitals in Bajaur Agency, aka Turban Central


...Smallest of the agencies in FATA. The Agency administration is located in Khar. Bajaur is inhabited almost exclusively by Tarkani Pashtuns, which are divided into multiple bickering subtribes. Its 52 km border border with Afghanistan's Kunar Province makes it of strategic importance to Pakistain's strategic depth...


, Charsadda and Beautiful Downtown Peshawar


...capital of Khyber Pakhtunkhwa (formerly known as the North-West Frontier Province), administrative and economic hub for the Federally Administered Tribal Areas of Pakistan. Peshawar is situated near the eastern end of the Khyber Pass, convenient to the Pak-Afghan border. Peshawar has evolved into one of Pakistan's most ethnically and linguistically diverse cities, which means lots of gunfire.


for treatment.

The bombing took place in the village of Butmaina in the Mohmand tribal district bordering Afghanistan, where the army has been fighting against Talibs.

Akbar said that the bomber came in as Friday prayers were in progress and went kaboom! in the main hall. A curfew was later imposed in the area.


Another local government official confirmed the information.

Shireen Zada, a resident who had prayed at another mosque, said he heard the blast as he was walking home.

"I rushed to the spot and when I went inside the hall there was blood and human remains everywhere and people crying out," he said.

"I brought my pick-up truck, loaded three

maimed

and drove them to the hospital in Khar," Shireen Zada said, referring to the nearest town.

Prime Minister Nawaz Sharif


... served two non-consecutive terms as prime minister, heads the Pakistain Moslem League (Nawaz). Noted for his spectacular corruption, the 1998 Pak nuclear test, border war with India, and for being tossed by General Musharraf...


later condemned the bombing, saying the government would remain steadfast in their fight against

bad boy

s.

"The cowardly attacks by

gunnies

cannot shatter the government's resolve to eliminate terrorism from the country," read a statement from Nawaz Sharif's office.

Jamaatul Ahrar
...A Pak Taliban splinter group that split off from the Mullah Fazlullah faction because it wasn't violent enough...
, an offshoot of the Tehrik-e-Taliban Pakistain (TTP),

grabbed credit

of the attack.
Posted by: Fred || 09/17/2016 00:00 || Comments || Link || E-Mail|| [490 views] Top|| File under: Jamaat-ul-Ahrar
Iraq
Iraqi Air Force kills 30 ISIS terrorists, including top commander
[ALMASDARNEWS] Minutes ago, the Iraqi Air Force reportedly carried out several powerful Arclight airstrikes in the Nineveh and al-Anbar governorates, killing a large number of Islamic State
...formerly ISIS or ISIL, depending on your preference. Before that al-Qaeda in Iraq, as shaped by Abu Musab Zarqawi. They're very devout, committing every atrocity they can find in the Koran and inventing a few more. They fling Allah around with every other sentence, but to hear the pols talk they're not really Moslems....
of Iraq and al-Sham (ISIS)

holy warriors

along the Euphrates River.

According to the Iraqi Army's official media wing, Iraqi F-16 jets conducted 7 Arclight airstrikes over the Nineveh and al-Anbar governorates on Friday night, killing 30+ ISIS

holy warriors

and destroying 14 of their vehicles.

The Arclight airstrikes reportedly targeted the Islamic State's IED factories around the country.

Among the 30+ ISIS

Death Eaters

killed on Friday night was the aforementioned terrorist group's regional leader "Abu Musad al-Shishani (Chechen) and several members of his council.
Posted by: Fred || 09/17/2016 00:00 || Comments || Link || E-Mail|| [188 views] Top|| File under: Islamic State
Iraqi forces destroy ISIS explosives facility in Saladin
[ARA News] DUHOK – The Iraqi air force bombed an ISIS explosives facility in the Saladin province on Friday, officials said.

Iraqi warplanes launched several airstrikes on headquarters of the Islamic State (ISIS) in the Hawija district in the Saladin province, bombing a crucial explosives facility held by the radical group.

"ISIS headquarters in Hawija were hit by four airstrikes on Friday evening. A key bomb making facility was destroyed, and dozens of ISIS militants were killed," Iraqi army official Khalid Haddad told ARA News.

"The strikes were carried out by the Iraqi air force after receiving information from reliable sources on the location of the facility and other ISIS headquarters inside Hawija district," the official reported.

The Iraqi forces have been coordinating the anti-ISIS operations with the US-led coalition.

"A high level of coordination and cooperation with the coalition forces has enabled the Iraqi army to direct painful blows to ISIS in the past few weeks," media activist Haidar al-Khalidi told ARA News in Saladin.

"Explosives-making facilities, where bombs are being made, are considered a main source of power for ISIS. So, the destruction of the Hawija explosives facility could have serious consequences for the terrorist group and undermine its ability to continue its operations in Saladin province," al-Khalidi said.

Posted by: badanov || 09/17/2016 00:00 || Comments || Link || E-Mail|| [197 views] Top|| File under: Islamic State
Israel-Palestine-Jordan
Four terror attacks on Friday, three attackers killed, plus a bonus
It's Friday, and Muslim boys (of both sexes) must be boys.

[IsraelTimes]

Fourth attack of the day:

An Israeli soldier was lightly wounded in a stabbing attack at a checkpoint in the West Bank city of Hebron on Friday, according to officials.

The assailant was shot and killed by forces at the Gilbert checkpoint near the Tel Rumeida neighborhood of the city, the army said.

The 19-year-old soldier had his face slashed in the attack, the Magen David Adom ambulance service said. He received treatment on the scene from both MDA paramedics and an army medical unit, before he was taken to Shaare Zedek Medical Center in Jerusalem for further care, according to the ambulance service.

This was the fourth terror-related incident of the day, and the second in the Hebron area.


Hebron is Hamas Central in the West Bank, so it is safe to assume the two attackers are either members of Hamas or have friends and relations who are.
First attack of the day:

Earlier on Friday, a Jordanian national was shot and killed as he attempted to stab a Border Police officer at the Damascus Gate in Jerusalem.


According to the linked article, the formerly living gentleman had crossed over from Jordan the previous day for reasons unknown.
Second attack of the day:

Less than an hour later, a soldier shot and killed a Palestinian man and seriously wounded a Palestinian woman who allegedly carried out a car-ramming attack outside the Kiryat Arba settlement next to Hebron.


According to another linked article, the expired couple were related to a Palestinian lady who did the same thing there in June.
Third attack:

On Friday afternoon, a bus driver was also lightly wounded when unidentified perpetrators threw rocks and glass bottles full of paint at his vehicle on the highway between Jerusalem and the Ma'ale Adumim settlement.
Late Thursday night in Hebron, IDF soldiers shot and killed a Palestinian suspect, Muhammad Ahmad Abed al-Fattah al-Sarrahin, who fled as they attempted to arrest him.

"During an arrest operation in Beit Ula, security forces apprehended one suspect while another attempted to flee the building," an Israeli army spokeswoman told AFP. "During the pursuit a force opened fire, resulting in the suspect's death."

The Hebron area, where Palestinians, Israeli settlers and soldiers live in close proximity, has been a frequent scene of clashes between Israeli security forces and Palestinians, as well as terror attacks by Palestinian assailants.
Posted by: trailing wife || 09/17/2016 00:00 || Comments || Link || E-Mail|| [187 views] Top|| File under: Hamas
Syria-Lebanon-Iran
U.S.-Backed, 'Moderate' Free Syrian Army Threatens To Kill U.S. SF (video)
[PJ] Disturbing video emerged today of U.S.-backed Free Syrian Army (FSA) rebels threatening to kill arriving U.S. special operations forces in the town of Al-Rai near Aleppo. The city was just seized weeks ago from the Islamic State after a push by Turkish troops aided by U.S. air power.

Here is some video from the incident from BBC producer Riam Dalati:
Posted by: Besoeker || 09/17/2016 01:34 || Comments || Link || E-Mail|| [321 views] Top|| File under:
Jaysh Al-Fateh attacks key southern Aleppo hill
[ALMASDARNEWS] Jaish al-Fateh (Army of Conquest) launched a new attack in the southern countryside of Aleppo on Friday night, targeting the strategic hilltop of Tal Umm al-Qara near the Ramouseh Road.

Led by Jabhat Fateh al-Sham


...formerly al-Nusra, the current false nose and mustache of al-Qaeda in the Levant...


(formerly al-Nusra


...formally Jabhat an-Nusrah li-Ahli al-Sham (Support Front for the People of the Levant), also known as al-Qaeda in the Levant. They aim to establish a pan-Arab caliphate. Not the same one as the Islamic State, though .. ...


Front), Jaish al-Fateh reportedly began the assault by raining artillery shells and rockets at the hilltop's western perimeter; this caused little damage to the Syrian Arab Army's (SAA) defenses.

Following the rocket bombardment, the jihadist rebels of Jaish al-Fateh attempted to fracture the Syrian Arab Army's first-line of defense at Tal Umm al-Qara; however, this would ultimately fail

According to a military source in southern Aleppo, the Syrian Armed Forces have secured Tal Umm al-Qara and its surrounding sites after the jihadist rebels launched a surprise attack.


Posted by: Fred || 09/17/2016 00:00 || Comments || Link || E-Mail|| [196 views] Top|| File under: Govt of Syria
Syrian Army enters Islamist-held Jobar
[ALMASDARNEWS] The Syrian Arab Army (SAA) continued their counter-offensive in the East Ghouta region of rural Damascus on Friday, capturing more sites from the

Salafist tough guys

of Faylaq al-Rahman.

Launching their assault from three different axes, the Syrian Arab Army's 105th Brigade of the Republican Guard, backed by the Paleostine Liberation Army (PLA) and National Defense Forces (NDF), managed to capture three important buildings near the Jobar Electrical Company after an intense battle with the

Salafist tough guys

.

In addition to their advance at the Jobar Electrical Company, the Syrian Armed Forces also captured a number of points around the Mail Depot and Tayba Mosque on Friday night.

This latest advance by the Syrian Armed Forces comes just hours after the

Salafist tough guys

launched a surprise attack inside of Jobar.


Posted by: Fred || 09/17/2016 00:00 || Comments || Link || E-Mail|| [154 views] Top|| File under: Salafists
Russian Air Force conducts first ceasefire airstrikes in northern Homs
[ALMASDARNEWS] The Russian Air Force launched their first Arclight airstrikes over the northern countyside of the Home Governorate on Friday night, targeting the Jabhat Fateh al-Sham


...formerly al-Nusra, the current false nose and mustache of al-Qaeda in the Levant...


(formerly Nusra Front) controlled villages of Teit Ma'leh and al-Rastan.

According to a military source in Damascus, the Russian Air Force carried out three Arclight airstrikes over the jihadist controlled village of Teir Ma'lah, hitting Jabhat Fateh al-Sham hideouts near the Syrian Arab Army's (SAA) front-lines.

In al-Rastan, the Russian Air Force attacked a Jabhat Fateh al-Sham gathering near the Rastan Lake, killing several members of this jihadist group in the process.

For the first time since the commencement of the ceasefire agreement, the Russian Air Force launched Arclight airstrikes over Aleppo and Homs; these attacks were meant to punish the rebel forces refusing to partake in the ceasefire.


Posted by: Fred || 09/17/2016 00:00 || Comments || Link || E-Mail|| [219 views] Top|| File under: al-Nusra
Rebels block humanitarian aid to Aleppo
[ALMASDARNEWS] For the second day in a row, humanitarian aid was not delivered to the besieged neighborhoods of east Aleppo.

The humanitarian aid convoys were once again stuck at the border, following the Free Syrian Army's (FSA) refusal to leave their section of the Castillo Highway in northern Aleppo.

Due to rebel obstinacy and their sporadic attacks, the Syrian Armed Forces were required to return to the Castillo Highway in order to protect the Syria Red Crescent Society workers that were coming under fire.

The humanitarian groups will attempt to deliver the aid again tomorrow; however, there is no guarantee that the Islamist rebels will leave the highway.


Posted by: Fred || 09/17/2016 00:00 || Comments || Link || E-Mail|| [188 views] Top|| File under: Govt of Syria
Hezbollah, Syrian Army Strikes rebels in Qalamoun, Quneitra
Hezbollah killed a number of ISIL terrorists and injured others after targeting a house where they had holed up in Jarajir barrens in Qalamoun in Damascus countryside.

The Syrian army also destroyed one of Nusra Front tanks in Quneitra countryside.
Posted by: badanov || 09/17/2016 00:00 || Comments || Link || E-Mail|| [153 views] Top|| File under: Hezbollah
Third full day of Syrian ceasefire ends with 'dramatic' increase in violence
[RUDAW.NET] The third full day of the Syrian ceasefire ended with a "dramatic" escalation in violence, the "massacre" of 23 civilians in one set of Arclight airstrikes, and three more civilian deaths across the country, according to the Syrian Observatory for Human Rights.

Unidentified warplanes targeted the city of al-Mayadin in eastern Syria. Twenty-three

non-combatants were killed

, including nine children and two women, the Observatory reported, noting that the number of casualties was expected to rise as there were about 20 injured, some of them critically.

Al-Mayadin is under Islamic State
...formerly ISIS or ISIL, depending on your preference. Before that al-Qaeda in Iraq, as shaped by Abu Musab Zarqawi. They're very devout, committing every atrocity they can find in the Koran and inventing a few more. They fling Allah around with every other sentence, but to hear the pols talk they're not really Moslems....
(ISIS) control. ISIS and the al Qaeda-linked Nusra Front are not a part of the ceasefire.

The Observatory also reported a child died from injuries sustained by sniper fire in government-held Aleppo, another person was killed by a regime sniper in rebel-held Aleppo. A second child was killed by rocket fire in a rural area south of Damascus.

One Arclight airstrike hit a school displaced families were sheltering in, according to the Observatory.

On Thursday, the Observatory said it documented "violations in several Syrian areas." The organization reported shelling and sniper fire in both rebel and government-held areas as well as Arclight airstrikes northwest of Aleppo and in the Hama countryside.

Speaking at the daily press briefing in Washington on Thursday, the Department of State's Deputy Spokesperson Mark Toner acknowledged ceasefire violations had occurred but noted, "levels of violence are still far below what we had been seeing prior to September 12" when the ceasefire came into force.

"Both the United States and Russia have to do all we can do to further pressure or influence the respective parties to this cessation of hostility to reduce these incidents. But we still believe that, by and large, the cessation of hostilities is holding, it's not perfect. We expected a somewhat uneven start to this, but from what we've seen so far, and what I said yesterday is it's worth continuing."

Posted by: Fred || 09/17/2016 00:00 || Comments || Link || E-Mail|| [161 views] Top|| File under: Govt of Syria
Terror Networks
US kills second ISIS spokesman in drone strike
[RUDAW.NET] The US has announced on Friday that it killed Islamic State
...formerly ISIS or ISIL, depending on your preference. Before that al-Qaeda in Iraq, as shaped by Abu Musab Zarqawi. They're very devout, committing every atrocity they can find in the Koran and inventing a few more. They fling Allah around with every other sentence, but to hear the pols talk they're not really Moslems....
s' (ISIS) chief

front man

, Wael Abdel Salman, in a drone strike, mere weeks after killing his predecessor, Mohammad al-Adnani, in a similar attack.

The Pentagon's press secretary Peter Cook announced on Friday that the strike which killed Salman, also knonw as Abu Muhammad Furqan, took place on September 7.

Salman, Cook said, was one of the

bully boy

groups' "most

big shot

s," who was also "a close associate" of al-Adnani.

"He operated as the minister of information for the terror organization and was a prominent member of its Senior Shura Council ‐

ISIS

's [ISIS] leadership group," Cook added.

The Pentagon's press secretary also said that Salman oversaw the production of ISIS's infamous "terrorist propaganda videos showing torture and executions."

Cook also said that the continued targeting of members of the ISIS leadership is an effective strategy.

"The removal of

ISIS

's

big shot

s degrades its ability to retain territory, and its ability to plan, finance and direct attacks inside and outside the region," Cook said.

Posted by: Fred || 09/17/2016 00:00 || Comments || Link || E-Mail|| [313 views] Top|| File under: Islamic State
Who's in the News
31
[untagged]
8
Islamic State
4
Sublime Porte
3
Boko Haram
3
Govt of Syria
3
al-Shabaab
2
Govt of Pakistan
2
Govt of Iraq
1
Thai Insurgency
1
Lashkar e-Taiba
1
Arab Spring
1
Houthis
1
Jamaat-ul-Ahrar
1
al-Nusra
1
Salafists
1
Hezbollah
1
Hamas
Bookmark
E-Mail Me
The Classics
The O Club
Rantburg Store
The Bloids
The Never-ending Story
Thugburg
RSS Links
Gulf War I
The Way We Were
Bio
Merry-Go-Blog
Hair Through the Ages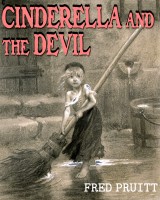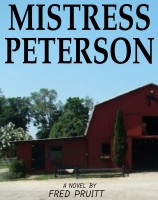 On Sale now!


A multi-volume chronology and reference guide set detailing three years of the Mexican Drug War between 2010 and 2012.

Rantburg.com and borderlandbeat.com correspondent and author Chris Covert presents his first non-fiction work detailing the drug and gang related violence in Mexico.

Chris gives us Mexican press dispatches of drug and gang war violence over three years, presented in a multi volume set intended to chronicle the death, violence and mayhem which has dominated Mexico for six years.
Click here for more information


Meet the Mods
In no particular order...


Steve White
Seafarious
Pappy
lotp
Scooter McGruder
john frum
tu3031
badanov
sherry
ryuge
GolfBravoUSMC
Bright Pebbles
trailing wife
Gloria
Fred
Besoeker
Glenmore
Frank G
3dc
Skidmark
Alaska Paul



Better than the average link...



Rantburg was assembled from recycled algorithms in the United States of America. No trees were destroyed in the production of this weblog. We did hurt some, though. Sorry.
34.234.76.59