Afghanistan
ISIS Bad Guy smoked in airstrike
Perhaps he should give up cigarettes...

A militant loyal to the Islamic State of Iraq and Syria (ISIS) terrorist group was killed in an airstrike conducted in eastern Kunar province of Afghanistan.

The Ministry of Defense (MoD) said the airstrike was carried out in Wataput district but did not elaborate further regarding the raid. It is yet not clear if the airstrike was carried out by the Afghan Air Force or the US forces based in Afghanistan.

Earlier, at least 8 loyalists of the terror group were killed in a similar airstrike conducted in Shegal district of Kunar province.

The loyalists of ISIS terrorist group were mainly operating in eastern Nangarhar province but recent reports suggest the terror group is attempting to expand foothold in other parts of the country, including Kunar and Nuristan which lies near the Durand Line along the tribal regions of Pakistan.

The Afghan National Defense and Security Forces (ANDSF) launched a major operation in Nangarhar to suppress the activities of ISIS loyalists in mid-July this year.

The US forces also provided support to the Afghan forces during the operation conducted in Kot, Achin and parts of the province where ISIS loyalists were conducting insurgency.

The US forces resumed operations against ISIS loyalists after the Obama administration granted them broader role to combat the terror groups in Afghanistan.
Posted by: badanov || 09/18/2016 00:00 || Comments || Link || E-Mail|| [296 views] Top|| File under: Islamic State
Africa Horn
Somalia's government troops retake El Wak town from Al Shabaab
[AFRICANEWS] Somalia's government troops on Saturday recaptured the town of El Wak, South of the country a day after it was seized by Al-Shabaab



... Somalia's version of the Taliban, functioning as an arm of al-Qaeda...


fighters on Friday.

The fighters first started with a raid of a military base, killing dozens and pushing residents out of the town, before taking' complete control of El Wak.

With the help of African Union


...a union consisting of 53 African states, most run by dictators of one flavor or another. The only all-African state not in the AU is Morocco. Established in 2002, the AU is the successor to the Organisation of African Unity (OAU), which was even less successful...


Mission to Somalia (AMISOM), government troops managed to regroup and carry out an overnight attack that pressed the

murderous Moslems

out of the town in the early hours of Saturday.

There are conflicting numbers as to how many Somali soldiers were killed during the attack, however some reports put the number at six.

The fighters reportedly wore Kenyan military uniforms and arrived in vehicles stolen from the Kenyan army.

El Wak is a strategic town located near the Somali border with Kenya, also a main supply route for Kenyan troops operating in southwestern Somalia. Al-Shabaab lost the town in 2011 when Kenyan troops crossed border into Somalia.


Posted by: Fred || 09/18/2016 00:00 || Comments || Link || E-Mail|| [209 views] Top|| File under: al-Shabaab
Jubbaland army steps up offensive against Shaboobs
Troops from the interim Jubbaland administration, backed by KDF are stepping up offensive against Al shabaab-held towns and areas near Kismayo city. The joint forces are reportedly advancing on Tabta, Qoqani, Dhobley and areas located in the outskirts of Afmadow, in an attempt to dislodge Al shabaab.

Local residents said they saw troops with tanks and armored vehicles massing in Qaqani village, where they are planning an all out assault on Al shabaab bases.

Jubbaland state has declared last week an anti-al shabaab offensive in middle and Lowere Jubba regions of southern Somalia, to drive militants out of their remaining pockets.
Posted by: Steve White || 09/18/2016 00:00 || Comments || Link || E-Mail|| [137 views] Top|| File under: al-Shabaab
Al shabaab seized military vehicles from SNA in El Wak
The spokesman of the African Union mission in Somalia (AMISOM) Lt Col Joe Kibet has confirmed a deadly attack on Somali military base in El Wak city of Gedo region Al shabaab on Friday afternoon.

Speaking in a phone interview with Radio Shabelle, Mr Kibet said Al shabaab managed to infiltrate into the Somali base, and seize several battle wagons during Friday's attack on El Wak town. He added Somali military forces lost several combatants in the battle, in which the local residents said resulted an ambush assault that led the city to fall to Al shabaab fighters.


You know, you get the sense that the Somali National Army isn't exactly an elite fighting force...

The sentries prolly got a better payout.


After seizing full control of the town, the Al shabaab fighters hoisted their flag on the city's main administrative headquarters and police station as they lectured residents through loud speakers.

On Saturday morning, Somali government troops recaptured the town after Al shabaab militants who seized it withdrew upon the advance of the national army, according to residents.
Posted by: Steve White || 09/18/2016 00:00 || Comments || Link || E-Mail|| [234 views] Top|| File under: al-Shabaab
Arabia
Yemeni pro-govt forces battle rebels on two fronts
Yemeni pro-government forces battled Iran-backed Houthi rebels on two fronts on Saturday, including east of Taez where they are struggling to break a siege of the southwestern city, military sources said.

"Five rebels and one of our soldiers were killed in the fighting" near Taez, a local pro-government commander, Fadl Hassan, told AFP.

He said loyalist forces drove rebels and their allies from five hills in the Sharija region on the borders of Taez and Lahj provinces.

"We are trying to break the siege (imposed by rebels) of Taez," Hassan said, adding that pro-government forces launched the operation from the eastern side of the city.

Forces loyal to the embattled government of President Abedrabbo Mansour Hadi have struggled since the end of August to break the siege of Taez which the rebels have surrounded for more than a year.

Pro-government forces also clashed with rebels east of the Yemeni capital, with fighting concentrated in the strategic Sarwah region leading to Sanaa, military sources said. Witnesses also reported air strikes targeting rebel positions in Nahm northeast of Sanaa, and in the coastal city of Hodeida to the west.

The coalition intervened in Yemen in March 2015 to help shore up Hadi's government. The conflict has since killed more than 6,600 people, most of them civilians, and displaced at least three million, the United Nations says. Fighting intensified after the collapse in early August of UN-mediated peace talks held in Kuwait.
Posted by: badanov || 09/18/2016 00:00 || Comments || Link || E-Mail|| [218 views] Top|| File under: Houthis
Home Front: WoT
Stabbing attack at Minnesota mall leaves at least eight injured
A person carried out a stabbing attack on Saturday at a mall in St. Cloud, Minnesota, injuring at least eight people before dying in the violent incident, officials said.

The attack at the Crossroads Mall about 60 miles (97 km) northwest of Minneapolis broke out shortly after 8 p.m. local time, St. Cloud police said in a statement.

Witnesses told media that they heard gunshots.

Police later confirmed the suspect was killed, according to the St. Cloud Times.


Move along, nothing to see here.




Update from Breitbart courtesy of BrerRabbit at 8:10 a.m. ET:

Minnesota Stabbing Terrorists Made 'References to Allah'

Update 1:10 AM ET: In a press briefing, police officials confirmed that the suspect made "references to Allah" while conducting the terrorist attack and "asked at least one person if they were Muslim when they assaulted them." Officials noted that there is "no evidence" that any other individuals were involved in the attack, and there is "no imminent threat" to civilians as the suspect was killed in a confrontation.

The suspect is has no significant criminal background, police noted, with only three incidents on his record, "most minor traffic violations."

The individual in question was wearing a "private security uniform." Officials do not have any evidence tying it to "any other incident," including the bombs discovered in New Jersey and an explosion in New York.

St. Cloud Police Chief Blair Anderson said police still "need to figure out what the motivation was" before confirming that the incident was an instance of jihad.

Mayor Dave Kleis said the mall will remain close "until further notice."

Update 1:04 AM ET: Witnesses speaking to the St. Cloud Times report seeing the victims "drenched" in blood, and witnessing one victim bleeding from the back and another "from the side of his face." Minnesota radio station Rockin' 101.7 reports that police have postponed a press conference scheduled for 11PM local time until more information is readily available. The radio station notes that reports indicate the suspect is dead and his remains are in the mall's Macy's store.

Update 12:33 AM ET: Video uploaded to YouTube by Hannah Kosloski appears to show the developing situation within the Crossroads mall. Police have begun to allow people to leave in an orderly fashion, demanding identification to chronicle every person who was in the mall at the time of the attack.

Update 1:04 AM ET: Witnesses speaking to the St. Cloud Times report seeing the victims "drenched" in blood, and witnessing one victim bleeding from the back and another "from the side of his face." Minnesota radio station Rockin' 101.7 reports that police have postponed a press conference scheduled for 11PM local time until more information is readily available. The radio station notes that reports indicate the suspect is dead and his remains are in the mall's Macy's store.

Update 12:33 AM ET: Video uploaded to YouTube by Hannah Kosloski appears to show the developing situation within the Crossroads mall. Police have begun to allow people to leave in an orderly fashion, demanding identification to chronicle every person who was in the mall at the time of the attack.

The incident appears to have begun sometime between 8:20 and 9PM local time, according to various local news reports. The St. Cloud Times reports that the mall has been walled off by a "major police presence," and that multiple people have been stabbed. While the police confirmed that they believe the suspect is dead, though they are following other leads on potential accomplices, they have not indicated the condition of those injured.

"Unofficial reports from the scene say there may be multiple gunshot and stabbing victims," the Times reports.

Local NBC affiliate KARE 11 has posted some photos of the mall and confirmed that the suspect is dead.

Witnesses say the incident occurred quickly, with no notifications from mall personnel that an emergency was ongoing. Those who escaped say they only began running for exits when seeing a swarm of people screaming and running out.

In a press statement, St. Cloud police confirmed only that there were "multiple stabbings" and the "individual responsible… is deceased inside the mall." Police are conducting "precautionary searches," and "the incident is ongoing and is an active investigation." They have scheduled a press conference for 11PM local time.
Posted by: g(r)omgoru || 09/18/2016 02:10 || Comments || Link || E-Mail|| [1095 views] Top|| File under:
Explosion rocks Chelsea in New York City
While we're not sure at this point this seems like a deliberate attack. Placed into WoT for now.

A dumpster blew up at 8:40 p.m. Saturday night in Chelsea, blowing out the lower windows of a 14-story residence for the blind. At least 26 suffered minor injuries from what may have been an explosive device, police sources told The Post.

The explosion, described by one neighbor as "deafening," happened outside the Associated Blind Housing facility at 135 W. 23rd Street. The facility provides housing, training and other services for the blind.

According to police radio transmissions, the people inside the facility have been initially told to remain inside as police began their investigation. Two buildings to the east of the facility were being evacuated. No fires have been reported, but multiple emergency vehicles, including ambulances, rushed to the scene.

"It was a quiet night, and then I heard this deafening boom," said Jakir Aussin, who works at a Dunkin Donuts at 23rd and Sixth Avenue. "My first thought was, 'Oh god, a bomb,' so I got down on the floor."

He added "I looked outside and it's all broken glass, car alarms going off — I still don't know what happened."

Witnesses described hearing a massive noise — "100x louder than thunder," one tweeted.

The smell of gunfire filled the air. People flooded the street from nearby bars and restaurants.

"Louder than any thunder I'e ever heard in my life," tweeted Liz Mandel. "Like the sky exploded. Shook the building."
Posted by: Steve White || 09/18/2016 00:00 || Comments || Link || E-Mail|| [869 views] Top|| File under:
NJ Marine charity run canceled after explosion on course
An explosion that went off in a garbage can Saturday morning in a New Jersey beach town likely was timed to disrupt a Marine Corps charity run, authorities said.

Three pipe-bomb-type devices wired together were found near the boardwalk in Seaside Park. No injuries were reported and a four-block area was evacuated for most of the day, authorities said.

An initial examination showed the devices were rudimentary, with some type of timer, and only one of them detonated, two federal law enforcement officials told CNN.

Al Della Fave, a spokesman for the Ocean County prosecutor's office, said he believes the blast was meant to affect the Seaside Semper Five race.

"If it was just a matter of minutes, in terms of difference, there would have been a good number of people running past that explosive device" because of its location along the race route, Della Fave said.

Registration problems at the starting line delayed the start of the race, which meant no one was near the garbage can when the explosion happened, a law enforcement official said.

"We were lucky," the official said.

Just after the explosion, Della Fave said, the area was placed on lockdown, and police deployed bomb detection dogs. He said no additional devices were found after the dogs completed their sweep. Race officials and local authorities canceled the event, race organizers said.
Posted by: Anguper Hupomosing9418 || 09/18/2016 00:00 || Comments || Link || E-Mail|| [259 views] Top|| File under:
Meat cleaver maniac in New York attacks cop
Guess his nationality. Guess.

The meat cleaver maniac who hacked an off-duty cop is a Palestinian busted two months ago while screaming in Arabic outside a Brooklyn synagogue.

Suspect Akram Joudeh was only in New York for Thursday's Midtown rampage because he was appealing a deportation notice — with a hearing set for Oct. 14, a high-ranking NYPD source told the Daily News.

Cops found two knives inside Joudeh's car after answering the July report of an erratic man on Shore Parkway in Brooklyn shout "Allahu Akbar!" — or "God is great" in Arabic.

But the source said investigations by the NYPD and FBI showed Joudeh, 32, was emotionally disturbed and not a terrorist threat.


I keep hearing that excuse. Sure are a lot of "mentally disturbed" folks out there trying to kill cops and innocents.

...not to mention shouting "Allahu Akhbar" as they're doing it. Madness does not exclude the ability to terrorize, though it may interfere with the ability to plan and execute multiple interlinked mass attacks.

Joudeh was selling perfume out of his illegally parked car Thursday near Madison Square Garden when he attacked NYPD Detective Brian O'Donnell on a W. 32nd St. sidewalk, cops said.

The 16-year police veteran left a Manhattan hospital Friday sporting a blue NYPD windbreaker and a raw red gash on his cheek.

O'Donnell was headed to Penn Station to catch a train home after his 8 a.m.-4 p.m. shift when he spotted Joudeh running through rush hour crowds with the meat cleaver in his hand. O'Donnell was sliced after he tackled Joudeh, who had just climbed atop the front grill of a responding NYPD squad car, police said.

Joudeh, a career criminal who was likely living in his nearby parked car, went berserk when two police officers approached the vehicle — and went after the pair with the cleaver, police said. A 45-second video obtained by WNBC-TV showed Joudeh in the minutes before he opened a 6-inch gash on the jaw of O'Donnell less than a block from Penn Station. The deranged driver became enraged after several failed attempts to bash a traffic boot off his car's wheel.
Posted by: Steve White || 09/18/2016 00:00 || Comments || Link || E-Mail|| [249 views] Top|| File under:
India-Pakistan
National Investigation Agency's court sentence 13 members of Lashkar-e-Taiba and Harkat-ul-Jihad-E-Islami to five years imprisonment
[INDIALIVETODAY] Bengaluru, September 16: National Investigation Agency's court on Friday sentenced 13 members of Lashkar-e-Taiba
...the Army of the Pure, an Ahl-e-Hadith terror organization founded by Hafiz Saeed. LeT masquerades behind the Jamaat-ud-Dawa facade within Pakistain and periodically blows things up and kills people in India. Despite the fact that it is banned, always an interesting concept in Pakistain, the organization remains an blatant tool and perhaps an arm of the ISI...
and Harkat-ul-Jihad-E-Islami to five years imprisonment for plotting to eliminate politicians, police officials and journalists in 2012.

After the accused pleaded guilty, Special Judge for NIA cases C. Muralidhar Pai pronounced the verdict and said since they had already spent three-and-a-half years in jail, they would have to serve the remaining one-and-half years term. He also directed them to pay a total of Rs. 31,000 as fine, reports deccanchronicle.com.

The special NIA court had on Thursday completed the final hearing.

In a crackdown ahead of Republic Day in 2012, NIA had incarcerated
Maw! They're comin' to get me, Maw!
the 13 men for allegedly plotting attacks in different parts of the country.

The arrests followed simultaneous searches and raids at 12 locations in six cities ‐ Bengaluru, Tumkur, Mangaluru, Hyderabad, Mumbai and Lucknow, on January 22, with the support of local police. Circuits for detonating explosives were recovered during the searches.
NIA had recovered alleged "incriminating articles, including laptops, unaccounted cash, jihadi literature, videos and certain material for preparation of bombs from these places.

The agency had in 2012 received information that certain individuals from various cities in the country were in the process of organising themselves to commit terrorist acts in different parts of the country.

Of the 13 convicts, four are from Karnataka.


Posted by: Fred || 09/18/2016 00:00 || Comments || Link || E-Mail|| [200 views] Top|| File under: Lashkar e-Taiba
Four ISIS men arrested in Lahore raid
[TheNation] LAHORE - Four members of the self-styled Islamic State group have been arrested during a successful operation in Lahore's Iqbal Town, a counter official told The Nation yesterday.

The security and law enforcement agencies jointly conducted the raid on Ya-Rasool-Ullah Park located near Moon Market in Iqbal Town on a tip off, he said. The official confirmed the arrests but did not mention further details because of security reasons. It was not clear yet how the suspects were identified as affiliated with the Islamic State group.

A spokesperson for the Punjab's counter terrorism department said the militants were plotting large-scale terror attacks to target government installations and senior officials in Lahore. "A big terrorism plan of DAESH (has been) foiled. The terrorists had planned to kill officials on a large scale," the spokesperson said while referring to the Middle-East based Islamic State group. The counter terror operatives also seized 1600 gram explosives, 8 safety fuse, and four non-electric detonators from their possession.

The terror suspects were named by the CTD as Syed Abdul Alam, Muhammad Hafeez-ur-Rehman, Nisar Ahmed, and Tassawar Amin. They were shifted to an unknown facility for further interrogation. According to officials, the raid was conducted near Lahore's leading Moon Market, where more than 60 people mostly women and children had been killed in twin suicide blasts in December 2009.

Perhaps, it was for the first time that the Punjab's counter terrorism department officially named the terrorists as members of the Deash, which controls large swaths of Iraq and Syria. "A team of Lahore CTD and officers of a sensitive agency jointly got a source information that terrorists belonging to proscribed organization DAESH were planning to attack government installations in Lahore and (they) were about to launch the attack," the spokesman says.

The move comes just a few weeks after Pakistan Army declared that it had foiled Islamic State's attempts to establish operations in the country. According to the military spokesman, they had arrested more than 300 militants and their sympathisers including 20 core organisers during the countrywide operations.

In November 2014, Lahore police had launched a manhunt to track down elements behind an "ISIS campaign" after discovering distribution of pamphlets and display of posters on the boundary walls and roadside poles in some parts of the city. Later, the provincial police officer had denied the presence of the terror outfit in the Punjab province stating that there was no such "organized group" operating in the province.

In early August, Jamaat-ul-Ahrar, an offshoot of the Pakistani Taliban having links with ISIS, claimed the responsibility for the attack on lawyers and journalists in Quetta. More than 70 people mostly lawyers died in the horrific blast that ripped through the emergency ward of the civil hospital.

The same group was behind the deadliest attack in the country so far this year; the suicide attack in a crowded Lahore park that killed 75 people on Easter Sunday in March. After claiming responsibility for the Gulshan-i-Iqbal park blast, the Jamaat-ul-Ahrar declared the start of a new terror campaign, "Sound of Thunder". The group posted an Urdu communiqué on its Facebook page early this year claiming that Christians were the prime target. The post also carried a photo of the bomber, identifying him as Salahuddin Khorasani.

Security experts say they believe the Quetta blast was identical to Lahore attack. "The modus operandi was the same. Again, they selected a soft target. They used lethal combination (of explosives) to inflict maximum casualties."
Posted by: badanov || 09/18/2016 00:00 || Comments || Link || E-Mail|| [179 views] Top|| File under: Islamic State
Rangers recover weapons from MQM unit, sector offices
KARACHI: Rangers recovered weapons during a raid at Golimar and New Karachi areas today.

According to reports, weapons were recovered from Muttahida Qaumi Movement Pakistan unit office 167 and a sector office in New Karachi, a Rangers spokesperson said.

Weapons included an LMG, 12 7 mm rifles, two SMGs, four magazines, 2500 SMG bullets and 150 rounds of 7mm, a Rangers spokesperson said.

The spokesman said, "the recovered weapons were used for target killings and violence in the city."

On September 9, Rangers recovered a huge cache of weapons buried underground in Lyari. One LMG, six SMGs, three Zero-Three rifles, three 7mm rifles, two 44 bore rifles, five 12 bore Pump action and nine 30 bore pistols were recovered.

Posted by: badanov || 09/18/2016 00:00 || Comments || Link || E-Mail|| [246 views] Top|| File under:
Curfew in Mohmand as suicide attack death toll rises to 30
PESHAWAR: A curfew has been imposed in Mohmand Agency's Anbar tehsil following a suicide attack in a mosque which left 30 people dead, local political administration officials said on Saturday.

After imposing the curfew, security forces launched a search operation in the area, Assistant Political Agent Naveed Akbar said.

The political administration also announced a compensation of Rs300,000 for families of each of the dead and Rs100,000 for each of the injured.

A suicide bomber targeted the mosque in Mohmand's Pai Khan village during Friday prayers, leaving at least 30 worshipers dead and wounding 30 others. Several children were also among those killed or wounded in the deadly attack.

Pashin Gul, the head of local tribal police, confirmed to the Associated Press that it was a suicide attack.

Jamaatul Ahrar, an offshoot of the banned Tehreek-i-Taliban Pakistan, claimed responsibility for the bombing and said the target were members of pro-government tribal lashkars.

Jamaatul Ahrar had also claimed responsibility for the September 2 attack on a court in Mardan, where at least 14 people were killed and 50 others injured.

The group had also said it was behind an attack on lawyers in Quetta, which killed 73 people on August 8, as well as the Lahore Easter bombing that left 75 dead in what was the deadliest attack to hit the country this year.

Poor rescue arrangements

Sawab Khan, a resident of Anbar, who was brought to the Agency Headquarters Hospital (AHH) at Ghalanai in the Mohmand tribal region with injuries, said he was offering prayers along with at least 200 other worshippers when he heard a shout of 'Allahu Akbar' followed by an explosion.

"There was blood everywhere [and] the verandah was destroyed," he recalled.

Sawab Khan said most of the injured were waiting for vehicles to be taken to hospitals because there were no arrangements of transportation in the area.

Soft targets such as courts, schools and mosques are routinely attacked.

The army launched an operation in June 2014 in a bid to wipe out militant bases in the tribal areas and so bring an end to the bloody insurgency that has cost thousands of civilian lives since 2004.

As a result, security in the country has since improved. Scattered attacks still take place, but they are fewer and of a lesser intensity than in previous years.

According to data from the South Asia Terrorism Portal, 457 civilians and 182 members of the security forces were killed in Pakistan from January 1 to September 11, putting 2016 on course for fewer casualties than 2015.

Last year, the country recorded its lowest number of killings since 2007.
Posted by: badanov || 09/18/2016 00:00 || Comments || Link || E-Mail|| [203 views] Top|| File under: Jamaat-ul-Ahrar
Iraq
Airstrikes destroy ISIS chemical plant
(IraqiNews.com) Kirkuk – A security source in Kirkuk province informed on Friday, that the international airline alliance destroyed a factory for chemical weapons used by the ISIS to manufacture missiles loaded with poison gas, further adding about the casualties received to 22 ISIS militants in another air strike southwest of the province.

Sharing details the source said, "International aviation coalition bombed a plant used by ISIS to manufacture missiles carrying mustard gas and chlorine gas, in Zab are- around 75 km southwest of Kirkuk. The strike completely destroyed the plant."

The source, seeking anonymity, added, "The strike also targeted ISIS sites in Rashad and Riyadh killing 15 ISIS members and injuring seven others, apart from destroying tactical units."

It may be mentioned here that the international coalition aviation is waging daily air strikes targeting ISIS sites in different areas controlled by the outfit.
Posted by: badanov || 09/18/2016 00:00 || Comments || Link || E-Mail|| [187 views] Top|| File under: Islamic State
US, Iraqi troops close in on Mosul
(IraqiNews.com) Baghdad – A well placed source in the Ministry of Interior, Iraq, informed Iraqi News on Saturday that hundreds of US troops have arrived at an air base 40 miles south of Mosul to support Iraq's efforts to liberate that city from ISIS grip.

It is worth mentioning here that the Qayyarah air base was recaptured from ISIS by Iraqi forces in July earlier.

"The American forces operating there will mainly provide logistics, supplies and support for the Iraqi offensive on Mosul. The move brings US personnel closer to the battle and ISIS' defensive lines," said the source seeking anonymity.

Interacting with reporter, Pentagon press secretary Peter Cook told reporters Thursday that "the secretary (of defense) has made clear that our forces in Iraq are in harm's way. Everyone who is serving there is in a dangerous situation."


But they promised there would be no boots on the ground. Then they promised they would be safely far from the action. Now they've given up pretending.

There's about four months until Mr. Obama leaves office. Four months of legacy-shoring. Did anyone expect anything different?

It may be mentioned here that the air base is also expected to be rebuilt to allow US and coalition aircraft to operate there, since its proximity to Mosul makes it tactically important.
Posted by: badanov || 09/18/2016 00:00 || Comments || Link || E-Mail|| [183 views] Top|| File under: Islamic State
Anbar Antics


12 ISIS Turban die in airstrike in Albu Diab

(IraqiNews.com) Anbar – Anbar Operations Command announced on Saturday that 12 ISIS militants were killed in aerial bombings carried out by the international coalition aviation. The Iraqi Security Forces have arrested two ISIS men and seized 26 explosive devices during search operations in different parts of the province.

The command said in a statement, "The international coalition aviation's fighter jets carried out airstrikes in Albu Diab Island, killing six ISIS fighters and destroyed five cache of weapons of the outfit."

"The coalition aircraft carried out another air trike at Albu Ali Jassim, killing at least six ISIS men and destroyed a building of the outfit," the statement added.
Posted by: badanov || 09/18/2016 00:00 || Comments || Link || E-Mail|| [170 views] Top|| File under: Islamic State
Baghdad Bomb and Bullet Bulletin: 2 die


2 die in bombing in Amiriyah

(IraqiNews.com) Baghdad – A source in the Ministry of Interior, Iraq, informed on Saturday that two people were killed and seven others injured in bomb blast west of Baghdad.

Sharing details the source said, "A bomb exploded this morning near a fruit and vegetable market in Amiriyah, west of Baghdad, killing two people and injuring seven others."

"Security forces rushed to the area and transferred the wounded to a nearby hospital for treatment and the bodies of the deceased to the forensic department and later cordoned off the incident area," further added the source seeking anonymity.
Posted by: badanov || 09/18/2016 00:00 || Comments || Link || E-Mail|| [161 views] Top|| File under:
Israel-Palestine-Jordan
Soldier stabbed in Efrat, sixth attack in 48 hours; IDF sending another battalion to Hebron area
[Jpost] An IDF officer was moderately to seriously

maimed

in a Paleostinian stabbing attack in the West Bank settlement of Efrat Sunday morning, in the sixth incident of violence in the last two days.

It marks the first time since the wave of Paleostinian violence against Israelis began last year, that an attack has occurred in Efrat, even though repeated incidents have occurred at the nearby Gush Etzion junction.

Efrat's security team had been on alert for hours prior to the attack after it saw a person wandering around 400 meters outside of the settlement and notified the IDF.

Eventually the Paleostinian terrorist managed to infiltrate the settlement and hid in the bushes. Around 6 a.m. he jumped out and stabbed the officer in his upper body.

The soldier was transported to Jerusalem's Hadassah Medical Center in Ein Karem.

Another soldier shot and disabled the terrorist, who had a number of knives on his body. The terrorist was also transported to a nearby hospital.

In spite of the attack, the settlement decided to hold school as usual.

On Saturday the IDF decided to beef up its presence in the area of Hebron, in the West Bank, by sending an extra battalion to the area.

On Saturday, a solider was lightly stabbed in the Tel Rumeida area of Hebron, just one day after a soldier had been stabbed and severely injured in that same area the day before. Both Paleostinian assailants were killed.
Posted by: trailing wife || 09/18/2016 01:47 || Comments || Link || E-Mail|| [140 views] Top|| File under: Hamas
Israel's Iron Dome shoots down two 'projectiles' fired from Syria
[YAHOO] Israel's Iron Dome rocket defense system on Saturday shot down two stray "projectiles" fired during fighting in Syria's civil war, Israel's military said.

There has been frequent spillover of fighting between the factions in Syria into the Israeli-controlled Golan Heights, but this was the first time Iron Dome was activated to intercept the errant fire.

"An additional projectile fired from Syria was intercepted by the Iron Dome aerial defense system. No injuries reported," the military said in a statement, shortly after the system had first activated.

Israel usually retaliates with air strikes against battle stations in Syria.

The military has stationed Iron Dome batteries in areas that have been targeted by cross-border fire, which is most frequently from Paleostinian forces of Evil in the Gazoo Strip. The system usually only fires an interceptor if the enemy rocket is calculated to strike near a populated area.

Israel has largely stayed on the sidelines of Syria's civil war, keeping watch over the Golan frontier and occasionally carrying out air strikes or returning mortar fire if there is a specific threat.

Syrian soldier said killed by Israeli retaliatory fire on Golan

[IsraelTimes] Syrian rights group, Hezbollah say IDF targeted artillery positions in Quneitra; several Syrian troops said

maimed

; IDF declines comment

A group monitoring the

corpse count

in the Syrian civil war said Saturday that at least one Syrian Army soldier was killed by rounds fired from Israeli aircraft operating on the Golan Heights.


Sometimes you shoot at the target. Sometimes the target shoots back.

According to the report from the London-based Syrian Observatory of Human Rights, Israeli aircraft attacked artillery positions manned by
Hereditary President-for-Life Bashir Pencilneck al-Assad


Supressor of the Damascenes...


's army in response to an incident earlier on Saturday in which two mortar shells were fired across the border into Israel.

At least one soldier was killed in the attack and several others

maimed

, according to the observatory. The attacks took place in Quneitra, a city that was destroyed and abandoned in the 1973 Yom Kippur War and serves as an outpost of the Syrian military.

According to the Walla news website, the soldier was identified as Muhammad Hassan a-Sid by Syrians using social media, and his picture was posted on social media websites.

A statement accusing Israel of killing the soldier was also published by Hezbollah. The statement said an Israeli drone attacked the target in Khan Arnabe, a Syrian village flanking Quneitra from the east in the center of the Syrian Golan Heights.


Drone, IAF rounds (whatever they are): tomayto, tomahto, right?

The IDF did not comment on the Syrian and Lebanese reports, but has maintained a regular policy of retaliating against the Syrian army for fire on Israeli territory.

On Thursday, Israeli security sources told The Times of Israel that errant projectiles from Syria that have landed on the Israeli side of the Golan Heights over the past two weeks have been fired by Syrian opposition groups as well as by Syrian army forces.
Posted by: Fred || 09/18/2016 00:00 || Comments || Link || E-Mail|| [285 views] Top|| File under: Govt of Syria
Southeast Asia
Abu Sayyaf releases Norwegian hostage
[Gulf Today] Authorities on Saturday confirmed that the Abu Sayyaf has released a Norwegian businessmen they abducted in late 2015 after paying a $600,000 ransom. Officials said the militants freed Kjartan Sekkingstad late Friday night in a remote village in the town of Indanan, Sulu.

The release and payment of the ransom was negotiated by a senior leader of the Moro National Liberation Front (MNLF). Sekkingstand was one of three foreigners including two Canadian nationals and their Filipina companion who were kidnapped in late 2015. The Canadians, John Ridsdel and John Hall, were later beheaded for their failure to pay the ransom demanded.



"We are of course Norwegians."
Posted by: ryuge || 09/18/2016 00:00 || Comments || Link || E-Mail|| [292 views] Top|| File under: Abu Sayyaf
Roadside bomb wounds teacher in southern Thailand
[Bangkok Post] A teacher was wounded slightly when a roadside bomb went off on a road in Pattani province late Friday. The blast in Khok Pho district injured a teacher at Banna Kor Nua School, while he on the road. His pick-up truck was also damaged.

Police believe the blast was the work of regional insurgents.
Posted by: ryuge || 09/18/2016 00:00 || Comments || Link || E-Mail|| [303 views] Top|| File under: Thai Insurgency
Syria-Lebanon-Iran
Killing of Turkmen Commanders in Syria Complicates IS Fight
[VOA News] The recent killings of two Turkmen anti-Islamic State
...formerly ISIS or ISIL, depending on your preference. Before that al-Qaeda in Iraq, as shaped by Abu Musab Zarqawi. They're very devout, committing every atrocity they can find in the Koran and inventing a few more. They fling Allah around with every other sentence, but to hear the pols talk they're not really Moslems....
commanders in northern Syria is raising concerns about how conflicts between competing military forces are impacting the continued fight against IS.

"These kinds of incidents complicate the effort against IS," said Talal Silo, the

front man

for U.S.-backed Syrian Democratic Forces (SDF), one of at least four militias fighting IS.

Several groups ‐ Kurds, tribal Turkmen and Turkish-backed rebels ‐ control parts of northern Syria after IS fighters were driven out of border areas in recent weeks.

And while the varying forces vow to chase IS from areas further south, they have an uneasy détente and sometimes attack one another. There is great mistrust among the competing forces and that schism has grown with the killing of the Turkmen commanders, officials from the various forces say.

Hani al-Mulla, the Turkmen commander of the Seljuk Brigade, was killed last week by unknown assailants. He led fighters primarily based near the IS-held town of al-Bab who have joined with SDF to fight IS. His death came less than a month after another Turkmen commander, Abdulsettar al-Jaddir, was killed on the day he became chairman of a local military council aligned with the pro-Kurdish People's Protection Units, known as YPG.

Turkmen are an ethnic Turkish minority and have lived scattered throughout the Middle East for centuries.

Both men opposed The Sick Man of Europe Turkey


...the only place on the face of the earth that misses the Ottoman Empire....


's decision to send military forces into northern Syria last month to back elements of the Free Syrian Army


... the more palatable version of the Syrian insurgency, heavily influenced by the Moslem Brüderbund...


(FSA). Turkish officials said the incursion is targeting both IS and the YPG. Ankara accuses the Kurdish militia of being

forces of Evil

linked to the outlawed PKK Kurdish rebel group and of seeking to carve out an independent state on Turkey's border.
Posted by: Fred || 09/18/2016 00:00 || Comments || Link || E-Mail|| [235 views] Top|| File under: Islamic State
Hunger Adds to Suffering in Aleppo
Beirut-The Pentagon said Friday that dozens of U.S. Special Operations Forces have been deployed on Syria's border with Turkey to fight ISIS in support of Turkey's army and moderate Syrian rebels.

A Pentagon Spokesperson said the U.S. decision was made at Turkey's request.

However, these U.S. forces were not welcomed by opposition factions allied with Ankara, as they were kicked out of the city of Ar Rai, at the Turkish borders with northern Aleppo.

This new development coincided with sources describing the fourth day of the Syrian ceasefire as being the "worst," in the presence of several military violations in many Syrian areas.

Head of the Syrian Observatory for Human Rights Rami (SOHR) Abdel Rahman told Asharq Al-Awsat that six civilians were killed during the past two days, including three in the province of Idlib, two in Aleppo and one in al-Qunaitra. He added that at least three opposition fighters were also killed.

Head of the High Negotiations Committee Asaad al-Zoghbi told Ahsarq Al-Awsat: "From the begining, there has never been a ceasefire to later discuss whether it had collapsed."

Al-Zoghbi said the Syrian opposition "might be trying to use the ceasefire to provide the needed environment for delivering aid to besieged areas."

Meanwhile, humanitarian convoys were still stuck at the Turkish-Syrian borders waiting for the Syrian regime to allow them to enter the besieged and hungry city of Aleppo, amid U.S.-Russian tension regarding the implementation of the ceasefire.

The aid's presence outside Aleppo explains why none of the parties, especially the opposition, had yet announced the collapse of the ceasefire.

Fierce battles escalated on Friday between regime forces and opposition armed groups.

The SOHR said more than 21 shells and rockets hit parts of Jobar.

The Observatory added two shells also hit the Bab al-Sharqi neighborhood of Damascus but did not result in any casualties.

A Syrian regime military source told AFP: "The Syrian army is blocking an attack by armed groups that tried to enter the capital's east via Jobar… leading to intense clashes and rocket fire."

Meanwhile, while Moscow had asserted that Syrian troops had withdrawn from the Castello Road, from where humanitarian aid was supposed to pass, Russia said on Friday these forces had to return, claiming opposition forces had launched an attack.

Opposition forces and Washington had doubted Syrian troops would withdraw from the Castello Road. The Free Syrian Army had asked for a map detailing the redeployment of regime forces to prove their withdrawal.

On Friday, Russia announced that only Moscow and the Syrian regime were respecting the ceasefire.

"Although the ceasefire agreement is bilateral, only one side is truly implementing it," defense ministry spokesman Igor Konashenkov said.

However, Moscow said it was still ready to extend the truce set to expire late Friday by 72 hours.


Posted by: badanov || 09/18/2016 00:00 || Comments || Link || E-Mail|| [206 views] Top|| File under: Govt of Syria
U.S.- led forces strike Syrian troops, prompting emergency U.N. meeting
[World News] U.S.-led coalition air strikes killed dozens of Syrian soldiers on Saturday, Russia and a monitoring group said, putting a U.S.-Russian brokered ceasefire in jeopardy and prompting an emergency U.N. Security Council meeting.

The United States military said the coalition stopped the attacks against what it had believed to be Islamic State positions in northeast Syria after Russia informed it that Syrian military personnel and vehicles may have been hit.

A U.S. military official said he was "pretty sure" targets mistakenly hit in the strikes were Syrian forces.

Russia called for an emergency meeting of the United Nations Security Council after the incident, and diplomats said the 15-member body was due to meet behind closed doors at 7:30 p.m. ET.

Moscow cited the strikes, which allowed Islamic State fighters to briefly overrun a Syrian army position near Deir al-Zor airport, as evidence that the United States was helping the jihadist militants.

"We are reaching a really terrifying conclusion for the whole world: That the White House is defending Islamic State. Now there can be no doubts about that," the RIA Novosti news agency quoted Russian Foreign Ministry spokeswoman Maria Zakharova as saying.

She said the strikes threatened to undermine the ceasefire in Syria brokered by Russia, which has been aiding Syria's President Bashar al-Assad in the civil war, and the United States, which has backed some rebel groups.

US conveys 'regret' for anti-ISIS strike that killed Syrian forces, official says (Video)

[Fox] The Obama administration expressed its "regret" Saturday for an airstrike that mistakenly killed Syrian forces, a senior administration official told Fox News, as the U.S. awaited a response from the Assad regime.

The U.S. military halted its air raid against the Islamic State terror group in eastern Syria after learning it struck the Syrian military, a U.S. Central Command official confirmed. The CENTCOM official said the U.S. military was "certain" about the outcome of the strike. Officials had been watching these forces "for a few days" thinking they were ISIS.

"The United States has relayed our regret through the Russian Federation for the unintentional loss of life of Syrian forces," the administration official said. It marked the first known direct American strike on President Bashar Assad's forces.
"Warplanes from the international anti-jihadist coalition carried out four air strikes today against Syrian forces surrounded by the Islamic State group in the Deir Ezzor air base," a Russian army statement said.

"Sixty-two Syrian soldiers were killed and a hundred others were injured in these strikes."

The Russian military said two F-16 and two A-10 jets flew into Syrian airspace from neighboring Iraq to carry out the strikes.

"Straight after the coalition's strikes, IS militants launched an offensive," said the statement, adding that "fierce fighting against the terrorists" ensued nearby.

"If these strikes were due to an error in the target coordinates, that would be a direct consequence of the US's refusal to coordinate with Russia its fight against the terrorist groups in Syria," it said.

The IS-affiliated Amaq news outlet said IS had seized the hill where the airstrike took place.
Posted by: Besoeker || 09/18/2016 00:00 || Comments || Link || E-Mail|| [214 views] Top|| File under:
ISIS hammers Kurd villages with chemical weapons in Aleppo
ALEPPO – Militant fighters of the Islamic State (ISIS) have shelled Kurdish villages in Syria's northern Aleppo Governorate with chemical weapons, activists reported on Saturday.

The radical group has reportedly launched a chemical attack on the villages of Um Hosh and Herbel in Afrin District northwest of Aleppo, causing casualties among civilians.

"ISIS terrorists have used internationally forbidden weapons in an attack on the villages of al-Herbel and Um Hosh," senior Kurdish official Ilham Ahmed said.

The attack, which took place on Friday morning, led to the injury of five civilians and three member of the Kurdish-led Syrian Democratic Forces (SDF), who were transferred to the Afrin Hospital. A medical sources in Afrin told ARA News that the injured suffered from suffocation.

"The victims have been clearly exposed to a chemical gas attack," the source said.

Speaking to ARA News, Rezan Heddo, a member of the Syrian Democratic Council, said: "ISIS and other radical Islamist groups in Aleppo province are in possession of chemical weapons. They have used those weapons in several attacks on populated areas in Aleppo province, especially against the Kurds."

On Saturday, local activists in Afrin released footages online showing testimonies on the chemical attack.

The Syrian Democratic Forces (SDF) liberated the villages of Um Hosh and Herbel from ISIS on August 30, with the aim to capture the strategic town of al-Bab to connect the Kurdish canton administrations.

According to a joint investigation by the United Nations and a chemical weapons watchdog, both the Syrian government and ISIS group have used banned chemical weapons.

Kurdish forces in Iraq and Syria have been exposed to chemical attacks by ISIS. US-led coalition officials have earlier confirmed that ISIS has used mustard gas in attacks on Kurdish forces in Iraq.
Posted by: badanov || 09/18/2016 00:00 || Comments || Link || E-Mail|| [232 views] Top|| File under: Islamic State
Terror Networks
The Beatings Will Continue: Iraqi Edition


ISIS distributes 'blood CDs' in Mosul streets


(IraqiNews.com) Nineveh – A local source in Nineveh province reported that ISIS distributed what he called "blood CDs" in Mosul streets, indicating that the campaign has the psychological pressure slogan to prevent any potential cooperation between the locals and the security forces.

Sharing details the source said, "ISIS' propaganda detachments deployed in the main streets of Mosul have begun distributing small posters with CDs containing the terror group's battles on several fronts, as well as clips of ugly executions, including the beheading of violators."

Mosul is the first Iraqi city that was brought under control by ISIS in June 2014 and has become its most important strongholds since then.
Posted by: badanov || 09/18/2016 00:00 || Comments || Link || E-Mail|| [241 views] Top|| File under: Islamic State
Who's in the News
31
[untagged]
9
Islamic State
3
Houthis
3
al-Shabaab
2
Govt of Syria
2
Abu Sayyaf
1
Hezbollah
1
Commies
1
Jamaat-ul-Ahrar
1
Thai Insurgency
1
Govt of Iraq
1
East Turkestan Islamic Movement
1
Hamas
1
al-Qaeda
1
Lashkar e-Taiba
Bookmark
E-Mail Me
The Classics
The O Club
Rantburg Store
The Bloids
The Never-ending Story
Thugburg
RSS Links
Gulf War I
The Way We Were
Bio
Merry-Go-Blog
Hair Through the Ages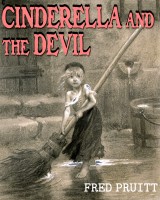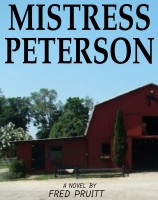 On Sale now!


A multi-volume chronology and reference guide set detailing three years of the Mexican Drug War between 2010 and 2012.

Rantburg.com and borderlandbeat.com correspondent and author Chris Covert presents his first non-fiction work detailing the drug and gang related violence in Mexico.

Chris gives us Mexican press dispatches of drug and gang war violence over three years, presented in a multi volume set intended to chronicle the death, violence and mayhem which has dominated Mexico for six years.
Click here for more information


Meet the Mods
In no particular order...


Steve White
Seafarious
Pappy
lotp
Scooter McGruder
john frum
tu3031
badanov
sherry
ryuge
GolfBravoUSMC
Bright Pebbles
trailing wife
Gloria
Fred
Besoeker
Glenmore
Frank G
3dc
Skidmark
Alaska Paul



Better than the average link...



Rantburg was assembled from recycled algorithms in the United States of America. No trees were destroyed in the production of this weblog. We did hurt some, though. Sorry.
54.209.202.123